Shah Rukh Khan Biography Movies Age Career Struggle Family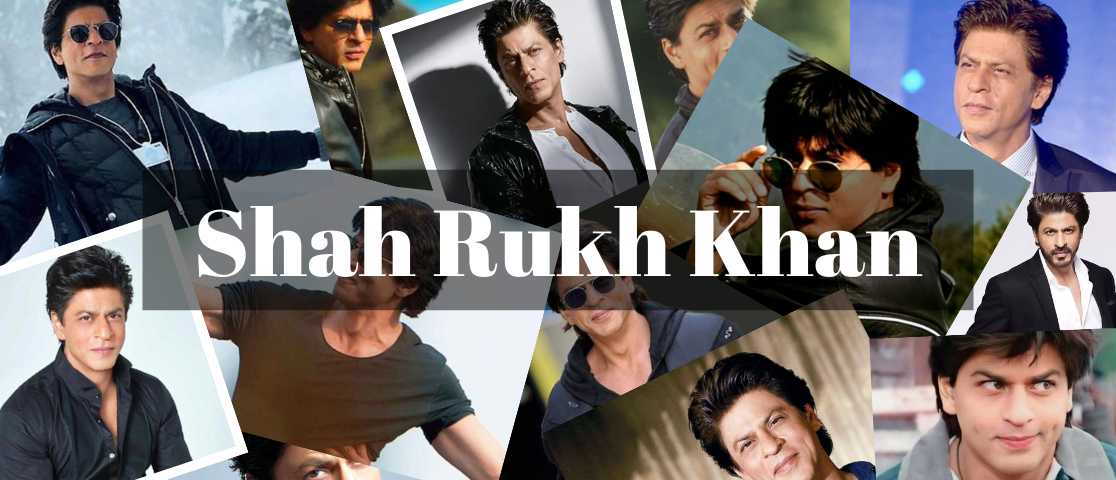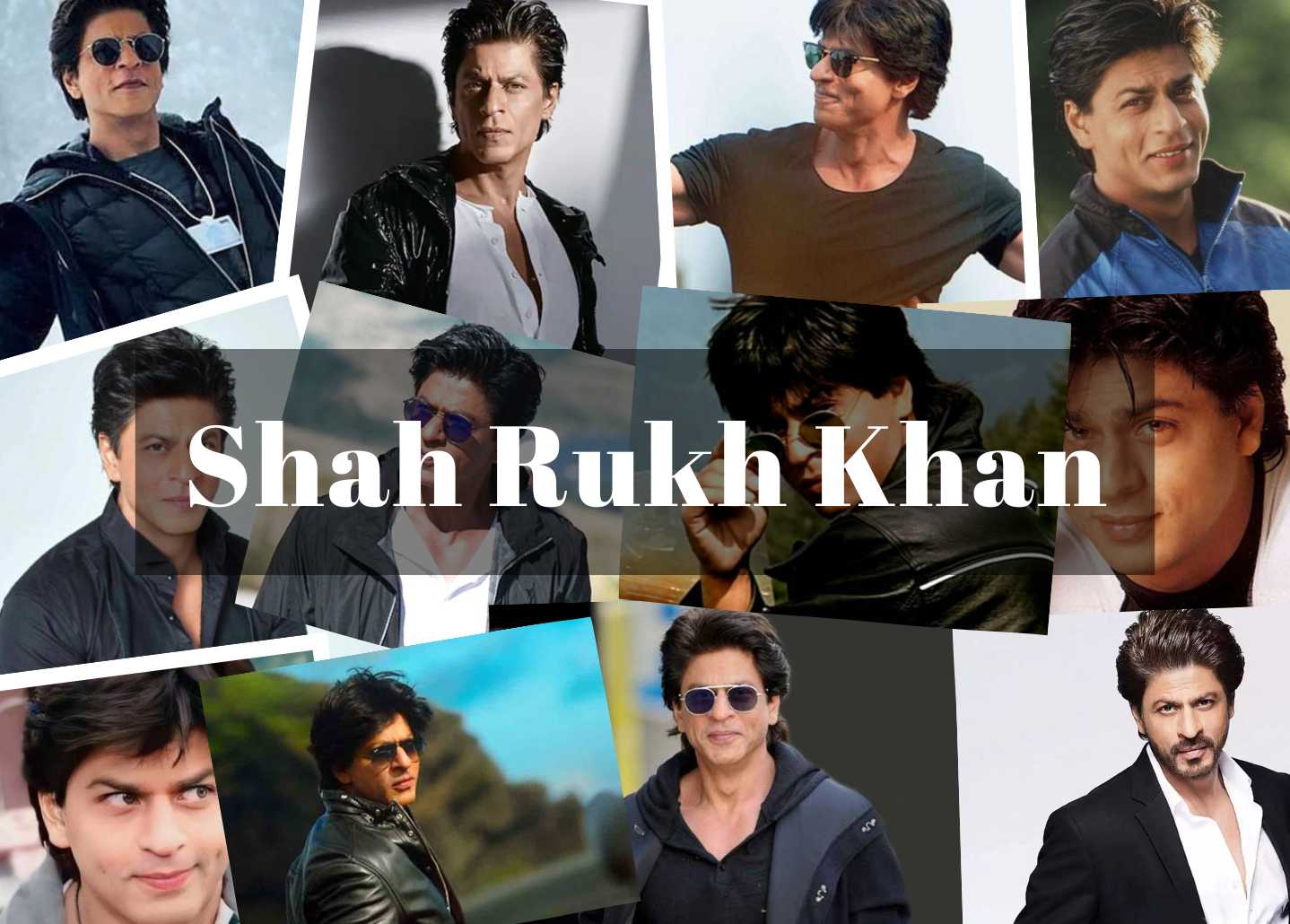 | | |
| --- | --- |
| Shah Rukh Khan | Details |
| Profession | Actor |
| Celebrity Type | Movie Star |
| Age | 57 years as of 2023 |
| Date Of Birth | 2nd November 1965 |
| Zodiac Sign | Scorpio |
| City | New Delhi, India |
| Nationality | Indian |
| Height | 5 feet 8 inches |
| Weight | 75kgs |
| Notable Work | My Name Is Khan, Chakde India, DDLJ |
| First Film | Deewana |
| Total Films | 102+ |
| Net Worth in rupees | Rs 6142 crores |
| Net Worth | $770 million |
| Instagram Followers | 32.7 million followers |
| Twitter Followers | 42.8 million followers |
Biography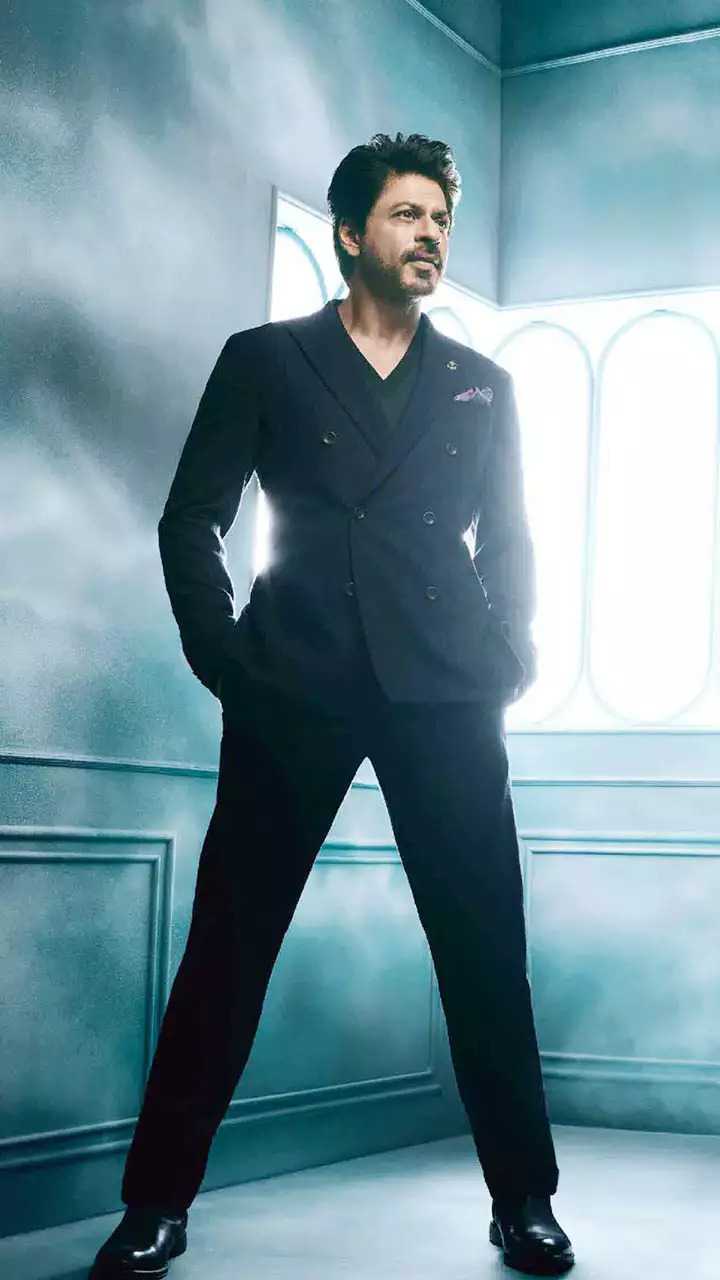 Shah Rukh Khan, popularly known as SRK. Shahrukh Khan is a Hindi-language film actor, producer, and television personality from India. He is referred to in the media as the King of Bollywood, King Khan, and the Baadshah of Bollywood (in reference to his 1999 film Baadshah). He has starred in more than 80 films and received numerous honors, including 14 Filmfare Awards.

He has received the Padma Shri honor from the Indian government and the Ordre des Arts et des Lettres and the Legion of Honor from the French government. Khan has a significant fan base throughout the Indian diaspora and in Asia. He has been said to as one of the most successful in terms of fan size and income. The Zodiac Sign of Shahrukh Khan is Scorpio.

In the late 1980s, Khan made appearances in a number of television shows to launch his career. With Deewana, he made his Bollywood debut in 1992. Early in his career, Khan gained recognition for playing film villains. As of 2015, Khan serves as co-chairman of the film production business Red Chillies Entertainment and its affiliates. He is also a co-owner of the cricket teams Kolkata Knight Riders of the Indian Premier League and Trinbago Knight Riders of the Caribbean Premier League. He frequently hosts television shows and performs on stage.

Because of his numerous endorsement deals and business endeavors, the media frequently refers to him as Brand SRK. Through his charitable work, Khan has helped with health care and disaster assistance.

In recognition of his commitment to children's education, he received the UNESCO Pyramide con Marni award in 2011 and the World Economic Forum's Crystal Award in 2018. He frequently appears on lists of the most significant figures in Indian culture, and Newsweek included him among the world's fifty most powerful people in 2008.

In 2011, Steven Zeitchik of the Los Angeles Times referred to him as the largest movie star you've ever heard of...perhaps the world's biggest movie star, period, and other international media outlets have also referred to him as the biggest movie star in the world.
Shah Rukh Khan is more well-known than Tom Cruise, with 3.2 billion people throughout the world knowing him. Khan is one of India's wealthiest celebrities, topping the Celebrity 100 list of Forbes India in 2012, 2013, and 2015.

Khan received the World Economic Forum's Crystal Award in 2018 in recognition of his work in promoting women's and children's rights in India. Khan proposed a number of actions in April 2020 to assist the governments of India, Maharashtra, West Bengal, and Delhi in containing the COVID-19 epidemic.

Shahrukh also promised assistance measures for the thousands of disadvantaged individuals and daily wage workers affected by the lockdown. He offered the Brihanmumbai Municipal Corporation the use of his four-story home office as a coronavirus quarantine facility.

Age
Shahrukh Khan's date of birth is on November 2. Shahrukh Khan was born in the year 1965. Sharukh Khan's age is 57 years as of 2023.
Childhood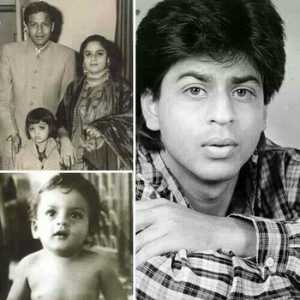 Shahrukh Khan was born into a Muslim family. Shahrukh Khan's birthday date is on November 2, 1965. Shahrukh Khan's parents are Meer Taj Mohammed Khan and Lateef Fatima Khan. New Delhi is Shahrukh Khan's Birthplace. His maternal grandfather, Iftikhar Ahmed, worked as the port's chief engineer at Mangalore throughout the first five years of his childhood.


Meer Taj Mohammed Khan, Shahrukh Khan's father, was a Peshawar-based activist for Indian independence who worked with the Khudai Khidmatgar, a nonviolent resistance group headed by Abdul Ghaffar Khan (also known as Bacha Khan or the Frontier Gandhi) that fought for a united and independent India. Abdul Ghaffar Khan's devotee Meer belonged to the Indian National Congress. Khan's paternal family was still residing in Peshawar's Qissa Khwani Bazaar's Shah Wali Qataal neighbourhood as of 2010.


After India was divided in 1947, Meer relocated to New Delhi. Lateef Fatima, Khan's mother, was the granddaughter of a top government engineer. In 1959, his parents tied the knot. On Twitter, Khan identified himself as half Pathan (father), half Hyderabadi (mother), and some Kashmiri (grandmother). Shahrukh Khan claims that the Pashtun (Pathan) ethnic group originated in Afghanistan with his paternal grandfather, Meer Jan Muhammad Khan. Contrary to the assertion that his grandfather was from Afghanistan, his paternal cousins in Peshawar assert that the family speaks Hindko and is from Kashmir.


Shahrukh Khan was raised in New Delhi's Rajendra Nagar neighbourhood. The family was middle class and lived in rented apartments. His father operated a number of businesses, including a restaurant. His mother passed away in 1991 due to complications from diabetes, while his father passed away from cancer in 1981. Shahnaz Lalarukh, his older sister, who was born in 1960, developed depression following the passing of their parents, and Khan was tasked with taking care of her. Shahnaz still resides in the Mumbai mansion her brother shares with his family.

Education
Khan attended St. Columba's School in the heart of Delhi, where he excelled academically and in sports like hockey and football, winning the Sword of Honour, the school's highest honour. Khan initially wanted to pursue a career in sports, but he was unable to do so due to a shoulder injury he sustained in his early years. Instead, he played theatre roles in his childhood and won accolades for his Bollywood impersonations, among which his favourite actors were Dilip Kumar, Amitabh Bachchan, and Mumtaz.

Amrita Singh, a Bollywood actress, was one of his childhood pals and a fellow actor. Khan studied economics from 1985 to 1988 at Hansraj College, although he spent most of his time at Delhi's Theatre Action Group (TAG), where he trained acting under Barry John, a theatre director. After Hansraj, he enrolled in Jamia Millia Islamia's master's program in mass communication, but quit to focus on his acting career. He also went to Delhi's National School of Drama when he was just starting out in Bollywood.

Wife- Gauri Khan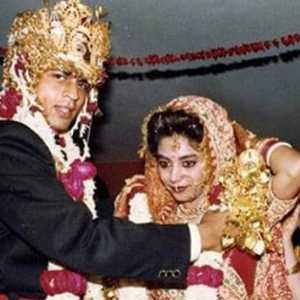 It's appropriate that the real-life love tale of Bollywood's king of romance Shah Rukh Khan and Gauri was no less than a lavish Yash Chopra production. At a party hosted by a mutual acquaintance in 1984, when he was just 18 years old, the enduring pair first connected. He first didn't ask Gauri to dance when he saw her dancing with another man. When Shah Rukh Khan was 18 years old, he fell in love with Gauri Khan. The age of Gauri at the time was 14.

The actor once admitted that Gauri and he had their first date in a Delhi nightclub. Their first date lasted only five minutes, and the two ordered cold drinks. Shah Rukh Khan had to have three of these encounters before he was willing to ask for her phone number. It's interesting to note that Gauri was Shah Rukh Khan's first and last girlfriend. He once admitted that during their romance, they only had access to their landline phone numbers for communication. Because Gauri's brother would frequently answer the phone, Shah Rukh Khan would speak in a girl's voice anytime he wanted to call Gauri.

Before getting married, Gauri's last name was Chibber, and she comes from a Punjabi family with military history. Gauri's family initially opposed the two when they told their families about their love. The actor allegedly pretended to be a Hindu for five years in an effort to persuade them. Gauri wasn't really enthusiastic about Shah Rukh Khan's acting career.

Gauri once left without telling Shah Rukh she was going to Mumbai following a quarrel. The actor followed her, and the couple later reconciled close to the Mumbai shore. The following event was a notable wedding on October 25, 1991. According to reports, the actor leased a suit for his wedding from Raju Ban Gaya Gentleman's set.

Family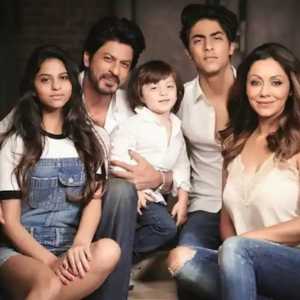 Lateef Fatima and Meer Taj Mohammed Khan gave birth to Shah Rukh. Even before they could witness him reaching the heights of stardom, the star's parents passed away when he was still a very young child. Shahrukh Khan's father's name is Meer Taj Mohammed Khan. Shehnaz Lalarukh Khan is the only sister Shah Rukh has. She lives with the actor's family and is six years older than him.

In 1984, Shah Rukh first met Gauri, and after continuing a carefree affair, the two got married. Gauri Chhibba was her name at birth. The marriage took place in 1991, a long time before SRK rose to fame as a great Bollywood performer. Gauri had provided her actor spouse with unwavering support, and the two are currently co-presidents of Red Chillies Entertainment, SRK's production and distribution company.

Aryan Khan was born to Gauri on November 13, 1997. The eldest son of Shah Rukh and Gauri Khan made his acting debut in the hit film directed by Karan Johar and starring his father, Kabhi Khushi Kabhi Gham. He is drawn to Taekwondo. He is currently pursuing higher education at Sevenoaks School in London.

Shah Rukh and Gauri Khan's second child, Suhana, was born on May 22, 2000. She tends to be media shy. The young girl is more into dancing and athletics. She is presently enrolled at Mumbai's Dhirubhai Ambani International School. Abram was born as SRK and Gauri Khan's third child via surrogacy. Abram, the couple's youngest son, was born prematurely and spent a lot of time in the hospital. The toddler appears in the credits for the most recent SRK film, Happy New Year, alongside his father. Shah Rukh tries to keep the toddler as far away from the spotlight as he can, in contrast to his older children.

Affair
Juhi Chawla
Together, Shah Rukh and Juhi Chawla appeared in more than ten films, including Darr, Yes Boss, Raju Ban Gaya Gentleman, Phir Bhi Dil Hai Hindustani, Raam Jaane, Duplicate, Paheli, and Bhootnath, among others. The audience adored their chemistry. Long ago, there were rumors that Juhi and Shahrukh were dating, but Juhi recently stated in an interview that they are simply good friends.

Priyanka Chopra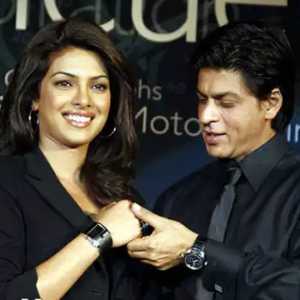 Shah Rukh and Priyanka finally get along while filming Don 2. She started getting Shah Rukh's recommendations for casting her in the movies. To attend house parties in Mannat, Shahrukh called Priyanka. She spent a lot of time with Gauri at the party. With this new closeness, everyone, including Karan Johar, was perplexed. Gauri, however, didn't consider it seriously.

PeeCee began to frequently visit Mannat, along with hosting concerts together, going to film festivals, and even making evident attempts to secure commercial endorsements for themselves as a couple. The love story between SRK and PeeCee was discussed in the media and in B-town. However, when this true love tale came to an end, they both denied everything.

Since his relationship with Priyanka had become widely known, they appeared to enjoy each other's company greatly, frequently attended events together, and frequently admitted their feelings for one another in interviews. Rumors reached an extraordinary level that made them exceedingly challenging to trust. There were rumors that his relationship with Gauri was about to end, that Priyanka had stopped going out with him, that SRK had spent millions of rupees on a new apartment for her, and other things. The biggest rumor I heard was that they secretly wed, although I'm still unsure if that's real.

Back then, both of them were well-known celebrities who enjoyed great success. Everyone talked about them, making it nearly difficult to hide any of them. In one of the episodes of Koffee with Karan, Priyanka took the read between the lines to approach, giving every indication that a significant incident had occurred between the two and that they were no longer speaking.

Struggle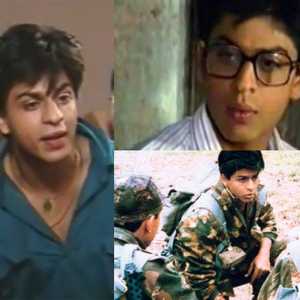 Shahrukh experienced both failure and hardship, especially following the passing of his parents. He openly acknowledges that in order to get out of poverty, he took on less creative jobs. Even when famous performers turned down some of the films he accepted, he did so out of necessity to stay employed. Shah Rukh is adamant that failure is a part of life and that the actual path to success is not only the desire for achievement but also the fear of failure. According to Shah Rukh, if you don't embrace your failure and be terrified of it, you'll never succeed.

When he first stood on Marine Drive all those years ago, the child had no idea how far he would eventually travel. Or perhaps he did. And perhaps that is how he came to be known as Shah Rukh Khan, the legend. Khan was originally set to make his television debut in Lekh Tandon's 1988 television series Dil Dariya, but due to production issues, Raj Kumar Kapoor's 1989 television series Fauji became his screen debut.

He portrayed the title character, Abhimanyu Rai, in the television series, which offered a realistic portrayal of army cadet training. This resulted in additional roles in Mani Kaul's miniseries Idiot and Aziz Mirza's 1989–1990 television series Circus (1992). Additionally, Khan appeared in supporting roles in the Hindi television movies In Which Annie Gives It Those Ones and the English-language television movies Umeed (1989) and Wagle Ki Duniya (1988–90). (1989). Critics began to connect his appearance and acting mannerisms to those of the film star Dilip because of his performances in these serials.

In April 1991, Khan decided without acting in movies, citing it as a way to cope with the loss of his mother. To pursue a full-time career in Bollywood, he relocated from Delhi to Mumbai, where he was soon signed to four films. By June, he had begun his first filming for Hema Malini's Dil Aashna Hai, her feature film debut. In the 1992 film Deewana, which came out in June, he made his acting debut. He co-starred with Divya Bharti as the film's second male protagonist, following Rishi Kapoor. Khan's Bollywood career was launched by the box office success of Deewana, for which he won the Filmfare Best Male Debut Award.

Best Movies
First Movie - Deewana
Shahrukh Khan's debut movie is Deewana. Kajal, a newlywed, is widowed when her husband, Ravi, is killed by his enemies. She relocates to another city and marries Raja, but her life is turned upside down when Ravi returns from the dead. Kajal is a lovely and talented young lady who enjoys singing and dancing and enjoys going to shows. She meets Ravi, a popular singer, at one of the shows she attends, and they fall head over heels in love and marry soon after.

Kajal moves to Ravi's parental mansion and is welcomed as a bride. But her marriage quickly falls apart when Ravi's scheming cousin and uncle murders him. Unable to bear the shock, Kajal relocates to another city, where she meets the wealthy and carefree Raja Sahai, who proposes marriage to her but she refuses, preferring to live as Ravi's widow, but fate has other plans for her.

Anti Hero in Baazigar and Darr (1993)
When it came to his 1993 films, Khan was most well-liked for playing villains in two blockbuster roles: a murderer in Baazigar and an obsessive lover in Darr. Khan's performance as an ambiguous assassin who kills his girlfriend in Baazigar stunned Indian fans by breaking a traditional Bollywood rule. The character was referred to as the quintessential anti-hero by Sonal Khullar in The Cambridge Companion to Modern Indian Culture.

Khan got his first Filmfare Award for Best Actor for his work in Baazigar, the first of many roles he would share with the actress Kajol. Khan defied the idea of the traditional hero in both these films and developed his own version of the revisionist hero, according to the Encyclopaedia of Hindi Cinema, which was published in 2003.
Dilwale Dulahaniya Le Jaayenge (1995)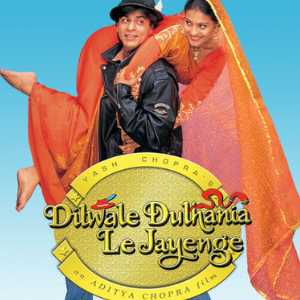 Karan Arjun, a melodramatic thriller directed by Rakesh Roshan, was the first of Khan's seven films to feature him in 1995. It grew to be the second-highest-grossing movie of the year in India with co-stars Salman Khan and Kajol. Aditya Chopra's romantic comedy Dilwale Dulhania Le Jayenge, in which he portrayed a young Non-Resident Indian (NRI) who falls in love with Kajol's character while traveling around Europe, was his most notable release that year.

Shahrukh Khan was reluctant to play a lover at first, but this movie is credited with making him a romantic hero. It was praised by the audience and critics alike, becoming the year's highest-grossing production in India and internationally. It was praised by the public and critics alike, becoming the year's highest-grossing production in India and internationally. Box Office India called it an all-time blockbuster with an estimated lifetime gross of 2 billion (US$61.68 million) globally.

The Maratha Mandir theatre in Mumbai continues to screen it after more than 1000 weeks, making it the longest-running movie in Indian cinema history as of early 2015. Ten Filmfare Awards were given to the movie, including Khan's second Best Actor Award. Khan offers terrific performance, reimagining the lover for the 1990s with amazing panache, the director and critic Raja Sen stated. Although flippant and cold, he is sincere enough to engage the audience.

Kuch Kuch Hota Hai (1998)
SRK played a college student in Karan Johar's love triangle drama Kuch Kuch Hota Hai, which also starred Kajol and Rani Mukerji. The movie has been dubbed the blockbuster of the 1990s by the author Anjana Motihar Chandra as a pot-pourri of romance, comedy, and pleasure. Khan received the Best Actor prize at the Filmfare Awards event for the second year in a row, despite the fact that he and some critics thought Kajol's performance had eclipsed his own.

Anupama Chopra, an author, claims that Khan became known as an icon of romance in India as a result of the parts he played during this phase of his career as well as the subsequent run of romantic comedies and family dramas. He continued to work closely with Yash Chopra, Aditya Chopra, and Karan Johar, who helped shape his persona and turn him into a star. Khan developed a reputation as a romantic leading man without ever really kissing any of his co-stars, though he did break this norm in 2012 at Yash Chopra's adamant insistence.

Kal Ho Naa Ho (2002)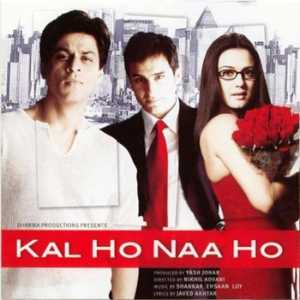 The romantic comedy-drama Kal Ho Naa Ho was released in 2003 in Hindi and was written by Karan Johar with dialogue by Niranjan Iyengar. It was directed by Nikhil Advani and produced by Yash Johar. With Sushma Seth, Reema Lagoo, Lillete Dubey, and Delnaaz Paul playing supporting parts, the movie stars Jaya Bachchan, Shah Rukh Khan, Saif Ali Khan, and Preity Zinta. In Kal Ho Naa Ho, Aman Mathur (Shah Rukh Khan) falls in love with Naina Catherine Kapur (Zinta) but is unable to confess his feelings to her. This leads to a scheme to match Naina up with her closest friend, Rohit Patel (Saif Ali Khan).


A Story of a Lifetime... In a Heartbeat was the promotional slogan for the 27 November 2003 release of Kal Ho Naa Ho. The movie was well-received by critics and was financially successful; it made 860.9 million rupees ($18.8 million), making it the highest-grossing Indian movie of the year.

Through homosocial bonding, the movie examines non-resident Indians, inter-caste marriage, and homosexuality. Six Producers Guild Film Awards, three Screen Awards, two Zee Cine Awards, eight Filmfare Awards, thirteen International Indian Film Academy Awards, two National Film Awards, and two were given to it in 2004.

Veer Zara (2004)
It was perceived by some reviewers as a deliberate effort to depart from the usual portrayal of Pakistan as a continuous villain. It is a fictionalized version of India-Pakistan ties. Then, in Yash Chopra's love story Veer-Zaara, which premiered at the 55th Berlin Film Festival and received positive reviews.

Shahrukh Khan portrayed an Indian Air Force fighter who develops feelings for a Pakistani woman (Preity Zinta). With a global gross of almost 940 million (US$20.74 million), it was the best-grossing Indian movie of 2004, and Main Hoon Na came in second with 680 million (US$15.01 million).

Kabhi Alvida Na Kehna (2006)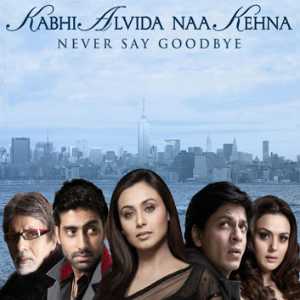 In the musical romantic drama Kabhi Alvida Naa Kehna (2006), which tells the tale of two unhappy married people in New York City who start extramarital affairs, he later worked with Karan Johar for the third time. Amitabh Bachchan, Preity Zinta, Abhishek Bachchan, Rani Mukerji, and Kirron Kher were among the ensemble cast members of the movie, which also starred Rani Mukerji and Kirron Kher.

The movie became India's highest-grossing film outside of its home country after grossing more than 1.13 billion (US$25.62 million) globally. Khan received Best Actor nods for both Kabhi Alvida Naa Kehna and the action movie Don, a remake of the 1978 film of the same name, despite the fact that his portrayal of the title character in Don was disparaged in favor of Amitabh Bachchan's in the 1978 original.

Om Shanti Om (2007)
In Farah Khan's reincarnation melodrama Om Shanti Om, Khan played a 1970s junior artist who was reborn as a 2000s superstar opposite Arjun Rampal, Deepika Padukone, and Shreyas Talpade. The movie ended up becoming the most successful Indian movie of 2007 both at home and internationally.

Shahrukh Khan received his second nomination for Best Actor at Filmfare for Om Shanti Om. The enterprise belongs to Shah Rukh Khan, who tackles comedy, high drama, and action with his hallmark style of spontaneous and intuitively brilliant, Khalid Mohammed of the Hindustan Times observed.

My Name Is Khan (2010)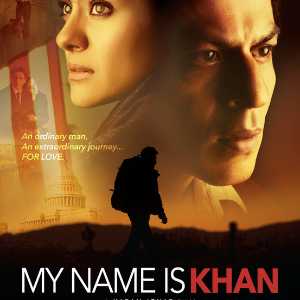 After declining the part in Danny Boyle's Slumdog Millionaire (2008) that ultimately went to Anil Kapoor, Khan started filming My Name Is Khan (2010), his fourth project with director Karan Johar and his sixth with Kajol. The movie is based on a true tale and depicts the perspectives of Islam following the 9/11 tragedy.

Film scholar Stephen Teo views Khan's portrayal of Rizwan Khan, a Muslim with moderate Asperger syndrome who travels throughout America in search of meeting the president, as a figure of aggressive rasa ideals and another instance of Khan embodying NRI identity in global Bollywood. Khan spent months researching his story to give a fair representation of a sufferer without demeaning him.

Khan spent months researching his part by reading books, watching films, and speaking with others who had the ailment in order to give an authentic representation of a patient without being disparaging. My Name is Khan earned Khan his eighth Filmfare Award for Best Actor, tying him with actor Dilip Kumar for the most victories in the category.

After its release, the movie went on to become one of the biggest-grossing Bollywood films ever outside of India. Khan's portrayal of the Asperger's patient was described by Variety's Jay Weissberg as having averted eyes, bouncy movements, stuttered repetitions of memorized texts, and he thought it was a standout performance sure to get the Autism Society's gold mark of approval.

Chennai Express (2013)

In 2013, Khan played the lead role in Rohit Shetty's action comedy Chennai Express for Red Chillies Entertainment. The movie received mixed reviews from critics and received some criticism for what some felt was a slight against South Indian culture, despite Rajinikanth, a prominent figure in Tamil cinema. The Times of India claimed that Khan has sought a new arrangement with the names of his lead female co-stars appearing before his own in the credits on March 7, 2013-the day before International Women's Day. He stated that the women in his life, including his on-screen partners, were the key to his success.
Raees (2017)
Khan played the anti-hero, a Gujarati bootlegger turned gangster in the 1980s, in Rahul Dholakia's action-crime movie Raees (2017). Khan's performance was described as inconsistent, intense, and power-packed at times, but often slipping out of character into his regular mix of stock mannerisms by Pratim D. Gupta of The Telegraph un a typically mixed assessment.

The movie was a small commercial success, grossing roughly 3.08 billion (US$47.3 million) globally. The core story of Raees describes ACP Majmudar deciding to beat him, Raees Alam, a bootlegger, and his company are under threat. Raees has to get past these challenges if he wants to live and keep his business functioning.

Zero (2018)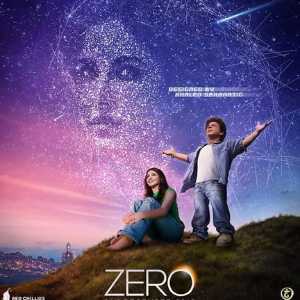 The romantic comedy-drama movie Zero, which was released in India in 2018, was written by Himanshu Sharma, directed by Aanand L. Rai, and was made by Colour Yellow Productions and Red Chillies Entertainment. featuring Katrina Kaif, Anushka Sharma, and Shah Rukh Khan in the key roles.

The protagonist of Zero is Bauua Singh(Shahrukh Khan), a short man from Meerut who, after having trouble finding a spouse, befriends Aafia Bhinder, a scientist at the NSAR (a made-up space research agency). Bhinder has cerebral palsy. Before this love triangle leads them to distant locations and sends Bauua on a quest to find his real love and fulfillment in a life lived to the fullest, however, movie star Babita also becomes close with him, testing his initial connection.

The following time Shahrukh Khan worked with Sharma and Katrina Kaif was in the 2018 romance movie Zero directed by Aanand L Rai. Shahrukh played Bauua Singh, a dwarf caught up in a love triangle. Mixed reviews for the movie were given, however, Khan's performance got appreciation. Raja Sen, in a piece for Hindustan Times, praised his dominating performance and tremendous energy, and Anna M. M. Vetticad, in a piece for Firstpost, praised him for being an excellent fit for the part because it allowed his naturally energetic personality, comic timing, and charm to take flight. It did poorly on the market. A Box Office India report claims that Khan's stardom was harmed by the commercial failure of his films.

New Movies
Shahrukh Khan is known for his strong acting. Basically, he plays every character so passionately that audiences love everything he does on film. Additionally, the majority of Bollywood audiences are sentimental and enjoy such acting abilities.

Khan took a break from acting full-time after the release of Zero, which was further delayed by the COVID-19 outbreak in India. After more than four years away from the big screen, he will appear in three movies in 2023, including the Siddharth Anand-directed Pathaan from Yash Raj Films, which also stars Deepika Padukone and John Abraham. The movie is scheduled to be out in January. The movie has not yet received an official announcement. On his Twitter account, Vishal Dadlani made an unauthorized announcement about the movie. No number from the past matters and no number from the future is too large, he said on the post. The entire globe anticipates seeing @iamsrk! More importantly, we're all striving to create a fantastic movie with fantastic music! #Pathan.

The movie's main photography started on November 17, 2020, in Mumbai. After the first schedule was completed, a new one started in Abu Dhabi in December 2020. Dubai's timetable began in January 2021. The film's action sequences were scheduled to be shot in Dubai. A few members of the film crew tested positive for COVID-19 on April 12, 2021. As a result, the film's primary photography was halted, and it began again on June 25, 2021. After then, a new schedule started on July 2021. The Spanish song-making timetable got underway in September 2021. An additional song for the movie was recorded in Mallorca on October 7, 2021. Alongside Taapsee Pannu, he will also appear in Rajkumar Hirani's Dunki, which is set for release in December, and Atlee's Jawan, which debuts in June.

Career Timeline
Controversies
Mannat Bunglow Controversy
Reports state that BJP MP Poonam Mahajan has objected to the ramp near to Shah Rukh Khan's Mannat mansion, which is purportedly unlawfully built and has long been the subject of dispute. In a letter to the BMC, Poonam requested that they remove the ramp in front of actor Shah Rukh Khan's Bandra mansion, Mannat. Residents are said to have constantly protested to the BMC about the actor's encroachment on their route. They received assistance from Poonam, who addressed a letter to the BMC.

Lata Mangeshkar Funeral Controversy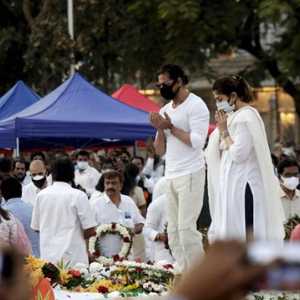 Shah Rukh Khan, an actor, has recently come under unwarranted criticism when a video of him saying prayers at Lata Mangeshkar's burial went viral online. According to Islamic custom, the actor was observed lifting his hands in dua before blowing in the wind to ward off the evil eye. Most people praised the gesture as evidence of India's diversity, but two lawmakers said the actor spat.

He briefly took off his mask and made a facial expression that some ignorant internet users mistook for spitting. The truth is that Shah Rukh Khan blew air after doing a dua, which is something many Muslims do as a holy ritual.

SRK highlighted in the interview how students were required to write an essay on My Country at school. He believed it to be improper because we are Indian citizens and do not possess it. Ownership does not imply that this is our India, he remarked. We must do it for the sake of the nation. People who do not believe they are a part of India are referred to as anti-nationals or anti-social. Because my family has fought for my country, I am sad. Reading about such events makes me feel even more depressed since it contradicts what my father once advised me to do: Keep this country free, as I gave it to you.

Intolerance Controversy
Shah Rukh Khan became embroiled in a significant issue a few months ago as a result of his remark about severe intolerance in India during an event. Numerous rallies were held in response to the problem against the actor and his recently released movie, Dilwale. Although SRK initially defended his remark by claiming that it was misunderstood, the actor chose a completely different path this time. Khan was once again questioned about the protests and anti-SRK efforts at the recent Fan trailer releasing event. The actor responded with a smile, The only appeal I would make when watching Mumbai Indians' game against KKR is 'Out'... I won't engage in this. Freedom of expression includes the option to be silent as well.

Net Worth
Shahrukh Khan commonly referred to as The King of Bollywood, is thought to have a $715 million USD net worth. In addition to acting in more than 80 Hindi films, he has also received numerous endorsements and won 14 Filmfare Awards. SRK is the richest Indian Bollywood star and one of the highest-paid performers in Indian cinema. As of 2022, Shahrukh Khan's net worth will be $715 million (or Rs. 5580 crores).

Along with being a fantastic actor, SRK excels as a theatrical performer, a big television host, and a social crusader. He is now the most successful actor in India and owns Red Chillies Entertainment and its affiliates as well as Dreamz Unlimited, two production businesses. Along with Jay Mehta and Juhi Chawla, he is a co-owner of the Kolkata Knight Riders cricket team in the Indian Premier League (IPL). The franchise representing Kolkata in the Twenty20 cricket competition Indian Premier League (IPL) was purchased by Khan in partnership with Juhi Chawla and her husband Jay Mehta for US$75.09 million, and the team was given the name Kolkata Knight Riders (KKR). As of 2009, KKR was one of the richest teams in the IPL, with a brand value of US$42.1 million.

King Khan enjoys living an opulent lifestyle, hence the majority of his wealth is in the form of expensive homes and cars. Shah Rukh Khan's estimated net worth in 2022 will be Rs. 5580 crores ($715 million). SRK will make $22 million a year. He bills 40 to 50 crore for each Indian film. Shahrukh Khan is very fond of living a luxurious lifestyle, and for that reason, he owns a six-story mansion called Mannat in Mumbai's Bandra neighborhood. His enormous fortune also includes a number of luxury cars, real estate in Mumbai, Dubai, and London, as well as numerous real estate investments. It is among India's top tourist destinations. One of the nicest housewarming gifts in India is Mannat. It has a 200 crores market worth roughly.

Shahrukh utilizes the newest technology and is constantly modernizing. He frequently sees himself holding the BlackBerry Porsche Design P'9981 Smartphone. Shahrukh Khan's Mumbai-based motorsports league, the i1 Super Series, contributes significantly to his wealth. He has made a name for himself as one of India's most bankable celebrities and has also shown himself to be a tremendous humanitarian. Regular donations to charities and people are part of Shahrukh Khan's humanistic touch, especially in the case of AIDS and cancer sufferers. One of India's most kind-hearted actors is Shahrukh.

Awards and Achievements
International Indian Film Academy (IIFA) for IIFA Digital award of the year 2013
Zee Cine Awards for International Icon Award Male - 2013
Zee Cine Awards for Best Marketed Film -Ra.One- 2012
Zee Cine Awards for Best use of Media -Ra.One- 2012
Zee Cine Awards for Best Actor (Jury) -Don 2- 2012
Apsara Award for Hindustan Times Readers Choice Award For Best Entertainer Male -2012
Apsara Award for Hindustan Times Reader's Choice
Stardust Award for Star Of The Year – Male -Happy New Year, 2015
Stardust Award for Best Actor – Thriller / Action -Happy New Year, 2015
Stardust Award for Film Of The Year -Happy New Year, 2015
Stardust Award for Best Actor (Editor's choice) -Jab Tak Hai Jaan, 2013
Screen Award for Best Actor (Popular Choice Male)
Screen Award for Best Actor Popular Choice (Male) -My Name Is Khan, 2011
Filmfare Award for Best Actor In A Leading Role – Male -My Name Is Khan, 2011
Zee Cine Award for Special Honour for Contribution to Cinema and TV over the Last 25 Years
Honors
2009- Honourary Doctorate- By University of Bedfordshire
2015- Honourary Doctorate- By University of Edinburgh
2019- Honourary Doctorate- By University of Law
5 Interesting Facts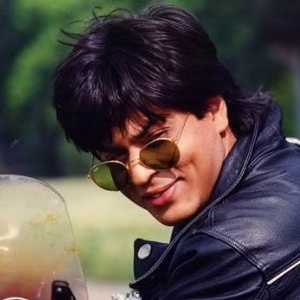 Salman Khan and Shah Rukh Khan, two superstars, get along like Tom and Jerry. They occasionally disagree with one another, and other times they can't help but compliment one another. To everyone's surprise, after winning the Zee Cine Prize for Best Actor in 1998, Shahrukh Khan summoned Salman Khan on stage, gave him the award, and asked him to do a thank-you speech.
Both of SRK's automobiles have the number 555 on them, and all of his staff members have the same number saved to their devices.
One of the most-sage and informed actors in the business, Shah Rukh Khan is the only actor in Bollywood to have obtained three foreign doctorates from three universities.
He is more wealthy than Tom Cruise, Tom Hanks, Clint Eastwood, and Adam Sandler and has frequently been listed as one of the top five richest actors in the world. He is actually the second-richest star in the entire globe. His estimated net worth is $600 million.
He most likely oversees the brigade for the B-cigarette town. He only has one bad habit, dubbed the deadliest, and that's it. He has received multiple fines for smoking in public. In certain cases, he has admitted to smoking 100 cigarettes each day.
A Cake made by a fan of SRK and Deepika for the biggest cake competition in the world. The world's largest cake competition, Cake International Birmingham, featured the cake on display. The cake was created by Tina Scott Parashar, who took a month to construct it.

Social Media
Frequently Asked Questions