Kirron Kher | Biography, Movies, Career, Family, Net Worth

Zeenat Sayyed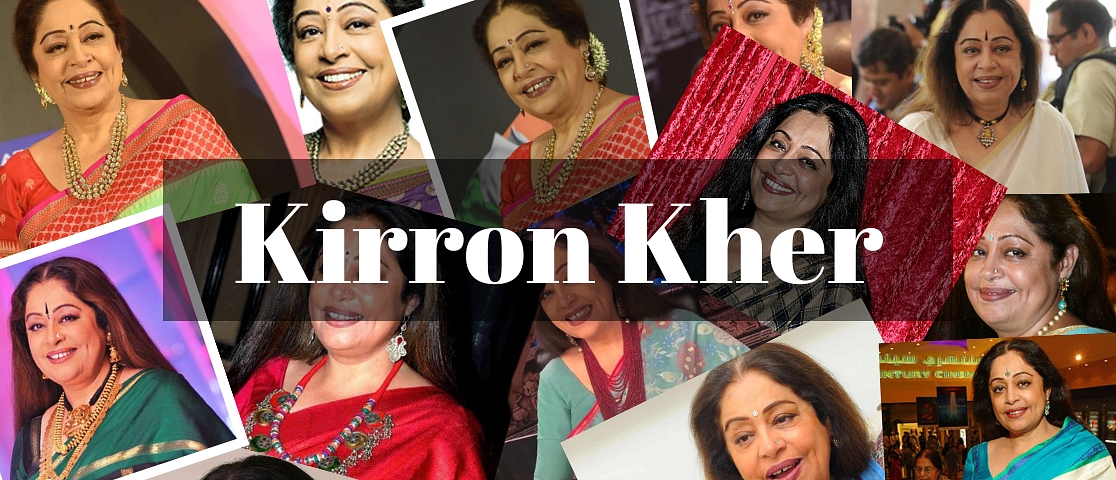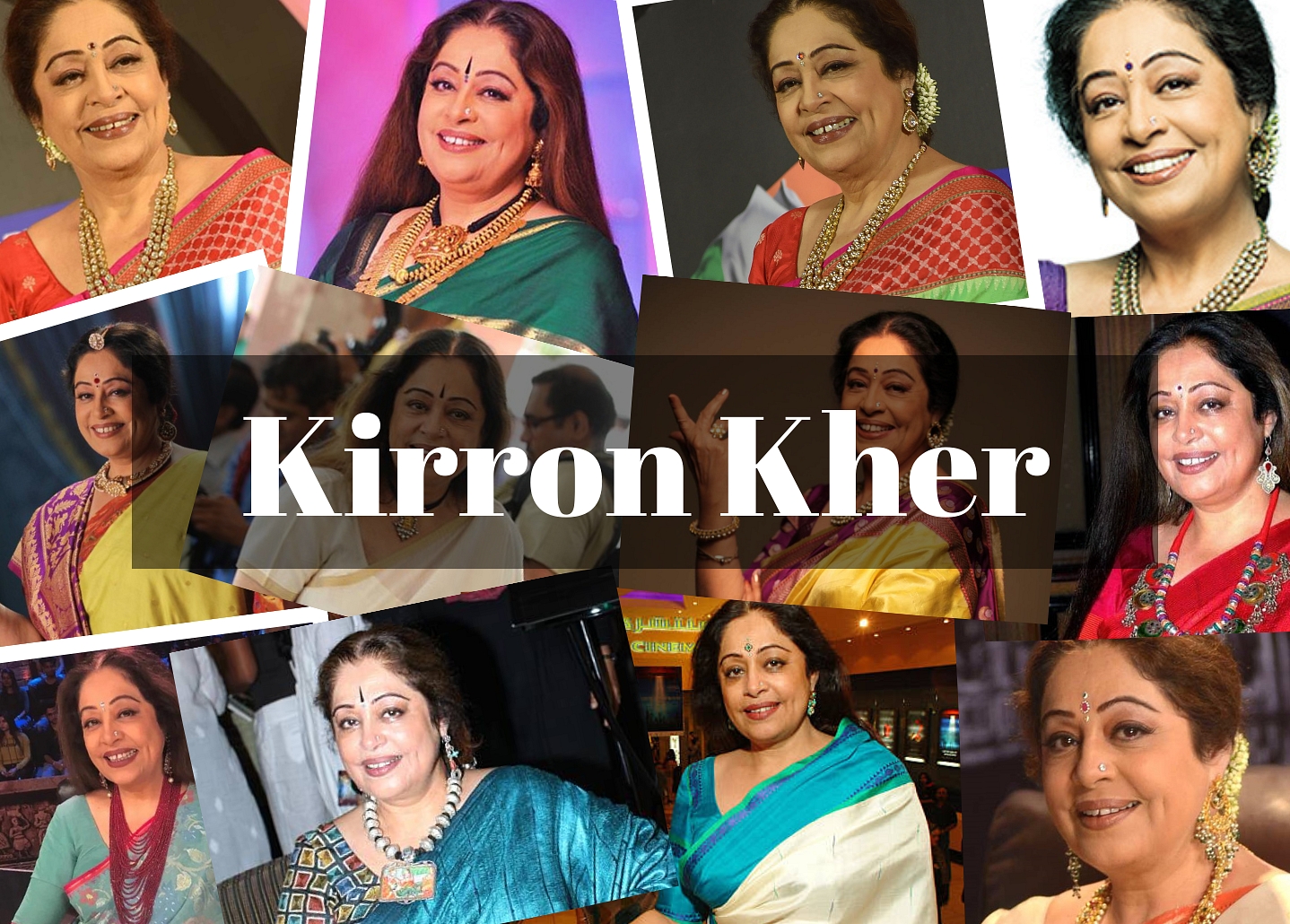 Kirron Kher's Biography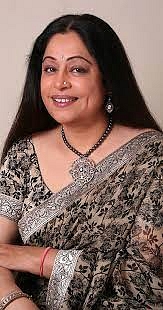 Kirron Kher is an Indian politician, theatre, cinema, and television actress, television presenter, singer, and entertainment producer. Kirron Kher's Birthday is on June 14. 1952 is Kirron Kher's Birthyear. She is a member of the Bharatiya Janata Party. She was chosen from Chandigarh to serve in the Lok Sabha, the Indian Parliament's lower house, in May 2014. Punjab is Kirron Kher's Birthplace. The Zodiac Sign of Kirron Kher is Gemini.

Earlier Kirron wed a businessman Gautam Berry, with whom she has a son. She later divorced. Kirron Kher met Anupam Kher in 1985, and the two of them decided to be married. In 1983, Kirron Kher made her screen debut in the Punjabi drama Aasra Pyar Da. She entered politics in May 2014 after winning a seat in Chandigarh's Lok Sabha, the Indian Parliament's lower house. The three siblings of Kirron. The artist Amardeep Singh, her brother, passed away in 2003. The Arjuna-winning badminton player Kanwal.

Kirron Anupam Kher received the Best Actress Award for Khamosh Pani at the international film festivals in Cape Town, South Africa, Ciebie, Argentina, and Locarno, Switzerland. She also received the award at the international film festivals in Karachi, Pakistan, and Locarno, Switzerland. For the Bengali film Bariwali, she received the National Film Award for Best Actress. She defeated BJP candidate Pawan Kumar Kalyan in the Chandigarh constituency by a margin of more than 20,000 votes, keeping her seat for a second term. She was honored during the 2004 Indian Film Festival of Los Angeles (IFFLA) festival.

A former badminton player, Kirron Kher. At the national level, she has also competed against Prakash Padukone, the father of Bollywood star Deepika Padukone. Kirron Kher has a gorgeous selection of saris. She also appears on TV donning her elegant saree. She is a foodie who adores samosas and all the cuisines from Punjab. She made an appearance as a judge on India's Got Talent in 2009, the country's version of the Got Talent series.
Talk To Similar Celebrities
Kirron Kher's Childhood and Kirron Kher's Family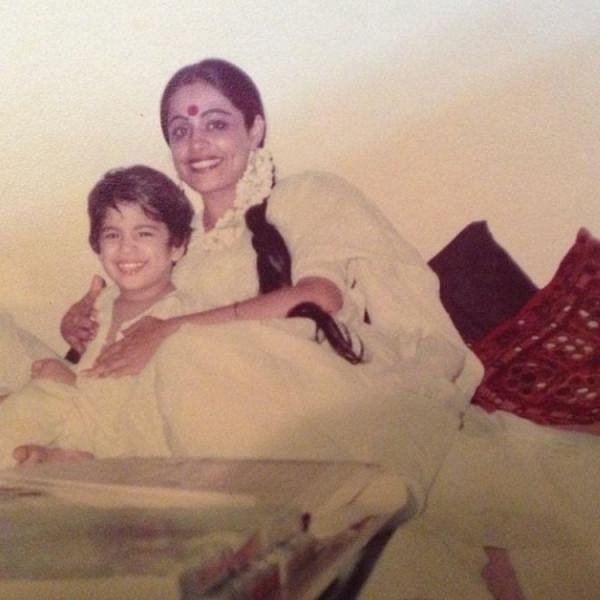 Kiran Thakar Singh Sandhu was raised in Chandigarh after being born on June 14, 1952, in Bangalore, Mysore State, India, to a Punjabi Jatt Sikh family. She went by the name Kiran Berry while she was still married to Gautam Berry in her first marriage. She took back her maiden name after marrying Anupam Kher, and she also added her most recent husband's last name, becoming known as Kiran Thakar Singh Kher. Later in life, she began to have a strong belief in numerology, and at the age of 51, she changed her name from Kiran to Kirron based on calculations related to numerology, discarded her maiden name, and adopted the name Kirron Kher.
Kirron has two sisters and a brother. The artist Amardeep Singh Sandhu, her brother, passed away in 2003. The Arjuna-winning badminton player Kanwal Thakar Kaur is one of her sisters. Sharanjit Kaur Sandhu, her other sister, is married to a senior officer of the Indian Navy who has retired. Kirron attended school in Jabalpur, Madhya Pradesh, finished her education there and received her degree from Panjab University in Chandigarh's Department of Indian Theatre.
Kirron Kher's Marriage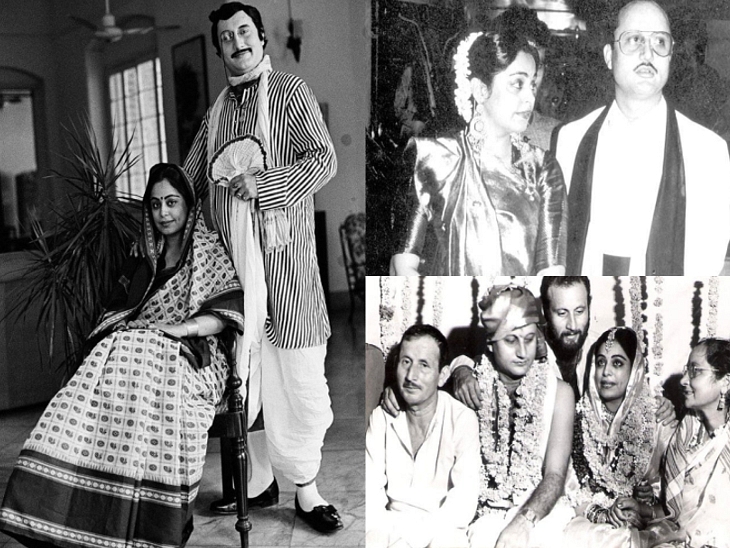 In the first week of March 1979, Kirron wed Mumbai-based businessman Gautam Berry, and the couple welcomed a son named Sikandar Kher. Kiran attempted unsuccessfully to break into the Mumbai film business throughout the 1980s. Kirron reconnected with Anupam Kher, another struggling actor she had known from Chandigarh University, as she visited producer after producer in search of a job in a movie. They collaborated on the play Chandpuri Ki Champabai while they were both active in the same theatre communities. In 1985, Kirron filed for divorce from her first spouse after Anupam got a break in the film industry with Saaransh. Kirron Kher has One Son Named Sikander Kher.
Kirron Kher's Career
Kirron Kher made her screen debut in the 1983 Punjabi drama Aasra Pyar Da. She then took a break from acting in movies until 1996. She had one movie appearance (1987's Pestonjee) between 1983 and 1996, sharing a small part with her second husband Anupam Kher. The drama Saalgirah, written by playwright Javed Siddiqui and directed by Feroz Abbas Khan, marked her return to performing in the mid-1990s. She then hosted three television programs, beginning with the brief Purushkshetra on Zee TV, which gained notoriety for being the first program to openly discuss alternative sexuality while also emphasizing women's issues. Before acting in Hindi films, Kiron Kher appeared in Jagte Raho and Today.
Sardari Begum (1996)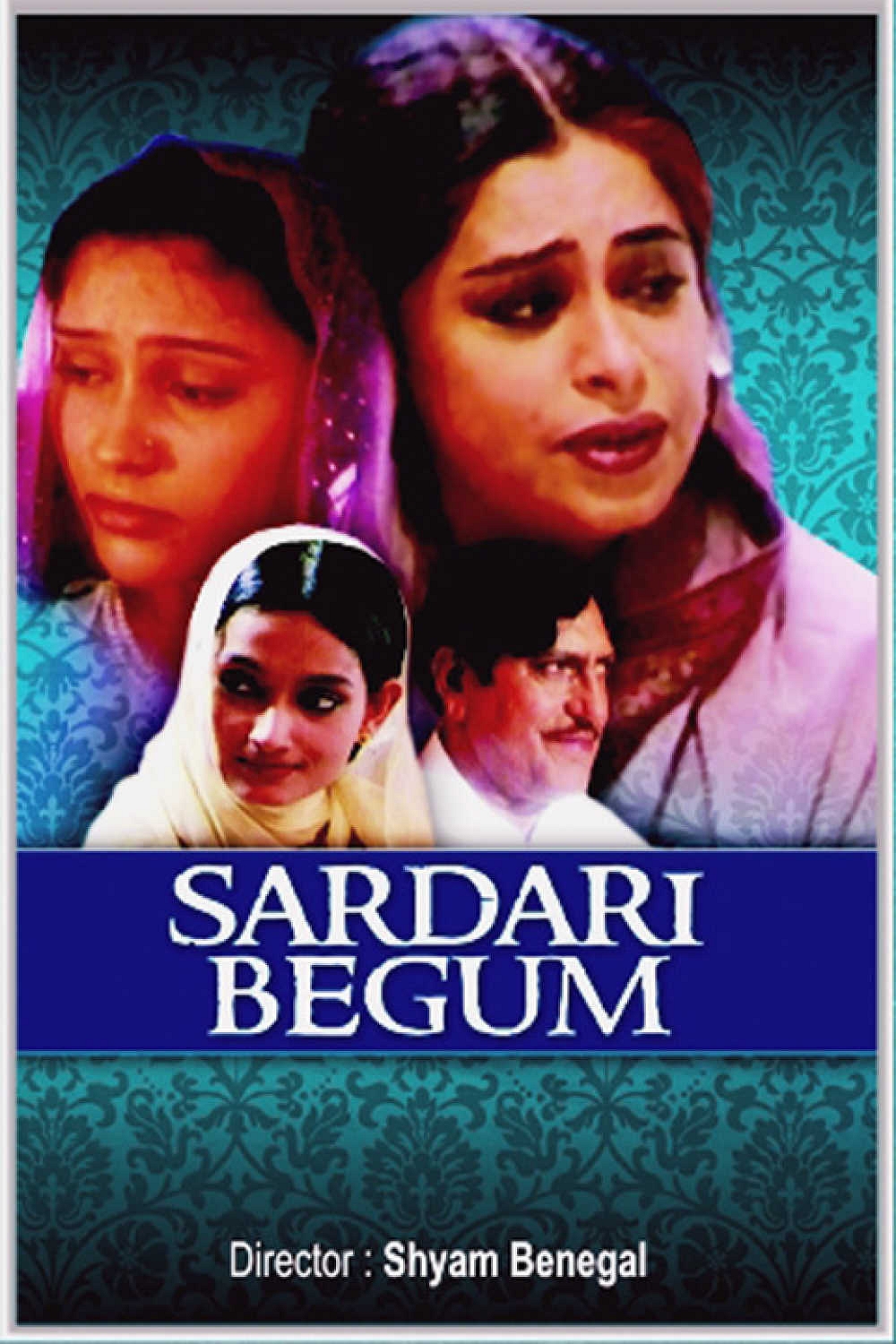 In 1996, Shyam Benegal released the musical movie, Sardari Begum. Kiron Kher, Amrish Puri, Rajit Kapur, and Rajeshwari Sachdev are the movie's stars. The 1997 National Film Award - Special Jury Award went to Kiron Kher, who played the title role in the movie. The 1997 National Film Award for Best Supporting Actress went to Rajeshwari Sachdev. The complicated picture of family dynamics, generational and sexual politics, as well as Indian social mores, are the main subjects of this movie.

The Plot of the Movie Revolves around A newspaper reporter is dispatched to look into a conflict between Hindus and Muslims that resulted in the unintentional death of thumri singer Sardari Begum, but she soon shifts the subject of her investigation to the singer's life.
Devdas (2002)
Sanjay Leela Bhansali directed the romantic drama film Devdas in 2002. Mega Bollywood, Bharat Shah's production company, handled the production. Along with Madhuri Dixit, Aishwarya Rai, and Shah Rukh Khan, it also has Kirron Kher, Smita Jaykar, and Vijayendra Ghatge in supporting parts. The plot of Devdas Mukherjee (Shah Rukh Khan) a wealthy law graduate who returns from London to marry his childhood friend Parvati Paro, is based on Sarat Chandra Chattopadhyay's 1917 novel of the same name (Aishwarya Rai). But his spiral into drunkenness and subsequent emotional degeneration prompt him to seek sanctuary with the kind-hearted courtesan Chandramukhi after his own family rejects their marriage (Madhuri Dixit).

Devdas had its world premiere on July 12 of that year after having its Cannes premiere on May 23. With a budget of 500 million ($10.29 million), it was at the time the most expensive Indian movie ever made. When the movie opened in theatres, it received better reviews than it did when it had its Cannes debut. The movie was a critical and financial triumph, becoming the highest-grossing Indian movie of the year after taking in about 1.68 billion ($35 million) globally. It received numerous honors, including eleven Filmfare Awards and five National Film Awards. For the Filmfare Best Supporting Actress Award, Kirron Kher was a nominee.
Khamosh Paani (2003)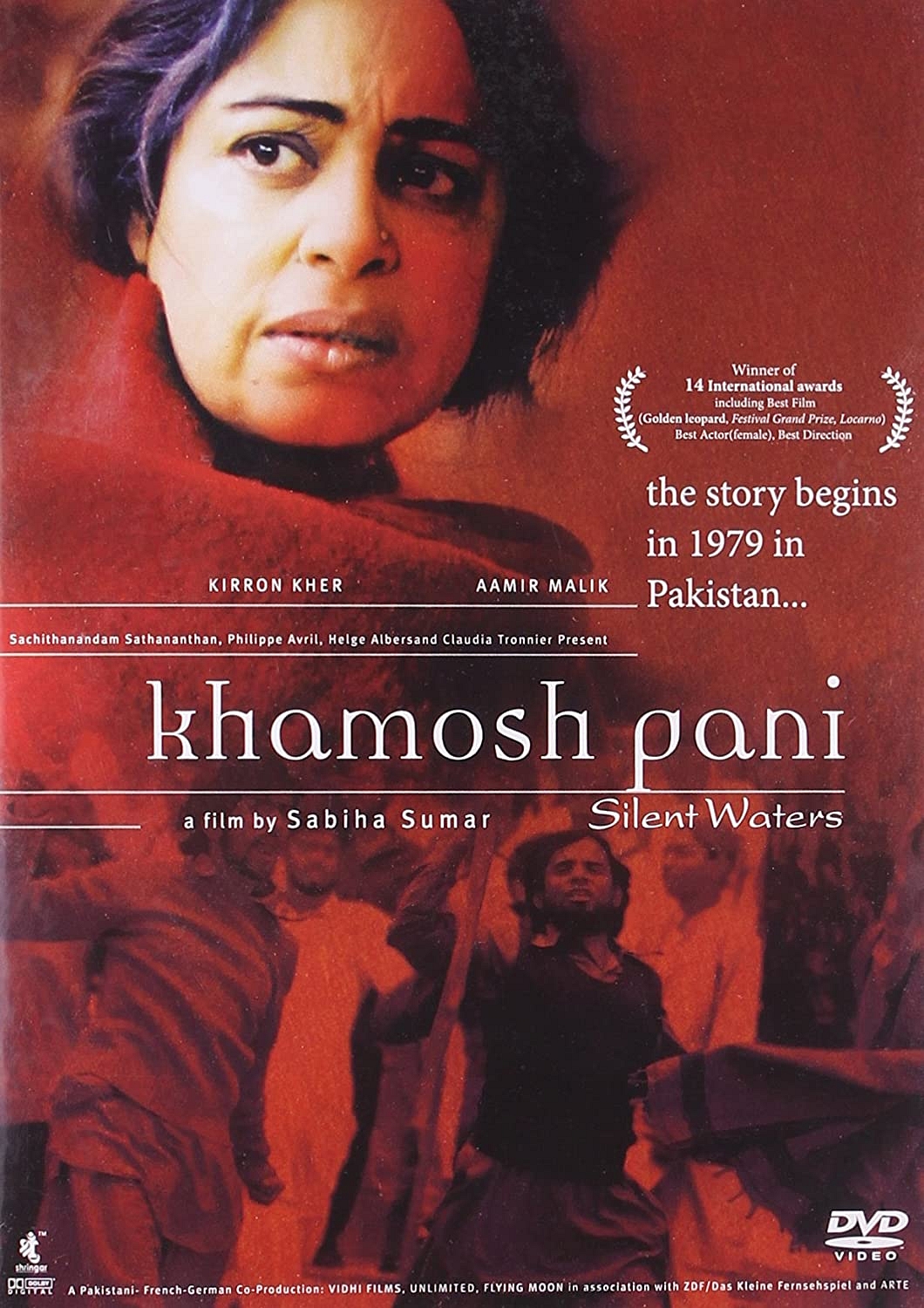 Kirron's character in the 2003 movie Khamosh Pani (Silent Waters), which depicts the plight of an Indian woman kidnapped during the partition of the country, defied family advice to commit suicide by getting married to her kidnapper and earning a living by teaching Quran to neighborhood kids after his passing. It demonstrates how her son's radicalization to Islam in 1979, amid Zia-ul-regime Haq's and Pakistan's Islamization process, drastically alters her life. She received the Best Actress Award at the international film festivals in Locarno, Switzerland; Karachi, Pakistan; Ciebie, Argentina; and Cape Town, South Africa. The film received the Golden Leopard Award for Best Film at Locarno.
Kabhi Alvida Na Kehna (2006)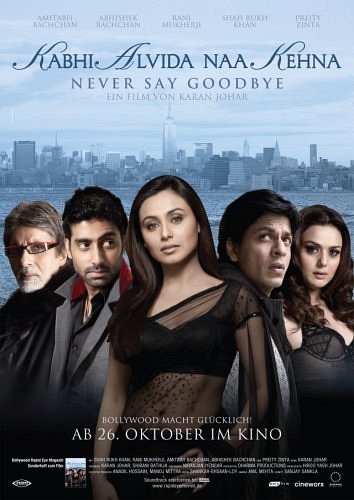 Kabhi Alvida Naa Kehna (KANK), is a 2006 Indian Hindi-language musical love drama film that was produced for the first time by Hiroo Yash Johar, the mother of director Karan Johar. Amitabh Bachchan,Shah Rukh Khan, Abhishek Bachchan, Rani Mukherji, Preity Zinta, and Kirron Kher are among the actors who appear in the movie. The movie addresses topics of adultery and is mostly set and takes place in New York City. The tagline of the Movie is A Love... That Broke All Relationships.
On August 11, 2006, Kabhi Alvida Naa Kehna received generally favorable mixed reviews from critics for its subject matter, direction, narrative, script, music, cinematography, and cast performances. It was a commercial triumph in India, as it surpassed the first Bollywood film of 2006 in terms of revenue. It also enjoyed commercial success abroad, particularly in the United States. When it was first released, it was the highest-grossing Indian movie ever internationally. With over 1,200 screenings in theatres around the world, the movie made a total of $1.11 billion ($37 million) in revenue. The Tokyo International Film Festival showed it.
Khoobsurat (2014)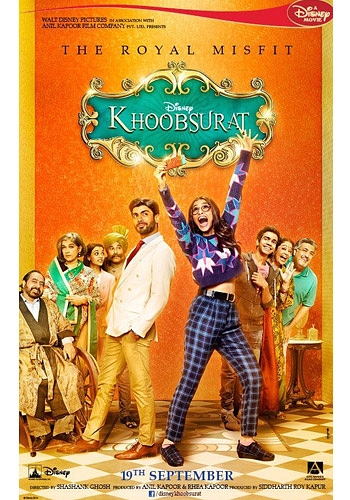 Khoobsurat, which translates to Beautiful, is a 2014 Indian romantic comedy-drama movie. Shashanka Ghosh is the director, and Rhea, Anil, and Siddharth Roy Kapur are the producers. Aamir Raza Hussain, Kirron Kher, Ratna Pathak, Fawad Khan, and Sonam Kapoor are among its cast members. The movie has a vague connection to the 1980 movie of the same name.

The Plot of the Movie Centers on A royal family that employs Milli, a quirky physiotherapist, but she finds their aloofness distressing. She soon learns more about them and develops feelings for the young prince, who is already betrothed to another woman.
India's Got Talent- Reality Show (2009- Present)
The talent competition series India's Got Talent is broadcast on television and is in the Hindi language. Fremantle is the company that creates and releases the show. Up until season 8, the show aired on Colors TV; starting with season 9, it is being broadcast on Sony Entertainment Television.

No matter what kind of talent it is, it spellbinds the audience. On India's Got Talent, contestants perform a variety of bizarre, fantastical, or bizarre activities. The show, which is shown on Colors TV, begins with a nationwide talent search in which a distinguished jury selects a select few acts from among the thousands of hopeful acts.
Kirron Kher's Political Career
Kirron Kher has participated in charitable causes like Roko Cancer and Laadli (a campaign against female infanticide) (a campaign for awareness of cancer). In 2009, she joined the Bhartiya Janata Party. She participated in the party's electoral campaigns around the nation, notably in Chandigarh for the 2011 elections for the municipal corporation. Since even before the BJP's announcement of Narendra Modi as its candidate for prime minister, she has been an ardent supporter of him. She was selected as Chandigarh's Lok Sabha candidate for the 2014 general elections by the Bharatiya Janata Party (BJP). She won the seat in the next May 2014 election with 1,91,362 votes, defeating Congress leader and incumbent MP Pawan Bansal, who received 1,21,720 votes. Gul Panag of the AAP finished in third place with 1,08,679 votes.

Kirron vowed to establish a film city in Chandigarh because he is a member of parliament from that city and has connections to the film business. She claimed that she struggled to find land in Chandigarh after winning the seat. However, the Chandigarh Administration accepted her idea, and Sarangpur, Chandigarh is now the proposed location for the film city. In the Chandigarh constituency of the 2019 Indian general election, Kirron Kher of the BJP won by a margin of 46,970 votes.
Kirron Kher's Career Timeline
Kirron Kher's Controversies
On social networking platforms, a fabricated statement made by a member of parliament and actor Kirron Kher is being circulated. Rape is a part of Our Culture, and it cannot be prevented, according to the declaration. The statement gained notoriety following the gang rape in Hathras, which attracted attention for its caste-based horror as well as allegations of the state government's indifference. As a result, it looks like Kher is in favor of the Hathras rape suspect.

A picture of Kirron Kher and the alleged remark is being circulated. The graphic bears the "Viral in India.net" logo. Virendra Srivastava, which owns more than 300 shares, shared the claim.
Kirron Kher's Net Worth
Kirron Kher is a movie actress that earns a salary of $1.5 Million which is around 37 Crores. Her net worth is $1.3 Million. One of the wealthiest and most well-known movie actresses is Kirron Kher. politician for the Bhartiya Janata Party of India and actress for theatre and cinema. She was voted to the Lok Sabha house of the Indian Parliament in 2014 after appearing in more than thirty movies between 1983 and 2014.
Kirron Kher's Awards and Achievements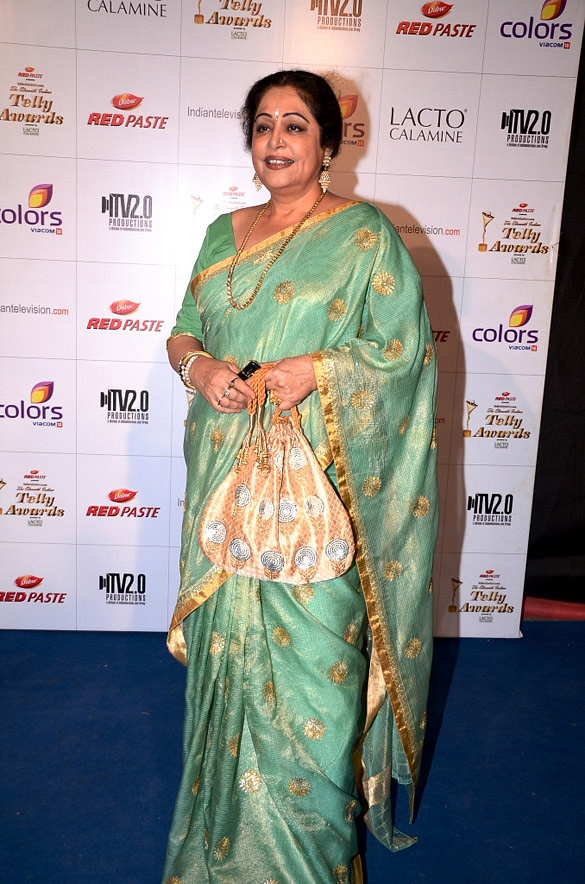 1996: Won National Film Award – Special Jury Award: Sardari Begum
1999: Won National Film Award for Best Actress: Bariwali
2003: Won IIFA Best Supporting Actress Award: Devdas
2003:Won Locarno International Film Festival: Best Actress : Khamosh Pani
2003:Won 5th Lux Style Awards: Lux Style Award for Best Film Actress for Khamosh Pani
2003: Won Karachi International Film Festival: Best Female Actor in a Leading Role: Khamosh Pani
2006: Won Star Screen Award Best Supporting Actress: Rang De Basanti
2010: Won Apsara Award for Best Actress in a Supporting Role: Kurbaan
2011: Won Colors Golden Petal Award for Most Manoranjank Personality
2012:Won Colors Golden Petal Award for Most Dildaar Personality
2015: Won PTC Punjabi Film Awards: for Critics Award Best Actress: Punjab 1984
Kirron Kher's Interesting Facts
Kiran Thakar Singh Sandhu is Kirron's full name.
After completing her studies in theatre at Punjab University, Kirron wed Mumbai-based businessman Gautam Berry in 1979. But their union did not continue for very long.
Following that, she wed actor Anupam Kher.
Anupam and Kirron were in love with one another but unhappy in their separate unions. Both of them divorced their spouses and remarried in the year 1985. Additionally, Anupam gave Sikander, Kirron's first marriage child, his name. Actor Sikander Kher is also an actor by Proffesion.
In recognition of the movie Sardari Begum, Kirron won the National Film Award.
Social Media
Frequently Asked Questions