Aishwarya Rai Bachchan | Biography, Movies, Career, Family

Zeenat Sayyed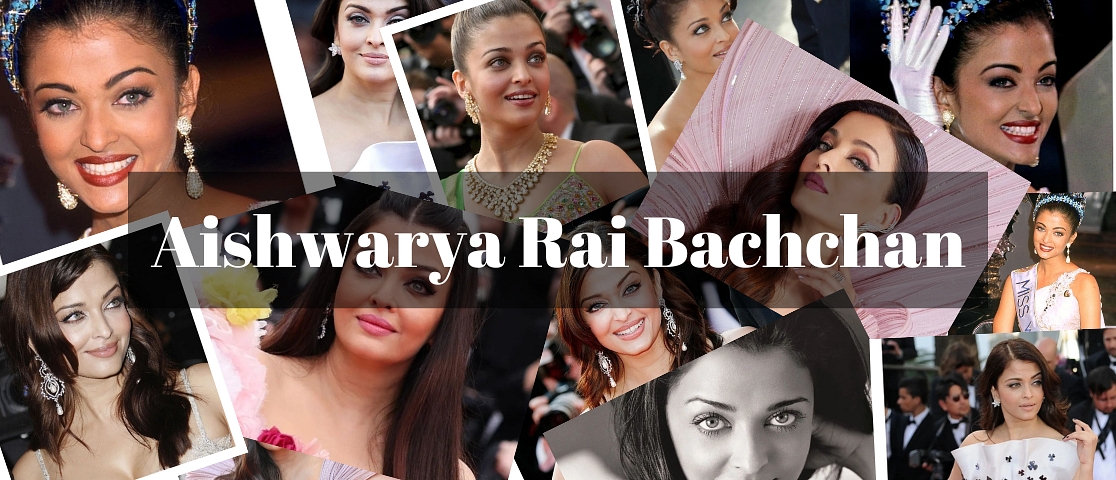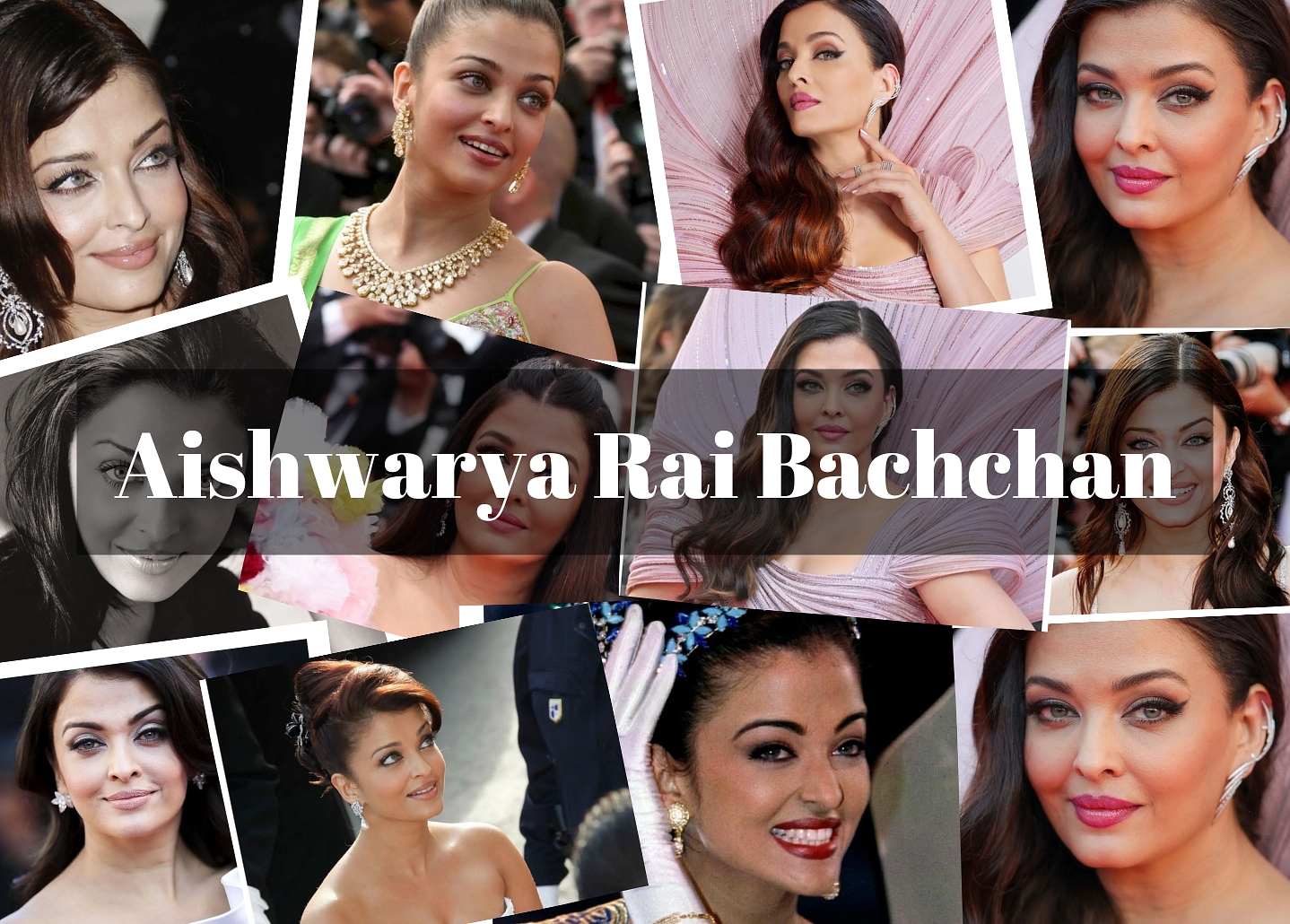 Aishwarya Rai Bachchan's Age and Biography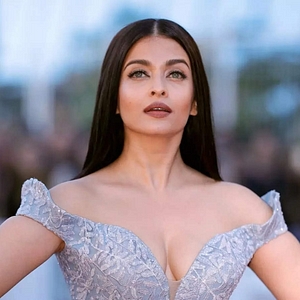 Aishwarya Rai Bachchan is an Indian Actress. Aishwarya Rai's Birthday is on born 1st of November. Aishwarya Rai Bachchan's Birthyear in 1973. Aishwarya Rai was crowned Miss World in 1994. She is primarily recognized for her work in Hindi and Tamil films, and she has become one of India's most well-known and powerful figures in the entertainment industry. Aishwarya Rai Bachchan's age is 48 years as of 2022. In addition to various awards, including two Filmfare nominations, Rai was given the Padma Shri by the Indian government in 2009 and the Ordre des Arts et Lettres by the French government in 2012. She has frequently been referred to as the most beautiful woman in the world in the media.

Rai held a couple of modeling gigs throughout her time in college. She entered the Miss India pageant after making appearances in a number of television ads, where she finished in second place. After being named Miss World in 1994, she started getting invitations to appear in movies. She made her acting debut in the 1997 Tamil film Iruvar directed by Mani Ratnam, and the same year, Aur Pyaar Ho Gaya, her first Hindi film, was released. The most costly movie ever made in Indian cinema at the time, Jeans, a Tamil romance drama, was her first big financial hit.

Aishwarya Rai Bachchan enjoyed greater success and was honored with two Filmfare Awards for Best Actress for her roles in Devdas and Hum Dil De Chuke Sanam in 1999. (2002). In 2007, Rai wed actor Abhishek Bachchan; they have a daughter. She also serves as a brand ambassador for a number of charitable causes and organizations in her off-screen roles. She represents the Joint United Nations Programme on AIDS as a Goodwill Ambassador (UNAIDS). She was the first Indian actress to serve on the jury for the Cannes Film Festival in 2003. The Zodiac Sign of Aishwarya Rai is Scorpio.

She came in at number two in The Times of India's list of the 50 most attractive women in 2010 and at number nine in 2011.She received a lot of bad press in 2011 for not losing the weight she gained after giving birth as was allegedly expected of a public figure. She silenced her detractors, nonetheless, by making her 11th appearance on the red carpet at the AmfAR Cinema Against Aids gala during the 2012 Cannes Film Festival. Rai was ranked as the world's eleventh most admired person of 2018 by the market research company YouGov.
Aishwarya Rai's Childhood and Aishwarya Rai's Education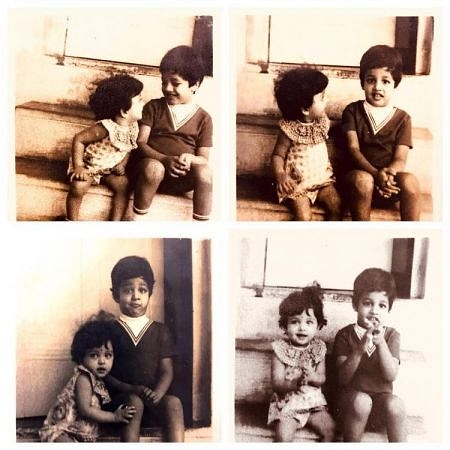 Mangalore, Karnataka is the Birthday of Aishwarya Rai Bachchan. Aishwarya Rai was born on November 1st, 1973, into a Bunt family who spoke Tulu. Aishwarya Rai's mother, Vrinda, is a housewife, while Aishwarya Rai's father, Krishnaraj, was an Army scientist who passed away on March 18, 2017. Aishwarya Rai's Brother Aditya Rai is older than her and works as an engineer in the merchant navy.

Her mother and brother both contributed to the writing and production of Rai's 2003 film Dil Ka Rishta. After the family relocated, Aishwarya Rai enrolled at Arya Vidya Mandir High School in Mumbai to complete her schooling. After completing a year of intermediate education at Jai Hind College, Rai transferred to DG Ruparel College in Matunga, where she scored 90 percent on her HSC exams.

Aishwarya spent five years of her teenage years receiving classical dance and music training. Her favorite subject was zoology, and at first, she thought about going into medicine. She then enrolled at the Rachana Sansad Academy of Architecture with the intention of becoming an architect, but she eventually abandoned her studies to pursue a career in modeling.
Talk To Similar Celebrities
Aishwarya Rai's Affairs and Relationships
Rajeev Mulchandani
Rumors were circulating that Aishwarya was dating model Rajeev Mulchandani. Sadly, the romance ended when the beauty queen participated in some picture sessions.
Salman Khan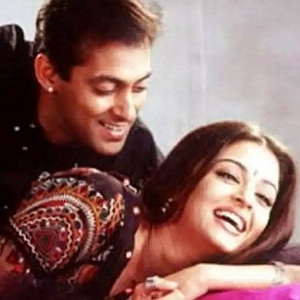 Salman Khan and Aishwarya Rai have had one of Bollywood's most contentious partnerships. The two met while working together on the sets of Sanjay Leela Bhansali's Hum Dil Chuke Sanam. The two were collaborating for the first time at this point. They were together for two years before it ended amicably. Salman was accused of abusing Aishwarya throughout their tense relationship.

According to accounts at the time, their breakup was caused by Salman's rage and possessiveness. Even though Aishwarya was approved by his family, the actress's family opposed their romance.

To the point that Aishwarya's father filed a complaint against Salman for his actions when the actor went to her house and repeatedly banged on her door till she refused to let him in. Along with making a scene on the Chalte Chalte sets, he also got into an altercation with SRK, who later replaced Aishwarya with Rani Mukherjee. Their love tale is still discussed today.
Vivek Oberoi
On the Kyun Ho Gaya Na set, Vivek and Aishwarya got to know one another and fell in love while filming the movie. Despite the fact that Aishwarya never acknowledged their relationship, Vivek did so on the first season of Koffee With Karan. The two had their first disagreement over this since Vivek revealed it on the television while Aishwarya wanted to keep it a private affair. Following that, Vivek gave a press conference during which he disparaged Salman Khan, which caused Ash and Vivek to split up. Vivek said on Farah Khan's shows that holding the news conference was a mistake, but the individuals who had encouraged him to do it and for what he had done afterward abandoned him, and this love affair also came to an end.
Aishwarya Rai Bachchan's Marriage and Aishwarya Rai Bachchan's Family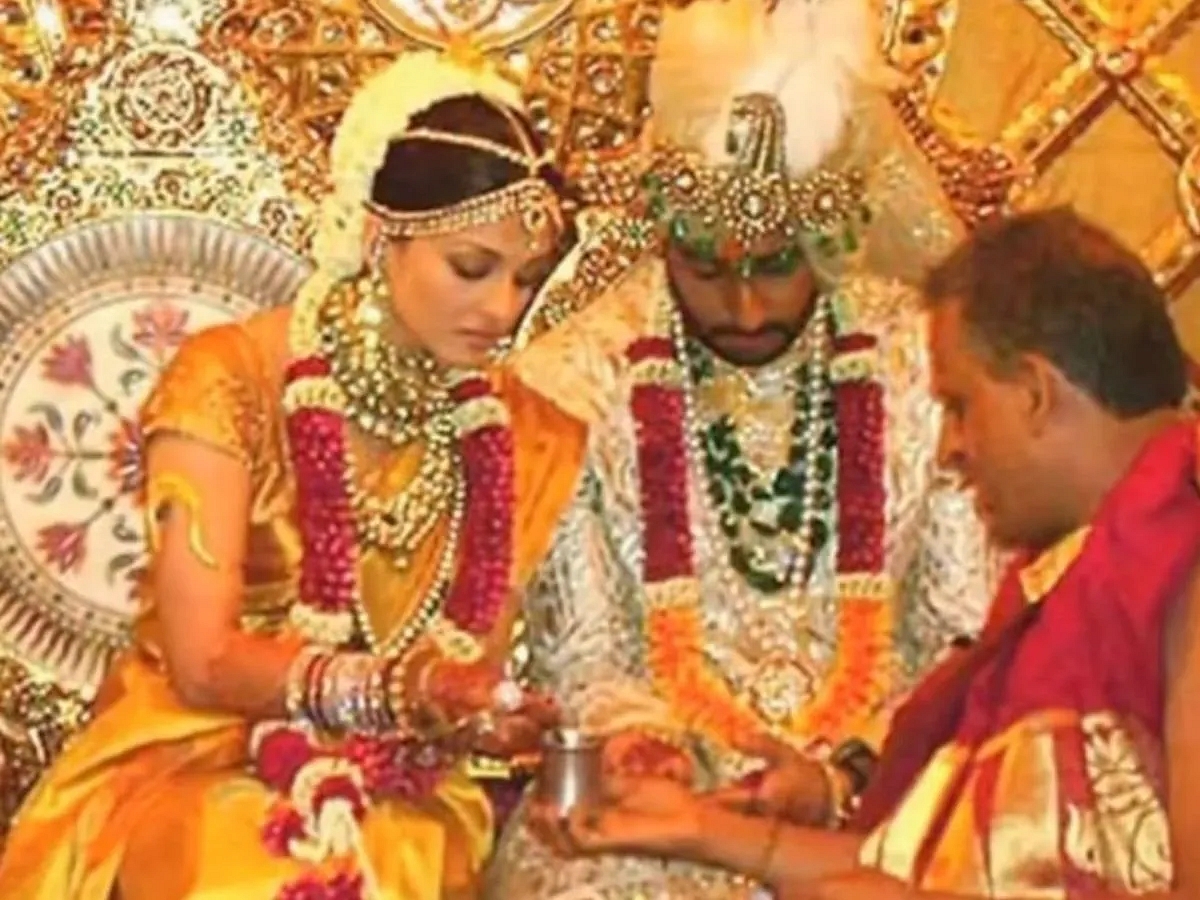 In 1999, Abhishek Bachchan and Aishwarya initially came into contact during a picture shoot for their debut collaboration, Dhaai Akshar Prem Ke (which was released in 2000). We were making our first movie together, so I anticipated a diva. Instead, Abhishek stated in an interview, She was disarmingly nice. After the movie's premiere, the pair stayed friends because they enjoyed each other's company. Following Dhaai Akshar Prem Ke, Aishwarya and Abhishek collaborated on Rohan Sippy's Kuch Naa Kaho in 2003.

However, their feelings for one another didn't blossom until they began filming for Umrao Jaan in 2005 and 2006. In a recent interview, Abhishek stated, That's where it all happened. Abhishek had stated when discussing their relationship, that She had therefore been a very close friend, and we had collaborated on several movies. The forces of the universe worked together to unite us.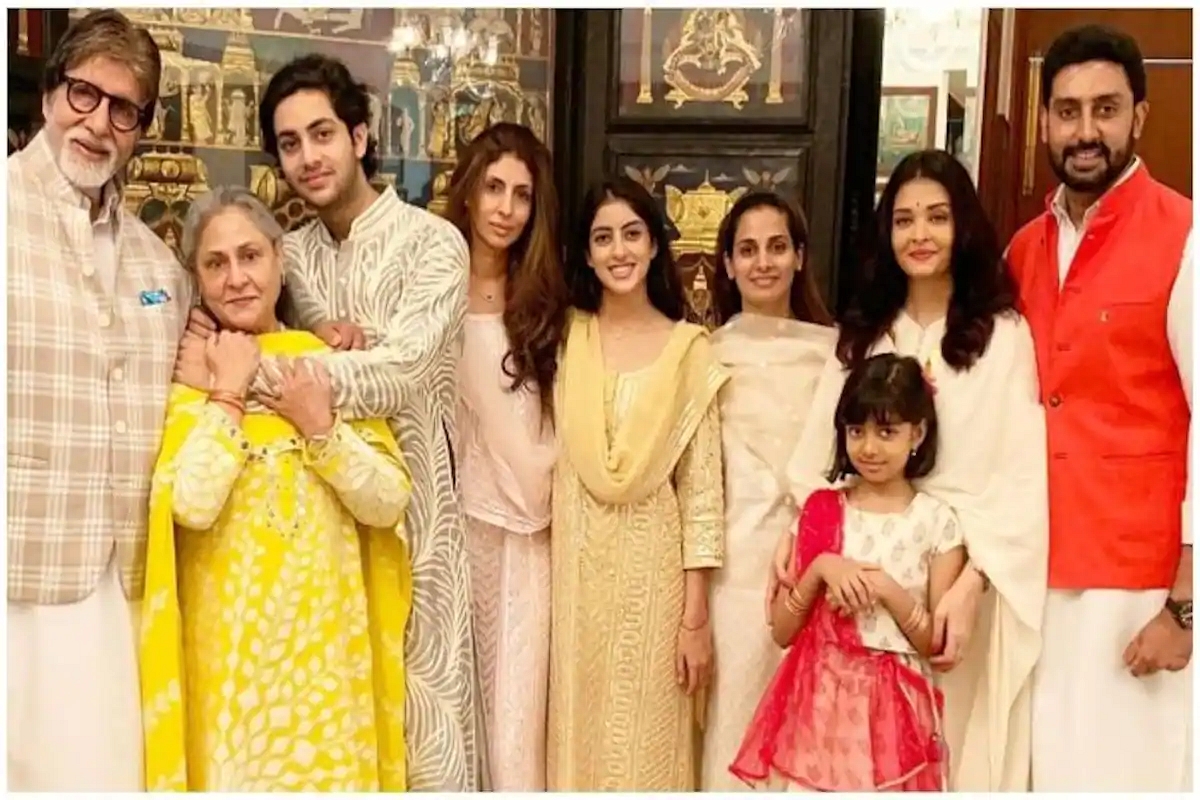 Abhishek traveled to shoot a movie in 2007. Abhishek would sit on the balcony of his hotel room during his stay in the Big Apple and fantasize about marrying Aishwarya. So he made the decision to pop the question to Aishwarya from the same balcony. I was filming in New York for a movie, and I used to stand on the balcony of my hotel room and hope that one day wouldn't it be good if I was united with Aishwarya, married, Abhishek said in an interview with Oprah Winfrey. I then took her to the same balcony and proposed to her there and the actress responded yes right away. They got married on April 20, 2007.

Well, Reputed and the Most Popular Actor in Bollywood Mr. Amitabh Bcchan, and Gorgeous and veteran Actress Jaya Bachchan became her Laws. She became part of the Prosperous and loving Bachchan Family. Abhishek and Aishwarya welcomed their daughter Aaradhya Bachchan on November 16, 2011. After four years of marriage, the couple welcomed Aaradhya into the world as their precious child. Many people have been inspired by Abhishek and Aishwarya's love story throughout the years, and their friendship is just growing stronger.
Aishwarya Rai Bachchan's Struggle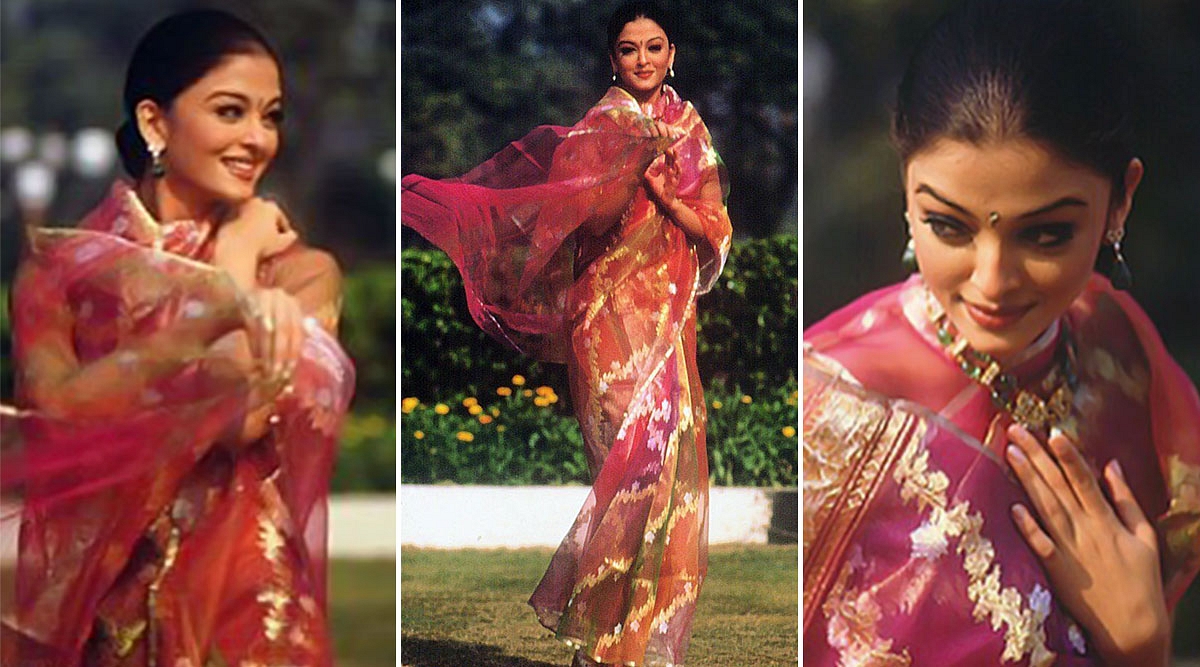 Aishwarya Rai Bachchan has gone a long way since she began her career in the entertainment business in 1994 after winning the Miss World crown. Aishwarya won the competition when she was 21 years old and made her acting debut in the 1997 Tamil film Iruvar directed by Mani Ratnam. The 45-year-old actress has appeared in over 25 Bollywood movies as well as a few Hollywood productions. She eventually won the Padma Shri prize for her contributions to the arts in 2009. The Devdas actor recently spoke about her early days in the Hindi film industry in an old interview that has surfaced on social media. During her college years, the actor started working as a model, which led to the beauty contest and TV Commercials.

Aishwarya responded I haven't changed much when asked if she has changed since winning the title of Miss World. My approach changed slightly and I became a full-fledged media personality, or what people refer to as a celebrity, perhaps as a result of Miss World. People began to listen to me intently and take me much more seriously. Speaking on her earlier career, the actress added, By God's grace, I never ran out of work. A hit offers you the opportunity to work with the best filmmakers. I work with some excellent directors. The fact that people have acknowledged my acting talent is what matters most to me, she continued.
Aishwarya Rai Bachchan's Movies and Career
One of the most well-known Bollywood stars is Rai Bachchan. She maintains a strict privacy despite persistent media rumours. She has become a style symbol for young ladies thanks to her physical attributes and performances. Over 17,000 websites were devoted to her, according to a 2011 report from India Today. Verve magazine included her on its list of the most influential women in the nation. Rai was ranked among the top five Indian movie stars by Forbes in 2001. She was named one of Time magazine's most influential persons in the world in 2004 and graced the cover of its Asia issue in 2003. Along with Aamir Khan, Rani Mukerji, Akshaye Khanna, and Twinkle Khanna, Rai took part in the Magnificent Five world tour in 1999. She was chosen to serve as the Longines Ambassador of Elegance in the same year. She was the first Indian actress to serve on the jury for the Cannes Film Festival in 2003. With her remarkable acting and deadly screen performance, let's revisit some of the best movies of Aishwarya Rai Bachchan's Career.

Rai won a global supermodel competition in 1991 that was sponsored by Ford, and she later appeared in the American issue of Vogue. For her involvement in a Pepsi commercial in 1993 alongside stars Aamir Khan and Mahima Chaudhry, Rai received enormous public acclaim. She became instantly well-known thanks to the commercial's lone sentence, Hi, I'm Sanjana. She finished in second place in the 1994 Miss India competition behind Sushmita Sen and was named Miss India World. She also earned five additional sub-titles.
Aishwarya Rai's First Movie : Iruvar (1997)
Rai made her acting debut in 1997's Iruvar, a semi-biographical political drama directed by Mani Ratnam and starring Mohanlal, Prakash Raj, Tabu, and Revathi. The movie received positive reviews and earned the Best Film prize at the Belgrade International Film Festival, among other honors. Rai played two roles: Pushpavalli and Kalpana, the latter of which was a fictionalized depiction of politician and former actress Jayalalithaa. Rohini, a Tamil actress, dubbed her lines in the movie.
Hum Dil De Chuke Sanam (1999)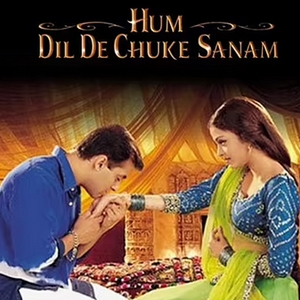 The love musical Hum Dil De Chuke Sanam, in which she starred, marked a pivotal moment in her career. Salman Khan and Ajay Devgan co-starred in the movie, which was Sanjay Leela Bhansali's adaptation of Maitreyi Devi's Bengali novel Na Hayate. She portrayed Nandini, a Gujarati woman who is compelled to marry Devgan's character despite having feelings for someone else (played by Khan). After meeting Aishwarya Rai at a movie premiere and being struck by her eyes, Bhansali cast Rai. According to Khalid Mohamed of Bombay Talkies, Rai possesses that unachievable combination of astounding beauty and intelligence and reveals an undoubted felicity for acting. As a result of its economic success, Hum Dil De Chuke Sanam earned Rai a Filmfare Award for Best Actress.

In the movie, a newlywed man learns that his wife is in love with another man and decides to bring the two together. The movie was a critical and financial success, becoming one of the top-grossing Indian movies of the year with earnings of 160 million (US$2.0 million). The majority of the reviews from critics were favorable. At the 45th Filmfare Awards, Hum Dil De Chuke Sanam earned seventeen nominations.
Devdas (2002)
In Sanjay Leela Bhansali's historical romantic drama Devdas, which is based on Sharat Chandra Chattopadhyay's novel of the same name, Rai co-starred with Shah Rukh Khan and Madhuri Dixit. She portrayed Paro (Parvati), the lead character's love interest (played by Khan). Time included the movie in their list of the 10 Best Films of the Millennium after it played at the 2002 Cannes Film Festival.

With earnings of about 840 million (US$11 million), Devdas became a significant international success. Writing for Empire, Alan Morrison commended the three leads' performances and stated, that Rai, proves she has the acting talent to back up her stunning looks. The plot of Devdas Mukherjee (Khan), a wealthy law graduate who returns from London to marry his childhood friend Parvati "Paro," is based on Sarat Chandra Chattopadhyay's 1917 novel of the same name (Rai). But his spiral into drunkenness and subsequent emotional degeneration prompts him to seek sanctuary with the kind-hearted courtesan Chandramukhi after his own family rejects their marriage (Dixit).

Devdas received a nomination for Best Foreign Language Film at the BAFTA Awards and was selected as India's official submission for the Academy Award for Best Foreign Language Film. The movie took home ten Filmfare Awards in India, including a second Best Actress prize for Rai. Along with Amitabh Bachchan, Aamir Khan, Shah Rukh Khan, and Preity Zinta, she took part in the UK production of From India With Love in 2002. Over 100,000 people watched it at two outdoor locations, Old Trafford in Manchester and Hyde Park in London.
Dhoom 2 (2006)
In the action movie Dhoom 2 with an ensemble cast that included Hrithik Roshan, Abhishek Bachchan, Bipasha Basu, and Uday Chopra, Rai played Sunehri, a small-time burglar who aids the police in apprehending an elusive criminal. Rai's first significant box office triumph since Devdas, Dhoom 2 received mixed reviews from critics but was hailed as a blockbuster and the highest-grossing Indian movie of 2006 with gross receipts of over 1.11 billion (US$14 million). Aishwarya is all gloss and no depth wrote Rediff.com.

She rarely displays strain in her actions or facial expressions. Nearly 50 minutes after the movie begins, Sunehri appears in a disguise. She quickly changes into the thinnest clothing. She ruins the image as soon as she opens her mouth, which she does two minutes after first appearing in the movie. Nevertheless, she was nominated for a sixth Filmfare Award for Best Actress for her work.
Jodhaa Akbar (2008)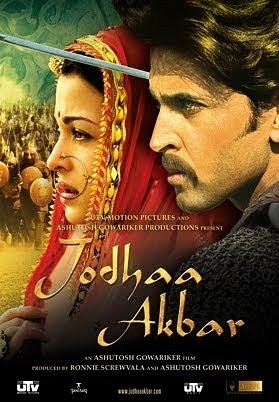 With Ashutosh Gowariker's historical romance drama Jodhaa Akbar, Rai found success at the box office and in the critics' polls after a string of movies that underwhelmed both critically and economically (2008). The movie tells the story of a convenient marriage between the Rajput princess Jodha Bai(Aishwarya Rai) and the Mughal emperor Jalaluddin Muhammad Akbar (Hrithik Roshan) . Rai is expertly disciplined and communicates so much through her eyes, making this one of her best cinematic appearances, according to Rajeev Masand. The movie earned a total of 1.12 billion ($14 million) and earned Rai a nomination for Best Actress at the Filmfare Awards presentation.

Ashutosh Gowariker is the director of the 2008 Indian epic historical drama movie Jodhaa Akbar. Hrithik Roshan and Aishwarya Rai appear in it. The movie, which is set in the 16th century, depicts Princess Jodhaa Bai, who becomes the Mughal Emperor Akbar's wife through a marriage of convenience, and their romance. The musical score was written by A. R. Rahman, and it was a success on the music scene. The movie opened in theatres around the world on February 15, 2008.

It was a commercial and critical triumph upon release, rising to become the third-highest grossing Hindi movie of 2008. The movie received two nominations for the 3rd Asian Film Awards, seven Star Screen Awards, five Filmfare Awards, two National Film Awards, two awards at the Golden Minbar International Film Festival, and the audience award for best foreign language film at the So Paulo International Film Festival.
Sarabjit (2016)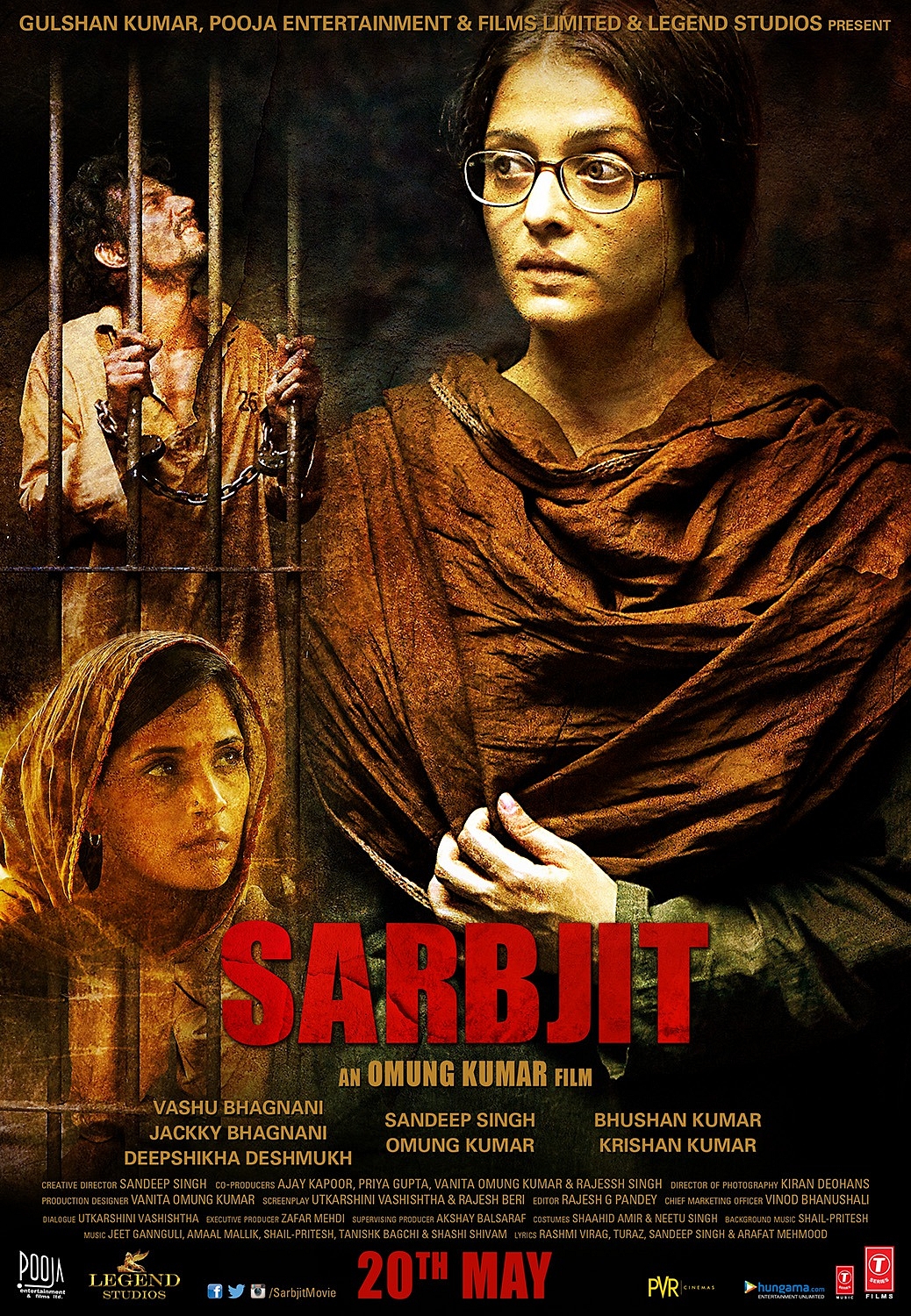 In the biographical drama Sarbjit, directed by Omung Kumar, Aishwarya Rai was featured in 2016. The story of Indian farmer Sarabjit Singh, who was found guilty of terrorism by a Pakistani court, and how his sister Dalbir Kaur campaigned tenaciously for his freedom are the subjects of the movie. Rai portrayed Sarabjit Singh's sister on stage (played by Randeep Hooda). Critics responded differently to the movie as it made its debut at the 69th Cannes Film Festival. Few reviewers claimed that Rai was miscast because she didn't sound like a Sikh woman and didn't look like one. Though several reviews noted how much she stood out in the movie's quieter sequences, others critiqued her Punjabi accent and her over-the-top performance in a few scenes.

Rajeev Masand summed it up like this She must scream, cry, and weep loudly to communicate her agony; the shrillness is not helpful to her. The actress is at her best in more subdued scenes, such as when Dalbir is unable to part with her stillborn child. Nevertheless, her performance led to her ninth Filmfare Award nomination for Best Actress. In comparison to its $150 million (US$1.9 million) production budget, the movie made over 440 million (US$5.5 million) globally.
Ae Dil Hai Mushkil (2016)
The musical love drama Ae Dil Hai Mushkil, directed by Karan Johar and starring Anushka Sharma, Ranbir Kapoor, and Fawad Khan, was Rai's final release of the year. In it, she plays Saba, a poet. Despite having little on-screen time, Rai's performance was well-received. She was deemed the film's main asset by Variety's Joe Leydon, who stated that she appears to have strayed in from a different film, where feelings are expressed in a more subtle and powerful way. You might wish you could follow her when she leaves Ae Dil Hai Mushkil. With earnings of almost 2 billion (US$25 million), the picture became one of her biggest box office hits.

In September 2015, Kapoor and Sharma began principal photography in London. The crew shot some of the material in Paris at the end of September. They started filming in numerous Austrian sites, including Vienna, in October. After the release of her movie Jazbaa, Aishwarya Rai Bachchan joined the crew in Vienna in mid-October. Khan, Sharma, and Kapoor were spotted filming in Mandawa, Rajasthan, in March 2016. Johar shared a picture of Kapoor and Sharma on the last schedule's Mumbai set in July 2016. The Plot of Ae Dil Hai Mushkil centers around Ayan, the musician, who never finds real love since Alizeh doesn't feel the same way. He meets a variety of people along the way who help him understand the strength of unrequited love one of which is Saba( Aishwarya Rai).

Following widespread protests over the terrorist attack in Jammu and Kashmir on September 18, 2016, and the decision by the Cinema Owners Exhibitors Association of India to ban the release of films with Pakistani actors in four states—Maharashtra, Gujarat, Karnataka, and Goa—the Indian political party Maharashtra Navnirman Sena (MNS) declared on October 8 that they would not permit the release of the movie. The MNS ordered theatre owners across the nation not to broadcast the movie and threatened them with vandalism due to the casting of Pakistani star Fawad Khan in it. Devendra Fadnavis, the chief minister of Maharashtra, addressed the situation by announcing that theatre security would be reinforced and that there would be enough police protection. He added, Anyone found taking the law into their own hands will be punished.On October 20, 2016, Mukesh Bhatt declared that his conversation with Union Home Minister Rajnath Singh had been significant and reaffirmed that the movie will be shown without any violence across the nation. He did, however, pledge that he wouldn't work with Pakistani actors again.
Aishwarya Rai Bachchan's Upcoming Movies
Ponniyin Selvan (2022)
Next up for Aishwarya Rai Bachchan is the Tamil historical drama Ponniyin Selvan, directed by Ratnam. Ponniyin Selvan: I, also known as Son of Ponni, is a future epic historical drama film in Tamil that was co-written by Mani Ratnam, Elango Kumaravel, and B. Jeyamohan.

It is the first of two film adaptations of Kalki Krishnamurthy's 1955 novel Ponniyin Selvan, which was produced by Ratnam and Allirajah Subaskaran under the banners of Madras Talkies and Lyca Productions.

Aishwarya Rai Bachchan, Jayam Ravi, Karthi, Trisha, Aishwarya Lekshmi, Sobhita Dhulipala, Prabhu, R. Sarathkumar, Vikram Prabhu, Jayaram, Prakash Raj, Rahman, and R. Parthiban are among the cast members of the movie. A. R. Rahman composed the music, and Ravi Varman was in charge of the filming.

Mani Ratnam's eagerly anticipated Ponniyin Selvan, which is set in Tamil, is one of the longest-delayed films in Indian cinema history. After several unsuccessful attempts in the 1990s and 2010s, Mani Ratnam finally found success with the release of the movie in 2019.

After the film's production is completed in 2021, it will be released in 2022. Since the book became popular, established actors and filmmakers in the film industry have been planning to adapt it.

However, for a variety of reasons, this has not happened. Originally planned to be a standalone movie, Ponniyin Selvan was eventually divided into two parts. On September 30, 2022, the first chapter, PS-I, will be theatrically released all across the world.
Aishwarya Rai's Bachchan's Career Timeline
Aishwarya Rai Bachchan's Controversies
Panama Paper Tax Leak Case
Actress Aishwarya Rai Bachchan has been called by the Enforcement Directorate (ED) for questioning in connection with the 2016 worldwide tax leaks case known as the "Panama Papers." Since the revelation of the global leaks in 2016, the ED has been looking into the case. Later, it sent the Bachchan family notices requesting an explanation of their international transfers made since 2004 in accordance with the Reserve Bank of India's (RBI) Liberalized Remittance Scheme (LRS). The federal investigation agency is also looking into several other suspected anomalies connected to the family, according to the officials. According to sources, Aishwarya would be asked a number of questions by ED officers. The Panama Papers case is the subject of an ongoing investigation. The case allegedly implicated more than 500 Indians, including politicians, actors, athletes, and businesspeople. They were all charged with tax evasion.
Hot Scenes with Ranbir Kapoor Controversy
In the film Ae Dil Hain Mushkil a few years back, Aishwarya Rai was paired up with Ranbir Kapoor. Because of her daring, private scenes with Ranbir Kapoor, the actress made headlines. According to reports, the Bachchan family had asked the film's producer Karan Johar to cut the scenes from the film because they were unsatisfied with them. There will be some helluva passionate love between Ranbir and Aishwarya in the movie, as the trailer and the songs perfectly tease. But this in turn got the business wondering how the Bachchans had permitted Aishwarya to be so brave on film. Yes! According to some rumors, Abhishek and Amitabh Bachchan are furious with Ash for acting in a way that was much beyond of her comfort zone. Many people even wondered if Ash and the Bachchans had a falling out. However, it was quickly made clear that neither the Bachchans nor Aishwarya had any disagreements over the audacious portions in Ae Dil Hai Mushkil. Abhishek and Amitabh actually lend their support to her performance since she can only play a character with such conviction. Ah, well, whatever.

Aishwarya Rai Bachchan's Social Work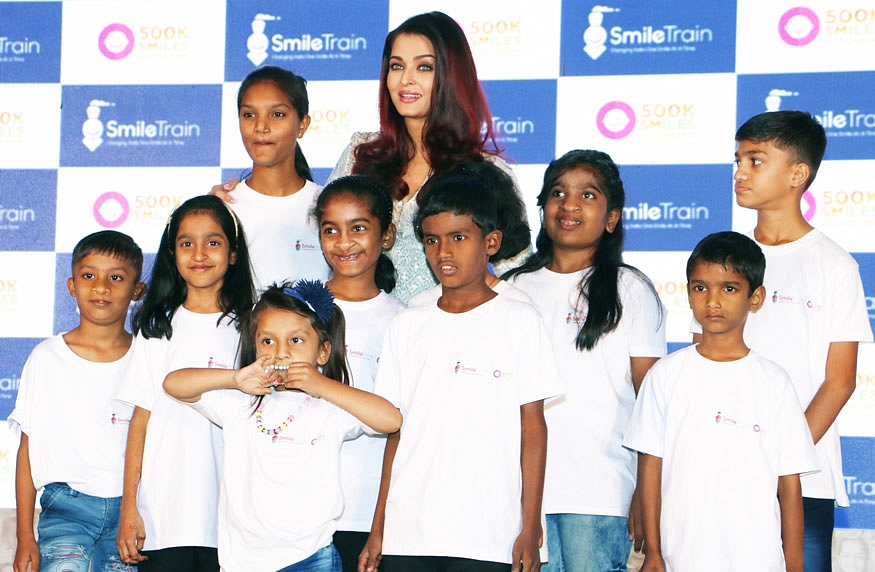 Aishwarya Rai Bachchan joined the Pulse Polio campaign in 2005, which was started by the Indian government in 1994 with the goal of eradicating polio in the country. Rai was chosen as the International Year of Microcredit spokesman that same year, spreading knowledge of the primary objectives and priorities of the UN's efforts to combat poverty. At the HELP! Telethon Concert in February 2005, which was held to raise money for the victims of the 2004 tsunami earthquake, Rai performed alongside other Bollywood celebrities.

In 2008, she and other Bachchan family members helped lay the groundwork for a special school for disadvantaged girls in the Uttar Pradesh village of Daulatpur. The Bachchan family is paying for the building, and the school will bear Aishwarya Rai's name. She made an appearance at the Commonwealth Games closing ceremony in Melbourne in 2006 among several other Bollywood actors. As a lead-up to India hosting the 2010 Commonwealth Games, the performance highlighted Indian culture.

UN Microcredit Spokesperson Rai is. She is a PETA India campaigner. She expressed her intention to donate her eyes to the Eye Bank Association of India and participated in a public education campaign about eye donation. To aid those in need in India, Rai established the Aishwarya Rai Foundation in November 2004. In 2009, Smile Train, an international organization that offers free Cleft lip and palate surgery to children in need, named Rai as its first Goodwill Ambassador. Her work with Smile Train will concentrate on 76 various underdeveloped nations worldwide, not only in India.

At an event honoring the International Day of Peace in New York in September 2012, Rai sat alongside UN Secretary-General Ban Ki-moon and famed Hollywood actor Michael Douglas. Later on, in the same week, she was chosen to serve as UNAIDS, the joint United Nations program on AIDS and HIV new's international Goodwill Ambassador. She will increase public awareness of the need to prevent HIV infection in children and broaden access to antiretroviral therapy.
Aishwarya Rai Bachchan's Net Worth
The actress, who is one of the top stars in the Hindi cinema business, has effectively established herself as a global icon and has a sizable global fan base is none other than Gorgeous Aishwarya Rai Bachchan. Other than acting in movies, the Padma Shri Awardee earns money via brand endorsements, business interests, and real estate, all of which add to her enormous net worth.

Aishwarya Rai Bachchan's extravagant lifestyle is made possible by her enormous net worth of $100 million (Rs 776 crore ). Rai Bachchan puts forth a lot of effort, but she also spoils herself with costly travel and other outrageously expensive items. Rai Bachchan, one of the highest-paid Indian actresses in Bollywood, receives compensation ranging from Rs 10-Rs 12 crores every film, depending on the length of her character, and has received various honors for her artistic and charitable endeavors. Aishwarya Rai Bachchan has served as the face of some of the most well-known businesses, both domestically and abroad.

The actress has been linked to Longines, a Swiss luxury watch brand, and L'Oréal for many years. According to reports, the actress costs Rs 6-7 crore for a day's engagement and earns roughly Rs 80 to 90 crore per year from brand endorsements. The celebrity has served as the spokesperson for numerous companies over the years, including LUX, Nakshatra Diamond Jewellery, Coca-Cola, Lodha Group, Pepsi, Titan Watches, Lakmé Cosmetics, Casio pager, Philips, Palmolive, Cadbury, Fuji Films, Kalyan Jewellers, De Beers Diamonds, Elegance, and TTK Prestige group.

Along with their parents Amitabh and Jaya Bachchan, and daughter Aaradhya Bachchan, Aishwarya Rai Bachchan and Abhishek Bachchan live in the Jalsa home, which belongs to the Bachchan family. According to a story in the Mid-Day, Jalsa, one of the city's most well-known monuments, is situated in Mumbai's Juhu neighborhood and is worth Rs 112 Crore.

The couple also owns a lavish property at Sanctuary Falls in Dubai's opulent Jumeirah Golf Estates, in addition to this. Aishwarya Rai Bachchan has a sizable real estate portfolio and owns a second luxurious property in Mumbai's Bandra-Kurla Complex (BKC) that is valued at Rs 21 crore. The apartment, which is 5,500 square feet in size, cost Rs 38,000 per square foot to buy.In some ways, Aishwarya Rai Bachchan redefines luxury. According to CarDekho, the global actress has a fleet of expensive vehicles stored in her garage, including the Lexus LX 570, Mercedes-Benz S500, Audi A8L, Rolls-Royce Ghost, and Mercedes-Benz S350d Coupe, among others.

Aishwarya Rai Bachchan has consistently shown that she is a savvy businessperson. The actress is an angel investor in the startup environmental intelligence business Ambee. She contributed Rs 1 crore to this startup situated in Bengaluru. Her strong investment portfolio also contains a company called Possible which focuses on nutrition-based healthcare. Additionally, a few years ago, the actress also contributed funding to a wind energy plant in Maharashtra. According to Economic Times, Rai Bachchan contributed Rs 5 crore to the healthcare startup Possible as part of a bigger fundraising round.
Aishwarya Rai Bachchan's Awards and Achievements
2000- Won Bollywood Movie Awards- Best Actress in a Sensational Role-Taal
2000- Won Filmfare Awards- Best Actress-Hum Dil De Chuke Sanam
2003-Won Bollywood Movie Awards- Best Actress -Devdas
2003- Won Anandalok Puraskar Awards- Best Actress- Chokher Bali
2003- Won Zee Cine Awards- True Indian Beauty Award
2009- Won International Indian Film Academy Awards- Star of the Decade – Female and Outstanding Achievement In International Cinema-Hum Dil De Chuke Sanam & Devdas
2009-Won Screen Awards- Best Actress (Popular Choice)- Jodhaa Akbar
2013- Won Producers Guild Film Awards- Hindustan Times Outstanding Contribution to Society (along with Abhishek Bachchan)
2015- Won Stardust Awards-Power–Packed Performance of the Year- Jazbaa
2017- Won BIG Star Entertainment Awards-Most Entertaining Actor in a Drama Film – Female- Sarabjit
2017- Won Indian Film Festival of Melbourne-Westpac IFFM Excellence in Global Cinema
Other Awards and Honors
1994 – Miss India World 1994
1994 – Miss World
1994 – Miss Photogenic
1994 – Miss Perfect Ten
1994 – Miss Catwalk
1994 – Miss Popular
1994 – Miss Miraculous2000 – Most Beautiful Miss World of All Time – Received the highest score of 9.911
2000 – Smita Patil Memorial Award for Best Actress.
2002 – The Times of India named Aishwarya Rai No.1 on the list of the 100 Most Beautiful Indian Women in the Past Century.
2002 – Rajiv Gandhi Award for Excellence in the Field of Entertainment.
2003 – V. Shantaram Awards – Best Actress for Devdas
2004 – GR8! Women Award for Contribution to Cinema(Special Laurel).
2007 – Femina Most Powerful Indian Woman
2010 – GQ Men of The Year Awards – Excellence Award.
2011 – Honoured by Karnataka Chief Minister B. S. Yeddyurappa at World Kannada Meet (Vishwa Kannada Sammelana) for her contributions to the arts.
2012 – Ranked #2 among top 5 Indian Women Who Became Role Models Of Empowerment alongside Mother Teresa, Kalpana Chawla, Indra Nooyi, and Indira Gandhi.
2013 – Filmfare Special Centenary Award for Best Actress
2013 – Giant Award – Outstanding Contribution to Indian Cinema
2014 – Won Filmfare Glamour & Style Award-Global Icon of the Year (Female)
2014 –Won Filmfare Glamour & Style Award- Most Glamorous Real-Life Couple (Aishwarya Rai Bachchan & Abhishek Bachchan)
2015 –Won Filmfare Glamour & Style Award- Global Icon of the Year (Female)
2015 –Won Filmfare Glamour & Style Award- Most Glamorous Real-Life Couple (Aishwarya Rai Bachchan & Abhishek Bachchan)
2016 – Won Filmfare Glamour & Style Award-Most Glamorous Star (Female)
2016 – Won Filmfare Glamour & Style Award-Trendsetter Of The Year
2017 – -Won Vogue Beauty Awards-Vogue Women Of The Year Awards – Vogue Influencer of the Decade
2018 – Won HT Most Stylish Awards-Timeless Style Diva
2018 – Femina Beauty Awards – Powerhouse Entertainer for Two Decades
2019 – 2019 Cannes Film Festival Best Dressed Readers' Choice
2019 – Ranked sixth India Most Trusted Personality List 2019 by TRA Actor (Female) category
2020 – Ranked thirteenth in the overall list Actor category of India Most Trusted Personality List TRA.
Aishwarya Rai Bachchan's Interesting Facts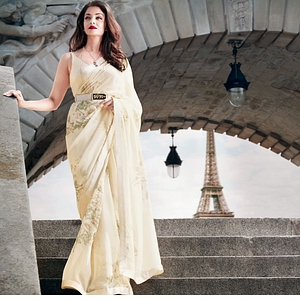 Before becoming famous in the 1990s, Rai Bachchan appeared in her first advertisement for Camlin pencils while she was in the ninth grade. However, she gained notoriety because of a well-known Pepsi commercial from 1993 that also starred Aamir Khan.
Initially interested in studying medicine, Aishwarya Rai Bachchan's favorite subject was zoology. Later, she abandoned the plan and opted to study architecture at Mumbai's Rachana Sansad Academy of Architecture.
Aishwarya Rai Bachchan was the first actor from India to serve on the jury for the Cannes Film Festival.
Gullu is Aishwarya Rai's pet name.
Aishwarya Rai Bachchan was the second Indian actor to get a wax statue of herself at Madame Tussaud's, following her father-in-law Amitabh Bachchan.
Aishwarya adored Aromatherapy. In a past interview, Aishwarya Rai Bachchan admitted that she thought it was one of the best ways to unwind after a long day.
In 2005, a unique kind of tulips in the renowned Keukenhof garden in the Netherlands was named in her honor. The tulips, according to Hans Van Driem, managing director of the Netherlands Board of Tourism, are a celebration of Rai Bachchan's beauty.
She has performed in films in multiple languages, including Hindi, Tamil, Telugu, English, and Bengali.
Few people are aware that the actress keeps every news piece written about her.
The actress has training in classical dance and obtained that training for more than 5 years while she was a teenager.
Social Media
Frequently Asked Questions