A. R. Rahman Net Worth, Songs, Biography, Family, Agw, Real Name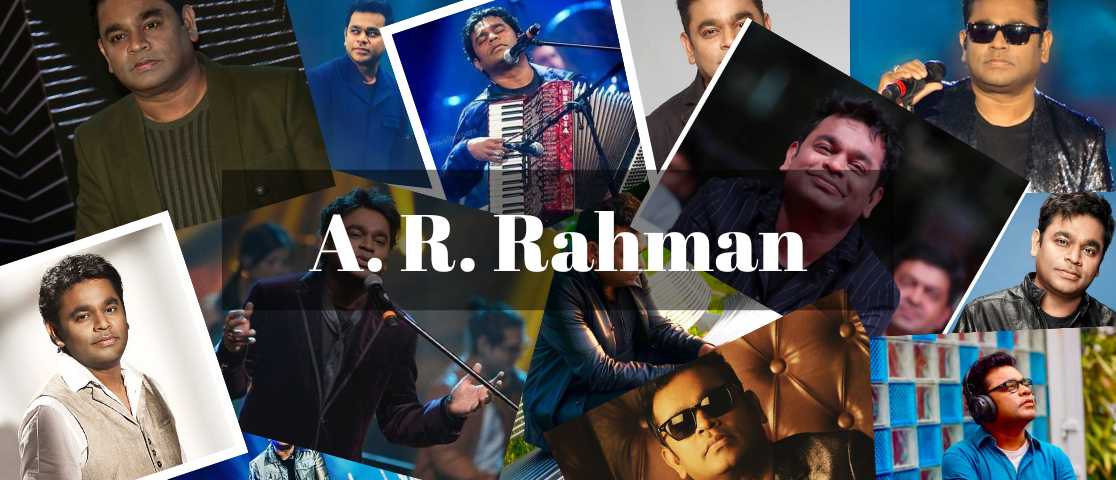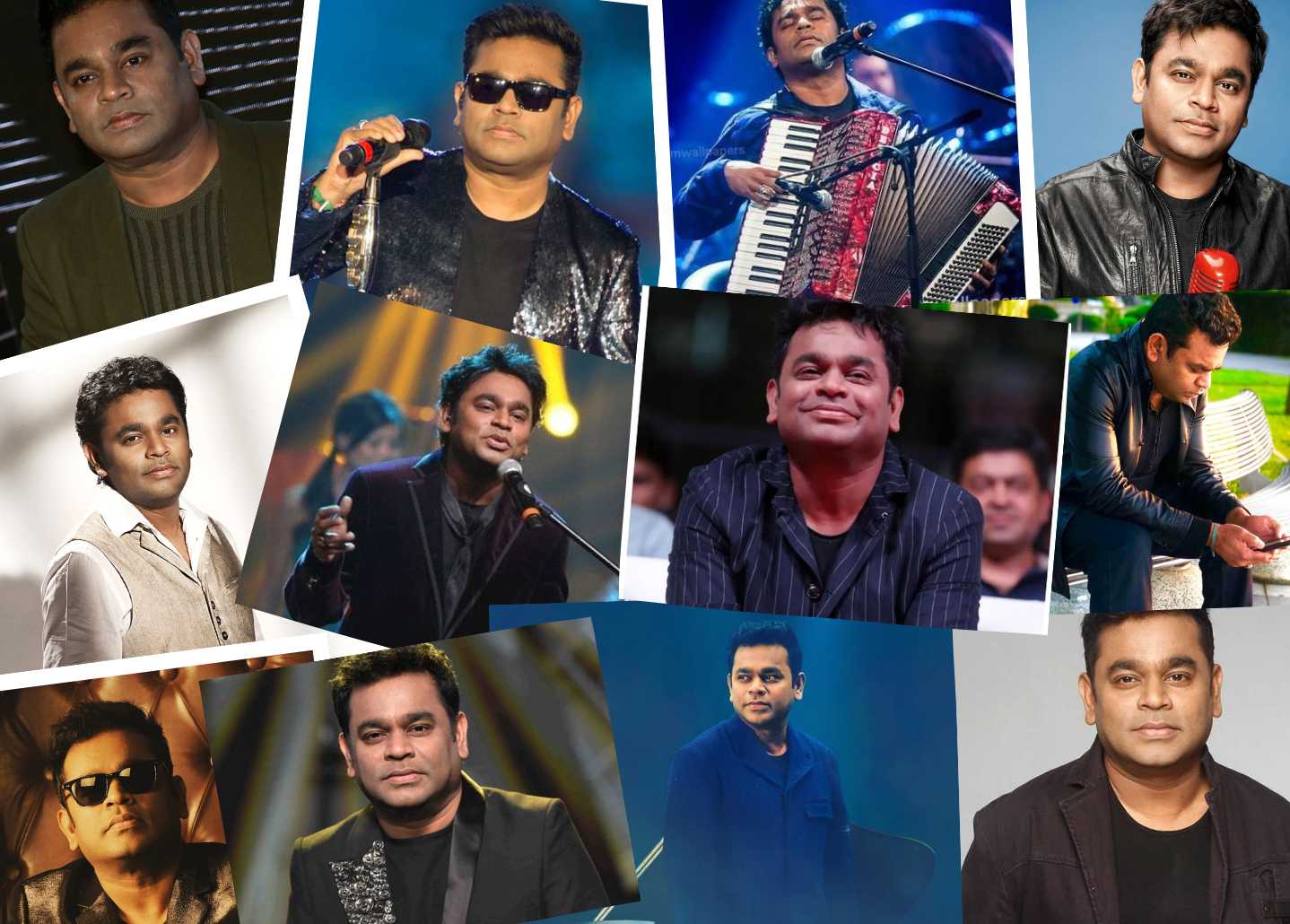 Biography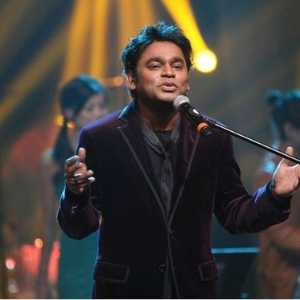 Allah Rakha Rahman is A. R. Rahman's Original Name/ Full Name, is an Indian film composer, record producer, vocalist, and songwriter who mostly works in Indian cinema (especially Tamil and Hindi films) and sporadically in international cinema. A. R. Rahman's old name was A. S. Dileep Kumar, but he later changed his name. A. R. Rahman's zodiac sign is Capricorn. He received the Padma Bhushan in 2010, which ranks as the third-highest civilian honor in India. Six National Film Awards, two Academy Awards, two Grammy Awards, a BAFTA Award, a Golden Globe Award, fifteen Filmfare Awards, and seventeen Filmfare Awards South are just a few of the honors bestowed upon Rahman.

Rahman has developed into a philanthropist and humanitarian as well, contributing to and raising money for numerous organizations and causes. He received a commendation from Stanford University in 2006 for his contributions to world music. He was given the Rotary Club of Madras' Lifetime Achievement Award in 2008. He appeared on Time magazine's list of the 100 most important persons in the world in 2009. An honorary doctorate from Aligarh Muslim University was also awarded to him. He made his directorial and writing debut in 2017 with the movie Le Musk. In 1989, when he was 23 years old, he converted to Islam together with other members of his family, taking the name Allah Rakha Rahman (A. R. Rahman).

Rahman contributes to several philanthropic initiatives. He was chosen to serve as the worldwide ambassador for the WHO initiative Stop TB Partnership in 2004. Rahman collaborated with Yusuf Islam on the song "Indian Ocean," which also features Magne Furuholmen, the keyboardist for a-ha, and Neil Primrose, the drummer for Travis. Rahman also sponsored Save the Children India. The song's earnings go toward aiding Banda Aceh orphans who were impacted by the Indian Ocean Tsunami.
Age
A. R. Rahman's birthday is on the 06th of January. A. R. Rahman was born in the year 1967. A. R. Rahman's age is 55 years as of 2023.
Childhood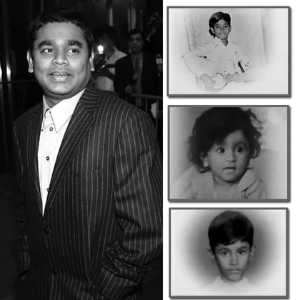 Earlier, A. R. Rahman's name was A. S. Dileep Kumar, also known as Allah Rakha Rahman. A. R. Rahman's birthday is on January 6, 1967. A. R. Rahman's birthplace is Madras, Tamil Nadu. A. R. Rahman's father, R. K. Shekhar, was a conductor and film-score composer for Tamil and Malayalam films and was from the Mudaliar family. At the age of four, Rahman started piano lessons. He played the keyboard while helping his father in the studio. When Rahman's father passed away when he was nine years old, his family's livelihood came from renting out his father's musical instruments. Rahman, who was a student at Padma Seshadri Bala Bhavan. A. R. Rahman was raised by his mother Kareema (born Kashturi). A. R. Rahman had to labor to feed his family. It caused him to regularly miss courses and do poorly on examinations.

Rahman and his mother were called into the principal's office, and she advised them that Rahman should put academics before anything else, regardless of his family's situation. In contrast, Rahman claimed in a 2012 interview that his mother had been called and instructed to take him to the Kodambakkam streets to beg instead of sending him to school. When Rahman's younger sister fell ill in 1984, he has first exposed to Qadiri tariqa.

Rahman created the Chennai-based rock band Nemesis Avenue and served as keyboardist and arranger for groups. He was skilled in playing the keyboard, piano, synthesizer, harmonium, and guitar, but he was most drawn to the synthesizer because it was the perfect fusion of music and technology.
Education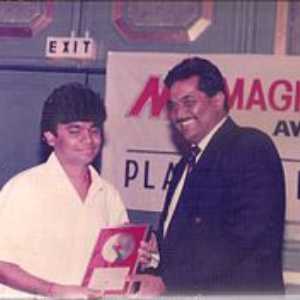 Rahman spent a year at a different school named MCN before enrolling in the Madras Christian College Higher Secondary School. There, he was accepted based on his musical talent and eventually started a band with some of his high school friends later left school, though, to pursue a career as a full-time musician after talking with his mother.


When Rahman was 11 years old, he started playing in the orchestra of Malayalam composer and close family friend M. K. Arjunan. Rahman had his early musical lessons from Master Dhanraj. Soon after, he started working with other composers, including M. S. Viswanathan, Vijaya Bhaskar, Ilaiyaraaja, Ramesh Naidu, Vijay Anand, Hamsalekha, and Raj-Koti. He also accompanied Zakir Hussain, Kunnakudi Vaidyanathan, and L. Shankar on their world tours, and received a scholarship from Trinity College London to study. Rahman completed his studies in Madras and received a diploma in Western classical music. Rahman's mother was an adherent of Hinduism. In 1989, when he was 23 years old, he converted to Islam together with other members of his family, taking the name Allah Rakha Rahman (A. R. Rahman).
Family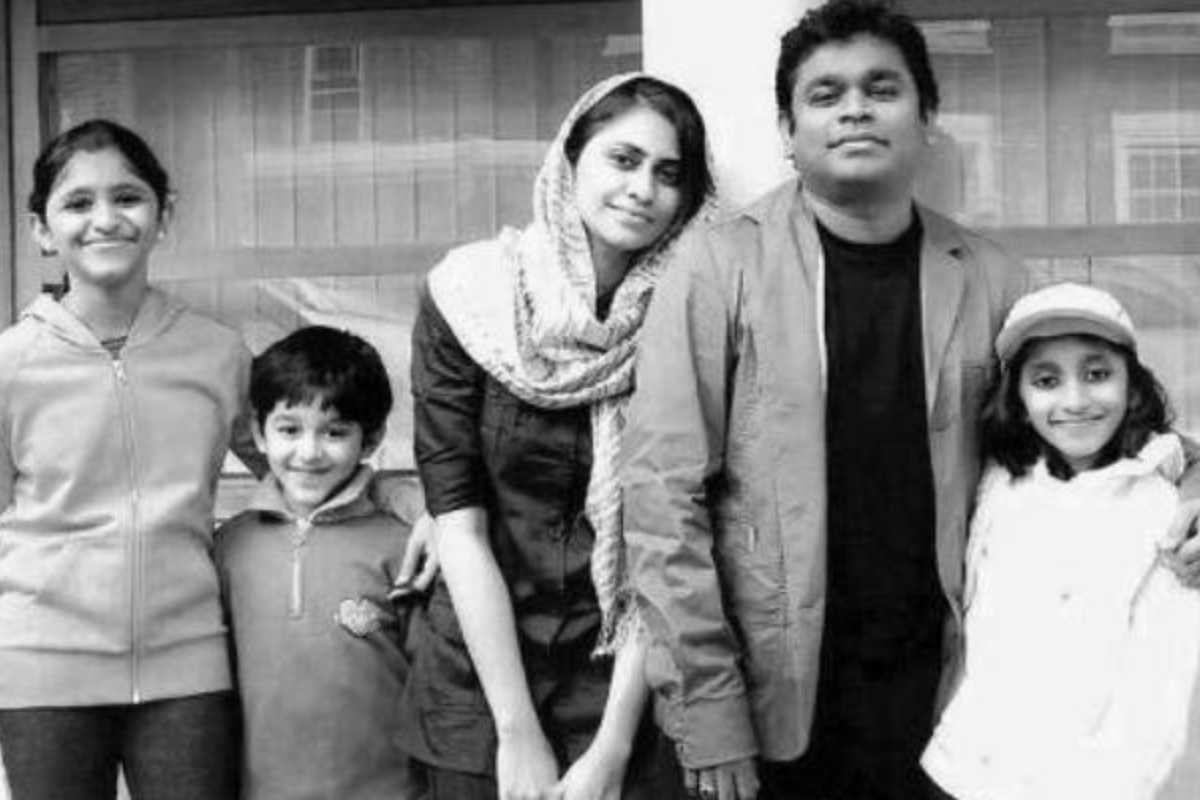 A. R. Rahman is married to Saira Banu, the sister-in-law of Tamil actor Rashin Rahman; they have three children: Khatija, Rahima, and Ameen. Rahman's older sister, A. R. Reihana, is the mother of composer G. V. Prakash Kumar. Fathima Rahman, his younger sister, is in charge of his Chennai music school. Ishrath, the youngest, has a music studio.


Rahman, born a Hindu, converted to Islam in his 20s. His mother, a practicing Hindu, was influenced by Sufism, which eventually affected his family after his father died too soon. Rahman received criticism for his liberal image in February 2020 after Bangladeshi novelist Taslima Nasreen questioned if his daughter was appropriate to wear a burka.

Career
A. R. Rahman first composed the music for several documentaries and jingles for commercials and Indian television networks. Rahman, who was still known as Dileep at the time, wrote the jingles for a range of watches that Allwyn released in 1987. Additionally, he coordinated the jingles for some advertising that went on to become quite well-known, such as the well-known Titan Watches jingle.
Soundtracks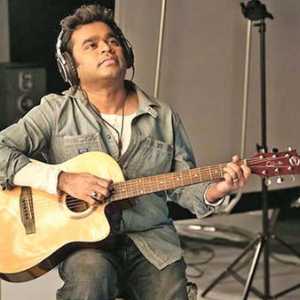 When Rahman opened Panchathan Record Inn, a recording and mixing studio in his backyard, in 1992, he began his cinematic career. It would grow to be the most sophisticated recording studio in India and maybe one of the most high-tech studios in all of Asia. The Malayalam film Yoddha, directed by Sangeeth Sivan and starring Mohanlal, was the second film that cinematographer Santosh Sivan worked on. It was released in September 1992.
1992-2005
Mani Ratnam, a Tamil film director, approached him in 1992 to write the score and soundtrack for his movie Roja. A. R. Rahman won the National Film Awards (Silver Lotus) prize for best music director the next year for his work in Roja. The inventive theme Chinna Chinna Aasai served as the centerpiece of the movie' highly acclaimed and financially successful score in both its original and dub versions. Rahman then produced popular soundtracks and songs for Tamil-language movies for the Chennai film industry, including urban Kadhalan, the politically charged Bombay directed by Ratnam, Thiruda Thiruda, and S. Shankar, and the politically charged Thiruda Thiruda. In addition to providing popular Tamil rural folk-inspired cinema songs for the filmmaker Bharathiraaja's Kizhakku Cheemayile and Karuththamma, Rahman also provided the music for K. Balachander's Duet, which included some enduring Saxophone themes.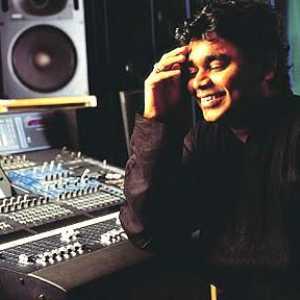 A. R. Rahman's soundtracks are renowned in the Tamil Nadu cinema industry and beyond for his ability in fusing jazz, reggae, rock, and Western classical music with Carnatic and Tamil traditional and folk music. The music from Bombay's soundtrack was eventually included in his soundtrack for Deepa Mehta's Fire, as well as several compilations and other media, and it sold 15 million copies worldwide. Both the 2002 Palestinian film Divine Intervention and the 2005 Nicolas Cage film Lord of War included it.

Rahman made his Bollywood debut with the Ram Gopal Varma-directed film Rangeela. It was followed by the melodic Taal and the successful Dil Se. Chaiyya Chaiyya from the earlier movie and Zikr from his music CD for Netaji Subhas Chandra Bose: The Forgotten were both inspired by Sufi mysticism. This timeless song has been playing nonstop since the 1990s. Not only that, but the song has remarkably withstood the test of time. Shah Rukh Khan and Malaika gave one of the most memorable performances of their respective careers in this song, which was shot on a moving train. the Gulzar lyrics. And when A.R. Rahman's composition is included, you can be sure the outcome will be a work of art that will last forever.

For Rajiv Menon's Kandukondain Kandukondain, Alaipayuthey, Ashutosh Gowariker's Swades, and Rang De Basanti in the 2000s, Rahman wrote the music and hit songs. With the help of the filmmaker's Mani Ratnam and S. Shankar, Rahman has collaborated with Indian poets and lyricists like Javed Akhtar, Gulzar, Vairamuthu, and Vaali to create commercially successful soundtracks (Gentleman, Kadhalan, Indian, Jeans, Mudhalvan, Nayak, Boys, Sivaji, Enthiran, I and 2.0).In order to create the most advanced studio in Asia, Rahman extended his Panchathan Record Inn studio in 2005 by opening AM Studios in Kodambakkam, Chennai.
2005- 2015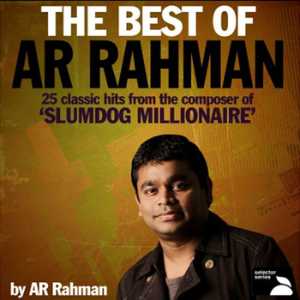 Couples Retreat, a 2009 comedy, which was his first Hollywood production, earned the BMI London Award for Best Score. A. R. Rahman's score for the 2008 film Slumdog Millionaire, which featured the international hits Jai Ho and O... Saya, received a Golden Globe and two Academy Awards (a first for an Asian composer). Indian youth were drawn to his music for the Bollywood film Jaane Tu... Ya Jaane Na in 2008. That same year, his score and songs for Jodhaa Akbar received praise from critics, were nominated for the Best Composer Asian Film Award, and won IIFA Awards for Best Music Direction and Score.

A. R. Rahman teamed with filmmaker Yash Chopra on Jab Tak Hai Jaan in 2012, and he also composed the music for the American drama People Like Us and the Bollywood film Ekk Deewana Tha. All received favorable reviews Both Raanjhanaa and Maryan released in 2013 by Rahman were highly praised by the audience. The former was nominated for several awards, and the latter won the 2013 iTunes India Tamil Album of the Year.

Rahman claims to have worked on 12 films in many languages in 2014, making it one of his busiest years. While Imtiaz Ali's road movie Highway was his first release of the year and received favorable reviews, his next release was the performance captured animated feature Kochadaiiyaan, starring Rajinikanth and directed by Soundarya Rajinikanth. At the upcoming Academy Awards, the soundtrack for the movie was long-listed. He then composed the scores for the two Hollywood movies released back-to-back, Million Dollar Arm and The Hundred-Foot Journey, both of which were nominated for an Oscar in the area of the original score.

A. R. Rahman's Background Scores
A. R. Rahman frequently uses modest orchestration and ambient sounds in his background compositions. In order to compose his scores, he frequently uses both modern instruments like the Shehnai, Sitar, Mrudangam, Veenai & Tabla as well as classical Indian instruments like the Harpejji, Cello, Flute, Strings, Keyboard, Finger Board, and Santoor.

Some of the movies for which he received praise for his background music include Roja, Bombay, Iruvar, Minsara Kanavu, Dil Se.., Taal, Lagaan, The Legend of Bhagat Singh, Swades, Rang De Basanti, Bose: The Forgotten Hero, Guru, Jodhaa Akbar, Raavanan, Vinnaithaandi Varuvaayaa, Rockstar, Enthiran, Kadal, Koch His music has most recently been nominated for awards for Kochadaiiyaan, Million Dollar Arm, and The Hundred-Foot Journey. The music legend recounted how he had included the song in Raavan after it was turned down for Ranbir Kapoor's Rockstar during the shoot, which also happened to be Mohammad Irfan's special act on AR Rahman's Behene De and Irfan's first break in Bollywood. Rahman revealed the little-known fact, saying, We recorded Behne De's scratch version a long time ago, but it wasn't for Raavan. The scratch was actually recorded by Javed (Ali), and it was intended to be utilized in the motion picture Rockstar.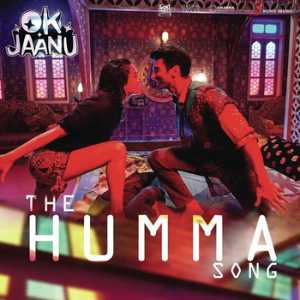 In addition to A. R. Rahman, Qutub-E-Kripa, a group of young musicians from the KM Music Conservatory, contributed to the background music for movies including 24, O Kadhal Kanmani, Tamasha, OK Jaanu, Kaatru Veliyidai, Mom, Chekka Chivantha Vaanam, Sarkar, and 2.0. Additionally, they contributed music to the Netflix series Daughters of Destiny. A. R. Rahman wrote the soundtrack and the film's score, and Gulzar wrote the song lyrics. With the exception of three songs, Rahman reused the majority of his works from O Kadhal Kanmani's Tamil soundtrack. He wrote two brand-new songs for the movie that are the Hindi versions of the Tamil songs Aye Sinamika and Malargal Kaetten. A cover of the Rahman vintage Humma Humma from Ratnam's 1995 Tamil film Bombay serves as Parandhu Sella Vaa's Hindi counterpart. The cover, dubbed The Humma Song, was created by Badshah and Tanishk Bagchi. Sony Music India issued the album's complete soundtrack on January 4, 2017.
A.R. Rahman's Other Projects
A. R. Rahman has also worked on non-film-related projects. One of India's best-selling non-film albums is Vande Mataram, an album of original compositions released in 1997 on the 50th anniversary of India's independence. He then released an album for the Jana Gana Mana video, which was directed by Bharat Bala and featured performances by eminent performers of Indian classical music. Rahman collaborated with Shobana and Prabhu Deva, a Tamil cinema dance company, and Michael Jackson in 1999 to perform at the Michael Jackson and Friends concert in Munich, Germany. He wrote the score for his debut theatrical show, Bombay Dreams, which Andrew Lloyd Webber commissioned, in 2002.

Germany and India 2011-2012: Infinite Opportunities saw the announcement that the Deutsches Filmorchester Babelsberg would join KM Music Conservatory players for a 100-member performance tour of five Indian cities, singing Rahman's tunes. Babelsberg Studio, the world's oldest film studio, and Indian cinema both celebrated milestone anniversaries in 2014. The Flying Lotus, a 19-minute orchestral work by Rahman, was released in 2017 and features the demonetization. An open interpretation of this important anti-black money stance, which also incorporates Narendra Modi's address, may be found in this musical composition. Rahman hosted the five-episode Harmony series on August 15, 2018, on Amazon Prime Video. Rahman has participated in The Voice as a judge. On StarPlus, the program debuted on February 3rd of this year.
A. R. Rahman, who also co-wrote and produced the musical romance movie 99 Songs and made all of the songs and the original score, makes his acting debut in both of these roles. Rahman was the first Indian musician to produce a soundtrack album for a movie in Dolby Atmos, and 99 Songs is the first Indian soundtrack album to do so.

Newcomers Ehan Bhat and Edilsy Vargas play the lead roles in the movie, and Aditya Seal, Lisa Ray, and Manisha Koirala play supporting roles. The movie tells the seductive tale of a struggling singer who decides she wants to become a successful music composer. A. R. Rahman wrote the soundtrack and background music for the movie. Sony published the soundtrack in its entirety.

The Free Hugs Campaign served as the inspiration for Jiya Se Jiya, a song written by renowned percussionist Sivamani and Rahman in 2008 that they promoted with a video shot in several Indian cities. He announced the one heart foundation in 2017, which would aid those in the music business. Rahman unveiled Ta Futures, a cooperative cultural initiative that would curate and honor Tamil Nadu's musical heritage.

In 2019, Rahman gave a Sufi Benefit Concert at Pratham's annual New York gala. Pratham is one of the largest non-governmental organizations in India and focuses on giving poor children in India access to high-quality education. Rahman and his group performed the entire supper concert for free.
A. R. Rahman's Upcoming Projects
Nayla Al Khaja is a marvelous woman. She was recently chosen by the cosmetics firm Estée Lauder for their campaign 'Reach for the Stars,' which showcased extraordinary Arab women. She is well known for being the first female filmmaker in the United Arab Emirates. She is now working on her upcoming feature film Baab with two-time Academy Award-winning music director A. R. Rahman (Slumdog Millionaire, 127 Hours).

The intriguing mystery will also be produced by Elly Senger-Weiss and Sultan Al Darmaki, with Muna Easa Al Gurg serving as executive producer. Al Khaja will be at the forthcoming Cannes Film Festival to talk more about the movie, which will start filming in Ras Al Khaimah, United Arab Emirates, in March 2023.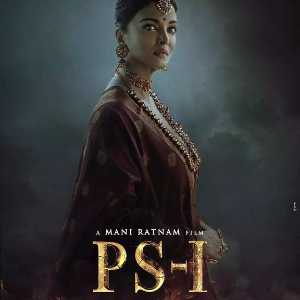 One of the longest-delayed movies in Indian film history is Mani Ratnam's highly anticipated Ponniyin Selvan, set in Tamil. Mani Ratnam only succeeded with the film's release in 2019 after a few failed attempts in the 1990s and 2010s. The movie will be released in 2022 after the shooting is finished in 2021.

Mani Ratnam's Madras Talkies and LYCA have teamed up to make this expensive movie. This historical comedy, written by Kalki Krishnamurthy, stars Aishwarya Rai Bachchan, Chiyaan Vikram, Jayam Ravi, Trisha Krishnan, and Karthik Sivakumar. The famed Malayalam music director MK Arjunan was where the legendary musician A. R. Rahman began his career. A. R. Rahman's amazing contribution will be remembered in September 2022.
Career Timeline
Controversies
Amit Shah Hindi Remark Controversy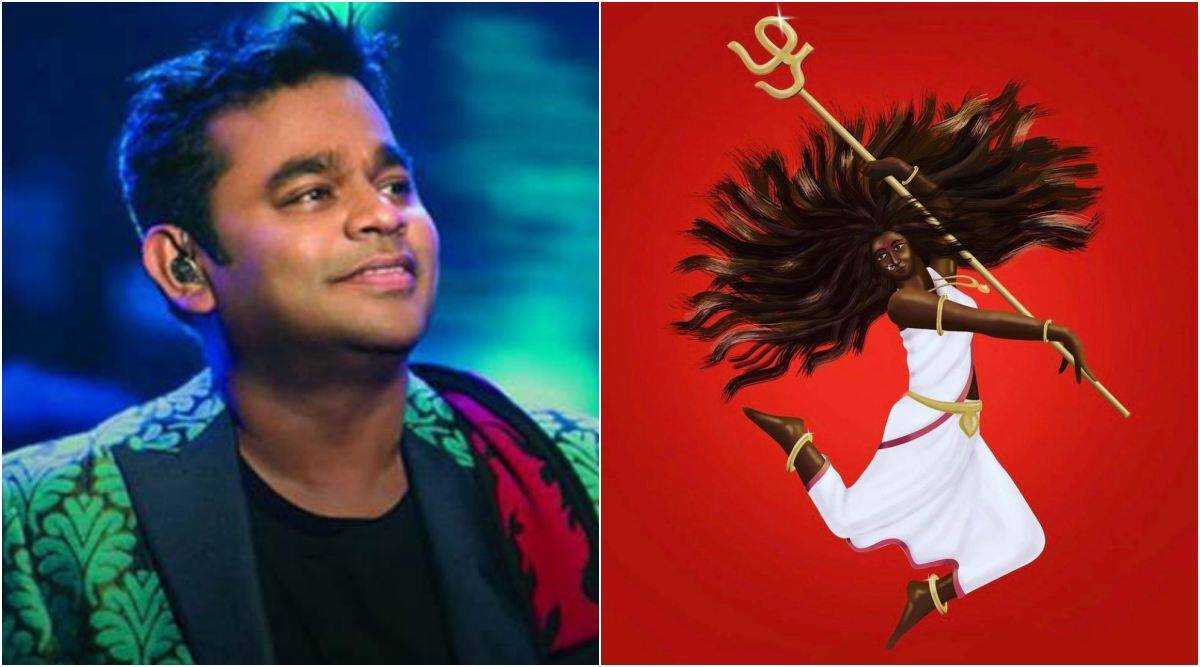 Oscar-winning musician A. R. Rahman wrote about Beloved Tamil on social media on Friday after vehement responses from Tamil political parties to Union Home Minister Amit Shah's assertion that individuals from other states should speak with each other in Hindi and not English.

As part of the Tamil Thai Vaazhthu, also known as the Tamil national anthem, which was written by Manonmaniam Sundaram Pillai and composed by M S Viswanathan, Rahman presented a picture of Thamizhanangu of Goddess Tamil. He quoted Bharathidasan, a 20th-century contemporary Tamil poet, who wrote: Beloved Tamil is the source of our existence in his book of Tamil poetry, Thamiliyakkam.

M K Stalin, the chief minister of Tamil Nadu, stated that the BJP government was continually attempting to destroy India's heterogeneous identity. From the 1960s on, the state's adamant opposition to the imposition of Hindi also solidified into a policy; Tamil and English are now considered the primary languages in state schools, while Hindi instruction is optional.
99 Songs Event Controversy
A R Rahman, a master of music, is currently anticipating the release of 99 Songs, for which he is also serving as producer and writer. A.R. Rahman made fun of the anchor during the Tamil audio launch of the movie when she introduced the lead actor, Ehan Bhat, on stage in Hindi. Rahman was seen in the viral video making fun of the use of Hindi before leaving the stage.
In a conversation with Bollywood Hungama, AR Rahman addressed the footage and described what actually transpired. That's what occurred. Three languages will be used during the launch. We are traveling to Tamil Nadu and have already introduced Hindi. As a result, there are rules of conduct on the stage. Tamil audiences, to whom we are speaking, have already remarked that Ehan is quite fair. I instructed the anchor to talk in Tamil and adhere to the rules. I believe she spoke in Hindi because she wanted to be kind to Ehan and realized that he understood it better. I subsequently had to leave the stage after asking in Hindi. Other performers then had to take the stage. People then put this, one, two, and that, and I became upset. That was a joke. It wasn't intended to be taken seriously. Rahman stated, I believe it saved us a tonne of money by going viral and spreading Ehan's and my face, Rahman said.
Net Worth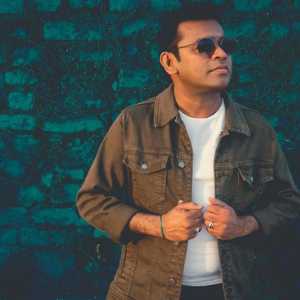 Singing and music are the most powerful forms of magic. Rahman's voice is currently regarded as the most melodic, moving, and soulful in the nation when it comes to singing. It is none other than the singing and music phenomenon of AR Rahman, also referred to by his admirers as ARR and Mozart of Madras, who has the power to transform a room with his music. Because of his moving voice and music, he has a sizable fan base. He is currently one of the top singers both domestically and abroad.

Rahman Sir's net worth is approximately 80 million dollars, or roughly 595 billion rupees in Indian currency (i.e. Five Hundred and Ninty Five Crore INR). He demands a stunning 9 Crore in movie fees. He is regarded as the most bankable singer in the Bollywood industry, and in the years to come, his net worth is projected to increase significantly.

Despite his wealth, Rahman Sir, one of the biggest taxpayers in the nation, doesn't avoid his obligations. He charges an enormous 1-2 crore for an event that lasts an hour. He also gives numerous charity live concerts.


Awards and Achievements
Awards for Films
2009- Academy Awards for Sulmdog Millionaire- Best Original Score
2009- BAFTA Awards for Sulmdog Millionaire- Best Original Score
2009- Golden Globe Awards for Sulmdog Millionaire- Best Original Score
2009- Grammy Awards for Sulmdog Millionaire- Best Compilation Soundtrack Album for a Motion Picture, Television or Other Visual Media and Best Song Written for a Motion Picture, Television or Other Visual Media
2009- World Soundtrack Awards for Sulmdog Millionaire- Best Original Score
2011- World Soundtrack Awards for 127 Hours- The Public Choice Award
2017- World Soundtrack Awards for Viceroy's House- The Public Choice Award
1992- National Film Award for Roja(Tamil)- Best Music Direction
1996- National Film Award for Minsara Kanavu(Tamil)-Best Music Direction
2001-National Film Award for Lagaan(Hindi)- Best Music Direction
2002-National Film Award for Kannathil Muthamittal(Tamil)- Best Music Direction
2017-National Film Award for Kaatru Veliyidai (Tamil)- Best Music Direction
2017-National Film Award for Mom(Hindi) -Best Background Score
1996- Filmfare Awards for Rangeela- Best Music Director
1999-Filmfare Awards for Dil Se..- Best Music Director
2000- Filmfare Awards for Taal- Best Music Director
2002- Filmfare Awards for Lagaan- Best Music Director
2003- Filmfare Awards for Saathiya- Best Music Director
2007- Filmfare Awards for Rang De Basanti- Best Music Director
2008- Filmfare Awards for Guru- Best Music Director
2009- Filmfare Awards for Jaane Tu... Ya Jaane Na- Best Music Director
2010- Filmfare Awards for Delhi 6- Best Music Director
2012- Filmfare Awards for Rockstar- Best Music Director
2022- Background Score for Atrangi Re
Honors
1994 – Sanskriti Award for Contributions to music awarded by the Sanskriti Foundation
1995- Kalaimamani by Tamil Nadu Government for musical contributions
1995 – Bommai Nagi Reddy Award
1995 – Mauritius National Award for Contributions to music awarded by Mauritius
1995 – Malaysian Award for Contributions to music awarded by Malaysia
1995 – Rajiv Gandhi Award
1996 – 'Gana Kaladhar'
2000- Padma Shri by Government of India for Fourth-highest civilian
2001- Awadh Samman by Uttar Pradesh Government Awarded for outstanding and distinguished musical contribution
2001 – Al-Ameen Education Society Community Award
2002 – Amir Khusro Sangeet Nawaz Award
2004- National Lata Mangeshkar Award by Government of Madhya Pradesh for Contributions to Music
2005 – Mahavir-Mahatma Award
2006 – Honorary Award from Stanford University
2006 – Sanatan Sangeet Puraskar for Contributions to music awarded by the Sanatan Sangeet Sanskriti
2006 – Swaralaya Yesudas Award for Swaralaya-Kairali-Yesudas Award for outstanding performance in the music field
2007 – Limca Book of Records Indian of the Year for Contribution to Popular Music
2008 – CNN-IBN Global Indian of the Year
2008 – NDTV Indian of the Year
2008 – Rotary Club of Madras, Lifetime Achievement Award
2009 – CNN-IBN Entertainer of the Year
2009 – CNN-IBN Indian of the Year
2009 – NDTV Global Indian Entertainer Award
2009 – UK Asian Music Award for Outstanding Achievement
2009 – Placed by Time magazine in List of World's Most Influential People
2010-Padma Bhushan by Government of India for India's third-highest civilian honour.
2010 – 10th Annual Mahindra Indo-American Arts Council Film Festival,a Special Achievement Award for Significant Contribution to the Globalization of Indian Music
2010 – British Asian Awards for Outstanding Achievement in Music
2010 – Indira Gandhi Award for National Integration
2010 – FICCI Global Icon
2010 – Crystal Award, Lifetime Achievement Award instituted by World Economic Forum
2010 – Outstanding Achievement in Music at The Asian Awards
2011 – GQ Legend of the Year Award
2011 – Lifetime Achievement Award at the 8th Dubai International Film Festival
2012 – Vuclip Icons of the Year 2012 – Most Admired Bollywood Music Composer
2016 – Fukuoka Prize (Japan)[36]
2018 – Lifetime Achievement Award From KISS Foundation[37]
2019 – Global Icon Of Inspiration (Behindwoods Gold Mic Music Awards)
Honorary Doctrate
2009- Doctorate Honors by Anna University, Aligarh University, Middlesex University
2014- Doctorate Honors by Royal Conservatoire of Scotland, Berklee College of Music
8 Amazing Facts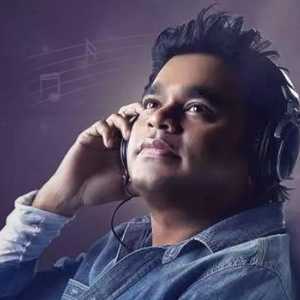 The name AR Rahman used at birth was different. He was born into a Hindu family as Dileep Kumar. At the age of 23, he made the decision to convert and embrace Islam. Soon after meeting Sufi saint Qadri Islam, his spiritual mentor, he felt moved to do this action.
AR Rahman did not choose music as a profession at random. His father, RK Shekhar, shared his son's passion for music. In actuality, he wrote songs in Malayalam and Tamil.
He appeared on television as well, which helped him become well-known and successful at an early age. In Doordarshan's Wonder Balloon, he had a little part. The young musician stunned everyone by simultaneously playing 4 keyboards.
The skill of AR Rahman is lauded all over the world. A street in Markham, Ontario, Canada, was named after him as an illustration of this. It took place in 2013. The A. R. Rahman Street is truly accessible from here!
A. R. Rahman and his son Ameen were both born on January 6th, the same day!
Jai Ho, the Oscar-winning song, was originally written for the Salman Khan film Yuvraaj.
As of 2014, he had received four national honors, fifteen Filmfare Awards, and fourteen Filmfare awards in the South. In actuality, he has won 117 awards out of a total of 138 nominations.
Rahman is referred to as The Mozart of Madras and Isai Puyal in popular culture.
Profile Summary
How to book a personalised celebrity video wish from a celebrity similar to A.R. Rahman?
Knowing about A.R. Rahman is so much fun. How about getting a message from a celebrity similar to A.R. Rahman? Tring makes it possible!

Now you can get a personalised celebrity video message from over 12000+ celebrities!

What's better than your favourite celebrity making a video for your loved ones? This is your chance to get a personalised celebrity message from celebs like Daisy Shah, Shankar Mahadevan, Shaan, Salim Merchant, Shraddha Arya and many more!

All the best experiences, moments and special wishes in one FREE Celebrity Video!

It takes just 4 steps to share the best anniversary wishes with your wife. Surprise your loved ones now!


Click here to fill out the form above.
Fill in the required details
Click on "Claim Your Rewards"
Select your favourite celebrity.
Your Personalised Celebrity Shoutout Video/Message will be delivered to your mail/Whatsapp, which takes care of your pocket as well!
Ready to make memories?
Book your wish now!
Social Media
Frequently Asked Questions