Aamir Khan Biography Age Wife Career Movies Latest Updates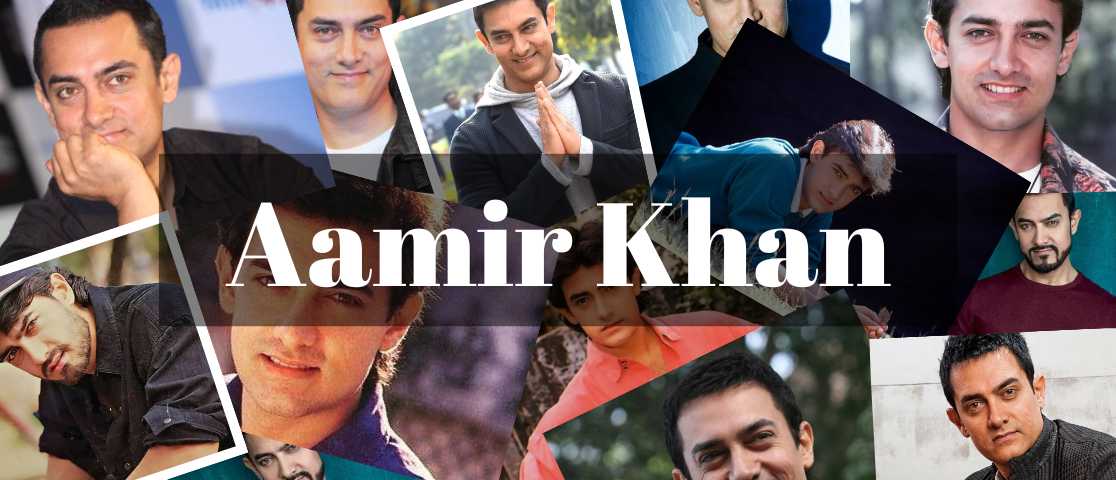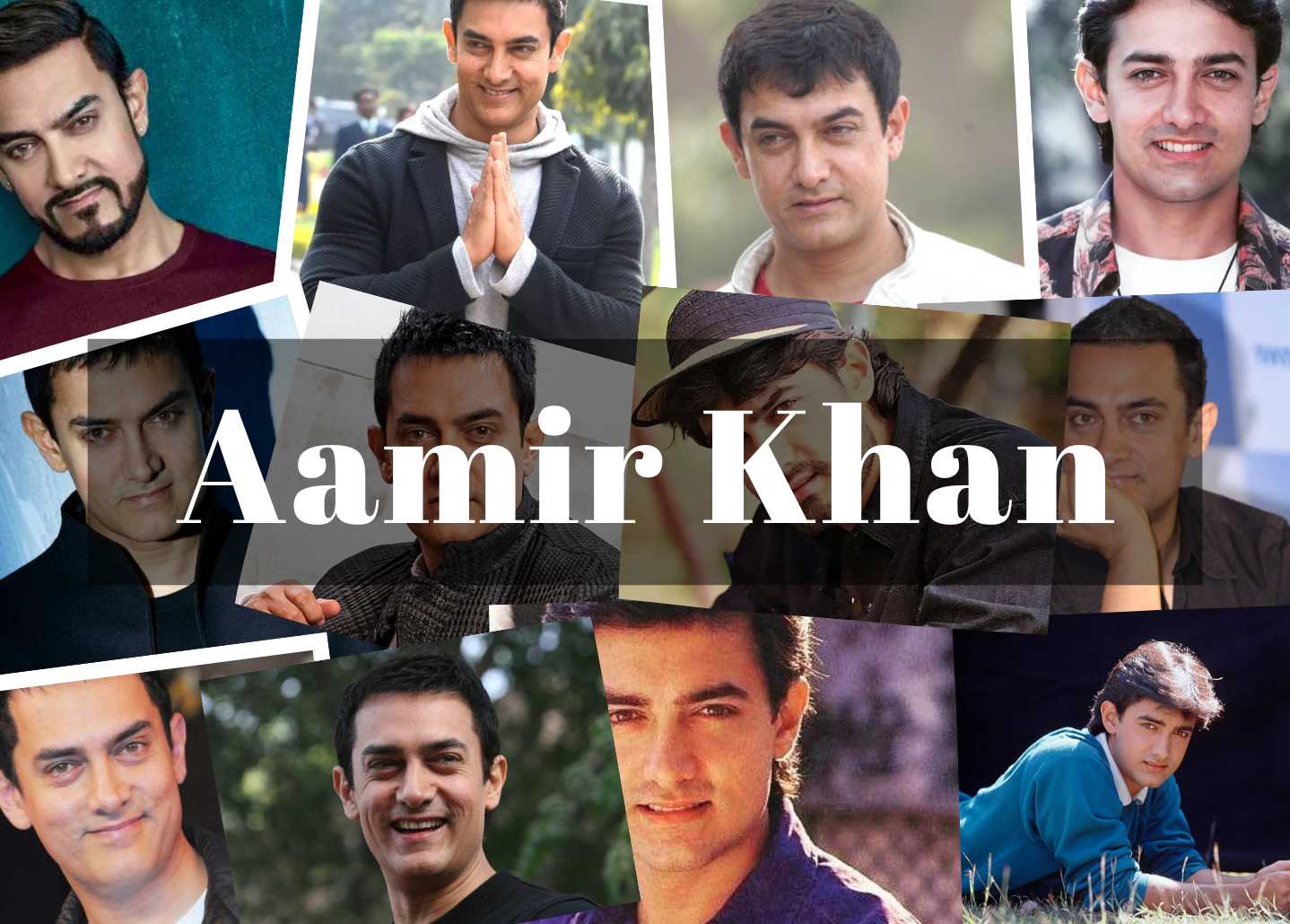 Biography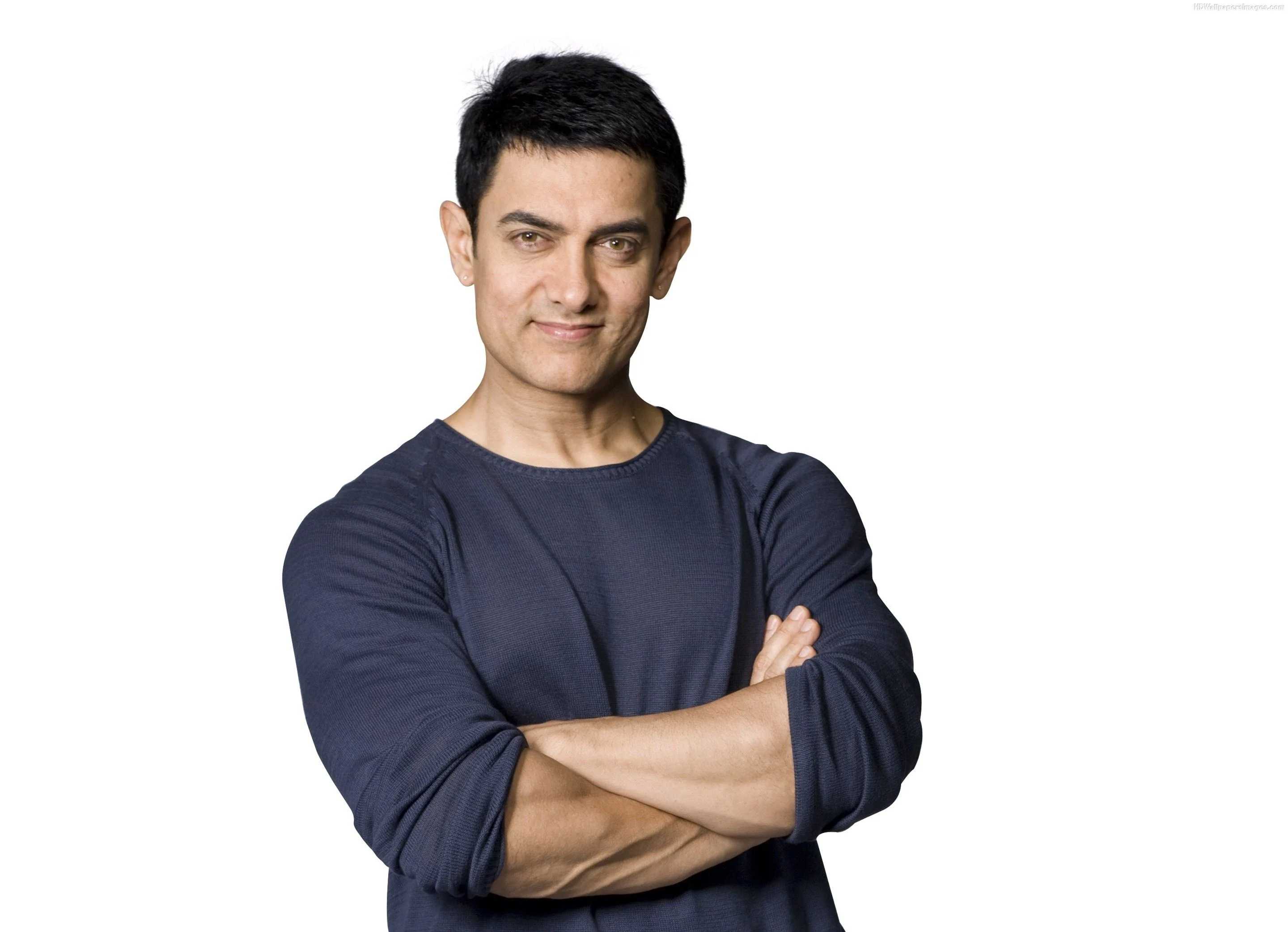 Actor Aamir Khan's real name is Mohammed Aamir Hussain Khan. Khan has carved out a reputation as one of the most well-liked and significant actors in Indian film over the course of a more than 30-year career. Khan has received various honors, including nine Filmfare Awards, four National Film Awards, an AACTA Award, and a nomination for an Academy Award for one of his motion pictures. In 2003 and 2010, the Indian government awarded him the Padma Shri and the Padma Bhushan, respectively. In 2017, the Chinese government bestowed an honorary title upon him. Aamir Khan's height is 5 foot 7 inches.

Aamir Khan made his acting debut as a young child in the movie Yaadon Ki Baaraat directed by his uncle Nasir Hussain (1973). His first adult part in a major motion picture was in Holi (1984). He made his acting debut in the feature film Qayamat Se Qayamat Tak, playing a prominent part (1988). He received a Special Mention National Film Award for his work in Raakh (1989). He made a name for himself as a major actor in the 1990s by starring in a number of box office hits, such as Sarfarosh (1996), Raja Hindustani (1996), and Dil (1990), for which he received his first Filmfare Award for Best Actor (1999).

He established Aamir Khan Productions in 1999, and his first movie, Lagaan (2001), won the National Film Award for Best Popular Film, two further Filmfare Awards, and was nominated for the Academy Award for Best Foreign Language Film (Best Actor and Best Film). Khan made a comeback after a four-year absence to play prominent roles, most notably in Fanaa (2006) and Rang De Basanti (2006). With Taare Zameen Par (2007), he made his directorial debut and was honoured with the Best Film and Best Director Filmfare Awards. The highest-grossing Indian films at the time were Ghajini (2008), 3 Idiots (2009), Dhoom 3 (2013), PK (2014), and Dangal (2016). These were Khan's biggest commercial hits.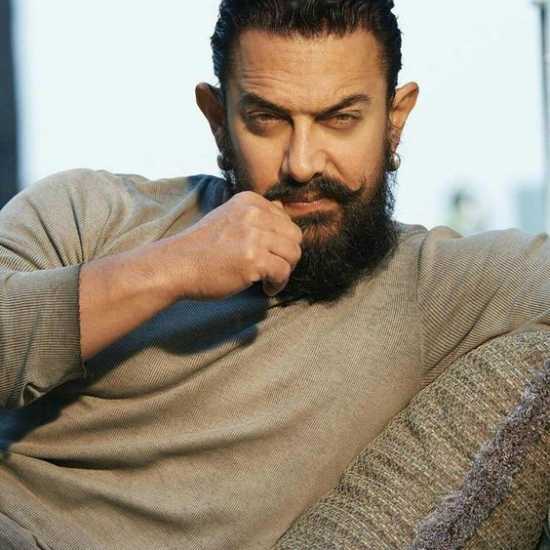 He has a sizable international fan base, especially in India and China, and Newsweek called him "the largest movie star in the world." He has consistently been ranked among the top 500 Muslims in the world. Humanitarian and activist Khan has advocated for a number of social causes, some of which have created political controversy.

Additionally, he founded and served as the host of the chat show Satyamev Jayate. In 2013, the Time 100 list of the world's most important individuals included him for his social reform initiatives. Aamir Khan has three kids from two previous marriages.

Keep reading to know more about Aamir Khan's biography, family, age, birthday, girlfriend, Aamir Khan's marriage, wedding, wife, height, new movies, upcoming movies, career timeline, school, college, education, and to see exclusive Aamir Khan photos.

Age
Aamir is an Indian actor, director, and producer specializing in Hindi films, Aamir Khan's birthday is on 14th March 1965. Aamir Khan's age is 57 years as of 2023.
Childhood Life and Education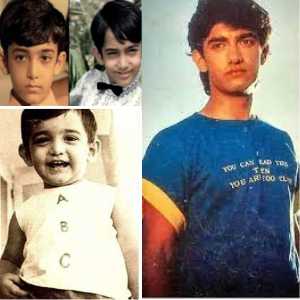 Aamir Khan's birthplace is in Bombay. Aamir Khan was born on March 14, Aamir Khan's date of birth is in 1965. Aamir Khan's parents love him. Aamir Khan's mother is Zeenat Hussain and Aamir Khan's father is film producer Tahir Hussain. Numerous members of his family, including his late paternal uncle, producer-director Nasir Hussain, worked in the Hindi cinema industry. He is also linked to Abul Kalam Azad outside of the film industry through his grandmother.

Khan is the oldest of four children; he has two sisters, Farhat and Nikhat Khan, a brother, Faisal Khan. Imran Khan, his nephew, performs in modern Hindi movies. Najma Heptulla, the 16th Governor of Manipur and a six-time Rajya Sabha member as well as a former vice president of the Bharatiya Janata Party, is the second cousin of Khan and the grand-niece of Abul Kalam Azad.

Khan had two cameo appearances on film as a young actor. He made his screen debut in Yaadon Ki Baaraat (1973), Bollywood's first masala movie, at the age of eight. He played the younger version of Mahendra Sandhu's character in Madhosh the next year. Khan completed his pre-primary education at J.B. Petit School before transferring to St. Anne's High School in Bandra until the eighth grade.

His ninth and tenth classes were then completed at Bombay Scottish School in Mahim. He participated in tennis competitions at the state level and won. He claimed that sports were "far more his passion than study." Khan graduated from Mumbai's Narsee Monjee College in his twelfth year and described his upbringing as "difficult" due to his father's financial struggles, as his film projects were typically a failure.
Khan claimed that he received "at least 30 calls a day" from creditors requesting payment and that he was always in danger of being expelled from school for failing to pay tuition. At Aamir Khan's age of sixteen, he took part in the experimental production of Aditya Bhattacharya's 40-minute silent film Paranoia, which was directed by a buddy from school. An acquaintance of Bhattacharya's, the director Shriram Lagoo, gave them a small amount of money to make the movie.

The Paranoia shooting schedule was kept a secret since Khan's parents did not want him to be a movie maker and instead that he pursue a "stable" job as an engineer or doctor. Alongside actors Neena Gupta and Victor Banerjee, he performed the lead part in the movie while also supporting Bhattacharya. Working on it, he claimed, had inspired him to seek a career in movies.Khan then joined the theatre company Avantar, where he spent more than a year working backstage.

He made his stage debut in the Gujarati drama Kesar Bina by the company, which was performed at the Prithvi Theatre. Later, he performed in two of their plays in Hindi and one in English, Clearing House. Khan decided to stop studies after finishing high school and work as Hussain's assistant director on the Hindi films Manzil Manzil and Zabardast.

Khan enjoyed playing tennis a lot before deciding to pursue acting as a full-time job. Prior to beginning a full-time acting career, he competed professionally in state level tennis events in the 1980s and won a state title. Khan joined grand slam champions Roger Federer, Novak Djokovic, and Sania Mirza in a doubles match during an exhibition match of the International Premier Tennis League in 2014.
Family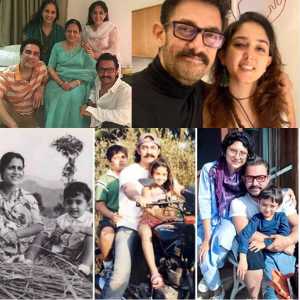 Aamir Khan got married to Reena Dutta on April 18, 1986. Aamir Khan's first wife is Reena Dutta. Reena Dutta played a minor role in Qayamat Se Qayamat Tak. Aamir Khan has two children, he has a daughter named Ira and a boy named Junaid. When Dutta worked as a producer for Lagaan, she temporarily participated in Khan's professional life. Khan filed for divorce in December 2002, and Dutta was given custody of both kids. On December 28, 2005, Aamir Khan married Kiran Rao.
The wife of Aamir Khan, Kiran Rao has worked as Gowariker's assistant director on the Lagaan set. They announced the surrogate mother's delivery of their son, Azad Rao Khan, on December 5, 2011. The pair announced their split in July 2021 and stated they will co-parent their son Azad. So Aamir Khan's children are Ira Khan, Junaid Khan, and Azad Rao Khan.

In 2013, Khan, a devout Muslim, traveled with his mother Zeenat to perform the Hajj, an annual Islamic pilgrimage to Mecca, Saudi Arabia, which is a requirement for Muslims. Rao, his ex-wife, is a Hindu. Khan claimed in March 2015 that she motivated him to give up eating meat and go to a vegan diet. Khan enjoyed playing tennis a lot before deciding to pursue acting as a full-time job. Prior to beginning a full-time acting career, he competed professionally in state-level tennis events in the 1980s and won a state title. Khan joined grand slam champions Roger Federer, Novak Djokovic, and Sania Mirza in a doubles match during an exhibition match of the International Premier Tennis League in 2014.

Girlfriends and Relationship
First wife Reena Dutt
Aamir Khan's first wife was Reena Dutta. In actuality, Aamir Khan's wife & neighbour Reena Dutta initially turned down his proposal. However, their relationship started in the early 1980s after they fell in love. They both made an appearance in the same song from the Aamir Khan film Qayamat Se Qayamat Tak. The couple wed on April 18, 1986, and have two children together, Junaid and Ira.

However, their union did not endure, and they decided to get a divorce amicably. The Bollywood actor filed for divorce in December 2002, and Reena was granted custody of both kids. On a television programme, Aamir had discussed his troubled marriage to Reena and said their divorce had been "painful" for both of them.
Pooja Bhatt
Aamir Khan was rumoured to have had a brief relationship with actress Pooja Bhatt while also going through a difficult marriage with Reena Dutta. When they collaborated on the film "Dil Hai Ki Maanta Nahi," the two allegedly began a secret relationship. Both stars, meanwhile, never made the connection official. Even though, rumors persisted that they were still together despite Aamir Khan's marriage to Reena Dutta. However, allegedly due to certain issues, both later parted ways.
Jessica Hines
According to rumours, Aamir Khan was romantically involved with Jessica Hines, a British journalist. It's rumoured that Aamir and Jessica fell in love while working on "Ghulam." The Big B: Bollywood, Bachchan, and Me," an autobiography on megastar Amitabh Bachchan, was the focus of Hines' visit to India. Hines and Aamir Khan met at a gathering and soon started dating. According to reports, they lived together while the movie was being made.

According to rumours, Jessica Hines became pregnant with Aamir's child when they were dating.They were reportedly in a live-in relationship during the making of the film. If reports are to believed, Jessica Hines got pregnant with Aamir's child during their relationship. Hines decided to stop their relationship since Aamir had asked her to either abort the child or do so. According to reports, Hines gave birth to a child in 2003 whom she named Jaan.
Preity Zinta
Aamir Khan's co-star Preity Zinta was the subject of rumours in 2001 following the release of the Aamir Khan-starring film Dil Chahta Hai. Both stars, who happened to play couples on-screen, reportedly started dating just when Aamir Khan's marriage was on the verge of breaking up. Aamir Khan reportedly came close to marrying Preity Zinta after formally divorcing Reena Dutta. Rumors circulating in Bollywood allege that Preity Zinta is the cause of Aamir Khan's breakup with Dutta. There were rumours that the couple had hidden their marriage from the public by getting married in secret.
Aamir Khan second wife Kiran Rao
Aamir Khan got married to Kiran Rao, who had served as an assistant director on the sets of Khan's film Lagaan, on December 28, 2005, three years later. They were married after falling in love during the shooting. Aamir Khan married again in this relationship. On December 5, 2011, six years after they had been married, the couple revealed the surrogate mother had given birth to their son, Azad Rao Khan.

Aamir Khan recalls the first time he met Kiran, who was one of the assistant directors, on the Lagaan set, but they were not at that point involved in a serious relationship. Aamir Khan and Kiran reconnected after his split from Reena Dutta, and Kiran realized that talking to Aamir Khan made him happy. Recently Aamir Khan got separated from Kiran Rao.
Fatima Sana Shaikh
The rumours that Aamir Khan was dating his Dangal co-star Fatima Sana Shaikh's first surfaced in 2016. Multiple occasions, the couple was seen walking hand in hand. Fatima Shaikh, who had played his daughter in the sports drama Dangal, was spotted out and about with Aamir. Rumors of a relationship between Aamir Khan and Fatima started to spread when the two were seen together at various gatherings and occasions. When Aamir Khan suggested Fatima's name to Aditya Chopra to put her in another high-profile film, Thugs of Hindostan, starring Amitabh Bachchan and Katrina Kaif, the rumours grew more intense. Aamir Khan Gf is Fatima Shaikh as per rumors. Social media users are predicting that Aamir Khan may officially speak about his alleged relationship with the Dangal actress now that he and Kiran Rao have divorced.
Struggles
The actor said that his films flopped following their big launch with "Qayamat Se Qayamat Tak" in the 1980s, according to HT, when discussing his personal hardships during those early stages of his career. The actor revealed to a gathering of college students that his career had declined as a result of the popular romance drama. "I went through my weakest phase of my life throughout the first two years of QSQT. One after another, the movies I had signed came out and bombed. I declared that I was finished. Since I was aware of how terrible my prior unpublished films were, there is no way I can survive this attack.

Aamir even considered ending his career at one point, but he vowed he wouldn't sign anything until he had a "great director, fantastic story, and a wonderful producer." The actor eventually went on to appear in a number of hugely popular movies.
Best Movies and Aamir Khan's Career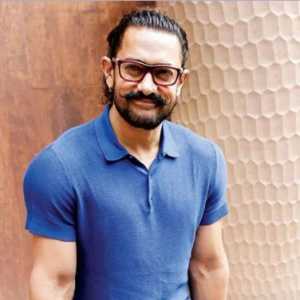 Along with helping Hussain, Khan also appeared in documentaries that were directed by FTII students. Following his appearances in those movies, director Ketan Mehta approached Khan about a part in the experimental low-budget movie Holi. Holi was based on a play by Mahesh Elkunchwar and had a large ensemble cast of newbies. It was about the Indian ritual of ragging. The New York Times called the movie "melodramatic," but noted that the non-professional performers gave "quite decent and energetic performances." Khan played a raucous college student, a character CNN-IBN called "insignificant" and lacking un elegance.

Khan acted in a number of additional movies in the early 1990s, including Rangeela (1990), Hum Hain Rahi Pyar Ke (1993), and Jo Jeeta Wohi Sikandar (1992). (1995). The majority of these movies enjoyed critical and financial success. Other triumphs include Andaz Apna Apna, a film that first received negative reviews from reviewers but has since attained cult status. Daulat Ki Jung and Isi Ka Naam Zindagi were among the less popular movies. Khan also made an appearance in Yash Chopra's Parampara in 1993.

Sarfarosh, directed by John Mathew Matthan and released in 1999, was Khan's debut movie and reasonably well-received critically and commercially. Film critics praised both the movie and Khan, as well as his performance in the Canadian-Indian indie film Earth by Deepa Mehta (1998). Roger Ebert and other critics from around the world praised Earth for Khan's portrayal of Dil Nawaz. Mela, his first film of the 2000s in which he costarred with his brother Faisal, bombed both commercially and critically.

Khan's debut movie in 2006 was Rang De Basanti, directed by Rakeysh Omprakash Mehra. He received numerous nominations for Best Actor and a Filmfare Critics Award for Best Actor for his widely praised performance. The movie went on to earn one of the biggest sums of money of the year and was chosen as India's official Oscar entry. The movie received a nomination for the BAFTA Award for Best Film Not in the English Language at the BAFTA Awards in England, despite not being selected as an Oscar nominee. Khan's second antagonistic part after Earth was as a Kashmiri guerrilla terrorist in his subsequent film, Fanaa (2006). The role gave Khan the opportunity to experiment with new ideas.
Dangal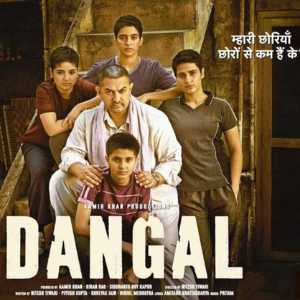 Aamir Khan, Kiran Rao, and Siddharth Roy Kapur are the producers of the 2016 Hindi-language biographical sports drama film Dangal, which was directed by Nitesh Tiwari and distributed by The Walt Disney Company India. Khan plays Mahavir Singh Phogat in the movie, a pehlwani amateur wrestler who develops Geeta Phogat and Babita Kumari into India's first elite female wrestlers. All of the actors, with the exception of Sakshi Tanwar, are making their acting debuts. Fatima Sana Shaikh and Sanya Malhotra play the adult versions of the two Phogat sisters, Zaira Wasim and Suhani Bhatnagar their younger selves, Sakshi Tanwar their mother, and Aparshakti Khurana their cousin.

When Tiwari started writing the script in early 2013, the movie's production got under way. Prior to Tiwari approaching him with the idea months later, Khan had conducted an interview with the Phogat sisters on his chat show Satyamev Jayate in 2014. Khan then went on to serve as both the lead actor and producer of the film. Principal photography began in the neighbouring Punjab in September 2015 for the film, which is predominantly set in the Indian state of Haryana. The editor was Ballu Saluja, while the cameraman was Satyajit Pande. Amitabh Bhattacharya wrote the lyrics for the film's soundtrack and background music, which were both composed by Pritam. Khan and the cast were coached for the wrestling scenes by Kripa Shankar Patel Bishnoi, a coach with the Indian women's wrestling team.

Dangal was a commercial success, becoming the highest-grossing Indian film, the sixth-highest-grossing non-English and non-Mandarin film, and the 18th-highest-grossing sports picture globally, among other records. The movie, which cost 70 crore (US$10.42 million) to produce, made $216.2 million in China and 2,024 crore (US$311-330) worldwide, ranking in the top 20 highest-grossing movies there and being the highest-grossing non-English foreign film. As of November 2018, the movie had also received more than 400 million views on Chinese streaming services.
Dhoom 3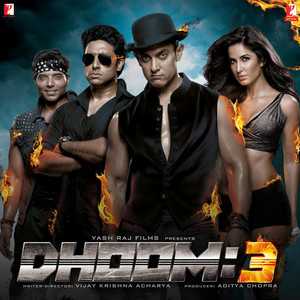 Vijay Krishna Acharya wrote, co-authored, and directed the 2013 Hindi-language action-thriller movie Dhoom 3. Aditya Chopra served as the film's producer. Starring in it are Tabrett Bethell, Jackie Shroff, Uday Chopra, Katrina Kaif, Aamir Khan, and Abhishek Bachchan. In the Dhoom series, it is the third entry and the follow-up to Dhoom (2004) and Dhoom 2. (2006).The protagonists Jai and Ali are played by Abhishek Bachchan and Uday Chopra once more in the movie. Playing the antagonist is Aamir Khan. In supporting roles, Tabrett Bethell and Andrew Bicknell are also present. The first Indian movie to be released in the IMAX motion picture film format with Dolby Atmos surround sound was Dhoom 3 on December 20, 2013.

The movie became the highest-grossing Indian film of all time after making 400 crore (US$68.26 million) in just ten days of release. It was also the first Indian movie to reach 500 crore (US$85.33 million). The movie was shown in the Celebrating Dance in Indian Cinema section of the 2014 International Film Festival of India. Reviews were mostly favourable, praising Khan's performance as well as the film's cinematography, music, action scenes, narrative, and visual effects.
Talaash: The Answer Lies Within
Reema Kagti, Zoya Akhtar, Ritesh Sidhwani, and Excel Entertainment under the banner of Excel Entertainment and Aamir Khan Productions under the banner of Aamir Khan Productions produced the 2012 Indian Hindi-language psychological crime thriller film titled Talaash: The Answer Lies Within. Reliance Entertainment served as distributor and presenter. Nawazuddin Siddiqui, Rajkummar Rao, and Shernaz Patel play supporting parts alongside Khan, Kareena Kapoor, and Rani Mukerji in the movie. Ram Sampath created the music and the film's score, and Javed Akhtar wrote the lyrics. The movie was mostly photographed between March and November 2011 in Mumbai, Pondicherry, and London. The movie premiered on November 30, 2012.

Both critics and viewers gave the film favourable reviews, praising the script, themes, cinematography, soundtrack, director, and acting of the cast. One of the highest-grossing Indian movies of 2012 was Talaash: The Answer Lies Within, which earned over 174.21 crore (US$22 million) globally.
Taare Zameen Par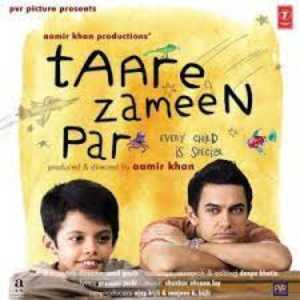 Aamir Khan produced and directed the 2007 Indian drama film Taare Zameen Par, also known as Like Stars on Earth in English. Along with Darsheel Safary, Tanay Chheda, Sachet Engineer, Vipin Sharma, and Tisca Chopra, Khan himself appears in the movie. The movie focuses on Ishaan (Safary), an 8-year-old dyslexic boy, and his life and imagination. Despite his artistic prowess, his parents decide to enrol him in a boarding school due to his subpar academic performance. Ishaan's new painting instructor Nikumbh is aware of his dyslexia and works with him to overcome it.

Amole Gupte, the film's creative director and writer, and his wife Deepa Bhatia, the film's editor, came up with the concept first. The soundtrack for the movie was written by Shankar-Ehsaan-Loy, while Prasoon Joshi supplied the lyrics to many of the songs. Some of the pupils from Panchgani's New Era High School appear in the film, and principal photography took place there as well.

On December 21, 2007, the movie made its Indian theatrical debut. In 2008, UTV Home Entertainment published a DVD for Indian viewers. The international version DVD that Disney later released was the first time a large corporation had acquired the distribution rights to an Indian movie. Taare Zameen Par has been widely praised, won multiple accolades, and has been crucial in educating people about dyslexia. It was India's official submission for the Best Foreign Film Oscar at the 2009 Academy Awards, but it was unsuccessful.
Rang De Basanti
A drama film in Hindi called Rang De Basanti was written, produced, and directed by Rakeysh Omprakash Mehra in 2006. Rensil D'Silva also contributed to the script. Aamir Khan, Siddharth, R. Madhavan, Atul Kulkarni, Soha Ali Khan, Sharman Joshi, Kunal Kapoor, and British actress Alice Patten are among the ensemble cast members in the movie. It centres on a British film student who visits India to record the lives of five Indian revolutionary independence warriors. Five young men that she befriends and includes in the movie spur them on to take up arms against the corruption in their own government. The majority of the movie was filmed in New Delhi.

The movie opened in theatres everywhere on January 20, 2006. The movie shattered every opening weekend box office record in India upon its debut and now holds the record for the largest opening-day receipts for a Bollywood movie. It won the National Film Award for Best Popular Film and was a nominee for Best Foreign Language Film at the 2007 BAFTA Awards. It was well-received by critics. Although it ultimately failed to receive a nomination for either award, Rang De Basanti was picked as India's official submission for the Best Foreign Language Film categories of the Golden Globes and the Academy Awards. Two of the songs from the well-received A. R. Rahman soundtrack were considered for Academy Award nominations.
Andaz Apna Apna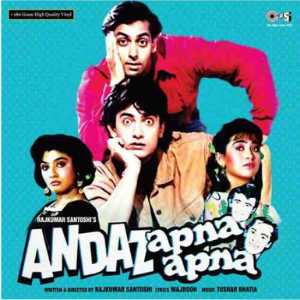 Rajkumar Santoshi and Vinay Kumar Sinha collaborated on the comedy Andaz Apna Apna, which was released in 1994 and is in the Hindi language. The film's major actors are Aamir Khan, Salman Khan, Raveena Tandon, Karishma Kapoor, Paresh Rawal (playing two parts), and Shakti Kapoor. Despite none being a frame-by-frame remake, the plot points from the movie were later used in other language films as Ullathai Allitha (1996), Veedevadandi Babu (1997), and Galate Aliyandru (2000). The movie was released on November 4, 1994. The movie had a modest success at the box office, but over time it became a cult favourite. The vocabulary from the movie is now used often. This movie's climax is an updated version of the film Victoria No. 203's finale from 1972.
Dil Chahta Hai
Farhan Akhtar wrote the screenplay and directed the coming-of-age romance movie Dil Chahta Hai in 2001. It was their first film, and it was produced by Ritesh Sidhwani. It was distributed by Excel Entertainment, which Akhtar and Sidhwani co-founded. The romantic lives of three friends who recently graduated from college are the subject of the movie's main focus (Aamir Khan, Saif Ali Khan, and Akshaye Khanna). Preity Zinta, Sonali Kulkarni, and Dimple Kapadia are also featured.

Based on Akhtar's journal entries on his journeys to Mumbai and New York City as well as a friend of his story, Dil Chahta Hai was produced. The screenplay was completed two years after he began writing it, in 1998, when main photography for the movie began. The movie's production cost was 80 million rupees ($1 million), and it was filmed in both India and Australia. One of the first movies featuring sync sound was Dil Chahta Hai, which was recorded by Nakul Kamte and H. Sridhar. The trio Shankar–Ehsaan–Loy, with lyrics from Akhtar's father, Javed Akhtar, composed the soundtrack.
Jo Jeeta Wohi Sikander
Mansoor Khan directed and co-wrote the coming-of-age sports movie Jo Jeeta Wohi Sikandar in 1992. Nasir Hussain produced and co-wrote the movie as well. Aamir Khan, Ayesha Jhulka, Deepak Tijori, Pooja Bedi, Mamik Singh, and Kulbhushan Kharbanda all appear in the movie, and Aamir's brother Faisal Khan makes a cameo. It featured Jatin-song. The 1979 American movie Breaking Away served as an inspiration for Jo Jeeta Wohi Sikandar. Two Filmfare Awards were given to it, including Best Film.
Qayamat Se Qayamat Tak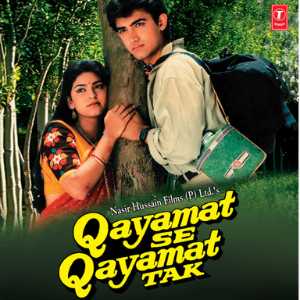 Aamir Khan and Juhi Chawla feature in the 1988 Indian Hindi-language musical romance film Qayamat Se Qayamat Tak, often known as the initialism QSQT. It was written and produced by Nasir Hussain, and it was directed by Mansoor Khan. The movie, which debuted on April 29, 1988, received rave reviews from critics, enjoyed tremendous box office success, and helped make Aamir Khan and Juhi Chawla household names. The storyline was a contemporary retelling of well-known tragic love tragedies like Layla and Majnun, Heer Ranjha, and Romeo and Juliet. QSQT was a turning point in Hindi cinema history, reinventing the romantic musical genre" in Bollywood and serving as a model for subsequent Bollywood musical romance movies that dominated the 1990s.
Laal Singh Chaddha
Laal Singh Chaddha During the IPL 2022 championship game on Sunday, Bollywood superstar Aamir Khan unveiled the trailer for his forthcoming film Laal Singh Chaddha. Forest Gump: An Official Adaptation also includes Kareena Kapoor, Mona Singh, and Naga Chaitanya in addition to Tom Hanks. The Laal Singh Chaddha trailer is filled with love and joyful tears. Campeones Remake in 2023 and Mogul 2024.
Upcoming Movies
Campeones
Aamir will be working in the remake of the Spanish movie Campeones this time. The filming will begin in January 2023 under the direction of RS Prasanna. According to sources, pre-production work has begun, and Shankar-Ehsaan-Loy will provide the soundtrack. Speaking of Campeones, it is a comedy-drama that Javier Fesser directed. Javier Gutiérrez, Juan Margallo, Athenea Mata, Luisa Gavasa, Daniel Freire, and Itziar Castro were among the cast members of the 2018 movie.
3 Idiots Sequel
Boman Irani, Kareena Kapoor Khan, and other 3 Idiots performers have made hints that the movie may have a sequel. The formal announcement of the 3 Idiots 2 release date has not yet been made.
Movie List and Career Timeline
Controversies
In opposition to raising the height of the Sardar Sarovar Dam in 2006, activist Medha Patkar's Narmada Bachao Andolan movement had Aamir Khan's backing. He made some remarks against how the Bharatiya Janata Party (BJP) chief minister of Gujarat, Narendra Modi, has handled the Narmada Dam and the need to rehabilitate the displaced people while promoting his film Fanaa in Gujarat. The BJP expressed upset over these remarks, and the Gujarati government demanded an apology from Khan. He said, "I am repeating exactly what the Supreme Court has said," and he refused to apologize. I just requested that struggling farmers be helped. I never opposed building the dam in any way. I won't retract my remarks regarding the subject. Fanaa was put under an unofficial ban for the whole Gujarat state. Khan was the target of protests that included burning Khan posters. As a result, numerous multiplex owners claimed they couldn't offer protection to patrons, and all Gujarati theatre owners declined to show the movie.

Faisal Khan, Aamir Khan's brother, who appeared in the 1999 movie Mela, claims that his family gave him illegal drugs for a year. Faisal diagnosed Aamir with mental illness and said that he did so because he wanted to be the sole heir to his father's estate. The fight included their father as well. Aamir requested Faisal's custody in court. The custody was granted by the court to Aamir's father, and afterwards to Aamir Khan.

Black, directed by Amitabh Bachchan, won a National Award, but Mr. Perfectionist thought it was incredibly manipulative and callous. After seeing the movie, Aamir referred to Amitabh's acting as "over-the-top." Amitabh responded by saying that Aamir Khan's performance was so superb that it went over his head.

When the information regarding Aamir Khan's friendship with British journalists surfaced, it caused a stir. Additionally, it was said that they had an unnatural child together, Jaan. On the set of Ghulam, Aamir met Jessica Hines, with whom he later had an affair. Aamir requested Jessica to have an abortion after she became pregnant. Jessica decided to raise her child alone in London after declining an abortion. She even revealed to everyone how Aamir left her and her child behind.
Net Worth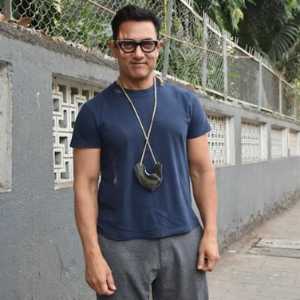 Aamir Khan's net worth is thought to be about $210 million. Amir Khan's net worth is roughly 1562 crores INR in Indian rupees. Aamir Khan receives the profit share in addition to his performing salary because he produces the majority of his films. He receives about 85 crores INR in movie royalties on average. Aamir also promotes a number of products, charging between 10 and 12 crores for every endorsement. Aamir consistently ranks first when it comes to giving, charity, and social action because of his enormous earnings and success. Mr. Khan ranks among the top taxpayers in the nation when it comes to paying taxes as well.

Aamir Khan owns a lavish home in one of Mumbai, India's affluent neighborhoods that he purchased in 2009 and is worth Rs. 18 crores. Additionally, he owns numerous pieces of real estate all around the nation. Totaling nine high-end vehicles, Aamir's collection is thought to be worth about 15 crores. Aamir owns a variety of car manufacturers, including Mercedes Benz, Rolce Royce, Ford, etc. Aamir Khan demands a hefty 50 crores for each film in addition to a profit share in some productions.
Awards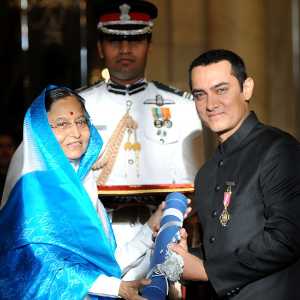 Aamir Khan has won 9 Filmfare Awards, winning three Best Actor prizes for Raja Hindustani (1996), Lagaan (2001), and Dangal (2016), the Best Actor (Critics) prize for Rang De Basanti (2006), the Best Film prize for Lagaan, Taare Zameen Par (2007), and Dangal, and the Best Director prize for Taare Zameen Par. He also received the Best Actor (Critics) award for Rang De Basanti.
In addition, Aamir Khan received four National Film Awards for his performances in the 1988 films Qayamat Se Qayamat Tak and Raakh as well as his productions of Lagaan (2001), Madness in the Desert (2003, and Taare Zameen Par, which he also directed and produced) (2007).
In addition, Aamir Khan has received honorary recognition for his outstanding contributions to the Indian film and entertainment industries, including the Padma Shri and Padma Bhushan awards from the Government of India in 2003 and 2010, respectively, as well as an honorary doctorate from the Maulana Azad National Urdu University (MANUU).
12 Interesting Facts
Mr. Perfectionist of Bollywood is how people commonly refer to Aamir Khan.
He debuted as a young performer in Yaadon Ki Baaraat, directed by his uncle Nasir Hussain (1973).
Abul Kalam Azad, an Indian liberation fighter, was related to Aamir Khan.
After Yaadon Ki Baaraat, Aamir gave up acting and went on to win Maharashtra's state tennis championship.
He is also a second cousin of Dr. Najma Heptullah, the former chairperson of the Rajya Sabha, and a descendant of Dr. Zakir Hussain, the former president of India.
Alfred Hitchcock's stories are greatly favoured by Aamir Khan Khan.
Aamir Khan participated in tennis competitions at various state levels.
Aamir used to dub early in the morning for the Sarfarosh movie to get a harsh voice.
Aamir Hussain Khan is Aamir Khan's full name.
Rubik's cubes can be solved by Aamir in about 15 minutes.
Juhi Chawla and Aamir Khan have worked together in 7 movies. Five of these films were box office duds.
Aamir goes by the moniker Kahaiyalal.
Profile Summary
How to book a personalised celebrity video wish from a celebrity similar to Aamir Khan?
Knowing about Aamir Khan is so much fun. How about getting a message from a celebrity similar to Aamir Khan? Tring makes it possible!

Now you can get a personalised celebrity video message from over 12000+ celebrities!

What's better than your favourite celebrity making a video for your loved ones? This is your chance to get a personalised celebrity message from celebs like Daisy Shah, Shankar Mahadevan, Shaan, Salim Merchant, Shraddha Arya and many more!

All the best experiences, moments and special wishes in one FREE Celebrity Video!

It takes just 4 steps to share the best anniversary wishes with your wife. Surprise your loved ones now!


Click here to fill out the form above.
Fill in the required details
Click on "Claim Your Rewards"
Select your favourite celebrity.
Your Personalised Celebrity Shoutout Video/Message will be delivered to your mail/Whatsapp, which takes care of your pocket as well!
Ready to make memories?
Book your wish now!
Frequently Asked Questions