Hrithik Roshan | Personal Life, Filmography, Affairs, Controversies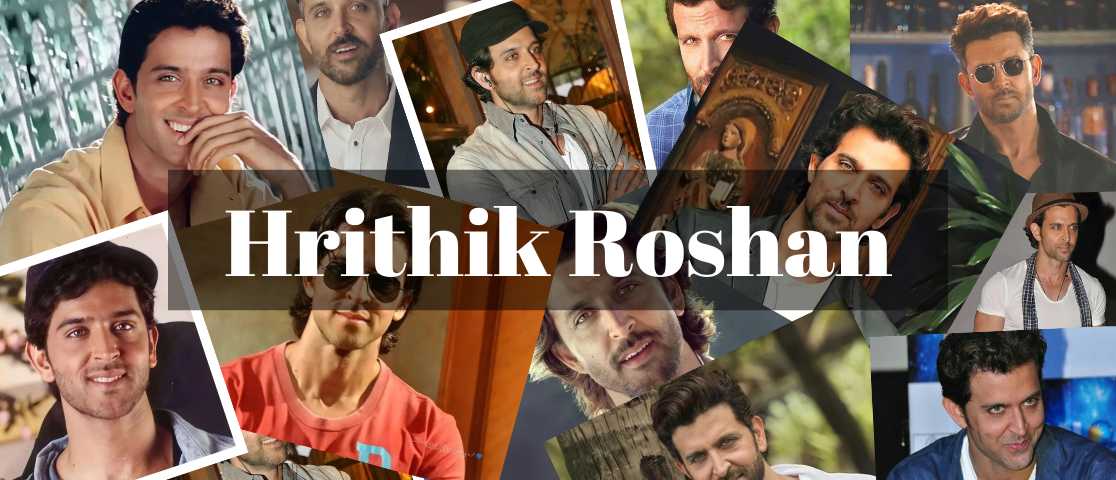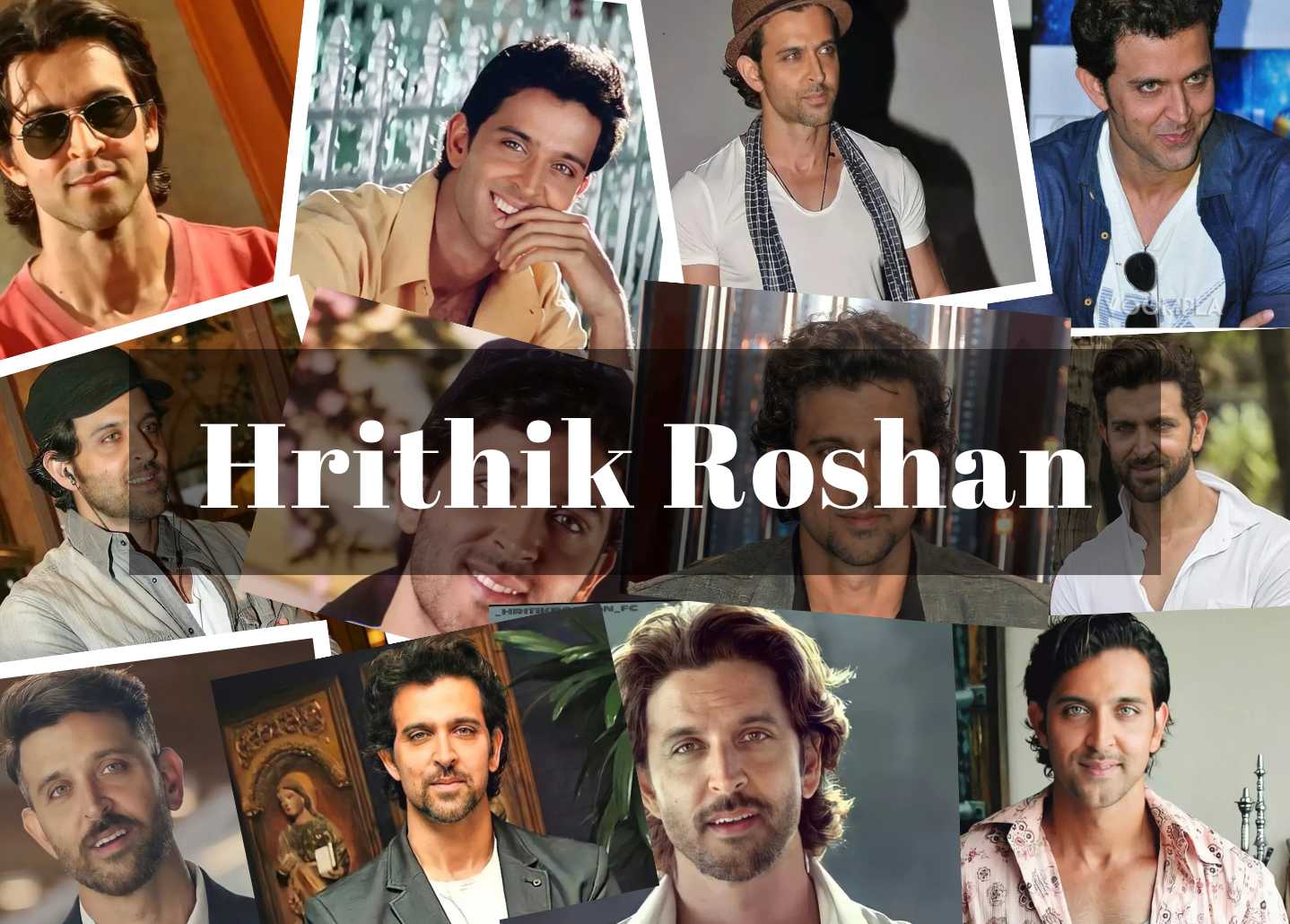 Hrithik Roshan is an actor from India who appears in Hindi-language movies. He is well known for his dance abilities and has played many different characters. He is one of the highest-paid actors in India and the recipient of numerous honours, including six Filmfare Awards. Based on his income and fame, he has repeatedly appeared in Forbes India's Celebrity 100 since 2012
Hrithik Roshan's Childhood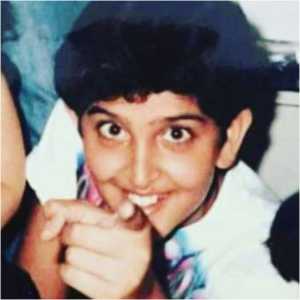 Hrithik Roshan's birthday is on the 10th of January. He was born in the year 1974 in Bombay to famous Bollywood personalities Rakesh Roshan, a film director, and Pinky Roshan. Hrithik Roshan's age is 48 as of 2022. Hrithik Roshan's zodiac sign is Capricorn. Hrithik Roshan did his schooling at Bombay Scottish School, Mahim, Mumbai, and had a hard time growing up because he has an extra thumb on his right hand, a condition called Polydactyly.

He also had a stammering problem due to which most of his classmates would ignore him. He had fewer friends growing up and is very open about it. He would fake illness during school time just to avoid oral tests. With time, he managed to overcome his stammering problem through daily speech therapy.

Hrithik Roshan's Education
Hrithik Roshan did his schooling at Bombay Scottish School, Mahim. After school, Hrithik Roshan did his college at Sydenham College of Commerce and Economics in Mumbai, Maharashtra. It is the oldest commerce college in Asia. There he participated in various cultural activities and music festivals and would also take part in dance competitions. Hrithik Roshan did his bachelor's degree in Commerce.
Hrithik Roshan's Father and Family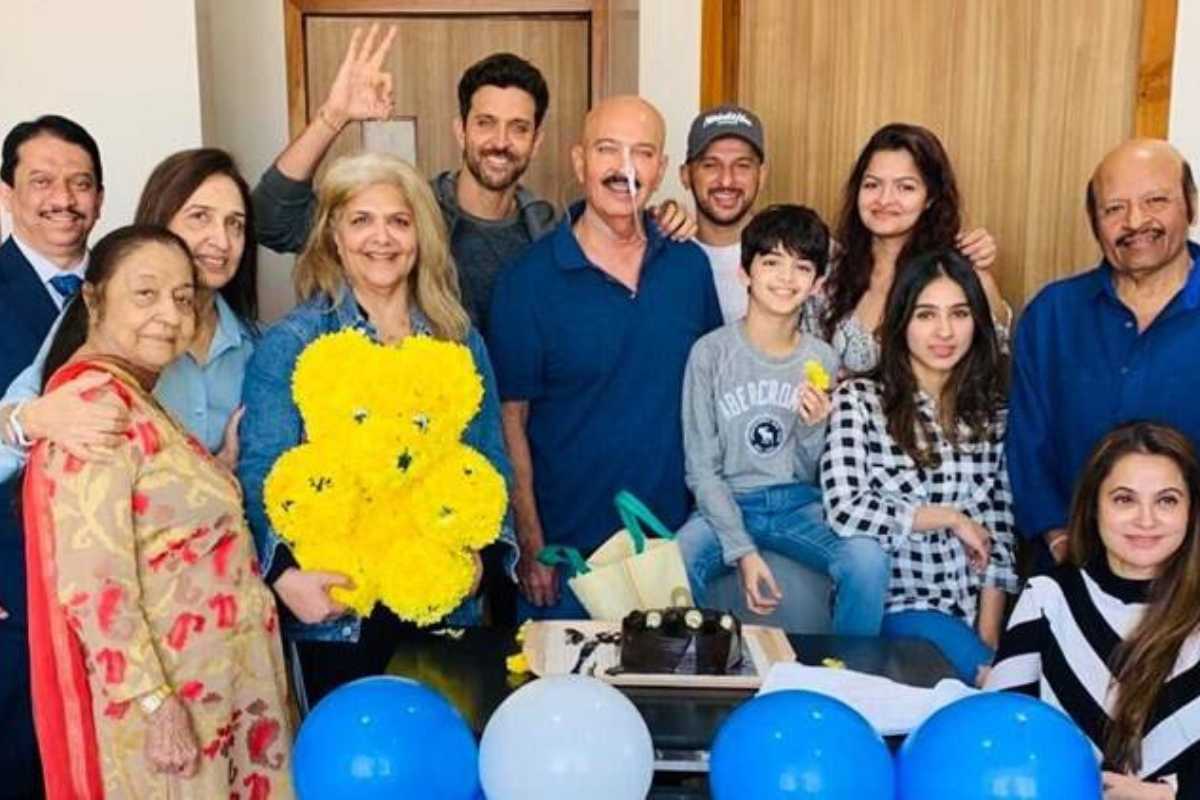 Hrithik Roshan was born to a notable Bollywood family, the Roshans. Hrithik Roshan's father is a notable film director Rakesh Roshan, who has made films like Koyla, Karan-Arjun and Koi Mil Gaya. Hrithik Roshan's mother is Pinky Roshan who is the daughter of director and producer Jay Om Prakash. He also has an elder sister named Sunaina Roshan, who is a film producer and produced films like 'Krazzy 4' and 'Kites'. Sunaina is 2 years older than Hrithik Roshan and also did her schooling at Bombay Scottish School.

Hrithik Roshan was married to Sussane Khan, the daughter of renowned actor Sanjay Khan whom he married in 2000. They have 2 kids together named Hrehaan who was born in 2006 and Hridaan, who was born in 2008. Due to indifferences, the couple separated in 2013 and divorced in 2014. Hrithik Roshan also has some famous relatives who work in the film industry. His paternal uncle, Rajesh Roshan, is a music director and composer. He is also the brother of Rakesh Roshan. Hrithik Roshan's grandfather is Roshan Lal Nagrath, a music director; his grandmother was Ira Roshan, a Bengali singer and composer. Before his divorce from Sussane Khan, Hrithik Roshan was also related to Zayed Khan, who was his brother-in-law and Sanjay Khan, who was his father-in-law.
Hrithik Roshan's Girlfriends and Relationships
Hrithik Roshan's Ex Wife Sussane Khan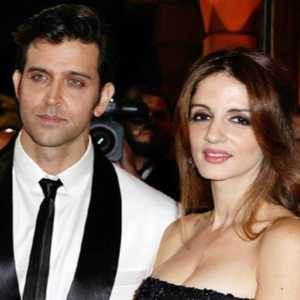 Hrithik Roshan was married to Sussane Khan, daughter of Sanjay Khan. Hrithik said in an interview that he saw her at a traffic signal and instantly fell in love. They married in a private ceremony in Bangalore in 2000. Despite their religious indifferences (Hrithik is a Hindu and Sussane is a Muslim), they never had any issues regarding the same in their marriage. They have 2 children together - Hrehaan and Hridhaan. They divorced in 2014 after growing apart from each other and are currently co-parenting their children. They are very cordial with each other and regularly go on trips together with their respective families.

Barbara Mori
Hrithik Roshan was rumoured to be dating his 'Kites' film co-star Barbara Mori during filming. They shared great chemistry on-screen and it was rumoured that they had the same chemistry off-screen as well. Both Hrithik and Barbara rubbished the rumours saying that they are just good friends and nothing is going on between them. However, it was reported by the media that their supposed relationship caused a rift between Hrithik and Sussanne and it is one of the reasons why they got divorced.

Kangana Ranaut
Hrithik Roshan was rumoured to be dating his 'Krrish 3' co-star Kangana Ranaut. In an interview, Kangana Ranaut mentioned that one of her silly exes was trying to spread false information about her. She even said that they were doing it to grab her attention. This created a major public back and forth between Kangana and Hrithik and it grabbed the media's attention, with one trying to belittle the other. Hrithik claims that he was never in a relationship with Kangana but she still stands to her word.

Saba Azad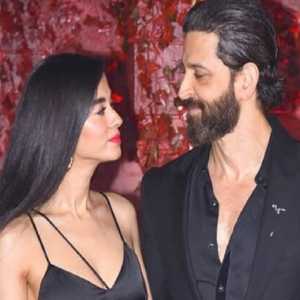 Hrithik Roshan is apparently dating actress and singer Saba Azad as of July 2022. They were seen holding hands at the airport and going to restaurants together and made their relationship public at Karan Johar's 50th birthday celebration, where they went as a couple. Saba is also spotted going on vacations with Hrithik and his friends and supposedly has a great bonding with his family as well.
Hrithik Roshan's Struggles
Even though Hrithik Roshan belongs to a family full of stars, he had his struggles growing up. Hrithik Roshan was constantly bullied and had very few friends growing up because of his stammering problem. He was also ignored by his classmates because he had 6 fingers on his right hand and was seen as different from others. His stammering problem made him very underconfident and he would try to skip his oral tests so that he didn't have to speak. Hrithik Roshan eventually got over his stammering problem through speech therapy. He is also very vocal about his struggles growing up and hopes that his journey inspires people to overcome their shortcomings and become the best versions of themselves.

Hrithik Roshan wanted to be a full-time actor from the beginning but he was diagnosed with Scoliosis in his early 20s. He was told that he can't dance or perform stunts. He was initially devastated but one day after his diagnosis when he was jogging on the beach, he was caught in a sudden downpour and started running as fast as he could. Seeing that he had no adverse effects made him more confident and he termed this incident as a turning point in his career.
Hrithik Roshan's Movies and Career
Hrithik Roshan's career began at a very young age. He was just 6 years old when he did his first film. He was brought to the sets of 'Astha' by his grandfather and was a background dancer for one of the songs by Jeetendra. He was paid INR 100 for the same. Hrithik Roshan then went on to act uncredited in films produced by his father Rakesh Roshan like 'Aap Ke Deewane'. He then went on to play the proper role of the title character's adopted son Govinda in the 1986 movie 'Bhagwaan Dada'. He was supposed to make his debut as a lead actor alongside Preity Zinta in Shekhar Kapur's film 'Tara Rum Pum Pum' which was later shelved due to reasons unknown.

Hrithik Roshan also assisted his father in 4 of his films - 'Khudgarz', 'King Uncle', 'Karan Arjun' and 'Koyla'. He also made tea for the whole crew and swept the floors during his time as an assistant. He would also enact Shah Rukh Khan's scenes from the movie 'Koyla' after packing up and recording himself doing it to assess his performance and dialogue delivery. He also studied acting under Kishore Namit Kapoor during his initial days as an actor.
Hrithik Roshan First Movie- Kaho Na… Pyaar Hai
Kaho Na… Pyaar Hai is an Indian language romantic drama film that was released in 2000. Directed by Rakesh Roshan, it was the debut film of both Hrithik Roshan and Ameesha Patel. Hrithik plays the double role of Rohit, an aspiring musician who belongs to the lower-middle-class section of society and Raj Chopra who is a wealthy NRI and singer living in New Zealand. Rohit worked as a car salesman for his daily needs at a showroom run by Malik. There he meets Soniya Saxena, played by Ameesha Patel, who is the daughter of a wealthy businessman and falls in love with her. Rohit is killed by Malik and his goons when they find out that he had seen them killing a police officer for busting their drug operation. What follows is a series of revelations, plot twists, romance and everything in between which makes this a perfect family entertainer.

Kaho Na… Pyaar Hai was a blockbuster hit and it went on to become the second highest-grossing Bollywood film of 2000. Hrithik became an overnight sensation and it sealed his destiny as a superstar. It was also inducted into the Guinness book of world records for winning the most awards by a film, winning 92 in total. Hrithik is also the only actor to win both Filmfare Award for the Best Actor and the Filmfare Award for the Best Debut for the same film.

Hrithik Roshan Movie- Fiza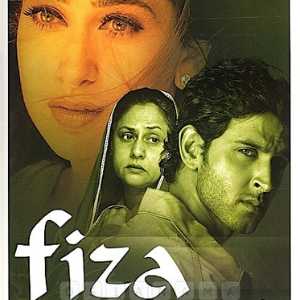 The year 2000 saw the release of the Khalid Mohammed-written and -directed criminal thriller Fiza. Along with Jaya Bachchan playing their mother and Hrithik Roshan as her terrorist brother, Karisma Kapoor plays the pivotal role. On September 8, 2000, the movie received a global theatre release. Pradeep Guha produced it.

The story of a girl named Fiza, whose brother Amaan vanishes during the 1993 Bombay riots, is told in the movie. Fiza and her mother Nishatbi cling tenaciously to the dream that one day he'll come back. However, Fiza decides to look for her brother in 1999, six years after he vanished because she is tired of living in fear. Fiza chooses to utilise all available resources to find her brother, including the law, the media, and even politicians, motivated by her mother's unwavering optimism and her resolve. This puts her in contact with a variety of people and circumstances.
When she does locate him, she discovers to her dismay that he has enlisted in a terrorist organisation. He finally reunites with their mother after she forces him to return home. However, he feels compelled to rejoin the Murad Khan-led terrorist network by his allegiance and thoughts. Amaan tells his sister, mother, and the police about his affiliation with the terrorist network after a clash with two guys who have been harassing Fiza. His mother finally killed herself as a result of her sorrow and sadness.

With Aniruddh's assistance, Fiza makes another effort to locate her brother. When Amaan completes his goal to assassinate two influential politicians, his terrorist organisation seeks to kill him. Fiza chases him as he flees. When they clash, Amaan begs Fiza to murder him because the cops are closing in on him. Fiza kills her brother in a last-ditch effort to give him an honourable demise.

Fiza was a critical and commercial hit and earned INR 33 crores at the box office. It was praised for its screenplay and storyline and Hrithik was also nominated for the Filmfare Award for Best Actor for this movie.

Hrithik Roshan Movie- Kabhi Khushi Kabhie Gham…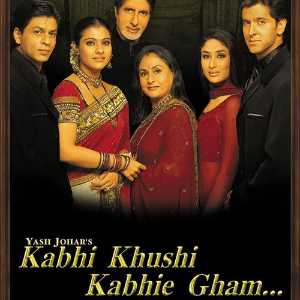 Hrithik Roshan continued his fine form in the year 2001 with another blockbuster movie 'Kabhi Khushi Kabhie Gham…' where he played the role of Rohan Raichand. It was directed by Karan Johar and Hrithik played the supporting role to Shah Rukh Khan's Rahul Raichand and did a commendable job in it.

The film went on to smash all box office records, earning a gross total of around INR 130 crores and became the highest-grossing Bollywood film of all time at the time of its release. It was also the highest-grossing Indian film overseas till it was overtaken by 'Kabhi Alvida Na Kehna'. It went on to win several Filmfare Awards and Hrithik himself was nominated for the Best Supporting Actor Award.
Hrithik Roshan Movie- Koi… Mil Gaya
Koi… Mil Gaya is the second collaboration between the father-son duo. Directed by Rakesh Roshan, the film stars Hrithik Roshan and Preity Zinta in lead roles along with Rekha as a supporting character. It is a Hindi language science fiction film about Rohit Mehra, a developmentally challenged person who gets in touch with an extraterrestrial being, Jadoo, who grants him powers to become the best version of himself. He falls in love with his foe-turned-friend Nisha and they keep Jadoo a secret from the world. Rohit's powers help him become a gifted scientist which helps in creating many breakthrough innovations. Rohit and Nisha marry and they have a son, Krishna, whose story is explored in the movie's sequel, Krrish.

Koi… Mil Gaya was a commercial success, earning close to INR 83 crores and becoming the second highest-grossing film of the year. It also won several awards including the National Award for Best Film for Other Social Issues. Hrithik also won the Filmfare Award for Best Actor and Best Actor (Critics).

Hrithik Roshan Movie- Lakshya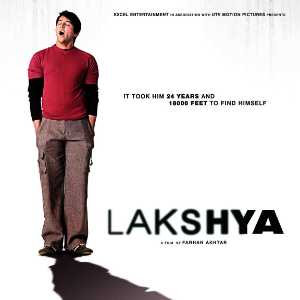 Lakshya is a 2004 Indian language war film directed by Farhan Akhtar that covers the 1999 Kargil War. It stars Hrithik Roshan, Preity Zinta and Amitabh Bachchan in the lead roles. It is a story about a young and aimless man named Karan Shergill, who is the son of a wealthy businessman. His girlfriend, a budding journalist, asks him to find a job and not waste away his life. He decides to join the Indian Army after one of his friends does the same. His laidback attitude catches up to him and he feels very out of place at the army camp so he decides to run away and return home.

This angers his girlfriend and she breaks up with him. Even his parents chastise him for leaving the army and say that he is good for nothing. To prove his worth, he goes rejoins army training and becomes a disciplined person. His attitude towards life completely changes and he becomes the acting commander in the Kargil War. The movie ends with him winning the war and his girlfriend.

Even though the film did mediocre business at the box office, its re-runs on television helped it gain popularity over the years and become a cult classic. It is also considered to be Hrithik Roshan's finest performance to date and his acting skills earned him a nomination for Filmfare Award for Best Actor.

Hrithik Roshan Movie- Dhoom: 2
Hrithik Roshan started his 2006 with a bang by playing the antagonist of the very popular 'Dhoom 2'. He played the role of Aryan Singh AKA Mr A who is a thief and con artist. He is the most prolific thief in the world and has stolen invaluable items from across the world. It is rumoured that his next target would be India hence ACP Jai Dixit, played by Abhishek Bachchan is given the case to solve.

What follows is a cat-and-mouse chase between Aryan and Jai with a series of revelations, heartbreaks, and adrenaline-packed sequences that made this film one of the biggest blockbusters of all time. It was the highest-grossing movie of the year and also went on to become the highest-grossing movie of all time at the time of its release, amassing a whopping 150 crores in the process. Hrithik also won the Filmfare Award for Best Actor for his performance as Mr A.

Hrithik Roshan Movie- Jodhaa Akbar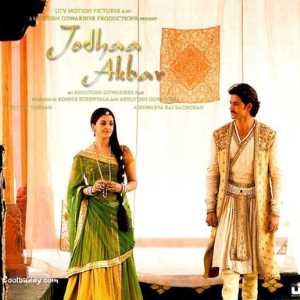 Ashutosh Gowariker is the producer and director of the 2008 Indian epic historical drama movie Jodhaa Akbar. Sonu Sood, Kulbhushan Kharbanda, and Ila Arun play supporting parts alongside Hrithik Roshan and Aishwarya Rai Bachchan in the film. The movie, which takes place in the sixteenth century, is focused on the love story between the Mughal Emperor Jalal-ud-din Muhammad Akbar (Hrithik) and Princess Jodhaa Bai (Aishwarya), who marries him through a marriage of convenience.

Jodhaa Akbar became a critical and commercial success, with the critics praising Hrithik's performance and the grand scale it was shot in. Hrithik also won the Filmfare Award for Best Actor for this movie. Jodhaa Akbar won the Audience Award for Best Foreign Language Film at the São Paulo International Film Festival and went on to earn INR 120 crores at the box office.

Hrithik Roshan Movie- Zindagi Na Milegi Dobara
In 2011, Zoya Akhtar and Farhan Akhtar and Ritesh Sidhwani under the Excel Entertainment banner released the buddy road comedy-drama Zindagi Na Milegi Dobara. Hrithik Roshan, Abhay Deol, Farhan Akhtar, Katrina Kaif, and Kalki Koechlin are among the movie's ensemble cast members. Spain, India, Egypt, and the UK were used as the locations for the filming. It is a story about 3 friends at a bachelor party who try to find themselves in the process. It was a critically and commercially acclaimed film with people praising its story, screenplay and acting by all the cast members. Made on a budget of 80 crores, the film went on to earn close to 150 crores, making it a box office hit.

Hrithik Roshan Movie- Krrish 3
Rakesh Roshan wrote, produced and directed Krrish 3, an Indian superhero movie in the Hindi language. Following Koi... Mil Gaya (2003) and Krrish (2006), it is the third movie in the Krrish franchise. The movie stars Priyanka Chopra, Kangana Ranaut, Vivek Oberoi, and Hrithik Roshan. The narrative centres on Krishna Mehra, also known as Krrish, and his scientist father as they battle an elaborate plot put together by the wicked genius Kaal and his band of mutants, led by the cunning Kaya. The movie was a box office success, with it earning close to 400 crores. The critics praised Hrithik's and Vivek's performance, which earned the former a nomination for Filmfare Award for Best Actor
Hrithik Roshan Movie- Kaabil
Sanjay Gupta directed the 2017 Indian romantic action thriller Kaabil, which Rakesh Roshan produced through his company FilmKraft Productions. The actors include Yami Gautam, Ronit Roy, Rohit Roy, and Hrithik Roshan. The story is about a blind man Rohan Bhatnagar, played by Hrithik Roshan who is on a quest to avenge the death of his wife who was pushed to commit suicide after being harassed by local goons. Kaabil was released on 25 January 2017 and was a commercial success, earning around 150-200 crores at the box office. Hrithik also received a Filmfare nomination for Best Actor for this movie.

Hrithik Roshan Movie- Super 30
Anand Kumar, an educator and math instructor, is the subject of the 2019 Hindi-language biopic Super 30, which centres on both his educational initiative of the same name and his life narrative. Phantom Films, Nadiadwala Grandson Entertainment, Reliance Entertainment, and HRX Films collaborated to produce the movie, which had a 60 crore rupee budget. Hrithik Roshan, Mrunal Thakur, Nandish Sandhu, Virendra Saxena, Pankaj Tripathi, Aditya Srivastava, and Amit Sadh are among the cast members of the Vikas Bahl-directed movie. The film premiered on 12 July 2019 and was one of the highest-grossing films of 2019, earning close to INR 200 crores in the process. Hrithik was nominated for Filmfare Award for Best Actor for his portrayal of Anand Kumar and was praised for his acting skills.

Hrithik Roshan Movie- War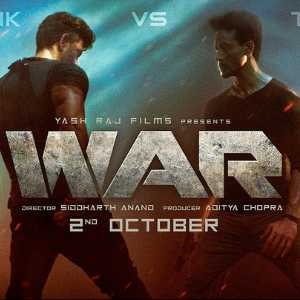 Hrithik Roshan's latest release is Siddharth Anand's 2019 action thriller, War. The movie stars Hrithik Roshan, Tiger Shroff and Vaani Kapoor in the lead roles. Released on Gandhi Jayanti in 2019, the film was the highest-grossing movie of 2019 and one of the highest-grossing Indian movies of all time. Hrithik plays the role of Major Kabir Dhaliwal, a former RAW agent who has gone rogue and is on a mission to kill high-ranked officials of the country. War was received well by the critics, with most renowned film reviewers praising the calm and composed yet rugged nature of Hrithik.
Hrithik Roshan's Upcoming Movies
Hrithik Roshan will be seen opposite Saif Ali Khan in the Pushkar-Gayathri-directed neo-noir film 'Vikram Vedha'. It is the official remake of the Tamil film of the same name and is scheduled to release on 30th September 2022.

Vikram Vedha's Trailer is Out Now. Watch the Exciting Trailer Of Vikram Vedha starring Saif Ali Khan, Hrithik Roshan, Rohit Saraf. It is a remake of R. Madhavan's 2017 Tamil Language Movie with the Same Title.

Hrithik will also be seen opposite Deepika Padukone in the Siddharth Anand-directed film 'Fighter' which is scheduled to release in the year 2023.
Hrithik Roshan's Movie List and Career Timeline
Hrithik Roshan's Controversies
Hrithik Roshan has had his fair share of controversies, ranging from alleged relationships to spats with famous Bollywood actors to a court case that was ugly from the beginning. One of the most high-profile controversies was the fall-out between Hrithik Roshan and Kangana Ranaut which even led to a court case. Kangana Ranaut alleged that Hrithik had proposed to her for a relationship in Paris but the allegation was found to be false when his passport showed that he was in Mumbai itself. Things started getting messy when Kangana called Hrithik her silly ex. This did not go down well with Hrithik Roshan and he clarified that they never dated each other and that Kangana was the one obsessed with him. His legal team also said that she would send hundreds of emails and Hrithik just ignored them, hoping it would stop with time. They also said that the email conversations Kangana had were with an impostor and that Hrithik had no idea about it. Kangana, however, rubbished these claims and said that it was Hrithik from the start and there is no proof of an impostor in the whole drama.

Another controversy of Hrithik Roshan involves him and his 'Kites' co-star, Barbara Mori. Their chemistry was very evident, both on and off-screen which led to rumours about the two dating each other. It is also alleged that Hrithik's relationship with Barbara was one of the reasons that led to his and Sussanne Khan's divorce after 14 years of marriage.
Hrithik Roshan's Networth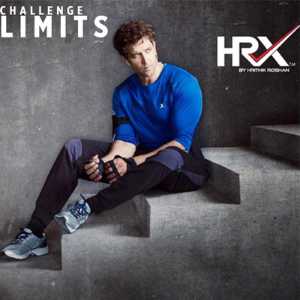 Hrithik Roshan's net worth as of 2022 is approximately $370 million or 2745 crores INR. He charges around 65 crores per film and has an average income of around 3.5 crores per month. Hrithik Roshan also has various other sources of income. He does brand endorsements and also has his own line of clothing called HRX. He is the brand ambassador of health and wellness startup Cure.fit which is possibly the biggest endorsement deal cracked by an Indian startup company. He also did brand endorsements for Coca-Cola, Rado, Hero Honda, Provogue and Parle Hide and Seek, among others, which briefly made him the highest-paid celebrity endorser in India.
Hrithik Roshan recently bought a sea-facing apartment in Juhu worth 98 crores INR. He is also a huge fan of luxury cars and owns a fleet of them, including Audi, Mercedes, Ferrari and Porsche. His personal assets are worth around 1500 crores INR and if we include the assets his whole family owns, it will be close to 5000 crores INR. Apart from the sea-facing apartment, Hrithik Roshan owns in Juhu, he also has properties in Mumbai, Delhi and other parts of the world.

Hrithik Roshan's Awards and Achievements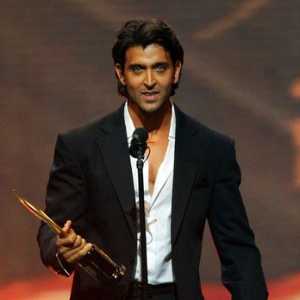 Filmfare Award for Best Male Debut for the movie 'Kaho Na… Pyaar Hai'.
Filmfare Award for Best Actor for the movie 'Kaho Na… Pyaar Hai'.
Filmfare Award for Best Actor(Critics) for the movie 'Koi… Mil Gaya'.
Filmfare Award for Best Actor for the movie 'Koi… Mil Gaya'.
Filmfare Award for Best Actor for the movie 'Dhoom 2'.
Filmfare Award for Best Actor for the movie 'Jodhaa Akbar'.
IIFA Award for Best Actor for the movie 'Koi… Mil Gaya'.
IIFA Award for Best Male Debut for the movie 'Kaho Na… Pyaar Hai'.
Screen Award for Best Male Debut for the movie 'Kaho Na… Pyaar Hai'.
Screen Award for Best Actor for the movie 'Krrish'.
Hrithik Roshan's Social Work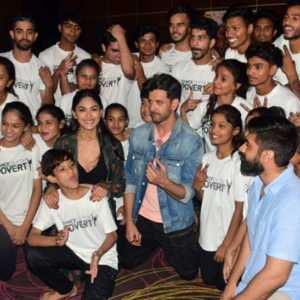 Hrithik Roshan is one of the very few celebrities who does social work in private. Not much is known about his social work and it's a testament to the kind of person he is. He does not participate in social work just to show the world; he actually cares about a lot of causes and prefers being low-key about them. A few of his social works include supporting the ​​Dilkhush Special School for mentally challenged children in Mumbai. He has also set up a charity foundation that serves handicapped people.

In 2013 Hrithik Roshan participated in an event in Mumbai that helped raise funds for tribal girls suffering malnutrition and starvation. Later that year, he also donated a sizable amount to the people affected by the Uttarakhand Floods. In 2014, Hrithik, along with other Bollywood stars like Amitabh Bachchan and Aamir Khan played a charity football match set up by Aamir Khan's daughter, Ira Khan. In 2015, Hrithik appeared in the music video 'Dheere Dheere' with Sonam Kapoor and did not charge a single penny for it. All the profits went to charity. In the same year, he was the Indian brand ambassador for UNICEF and the Global Goals campaign's World's Largest Lesson which aims at teaching young children about Sustainable Development Goals.

8 Interesting Facts about Hrithik Roshan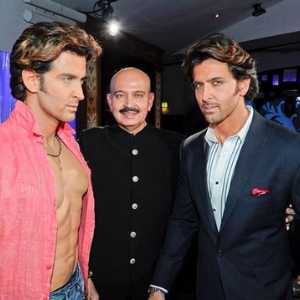 Hrithik Roshan's official surname is Nagrath and not Roshan. Roshan is his grandfather's name.
After Amitabh Bachchan, Aishwarya Rai, Shah Rukh Khan and Salman Khan, he's the fifth Bollywood star to get his own wax statue installed at Madame Tussauds museum.
Hrithik Roshan was a chain-smoker in the past but quit it after reading the book 'How To Stop Smoking'.
Hrithik Roshan was voted the 'Sexiest Asian Man in the World' by the Eastern Eye Weekly in the years 2011, 2012 and 2014.
Hrithik Roshan is a certified sea diver.
Hrithik Roshan worked with Tamil Superstar Rajnikanth when he was 10 years old in the movie 'Bhagwan Dada'.
Hrithik Roshan is the only Bollywood actor to win both Filmfare Award for Best Actor and Best Debut for the same movie.
Hrithik Roshan is ambidextrous i.e. he can use both his hands equally well.
Social Media
Frequently Asked Questions