Yami Gautam | Biography, Career, Age, Husband, Movies, Net Worth

Hitesh Mandot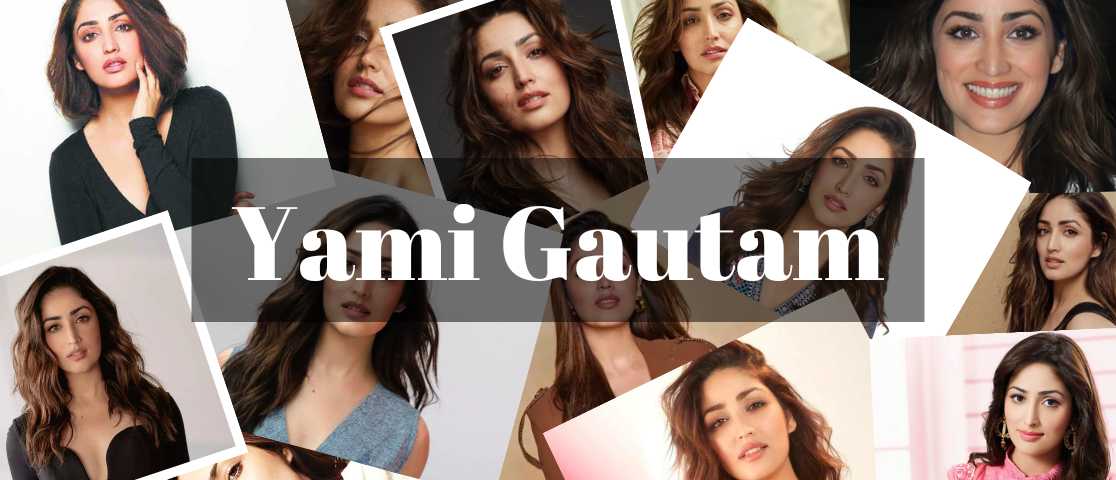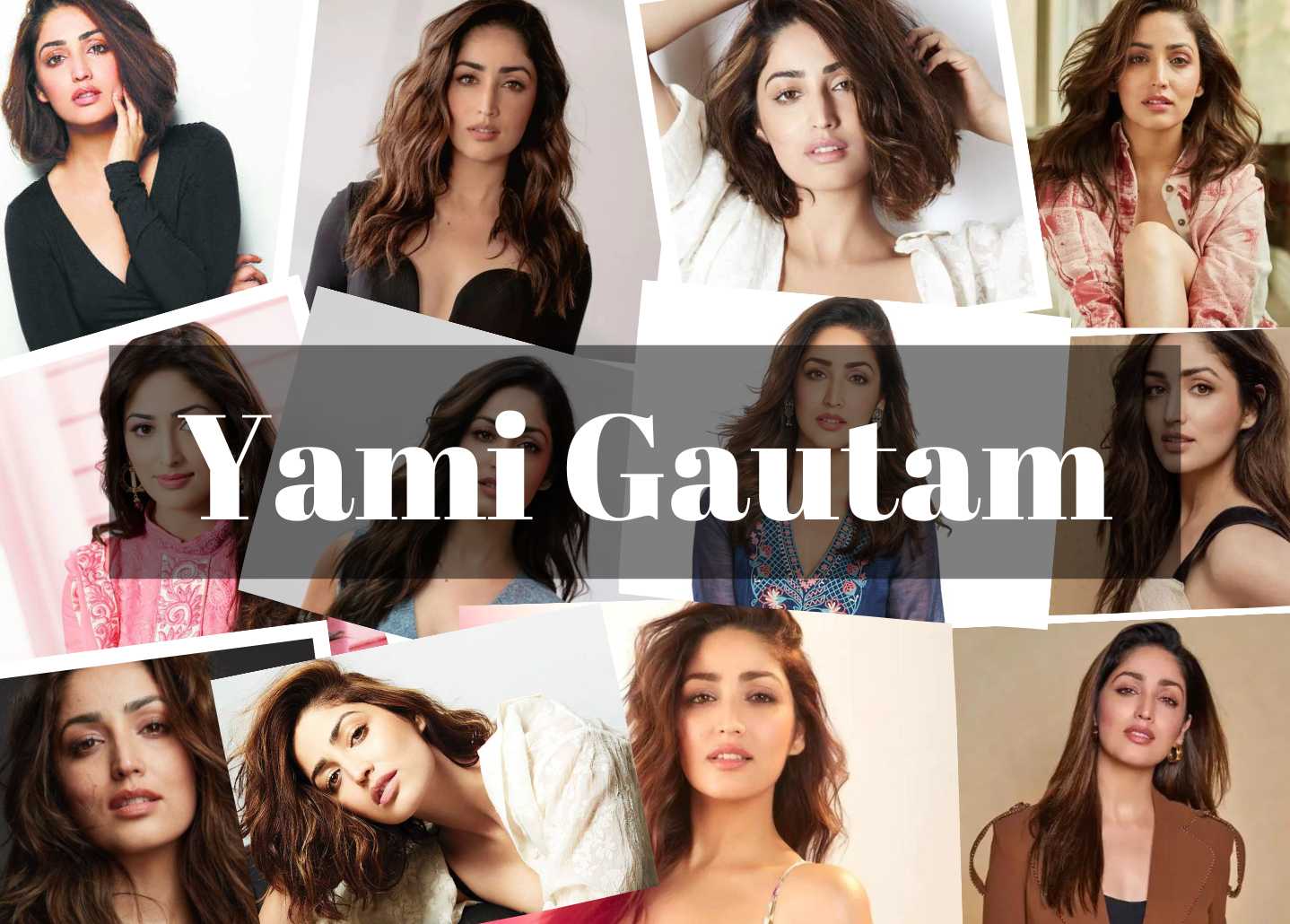 Yami Gautam, known as the Fair & Lovey girl (Now Glow & Lovely ) is not only a model for advertisements but a popular TV star and has been an established actress in Bollywood and South Indian Film Industry. Yami Gautam has also worked in Punjabi films.
Yami Gautam's Age and Yami Gautam's Biography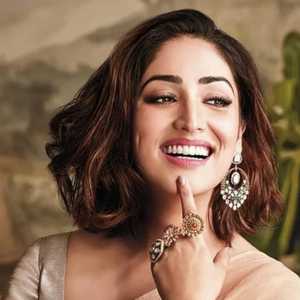 Yami Gautam is an Indian actress best known for her work in Hindi movies. She gained fame after appearing in certain Glow & Lovely advertisements (Earlier Known as Fair & Lovely). She started her acting career in television series before moving on to South Indian movies and subsequently Bollywood.

Yami Gautam's place of birth is in Bilaspur, Himachal Pradesh. Yami Gautam's family is a Hindu Brahmin family and she was raised in Chandigarh. Yami Gautam's birthday is on 28 November, Yami Gautam's birthyear is 1988. Yami Gautam's hometown is Chandigarh. Yami Gautam's zodiac sign is Sagittarius.

Raajkumar Aaryyan (2008) Tv Show was Yami's television debut. Yeh Pyar Na Hoga Kam (2009) was her second tv show. As a result of her early success in TV series like Chand Ke Paar Chalo (2008–2009) and Yeh Pyar Na Hoga Kam (2009–2010),Yami Gautam went on to star in a number of Malayalam, Tamil, and Telugu films.

Yami Gautam relocated to Mumbai at the age of 20 in order to pursue a career in film. She debuted on television in Chand Ke Paar Chalo. She kept acting in Raajkumar Aaryyan as the lead. After that, she appeared in Yeh Pyar Na Hoga Kam, which aired on Colors, where she had her most well-known television performance. She also took part in the reality competition series Kitchen Champion Season 1 and Meethi Choori No 1. She made her cinematic debut with the Kannada film Ullasa Uthsaha (2010). She then made her debut in Telugu and Punjabi flicks, Ek Noor (2011) and Nuvvila (2012). (2011). Her first Malayalam film was Hero (2012), while her first Tamil film was Gouravam (2013). Gautam made her Bollywood debut in the romantic comedy Vicky Donor by Shoojit Sircar (2012).

She has had the good fortune to be the face of numerous companies, including Cornetto, Glow & Lovely, Samsung Mobile, Chevrolet, Revlon, Khimji Jewellers, iRange by Piramal, Hand in Hand Sanitizers, and Kai Razors. Elle, Cosmopolitan, Femina, Brides Today, and other renowned and prestigious fashion, lifestyle, and film publications have all featured Yami Gautam on their covers.

Claim Your FREE Celebrity Shoutout
✕
Claim Now!
Yami Gautam's Family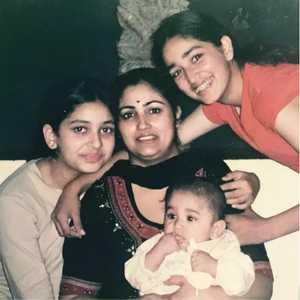 Punjabi film director Mukesh Gautam is her father. He is PTC Network's vice president. Yami Gautam Is the daughter of Anjali Gautam. Surilie Gautam is Yami Gautam's younger sister. Yami Gautam's younger sister made her debut on the big screen in the Punjabi movie Power Cut. Yami Gautam's younger brother is Ojas Gautam. Yami Gautam got married in 2021. Yami Gautam's Husband's name is Aditya Dhar. Aditya Dhar and Yami Gautam's marriage date was June 4th, 2021. She changed her name to Yami Gautam Dhar after getting married.

Yami Gautam's Educational Qualification
Yami completed her ordinary education at Yadavindra Public School, Chandigarh. When she was a young girl, she wanted to join the Indian Administrative Services (IAS), but at the age of 20, she made the decision to try her hand at acting. After finishing high school, Yami enrolled in Punjab University to earn her honors degree in law.

She had aspirations of entering the civil service as a young girl, but she eventually decided to focus on acting, which was her true passion.\ She enjoys reading, making her home beautiful, and listening to music.
Talk To Similar Celebrities
Yami Gautam's Affair and Relationship.
Yami Gautam and Pulkit Samrat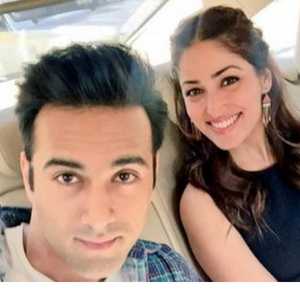 Pulkit Samrat and Yami Gautam have been in the news ever since the Sanam Re movie began. When Pulkit Samrat and his wife, Shweta Rohira, who also happens to be superstar Salman Khan's rakhi sister, filed for divorce, it gave rise to dating rumors between Yami Gautam and Pulkit Samrat. Pulkit Samrat and Shweta Rohira tied the knot in November 2014 with a band, a baaja, a baarat, and the approval of Salman Khan, Shweta's rakhi brother. The fairy tale for the two hit rock bottom a year after they wed in 2014. When this happened, Pulkit and Yami were finishing up Junooniyat, their second movie together. Pulkit Samrat reportedly left his Mumbai flat by the end of November 2015 and relocated to Delhi, where he was said to be living with Yami Gautam.

However, Pulkit has publicly disputed these allegations. The actor clarified the situation regarding the rumors on Twitter by writing, Duh! False news! The link to the report was also posted by the actor. A few rumors that surfaced after Yami Gautam began filming Kaabil state that things are not going well for the Junooniyat lead actors. According to additional reports, Pulkit, who was reportedly staying with Yami in Delhi, has relocated his base to Mumbai. According to sources, one of the reasons for the breakup is that Yami's parents disapprove of her dating a married guy. The second explanation is Yami's private interactions with Hrithik Roshan in Sanjay Gupta's Kaabil, which Pulkit is believed to have found deeply unsettling.

Yami Gautam's Husband Aditya Dhar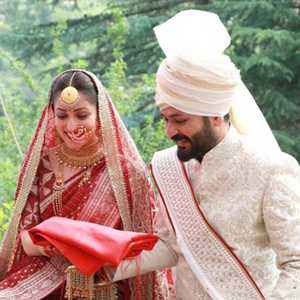 Yami Gautam spoke about her relationship with Aditya. I'd say the beginning was when Uri: The Surgical Strike was being promoted (2019). We then began conversing, said Yami Gautam to HT City. The actor clarified that she wouldn't call it dating. But yes, that was the moment when we first spoke to one another and formed a friendship. Yami went on to discuss having faith in the relationship. You simply know it when you begin to comprehend the person's value system and the family to which he belongs. You don't have to be alike or have comparable hobbies, but you should have the same ethical standards and value system. And we do that quite a bit. Aditya has my utmost regard and I have great admiration for him both personally and professionally. I admire him for being himself, the actor remarked.

On June 4, actor Yami Gautam and director Aditya Dhar got married. When the pair announced their engagement on social media, many people were curious about their romance. A lovely image by Yami Gautam on Social Media Handles served as the wedding announcement.

Yami Gautam's Movies, TV Shows and Career
Yami Gautam's TV Show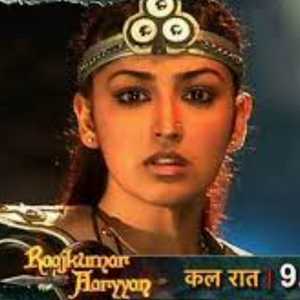 Raajkumar Aaryyan (2008)

Aaryyan in order to defend the young prince's family, his countrymen, and his love Bhairavi played by Yami Gautam, travels with his instructor Bhootnath beyond ethereal worlds. Along the way, they battle sorcery, magical monsters, and other demons.

An Indian television soap opera called Raajkumar Aaryyan features Yami Gautam. It was initially shown in January 2008 and was produced by Sphere Origins as part of a lineup of shows promoting the debut of NDTV's new Imagine channel. The series rose to the top spot among Imagine's most popular shows in terms of views.

Chand Ke Paar Chalo (2008)

The show is about true love getting a second chance. An Indian television program called Chand Ke Paar Chalo aired on NDTV Imagine from September 29, 2008, until February 12, 2009, at 10:30 p.m. The actors Yami Gautam, made their acting debut in this series.

Yami Gautam's Movie: Vicky Donor(2012)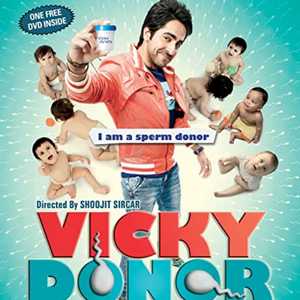 The owner of a fertility center and sperm bank requires a dependable supplier of superior sperm. As luck would have it, he meets Vicky Arora played by Ayushmann Khurrana, a charming Punjabi who he persuades to donate blood. Vicky falls in love with and marries Ashima played by Yami Gautam, a Bengali, but their marriage suffers as it is learned that she is infertile.

Yami Gautam was critically acclaimed for her breakthrough performance in a Hindi film Vicky Donor (2012), a satirical rom-com that was both critically and commercially successful.

Vicky Donor (2012) was Yami Gautam's first acting role in Bollywood, and it quickly made her the talk of the industry. Vicky Donor marked the beginning of her Bollywood career and her rise to fame. In 2012 and 2013, Yami Gautam's Bollywood debut, Vicky Donor, earned her the titles of Best Female Debut, Star Debut of the Year - Female, and Best Entertaining Female Debut at the Zee Cine Awards, IIFA Awards, and Big Star Entertainment Awards, respectively.

Yami Gautam's Movie: Badlapur (2015)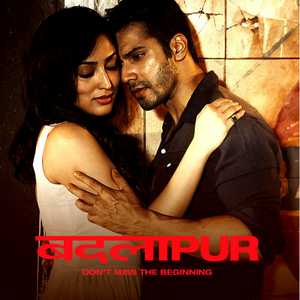 When two bank robbers attempt to flee by stealing their car, Raghu played by Varun Dhawan loses both his wife Misha played by Yami Gautam, and his son Robin. It is a revenge drama of Raghu avenging the death of his wife and son.

It was directed by Sriram Raghavan. Varun Dhawan and Nawazuddin Siddiqui appear in the movie, which is based on the Massimo Carlotto novel Death's Dark Abyss. Huma Qureshi, Yami Gautam, Vinay Pathak, Divya Dutta, and Radhika Apte play supporting roles. For the Badlapur filming, Varun went to Nashik Jail.

Three tracks from the little album Badlapur were written by Sachin-Jigar. The three songs fit in well with the movie's subject and are all definitely worth playing repeatedly. With the help of stirring words, the music effectively portrays a strong sense of betrayal, grief, hurt, and agony. A Punjabi-Hindi song that sticks with you long after you've listened to it is Jee Karda. One's interest in the movie is piqued by the Varun Dhawan video, and the rock version solidifies that impression.

The movie premiered on February 20, 2015. Badlapur was a commercial success, according to Box Office India, with global box office receipts of about 81.3 crores (US$10 million). The movie received nominations in several categories, including Best Film, for the 61st Filmfare Awards on January 11, 2016.

Yami Gautam's Movie: Kaabil (2017)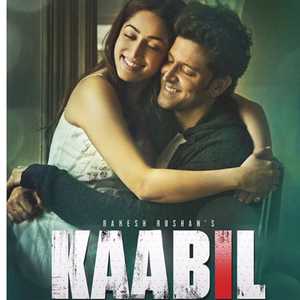 Supriya played by Yami Gautam and Rohan Bhatnagar played by Hritik Roshan are a couple who are both blind. Supriya is a housewife and Rohan is a dubbing artist. Life is good for them up until Supriya is sexually assaulted by Amit and Wasim. Amit was pardoned for his crime since he is Shellar's younger brother, a prominent politician. After the incident, Supriya ends her life. She died, shattering Rohan. As Shellar controls the police, he cannot receive justice, so Rohan plans his own retaliation.

A 2017 romantic action thriller movie in the Hindi language is titled Kaabil produced by Rakesh Roshan and directed by Sanjay Gupta. Hrithik Roshan, Yami Gautam, Ronit Roy, and Rohit Roy are the film's stars. Rajesh Roshan was the composer of the music. Kaabil was released in theatres on January 25, 2017. For his work at the 63rd Filmfare Awards, Hritik Roshan was nominated for a Filmfare Award for Best Actor.
Yami Gautam's Movie: Bala (2019)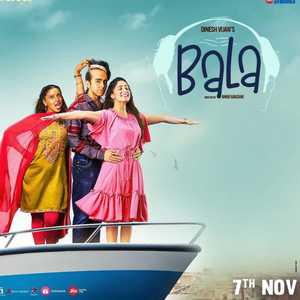 The main character of Gaurav Rawat aka Bala (Ayushmann Khurrana), a young man with male pattern baldness who lives in Kanpur, is Balmukund Shukla. The story is about his lack of confidence and the pressure that comes with early balding in society. Baldness and colorism are the main social issues that are addressed. Bala focuses on a young man and how he handles becoming prematurely bald. Bala's connection with the two ladies in his life, who are portrayed by Yami Gautam and Bhumi Pednekar, is also explored in the movie, which centers on his daily struggle due to hair loss.

Bala film went to general release in theatres on November 8, 2019. Both critically and financially, it was successful. With 172 crores in worldwide revenue, the movie became a hit. Amar Kaushik and Dinesh Vijan's 2019 Hindi-language satirical black comedy film Bala is based on an original story by Bengali filmmaker Pavel Bhattacharjee. It stars Yami Gautam, Bhumi Pednekar, and Ayushmann Khurrana.

Yami Gautam's Movie: Uri: The Surgical Strike (2019)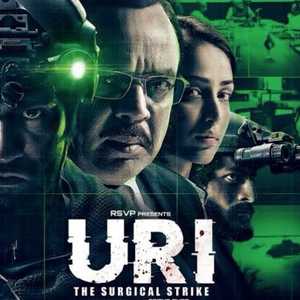 Uri is a movie about an undercover operation against a group of militants who assaulted a base in Uri, Kashmir. An undercover operation against a group of militants who assaulted a base in Uri, Kashmir, in 2016 and killed numerous soldiers is being directed by Major Vihaan Singh Shergill of the Indian Army played by Vicky Kaushal. Jasmine D'Almeida / Pallavi Sharma played by Yami Gautam portrayed an R&AW agent working covertly. Pallavi Sharma, a nurse who is an intelligence officer, was represented by Yami Gautam. The movie, which is broken up into five episodes, details what happened during the surgical strike that the Indian military carried out against alleged militants in Pakistan-occupied Kashmir.

How's the Josh? the remarkable dialogue of the movie Uri quoted by the Prime minister of India in his speech, Indian Cricket Team, Mumbai Police, and many more organizations.In the movie, Kaushal plays the lead character, who queries his team, How's the Josh? in response High, Sir! is the squad's response. In order to gauge the cadets' enthusiasm, this question is posed to them in Indian military academies. The conversation gained popularity on Indian social media, eventually becoming a craze in that country.

The movie Uri, which features Vicky Kaushal, Yami Gautam, Mohit Raina, Kirti Kulhari, and Paresh Rawal in significant roles, is a fictionalized account of the actual events surrounding the response to the 2016 Uri attack. It tells the tale of Col. Kapil Yadav of the Para Special Forces, who played a pivotal role in the events.

Yami Gautam's Movie: Dasvi (2022)
A street-smart and powerful politician named Ganga Ram Chaudhary (Abhishek Bachchan) is taken into detention by the court over an educational fraud. When requested to enter the prison through a small entrance, he confidently exclaims, Yeh Chaudharahat ki pagdi hain, jhukti ko nahin. He names his humble wife Bimladevi (Nimrat Kaur) as the chief minister and gives her control of the state while he is away. In the meantime, Chaudhary's whims and fancies are not tolerated by Superintendent of Police Jyoti Deswal (Yami Gautam), who Ganga Ram encounters in prison. Later, Jyoti accidentally triggers Chaudhary by referring to him as a anpadh gawaar in the heat of the moment.

The humiliated Chief Minister decides to attempt to pass his tenth-grade examinations after being offended. The man who is used to power struggles outside and gradually becomes disoriented in the realm of education. In contrast, Chaudhary's wife Bimladevi begins to study political ploys in an effort to prevent her husband from restoring his position. She is motivated by a desire for power.

Viewers fall in love with Yami Gautam's fierce character in the movie, which helps her draw in a sizable following. RK Vij, a former Special DGP (IPS - 88), recently spoke out in support of her work. Critics claim that this is the height of her professional development. In the movie Dasvi, Yami portrayed the tough police officer Jyoti, who motivates Abhishek's character to pass the Dasvi test. The actress has always been praised for her performance in the film.

Macha Macha Re and Ghani Trip, two songs by Sachin-Jigar for Dasvi, are notable for their upbeat tempos and passable melodies. Although its melody and choir arrangement have an Ek jindari hangover evoking the songwriters' own smash in Hindi Medium, Thaan liya (singled out wonderfully by Tanishkaa Sanghvi, Sukhwinder Singh, and others) is the best tune on this soundtrack (2017, Hindi).



Yami Gautam's Upcoming and New Movies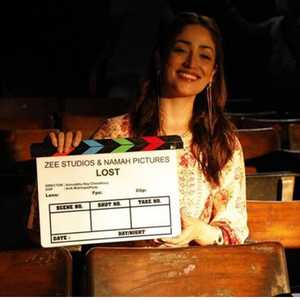 The actress has finished filming her upcoming movie Lost. Aniruddha Roy Chowdhary, who has won national awards, is in charge. The underbelly of a modern center was depicted in the film, which was shot in large portions across Kolkata and Purulia.

Yami Gautam is also working with Akshay Kumar In OMG 2. Amit Rai is the writer and director of the upcoming satirical comedy-drama movie OMG 2 - Oh My God! 2. The film, which also stars Akshay Kumar, Pankaj Tripathi, Yami Gautam, and Arun Govil, is a spiritual successor to OMG - Oh My God! (2012). The theme of the movie is the Indian educational system.

Yami Gautam's Career Timeline
Yami Gautam's Controversies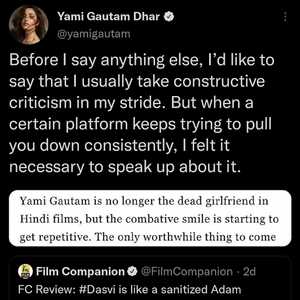 In the movie Dasvi, Yami Gautam lately appeared as a respectable police officer. Abhishek Bachchan plays a politician in the movie who makes an effort to further his education. Yami Gautam selected one review in particular and responded angrily to it on her Twitter feed.

Yami Gautam thought it was rude of the film critic to criticize her performance. Along with her irate tweet, she also captured a screenshot of a specific set of lines scribbled on her. Yami Gautam is no longer the dead girlfriend in Hindi cinema, the picture stated, but the belligerent smile is getting old.

Evidently, Yami Gautam has frequently received unfavorable comments from the aforementioned portal. She also mentioned that she used to stare up at the platform but hasn't done so in a while. Additionally, she made a request for the platform to stop reviewing her work going forward since she finds the process painful. I would ask you not to review my performance going forward, she wrote. That will allow me to find grace and make it less difficult.

Yami Gautam's Net Worth
Yami Gautam's estimated total net worth is $6 million, which is equivalent to about 45 crore Indian rupees. Her primary sources of income are movies and brand endorsements. Yami Gautam got nationwide fame from her advertisement for Fair & lovely (Now known as Glow & Lovely). Yami has a few high-end vehicles, including models like the Audi A4 and others. Yami resides in an expensive and luxury-style home in Chandigarh. Their real estate is thought to be worth 2 crore Indian rupees. She also owns a number of homes across the nation.

Dollar Missy has appointed Yami Gautam as its brand face. Actress Yami Gautam has been appointed as the brand ambassador for Dollar Missy by Dollar Industries, a premium female apparel line that sells legwear and necessary undergarments. She has lately endorsed Dollar Missy in addition to Glow & Lovely, Cornetto, Samsung Mobile, Chevrolet, and Revlon.

Yami Gautam's Awards and Nominations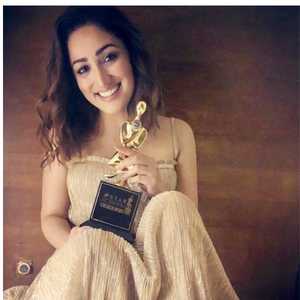 Screen Awards 2020 - Best Comedian for Bala (2019) - Won
Zee Cine Awards 2020 - Best Actor in a Comic Role for Bala (2019) - Nominated
International Indian Film Academy Awards 2020 - Best Supporting Actress for Bala (2019) - Nominated
ETC Bollywood Business Awards 2013 - Most Profitable Debut (Female) for Vicky Donor (2012) - Nominated
Filmfare Awards 2013 - Best Female Debut for Vicky Donor (2012) - Nominated
Screen Awards 2013 - Most Promising Newcomer – Female for Vicky Donor (2012) - Nominated
Zee Cine Awards 2013 - Best Female Debut for Vicky Donor (2012) - Won
Stardust Awards 2013 - Best Actress for Vicky Donor (2012) - Nominated
Stardust Awards 2013 - Superstar of Tomorrow – Female for Vicky Donor (2012) - Nominated
Star Guild Awards 2013 - Best Female Debut for Vicky Donor (2012) - Nominated
Times of India Film Awards 2013 - Best Debut – Female for Vicky Donor (2012) - Nominated
IIFA Awards (2013) - Star Debut of the Year – Female for Vicky Donor (2012) - Won
5th Boroplus Gold Awards 2012 - Rising Film Stars From TV for Vicky Donor (2012) - Won
Bhaskar Bollywood Awards 2012 - Fresh Entry of the Year for Vicky Donor (2012) - Nominated
People's Choice Awards India 2012 - Favorite Debut Actor (Male/Female) For Vicky Donor - Nominated
BIG Star Entertainment Awards 2012 - Most Entertaining Actor (Film) Debut – Female for Vicky Donor - Won
Yami Gautam's Interesting Facts and Trivia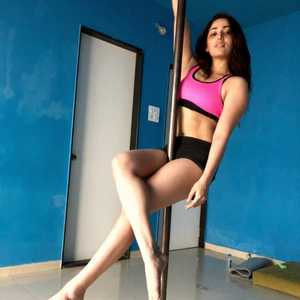 Yami would have become a lawyer if she had not become an actress. The actress admitted in a Deccan Chronicle interview that although she started off with an LLB, her career in movies prevented her from specializing as a lawyer.
She has stated that becoming an actress was never her goal. The actress said in an interview with Hindustan Times that she aspired to work as an IAS official.
In her early years, Yami was incredibly timid, reserved, and studious
When she was in school, Yami Gautam was an introvert.
Yami Gautam enjoys listening to music, decorating her home, and reading in her spare time.
Pole dancing is a part of Yami Gautam's exercise regimen.
Yami Gautam is Gautam Gambhir's Crush.
Social Media
Frequently Asked Questions