Vicky Kaushal | Movies Age Biography Net Worth Wife

Salatiya Baig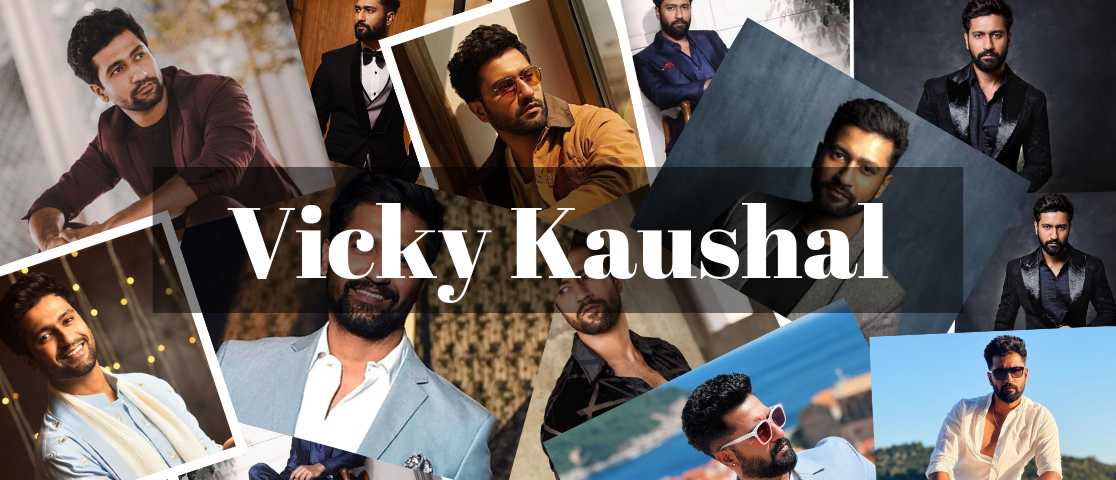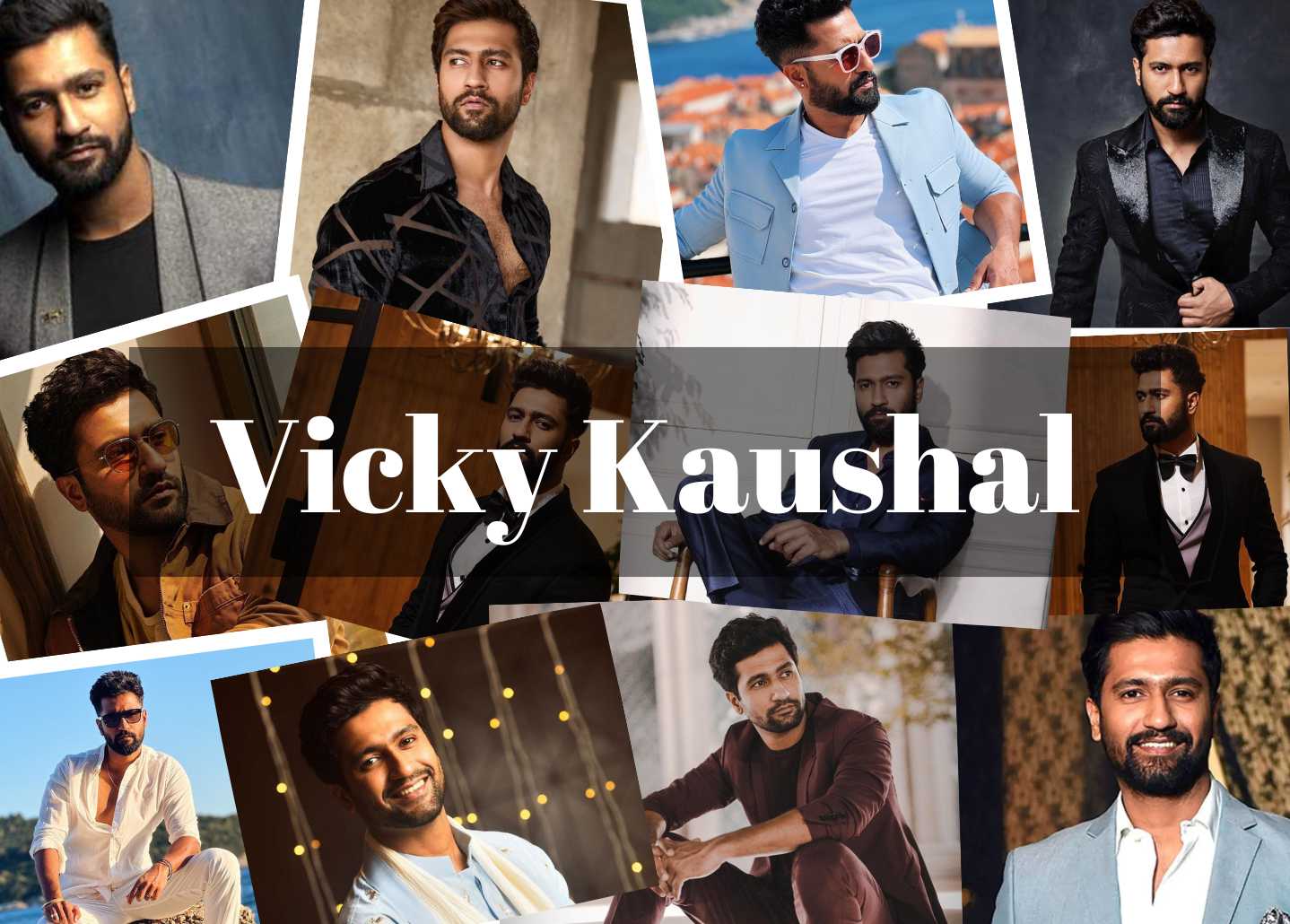 Vicky Kaushal's Age and Vicky Kaushal's Biography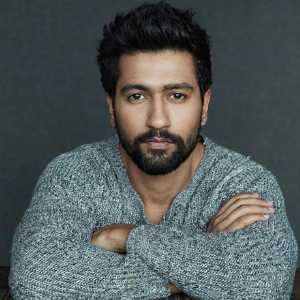 Vicky Kaushal is an Indian Actor who is best known for his work in Bollywood movies. Vicky Kaushal has a number of super hit movies like Uri, Raazi, Masaan, and many more. Vicky Kaushal's birthday is on 16th May. Vicky Kaushal's birth year is 1988. The age of Vicky Kaushal as of 2022 is 34 years old. Vicky Kaushal's place of birth is Mumbai, Maharashtra. Vicky Kaushal's zodiac sign is Taurus.

Vicky Kaushal has received various honors, including a National Film Award and a Filmfare Award, and he was included in Forbes India's list of the 100 most influential people in the country in 2019. Vicky Kaushal began his film career by assisting Anurag Kashyap on the 2012 crime movie Gangs of Wasseypur. Vicky Kaushal later appeared in supporting roles in two of Kashyap's films after earning an engineering degree from Rajiv Gandhi Institute of Technology. Vicky Kaushal's debut performance came in the 2015 movie Masaan.

Vicky Kaushal then starred in the psychological suspense film Raman Raghav 2.0. (2016). Vicky Kaushal's supporting performances in Raazi and Sanju, two of the highest-grossing Hindi movies of the year, helped him become more well-known in 2018. For Vicky Kaushal's work in Sanju, he was honoured with the Filmfare Award for Best Supporting Actor. Vicky Kaushal became a renowned actor after playing a military officer in the 2019 war movie Uri: The Surgical Strike which earned him the Best Actor National Film Award. Vicky Kaushal's portrayal of Udham Singh in the biopic Sardar Udham received favourable reviews (2021)

After Vicky Kuashal made his debut, Kaushal was considered one of the most promising rookies in Hindi film by the media. Despite not having the normal looks for Hindi cinema, Firstpost claims that Vicky Kaushal's "quality as a performer shined through straight from his first film" and placed him in a group of young performers that changed the idea of the classic hero. Critics have since examined the roles and performances Vicky Kaushal gave.
Rajeev Masand spoke to "the undeniable vulnerability in his eyes that comes from 'feeling' and 'living' his parts" in an article for Elle in 2019. Vicky Kaushal's "chameleon-like ability to morph himself into any character has already resulted in an impressive body of work and turned him into the go-to guy for demanding roles that add weight to a major movie," wrote Asjad Nazir of Eastern Eye while discussing Vicky Kaushal's career in a 2021 article.

Keep reading to know more about Vicky Kaushal's biography, family, age, birthday, girlfriend, Vicky Kaushal's marriage, wedding, wife, height, new movies, upcoming movies, career timeline, school, college, education, and to see exclusive Vicky Kaushal photos.

Claim Your FREE Celebrity Shoutout
✕
Claim Now!
Vicky Kaushal's Childhood and Family
Vicky Kaushal's birthday is on May 16. Vicky Kaushal's birth year is 1988, Vicky Kaushal's house was in a suburban Mumbai chawl. Vicky Kaushal's age is 34 years. Speaking of Vicky Kaushal's parents, Vicky Kaushal's mother is Veena Kaushal, a housewife, and action director Sham Kaushal is Vicky Kaushal's father. Sunny Kaushal, Vicky Kaushal's younger brother, is a performer. Vicky Kaushal's family is from Hoshiarpur, Punjab. Vicky Kaushal has characterized himself as a "normal youngster who was interested in academics, playing cricket, and watching movies,". Vicky Kaushal's education is of engineering degree in electronics and telecommunications. Vicky Kaushal's college was Mumbai's Rajiv Gandhi Institute of Technology in 2009 because his father wanted him to have a secure job outside of show business.

Vicky Kaushal realized he had no actual interest in an office job during an industrial visit to an IT company in his graduation year and started to pursue a career in movies. Vicky Kaushal participated in theatre with Manav Kaul's Aranya group and Naseeruddin Shah's Motley Productions, performing everything from backstage and announcements to stand-ins, while also studying acting at Kishore Namit Kapoor's academy. Vicky Kaushal spent the following two years attending various types of auditions, but he received no promising chances. In 2011, he made his debut as an actor in the stage production Laal Pencil.
Talk To Similar Celebrities
Vicky Kaushal's Girlfriend list and Relationship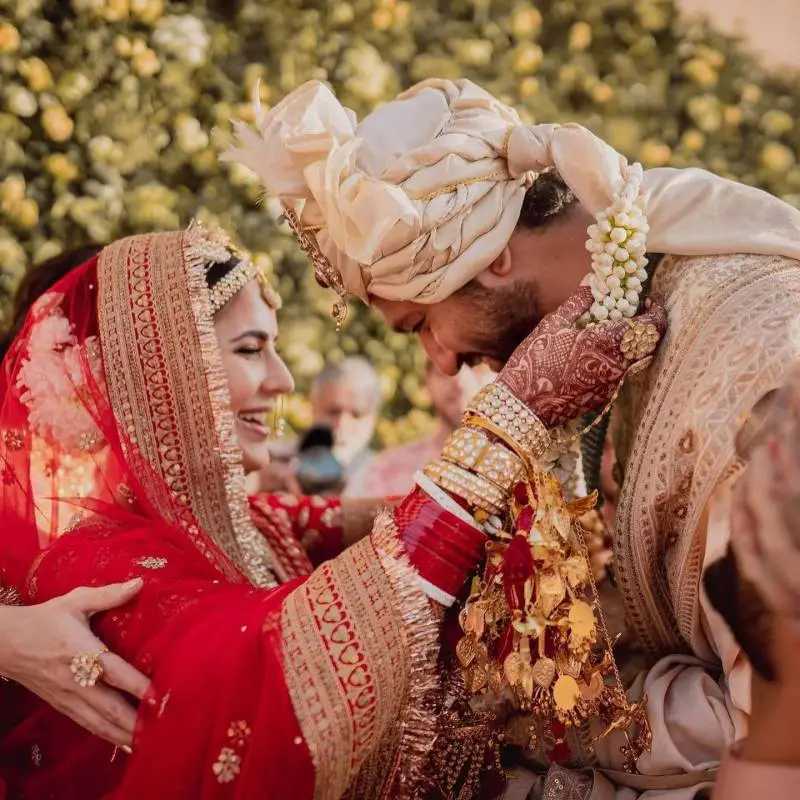 Vicky Kaushal is one of the most good-looking actors in Bollywood. Vicky Kaushal is a literal heartthrob in the whole country with a huge number of female fans all around the globe. The Punjabi Munda has stolen a number of hearts from each corner of the globe. Talking about Vicky Kaushal's love life after entering Bollywood, he's dated quite a few B-town actresses. Vicky Kaushal has dated three actresses in the past. The name that came up was, Malavika Mohanan, whom Vicky dated in 2019. Vicky Kaushal was also said to be dating Bhumi Pednekar in 2019. And lastly, Vicky Kaushal dated Harleen Sethi for a year from 2018 to 2019.


Vicky Kaushal's marriage happened recently to Katrina Kaif who is also a very popular Indian Actress and one of the highest-paid celebrities in India. Vicky Kaushal has mentioned in various interviews and talk shows like Koffee With Karan that he always adored Katrina Kaif and has a crush on her. To see how Vicky Kaushal manifested his life with Katrina Kaif is very cute. Vicky Kaushal and Katrina Kaif's marriage date is on 9th December 2021. Vicky Kaushal stated that his life is now settled after his wedding with Katrina Kaif. Vicky Kaushal's wife name is Katrina Kaif.

Vicky Kaushal's Movie List
As an associate director for Anurag Kashyap in the two-part criminal drama Gangs of Wasseypur, Vicky Kaushal began his career in the film industry in 2012. Vicky Kaushal regards Kashyap as his mentor. Vicky Kaushal then appeared in supporting roles in Kashyap's films Geek Out, Bombay Velvet, and Luv Shuv Tey Chicken Khurana (2012).
Vicky Kaushal's Movie: Masaan (2015)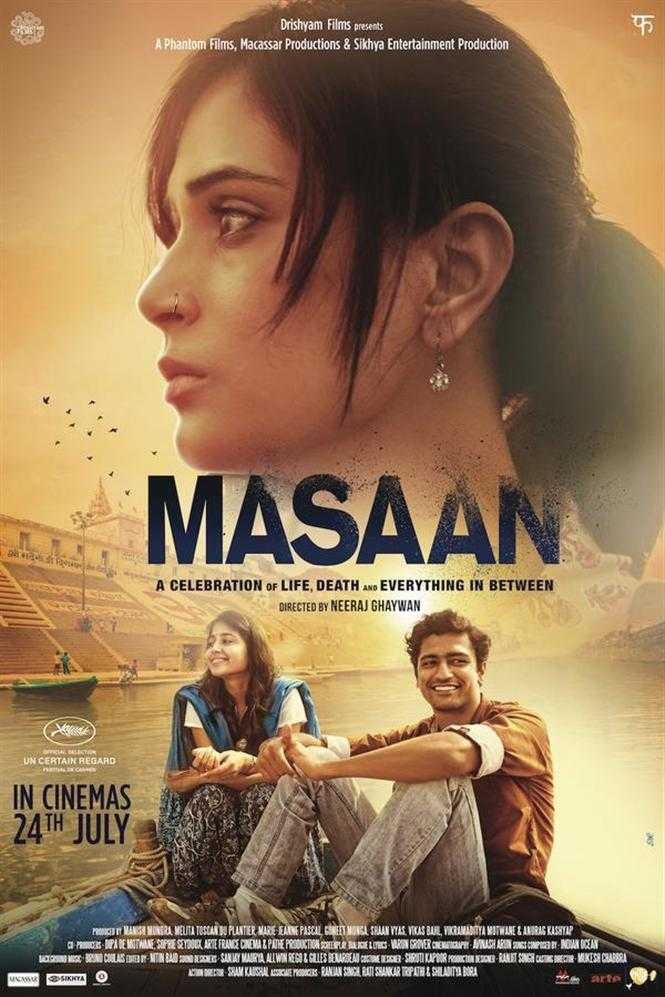 Vicky Kaushal's debut lead appearance was in Neeraj Ghaywan's 2015 independent drama Masaan. Vicky Kaushal spent time in Benaras, where the movie is situated, and studied the habits of local males in order to portray a young man from a low socioeconomic class who yearns for a better life. At the 2015 Cannes Film Festival, the movie was exhibited in the Un Certain Regard section and took home two prizes, including the FIPRESCI Prize. Vicky Kaushal assisted Anurag Kashyap on Gangs of Wasseypur, and after Rajkummar Rao withdrew, he was cast following an audition.
Masaan received positive reviews, and The New York Times described it as a prime example of Indian cinema's greater realism. Vicky Kaushal's portrayal was described as "poignant and memorable" by Nikhil Taneja of HuffPost, and by Anuj Kumar of The Hindu as "he effortlessly portrays both the inferiority complex and the attitude of bursting through the caste cauldron." In addition to numerous honours, Vicky Kaushal's performance earned him nominations for the Asian Film Award for Best Newcomer, the IIFA and Screen Awards for Best Male Debut.
Vicky Kaushal's Movie: Zubaan (2015)
Zubaan, which Vicky Kaushal had filmed before Masaan, was screened at the 2015 Busan International Film Festival. Vicky Kaushal played the role of a man in mourning who begins to stammer after his father commits suicide. Vicky Kaushal spent time with some of the doctor's patients while working with a speech therapist to learn stammering tendencies. Vicky Kaushal struggled to separate from the role after finishing filming, and he started to stammer in real life. Variety's Justin Chang referred to Vicky Kaushal as a "charismatic, inherently compelling performer" after seeing him perform. In the 2016 psychological suspense film Raman Raghav 2.0, directed by Anurag Kashyap, Kaushal plays a chain-smoking, drug-addicted police officer who was on the lookout for a serial killer played by Nawazuddin Siddiqui.
Vicky Kaushal's Movie: Love Per Square Foot (2018)
In 2018, Vicky Kaushal achieved his breakthrough. Vicky Kaushal portrayed the male lead in the Netflix original romantic comedy Love per Square Foot, which was produced in India. The on-screen chemistry between Kaushal and his co-star Angira Dhar, according to Shweta Ramakrishnan of Firstpost, was the movie's high point. Later in 2019, it was shown at the Beijing International Film Festival.
Vicky Kaushal's Movie: Raazi (2018)
The following Vicky Kaushal performance was in Meghna Gulzar's spy drama Raazi (2018), which was adapted from Harinder Sikka's book Calling Sehmat, a true story about an Indian Research and Analysis Wing (RAW) operative who, at her father's request, weds into a Pakistani military family in order to provide intelligence to India before the 1971 Indo-Pakistani War. Raazi's main photography commenced in Mumbai in July 2017 and was finished on October 27, 2017. Several locales, including Patiala, Nabha, Malerkotla, and Doodhpathri, were used for filming.
Vicky Kaushal's Movie: Sanju (2018)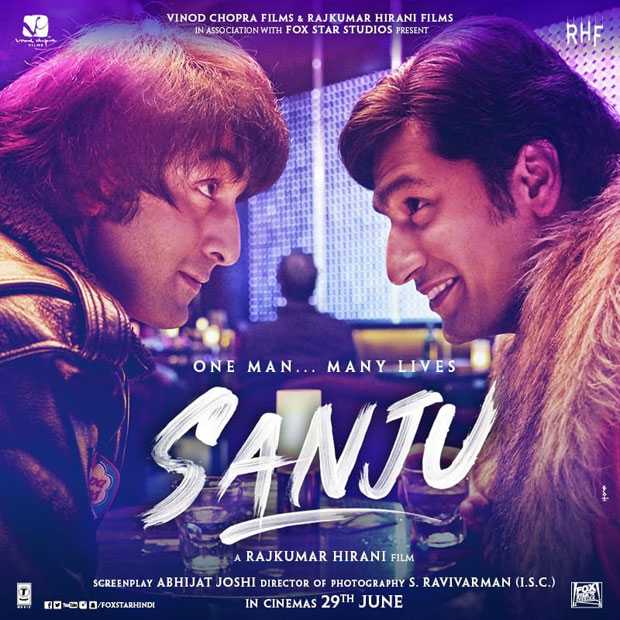 The biography Sanju, directed by Rajkumar Hirani and starring Ranbir Kapoor as the disturbed actor Sanjay Dutt, was Vicky Kaushal's biggest commercial success of 2018. The character of Kamli, performed by Vicky Kaushal, was based on a number of Dutt's real-life acquaintances. He spent time with Paresh Ghelani, who was the main influence for the part, in order to get ready.
The movie chronicles the life of Bollywood actor Sanjay Dutt, including his drug addiction, his arrest for his alleged involvement in the 1993 Bombay bombings, his relationship with his father, his comeback in the business, the eventual dismissal of the Bombay bombing charges, and his eventual release after serving his jail sentence. Along with an ensemble cast that includes Paresh Rawal, Vicky Kaushal, Anushka Sharma, Dia Mirza, and Jim Sarbh, Ranbir Kapoor plays the lead role.

Vicky Kaushal's Web Series: Lust Stories(2018)
Lust Stories, an anthology movie, was the second Netflix production of the year starring Vicky Kaushal. It comprises of four short films that explore female sexuality; in Karan Johar's part, Vicky Kaushal played a newlywed who fails to recognise his wife's (Kiara Advani's) sexual unhappiness.
Vicky Kaushal's Movie: Manmarziyan (2018)
In Manmarziyan, a love triangle set in Punjab that also stars Taapsee Pannu and Abhishek Bachchan, Vicky Kaushal and Kashyap reunited.Vicky Kaushal portrayed the part of Vicky Sandhu, a local DJ who struggles with commitment and has a crush on Pannu's character. The movie had its world premiere at the 2018 Toronto International Film Festival and received favourable reviews. Anupama Chopra observed how effectively he used silences to elicit the desire and suffering of his character. Shilpa Jamkhandikar of Reuters found him to be at once petulant, childlike and suddenly cheerful, bringing a vulnerability to Vicky that saves him from being the villain of the piece.
Vicky Kaushal's Movie: Uri: The SurgicalL Strike (2019)
Vicky Kaushal played a military officer in the 2019 action movie Uri: The Surgical Strike, which was produced by Aditya Dhar and shot in Serbia and is based on the 2016 Uri incident. Vicky Kaushal trained for five months in mixed martial arts and the military, gaining muscle weight and following a ketogenic diet. Vicky Kaushal, Yami Gautam, Mohit Raina, Kirti Kulhari, and Paresh Rawal all play significant roles in the movie, which chronicles the tale of Col. Kapil Yadav of the Para Special Forces (Kaushal), who took centre stage during the events.
Vicky Kaushal's Movie: Bhoot- Part One : The Haunted Ship(2020)
A year later, Vicky Kaushal played a grieving shipping officer in the horror movie Bhoot - Part One: The Haunted Ship (2020). Vicky Kaushal fractured his cheekbone in an accident that occurred when they were filming an action scene. The movie, which is based on a true event about the MV Wisdom incident that happened in Mumbai in 2011, depicts the tale of an officer who must move a ghostly, abandoned ship that has been standing still on Juhu Beach. Beginning in December 2018, principal photography ended in September 2019. The movie was originally scheduled for release on November 15, 2019, however it was delayed and instead opened in theatres on February 21, 2020, in India.
Vicky Kaushal's Movie: Sardar Udham (2021)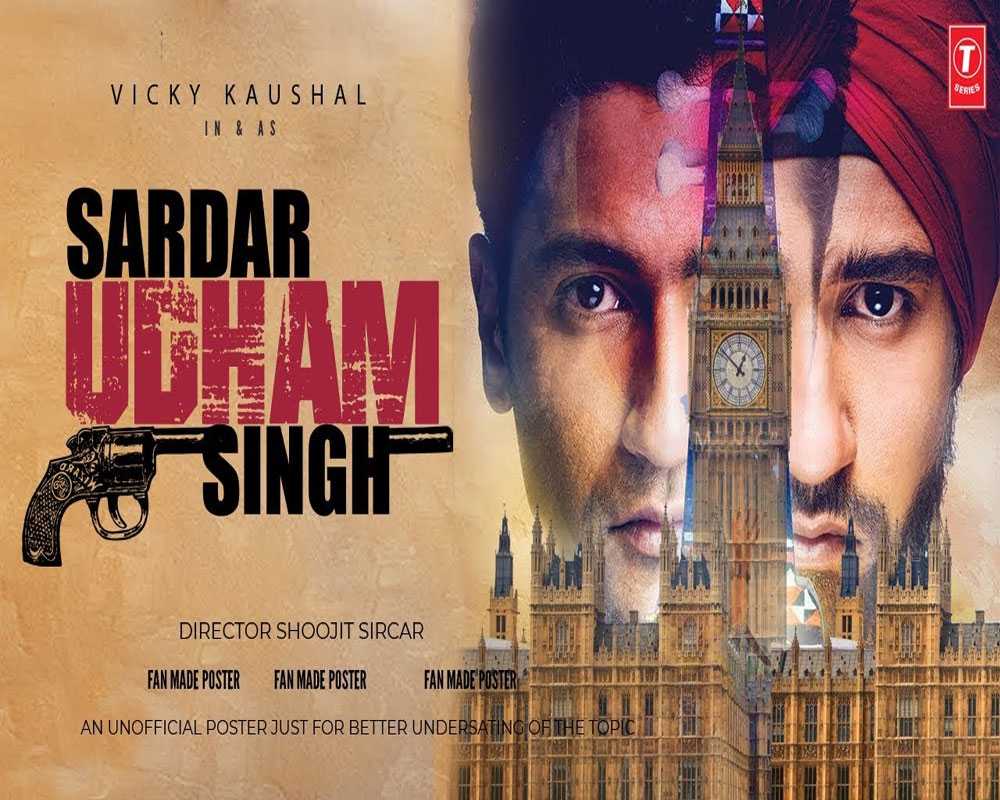 Sardar Udham, directed by Shoojit Sircar, was the only movie Vicky Kaushal had in 2021; it was digitally published on Amazon Prime Video after being repeatedly delayed owing to the COVID-19 epidemic. The movie is based on the life of Udham Singh, a freedom fighter who murdered Michael O'Dwyer in retaliation for his involvement in the 1919 slaughter at Jallianwala Bagh. Vicky Kaushal shed approximately 15 kg of weight in just two months to play the younger version of his character, who was 19 at the time of the carnage. Vicky Kaushal's performance in the movie garnered praise from critics, with Chatterjee describing it as his greatest to date. For his work, Vicky Kaushal received the IIFA Award for Best Actor.

Vicky Kaushal has also starred in music videos. Vicky Kaushal was seen in Arijit Singh's Pachtaoge alongside Nora Fatehi. Vicky Kaushal was then seen in the song Muskurayega India which was sung by Vishal Mishra. Other than this, Vicky Kaushal has hosted a number of award shows which includes, 25th Screen Awards, Zee Cine Awards 2019, 64th and 65th Filmfare Awards. Vicky Kaushal also appeared on the wild survival show Into The Wild With Bear Grylls.
Vicky Kaushal's Upcoming Movies
Vicky Kaushal has completed shooting on three upcoming films. Vicky Kaushal, Kiara Advani, and Bhumi Pednekar will star in the comedy Govinda Naam Mera directed by Shashank Khaitan. In the family film The Great Indian Family directed by Vijay Krishna Acharya and starring Sara Ali Khan, Vicky Kaushal will appear alongside Manushi Chhillar. Vicky Kaushal is also filming for the yet-untitled movie directed by Anand Tiwari, which also stars Tripti Dimri, and the immigration drama Dunki, which also stars Shah Rukh Khan and Taapsee Pannu. The next film will be Sam Bahadur, a biopic about the life of Field Marshal Sam Manekshaw and Vicky Kaushal's second collaboration with Meghna Gulzar.
Govinda Naam Mera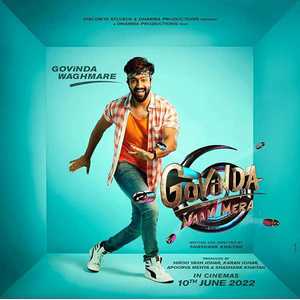 In this dosage of turmoil, uncertainty, and comedy, the endearing Govinda Waghmare splits his attention and love between his wife Mrs. Waghmare, and his girlfriend. Shashank Khaitan is the writer and director of Govinda Naam Mera. The movie will be released on the 16th of December 2022. Fans are excited to see what Kiara, Bhoomi, and Vicky have to offer through this film.
Vicky Kaushal's Career Timeline
Vicky Kaushal's Controversies
Vicky Kaushal recently found himself in hot water after an Indore allegation was made against him. A local man said that Vicky Kaushal rode a two-wheeler with his licence plate on and that the film's crew had exploited his registration number. This complaint was made after images of Vicky Kaushal and Sara Ali Khan riding a bike while a movie was being filmed in Indore went viral. Jai Singh Yadav, the complainant, stated to ANI, "I own the vehicle with the licence plate utilised in the movie scene. I'm not sure if the film unit is aware, but this is against the law. My licence plate cannot be used without my consent. I delivered a memo to the station. In this situation, something should be done."
It has since been made clear that there was nothing improper about it because the aforementioned bike and licence plate belonged to a worker at the production company. It has been discovered that the reason for this confusion was a bolt that caused number 1 to appear to be number 4. "We discovered during our examination of the licence plate that the bolt affixed to it was the root of all confusion. The number one seems to be the number four because of that bolt. The movie producer owns the number used in the movie sequence. As a result, our probe had turned up no evidence of unlawful activity "ANI cited Rajendra Soni, a sub-inspector in Bangangam.
Vicky Kaushal's Net Worth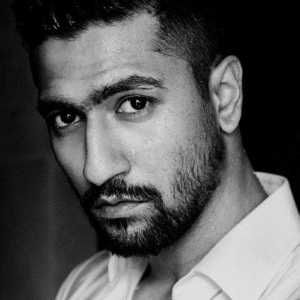 Vicky Kaushal is a well-known Bollywood actor and leads an opulent life. Vicky Kaushal is the owner of a lavish property in Mumbai, which is situated in the most affluent neighborhood, Andheri West's Oberoi Springs. Vicky Kaushal's apartment is tastefully decorated, with roomy living areas and a terrace that offers stunning views. Vicky Kaushal also owns a large number of properties in India.
Vicky Kaushal's properties are in huge numbers and he enjoys investing in high-end vehicles and is the proud owner of several. Vicky Kaushal owns cars like The Mercedes GLB which costs about 50 lakh rupees. Second on the list is the BMW X5. This luxury set him back almost 88 lakh rupees. The Mercedes-Benz GLC has a price tag of about 60 lakhs, the most expensive SUV in Vicky Kaushal's garage, the brand-new Range Rover Autobiography cost 4.37 crore Indian rupees.
Vicky Kaushal is the ultimate candidate for a major corporation when it comes to branding, and many of them want him to be their brand ambassador. One of India's most well-known audio and wearable companies, "Fire-Boltt," is represented by Vicky Kaushal as its brand ambassador. Vicky Kaushal also has a long list of other brand endorsements, including those for Oppo, Havells India, Reliance Trends, Boult Audio, and other products. Vicky Kaushal has a net worth of about $5 million.

Vicky Kaushal's Achievements
Asian Film Awards- Best Newcomer for Masaan, 2016 (Nominee).
Asian Film Awards- Best Supporting Role for Sanju, 2016 (Nominee).
Filmfare Awards- Best Supporting Actor for Sanju, 2019.
Filmfare Awards- Best Actor for Uri: The Surgical Strike, 2020 (Nominee).
Indian Film Festival Of Melbourne- Best Supporting Performance for Sanju, 2019.
International Indian Film Academy Awards- Best Debut Actor for Masaan, 2016
International Indian Film Academy Awards- Best Supporting Actor for Sanju, 2019.
International Indian Film Academy Awards- Best Actor for Raazi, 2019 (Nominee).
International Indian Film Academy Awards- Best Actor for Uri: The Surgical Strike, 2020 (Nominee).
International Indian Film Academy Awards- Best Actor for Sardar Udham, 2022.
Jargon Film Festival- Best Jury Award for Masaan, 2016.
66th National Film Award- Best Actor for Uri:The Surgical Strike, 2019.
Producers Guild Film Awards- Best Debut Actor for Masaan,2016 (Nominee).
Screen Awards- Best Male Debut for Masaan, 2016.
Screen Awards- Best Supporting Actor for Raazi, 2019 (Nominee).
Screen Awards- Best Supporting Actor for Sanju, 2019 (Nominee).
Screen Awards- Best Actor for Manmarziyan, 2020 (Nominee).
Screen Awards- Best Actor for Uri: The Surgical Strike, 2020 (Nominee).
Stardust Awards- Best Acting Debut (Male) for Masaan, 2016 (Nominee).
Zee Cine Awards- Best Male Debut for Masaan, 2016.
Zee Cine Awards- Best Actor In A Supporting Role (Male) for Sanju, 2019.
Zee Cine Awards- Best Actor (Critics) for Uri: The Surgical Strike, 2020 (Nominee).
Did You Know?
Vicky Kaushal's father was a stuntman, and his family used to reside in ai chawl in Mumbai.
Vicky Kaushal enjoys travelling, dancing, and reading. He is a trained dancer in addition to being an actor.
Vicky Kaushal was given a job opportunity after finishing his engineering degree, but he rejected it because he wanted to pursue acting full-time.
Vicky Kaushal enjoys seeing Hrithik Roshan and Nawazuddin Siddiqui in movies and are his favourite actors.
In order to prepare for his role as a chain smoker for ACP Raghavan Singh in Raman Raghav 2.0, Vicky Kaushal smoked a pack of cigarettes every day.
Vicky Kaushal attended acting classes taught by Kishore Namit Kapoor and appeared in numerous plays.
Social Media
Frequently Asked Questions