Kirti Kulhari | Biography, Career, Age, Net worth, Movies

Hitesh Mandot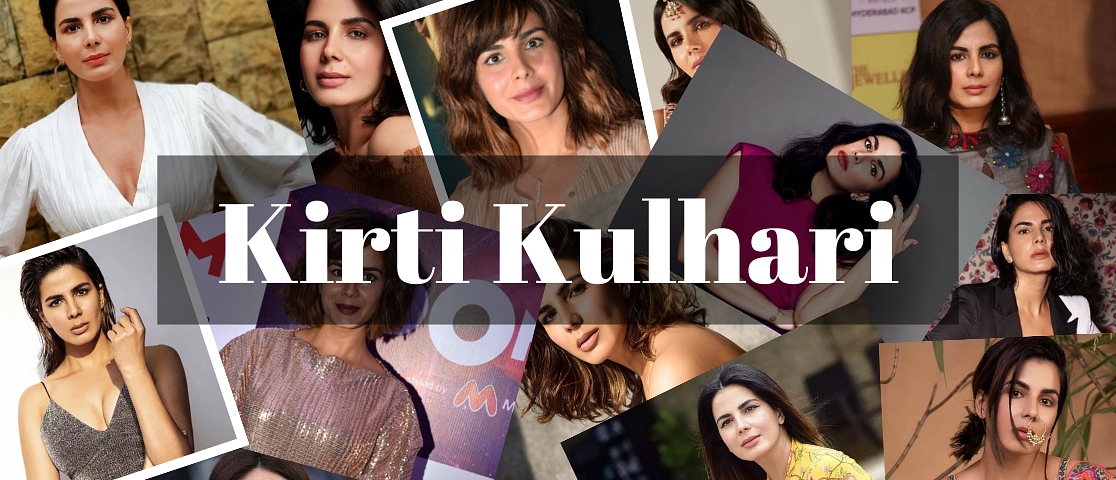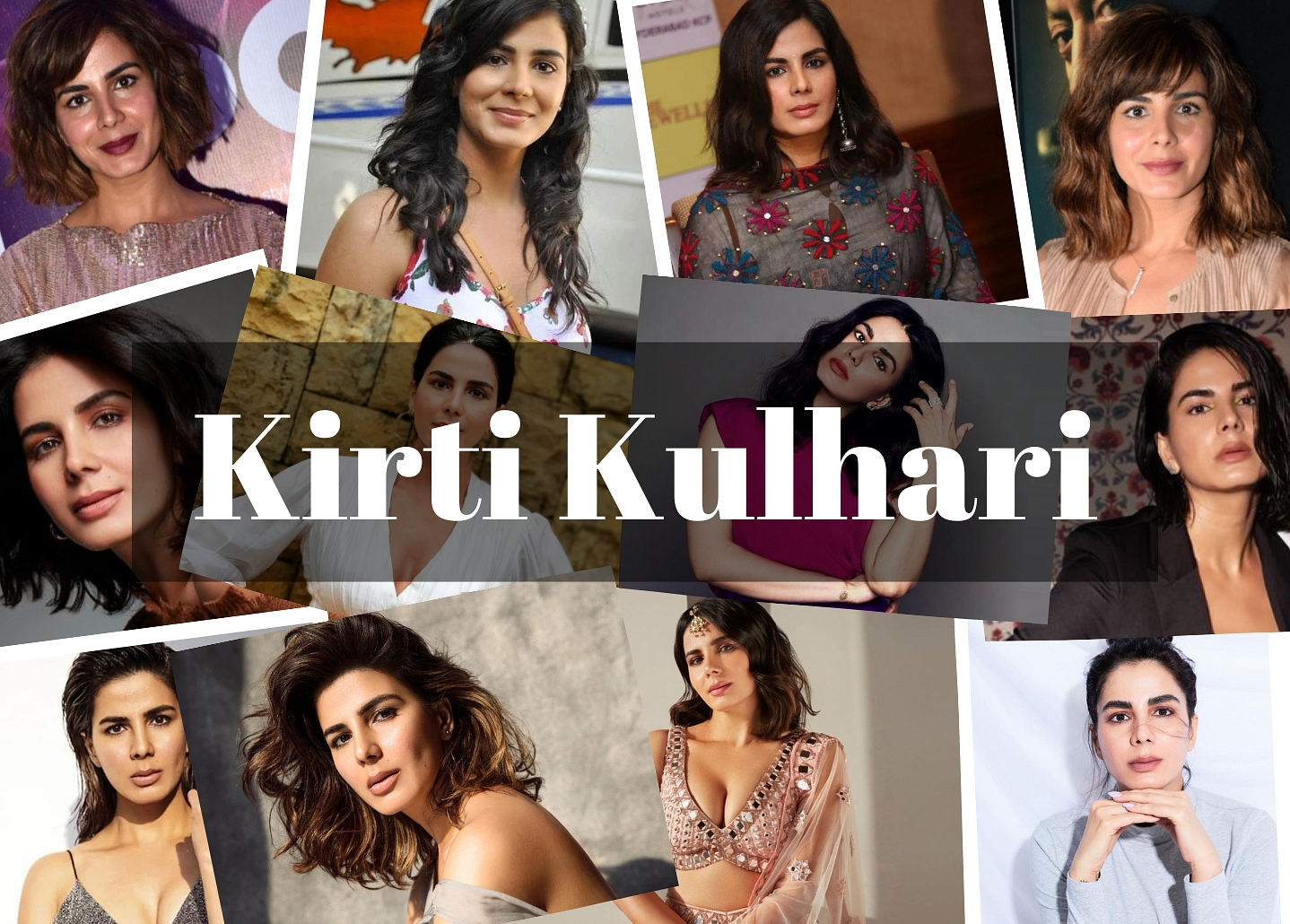 Kirti Kulhari is an Indian actress known for her bold characters onscreen. Anjana Menon of the web series Four More Shots or Seerat Kaur of Uri The Surgical Strike, Kirti Kulhari has proved that she can do it all. Let us know more about Kirti Kulhari's personal life and career.
Kirti Kulhari's Biography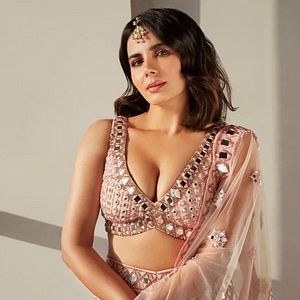 Kirti Kulhari is an Indian model and actress. Kirti Kulhari's birthdate is 30 May 1985. Kirti Kulhari's age is 36 years as of 2022. Kirti Kulhari's birthplace is Mumbai, India. Kirti Kulhari's zodiac sign is Gemini. Kirti Kulhari's father's name is Khyali Ram Kulhari. Kirti Kulhari's mother's name is Shravani Kulhari. Kirti Kulhari's ex-husband is Saahil Sehgal. Kirti Kulhari's eldest sister is Kiran Kulhari. Kirti Kulhari's elder sister is Kanchan Kulhari. Kirti Kulhari's height is 5.4 feet.

Indian actor and model Kirti Kulhari primarily appear in Hindi-language movies. Kirti Kulhari made her acting debut in the 2010 Bollywood film Khichdi: The Movie, followed by Shaitan in June of that same year. After that, she made appearances in box office hits and award-winning movies including Jal (2013), Pink (2016), Indu Sarkar (2017), Blackmail (2018), Uri: The Surgical Strike (2019), Mission Mangal (2019), and Shaadisthan (2021).

With back-to-back hits in Criminal Justice (Season 2), Human on Disney+Hotstar, and Four More Shots Please! on Amazon Prime Video, Kirti Kulhari has become one of the top names on OTT platforms during the past three to four years.

Talk To Similar Celebrities
Kirti Kulhari's Family and Education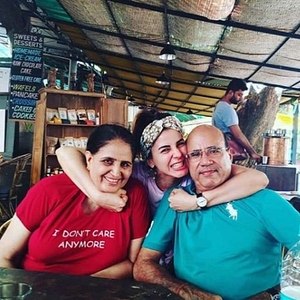 Kirti Kulhari is an Indian model and actress. Kirti Kulhari's birthdate is 30 May 1985. Kirti Kulhari's age is 36 years as of 2022. Kirti Kulhari's birthplace is Mumbai, India. Kirti Kulhari's zodiac sign is Gemini.

Kirti Kulhari's father's name is Khyali Ram Kulhari. Kirti Kulhari's mother's name is Shravani Kulhari. Kirti Kulhari's ex-husband is Saahil Sehgal. Kirti Kulhari's eldest sister is Kiran Kulhari. Kirti Kulhari's elder sister is Kanchan Kulhari. Kirti Kulhari's brother is Sandeep Kulhari. Kirti Kulhari was born and raised in Mumbai. Her ancestors are from Rajasthan's Jhunjhunu area. Kirti Kulhari's father served as a commander in the Indian Navy. Sandeep Kulhari is a captain in Merchant Navy.

Kirti Kulhari has completed school at Kendriya Vidyalaya, Karanja, Maharashtra. Kirti Kulhari earned her post-graduate degrees in mass communication and journalism from the renowned K J Somaiya College in Mumbai and her graduate degree in management from Bhawan's Commerce College in Mumbai.

Kirti Kulhari's Affairs and Relationships
Kirti Kulhari and Saahil Sehgal Marriage and Separation
Kirti Kulhari and Saahil Sehgal got married on 24 June 2016. Kirti Kulhari and Saahil Sehgal got separated on 1 April 2021. Kirti Kulhari and Saahil Sehgal are not divorced as of August 2022.

Kirti Kulhari has always kept her private life out of the public eye despite being recognized for her outstanding performances in Pink, Uri, Mission Mangal, and The Girl On The Train. Kirti Kulhari had previously stated that Saahil Sehgal is a very private guy as well. He dislikes me posting photos since he is much more private than I am. Additionally, she discussed how marriage had optimally influenced her profession and said that her in-laws blindly supported her choices in that regard.

Kirti Kulhari spoke candidly about withholding her marital status from the public in an earlier interview with ETimes, stating, Even the media didn't know that I was married for a time. And the main reason for that is that I wasn't a big enough star for people to care if I was married or not. I got married three to four months before Pink came out and became quite well recognized after it came out. Additionally, I tend not to divulge too much about my personal life.

Saahil Sehgal was the love of Kirti Kulhari, who had met him at an advertisement shoot. Even though Kirti rarely shared details about her personal life in the past, she only recently began sending her husband sweet images. The news of their separation shocked everyone just when her fans had begun to enjoy the loving chemistry of this stunning couple.

When the Uri: The Surgical Strike actress was asked if she is open to marriage in an interview with SpotboyE, Kirti said she does not believe she would ever get married again. She stated: I don't think so, but I also subscribe to the never-say-never philosophy. Of course, I would be in a relationship again if you asked me that. That thing is crystal clear to me since I realize I don't require a spouse.

In her interview with the entertainment outlet, Kirti Kulhari went on to say further that she did not see herself as a marriage-minded person. Added she, Therefore, I largely doubt that I will ever engage in marriage again. I have understood that I am not someone who is probably made for marriage. When asked about her attempts to restore her marriage in a previous interview with a prominent daily, Kirti said she had let it go after realizing there was no point in continuing to try.

On April 1, 2021, Kirti Kulhari posted a sorrowful message to her Instagram account informing her followers of her choice to divorce Saahil Sehgal. Kirti acknowledged that she had a difficult time making the choice and wrote, Just a quick note to say that my husband Saahil and I have chosen to divorce. In life, not on paper. A choice that is perhaps more difficult than being with someone, because the marriage is celebrated by everyone you care for.
Kirti Kulhari's Struggles
Kirti Kulhari's Struggle with Depression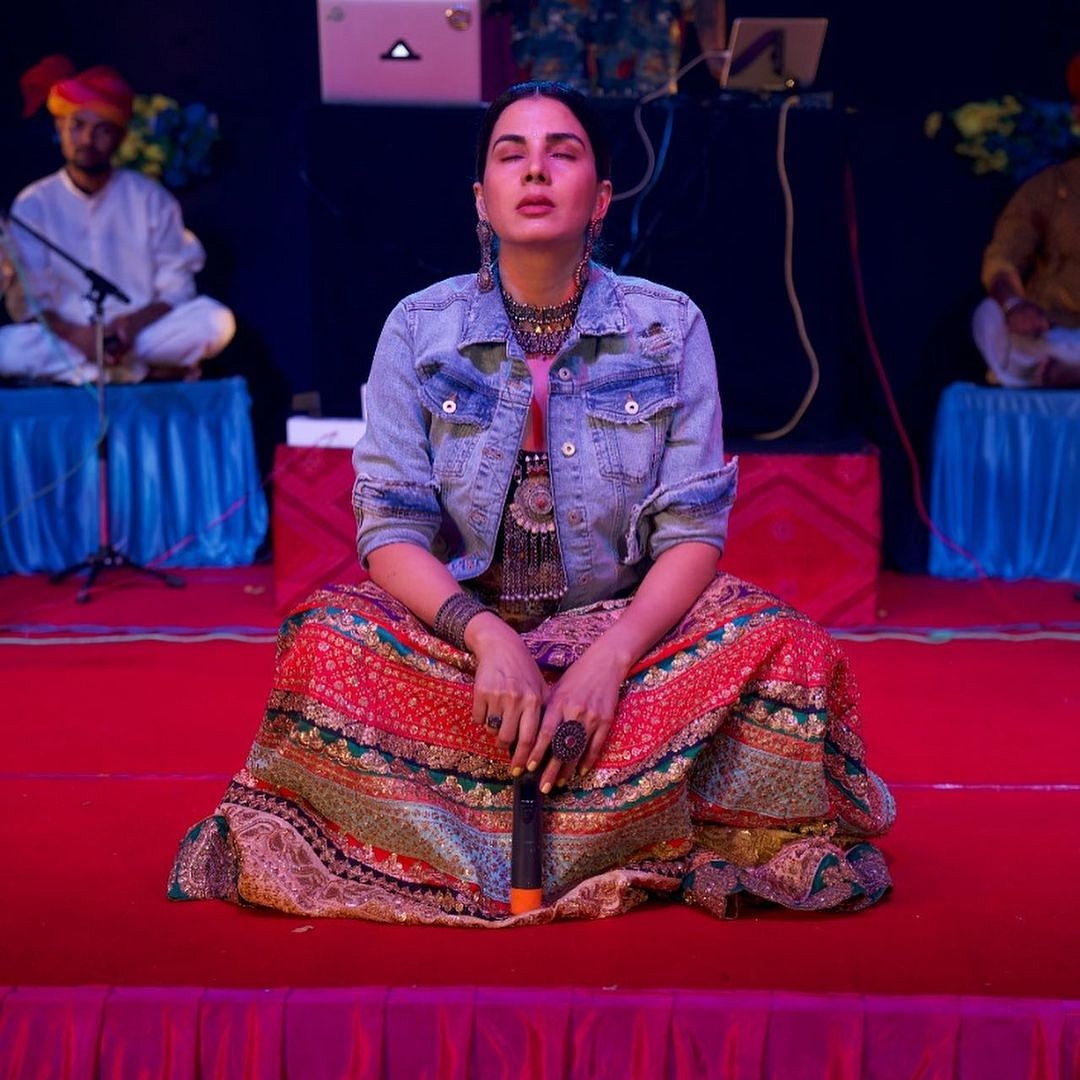 The actress Kirti Kulhari, who was most recently seen in the movie Shaadisthan, has spoken about a period in her life when she struggled with depression and how it was increased by her career's low points.

In an interview with RJ Siddharth Kannan, Kirti Kulhari disclosed that in 2009, she was suffering from depression and that at the same time, she had been fired from a movie, all of which had a negative impact on her mental health. She said: I clearly recall one instance where I felt as if I was losing everything. Approximately 2009. I had landed a role in a south Indian movie, and it just so happened that I was going through the worst period of my personal life. I was experiencing depression. I went to a picture session for the movie back when that was happening and I had just gotten this film. I never received a call from these folks inviting me to join them for a shoot after I returned from it.

The actress says that after being substituted overnight, she had a sense of loss.

I was changed. I was unaware of it back then. I'm not sure if it was because I looked like s**t, but I felt so out of place that I think everyone could tell. I was merely overnight replaced. That, combined with what I was going through personally, just kind of shook me up. I initially felt as though it was the end. Like, I'm going to stay here and this is how my life is going to be because there is no way out of this. It was that frightful.

Kirti Kulhari struggles as a teenager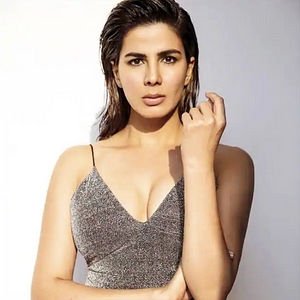 According to actress Kirti Kulhari, she suffered from self-esteem and confidence issues as a teen until finding inner strength as she grew older.

When we are young and learning about ourselves and the world, making the first move in life can seem like climbing a mountain, Kirti added. The actress reflected on the experience and said, I know it might be intimidating to be the first to express yourself. I struggled with self-confidence and self-esteem as an adolescent and frequently questioned my ability to initiate contact.

As I matured and discovered my inner self, I understood that taking the initiative can truly be empowering. Being the first to ask someone out or even to actually propose to someone takes a lot of confidence, but it is incredibly empowering – I actually asked my husband Saahil Sehgal to marry me! Once you've finished, you chuckle at yourself and think, Wow, that was really simple, she continued.

Kirti Kulhari's Movies and Career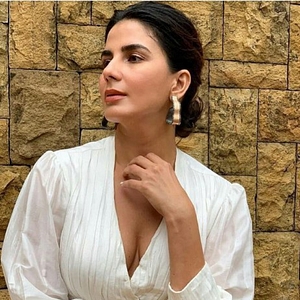 Kirti Kulhari began her acting career in theater and television advertisements. Under the direction and instruction of Om Katare, she participated in a one-month acting training with the Hindi theater company Yatri Theatre. Kirti Kulhari then collaborated on three plays: Shehenshah of Azeemo with AK Various productions, a Hindi adaptation of Sakharam Binder with Yatri Theatre, and Chinta Chhod Chintamani with Yatri Theatre.

Kirti Kulhari served as the spokesperson for numerous television campaigns, including those for Lotus Mutual Funds, Travel Guru, Videocon Air Conditioners, the Parachute Gorgeous Hamesha Campaign, ICICI Bank, Kaya Skin Clinic, Taj Mahal Tea, Everyuth Face Wash, Whirlpool Refrigerators, Close-up, JK White Cement, and Tic Tac mouthwash. Kirti Kulhari served as the face of the cosmetics line Nivea Visage Sparkling Glow for two years.

With the 2002 release of the Odia film Dharini, Kirti Kulhari made her acting debut. Kirti Kulhari's first and debut movie in Bollywood was Khichdi in 2010. After the release of her second movie, Shaitan, in June 2011, Kirti Kulhari gained attention as an actress. Kirti Kulhari appeared in the 2016 film Pink alongside Tapsee Pannu and Amitabh Bacchan, and her performance there received appreciation. In the commercially and critically acclaimed military action movie Uri: The Surgical Strike, she played the Indian Air Force officer Seerat Kaur. She also acted in the web series Four More Shots Please! on Amazon Prime Video in 2019.

Kirti Kulhari launched the production company Kintsukuroi Films in January 2022, and she will star in the company's debut film, the dark comedy thriller Nayeka, which was written and directed by Ajaykiran Nair.

Kirti Kulhari's First Movie Khichdi The Movie (2010)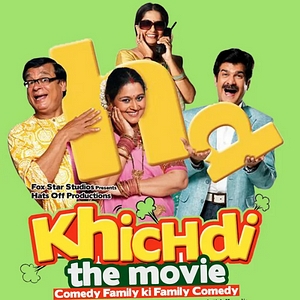 Himanshu is about to wed Parminder when he suddenly realizes that his love tale is devoid of excitement and adventure. He then embarked on a journey with his family to immortalize his love tale.

Aatish Kapadia's 2010 comedy film Khichdi: The Movie is set in India. Anang Desai, Supriya Pathak, Rajeev Mehta, Nimisha Vakharia, and Jamnadas Majethia play the key roles in Hats Off Productions' first movie.

The movie is based on the three-season television series Khichdi from STAR India, which had the titles Khichdi, Instant Khichdi, and Khichdi Returns. It is the first Hindi film in history to be based on a television show.

Pink (2016)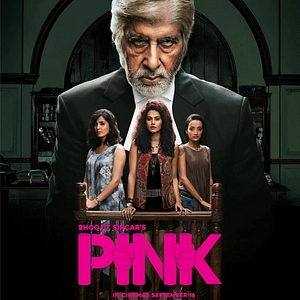 Following a rock concert, Meenal, Falak, and Andrea, three independent women who live together, go to a party at a resort with male friends they met there through a mutual friend named Vishwa. Rajveer tries to get close to Meenal, but she shatters a bottle on his face, severely damaging one of his eyes.

The three girls are then repeatedly threatened by Rajveer's cousin Ankit because they want to take revenge but the girls don't give up. Meenal is soon arrested for assaulting Rajveer, and since Rajveer is a politician's son, no lawyer wants to take their case until their neighbor Deepak Sehgal, who had left his practice, offers to defend them. The girls don't give up and are prepared to take on Rajveer and his guy.

Aniruddha Roy Chowdhury, Shoojit Sircar, Ritesh Shah, and Aniruddha Roy Chowdhury wrote and co-directed the 2016 Indian legal thriller film Pink in Hindi. Taapsee Pannu, Kirti Kulhari, Andrea Tariang, Amitabh Bachchan, Tushar Pandey, Piyush Mishra, and Dhritiman Chatterjee are among the ensemble cast members in Pink. Pink took home the award for Best Film on Other Social Issues at the 64th National Film Awards.
Kirti Kulhari was nominated for Filmfare awards for Best Supporting Actress for the movie Pink.

Indu Sarkar (2017)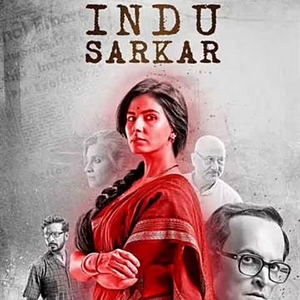 Indu's spouse, a government worker, intends to take advantage of the Emergency in order to advance in his profession. However, Indu takes a different route because of her strong moral convictions.

The 2017 Indian historical political thriller film Indu Sarkar was co-written, co-produced, and directed by Madhur Bhandarkar. The movie stars Nitanshi Goel, Tota Roy Chowdhury, Anupam Kher, Kirti Kulhari, Neil Nitin Mukesh, and Supriya Vinod. Bappi Lahiri and Anu Malik wrote the soundtrack. On July 28, 2017, the movie was released with only minor edits.

From the moment the movie's trailer was released until it was actually screened in theaters, there was controversy around it. After the Bombay High Court rejected her appeal just two days before the film's premiere, Paul petitioned the Supreme Court for a suspension of the release. The Supreme Court also declined to halt the film's release, stating, according to a quote from the court, that The movie is an artistic expression within the bounds of the law.

Uri - The Surgical Strike (2019)
The movie, which features Vicky Kaushal, Yami Gautam, Mohit Raina, Kirti Kulhari, and Paresh Rawal in pivotal roles, is a fictionalized account of the actual events surrounding the response to the 2016 Uri attack. It tells the tale of Col. Kapil Yadav of the Para Special Forces, who played a significant role in the events.

The movie premiered on January 11, 2019. On March 19, 2019, the movie had its digital premiere on the ZEE5 Platform. The creators of Uri: The Surgical Strike distributed a 3.8 GB phony copy of the movie via networks like a torrent in an effort to stop piracy.

In the movie, Kaushal plays the lead character, who queries his team, How's the Josh? the squad responds High, Sir!. In order to gauge the cadets' enthusiasm, this question is posed to them in Indian military academies. The conversation gained popularity on Indian social media, eventually becoming a craze in that country.

Numerous people and organizations have quoted the debate. When inaugurating the National Museum of Indian Cinema of the Films Division of India in Mumbai, Indian Prime Minister Narendra Modi posed this query at the outset of his speech to the film industry in attendance. After winning the ODI series in New Zealand, the Indian Cricket Team used the tagline How's the Josh? to boost team morale ahead of the upcoming Twenty20 series, and Mumbai Police also used it to promote cybersecurity.

Four More Shots Please (Web Series) (2019)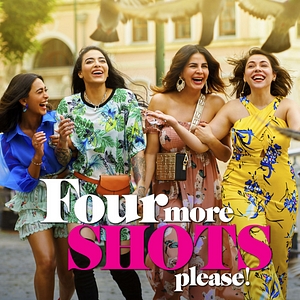 In the web series, four unashamedly flawed women—two in their 30s and two in their early 20s—live, love, make mistakes, and learn more about themselves via friendship and tequila shots in contemporary Mumbai.

The show is the first Indian original on Amazon Prime Video with an all-female cast and stars Sayani Gupta, Bani J, Kirti Kulhari, and Maanvi Gagroo. The program has been described as a desi version of Sex and the City by reviewers. Season one of the Amazon Original Series from India was among the top three most-watched seasons in 2019, and season two was hailed as the most watched Indian show on the platform in May 2020.

Kirti Kulhari was nominated for Indian Television Awards for Best Actress for the web series Four More Shots Please.

Maya (Short Film) (2019)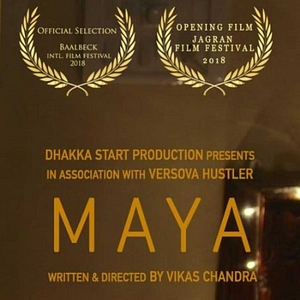 Maya and Raunak have been dating for a year after meeting online. They want to advance their connection at this point. Raunak is the ideal match for Maya, who wants to be married. There is a tiny problem: Maya wants to stay with her mother Meera even after she gets married.

The short film stars Naveen Kasturia, Kirti Kulhari and Alka Amin. It is written and directed by Vikas Chandra.

Kirti Kulhari won the Filmfare award for Best Actress in a Short Film for Maya.

Shaadisthan (2021)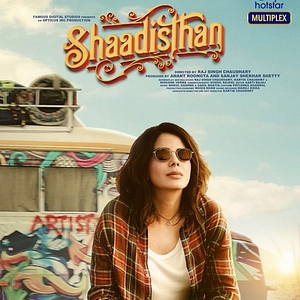 Their worlds are so drastically different from each other. A traditional Family comes into contact with outlandish musicians traveling in a minibus. Deeply ingrained sexism, rebellion, and gender preconceptions are laid bare when they travel together from Mumbai to the small town Shaadi in Rajasthan.

Kirti Kulhari is the star of Raj Singh Chaudhary's 2021 Hindi-language drama musical film Shaadisthan. Disney+ Hotstar Multiplex is the film's distributor, and Famous Digital Studio is the production business. The theme of the narrative is women's empowerment.

Nakul Sharma, Sahil Bhatia, Swaroop Khan, and Ajay Jayanthi composed the soundtrack for the movie, and Sahil Bhatia, Nakul Sharma, Apurv Dogra, Ajay Jayanthi, Kunal Singh Chauhan, Swaroop Khan, Surbhi Dashputra, and Amir Khusrau wrote the lyrics.
Kirti Kulhari's Career Timeline
Kirti Kulhari's New and Upcoming Movies and Shows
Nayeka (2022)
Ajaykiran Nair wrote and directed the 2022 Bollywood drama Nayeka. The narrative of a struggling actress is portrayed in the film.

Four more Shots Please 3
As the well-known attorney and single mother Anjana, Kirti will return to the role. The focus of the narrative is the friendship between four friends who have completely diverse lives yet remain close despite everything. The premiere is anticipated for later in 2022.

Kirti Kulhari's Controversy
Kirti Kulhari's Indu Sarkar Controversy
Kirti Kulhari expressed her dissatisfaction with the Central Board of Film Certification (CBFC) for making 12 cuts and included two disclaimers. She said that the censor board, according to her, needs to mature and let the people choose what they want to watch. I believe that we urgently require certain reforms (in the censor board rules). I don't know, but it seems to be a process that each movie must go through, and I believe you should view the movie in light of its surroundings. The censor board must mature and allow spectators to do the same.

Kirti Kulhari on her Kiss with Shefali Shah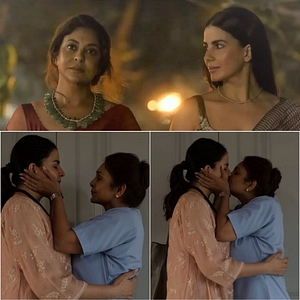 Kirti Kulhari's new Disney+ Hotstar drama Human, Kirti Kulhari and Shefali Shah play doctors. In the show, they also kiss one another. Kirti stated in a conversation In the show, Shefali and Kirti's hands may occasionally contact, and there will even be a kissing sequence. It is still weird to me, even though I am an actor and am obviously capable of doing it. I've never carried this out before. It still feels unusual to me to have that chemistry with a woman and to truly express myself like I would if I were falling for a male. It is distinctive.

I actually moved from one place to another. I understood at that precise time that there was no way for me to be ready for it. The moment I realized it wasn't about whether there was a guy or a woman in front of me, but rather about the feeling, about what I was feeling for the individual, I had to rewire my brain to move beyond the idea of genders. what if I kiss her and feel something, what if I become turned on? was going through my mind. That will be something; if I'm also looking at ladies, I'll have to take a step back and consider that. I had nothing else save that. We didn't practice. For various angles of the kiss, my director insisted us do 8–10 takes. We successfully completed the task the first time, and I felt relieved, thinking, Thank God, there was no sensation. Then Mozez returned and asked us for further takes.

After the first few takes, we started working like automatic. Sex on screen, or kissing on screen, is exactly what it is. Thoughts about it are common, yet it is the most uninteresting thing. There is no privacy when there are 100 people present. Your director's command to action-cut, action-cut determines your fate. Trust me, you don't have time for emotions. Shefali reportedly commented to Kirti after the encounter, I lost my onscreen virginity to you, I have never kissed onscreen.

Kirti Kulhari's Net worth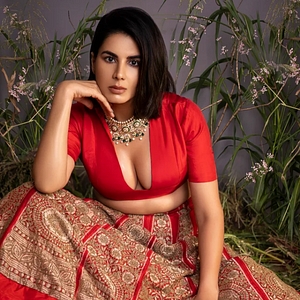 Many people base their success on their net worth, while others base it on the number of awards they have received. Although happiness cannot be purchased, living a luxurious life undoubtedly helps. This rule applies to celebrities as well, and some of them have had rather successful careers.

Are you curious about Kirti Kulhari's financial situation? We'll tell you where Kirti Kulhari gets her money from and how affluent she is in this section. She might not appear to be wealthy, but she is undoubtedly wealthy and living the good life!

Kirti Kulhari's Updated net worth is 3.83 crores in Indian rupees as of August 2022. Kirti Kulhari's monthly salary is 15 Lakhs. Kirti Kulhari has Mercedes Benz.

Kirti Kulhari's brand endorsements are the Parachute Gorgeous Hamesha Campaign, Videocon Air Conditioners, ICICI Bank, Kaya Skin Clinic, Taj Mahal Tea, Everyuth Face Wash, Whirlpool Refrigerators, Spice Mobile, Virgin, Close-up.

Kirti Kulhari's Awards & Nominations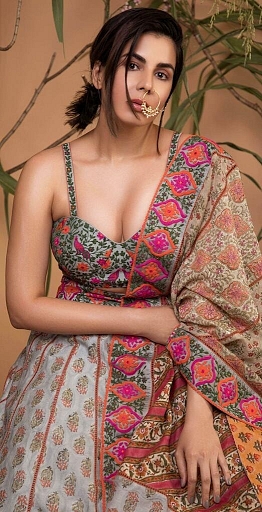 Screen Awards 2012 - Best Ensemble Cast for Shaitan - Nominated
62nd Filmfare Awards 2017 - Best Supporting Actress for Pink - Nominated
Jagran Film Festival 2017 - Special Jury Award for Pink - Won
Screen Awards 2017 2017 - Best Actress (Critics) for Pink - Nominated
Screen Awards 2018 2018 - Best Actress (Critics) for Indu Sarkar - Nominated
64th Filmfare Awards 2019 - Best Actress in a Short Film for Maya - Won
2020 Filmfare OTT Awards 2020 - Best Actor Series: Drama (Female) for Four More Shots Please! Season 2 - Nominated
Indian Television Academy Awards 2020 - Best Actress - Web Series for Four More Shots Please! - Nominated
67th Filmfare Awards 2021 - Best Supporting Actress for The Girl on the Train - Nominated
Kirti Kulhari's interesting facts and trivia.
She excelled at badminton and won the school championship.
Kulhari also acted in the 2018 short film Maya, for which she received the best actress in a short film award.
Kirti has a dog named Shadow as a pet since she loves animals.
Since she was a college student, she has begun to receive modeling offers. Before making an appearance in TV ads, she worked as a model for a few years.
Reiki masters Kirti and her husband are. Energy healing, or reiki, is a type of complementary medicine popular in Japan.
She has been in music videos such as Junoon from 2007 and Hik Vich Jaan from 2016 among others.
In addition, Kirti has graced the covers of other illustrious publications, including High on Persona, Grandeur Lifestyle, and Cosmopolitan.
Kirti Kulhari had the potential to work as a journalist. The actress holds a post-graduate degree in mass communication and journalism. But she made the decision to become an actor after completing her schooling.
Social Media
Frequently Asked Questions