Amitabh Bachchan - Biography Age Wife Birthday Movies Net Worth Awards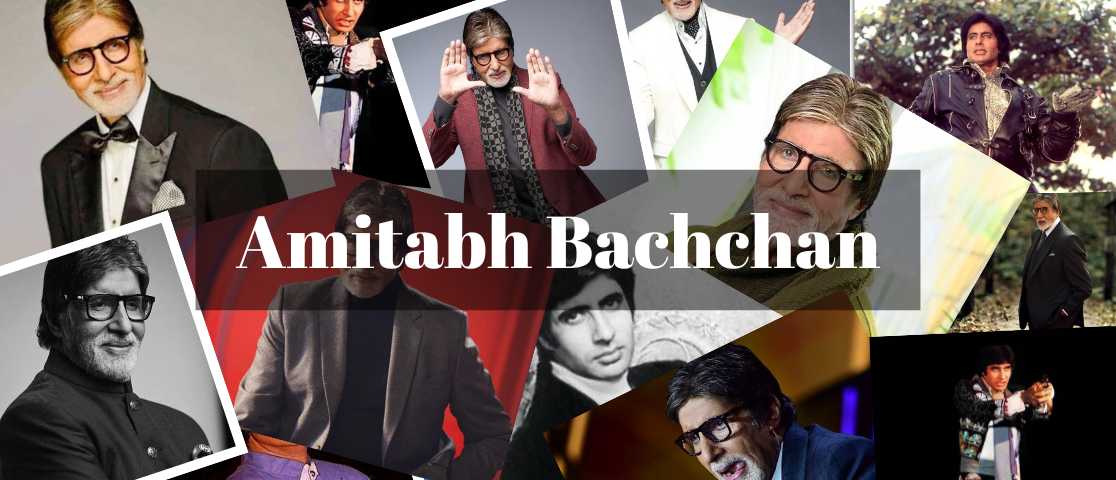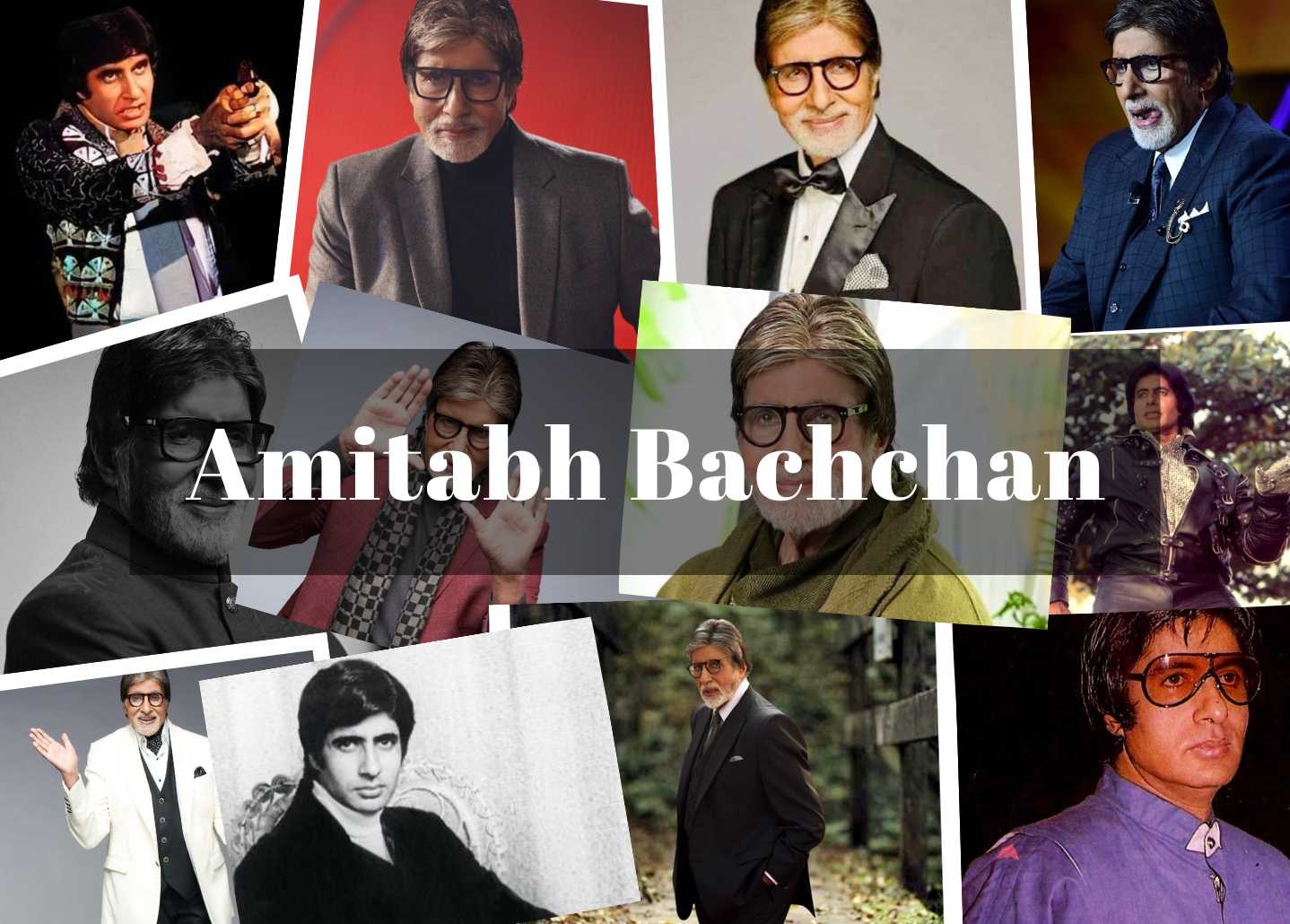 Biography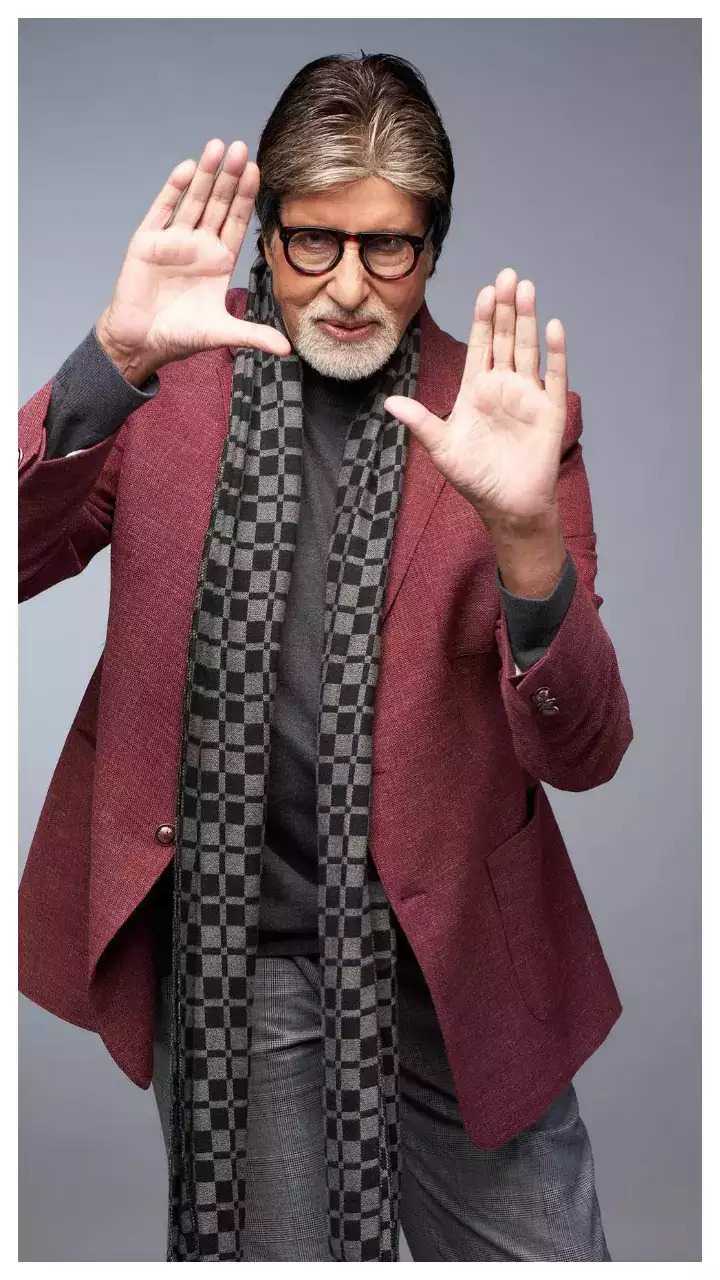 Amitabh Bachchan, also known by his stage name Amitabh Srivastava, is an Indian actor, playback singer, film producer, television personality, and former politician. Amitabh Bachchan is regarded as one of the most important actors in Indian film history. Amitabh Bachchan dominated the Indian film business from the 1970s to the 1980s, earning the French director François Truffaut the moniker one-man industry. As of 2022, the age of Amitabh Bachchan is 80 years.

Amitabh Bachchan's birthplace is Allahabad in 1942 to social activist Teji Bachchan and Hindi poet Harivansh Rai Bachchan. Amitabh Bachchan's education was at Kirori Mal College, University of Delhi, and Sherwood College, Nainital. As a voice narrator in Mrinal Sen's movie Bhuvan Shome, Amitabh Bachchan's first film was in 1969. Amitabh Bachchan first became well-known in the early 1970s for performances in movies like Zanjeer, Deewaar, and Sholay, earning the moniker angry young man of India for his portrayals in Hindi movies.

Amitabh Bachchan has been referred to as the Shahenshah of Bollywood in reference to his 1988 film Shahenshah, Sadi ka Mahanayak Hindi for, the Greatest actor of the century Star of the Millennium, or Big B. Amitabh Bachchan has since appeared in over 200 Indian films over the course of a career spanning more than five decades and has won numerous honours in his career, including four National Film Awards as Best Actor, the Dadasaheb Phalke Award.

In recognition of Amitabh Bachchan's contributions to the arts, the Indian government awarded him the Padma Shri in 1984, the Padma Bhushan in 2001, and the Padma Vibhushan in 2015. Amitabh Bachchan's extraordinary career in film and beyond earned him the highest civilian honour bestowed by the French government, the Knight of the Legion of Honor, in 2007. Additionally, Amitabh Bachchan appeared in Baz Luhrmann's 2013 Hollywood production The Great Gatsby as Meyer Wolfsheim, a non-Indian Jewish character.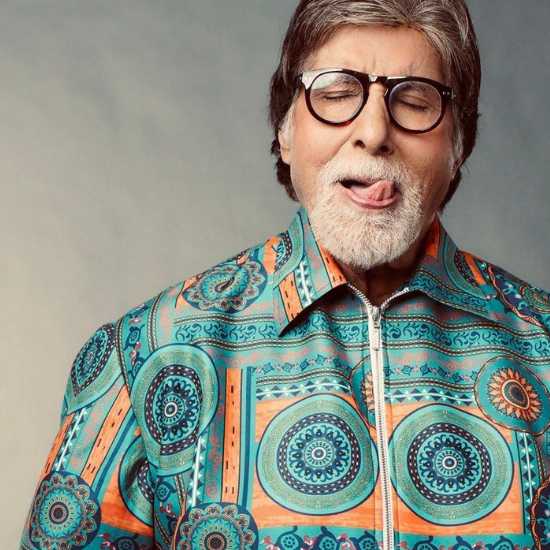 Amitabh Bachchan developed a sizable South Asian diaspora following outside of the Indian subcontinent, as well as other audiences, in places like Africa. Eastern Africa, including Mauritius, the Middle East, particularly the UAE and Egypt, the UK, Russia, and Caribbean Oceania includes Fiji, Australia, New Zealand, Canada, and the United States, as well as Guyana, Suriname, and Trinidad & Tobago.

With 42 total nominations, Amitabh Bachchan is the performer with the most in any significant acting category at Filmfare and has won sixteen Filmfare Awards. Amitabh Bachchan has worked as a playback vocalist, film producer, and television host in addition to acting. Amitabh Bachchan has hosted multiple seasons of the Indian version of Who Wants to Be a Millionaire?, the game show Kaun Banega Crorepati. Amitabh Bachchan briefly entered politics in the 1980s as well.

Age
Amitabh Bachchan was born on October 11, 1942. Amitabh Bachchan's age is 80 years. Amitabh Bachchan's place of birth is in India.

Keep reading to know more about Amitabh Bachchan's biography, family, age, birthday, girlfriend, Amitabh Bachchan's marriage, wedding, wife, height, new movies, upcoming movies, career timeline, school, college, and education, and to see exclusive Amitabh Bachchan photos.

Childhood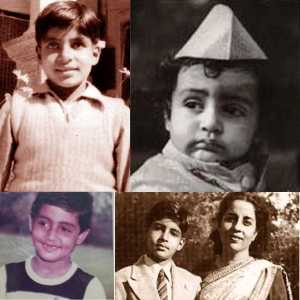 Amitabh Bachchan's parents were very loving. Amitabh Bachchan's father name is Harivansh Rai Bachchan, a poet in Hindi, and Amitabh Bachchan's mother is Teji Bachchan, a social activist, who gave birth to Amitabh Bachchan, his date of birth is October 11, 1942, in Allahabad. Awadhi Hindu Kayastha Harivansh Rai Bachchan spoke Awadhi, Hindi, and Urdu with ease. The Babupatti village, located in the Raniganj tehsil, Pratapgarh district, and the current Indian state of Uttar Pradesh, was the home of Harivansh's ancestors. From Lyallpur, Punjab, British India modern-day Punjab, Pakistan, Teji Bachchan was a Punjabi Sikh Khatri. Ajitabh Bachchan is Bachchan's younger brother.

The name Amitabh was suggested to Bachchan's father by poet Sumitranandan Pant. Amitabh Bachchan's parents had originally planned to name him Inquilaab Hindustani for Revolution, inspired by the phrase Inquilab Zindabad, which translates to English as Long live the revolution and was frequently used during the Indian independence struggle. Despite having Shrivastava as his last name, Amitabh Bachchan's father, who was against the caste system, used the pen name Bachchan which means "child" in colloquial Hindi under which he published all of his writings.
Education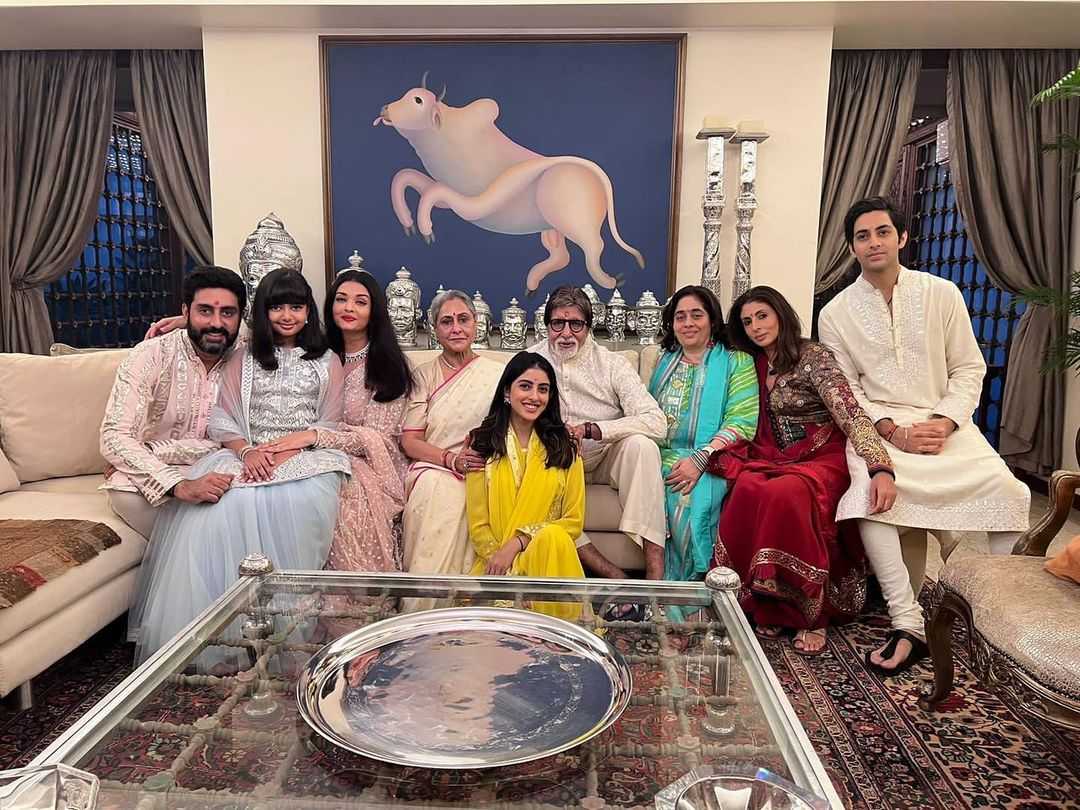 Amitabh Bachchan's mother and father agreed that the family name should be Bachchan rather than Shrivastava when they were trying to get Bachchan accepted into a school. Amitabh Bachchan made his acting debut under this last name, and it has since come to be used for all other practical purposes and for all members of his close family. In 2003, Amitabh Bachchan's father passed away, then in 2007, his mother.

Boys' High School & College, Allahabad Sherwood College, Nainital, and Kirori Mal College, University of Delhi are where Bachchan received his education. When Amitabh Bachchan finished his education, his father inquired about possible openings with Prithviraj Kapoor, the creator of Prithvi Theatre, but Kapoor made no suggestions. The audition for Amitabh Bachchan's application to read the news for All India Radio in Delhi was unsuccessful. Amitabh Bachchan started his film career after working in the theatre and later rose to the position of business executive for Bird & Company in Kolkata, Calcutta. Because she insisted on him taking centre stage at all times, it is believed that Amitabh Bachchan's mother may have had some impact on his career decision.
Family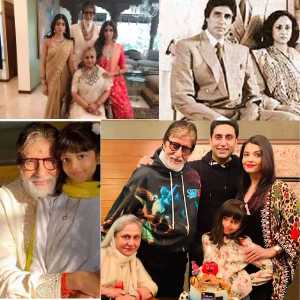 The Bachchan family was of Awadhi Hindu descent from India, and they were Chitraguptavanshi Kayasthas with fluency in Persian as well as numerous Hindustani languages Awadhi, Hindi, and Urdu. The family also has Bengali and Punjabi ethnic roots, according to Amitabh Bachchan's wife Jaya Bachchan and patriarch Teji Bachchan, respectively. The Bachchan family has ties to the Mangalore region of South India thanks to Abhishek Bachchan's wife Aishwarya Rai Bachchan, a member of the Bunt community who speaks Tulu.

Harivansh Rai Bachchan, a poet in Hindi, was the father of Amitabh Bachchan. He wed Shyama and Teji Bachchan. Amitabh Bachchan's wife name is Jaya Bachchan. Amitabh Bachchan's son's name is Abhishek Bachchan, an actor, and Amitabh Bachchan's daughter is Shweta Bachchan Nanda is their offspring. Nikhil Nanda, the grandson of actor Raj Kapoor and son of Ritu Nanda, is the husband of Shweta Bachchan Nanda. Amitabh Bachchan's brother is Ajitabh Bachchan, he is the father of Bhim Bachchan as well as three daughters named Nilima, Naina, and Namrita Bachchan. Kunal Kapoor, an actor, is Naina's husband. Amitabh Bachchan's Mumbai family home is known as the Jalsa Bungalow.
Girlfriend and Relationships
Parveen Babi
The sexiest, bravest, and most sensual actress of her era was Parveen Babi. She was the first Bollywood actress to appear on the cover of Time, and she gave her contemporaries a serious run for their money. There were rumours about her relationships with Mahesh Bhatt, Kabir Bedi, and Danny Denzongpa. She has collaborated on several films with Amitabh, including Amar Akbar Anthony, Namak Halaal, Do Aur Do Paanch, Deewar, Majboor, and Kaala Pathar, which ultimately sparked the rumours of their relationship.

In the past, she claimed that Mr. Bachchan had attempted to kill her, but it was later discovered that she had schizophrenia. Her psychiatrist claimed that she had paranoid schizophrenia as a result of her inability to love and receive support from her family. She could have been able to get treatment for her sickness and her life might have been different if she had a caring and kind loved one beside her.

Amitabh praised her when she passed away, saying that she was a wonderful person and that he frequently visited her home because they belonged to the same social group. The nature of her disease was such that she was scared of people and was prone to all kinds of extreme delusions and hallucinations, he said in response to the claim.
Zeenat Aman
Zeenat was another fearless and gifted actor who competed with Parveen Babi. They did not have a very long-lasting relationship because she had relationships with Sanjay Khan and Mazhar Khan, which led to hasty weddings.

Rekha
Amitabh Bachchan was already married when the infamous tale of his and Rekha's affair began on the Do Anjaane set in 1976. The couple used to meet in Rekha's friend's home during the early stages of their covert relationship. Nobody was aware of Amitabh and Rekha's relationship, even though he was already married. Everything was going smoothly until a mishap. During the filming of Ganga Ki Saugandh (1978), Big B allegedly lost his cool with a co-star who was acting inappropriately towards Rekha. Their relationship then gained media notice and was brought into the open. Although they both denied having an affair, it was obvious that they were dating each other. The director of Silsila, Yash Chopra, revealed their relationship in one of the interviews!

The rumours of an extramarital romance between Rekha and Amitabh soon became the stuff of delicious tabloid headlines. Even the headlines in numerous newspapers and magazines said that Rekha and Amitabh had secretly wed. Even though Rekha and Amitabh parted ways later, it is well known that she frequently makes public appearances while wearing a sindoor on her forehead and dressing as a married woman. Deepali Issar, the actress Puneet Issar's wife, thinks it's more than just Rekha's distinctive fashion statement, despite what the majority of people have long assumed.
Struggles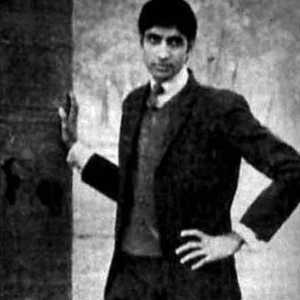 When a young man noted for his voice, who was tall and skinny, reached the city of dreams, Amitabh Bachchan encountered opposition because of these two characteristics. Because Amitabh Bachchan was 6 feet 3 inches tall and lacked confidence, film producers rejected him. Amitabh Bachchan vocal test audition at All India Radio was turned down. When Amitabh Bachchan made the decision to give it up in 1969, Amitabh Bachchan received his big break in the film Saat Hindustani, for which he even won a national award. However, Amitabh Bachchan had to work hard for another two years to land another role till Anand, Zanjeer came along and completely transformed his life. (2009's Amitabh Bachchan: My Road to Success)

Amitabh Bachchan did achieve success; he was steadily moving up the ladder. Life is never simple, though in 1982, Amitabh had a near-death experience, and both his family and the doctors had given up on him following an accident on the set of the movie Coolie.

Amitabh Bachchan managed to live and then bounced back to become a superstar for the ensuing years. He was diagnosed with myasthenia gravis, a condition that makes a person feel weak and causes them to continually lowering their heads, but he was able to recover because it was in remission at the time of the tragic accident. February 2012 Chakrabarty. At the age of 57, in the year 2000, another significant setback occurred in his life when his films were a commercial failure and he experienced another severe financial crisis, almost losing everything he owned.
Anyone could lose the will to continue under such conditions and after so many failures, but via the television show Kaun Banega Crorepati and the movie Mohabbatein, he recovered and forged a new beginning. When he decided to join KBC, his wife Jaya Bachchan expressed scepticism about the move of a megastar from the silver screen to television. "Beggars can't be choosers," Amitabh Bachchan stated.
Movies and Career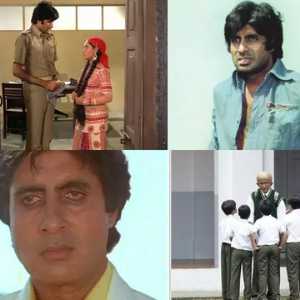 Amitabh Bachchan began his professional career in 1969 as a voice actor in the National Award-winning film Bhuvan Shome. The movie Saat Hindustani marked his first acting outing. Amitabh Bachchan had twelve flops and two hits by the time he was considered a failure as an actor in 1973. Amitabh Bachchan became well-known because to the 1973 movie "Zanjeer," which many stars passed by. Amitabh Bachchan received his first Filmfare nomination for Best Actor with this movie. After this movie, he became known as The Angry Young Man, a new identity.

Amitabh Bachchan appeared as a leading man in a number of films in 1975, including Chupke Chupke, Faraar, Mili, Deewaar, Sholay, etc. After Zanjeer, his films Deewar and Sholay propelled him to superstardom. By BBC India in 1999, his movie Sholay was named the "Film of the Millennium." He performed the dual roles of a father and son in the 1976 film Adalat. For his work in "Amar Akbar Anthony," the actor received his first Filmfare Best Actor Award in 1977. Amitabh Bachchan starred in Suhag in 1979. The movie was named the year's highest-grossing film. He first contributes his voice to Mr. Natwarlal in the same year.

While filming Coolie on July 26, 1982, Amitabh Bachchan sustained a nearly deadly intestinal ailment. He spent several months in the hospital but made a full recovery. When Coolie was released in 1983, it quickly rose to the top of the box office. After serving in politics for three years, from 1984 to 1987, he returned to acting in 1988 with the box office hit Shahenshah. Amitabh Bachchan hosted Season 1 of Kaun Banega Crorepati in the year 2000. (KBC). He continues to host KBC.
Jhund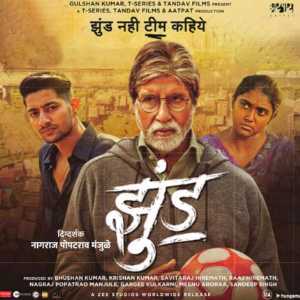 The story revolves around retired sports teacher named Vijay Barse organises a football team for kids who live in slums to keep them out of trouble with the law and drugs. He also works to bring them into a national competition.

A 2022 Hindi-language biographical sports movie called Jhund is based on the life of Vijay Barse, who founded the non-profit organisation Slum Soccer. Under the auspices of T-Series, Tandav Films Entertainment Pvt.Ltd., and Aatpat Films, it is produced by Bhushan Kumar, Krishan Kumar, Sandip Singh, Raaj Hiremath, Savita Hiremath, Nagraj Manjule, Gargee Kulkarni, and Meenu Arora. In Nagpur, the filming started in December 2018. Nagraj Manjule wrote the script and is the director of the movie Abhinay Raj Singh, starring Amitabh Bachchan, Akash Thosar, Rinku Rajguru, and Ankush Gedam.
Pink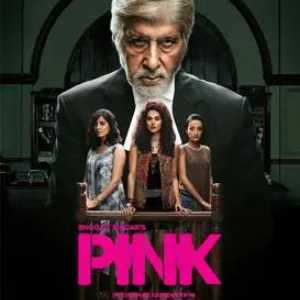 Aniruddha Roy Chowdhury, Shoojit Sircar, Ritesh Shah, and Aniruddha Roy Chowdhury wrote and co-directed the 2016 Indian legal thriller film Pink in Hindi. The screenplay was written by Shah, and Shantanu Moitra and Anupam Roy composed the soundtrack for the movie, which was made by Rising Sun Films at a total expenditure of 30 crore. Taapsee Pannu, Kirti Kulhari, Andrea Tariang, Amitabh Bachchan, Tushar Pandey, Piyush Mishra, and Dhritiman Chatterjee are among the ensemble cast members in Pink.

Pink debuted in theaters throughout the world on September 16, 2016. Widespread praise from critics was given to the performers, production, suspenseful plot, director, and direction. Pink became an unexpectedly lucrative success, grossing over 157.32 crore globally. The movie finished a 50-day theatrical run.
Agneepath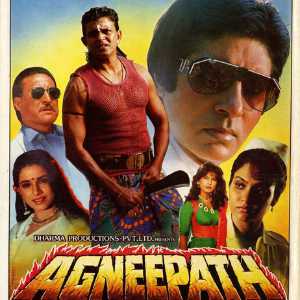 The Path of Fire is the English title of the 1990 Indian Hindi-language action crime film Agneepath, which was written by Santosh Saroj and Kader Khan. It was directed by Mukul Anand. Amitabh Bachchan plays Vijay, a guy who joins the Mumbai underworld in order to exact revenge on those who wronged his family and killed his father. The life of Mumbai mobster Manya Surve served as inspiration for the movie. The poem with the same name, Agneepath, was written by Harivansh Rai Bachchan, Amitabh's father. It is delivered at the start of the film and establishes a thematic thread that runs throughout it both literally and conceptually.

Over the years, Agneepath has developed into a potent cult classic. At the 38th National Film Awards, Amitabh Bachchan won his first National Film Award for Best Actor for his work. Mithun Chakraborty and Rohini Hattangadi won Best Supporting Actor and Best Supporting Actress, respectively, at the 36th Filmfare Awards. Despite being the fourth-highest grossing movie of 1990, the movie failed to make money at the box office since its revenues were well behind its expensive production costs. As a tribute to his father, Johar's son Karan Johar remade the movie in 2012 with the same title.
Brahmastra (2022)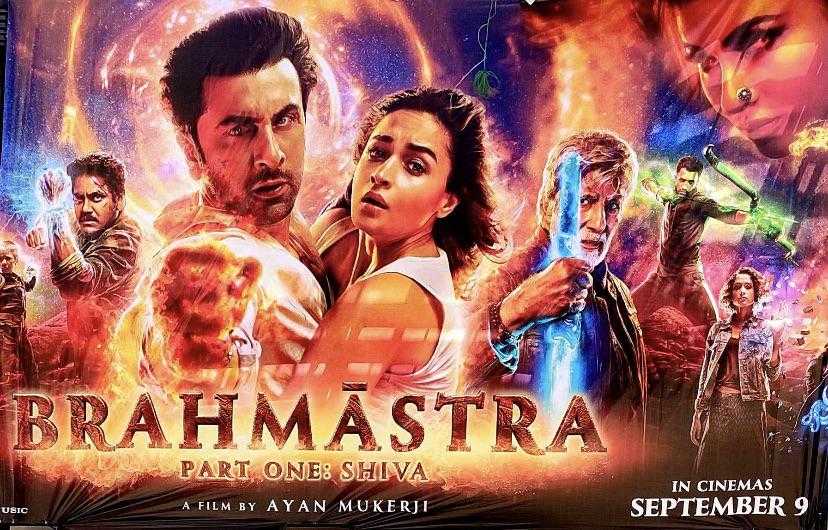 A DJ named Shiva discovers his peculiar affinity for the element of fire. He also possesses the ability to awaken the Brahmastra, a mythical weapon thought to be capable of annihilating the cosmos, all of creation, and all living things. In contrast, Junoon, the ruler of evil forces, is likewise attempting to obtain the Brahmastra.

Amitabh Bachchan plays Guru, the head of the Brahmnsh, a group of sages who use the Prabhstra to control the Brahm-Shakti.

Bhramahstra is released on 9 September 2022. Regarding the performances, Alia Bhatt and Ranbir Kapoor both live up to the roles of Shiva and Isha. Guru is portrayed by Amitabh Bachchan, who can probably play any role on screen. With his role as Anish Shetty, Nagarjuna Akkineni personifies the Nandi Astra, while Mouni Roy is the film's biggest surprise. In its own unique way, Brahmastra: Part One - Shiva pays homage to her well-known television persona. Shah Rukh Khan, Deepika Padukone, and Dimple Kapadia make cameo appearances, which improve the experience. Overall, Brahmastra: Part One - Shiva is an entertaining immersive experience.




Deewaar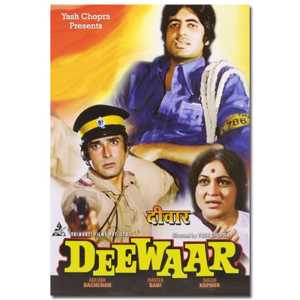 The 1975 Indian action-crime drama film Deewaar, starring Shashi Kapoor, Amitabh Bachchan, Neetu Singh, Nirupa Roy, and Parveen Babi, was written by Salim-Javed (Salim Khan and Javed Akhtar) and directed by Yash Chopra. The movie is about two poor brothers who battle to survive in Bombay's slums and ultimately end up on opposing sides of the law when their family is betrayed by their father's misguided ideals. The wall that has formed between the two brothers after being torn apart by fate and circumstances during a period of social unrest is referred to as the Deewaar in the title.

Kaala Patthar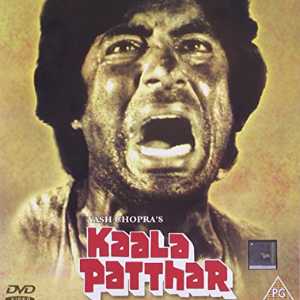 The 1979 Indian action drama film Kaala Patthar, which was written by Salim-Javed and directed by Yash Chopra, is in the Hindi language. The movie, which followed the films Deewaar (1975), Kabhie Kabhie (1976), and Trishul (1997), was inspired by the Chasnala mining catastrophe. It marked Amitabh Bachchan, Shashi Kapoor, and director Yash Chopra's fourth time working together (1978).

Even though the movie only had a mediocre box office performance, it was well-received by critics and was nominated for several Filmfare Awards. In Hindi cinema, it is regarded as a classic and has achieved cult status. Amitabh Bachchan received a lot of praise for playing an ex-Navy captain who is now working in mines to forget his past. Shatrughan Sinha, however, left to all the adulation.
Shahehnshah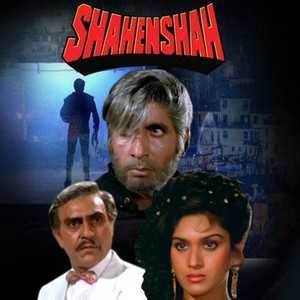 Amitabh Bachchan and Meenakshi Sheshadri feature in the 1988 Indian Hindi vigilante action movie shahenshah, Tinnu Anand was the film's producer and director. The screenplay was written by famous screenwriter Inder Raj Anand, who passed away before the movie's premiere, while the story was penned by Amitabh Bachchan's wife Jaya Bachchan. After a three-year absence during which he entered politics, the movie marked Bachchan's return to the film industry. Despite the break, Bachchan still had movies coming out because they were his finished work.

The movie rose to the position of second-highest earner in 1988. The catchphrase "Rishtey Mein To Hum Tumhare Baap Hote Hai, Naam Hai Shahenshah" is what makes it famous. Amitabh Bachchan's twin roles in the movie as a comedic police officer and a vigilante fighting crime are also well recalled. The lead actress Meenakshi Sheshadri's performance was also praised. All previous records for advance booking were broken, and 20,000 people had assembled for the inaugural showing at the Shiela Cinema in Delhi.
Goodbye
The tale of the children of the Bhalla family, as they attempt to cope with the loss of their mother portrayed by Neena Gupta. Amitabh Bachchan, her husband, wants to bury her in a customary manner, but Rashmika, his daughter, objects to all the outdated customs. She resisted understanding the justification for doing things like tying her mother's toes, stuffing cotton in her nose, and doing other things that the rest of the family and friends are doing. Her brothers are the same. One claims to be stranded in Dubai and places an order for a butter chicken feast, while another declines to shave his head in preparation for the death rites. The father is disappointed in how uncaring his children are about everything.

Vikas Bahl is the writer and director this family comedy-drama movie Goodbye. Amitabh Bachchan, Rashmika Mandanna (making her Hindi cinema debut), and Neena Gupta are among the stars of this Ekta Kapoor and Shobha Kapoor-produced movie, which also has Sunil Grover, Pavail Gulati, Ashish Vidyarthi, Elli AvrRam, Sahil Mehta, and Shivin Narang in supporting parts. The movie was released in theaters on October 7, 2022.
Upcoming Movies
Bollywood drama film The Intern 2022 was helmed by Amit Ravindernath Sharma. Deepika Padukone and Amitabh Bachchan are both part of the cast of The Intern. Vikas Bahl is the director of the Bollywood drama film Goodbye from 2022. Amitabh Bachchan, Rashmika Mandanna, Neena Gupta, and Pavail Gulati play the main characters in the film.

T Tamilvanan is the director of the Bollywood drama Tera Yaar Hoon Main 2022. Amitabh Bachchan, SJ Suryah, and Ramya Krishnan play the leading roles in the film. Bhushan Kumar, Divya Khosla Kumar, Krishan Kumar, Om Prakash Bhatt, Sujay Shankarwar, and Ami Trivedi are responsible for producing Tera Yaar Hoon Main.
Project K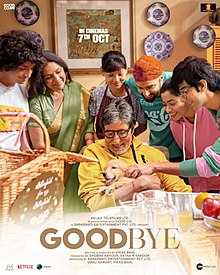 The working title of Nag Ashwin's upcoming science fiction film, which was written and will be directed in India, is Project K. The movie, which is made by Vyjayanthi Movies, is simultaneously filmed in Telugu and Hindi. Amitabh Bachchan, Prabhas, Deepika Padukone (making her Telugu film debut), and Disha Patani are the film's stars.

The movie was announced in February 2020 to commemorate Vyjayanthi Movies' founding 50 years earlier. The COVID-19 outbreak caused a yearlong delay in the movie's production. At a futuristic set constructed at Ramoji Film City in Hyderabad, filming commenced in July 2021. One of the most costly Indian movies ever made, Project K had an estimated budget of 500 crore. Mickey J. Meyer wrote the soundtrack for the movie, and Dani Sanchez Lopez oversaw the camera work. Project K will either be released in theatres on October 18, 2023, or in January 2024.
Ganapath - Part 1
An upcoming action-thriller movie in Hindi called Ganapath - Part 1 is being directed by Vikas Bahl and produced by Jackky, Vashu, and Deepshikha Bhagnani under Pooja Entertainment and Good Co, respectively. Tiger Shroff plays the title character alongside Amitabh Bachchan, Kriti Sanon, and others. The movie, which is the first in a planned duology, is hailed as India's first dystopian and future action thriller movie.
Career Timeline
Controversies
The late famous actor Kader Khan and Amitabh Bachchan are still recognised as one of the most successful on-screen partners in the Hindi cinema business. They collaborated on numerous blockbuster movies. Aside from their on-screen chemistry, the two had a wonderful relationship off-screen as well. However, Amitabh soon began to ascend new ladders of fame and fortune, which not only made him a little conceited but also rather self-centered. Kader Khan once shared the entire account of how his lovely and genuine friendship with Amitabh came to an end during an interview with a news website.

There was a moment in the life of great actor Amitabh Bachchan when he was forced to accept the film Boom, directed by Kaizad Gustad. Despite being a major celebrity in the Indian film business, Big B chose to appear in a B-grade movie due to the financial hardship he and his family were through in the years between 2002 and 2003.

Nishabd, one of the most divisive movies ever made, was a valiant attempt to push back against society's limits on morality and appeal by the legendary Ram Gopal Varma. However, after seeing their daring and passionate kissing scene in the movie, the 44-year age gap between Amitabh and Jiah sparked a massive media scandal. There were also rumours that Amitabh Bachchan's wife, Jaya Bachchan, was furious with her husband's choice to participate in such a movie.

Amitabh Bachchan discussed his bankruptcy in a 2013 interview with Mail Today. At the time, his business endeavour, Amitabh Bachchan Corporation Ltd. (ABCL), had failed horribly and left him with debts totaling about Rs. 90 crores. The actor claimed that 1993 was one of his saddest years ever and that he would never forget the times when his creditors would visit his house and verbally harass him.
Net Worth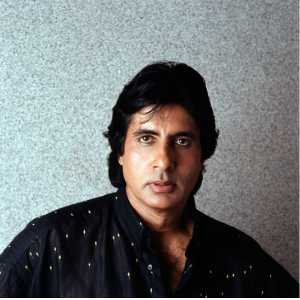 One of India's most well-known actors, Amitabh Bachhan real name Amitabh Srivastav, has an estimated net worth of $430 million, or Rs 3201 crores in Indian Rupees. He started acting in the late 1960s and early 1970s before becoming well-known for portraying an irate young guy in Hindi movies. After appearing in more than 200 movies over the course of a 50-year acting career, he later earned the nickname "Angry Young Man." Because to his roles in Bollywood movies, he has been referred to as India's most famous actor.

For the upcoming season of KBC in 2022, Amitabh Bachchan will receive a salary of Rs 4 crore every episode, or almost Rs 400 crore before taxes. He was paid Rs 20 lakh each episode when KBC season 1 began in 2001; this amount rose to Rs 1 crore by season 5 in 2011, and is presently set to reach Rs 4 crore per episode in 2022, before taxes. Amitabh used to reside with his parents at the bungalow Pratiksha until their passing; he now shares a home in Mumbai named Jalsa with Abhishek Bachchan and Aishwarya Rai Bachchan. He has a total of five Mumbai mansions, valued at 32 crores. Kriti Sanon most recently leased his Andheri apartment from him for a monthly price of Rs 10 lakhs. His house, Jalsa, was initially registered in 2006 under Jaya Bachchan's name after being changed from his brother Ajitabh's wife for tax avoidance reasons. Ramesh Sippy gave him Jalsa in place of payment for Satta pe Satta. Amitabh Bachchan sold his mother Teji Bachchan's home, Soopan, in Gulmohar Park, Delhi, for $23 million.
Achievements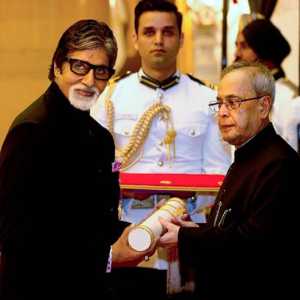 Amitabh Bachchan won 2021 Critics Award Best Actor for Gulabo Sitabo.
Amitabh Bachchan won Critics Award Best Actor for Piku.
Amitabh Bachchan won Special Award On Completion Of 40 Years In Hindi Cinema for Paa.
Amitabh Bachchan won Best Actor for the movie Black.
Amitabh Bachchan won Filmfare Power Award.
Amitabh Bachchan won Best Actor Critics Award for Aks film.
Amitabh Bachchan won Indian Television and Television Personality's Golden Hour
Amitabh Bachchan won Best Actor Winner at Lux Zee Cine Awards for Piku.
Amitabh Bachchan has also won the National Fim Award.
Amitabh Bachchan won National Award for Agneepath.
Amitabh Bachchan won National Award for Paa.
Amitabh Bachchan won National Award for Black.
13 Interesting Facts
He made his cinematic debut in 1969 as the voice narrator for Mrinal Sen's "Bhuvan Shome" film.
His voice was also used in the 1977 movie "Shatranj Ke Khiladi" by director Satyajit Ray.
Big B made his acting debut in Khwaja Ahmad Abbas' "Saat Hindustani" in 1969.
Before attempting his luck in Bollywood, Amitabh Bachchan applied to be a radio host but was denied by All India Radio, Delhi.
Additionally, his first film audition was turned down because he was too tall.
During Amitabh's days of struggle, Mehmood had offered to let him remain in his home.
He was hired by Sunil Dutt for a mute character in "Reshma Aur Shera" as a result of a letter of introduction from friend Nargis to then-prime minister Indira Gandhi.
Amitabh delivered his first hit, "Zanjeer," in 1973 after 12 straight failures between 1969 and that year.
No other actor has performed as many double roles as Amitabh. In "Mahaan," he played three roles.
Amitabh experienced a near-death situation in 1982. After he was injured in an accident on the "Coolie" movie set, his family, doctors, and medical professionals had given up on him.
Amitabh Bachchan nearly went bankrupt in the 1990s. He had to request a job from Yash Chopra before he could be seen in "Mohabbatein."
Although Amitabh's actual last name is Srivastava,
Amitabh Bachchan won the title of "Actor of the Millennium" in a BBC News poll, besting actors such Marlon Brando and Charlie Chaplin.
Profile Summary
Social Media
Frequently Asked Questions