Disha Patani | Movies, Age, Boyfriend, Biography, Family, Career

Zeenat Sayyed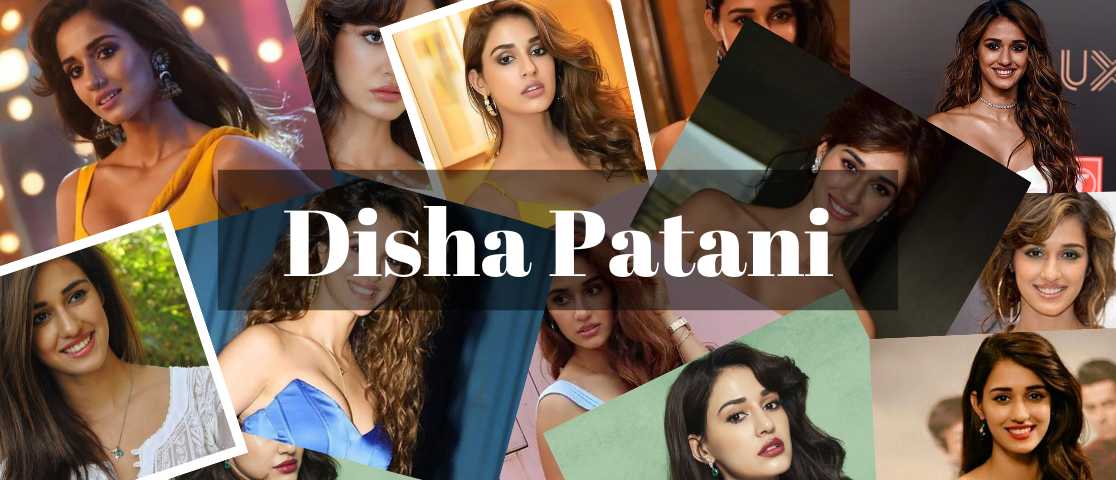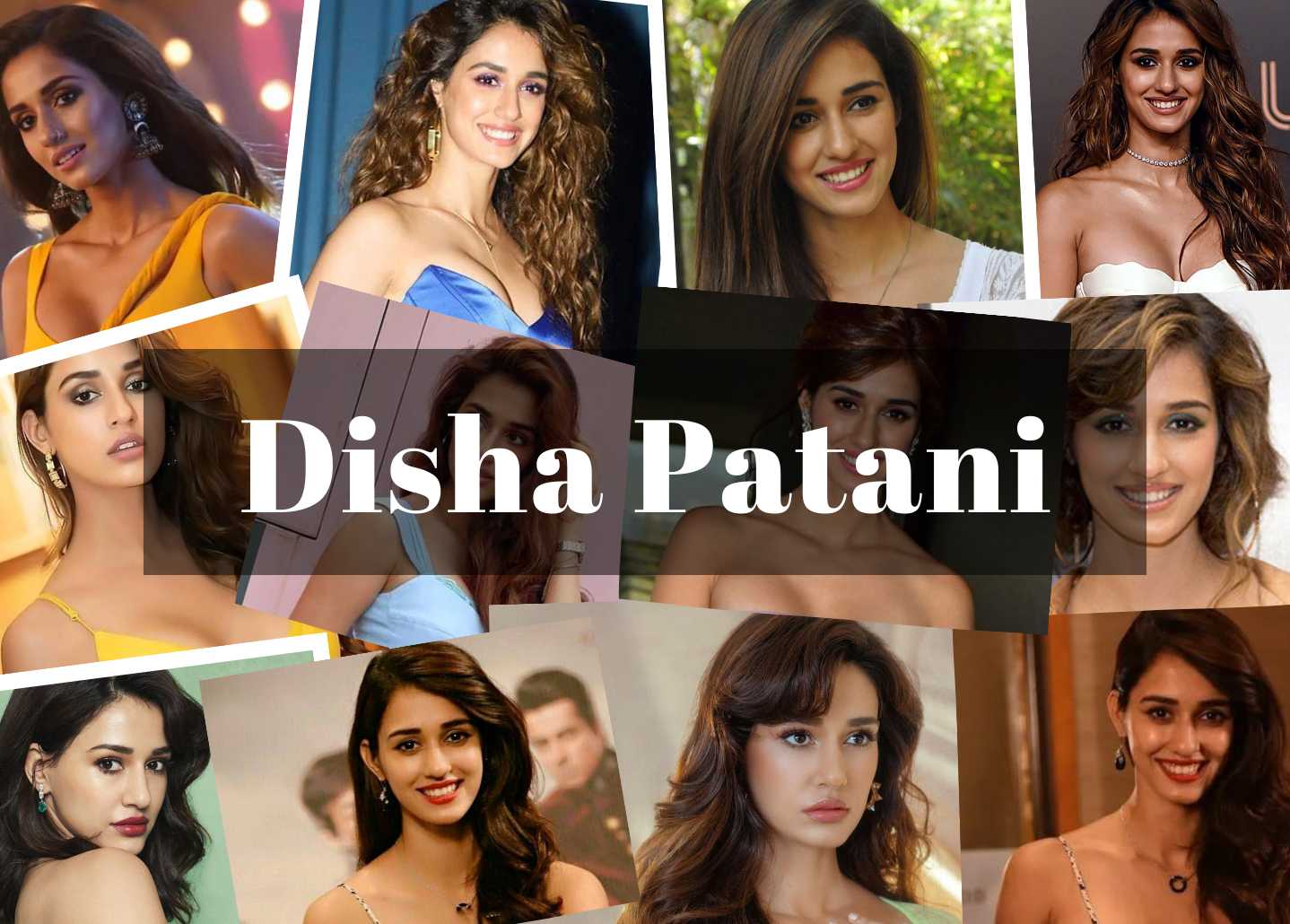 Disha Patani's Age and Disha Patani's Biography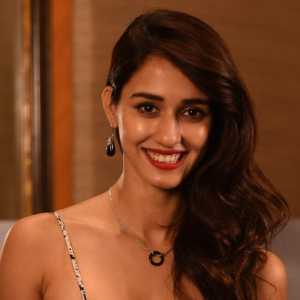 Disha Patani is an Indian actress who predominantly appears in Hindi cinema. Disha Patani's birthday is on 13 June. Disha Patani's birthyear is 1992. Disha Patani's birthplace is Bareilly Uttar Pradesh. Disha Patani made her acting debut in the 2015 Telugu film Loafer with Varun Tej, and she rose to fame for her work in the sports biopic M.S. Dhoni: The Untold Story (2016). The Zodiac Sign of Disha Patani is Gemini. As of 2022, Disha Patani's age is 30 years.

With her acting, fashion, and filmmaking talents, Disha Patani, an actress with a golden heart, is currently swaying many fans' hearts all over the world. One of the greatest, best, and most well-known actors in Bollywood and other film industries, Disha Patani is respected for her acting abilities.
Disha Patani is a model, actor, and television personality. With so many accomplishments under her belt, we can conclude that she is one of the most successful and well-liked actresses in the world. She then appeared in the financially lucrative Hindi films Baaghi 2 (2018) and Bharat(2019), as well as the Chinese action comedy Kung Fu Yoga (2017).

Keep reading to know more about Disha Patani's biography, family, age, birthday, boyfriend, husband, height, new movies, upcoming movies, career timeline, school, college, education, and to see exclusive Disha Patani photos.

Claim Your FREE Celebrity Shoutout
✕
Claim Now!
Disha Patani's Childhood and Disha Patani's Family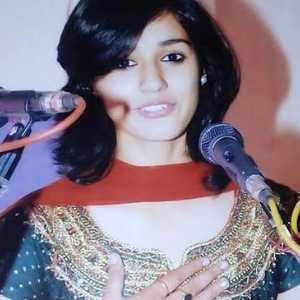 The Birthplace of Disha Patani is in Bareilly, Uttar Pradesh. Disha Patani was born on June 13, 1992. Disha Patani is a Kumaoni with Rajput ancestry. Disha Patani's Mother Padma Patani is a Health Inspector. Disha Patani's Father Jagadish Singh Patani is a Police officer.

Khushboo Patani, her older sister, is a lieutenant in the Indian Army. Suryansh Patani, her younger brother, is also a Patani. As a child, Disha Patani aspires to be an Airforce Pilot. Disha dropped out in her Second year to pursue her Career in Modelling.

Disha Patani's Education
About her studies, Disha Patani attended Amity University in Lucknow to study engineering. Disha admitted on a Radio Talk Show that her actual last name was Patni, not Patani. In 2013 Pond's Femina Miss India Indore's Disha Patani marked her presence as first runner-up.
Talk To Similar Celebrities
Disha Patani's Relationship and Affairs
Parth Samthan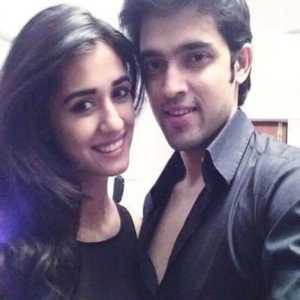 Disha Patani, but actor Parth Samthaan from Kasautii Zindagii Kay. Yes, for those who are unaware, Disha and Parth apparently dated for a while before breaking up for an unbelievable reason.

Disha Patani and Parth Samthaan's old images can still be found on a number of fan pages. Mushy pictures of the couple are still all over the internet due to the fact that they share a group of friends, hang out, and attend concerts together.

According to numerous sources, Parth Samthaan and Disha Patani dated for around a year in 2013. Their claimed romance came to an end when the Radhe actress allegedly learned that Parth had cheated on him with television producer-host Vikas Gupta. Disha is well-known in Bollywood, and Parth is well-known on television, but the two have never discussed it.

Tiger Shroff
Disha Patani and Tiger Shroff are among the most popular lovebirds in Bollywood. The two celebrities never publicly admitted to dating, but they left clues online, and anytime they were spotted together, rumors of a relationship grew stronger.

Before the actress' 2016 Bollywood debut film MS Dhoni: The Untold Story, Tiger and Disha were first seen in the music video for Befikra. Many people thought they were having a relationship because of their chemistry and the song's popularity.

Tiger and Disha appeared in their first joint movie in 2018. They acted as lovers in the Ahmed Khan-directed film Baaghi 2. Fans could not get enough of 'Tigsha' as they lit the internet on fire with their dance routines in Baaghi 2's Mundiyan song, which became a viral hit.

Tiger and Disha appeared to have similar interests because they both enjoyed dancing and being healthy. Disha developed a close relationship with Tiger Shroff's family addition to Tiger. The actress was frequently photographed on trips with Tiger and his sister Krishna. As they had some enjoyable times together, the level of familiarity was apparent.

Tiger and Disha vacationed overseas while they were dating. In 2020, the actress traveled to Dubai with Tiger, Krishna, and their mother Aisha Shroff for an MMA event, where she wore matching black clothing to twin with her beau. As soon as the two were photographed together at the event, internet users could not get enough of them.

As per the rumors, Bollywood's most favorable Couple Disha and Tiger are apparently no longer together. News recently broke that Disha and Tiger had broken up and were currently dating separately. It was unclear why they allegedly broke up, a source revealed that they are no longer together.

Disha Patani's Movies and Career
Disha Patani's First Movie: Loafer (2015)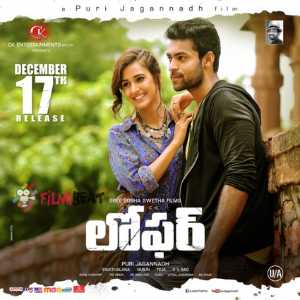 In 2015, Patani made her acting debut with Varun Tej in the Telugu movie Loafer. She took on the part of Mouni, a young woman who flees her family to avoid being forced into marriage. The movie, which had a $200 million budget and was directed by Puri Jagannadh and produced by C. Kalyan under the banner of C.K. Entertainment, did poorly at the box office, earning only 106 million during its lifetime.

On July 8, 2015, the movie had its official premiere in Hyderabad. On December 17, 2015, the movie opened in more than 750 theatres throughout the world. It garnered mixed reviews from reviewers and ultimately did poorly at the box office. In order to be directly shown on Zee Cinema in 2016, it was afterward dubbed into Hindi and given the name Loafer The Hero. Later, a Tamil dub was created.

Befikra Music Video (2016)
The next year, Disha and Tiger Shroff starred in the music video Befikra, which was created by Meet Bros and produced by Bhushan Kumar and Krishan Kumar under the T-Series banner. Aditi Singh Sharma, a vocalist, contributed to Meet Bros' writing and filming of the film.

Disha Patani's Movie: M. S. Dhoni: The Untold Story (2016)
Disha Patani, Sushant Singh Rajput, and Kiara Advani star in Neeraj Pandey's M.S. Dhoni: The Untold Story, a biographical sports movie based on the life of MS Dhoni, the former captain of the Indian Cricket Team. Disha is portrayed as Priyanka Jha, the MS Dhoni character's deceased girlfriend who perished in a car accident.

M.S. Dhoni is the Biography of well-known Indian Cricketer Mahendra Singh Dhoni, depicting his journey to becoming a cricketer, his love life, and his achievements. M S Dhoni, a young man from Ranchi, wants to represent India in cricket. He initially seeks employment with the Indian Railways in an effort to appease his father, but ultimately chooses to pursue his aspirations.

The movie, which was produced by Fox Star Studios and directed by Neeraj Pandey, opened in theatres on September 30, 2016, and grossed an estimated 216 crore (US$27 million). The Times of India's Renuka Vyavahare wrote in her review that Disha's performance deserves a special mention as her performance tugs at your heartstrings. Along with Sonu Sood, she also appeared in Jackie Chan's Kung Fu Yoga.

Disha Patani's Movie: Baaghi 2 (2018)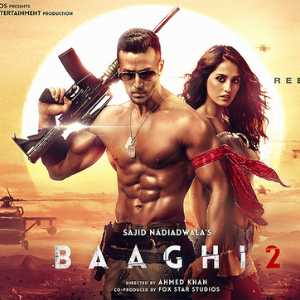 Disha Patani appeared in Baaghi 2, the follow-up to the 2016 smash film Baaghi with Tiger Shroff and Shraddha Kapoor. The movie, which was produced by Sajid Nadiadwala and directed by Ahmed Khan, opened on March 30, 2018, and it made about 253 crores (US$32 million) globally.

The story of Baaghi 2 revolves around Neha calling her ex-boyfriend Ronny, who is now a soldier in the Indian army when her three-year-old daughter Rhea is abducted. He decides to save Rhea after remembering the vow he made to her.

Disha Patani's Movie: Malang (2020)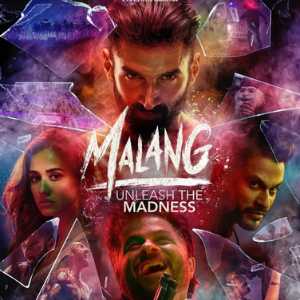 Malang is a 2020 Indian action thriller film in the Hindi language that was written and directed by Mohit Suri. It was made by T-Series in association with Luv Films and Northern Lights Entertainment, and it was released by Yash Raj Films. Aditya Roy Kapur and Disha Patani are the movie's lead actors, and Anil Kapoor and Kunal Khemu play the villains.

The filming started in March 2019 and largely took place in Goa, while it was also shot in Mauritius. The end of the final schedule was in October 2019. Patani was given the female lead role after Shraddha Kapoor declined.

Malang was originally scheduled to release on February 14, 2020, but it was postponed by one week to prevent a conflict with Love Aaj Kal. On February 7, 2020, it was formally released in theatres all around the world. Malang, which received accolades for its score, action scenes, directing, and cast members' work, has made 84.50 crores (US$11 million) internationally, making it a commercial success.

The plot of the Malang Centers around When Advait(Aditya Roy Kapoor) travels to Goa, he meets Sara (Disha Patani), a free-spirited young woman who leads an unrestricted life. When opposites attract, everything is good until life takes an unexpected turn. Later, with the help of the police Aghase and Michael, Advait goes on a killing rampage.

Disha Patani's Movie: Ek Villian Returns (2022)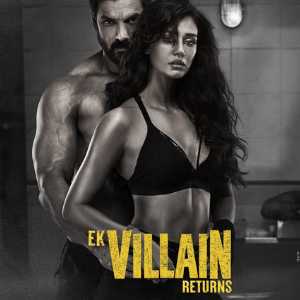 A spiritual sequel to his 2014 film Ek Villain, Ek Villain Returns is a 2022 Indian Hindi-language action thriller film written and directed by Mohit Suri. Shobha Kapoor, Ekta Kapoor, Bhushan Kumar, and Krishan Kumar are responsible for producing the movie through their companies Balaji Motion Pictures and T-Series. Tara Sutaria, Disha Patani, John Abraham, and Arjun Kapoor feature in it. The movie opened in theatres on July 29, 2022.

The Plot centers around Aarvi Malhotra, a singer, and the arrogant Gautam Mehra have a love-hate relationship. However, a serial killer mysteriously kills Aarvi, and the police accuse Gautam of being responsible. However, ACP V. K. Ganesan suspects a taxi driver named Bhairav Purohit, who is having an unrequited love affair with Rasika Mapuskar, is actually the serial killer. The plot's central question is how Gautam intends to exact revenge on Bhairav while demonstrating his innocence.

Disha Patani's Upcoming Movies
Disha Patani gave incredible movies to Hindi Cinema. She made everyone fan of her glamorous, acting, charm, and personality. With authentic screen presence and enthusiastic acting, Disha Patani enhances her every role with a touch of perfection. There are some movies that Disha is working on and will be on the way to the Theater. Disha Patani completed her shooting part for Karan Johar's Yosha Movie which also included stars like Siddharth Malhotra and Rashi Khanna. Her fans can see her presence in the movies like Kick 2, Sangamithra, Project K, and KTina. Disha Patani is also set to work in an untitled film of Rohit Dhawan and Anees Bazmee's Next.

Yodha
A forthcoming action-thriller movie in Hindi called Yodha was written and directed by Sagar Ambre and Pushkar Ojha, and it was made by Karan Johar under the brand Dharma Productions. Sidharth Malhotra, Disha Patani, and Raashii Khanna are the movie's stars. The movie is slated for release on November 11, 2022.
Disha Patani's Movie: Disha Patani's Career Timeline
Disha Patani's Controversies
Selfie Controversy
Disha Patani is well-known for the pictures she frequently uploads to her social media accounts in which she is seen without makeup. However, the actress provoked social media ire by posting a selfie in which she sports excessive makeup and a very male appearance. The actress's fans did not like her overall appearance at all and they filled the comment area with phrases like the spoiled look, makeup shock, and other such terms. The actress also wore deep red lipstick and defined eyes. Disha Patani is believed to have been behaving very strangely with directors around the time this news broke.

Age Gap Controversy with Salman Khan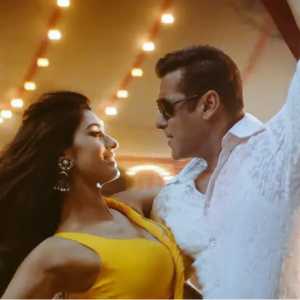 When she brought up the age difference between her and co-star Salman Khan, the Bharat actress unintentionally created a mess. She stated to the Mumbai Mirror that she had to negotiate the responsibilities with her management. But the fact that I had to play this part because I loved it so much.

Additionally, I'm not sure if I'll ever have the chance to work with Salman Sir again, so I knew I had to do this. She responded, I mean, there is an age gap which honestly in this picture is managed since he's depicted as a young Salman who is in his late 20s when I pressed her further as to why she felt this way. As a result, the understanding was simpler for everyone.

Hrithik Roshan Controversy
According to a report in a reputable media outlet, Disha Patani turned down the opportunity to work with Hrithik Roshan because the actor tried to flirt with the actress, who is 18 years her junior, and made her feel uncomfortable. The actor reportedly asked Disha out on a date, according to the story

Hrithik, who is responsible for Hrithik Sussanne's divorce and is renowned for keeping a respectful silence on scandals and other controversies, criticized the media outlet for publishing such a false article as the news spread like wildfire. Tiger Shroff responded to the uproar by saying, It Was A Very Silly Rumor.

Disha Patani's Net Worth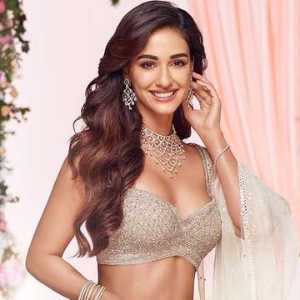 Disha Patani has a total net worth of 10 million US dollars, or 75 crore Indian rupees. She charges between Rs. 1-1.5 crore for every endorsement, which accounts for the majority of her income. She is a television personality as well as a fashion model and icon. She has also made significant investments in real estate. Disha Patani is one of the top celebrities that pay the most income tax to the government thanks to her enormous earnings. Disha Patani consistently falls short in terms of philanthropy and social causes in addition to earnings.

India's Mumbai is the home of Disha Patani. 2016 saw Disha Patani purchase this opulent house. This real estate property has an estimated value of roughly Rs. 5 crores. Disha Patani's car collection is only average. The world's top luxury vehicles are among those that Disha Patani possesses.

Disha Patani is the owner of the car manufacturers Mini Cooper, Mercedes Benz, and Audi. Over the next three years, Disha Patani's net worth is probably going to increase at a 25 percent annual pace. Her yearly salary will increase by 15% throughout the same time frame. Therefore, we may have high confidence that our net worth will increase over the coming years.

Disha Patani's Awards and Achievements
2017- M.S. Dhoni: The Untold Story- Won Big Star Entertainment Award- Most Entertaining Actor (Film) Debut – Female
2017- M.S. Dhoni: The Untold Story- Won Stardust Awards- Superstar of Tomorrow – Female
2017- M.S. Dhoni: The Untold Story- Won Star Screen Awards- Best Female Debut
2017- M.S. Dhoni: The Untold Story- Won Stardust Awards-Best Acting Debut (Female)
2017- M.S. Dhoni: The Untold Story- Won International Indian Film Academy Awards- Best Female Debut
6 Amazing Facts About Disha Patani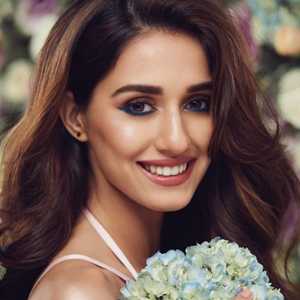 Disha competed in Miss India Indore in 2013 and finished as the runner-up in the fashion show.
Disha gained widespread attention after appearing in the Cadbury Silk Bubble Ad. She made multiple appearances in commercials for brands like Garnier, Aircel, and Imperial Blue. Many people were won over by her contagious charisma and grin.
When Disha goes on outings with her friends, including Tiger Shroff, she generally takes the wheel.
Disha received her B.Tech. with a Computer Science concentration from Amity University in Lucknow.
Disha, who epitomizes Beauty With Brains, created her own app to maintain contact with her followers, which is accessible through the Google Play Store.
She had dated Parth Samthaan in the past but broke up with him after parth discovered about her relationship with Vikas Gupta.
Social Media
Frequently Asked Questions