Deepika Padukone | Biography Husband Movies Networth Age

Faraz Shaikh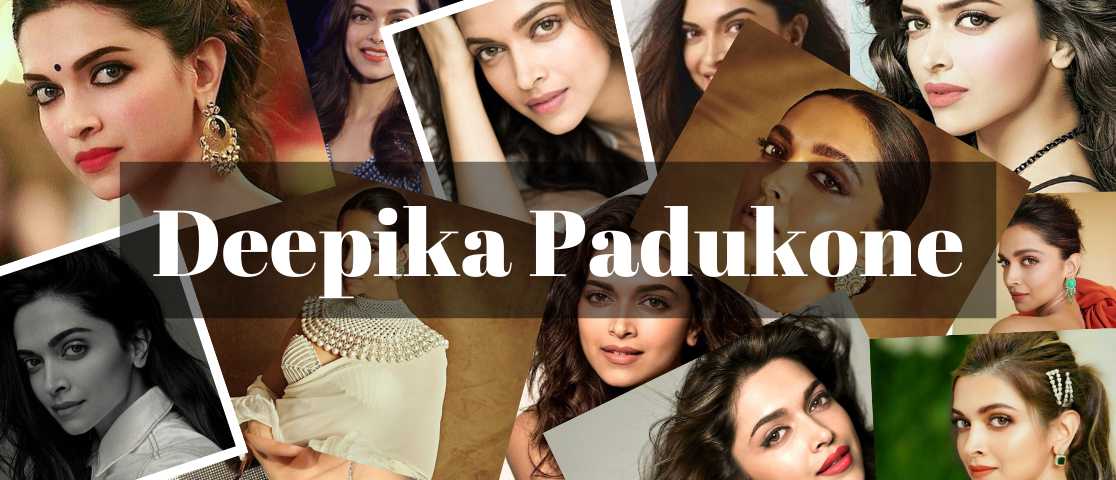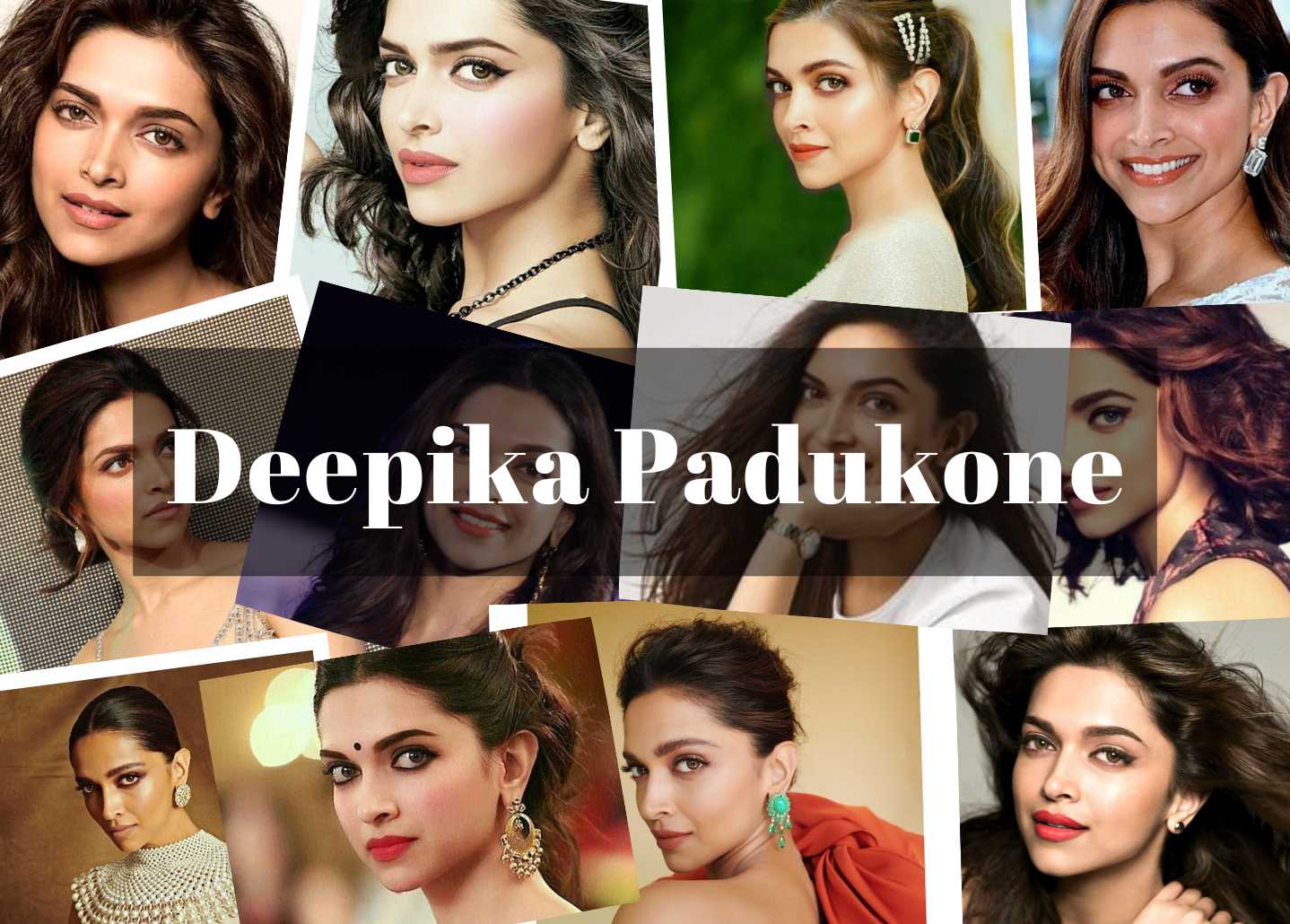 Deepika Padukone is an internationally acclaimed Indian actress, fashion and youth icon, and mental health advocate. In this Blog, we will describe about Deepika Padukone's Biography, Age, Movies and much more Interesting Information about Her. Deepika Padukone was a national-level badminton player until she quit when she was 16 to pursue her passion for acting. And, as they say, the rest is history! Indian actress Deepika Padukone is well-known for her work in Hindi films. The film Om Shanti Om marked her Bollywood debut. Deepika Padukone is the second-highest-paid actress in the Hindi-language film industry. People Magazine named her India's Most Beautiful Woman. Deepika Padukone's birthday date is on 5 January. Deepika Padukone's birthyear was 1986. As of 2022, Deepika Padukone's age is 36 years. Deepika Padukone is from the Indian state of Karnataka. She is a mangalorean actress. Get Personalised Gift Messages from Similar Celebrities and make your loved ones feel Special.
Deepika Padukone's Childhood and Deepika Padukone's Qualification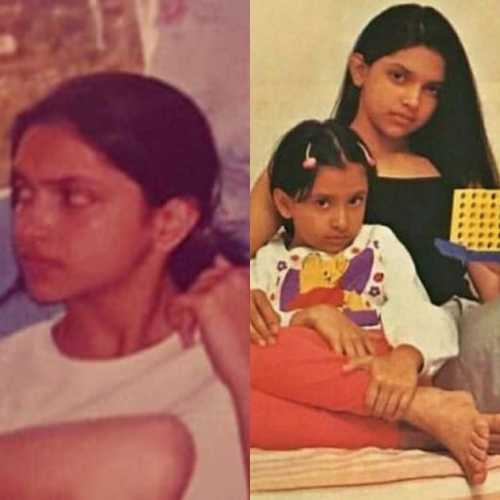 Deepika Padukone relocated from Bangalore, where she grew up, to Mumbai, the center of India's film industry, in 2005. According to Deepika Padukone, she did not have many friends growing up and was socially uncomfortable. Her life was badminton, which she played competitively since she was a small child.

In a 2012 interview, Padukone described her daily schedule as follows: 'I would wake up at five in the morning, go for physical training, go to school, again go for practicing badminton, finish my schoolwork, and go to sleep. Throughout her time at school, Padukone continued to play badminton and pursue a profession in it. She also competed in national competitions.

Deepika Padukone participated in a few state-level baseball events as well. While focusing on her studies and athletic endeavours, Padukone also worked as a child model, making her debut in a few ad campaigns at Deepika's age of eight. She altered her direction in the tenth grade and resolved to become a fashion model. Later, she clarified, 'I became aware that I was just participating in the game because it ran in the family. So I asked my dad if I could stop playing the game, and he wasn't at all offended.' She started a full-time modelling career in 2004 under the guidance of Prasad Bidapa.

Deepika Padukone's Educational Qualification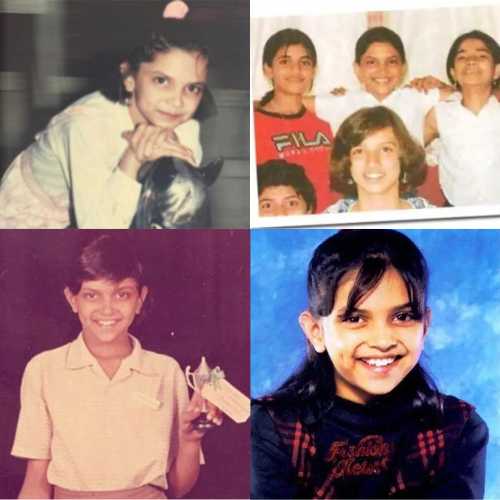 Deepika Padukone was born on 5 January 1986. Deepika Padukone is 36 years as of 2022. Deepika Padukone zodiac sign is Capricorn. Since Deepika Padukone's first movie in 2007, she has appeared in nearly 30 feature films of various genres, winning several awards, including three Filmfare awards and five Filmfare nominations for her iconic performances. Many of her films are also among the highest-grossing films of all time.

Deepika Padukone attended Sophia High School in Bangalore and Mount Carmel College for her pre-university education. She later enrolled in the Indira Gandhi National Open University to pursue a Bachelor of Arts degree in sociology, but dropped out due to scheduling conflicts with her modelling career.
Claim Your FREE Celebrity Shoutout
✕
Claim Now!
Deepika Padukone's Family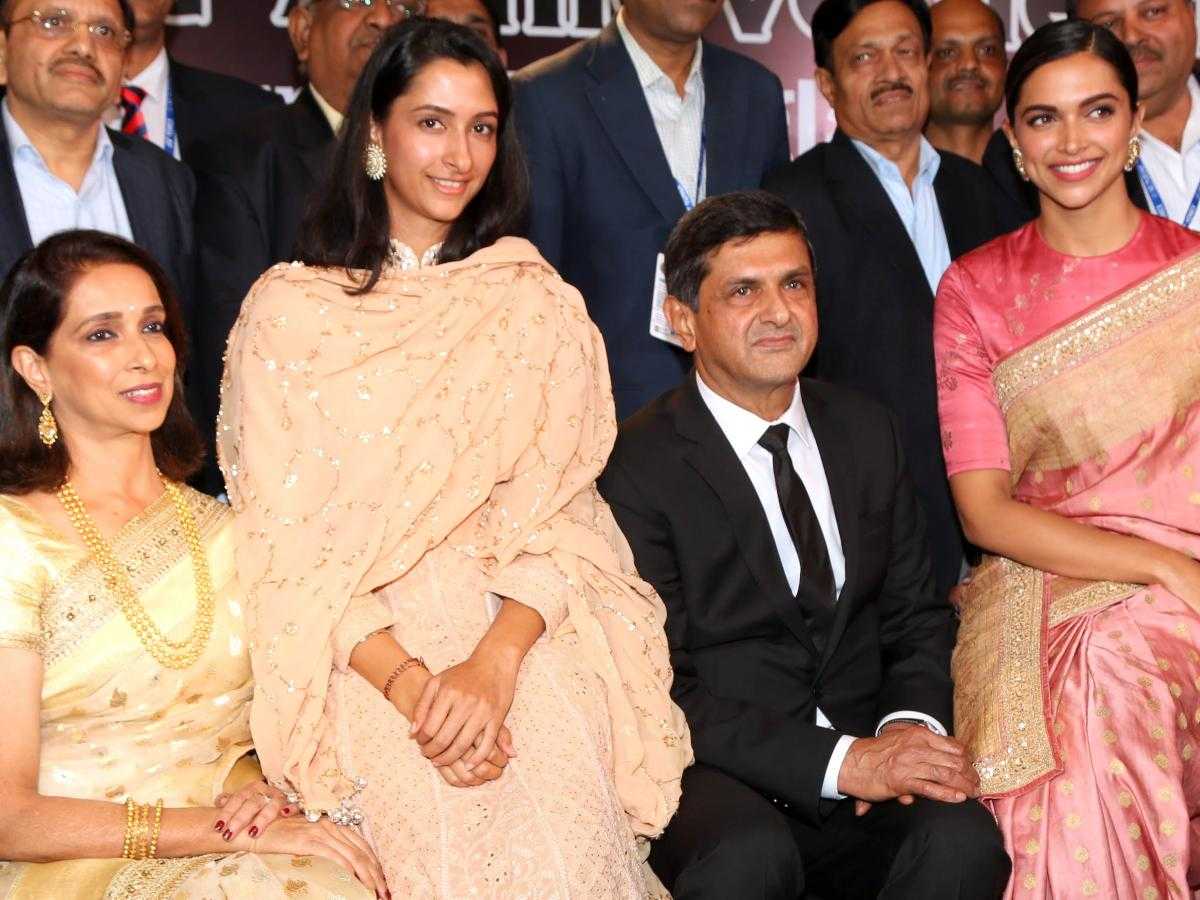 Deepika Padukone's date of birth is on January 5th, Deepika Padukone's birthyear is 1986. Deepika Padukone's place of birth is in Copenhagen, Denmark. Deepika Padukone's state from India is Karnataka. She is a Mangalorean. Deepika Padukone's language is Konkani.

Deepika Padukone's parents are Saraswat Brahmins. Prakash Padukone, Deepika Padukone's father, is a former professional badminton player, and Ujjala is Deepika Padukone's mother. Anisha, Deepika Padukone's younger sister, plays golf. Ramesh, her paternal grandfather, was the secretary of the Mysore Badminton Association. The moment Deepika Padukone turned a year old, the family moved to Bangalore, India.
Talk To Similar Celebrities
Deepika Padukone's Boyfreind and Affairs
Deepika Padukone - Nihaar Pandya Affair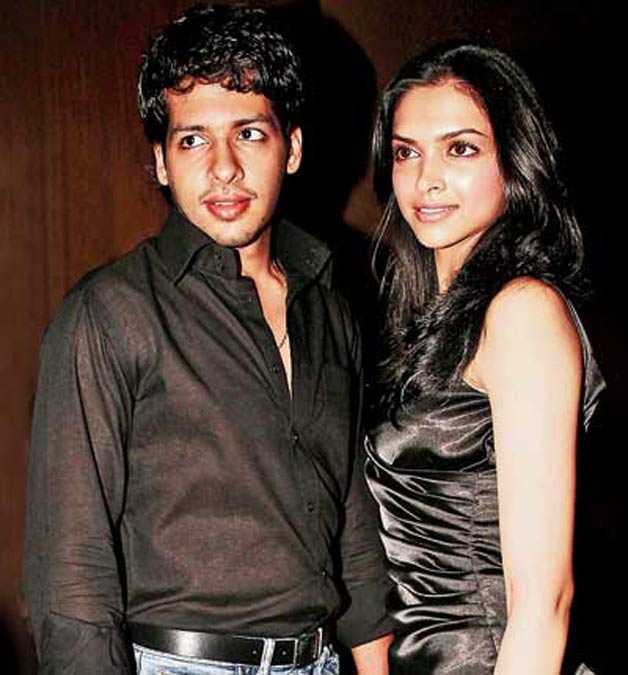 Nihaar Pandya, a model from Mumbai, was the partner of Deepika Padukone. After moving to Mumbai from Bengaluru, she dated him for a while. In fact, they both attended Mumbai's Actor Prepares in 2006. Additionally, it is claimed that Nihar and Deepika cohabited for three years before deciding to separate for reasons best known to them. In 2019's Manikarnika: The Queen of Jhansi, starring Kangana Ranaut, Nihar Pandya made his Bollywood debut.
Deepika Padukone - Siddharth Mallya Affair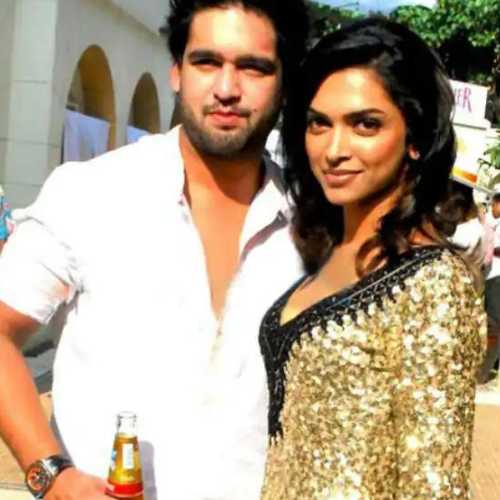 Siddharth Mallya, the son of liquor tycoon Vijay Mallya, was a relatively brief presence in Deepika Padukone's life. They even made a big deal of their union. Since Siddharth's business sponsored Virat Kohli's team, RCB, they were frequently spotted together in the stands during the IPL.
Deepika Padukone - M.S. Dhoni Affair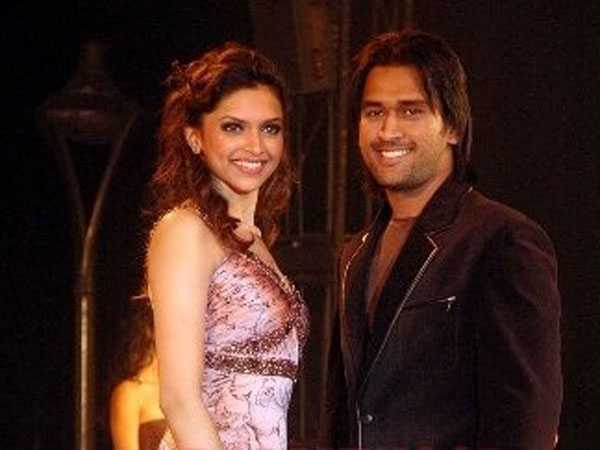 Previously, the former captain of India was madly in love with Deepika Padukone. Even Bollywood celebrities made fun of him for her during award ceremonies. Dhoni even requested that Shah Rukh Khan meet Deepika Padukone on his behalf. Such is the dimple queen's allure. Previously, MS Dhoni was madly in love with Deepika Padukone. During award shows, Bollywood stars mocked him for her.
Deepika Padukone - Ranbir Kapoor Affair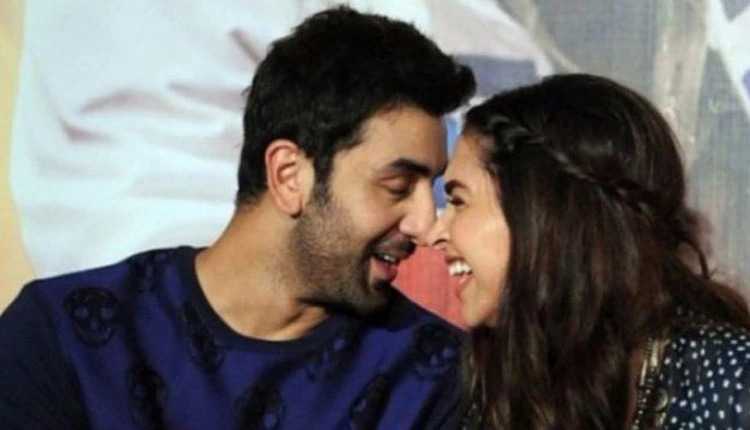 One of Deepika Padukone's longest and most committed relationships in her career has been with Ranbir Kapoor. Through a shared makeup artist named Dorris, they got to know each other while filming their individual debuts. They first got together in 2007. They even started speaking out frequently about their union on talk shows and in the media. Before ending, their romance lasted for two years. Ranbir's alleged dishonesty against her is claimed to be the cause of their breakup. While shooting on Ajab Prem Ki Ghazab Kahani, he developed feelings for Katrina Kaif. Another persistent rumour said that Neetu Kapoor was against Ranbir's union with Deepika Padukone.
Deepika Padukone - Yuvraj Singh Affair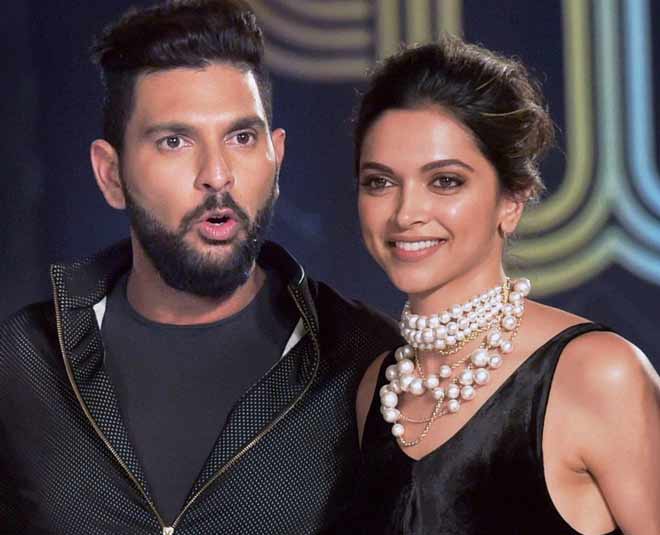 Deepika apparently developed feelings for Yuvraj Singh when Dhoni was striving for her affections. They were spotted together at a number of events, which started the dating rumours. Back then, rumours that they even got engaged in a private ceremony were common. As soon as the rumours of their romance started, they quickly faded. They were spotted together at a number of events, which started the dating rumours.
Deepika Padukone - Muzamil Ibrahim Affair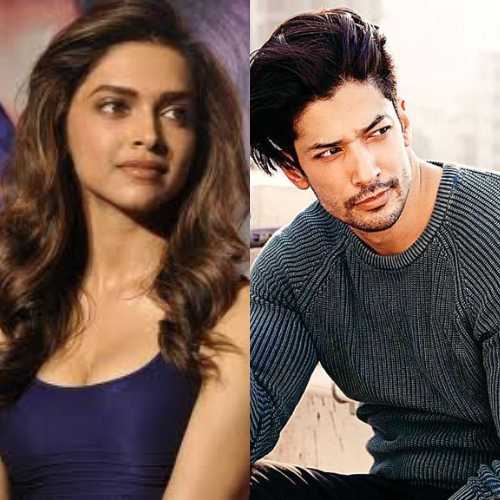 Following her split from Siddharth Mallya, Deepika Padukone dated the dashing man for a spell as well. In the media and on social media, the relationship was, however, not exactly transparent. When Muzamil was offered a part in Yeh Jawaani Hai Deewani after their breakup, he declined since he didn't feel comfortable working with her.
Deepika Padukone - Upen Patel Affair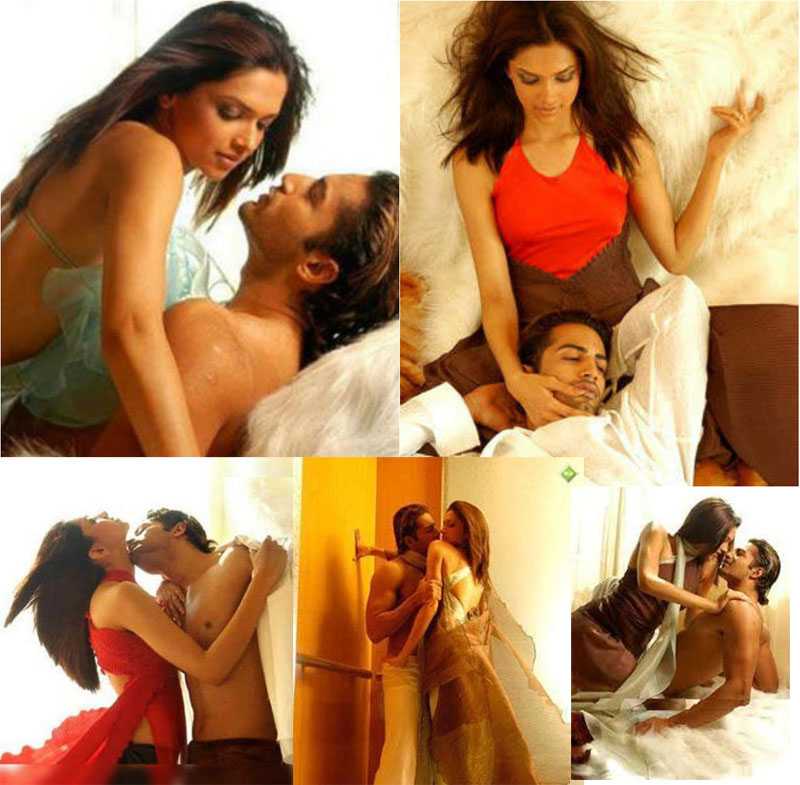 For a very little period of time, Deepika Padukone dated Bollywood actor Upen Patel. Both 36 China Town and Namastey London included the actor. They collaborated on some incredibly captivating modelling photo shoots.
Deepika Padukone- Ranveer Singh Marriage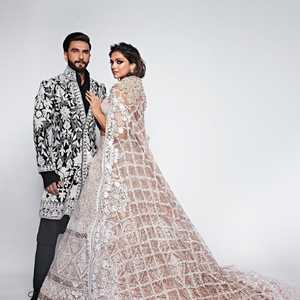 Ranveer Singh and Deepika Padukone had only met each other briefly at award ceremonies because they were preoccupied with their own lives. They became close after working on Ranveer Singh and Deepika Padukone's first movie together, Sanjay Leela Bhansali's Goliyon Ki Rasleela Ram Leela, where they spent a lot of time getting to know one another. Although the two began dating soon after the premiere of their film together, they were able to effectively keep their relationship a secret by refuting all rumours that they were dating. Through their official social media accounts, Deepika Padukone and Ranveer Singh began to publicly declare their romance after several years of dating. On November 14, 2018, Deepika Padukone wedding with and Ranveer Singh happened in traditional Indian ceremony at Lake Como, Italy, leaving admirers in tears. The couple has since been happily married.
Deepika Padukone's Movies and Career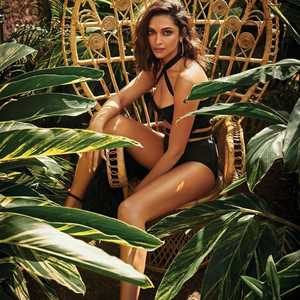 Deepika Padukone was born in Copenhagen and raised in Bangalore, the daughter of badminton player Prakash Padukone. Deepika padukone before acting had competed in national-level badminton championships as a teenager before quitting to become a fashion model. Deepika Padukone was quickly approached for film roles and made her debut in 2006 as the title character in the Kannada film Aishwarya. Padukone then co-starred with Shah Rukh Khan in Deepika Padukone's first Hindi movie, Om Shanti Om (2007). Deepika Padukone's first hindi movie earned her the Filmfare Award for Best Female Debut. Padukone received critical acclaim for her performance in the romantic comedy Love Aaj Kal (2009), but this was followed by a brief setback.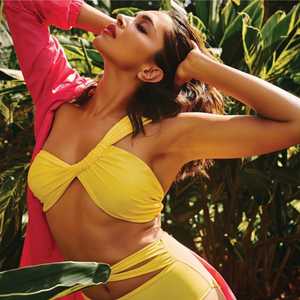 Cocktail (2012) was a watershed moment in her career, and she went on to star in the romantic comedies Yeh Jawaani Hai Deewani and Chennai Express (both 2013), as well as the heist comedy Happy New Year (2014), Sanjay Leela Bhansali's period dramas Bajirao Mastani (2015) and Padmaavat (2018), and the Hollywood action film XXX: Return of Xander Cage (2017). She also won two Filmfare Awards for Best Actress for her roles as Juliet in Bhansali's tragic romance Goliyon Ki Raasleela Ram-Leela (2013) and a headstrong architect in the comedy-drama Piku (2015). In 2018, she founded her own production company, Ka Productions, and produced and acted in the films Chhapaak (2020) and 83 (2021), both of which failed commercially. The Live Love Laugh Foundation, which promotes mental health awareness in India, was founded by Deepika Padukone. In addition to speaking out on topics like feminism and depression, Deepika Padukone also acts in stage productions, writes newspaper columns, designs her own line of women's clothing, and is a well-known brand ambassador.
Deepika Padukone Best Movie List
Deepika Padukone's Movie: Piku- 7.6
Because of the excellent acting by Padukone and the late actor Irrfan, this is worthy of winning first position. The film, which is a must-watch, explores the father-daughter connection and all of its quirks. A strange comedy about a daughter's relationship with her ageing father, whose peculiarities drive everyone insane.
Deepika Padukone's Movie: Bajirao Mastani- 7.3
I adore historical dramas, but Deepika Padukone and Ranveer Singh's relationship in this movie is its best feature. Moreover, the speech, songs, and clothes. basically all of it. The Maratha Kingdom's court needs a Peshwa in the 18th century, and Bajirao is proposed. He becomes Peshwa after using his talents to win over everyone's hearts, and years later he weds Kashibai. Before entering battle, a Bundelkhand resident requests for his assistance and identifies herself as Mastani, the Rajput king's daughter. As a result of his admiration for her abilities, Bajirao assists her in combat and gives her his dagger as a gift during the Holi festival, not realizing that it represents marriage.
Deepika Padukone's Movie: Tamasha- 7.3
Tamasha follows the journey of someone who has lost his edge while attempting to conform to acceptable social conventions. The film is based on the central theme of abrasion and loss of self that occurs during the search for oneself.All stories are the same, but each person must find their own story. But, before embarking on the journey of creating your own story, you must first free yourself from being a character in other people's stories. Ved (Ranbir Kapoor) is one such erratic character who realizes that the only way to end his suffering is to write his own story.

Deepika Padukone's Movie: Yeh Jawaani Hai Deewani- 7.2
Yeh Jawaani Hai Deewani is the story of two characters, Bunny (Ranbir Kapoor) and Naina (Deepika Padukone), at two distinct but defining points in their lives... first, when they are fresh out of college and at a crossroads of multiple decisions that will shape who and what they become and then later, in their late twenties, when they meet again, holding on to certain fulfilled and certain unfulfilled dreams, at a cross.
Deepika Padukone's Movie: Padmaavat- 7.0
Padmavat's fictitious story takes place in 13th-century medieval India. Padmavati, a Princess of Sinhala (modern-day Sri Lanka), falls in love with Maharawal Ratan Singh, King of Chittor, who is already married. Padmavati is crowned queen upon their marriage, taking the place of Ratan Singh's legal wife and queen consort, and they live together in joy and splendour. Their idyllic existence is shattered when a Court priest Chetan, exiled by his king Ratan Singh, approaches Sultan of Delhi Allauddin Khilji and persuades him to attack Chittor and capture Padmavati in exchange for her beauty and the absolute luck she brings to the king she marries. Sultan Allaudin Khilji prepares to attack Chittorgarh after being persuaded by the priest's claims and promises.
Deepika Padukone's Movie: Love Aaj Kal- 6.8
A modern man who recently dumped his partner is given a personal love story by an old-fashioned romantic. Has love actually altered over time?

Deepika Padukone's Movie: Om Shanti Om- 6.7
Om Prakash Makhija, a budding Bollywood actor, aspires to be successful in life and has a crush on popular actress Shantipriya. Yet alas! Shanti, who will marry movie producer Mukesh Mehra, is already carrying his child. Om's hopes of reuniting with Shanti are dashed by this, but he is compelled to save her when Mukesh tricks her into being strangled—a move that kills both of them. Om is reborn as Rajesh Kapoor, a former Bollywood star, 30 years later, and he also becomes an actor. He meets Mukesh, and the two of them try to make the movie "Om Shanti Om." Om will find his beloved Shanti here and begin to restore his memories, which forces him to look into things and puts his life in peril once more.
Deepika Padukone's Movie: Ram- Leela- 6.4
Shakespeare's famous Romeo and Juliet epic love story is allegedly adapted for the romantic drama Goliyon Ki Rasleela Ram-Leela, which is set in turbulent times. Leela is the wild and passionate village Juliet, and Ram is the colorful, lovely, yet tragic local Romeo. These two strangers have nothing in common other than the animosity between their families. The pairing of Deepika Padukone and Sanjay Leela Bhansali is perfect for the movies. The Romeo and Juliet-inspired film made an impression on us. The relationship between Leela and her mother was, in my opinion, its best aspect.

Since the past 500 years, the two communities have been sworn enemies, and their own kin falling in love with each other is worse than any storm that could have ever come. When Ram and Leela meet for the first time, their worlds collide, wars are fought, and destinies are forever written in blood. Ram and Leela fight the world to live their own dreams in a land of guns and vengeance set against a magnificent musical backdrop. What will happen when they publicly declare their love for one another? Will their families give in, or will Ram and Leela forge their own path?

Deepika Padukone's Career Timeline
Deepika Padukone Controversies
The JNU controversy
When Deepika joined the JNU students to offer her solidarity and denounce the attack on the JNU students, it generated a lot of media attention. At the time, anti-CAA demonstrations in JNU were at their height. The actress visited the university while she was in the city promoting her next film Chhapaak. While many people applauded her actions, others derided them as publicity stunts and charged that she was anti-national. A few months later, NK Sood, a former RAW official, asserted that Aneel Mussarat, a close associate of Pakistani Prime Minister Imran Khan, offered Deepika Rs 5 crore.
The cleavage controversy
When a magazine published inappropriate photos of the actress, it sparked a heated debate on social media about moral policing. Deepika, on the other hand, responded in a straightforward yet graceful manner, tweeting, "Yes, I am a woman." I'm a woman with breasts. I've got cleavage. "Do you have a problem?"
The Dum Marro Dum controversy
In the film of the same name, Deepika sang an item number for the song Dum Marro Dum. She received numerous compliments for her dancing, but she also received a lot of criticism for the song's objectionable lyrics. Even Zeenat Aman, the song's original artist, was dissatisfied with this remix of the old dum Marro dum song.
The Padmaavat controversy
Even before it was released, the film Padmaavat sparked a lot of conflicts. The movie, which was based on the life of Queen Padmini, drew a lot of criticism from the Karni Sena because they felt it inaccurately depicted their queen. If the release of the movie is not stopped, the Karni Sena even threatened to have the actress' nose chopped off. After a two-month battle, the film with the original title Padmavati was finally released under the name Padmaavat.
The Ram Leela controversy
Movies starring Deepika always spark some sort of controversy. It was the same with the film Goliyoon ki Rasleela Ram-Leela. The public did not like the movie's previous title, Ram Leela, because it was connected to the Hindu deity Ram. Director Sanjay Bhansali, lead actors Deepika Padukone, and actor Ranveer Singh were all named in an FIR filed by the Jalandhar police. The movie's original name, Ram Leela, was subsequently altered to Goliyoon ki Rasleela Ram-Leela. Clarifying the situation, director Sanjay Bhansali stated, "It seems that there is some misinformation being spread about the movie, but to be clear, it is based on William Shakespeare's Romeo and Juliet. The traditional Ramleela performance is not related to the movie. However, Ram, the movie's primary character, has no resemblance to Lord Ram in any way.

The RK tattoo controversy
On the nape of her neck, Deepika had the initials of her ex-boyfriend Ranbir Kapoor tattooed. Nevertheless, despite their breakup, there are still rumors about whether she had it removed or covered it up with cosmetics. The tattoo was hidden at her picture-perfect nuptials to actor Ranveer Singh, but it reappeared when cameras caught a peek of it at Isha Ambani's wedding.
Deepika Padukone Net Worth and Income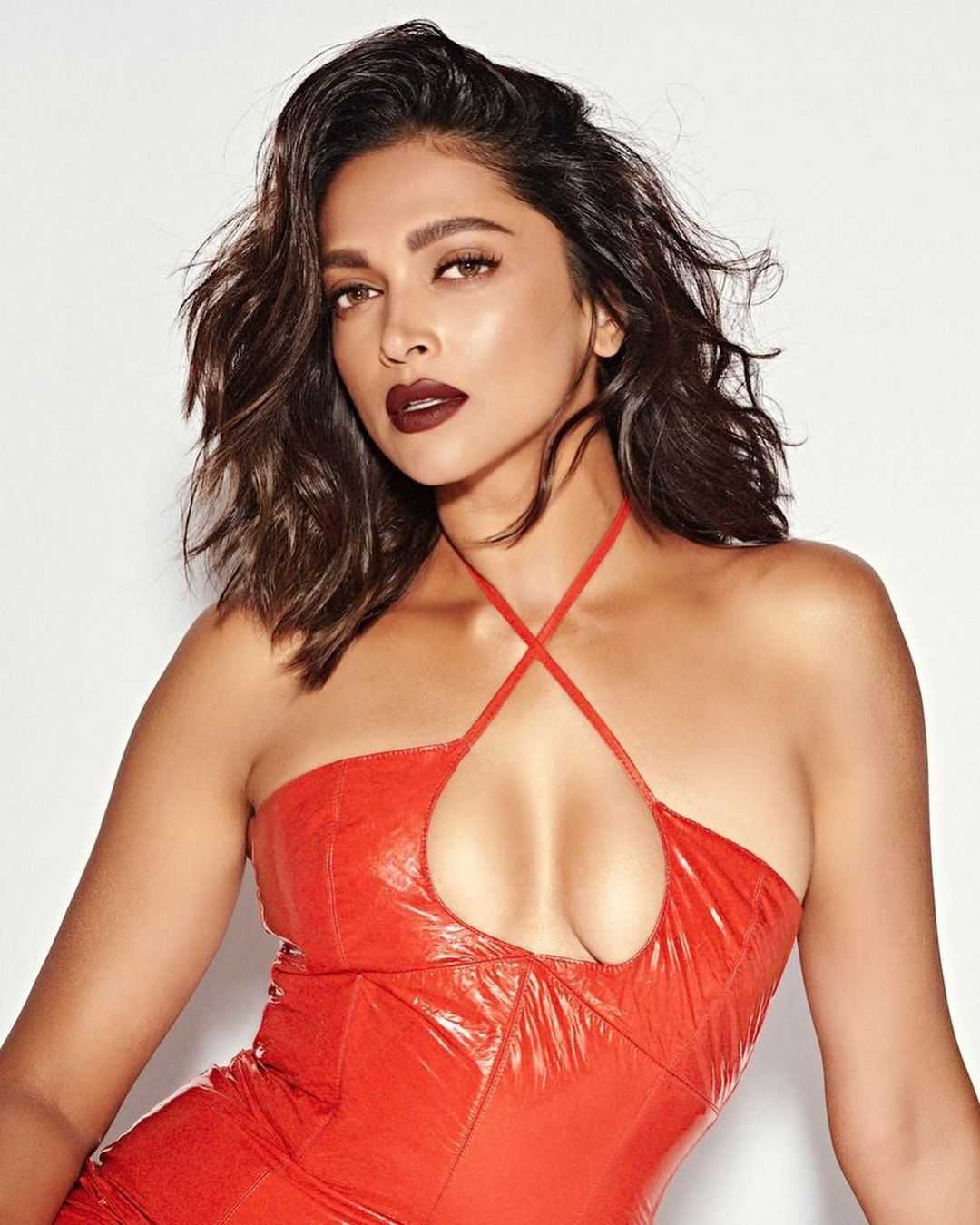 The amount of assets that surpass liabilities is referred to as net worth. Cash, real estate, and anything else of value are examples of assets. It is the value of everything you own.

Net worth is not calculated on a yearly basis. Net worth is determined by deducting all liabilities from all assets. Net worth is determined by deducting all liabilities from all assets.

So, how much is Deepika Padukone currently worth? Deepika Padukone's net worth is estimated to be 35 million US dollars or approximately 271 crore INR in Indian currency.

Deepika Padukone charges between Rs. 12 and 16 crores for a film. Deepika earns the majority of her money from brand endorsements, for which she charges a whopping Rs. 8 crores.

In addition, Deepika Padukone's net worth has increased by 40 percent in the last three years. Deepika Padukone has a big heart for charity and sharing, despite her massive net worth and earnings. Deepika has also adopted a Maharashtra village.
She launched a brand herself named 82°E in November 2022. The brand is regarding skin care products.
Deepika Padukone Awards and Achievements
Filmfare Awards
2016 Best Actress Piku
2014 Best Actress Goliyon Ki Raasleela Ram-Leela
2008 Best Newcomer - Female Om Shanti Om
2008 Sony-Head & Shoulders Face Of The Year

IIFA
2019 Special Award For The Best Actor (Female)
2016 Best Performance In A Leading Role (Female) Piku
2015 IIFA Award For Woman Of The Year
2014 Best Performance In A Leading Role (Female) Chennai Express
2014 IIFA Award For Entertainer Of The Year
2013 Hottest Pair Of The Year Yeh Jawaani Hai Deewani
2008 Best Female Debutant Star Om Shanti Om
Mirchi Music Awards
Zee Cine Awards
2019 Best Actor - Female Padmaavat
2016 Lux Zee Cine Awards For Best Actor Female Piku
2016 Lux Zee Cine Awards Viewer's Choice - Best Actor Female Bajirao Mastani
6 Interesting Facts about Deepika Padukone
TIME magazine named Deepika Padukone one of the 100 most influential people in the world, and Forbes magazine named her one of the top ten highest-paid actresses in the world!
Few people know that Padukone was supposed to make her Bollywood debut opposite Ranbir Kapoor in Sanjay Leela Bhansali's Saawariya (2007). However, due to an unexpected turn of events, Sonam Kapoor Ahuja ended up landing the role. Another interesting fact: Saawariya and Padukone's debut film, Om Shanti Om, was released on the same day, November 9, 2007.
Deepika Padukone now has several brand endorsements under her belt, including Chopard and Levi's. Her first job in advertising was with the soap company Liril. The commercial was extremely popular at the time of its release, and it also landed her a contract with the toothpaste brand Close-Up.
Deepika Padukone before acting was a model, and she appeared in the Kingfisher Calendar. She was even named Kingfisher Model of the Year in 2005. The same year, the actor made her fashion week debut, walking the runway for designer Suneet Varma at Lakmé Fashion Week.
Deepika Padukone was diagnosed with clinical depression in 2014 and sought professional help to help her recover. Deepika Padukone founded The Live Love Laugh Foundation in June 2015 to give hope to those suffering from Stress, Anxiety, and Depression. Deepika Padukone recently received the Crystal Award for Leadership in Raising Mental Health Awareness at the World Economic Forum in Davos.
The sweet homage comes from Birmingham's location of the biggest international cake competition. The tent was filled with various excellent cakes, but SRK and Deepika's "Om Shanti Om" cake was the one that drew the eye of the desi netizens. Tina Scott Parashar created the dessert, finishing it in a month.

Social Media
Frequently Asked Questions