Neetu Kapoor Movies, Age, Biography, Net Worth, Shows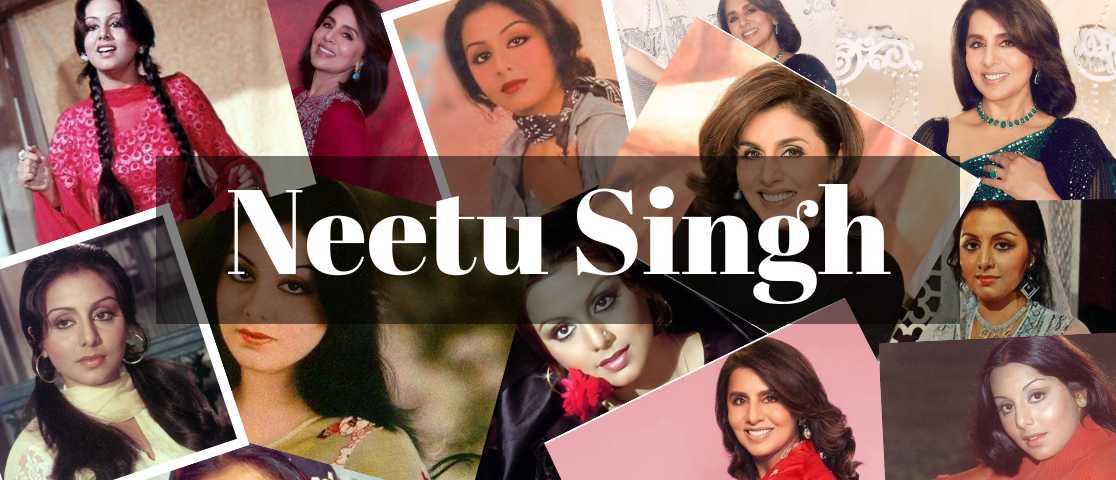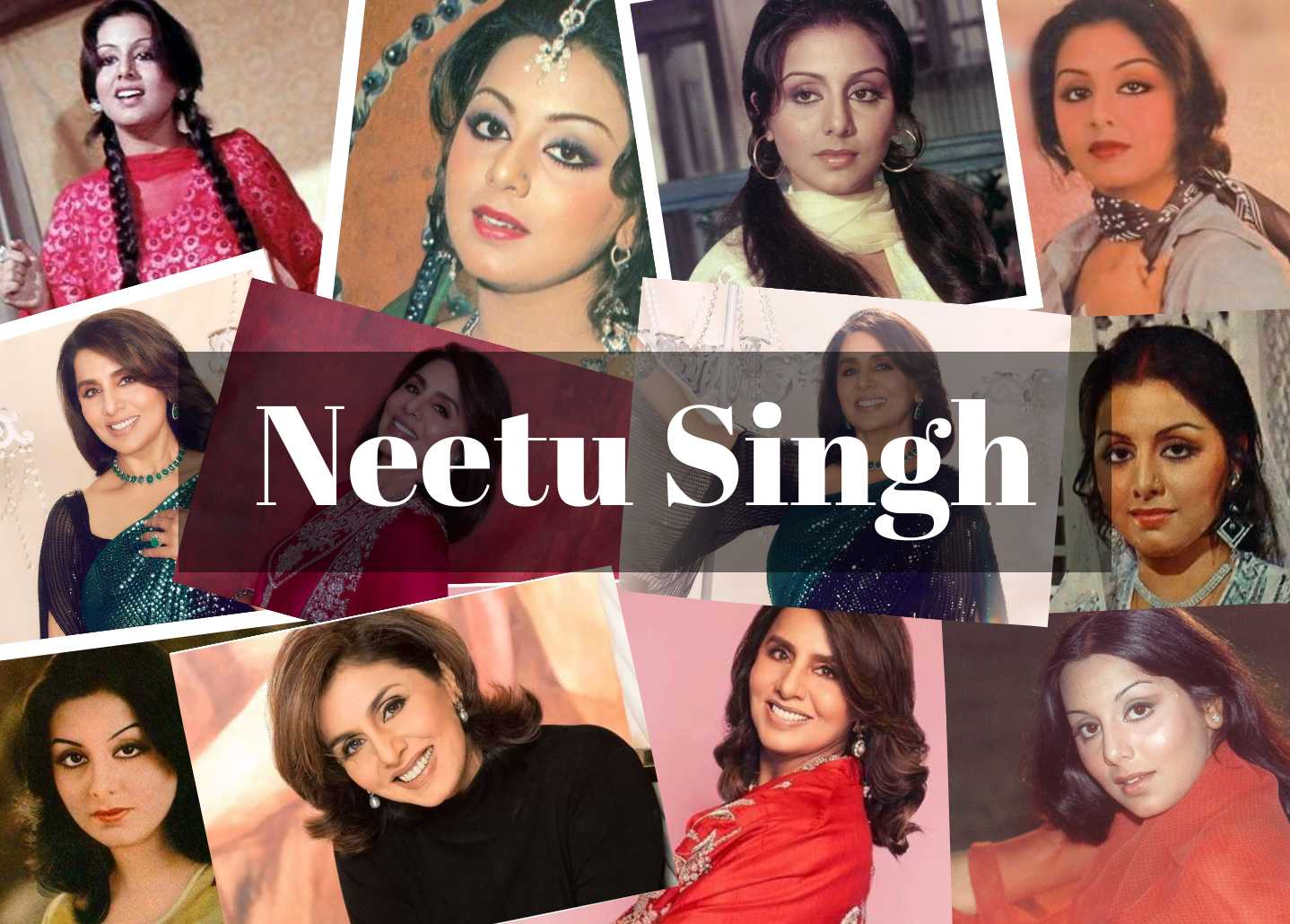 Biography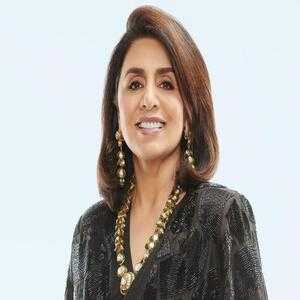 Neetu Kapoor is a famous Indian actress. Neetu Kapoor is well-known for her roles in Hindi movies from the late 1960s to the early 1980s. Singh was admitted in 2012 to Mumbai's Bandra Bandstand's Walk of the Stars, an entertainment hall of fame.

Neetu Kapoor's birthplace is New Delhi, India. Neetu Kapoor's zodiac sign is Cancer. Neetu Kapoor's height is 1.65m or 5'5 in inches. Neetu Kapoor's religion is Sikhism.

When she was just six years old, Neetu Kapoor made her acting debut in the swashbuckler Suraj (1966). She then performed a dual role in the romantic comedy Do Kaliyaan (1968). She had her start in Nasir Hussain's masala film Yaadon Ki Baaraat (1973), where she performed as a dancer, and later began transitioning to more adult parts in the vigilante movie Rickshawala (1973).

She became well-known for her parts in the criminal drama films Deewaar (1975), Khel Khel Mein (1975), Kabhi Kabhie (1976), and Amar Akbar Anthony (1977), as well as the fantasy film Dharam Veer (1977). She received recognition for her work in the criminal thriller Parvarish (1977), the horror movie Jaani Dushman (1979), the disaster movie Kaala Patthar (1979), and the musical movie Yaarana (1981). She was nominated for the Filmfare Award for Best Supporting Actress for Kaala Patthar.

After making an appearance in the suspense movie Ganga Meri Maa (1983), Neetu Kapoor took a break from acting to concentrate on her marriage. She made her acting comeback with a small role in Love Aaj Kal over three decades later (2009). Since then, she has co-starred with her husband in other movies including the comedy Do Dooni Chaar (2010), which earned her a Zee Cine Award, the action movie Besharam (2013), and the drama flick Jab Tak Hai Jaan (2012). Then there came another pause. She played the lead in the family movie Jugjugg Jeeyo (2022) following the passing of her husband Rishi Kapoor in 2020.
Age
Neetu Kapoor's real name is Harneet Kaur, while her stage name was Neetu Singh. Neetu Kapoor's nickname was Baby Sonia. Neetu Kapoor's birthday is on 8 July 1958. Neetu Kapoor's age is 64 years as of 2023.
Childhood and Education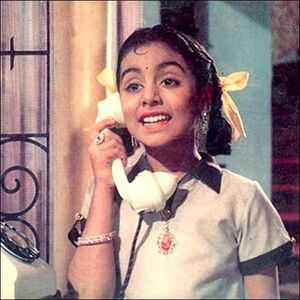 Neetu Kapoor's father's name was Darshan Singh and her mother's name was Rajee Kaur Singh. Neetu Kapoor was born to Punjabi Jat Sikh parents in New Delhi. Shortly after her father passed away, she started performing as a young artist.

Neetu Kapoor studies at the Mumbai Hill Grange High School. Neetu Singh received her dance training at Mumbai's Vyjayanthimala Dance Academy. In 1966, Vyjayanthimala saw her and offered her a position as a young performer in Suraj. She appeared in the 1975 film Rani Aur Lalpari with her mother Rajee Singh as an actress.
Marriage and Family
Rishi Kapoor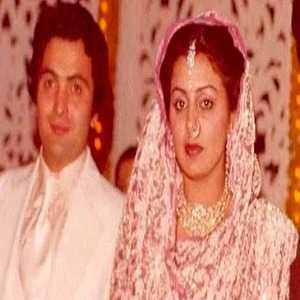 When Neetu Kapoor's age was 14 years old,she met Rishi Kapoor. She was just starting out in the business, whereas he was already a well-known actor and the beloved of millions. They appeared together on screen for the first time in the movie Zehreela Insaan (1974). The stunning couple didn't fall in love with each other right away. Being quite the practical joker, Rishi Kapoor enjoyed making fun of a young Neetu on set. Just as she was finishing up her makeup, he would put kajal all over her face.

However, Neetu had fallen in love with the person who gave her the greatest trouble, and Rishi had returned her feelings. Rajee, Neetu's mother, was not pleased with how things had turned out. Neetu was too young—only 14 years old—and only starting her ascent up the success ladder. She didn't want their connection to become a talking point among industry insiders. That's why Neetu's mother always sent her cousin along to be a chaperone whenever Rishi took her on a date.

Rajee was ecstatic when Rishi Kapoor asked Neetu Kapoor to marry him. But Neetu struggled with a persistent sense of guilt. As the only provider for the family, she did not want to abandon her mother in a helpless situation. But Rajee had accepted Rishi's invitation to live with them following their nuptials. In Delhi, there was a wedding in Rishi's family. The couple's family had determined that now was the ideal time to make their engagement public. Neetu was shaken up by the abrupt news and engagement, but they were soon married.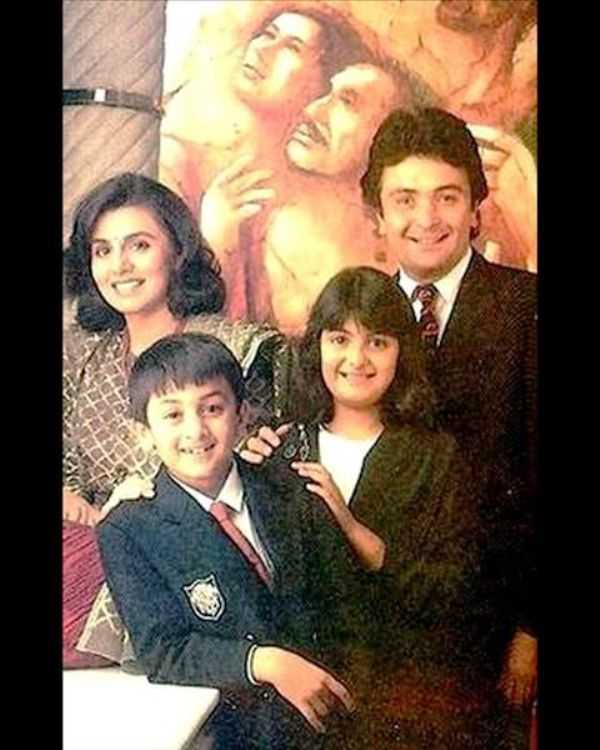 A Kapoor bahu was expected to leave the workplace and become a housewife because the Kapoor family was known for being extremely patriarchal. Neetu Kapoor followed suit and returned all of her signing bonuses before permanently leaving the business.

The rumour mills really got going after this because some people said Neetu was coerced into an early retirement. She retaliated, saying that Rishi was a very supportive husband and that it was her personal decision. Soon after, their daughter Ridhima Kapoor was born, following which their son Ranbir Kapoor was born.

Industry insiders alleged that Rishi Kapoor was developing an alcohol problem in the late 1990s. Additionally, several tabloids even reported that Neetu Kapoor had accused Rishi of domestic assault. Neetu reportedly split up with her husband, according to some.

Neetu had returned to the Kapoor household and was taking care of her husband and children, putting the rumours to rest. The pair overcame all of these issues and stood by one another at their highs and lows.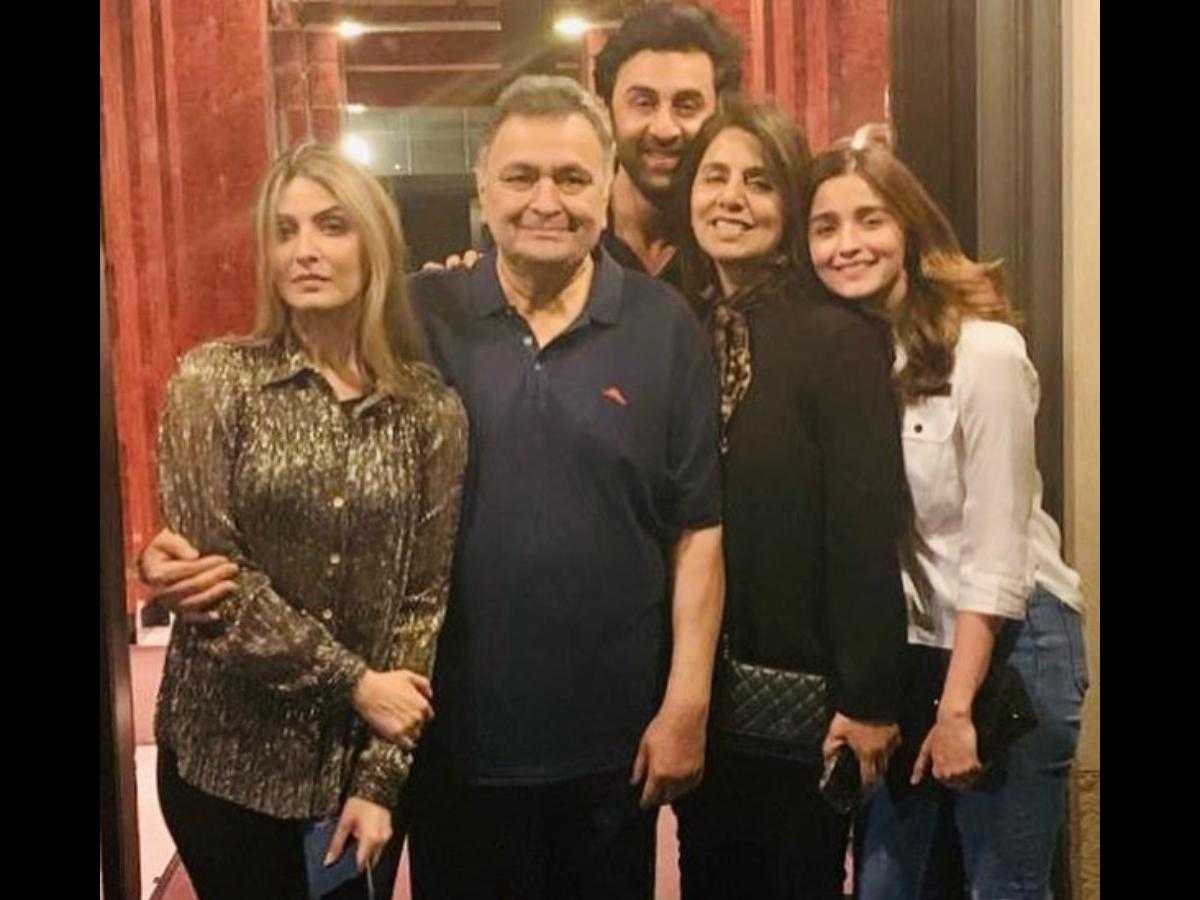 Rishi Kapoor's mysterious tweet about taking a break from work on September 29, 2018, caused quite a stir. He had posted about his brief absence and asked his followers and well-wishers to refrain from spreading unfounded rumours.

He had said in his tweet that he was travelling to America for medical care. Many rumours concerning the actor's health have begun to circulate after his tweet. Additionally, Rishi Kapoor's cancer diagnosis was alluded to in Neetu Kapoor's tweet from January 1, 2019, which was published.

The entire family, including Ranbir Kapoor and Alia Bhatt, flew to Delhi in February 2020 to be with Rishi Kapoor after he was hospitalised there owing to health difficulties. Rishi Kapoor was hospitalized at Sir HN Reliance Foundation Hospital on April 29, 2020, after he reported feeling uneasy. The news was confirmed by his brother, actor Randhir Kapoor. And on April 30, 2020, the terrible news of Rishi Kapoor's passing shocked the country as it awoke.

Neetu Kapoor described her reaction to learning of Rishi Kapoor's sickness in an interview with the Times Now. She had stated that she and her children, Ranbir Kapoor and Riddhima Kapoor Sahni, were devastated. They were at a loss on how to proceed, and Rishi chose to completely deny the truth because he couldn't handle the situation. However, Neetu had been his pillar of support throughout his darkest period of life.
Movies and Career
Do Kaliyaan (1968)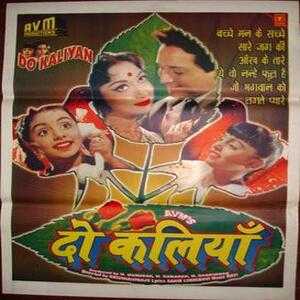 The 1968 Hindi-language film Do Kaliyaan was produced and directed by R. Krishnan and S. Panju. Mala Sinha, Biswajeet, Mehmood, Om Prakash, and Neetu Kapoor are the movie's stars. It is a remake of the 1965 Tamil film Kuzhandaiyum Deivamum, which was based on Erich Kästner's 1949 German novel Lisa and Lottie and the 1961 American film The Parent Trap. At the box office, it was deemed a success, reviving the career of star actor Biswajeet.

After a number of disagreements and misunderstandings, proud, affluent, and snobbish Kiran and down to earth, middle-class Shekhar become romantically involved and decide to get married. Shekhar meets Kiran's controlling mother and stolid father and is instructed that he must pass a test administered by Kiran's mother. Shekhar agrees and succeeds, much to Kiran's joy. Shekhar is married in a grand ceremony with lots of pomp, and he becomes a ghar jamai. He quickly becomes aware that a humble servant is present next to him. He wants Kiran to go with him while he rebels. But Kiran cautions him to wait.

Ganga and Jamuna, identical twin daughters, are thereafter born. When disagreements emerge and Shekhar decides that they would be better off living elsewhere than with Kiran's family, Shekhar leaves with Ganga. After meeting at a school event a few years later, identical twins Ganga and Jamuna decide to trade places in order to see life from the other side. The twins then come up with a plan to unite their parents and make their proud grandmother backtrack.
Khel Khel Mein (1975)
The 1975 Indian suspense thriller Khel Khel Mein was directed by Ravi Tandon. It was a translation of Louis Thomas' English book Good Guys Don't Kill. R. D. Burman scored the soundtrack for the movie, and Gulshan Bawra wrote the lyrics. Rishi Kapoor, Neetu Kapoor, and Rakesh Roshan play college students who pull a practical joke and end up interacting with a legendary criminal in the movie. The movie soon shifts from being lighthearted to becoming a suspenseful thriller. The film also stars Iftekhar, Dev Kumar, and Aruna Irani. The movie was recreated as Aruthu in Malayalam (1976). According to rumors, this movie was remade into the 1992 movie Khiladi.

When Ajay enrolls in a college in Shimla, he fights with Vikram there. Later, they become close friends, and Ajay joins his gang, falling in love with Nisha. The gang is well renowned for pulling hilarious pranks on one another. Opposite the institution is a miserly jeweler named Ghanshyamdas Johari. Vikram, Ajay, and Nisha make the decision to perform a practical joke on him by mailing a letter warning that he must pay a ransom or else he will be killed. Out of dread, Ghanshaymdas pays the ransom. But he is killed, and the police discover a letter close to his corpse. Vikram feels relaxed while Ajay and Nisha worry. However, things worsen when Vikram also perishes in a car accident and a stranger begins to pursue Ajay and Nisha, watching their every move.
Deewar (1975)
Action/crime drama Deewaar is a 1975 Hindi-language movie that was written and directed by Salim Khan and Javed Akhtar. Shashi Kapoor, Amitabh Bachchan, Neetu Kapoor, Nirupa Roy, and Parveen Babi are among the cast members. The wall that has formed between two brothers who were split apart by fate and circumstances during a period of social unrest is referred to as the Deewaar in the title.

Anand Verma, a trade unionist, decides to abandon his family after being humiliated and defeated by the management of his company for using his family as bait. He left his wife, Sumintra Verma, to care for their two small sons, Vijay and Ravi. Sumintra battles nonstop to raise her two sons. Years later, the family is still having trouble, and while Vijay works as a porter at a dockyard, Ravi's employment applications have all been unsuccessful. However, he has fallen in love with Veera, the daughter of a prominent police officer, and has since been hired as a Sub-Inspector in the police force. To his dismay, one of his first tasks is to find and detain some of Bombay's most notorious criminals and smugglers, including his brother Vijay. He had never thought of his own brother as having a criminal past. Now Ravi must choose whether to continue trying to catch Vijay or leave the police department.

Upon its debut, Deewaar was a critical and financial success. The screenplay, plot, and music of the movie received praise, as did the acting of the entire cast, especially Bachchan, Kapoor, and Roy. Deewaar, one of three Hindi-language films to be listed among the 1001 Movies You Must See Before You Die, is frequently regarded as a groundbreaking cinematic masterpiece.

Indiatimes listed it among the Top 25 Must-See Bollywood Films. The anti-establishment themes and Bachchan's criminal anti-hero vigilante character resonated with audiences, reinforcing Bachchan's well-known reputation as the angry young man of Bollywood cinema. The movie had a tremendous impact on Indian cinema as well as wider Indian society. Salim-Javed, a writing team who were paid on par with A-list performers at the time, went on to write numerous other successful blockbuster movies, and the film helped to solidify their success. Deewaar has influenced films from British and Hong Kong cinema as well as other world cinema.
Kabhi Kabhie (1976)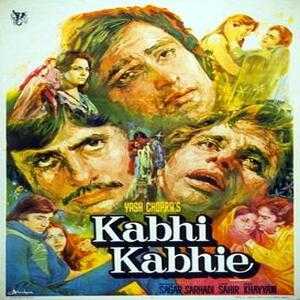 A 1976 Indian musical love drama film with an ensemble cast that includes Waheeda Rehman, Shashi Kapoor, Amitabh Bachchan, Raakhee, Rishi Kapoor, and Neetu Kapoor is titled Kabhi Kabhie. It was produced, directed, and written by Yash Chopra. Following Deewaar (1975), this was Yash Chopra's second film to have Amitabh Bachchan and Shashi Kapoor in the lead roles.

It was notable for the soundtrack compositions by Khayyam, who won Best Music at the 24th Filmfare Awards, and Sahir Ludhianvi, who won Best Lyricist for Kabhi Kabhie Mere Dil Mein. Mukesh won the Best Male Playback Singer award for the song as well. Upon its release, Kabhi Kabhie received mostly favourable reviews from critics and brought in an estimated $40 million at the box office.

The romantic tale of poet Amit and stunning Pooja is told in Kabhi Kabhie. It tells the tale of how these two picture their ideal future as a couple. However, fate has other ideas when Pooja agrees to her parents' wishes and weds Vijay. Amit drifts away from his poetry in an attempt to forget Pooja before marrying Anjali, but his efforts are fruitless. A generation later, Pooja and Vijay's son Vicky and Anjali's ex-girlfriend Pinky fall in love. This happens after about 20 years. Old lovers reunite as friends as a result of a series of events. Kabhi Kabhie is a multigenerational love story.
Dharam Veer (1977)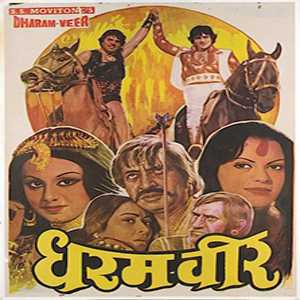 Action comedy Dharam-Veer is a 1977 Hindi movie that was produced by Subhas Desai and directed by Manmohan Desai under the auspices of Mehboob Studios and R.K. Studios. With music by Laxmikant-Pyarelal and starring Dharmendra, Jeetendra, Zeenat Aman, Neetu Kapoor, and Pran. Bobby Deol, Dharmendra's younger son, briefly makes an appearance as the young version of his father's role. It was one of Desai's four huge successes of the year, all of which had a theme of being split up and then reuniting.

Two little kingdoms in British India are the focus of the narrative. The novel incorporates the time's defining characteristics, which included court intrigue, murder, assassination, royal excesses, and injustice toward the populace. One of the kingdoms' Princess Minakshi goes tiger hunting and falls in love with the brave hunter Jwala Singh, who also saves her life.

When Jwala Singh goes missing while tiger hunting, the story is set in motion. Because the monarch is unaware that Minakshi wedded her lover, she ends up becoming the queen of a nearby kingdom while carrying Jwala Singh's child. One of the twin sons she births is split up by court intrigue. As they grow older, the prince (Veer) and the blacksmith (Dharam) develop a close friendship. One develops feelings for a princess, while the other does so for a gypsy who sails. A significant portion of the narrative focuses on how Veer falls prey to the allure and tenacity of a gypsy girl and how Dharam captures the heart of a proud princess. Sujan Singh, the mastermind behind the palace intrigue, gathers a group of like-minded individuals to assist him in staging a coup.

The movie continued to grow into a massive hit at the Indian box office, becoming the second-highest-grossing movie of 1977 and one of the biggest hits of the decade of the 1970s.
Amar Akbar Anthony (1977)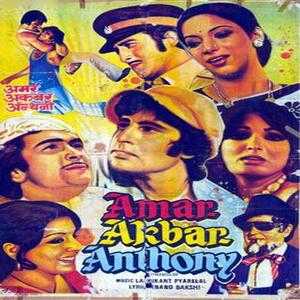 The 1977 Indian masala movie Amar Akbar Anthony was written and produced by Kader Khan and directed by Manmohan Desai. Alongside their female headliners Shabana Azmi, Neetu Kapoor, and Parveen Babi, Rishi Kapoor, Vinod Khanna, and Amitabh Bachchan also appear in the movie. Nirupa Roy, Pran Sikand, and Jeevan Dhar play supporting roles.

An ex-convict is forced to flee his mob boss, leaving his family on their own. His children are left behind, and his wife becomes blind. They are taken in by a Catholic priest, a Muslim tailor, and a Hindu policeman. The Muslim-raised brother becomes a singer, the Hindu-raised son chooses to being a police officer, and the last son, played by Amitabh, turns into a joyful Catholic who lives on the border of the law. The lads reunite, and the course of their lives become entwined in a fantastic story filled with unbelievable coincidences and frantic action scenes mixed with songs. In the end, the family is finally reunited, the terrible mob boss is punished, and the heartbroken mother regains her sight.

Laxmikant-Pyarelal composed the soundtrack album, and Anand Bakshi wrote the lyrics. Along with Dharam Veer and Hum Kisise Kum Naheen, the movie was released on May 27 and grossed 155 million rupees at the Indian box office, making it the highest-grossing Indian movie of 1977.

With its memorable tunes, quotable one-liners, and Bachchan's portrayal of Anthony Gonsalves, Amar Akbar Anthony left a lasting impression on popular culture. At the 25th Filmfare Awards, it took home several prizes, including Best Actor, Best Music Director, and Best Editing. Later, it was remade in Tamil (1978) as Shankar Salim Simon, Telugu (1980) as Ram Robert Rahim, and Malayalam (1981) as John Jaffer Janardhanan (1982). Akbar Amar Anthony, a Punjabi unauthorised remake of the movie, was released in Pakistan (1978).
Kaala Patthar (1979)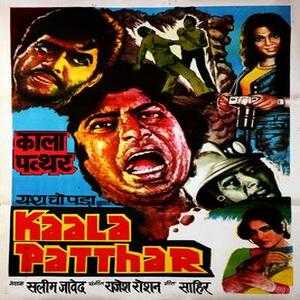 The 1979 Indian action drama film Kaala Patthar, which was written by Salim-Javed and directed by Yash Chopra, is in the Hindi language. Shashi Kapoor, Amitabh Bachchan, and director Yash Chopra's fourth film together. The movie starred Amitabh Bachchan, Shashi Kapoor, Sanjeev Kapoor, Rakhee Gulzar, Neetu Kapoor, Shatrughan Sinha and Parveen Babi among others.

Captain Vijay's employment with the Navy was terminated after he was accused of being a coward. Since then, Vijay has lived in a small town, where he works in a perilous coal mine with the inhabitants.

Although Dhanraj Puri owns the coal mines, he only cares about the money, and many of his employees perish since there aren't enough medical facilities. Puri ignores the fact that working in the mines is extremely risky because water can enter at any time and cause several fatalities. Ravi Malhotra, a young engineer who takes leadership of the mines, agrees. A prison inmate named Mangal breaks out of custody, begins working in mines, and fights with Vijay. Tragically, Vijay, Ravi, and Mangal decide to risk their lives in order to save the other workers as the mine fills with water one day.

Even though the movie only had a mediocre box office performance, it was well-received by critics and was nominated for several Filmfare Awards. In Hindi cinema, it is regarded as a classic and has achieved cult status. Amitabh Bachchan received a lot of praise for playing an ex-Navy captain who is now working in mines to forget his past. Shatrughan Sinha, however, left all the adulation.
Yaarana (1981)
Amitabh Bachchan, Amjad Khan, Neetu Kapoor, Tanuja, and Kader Khan star in Rakesh Kumar's 1981 Indian musical drama film Yaarana, which was formerly titled Yaar Mera. The friendship between Karna and Duryodhana from the Mahabharata serves as the basis for the movie's plot. Amjad Khan has a role in this movie that is constructive. He played a villain in almost all of his earlier films with Amitabh Bachchan.

With his closest friend Kishan, a former servant turned cook, and his widowed mother, young Bishan Kumar leads a luxurious existence. The two are essentially inseparable. After serving a lengthy jail sentence, Bishan's uncle, who was partially to blame for his father's passing, begs his sister for forgiveness, which she grants, and he and his son, Jagdish, move into the home. He persuades his sister to agree to let Bishan continue his education in Bombay and ultimately abroad. Years later, Bishan comes back to his house to reconnect with Kishan and meet his wife Sheela and kid Munna. Kishan hesitantly agrees to begin training in Bombay with Bharatji after Bishan learns that he has a golden voice. After completing his training, he performs his debut concert, which is a big success, and he instantly becomes famous.

He learns then that Bishan has lost everything, that his son and wife have abandoned him, and that his uncle and cousin have embezzled all the money. Kishan utilises his one resource—his voice—to restore Bishan's honour only to learn that the desperate Bishan has kidnapped a group of schoolgirls from a boat he once owned and is demanding astronomical ransoms from each father. Kishan later finds out that Bishan has passed away. Kishan is hospitalised after becoming mentally unbalanced due to his inability to manage the shock.

Kishore Kumar is the singer of three songs that were all huge hits and are still cherished are Chhookar Mere Mann Ko, Tere Jaisa Yaar Kahan, and Saara Zamana Haseeno Ka Deewana. Amitabh Bachchan's dance in Saara Zamana Haseeno Ka Deewana is especially notable because he used electric lamps attached to his clothing that he controlled while dancing in perfect synchronicity from beneath his clothes.
Do Dooni Chaar (2010)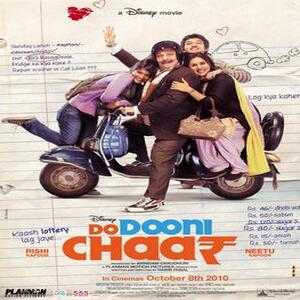 Rishi Kapoor, Neetu Kapoor, Aditi Vasudev, and Archit Krishna feature in the 2010 Indian Hindi family comedy-drama film Do Dooni Chaar, which was written and directed by debutant director Habib Faisal. In the movie, a middle-class schoolteacher struggles to keep his wife and kids happy while also harbouring car-buying aspirations. The film also represents the Kapoors' comeback as a leading couple on the big screen. The live-action Hindi feature, which marked the director's debut, was also the first of its kind to be distributed by Disney World Cinema. At the 58th National Film Awards, it went on to win the National Film Award for Best Feature Film in Hindi.

Santosh Duggal, a maths teacher in Delhi, lives with his wife Kusum, daughter Payal, a college student, and son Sandeep in a modest flat and commutes by scooter. In order to supplement his income, he also works part-time at Chatwal Coaching Class, a tutoring facility. He intended to use his income-tax refund to appease his family, but when his Meerut-based sister Urmi extended an invitation to a wedding, he was forced to forfeit the full sum. After a pretty adventurous journey, he borrows a car from his neighbour Farooqui and is later required to pay him back because the automobile was damaged. He is determined to get an automobile since he cannot stand the taunts that he cannot afford one. This choice will compel Payal to look for work in a call centre. Sandeep will admit that he has been gambling, leaving Santosh no choice except to think about accepting bribes from students and running the risk of being caught on live television.
Jugjugg Jeeyo (2022)
A family comedy-drama titled Jugjugg Jeeyo was released in 2022 in Hindi. It is directed by Raj Mehta, written by Rishhabh Sharrma, Neeraj Udhwani, and Sumit Batheja from a story by Anurag Singh, and produced by Hiroo Yash Johar, Karan Johar, and Apoorva Mehta under the banner of Dharma Productions. Viacom18 Neetu Kapoor, Anil Kapoor, Varun Dhawan, and Kiara Advani play the key roles, with Manish Paul and Prajakta Koli, a debutante, playing minor parts.

Since his school days, Kuku has loved Naina. In his teenage years, he proposed to her, and subsequently, with the approval of his parents, Bheem and Geeta, they were married. A short time after getting married, they relocate to Canada, where Kuku struggles to find work and Naina is more focused on her career.

Their relationship is in trouble, and they both decide to file for divorce. Kuku asks Naina to wait until his sister Ginny's wedding before inviting their parents and making the trip to India for the nuptials.

When Naina reaches India, she compels Kuku to tell his parents they are divorcing before the wedding since she has been offered a job in New York and can't turn it down. Kuku summons the guts to approach Bheem over drinks, but when he learns that Bheem is having an affair with Meera and that his father wants to divorce Geeta, Kuku is stunned.

When Jugjugg Jeeyo was released on June 24, 2022, it received favourable reviews from reviewers who praised the performances and plot. It was also a commercial success and one of the highest-grossing Hindi films of 2022 with a worldwide revenue of $135.19 crore.
Neetu Kapoor's Career Timeline
Neetu Kapoor's Controversies
Domestic Abuse Controversy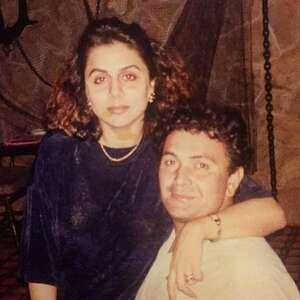 One of the most significant problems in Rishi Kapoor and Neetu Kapoor's marriage was the former's drinking behaviour. Numerous rumours surfaced regarding the couple's alleged involvement in domestic violence, and one of them said Neetu even left the house following one such incident.

The same article claims that Neetu Kapoor opened her own salon because she wasn't working as an actress at the time to help her with her finances. The argument did not last long, though, as Neetu and Rishi Kapoor were able to work things out and she returned to reside with him a few days later.
Neetu kapoor VS Babita Kapoor Controversy
Babita Kapoor and Neetu Kapoor have been harbouring resentment at one another for almost three decades. The daughters-in-law of the late Raj Kapoor, who collaborated on the 1966 film Dus Lakh, are rumoured to not get along very well. No one ever addressed this issue on a public platform, despite the fact that it is thought that the source of their animosity is a family dispute. And as a result, no one seems to actually understand what set off the altercation between the two of them. However, there have been a few instances that have shown to be proof of their animosity toward one another.

The entire Kapoor family came together to support Neetu Kapoor and pay their respect during the final rituals when she lost her mother, Rajee Singh, back in 2010. But amid all of this, Babita Kapoor was nowhere to be seen. She didn't go to the funeral, and neither did her daughters Kareena and Karisma Kapoor. However, Babita Kapoor attended the funeral of his brother-in-law Rishi Kapoor, who passed away on April 30, 2020 in Mumbai from leukaemia.
Net Worth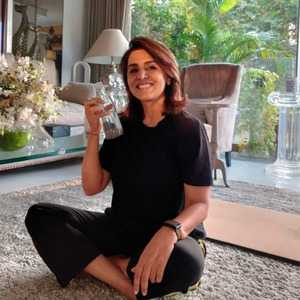 Neetu Kapoor's net worth is $40 million US or 208 crore rupees, as of 2022. Neetu Kapoor supports numerous brands, and a significant portion of his revenue comes from both personal investments and commercial endorsements. She also has been part of TV shows recently.

In Mumbai, India, Neetu Kapoor Kapoor resides in a lavish mansion. One acre of land is used to build the residence. She also holds numerous real estate holdings across the nation. Porsche, Bentley, BMW, and Audi are among the automakers that Neetu Kapoor owns.
Awards and Achievements
1980: Filmfare Awards - Best Supporting Actress for Kaala Patthar (Nominee)
2011: Zee Cine Awards - Best Lifetime Jodi with Rishi Kapoor
2011: Global Film Awards - Best Actress (Critics) for Do Dooni Chaar
2011: Stardust Awards - Best Actress for Do Dooni Chaar
2021: Vogue Beauty Awards - Ageless Beauty of the Year
Interesting Facts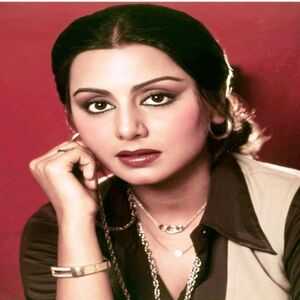 Neetu Kapoor started her career as a child artist at the age of 8.
Vyjayanthimala spotted Neetu Kapoor for the first time and offered her a child role in the movie Surah in 1966.
Neetu Kapoor's nickname was Baby Sonya.
Neetu Kapoor's real name is Harneet Kaur.
Neetu Kapoor was 14 years old when she met Rishi Kapoor for the first time.
Neetu Kapoor and Rishi Kapoor starred in 12 movies together.
Neetu Kapoor had quit movies after her marriage.
Rishi Kapoor was 6 years older than Neetu Kapoor
Profile Summary
How to book a personalised celebrity video wish from a celebrity similar to Neetu Kapoor?
Knowing about Neetu Kapoor is so much fun. How about getting a message from a celebrity similar to Neetu Kapoor? Tring makes it possible!

Now you can get a personalised celebrity video message from over 12000+ celebrities!

What's better than your favourite celebrity making a video for your loved ones? This is your chance to get a personalised celebrity message from celebs like Daisy Shah, Shankar Mahadevan, Shaan, Salim Merchant, Shraddha Arya and many more!

All the best experiences, moments and special wishes in one FREE Celebrity Video!

It takes just 4 steps to share the best anniversary wishes with your wife. Surprise your loved ones now!


Click here to fill out the form above.
Fill in the required details
Click on "Claim Your Rewards"
Select your favourite celebrity.
Your Personalised Celebrity Shoutout Video/Message will be delivered to your mail/Whatsapp, which takes care of your pocket as well!
Ready to make memories? Book your wish now!
Social Media
Frequently Asked Questions