Prajakta Koli | Youtube, Biography, Family, Boyfriend, Movies

Zeenat Sayyed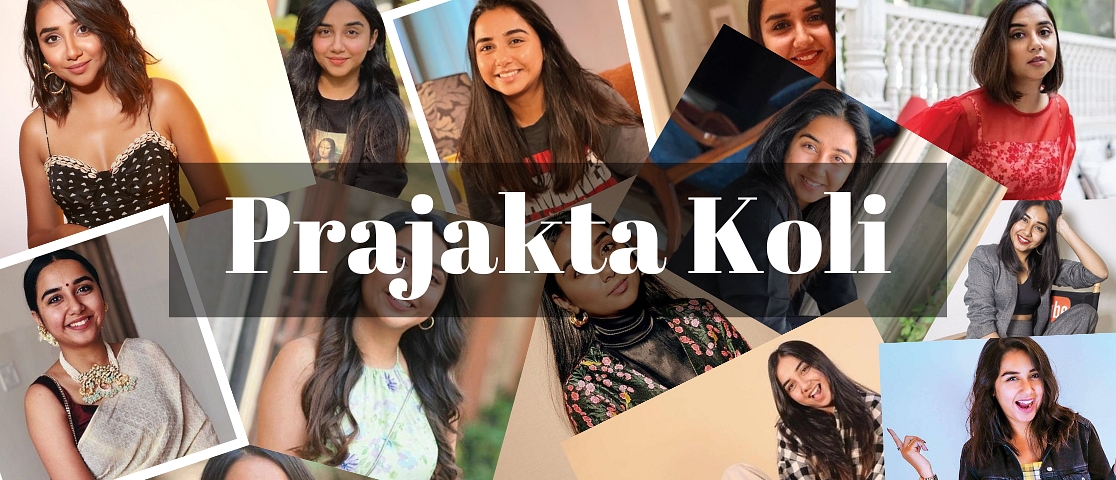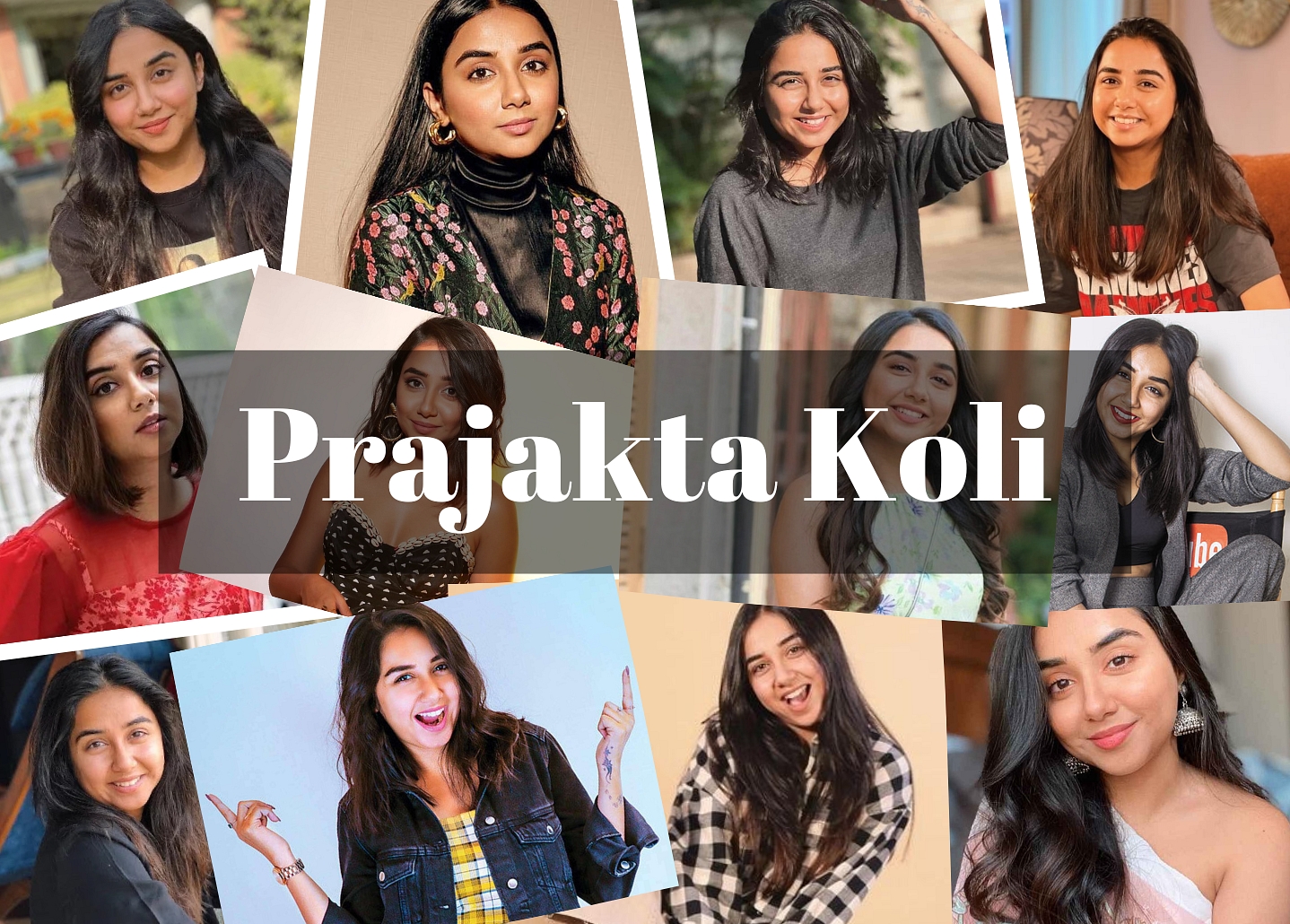 Prajakta Koli's Biography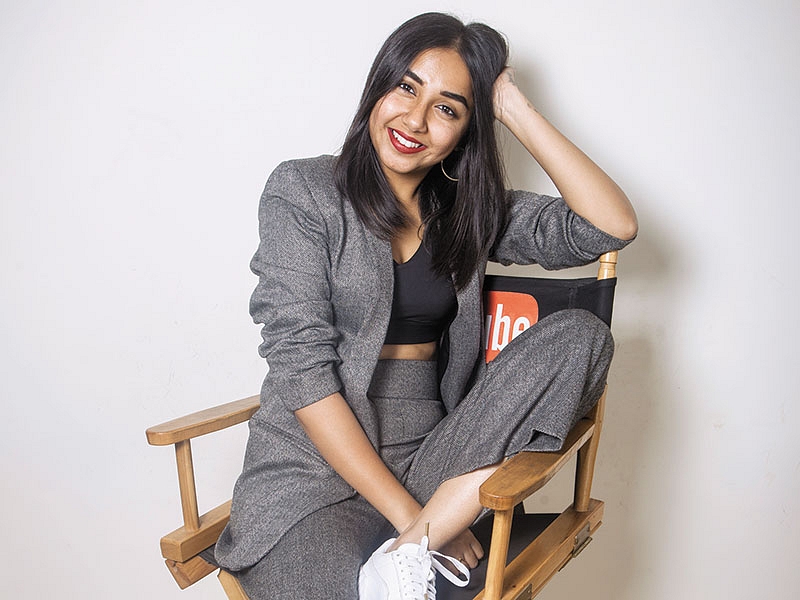 Prajakta Koli, better known as Mostlysane on YouTube, is an Indian YouTuber and actress specializing in comedic videos. Her videos primarily focus on realistic and observant humor about circumstances seen in everyday life. Prajakta Koli's Birthday is on the 27th of June. Prajakta Koli's Birthplace is Mumbai, Maharashtra, India. Prajakta Koli's Birthyear is in 1993. Prajakta Koli's Zodiac Sign is Cancer.

Indian YouTube sensation Prajakta Koli is well-known for her channel MostlySane. She publishes regular vlogs, vines, and comedies that are typical of India on her channel. Because every Indian is desi on the inside, despite all the modernization and westernization in India, and particularly in Mumbai, Prajakta prefers to maintain things desi. On YouTube, she is India's top female comedian.

Along with receiving Cosmopolitan's YouTuber of the Year award, she was included in Forbes' list of the 30 under 30 as well as the lists of Women of Worth from Outlook Business Magazine and Entrepreneur India. She was named to the Grazia India annual Cool list in January 2020, and in April 2020, she was highlighted on the cover of BW Businessworld as one of the Most Influential Women's list.

Prajakta, who was reared in Mumbai, is one of those exceptional individuals who has always known exactly what she wants, even as a little child of nine. She wants to work as a radio personality and serve as the voice of the people. Prajakta was inspired to give in to the dream and follow through by her parents and peers in addition to having a natural inclination toward the traditional vocation. Prajakta has over 6.7 Million Subscribers on her Youtube Channel. She started her acting career with a Web Series Mismatched along with Rohit Suresh Saraf. Prajkta Made her Bollywood Debut with The Film Jug Jugg Jeeyo (2022).
Talk To Similar Celebrities
Prajakta Koli's Childhood and Prajakta Koli's Family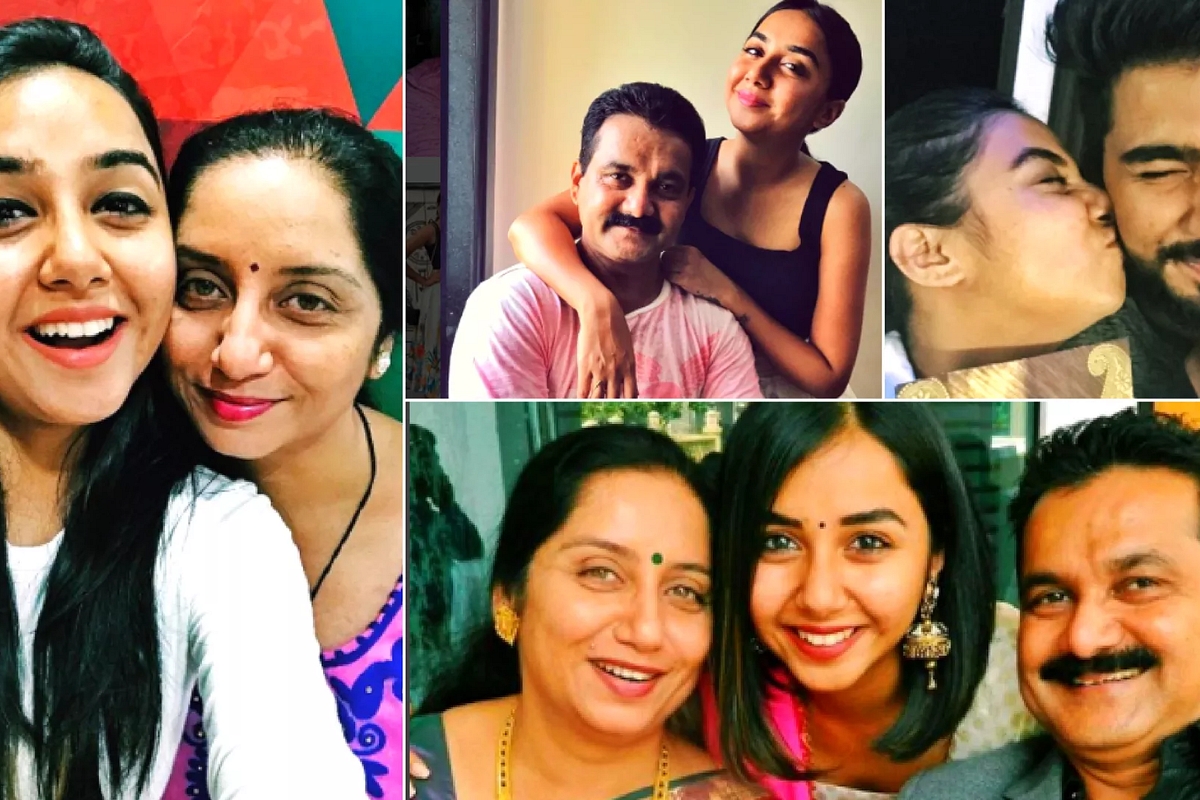 Prajakta Koli was raised and born in Thane. She enjoyed listening to the radio as a child and chose Class 6 to become a radio jockey. Prajakta Koli's mother Archana Koli is a phonetics and language instructor, while Prajakta Koli's father Manoj Koli is a former real estate investor who is now a restaurateur. Prajakta Koli has one elder Brother named Nishant Koli.

Prajakta took part in speeches and debates as a student. She attended Vasant Vihar High School in Thane before earning her degree in mass media from Mulund's V. G. Vaze College of Arts, Science, and Commerce, which is connected to the University of Mumbai.
Prajakta Koli's Boyfriend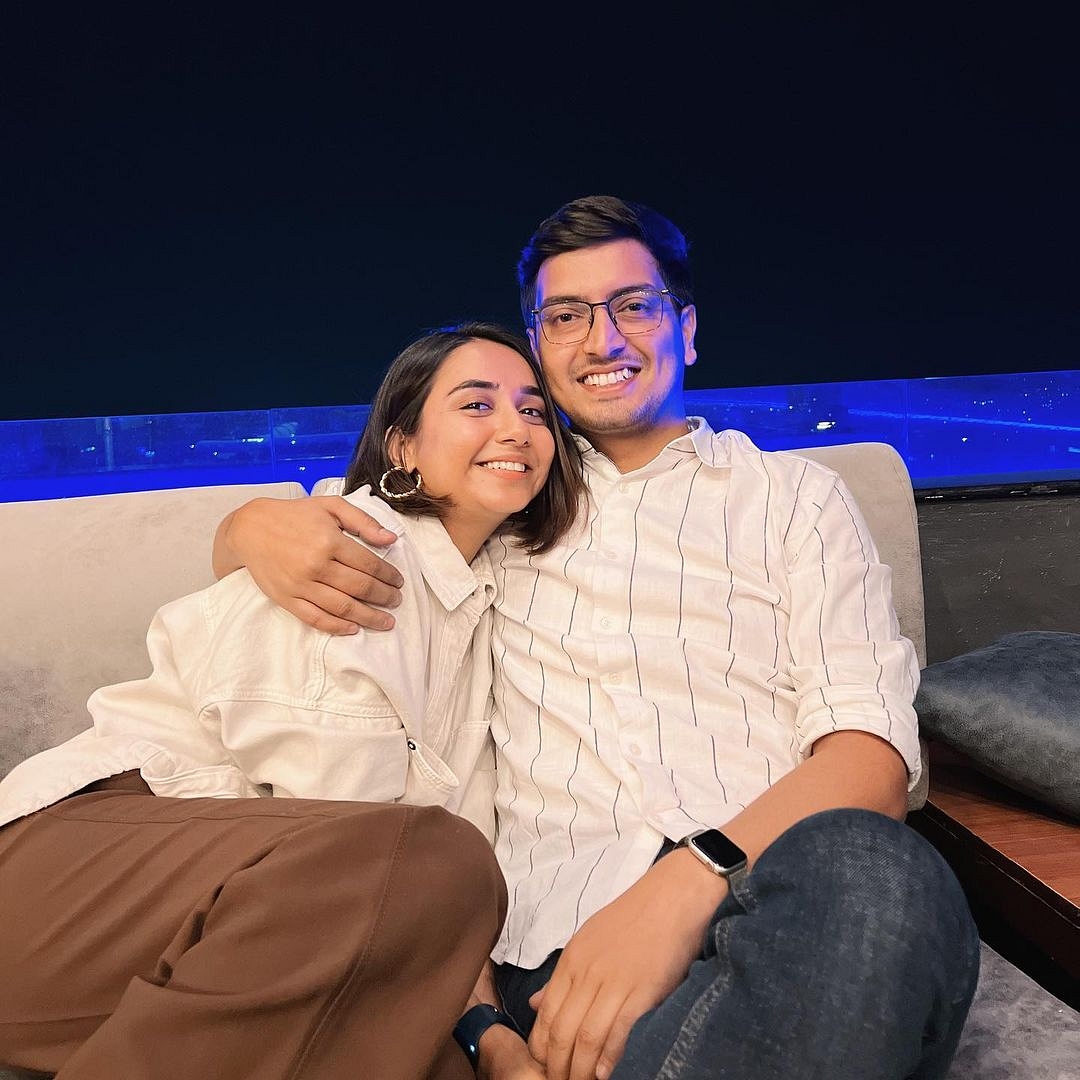 Prajakta Koli is quite honest about the key man in her life in Prajakta Koli's love life. The actress has previously mentioned that she had been seeing someone for a considerable amount of time in one of the interviews. None other than Vrishank Khanal is an exceptional man.

A pair with Vrishank from the beach was among the images Prajakta shared from her holiday. La vida è bella, an Italian proverb that means life is beautiful, is what she captioned in the picture. Many fans tagged her in posts with heart emoticons.

The duo regularly floods the internet with gorgeous photos of themselves by publishing them on their social media accounts. Vrishank's Instagram page is flooded with adorable images of the couple that make us feel like a power couple. She confirmed that She is Dating Vrishank Khanal who is a Lawyer by Profession.
Prajakta Koli's Career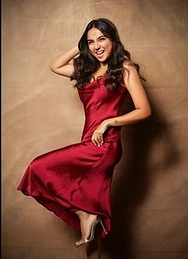 At Mumbai's Fever 104 FM radio station, Koli got her start in the media industry as an intern. After a year of interning, she was granted her first show, Call Centre; however, it was a failure, and she was forced to resign. Koli met Sudeep Lahiri, who would later become vice president of One Digital Entertainment while working as an intern. Sudeep Lahiri urged Koli to start a humorous YouTube channel. Her channel was started by Koli in February 2015.

Khayali Pulao- Short Film (2020)
One such protagonist is Asha in Tarun Dudeja's Khayali Pulao, played by YouTube sensation Prajakta Koli. Her name is obviously a symbol of hope. Although she lives in a small Haryanvi community, she is the top student there and is also exceptionally restless. She desires more out of life. Wonder Woman rather than Superman corrects her mother. She is sitting against a wall that has the graffiti Beta Beti Ek Samaan on it. On the final page of the newspaper, she takes in a picture of Saina Nehwal, a famous badminton player. She recognizes an opportunity to be free when the sports coach (Yashpal Sharma) says he is putting up a girls' handball team for Republic Day. Contrary to her ultra-conservative, body-covering school uniform, the handball team outfit includes a pair of shorts, which she observes to be in sharp contrast. She works so hard to make the team. Her tale is told here.

Prajakta Koli's face speaks more than anything else. She exudes a calm resolve that is appropriate for the movie's intention to have us see Asha's voice rather than hear it. It's good to see Yashpal Sharma in a part that demonstrates more than it teaches; he plays a figure who is neither a hero nor a villain without going overboard. Together, they give the obvious sweetness of Khayali Pulao some sense of logic.

To its credit, this well-made short film provides the majority of these answers. In Asha's life, there is a conflict between the old and the modern in addition to gender. The bonds of tradition have loosened due to modernity. Asha is one of the only girls in the community who has (hidden) access to the internet, it is established early on. She gives a pal daily cash so he can use his phone and manage her Facebook page. Which is how the movie explains to us that Asha has access to the right to information.
Prajakta Kolhi's (Mostlysane) Youtube Videos
MostlySane, also known as Prajakta Koli Videos One of the most well-known YouTube stars from India is Koli, whose humorous videos and accessible humor never fail to make us grin. Since a very long time ago, Prajakta has been creating influential material. Usually basing her movies on the perspectives of regular people and their reactions, she draws her ideas from daily antics, current events, and issues. She is mostly sane, as her YouTube username says.

Bollywood stars including Hrithik Roshan, Kareena Kapoor Khan, Nawazuddin Siddiqui, Vicky Kaushal, and Kajol have worked with Koli. In 2018 and 2019, she performed at the YouTube Fan Fest in Delhi and Mumbai, respectively. She recorded a national TV ad for WhatsApp in December 2018 that focuses on preventing propaganda and the transmission of false information via the messaging service.

In 2020, she announced the debut of her YouTube Originals program Pretty Fit, in which she interviews other famous people forcing them to complete various exercises, such as Kareena Kapoor, Neha Kakkar, Sanya Malhotra, RJ Malishka, Mithila Palkar, and Sumukhi Suresh. On January 21st, the pilot episode was made available.
Prajakta Makes a number of videos that are well-liked and popular worldwide. In Her One Video Phirse Lockdown Hogaya, which focuses on the struggles of a typical family experiencing another lockdown, interspersed with the woes of a stressed-out mother, a distressed father, and irritated children. the types of cousins are covered in one video.

There are many different kinds of videos on YouTube, but Prajakta adds fresh components to her productions with her fast comedy, including everything from a hungry cousin to a show-off cousin.
Mismatched (2020)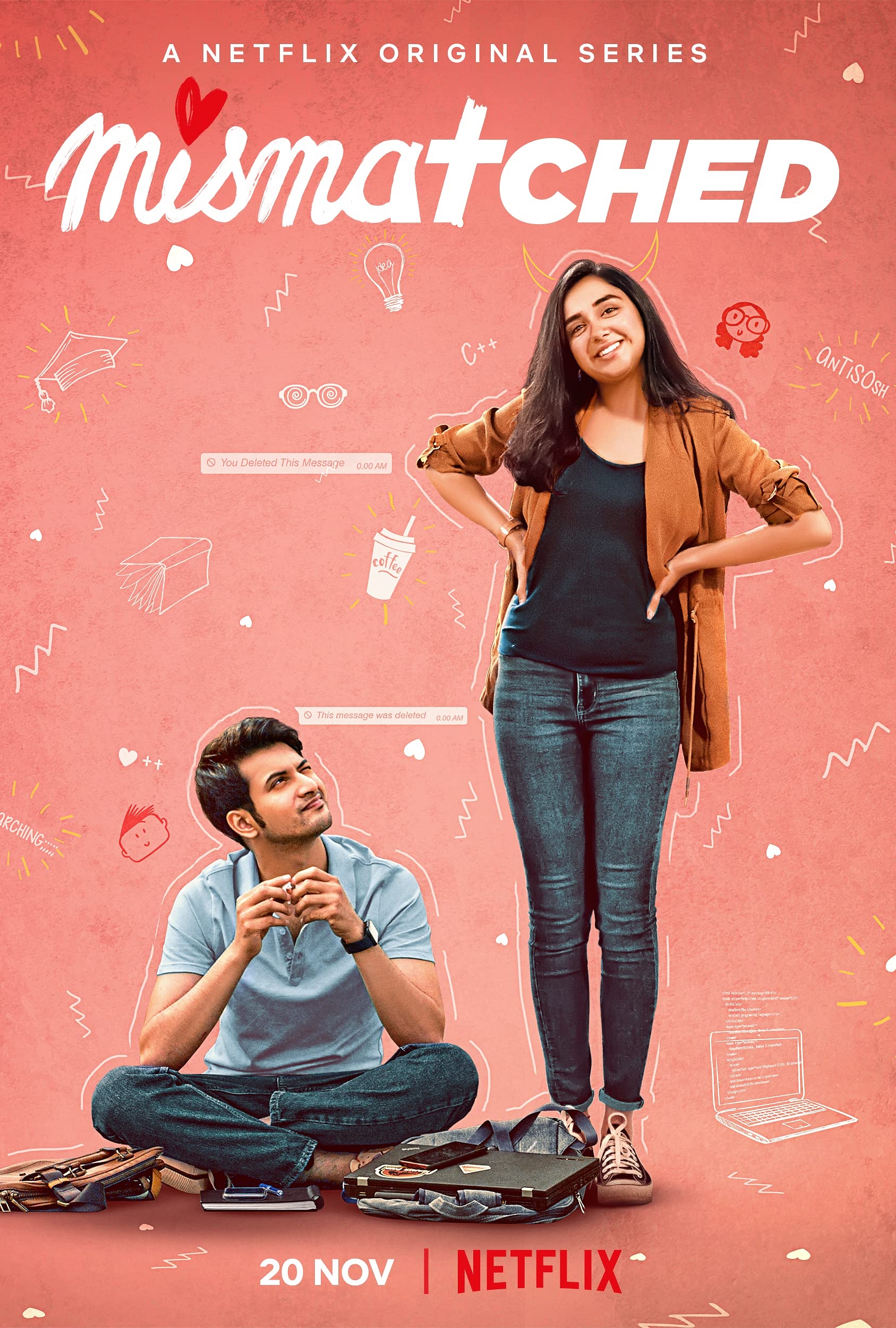 Based on Sandhya Menon's 2017 novel When Dimple Met Rishi, Mismatched is a 2020 Indian Hindi-language coming-of-age romance drama web series available on Netflix. It was adapted by Gazal Dhaliwal, and Akarsh Khurana and Nipun Dharmadhikari handled the directing. RSVP Movies, owned by Ronnie Screwvala, produced it. The series, which has important performances by Prajakta Koli, Prajakta Koli, Rannvijay Singha, and Vidya Malvade, centers on Rishi, a traditionalist romantic who falls in love with Dimple and finally wishes to wed her.

Early in 2018, Dhaliwal adapted the book; the script was modified for the television series. Although the plot is set in Jaipur, India, the novel is actually set in the United States. On November 20, 2020, the show made its streaming platform debut on Netflix. Audiences responded favorably to it, and reviewers praised the connection between Saraf and Koli, the cast's performances, the music, and the background score. However, there were complaints about the writing and the direction.
Jug Jugg Jeeyo (2022)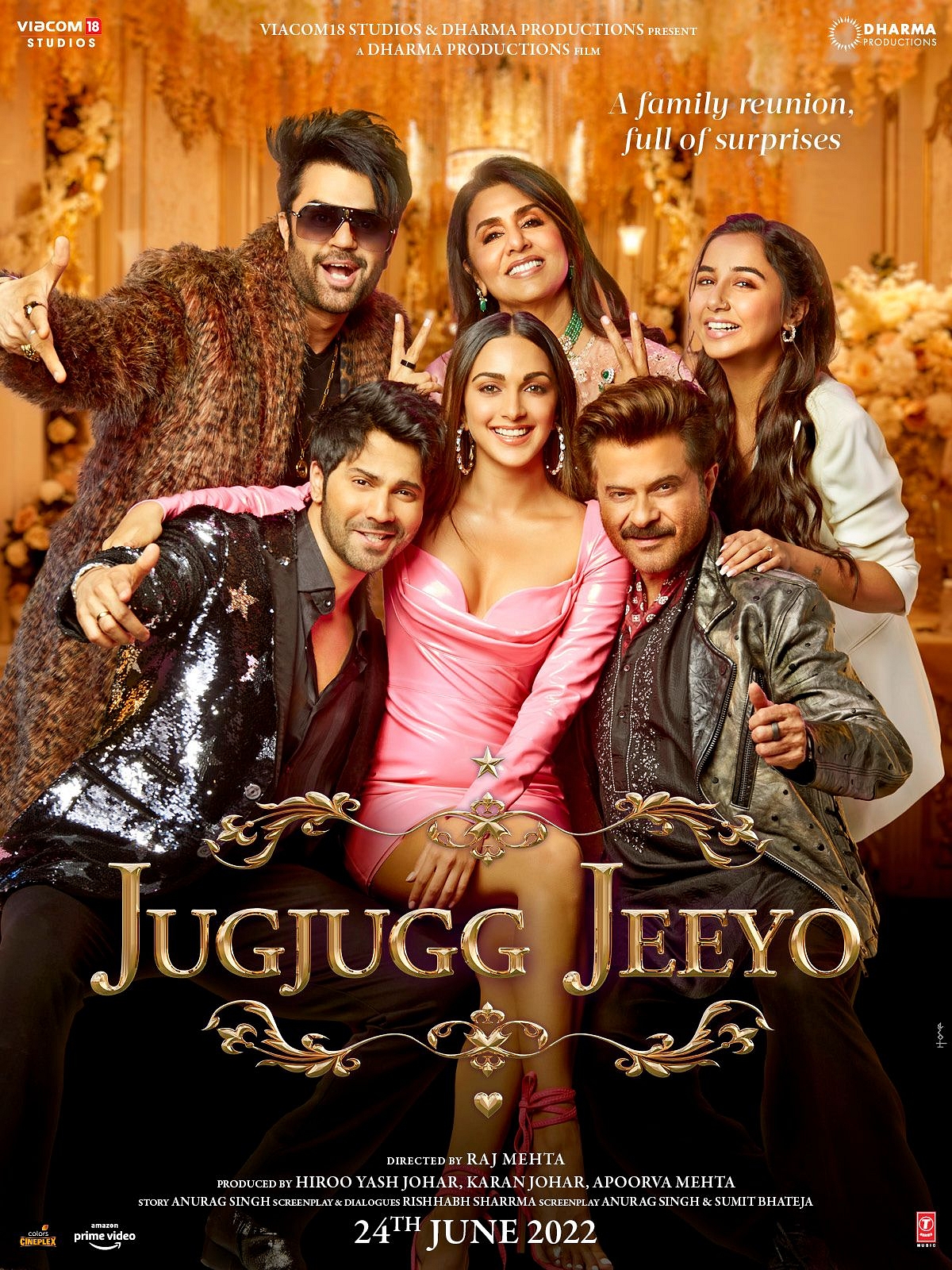 A family comedy-drama titled Jugjugg Jeeyo will be released in 2022 in Hindi. It will be directed by Raj Mehta, written by Rishabh Sharma, Neeraj Udhwani, and Sumit Batheja from a story by Anurag Singh, and produced by Hiroo Yash Johar, Karan Johar, and Apoorva Mehta under the banner of Dharma Productions. Viacom18 Neetu Kapoor, Anil Kapoor, Varun Dhawan, and Kiara Advani play the key roles, with Manish Paul and Prajakta Koli, debutante, playing important Supporting Roles. She played the role of Varun Dhawan's Sister Ginny.

When Jugjugg Jeeyo was released on June 24, 2022, it received favorable reviews from reviewers who praised the performances and plot. It was also a commercial success and one of the highest-grossing Hindi films of 2022 with worldwide revenue of $135.19 crore. Jug Jugg Jeeyo's Plot centers around Two married couples from different generations discussing their marital problems and revealing adultery and divorce.
Prajakta Koli's Upcoming Movies/ Web Series
Mismatched 2
After a successful first season, season 2 of the web series Mismatched, starring Prajakta Koli and Prajakta Koli, was officially confirmed in March 2021. The team soon started recording the second season with Rohit and Prajakta in August. Are you ready for a fresh round of feelings, drama, and romance? Season two's opening day.

Mismatched Season 2 will premiere on October 14, 2022, claims a source acquainted with the endeavor. The authors will soon make a formal announcement. The first season of Mismatched, which debuted in 2020 and was directed by Akarsh Khurana and Nipun Dharmadhikari, is believed to have been inspired by Sandhya Menon's When Dimple Met Rishi, which was published in 2017.
Neeyat
Neeyat is Upcoming Crime Hindi Drama Film that consists stars like Ram Kapoor, Mita Vasishth, Neeraj Kabi, Amrita Puri, Amrita Puri, Dipannita Sharma, Shashank Arora, Prajakta Koli, Danish Razvi, Vidya Balan, and Shahana Goswami. Neeyat is Directed by Anu Menon.
Prajakta Koli's Career Timeline
Prajakta Koli's Net Worth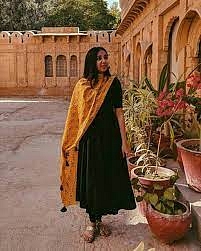 One of the most popular and successful young Indian YouTubers is Prajakta Koli, also known as Mostly Sane. She was among the first in the nation to begin earning a living by producing content. She began her career as a radio host before changing her focus to become a full-time YouTuber. She began her YouTube career in 2015 and has 6.62 million followers as of right now. She is active not only on YouTube but also on Instagram, where she currently has 4.9 million followers.

Prajakta Koli's Net Worth is $2 Million. Her Monthly income is around Rs. 36 Lakhs. Prajakta Koli Annually earns Rs. 4+ Crores. Swift Dzire, Toyota Fortuner, Maruti Suzuki Baleno, and Maruti Suzuki Ertiga are among the Prajakta Koli car collection vehicles. She has effectively maintained her incredible acting talent. She was India's first female comedian to reach 1 million subscribers. Her YouTube channel, where she has more than 6.22 Million subscribers, generates most of her income. She earns $50,000 every video (approx). She has been successful in doing so because of her strong acting abilities and captivating comedic expressions. Her overall wealth is unknown as of this writing. She currently resides in an apartment in Mumbai with her family.
Prajakta Koli's Social Work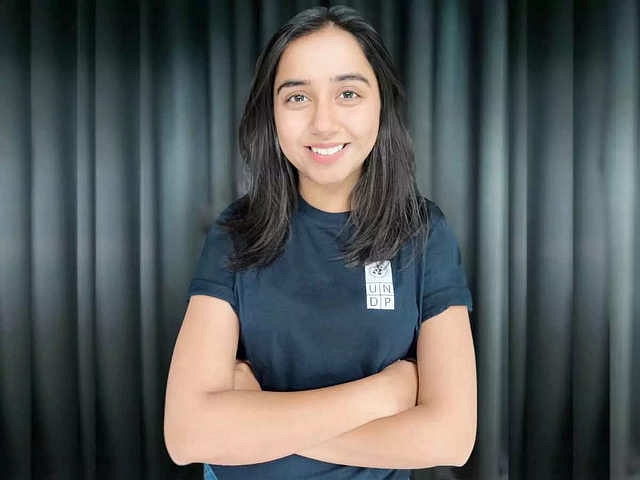 In 2016, Koli debuted her #iPledgeToBeMe campaign, which covers body shaming, mental health, and wellbeing, on World Mental Health Day. In May 2017, she wrote the rap song Shameless and opened up about her struggles with body shaming. Raftaar, RJ Malishka, and Mithila Palkar are all featured in the video. In 2018, she took part in the #GirlsCount campaign for One.Org, which focused on the value of girls' education.

In May 2018, she was one of the content creators taking part in YouTube's Creators for the Change initiative. In September 2019, she traveled to the UN Headquarters in New York as a delegate to participate in the International Day of Tolerance and for the Goalkeepers program, an initiative by the Bill and Melinda Gates Foundation. She created a music video for her called No Offense.

Koli and two other YouTube video producers, Liza Koshy and Thembe Mahlaba spoke with Michelle Obama and conducted in-depth interviews with girls in various nations about their educational possibilities for a special edition of Creators For Change in 2020. The Call To Unite, which began on May 1, 2020, featured Oprah Winfrey, Julia Roberts, Eva Longoria, Deepak Chopra, Alanis Morissette, Quincy Jones, and Mandy Moore, among others. Prajakta represented India there.

In order to support those dealing with difficulties during the pandemic and to encourage education among children during the COVID-19 pandemic, UNITE and Room to Read created the 24-hour streamathon event. She was named Youth Climate Champion by UNDP India in January 2022.
Prajakta Koli's Awards and Achievements
Prajakta Koli has been named youth climate champion by United Nations Development Programme - India.
2019- Won Cosmopolitan's YouTuber of the Year award
2022-Nominated for Popular Award-Viral Queen of the Year
2021- Won Popular Award-Viral Queen of the Year
2021- Nominated for Popular Award-Most Popular Social Media Star (Female)
2021- Nominated for Popular Award-Most Popular Actress in a Short Film-Khayali Pulao (2020)
2021- Nominated for Popular Award-Youth Icon of the Year (Female)
2019- Won Popular Award-Viral Queen of the Year
2019- Won Popular Award-Youth Influencer of the Year (Female)
Ranked in Forbes' list of the 30 under 30 as well as the lists of Women of Worth from Outlook Business Magazine and Entrepreneur India
Prajakta Koli's Interesting Facts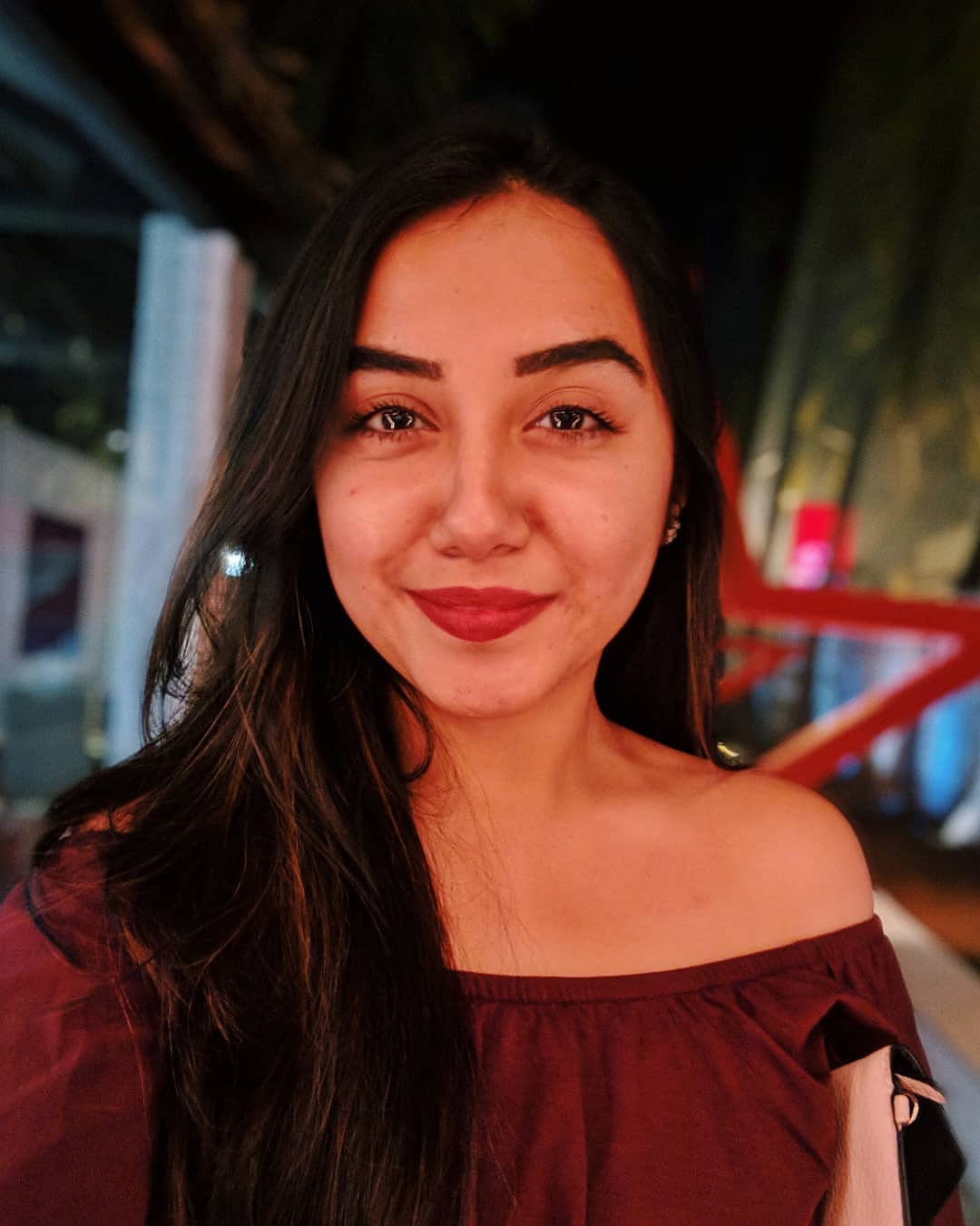 Prajakta's parents gave Prajakta a nickname Praju.
Prajakta Koli launched her profession in 2019 by producing videos for her YouTube channel. She made her debut in the virally popular Five Types of Singles on Valentine's Day video.
She received Cosmopolitan's YouTuber of the Year award in 2019.
Prajakta Koli is a kind of productive person who enjoys spending her free time engaging in her interests, which include cooking, reading, and traveling since she enjoys learning about other cultures.
Prajakta Koli, a tattoo enthusiast, has five ink tattoos on her body.
She enjoys eating chicken momos, eggs, sausages, granola bars, and chocolate smoothies because she is a foodie.
Hrithik Roshan is Prajakta Koli's favorite Bollywood performer. While Ellen DeGeneres, a well-known Hollywood comedian, is her personal favorite
Social Media
Frequently Asked Questions