Ram Kapoor | Shows, Movies, Wife, Age, Biography, Net Worth

Violeena Vargav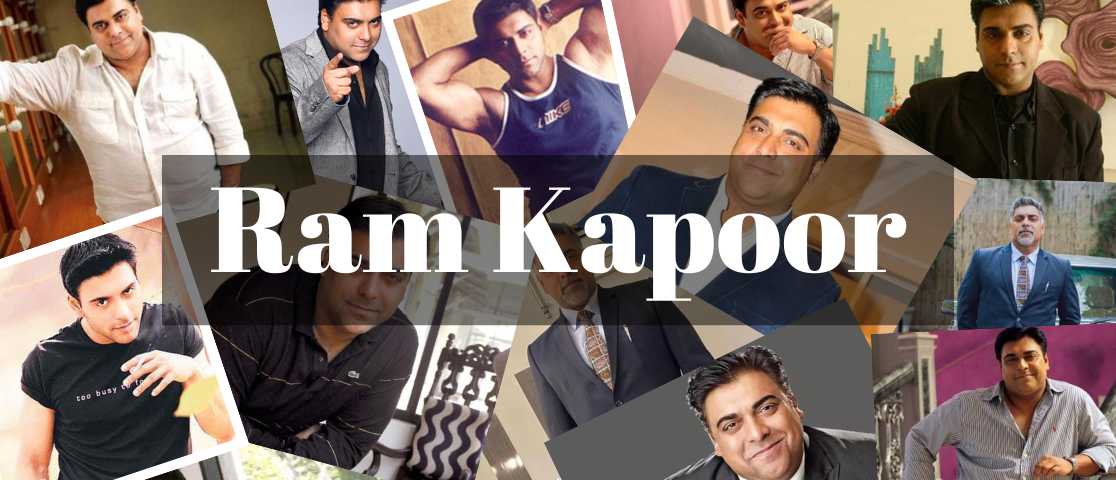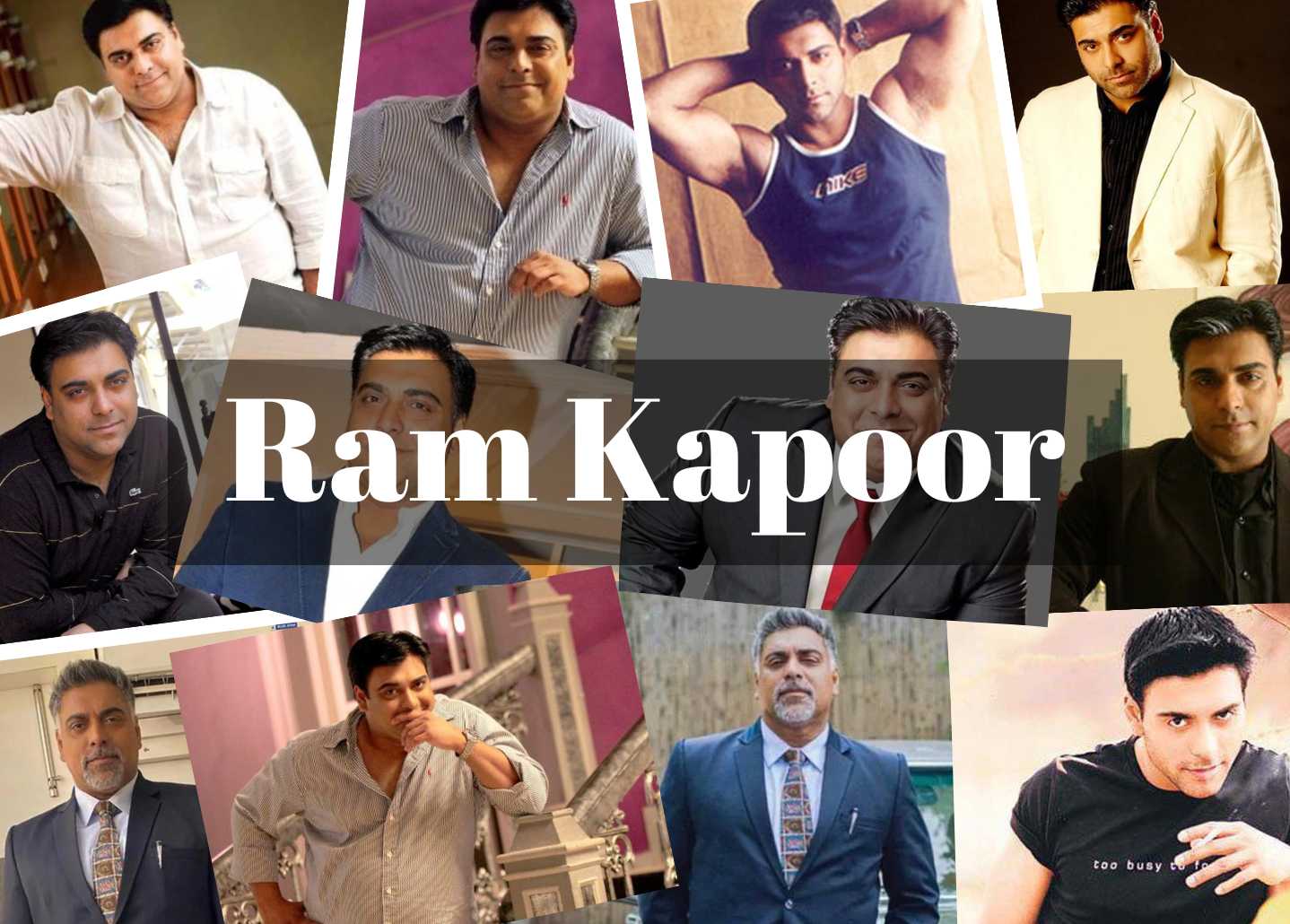 Ram Kapoor's Biography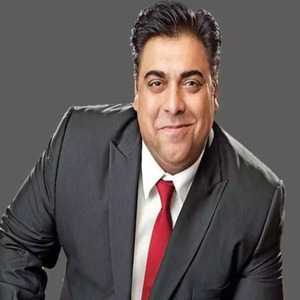 Ram Kapoor is a famous Indian Television and Film Actor. He rose to fame by playing Ram Kapoor in Bade Achhe Lagte Hain and Jai Walia in the television serial Kasamh Se. In the Bollywood film Humshakals, he portrayed the triple roles of Mamaji Kunwar Amar Nath Singh (KANS), Johnny, and Balbir. He also hosted the reality series Rakhi Ka Swayamwar, which was largely based on The Bachelorette. He received three Indian Telly Awards and three ITA Awards for best actor.

Ram Kapoor's birthday is 1 September 1973. Ram Kapoor's birthplace is Jalandhar, Punjab, India. Ram Kapoor's age is 49 years, as of 2022. Ram Kapoor's religion is Hinduism. Ram Kapoor's zodiac sign is Virgo. Ram Kapoor's height is 1.75m or 5'9.

Ram Kapoor's television series Nyaay served as his screen debut (1997). He accepted three additional show offers: Heena (1998), Sangharsh (1999), and Kavita (2000). Kapoor appeared in the well-known family drama Ghar Ek Mandir in 2000. In the play The Fifty Days of War - Kargil, which ran for 10 days in New Delhi as a tribute to the Kargil War heroes, Kapoor collaborated once more with Amir Raza Hussein. Ram used five different personas. In 2001, Kapoor performed in Rishtey, the television series Kabhi Aaye Na Judaai, and the critically acclaimed movie Monsoon Wedding in a cameo role.

Then came Hazaaron Khwaishein Aisi, Bali (2004), a telefilm in which Ram Kapoor played Prithvi Singh, and other films including Dhadkan (2003) and Awaz - Dil Se Dil Tak. Kapoor appeared in movies such as Devaki, Kal: Yesterday and Tomorrow, and Missed Call in 2005. He played the part of Jai Udai Walia in the television series Kasamh Se in 2006.

Thereafter, Ram Kapoor appeared in the serial opera Basera and took part in the reality competition series Jhalak Dikhhla Jaa and Rakhi Ka Swayamwar as a host. In 2010, Kapoor played supporting parts in two movies. First up came the critically acclaimed Karthik Calling Karthik, in which Kapoor portrayed Kamath Sir. The second, Udaan, was produced by Anurag Kashyap and was a critically acclaimed and award-winning movie that was directed by Vikrmaditya Motwane.

Ram Kapoor played the male lead, Ram Amarnath Kapoor, on the television programme Bade Achhe Lagte Hain in 2011. The performance of Kapoor was praised, and the programme became an instant hit. He made appearances in the Bollywood films Student Of The Year (2012), Agent Vinod (2012), and Humshakals (2014).
Claim Your FREE Celebrity Shoutout
✕
Claim Now!
Ram Kapoor's Family and Ram Kapoor's Education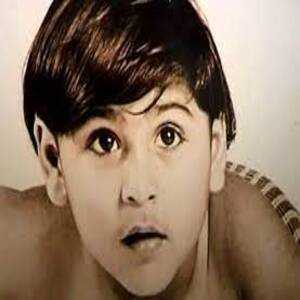 Ram Kapoor's father's name is Anil Kapoor and his mother's name is Rita Kapoor. Ram Kapoor's father was a business tycoon and he passed away in 2021. His age was 74 at the time of his death. Ram's Kapoor's mother was a homemaker. Ram Kapoor also has a sister whose name is Aruna Kapoor.

Ram Kapoor attended Sherwood College in Nainital, Uttarakhand, during his formative years. Kapoor first encountered acting at Sherwood College, where the head captain challenged and ordered him to try out for the lead role in the yearly performance of Charley's Aunt. Kapoor discovered his career path and his love for acting while working under the guidance and instruction of Amir Raza Hussein.

Ram Kapoor attended the Kodaikanal International School after passing his 10th-grade board exams. After graduating, Kapoor made the decision to work in the entertainment industry. He left India for the United States, intending to enroll at UCLA to study filmmaking, but instead, he enrolled at a Stanislavski-based acting school in Los Angeles.
Talk To Similar Celebrities
Ram Kapoor's Marriage
Gautami Gadgil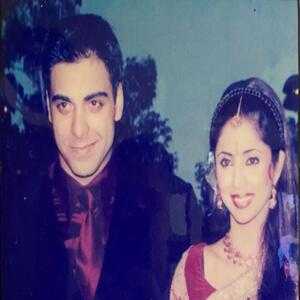 Ram Kapoor's wife's name is Gautami Gadgil. Madhur Shroff, a commercial photographer, was Gautami Gadgil's first husband. After a while, though, they saw a few holes in their marriage, and despite their best attempts, things didn't work out well for them. Consequently, they quickly divorced.

On the set of Ghar Ek Mandir, one of the most well-known serials of the time, Ram Kapoor and Gautami Gadgil had their first encounter. In the serial, Gautami portrayed the part of Ram's bhabhi (sister-in-law), who later becomes his wife. Audiences were captivated by the two's on-screen romance, and they yearned to witness their chemistry in person as well.
Ram Kapoor and Gautami Gadgil had fundamentally different personalities. Ram Kapoor called her Miss Goody-Two-Shoes and said he was an amorous man himself, but she always maintained a reserved air. Ram, on the other hand, had a reputation for being a playboy who favoured women who partied and drank, and it was clear that Gautami was not her type. But as the saying goes, opposites attract, and soon Ram and Gautami formed a close bond. They quickly came to the realization that they were meant to be together. When Ram proposed to Gautami to get married, she accepted right away when the two were enjoying a crazy party. When Ram proposed to Gautami to get married, she accepted right away when the two were enjoying a crazy party.

On February 14, 2003, Ram Kapoor and Gautami Gadgil exchanged vows. Gautami, who views this day as a unique one to express and exchange sentiments for the love of your life, made the decision to get married on Valentine's Day. Their family originally opposed them, but they were able to persuade them. Although Gautami is from Maharashtra and Ram is from Punjab, they wed in accordance with Arya Samaj customs. Ram and Gautami wed at the Mumbai Mayfair Rooms before spending their honeymoon at Casa Moi, a tiny island close to Bangkok.

Ram Kapoor and Gautami Gadgil have been married for 19 years, as of 2022. They are blessed with two children: a son named Aks who was born on January 12, 2009, and a daughter named Sia who was born on June 12, 2006.

Ram Kapoor and Gautami Kapoor are a model couple and have inspired us to believe in magical love stories. He is a foodie, but she is a health nut. Despite these obvious contrasts, these two Indian television stars have one thing in common: a fierce, unwavering love for one another that resides in their hearts.
Ram Kapoor's Career
Ram Kapoor made his acting debut in 1997 as Nyay in the most-watched serial Heena, and it cemented his identity. He made important appearances in films like Kavita and Ghar Ek Mandir, among others. He participated in a number of TV series for which he received praise, including Bade Acche Lagte Hain, Bali, Dhadkan, Dil Se Dil Tak, Kehta Hai Dil, and many others. In addition to Student of the Year, which also starred Alia Bhatt, Siddharth Malhotra, and others, Humshakals, Lakshmi, Mere Dad Ki Maruti, and a long number of other films, he made his film debut in Monsoon Wedding.

Along with this, Ram Kapoor also emceed award shows like the Indian Television Academy Awards, Zee Astitva Awards, and Indian Telly Awards. Additionally, he presented several reality TV programmes, including Rakhi Ka Swayamwar and Swayamwar Welcome - Bazzi Mehman Nawaz Ki. Among the shows where he participated as a contestant were Kaun Banega Crorepati, Jhalak Dikhla Jaa, and others.
Heena (1998)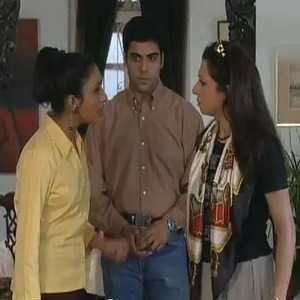 Sony Entertainment Television aired the Hindi TV show Heena. The show premiered on June 12, 1998, and continued for five years till July 11, 2003. Every Friday at 9:30 p.m., the series was broadcast on television (IST). The opening theme music for the television show was adapted from Jagjit Singh's Ghazal, Koi Yeh Kaise Bataye.

The plot of the drama revolved around a woman's struggles in life. Heena is married to Sameer, but their union is doomed from the moment Sameer declares his everlasting love for Ruby on the wedding night. Finally, a divorce results from their terrible marriage. Following the divorce, Sameers' closest buddy Akram makes the decision to wed Heena. Heena is really content with Akram and believes he is the one. Ruby, however, makes a second entrance into Heena's life as Akram's second wife.

Heena finally succeeds in escaping Akram, and she musters the resolve to start over and forge her own identity. Heena hopes of having a lovely, healthy child and is excited about her new life as a mother. But Heena's struggles are far from done. Heena gives birth to twins in the hospital. Heena is in a serious condition if one infant is abducted. Her father informs her that one of the babies has died in order to spare her extra distress. In the end, Heena learns that her kidnapped child is still alive. She eventually succeeds in getting her second child back, and she thereafter enjoys a happy life with Sameer and her twin children.
Kyunki Saas Bhi Kabhi Bahu Thi (2005)
An Indian soap opera in Hindi called Kyunki Saas Bhi Kabhi Bahu Thi ran on Star Plus from July 4, 2000, to November 7, 2008. Shobha Kapoor and Ekta Kapoor co-produced the programme under the auspices of Balaji Telefilms.

The series, which is set in Mumbai, centres on the affluent Gujarati Virani family, where Savita, Daksha, and Gayatri, the three daughters-in-law, rule the entire household and cause difficulties for their wise and sympathetic mother-in-law Amba. Savita arranges her son Mihir's marriage to the haughty Payal, but he later falls in love with and marries Tulsi, the daughter of the local priest. The Viranis accept Tulsi, who ultimately wins Savita over as well and gives birth to Gautam. Mihir has an accident and is thought to be dead.

Mihir is still alive but has memory loss. Dr. Mandira, his caregiver, develops feelings for him. When Tulsi's brother Anupam makes a marriage proposal to her, she accepts but later decides against it because Mihir is still alive. He gets his memory back. Mandira pretends to be expecting his child. Tulsi experiences another pregnancy. Payal plots to harm the Viranis but are found out. The childless Kiran and Aarti, the brother of Mihir, receive Gautam from Tulsi. Shobha, Tulsi's daughter, is born. Along with Gautam, Aarti and Kiran depart India.

Fans protested in the streets in early 2001 after the main character, Mihir Virani, died, demanding that he return. Despite running at a late night schedule of 10:30 pm (IST), the return of Mihir Virani in March 2001 received an all-time high rating of 22.4 TVR, making it one of the highest ratings for an Indian serial.

The programme went on to win numerous accolades, the majority of which Smriti Irani took home in recognition of her depiction of Tulsi, the show's ideal character. Additionally, it won Best Continuing Series at the Indian Telly Awards for six straight years (2002–2007) and Best Serial (Popular) at the Indian Television Academy Awards for five years (2001–2005). The show, which aired from 2000 to 2008 and completed 1833 episodes, was the first Indian soap opera to surpass 1000 episodes in the history of Indian Television and was also accepted into the Limca Book of Records. It is the longest-running daily soap on Indian television throughout the 2000s.
Kasamh Se (2006)
Ekta Kapoor of Balaji Telefilms created the Indian soap opera Kasamh Se. From 16 January 2006 to 12 March 2009, the programme aired on Zee TV. Bani, Piya, and Rano, three sisters, are the subject of the tale. It was remade as Vrindavanam in Malayalam. The programme debuted first on Asianet on May 7, 2012, during its prime time slot. A well-liked Malayalam TV channel that competes with Asianet and Surya TV was chosen to air the show. When it was first shown on Asianet, it went under the name Vrindavanam. However, it was renamed Nandanam from Vrindavanam, and Surya TV began airing it instead of Asianet.

Although Bani, Pia, and Rano Dixit are different from one another, they are close. They are Mount Abu locals. The three sisters move to Mumbai to live with Jai Udai Walia, a ruthless business mogul who knew their parents, after their father passes away. Jai falls for Pia, but she is more interested in Jai's wealth and loves Pushkar Shukla, one of Jai's employees. Their union is pre-planned, but Pia and Pushkar elope on the big day. Bani replaces Pia at the altar and weds Jai in order to preserve the honour of the Dixit family, largely under the influence of Jigyasa, the crafty sister of Jai.

Jai is initially enraged but gradually develops feelings for Bani. After a family gathering that Jai's friend Roshni organised, they share a kiss. Sahil, Jigyasa's younger son, and Jai's younger nephew, falls in love with Rano, and the two eventually marry.
Udaan (2010)
Vikramaditya Motwane made his directing debut with the coming-of-age drama movie Udaan, which was released in 2010 in the Hindi language. Sanjay Singh, Anurag Kashyap, and Ronnie Screwvala produced it through their respective production firms, Anurag Kashyap Films, and UTV Spotboy. The movie, which was co-written by Motwane and Kashyap and stars debutante Rajat Barmecha, Ronit Roy, Aayan Boradia, Ram Kapoor, Manjot Singh, and Anand Tiwari, tells the tale of a teenager who is expelled from boarding school and is then made to live with his controlling father at home.

When Rohan returns to the little industrial town of Jamshedpur after spending eight years abandoned in boarding school, he discovers that his father is a dictatorial dictator and that he has a younger half-brother whom he had no idea even existed. He struggles to create his own life out of the circumstances that are presented to him and follow his passion for being a writer while being forced to work at his father's steel business and study engineering against his will.

The 2010 Cannes Film Festival's Un Certain Regard section had the world debut of Udaan, which was greeted with a standing ovation. This was the first Indian film to screen at Cannes in seven years. The movie was also shown at the 2011 Indian Film Festival of Los Angeles and the Giffoni Film Festival. Despite receiving positive reviews upon release on July 16, 2010, it did poorly at the box office.

The movie won seven prizes at the 56th Filmfare Awards, including the Best Film (Critics) Award, Best Screenplay and Best Story (Motwane and Kashyap), Best Cinematography (Mahendra Shetty), Best Background Music (Trivedi), Best Supporting Actor (Male) (Roy), Best Sound Design Award (Kunam Sharma), and Best Supporting Actor (Female) (Roy). Roy's performance was listed among the top 100 performances of the decade by Film Companion in 2019.
Bade Achhe Lagte Hain (2011)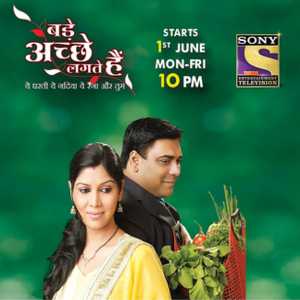 A Hindi Indian soap opera called Bade Achhe Lagte Hain ran on Sony Entertainment Television from May 30, 2011, to July 10, 2014. The soap opera was created and produced by Ekta Kapoor under the auspices of Balaji Telefilms and is based on the Gujarati drama Patrani by Imtiaz Patel. A song by R.D. Burman from the soundtrack of the 1976 Bollywood movie Balika Badhu served as the inspiration for the show's title and title-track. About six years before the debut of the soap opera, Ekta Kapoor registered the name Bade Achhe Lagte Hain.

Ram Kapoor is an unmarried, prosperous, successful, and well-known businessman from Mumbai who is in his early forties. Priya Sharma, a working-age woman from a middle-class Mumbai family, is in her early thirties. When Natasha Kapoor, the half-sister of Ram, and Kartik Sharma, Priya's brother, fall in love, they must take into account the Hindu cultural taboo against younger siblings getting married before their senior siblings. Ram hasn't chosen a potential spouse yet, so Kartik and Natasha's nuptials aren't official yet. There is a remedy. Even though Priya disapproves of the financial discrepancy between their families, Ram and Priya accept the Punjabi custom of watta satta. Ram and Priya view one another as haughty and argumentative. They eventually consummate their marriage and grow closer.

The sixth most-watched television programme in India in 2011 is Bade Achhe Lagte Hain, according to The Times of India. In 2012, the soap opera received both the People's Choice Award for Favourite TV Drama and the Kalakar Award for Best Serial. With 43.68% of the vote, the soap opera won the 2013 award for Most Inspiring Soap. It has been repeated in Telugu, Tamil, and English with subtitles.
Student Of The Year (2012)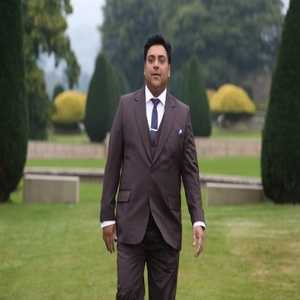 A coming-of-age romantic comedy-drama movie in the Hindi language from 2012, Student of the Year was directed by Karan Johar, written by Rensil D'Silva and Niranjan Iyengar from Johar's uncredited story, and produced by Gauri Khan and Hiroo Yash Johar under the banners of Dharma Productions and Red Chillies Entertainment. With Rishi Kapoor, Sana Saeed, Ronit Roy, Sahil Anand, Ram Kapoor, and Farida Jalal playing supporting roles, the movie starred debutantes Sidharth Malhotra, Alia Bhatt, and Varun Dhawan in the key roles.

Rohan and Abhimanyu get along well. However, after they battle to win a title and Abhimanyu falls in love with Shanaya, Rohan's girlfriend, their friendship is harmed.

Student of the Year, which Johar directed but which Shah Rukh Khan did not star in but who still presented and co-produced, was one of the highest-grossing Bollywood movies of 2012 when it was released on October 19, 2012, across India. Critics gave it a mixed bag of reviews, praising the acting of the movie's three leads and the score while criticizing the plot and storyline.

Student of the Year earned four nominations for the 58th Filmfare Awards, including Best Male Debut (Malhotra and Dhawan) and Best Female Debut (Bhatt). Student of the Year 2, a stand-alone sequel directed by Punit Malhotra and starring Tiger Shroff, Tara Sutaria, and Ananya Pandey, was released on May 10, 2019. A special appearance of Alia Bhatt was made in the movie.
Baar Baar Dekho (2016)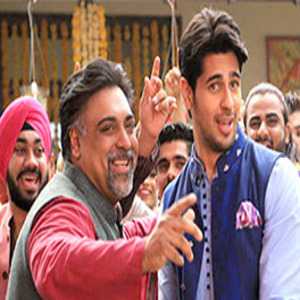 Nitya Mehra makes her directorial debut in Hindi cinema with the 2016 Indian science-fiction love drama film Baar Baar Dekho. Produced by Dharma Productions and Excel Entertainment, respectively, and Karan Johar and Farhan Akhtar. In addition to Ram Kapoor and Sarika playing supporting roles, the movie stars Katrina Kaif and Sidharth Malhotra.

A love story is told in Baar Baar Dekho through flashbacks and forwards. Actor Sidharth Malhotra recently disclosed that the film features an original and distinctive plot. The movie does not involve time travel or qualify as science fiction. The styling process is now in progress. Filming for the Katrina and Sidharth starrer began in September 2015 in London.

This movie served as the inspiration for the loosely based Australian romantic comedy Long Story Short (2020).
Loveyatri (2018)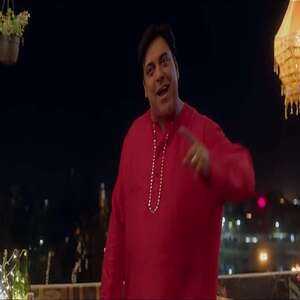 2018 Indian Hindi-language romantic comedy Loveyatri: A Journey of Love was helmed by newbie Abhiraj K. Minawala and produced by Salman Khan through Salman Khan Films. It draws inspiration from the Devadasu (2006) Telugu movie. It was released on October 5, 2018, and it features newbies Aayush Sharma and Warina Hussain in the key roles.

Sushrut Pandya meets Manisha Michelle Patel in the beginning of the narrative while attending a Garba festival. Patel is a talented NRI student, and Susu is a local Gujarati man who wants to start a Garba academy. When she travels to Vadodara, they meet. Susu has an instantaneous love affair with Michelle and longs to see her again. Sushrut hangs out with Michelle on one of the Garba evenings, and she unintentionally strikes Dandiya in the eye. He makes up a wound. She apologises by calling him. Susu displays signs of severe injury.

He spends some time with Michelle, and they grow close. Sushrut tells Michelle the truth because he is afraid of what will happen if she finds out about his deception. He erred and wrapped his forehead on the wrong side, so Michelle claims she already knew the injury was a ruse. He only retained the bandage for a day before forgetting to put it on. Sushrut sets out on an adventurous adventure across a foreign country to win back the lady he loves when Michelle returns to the UK.

The movie was announced by Salman Khan in 2017. Aayush Sharma, his brother-in-law, and Abhiraj Minawala, the director, were also confirmed by him via Twitter. The assistant director for Sultan and Tiger Zinda Hai was Abhiraj, who worked with Ali Abbas Zafar. Salman revealed that Warina Hussain would play the film's leading lady in February 2018.
Thappad (2020)
Anubhav Sinha's 2020 drama film Thappad, starring Taapsee Pannu, is an Indian production in Hindi. The movie opened in theatres on February 28, 2020.

Vikram and Amrita Sabharwal had a happy marriage. Amrita is a homemaker whose life is focused solely on Vikram, who holds a respectable job. They move to London immediately after Vikram receives a promotion, and they host a party to celebrate. Vikram learns at the party that the person who was supposed to be his junior employee would now be running the London office instead of him. When Amrita tries to break up a disagreement between Vikram and his colleague at the party, he slaps her instead. Amrita was deeply wounded by the occurrence, and life has never been the same. She makes the decision to live with her parents instead of Vikram. She also files a lawsuit and presents the case in court.

Thappad was the most-awarded film at the 66th Filmfare Awards after receiving 15 nominations, including Best Director (Sinha), Best Supporting Actor (Mishra), and Best Supporting Actress (Azmi), and winning 7 prizes, including Best Film and Best Actress (Pannu).
A Suitable Boy (2020)
A Suitable Boy is a BBC television drama miniseries that Andrew Davies adapted from the 1993 book of the same name by Vikram Seth. It was directed by Mira Nair. A Suitable Boy, which is set against the backdrop of post-independence India, follows four interconnected families in North India. The plot centers around Mrs. Rupa Mehra, who is looking for a good spouse for her youngest daughter Lata. The daughter, meantime, struggles between her responsibility to her mother and her desire for romance with her suitors.

Tanya Maniktala plays the lead character Lata in the television series, which also includes Tabu, Ishaan Khatter, Rasika Dugal, Mahira Kakkar, Ram Kapoor, Namit Das, Vivaan Shah, Mikhail Sen, Danesh Rizvi, Shahana Goswami, Ranvir Shorey, Vijay Varma, and Kulbhushan Kharbanda in significant parts. It features a non-white cast for the first time in a BBC period drama.

Charlotte Moore, the BBC's controller of content, made the official announcement of the series adaptation in May 2017. Mira Nair was named as the series' director. The series' main shot took place in September 2019. The majority of the series' filming took place in Lucknow, but there was also some in Maheshwar and Kanpur. Alex Heffes and Anoushka Shankar wrote the series' background music, and Kavita Seth did the same for the songs. Declan Quinn, a cinematographer, shot it, and Tanupriya Sharma and Nick Fenton edited the series.

From July 26 to August 24, 2020, BBC One in the United Kingdom broadcast the world premiere of A Suitable Boy. With the exception of North America and China, it had its global premiere on the Netflix streaming service on October 23, 2020. The series debuted on Acorn TV on December 7, 2020, in the United States and Canada. The series garnered mixed reviews from critics, who commended the cast's performances and the surroundings but criticized the narrative, direction, and clichéd portrayal of India.
Ram Kapoor's Career Timeline
Ram Kapoor's Upcoming Projects
Neeyat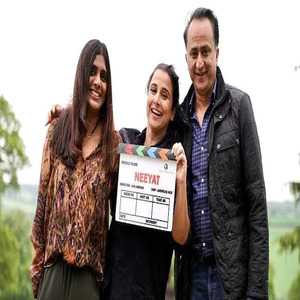 For the Prime Video Original film Neeyat, Bollywood star Vidya Balan and filmmaker Anu Menon will collaborate once more. The official logline for Neeyat, billed as a nail-biter, is a billionaire's birthday trip evolves into a murder investigation. Mira Rao, the detective, must discover the truth. Vikram Malhotra's Abundantia Entertainment is supporting the movie.

Ram Kapoor, Shahana Goswami, Shashank Arora, Mita Vashisht, Prajakta Koli, Neeraj Kabi, and Amrita Puri are also included in the Neeyat ensemble cast.
Ram Kapoor's Controversies
Legal Trouble
After a Colaba company filed a criminal action against Ram Kapoor for failing to repay a loan of Rs 35 lakhs, Ram Kapoor found himself in legal jeopardy. The company claims that the actor borrowed money with the intent to pay it back within a month at a 24 percent interest rate, but he didn't follow through.

Ram Kapoor took Rs. 35 lakh loan from Mavi Business Ventures LLP, which he needed to pay his credit card bills, according to an article in the Mumbai Mirror. On June 21, 2017, the company finally filed a police case against Ram Kapoor with the Colaba police, accusing him of lying and defrauding with bad motives. The police recommended the company to file a judicial case.
Ram Kapoor's Net Worth
Ram Kapoor is well-known for presenting the reality series Rakhi Ka Swayamwar and for his leading roles in the Indian serial operas Bade Achhe Lagte Hain and Kasamh Se. He was the winner of three Indian Telly Awards between 2006 and 2008.

Ram Kapoor's net worth in 2022 is approximately $14 million US or 98 Crore Indian Rupees. Ram Kapoor's acting career is his main source of income. According to some reports, he charges 125000 INR per episode for his serial. He has made several film and television appearances. He has also performed in commercials, from which he earns a respectable sum of money.

Ram Kapoor's house is a massive structure and is situated in South Mumbai, one of the city's most affluent neighbourhoods. There is also a room with a library area that is lined with numerous volumes of various kinds. The residence also contains a room that is specifically designated for yoga and exercise and is furnished with the necessary equipment.

Ram Kapoor owned three homes: an opulent mansion in South Mumbai, a vacation property in Goa, and a residence in Khandala. Additionally, he spent a staggering Rs. 20 crores to purchase a brand-new vacation property in Alibaug.

Ram Kapoor likes motor vehicles a lot. The new Porsche 911 Carrera S has recently been added to the actor's garage. Ram Kapoor also owns a sizable collection of automobiles. Additionally, the actor once owned a Porsche 911 cabriolet. There are also vehicles like the Mercedes-AMG G63, BMW X5, and numerous others.
Ram Kapoor's Awards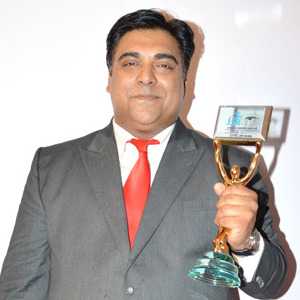 2006: Indian Telly Awards - Best Actor (Popular) for Kasamh Se
2006: Indian Television Academy Awards - Best Actor (Jury) for Kasamh Se
2007: Indian Telly Awards - Best Actor (Popular) for Kasamh Se
2008: Indian Telly Awards - Best Actor (Popular) for Kasamh Se
2011: Indian Television Academy Awards - Best Actor (Jury) for Bade Achhe Lagte Hain
2012: Indian Television Academy Awards - Best Actor (Jury) for Bade Achhe Lagte Hain
2012: Indian Telly Awards - Best Actor (Popular) for Bade Achhe Lagte Hain
2012: 5th Boroplus Gold Awards - Best Actor Actor in a Lead Role for Bade Achhe Lagte Hain
Ram Kapoor's Interesting Facts
Ram Kapoor's father was a business tycoon.
Ram discovered his passion for acting under Amir Raza Hussain's guidance.
Ram has appeared in more than 18 TV programmes and 10 reality series
Ram is the only actor to receive three consecutive Best Actor Indian Telly Awards in 2006, 2007, and 2008.
In movies like Student of the Year and Shaadi Ke Side Effects, Ram and Gautami Kapoor appeared as a couple.
Ram Kapoor once smoked roughly 50 cigarettes a day, but his daughter Sia, forced him to stop.
Ram Kapoor is a dog lover.
Social Media
Frequently Asked Questions

0