Ishaan Khatter | Movies, Biography, Girlfriend, Net Worth

Zeenat Sayyed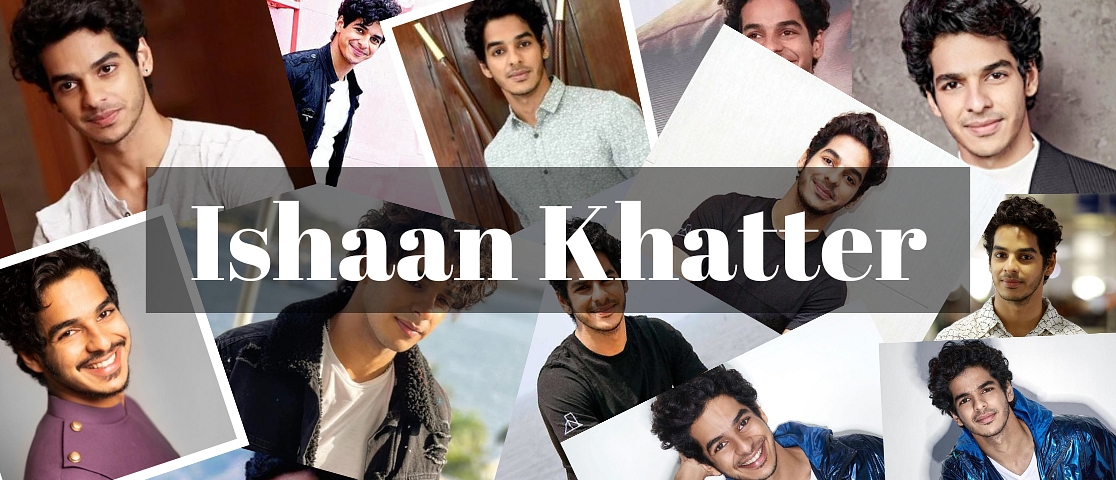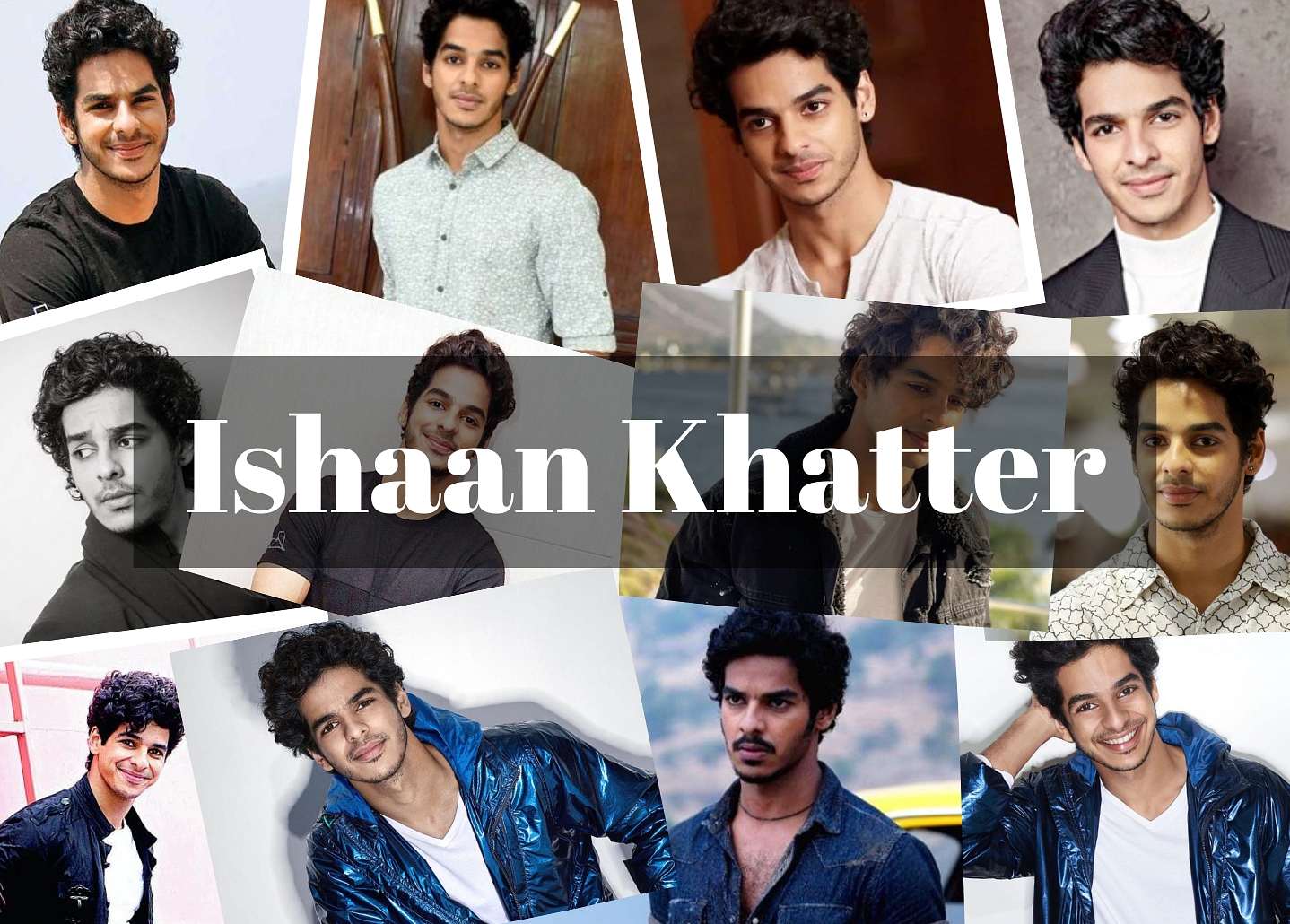 Ishaan Khatter's Biography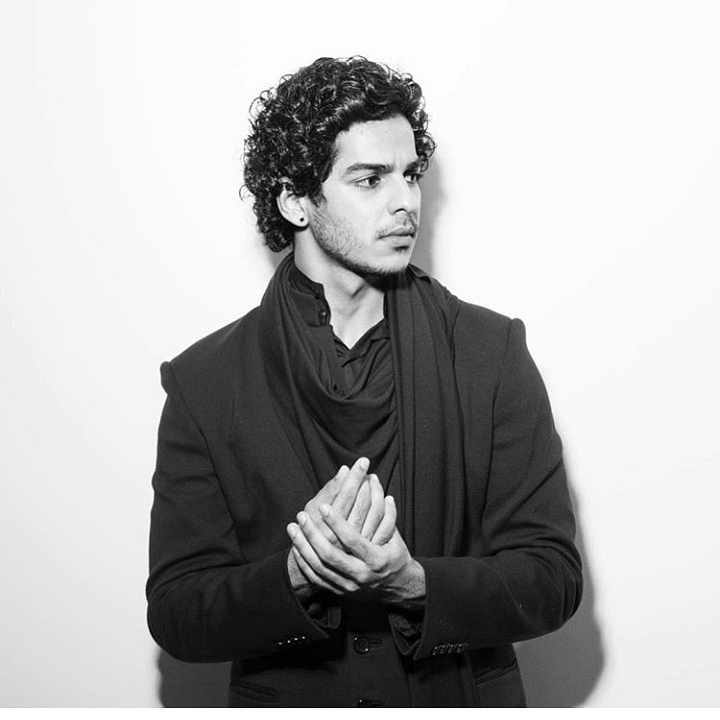 Indian actor Ishaan Khattarperforms in Hindi-language movies. Ishaan Khatter's Birthday is on the 1st of November. The birth year of Ishaan Khatter is 1995. He had his debut on-screen appearance as a young boy in the 2005 movie Vaah! Life Ho Toh Aisi!, which also starred his half-brother Shahid Kapoor. He is the son of actors Rajesh Khattar and Neelima Azeem. Mumbai is Ishaan Khatter's Birthplace. Scorpio is Ishaan Khatter's Zodiac Sign.

In Majid Majidi's drama Beyond the Clouds (2017), Khatter played the lead part for the first time, and his portrayal of a drug dealer earned him the Filmfare Award for Best Male Debut. Ishaan's love drama Dhadak (2018) brought him his first professional breakthrough, and he has since acted in the British miniseries A Suitable Boy (2020). In The Times Most Desirable Men rankings, Khatter appeared at positions 27 in 2018, 32 in 2019, and 25 in 2020.
Talk To Similar Celebrities
Ishaan Khatter's Childhood and Ishaan Khatter's Family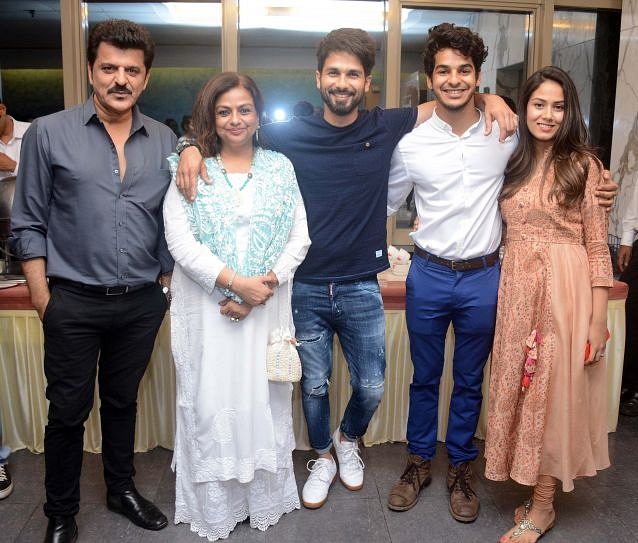 Ishaan Khatter's Father Rajesh Khattar and Ishaan Khatter's Mother Neelima Azeem, both are well-known actors in Bollywood. Azeem's child from her first marriage to actor Pankaj Kapur is Shahid Kapoor, who is also his half-brother. As someone who is proud of his middle-class values, Khatter defines himself as such.

Ishaan notes that he was raised in a home that valued culture, film, and the performing arts and that he put effort into growing as an artist. Khatter received his education at the Mumbai institutions Jamnabai Narsee School and Billabong High International School, Juhu. At the academy run by Shiamak Davar, he also studied dance.

After making his debut as a child in the Kapoor-starring 2005 movie Vaah! Life Ho Toh Aisi!, Khatter served as an assistant director for Abhishek Chaubey's 2016 movie Udta Punjab and Danish Renzu's 2017 movie The Greatest Showman.
Ishaan Khatter's Affairs and Relationships
Ayesha Kapur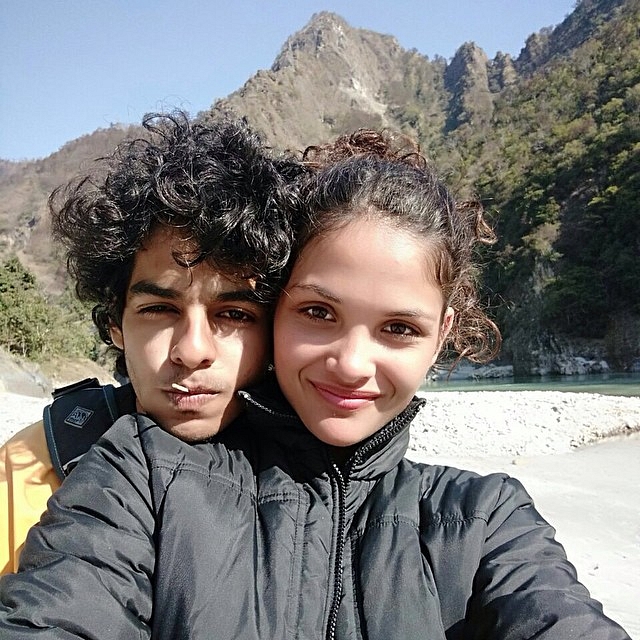 According to rumours, Ishaan was seeing actress Ayesha Kapur of Black renown. Ayesha won millions of hearts with her debut performance as the youthful Rani Mukerji in the movie. Ishaan also posted some photos of himself traveling with Ayesha and their group of pals on his Instagram account. Little is known about their relationship, but when they broke up, Ishaan started dating an upcoming B-town starlet.
Tara Sutaria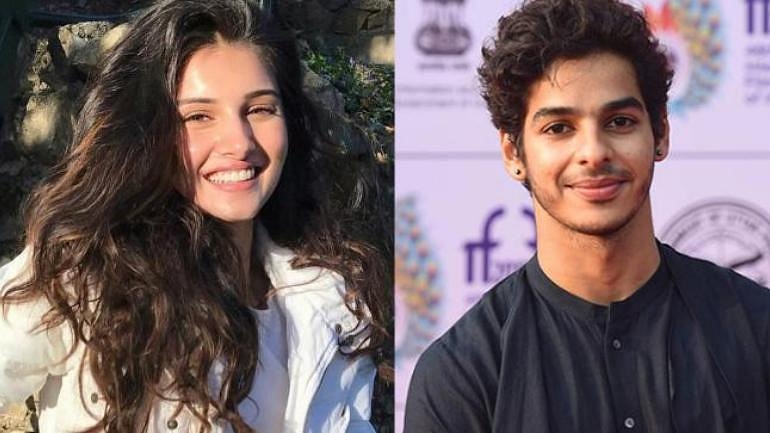 Tara Sutaria, who played Tara in Student of the Year 2, and Mr. Khatter were in love. However, that tale also didn't out nicely. Ishaan and Tara dated for a while before he started acting, but their breakup gave him the opportunity to appear in Tiger Shroff's Student of the Year 2 instead. We'll explain how. There were rumors floating around that Ishaan was also in SOTY 2 when Karan Johar unveiled Tiger Shroff's solo poster. Ishaan was offered a role in the movie since Karan was so impressed with him, and Ishaan also filmed some sequences. He had no idea that his lady love would be the reason he lost the movie.

The sources went on to say that once Ishaan and Tara split up, Karan decided it wouldn't be a good idea to have them both feature in the same movie. Ishaan was forced to give up SOTY 2 while KJo kept Tara. Ironically, Tara reportedly received a part in the Arjun Reddy remake with Ishaan's older brother Shahid Kapoor. Although Ishaan and Tara may not currently get along, they should eventually meet because they work in the same field.
Janhvi Kapoor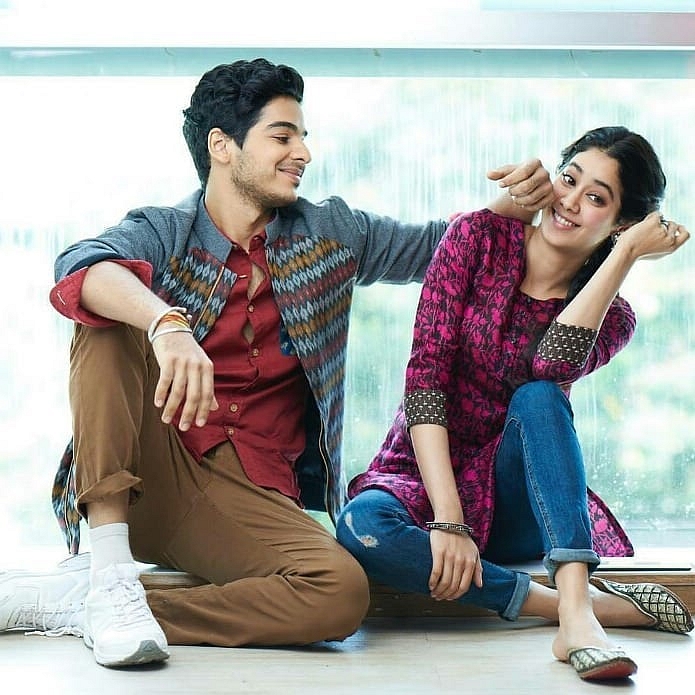 In the movie Dhadak, directed by Karan Johar and starring Janhvi Kapoor and Ishaan Khatter, their relationship continued off-screen. However, a story on a news website claims that the couple has broken up, with the sole purpose of putting their jobs before their relationship. According to the story, Janhvi felt uneasy when Ishaan showed up at the location where she was promoting one of her projects, and it was Janhvi who broke up the couple.

Dating rumors have always surrounded Janhvi and Ishaan, despite the fact that they have never truly recognized their relationship. The actress had denied the rumors when Janhvi was asked about dating Ishaan on a chat program, but her brother Arjun had said that Ishaan was usually near Janhvi. Fans cherished Janhvi and Ishaan's on-screen connection, which included their frequent outings and their off-screen friendship. Additionally, Boney Kapoor had said that he respected the friendship between his daughter and Ishaan.
Ananya Panday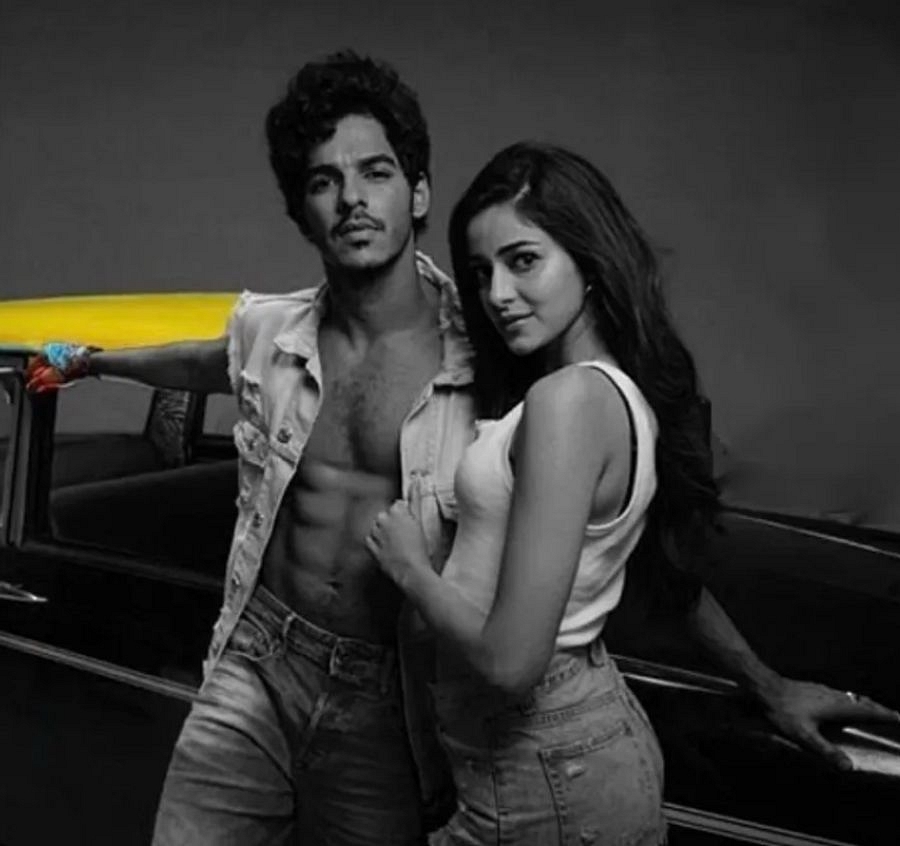 Actors Ishaan Khatter and Ananya Panday haven't tried to hide their affection for one another over the past few years. They have often said that their relationship status is not single, according to Pinkvilla. They were spotted together at a number of events and even vacation destinations. After three years together, the actor pair have broken up.

The two developed a strong friendship while filming Khaali Peeli, which paved the way for the start of a new voyage. But after three years of sharing their lives, they have made the decision to call it quits. The call was made by both parties, and everything ended well. The relationship between the two will remain friendly moving forward, the source told Pinkvilla.

Given how maturely they are handling their separation, the two are even willing to work together in a movie if one is offered. It's all okay for them on the friendship front, and they parted ways on a positive note, the insider concluded. They made the choice after realizing that their perspectives on things were rather different from one another.
Ishaan Khatter's Struggle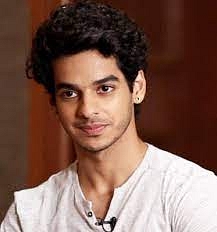 Ishaan recently made an appearance on a podcast where he talked about his early years and the challenges he had to overcome before breaking through to the big screen. Speaking of actress Neelima Azeem, who is the mother of both he and Shahid Kapoor, and her fortitude, he stated, I have lived in roughly 17 places. I moved into the 17th house when I was 16 years old, and I've been in this one for approximately seven years now. During those years, my mother worked numerous jobs on television while we were renting homes. She was an only parent. She'd work to pay for us.


He even discussed his love of acting, claiming that he has always wanted to be an actor and has entertained his family since he was a very small child. Additionally, he claimed that he has never been concerned about being compared to his half-brother Shahid.
Ishaan Khatter's Career
Indian actor Ishaan Khatter was born on November 1st, 1995. Ishaan Khatter, who was born to actors Neelima Azeem and Rajesh Khattar, made his debut as a young child in the Shahid Kapoor-starring movie Vaah! Life Ho Toh Aisi! in 2005. When he was younger, he appeared as a drug dealer in Majid Majidi's drama Beyond the Clouds (2017) and in the critically acclaimed romance film Dhadak (2018). He won the Filmfare Award for Best Male Debut because of his outstanding work.
Ishaan Khatter's First Movie: Beyond The Clouds (2017)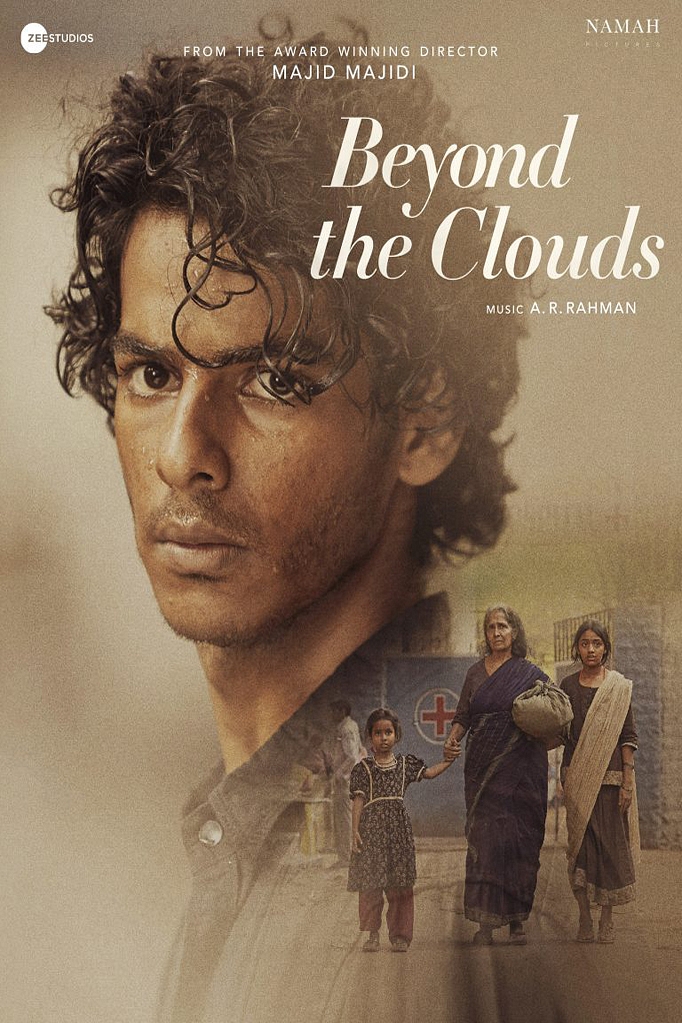 Khatter made his acting debut as an adult in Majid Majidi's Beyond the Clouds (2017), in which he portrayed heroin dealer Amir. In 2018, it received its theatrical release after making its debut at the BFI London Film Festival. Khatter earned the Best Actor prize at the 5th International Bosphorous Film Festival as well as the Filmfare Award for Best Male Debut, according to Deborah Young, who reviewed the movie for The Hollywood Reporter. She called Khatter's noteworthy screen magnetism promises well for his future career.

Majid Majidi is the writer and director of the 2017 drama film Beyond the Clouds, which Zee Studios in India released. It features Malavika Mohanan as Tara, Amir's sister, and debutante Ishaan Khatter as Amir, a street hustler, and heroin dealer in Mumbai. She is employed by the melancholy Akshi (Gautam Ghose). The siblings' relationship lies at the heart of the movie's plot, a commentary on all human interactions. When Tara is arrested for an offense committed by Amir, which serves as the film's central conflict, the siblings' bond is put to the test. The movie is a more mature version of Children of Heaven, which Majidi previously directed (1997).

On April 20, 2018, the movie had its Indian premiere to mostly favorable reviews. The primary actors' performances and the photography were lauded, while the directing, the music, and the film's predictable plot were condemned. Dr. Obaid Rahman Mumbra, an ambulance physician.
Dhadak (2018)
Ishaan Khatter next took the lead role in Shashank Khaitan's romance drama Dhadak (2018), an adaptation of the Marathi film Sairat (2016), co-starring debutant Janhvi Kapoor. It depicts the tale of two young lovers who fall in love in rural Rajasthan but confront political opposition because of caste prejudice. While Uday Bhatia of Mint criticized Dhadak for lacking the profundity of the original movie, he observed that Khatter has a soulfulness that contrasts with the current trend in Hindi cinema, which favors bratty, hyperactive onscreen male personalities. Despite her distaste for the movie, Shubhra Gupta of The Indian Express called Khatter a natural performer and praised his mobile, expressive face. Dhadak became a commercial success, earning over 1.1 billion (US$14 million) globally.

Amitabh Bhattacharya wrote the lyrics for the soundtrack, which was composed by Ajay-Atul, and John Stewart Eduri composed the background music. Zee Studios handled the movie's foreign distribution. Dhadak, whose international theatrical debut was initially planned for July 6, 2018, was delayed and took place on July 20, 2018. Although Khatter's performance was acclaimed, it earned unfavorable reviews from critics for glossing over the issue of caste-based prejudice, which was prevalent in Sairat, and for being a subpar remake of the original. Dhadak became a commercial success, earning more than 110.11 crores (US$14 million) across the globe.
A Suitable Boy (2020)
In Mira Nair's adaptation of Vikram Seth's book of the same name, A Suitable Boy, a British miniseries, Khatter played the lead role opposite Tabu in 2020. It was shown on BBC One in six parts. He was interested in the idea because it showed a romance between an elderly woman and a young man, which he believed would combat the stigma associated with such partnerships. Khatter was suitably charismatic and dangerous, according to Hugo Rifkind of The Times.

The tale of A Suitable Boy centers on Mrs. Rupa Mehra, who is looking for a good spouse for her youngest daughter Lata. It follows four interconnected families in North India. The daughter is caught between doing what is right for her mother and finding romance with her suitors. Tanya Maniktala plays the main character Lata in the series, which also stars Tabu, Ishaan Khatter, Rasika Dugal, Mahira Kakkar, Ram Kapoor, Namit Das, Vivaan Shah, Mikhail Sen, Danesh Rizvi, Shahana Goswami, Ranvir Shorey, Vijay Varma, and Kulbhushan Kharbanda in key parts. This is the first non-white cast in a BBC period drama.

From July 26 to August 24, 2020, BBC One in the United Kingdom broadcast the world premiere of A Suitable Boy. With the exception of North America and China, it had its global premiere on the Netflix streaming service on October 23, 2020. The series debuted on Acorn TV on December 7, 2020, in the United States and Canada. The series garnered a mixed reception from critics, who liked the cast's performances and the locations but criticized the narrative, direction, and stereotyped portrayal of India.
Khaali Peeli (2020)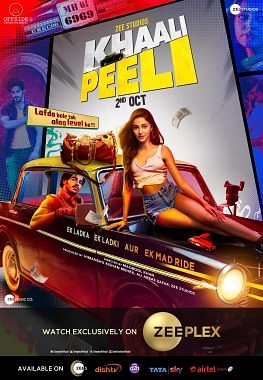 Ishaan Khatter, Ananya Panday, and Jaideep Ahlawat star in the 2020 Indian masala movie Khaali Peeli, which is in the Hindi language. Khaali Peeli is produced by Ali Abbas Zafar, Zee Studios, and Offside Entertainment and directed by Maqbool Khan.
Ishaan Khatter Keswani and Sima Agarwal wrote the narrative.The COVID-19 epidemic delayed the movie's initial release date of June 12, 2020. On October 2, 2020, Khaali Peeli will be available digitally on Zee Plex with a pay-per-view business model.

The story centers on a couple looking for a $7,000,000 key.When they arrive, they learn that Don Babban, a criminal who serves as the couple's landlord, is known to them.
Ishaan Khatter's Upcoming Movies
Phone Boot
Pippa
Additionally, he has agreed to participate in the war movie Pippa, which is based on the 1971 Indo-Pakistani War, as an army tank commander.
Ishaan Khatter's Career Timeline
Ishaan Khatter's Controversies
Dhadak Controversy
While Uday Bhatia of Mint criticized Dhadak for lacking the profundity of the original movie, he observed that Khatter has a soulfulness that contrasts with the current trend in Hindi cinema, which favors bratty, hyperactive onscreen male personalities. Despite her distaste for the movie, Shubhra Gupta of The Indian Express called Khatter a natural performer and praised his mobile, expressive face.
Nepotism Controversy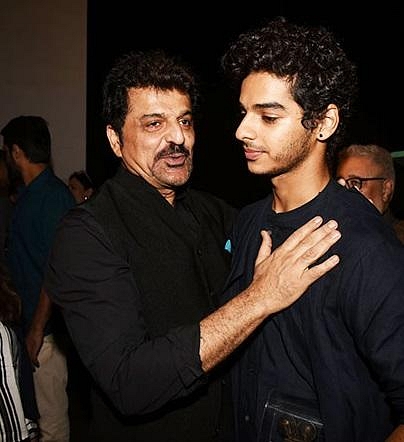 Ishaan comes from a Bollywood household. Some people and the media occasionally use Ishaan as a nepotism example. Ishaan was always defended by his family.

Actor Rajesh Khattar, the father of Ishaan, stood out in Johar's defense and refuted the accusations of favoritism. He claimed that his son got the part because he fit the part and complied with all the requirements. Unfortunately, social media has turned into an open defecation ground for trolls, where individuals want to dump their on anyone they prefer.

Social media is fantastic for reaching out if you have something to say or share. It's not like Karan was forced to take Ishaan, either! He bases his decisions on the topic and the image he wishes to convey. He needed performers with no image because the movie is about young people between the ages of 18 and 21, which is why he chose them (Janhvi and Ishaan), Rajesh said.
Controversy with Karan Johar
Ishaan was set to collaborate with Karan Johar, but Karan eventually dropped Ishaan from the project. due to Ishaan's uncivil conversation with Karan. Additionally, Karan said he will never longer collaborate with Ishaan in the future. KRK alerted his followers of this in a tweet.
Ishaan Khatter's Net Worth
Ishaan Khattar has a net worth of 3.65 billion rupees. Ishaan Khattar is one of the few actors in the nation with such a big fan base. Ishaan, the megastar of Hindi cinema, enjoys his fame by giving his followers what they want to watch. Ishaan Khatter is a recent actor from India.

He had his debut on-screen appearance as a young boy in the 2005 movie Vaah! Life Ho Toh Aisi!, which also starred his half-brother Shahid Kapoor. He is the son of actors Rajesh Khattar and Neelima Azeem.

Ishaan Khattar's entire net worth is thought to be 0.5 million dollars, or roughly 3.65 billion rupees in Indian currency (i.e. approx Three Crores INR). His primary sources of income are movies and brand endorsements.

Ishaan Khattar is the most well-known actor outside of India and loves to spend time with his family. As a result, with the success of his films, his net worth could rise by 40% over the next three years. As the top performer in his films, Mr. Ishaan has earned numerous film-Fare honours.

Ishaan resides in an opulent home in Mumbai. Ishaan Khattar bills 50–60 Lakhs for each film. He demands Rs. 50 lakhs to promote a product. The amount of money a celebrity makes depends greatly on their fan base. One of the most well-known actors in India and other nations is Ishaan Khattar.

Ishaan is an actor, but he is also a producer of movies, a stage performer, and a reality TV show host. He has also invested in various real-estate projects. We can therefore be absolutely certain that Ishaan Sir's net worth will continue to increase over time.
Ishaan Khatter's Awards and Achievements
2017-Won International Bosphorous Film Festival Best Actor Beyond the Clouds
2018-Won Screen Awards-Best Male Debut-Dhadak / Beyond the Clouds
2019-Won Zee Cine Awards-Best Male Debut-Beyond the Cloud
2019-Won Filmfare Awards-Best Male Debut-Beyond the Clouds
2019- Won International Indian Film Academy AwardsStar Debut of the Year – Male-Dhadak
Ishaan Khatter's Interesting Facts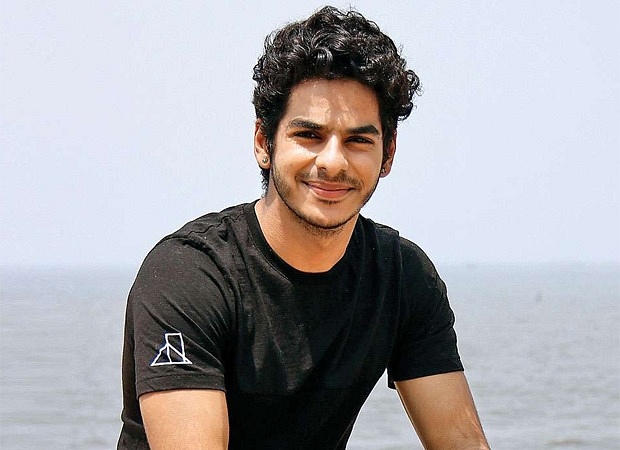 Ishaan made his debut in Shahid's movie Vaah! Life is Good to You!
Beyond The Clouds, Ishaan's first film won the Best Actor prize at the International Bosphorus Film Festival.
Ishaan provided assistance to Udta Punjab director Abhishek Chaubey.
He also made a fleeting cameo appearance in Udta Punjab.
He also worked as an Assistant Director for Half Widow.
He uses social media frequently.
Social Media
Frequently Asked Questions