Tara Sutaria | Biography, Career, Age, Net worth, Movies

Hitesh Mandot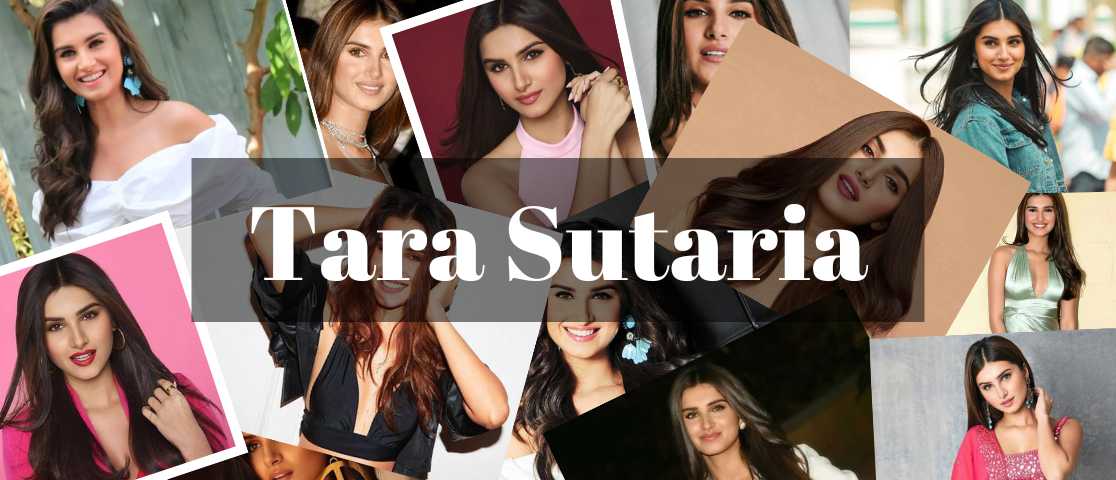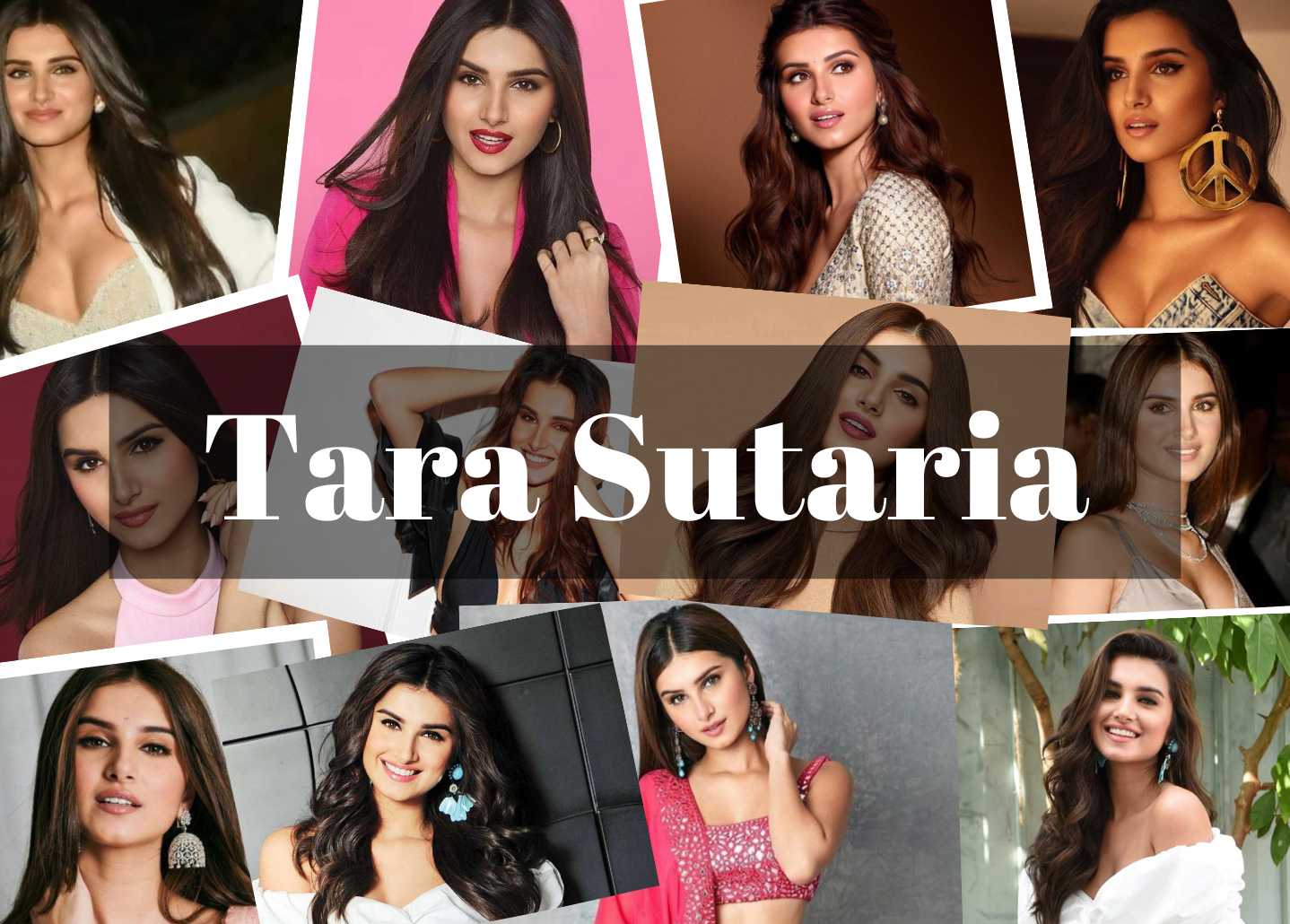 Tara Sutaria was ranked as One of the most Desirable Women In India by Times. Tara Sutaria is a sensational singer, dancer, and actress who started her career by playing the role of a Video Jockey (VJ) in a Disney TV show. Tara Sutaria revealed that she is an animal lover and that dogs hold a very special place in her heart in an interview with Femina India. She further stated that she would sacrifice everything for them. Unfortunately, it doesn't seem like she has the time to care for a pet right now.
Tara Sutaria's Age and Biography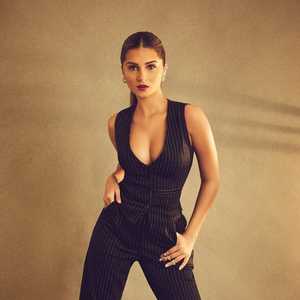 Indian actress Tara Sutaria's birthday is on the 19th of November. She was born in the year 1995. She performs in Hindi-language movies and on television. Tara Sutaria's age is 26 years as of 2022. Tara Sutaria's zodiac sign is Scorpio. Tara Sutaria enjoys sketching, traveling, dancing, and singing. Tara Sutaria is Parsi. Tara Sutaria's height is 5.5 feet. Tara Sutaria is fairly reserved and an introvert.

She debuted in Disney India's Big Bada Boom as a singer before switching to acting in the sitcoms like The Suite Life of Karan & Kabir (2012) and Oye Jassie on the channel (2013). With Student of the Year 2, for which she received the Zee Cine Award for Best Female Debut, Sutaria made her feature debut in 2019. Since then, she has acted as the lead woman in the love stories Marjaavaan (2019), Tadap (2021), and Heropanti 2. (2022).

Tara Sutaria has also performed solo shows in London, Lavasa, Tokyo, and Mumbai. Louis Banks and Tara Sutaria worked together to create a number of outstanding recordings. She has shared the stage with Mikey McCleary as well. Tara continued singing songs at the NCPA for more than ten years.

Tara has had a very successful career in the entertainment world, which has been beneficial for her but has also limited her free time. When she does have a break, she enjoys going outside and unwinding at the beach. Naturally, she will have many opportunities to display her collection of swimwear as a result of this.

Tara revealed that she is an animal lover and that dogs hold a very special place in her heart in an interview with Femina India. She further stated that she would sacrifice everything for them. Unfortunately, it doesn't seem like she has the time to care for a pet right now.
Claim Your FREE Celebrity Shoutout
✕
Claim Now!
Tara Sutaria's Family and Tara Sutaria's Childhood
A Zoroastrian Parsi family in Mumbai gave birth to Tara Sutaria on November 19, 1995. Tara Sutaria's Father is Himanshu Sutaria. Tina Sutaria is Tara Sutaria's mother. Bai Avabai Framji Petit Girls' High School in Mumbai is where Tara Sutaria received her high school diploma. She graduated from St. Andrew's College of Arts, Science, and Commerce with a bachelor's degree in mass communication.

Tara Sutaria has a twin sister. Pia Sutaria is the name of her twin sister. At the School of Classical Ballet and Western Dance, Royal Academy of Dance, United Kingdom, and the Imperial Society for Teachers of Dancing, United Kingdom, both received training in classical ballet, contemporary dance, and Latin American dances. She has performed in operas and competitions since she was seven years old and has been a professional vocalist ever since.

Talk To Similar Celebrities
Tara Sutaria's Boyfriends and Relationships
Our passion for Tara Sutaria's fresh and endearing personality was sparked by her entrance into Bollywood. In addition to her acting prowess, she also sings beautifully, which sets her apart. Before Tara and Ishaan made their Bollywood debut, there were rumors that the two were dating. However, Tara just stated that they are simply good, long-time friends. Before making her Bollywood debut, Tara dated Rohan Mehra for a considerable period of time. Rohan is the late actor Vinod Mehra's son. With Bazaar, Rohan made his acting debut opposite Saif Ali Khan.

Sidharth Malhotra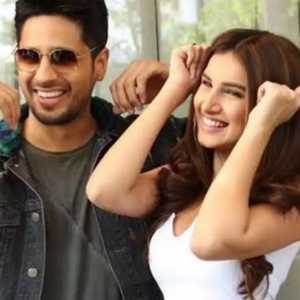 Ananya Panday, the co-star and close friend of Tara Sutaria, mocked her on her mentor Karan Johar's chat show regarding a former student (One of the actors in Student of the Year). Tara responded by stating she thought he was cute. Because of their on-screen connection in Marjaavaan, it was also difficult for the fans to believe that they were JUST FRIENDS.

Several romantic relationships have begun during a movie's production. One of those couples apparently included Sidharth Malhotra and Tara Sutaria, two of Karan Johar's former students. Although the two never made their relationship known, Tara Sutaria has alluded to her padosi wala love with Sidharth Malhotra. The former pair Sid & Tara are no more padosis because Sidharth Malhotra is dating Kiara Advani and Tara Sutaria is dating Aadar Jain.

Aadar Jain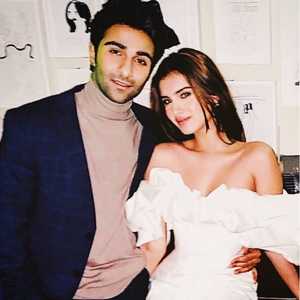 Actress Tara Sutaria sent her rumored boyfriend Aadar Jain, the nephew of Ranbir Kapoor's aunt Reema Jain, a heartfelt greeting. For more than a year, there have been rumors that the two are dating. Aadar's response to Tara's passionate tweet affirmed their relationship even as Tara stoked the flames more.

She posted a photo of the pair matching in white party attire and captioned it, Ever thine, ever mine, ever ours! Happy birthday to @aadarjain, who I adore. A heart emoji was used by Aadar to respond to the I love you post. Tara Sutaria added an emoji heart to her I love you in response to his message. She recently made headlines for attending Armaan Jain's wedding, when the diva was spotted dancing with Aadar Jain. The two had wonderful chemistry from the sangeet until the wedding celebration.

Tara Sutaria's Movies, TV Shows and Career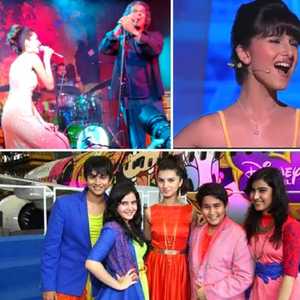 She has performed in operas and competitions since she was seven years old and has been a professional singer ever since. In solo concerts, Tara Sutaria has performed and recorded in Tokyo, London, Lavasa, and Mumbai. She has been singing at NCPA as well (National Center for the Performing Arts). She has training in modern dance, Latin American dance, and classical ballet. She is also a trained dancer. Tara Sutaria took part in the Indian television reality competition Entertainment Ke Liye Kuch Bhi Karega and won 10,000 rupees. She was awarded the cash for the sketch she created on the program.

Tara Sutaria has recorded music in India for films, commercials, and other relevant projects. She also sang songs for her own original CDs. Slippin' Through My Fingers by Tara Sutaria is featured in the Bharat Dhabholkar filming It On Yashraj. It was an Ashwin Gidwani production. Tara Sutaria has also portrayed Sandy, the main character in the musical Grease. It was Raell Padamsee's creation.

She provided the voice for the movies Guzaarish and Taare Zameen Par. A number of TV ads, including those for Hamdard Safi, etc. featured Tara Sutaria.
Tara Sutaria Tv show- The Suite Life of Karan & Kabir (2012)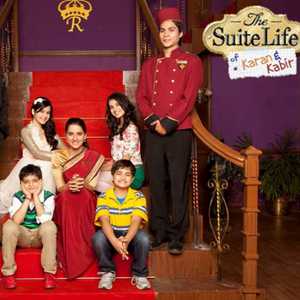 The program centers on twin brothers Karan and Kabir. They live with their mother, Preeti Jaiswal, the hotel's assistant manager and a gifted singer, in Mumbai's Raj Mahal Hotel, a parody of the Hotel Taj.

The series, like its parent series The Suite Life of Zack & Cody, shows the antics and mischief the boys are always getting up to as well as the exploits of Vineeta or Vinnie, the candy counter girl, and Mr. Maan Singh, the rigid and obedient manager who frequently acts as a foil to Karan and Kabir's schemes. Rani Oberoi is the privileged and ditzy spoiled girl of the Oberoi business. The boys' buddies Max and Noodle, the slack housekeeper Shobha Ji, the naïve bellhop Jang Bahadur, and the electrician Digital all make cameo appearances as supporting characters.

A Disney Channel India sitcom called The Suite Life of Karan & Kabir debuted between 8 April 2012 and 18 August 2013. The series is an Indian adaptation of The Suite Life of Zack & Cody, an American television program. The series, which stars Siddharth Thakkar, Namit Shah, Shivshakti Sachdev, Tara Sutaria, Damman Baggan, and Shruti Seth, is set in Mumbai's Raj Mahal Hotel and centers on the trouble-making twins Karan and Kabir who reside there. Along with Rani Oberoi, the hotel's wealthy owner's daughter, Preeti, the hotel's assistant manager and mother of the twins Karan & Kabir, and Mr. Maan Singh, the aggressive hotel manager, are other prominent characters. Vinnie, the smart candy counter lady, is another.

Tara Sutaria Movie- Student of the Year 2 (2019)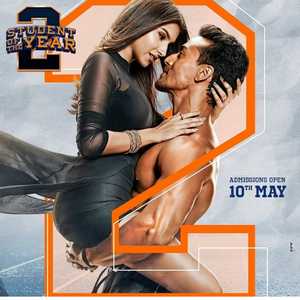 The movie follows college student Rohan Sachdev played by Tiger Shroff as he competes to become Student of the Year. In an effort to find Mridula Played by Tara Sutaria, Rohan follows her to St. Teresa's College. He makes friends with Manav, the most popular student there, but is always at odds with Shreya played by Ananya Panday, Manav's sister.

2019 Indian Hindi-language teen romance action comedy film Student of the Year 2 is helmed by Punit Malhotra and written by Arshad Sayed. It stars Aditya Seal, Tiger Shroff, Tara Sutaria and Ananya Panday in this stand-alone sequel to the Student of the Year (2012) movie. Fox Star Studios served as both the distributor and co-producer for the movie, which was made by Karan Johar, Yash Johar, and Apoorva Mehta under the umbrella of Dharma Productions. Vishal-Shekhar created the soundtrack for the movie, which was distributed by Zee Music Company. Tara Sutaria and Ananya Panday make their Bollywood debuts in this movie.

Tara Sutaria Movie- Marjaavaan (2019)
We see Raghu (Sidharth Malhotra) shooting his beloved Zoya (Tara Sutaria) in front of a crowd on a rainy night in Mumbai, where both, blood and water flow and lovers chat about murdering and becoming killed. The movie presses the flashback button, taking us back six months. Star hitman Raghu works for mafia don Anna (Nasser). Anna has raised Raghu but Anna's blood son Vishnu (Riteish Deshmukh) who is vertically challenged does not appreciate Raghu.
Raghu is hated by Vishnu, who has serious father issues. Zoya (Tara Sutaria), a mute Kashmiri girl with a complicated past, enters the picture. For Raghu, it was love at a first heartbeat. Later, Zoya also develops feelings for him. Following Zoya's observation of a crime, tragedy befalls the couple just as things are looking up for them. And yes, you guessed it correctly—Raghu is given the responsibility of dumping his lady love! The remainder of the movie centers on how our hero accidentally takes his badla.
The Marjaavaan music album was released by T-Series, and Tum Hi Aana, Thodi Jagah, and Peeyu Datt Ke, as well as the item number Ek Toh Kam Zindagani, became some of the album's major chart-toppers.
A 2019 Hindi-language romantic action movie titled Marjaavaan (I Will Die). It was written and directed by Milap Milan Zaveri and was made by T-Series and Emmay Entertainment. Sidharth Malhotra, Riteish Deshmukh, Tara Sutaria, and Rakul Preet Singh are Marjaavaan's stars. Co-producer Bhushan Kumar characterized it as a spicy and dramatic love story.

Tara Sutaria Movie- Tadap (2021)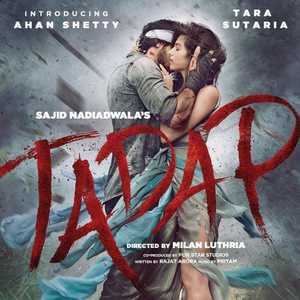 The narrative of a desi boy falling in love with a foreign girl is told in the film. When the time comes to tell their elders about the affair, things become challenging for them. Ishana (Ahan Shetty) develops a deep love for Ramisa (Tara Sutaria). When fate separates him from his ladylove, his world is turned upside down. His adopted father figure Daddy (Saurabh Shukla), who tries to keep him from going down a path of self-destruction, is his only source of comfort. The protagonist, however, is forced to act out of bounds in his impassioned anger for love by a devastating revelation.

Tadap is a Bollywood remake of the Telugu movie RX 100. The movie stars Suniel Shetty's son Ahan and Tara Sutaria. Directed by Milan Luthria, this film is bankrolled by Sajid Nadiadwala and Fox Star Studios under the banner of Fox Star Studios and Nadiadwala Grandson Entertainment. On December 3, 2021, the movie was released in theatres to mixed reviews. The writing and dialogue received criticism, but the music and plot received appreciation. Irshad Kamil wrote the lyrics, and Pritam composed the music for the movie.

Tara Sutaria Movie- Ek Villian Returns (2022)
The first scene of Ek Villain Returns is a slasher when a masked attacker breaks into Aarvi (Tara Sutaria), an aspiring singer, and her friends' house party through a window. Aarvi refers to her attacker as Gautam Mehra (Arjun Kapoor), a rich pampered brat, in a tape that was stolen from the crime scene.

We discover the troubled past of Aarvi and Gautam through a series of flashbacks. From a popular video of Gautam making a disturbance at his ex-wedding, girlfriend Aarvi has written a parody song. In retribution, he befriends Aarvi by assisting her in a performance at a renowned music festival and ultimately learns a mystery about her life.

Bhairav (John Abraham), a cab driver and part-time zoo employee, develops feelings for Rasika (Disha Patani), a salesperson at a retail store, in a separate plot line. When Bhairav learns a startling truth about Rasika, their love story encounters a stumbling block. Now fast forward to the present, where a serial killer is prowling the metropolis. He specifically goes after young girls who have one-sided relationships. He is referred to to the audience as Dil tute aashiqon ka maseeha banna Chahta hain by a police officer. The remainder of the movie focuses on identifying this goofy murderer in a setting where heroes don't exist.

Bollywood action-thriller Ek Villain Returns, which was produced by Ekta Kapoor and directed by Mohit Suri, was released in 2022. John Abraham, Arjun Kapoor, Disha Patani, and Tara Sutaria play the leading characters in the film. Two men in a one-sided love are the subject of the movie Ek Villain Returns. The movie premiered on July 29, 2022, in theatres. Under the auspices of T-Series and Balaji Motion Pictures, Ek Villain Returns is produced by Shobha Kapoor, Ekta Kapoor, Bhushan Kumar, and Krishan Kumar. The screenplay for the film was written by Mohit Suri and Aseem Arora. Ek Villain Returns was captured on camera by Vikas Sivaraman. Aditya Roy Kapur initially agreed to play the part played by Arjun Kapoor, but he later changed his mind.

Tara Sutaria Movie- Heropanti 2 (2022)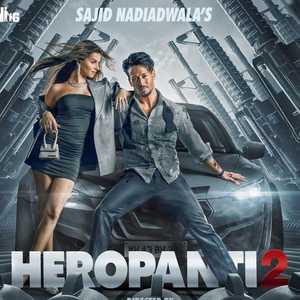 When Laila (Nawazuddin Siddiqui) isn't painting nails,he plans to drain the bank accounts of Indians on March 31. Why? because the banks are expected to be overwhelmed with money and it's the last day to file IT returns in the nation. However, a bhola baccha RJ (Tiger Shroff) is switching careers since his closest friend and maa, Amrita Singh, thinks he is too innocent for the paapi world outside.

Now meet Inaaya (Tara Sutaria), also known as Poo's poor cousin from K3G. She is portrayed as a gaming princess who doesn't hesitate to sue a publication for including her introduction in an article that is obviously about her. The moment Inaaya sees RJ, we realize that a flashback has occurred. In reality, Bhola baccha RJ is Babloo, a cyber-hacker who has dated Laila in the past. Laila now desires to capture Babloo at all costs. What comes next is a story that is peppered with action scenes, songs, and cheesy dialogue and presented to us as a movie!
Ahmed Khan is the director of the 2022 Bollywood action drama Heropanti 2. Tiger Shroff, Tara Sutaria, and Nawazuddin Siddiqui play the leading characters in the film. Tiger's character in Heropanti 2 is on the hunt for Laila, the mastermind behind cybercrime, who is portrayed by Nawazuddin Siddiqui. On the auspicious day of Eid, on April 29, 2022, the movie is slated for theatre release. Mehboob wrote the lyrics for the movie, and A.R. Rahman wrote the music. A.R. Rahman remade the song Whistle Baja 2.0 from the 2014 film Heropanti's Whistle Baja track, which was performed by Manj Musik, Nindy Kaur, Raftaar, and was also penned by Raftaar.

Tara Sutaria's New and Upcoming Movies
Tara Sutaria's new and upcoming movie is Apurva. Bollywood thriller Apurva was helmed by Nikhil Nagesh Bhat in 2022. Tara Sutaria played the lead actress in the film. Who survives a deadly night, using her brains and courage in this high-stakes game of life and death, is the theme of Apurva.

Tara Sutaria's Movie List and Career Timeline
Tara Sutaria's Controversy
Tara Sutaria provided her opinion on the nepotism debate in an interview with a Magazine. Despite the fact that the discussion has been ongoing for some time, Tara said she considers herself fortunate to have worked with people who are grounded, hardworking, and unconcerned about their social standing or family name. She then talked about her parents, who don't have any filmmaking experience. Since my parents are not from a film background, it is good to return home and chat with them. They provide my life a sense of normalcy that keeps me content and sane, she added.

Tara Sutaria's Net worth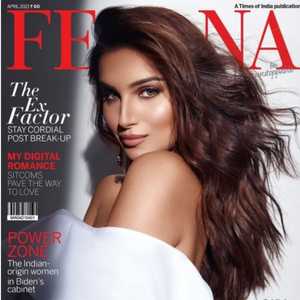 Tara Sutaria Net Worth in Indian Rupees is 14 Crore which is about 2 million USD in 2022. As a young actress, Tara Sutaria's monthly income is about 30 lakh INR. Tara Sutaria per movie remuneration is 2-3 Crore INR. Tara Sutaria per brand endorsement remuneration is 30+ lakh rupees. Tara Sutaria's annual income is more than 4 Crore rupees.

Tara has achieved a lot in her profession thus far, which has also led to her rising to great fame online. She currently has more than six million Instagram followers, and that figure is steadily increasing. She has a sizable online following, making her a desirable partner for businesses trying to sell their goods. She has served as a Brand ambassador for various companies. Tara Sutaria was also on the cover of Femina.

Tara Sutaria's Awards & Nominations
Zee Cine Awards 2020 - Best Female Debut for Student of the Year 2 - Won
Filmfare Awards 2020 - Best Female Debut for Student of the Year 2 - Nominated
Screen awards 2020 - Best Female Debut for Student of the Year 2 - Nominated
Tara Sutaria's Interesting Facts and Trivia.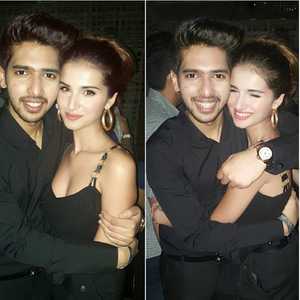 Few people are aware that Tara has a twin named Pia Sutaria. She is equally as skilled as her sister, who avoids the spotlight.
One of the actors chosen for the role of Jasmine in Guy Ritchie's Aladdin was Tara Sutaria. But in the end, Naomi Scott was cast in the part.
Tara Sutaria was given a TEDx Mumbai invitation, where she performed the songs Think of Me and I'll Always Love You.
Armaan Malik and Tara Sutaria were childhood friends
Tara Sutaria is not a Star Kid. Her father, Himanshu Sutaria, used to be a grooming expert but now works as an audiovisual service operator. Despite coming from such a non-film background, she rises to fame in Bollywood.
The most intriguing aspect about Tara Sutaria is that she has always wanted to be a talented vocalist. She had no intention of making acting her career. But she is now recognized by everyone as a versatile actor.
She took part in the 2011 season of the Indian reality series Entertainment Ke Liye Kuch Bhi Karega. She impressed the judges Farah Khan and Anu Malik with her incredible sketching as well as her dancing and singing abilities. She was awarded 10,000 rupees.
Tara was one of the seven finalists for the Pogo Amazing Kids Awards in 2007.
Tara Sutaria's beauty trick is that she moisturizes her skin. She enjoys applying face masks composed of turmeric, honey, and curd (dahi).
Social Media
Frequently Asked Questions