Sidharth Malhotra | Biography, Movies, Girlfriend, Career, Age

Zeenat Sayyed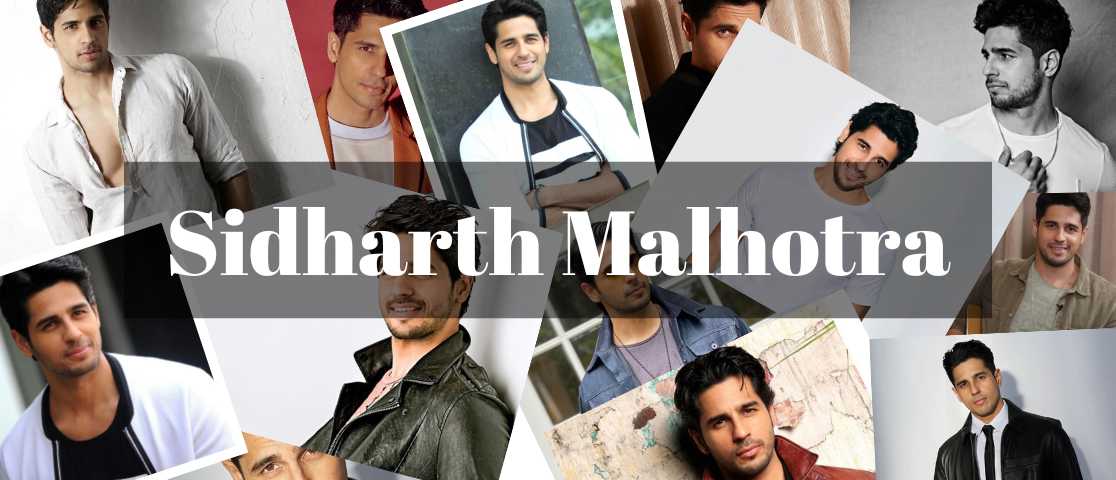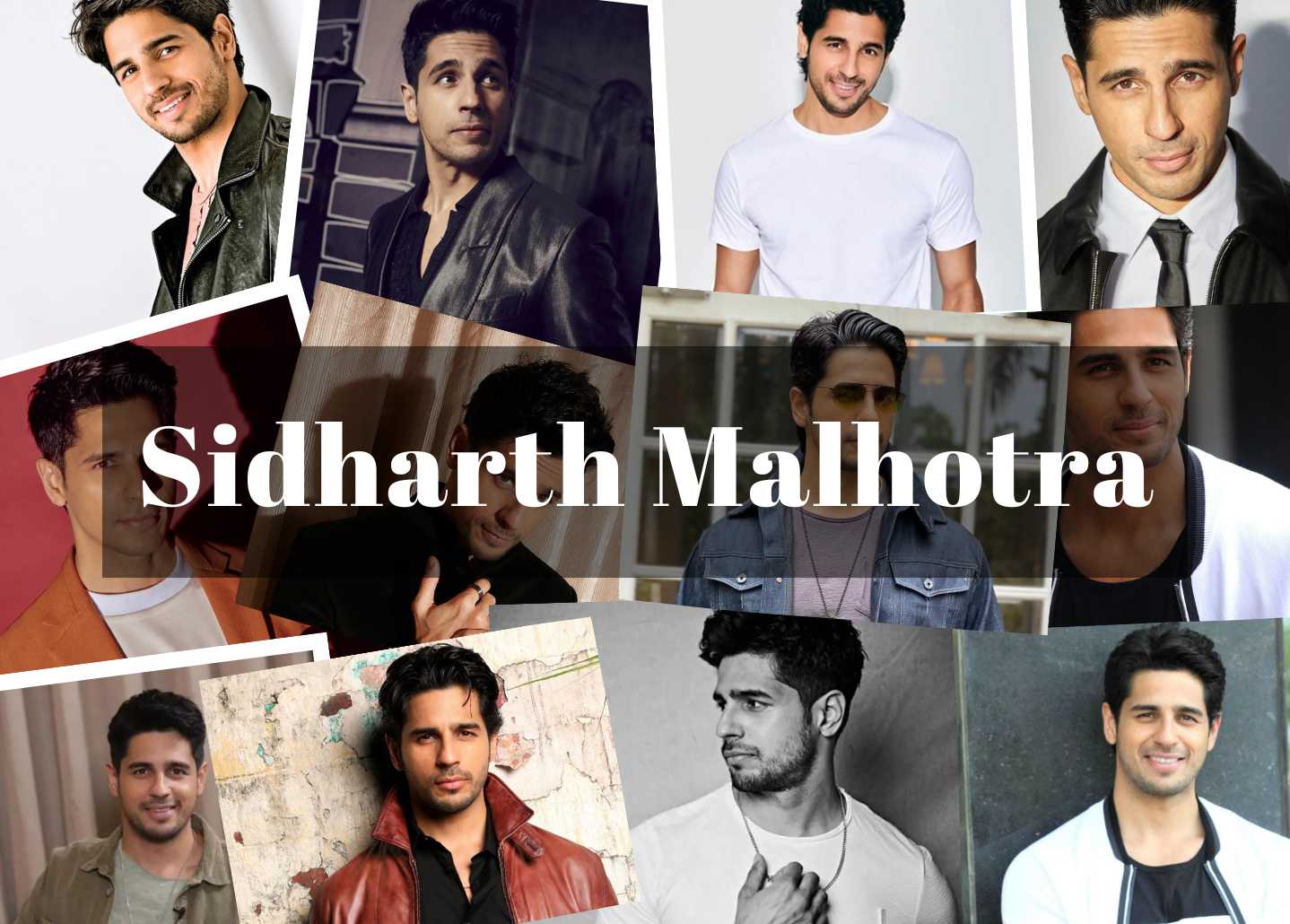 Sidharth Malhotra's Biography & Siddharth Malhotra's Age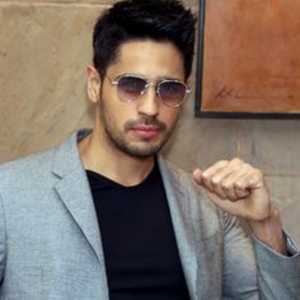 Sidharth Malhotra, is an Indian actor who performs in Hindi films. Sidharth Malhotra's birthday was on January 16, Sidharth Malhotra's birth year is 1985. Siddharth Malhotra's birthplace is Delhi. Sidharth Malhotra's age is 37 Years as of 2022. He started off as a fashion model but later switched to acting. Before helping Karan Johar with the 2010 movie My Name Is Khan, he made his acting debut in a minor role in the 2009 television series Dharti Ka Veer Yodha Prithviraj Chauhan. In Johar's teen movie Student of the Year, he played the lead for the first time (2012). It was Siddharth Malhotra's First Movie.

Malhotra then appeared in financially lucrative movies like Kapoor & Sons, Ek Villain, and Hasee Toh Phasee (2016). After experiencing a professional slump, he received praise for playing Vikram Batra in the widely watched war movie Shershaah (2021). Malhotra and PETA worked together on a campaign in 2013 to raise awareness about sterilizing dogs.

Later that year, he performed at a charity event with Varun Dhawan, Alia Bhatt, Aditya Roy Kapur, Shraddha Kapoor, and Huma Qureshi to collect money for the flood victims in Uttarakhand. Dhawan, Bhatt, Aditya Roy Kapur, Shraddha Kapoor, and Qureshi were also there. Along with Johar, the actors Dhawan, Bhatt, Roy Kapur, Katrina Kaif, Parineeti Chopra, and the musician Badshah, took part in the Dream Team 2016 tour in August 2016, performing in various American cities.

Keep reading to know more about Sidharth Malhotra's biography, family, age, birthday, girlfriend, Sidharth Malhotra's marriage, wedding, wife, height, new movies, upcoming movies, career timeline, school, college, education, and to see exclusive Sidharth Malhotra photos.

Claim Your FREE Celebrity Shoutout
✕
Claim Now!
Sidharth Malhotra's Childhood and Sidharth Malhotra's Family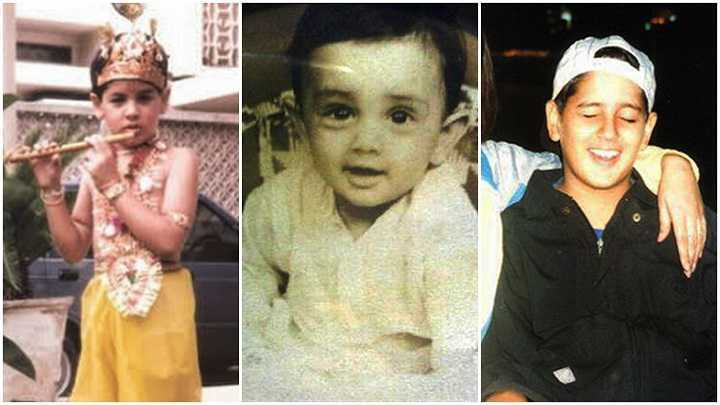 Sidharth Malhotra's birthplace was in Delhi, India, into a Punjabi Hindu family, Siddharth Malhotra's Mother Rimma Malhotra is a housewife, and Siddharth Malhotra's Father Sunil Malhotra, a former captain in the Merchant Navy. He attended the Naval Public School and Don Bosco School in Delhi before earning his degree from Shaheed Bhagat Singh College at the University of Delhi. He started modeling when he was 18 years old. Despite his success, he made the decision to leave the industry after four years because he was unhappy with it. Sidharth Malhotra's height is 6 foot 1 inch.

Sidharth Malhotra's Birthday is on January 16. The Birthyear of Siddharth Malhotra is 1985. Siddharth Malhotra's older brother Harshad Malhotra works in the finance field. He was raised in New Delhi, where he was born. Sidharth Malhotra's college was Shaheed Bhagat Singh College (SBSC), a division of the University of Delhi. This is where Sidharth Malhotra's education in B.Com degree was earned. During his college years, Sidharth Malhotra began his career as a runway model.

Sidharth has worked with companies including Pantaloons, Color Plus, and NIIT. For designers like Manish Malhotra and Rohit Bal, he has walked the runways. Even in Paris and Dubai, he has done modeling. Malhotra appeared in advertisements for Roberto Cavalli as well as on the covers of various magazines, including RedBook, Gladrags, and Men's Health.

Talk To Similar Celebrities
Sidharth Malhotra's Girlfriends and Relationship
Alia Bhatt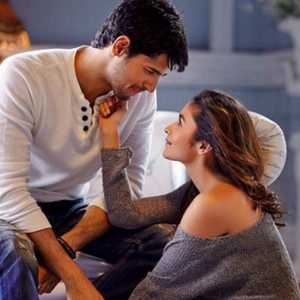 With Student of the Year, Siddharth Malhotra and Alia Bhatt made their film debuts. They were frequently spotted together. But they never gave their relationship their approval. For a very long time, Sidharth Malhotra and Alia Bhatt's alleged affairs were in the news. The actors, though, were never outspoken about it.

Sidharth said to Filmfare when asked about his relationship with Alia Bhatt, Of course. Together, we set out on our quest and completed two documentaries. Alia, Varun, and I have a strong bond. Together, we have experienced and felt a wide range of emotions. The relationship will continue forever. Both Sidharth Malhotra and Alia Bhatt have consistently refuted claims that they are dating. They had been seen together multiple times, which fueled rumors about their relationship.

As allegations of an affair between Sidharth Malhotra and Alia Bhatt continue to surface, the two have remained silent. Alia, on the other hand, may not have made many personal revelations, but if her most recent interviews are any indication, the actress continues to maintain her stance that she is single whenever asked about it. A few publications also claim that the actress has problems with Sidharth's attraction to Shraddha.

Jacqueline Fernandez
The movie Brothers and A Gentleman introduced the public to Siddharth Malhotra and Jacqueline Fernandes. Most of them at the time had seen that the two were involved in a relationship. However, they were never open about their relationship. Along with the movie, there were also rumors that Sidharth and Jacqueline were dating. But the rumors died down after the film's publicity.

According to Fernandez in an interview with Filmfare, These rumors started when Sid and I signed A Gentleman. I would query my friends as to why we are associated. Do we have that vibe about us? Have we made that clear somewhere? Is it accidentally influencing the movie's promotion in some way? I simply couldn't grasp it. We've always got along just fine when I've been with Sid. Therefore, I am unsure of its source. I don't need to hide it from anyone if I'm dating someone, she continued. I'm not a 12-year-old who needs to keep my connections a secret. I'm an adult girl. It wouldn't matter to me as much if I were dating someone. I'll be the first to confess it. He is a wonderful and laid-back man.

Tara Sutaria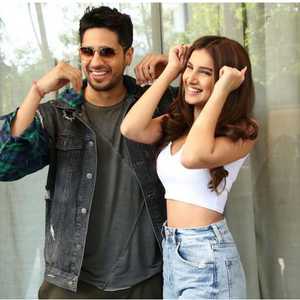 Through the movie Marjawan, Siddharth and Tara Sutaria gained the attention of their fans. The link between the two was also discussed. Sidharth Malhotra left his building, Anand House, and relocated to the adjoining Wilnomona 62B building, where he will now live next door to Farhan Akhtar.

Several romantic relationships have begun during a movie's production. One of those couples apparently included Sidharth Malhotra and Tara Sutaria, two of Karan Johar's former students. Although the two never made their relationship known, Tara Sutaria has alluded to her Padosi wala love with Sidharth Malhotra. The former pair Sid & Tara are no more Neighbours because Sidharth Malhotra is dating Kiara Advani and Tara Sutaria is dating Aadar Jain.
Sidharth Malhotra's Girlfriend Kiara Advani
In Sher Shah, Kiara Advani, and Siddharth Malhotra were spotted together. Apparently, the two are dating. Sidharth Malhotra and Kiara Advani are one of the most adored Bollywood couples of all time. This incredible Jodi was used in the recently released film Shershaah. This Jodi has been the talk of the town ever since the movie was revealed and released.

Without a question, Sidharth and Kiara are a fantastic duo both on and off the screen. According to rumors, this Jodi has been dating someone since 2020. Siddharth Malhotra and Kiara Advani have frequently been seen in photos and videos attending various events.

A huge chunk of Kiara Advani and Sidharth Malhotra's devoted fan base has been waiting impatiently for them to be together and make public their relationship since the release of the film Shershaah. The couple has been dating for a while, but none of them has ever discussed it in front of the public. However, their public trips, dinner dates, and PDA on social media demonstrate how deeply they love one another.

However, rumors that Sidharth and Kiara had broken up for reasons that only they knew were rampant a few days ago. The couple's close friend even told the public that they had lost love and wouldn't be seeing each other anymore. Their admirers were crushed by the news of their breakup. However, when Sidharth Malhotra attended Kiara's screening of Bhool Bhulaiya 2, their adorable, romantic gestures captured our hearts and had us all wondering if everything was alright between them.

Even though Sidharth Malhotra and Alia Bhatt didn't publicly acknowledge their relationship, the media and fans were able to piece together the facts thanks to their regular date nights and information from many trustworthy sources. Kiara will appear in Karan Johar's upcoming film, provisionally titled Good News, which also stars Diljit Dosanjh, Kareena Kapoor, and Akshay Kumar.
In the 7th season of Koffee With Karan, Siddharth Malhotra Manifest his feeling with Kiara Advani. Talking about Siddharth Malhotra's Latest News in 2022, Sidharth Malhotra manifest a successful future (with Kiara Advani)Karan made an effort to get Sidharth to admit that he is dating Kiara. But the actor remained steadfast. Even video clips of Kiara's participation on the programme with Shahid Kapoor, in which she discusses the same, were played for him. Sidharth asserted that he shows signs of having a promising future without lowering his guard. With Kiara Advani, Karan adds to this. He also enquired as to whether marriage was in the works.

The shooting of Sidharth Malhotra's upcoming movie, Shotgun Shaadi, will begin soon in Lucknow. The subject of the movie is groom kidnapping, which is a common occurrence in North India. After Shotgun Shaadi is finished, he will also appear in the Vikram Batra biopic, which will begin production.

Sidharth Malhotra's Movies and Career
Begining of the Career
In the 2009 television drama Dharti Ka Veer Yodha Prithviraj Chauhan, Malhotra portrayed the minor character of Jaichand in his debut acting appearance. He was successful in his audition for a film to be directed by Anubhav Sinha since he was interested in developing his acting profession. When he was in college, he worked as a ramp model. He has worked with companies including Pantaloons, Color Plus, and NIIT. For designers like Manish Malhotra and Rohit Bal, he has walked the runways. Even in Paris and Dubai, he has done modeling. Malhotra appeared in advertisements for Roberto Cavalli as well as on the covers of various magazines, including RedBook, Gladrags, and Men's Health. He worked as Karan Johar's associate director on the 2010 film My Name Is Khan after the project was scrapped.

Siddharth Malhotra's First Movie: Student Of The Year (2012)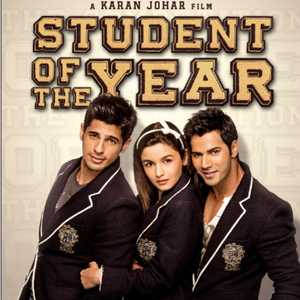 A coming-of-age romantic comedy-drama movie in the Hindi language from 2012, Student of the Year was directed by Karan Johar, written by Rensil D'Silva and Niranjan Iyengar from Johar's uncredited story, and produced by Gauri Khan and Hiroo Yash Johar under the banners of Dharma Productions and Red Chillies Entertainment. With Rishi Kapoor, Sana Saeed, Ronit Roy, Sahil Anand, Ram Kapoor, and Farida Jalal playing supporting roles, the movie stars debutantes Sidharth Malhotra, Alia Bhatt, and Varun Dhawan in the key roles.

Finally, in 2012, he joined fellow newcomers Varun Dhawan and Alia Bhatt in director Karan Johar's teen drama Student of the Year to make his acting debut. He was chosen to play Abhimanyu Singh, a scholarship student from a low-income family who fights against his rich best buddy Rohan Nanda (Dhawan) to win the annual school championship. His performance was deemed earnest by CNN-IBN film critic Rajeev Masand, who also noted that he had a charming presence. The movie Student of the Year made $1.09 billion (14 million US dollars) worldwide.

Student of the Year, which Johar directed but which Shah Rukh Khan did not star in but who still presented and co-produced, was one of the highest-grossing Bollywood movies of 2012 when it was released in October 19, 2012, across India. It garnered mixed reviews, although the three leads' performances and the soundtrack also received accolades.
Siddharth Malhotra Movie- Ek Villian (2014)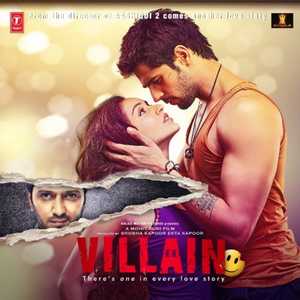 In the romantic thriller Ek Villain, which Mohit Suri directed, Malhotra played Guru Divekar, a hardened criminal whose terminally ill wife Aisha Verma (Shraddha Kapoor) is killed by serial murderer Rakesh Mahadkar (Riteish Deshmukh). He really seems so lovely and wholesome all the time, even while he is crunching bones, according to Shubhra Gupta of The Indian Express, who praised his portrayal as watchable even if he has a hard time doing menace. With approximately 1.7 billion (US$21 million) in international sales, the movie was a financial triumph. Sidharth was recognized as a member of the new generation of Hindi film actors by the success of the movie at the box office.

The Plot of Ek Villian Centers Around Gangster Guru (Sidharth Malhotra) resolves to change his ways after falling in love with Aisha, which causes his life to change. When a serial killer kills Aisha, Guru starts looking for the murderer. Gangster Guru resolves to change his ways after falling in love with Aisha, which causes his life to change. When a serial killer kills Aisha, Guru starts looking for the murderer.

Siddharth Malhotra Movie- Kapoor and Sons (2016)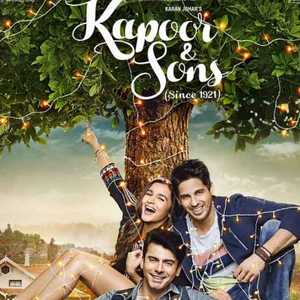 Shakun Batra directed the family comedy-drama film Kapoor & Sons, also known as Kapoor & Sons (Since 1921), which was produced by Hiroo Yash Johar, Karan Johar, and Apoorva Mehta under the banner of Dharma Productions. Fox Star Studios served as the film's distributor and co-producer. Starring Sidharth Malhotra, Fawad Khan, Alia Bhatt, Ratna Pathak Shah, Rajat Kapoor, and Rishi Kapoor, the movie explores themes of a dysfunctional family. The movie follows two estranged brothers who return to their dysfunctional family after their grandfather suffers a cardiac arrest. This marks Malhotra and Bhatt's second collaboration after their debut in Student of the Year.

It was produced on a 28-crores rupee budget, premiered in theatres on March 18, 2016, and won praise from critics for its narrative, director, and cast members' performances. Kapoor & Sons was a huge success, grossing 148 crore rupees worldwide, and got numerous honors and nominations, including five Filmfare Awards. Khan, according to an India Today reviewer, overpowered Malhotra in the movie, however, Namrata Joshi of The Hindu said that Malhotra holds his own with his sturdy presence and vulnerable eyes.

Siddharth Malhotra Movie- Aiyaari (2018)
Sidharth Malhotra appeared in Neeraj Pandey's Aiyaary, which was released on February 16th, 2018, together with Manoj Bajpayee and Rakul Preet Singh. The movie had a $30 million budget and ended up making 183.1 million, which made it an average success. Aiyaary misses the point and is a tremendous letdown on account of its weak narrative and the lengthy run time, according to Bollywood Hungama in a critical review. Both of Malhotra's 2019 films garnered negative reviews from reviewers and viewers, and they were deemed box office duds.

The narrative of the movie Aiyaari tells the story of Jai Bakshi, a protégé of Colonel Abhay Singh, who rebels and poses a threat to overthrow the government following a falling out between the two. When his mentor learns of this, he is compelled to pursue him.

Siddharth Malhotra Movie- Shershaah (2021)
Malhotra played the lead in the biographical action movie Shershaah along with Kiara Advani, which was released in 2021 and is based on the life of Param Vir Chakra (PVC) Vikram Batra, an Indian army officer. The movie finally debuted on Amazon Prime Video on August 12, 2021, following a number of delays brought on by the COVID-19 pandemic. Critics gave it a variety of reviews. However, special attention was paid to Malhotra's performance. At the time of its release, Shershaah was the Indian movie that received the most viewers in India.

The plot of Sherhshaah narrates the story of Young Vikram Batra harbors romantic feelings for Dimple while aspiring to be a soldier. Soon after completing his training, he advances in the military and helps India win the Kargil war.

Shershaah, also known as the Lion King, is a 2021 Indian Hindi-language biographical war movie based on the life of Vikram Batra, a soldier who died in the Kargil War. It was written by Sandeep Shrivastava and directed by Vishnuvardhan, who was making his Hindi cinema debut. The film was produced by Dharma Productions and Kaash Entertainment.

The Sidharth Malhotra picture does not have the requisite intensity inherent in a cracking war film, nor does it create patriotic goosebumps, according to The Indian Express, which gave it two stars out of five. In a piece for Hindustan Times, Rohan Nahar lauded the storyline but berated Vishnuvardhan for his uneven directing, saying that Sidharth Malhotra's earnest portrayal and the cleverly planned action couldn't make up for it.

Sidharth Malhotra's Upcoming Movies
Sidharth Malhotra is known for his strong acting. Basically, he plays every character so passionately that audiences love everything he does on film. Additionally, the majority of Bollywood audiences are sentimental and enjoy such acting abilities. Malhotra is set to be seen in three films in the near future. Sidharth has completed his shooting for the movie Mission Majnu in which he will be seen with Ajay Devgn.

He is currently filming for Yodha, a Dharma Productions production. Malhotra will also star in Rohit Shetty's online series Indian Police Force, which will be available on Amazon Prime Video.

Sidharth Malhotra's Movie List and Career Timeline
Sidharth Malhotra's Controversy
Bhojpuri Language Controversy
Sidharth was tasked with recreating dialogue from Salman Khan's flick in Bhojpuri while promoting his next movie Aiyaary on a reality TV program. The actor ultimately concluded that the phrase has a latrine kind of vibe. Actress Neetu Chandra attacked Sidharth on Twitter.

Neetu penned: Very dissatisfied. For you to use your words so carelessly to disparage Bhojpuri on public television, Sidharth Malhotra, someone who is so privileged to work with the greatest and who despite being an outsider has built a reputation for himself. Shocked! How on earth does speaking Bhojpuri make you feel like you need the restroom? Disgrace to you.

Sidharth posted on Twitter in response to the criticism, saying, I just tried speaking a foreign language while I was on a TV show. If I unintentionally offended anyone's feelings or thoughts in the process, I sincerely apologize and assure you that no offense was intended.

Madhuri Dixit Controversy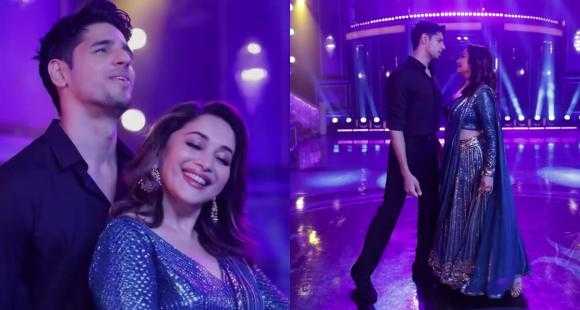 Koffee with Karan Johar was hosted by Several people who have raised an eyebrow at Karan because of the contentious remarks made by its celebrity guests. Similar to how Madhuri Dixit, the Dhak Dhak Girl, was scandalized when Sidharth Malhotra appeared in an AV when she shared the iconic couch with Juhi Chawla. Sidharth Malhotra stated about Madhuri Dixit, She is a wonderful dancer, and her (dance) move comes to mind. Yes, the woman you want to invite into your bedroom. The actress from Hum Aapke Hain Koun was taken aback by his remark, and Juhi Chawla can be heard giggling. The actress responded to the Shershaah actors' remark by saying, Ooh, I am scandalized. She then asked Karan Johar, Did he just say that? turning to face him.

The host questioned both of the Bollywood stars after the AVs as they were coming to a close, So, how does it feel when young boys hunger for you now? Very flattering, in response, the Devdas actress said. I'm wasting both of our time. Juhi continued, I'm glad. I believe Madhuri responded on our behalf.

Sidharth Malhotra appeared on the Jhalak Dikhhla Jaa set later that year to promote Ek Villain. The show's judges were Madhuri Dixit and Karan Johar. In one of the scenes, the Student of the Year actor showed his admiration for the Dil actress and even got down on his knees to ask her to dance.
Sidharth Malhotra's Net Worth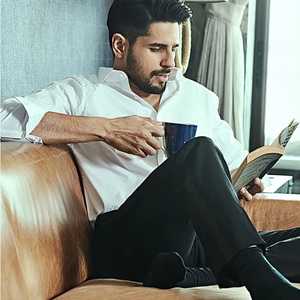 Actor and model Sidharth Malhotra hails from India. Siddharth Malhotra build a good net worth inhis Career. Audiences expected that Bollywood would introduce another handsome hero once he was ready with the release of his debut movie, Student of the Year. But just partially. Sidharth Malhotra has a $10 million net worth (Rs. 75 Crores). His sources of income are royalties from films and endorsement fees from companies.

Malhotra demands between Rs. 5 and Rs. 7 crores for each film. He is the spokesperson for eight companies, including Pepe Jeans, Brylcream, Metro Shoes, and Coca-Cola. He served as a spokesperson for New Zealand Tourism. For each brand endorsement, Sidharth Malhotra receives between Rs. 2 and Rs. 3 crores. He has a three-bedroom apartment in Bandra's upscale Pali Hill neighborhood. He is the owner of a Harley Davidson motorcycle worth Rs. 12 lacs, a Mercedes Benz ML Class SUV for Rs. 2 crore, and a Land Rover Range Rover worth Rs. 4 crores. Talking about Siddharth Malhotra's Net Worth Growth it will rise in Upcoming Years positively.

Sidharth Malhotra's Awards and Achievements
2013- Won Stardust Awards- Breakthrough Performance Male- Student Of The Year
2014- Won Big Star Entertainment Awards- Most Entertaining Actor in a Romantic Film — Male- Hasee Toh Phasee
2014- Won Big Star Entertainment Awards- Star Plus Entertainer of the Year
2022- Won Nickelodeon Kids Choice Awards- Powerhouse Performer of the Year
5 Amazing Facts About Sidharth Malhotra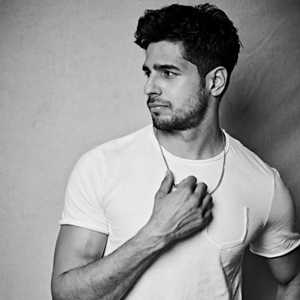 Sidharth Malhotra was scheduled to make his Bollywood debut in Fashion opposite Priyanka Chopra, but he was unable to do so because of contractual obligations.
In his free time, he enjoys drawing cartoons.
In a UK poll, he was named the most attractive debutant, and in The Times of India's 2012 list of the 50 Most Desirable Men, he came in at number 12.
He is a huge dog enthusiast and resides in Mumbai with his two dogs, Oscar and Pet Boxer.
On the television program Prithviraj Chauhan alongside Rajat Tokas, Sidharth made his acting debut.
Social Media
Frequently Asked Questions