Shahid Kapoor | Biography, Movies, Career, Family, Net Worth

Zeenat Sayyed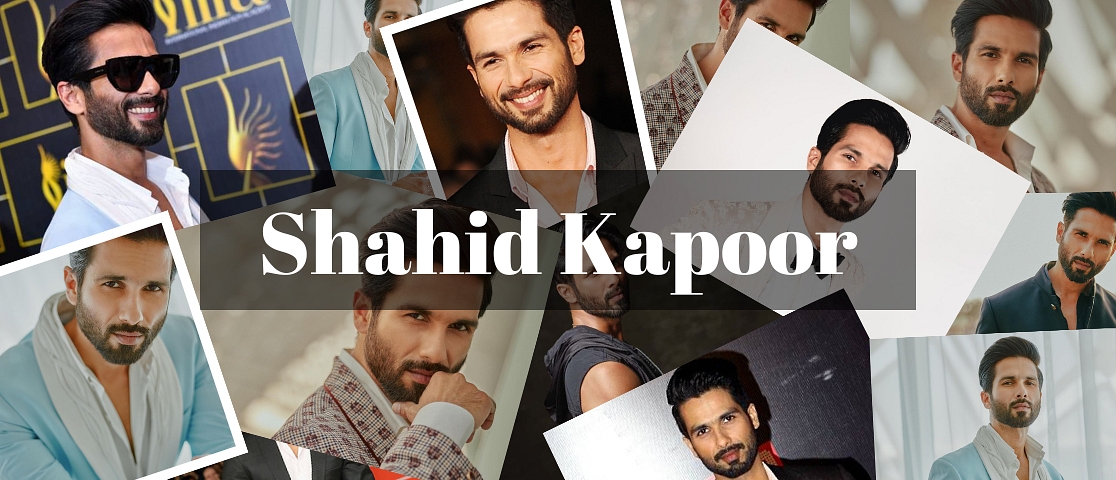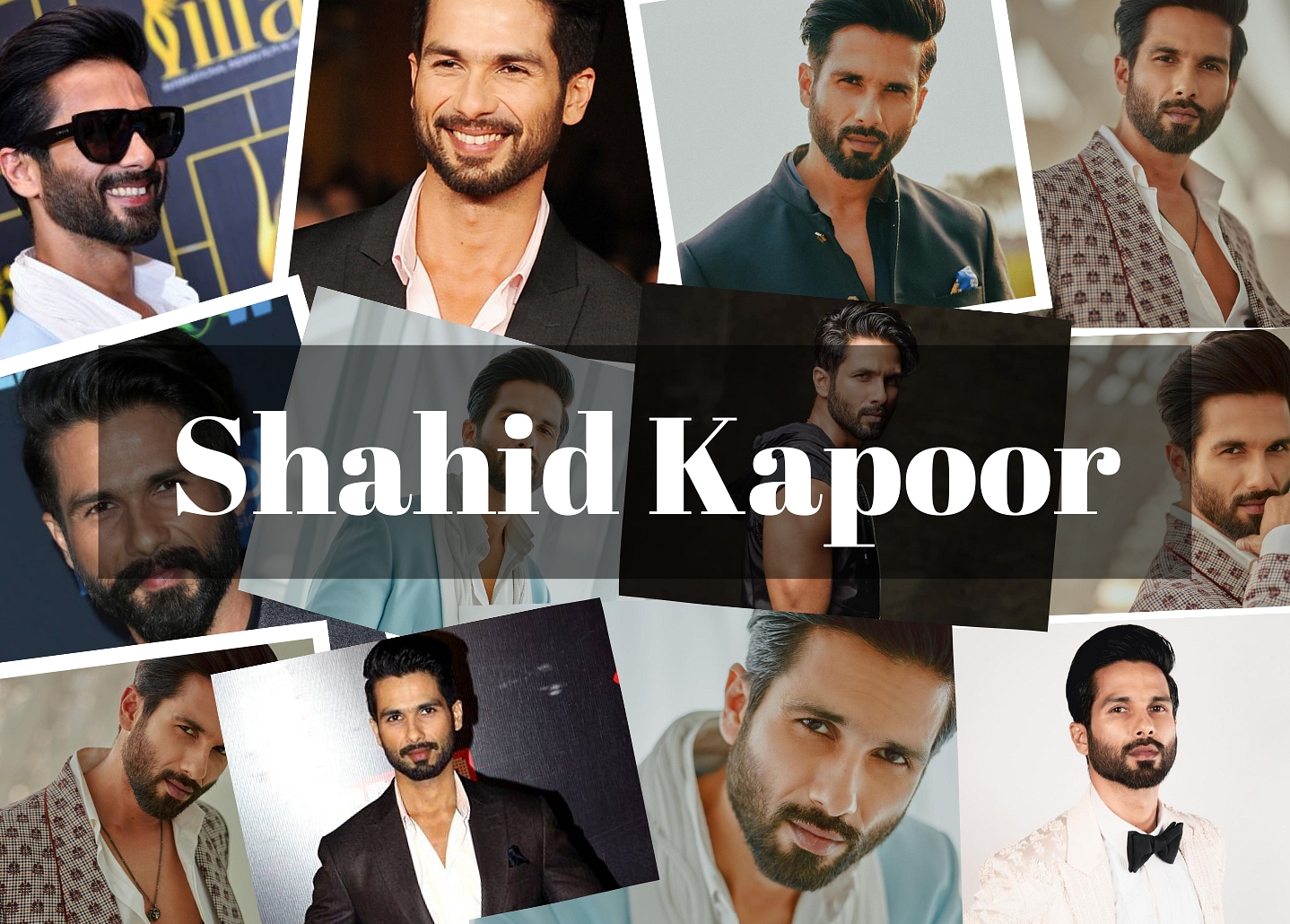 Shahid Kapoor's Biography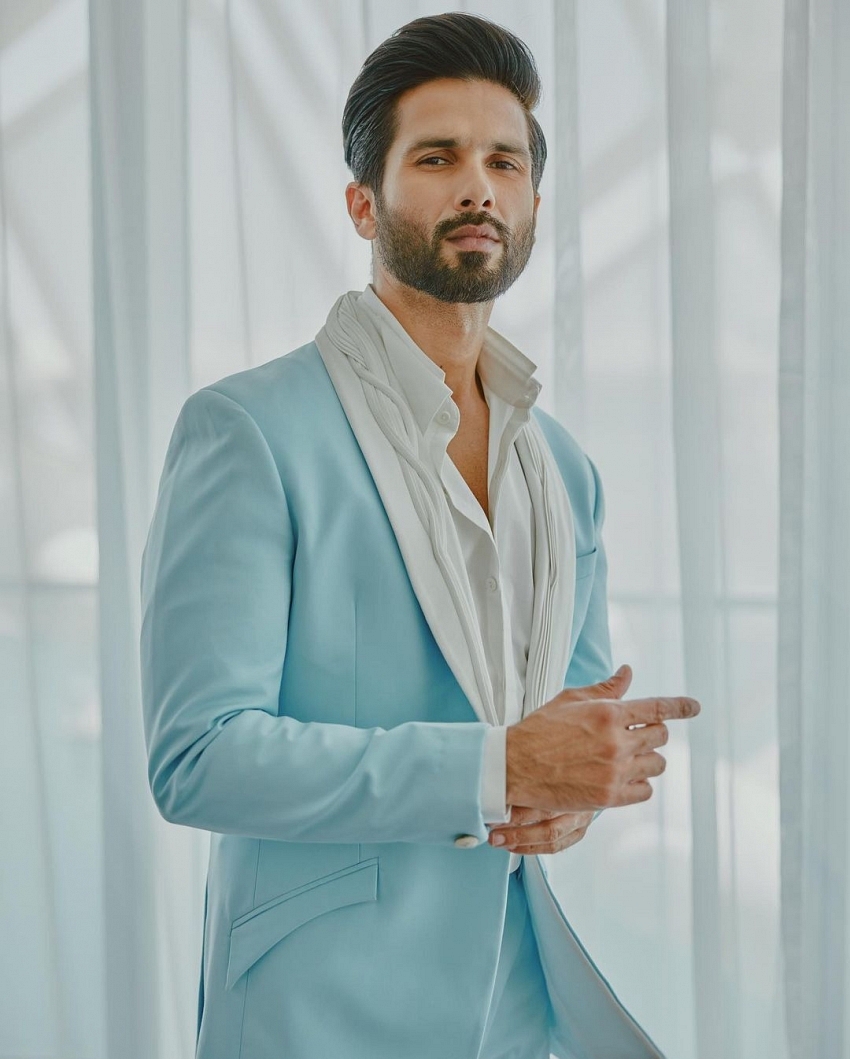 Shahid Kapoor is a well-known Indian Actor who majorly works in Hindi Movies Popularly known as Bollywood. Shahid Kapoor's Birthday is on the 25th of February. The Birthyear of Shahid Kapoor in 1981. Shahid Kapoor's age is 41 years as of 2022. He gained notoriety for playing romantic roles at first, but he has since taken on roles in action movies and thrillers. Shahid Kapoor has won numerous accolades, including three Filmfare Awards. Kapoor had his dance training at Shiamak Davar's academy. He is the son of actors Pankaj Kapur and Neelima Azeem. A few 1990s movies used him as a background dancer; later, he was seen in music videos and television ads. He made his acting debut in the romantic comedy Ishq Vishk in 2003, which went on to become a sleeper smash and earn him the Filmfare Award for Best Male Debut. He then played parts in a number of commercial flops before appearing in Sooraj Barjatya's highest-grossing family drama Vivah (2006). The Zodiac Sign of Shahid Kapoor is Pisces. Shahid Kapoor's height is 5 foot 8 inches tall.

He received the Filmfare Award for Best Actor for the first film and the Filmfare Critics Award for Best Actor for the second. The historical drama Padmaavat (2018) and the romance drama Kabir Singh were Kapoor's highest-grossing films (2019). Along with hosting award ceremonies and acting, Kapoor also supports charities and has participated as a talent judge on the dance reality series Jhalak Dikhhla Jaa Reloaded (2015). He has two children with Mira Rajput, the woman he is married to.

According to Kapoor, who is a vegetarian, the book Life is Fair by author Brian Hines had an impact on her lifestyle decision. He also contributes to charities that promote a variety of causes. He participated in Superstars Ka Jalwa, a charity event that raised money for the Cine and Television Artists Association staff, in 2010. (CINTAA). He also supported the non-profit organization Swayamsiddh that year, which aids kids with disabilities. Kapoor, a well-known celebrity, has a sizable following on Twitter and Instagram. He is frequently included in the British magazine Eastern Eye's list of the 50 Sexiest Asian Men in the World and is regarded as one of the most gorgeous male celebrities in India. He came in at number four in 2012 and 2013 and at the top of the list in 2017. His wax copy was unveiled at Madame Tussauds Singapore in 2019.
Keep reading to know more about Shahid Kapoor's biography, family, age, birthday, girlfriend, Shahid Kapoor's marriage, wedding, wife, height, new movies, upcoming movies, career timeline, school, college, education, and to see exclusive Shahid Kapoor photos.
Book personalised video messages from below celebrities to surprise your loved ones!

Shahid Kapoor's Father, Shahid Kapoor's Family and Education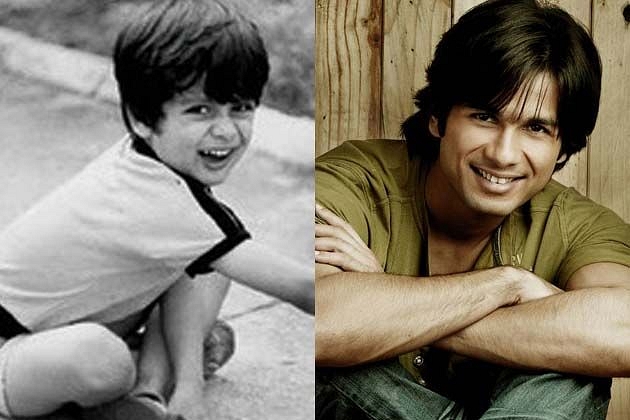 Shahid Kapoor's Birthplace is in Delhi. Shahid Kapoor's birthday is on 29 February. He was born in the year 1981. Shahid Kapoor's Father Pankaj Kapur is an Actor and Shahid Kapoor's Mother Neelima Azeem is a Dancer and Actress who work in Bollywood Movies. When he was three years old, his parents got a divorce; Shahid Kapoor's father moved to Mumbai (where he later wed the actress Supriya Pathak), while Kapoor stayed in Delhi with his mother and maternal grandparents. His grandparents worked as reporters for the Russian magazine Sputnik, and Kapoor had a special affection for him: Every day, he would walk me to school. He would read me his letters and chat to me about his wonderful relationship with his father. Only once a year, on his birthday, Kapoor's father, a struggling actor in Mumbai, would pay him a visit. When Kapoor was 10 years old, his mother, a dancer, relocated to Mumbai to become an actress.

Azeem later wed Rajesh Khattar, an actor, in Mumbai. Khattar and Kapoor remained housemates up to their divorce in 2001. On his passport, Kapoor still goes by the last name Khattar. Ishaan, his maternal half-brother, is a result of his mother's previous union with Khattar. He has two paternal half-siblings, Sanah and Ruhaan, who are the result of Shahid Kapoor's father's union with Pathak. Shahid Kapoor's School was Rajhans Vidyalaya in Mumbai and the Gyan Bharati School in Delhi, from where he completed his primary and secondary education. From a young age, Kapoor had a passion for dance, and at the age of 15, he enrolled in Shiamak Davar's dance school. Later, Shahid Kapoor went to Mumbai to Complete his graduation. Shahid Kapoor's college was Mithibai College in Mumbai.
Talk To Similar Celebrities
Shahid Kapoor's Affairs and Relationships
One of the top actors in Indian cinema, Shahid Kapoor frequently appears in the news due to his relationships and other antics. Millions of females' hearts were broken when Shahid Kapoor, one of Bollywood's most eligible bachelors, announced his engagement to Mira Rajput, a Delhi-based woman. Shahid and Mira exchanged vows on June 10, 2015. Prior to this, though, Shahid Kapoor had relationships with practically all of his co-stars, and his deadly charm seems to have charmed them all. Let us now take you on a journey through Shahid's past and introduce you to all the hot Bollywood divas he has been associated with.
Shahid Kapoor's Ex-Girlfriend - Hrishitaa Bhatt
The Chocolaty Boy Shahid Kapoor dated actress and model Hrishitaa Bhatt before becoming well-known in B-town. The two appeared in opposition to one another in an Aryan music video. The audience enjoyed their chemistry in the song Aankhon me Tera hi Chehra. Shahid soon won his first movie, though, and romance was put on the back burner for him.
Shahid Kapoor's Ex-Girlfriend - Kareena Kapoor Khan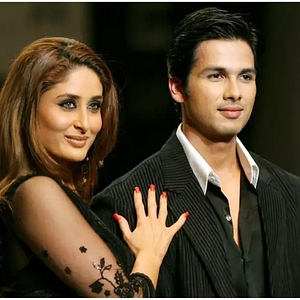 The relationship between Kareena Kapoor Khan and Shahid Kapoor began during the making of the movie Fida. Because they were so forthright about their relationship, the two became the public's favorite couple. The couple's debut on Koffee With Karan was a tremendous success as well. They dated for over five years before breaking up because Kareena allegedly began to develop feelings for her co-star Saif Ali Khan, who is now her husband. Before informing the world about his nuptials to Mira, Shahid reportedly told Kareena.

As reported in MissMalini, here is what Kareena reportedly said: We were both performing at a Femina gathering. We talked. So, before he told the public, he actually told me about getting married. I'm thrilled for him. He's doing really well in his career... Although my sister has already seen Haider, she really enjoyed it. And I can attest to the coolness of marriage. I just want to say good luck to him.

The reason for their breakup is still not known. But according to reports, it was alleged that Kareena changed her eating and adopted a vegetarian lifestyle as a result of Shahid's strong influence. Kareena Kapoor Khan additionally acquired a spiritual leaning. There was widespread admiration for Kareena and Shahid's union off the screen. But the two broke up soon after finishing their 2007 film Jab We Met.
Shahid Kapoor's Ex-Girlfriend - Sania Mirza
Sania Mirza is an Indian Tennis Player. A few years back, Sania Mirza and Shahid Kapoor were said to be dating. It was thought that the two were spending a lot of time together. After breaking up with Kareena Kapoor, Shahid admitted to dating Sania. Shahid is allegedly Sania's first committed relationship. Sania and Shahid were spotted dancing and cuddling in five-star hotels. The connection between Bollywood and sports gave the paparazzi a tonne of stuff to work with. Shahid and Sania were enjoying themselves. On the Vishal Bharadwaj-directed film Kaminay's set, Sania and Shahid purportedly chatted for nearly eight hours. Sania Mirza, though, kept referring to the relationship as a good friend as she always does. Sania did eventually wed Pakistani cricketer Shoaib Malik, though.
Shahid Kapoor's Ex-Girlfriend - Priyanka Chopra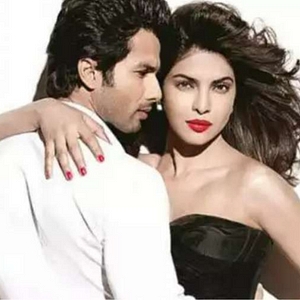 At that time, Priyanka Chopra was said to be dating Shahid Kapoor, the biggest name in Bollywood. Bollywood rumour mongers had a field day spreading this rumor. During the filming of Kaminey, the charming guy hooked up with the Bollywood desi girl. When the IT team arrived at Priyanka's house early in the morning, Shahid Kapoor allegedly answered the door while wearing boxers. Despite the fact that the pair has never acknowledged such charges, their deeds scream louder than words. The chemistry they displayed on Koffee With Karan.

The news of their relationship came as a shock to everyone because it had been kept a secret. They never made their relationship known to the world, but in a later interview, Shahid came very close to admitting he was seeing Priyanka Chopra.
Shahid Kapoor's Ex-Girlfriend - Anushka Sharma
In the crime comedy Badmaash Company, Shahid Kapoor and Anushka Sharma had a hot lip lock that was impossible to forget. But did you know that Shahid and Anushka were reportedly seen kissing during Imran Khan's Mere Brother Ki Dulhan victory celebration? The rumors of Shahid dating his co-star Anushka dominated the news for a while when it was reported that they had kissed at the celebration.
Amrita Rao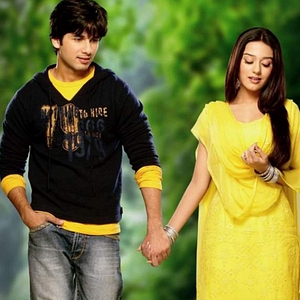 There were rumors that Shahid was dating Amrita Rao after the success of his co-star in the film Ishq Vishk. Although there wasn't much substance to those rumors at the time, they were fed by their sizzlingly cute on- and off-screen chemistry. However, the rumors about Shahid and Amrita's relationship began to circulate once more as they were filming for their movie, Vivah. Again, the chemistry they displayed on film fueled the rumors that they were having an affair. In fact, it was said that Shahid began seeing Amrita after he and Kareena split up. Amrita insisted that they were simply excellent friends, nevertheless. Amrita denied the rumors that she was dating Shahid in an interview, she stated that Despite what the news seems to suggest, we are not in love. Sometimes I read in the news that Shahid and I are in a relationship, but this is untrue.
Bipasha Basu
Bipasha Basu and Shahid Kapoor collaborated on the movie Shikhar. Additionally, while they were filming the movie, there were rumors that they were dating. While making their movie, the couple became too close. They were observed socializing and having fun with their friends.
Shahid Kapoor's Marriage and Shahid Kapoor's Family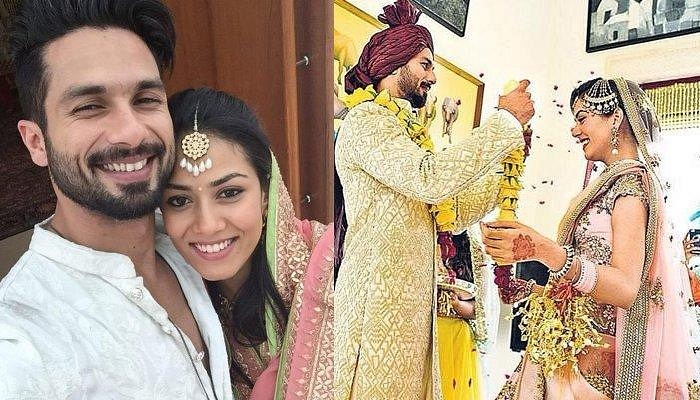 In Bollywood, Shahid Kapoor, and Mira Rajput are considered ideal couples. Shahid's parents decided on Mira Rajput. The couple wed privately in New Delhi, and pictures of the event went viral online. For those who don't know, Mira married our B-town hunk when she was 21 years old. She was enrolled at Delhi University's Lady Shri Ram College to complete her B.A. in English honors. The pair has been setting huge relationship objectives since getting married.

The couple frequently makes the town red with their devotion. Shahid and Mira consistently draw attention, whether it be by going on dinner dates or by making their followers go bonkers over them with their social media PDA. Shahid and Mira consistently draw notice with their social media PDA. The duo, who is very active on social media, frequently continues to delight their followers with adorable pictures.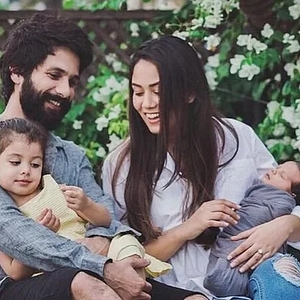 For those who don't know, Mira's family and Shahid and his father are both members of a religious organization called Radha Soami Satsang Beas. Shahid said in an interview with a reputable newspaper that they initially met at Mira's farm residence in Delhi. For the uninitiated, Shahid met her just before he started filming for Udta Punjab. Before getting married, the couple had only had three or four meetings, according to the actor. To our astonishment, Mira had merely stipulated that Shahid not wear dyed hair, at least not on the day of their wedding.

Shahid Kapoor and Mira Rajput's marriage date was on July 7, 2015. It was in a private ceremony that was followed by a wedding banquet that was attended by the A-list of Bollywood. Misha was born to Shahid and Mira on August 26, 2016, and she is their first child. Despite not being frequently seen in public, Misha frequently appears in her parents' social media updates. The couple had their second kid on August 5, 2018. Later, the couple disclosed that they had given their son the name Zain Kapoor. The duo consistently draws attention on social media. They are the epitome of modern-day couple goals!
Shahid Kapoor's Struggle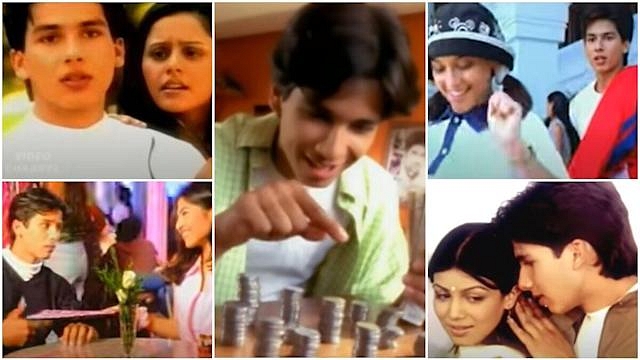 Shahid has always been a pleasure to watch on screen, from his cocoa looks in his debut movie Ishq Vishk to his gruff rough-tough attitude in the upcoming Udta Punjab. Shahid Kapoor's journey has been interesting in terms of Bollywood. Shahid Kapoor's relationship with the camera first started when he and Ayesha Takia appeared as kid actors in a Complan commercial. Shahid's 13-year cinematic career has seen him develop exclusively with the projects he has worked on. The actor discusses his industry challenges in an interview with a reputable newspaper.

My parents were actors, but they were not stars, said actor Shahid Kapoor. Thus, they had no influence.He further added that I was confused about who to meet, what to say, and what to do. Now as I reflect, I believe God has gifted me with this career, and I must not let this chance pass me by. I don't want to take satisfaction for granted (laughs). The journey to get here took 13 years. Therefore, it might take me 13 years to feel at ease.

From a young age, Kapoor had a passion for dance, and at the age of 15, he enrolled in Shiamak Davar's dance school. When he was a student there, Kapoor danced in the backdrop of the movies Dil To Pagal Hai (1997) and Taal (1999), whose choreography was by Davar. Kapoor participated in the songs Vogue and Golden Eye during a stage performance at the institute, garnering a warm reception from the crowd; he cited the occasion as the first time he felt like a celebrity. Later, he was hired by the institute to teach.

Shah Rukh Khan, Kajol, and Rani Mukerji were the stars of a Pepsi commercial that Kapoor attended with a friend, but he ended up getting the part. He was featured in music videos for a number of artists, including the band Aryans and the vocalist Kumar Sanu, and he had appearances in television advertisements for the brands Kit Kat and Close-Up, among others. In the 1998 television series Mohandas B.A.L.L.B, Kapoor also took on the role of his father's assistant director.
Shahid Kapoor's Career
Looking back on his career, Shahid was once seen as a weakness by critics, who later gave him credit for making it a hallmark. According to Jitesh Pillai of Filmfare, after becoming well-known for his urban romantic roles, Kapoor bucked stereotypes by taking on a variety of roles in crime dramas and action movies. He pointed out that Kapoor's professional path fluctuated as a result of her resistance to being slotted under any kind of tag. Kapoor, a well-known celebrity, has a sizable following on Twitter and Instagram. He was listed among the top 50 in the Indian edition of Forbes' Celebrity 100, a ranking based on the popularity and income of India's superstars, and peaked at the 15th spot in 2015. He was regarded as one of the most gorgeous male celebrities in India. Producer Ramesh Taurani was eager to cast Kapoor in a movie after spotting him in the Aryans' Aankhon Mein music video. Taurani advised Kapoor to wait a few years since, upon first meeting him, she believed Kapoor, who was 20 at the time, to be too young and underweight to become an actor. In contrast, Kapoor declined a lead role in N. Chandra's sex comedy Style in order to collaborate with Taurani. Let's explore some of the best movies Shahid Kapoor has given to Hindi Cinema.
Ishq Vishk (2009)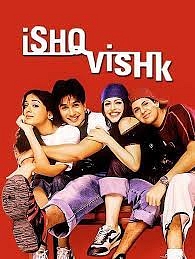 Taurani discovered Ishq Vishk (2003), which Ken Ghosh was helming for his business, as a good project for Kapoor. Shahid Kapoor, who underwent considerable physical training to get a larger physique, was eventually hired. He participated in acting classes with Naseeruddin Shah and Satyadev Dubey before starting work on the movie.

Rajiv Mathur (Kapoor), a high school student, has a romantic relationship with two of his friends who have quite different personalities in the movie Ishq Vishk (played by Amrita Rao and Shenaz Treasurywala). Since it was different from the typical portrayal of youthful heroes in Indian movies, Kapoor was drawn to the concept of playing an unlikable lead. He was not hero material, according to critic Ziya Us Salam, who also noted that boyhood seems to have overstayed on his face, but he is not necessarily lacking in the acting field. But the movie ended up becoming a sleeper hit, earning Kapoor the Filmfare Award for Best Male Debut.
Vivah (2006)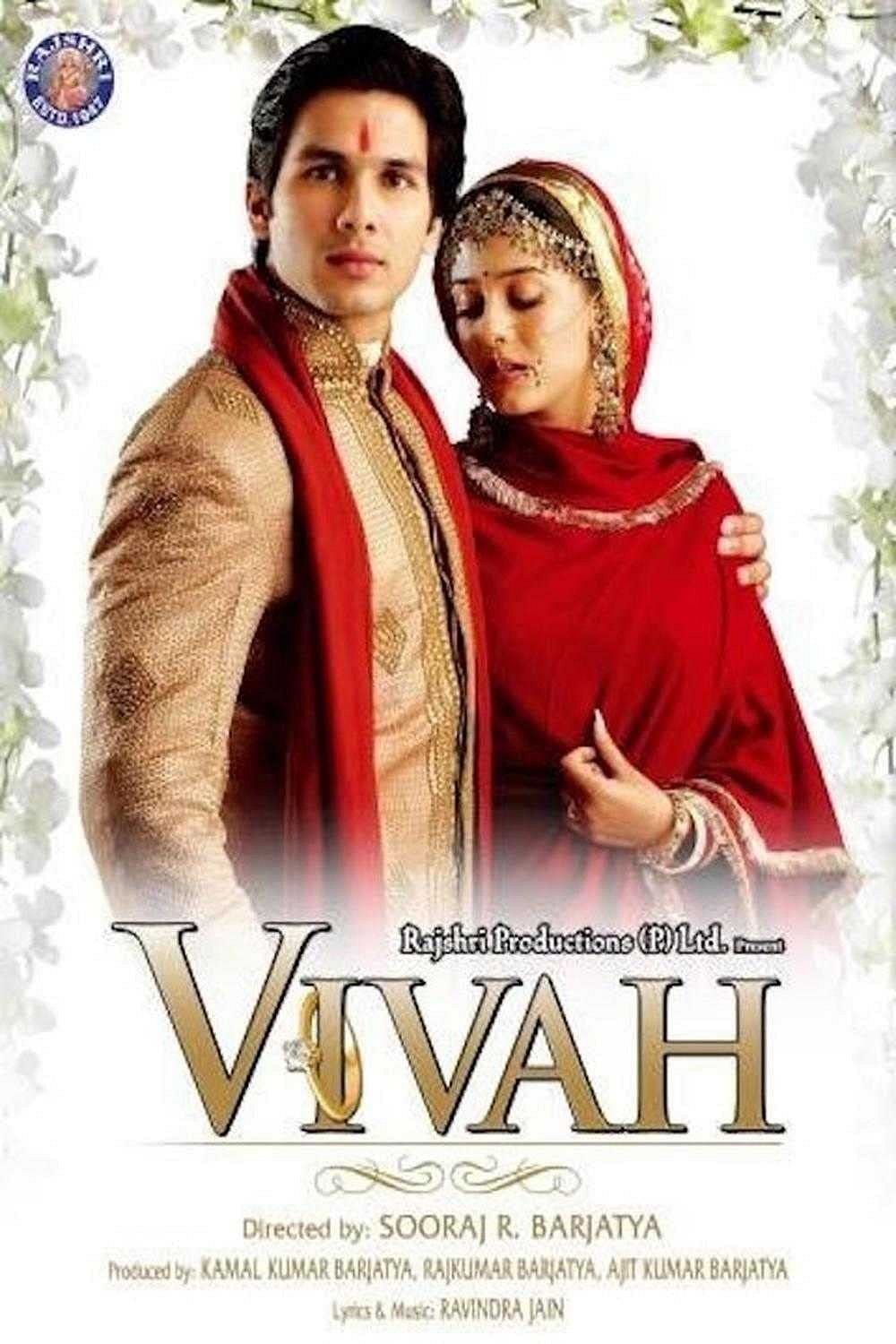 The 2006 Hindi-language romantic drama film Vivah, which translates to Wedding or Marriage, was written and directed by Sooraj R. Barjatya and features Shahid Kapoor and Amrita Rao in the key roles. Rajshri Productions produced and released the film. In Vivah, two people's journey from engagement to marriage and its repercussions is described.
Shahid Kapoor and Amrita Rao are co-stars in Shahid Kapoor's fourth movie, Vivah. The movie, which debuted on November 10 and earned more than 139 million yen ($1.7 million) globally, was one of the top box office hits of 2006. It received mixed reviews from critics; some thought it was bloated and dramatically deficient, but it is also credited with changing how marriage is portrayed in movies.
It became a surprise hit and the largest commercial success for Kapoor and Rao up to that date. At the Screen Awards, Kapoor and Rao were nominated for Best Actor and Best Actress, respectively, for their work in the movie. Kapoor found further success when he costarred with Amrita Rao in the arranged marriage drama Vivah directed by Sooraj Barjatya. Vivah marked Shahid Kapoor's highest-grossing project to that moment.
Jab We Met (2007)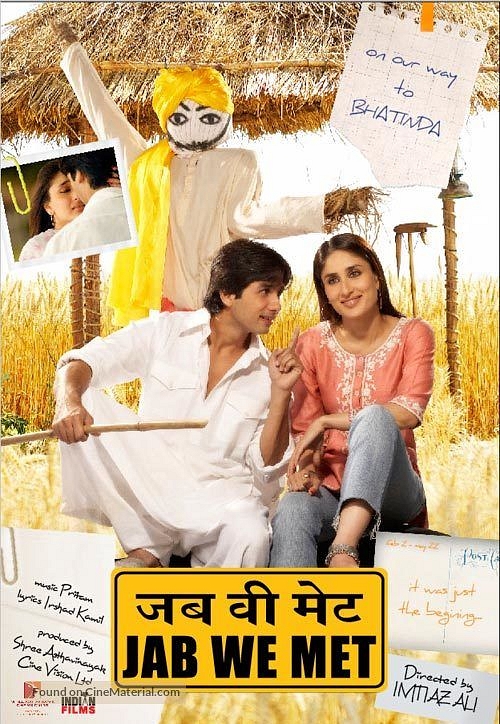 The romantic comedy Jab We Met, which was his second release of the year and was directed by Imtiaz Ali, ended up being one of the highest-grossing movies of the year. The movie follows a depressed businessman (Kapoor) whose life changes dramatically after he meets a chatty girl (Kareena Kapoor) on a train. Ali invited Kapoor to play a more sophisticated character since he felt that Kapoor's prior performances did not adequately demonstrate his acting abilities. In a movie that he believed belonged mostly to Kareena Kapoor, Rajeev Masand of CNN-IBN commented that he left an indelible imprint with a performance that is modest and mature. The BBC praised him for how endearing he was in the movie.

Jab We Met was released in the UK one day before it was released internationally on October 26, 2007], and it quickly became popular both domestically and abroad. Later, Ashtavinayak said that Jab We Met would be translated into Tamil, Telugu, Kannada, and Malayalam by Moser Baer. In the end, it was only reproduced in Tamil as Kanden Kadhalai, with a Telugu dub released as Priya Priyathama.
Haider (2014)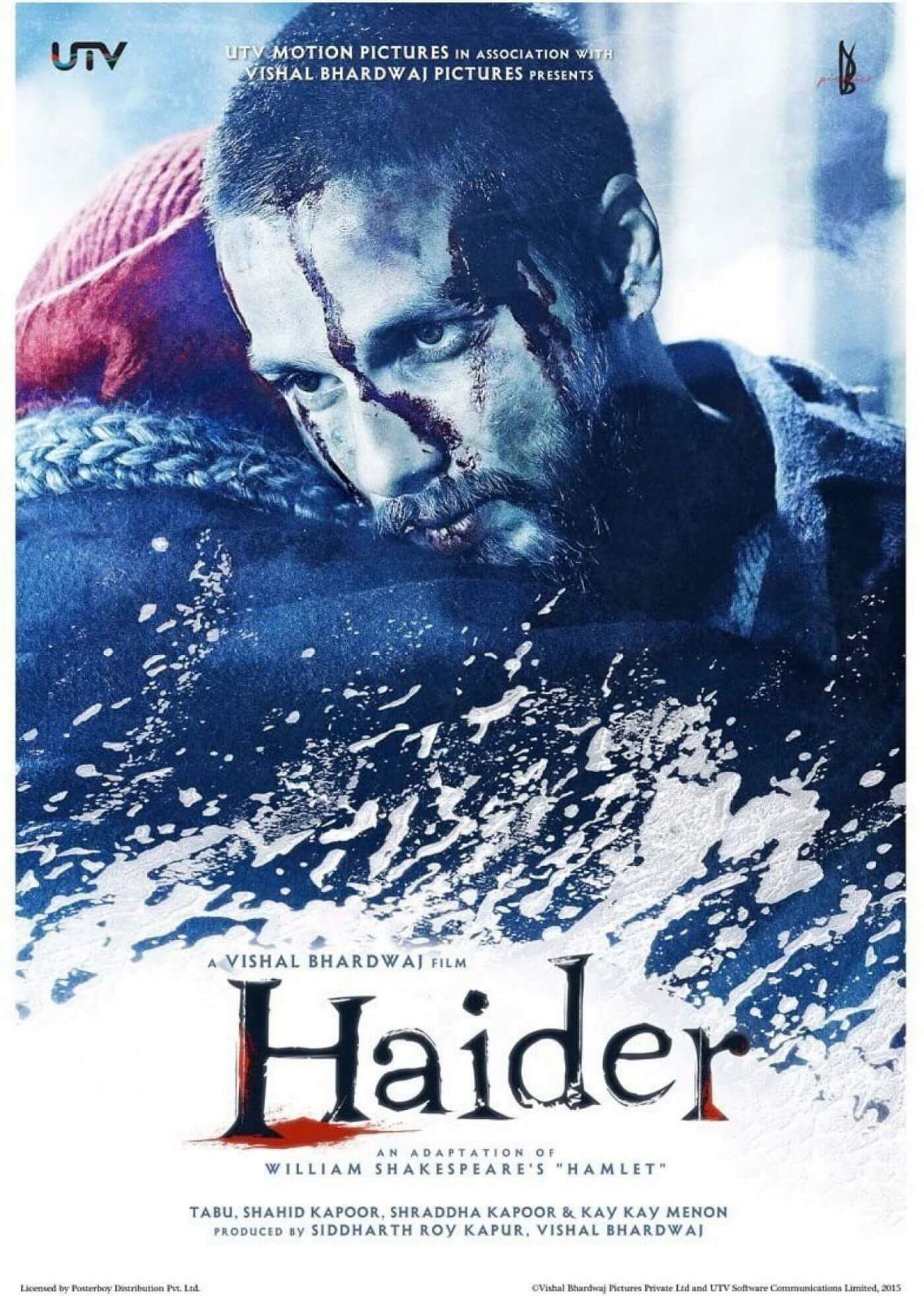 In the 2014 Hamlet-inspired drama Haider, starring Tabu and Shraddha Kapoor, he plays the title role set in the 1995 Kashmir conflict. The movie is an adaptation of William Shakespeare's tragedy. The toughest film of Kapoor's career, he said, and he waived his pay to appear in it. He shaved his head and acquired Kashmiri dialect speaking skills in preparation for the part.

Although Haider received favorable reviews, Indian nationalists disagreed with how the film depicted the situation in Kashmir. The movie, according to Sanjukta Sharma of Mint, is an immensely effective reimagining of Shakespeare. She applauded Kapoor in particular for performing his character with amazing enthusiasm and ingenuity. Anupama Chopra, a critic for Hindustan Times, noted that Kapoor first appeared uneasy in the challenging primary part, but added: slowly coming to inhabit Haider, ranging from fury to jealousy to madness in a flash. For the part, Kapoor received numerous honors, including the Producers Guild Film Award, the Screen Award, and the Filmfare Award for Best Actor.

Additionally, it is based on the memoir Curfewed Night by Basharat Peer. In order to learn more about his father's abduction, Haider, a young poet, and student travel back to Kashmir during the height of the conflict. However, he soon finds himself drawn into state politics. The third book in Bhardwaj's Shakespearean trilogy follows Omkara (2005) and Maqbool (2003). (2006). At the Rome Film Festival, Haider became the first Indian movie to receive the People's Choice Award. The movie received multiple nominations and prizes in India, including 5 National Film Awards.
Kabir Singh (2019)
In Kabir Singh, a 2019 version of the Telugu love movie Arjun Reddy (2017), Kapoor played an alcoholic who was longing for his ex-girlfriend. He struggled to separate himself from the role and was concerned about sharing the experience with his wife and kids. He shed 14 kg for the sequences where he played as a college student. Shubhra Gupta criticized the movie's misogynistic undertones in an article for The Indian Express, saying that Kapoor was too old for this part, and his dissolution never feels as vividly realized as the one he did so wonderfully in Udta Punjab.
However, it still managed to make over 3.7 billion (US$46 million) globally, making it Kapoor's second-highest-grossing Hindi movie of the year. Shahid Kapoor was the only male lead and the second-highest-grossing Hindi movie of the year. It was also Kapoor's best commercial achievement. He was nominated for Best Actor at Filmfare once more.

On June 21, 2019, the movie was theatrically released in India. It garnered mixed reviews, with some criticizing it for glorifying toxic masculinity and misogyny, while others applauded Kapoor's portrayal. The movie's premise revolves around Shahid Kapoor's portrayal of Kabir Singh, a surgeon who goes on a self-destructive rampage after learning that Kiara Advani's Preeti is getting married.
Jersey (2022)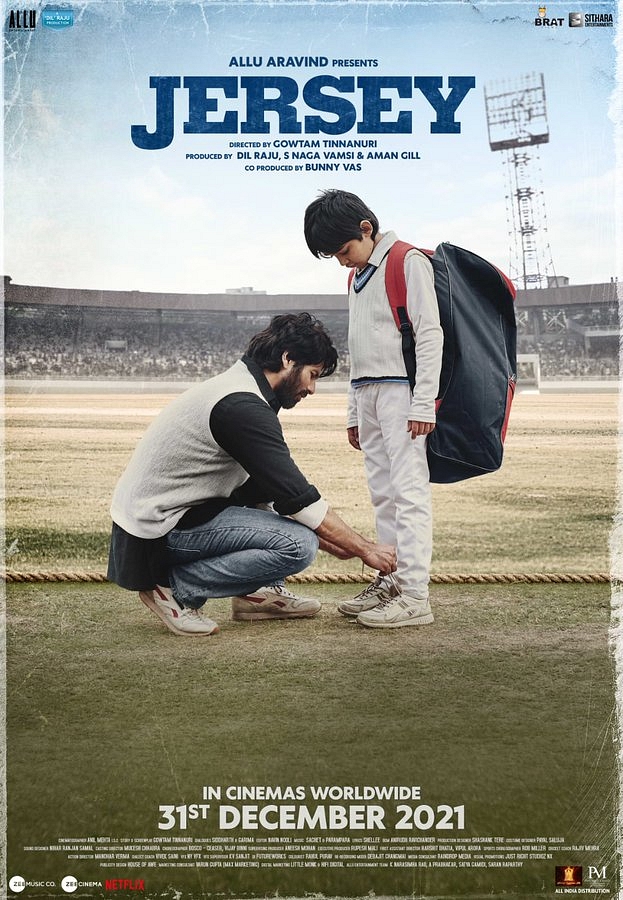 The sports drama Jersey (2022), a remake of the Telugu film of the same name, is about a former cricketer who wants to make a comeback in his late 30s. Kapoor played the lead role after a three-year sabbatical from the big screen. He needed 13 stitches after sustaining a forehead injury while filming a cricket scene. The COVID-19 outbreak caused multiple delays in the film's production and distribution. His credibility as a cricket player was lauded by Archika Khurana of The Times of India.

Geetha Arts, Dil Raju Production, Sithara Entertainments, and Brat Films are the producers of the movie. The movie's launch was officially announced in October 2019. Due to COVID-19 pandemic delays, principal photography in Chandigarh started in December 2019 and ended in December 2020. Due to the COVID-19 pandemic, Jersey's cinema release date was initially set for August 28, 2020, however, it was repeatedly delayed. On April 22, 2022, the movie was released in theatres. Despite Shahid Kapoor's performance receiving favorable reviews and accolades from reviewers.
Shahid Kapoor's Upcoming Movies
further detail, describing it as a lot of fun. He said it is thrilling and packed with great action. The actor continued by saying that Ali Abbas Zafar has created something that is both thrilling and challenging. By the end of 2022, they intend to release it, he added. But if not this year, they will unquestionably try for early 2023. Another Movie by Shahid Kapoor is also set for filming and release in the upcoming year as follows:
Bloody Daddy
Farzi
Untitled Crime Drama Web Series by DK and Raj
Shahid Kapoor's Career Timeline
Shahid Kapoor's Controversies
Cold War with Salman Khan
Shahid is a brutally honest actor who doesn't hold back while sharing his opinions on anything. Shahid never misses an opportunity to respond to the online bullies who try to harm him on social media. During the Rockstars World Tour in 2007, the pair fell out. According to reports, Shahid Kapoor and Salman Khan were rehearsing in the United States for a performance when the Jab We Met actor, who is a skilled dancer, rectified a few of Salman's moves. The Bajrangi Bhaijaan actor was unhappy because he didn't like it. At the time, Kareena Kapoor and Shahid were dating, and she attempted to act as their middleman. Even though the tour was not so successful, Salman asked to get paid less, but Shahid took the full fee, which makes Salman Khan's Temper even higher, Salman received an apology from Shahid after this event, but at first, the actor didn't want to accept it. When Shahid and Rani Mukerji appeared on Salman's game program 10 Ka Dum to promote their film Dil Bole Hadippa, they were able to reconcile their differences.
Kabir Singh Movie Controversy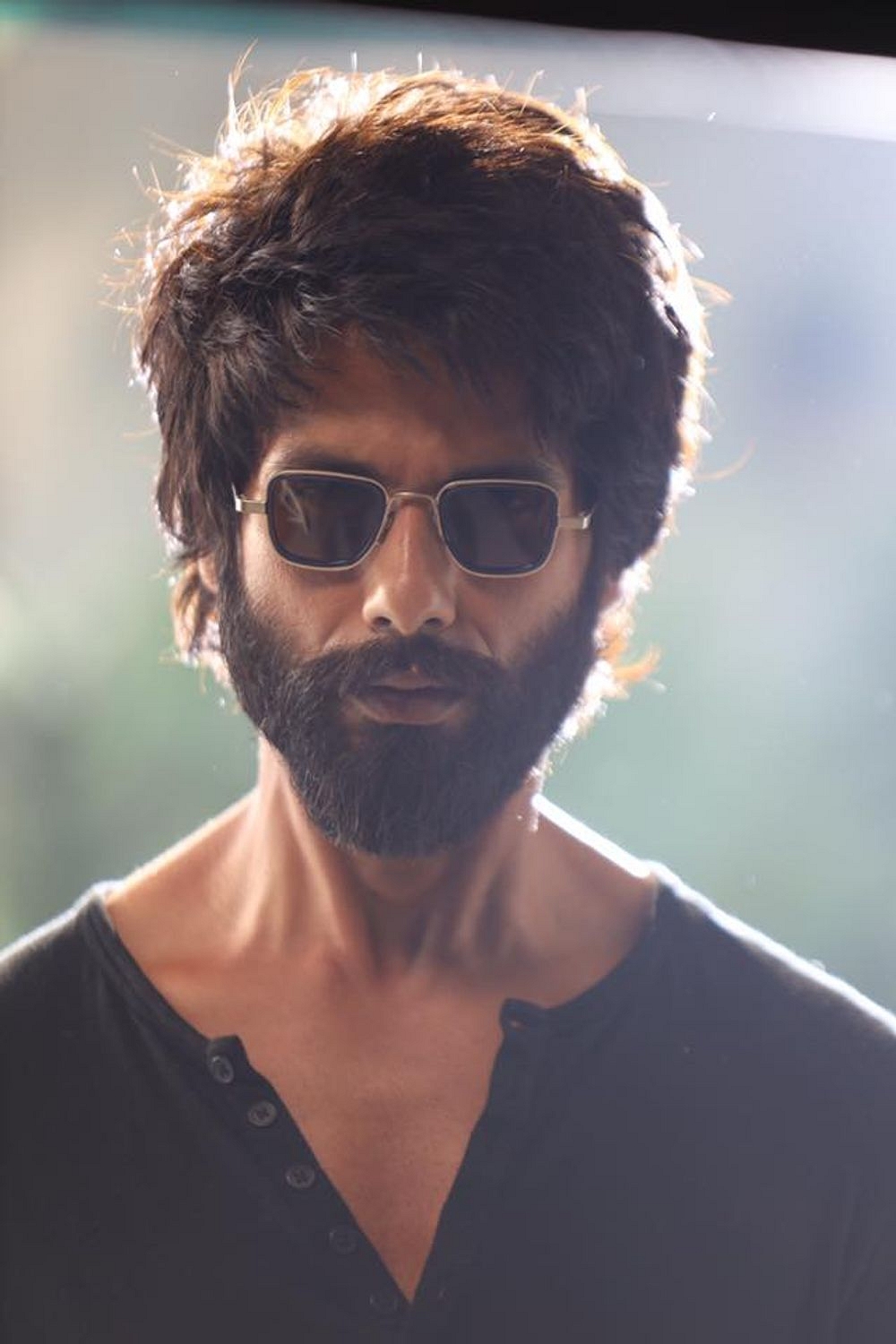 Shahid Kapoor has received a number of intriguing assignments ever since Kabir Singh was launched and became the biggest blockbuster of 2019. The Sandeep Reddy Vanga-directed movie, however, received criticism once it came out for its controversial subject matter and depiction of toxic masculinity. Shahid Kapoor remained silent about the topic for a long time, but the actor skillfully defended the movie in a media interview.

In response to criticism of Kabir Singh, Shahid Kapoor explains that movies simply mean to mirror life, using megastar Amitabh Bachchan as an example. The actor said, If you think that movies are an educational institution where you're taught what you should or shouldn't do, that's your choice. The purpose of the film is to depict life. It has to do with telling the truth. It's an adult movie made for grownups who can recognize right from wrong. Are you saying that Mr. Bachchan is a person who taught others how to commit theft? You are aware that you will be seeing a work of fiction, don't you? Similar circumstances have occurred in my life. If a third party witnesses a couple fighting, they will perceive it differently. They are fundamentally in love. Independent ladies have dated straightforward lads and vice versa. Life is unpredictable in that way. Why is a problem present? You may decide what you want to take away from the movie. That is the essence of democracy.
Aditya Chopra Controversy
Every actor in Bollywood aspires to work for Yash Raj Films, but Shahid Kapoor risked annoying Aditya Chopra, the head of the studio. The rumors of a fallout go back to the days of Shuddh Desi Romance when Shahid signed Maneesh Sharma to direct the film but later backed out due to Maneesh's deteriorating health. Sasha was replaced by Sushant Singh Rajput. Another issue that developed between Aditya and the 35-year-old actor was that the actor was asked to leave after showing up in shorts for one of their rituals. Additionally, he had turned down invitations to later reading and rehearsal sessions.

In Shahid Kapoor's lengthy career, there have been numerous instances where his unprofessional behavior has been openly displayed. Before advising Balaji Motion Pictures not to be overly interested in portraying Chhota Rajan's role in Once Upon a Time in Mumbai Dobaara, Shahid made them wait two months! One of the reasons he missed out on major projects like Gori Tere Pyar Mein, produced by Karan Johar, and Siddharth Anand's Bang Bang was his arrogance.
Shahid Kapoor's Net Worth
Shahid Kapoor, also referred to by his followers as the ShaSha, is one of those performers who was born with a silver spoon in his mouth. He is one of the few actors in the nation with such a big fan base. The amazing line delivery and epic comic timing of Shahid Kapoor are well-known.

He began performing in 2003 and has since achieved considerable success in both domestic and foreign films. He is currently one of the best-known and richest actors in the nation. Shahid Kapoor has a $36 million net worth (Rs. 258 Crore).

This home was situated in the Indian city of Mumbai's suburbs. In 2014, Shahid Kapoor paid 12 crore rupees to purchase this home. This home is presently selling for more than 20 crore rupees. Shahid Kapoor amassed an exceptional collection of opulent automobiles, such as Audi, BMW 7 series, Lexus 470, Mustang, Range Rover, and Land Cruiser, among others. Each car has an INR price range of 50 lakhs to 2 crores.

Additionally, it has been noted that Shahid Kapoor's net worth has increased by 70% over the past several years. His revenues primarily come from acting in movies, brand endorsements, and personal investments. In addition to his performing remuneration, Shahid Kapoor receives a profit share from his films.

He accepts a sizable payment for brand endorsement. Shahid is constantly at the top of the list when it comes to giving, charity, and social service because of his enormous success and earnings. Mr. Kapoor is one of the largest taxpayers in the nation and ranks first when it comes to income tax payments.
Shahid Kapoor's Awards and Achievements
2004- Won International Indian Film Academy Awards- Best Male Debut-Ishq Vishk
2008- Won Stardust Awards-Best Actor (Editor's Choice)-Jab We Met
2008- Won Star Guild Awards-Chevrolet Heartbeat of the Nation (Male)- Jab We Met
2010: Best Anchor - Music/Film Based Show - Star Screen Awards - Winner of International Indian Film Academy Awards
2010- Won Screen Awards-Best Actor (Popular Choice)- Kaminey
2014- Won BIG Star Entertainment Awards-Most Entertaining Film Actor - Male-Haider
2019- Won Screen Awards-Screen Award for Entertainer of the Year-Kabir Singh
2020-Best Anchor - Music/film Based Show - Star Screen Awards - Winner of International Indian Film Academy Awards
Other Awards
2004-Sansui Viewer's Choice Awards-Most Promising Debut Actor - Ishq Vishk
2005-Blistex Awards-Best Lips - Male Won
2007-Sports World Awards-Jodi of the Year (along with Amrita Rao) - Vivah
2008-Annual Central European Bollywood Awards-Best Couple (along with Kareena Kapoor) - Jab We Met
2009-Rajiv Gandhi Award-Kaminey
2009-Teacher's Achievement Awards, People Achiever Award
2009-PETA-Voted as the Sexiest Male Vegetarian In Asia
2011-Fun and Fearless Awards-Male Actor 2010
2011-Telly Chakkar's New Talent Awards, Youth Icon Of The Year
2012-Fun and Fearless Awards 2012, Most Desirable Men
2012-GQ Men Of The Year Awards-Award for The Ultimate GQ Man
2015-HT India's Most Stylish Awards-Most Stylish Bollywood Actor of the Year
2017-Filmfare Glamour and Style Awards-Most Stylish Star (Male)
2018-HELLO! Hall of Fame Awards-Best Actor (Critics) - Padmaavat
2019-Vogue Beauty Awards-Man of the Decade
Shahid Kapoor's Interesting Facts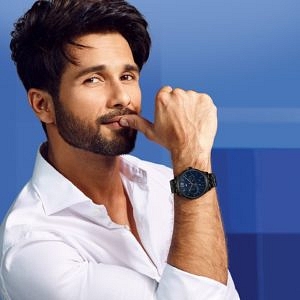 Aishwarya Rai Bachchan was shown being wrapped in a white cloth in one of the songs. Shahid Kapoor was the man who was draping the woman.
Shahid Khattar is another name for Shahid Kapoor. In his passport, Shahid adopts the last name of his biological father, Rajesh Khattar. Shahid Khattar appears on his passport.
Shahid Kapoor desired to pursue a career in dance.
Naseeruddin Shah's step-nephew is Shahid Kapoor.
After reading Brian Hines' Life is Fair, Shahid stopped eating meat.
He is referred to as Bollywood's Chocolate Boy.
Social Media
Frequently Asked Questions