Sania Mirza | Career, Age, Biography, Family, Struggle

Zeenat Sayyed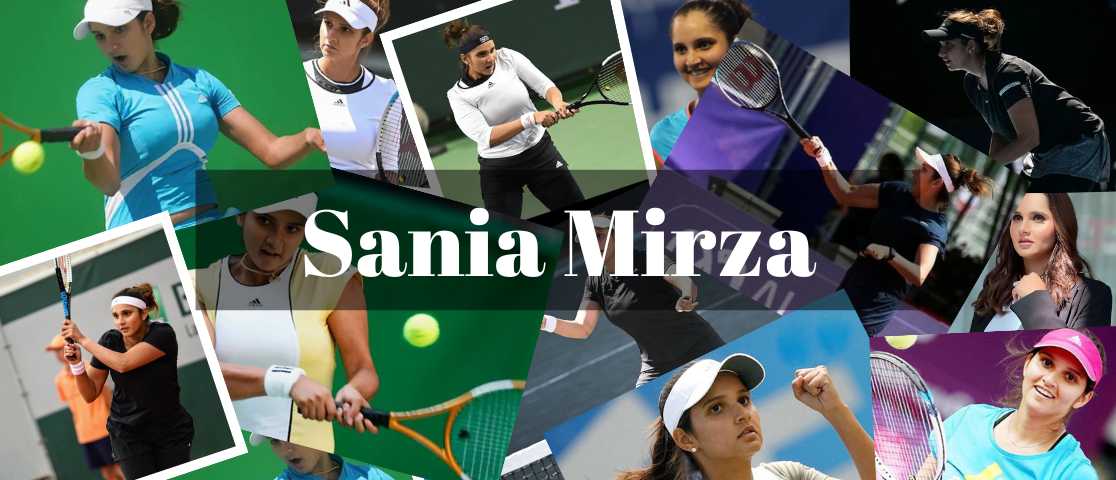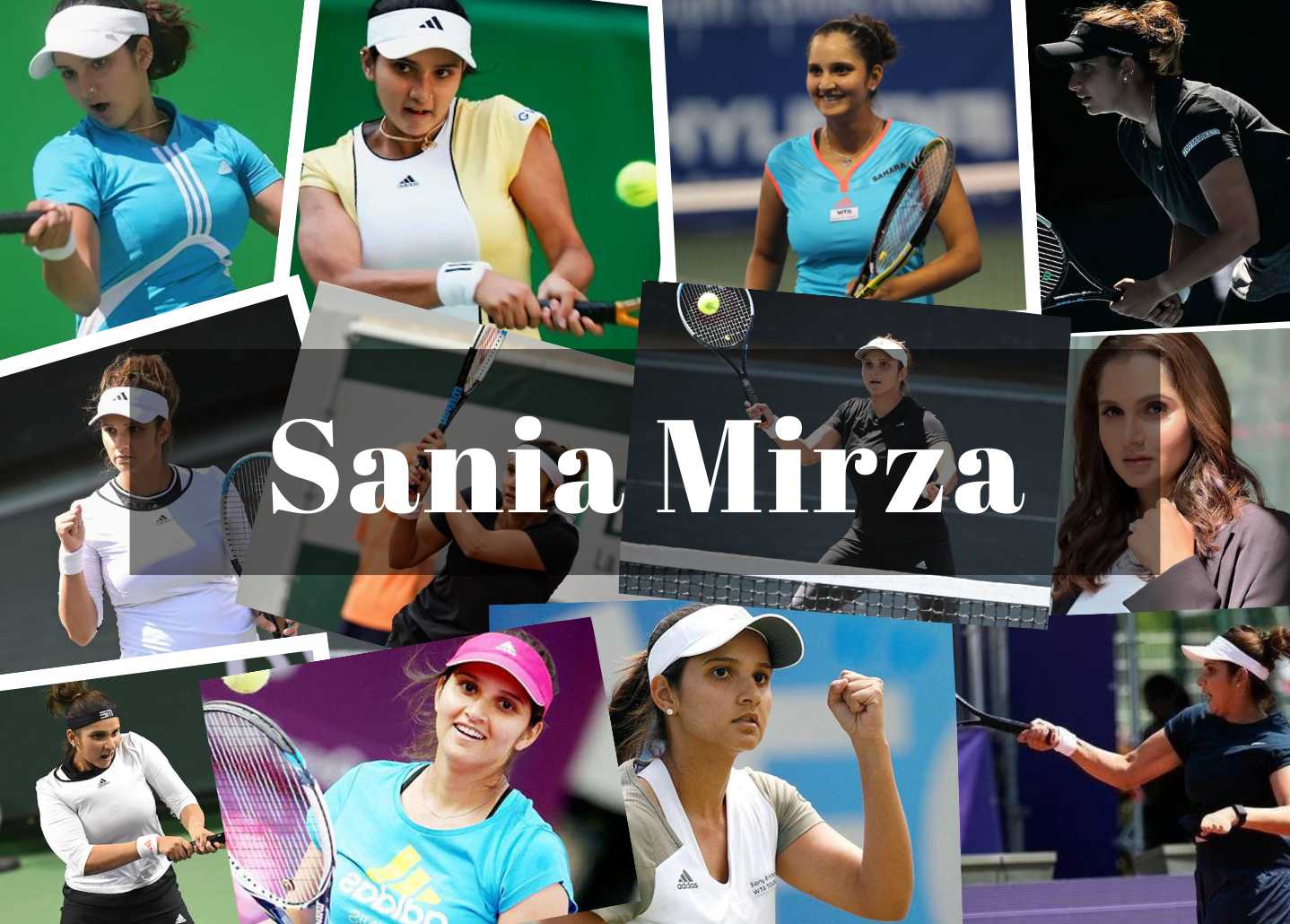 Sania Mirza's Age and Biography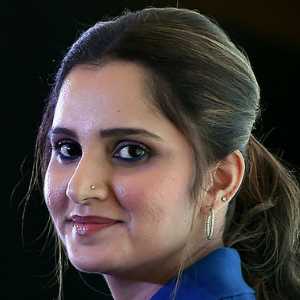 Sania Mirza is an Indian professional tennis player. Sania Mirza's birthday is on the 15th of November. Sania Mirza was born in the year 1986. Sania Mirza's age is 46 years as of 2022. Sania Mirza's zodiac sign is Scorpio. She was formerly ranked first in the world in doubles and has six Grand Slam victories to her name. She was ranked as India's top tennis player by the Women's Tennis Association from 2003 till she retired from solo play in 2013.

In total, the duo won three Grand Slams, five WTA Premier titles, and one WTA International championship. Sania received the Rajiv Gandhi Khel Ratna in 2015 for her outstanding performance. Ace Against Odds, an autobiography by Mirza that details her journey to fame, was released in July 2016. The book also discusses the individuals and relationships that have helped Mirza develop as a person and a sportsperson, as well as some of her most memorable interactions on and off the court.

With Hingis, Sania began her 2016 campaign by taking home the Australian Open, their final Grand Slam. After the two broke up in August, Sania teamed up with Barbora Strycova and won the WTA doubles number one ranking. Together, the pair won five WTA Premier titles, three Grand Slams, one WTA International title, and three WTA Premier titles.

Sania received the Rajiv Gandhi Khel Ratna in 2015 for her outstanding performance. With Hingis, Sania began her 2016 campaign by taking home the Australian Open, their final Grand Slam. She continues to carry the torch for women's tennis in the nation more than ten years after making her tennis debut.

Claim Your FREE Celebrity Shoutout
✕
Claim Now!
Sania Mirza's Childhood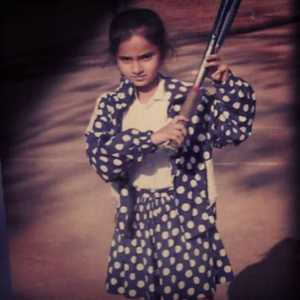 Sania Mirza was born on November 15, 1986. The Birthplace of Sania Mirza is Mumbai. Sania Mirza was born into a Muslim family. Imran Mirza is the Father of Sania Mirza and Naseema Mirza is the Mother of Sania Mirza, who both worked in the printing industry.

She and her younger sister Anam were nurtured in a devout Sunni Muslim home in Hyderabad shortly after her family relocated there shortly after her birth. Mohammad Asaduddin, a cricket player and the son of former India national cricket team captain Mohammad Azharuddin, is married to Anam. She is a distant relative of the former cricket captains of Pakistan and India, Asif Iqbal and Ghulam Ahmed. At the age of six, she started playing tennis. Her father and Roger Anderson have both coached her.



Sania Mirza's Education
Sania did her Schooling at Hyderabad's Nasr School. Later, she received her degree from St. Mary's College in Hyderabad. On December 11, 2008, the Dr. M.G.R. Educational and Research Institute in Chennai awarded Mirza an honorary doctor of letters degree. In addition to tennis, Mirza excels in the sports of swimming and cricket.
Talk To Similar Celebrities
Sania Mirza's Marriage and Family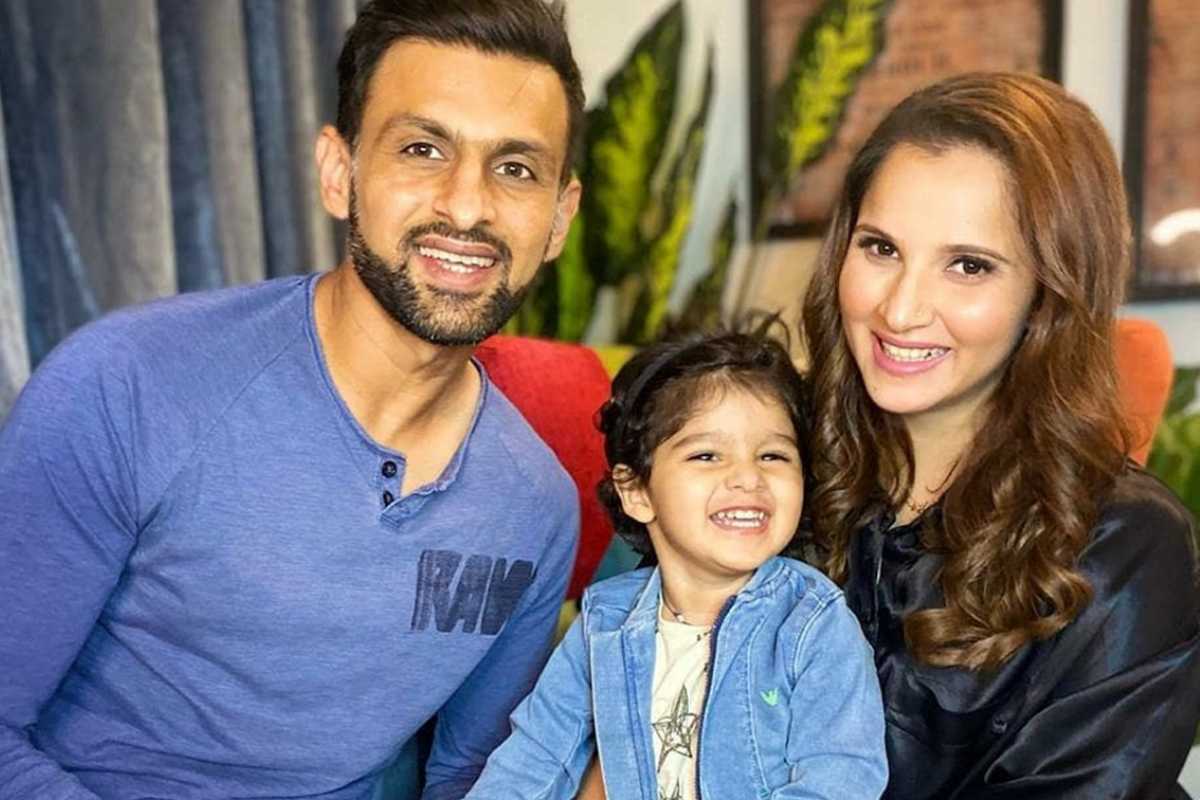 Sania Mirza proposed to Shoaib Malik in 2009. She wed Pakistani cricketer Shoaib Malik on April 12, 2010, at the Taj Krishna Hotel in Hyderabad, India, in accordance with Pakistani wedding traditions for a mahr of 6.1 million (US$137,500). They celebrated their Walima at Sialkot, Pakistan.

On April 23, 2018, the couple posted a social media announcement about their first pregnancy. Izhaan Mirza Malik was born in October 2018, according to an announcement made on Twitter by Shoaib Malik.
Sania Mirza's Boyfriend and Affairs
Shahid Kapoor
Shahid Kapoor confessed to having dated Sania soon after splitting from Kareena Kapoor. According to rumors, Shahid is Sania's first official boyfriend. In five-star hotels, Sania and Shahid were seen dancing and hugging. The relationship between sports and Bollywood provided the paparazzi with plenty of material to work with. Sania and Shahid were having a good time together. Sania and Shahid allegedly spent nearly eight hours together on the Kaminay set, directed by Vishal Bharadwaj. However, Sania Mirza continued to refer to the connection as a "good friend" as she normally does.

Sohrab Mirza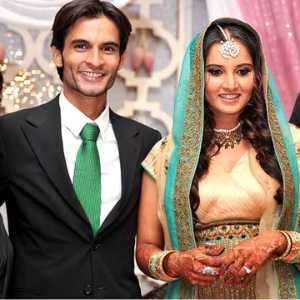 In July, Sania was engaged to her childhood friend Sohrab. Six months into their engagement, she canceled it due to incompatibility. After Sania Mirza's engagement to Pakistani cricketer Shoaib Malik, her ex-fiance, Adil Mirza sent his daughter well wishes. "I congratulated Imran (Sania's father) over the phone. It's a joyful thing. I wish them the best of luck "Adil Mirza told journalists. The long-standing connection between the two families will not be impacted by Sania's engagement with Shoaib Malik, he added. Sohrab Mirza was informed of the development, according to Adil, and he would want to wish Sania luck on her engagement.
Mahesh Bhupati
Though Bhupathi is recognized as her coach, rumors that the two tennis aces were closer than just colleagues in the game continued. Sania Mirza and Mahesh Bhupathi were a couple that not only created waves on the court but also off of it. Given Mahesh's separation from his wife, the couple consistently attracted a lot of media attention. India completed its best Grand Slam with a decisive victory at the 2009 Australian Open Mixed Doubles Championship in Melbourne, riding high on their chemistry.

After Bhupathi was publicly spotted with Sania, the relationship reached its height. When it came to Sania's health and availability for any tournament, Mahesh Bhupathi became solely responsible for those decisions in their partnership. Mahesh's involvement with Sania placed suspicion on her engagement to Sohrab Mirza even before the news of her marriage to Shoaib Malik surfaced.
Sania Mirza's Struggles
The average Indian woman has gradually begun to carve out a place for herself in society as she struggles to balance her dreams and aims with the expectations of fundamentalists who won't stop pointing their fingers at her whenever she ventures out into the world to conquer it.

The sense of great grief and pain, however, that was brought on by her own countrymen's ongoing disrespect for her accomplishments was hidden by the glittering eyes and smiles. Since Sania Mirza began her professional career in 2003, she has had a string of humiliations.

Since April 2003, the Hyderabadi has held the top spot in the doubles rankings. However, she has frequently been the target of criticism from those who discount her accomplishments and claim that the highly competitive singles circuit is too difficult for her to succeed in.

Before suffering a career-threatening wrist injury in 2012 that required the 29-year-old to focus only on doubles, Mirza had inspired millions of Indian girls with her success in a sport that many lacked the guts to pursue.

Sania Mirza discovered that she was frequently used as the culprit in the federation's politics as the cheerful young girl, who had been defined by a deep-seated passion for tennis since she was 6 years old, faced the harsh reality of being a sportsperson.

Sania Mirza's Career
Junior ITF Circuit
Sania Mirza started playing tennis when she was six years old and went pro in 2003. Her father instructed her. As a junior tennis player, Mirza won 10 singles titles and 13 doubles titles. Together with Alisa Kleybanova, she won the Girls' Doubles championship at the 2003 Wimbledon Championships. Together with Sanaa Bhambri, she also advanced to the US Open Girls' Doubles semifinals in 2003 and the quarterfinals in 2002. Mirza made her senior circuit debut on the ITF Circuit in April 2001 at the age of 15 and immediately found success. Her 2001 was highlighted by performances in the quarterfinals in Pune and the semifinals in New Delhi.

Mirza received a wild card to compete in her debut WTA event at the AP Tourism Hyderabad Open in her birthplace in February 2003. She was defeated by Evie Dominikovic of Australia in a difficult first-round match in three sets. In the mixed doubles competition at the Asian Games in Busan in 2002, she teamed up with Leander Paes to help India earn a bronze medal. Also in 2003, in Hyderabad, Mirza won four gold medals at the Afro-Asian Games.
Grand Slam Tournament
Mirza competed as a wildcard at her hometown competition, the 2004 AP Tourism Hyderabad Open. She gave Nicole Pratt, the eventual champion and fourth seed, a good battle in the opening round, but ultimately fell short in three sets. Together with Liezel Huber, she won her maiden WTA doubles championship in the same competition. She later won a wild card to compete at the Grand Prix SAR La Princesse Lalla Meryem in Casablanca, Morocco, but she lost to the eventual winner Émilie Loit in the opening round. In February, Mirza won the AP Tourism Hyderabad Open in her birthplace, becoming the first Indian woman to hold a WTA title. In the final, she defeated ninth-seeded Alona Bondarenko.

She lost to Morigami in the third round of the Acura Classic in August. The Forest Hills Tennis Classic saw Mirza get to her second WTA final before losing to Lucie afáová. At the US Open, Mirza became the first Indian woman to advance to the fourth round of a Grand Slam competition. She did it by defeating Mashona Washington, Maria Elena Camerin, and Marion Bartoli. In the Round of 16, she fell to top seed Maria Sharapova. After defeating Vilmarie Castellvi, Aiko Nakamura, and Vera Zvonareva at the Japan Open, Mirza advanced to the semifinals before falling to Tatiana Golovin. Mirza won the WTA Newcomer of the Year award as a result of a great 2005 season.

Sania Mirza began the year by competing in the Moorilla Hobart International doubles event. With Francesca Schiavone, they made it all the way to the quarterfinals. She defeated Marta Domachowska in the first round of the 2009 Australian Open before losing to Nadia Petrova, the 10th seed, in the second round. In doubles, she and Vania King were defeated in the opening round. Mirza, however, won her maiden Grand Slam at the Australian Open in the mixed doubles competition. She won the competition after defeating Nathalie Dechy and Andy Ram in the finals with Mahesh Bhupathi.
World's No.1 Tennis Player and Other Achievements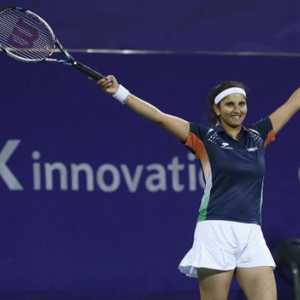 In the doubles rankings, Sania Mirza was rated No. 6 to start the 2015 season. After Cara Black made the decision to play a limited 2015 season, she began a new partnership with Hsieh Su-Wei of Chinese Taipei, the No. 5 player in the world at the time. Casey Dellacqua and Darija Jurak were defeated by Mirza and Hingis to win the Family Circle Cup doubles title in April 2015. With the victory, Mirza became the first Indian to hold the No. 1 spot in the WTA doubles rankings. Mirza and Hingis won the competitions in Brisbane and Sydney to begin their 2016 WTA Tour in Australia. They were the top seeds at the Australian Open and won the doubles championship, giving Mirza his third Grand Slam victory.

Maternity Leave- Due to a knee injury she suffered in October 2017, Mirza missed the first several tournaments of the 2018 season, including the Australian Open. The same injury, according to Mirza, would keep her out of competition for another two months in early February 2018. Mirza announced in April that she and her husband Shoaib Malik were expecting their first child on Instagram. Mirza had given birth to a boy at the end of October.
Winning Return
Mirza started in late 2018 that she intended to make a successful comeback to professional tennis in time for the 2020 Summer Olympics. She made her professional debut at the Hobart International in January 2020, playing alongside Nadiia Kichenok, after celebrating her son's first birthday and taking more than two years off. The newly formed team defeated second seeds Peng Shuai/Zhang Shuai in the tournament final to win it.

However, Mirza's calf injury caused the team to lose their Australian Open encounter in the opening round. She competed at the 2020 Summer Olympics alongside Ankita Raina, but they were defeated in the opening round by Lyudmyla Kichenok and Nadiia Kichenok of Ukraine. This was Mirza's third straight first-round defeat.

Sania Mirza wins her first match back on the tennis court after a two-year hiatus due to pregnancy. By defeating the Chinese pair of Zhang Shuai and Peng Shuai, the Indian tennis star and her Ukrainian partner Nadiia Kichenok won the WTA Hobart International trophy. In one hour and 21 minutes, Mirza and Kichenok decided the game, 6-4, 6-4. The Indo-Ukrainian team won USD 13580 in total prize money, along with 280 ranking points each.

In 2017, Sania took a hiatus from tennis to give birth to her son Izhaan with her husband and Pakistani cricketer Shoaib Malik. Throughout the WTA season in 2018 and 2019, she hasn't played.

The 33-year-old tennis player and mother are in great shape as she returns to the match victorious. Her 42nd WTA doubles championship triumph is her first since 2007 when she won the Brisbane International trophy with Bethanie Mattek-Sands of the United States. Sania Shares her love and Devotion for her game on Social Media.
Sania Mirza's Controversies
Short Skirt Controversy
Throughout her career, Sania received criticism from some Muslim religious organizations for the short tennis attire she wore during matches. Even a Muslim authority had declared that women's tennis dress was inappropriate for Muslims. Jamiat-ulema-e-Hind later emphasized that they don't restrict anyone from participating in games.
Threat Call Controversy
Mohammed Ashraf, 28, a student of civil engineering, was detained in July 2008 for reportedly making threatening phone calls to Sania and causing a disturbance at her home in order to get her to call off her engagement to Sohrab Mirza. She allegedly received threatening text messages and phone calls from the young man who claimed to be in love with her, requesting her to call off their engagement. Sania's father was allegedly in a disagreement with Ashraf when he went to her residence in Banjara Hills and asked him to break off their engagement since he was in love with her.
Marriage Controversy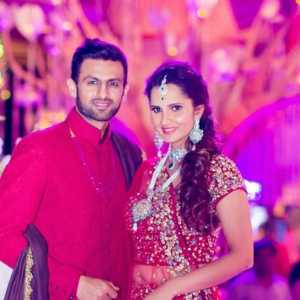 On July 23, 2013, Telangana BJP leader K Laxman referred to Sania as the "daughter-in-law" of Pakistan because she is wed to Pakistani cricketer Shoaib Malik. Laxman questioned her eligibility to serve as Telangana's brand ambassador given the state's recent creation. Sania went to great lengths to "prove her Indianness" on her social networking site, even though no rationale was required, declaring that she would remain an Indian "till the end of her life." I am married to Mr. Shoaib Malik, a Pakistani man, she said. I identify as an Indian and will do so until the end of my days. (@MirzaSania) Sania Mirza. She is Happy in her Married life and shares cute moments with her family. She loves her nation and her family. She tweeted a cute video of her husband sharing depicting fun time.
Ration Card Controversy
This controversy was very amusing. Sania's picture could be seen on the white ration card, which entitles a family to rice at a heavily discounted rate of Rs 2 per kilogram as well as social security benefits, health insurance, and a fixed residence. Laxmi of the district of Vizianagaram received this card.
Sania Mirza's Networth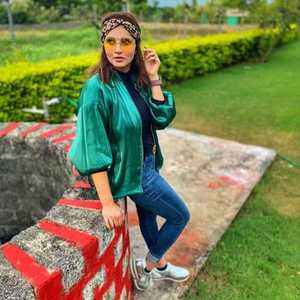 There are numerous occupations where people end there by mistake and go on to have amazing success. But in order to succeed in sports, one needs to have strong enthusiasm for the activity and be wholly committed to it. Cricket always outperforms other sports in India, but tennis is a sport that demands a lot of mental and physical stamina, and this woman possesses both. Indian tennis player Mrs. Sania Mirza has attained incredible and amazing heights in the sport. Sania Mirza's estimated net worth is 184 crore rupees ($25 million in 2022).

Sania Mirza has made a name for herself as the most successful female Indian tennis player in history. She is also one of the most well-known and well-compensated athletes in the nation. She has repeatedly shown that nothing can stop a woman from becoming a world-class athlete. Over the previous five years, Sania Mirza's net worth has increased by 25%. Her personal investments in various projects and brand sponsorships account for the majority of her income. She also owns and operates the "Sania Mirza Tennis Academy," where top-notch instruction and top-notch resources are offered from grassroots to world championship levels. She earns monthly earns above 50 Lakhs and yearly she earns above 6 Crores. She receives more than $3 million a year from athletics and $25 million from commercial endorsements.
Sania Mirza's Awards & Achievements
Arjuna Award (2004)WTA Newcomer of the Year (2005)
Padma Shri (2006)
Rajiv Gandhi Khel Ratna Award (2015)
Major Dhyan Chand Khel Ratna (2015)
Times Magazine list of 100 Influential People in the world(2016)
BBC list of 100 inspiring women (2015)
Padma Bhushan (2016)
NRI of the Year (2016)
Interesting facts about Sania Mirza
The first Indian woman to win a Women's Doubles Grand Slam is Sania Mirza. She has won three Women Doubles Grand Slams with Martina Hingis as her partner.
She won the US Open in 2014, the French Open in 2012, and the Australian Open in 2009.
At age 12, Sania began exercising with her father. In an effort to fulfill his daughter's wishes, Imran Mirza almost put his journalism career at risk.
The First Indian woman to win a Women's Tennis Association (WTA) championship is Sania.
Sania won 10 singles titles and 13 doubles titles as a junior tennis player at the beginning of her career.
Sania Mirza is the first woman to hold the position of UN Women Goodwill Ambassador for South Asia.
Social Media
Frequently Asked Questions