Your entry has been submitted!
Mobile number already exists, you have already submitted your entry!
Anushka Sharma - Biography, Movies, Age, Boyfriend, Family, Birthday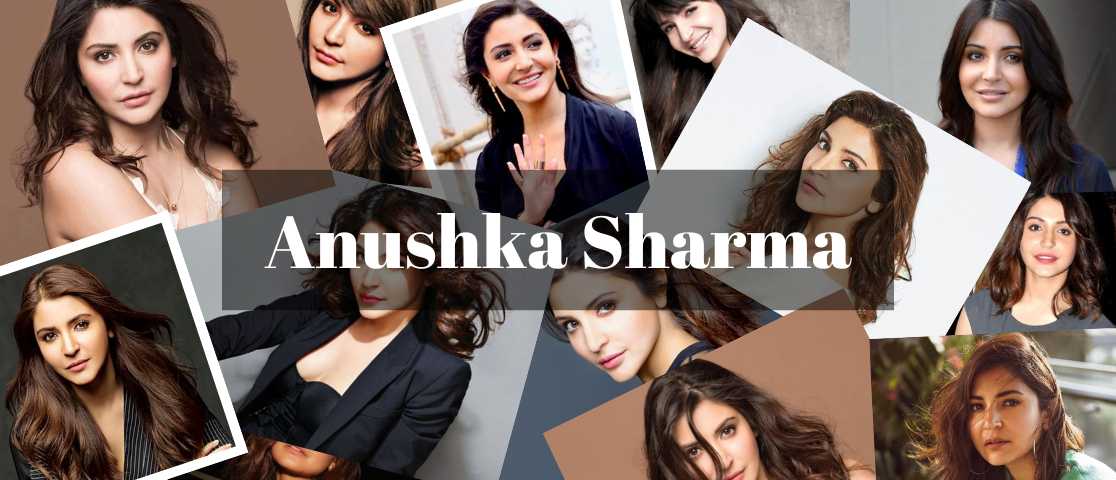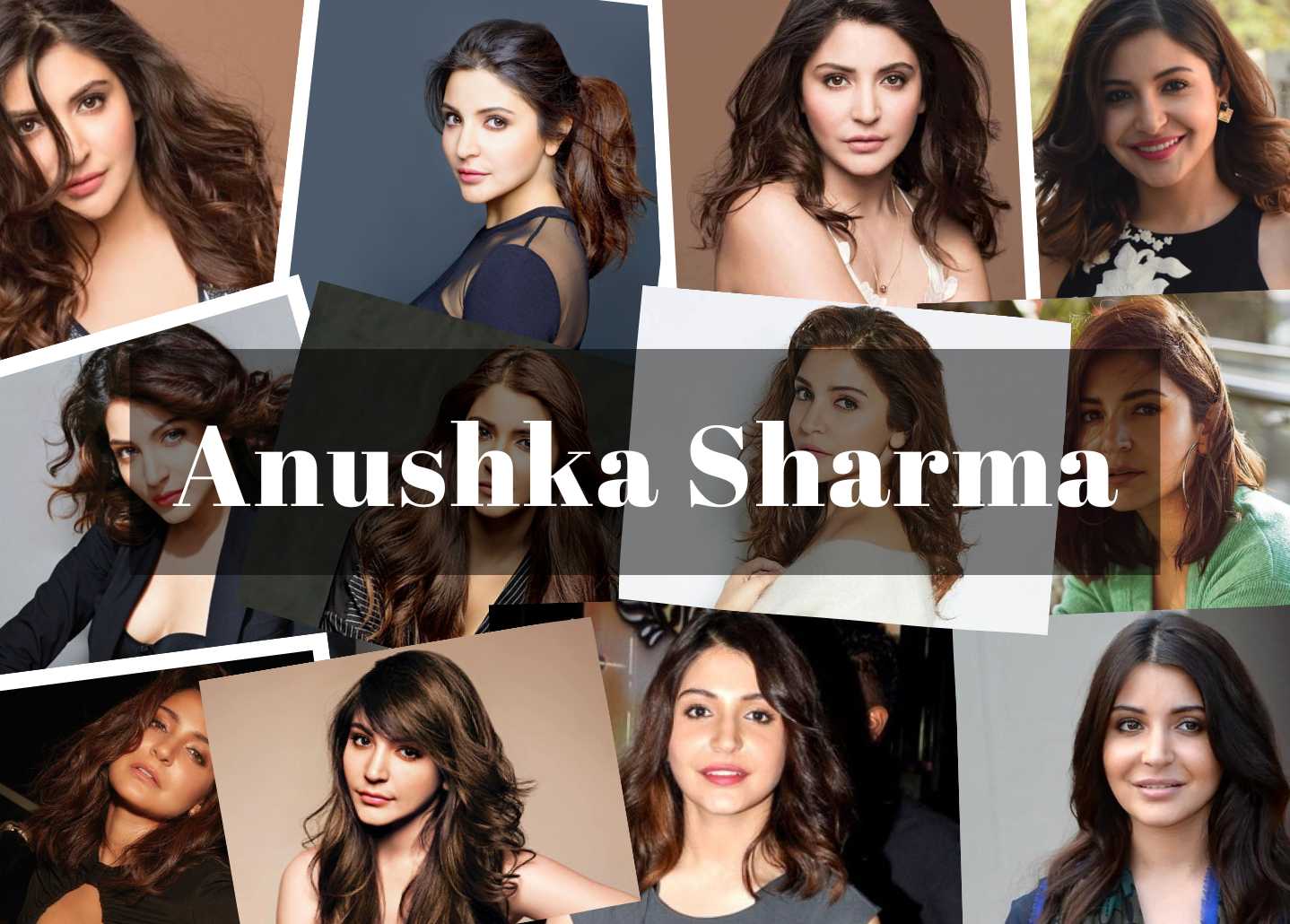 Biography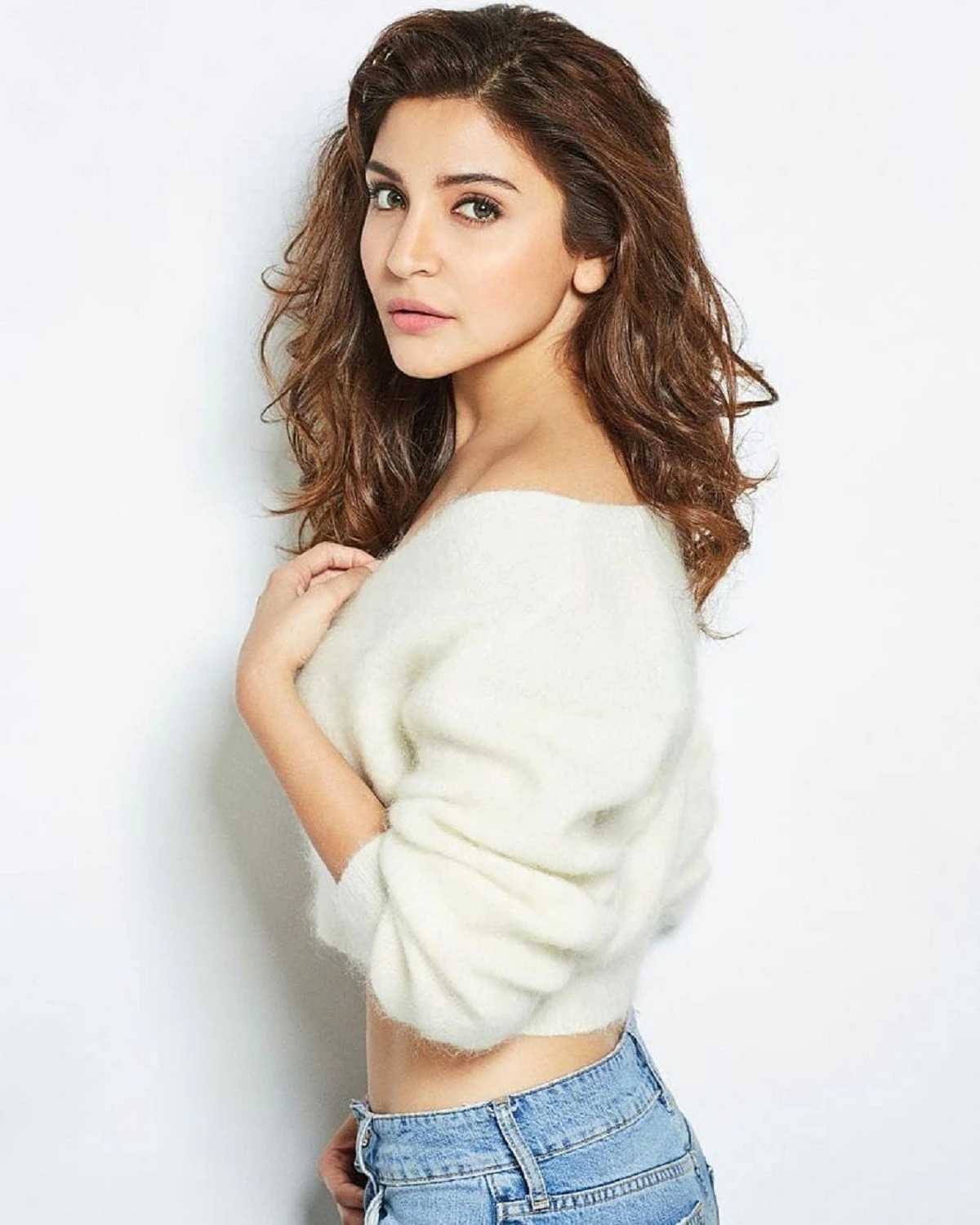 Anushka Sharma is an Indian actress and producer who primarily works in Hindi films. She has won a Filmfare Award among other accolades. One of the highest-paid actresses in India, she was included in Forbes Asia's 30 Under 30 list of 2018 and has been a part of Forbes India's Celebrity 100 since 2012. Anushka Sharma's Height is 5.9 Meters. The age of Anushka Sharma is 34 Years as of 2022.

Virat Kohli, an Indian cricketer, is Anushka Sharma's husband. In addition to playing the lead part in Navdeep Singh's thriller NH10 (2015), Sharma also established a production company called Clean Slate Filmz. It depicts the tale of a married couple whose lives are in jeopardy following a run-in with some crooks and was screened at the 5th Beijing International Film Festival. To prepare, Anushka Sharma engaged in three months of interval training to increase her endurance.

The production business Clean Slate Filmz, which Anushka Sharma co-founded, has produced a number of movies, including NH10. She has created her own women's clothing line, Nush, and is an ambassador for a number of companies and goods. She also supports a number of charities and issues, such as animal rights and gender equality.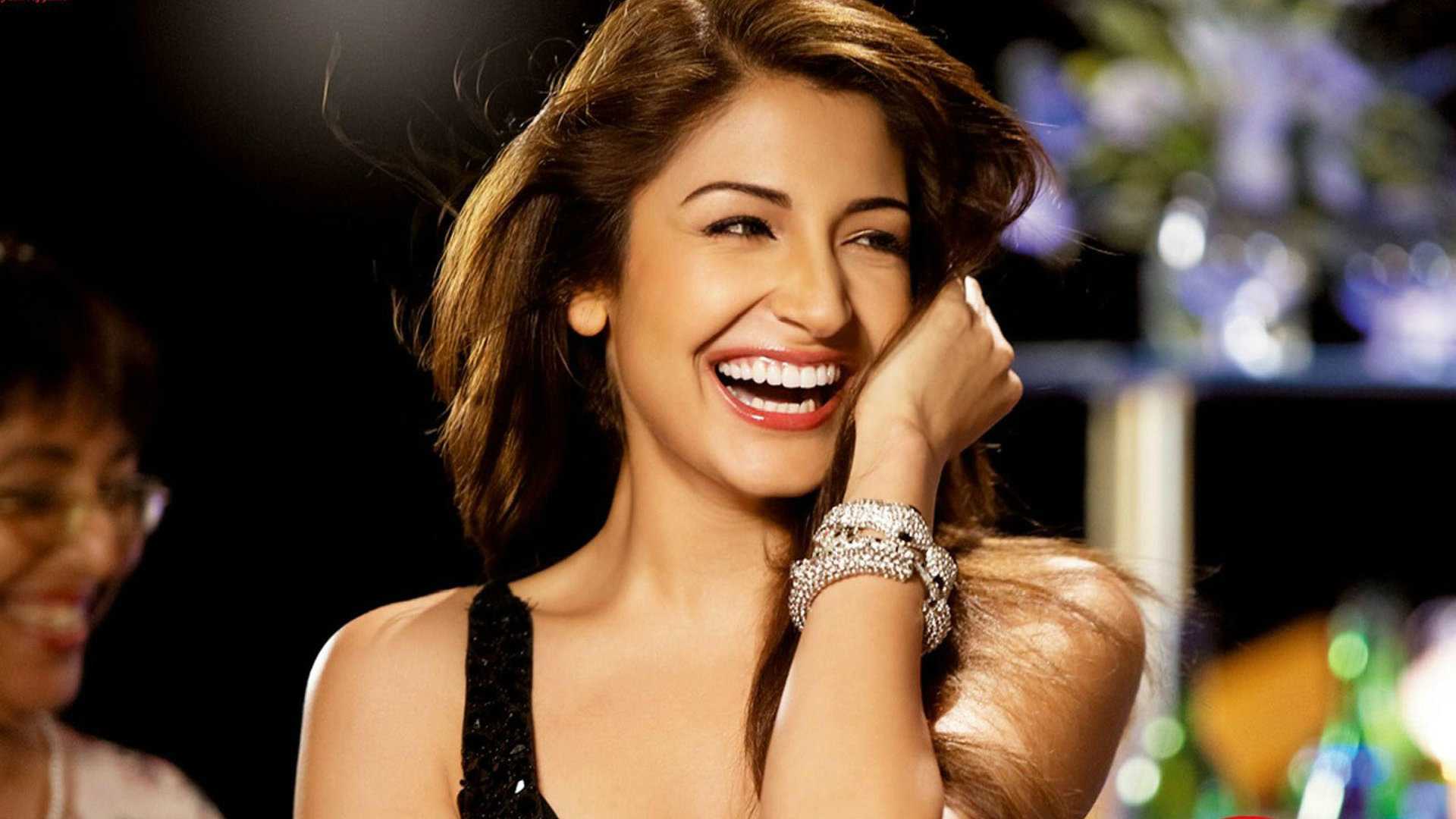 According to Saibal Chatterjee, the movie is a taut and riveting thriller, and Prarthana Sarkar of the International Business Times praised Sharma for conveying a range of moods as she moves from the vulnerable to the fearless in a battle where the odds are heavily against her. Anushka Sharma also received praise for shattering her romantic comedy stereotype. Additionally, the movie became a financial success.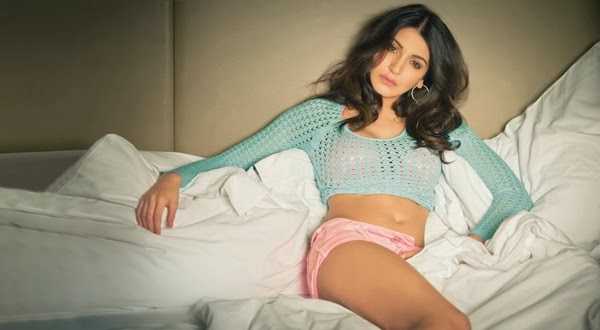 In 2015, Anushka Sharma began living a vegetarian lifestyle. She is one of the sexiest vegetarian actors in Bollywood, according to The Times of India. A number of times, People for the Ethical Treatment of Animals (PETA) has named her The Person of the Year. She engages in transcendental meditation frequently. Anushka Sharma has acknowledged that he suffers from an anxiety issue and has sought treatment for it. Anushka Sharma has defended animal rights on social media as well.

She requested a ban on horse-drawn carriages in Mumbai on Twitter in April 2014. Anushka Sharma criticized the Yulin Dog Meat Festival in China in June 2015 and urged her followers to sign an internet petition to put an end to it. She started the Pawsitivity campaign in October 2015 with the intention of raising awareness of the detrimental impacts of noise, air, water, and soil pollution on animals. Anushka Sharma debuted her own clothing brand, Nush, in October 2017.
Age
Anushka Sharma's birthday is on the 1st of May. She was born in the year 1988. As of 2022, Anushka is 34 years old. Anushka Sharma's zodiac sign is Taurus.
Family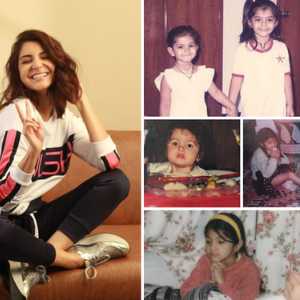 Ashima Sharma, Anuska Sharma's mother, is a housewife, and Colonel Ajay Kumar Sharma, Anuska Sharma's father, is an army officer. Karnesh Sharma, Anuska Sharma's older brother, and a former merchant marine is a film producer. Anushka Sharma has acknowledged that growing up as a military brat significantly influenced who she is as a person and how her life has turned out.

Anushka Sharma is a Bangalore native. However, she attended St. Mary's School in Margherita, Assam, for her elementary education. She completed her education at Bangalore's Army School. She afterward completed her arts graduation at Mount Carmel College in Bangalore.


Anushka Sharma is a devoted Hindu who attends the Anant Dham Atmabodh Ashram in Haridwar with her family. Her family's spiritual guide, Maharaj Anant Baba, is in charge of the ashram, and the actress frequently travels there.

Childhood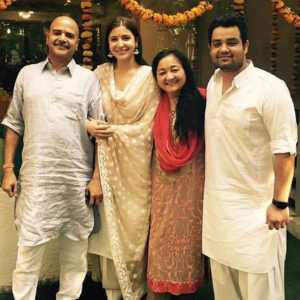 Anushka Sharma's Birthplace is Ayodhya, Uttar Pradesh. Anuska Sharma was born on May 1, 1988. Anuska Sharma's mother, Ashima Sharma, is a housewife, while Anuska Sharma's father, Colonel Ajay Kumar Sharma, is an army officer. Anushka Sharma's father is Colonel Ajay Kumar Sharma. Anuska Sharma's mother is Ashima Sharma.

Her father lived in her ancestral house on Nashville Road in Dehradun, Uttarakhand, before enlisting in the Indian Army. Urmila, Anushka Sharma's grandma, continues to reside in their home. Growing up, Sharma resided in Sheela Bhawan on Naishvilla Road. When Anushka Sharma's age was between 10-12, she loves to explore people and new experiences.

Education
Anushka Sharma had no ambitions to become an actress; instead, she wanted to pursue a career in journalism or modeling. Anushka Sharma relocated to Mumbai after graduating to advance her modeling career. She signed up with Elite Model Management, where Prasad Bidapa, a style consultant, trained her.

Anushka Sharma made her runway debut in 2007 at the Lakme Fashion Week for the Les Vamps Show by designer Wendell Rodricks and was chosen as his finale model for the Spring Summer 2007 Collection. Since then, she has worked on campaigns for the companies Fiat Palio, Silk & Shine, Whisper, and Nathella Jewelry. Sharma enrolled in an acting program and started attending film role auditions while he was modeling.

Marriage with Virat Kohli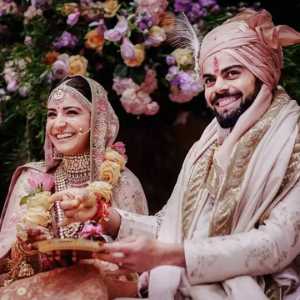 On the set of a Head and Shoulder, commercial shoot their relationship grew, which led to Virat Kohli and Anushka Sharma's romantic relationship. In 2013, Virat Kohli was nervous and restless when he first met Anushka Sharma at a shampoo commercial shoot.


Anushka Sharma and Virat Kohli made their relationship public in 2014 after months of speculation. When they were seen applauding at an Indian Super League football game in Pune in November 2014, the two made their first public appearance as a couple. After India advanced to the World T20 semifinals in March 2016, Anushka Sharma once more received trolling about Virat Kolhi's pitch performance. In front of everyone, he defended her. Anushka Sharma has always only given me positivity, Virat Kohli wrote in a tweet that included an image of the word SHAME. The most retweets were given to Virat Kolhi's post in 2016.


The tweet sparked rumors of a reunion, and within months the two were seen appearing together once more. Along with catching up over dinner, Virat sent Anushka Sharma off for her Sultan schedule in Budapest. Anushka also gave Virat Kohli a unique peek at the wrestling drama, which also stars Salman Khan, before the movie's release.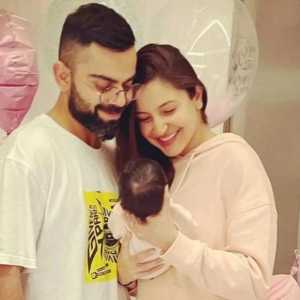 Virat's Valentine to Anushka became insanely viral in February 2017. Virat Kohli posted a photo of himself and Anushka and wrote: If you want it to be, every day can be a Valentine's Day. You make me feel like I have a day every day. After dating for several years, Anushka Sharma and Virat Kohli got married in a private ceremony at a secluded lodge in Tuscany in December 2017. They kept their departure from the airport with their friends and family in tow a secret until they were seen there.

The actress donned a Sabyasachi-designed pale pink embroidered lehenga to her wedding. Later, the couple hosted lavish wedding festivities in Delhi and Mumbai that brought together a number of Bollywood and cricket personalities. Anushka Sharma gave birth to their first daughter Vamika on January 11, 2021. Anushka Sharma's age doesn't define her several roles properly. Anushka Sharma being a good mother, wife, daughter, friend, and actress, proves every stereotypical barrier wrong.
Boyfriends and Relationship
Zoheb Yusuf
Anushka Sharma dated the model Zoheb Yusuf at the beginning of her career. Both of them had traveled to Mumbai after meeting in Bangalore. In the movie Rab Ne Bana Di Jodi, Anushka earned her big break. Zoheb allegedly left their connection by returning to Bangalore after receiving no offers from the industry.

Ranveer Singh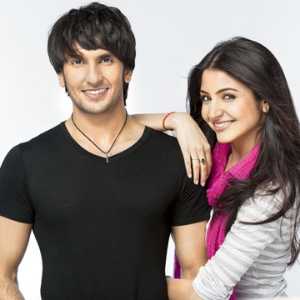 Even though Anushka Sharma and Ranveer Singh are currently both blissfully wed to their partners, there was once a period when these two were just dating. Nevertheless, the couple never formally acknowledged it. As of the right moment, Anushka and Ranveer have collaborated on three films: Band Baaja Baaraat, Ladies vs. Ricky Bahl, and Dil Dhadakne Do.

Although people appeared to like their on-screen chemistry, anytime these two were seen off-screen, all that could be seen was them jokingly fighting. There were numerous incidents that demonstrated that they were indeed dating each other. Ranveer was very happy being Anushka Sharma's Boyfriend. It is rumored that the actors became friends during the production of their debut movie, Band Baaja Baraat (2010). Their romance broke down during the 2011 International Indian Film Academy Awards.

There are rumors that Sonakshi Sinha and Ranveer Singh's performance made Anushka uncomfortable. They argued with one another. Ranveer admitted in an interview that the relationship soured. Ranveer acknowledged he previously missed Anushka.
Ranbir Kapoor
The Bollywood sequential Romeo actor Ranbir Kapoor also learned about Anushka's relationship. They both met at a Karan Johar party. Shahid and Ranveer Singh, Anushka's ex-boyfriends, were also at the party, but Anushka and Ranbir appeared to spend a lot of time together. Following this, both of them were spotted eating in a restaurant in Mumbai. Their on-screen relationship in Bombay Velvet and Ae Dil Hai Mushkil was overshadowed by their off-screen chemistry.

Virat Kohli
Anushka Sharma's romance with cricketer Virat Kohli has received a lot of media attention in India, despite her reluctance to discuss it in the open. Anushka Sharma's Boyfriend Virat Kolhi Turns to her Life Partner. The marriage took place on November 11 in Italy. Sharma gave birth to a girl, Vamika, on January 11, 2021.

Struggle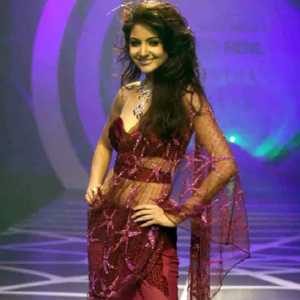 In movies, it can be difficult to get a break. Only a small portion of those who attempt to pursue a career as an actor ever succeed. Many well-known performers have talked about the hardships they faced while growing up. Anushka Sharma struggled among the A-list actresses since she had no film industry ties. She has never spoken about the struggles or rejections she endured in her formative years, though. The actress shares some unseen stories from her professional life in this frank, no-holds-barred conversation.

In an Interview, Anuska Sharma revealed, Since she was 15, she has experienced rejection. she won't discuss it since there is no need to. But she kept getting fired from shows and chosen for commercials, only to be replaced. All of that has also happened to me. Naturally, all of that is also a crucial aspect of the business and of life in general. However, to go through that at the juvenile age of 15, to be exposed to and judged solely on the basis of appearance, may also be quite mentally devastating. Your self-esteem takes a knock. she resolved it.

You are not the most attractive female we have ever seen, according to Adi. Therefore, he wasn't driving me to Rab Ne Bana Di Jodi for that reason. He assured me that he only signed me as a result of my talent and how I performed throughout the auditions. It had a great feeling. He called me not the most attractive female, but I didn't feel the least bit guilty about it. He was at least being truthful with me at the time.

Modelling Career
In her struggling days, Sharma relocated to Mumbai after graduating to advance her modeling career. She signed up with Elite Model Management, where Prasad Bidapa, a style consultant, trained her. Anushka Sharma made her runway debut in 2007 at the Lakme Fashion Week for the Les Vamps Show by designer Wendell Rodricks and was chosen as his finale model for the Spring Summer 2007 Collection.
Career
First Movie: Rab Ne Banadi Jodi (2008)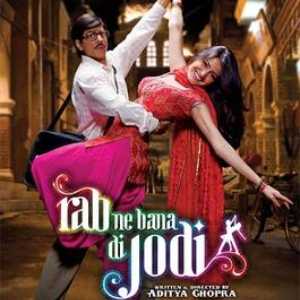 In Aditya Chopra's love drama Rab Ne Bana Di Jodi (2008), which starred Shah Rukh Khan, Anushka Sharma made her acting debut. She spent a day preparing for her screen test at the Yash Raj Studios and insisted on scheduling a scheduled one.

She signed a three-film contract with the business and was given the starring role of Tani Sahni, a young wife to Khan's portrayal of a middle-aged man. She was described as confident and upright by Khalid Mohamed of the Hindustan Times, although Nikhat Kazmi felt that she lacks all bravado and can hardly retain your attention in the movie. The movie was a huge commercial success, becoming the second-highest-grossing Hindi movie of that year, and Sharma received nominations for Best Actress Female Debut at the Filmfare Awards.

The Plot of the movie Rab Ne Bana di Jodi After Surinder Sahni and Taani's wedding, Surinder learns that his new bride doesn't care much for him. Surinder goes undercover, enrolls in the class, and tries to make friends with her when she decides to compete in a dance competition. Taani quickly develops feelings for Raj, her new dance partner, without realizing that he is actually her husband.

Band Baaja Baarat (2010)
Later in 2010, Anushka Sharma fulfilled her three-film deal with Yash Raj Films by costarring with newbie Ranveer Singh in the romantic comedy Band Baaja Baaraat, which was directed by Maneesh Sharma. She played the part of Shruti Kakkar, a driven Punjabi woman from the middle class who launches her own wedding planning company.

The hardest part of Sharma's performance, which she described as being crude but cute and requiring her to talk rapidly, occasionally mix words, and often omit phrases completely, according to her, was learning the Punjabi dialect in order to play the part.

Band Baaja Baaraat received favorable reviews and became a surprise smash. Critics complimented Sharma's performance, with many citing it as her greatest up to that moment. Sharma comes into her own as the ambitious Delhi girl, who dreams of upgrading to multi-crore Sainik Farms weddings, according to the critic Anupama Chopra. Sharma received her second nomination for the Filmfare Award for Best Actress for her performance in the movie.

The main story of Band Baaja Baraat centers around two young people from Delhi, Shruti, and Bittoo, who launch the Shaadi Mubarak wedding planning company. However, when Shruti falls in love with Bittoo, their working relationship is put in danger.

Sultan (2016)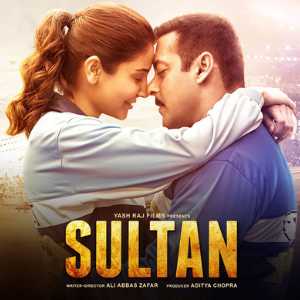 Sultan (2016), a romantic sports drama by Ali Abbas Zafar, is released by Yash Raj Films. She plays Aarfa Hussain, a wrestler from Haryana who encourages Salman Khan's main character to take up the sport. Because she did not have the physique of a wrestler, Sharma was initially hesitant to accept the role.

To contradict people's idea that all wrestlers are large, Sharma undertook a study on various weight categories. She spent six weeks honing her skills in the sport, picking up the Haryanvi language, and interacting with local female wrestlers. Reviews of the movie and her performance were disagreeable. Anushka Sharma's significant part in an androcentric movie received praise from critics.
Rachit Gupta of Filmfare describes Anushka Despite not having a wrestler's physique, Rachit Gupta of Filmfare called Sharma the greatest thing in the movie and said that even if she doesn't have the physicality of a wrestler, her spirited performance makes you believe in her strong but sensitive role. Sultan is one of the highest-grossing films in Indian cinema, with worldwide earnings of more than 5 billion (US$63 million).

Ae Dil Hai Mushkil (2016)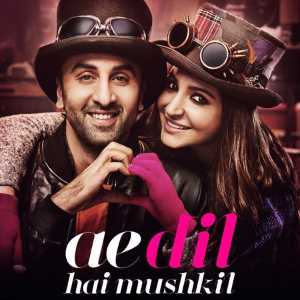 Later that year, Anushka Sharma found more fame when she co-starred with Ranbir Kapoor and Aishwarya Rai in Karan Johar's romance drama Ae Dil Hai Mushkil as Alizeh Khan, a free-spirited young woman in a loveless marriage. The Guardian's Mike Maccahil noted how Sharma's terrific spikiness and her chemistry with Kapoor improved a subpar film.

Sweta Kaushal of Hindustan Times applauded Sharma's strong female protagonist in another typically divided assessment. Sharma was nominated for Best Actress at the 62nd Filmfare Awards, and the movie received a worldwide gross of over 2 billion (US$25 million). Anushka Sharma was the most successful Bollywood actress of the year, according to Bollywood Hungama, with two of the highest-grossing movies of the year.

Zero (2018)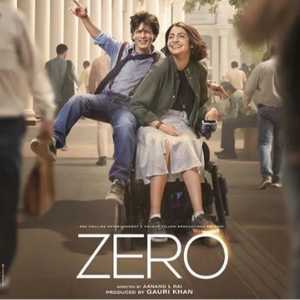 In Zero, a drama about a dwarf's romantic struggles involving two women, Anushka Sharma made her final film appearance of the year, reuniting with Shah Rukh Khan and Katrina Kaif. She met with an occupational therapist and an audiologist to prepare for her role as a NASA scientist with cerebral palsy; she also stayed in character and decided to utilize a wheelchair in between takes. Namrata Joshi of The Hindu found her earnest and invested, but Anupama Chopra said her representation of the condition was inconsistent and sloppy.

The plot of the zero centers around Aafia a scientist with cerebral palsy who Bauua, a short man, falls in love with but quickly breaks up with. Later, what he discovers about Aafia alters his life irrevocably.

Best Movies and Projects
The drama Patiala House (2011), which was also co-starring Akshay Kumar and was directed by Nikkhil Advani, was Anushka Sharma's first project that was not produced by Yash Raj Films. Anushka Sharma was chosen to play the love interest of Kumar's character, an aspiring cricketer (played by Kumar), who struggles to persuade his father of his vocation. In Yash Chopra's swan song, the love story Jab Tak Hai Jaan, Anushka Sharma appeared in a supporting role alongside Shah Rukh Khan and Katrina Kaif in 2012. This was Sharma's sixth project with Yash Raj Films and her second with Khan. She was chosen to play Akira Rai, a reporter for the Discovery Channel who aspires to direct documentaries. Sharma, according to Rajeev Masand, brings a spark to the film.

In Rajkumar Hirani's religious satire PK from 2014, Anushka Sharma is a television journalist who makes friends with an alien (played by Aamir Khan). Saibal Chatterjee, a critic, lauded Anushka Sharma and described Sharma's character as a feisty poetry-loving girl who knows her mind far more than most Hindi film heroines are allowed to. PK, a critically praised film that made over US$88 million globally, became the highest-grossing Bollywood movie. In addition to playing the lead part in Navdeep Singh's thriller NH10 (2015), Sharma also established a production company called Clean Slate Filmz.

Anushka Sharma played jazz singer Rosie Noronha in Anurag Kashyap's historical crime drama Bombay Velvet (2015), which also starred Ranbir Kapoor and Karan Johar and was based on the book Mumbai Fables by historian Gyan Prakash. She drew inspiration for her persona from Brigitte Bardot, Helen, and Waheeda Rehman, among other actresses. Sharma prepared by watching 1950s and 1960s movies as well as documentaries on hair and makeup. In addition, she employed temporary lip enhancers for the role, explaining on a talk show in 2014 that this was the cause of her altered appearance and dispelling rumors in the media that she had undergone plastic surgery. The reviews for Bombay Velvet, which was shown at the Locarno and Bucheon film festivals, were divided.

The same year, Anushka Sharma collaborated with Yash Raj Films for the eighth time on the comedy-drama Sui Dhaaga, which also starred Varun Dhawan and was about a young, impoverished couple who start their own small-scale clothing business. The Times of India's Ronak Kotecha commended the actors' understated connection and gave Sharma credit for performing the subdued character so naturally. She was nominated for the Best Actress category of the Filmfare Critics Award.

Anushka Sharma produced the horror movie Bulbbul for Netflix in 2020 in addition to serving as executive producer for her company's crime thriller series Paatal Lok, which was made available on Amazon Prime Video. In numerous of her company's films, Anna M. M. Vetticad identified reoccurring themes of feminism and the paranormal, and she praised Sharma for her courageous, non-conformist decisions as a producer. She developed Mai: A Mother's Rage, a Netflix television drama about a middle-aged housewife fighting crime, in 2022.

Upcoming Movies
Chakda Xpress (2023)
Anushka Sharma is all set to make her appearance on the big screen. The actress's last project was in 2018 and since then her fans are waiting for the heroine to make a comeback. Anushka Sharma has announced her upcoming project. She currently shooting for the movie Chakda Xpress. Chakda Xpress is based on the female Indian cricketer Jhulan Goswami. The movie is directed by the amazing Prosit Roy. The star cast also includes Renuka Shahane and Anshul Chauhan. Chakda Xpress will be released on the 2nd of February, 2023.
Career Timeline
Controversies
Criticism Over Virat's Poor Performance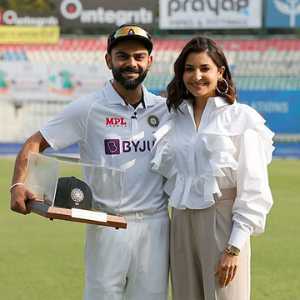 Several times, Anushka Sharma was blamed for Kohli's subpar performance on the field. Even though the pair made an effort to conceal their connection until their wedding by avoiding any public interactions, no one was unaware that they were dating. In India, cricket is more than just a game, and occasionally, fans go too far in their criticism of a player or a team's subpar performance. In 2016, Kohli even made the decision to support Anushka in a tweet.

Anushka, Virat Kohli's then-girlfriend, traveled to Australia to see India's World Cup 2015 semifinal match against the home nation. When Kohli was out for just one run off of thirteen balls, the cameras immediately panned to Anushka, who looked stunned and defeated. As a result of Kohli's poor performance with the bat, she was cruelly teased. Some have even mockingly claimed over the years that she ruined Kohli's game.
Gavaskar claimed that he hasn't had much practice due to lockdown and has only been seen playing cricket with Anushka as Kohli failed to get going for RCB in the 2020 IPL. The comment was mistranslated by some publishers, which caused a controversy that even led Anushka to criticize Gavaskar.
Team India Photo Controversy
Just a year after Kohli and Anushka's wedding, the Bollywood actress was visible in a snapshot of Team India's visit to the Indian High Commission in London during the 2018 tour of England. She received a lot of critical comments on social media for being in the picture. She later had to clarify that she did not want to be photographed, but the High Commissioner's wife requested that she be included in the picture nevertheless.

Net Worth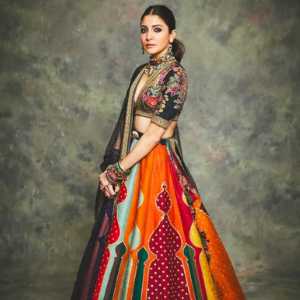 There are numerous young performers in Bollywood films who have excelled as actors and filmmakers. Anushka Sharma is one such gifted actress who has entered Bollywood film and stunned everyone with her very first movie. She began her career as a model and is now one of the well-known actors in the Hindi film industry. In 2011, she was ranked sixth on The Times of India's list of the Most Desirable Women. She has been included in Forbes India's Celebrity 100 since 2012, a ranking of Indian celebrities based on their popularity and earnings. She peaked at number 16 in 2018, earning an estimated 45.83 crore (US$5.7 million) annually, making her the third-highest-paid actress. Anushka Sharma has a $35 million net worth (Rs. 255 Crore).

Anushka Sharma's estimated total net worth is $35 million, which is roughly equivalent to 255 crore Indian rupees in Indian currency (i.e. approx Two Hundred and Fifty-Five Crore INR). Her personal assets and brand sponsorships account for the majority of her income. As a producer, she also receives a profit share from her films.
Anushka Sharma's net worth has increased by 80% in the last three years. One of the most in-demand performers in Bollywood, Anushka Sharma believes in donating a portion of her income to charitable causes and organizations. She also pays among the highest taxes in the nation. The monthly income f Anuska Sharma is Above 1 Crore.

Anushka's individual investment is thought to be worth 36 crores of rupees. She also has a number of real estate properties spread out among the courtiers. Few of the world's most luxurious cars are owned by Anushka. Anushka Sharma's automotive collection features high-end automakers like BMW, Range Rover, and Mercedes.
Awards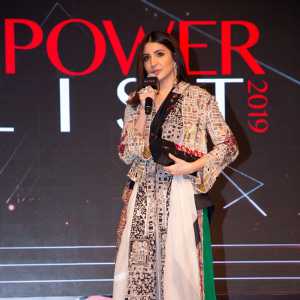 2009-Won Star Guild Awards for Rab Ne Bana Di Jodi-Best Female Debut
2009-Won Producers Guild Film Awards for Rab Ne Bana Di Jodi-Best Female Debut
2011- Won International Indian Film Academy Awards for Band Baaja Baaraat- Best Actress
2011- Won International Indian Film Academy Awards for Band Baaja Baaraat- Hottest Pair along with Ranveer Singh
2011- Won Star Guild Awards for Band Baaja Baaraat- Best Actress in a Leading Role
2011- Won Producers Guild Film Awards for Band Baaja Baaraat- Best Actress in a Leading Role
2012- Won Stardust Awards for Ladies vs Ricky Bahl-Best Comedy/Romance Actress
2012- Won Filmfare Awards for Jab Tak Hai Jaan-Best Actress in a Supporting Role.
2012- Won International Indian Film Academy Awards for Jab Tak Hai Jaan-Best Actress in a Supporting Role.
2012- Won Zee Cine Awards Awards for Jab Tak Hai Jaan-Best Actress in a Supporting Role.
2016- Won Star Guild Awards for NH10- K. A. Abbas Honour for Social Consciousness
2016- Won Screen Awards for Dil Dhadakne Do-Best Ensemble Cast
2017- Won Stardust Awards for Sultan- Best Actress of the year
2017- Won Stardust Awards for Ae Dil Hai Mushkil- Best Actress of the year
2019- Won Zee Cine Awards for Pari- Best Actor (Female) - Jury's Choice
7 Interesting Facts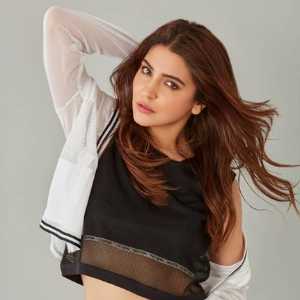 Anushka seems to be a pretty private person, whereas Ranbir supposedly enjoys having fun with his co-stars. Anushka reportedly started crying after Ranbir Kapoor apparently annoyed her during one of these episodes.
Anushka Sharma and cricket have a long history together. A cricket player at the state level was her brother.
Anushka, who was raised in Bengaluru, was born in Ayodhya to an Army officer father and a housewife mother. Because of her father's deployments, Anushka was raised in India.
Few people are aware of the dedicated actress' relatively easy start to her modeling career. She was discovered by renowned fashion designer Wendell Rodricks at a denim store as she was shopping at a mall in Bangalore, and he gave her her first break as a model!
Anushka Sharma has also stated publicly that she enjoys receiving attention. She claimed in an interview with India Today that because I came from an army family, I am not spoiled. However, all actors are attention seekers. It is a risk we face on the job. I won't be doing my job well if I don't try to attract attention.
Only Anushka Sharma has had films like Jab Tak Hai Jaan and Rab Ne Bana Di Jodi directed by both Yash and Aditya Chopra. Before her, only Shah Rukh Khan enjoyed that honor.
One of M. F. Hussian's famous muses was Anushka Sharma. The artist must have thought the actress was on the bee's knees since he wanted to paint her.
Profile Summary
Social Media
Frequently Asked Questions