Ranveer Singh Biography, Age, Wife, Career, Movies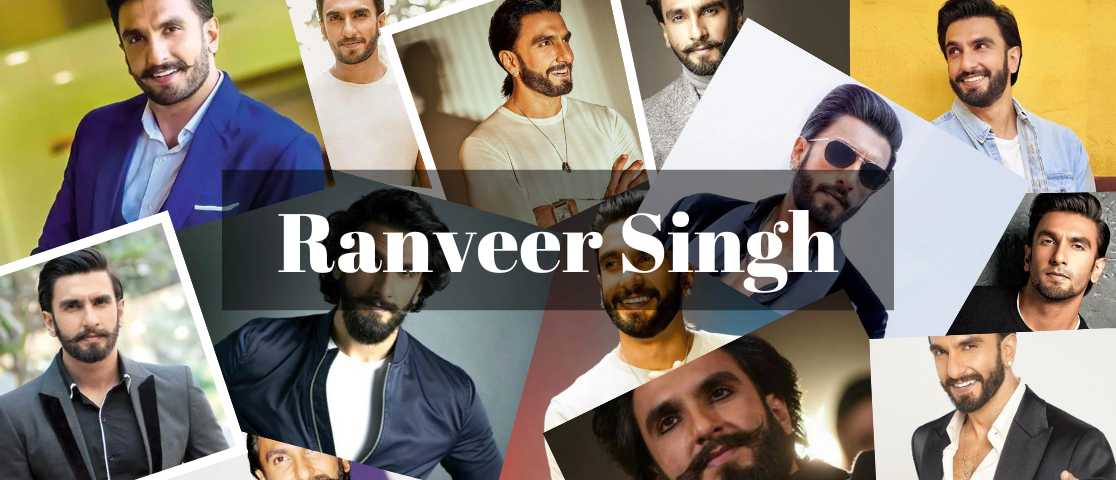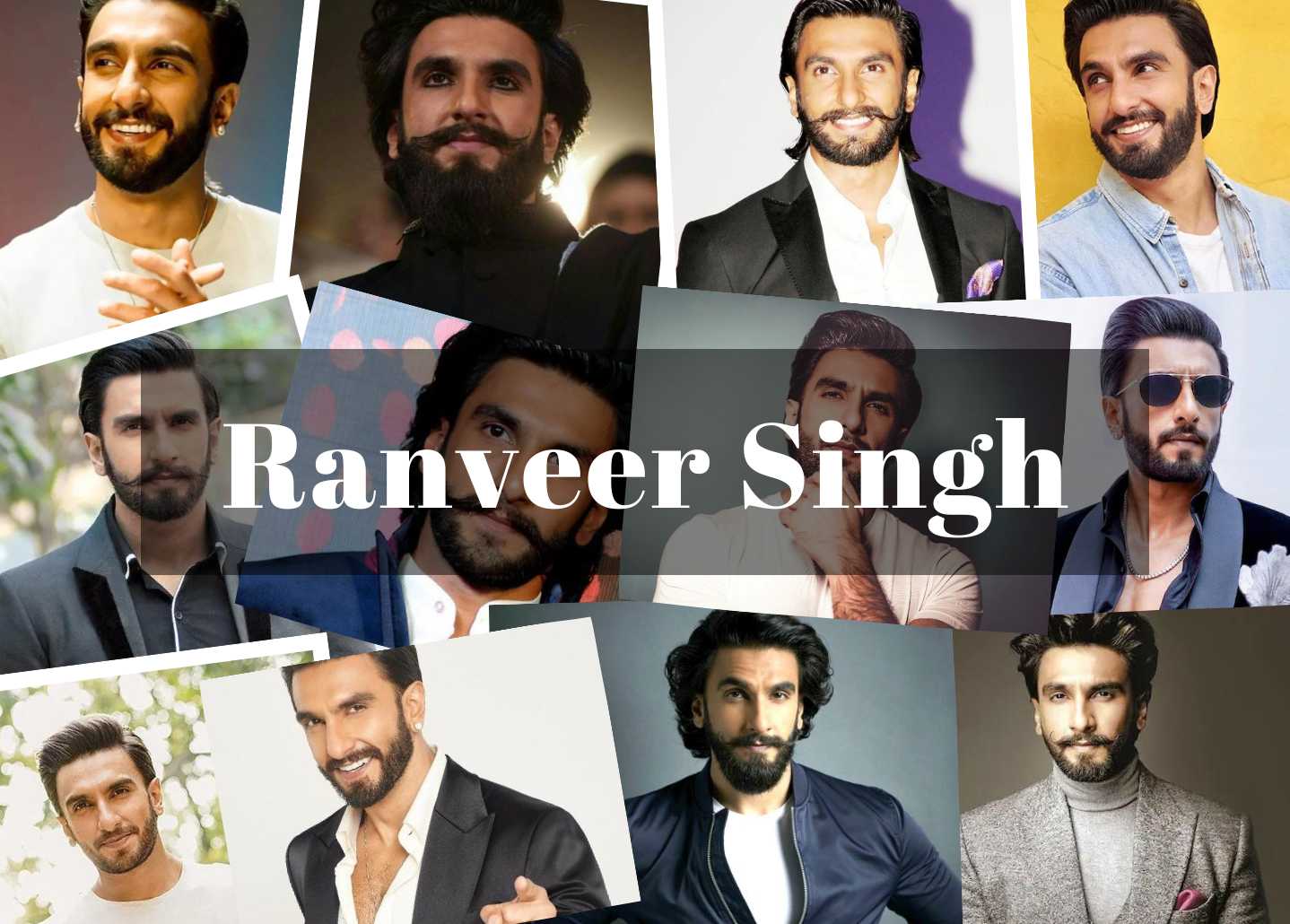 | | |
| --- | --- |
| Ranveer Singh | Details |
| Profession | Actor |
| Celebrity Type | Movie Star |
| Age | 37 Years as of 2022 |
| Date Of Birth | 6th July,1985 |
| Zodiac Sign | Cancer |
| Hometown | Mumbai |
| Height | 5 Feet 10 Inches |
| Birthplace | Mumbai, Maharashtra |
| Wife | Deepika Padukone |
| Weight | 75 Kgs |
| Notable Work | Bajirao Mastani, Gully Boy, Band Baaja Baarat |
| Nationality | Indian |
| Net Worth | $30 Million |
| Net Worth in rupees | 223 Crores |
| Instagram | @ranveersingh |
| Twitter | @ranveerofficial |
| Hobbies | Reading, Dancing |
| First Movie | Band Baaja Baarat |
Biography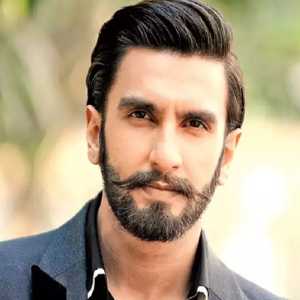 Ranveer Singh performs in Hindi-language movies. He is one of the highest-paid Indian actors and has been listed on Forbes India's Celebrity 100 list since 2012.

He has won numerous honors, including four Filmfare Awards. Following graduation from Indiana University Bloomington with a bachelor's degree, Singh went back to his own country to start an acting career. He had a brief career in advertising before making his acting debut in the 2010 romantic comedy Band Baaja Baaraat from Yash Raj Films. He received the Filmfare Award for Best Male Debut because the movie was both a critical and financial success. He distinguished himself through his collaborations with Sanjay Leela Bhansali, starting with the love story Goliyon Ki Raasleela Ram-Leela, and received attention for his portrayal of a melancholy thief in the drama Lootera 2013.

For his performances as Bajirao and Alauddin Khilji in Bhansali's historical dramas Bajirao Mastani (2015) and Padmaavat (2018), respectively, Singh won praise from critics. For the former, he received the Filmfare Award for Best Actor, and for the latter, the Filmfare Critics Award. These are some of the highest-grossing Indian movies, together with the 2018 action movie Simmba, in which he played the lead role.

In Zoya Akhtar's musical drama Gully Boy, in which he played an aspiring rapper, he received another Filmfare Award for Best Actor (2019). Singh has hosted the television game show The Big Picture (2021–2022) and also works as an endorsement for a number of companies and goods. Ranveer Singh's Wife name is Deepika Padukone, is a frequent co-star.
Age
Indian actor, Ranveer Singh Bhavnani's birthday is on the 6th of July. He was born in the year 1985. Ranveer Singh's age is 37 as of 2022. Ranveer Singh's zodiac sign is Cancer.
Family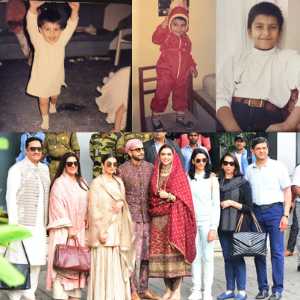 Ranveer Singh was born on July 6, 1985, to Anju and Jagjit Singh Bhavnani in Bombay (now Mumbai), India, into a Sindhi Hindu household. During the Indian Partition, his grandparents relocated to Bombay from Karachi, Sindh, in modern-day Pakistan.

Ritika Bhavnani Ranveer Singh's older sister. Singh is the maternal second cousin of Sonam Kapoor, daughter of actor Anil Kapoor and wife Sunita Kapoor, and the paternal grandson of Chand Burke. Singh argues that he abandoned the Bhavnani surname because he believed it to be too long, with too many syllables, which would have diminished the value of his brand as a saleable commodity.

Education
Ranveer Singh took part in a number of school plays and discussions since he had always wanted to be an actor. After enrolling at Mumbai's H.R. College of Commerce and Economics, Singh discovered that breaking into the movie business was not simple.

Singh concentrated on writing since he believed performing was too fantastical. He traveled to the US and attended Indiana University to earn his bachelor's in arts degree. He chose to minor in theatre and enroll in acting classes at the university.

Relationships
Ahana Deol
Ranveer Singh's first love in the business was with Ahana Deol, the younger daughter of Dharmendra Singh and Hema Malini. Ahana Deol and Ranveer Singh belonged to the same friend group and had been dating since their college days. Ahana Deol, however, left Ranveer Singh for Aaditya Roy Kapoor, another well-known Bollywood actor.
Anushka Sharma
The blockbuster hit movie "Band Baja Barat" starred Ranveer Singh and Anushka Sharma. The movie was really great, and everyone adored their unforgettable performances. Their on-screen chemistry is incredible, and it didn't take long for them to start dating when their on-screen romance transitioned to real-life love. Ranveer had remarked that he misses Anushka a lot and finds it offensive when people make disparaging remarks or write about her. I have never encountered someone purer than her. Anushka Sharma is without a doubt a very sincere person, but the reason for their breakup with Ranveer is still a mystery.
Wife- Deepika Padukone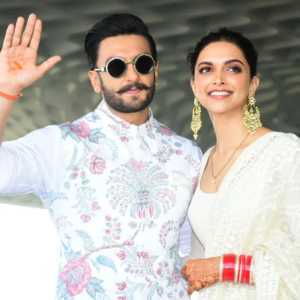 After dating for six years, Ranveer Singh and Deepika Padukone got married in November 2018. They fell in love while filming their debut movie, Goliyon Ki Raasleela Ram-Leela, directed by Sanjay Leela Bhansali and released in 2013. Being required to remain away from home for extended periods of time during shootings is an occupational risk for performers who are in high demand. Ranveer Singh frequently travelled across the distance to see Deepika Padukone when she was filming. Along with this, the couple wed on-screen in Padukone's movie, making their romance official. Her childhood home in Bengaluru hosted a traditional puja to kick off the festivities, and she looked stunning in a brilliant orange costume by Sabyasachi. Following this, the pair took a flight to Italy to begin their two-day wedding festivities. The couple chose Villa del Balbianello in Lake Como as their wedding location, and the celebrations were carried out over several weeks.

The pair harmonised their outfits with Sabyasachi kurta sets in tones of red and blush pink for the festivities. First in line was the outdoor mehandi ceremony, which took place on November 13. Deepika Padukone and Ranveer Singh chose to honour both their distinctive cultural backgrounds by getting married in Konkani on November 14 (reflecting Padukone's South Indian heritage) and Anand Karaj on November 15 (paying homage to Singh's Sindhi heritage).
Career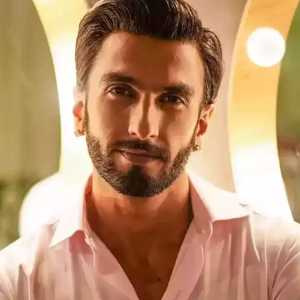 Ranveer Singh worked as a copywriter for several years in the advertising industry with companies like O&M and J. Walter Thompson after finishing his education and moving back to Mumbai in 2007. He was an assistant director as well, but he left to focus on performing. He then made the decision to assign directors to his portfolio. He would attend a variety of auditions but never received any good offers and only received calls for little roles: Everything was so hopeless. It was quite annoying. There were instances when I questioned whether or not I was doing it appropriately.

Ranveer takes acting classes in addition to his studies even though he is in the United States. He chose theatre as his minor in college and returned to Mumbai in 2007 after finishing his studies. Before beginning to work as an assistant director, he spent a few years working as a copywriter in the advertising industry. He stopped working as an assistant director, seriously started acting, and began submitting his portfolios to directors. He believed that his young appearance would be successful and land him a main job. He turned down offers from music videos and soap operas on television. He only focused on developing his Bollywood acting career. Ranveer would personally approach the producers and request a job after presenting his portfolio. He participated in a variety of auditions and was given little jobs every four to five months. This made him quite discouraged, and he frequently had second thoughts about his love of acting.

Ranveer was only contacted by Yash Raj Films for an audition in January 2010. (YRF). They informed him that a lead role was needed for their movie Band Baaja Baaraat. He went to the audition where two scenes were to be performed. His acting abilities greatly surprised Yash Raj vice president Aditya Chopra. He made the choice to cast Ranveer in the Bittu Sharma character. After two weeks, the casting for Ranveer Singh's leading part opposite Anushka Sharma in the romantic comedy Band Baaja Baaraat was decided.

Band Baaja Baaraat was a box office and critical triumph. According to the Box Office India website, the movie made over 21.44 crore after five weeks, making it a box-office hit. Ranveer's performance in the film received high praise. He was an excellent typical Delhi University ka launda. He overnight became a celebrity.
First Movie: Band Baaja Baaraat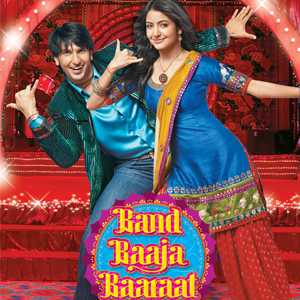 Anushka Sharma and Ranveer Singh play the leads in the 2010 Hindi-language romantic comedy Band Baaja Baaraat. Both Maneesh Sharma and actor Singh are making their feature film debuts in Hindi with this one. The movie is a love story that takes place in the wedding planning industry.

The worldwide release took place on December 10, 2010. Despite initial competition from No Problem and Tees Maar Khan, the movie got widespread praise from critics and was a financial success. It became well-known for its original subject and screenplay and ended up being one of the most popular and critically acclaimed films of the year. On February 21, 2014, Aditya Chopra's Yash Raj Films released the Tamil adaptation Aaha Kalyanam, which also starred Nani and Vaani Kapoor in the key roles.
Bajirao Mastani
Sanjay Leela Bhansali is the director of the 2015 Indian epic historical romance film Bajirao Mastani, which he also co-produced with Eros International and wrote the soundtrack for. In addition to Tanvi Azmi, Vaibhav Tatwawaadi, and Priyanka Chopra, the movie also stars Ranveer Singh, Deepika Padukone, and Milind Soman in supporting parts. The Maratha Peshwa Bajirao I (1700–1740 AD) and his second wife, Mastani, are the subjects of the Marathi novel Rau by Nagnath S. Inamdar, which served as the basis for the film Bajirao Mastani.

The film, which Bhansali first announced in 2003 but had been in development since the 1990s, experienced numerous production delays as a result of its shifting cast. Before being resurrected in 2014, Bajirao Mastani, a passion project for Bhansali, spent the following eleven or twelve years in development hell. In order to increase its grandeur and high production value, extensive research was conducted before pre-production began, which called for the development of twenty-two elaborate sets, as well as countless costumes and props. The majority of the footage was shot on sets built at Film City, with certain scenes being shot on site. Several scenes were improved in post-production using visual effects and CGI.

The 18 December 2015 release of the movie garnered plaudits for the cast performances, Bhansali's direction, and a number of technical accomplishments. Scale, grandeur, and attention to detail are among the qualities that have been praised for Bajirao Mastani.


Bajirao Mastani won seven National Film Awards, including Best Direction for Bhansali and Best Supporting Actress for Azmi. It also received numerous other honors. The movie won nine honors, including Best Film, Best Director for Bhansali, Best Actor for Singh, and Best Supporting Actress for Chopra, at the 61st Filmfare Awards, where it received a record-breaking 14 nominations. At the Zee Cine Awards, Padukone received Best Actor - Female and Singh took home the Critics Award for Best Actor - Male.
Lootera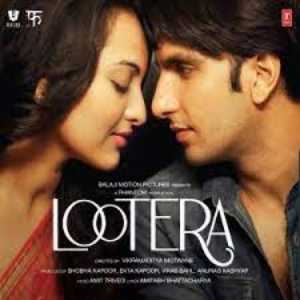 Lootera is a 2013 Indian Hindi-language historical romance drama film that was partly inspired by O. Henry's 1907 short story The Last Leaf. It was directed by Vikramaditya Motwane. After the widely praised Udaan, Motwane directed this movie (2010). It depicts the tale of a young conman acting as an archaeologist and the daughter of a Bengali zamindar during the 1950s, against the backdrop of the Zamindari Abolition Act by the newly independent India. Sonakshi Sinha and Ranveer Singh play key roles in the movie.

The movie, which was produced by Shobha Kapoor, Ekta Kapoor, Anurag Kashyap, and Vikas Bahl, has cinematography by Mahendra J. Shetty and music and background score by Amit Trivedi with lyrics written by Amitabh Bhattacharya. When Lootera was first released, it received a lot of positive reviews, with particular attention being paid to Sinha's acting. It was also regarded as one of the greatest films of 2013.
Goliyon Ki Raasleela Ram-Leela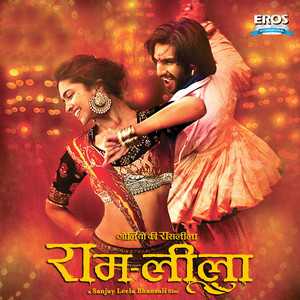 Movie Goliyon Ki Raasleela Sanjay Leela Bhansali wrote and directed the 2013 Indian Hindi-language tragic romance movie titled Ram-Leela. He also provided the soundtrack for the movie. Deepika Padukone and Ranveer Singh star in the movie, which Bhansali and Kishore Lulla of Eros International co-produced. Supriya Pathak, Richa Chadda, Sharad Kelkar, Gulshan Devaiah, Barkha Bisht Sengupta, and Abhimanyu Singh make up the supporting cast. Priyanka Chopra appeared in the song "Ram Chahe Leela" as a cameo. Based on William Shakespeare's tragedy Romeo and Juliet, Ram-Leela tells the story of the star-crossed romance between the two titular lovers, who are members of opposing groups yet fall in love with one another.
Gully Boy
Gully Boy is a 2019 Indian musical drama film in the Hindi language that was written and directed by Zoya Akhtar. Under the auspices of Tiger Baby Films and Excel Entertainment productions, Ritesh Sidhwani, Farhan Akhtar, and Akhtar produced the movie. American rapper Nas served as executive producer. Along with Alia Bhatt, Kalki Koechlin, Siddhant Chaturvedi, Vijay Varma, Amruta Subhash, and Vijay Raaz in supporting parts, it stars Ranveer Singh as the film's title character. The movie is a coming-of-age tale about aspiring street rapper Murad Ahmed (Singh), from the Dharavi slums of Mumbai, who was inspired by the lives of Indian street rappers DIVINE and Naezy.

Gully Boy's main photography commenced in January 2018 and ended in April 2018. It had its world premiere on February 9 at the Berlin International Film Festival and was widely acclaimed upon distribution on February 15. It became the seventh-highest-grossing Hindi film of the year with a global gross of over 238 crores (US$33.8 million).

Gully Boy became the second movie to win all four acting categories, 21 years after Kuch Kuch Hota Hai, winning a record 13 Filmfare Prizes, the most for a single film in a year. These awards were Best Film, Best Director, Best Actor (Singh), and Best Actress (Bhatt) (1998). At the Bucheon International Fantastic Film Festival in South Korea, it received the NETPAC Award for Best Asian Film. It was also chosen as India's submission for the 92nd Academy Awards' Best International Feature Film category, although it did not receive a nomination.
Dil Dhadakne Do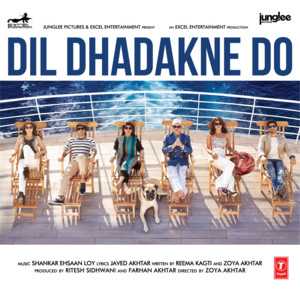 Dil Dhadakne Do is a 2015 Indian comedy-drama film in the Hindi language that was produced by Ritesh Sidhwani and Farhan Akhtar under the Excel Entertainment label. It was directed by Zoya Akhtar.


Anil Kapoor, Shefali Shah, Priyanka Chopra, Ranveer Singh, Anushka Sharma, and Farhan Akhtar all play key roles in the ensemble drama, which also features Aamir Khan as the voice of Pluto, the family dog who serves as the movie's narrator. Rahul Bose, Zarina Wahab, Vikrant Massey, Pawan Chopra, Parmeet Sethi, Dolly Mattdo, and Manoj Pahwa are among the supporting actors. In order to commemorate their parents' 30th wedding anniversary, the Mehras, a dysfunctional family, take their relatives and friends on a cruise. After the vacation, the Mehras reconcile.
83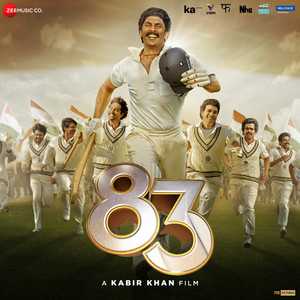 In 2021, Kabir Khan will write and direct the Hindi-language sports drama film 83, which will also star Deepika Padukone, Vishnu Vardhan Induri, Sajid Nadiadwala, and Reliance Entertainment.

The 1983 Cricket World Cup-winning India national cricket team, coached by Kapil Dev, was the inspiration for the scenario and dialogue in the movie, which Khan co-wrote with Sanjay Puran Singh Chauhan, Vasan Bala, and Sumit Arora. Rob Miller oversaw the movie's sports action. Jiiva, Pankaj Tripathi, Tahir Raj Bhasin, Saqib Saleem, Jatin Sarna, Chirag Patil, Dinker Sharma, Nishant Dahiya, Harrdy Sandhu, Sahil Khattar, Ammy Virk, Adinath Kothare, Dhairya Karwa, and R. Badree are among the ensemble cast members in this film.

Midway through July 2016, the Indian team of 1983 and its star player Kapil Dev were formally introduced to Phantom Films, the company that owned the film's rights. They then signed a Memorandum of Understanding (MoU) to develop the official biography. Singh and Khan were added to the winning team's biopic, which Reliance Entertainment officially revealed in September 2017 when they joined as producers. The film started principal photography on June 5, 2019, after a lengthy casting and pre-production process. For the next three months, it was primarily shot in and around England, with a little amount of time spent in India. Filming was completed on October 7, 2019.

Both critics and viewers gave the movie high marks for the cast performances, the screenplay, the director, and the technical aspects. Despite receiving favorable reviews, the movie ultimately failed to make money at the box office in India even though it enjoyed tremendous success abroad, going on to become the highest-grossing Hindi film of 2021.
Jayeshbhai Jordaar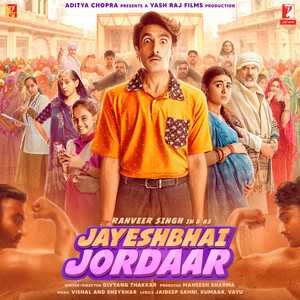 A comedy-drama in the Hindi language, Jayeshbhai Jordaar was written and produced by Aditya Chopra and Maneesh Sharma under the banner of Yash Raj Films in 2022. Ranveer Singh plays the title character in the movie, the son of a traditional Gujarati sarpanch who supports equal rights for men and women in society. Boman Irani and Ratna Pathak Shah play minor parts, and Shalini Pandey also appears.

After pre-production concluded in May 2019, the movie received its official announcement; on December 4, 2019, the Mumbai shooting got underway. The second schedule began in Gujarat in January 2020, and it was completed on February 7 of that same year.

The COVID-19 epidemic in India forced the postponement of Jayeshbhai Jordaar, which was first scheduled for release in theatres on 2 October 2020 and then again on 27 August 2021. Instead of releasing the film via OTT channels, the producers opted to wait for the pandemic to pass. The movie opened in theatres on May 13, 2022. The movie ultimately failed to perform well at the box office, becoming Singh's second consecutive flop.
Sooryavanshi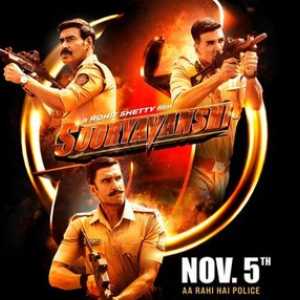 The action movie Sooryavanshi, which is set in 2021 and is in the Hindi language, was written and directed by Rohit Shetty. It was also co-produced by Reliance Entertainment and Hiroo Yash Johar, Karan Johar, Apoorva Mehta, and Dharma Productions, as well as by Aruna Bhatia and Cape of Good Films.

The fourth entry in Shetty's Cop Universe features Akshay Kumar as DCP Veer Sooryavanshi, head of the ATS. While Katrina Kaif, Jackie Shroff, Jaaved Jaaferi, Vivan Bhatena, Niharica Raizada, Gulshan Grover, Abhimanyu Singh, Sikandar Kher, Nikitin Dheer, and Kumud Mishra play crucial roles, Ajay Devgn and Ranveer Singh briefly reprise their Singham and Simmba roles from the Cop Universe.

Sooryavanshi's character was introduced with the announcement of Kumar's character near the end of Simmba. It was originally scheduled for release on March 24, 2020, then 2021, but was delayed because of the COVID-19 outbreak in India. It was finally released in theatres on November 5, 2021, which also happened to be Diwali, following multiple delays. With global revenue of 295 crores, Sooryavanshi became the first significant Hindi film to be commercially successful after COVID-19 despite receiving mixed reviews from critics.
Upcoming Movies
Takht The multi-starrer movie, which is now in pre-production, was directed by Karan Johar. Ranveer Singh plays Aurangzeb's older brother Dara Shukoh in the movie. Cirkus Cirkus, a movie directed by Rohit Shetty, is scheduled to premiere in December. Ranveer Singh and Deepika Padukone will play the key characters in the movie. Prem Kahani in Rocky & Rani A North Indian boy and a South Indian girl's adult love story will be revealed in the movie, which is set for release early the following year. Ranveer Singh and Alia Bhatt will play the main characters in the Karan Johar-directed movie.
Rocky Aur Rani Ki Prem Kahani
Hindi-language romantic drama Rocky Aur Rani Ki Prem Kahani is being directed by Karan Johar and made by Dharma Productions. Dharmendra, Jaya Bachchan, Shabana Azmi, Ranveer Singh, and Alia Bhatt play the leading characters in the movie. The movie is slated for release on April 28, 2023.
Career Timeline
Controversies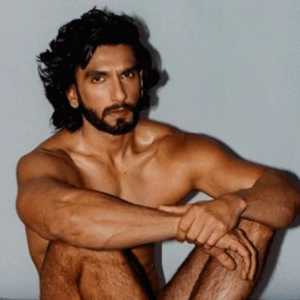 Ranveer Singh is in trouble as a lawyer has complained about him to the Maharashtra State Commission for Women over his naked photo session. According to the accuser, Ranveer's photograph violates the "dignity of women and young children." He directed that the contentious images be taken down from social media and asked the commission to issue a notice to Ranveer Singh. A Mumbai NGO recently filed a FIR at the Chembur police station against the actor for 'hurting sensibilities of women' through his nude photograph. However, many of his followers and professional colleagues have praised his images and are expressing their support for Ranveer.

As a kind of protest against the photo shoot, an NGO in Indore initiated a clothing donation campaign. Their statement included the following quote: "These kinds of behaviours should be forcefully resisted; if it is not, second and third rank performers will also follow the same path for earning cheap attention, which will result in the worst situation."

The Aston Martin Rapide set where the Bollywood actor Ranveer Singh works is frequently photographed. Twitter fans complained about the actor after seeing him recently driving a Rapide that was coated in blue paint. He was accused of driving the car without legal insurance by the other users.Ranveer Singh is allegedly driving around with no valid insurance, according to many people who mentioned Mumbai Police. In response to the tweets, Mumbai Police stated that the traffic branch has been notified of the complaint. The insurance document has now been released to the public by a person on Ranveer Singh's team. The sources for TOI also said that not enough fact-checking was done before spreading this false information.


There are still many situations where the insurance information is not submitted online, even though it is now linked to the vehicle's registration and the facts may be obtained online. The majority of police checkpoints now check the information online rather than requesting actual documentation. Physical documents, however, may take precedence over online records if the information is not available online.

Net Worth
Ranveer Singh, the most well-known Indian actor, is thought to have a net worth of roughly $30 million, or 223 crore Indian rupees. Ranveer charges a huge fee of INR 20 Crore for each film, and he has also endorsed a number of companies.

Ranveer Singh's income is based on his stage performances, brand endorsements, and movie fees. Along with compensation, he can also get a cut of the movie's profits as profit sharing. According to reports, he was India's fifth-highest-paid actor in 2019. About 28 businesses, including Head & Shoulders, Ching's, Jack & Jones, Thums Up and Make My Trip, Manyavar, Bingo, Set Wet, Colgate, and others, are supported by Ranveer Singh.

Ranveer Singh charges between Rs. 4 and 5 crores for brand endorsements, according to the trade analyst. The brand value of Ranveer Singh is around 84 crores of rupees. He owns approximately 1000 pairs of shoes costing 68 lacs rupees. Ranveer Singh also has a variety of vehicles, including an Aston Martin Rapid S, a Mercedes GLS, and a Jaguar XJ L. He recently purchased a $3 million Lamborghini.
Awards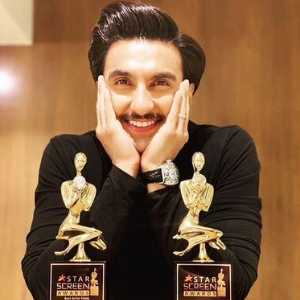 Ranveer Singh has won Filmfare Award for Best Debut male for the film Band Baaja Baaraat.
Ranveer Singh has won Filmfare Award for Best Actor for the film Goliyon Ki Raasleela Ram-Leela.
Ranveer Singh has won Filmfare Award for Best Actor Critics for the film Padmaavat.
Ranveer Singh has won Filmfare Award for Best Actor for the film Gully Boy.
Ranveer Singh has won International Indian Film Academy Award for Best star debut for the film Band Baaja Baaraat.
Ranveer Singh has won International Indian Film Academy Award for Best Actor for the film Bajirao Mastani.
Ranveer Singh has won International Indian Film Academy Award for for Best Actor for the film Padmaavat.
Ranveer Singh has won Star Screen Award for Best Ensemble Cast for the film Bajirao Mastani.
Ranveer Singh has won Star Screen Award for Best Actor for the film Padmaavat, Gully Boy.
5 Amazing Facts
Because Ranveer Singh thought Ranveer Singh sounded short and clean, in contrast to his previous last name, the actor decided to drop his genuine last name, Bhavnani. Singh admitted in an interview that he thought it was too long and lacked the correct ring to it.
The two Bollywood icons are related, that much is true. On Sonam Kapoor Ahuja's mother's side of the family, Ranveer Singh is her second cousin. He even had a significant role in the Kapoor-Ahuja wedding, serving as the MC for the couple's Mehendi with Arjun Kapoor.
Singh served customers at Starbucks on a part-time basis while pursuing his degree at Indiana University. Even as a college student, he would prepare and sell butter chicken to make some additional money.
Singh began working as a copywriter at advertising firms like O&M and J Walter Thompson after finishing college before deciding to leave and pursue a career in Bollywood.
Bollywood actor Ranveer Singh invested in SUGAR Cosmetics, a direct-to-consumer (D2C) company, as his first startup investment. In 2015, SUGAR Cosmetics launched as a direct-to-consumer business, and in 2017, it entered the offline market.

How to book a personalised celebrity video wish from a celebrity similar to Ranveer Singh?
Knowing about Ranveer Singh is so much fun. How about getting a message from a celebrity similar to Ranveer Singh? Tring makes it possible!

Now you can get a personalised celebrity video message from over 12000+ celebrities!

What's better than your favourite celebrity making a video for your loved ones? This is your chance to get a personalised celebrity message from celebs like Daisy Shah, Shankar Mahadevan, Shaan, Salim Merchant, Shraddha Arya and many more!

All the best experiences, moments and special wishes in one FREE Celebrity Video!

It takes just 4 steps to share the best anniversary wishes with your wife. Surprise your loved ones now!


Click here to fill out the form above.
Fill in the required details
Click on "Claim Your Rewards"
Select your favourite celebrity.
Your Personalised Celebrity Shoutout Video/Message will be delivered to your mail/Whatsapp, which takes care of your pocket as well!
Ready to make memories? Book your wish now!
Social Media
Frequently Asked Questions