Richa Chadda | Biography, Engagement, Best Movies, Struggles

Faraz Shaikh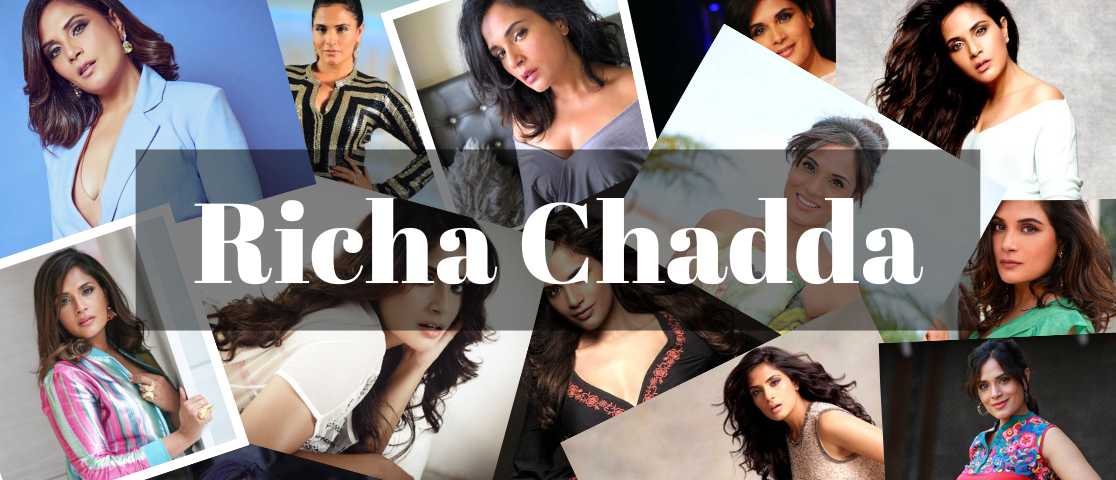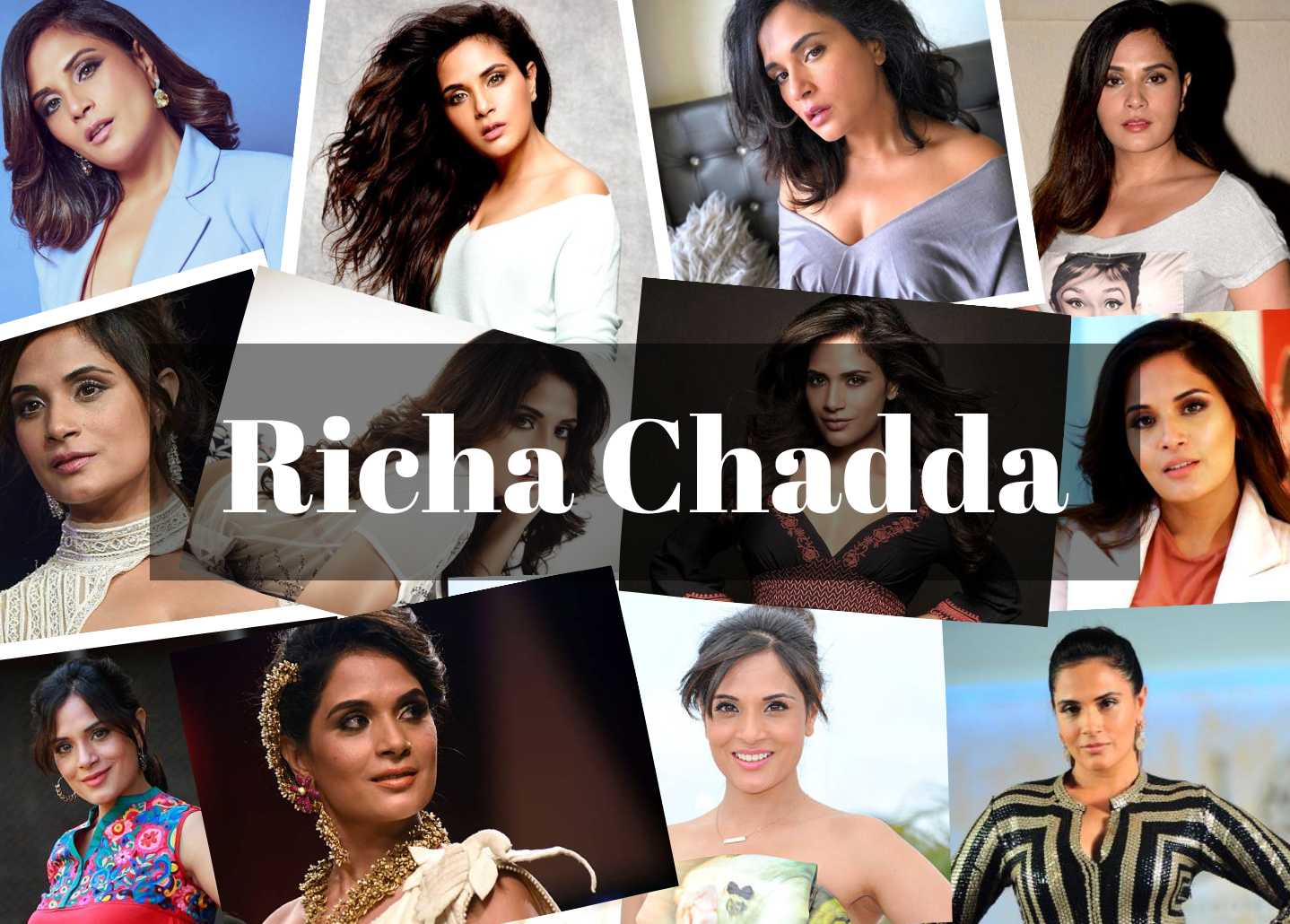 Richa Chadda's Biography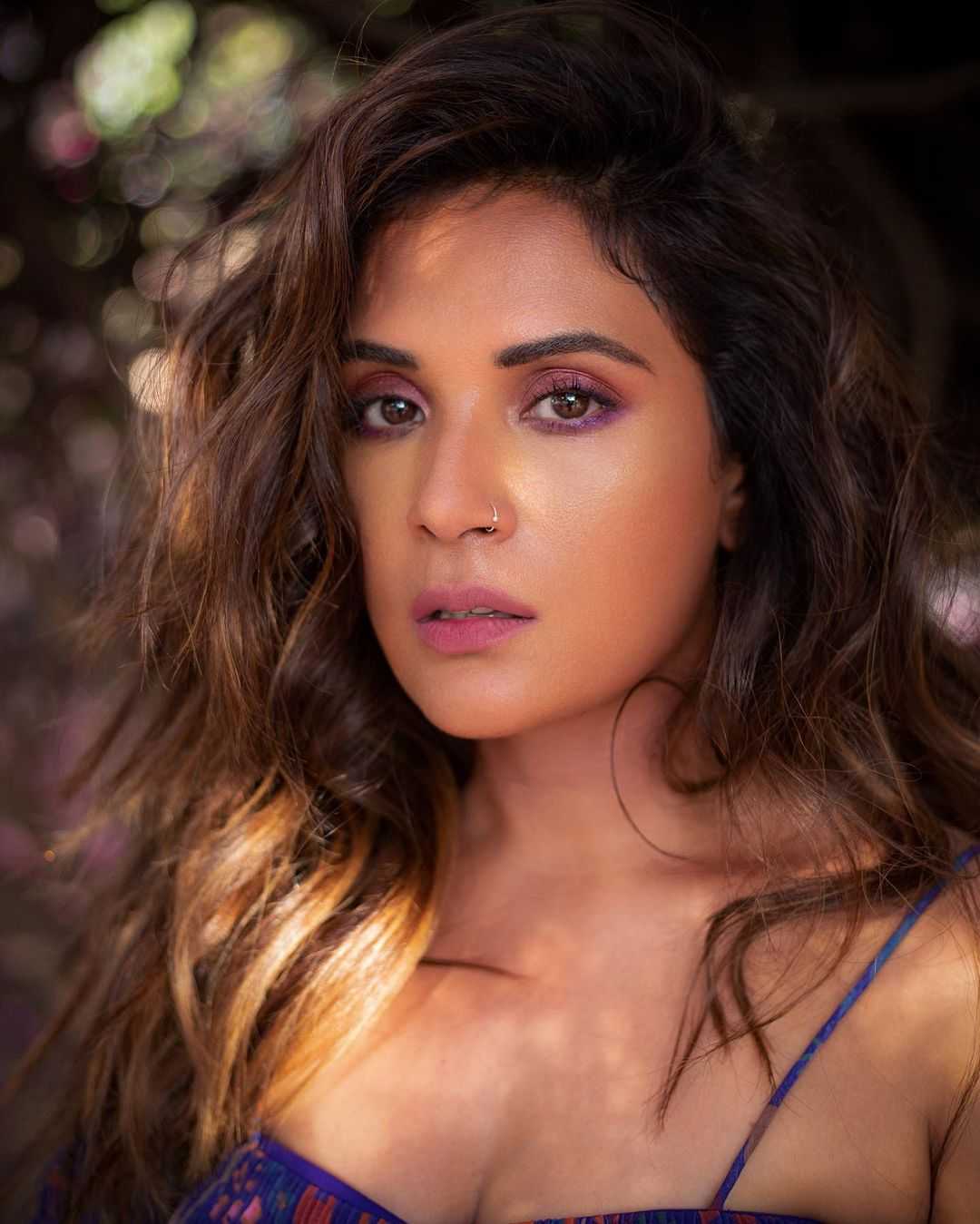 Richa Chadda, an Indian actress who appears in Hindi films, was born on December 18, 1986. Richa Chadha is an actress who has established a reputation for taking on audacious and outlandish roles. Richa Chadda often plays quiet (as in the role of Masaan) or strong women in movies. Beyond acting, Richa is a passionate activist who works to advance her preferred causes. We appreciate her honesty because she is speaking the truth in a field where niceness is valued. In Oye Lucky!, Richa made her acting debut. Abhay Deol played the lead in the film Lucky Oye! Richa Chadda's breakthrough came in 2012 with a supporting role in the noir gangster saga Gangs of Wasseypur, where she won a Filmfare award for her performance as the belligerent and foul-mouthed wife of a gangster. Richa Chadda made her acting debut in a small role in the comedy film Oye Lucky! Lucky Oye! (2008). Richa Chadda made her acting debut as a lead in 2015 with the drama Masaan (2015).

Richa Chadha portrays characters who are stern and incredibly intimidating. Whether it's Bholi Punjaban from Fukrey or Dolly from Oye Lucky! Lucky Oye!, She can silence anyone with just a glance and a snap of her finger. Richa discovers, however, that people commonly mistake her for the persona and become intimidated. She is much nicer, more polite, and cheerier in person. Richa Chadha is one of the best character actresses in the industry. She is a fearless, independent woman who lives life to the fullest. The only thing we can say against her is that we don't see her on our screens nearly enough. Actress Richa Chadha believes Bollywood underutilizes her, and this needs to change immediately.

Claim Your FREE Celebrity Shoutout
✕
Claim Now!
Richa Chadda's Family and Richa Chadda's Education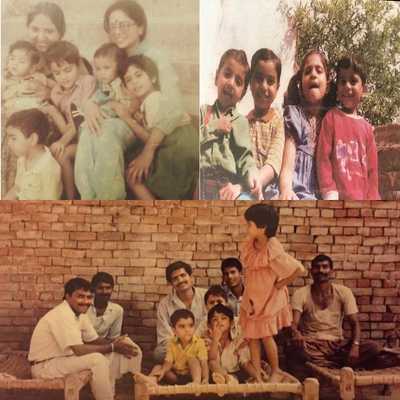 Richa Chadda was born on 18 December 1986. Richa Chadda's age is 36 years as of 2022. Richa Chadda's zodiac sign is Sagittarius. Richa Chadda was born in Amritsar, Punjab, India. Richa Chadda's father is Somesh Chadda and her mother is Kusum Lata Chadda. Her mother, Kusum Lata Chadda, is a political science professor at Delhi University's PGDAV College. Richa Chadda's mother has written two books and works collaboratively with Gandhi Smriti. Her father is the owner of a management company.

Richa Chadda's brothers are Pranav Chadha (Musician), Anshuman Chadda, and Trishabh Chadda. In Delhi, Richa Chadda was raised. She comes from a non-cinematic background. She graduated with a Bachelor of History from St. Stephen's College, Delhi, after completing her schooling at Sardar Patel Vidyalay in 2002. Later, Chadda graduated from Sophia College in Mumbai with a postgraduate diploma in social communication media. She began her career as a model before transitioning to the theatre. Richa Chadda was trained by Barry John as well.
Talk To Similar Celebrities
Richa Chadda's Affairs and Relationships
Richa Chadha - Nikhil Dwivedi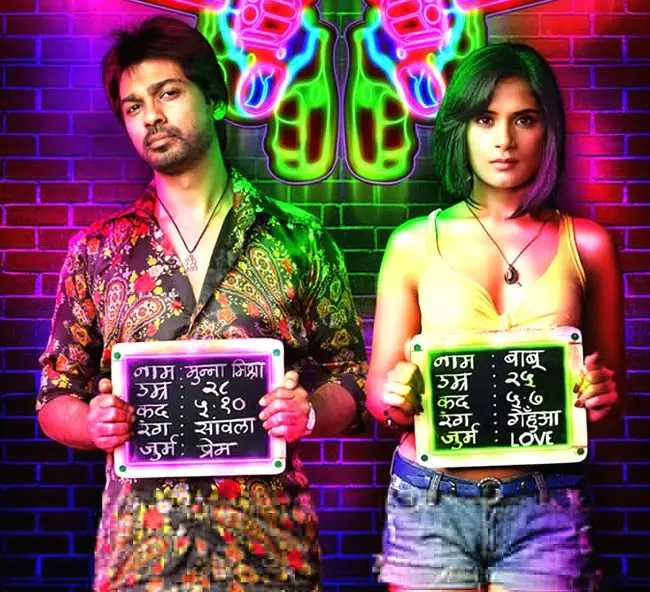 In order to promote their upcoming movie Tamanchey, which will hit theatres on October 10th, Nikhil Dwivedi and Richa Chadda have been seen out and about. To spectators, it appears that there may be a little something going on there.

There have been many discussions about the steamy scenes in Tamanchey, the rumours that have been swirling around them, and the legitimacy of Nikhil and Richa's friendship. Their chemistry is obvious to everyone.

Nikhil and Richa were seen cuddling up during recent promotional outings for the movie, and their chemistry off-screen was also very apparent.

Richa Chadha - Frank Gastambide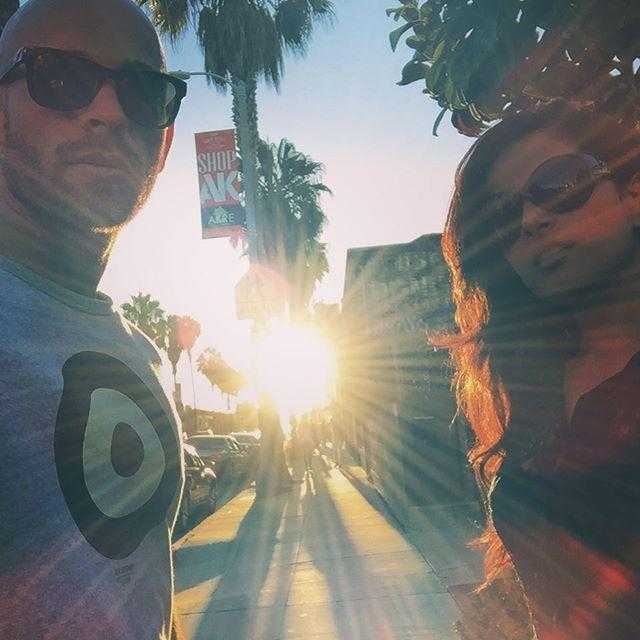 Richa Chadda denied having a romantic relationship with French actor-director Franck Gastambide, but it is believed that the two have been together since they first met in May 2015 at the Cannes Film Festival. Sources now, however, confirm that the couple has broken up. According to a source who spoke with Mid-Day, 'They were deeply in love but could not maintain the long distance relationship. Richa made a few trips to France just to be with him, but her work obligations prevented her from spending enough time on the relationship. They hardly managed to communicate with one another. The decision was made to end it. Richa made the decision to end their relationship, and Franck made no effort to extend their relationship or work things out, according to a source close to Chadda. She wants to concentrate on her career. Franck is also committed to his endeavours. There is currently no chance for the two to reconcile.
Richa Chadha and Ali Fazal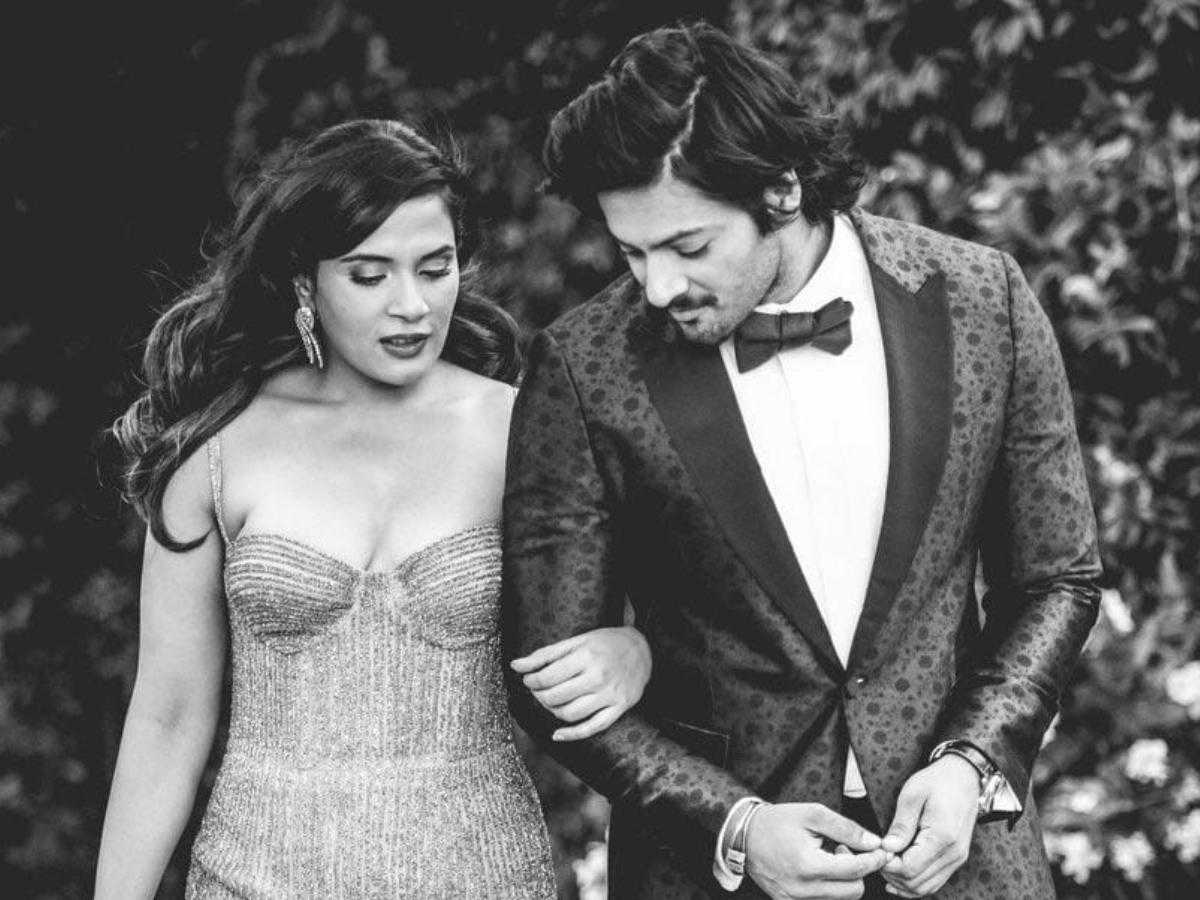 Ali Fazal has confirmed his relationship with Fukrey's co-star Richa Chadha and says he is in a very happy place in his life. Since rumors of their relationship began to circulate, actors Ali Fazal and Richa Chadha have given their fans sleepless nights. In an exclusive interview with HT, Ali explains how their friendship evolved into something more special. How Ali and Richa first met is revealed by a source close to the couple. They first met while working on a brand shoot in Casablanca, where Ali got into an argument with the police over choosing between two models for the shoot at Rick's cafe. Using nothing more than her conversational abilities almost like bartering Richa had come and bailed Ali out of a nearby jail. After that, Ali Fazal fell in love with Richa Chadha, according to the source. When Ali mentioned being with his girlfriend in Los Angeles last year, Richa also confirmed to an entertainment website that she was the girl with him. She spoke. 'I was the girl in LA,' she said.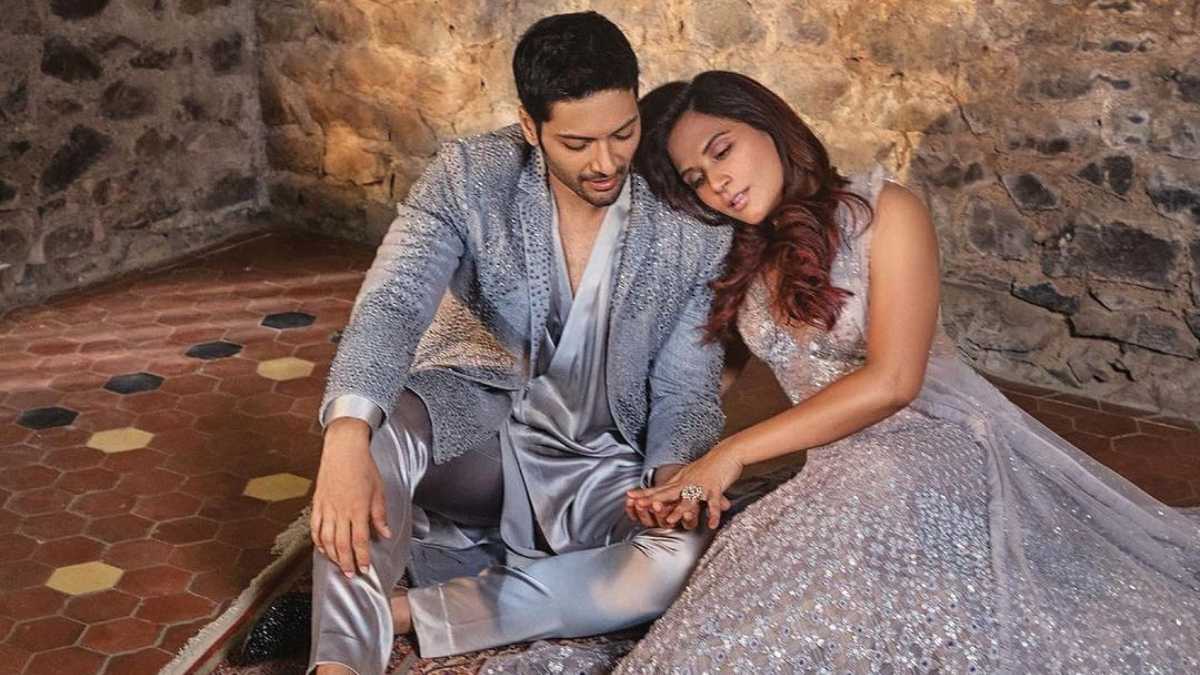 Richa and Ali dated for seven years before Ali proposed in 2019. While on vacation in the Maldives with Richa, the actor got down on one knee. During the production of their third film, Fukrey, Ali Fazal and Richa Chadha are reportedly planning to wed and commit themselves to one another for life in March 2022. The couple is reportedly planning their nuptials for the time they will be filming Fukrey 3 in Delhi, according to the report. According to the report, Ali Fazal and Richa Chadha intend to wed in Mumbai before returning to Delhi to finish filming their upcoming movie. The couple had originally planned to wed in April 2020, but they were forced to change their plans due to consecutive COVID-19 waves.
Richa Chadha and Ali Fazal Marriage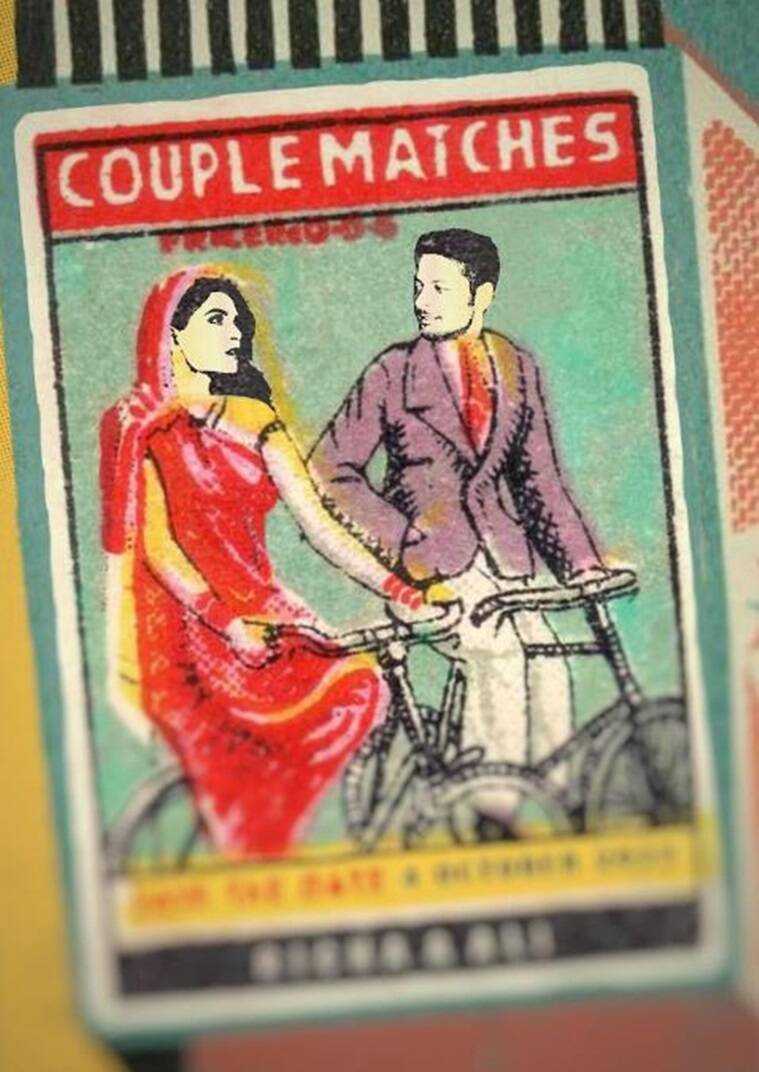 The invitation for Richa Chadha-Ali Fazal's wedding is adorable and unique in every way. According to a source who spoke to ANI, Ali Fazal and Richa Chadha will likely wed on October 6, 2022, in Mumbai.

A day after their wedding, the couple will host a reception for family and friends. The three pre-wedding events Cocktail, Sangeet, and Mehendi are scheduled to take place in New Delhi, and the celebrations are scheduled to start on September 30.

The ongoing projects for the actor couple will be finished before the wedding festivities begin. Chadha is currently working on Sanjay Leela Bhansali's upcoming web series Heeramandi, which will be available on Netflix's OTT platform.

A web series song shoot that had been postponed will now be finished by next week. Ali Fazal will finish filming the third season of the OTT streaming series Mirzapur before the wedding preparations get underway.

The preparations for the wedding, which are scheduled to begin in Delhi on September 30, will be finished by the couple once they arrive there. According to the most recent reports for 2022, Ali Fazal and actress Richa Chaddha will wed. Ali Fazal and Richa Chaddha got married on the 4th of October 2022.
Richa Chadda's Career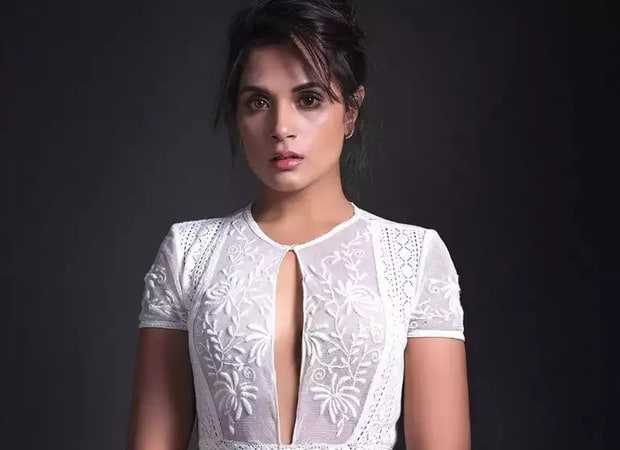 Richa Chadda made her Bollywood debut in the critically acclaimed film 'Oye Lucky! Lucky Oye!' where she played Dolly. Then, in the roles of Nagma Khatoon in 'Gangs of Wasseypur' and 'Gangs of Wasseypur 2,' Richa Chadda developed from a shy 16-year-old newlywed to a 60-year-old matriarch with an iron heart. This role brought her widespread recognition. Richa Chadda performance in that stereotypically male-centric film was well received. 2013 saw her win the Filmfare Best Actress (Critics) honour. She was given the nickname 'Ms. Fire' for her natural acting of fierceness. Later, she appeared in the Excel Entertainment film 'Fukrey,' directed by Farhan Akhtar, where she rocked the role of Bholi Punjaban, a female mafia don. Richa Chadda was next seen in the glamorous role of an outlaw gangster girl in the film 'Tamanchey,' which she will co-star in with Nikhil Dwivedi.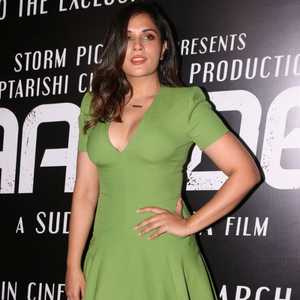 Richa Chadda also appeared in the epic film 'Ram Leela' directed by Sanjay Leela Bhansali, in which she plays the role of Raseela. She also appears with Ben Kingsley in an international short film made by renowned director Mira Nair. Chadda made an appearance as a journalist in the social drama Chalk n Duster in January 2016. Later, she made an appearance in the biographical drama film Sarbjit, which was based on the life of Sarabjit Singh. She co-starred on screen with Aishwarya Rai and Randeep Hooda in the role of Sukhpreet. Richa played the lead role of a struggling actress in the 2017 Indian web series Inside Edge. Both viewers and critics gave the series positive reviews. Jia Aur Jia was made available in the same year. The movie did poorly at the box office and received unfavourable reviews from critics. Following that, she appeared in the follow-up to the 2013 film Fukrey as Bholi Punjaban in Fukrey Returns.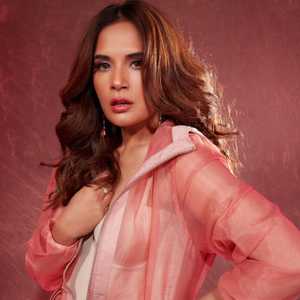 'Aur Devdas', Sudhir Mishra's adaptation of the Devdas saga, featured Richa Chadda as Paro. On January 9, 2019, she and Pooja Bhatt's long-awaited film Cabaret was released. Chadda also contributed to the Indo-American production Love Sonia by David Womark. On June 21, 2018, the movie had its world premiere at the London Indian Film Festival. The movie premiered in India on September 14, 2018. Section 375, a courtroom drama produced by Kumar Mangat Pathak, and Abhishek Pathak, directed by Ajay Bahl and starring Akshaye Khanna, was one of her two movies, and it was released on September 13 of this year. And on January 24, 2020, Kangana Ranaut's lead role in her second movie, Panga, which was directed by Ashwiny Iyer Tiwari, was made public. Additionally, Richa Chadda's character RAW Agent Ananya has a cross-border love story in her upcoming web series Lahore Confidential, a spy thriller film on ZEE5. On December 25, 2020, Shakeela, her most recent film, was released in theatres. Anubhav Sinha's Abhi Toh Party Shuru Hui Hai is one of her upcoming films. She co-founded Pushing Buttons Studios, a movie production company, in 2021 with Ali Fazal.

Richa Chadda's Best Movies
Gangs of Wasseypur I- II
Inspired by real-life gang exploits, the film begins with Shahid Khan's bandit-like career in the 1940s and follows the ruthless rise of his son Sardar and his offspring, Danish, Perpendicular, and Definitive Khans. With ferocious cinematic intensity, Gangs Of Wasseypur mirrors modern India's tumultuous and explosive growth. The least likely of Sardar's children, the perpetually stoned Faizal, rises to the top ranks of the Khan crime family, vowing brutal vengeance on their longtime adversary, the wily and seemingly unstoppable Ramadhir Singh. A clash between Sultan and Shahid Khan leads to Khan's expulsion from Wasseypur, igniting a three-generation blood feud. Anurag Kashyap co-wrote, produced, and directed the 2012 Indian crime movie Gangs of Wasseypur: Part1 and Part 2.

The coal mafia of Dhanbad, Jharkhand, and the underlying power struggles, politics, and vengeance between three crime families are the main subjects of this second entry in the Gangs of Wasseypur series. Nawazuddin Siddiqui, Manoj Bajpayee, Richa Chadda, Huma Qureshi, Reema Sen, Piyush Mishra, Pankaj Tripathi, Zeishan Quadri, Rajkumar Rao, and Tigmanshu Dhulia are among the major actors in the ensemble cast of Part 2. Its plot takes place between the 1990s and 2009. The two parts were originally intended to be one film, totaling 319 minutes, which was shown at the 2012 Cannes Directors' Fortnight. However, because no Indian theatre would agree to show a film longer than five hours, it was split into two parts for the Indian market, each lasting 160 minutes.

Masaan
Two stories that seem to be unrelated are combined in this Neeraj Ghaywaan-directed film from 2015. In the first, Chadda makes an appearance. At the time of the illegal hotel raid, she was an unmarried woman who had been caught having sex with her boyfriend. Her father was summoned by the police, who demanded a sizeable sum. Both the daughter and her father's lives are made unbearable by the stigma attached to premarital sex in India. At the Cannes Film Festival, the film was awarded the FIPRESCI prize. Four individuals dealing with personal tragedies encounter prejudice, a rigid moral code, and a harsh caste system along India's Ganges River.


A low caste boy hopelessly in love, a daughter burdened with guilt over a sexual encounter that ended tragically, a helpless father with fading morals, and a spirited child longing for a family and longing to escape the moral framework of a small-town are the four lives that cross paths along the Ganges. Two tales, one about a father and daughter who are troubled by the traditional architecture of a small town, and the other about the reflections of a young couple from different castes, meander along the Ganges River's shores as the river of life affects them in various ways before coming together at the Sangam Allahabad.


Fukrey And Fukrey Returns
In this 2015 film, Chadda played the gangster Bholi Punjaban, to whom four young men with a business idea but no funding approach. They receive a loan from Bholi, but they lose the money. Now they must either raise the money or suffer serious repercussions. The film enjoyed enormous critical and financial success and has come to the border on cult status. Fukrey Boys Hunny, Choocha, Zafar, and Lali are doing well, but their success in life still depends on Choocha's dreams after sending Bholi Punjaban to prison.

A frustrated Bholi has been incarcerated for a year and is unable to arrange for her release on bail because her criminal activity has ceased and she has no other means of support. Bholi gets in touch with minister Babulal Bhatia to get help for her. Upon her release, Babulal warns her that if she doesn't make a 10 Crore payment to him within ten days, she will be sent back to prison on the eleventh day. Bholi finds Hunny, Choocha, Zafar, and Lali and advises them to set up the bail amount by starting a fraudulent finance company so that both they and the general public will profit. They should do this because they were responsible for her arrest.

Goliyon Ke Rasleela Ram Leela
Shakespeare's famous Romeo and Juliet epic love story is allegedly adapted for the romantic drama Goliyon Ki Rasleela Ram-Leela, which is set in turbulent times. Leela is the wild and passionate village Juliet, and Ram is the colorful, lovely, yet tragic local Romeo. These two strangers have nothing in common other than the animosity between their families. The pairing of Deepika Padukone and Sanjay Leela Bhansali is perfect for the movies. The Romeo and Juliet-inspired film made an impression on us. The relationship between Leela and her mother was, in my opinion, its best aspect.

Since the past 500 years, the two communities have been sworn enemies, and their own kin falling in love with each other is worse than any storm that could have ever come. When Ram and Leela meet for the first time, their worlds collide, wars are fought, and destinies are forever written in blood. Ram and Leela fight the world to live their own dreams in a land of guns and vengeance set against a magnificent musical backdrop. What will happen when they publicly declare their love for one another? Will their families give in, or will Ram and Leela forge their own path?

Sarbjit
Sarbjit is based on a true story involving an Indian farmer named Sarabjit Singh who lives in Bhikhiwind, Punjab, not far from the Indo-Pak border. In 1990, Sarabjit (Randeep Hooda) crosses the border while intoxicated and is apprehended by the Pakistani army. He is made to assume the identity of Ranjit Singh, a suspect in the bombings of Lahore, after being held captive. His sister Dalbir (Aishwarya Rai Bachchan) makes the decision to seek justice for her brother after learning about his disappearance and the fact that he was being held captive by Pakistan. This is the story of her bravery, tenacity, and love for her brother who was wrongfully imprisoned.

A farmer from Bhikiwind, Punjab, who lived close to the Indo-Pak border in the biopic Sarabjit Singh crossed the border after having a few drinks. He was, however, wrongly accused of being an Indian spy and received the death penalty. Omung Kumar's 2016 biographical drama film Sarbjit is set in India. Aishwarya Rai plays Dalbir Kaur in the movie, and Randeep Hooda plays Sarabjit Singh, an Indian man who was allegedly involved in terrorism and espionage and who was given the death penalty by the Pakistani Supreme Court in 1991. Darshan Kumar and Richa Chadda both have supporting roles.

Oye Lucky! Lucky Oye!
The thief Lovinder Singh, who is currently in custody and will stand trial, thinks back on his life of crime as the media speculates about how he was able to get away with so much before being apprehended. Inspired by the amazing true story of Lucky Singh, a thief who mingled with Delhi's powerful, wealthy, and famous before robbing them blind. Lucky Singh was incredibly charismatic and fearless. He had stolen millions by the time he was apprehended and was the police's worst nightmare. He robbed both the rich and the poor without discrimination, making him a modern-day Robin Hood with a twist.

There was nothing that was too big or too small for him to pay attention to. Oye, Lucky! Lucky Oye! is a 2008 Indian comedy film starring Abhay Deol, Paresh Rawal, Neetu Chandra, Manu Rishi, Richa Chadda, Manjot Singh, and Archana Puran Singh. Dibakar Banerjee directed the film. The film won the National Film Award for Best Popular Film. The film is based on the real-life exploits of Devinder Singh, alias Bunty, a real-life 'super-chor', originally from Vikaspuri, Delhi.

Richa Chadda's Upcoming Movies
Abhi Toh Party Shuru Hui Hai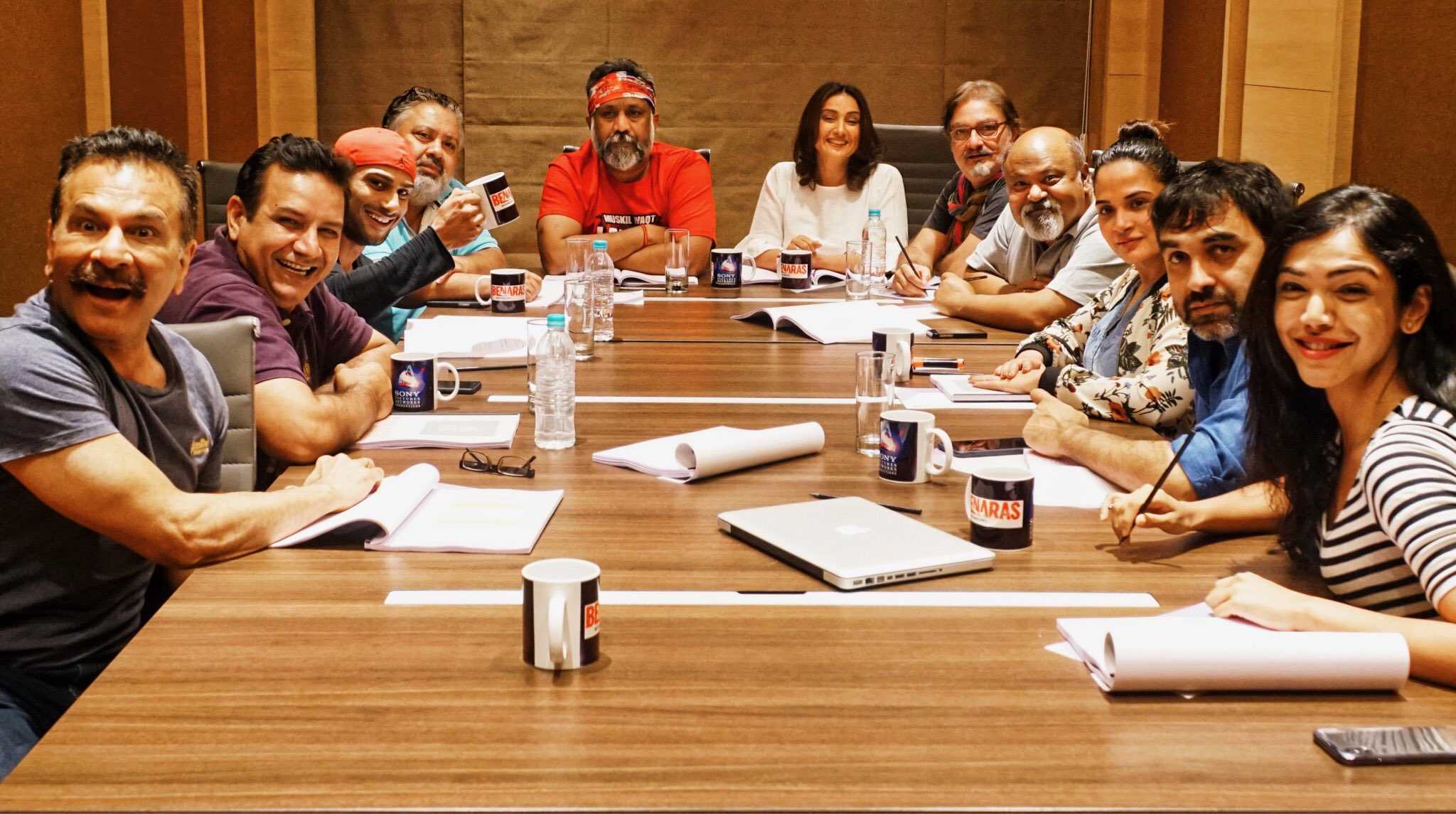 Richa Chadda will soon appear in the eagerly anticipated political satire film Abhi Toh Pary Suru Hui Hai, directed by Anubhav Sinha. Anubhav Sinha is best known for his work on the critically acclaimed Hindi films Mulk (2018), Article 15 (2019), and Thappad (2020), as well as Shah Rukh Khan's high-profile movie Ra (2011). Regarding ATPSH production, the movie began filming in April 2018 and is reportedly still in the middle of it. Saurabh Shukla, Pankaj Tripathi, Vinay Pathak, Pavan Malhotra, Divya Dutta, Kumud Mishra, Manoj Pahwa, Richa, Dilip Prabhavalkar, Cyrus Broachs, Shriya Pilgaonkar, and Prateik Babbar are among the 12 well-known actors who appear in it.
Fukrey 3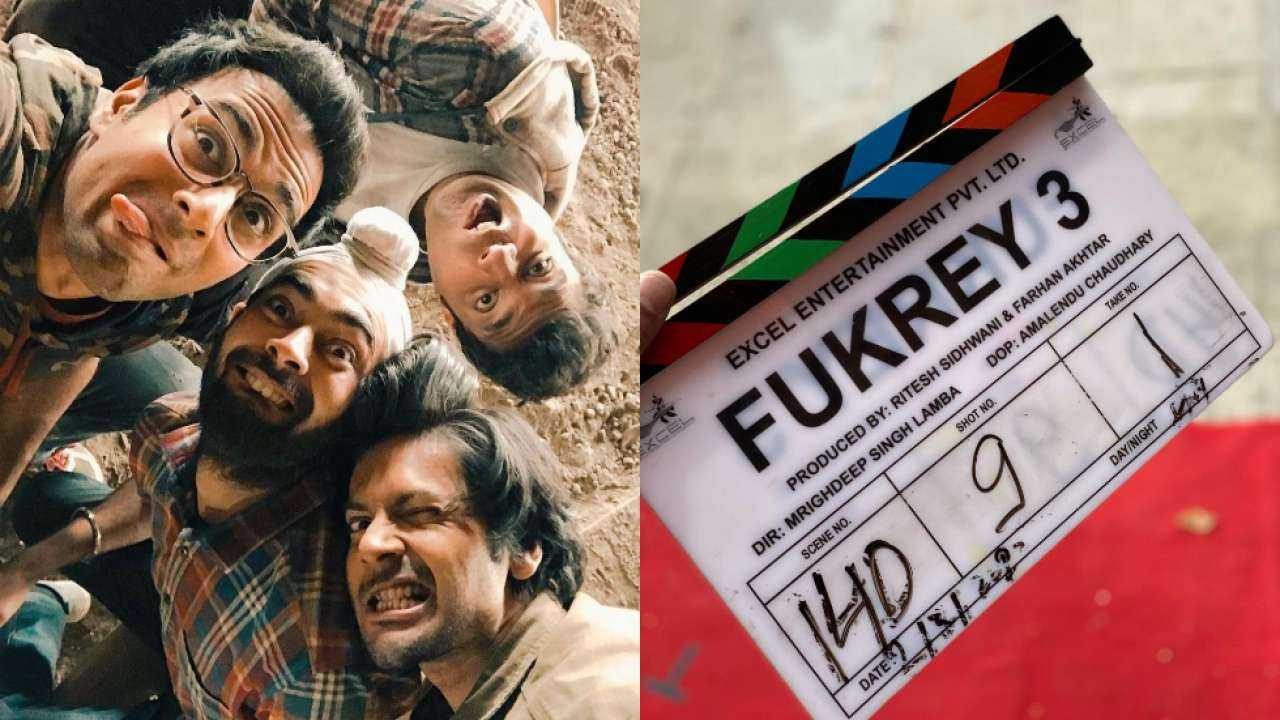 The actress is currently getting ready for Fukrey 3, which is the third part of the popular Fukrey Movie Series. The plot of Fukrey 3 will follow the same pattern as its predecessors, with four friends banding together to make quick money. Varun Sharma, Manjot Singh, Ali Fazal, and Pulkit Samrat will all return to their previous roles from the previous movies. It is made by Excel Entertainment, which is owned by Farhan Akhtar. Regarding its production, Makers has almost completed the development phase, and filming will soon begin. Mrigdeep Singh Lamba is the film's director.
Richa Chadda's Career Timeline
Richa Chadda's Struggles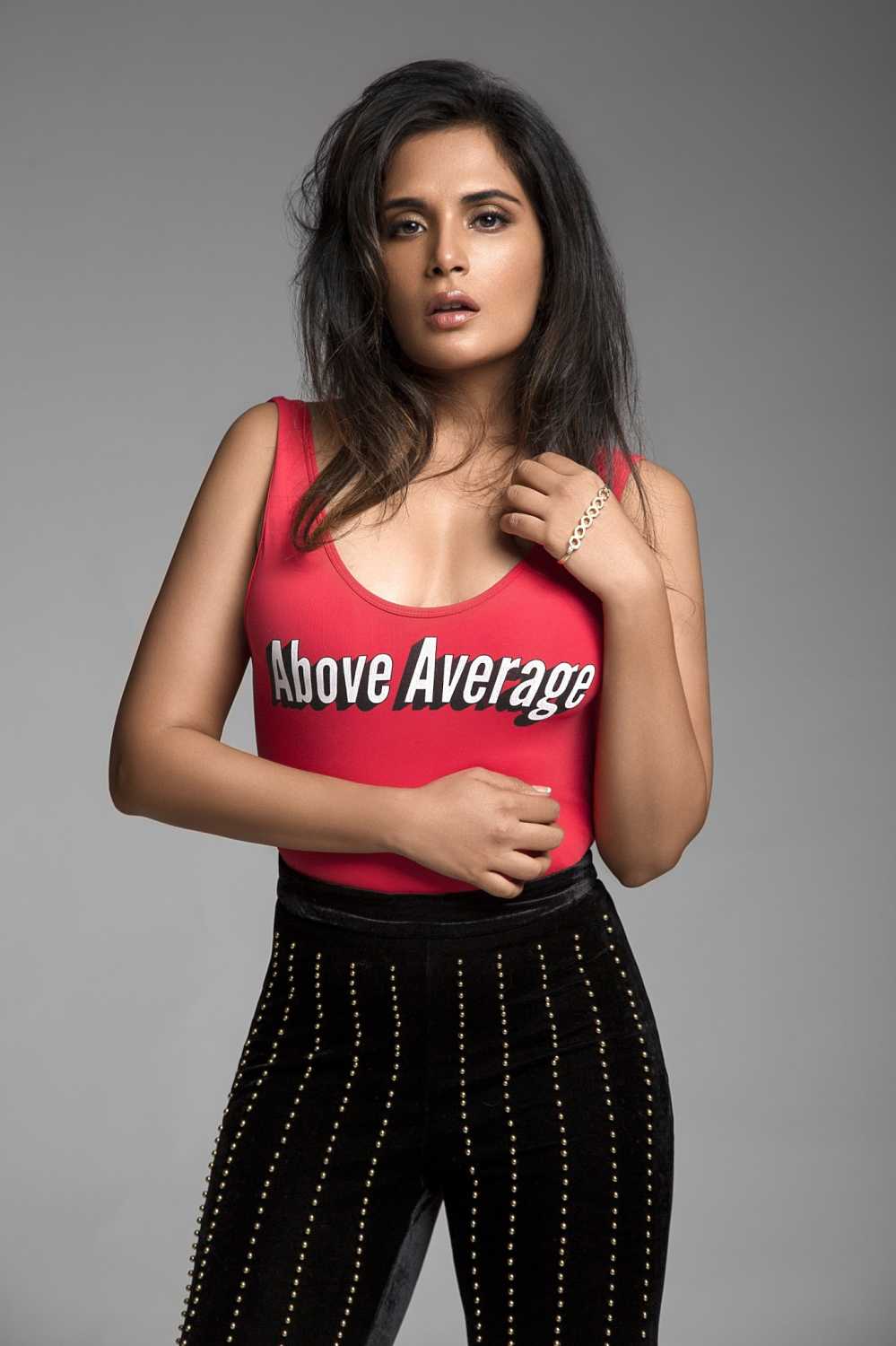 Richa Chadha has made a successful impact on Bollywood in a short period of time thanks to her unconventional career choices and impressive acting abilities. Her major break came from Gangs of Wasseypur, and ever since, she has been known for her brash and direct persona. She is a trained dancer and theatre performer. She has never been afraid to call things as they are and has openly discussed issues that are specific to women. The outspoken actor Richa Chadha recently wrote a book about the reality of the 'imaginary' Bollywood. This time, during an interview with the Mumbai Mirror, she talked openly about her battle with an eating disorder and incidents of body shaming. She said the following: I was advised to grow my hair out or cut it, wear Spanx, fix my nose, inflate my lips, get a boob job, lose puppy fat, and gain weight.

Richa Chadha mentions that because one's face is typically magnified on screen, bringing out every last, minute detail, there is a neck-breaking pressure to look flawless in the industry. The actress, who was busy working on two different characters from Sarabjit and Cabaret simultaneously, said to Mumbai Mirror, 'Everyone judges you on the basis of how you look.' She describes an incident from the previous year in which she came across Asif Kapadia's Oscar-winning documentary about Amy Winehouse while travelling to the Marrakech Film Festival in Morocco as a jury member. When discussing it, she said: Anyone familiar with the term 'bulimia'? A potentially fatal eating disorder is bulimia. This condition causes binge eating. They then take action to prevent gaining weight. Typically, this refers to throwing up (Vomiting). However, it can also refer to excessive fasting or exercise.

Amy Winehouse battled bulimia in addition to drug and alcohol addiction. Richa Chadha, who did not have bulimia and did not engage in binge eating, became aware that she might have an eating disorder and made the decision to take control of her life and physical appearance. Richa Chadha sought the advice of Dr. Chintu and nutritionist Rujuta Diwekar, with the assistance of her family and friends, who urged her to eat to the fullest. Richa Chadha had the following to say regarding body shaming in Bollywood: We don't need the recent phenomenon known as 'body shaming.' Bollywood actresses, who are role models for young girls, speaking out about body image issues and eating disorders is highly motivating for others.

Richa Chadda's Networth and Income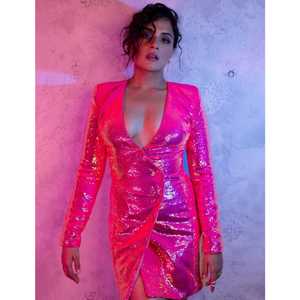 The amount of assets that surpass liabilities is referred to as net worth. Cash, real estate, and anything else of value are examples of assets. It is the value of everything you own. Net worth is not calculated on a yearly basis. Net worth is determined by deducting all liabilities from all assets. Net worth is determined by deducting all liabilities from all assets. So, how much is Richa Chadda currently worth? Richa Chadda's net worth is thought to be around $4 million. Richa Chadda's salary is approximately INR 30-35 Lakhs/Movie. Richa Chadda also serves as the ambassador for brands such as Tata Sky, Cadbury Dairy Milk Chocolate, Archies Gallery, Minute Maid, and others.
Richa Chadda's Awards and Achievements
Filmfare Awards
2013 Best Actress - Critics Gangs of Wasseypur (2012)
2013 Best Actress - Critics Gangs of Wasseypur (2012)
FOI Online Awards
2015 Winner Special Mention Masaan (2015)
GQ Men of the Year Awards
2015 GQ India Man Of The Year Excellence in Acting
Indian Film Festival Of Melbourne
2018 Best Supporting Performance Love Sonia (2018)
London Indian Film Festival, UK
2018 Outstanding Achievement Award Love Sonia (2018)
Screen Awards, IN
2014 Screen Award Best Comic Actor (Male/Female) Fukrey (2013)
Stardust Awards, India
2016 Editor's Choice Performer of the Year (Female) Masaan (2015)
Vogue Beauty Awards
2018 Winner Vogue Beauty Award Most Beautiful Couple of the Year
Richa Chadda Interesting Facts
During the 1984 Sikh riots, Richa's family was compelled to relocate from Amritsar to Delhi when she was just two years old.
Richa Chadda, the actress, had a passion for dancing and pursued her dream of becoming a trained dancer by learning Bharatnatyam. It's fantastic that she is juggling both her acting and dancing careers.
Richa worked as an intern for a men's fashion magazine prior to entering the film industry. She also experimented with modelling and live theatre.
Abhay Deol initially declined Richa Chadda's request to sit down for an interview for a men's fashion magazine. They later had the chance to work together on the film Oye Lucky! Lucky Oye!
Richa Chadda always wears a scent that complements the theme of the movie she is filming when she is on set.
Richa always wears a scent that complements the theme of her film while she is on set for any of her movies. She wore an earthy Ittar made from jasmine flowers in Anurag Kashyap's 'Gangs of Wasseypur'. Likewise, while filming 'Fukrey,' she wore provocative women. She used the fragrance 'Music' for Ram Leela and 'Verveine' for her upcoming dancer role in the 'Cabaret' movie.
The part of Kalki Koechlin in Dev D was offered to Richa Chadha.
Richa Chadda was praised for her heartfelt performance in the Bollywood movie 'Masaan,' for which she received numerous awards. Richa Chadda also participated in theatre acting classes with prominent Bollywood actors like Ranveer Singh and Kalki Koechlin.
Social Media
Frequently Asked Questions