Vaani Kapoor | Movies, Biography, Net Worth, Affairs, Career

Violeena Vargav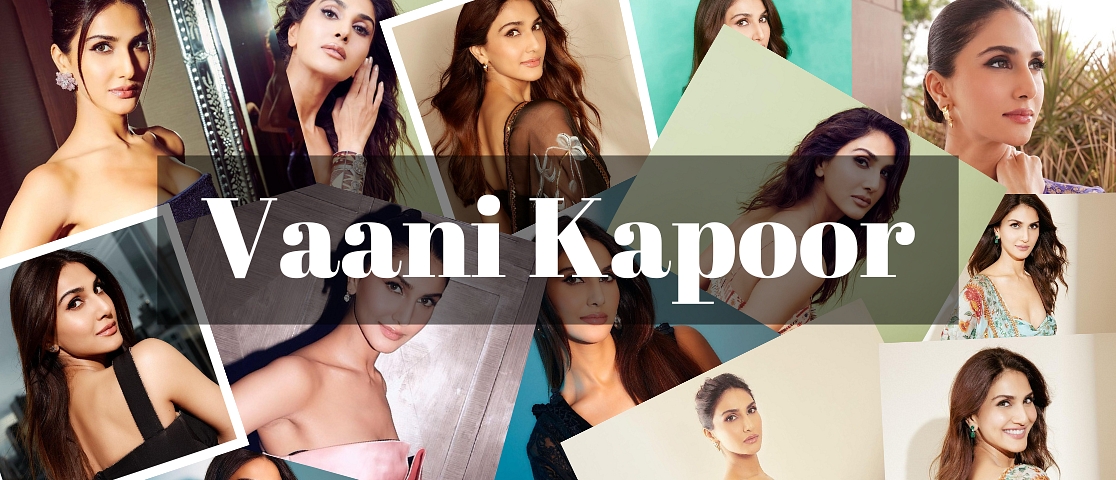 Vaani Kapoor's Biography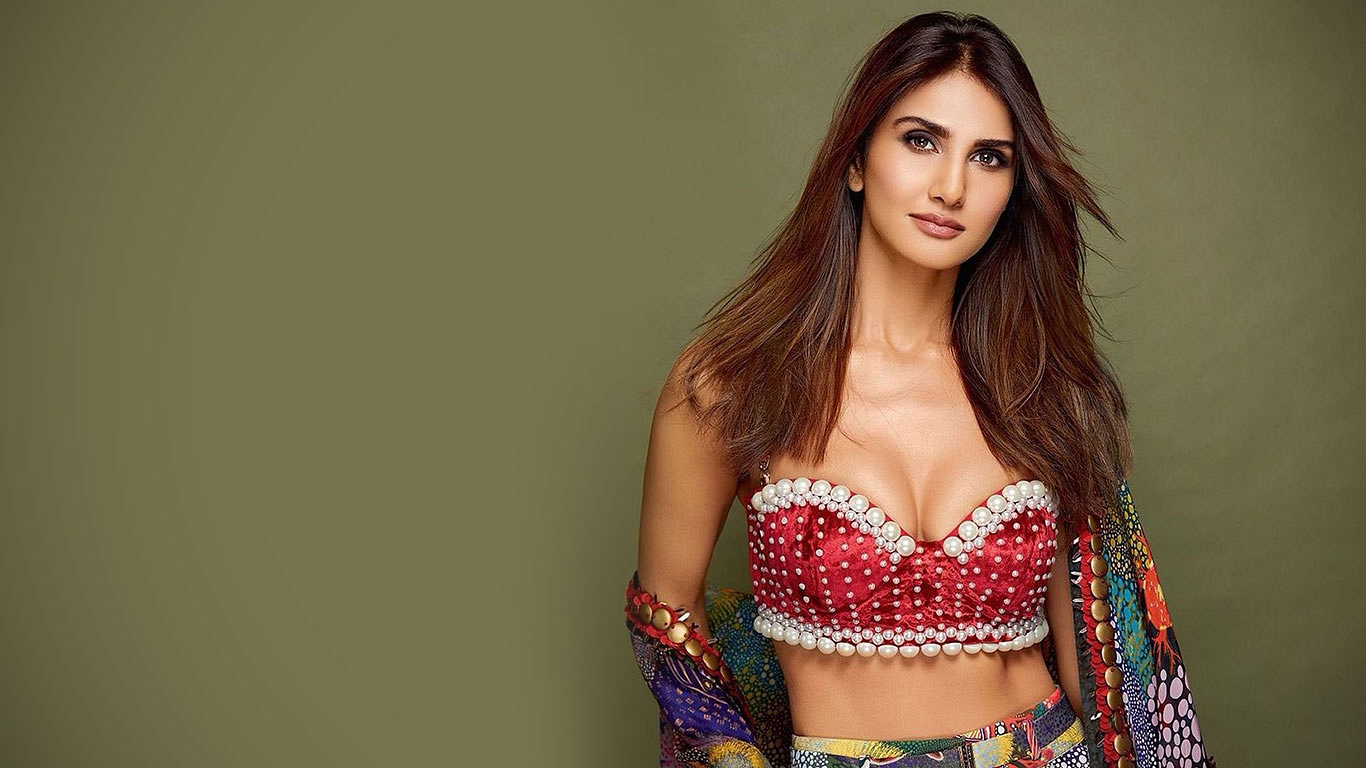 Indian actress Vaani Kapoor is well-known for her roles in Hindi movies. Her 2013 romantic comedy debut, Shuddh Desi Romance, was a box office and critically acclaimed hit that brought her the Filmfare Award for Best Female Debut.

Vaani Kapoor's birthday is on 23 August 1988. Vaani Kapoor's age is 34 years as of 2022. Vaani Kapoor's birthplace is Delhi, India. Vaani Kapoor's zodiac sign is Virgo. Vaani Kapoor's height is 1.7m or 5'7 in inches. Vaani Kapoor's religion is Hinduism.

Vaani Kapoor signed a three-film deal with Yash Raj Films to launch her career in the Hindi film industry. She was chosen through an audition to join Sushant Singh Rajput and Parineeti Chopra in the romantic comedy Shuddh Desi Romance in a supporting role. The movie, which dealt with live-in relationships, was well-received by critics, and Kapoor's performance of Tara, an outspoken girl, was praised. Kapoor received the Best Female Debut award at the 59th Filmfare Awards.

Vaani Kapoor returned to the big screen in the action movie War, starring Hrithik Roshan and Tiger Shroff after a three-year absence. It was written by Siddharth Anand, and Yash Raj Films once more produced it. Her most successful film to date, War set the record for the largest opening day take for a Bollywood movie in India. She received criticism for having a small amount of screen time, and many people thought that her appearance was primarily there to up the glamour factor.

The action movie Bell Bottom, in which Vaani Kapoor co-starred with Akshay Kumar, was her first project not made by Yash Raj Films. She had a brief appearance as the love interest of the male lead, similar to War. Alongside Ayushmann Khurrana, Kapoor featured in the romance drama Chandigarh Kare Aashiqui that same year. She received compliments for playing a transgender woman in the movie. Following that, Kapoor acted in the historical drama Shamshera with Ranbir Kapoor.
Talk To Similar Celebrities
Vaani Kapoor's Family and Vaani Kapoor's Childhood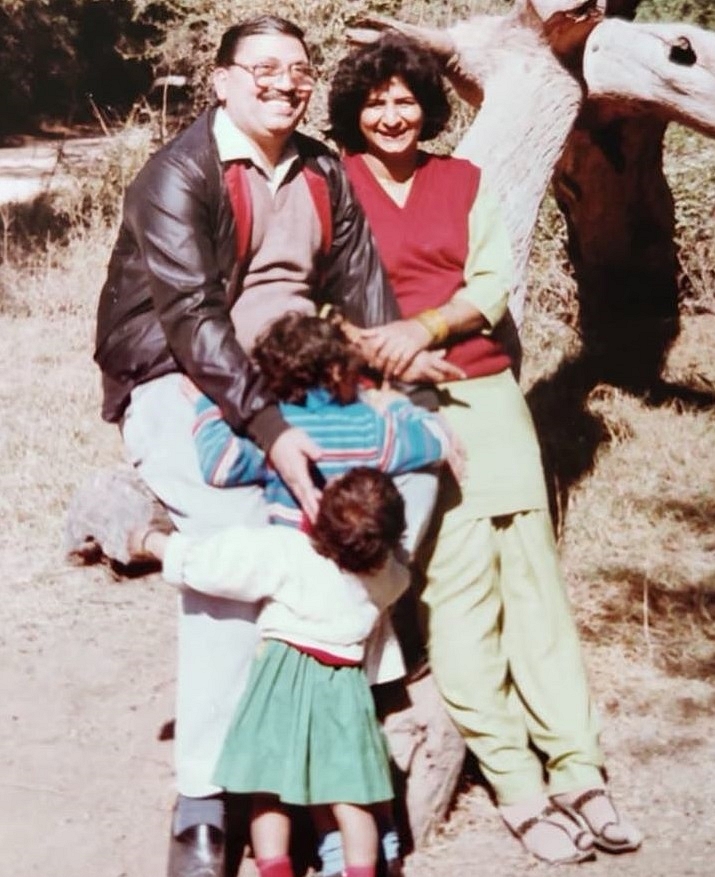 Vaani Kapoor's father's name is Shiv Kapoor and mother's name is Dimpy Kapoor. Shiv Kapoor is a furniture export entrepreneur and Dimpy kapoor is a teacher turned marketing executive. Vaani Kapoor also has a sister whose name is Nupur Kapoor who is settled in Dubai. She attended the Mata Jai Kaur Public School in Ashok Vihar, Delhi, for her education.

Following completion of a bachelor's degree in tourism studies at Indira Gandhi National Open University, she began an internship with Oberoi Hotels & Resorts in Jaipur and later worked for ITC Hotel. The Elite Model Management signed her for modelling jobs.
Vaani Kapoor's Relationships and Affairs
Aditya Chopra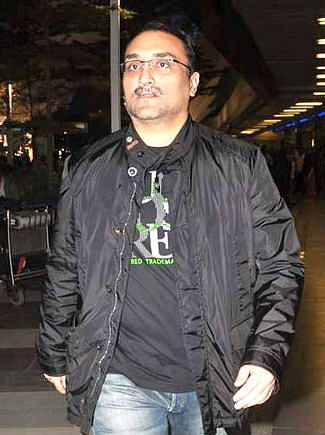 Vaani Kapoor was frequently cast in Aditya Chopra's movies despite the criticism she received for her chin and her performance in Befikre, leading to rumours that the two had an affair. She had also been enlisted by Aditya for a film starring Hrittik Roshan and Tiger Shroff, which attracted the interest of several A-list women. Aditya had the final say, though, and he decided on Vaani.
Nikhil Thampi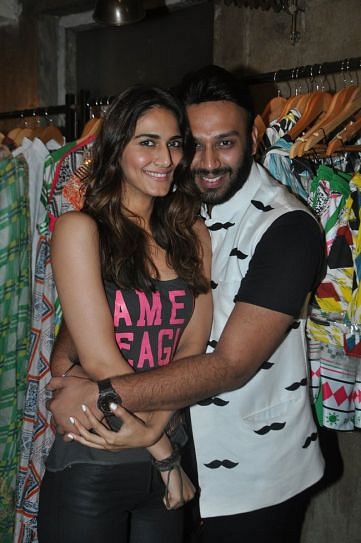 Rumours about Vaani Kapoor and Nikhil Thampi dating were circulating. Mumbai-based fashion designer Nikhil Thampi is known for creating the looks worn by Vaani Kpaoor. Nikhil Thampi and Vaani Kapoor can also be seen socialising together. Regarding their alleged dating, neither of them has said anything to confirm or deny.
Vaani Kapoor's Movies and Career
Shuddh Desi Romance (2013)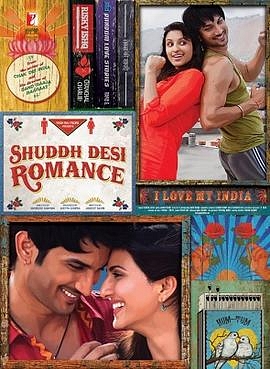 Maneesh Sharma and Aditya Chopra worked together to create the 2013 Hindi-language romantic comedy drama film Shuddh Desi Romance. Vaani Kapoor, Parineeti Chopra, and Sushant Singh Rajput play the main characters. The story, which is set in Jaipur, Rajasthan, examines how young people in small-town India feel about commitment, live-in relationships, and arranged marriages as opposed to love marriages. It was shown during the 2013 Toronto International Film Festival's Gala Presentation. When the movie first came out, critics gave it favourable reviews, praising Rajput, Chopra, and Kapoor in particular for their performances. Box Office India deemed the movie a success in India.

Three restless young individuals who reject the socially prescribed path to finding love and rather to follow their hearts embark on a trip in "Shuddh Desi Romance." Raghu, a tour guide in Jaipur, only wants love in his life. He will find out the rest as he goes. Gayatri, a part-time teacher at an English-speaking institution, has been around the block a few times and is familiar with the environment in its entirety. Tara, who is eager to take to the air and soar, is aware of what is best for her, but a little trial and error never hurt anyone. Their ideals are questioned, and their love is put to the test, as their lives intersect.
Aaha Kalyanam (2014)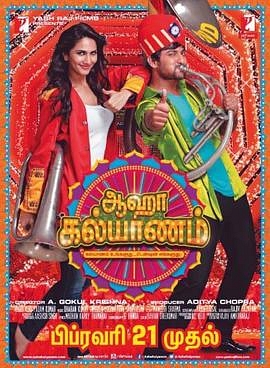 A. Gokul Krishna, a novice, directed the 2014 romantic comedy Aaha Kalyanam, which Aditya Chopra's Yash Raj Films produced. Simran, Nani, and Vaani Kapoor play the main characters in this Band Baaja Baaraat adaptation from Maneesh Sharma. Although a bilingual release was intended, the film was entirely shot in Tamil, and both the Tamil and Telugu versions were simultaneously released. The movie opened in theatres everywhere on February 21, 2014.

This is the tale of Shruti, who is driven and focused, and Shaktivel, who is carefree and fun-loving, and who by coincidence become partners in their very own wedding planning company. Together, their friendship and business deal with the highs and lows of the opulent weddings in Chennai. Shruti and Shakti learn about each other while searching for themselves and come to the realisation that rules are not always obeyed.
Befikre (2016)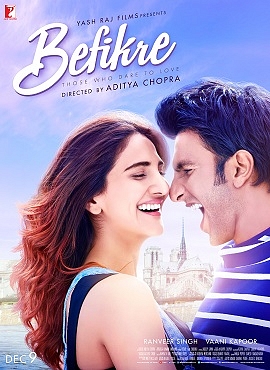 Befikre is a 2016 Indian romantic comedy-drama film in the Hindi language that was written, directed, and produced by Aditya Chopra under the Yash Raj Films label. The lead actors are Ranveer Singh and Vaani Kapoor. Over the course of 50 days, the movie was filmed in Mumbai and Paris. On December 9, 2016, it made its global debut to unfavourable reviews.

A story called Befikre promotes being carefree in love. Dharam, a typical Delhi lad looking for adventure, travels to Paris for work. Just as he was about to begin this life-changing voyage, he encounters Shyra, a wild, free-spirited Indian girl born in France. Their personalities, each of which is a perfect fit for the other, are put to the absolute maximum during their fiery romance. As they battle their ups and downs, both come to the realisation that love is a leap of faith that only those who dare to love can take.

The songs for the movie were written by Vishal-Shekhar, and they were co-produced by Mikey McCleary and Vishal-Shekhar. McCleary also wrote the film's background music.
War (2019)
Siddharth Anand directed the 2019 action-thriller movie War, which Aditya Chopra and his company Yash Raj Films also produced. Ashutosh Rana, Anupriya Goenka, and Soni Razdan play supporting roles in the movie, which also stars Hrithik Roshan, Tiger Shroff, and Vaani Kapoor in the key roles. In the YRF Spy Universe, it is the third episode. The movie, tentatively titled Fighters, was given the name War after the teaser trailer debuted. In the movie, a soldier from India is given the task of killing his former instructor, who has turned rogue.

Kabir, the top agent for India, is in charge of R&AW's Elite Shadow Unit, which is made up of a small handful of the best soldiers in the world. He personally trains them and they collaborate with him on a variety of dangerous missions all around the globe. International armaments tycoon Rizwan Ilyasi, who has played a vital role in numerous acts of terrorism against the nation, is one of Kabir and Colonel Luthra's main targets. Khalid has battled his way up the Indian military's ranks. His father, who was formerly a decorated soldier who served with Kabir but had turned traitor, had committed many sins, and it has been his greatest challenge and conflict. His goal has been to join Kabir's team in order to clear their family name of any blemishes.

Due to their past interactions, Kabir is apprehensive, but Colonel Luthra persuades him to, and over time Kabir comes to admire Khalid's unwavering commitment and tenacity. As they pursue the nation's adversaries, including a mission against Rizwan Ilyasi that almost takes Khalid's life, Khalid develops into Kabir's greatest soldier in history. The hardest mission Khalid has ever undertaken is still to come. When Kabir, his own mentor, goes rogue and begins to hunt down senior scientists, commanders, and officials in the Indian establishment, he targets and brutally executes them all around the world. Colonel Luthra is doubtful that Khalid has the wherewithal to pursue Kabir. As the protégé pursues the mentor in a war that spreads around the world, a terrible game of cat and mouse develops. Both Kabir and Khalid start to understand, at last, what dire stakes really motivate them in this frightening fight as the pursuit comes to an end.


On October 2, 2019, during the 5-day Gandhi Jayanti holiday, war broke out over the world. When it was simultaneously released alongside its Tamil and Telugu dub versions, reviews from critics and viewers were generally favourable, praising Roshan and Shroff's performances, visual effects, action sequences, and technical elements. It established a historical record for a Bollywood film's greatest opening day take in India. The movie was a major financial success at the box office, topping both the list of highest-grossing Indian movies ever and the list of highest-grossing Indian movies of all time.
Chandigarh Kare Aashiqui (2021)
Abhishek Kapoor is the director of the 2021 Hindi-language romantic comedy film Chandigarh Kare Aashiqui. The movie, which features Ayushmann Khurrana and Vaani Kapoor, was released in theatres on December 10, 2021.

The film Chandigarh Kare Aashiqui is about accepting oneself. It goes beyond being just another Ayushmann film where he becomes entangled in something out of his league. Additionally, it is more of a Vaani Kapoor movie.

A gym in Chandigarh is run by Manvinder Manjal. He works arduously to achieve his goal of becoming the GOAT (Gabru of all Time). The Zumba instructors at his gym are Maanvi and Vaani Kapoor. They start dating, but when Maanvi announces that she is transgender, Manvinder is taken aback.
Bell Bottom (2021)
Ranjit M. Tewari is the director of the action thriller Bell Bottom, which will be released in Hindi in 2021. The film is produced by Vashu Bhagnani, Jackky Bhagnani, Deepshikha Deshmukh, and Nikkhil Advani under their respective brands, Pooja Entertainment and Emmay Entertainment. It was written by Aseem Arrora and Parveez Sheikh. With Vaani Kapoor, Lara Dutta, and Huma Qureshi making lengthy cameo appearances, it features Akshay Kumar as the main character. Bell Bottom draws its inspiration from actual hijacking incidents committed by Khalistani rebels in India in the 1980s, such as the hijackings of Indian Airlines Flights 423, 405 and 421.

The hijacking of Indian Airlines flight IC 691 to Lahore in 1984 marks the fifth such hijacking under Prime Minister Indira Gandhi's seven-year rule. The mission is personal to RAW agent Anshul Malhotra, known by his code name Bell Bottom, as his mother passed away on one of the hijacked planes. He has conducted extensive research on the flights that have been hijacked in recent years. Although the ministry and officials disagree with Bell Bottom's beliefs and observations, they incorporate him when they become accurate. The stolen plane is flown to Dubai, where the hijackers wish to talk to Indian officials. Bell Bottom and his team accompany the Indian officials to Dubai, where they set up their plan but must reassure the Dubai administration that no blood would be lost.

The movie opened in theatres in 3D on August 19, 2021. The movie received mixed reviews from critics, with praise for Kumar and Dutta's acting, the art direction, the fast-paced narration, the screenplay, the background music, and the cinematography, but criticism for the poor VFX shots in the action sequences and the weak climax, which led to the movie's major commercial failure. The second wave COVID 19 lockout that occurred throughout several states contributed to the commercial failure of this movie.
Shamshera (2022)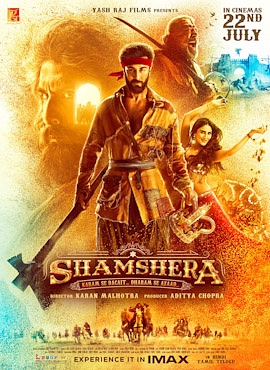 Aditya Chopra's Yash Raj Films and Karan Malhotra's is a 2022 Hindi-language period action movie from India. Along with Vaani Kapoor, Ronit Roy, and Saurabh Shukla, the movie also includes Ranbir Kapoor in his debut dual role opposite Sanjay Dutt as the bad guy. The plot, which takes place in the early 1800s, centres on a dacoit tribe that is fighting for independence from British domination.

A brutal authoritarian named Shudh Singh imprisons, enslaves, and tortures a warrior tribe in the made-up city of Kaza. Shamshera is renowned in his tribe for his tenacious pursuit of their freedom and honour.

Shamshera had its Hindi theatrical debut in IMAX theatres on July 22, 2022. It finally turned out to be a box office dud after receiving mixed to unfavourable reviews from critics.
Vaani Kapoor's Career Timeline
Vaani Kapoor's Net Worth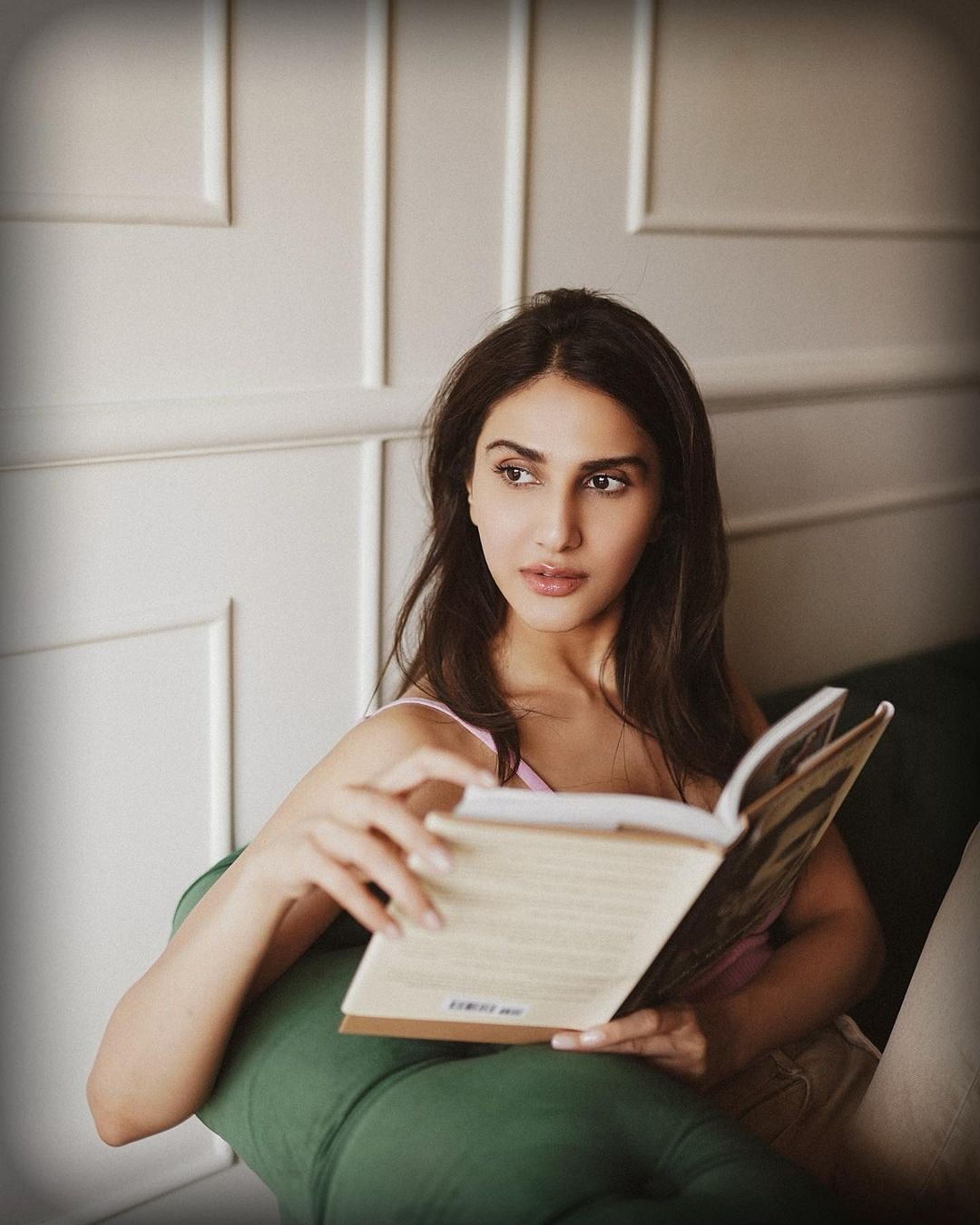 Vaani Kapoor's net worth is $1.3 million US or 9 crore rupees, as of 2022. She earns the majority of her money via endorsing brands. One of the paid actresses in India is Vaani Kapoor.

Vaani charges roughly Rs. 1 crore for each film. Her primary sources of income are movies, commercial sponsorships and stage performances. Delhi is Vaani Kapoor's home city. She purchased this opulent home.

Vaani Kapoor's car collection is only average. She has a handful of the finest luxury vehicles in existence.
Vaani Kapoor's Controversies
Vaani Kapoor's Lip Job Controversy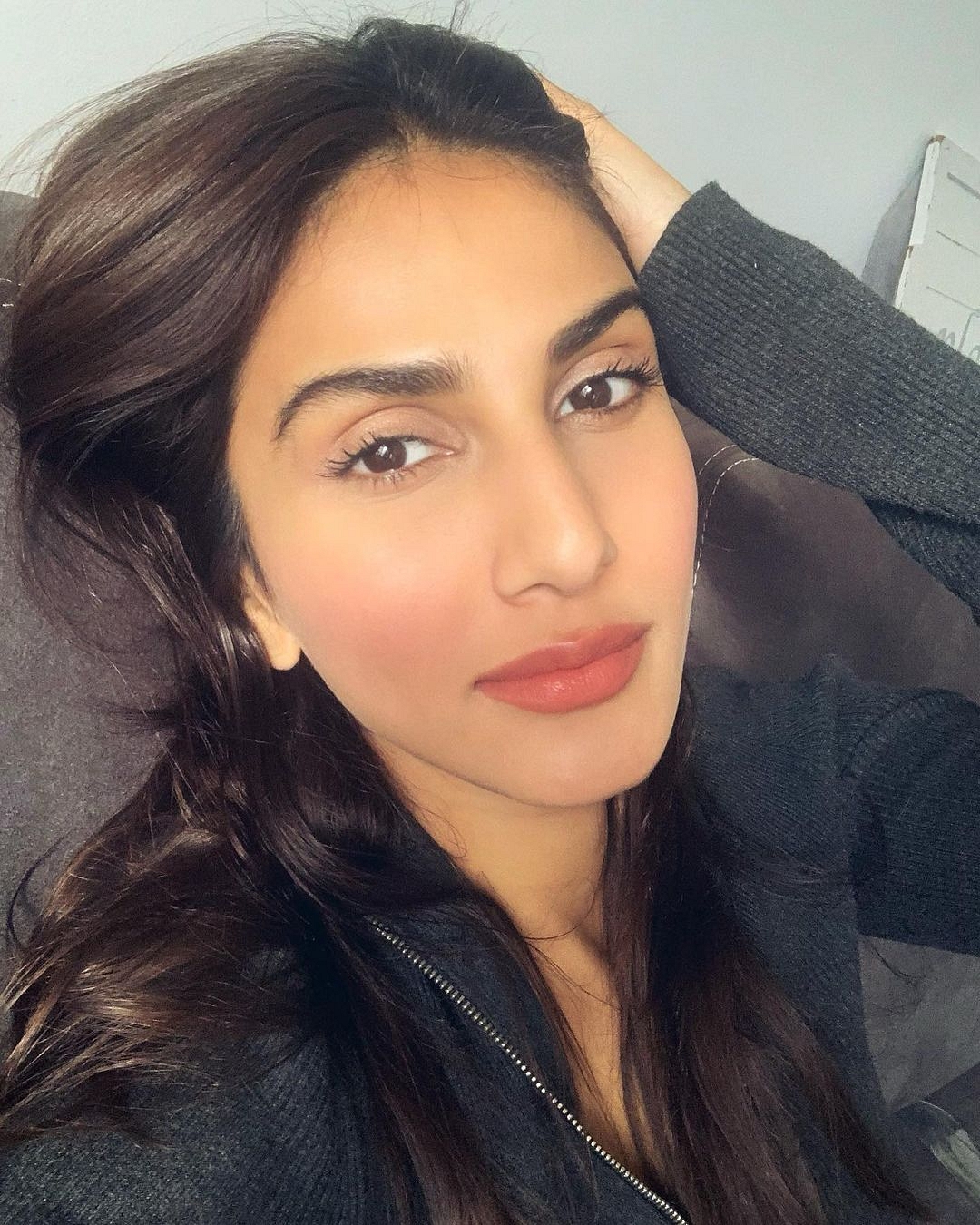 With the release of the Befikre trailer, rumours concerning Vaani Kapoor's lip-synch began to circulate. The actress's lip job caused a stir on social media. She explained that it was because of her weight loss when questioned about it. Vaani continued by adding she doesn't condemn people who choose it.
Hurting Religious Sentiments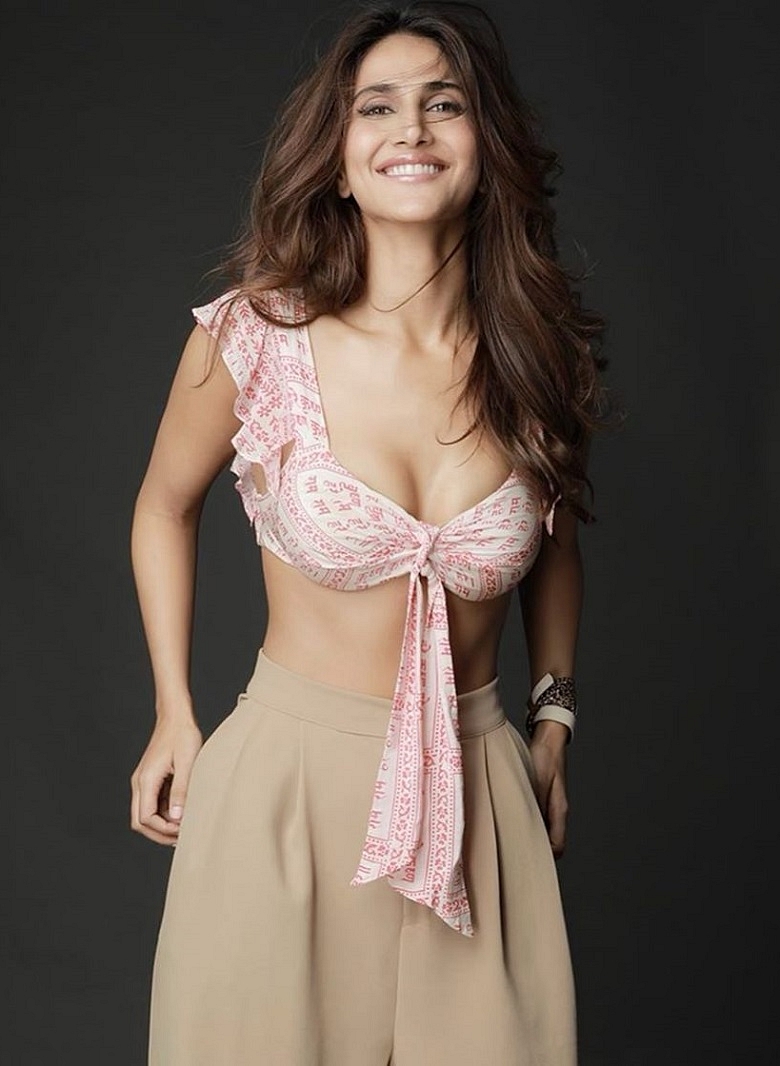 Her social media account's now-deleted image caused outrage. Vaani Kapoor was spotted sporting a 'Hare ram'-printed provocative bikini top. Her supporters and fans did not like the photo, which sparked the trolling. Many people criticised the actress on her Twitter account. Some even referred to her as being uneducated and advised her to show consideration for the devotees' feelings.

The actress was harshly criticized by online users for uploading such an image on her social media profile. She was described as a shameless woman who had no respect for Hindu deities by one user. Even though Vaani Kapoor and her team did not respond to the incident, they did remove the offending image from their social media accounts. Nonetheless, there were a number of comments criticising and calling out the actress.
Vaani Kapoor's Awards and Achievements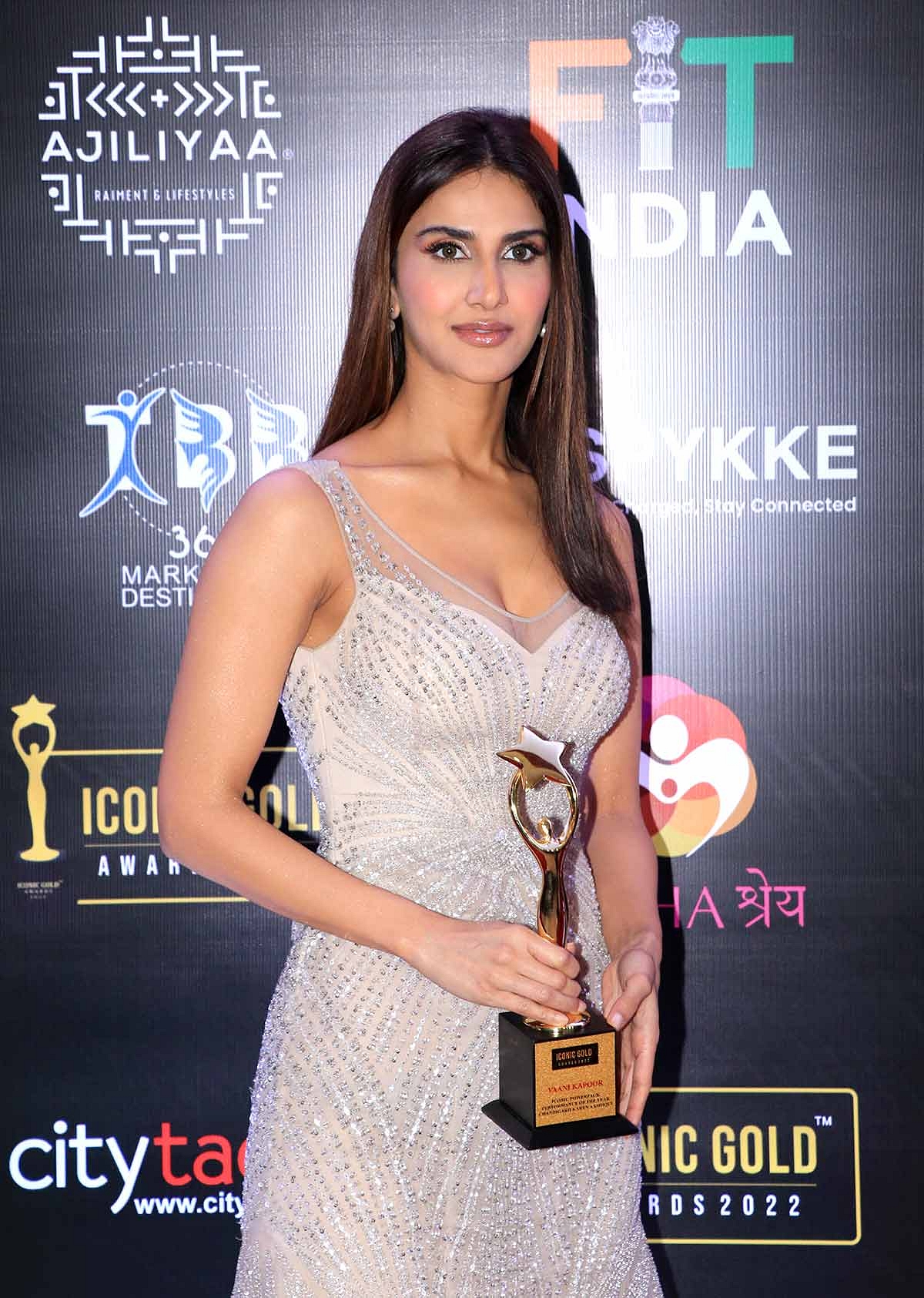 2013: BIG Star Entertainment Awards: Most Entertaining Film Debut (Female) for Shuddh Desi Romance
2014: Filmfare Awards: Best Female Debut for Shuddh Desi Romance
2014: International Indian Film Academy Awards: Star Debut of the Year (Female) for Shuddh Desi Romance
2014: Star Guild Awards: Best Female Debut for Shuddh Desi Romance
2014: Zee Cine Awards: Best Female Debut for Shuddh Desi Romance
2014: Zee Cine Awards: Best Supporting Actress for Shuddh Desi Romance (Nominee)
2014: Screen Awards: Best Female Debut for Shuddh Desi Romance (Nominee)
2019: Screen Awards: Best Supporting Actress for War (Nominee)
2022: Indian Film Festival of Melbourne: Disruptor in Cinema for Chandigarh Kare Aashiqui
Vaani Kapoor's Interesting Facts
Vaani Kapoor claimed to have lived in a little zoo while growing up. She spent the majority of her youth surrounded by animals because her father used to operate an NGO that helped animals.
Before breaking into the film industry, Vaani Kapoor interned at the Oberoi Hotels & Resorts in Jaipur and worked at the ITC Hotel.
Vaani Kapoor weighed around 75 kgs before entering Bollywood.
Vaani Kapoor is someone who would rather go to a house party than a bar or club.
Vaani Kapoor won five of the seven awards nominated for her first Hindi film.
Social Media
Frequently Asked Questions