Parineeti Chopra | Biography, Age, Movies, Boyfriend, New Movie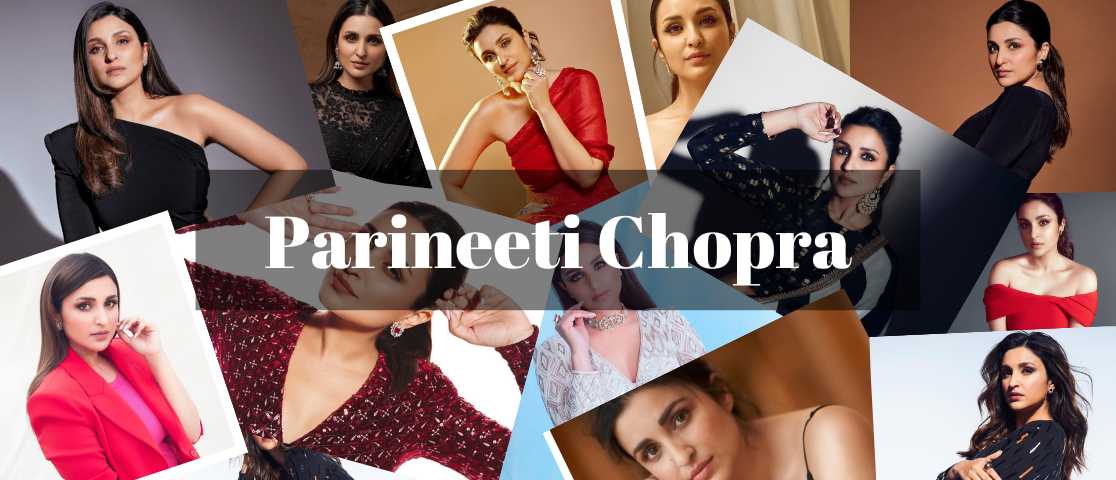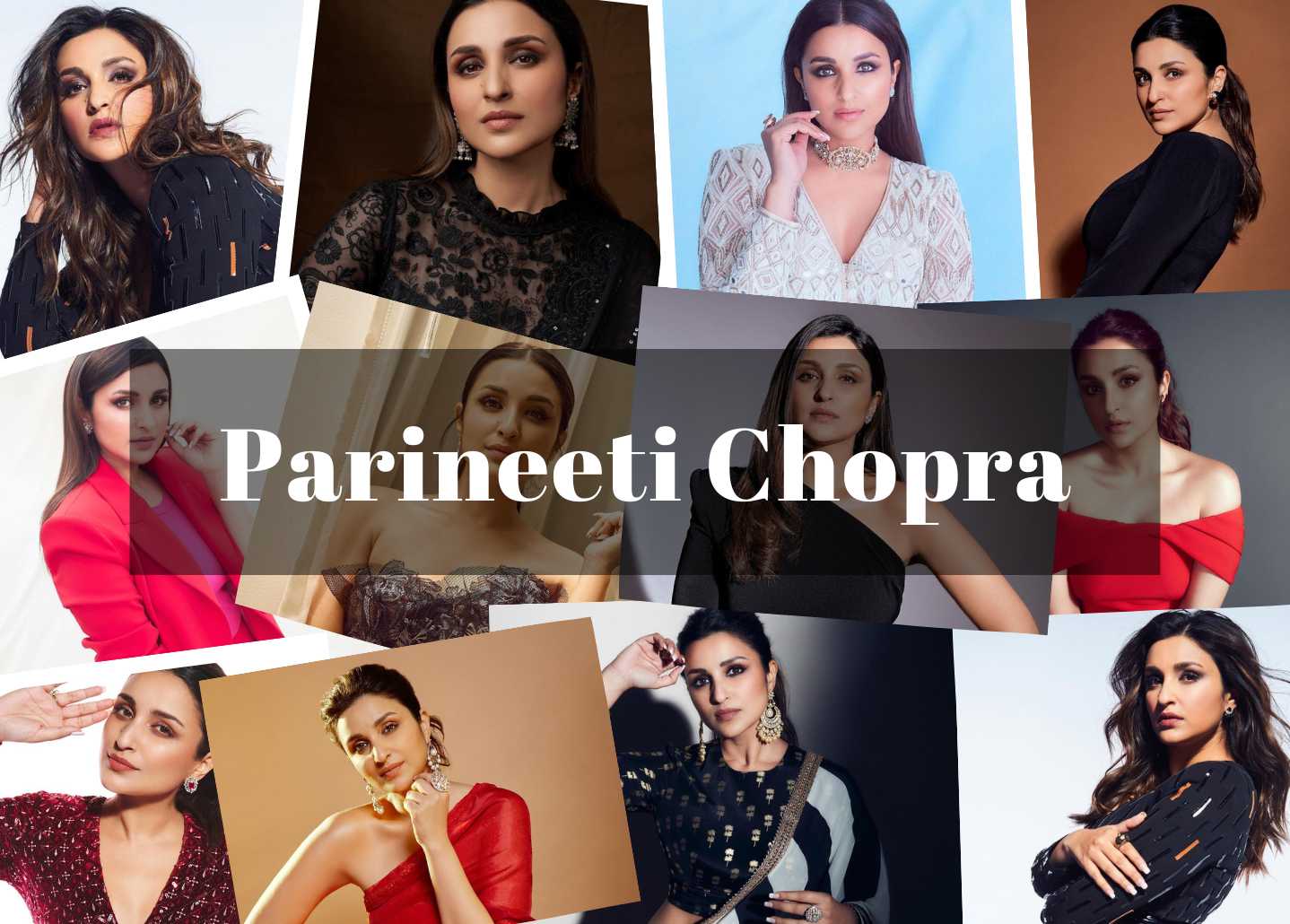 Parineeti Chopra's Biography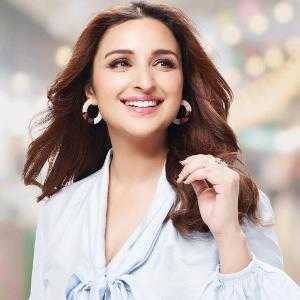 Parineeti Chopra is an Indian actress who works in Hindi films. Parineeti Chopra has won numerous honors, including the Filmfare and National Film Awards. Since 2013, she has appeared on Forbes India's Celebrity 100 list. Following his graduation with a triple honors degree in management, finance, and economics from Manchester Business School, Chopra returned to India in the midst of the 2009 financial crisis and worked as a public relations consultant for Yash Raj Films.

Later, she agreed to an acting contract with the business. She made her acting debut in the 2011 romantic comedy Ladies versus Ricky Bahl, where she received critical acclaim and was nominated for a Filmfare Award for Best Supporting Actress. She then won accolades for her leading performances in the box office successes Ishaqzaade (2012), Shuddh Desi Romance (2013), and Hasee Toh Phasee (2014).

She received a Special Mention for the National Film Award for the first of them, and two nominations for the Filmfare Award for Best Actress for the first two. Her acting career fluctuated after a three-year break from full-time work, with hits like the comedy Golmaal Again (2017) and the war drama Kesari (2019) sandwiched in between. For her main parts in the black comedies Sandeep Aur Pinky Faraar and the biographical sports drama Saina in 2021, Chopra received fresh praise from the critics.

Chopra has a successful acting career, but she is also a well-known celebrity brand and product spokesperson. She received accolades for her singing debut, Maana Ke Hum Yaar Nahin. Teri Mitti is one of the numerous songs she has performed. Chopra made his television debut in 2022 by serving as a judge on Colors TV's reality program Hunarbaaz: Desh Ki Shaan.
Parineeti Chopra's Age
Parineeti Chopra's birthday is on the 22nd of October. was born on October 22. Parineeti Chopra was born in the year 1988. Parineeti Chopra's age is 34 as of 2022. Parineeti Chopra's zodiac sign is Libra.
Parineeti Chopra's Childhood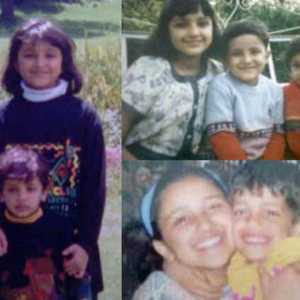 On October 22, 1988, Parineeti Chopra was born into a Punjabi Hindu household in Ambala, Haryana. Parineeti Chopra's mother is Reena Chopra, and Parineeti Chopra's father, Pawan Chopra, is a businessman who supplies the Indian Army at the Ambala Cantonment.

She is related to actors Priyanka Chopra, Meera Chopra, and Mannara Chopra. She has two brothers, Shivang and Sahaj. Chopra attended the Jesus and Mary Convent in Ambala to study. She stated that she was a very good student and had always aspired to work in investment banking in an interview that was published in The Hindu.

After the financial crisis in 2009, she relocated to Mumbai. Chopra joined Yash Raj Films as a public relations consultant after obtaining an internship in the production company's marketing division. Because she could apply what she had learned and work in films, she thought it was the ideal job. Parineeti Chopra opted to leave her executive role with Yash Raj Films to pursue her dream of becoming an actress after realizing it while working on Band Baaja Baaraat's promotions.

She was requested to perform a "dummy audition for fun" after speaking with the casting director for the business. The actor Chopra recalled "fooling around with a camera" and quoting Geet from the movie Jab We Met. Aditya Chopra, the producer of YRF, was impressed by her performance when he watched the tape. Parineeti Chopra was then given a contract for three movies.
Parineeti Chopra's Education
When Parineeti Chapra's age was 17, Chopra relocated to England, where she attended Manchester Business School and earned a triple honors degree in business, finance, and economics. She used to enroll in university orientation courses for freshmen.

She led the catering team while working part-time as a student for Manchester United Football Club. With a B.A. in music and training in Hindustani classical singing, Chopra also performs. When she was younger, she used to perform on stage with Priyanka, her cousin, and their fathers.
Parineeti Chopra's Sister and Family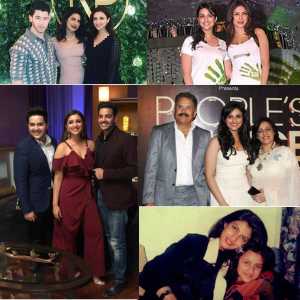 On October 22, 1988, in Ambala, Haryana, to parents Pawan and Reena Chopra, a businessman and supplier to the Indian Army, Parineeti Chopra was born into a Punjabi household (Mother). Sahaj and Shivang Chopra are Parineeti Chopra's younger brothers. Her cousin is actress Priyanka Chopra, whose late father, Ashok Chopra, is the older brother of her father, Pawan Chopra. Her two brothers are Sahaj and Shivang. She does not, however, have a genuine sister.

Parineeti Chopra is known by the monikers Tisha and Pari. Parineeti and her cousins Priyanka and Mannara Chopra are very close (Babie Handa). Her father is a sibling of Priyanka Chopra's father and Mannara Chopra's father. Although Meera Chopra is also their cousin, she and Parineeti do not get along well.
Parineeti Chopra's Boyfriends
Charit Desai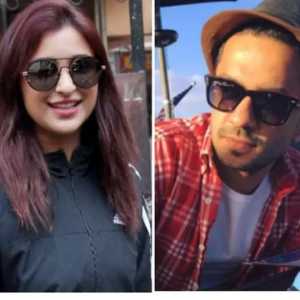 When Parineeti was recently questioned about her connection with Charit, the Jabariya Jodi actress responded to Mumbai Mirror that she doesn't care what anyone thinks because her family and friends already know the truth. "Never have I agreed or disagreed with anything.

The fact that my friends, family, and neighbours are aware of the truth is all that matters to me. We should probably make an announcement, but hey, it's my personal life; I don't think the media is expecting that. so, neither acceptance nor denial, "added the actress, who is 30. While Parineeti has declined to address her relationship with Charit, her rumored boyfriend attended the festivities leading up to Priyanka and Nick's wedding.

Charit Desai participated actively in the festivities when Priyanka Chopra and Nick Jonas hosted a pre-wedding dinner in November 2018 for family and close friends.

Rumor has it that he also attended the couple's wedding, which took place in Jodhpur's Umaid Bhawan Palace. Agneepath, which starred Priyanka Chopra and Hrithik Roshan, had Charit working as an associate director. He has been associated with Karan Johar's production company Dharma Productions for a number of years. According to rumours, Parineeti and Charit met during the Dream Team Tour in 2016 and clicked right away. The task of creating the behind-the-scenes videos was given to Charit Desai.
Parineeti Chopra's Best Movies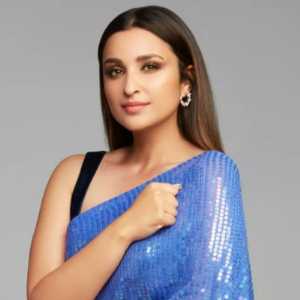 In the romantic comedy Ladies vs. Ricky Bahl, costarring Ranveer Singh and Anushka Sharma, Chopra made her acting debut in 2011. In the movie, three girls who were conned by a con man decide to get even by planning the same deception on him. Dimple Chadda, a "wealthy and spoilt brat" from Delhi, was played by Chopra. She is betrayed by the movie's protagonist. The movie was moderately well-received by audiences and earned conflicting reviews from reviewers. Film critics gave Chopra's performance high marks for excellence.

Added Komal Nahta: "The best of the other three girls is unquestionably Parineeti Chopra. She performs the best out of the three because she gets the best role and lines." The Telegraph's Priyanka Roy called Chopra "natural" and said of the female actors, "Debutante Parineeti almost steals the spotlight from Anushka." She won multiple honors for the movie, including the IIFA Award for Best Debut, the Filmfare Award, the Screen Award, the Producers Guild Film Award, and the Screen Award.

Parineeti Chopra's Movie: The Girl On the Train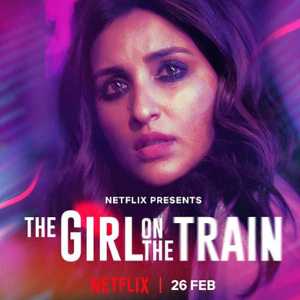 The Girl on the Train is a Ribhu Dasgupta-directed mystery-thriller movie from 2021 that was made by Reliance Entertainment. The 2015 novel of the same name by British novelist Paula Hawkins served as the basis for the movie, which starred Parineeti Chopra as an alcoholic divorcee who became involved in a murder investigation.

Avinash Tiwary, Aditi Rao Hydari, and Kirti Kulhari are also included. The first day of principal photography was August 4, 2019. The COVID-19 outbreak forced a delay in the movie's release. The movie premiered on Netflix on February 26, 2021.
Parineeti Chopra's Movie: Saina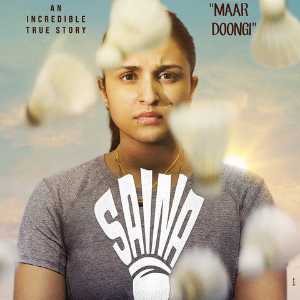 Amole Gupte is the director of the 2021 Hindi-language biographical sports film Saina, which is also produced by Bhushan Kumar, Krishan Kumar, Sujay Jairaj, and Rashesh Shah for T-Series and Front Foot Pictures. Parineeti Chopra plays Saina Nehwal in the movie, which is based on her life as a badminton player.

The COVID-19 outbreak in India forced the postponement of the movie, which was originally scheduled to open in theatres in September 2020. On March 26, 2021, it was released in theatres. Saina Nehwal, a fan of badminton, is thinking about making it her full-time career. She quickly rises to the top of the sport after beginning training with an effective instructor.

Parineeti Chopra's Movie: Ishaqzaade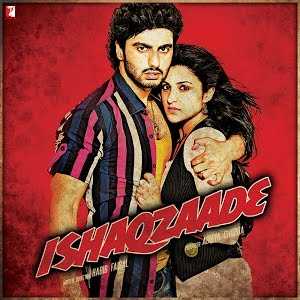 Arjun Kapoor, Parineeti Chopra, and Gauahar Khan feature in the 2012 Indian romantic action drama Ishaqzaade, which was written and directed by Habib Faisal and produced by Aditya Chopra under the banner of Yash Raj Films. The movie's release date was May 11, 2012, and the official trailer debuted on March 15, 2012. It won high appreciation from critics and had box office success thanks to its favorable reviews. Parma Chauhan and Zoya Qureshi are two disobedient people from competing political families. Their families plot to have them killed when they fall in love.
Parineeti Chopra's Movie: Hasee Toh Phasee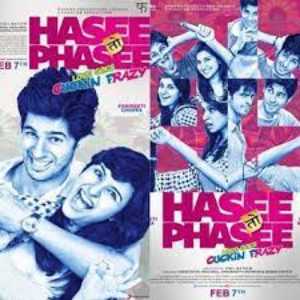 A 2014 Hindi-language romantic comedy-drama film with Karan Johar and Anurag Kashyap serving as producers, Hasee Toh Phasee was directed by Vinil Mathew. Sidharth Malhotra and Parineeti Chopra play key roles in the movie.

The movie opened on 7 February 2014 and made over 63.38 crores globally. A woman who is intelligent, eccentric, and nerdy attracts trouble. That is exactly what causes a struggling businessman to fall in love with his fiancee's sister, but with all the obstacles, their relationship looks doomed to failure.
Parineeti Chopra's Movie: Shuddh Desi Romance
Maneesh Sharma and Aditya Chopra worked together to create the 2013 Hindi-language romantic comedy drama film Shuddh Desi Romance. Vaani Kapoor, Parineeti Chopra, and Sushant Singh Rajput play the main characters. The story, which is set in Jaipur, Rajasthan, examines how young people in small-town India feel about commitment, live-in relationships, and arranged marriages as opposed to love marriages.

It was shown during the 2013 Toronto International Film Festival's Gala Presentation. When the movie first came out, critics gave it favourable reviews, praising Rajput, Chopra, and Kapoor in particular for their performances.

Box Office India deemed the movie a success in India. A tour guide who fears commitment runs away from his forced union and quickly develops feelings for a free-spirited woman. The pair decides to go against the grain and move in together, but when people find out about their relationship, their future is jeopardized.
Parineeti Chopra's First Movie: Ladies vs Ricky Bahl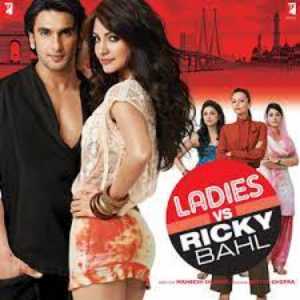 A 2011 Hindi-language romantic comedy film titled Ladies vs. Ricky Bahl was produced by Aditya Chopra of Yash Raj Films and directed by Maneesh Sharma. Similar to Band Baaja Baaraat (December 10, 2010), it has Parineeti Chopra, Dipannita Sharma, and Aditi Sharma in supporting parts alongside Ranveer Singh and Anushka Sharma in the key roles.

In his role as Ricky Bahl, Singh plays a conman who conned women till three of them banded together to con him back. Not a Penny More, Not a Penny Less by Jeffrey Archer served as the basis for the narrative. It was released on December 9, 2011, to mixed to favorable critical receptions. It was a commercial success, grossing 84 crores at the box office on a $20 crore production budget. A con artist deceives ladies by acting as though they are in love with them and then steals their money. Ishika, a determined lady, is hired by three of these women to resolve their differences with him.
Parineeti Chopra's Upcoming Movies
Parineeti Chopra has a number of projects in various stages of production. She recently wrapped up filming an untitled Ribhu Dasgupta spy thriller, and she is currently working on the cast of Rajshri Productions' Uunchai, which is being directed by Sooraj Barjatya. Chopra has signed on to act in two films: Capsule Gill, a thriller about a rescue effort, and Imtiaz Ali's Chamkila, with Diljit Dosanjh.
Code Name: Tiranga
Code Name: Tiranga is a story about a spy on an unwavering and daring mission for her country in a race against time when sacrifice is her only option. The Main cast includes Parineeti Chopra and Hardy Sandhu. The Genre of Code Name: Tiranga is Action Thriller. It is the first time when Parineeti Chopra is doing an action Movie.
Parineeti Chopra's Career Timeline
Parineeti Chopra's Controversies
In her career, Parineeti Chopra has been in a number of blockbuster films. She recently made her television debut on Hunarbaaz: Desh Ki Shaan, the actress made her debut as a judge with Mithun Chakraborty and Karan Johar. She is now speaking out regarding the contentious discussion surrounding sob tales on reality shows. In her debut appearance on television as a judge, Parineeti Chopra said to Indian Express, "I think individuals who are not associated with reality shows act like that. I'm sharing personal data from my experiences. We never receive a script or instructions on what to say. These participants are unknown to us, yet we react to their performances as they unfold.

"I think if there is an emotional narrative, why wouldn't we tell it?" Parineeti Chopra continued. They only get one take to perform, and the talent is genuine. The reality in the show is quite true. Many people also told Parineeti Chopra that the reason she joined Hunarbaaz was because her acting career was in trouble. In response, the actress shared that she is now working on Animal, a movie starring Ranbir Kapoor, and a project with Sooraj Barjatya. Thus, she only has access to greater and better things. But she thinks being a part of Hunarbaaz: Desh Ki Shaan is more fantastic.
Parineeti Chopra's Net Worth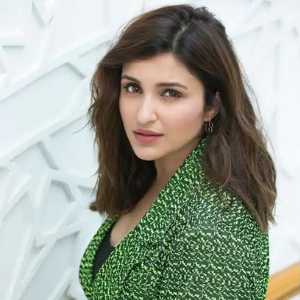 In 2022, Parineeti Chopra's net worth in Indian rupees will be 60 Crore, or $8 million. She ranks among the highest-paid young actors and actresses in Bollywood. The monthly salary of Parineeti Chopra is about 45 lakh. Her Bollywood film earnings account for the majority of her income. 4 to 5 crores are Parineeti Chopra's standard movie fees.

She is promoting a number of products and receives significant compensation as a rising star in the industry. For each brand endorsement, Parineeti costs between 45 and 50 lakh. Her net worth has increased by 20% annually for the past five years. The yearly revenue of Parineeti Chopra exceeds 12 crore Indian rupees. Near a unit with a view of the ocean, Parineeti Chopra resides in Mumbai. She resides in a home that is regarded as one of the nicest places to live. It is made up of expensive furnishings and several other things. Few vehicles make up Parineeti Chopra's collection. She owns an Audi Q5, an Audi A6, and a Jaguar XJL. She frequently drives the Jaguar XJL, which is also her most expensive vehicle.
Parineeti Chopra's Awards and Achievements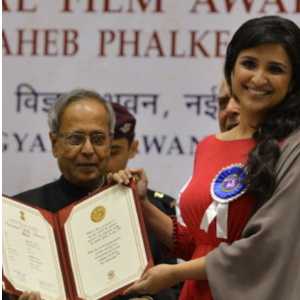 Parineeti Chopra won Big Star Entertainment Award for Most Entertaining Actress in a comic role for the film Hasee Toh Phasee.
Parineeti Chopra won Filmfare for Best Deut actress for the film Ladies vs Ricky Bahl.
Parineeti Chopra won National Film Award for Ishaqzaade.
Parineeti Chopra won Vogue Beauty Awards for Flawless Face category.
Parineeti Chopra won Stardust Style Icon of the year Award.
Parineeti Chopra won HT India's Most Stylish Awards for Style Gamechanger.
Parineeti Chopra won HT India's Most Stylish Awards for Youth Icon of the year.
Parineeti Chopra won the Arab Indo Bollywood Awards for Arab Youth Icon females.
10 Unknown Facts about Parineeti Chopra
Parineeti Chopra has an obsession with shoes. In reality, Pari would rather purchase 15 pairs of inexpensive shoes than one costly pair
Parineeti Chopra studied classical singing in college.
When an aeroplane is landing, Parineeti becomes extremely frightened.
The first actor in Bollywood, Parineeti Chopra, simultaneously promoted Kurkure and Coke-Maaza goods.
In order to attend film school, Parineeti made the decision to leave her work at Yashraj. Aditya Chopra was sent to her by director Maneesh Sharma after he saw her potential in her. Adi declined, though. When Parineeti auditioned at Yashraj for fun sake, Adi loved the tape and the gal landed her first Bollywood role.
Parineeti Chopra also held a part-time position as a team leader at the Manchester United Football Club's food division.
She is a tea addict.
She doesn't like cooking.
She always has face cleanser, perfume, lip balm, and a cell phone charger with her.
She does not like to wear expensive clothes; instead, she loves to wear decent clothes, regardless of whether they are labelled or not.
Few people are aware that she is also a trained vocalist, having earned a B.A. (Hons.) in Music.
Parineeti Chopra's Profile Summary
Social Media
Frequently Asked Questions