Priyanka Chopra | Movies, Age, Biography, Family, Net Worth

Salatiya Baig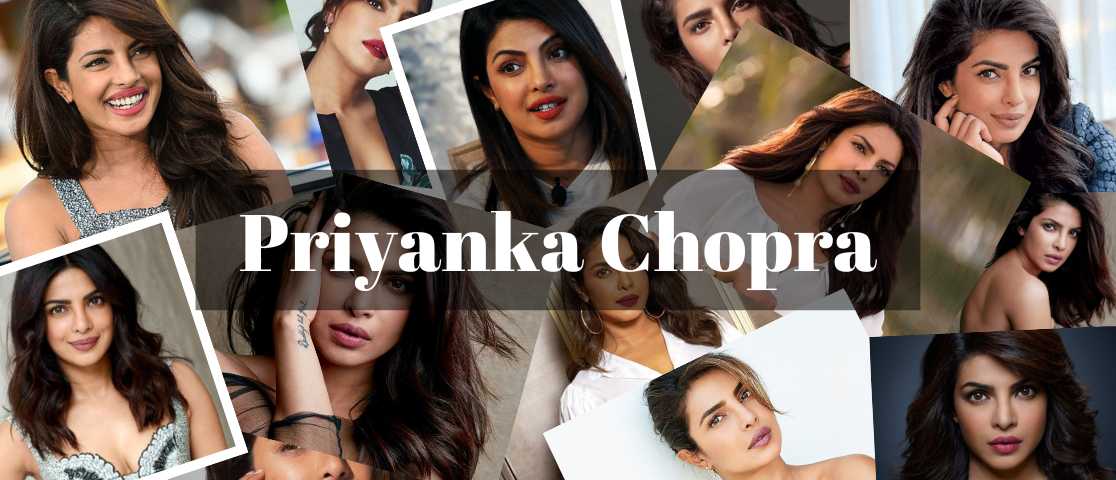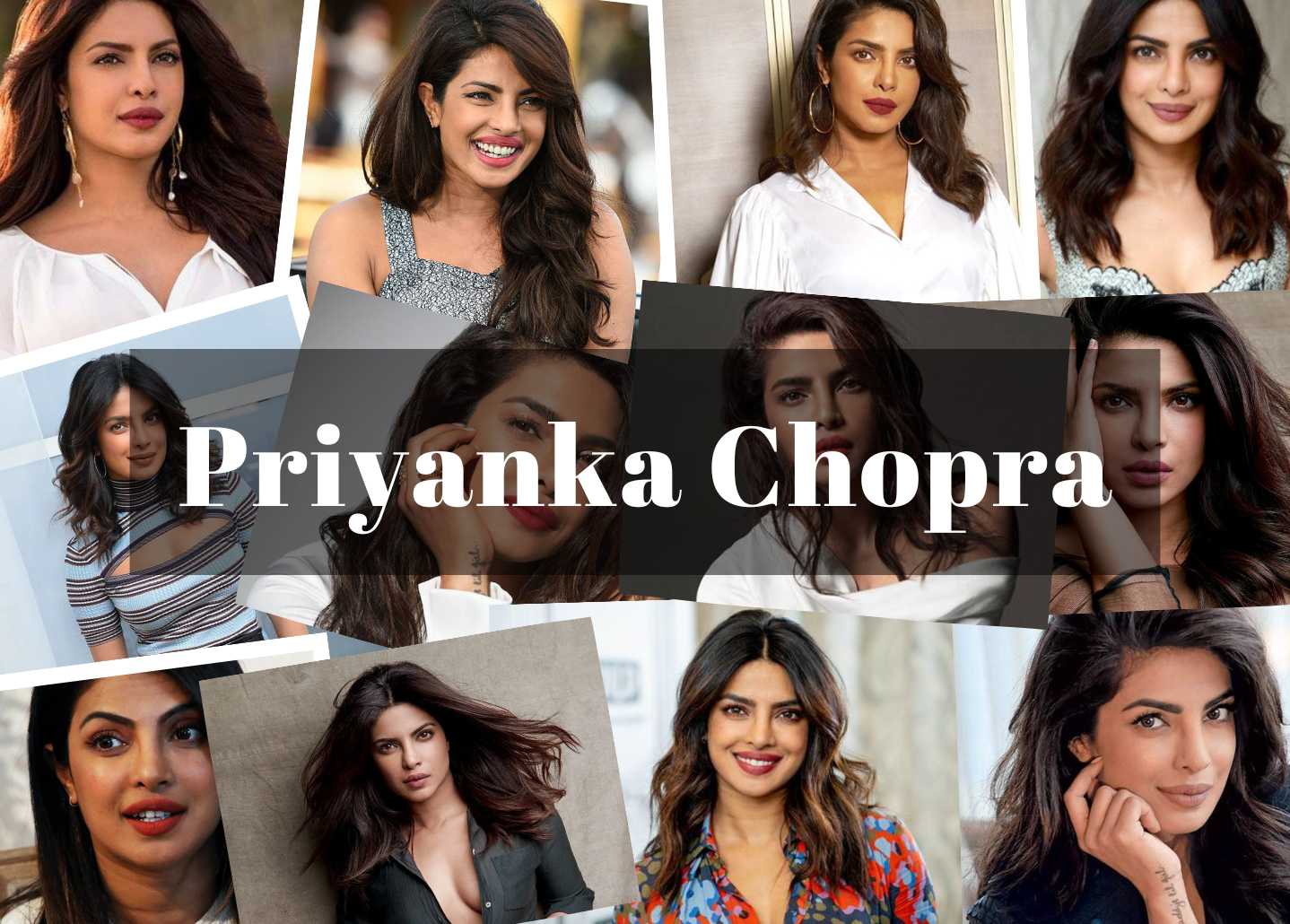 Priyanka Chopra's Age and Priyanka Chopra's Biography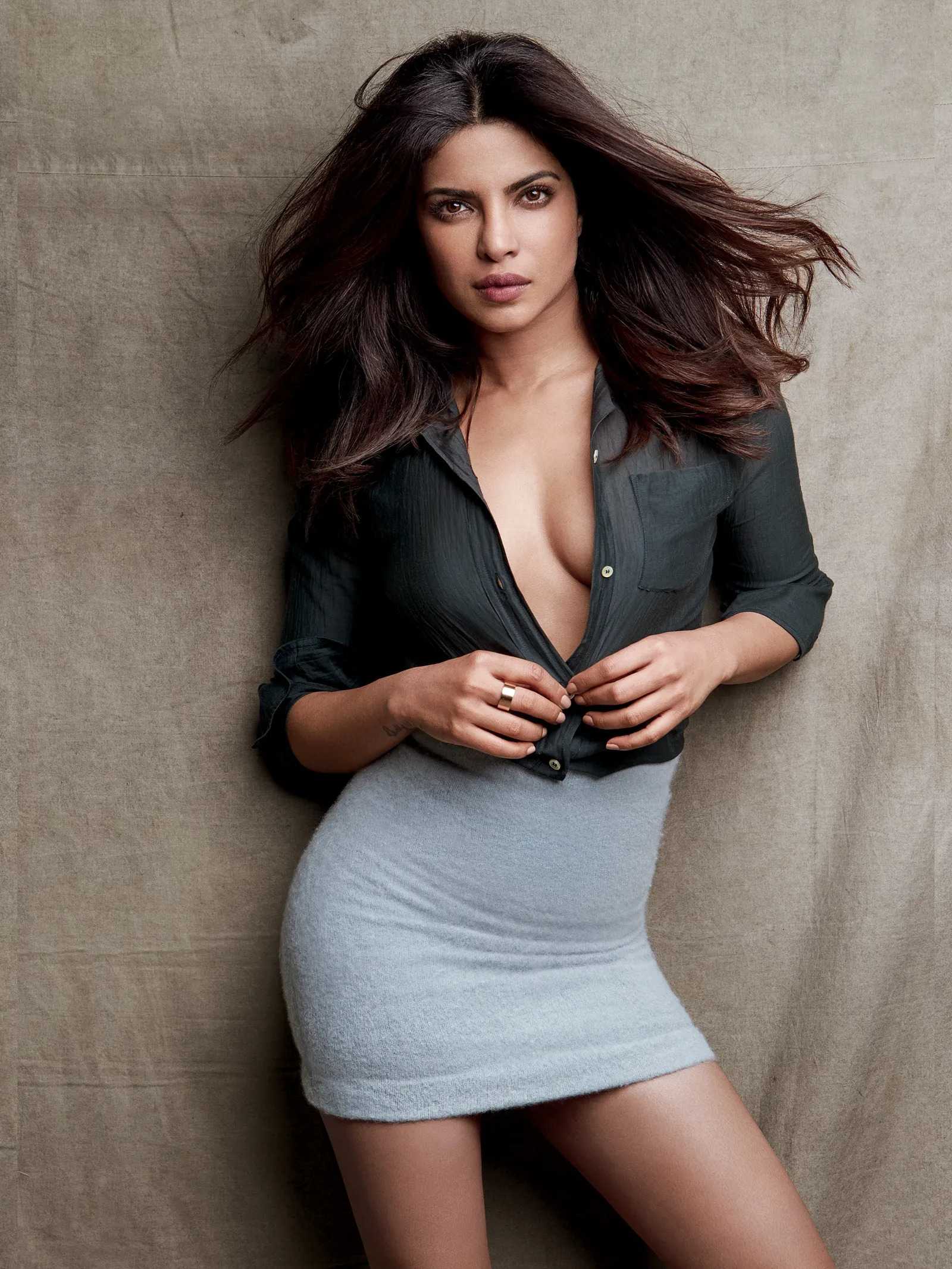 Priyanka Chopra is a very popular and successful Indian actress who is known all around the world. Priyanka Chopra is also a producer, a model, and an amazing singer. Priyanka Chopra's birthday is on 18th July, She was born in the year 1982. Priyanka Chopra age is 40 years old as of 2022. Priyanka Chopra was born in Jamshedpur, Bihar. Priyanka Chopra's zodiac sign is Cancer.

Priyanka Chopra was the winner of the Miss World 2000 competition and is one of India's highest-paid actresses. Priyanka Chopra has been given numerous awards, including two National Film Awards and five Filmfare Awards. She was awarded the Padma Shri by the Indian government in 2016, and Times named her one of the world's 100 most influential people. For the next two years, Forbes put her among the 100 most powerful women in the world.

Priyanka Chopra accepted offers to work in the Indian film industry after winning pageants, despite her initial desire to pursue a career in aeronautical engineering. In the Tamil movie Thamizhan, Priyanka Chopra made her acting debut in the year 2002. The Hero: Love Story of a Spy was then her Bollywood debut movie in 2003. She starred as the leading lady in the financially successful movie Andaaz in 2003 and Mujhse Shaadi Karogi in 2004, and she won praise from critics for her breakthrough performance in the thriller Aitraaz in the year 2004. Priyanka Chopra gained notoriety for her leading performances in the blockbuster movies Krrish and Don in the year 2006, and she later returned for their follow-ups.

After suffering a brief setback, Priyanka Chopra found popularity in 2008 for her roles as a disturbed model in the drama Fashion, for which she received the National Film Award for Best Actress and a glam journalist in Dostana. The roles she played in the movies Kaminey in 2009, 7 Khoon Maaf in 2011, and Barfi! in 2012, Mary Kom in 2014, Dil Dhadakne Do in 2015, and Bajirao Mastani helped Priyanka Chopra become more well-known in 2015. She appeared as Alex Parrish in the thriller series Quantico from 2015 to 2018, and she made a comeback in Hindi film with the biography The Sky Is Pink in 2019. In addition, Chopra has been in a variety of Hollywood productions, including The Matrix Resurrections, The White Tiger in 2021, and Baywatch in 2017. Priyanka Chopra's age is 40 years which is more than Nick Jonas's age, but they together break the stereotype.

Priyanka Chopra also advocates for social concerns like the environment and women's rights and speaks out in favor of feminism, gender equality, and the gender wage gap. Since 2006, she has worked for UNICEF, and in 2010 and 2016, respectively, she was named the national and global UNICEF Goodwill Ambassador for child rights. Her eponymous health and educational foundation strives to assist disadvantaged Indian youngsters. Chopra has contributed vocals to several of her movie songs and three singles as a recording artist. She founded Purple Pebble Pictures, a production firm, which she has used to produce a number of regional Indian films, including the highly regarded Marathi film Ventilator in 2016.
Claim Your FREE Celebrity Shoutout
✕
Claim Now!
Priyanka Chopra Family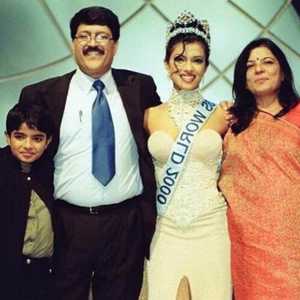 Priyanka Chopra was born on 18th July 1982. Priyanka Chopra's father's name is Ashok Chopra. Priyanka Chopra's mother's name is Madhu Chopra. Priyanka Chopra's parents were both physicians in the Indian Army.

Priyanka Chopra is the eldest daughter of the family and has a younger brother, who's around seven years younger than her. Priyanka Chopra's brother's name is Siddharth Chopra. Priyanka Chopra's sibling is Siddhart Chopra. Priyanka Chopra's cousins are Parineeti Chopra, Meera Chopra, and Mannara Chopra.
Talk To Similar Celebrities
Priyanka Chopra's Education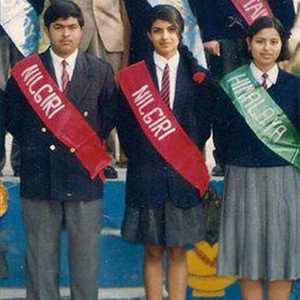 Priyanka Chopra's parents worked as military physicians, therefore the family was stationed in Delhi, Chandigarh, Ambala, Ladakh, Lucknow, Bareilly, and Pune, among other locations. La Martiniere Girls' School in Lucknow and St. Maria Goretti College in Bareilly were two of the institutions she attended. Priyanka Chopra stated in a Daily News and Analysis interview that she did not mind frequently changing schools and traveling because she welcomed it as a novel experience and a means to learn about India's heterogeneous society.

Priyanka Chopra remembers playing in the valleys of Leh as a child, in the chilly northwest Indian desert area of Ladakh, among the many places she has lived. According to Priyanka Chopra, "When I was in Leh, I believe I was in Class 4. Recently, my brother was born. Dad was stationed there while serving in the military. I spent a year living in Leh, and I have vivid memories of the city. There, we were all young soldiers. We were living in bunkers in the valley rather than houses, and there was a stupa perched directly atop a hill that once overlooked our valley. We used to climb the stupa quickly ". Priyanka Chopra considers Bareilly her home and has a strong attachment to it.
Priyanka Chopra's Early Life
After a brief halt in Queens, New York, because her aunt's family traveled about a lot, Chopra moved to the United States at the age of 13 to further her studies. She lived with her aunt and attended schools in Newton, Massachusetts, and Cedar Rapids, Iowa while living with her aunt. While living in Massachusetts, she took part in a number of theatrical plays and studied choral singing and Western classical music. Chopra occasionally experienced racial challenges throughout her adolescent years in the United States, and an African-American student teased her for being Indian. Priyanka Chopra said that "I was an awkward youngster who came from a humble middle-class household, had low self-esteem, and had white markings on my legs. But I worked so hard. My legs now sell 12 different brands." Following a three-year absence, Chopra returned to India where she completed her senior year of high school at the Army Public School in Bareilly.

When Chopra won the local May Queen beauty contest at this time, she was chased by admirers, and her family installed bars in their home to protect her. She was entered by her mother in the 2000 Femina Miss India competition, where she placed second and won the Femina Miss India World title. Chopra then triumphed at the Miss World competition, where she was named Miss World 2000 and Miss World Continental Queen of Beauty—Asia & Oceania on November 30, 2000, at the Millennium Dome in London.

Chopra was the fourth Indian in seven years to win Miss World, making her the fifth contestant from the country to do so. She had gone to college, but she dropped out after taking home the Miss World crown. Chopra claimed that winning Miss World and Miss India brought her recognition, and she began receiving offers for film roles.
Priyanka Chopra's Boyfriend and Affairs
Priyanka Chopra is the bonafide international superstar and enigma to all of us. Priyanka Chopra is a real girl next door who's taken everybody in awe with her amazing looks and wonderfully powerful personality. Priyanka Chopra has dated a couple of Bollywood as well as Hollywood actors in the past. Let's take a look at Priyanka Chopra's list of boyfriends in the past.
Aseem Merchant
When Priyanka Chopra's age is around 20, she begins with Bollywood Career, The first guy that Priyanka Chopra dated in Bollywood was Aseem Merchant. She apparently started dating Aseem Merchant when she first started modeling. It is said that he was dumped by Priyanka Chopra after her significant Bollywood breakthrough. According to Priyanka's former manager Prakash Jaju, it was a pretty turbulent relationship and Priyanka even attempted suicide once as a result of her frequent arguments with Aseem.
Harman Baweja
Priyanka Chopra then dated Harman Baweja. The reports about Harman dating Priyanka were rampant when producer Harry Baweja's son Harman Baweja was ready to make his acting debut in Love Story 2050. According to reports, the two dated for five years before drifting apart as a result of the critical and financial failure of their films.
Shahid Kapoor
Priyanka Chopra was then rumoured to be dating the top star of Bollywood, Shahid Kapoor. Later, when Priyanka Chopra's age was in step into '30s, she was rumored to be dating Shahid Kapoor. This rumor was the subject of a field day for Bollywood rumour mongers. Shahid Kapoor, purportedly wearing boxers, answered the door when the IT crew arrived at Priyanka's house early in the morning. Since no one knew that the two were dating, the announcement caused the entire Bollywood industry to burst. Even though they never made their relationship public, Shahid came close to confirming dating Priyanka Chopra in an interview years later.
Akshay Kumar
Priyanka Chopra was then rumored to be dating Akshay Kumar. Together, Akshay Kumar and Priyanka Chopra have produced a number of blockbusters. Because of the audience's enthusiasm for their on-screen connection, speculations about their relationship quickly spread. Everything, though, came to a screaming halt when Twinkle, Akshay's wife, forbade him from working with Priyanka once more.
Shah Rukh Khan
Priyanka Chopra was then paired with the King Of Bollywood, Shah Rukh Khan. This was among the most unexpected because Shah Rukh has long been known as a devoted spouse to Gauri Khan. But if allegations are to be believed, Priyanka Chopra and Shah Rukh Khan were having a very serious relationship. However, just like Twinkle, Gauri came into the picture, and ever since, Shah Rukh hasn't collaborated with Priyanka. Although neither party to the relationship has confirmed it, Priyanka has spoken about an ex whom she looks up to on numerous occasions, and many believe that this is none other than Shah Rukh.
Tom Hiddleston
After debuting in the Hollywood industry, Priyanka Chopra had quite a couple of rumors about dating American artists. It was reported that Priyanka Chopra was dating the Hollywood heartthrob Tom Hiddleston. Tom Hiddleston was reportedly seen openly flirting with Priyanka Chopra at the Emmy after-party. In between snapping adorable selfies, they could be seen cuddling together and holding hands. At the end of the night, according to some stories, they also swapped phone numbers. Even though the rumor quickly died down, it nonetheless caused a stir in the gossip community.
Priyanka Chopra's Marriage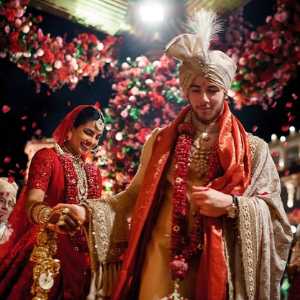 Priyanka Chopra was seen entering the Met Gala 2018 with American singing prodigy Nick Jonas. The two star's presence turned a lot of heads and fueled speculation about a possible relationship between them. Some sources confirm that Priyanka is dating the musician after the two were spotted hanging out together yet again this year while hanging out with friends on a yacht. On July 19, 2018, the day following her birthday, Jonas got down on one knee in Crete, Greece. In a Punjabi Roka ceremony held in Mumbai in August 2018, Priyanka Chopra and Nick Jonas got engaged. Priyanka Chopra's Wedding took place in December 2018, Nick Jonas and Priyanka Chopra exchanged vows in a lavish ceremony that acknowledged both Chopra's Indian culture and Jonas's religious upbringing. The ceremony took place in Mumbai and Jodhpur, India. Chopra formally changed her name to Priyanka Chopra Jonas after getting married. The couple used surrogacy to have a girl as their first child in January 2022. Priyanaka Chopra's Age gap is alomost 10 years older than Nick Jonas still they are living a happy and Properous life by breaking the stereotypes of the Society. They Together sets an example. Malti Marie Chopra Jonas is Priyanka Chopra's Daughters name.
Priyanka Chopra's Movies and TV Shows
Priyanka Chopra was chosen to play the female lead in Abbas-romantic Mustan's drama Humraaz (2002), where she would make her acting debut after winning Miss India World. This didn't work out, though, for a number of reasons. She said the filming interfered with her schedule, while the producers claimed they had to recast since Priyanka Chopra accepted a number of other commitments. Her first acting role was as the love interest of Vijay's protagonist in the 2002 Tamil film Thamizhan. The film's wit and dialogue were praised in a review that appeared in The Hindu, although the reviewer believed that Chopra's acting opportunities were restricted.
Priyanaka Chopra's First Movie: The Hero: Love Story Of A Spy (2003)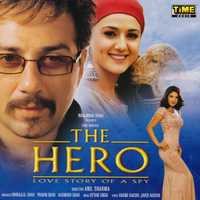 In Anil Sharma's The Hero: Love Story of a Spy from 2003, Priyanka Chopra made her Bollywood debut as the second female lead opposite Sunny Deol and Preity Zinta. The movie depicts the struggle of a RAW agent against terrorism against the backdrop of the Indian Army in Kashmir. Even though The Hero was one of the highest-grossing Bollywood movies that year, critics weren't unanimous in their praise. Mega-looker Chopra makes a solid cinematic debut, according to Derek Elley of Variety.


Priyanka Chopra's Movie: Andaaz (2003)
Later the same year, she co-starred with debutante Lara Dutta in Raj Kanwar's financially successful film Andaaz, which also starred Akshay Kumar. In her role as a vibrant young woman who falls in love with Kumar's persona, Priyanka Chopra. She received the Filmfare Award for Best Female Debut (alongside Dutta) and a nomination for the Filmfare Award for Best Supporting Actress for her performance, which was noted by The Hindustan Times for the glamour she brought to the role and praised by Kunal Shah of Sify who said she had all the qualities to be a star.
Priyanka Chopra's Movie: Plan (2004)
Sanjay Dutt, Priyanka Chopra, Dino Morea, and Sameera Reddy star in the action-thriller Plan, an Indian production in the Hindi language from 2004. The movie, which was produced by Sanjay Gupta and directed by Hriday Shetty, was a hit and did incredibly well on Indian single screens while also doing well in multiplex theatres. The movie received an average overall rating and currently ranks as the twenty-seventh top grossing Hindi film of 2004. This 2004 movie, which debuted on January 9th, is partially based on the Hollywood comedy Suicide Kings from 1997.
Priyanka Chopra's Movie: Asambhav (2004)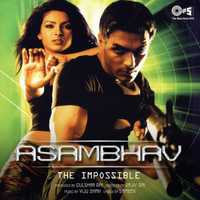 Rajiv Rai and Gulshan Rai's 2004 Indian Hindi action thriller Asambhav was released by the Trimurti Films label. Arjun Rampal, Naseeruddin Shah, and Priyanka Chopra starred in the film, which was released on July 23, 2004, with Dipannita Sharma, Tom Alter, Milind Gunaji, and Sharat Saxena among others playing supporting roles. The entire movie was filmed in Switzerland.

It had mixed to favorable reviews upon release, although it only made an average amount of money. Film critic Joginder Tuteja noted that Priyanka Chopra was frequently cast in this earlier era as a glamour quotient in forgettable roles.
Priyanka Chopra's Movie: Mujhse Shaadi Karogi (2004)
Priyanka Chopra then appeared in David Dhawan's romantic comedy Mujhse Shaadi Karogi later that same year with Salman Khan and Akshay Kumar, which marks their second collaboration together following the popular love musical Andaaz (2003). Amrish Puri, Kader Khan, Satish Shah, and Rajpal Yadav make up the supporting cast. Mujhse Shaadi Karogi, which is mostly set in Goa, recounts the exploits of two men (Khan and Kumar) as they attempt to capture the heart of a woman (Chopra). The movie debuted to positive reviews and finished the year as India's third-highest-grossing movie.
Priyanka Chopra's Movie: Aitraaz (2004)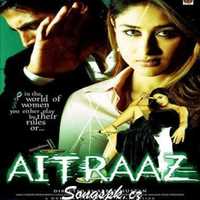 In the thriller Aitraaz, directed by Abbas-Mustan, she acted with Kumar and Kareena Kapoor in late 2004. The ambitious woman Soniya Roy, who accuses her employee of sexual harassment, is Chopra's first antagonistic character, and she views it as the greatest learning experience of her career. Chopra's performance in the movie garnered praise from critics and was a financial and critical triumph. According to The Hindustan Times, it was the movie that fundamentally altered her career.

According to a reviewer for the BBC, Priyanka Chopra's movie is Aitraaz. She chews up every scene she is in as the delectably wicked, gold-digging, cunning seductress thanks to her alluring screen presence. Priyanka Chopra, the second and final actress to get the honor after Kajol, earned a Filmfare Award for Best Performance in a Negative Role. Chopra was nominated for both the Producers Guild Film Award for Best Actress in a Supporting Role and the Filmfare Award for Best Supporting Actress.
Priyanka Chopra's Movie: Waqt: The Race Against Time (2005)
In the family drama Waqt: The Race Against Time, directed by Vipul Amrutlal Shah and starring Amitabh Bachchan as a tiny businessman who tries to teach his careless son some lessons before he passes away, Chopra plays Akshay Kumar's wife. When filming the song Subah Hogi, Chopra returned to Leh, a favourite childhood destination. Priyanka Chopra accidentally electrocuted herself while filming the song Do Me A Favour Lets Play Holi, spending a day in the hospital to recover. The movie was popular with audiences and garnered favourable reviews from reviewers.
Priyanka Chopra's Movie: Yakeen (2005)
Next, Priyanka Chopra played a possessive lover opposite Arjun Rampal in the romantic mystery thriller Yakeen. The screenplay for the movie was written by Vikram Bhatt. The 1991 Hollywood film Shattered served as a loose inspiration for the plot of this movie. The main character of the movie has amnesia after being in an accident, and as he begins to put together his past, he begins to suspect something is wrong. Yakeen was a financial failure.

Although the film garnered mixed reviews, her acting was praised. Chopra is bound to win honors yet again the actor is developing as one of the finest talents in these fast-changing times, according to Taran Adarsh's writing.
Priyanka Chopra's Movie: Krrish (2006)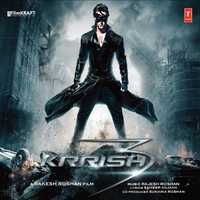 Chopra starred in Rakesh Roshan's superhero movie Krrish in the second half of 2006 after making brief cameos in three other movies (a sequel to the 2003 science-fiction film Koi... Mil Gaya). With Hrithik Roshan, Rekha, and Naseeruddin Shah as his co-stars, Chopra played a young television journalist who plots to take advantage of a defenseless young guy with exceptional physical attributes but ends up falling in love with him. The movie earned over US$15 million globally and over 1.17 billion ($15 million) in India, where it was the second-highest-grossing movie of the year. It was dubbed a blockbuster.

At the 52nd Filmfare Awards, Krrish received 8 nominations, including Best Film, Best Director, Best Actor for Roshan, and Best Supporting Actress for Rekha. It won three awards, including Best Special Effects. The movie was nominated for nine 2007 IIFA Awards, and Roshan won three of them, including Best Actor. The National Film Award for Best Special Effects was also given to it. Krrish 3—the third movie in the series—was made available in 2013.
Priyanka Chopra's Movie: Don (2006)
The action-thriller Don, directed by Farhan Akhtar and starring Shah Rukh Khan, was Priyanka Chopra's last movie of 2006. Chopra as Roma, who joins the underworld to exact revenge on Don for killing her brother (Zeenat Aman played Roma in the original movie). For her part in the movie, Priyanka Chopra trained in martial arts, and she also pulled off her own stunts. With revenues of 1.05 billion (US$14 million), the movie was hailed as a triumph both domestically and abroad. Chopra was described by Raja Sen of Rediff.com as the great surprise of the movie; he said she represented Roma convincingly, looking every inch the skilled lady of action, and noted that Chopra has genuine potential for screen magic. Not to mention a great smile. At the Neuchâtel International Fantastic Film Festival, Don won Best Asian Film. At the 52nd Filmfare Awards, the movie garnered nine nominations, including Best Film and Best Actor for Khan. Don 2 is a follow-up that was released on 23rd December 2011.
Priyanka Chopra's Movie: Salaam-e-Ishq: A Tribute To Love (2007)
Priyanka Chopra played two prominent parts in 2007. Her debut feature was the ensemble cast romantic comedy Salaam-e-Ishq: A Tribute to Love, directed by Nikhil Advani. An ensemble cast including Salman Khan, Priyanka Chopra, Anil Kapoor, Juhi Chawla, Akshaye Khanna, Ayesha Takia, John Abraham, Vidya Balan, Govinda, Shannon Esra, Sohail Khan, and Isha Koppikar played the lead roles in the 2007 Indian Hindi-language romantic drama Salaam-e-Ishq, which was directed by Nikkhil Advani.

Priyanka Chopra's Movie: Love Story 2050 (2008)
In Harry Baweja's movie Love Story 2050, Priyanka Chopra co-starred with Harman Baweja in 2008. In order to play two roles, Priyanka Chopra dyed her hair twice: once red to represent the girl from the future and once black to represent the girl from the past.The movie has a number of similarities to the 1991 Telugu film Aditya 369, however Love Story 2050 is solely about travelling to Mumbai in the year 2050, a utopian future metropolis. Aditya 369 dealt with time travel to both the past and a terrible post-apocalyptic future. It is Bollywood's first film on utopian time travel. Rajeev Masand was unhappy with Chopra's chemistry with her co-star and stated that her character fails to inspire either compassion or sympathy after watching Chopra's performance. Alongside Salman Khan, Sohail Khan, and Amitabh Bachchan, she portrayed a TV anchor in the comedy God Tussi Great Ho.

Priyanka Chopra's Movie: Dostana (2008)
Dostana, a romantic comedy directed by Tarun Mansukhani and starring Abhishek Bachchan and John Abraham, was Priyanka Chopra's final movie of the year. The movie, which is set in Miami, centres on a friendship between her character and two men who pretend to be gay in order to live with her in an apartment. Neha, a fashionable young fashion magazine editor who is attempting to manage the rigours of her job, was portrayed by Chopra. The movie, which was made by Dharma Productions, made over 860 million (US$11 million) in worldwide box office receipts. Chopra's appearance and acting in the movie received high accolades. She shared the Stardust Award for Actor of the Year- Female for her roles in Fashion and Dostana.
Priyanka Chopra's Movie: Kaminey (2009)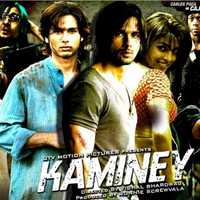 In Vishal Bhardwaj's caper film Kaminey, about twin brothers and the journey in their lives tied to the underworld, Priyanka Chopra played a fiery Marathi woman named Sweety opposite Shahid Kapoor 2009. The movie was well-received by critics and was a financial success with a global gross of 710 million (US$9 million). Priyanka Chopra's portrayal entirely altered her, according to Nikhat Kazmi of The Times of India, and Rajeev Masand wrote: One of the most endearing characters in the movie surprises in a tiny role and sprinkles her words with a little of fluent Marathi. Chopra's performance was recognised as the best by an actress Raja Sen of Rediff.com. Chopra received numerous nominations and accolades for her performance, including the Producers Guild Film Award for Best Actress in a Leading Role for the second time in a row following Fashion and Best Actress nods at the Filmfare, Screen, and IIFA awards.

Kaminey earned a lot of positive reviews, and it was named the best movie of the year by a number of critics and media outlets. The movie has gained cult status since its debut. At ceremonies held all over India, it was nominated for and won a number of accolades. It garnered ten nominations for the 55th Filmfare Awards, including Best Film, Best Director, Best Actor, Best Actress, and Best Supporting Actor. It also won the Best Special Effects prize. Kaminey received two prizes at the 57th National Film Awards: Best Audiography for Subash Sahoo and Special Jury Award for A. Sreekar Prasad's editing.
Priyanka Chopra's Movie: What's Your Raashee?(2009)
Following that, Priyanka Chopra made an appearance in Ashutosh Gowariker's romantic comedy What's Your Raashee?, which is based on Madhu Rye's Kimball Ravenswood. The movie tells the tale of a Gujrati NRI living in the US who is looking for his soul mate among 12 girls (all played by Chopra) representing the 12 zodiac signs. For her work in the movie, Priyanka Chopra was nominated for the Screen Best Actress Award. Chopra was a candidate for the Guinness World Records book since she was the first actress to play 12 different characters in a single movie.
Priyanka Chopra's Movie: 7 Khoon Maaf (2011)
Then, in her first movie of 2011, Vishal Bhardwaj's black comedy 7 Khoon Maaf, Priyanka Chopra played the femme fatale. 7 Khoon Maaf, which is based on the Ruskin Bond short tale Susanna's Seven Husbands, concentrates on Chopra's Susanna Anna-Marie Johannes, an Anglo-Indian lady who murders her husbands in an endless search for love. Critics praised both the movie and her performance.

Nikhat Kazmi praised Priyanka Chopra's exquisite command over a complex character, which is unquestionably a first in Indian cinema, calling the movie a milestone in Priyanka Chopra's career graph. According to Rachel Saltz of the New York Times, Chopra, while delightful as always, can't make her cohere, and that Susanna was more of a gimmick than a character. Chopra won the Filmfare Critics Award for Best Actress and a nomination for the Filmfare Award, IIFA Award, Producers Guild Film Award, and Screen Award for Best Actress.
Priyanka Chopra's Movie: Agneepath (2012)
Agneepath, an action drama directed by Karan Malhotra, starring Rishi Kapoor, Hrithik Roshan, and Sanjay Dutt, was Chopra's first movie of 2012. The movie, which Karan Johar produced, is a remake of the same-named 1990 work by his father. Chopra's lehenga, a traditional skirt, caught fire while filming a scene for an elaborate Ganpati holiday song, one of many mishaps that occurred throughout the production. In the movie, she played Kaali Gawde, Roshan's chatty love interest. Mayank Shekhar remarked on how Chopra stood out so much in the predominantly masculine movie. Agneepath had a global total of 1.93 billion (US$25 million), breaking the record for biggest opening-day earnings in Bollywood.
Priyanka Chopra's Movie: Barfi! (2012)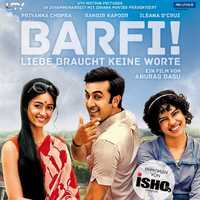 Priyanka Chopra then appeared in Anurag Basu's Barfi!, starring Ranbir Kapoor and Ileana D'Cruz, in 2012. The movie, which takes place in the 1970s, follows the lives of three characters, two of whom have physical disabilities. As Jhilmil Chatterjee, played by Chopra, a deaf and mute man falls in love with an autistic woman (Kapoor). Given how difficult it is for an actor to represent a woman with autism successfully, director Rituparno Ghosh thought it was a very, very brave assignment to accept. Chopra spent time with autistic persons and visited numerous mental hospitals to get ready for the part.

The movie was well-received by critics and a huge financial hit, grossing 1.75 billion (US$23 million) globally. According to Rachit Gupta of Filmfare, Chopra was the surprise package of the movie, and her portrayal of the condition was the best representation of [autism] on Indian celluloid. The Telegraph's Pratim D. Gupta gave Chopra and Kapoor high acclaim, but he thought that she was a tad flashy in the role. Chopra was nominated for Best Actress at the Producers Guild, Filmfare, Screen, IIFA, and awards. The movie was selected as India's 85th Academy Awards submission. Among the highest-grossing Bollywood movies up to that moment were Agneepath and Barfi!
Priyanka Chopra's Movie: Gunday (2014)
Priyanka Chopra co-starred with Ranveer Singh, Arjun Kapoor, and Irrfan Khan in the 2014 Yash Raj Films romantic action film Gunday under the direction of Ali Abbas Zafar. She played Nandita, a Calcutta cabaret dancer. The narrative of two closest friends who fall in love with Nandita is told in this movie, which is set in the 1970s. With nearly 1 billion (US$13 million) in worldwide box office receipts, Gunday was a box office hit. The movie was nominated for Best Choreography for the song Tune Maari Entriyaan and won Best Action at the 60th Filmfare Awards.
Priyanka Chopra's Movie: Mary Kom (2014)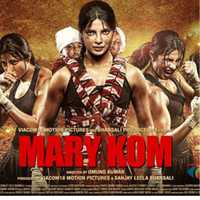 Priyanka Chopra portrayed Mary Kom, a five-time world boxing champion and Olympic bronze medalist, in the biographical movie Mary Kom. She spent time with Mary Kom and trained in boxing for four months in order to be ready for the part. Her performance gained praise for it, and the movie had its world premiere at the 2014 Toronto International Film Festival. While criticising the storyline of the movie, Sudhish Kamath of The Hindu lauded Chopra for her knockout performance, saying that the spirited actress rises above the material and makes us invest in her and does complete justice to the spirit of the boxer. The actress expressed every shade of the role with a pitch-perfect boldness, according to the Indo-Asian News Service evaluation. With box office receipts of 1.04 billion (US$14 million), Mary Kom became a commercial triumph. Chopra was nominated for the Filmfare Award for Best Actress and went on to win the Screen Award for Best Actress as well as the Producers Guild Film Award for Best Actress in a Leading Role.
Priyanka Chopra's Movie: Dil Dhadakne Do (2015)
In Zoya Akhtar's 2015 ensemble comedy-drama Dil Dhadakne Do, Chopra co-starred with Anil Kapoor, Shefali Shah, Ranveer Singh, Anushka Sharma, and Farhan Akhtar. In order to celebrate the parents' 30th wedding anniversary, the Mehras, a dysfunctional Punjabi family, invite their family and friends on a cruise. Priyanka Chopra played Ayesha Mehra, the eldest kid, and a wealthy entrepreneur. In addition to Chopra being nominated for a Producers Guild Film Award, an IIFA Award, and a Screen Award, the ensemble of Dil Dhadakne Do won the Screen Award for Best Ensemble Cast.
Priyanka Chopra's TV Show: Quantico (2015)
Following the signing of a talent holding agreement with ABC Studios, Chopra was chosen to play Alex Parrish in the American thriller series Quantico. Priyanka Chopra became the first South Asian to serve as the series' lead in an American network drama series when the show made its debut on ABC on September 27, 2015. Television critics gave the show favourable reviews, and Priyanka Chopra's performance was appreciated. James Poniewozik of The New York Times called Chopra the strongest human asset of the show and noted that she is immediately captivating and authoritative. Rob Lowman of the Los Angeles Daily News praised her dynamic screen presence. For her work in Quantico, Priyanka Chopra won the People's Choice Award for Favourite Actress in a New TV Series, making history as the first South Asian actress to do so. Chopra earned a second People's Choice Award for Favourite Dramatic TV Actress the following year.
Priyanka Chopra's Movie: Bajirao Mastani (2015)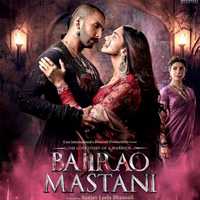 The role of Kashibai, the first wife of Maratha general Peshwa Bajirao I, was next played by Priyanka Chopra in Sanjay Leela Bhansali's epic historical romance film Bajirao Mastani. Positive reviews for the film's debut were given to Chopra, who was praised for her portrayal, which some critics called her best work to date. Written by Rajeev Masand Priyanka Chopra's Kashibai adds a great touch of silliness and fun to the movie. Chopra gives the character grace and almost single-handedly saves the movie.

Despite not playing the lead, according to movie critic Raja Sen, Chopra possessed the movie, and he said, Chopra's fantastic in the part, her smart expressive eyes expressing volumes and her no-nonsense Marathi cadence bang-on. Bajirao Mastani was a huge commercial hit and one of the highest-grossing Indian movies of all time with box office receipts of 3.5 billion (US$46 million). She was recognized for her work with the Filmfare Award, IIFA Award, Screen Award, and nomination for the Producers Guild Film Award for Best Actress in a Leading Role.
Priyanka Chopra's Movie: Baywatch (2017)
With Dwayne Johnson and Zac Efron as her co-stars, Priyanka Chopra made her live-action Hollywood debut as Victoria Leeds in Seth Gordon's action comedy Baywatch. Negative reviews were given to the feature. Chopra was hailed by IGN as the movie's high point, stating that she outshines pretty much anybody she's in a scene with and that she is the only character that talks with any kind of distinctive cadence.

Priyanka Chopra has fun playing the baddie, but she stays in the background until the end of the movie and really only gets one huge moment at the end of the picture, Scott Mendelson of Forbes noted. Although Baywatch did not have much success at the box office in North America, it did well elsewhere, earning around $178 million at the worldwide box office.

Priyanka Chopra's Movie: We Can Be Heroes (2020)
The Netflix children's superhero movie We Can Be Heroes, which was helmed by Robert Rodriguez, was Priyanka Chopra's only release of 2020. She played Ms. Granada, the head of Heroics, an organisation that supports superheroes. Critics praised the movie's intellectual ideas with heart and ardent originality and gave it mostly favourable reviews. The actress was complimented for livening up the proceedings as the prim and proper Ms. Granada by Richard Roeper of the Chicago Sun-Times, and Ian Freer of Empire magazine thought she played the kids' film acting to the hilt.

Priyanka Chopra's Movie: The White Tiger (2021)
The White Tiger, directed by Ramin Bahrani and based on the same-titled satirical novel by Aravind Adiga, was Chopra's first movie of 2021. Along with Adarsh Gourav and Rajkummar Rao, she played the part of Pinky Madam in this Netflix production, and she also served as the executive producer. The movie received favorable reviews, as well as her performance. The Times film writer Kevin Maher called Chopra's performance outstanding, and David Rooney of The Hollywood Reporter praised the actress for adding emotional depth to her part. At the 93rd Academy Awards, the movie was nominated for Best Adapted Screenplay. She appeared in The Matrix Resurrections, a science fiction movie, later that year in a minor role.
Priyanka Chopra's Upcoming Movies
In the upcoming romance drama It's All Coming Back To Me, Priyanka Chopra will star alongside Sam Heughan and Celine Dion. Priyanka Chopra will co-star with Richard Madden in the thriller series Citadel on Amazon Prime Video, and she will produce Barry Levinson's Sheela. In Sheela, she will play the spiritual teacher Ma Anand Sheela. In a comedy about an Indian-American wedding produced by Universal Pictures, Chopra has committed to starring alongside Mindy Kaling. In Seth Gordan's courtroom drama Trulia, based on the 1999 racial injustice case that occurred in the same-named city, Chopra will play the lawyer Vanita Gupta.

In the action movie Cowboy Ninja Viking, Priyanka Chopra will star alongside Chris Pratt. She will also co-star with Katrina Kaif and Priyanka Chopra in the 2023 film Jee Le Zaraa, directed by Farhan Akhtar. Chopra and Anthony Mackie will co-star in the Kevin Sullivan-directed action movie Ending Things. Alongside Sienna Miller, Chopra is slated to appear in and produce the Amazon Studios adaptation of the Shilpi Somaya Gowda novel Secret Daughter.

Under the umbrella of her production company, she is creating more than a dozen regional films in several languages. She signed a multimillion-dollar first-look TV agreement with Amazon Prime Video as a producer, and she also collaborated with ViacomCBS to support programming created by women directors and BIPOC filmmakers for the first time.
Priyanka Chopra's Songs and Music Career
Priyanka Chopra's father, who encouraged the growth of Priyanka Chopra's passion in singing, served as her primary vocal inspiration. Early on in her pageantry career, she made use of her vocal gift. Vijay, her co-star and director, encouraged her to record the song Ullathai Killathe in the Tamil film Thamizhan (2002). For Bluffmaster, Chopra recorded an unheard song! (2005). Universal Music Group signed Chopra to a global recording deal with DesiHits in August 2011. According to the agreement, Interscope Records would distribute her debut studio album in North America and Island Records would do the same abroad.

Priyanka Chopra was the first Bollywood celebrity to be signed by the Los Angeles-based entertainment and sports firm Creative Artists Agency in July 2012. RedOne was the album's producer. A TV promo for the NFL Network's Thursday Night Football included her first single, In My City, which made its US debut on September 13, 2012. A condensed version of the song opened each episode of the season. The rapper will.i.am is a featured artist on In My City, according to Chopra. Exotic, a song by Bollywood singer Chopra featuring American rapper Pitbull, and its music video were both made available in July 2013.

Exotic made its chart debut on July 27, 2013, at positions 16 on the Billboard Dance/Electronic Songs list and 11 on the Dance/Electronic Digital Songs chart. The song debuted at position 74 on the Canadian Hot 100 list as well. Exotic peaked at number 12 and debuted on the Billboard Hot Dance Club Songs chart at position 44. In April 2014, she dropped her third song, a rendition of Bonnie Raitt's I Can't Make You Love Me. On the Billboard Hot Dance/Electronic Songs list, the song reached number 28.

Chaoro, a lullaby from Mary Kom, was Chopra's first song in Bollywood as a playback vocalist (2014). She performed the title song as a duet with Farhan Akhtar for the film Dil Dhadakne Do in 2015. She performed Baba, her first playback song in the Marathi language, for the Ventilator (2016) promotional song. For the 2017 EDM song Young and Free, which Chopra also co-wrote with the Australian DJ Will Sparks, they worked together.

Priyanka Chopra's Social Service
Priyanka Chopra is very involved in philanthropy, especially in her home country, India. She gives up at least 10% of her annual income to charitable organizations like the Priyanka Chopra Foundation for Health and Education. Her foundation is dedicated to helping poor children in India, particularly young women. Priyanka Chopra's age is an example of a Sucessful Person in Life. She from a very young age engaged in contribute her help to society. Additionally, since 2006, she has been quite active with UNICEF. She gave a hospital in Nanavati, which is now named for her late father, $70,000 in 2013. Through her involvement with PETA, she has vociferously spoken out against circuses. The Mother Teresa Memorial Award for Social Justice was granted to Privanka in 2017.
Priyanka Chopra's Career Timeline
Priyanka Chopra's Controversies
The Met Gala Outfit
In 2018, when the actor attended the Met Gala in a trench coat gown by Ralph & Lauren, the appearance was promptly mocked on social media in the form of memes. On her social media, the star wrote, **drumroll** to your originality! A couple of my favourites are here! It's good to know that the dress has uses more than merely dressing up. I intend to keep inspiring your imagination. Because of this, I adore the #MetGala. There are practically no limits to where you can push fashion! Up until then #ROFL.
Age difference between Priyanka Chopra and Nick Jonas
Priyanka Chopra received criticism for her age gap with Nick Jonas as soon as word of the couple's marriage spread. The actor remarked, I find it really interesting when you flip it and the guy is older, no one notices, and actually people like it. The memes even labelled her mother an aunt. In the Netflix series, she also discussed this and said, Nick and I have a 10 year age gap, we do, and there are many 90s pop culture references that he doesn't grasp and I teach him, which is OK because we teach each other stuff. He demonstrated how to use TikTok, for instance. And I gave him a demonstration of what a fruitful acting career looks like.
Plastic Chopra - Plastic surgery controversy
In an interview with Elle for the actor's memoir Unfinished promotional activities, which was published this year, the actress discussed her plastic surgery and how the procedure's blotchy results left her horrified and dealt a blow to her self-esteem. She also discussed how the media referred to her as Plastic Chopra. According to Priyanka, I was dared to explain the obviously different nose, but I chose a course that I've followed in all the years since. I made the decision to draw a line in the sand with my life. I am a performer. That's what I agreed to do, and I really enjoy doing it.
Priyanka Chopra's Net Worth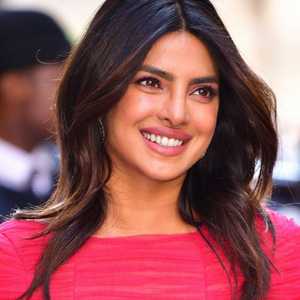 Priyanka Chopra's net worth is $70 million, Priyanka Chopra is an Indian actress, singer, and beauty pageant competitor. Together with her husband Nick Jonas, that is their total net worth. After winning the Miss World competition in 2000, she initially rose to international fame. She is currently one of Bollywood's highest-paid actresses. Her overall income for 2018 was $3.5 million. With revenues of almost $12 million, Priyanka was the fifth highest paid Indian celebrity in the world in 2017. With $14 million, she received the eighth-highest salary in 2016. As of 2019, her career earnings were about $45 million. She regularly makes at least $10 million a year between her income from Quantico, her film gigs, and endorsement partnerships with brands like Pantene, Nirav Modi, and Lyf Mobile.

According to reports, she prefers to invest in real estate. She invests in Mumbai and Goa and avoids stocks in favour of real estate. According to her statement to Bloomberg, she splits her income between what she needs to spend, what she wants to save, and what she wants to donate to charity. Priyanka Chopra invests in real estate with her leftover money. Priyanka owns a total of nine properties, per Indian income tax declarations. Five of these are situated inside Mumbai's renowned Raj Classic structure. She also has a residence in the Big Apple. She and Nick spent their first year of marriage in a Beverly Hills house that he bought for $6.5 million in 2018.

Nick Jonas and Priyanka Chopra spent $20 million on a brand-new property in Encino, California, in November 2019. The 20,000-square-foot home on the land includes seven bedrooms and eleven bathrooms. Priyanka Chopra's Net Worth is rises by her investments also. Priyanka Chopra made an investment in Purple Pebble Pictures, a production company that she founded in 2016. Her firm has made a number of regional films and has aspirations to eventually make additional films in numerous languages.

Priyanka Chopra's Achievements
Asian Film Awards for Outstanding Contribution to Asian Cinema, 2009.
Bengal Film Journalists Association Awards- Best Actress (Hindi) for Aitraaz, 2005.
Big Star Entertainment Awards- New Talent of the Decade – Female, 2010.
Big Star Entertainment Awards- Most Entertaining Film Actor- Female for Barfi, 2012.
Big Star Entertainment Awards- Most Entertaining Actor in a Social/Drama Film – Female for Mary Kom, 2014.
Big Star Entertainment Awards- Most Entertaining Film Actor – Female for Mary Kom, 2014.
Civilian Award- Padma Shri, 2016.
FilmFare Awards- Best Female Debut for Andaaz, 2004.
Filmfare Awards- Best Performance In Negative Role for Aitraaz, 2005.
Filmfare Awards- Best Actress for Fashion, 2009.
Filmfare Awards- Best Actress (Critics) for 7 Khoon Maaf, 2012.
Filmfare Awards- Best Supporting Actress for Bajirao Mastani, 2016.
Global Indian Film Awards- Best Villain (Female), 2005
Global Indian Film Awards- Most Searched Female Actress On Internet
Fear Factor: Khatron Ke Khiladi X3- Most Impactful Debut on Television, 2010.
International Indian Film Academy Awards- Best On-Screen Beauty for Krrish, 2007.
International Indian Film Academy Awards- Best Actress for Fashion, 2009.
International Indian Film Academy Awards- Green Globe Award for Contribution to a Greener Earth, 2011.
International Indian Film Academy Awards- Woman of Substance, 2014.
International Indian Film Academy Awards- Best Supporting Actress, 2016.
International Indian Film Academy Awards- Woman of The Year, 2016.
5 Amazing Facts about Priyanka Chopra
When Priyanka Chopra entered the Miss World contest at the age of 18, she made her first ever public debut. Priyanka Chopra was the fifth Miss India to ever be named the winner when she was crowned in 2000. In the same year, she was also named Miss World Continental Queen of Beauty of Asia and Oceania.
Priyanka Chopra's first-ever audition was for her starring part in Quantico. She had previously played a variety of roles, but none of them had required a formal audition.
Priyanka Chopra has 80.8 million Instagram followers, making her the most popular Indian, surpassing both Amitabh Bachchan and Prime Minister Narendra Modi.
On her right wrist, Chopra has a tattoo of the words Daddy's lil girl written in her father's handwriting. Before her father lost his battle with illness in 2013, she received the tattoo in 2012 as a tribute to him.
President Pranab Mukherjee and the Indian government presented Priyanka Chopra with the Padma Shri award in 2016. The honour is one of India's highest civilian honours
Social Media
Frequently Asked Questions