Sunny Deol | Biography, Career, Age, Net worth, Movies

Hitesh Mandot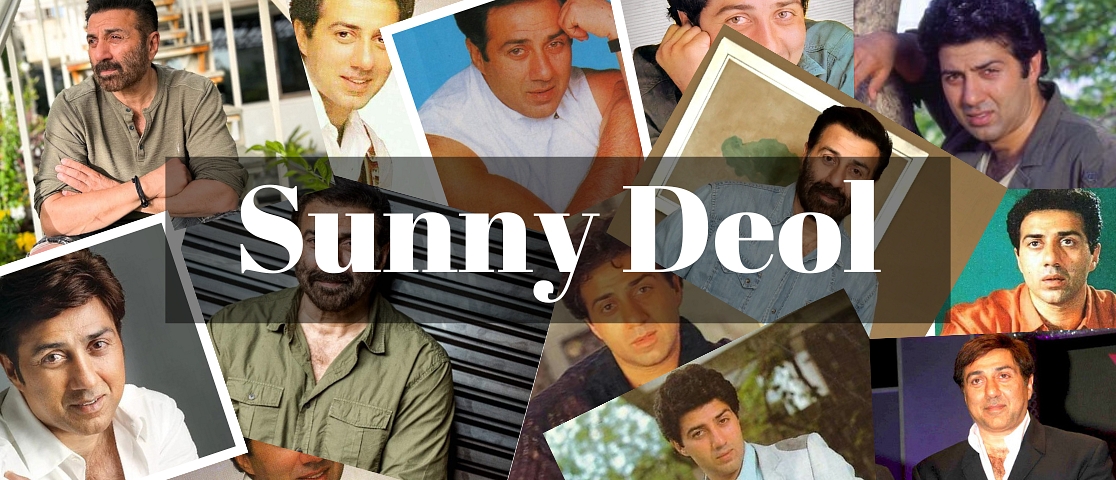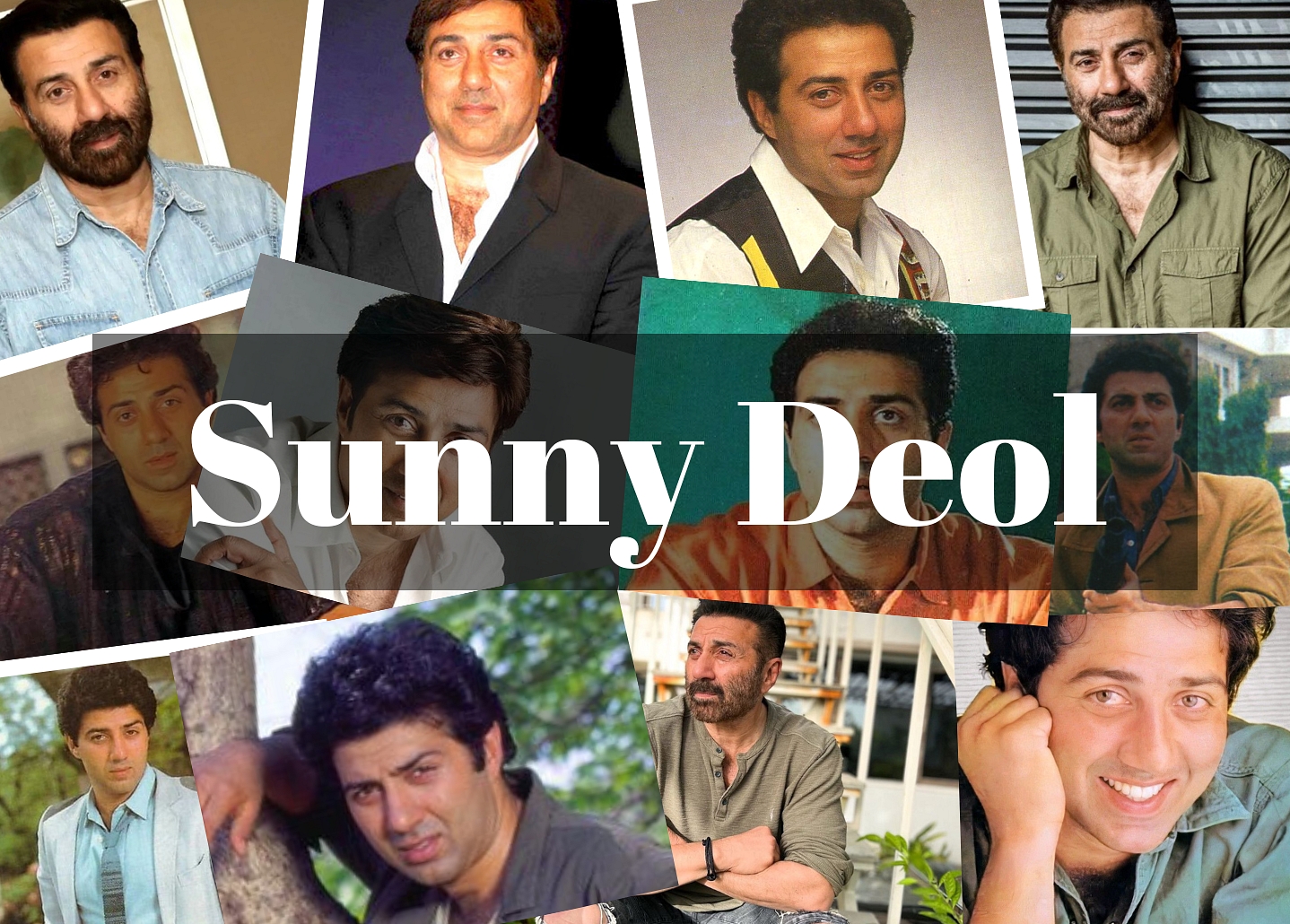 Sunny Deol is an actor in Bollywood. Sunny Deol is known for his action image and dialogues. Sunny Deol is the son of superstar Dharmendra.
Sunny Deol's Age and Sunny Deol's Biography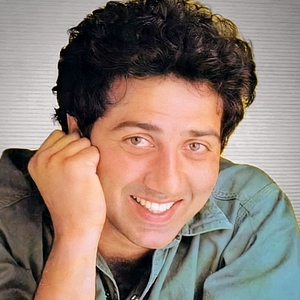 Ajay Singh Deol, better known by his stage name Sunny Deol, was born on October 19, 1956, in Gurdaspur, Punjab, India. As of 2022, he will be 66 years old. Sunny Deol is an Indian actor, politician, film director, producer, and member of parliament. He gained a reputation as a solid action hero in Bollywood thanks to his leading performances in a number of big-budget films, including Ghayal, Jeet, Damini, Ghatak, Border, and Gadar: Ek Prem Katha. Sunny Deol has received two Filmfare Awards, as well as two National Film Awards.

In Betaab (1983), Sunny Deol made his acting debut alongside fellow newcomer Amrita Singh, for which he was nominated for a Filmfare Best Actor Award. He then went on to star in a number of commercially successful movies in the 1980s and 1990s, and he is now regarded as one of the finest actors of that era. Sunny Deol received a lot of attention and appreciation for his 1990 performance as an amateur boxer falsely convicted of killing his brother in Rajkumar Santoshi's Ghayal, for which he won the Filmfare Award for Best Actor and the National Film Award - Special Jury Award/Special Mention. Sunny Deol received both the Filmfare Award and the National Film Award for Best Supporting Actor for his depiction of a lawyer in the 1993 movie Damini.

Sunny Deol received a nomination for the Filmfare Best Actor Award for his performance as a truck driver who falls in love with a Pakistani Muslim girl in Anil Sharma's Gadar: Ek Prem Katha (2001), the highest-grossing Bollywood movie ever at the time of its release.

Get Personalised Gift Messages from Similar Celebrities and make your loved ones feel Special.

Sunny Deol's Family and Sunny Deol's Childhood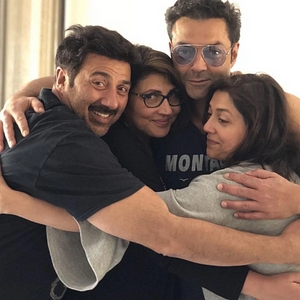 Sunny Deol was born on October 19, 1956, in the Punjabi village of Sahnewal, India, to Bollywood star Dharmendra and Parkash Kaur. Sunny Deol has two sisters who live in California, Vijayta, and Ajeeta. He has a younger brother named Bobby Deol who is also an actor. Hema Malini is his stepmother. Sunny Deol's half-sisters are Ahana Deol and actress Esha Deol. Abhay Deol, his cousin, is also an actor.Karan Deol and Rajveer Deol are two sons of Sunny Deol and his wife Pooja Deol (also known as Lynda Deol). Sunny Deol does not have any daughters

He attended the Sacred Heart Boys High School, Mumbai, Maharashtra for his school education. Ramniranjan Anandilal Poddar College Of Commerce & Economics, in Mumbai, is where Sunny Deol received his Graduation in Commerce.

Talk To Similar Celebrities
Sunny Deol's Affairs and Relationships
In addition to being a well-known actor in Bollywood, Sunny Deol has been in a number of action movies. His acting has a devoted following. He is well-known for his personal life in addition to his career, which has caused him to be in the news. Let's look at the times the actor's relationships garnered a lot of attention.

Sunny Deol and Dimple Kapadia
Despite the fact that Sunny Deol married Pooja Deol, his reported extramarital romances kept him in the spotlight. Dimple Kapadia was dating Sunny Deol. There are rumors that Sunny and Dimple, who starred in numerous movies together, were profoundly in love. Dimple subsequently wed Rajesh Khanna, though.

Sunny Deol and Amrita Singh
Sunny Deol and Amrita Singh collaborated on the movie Betab. It turned out to be a big hit with these two actors. They started to fall in love with one another at this time. When Amrita learned that Sunny Deol had married someone else, she broke up with Sunny. Amrita's mother was never approved of Sunny Deol.

Sunny Deol and Meenakshi Seshadri
Meenakshi Seshadri and Sunny Deol met while filming the 1987 movie Dacait. Both of their subsequent films were huge successes, and in 1988, reports of their developing intimacy surfaced. After their affair became widely known at Damini, it was eventually revealed that they were not dating.

Sunny Deol and Raveena Tandon
In earlier times, Sunny Deol was regarded as Bollywood's most popular hero. The audience loved his chemistry with Raveena Tandon. The two began to fall in love as the news of their relationship began to spread. Sunny Deol and Raveena had become close while Ziddi and Shatriya were being filmed. However, their relationship was short-lived.

Sunny Deol's Movies and Career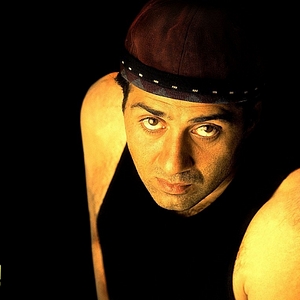 More than 85 Bollywood movies have featured Sunny Deol so far. He has appeared in a wide range of movies during his acting career, including romance, thriller, action, and comedic ones, although he is best known for playing action heroes.

In his very first movie, Sunny Deol's acting drove millions of people insane. In 1983, he launched her acting career with the Bollywood film Betaab, which starred Amrita Singh as his co-star. Soon later, in 1985, Sunny Deol released another movie under the name of Arjun. This movie's director was Rahul Rawail, and it was a financial success at the box office. Due to the success of his back-to-back two movies, Sunny Deol gained a lot of popularity with the general public. He started his acting career as an action hero because of his excellent acting. He swiftly rose to a prominent position in the Bollywood film business via his efforts and labor.

Sunny Deol was a part of several successful movies, including Yateem, Dacait, Paap Ki Duniya, Tridev, and ChaalBaaz. Ghayal, another big-budget movie that year, ended up being one of Sunny Deol's career's greatest. For this movie, Sunny Deol also received his first Film Fare Award. For this movie, he even won the best actor and national cinema awards.

One of Sunny Deol's best movies is Damini, which came out in the year 1993. He portrayed a lawyer in this movie. In this movie, Sunny Deol has a famous line called Tarikh par Tarikh. In addition, he received the National Award and the Film Fare Award for his performance as Best Supporting Actor.

Gadar Ek Prem Katha, directed by Anil Sharma, was released in the year 2001. The box office records were all broken by this movie.

Sunny Deol's First Movie: Betaab (1983)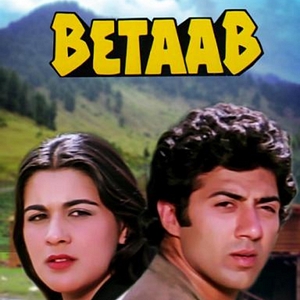 Sunny resides in a tiny town with his mother, Sumitra. They also have a farmhouse where they run a chicken business and want to move there. Sunny makes the decision to leave first, check if the space is livable, and then bring his mother. Sunny arrives to discover the location in disarray and makes the decision to clean up and rebuild. His attempts are generally unsuccessful since Roma, a young woman, is there. Roma agrees to help him in an attempt to make amends, but the results are hilariously awful. When they learn that they have known one other since they were young, they are thrilled and start to fall in love. They run into issues since Sumitra and her father, Sardar Dinesh Singh Girji, don't get along and are both against any union between the two families.

A 1983 Indian romantic drama called Betaab was written by Javed Akhtar, directed by Rahul Rawail, and made by Bikram Sing Dahal. Along with Shammi Kapoor, Sunny Deol and Amrita Singh make their cinematic debuts. Rahul Dev Burman was the composer of the music. The movie eventually became one of the biggest successes of the year. The movie was remade in 1987 with Ramesh Babu and Sonam in Telugu as Samrat, and in 2011 with Karthik in Kannada.

Ghayal (1990)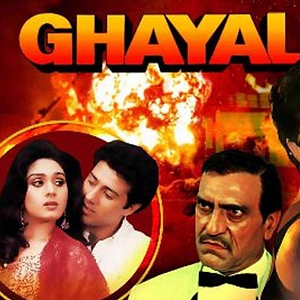 Ajay Mehra, an amateur boxer, returns home only to discover that his older brother Ashok has gone missing. His inquiries and a police report only fuel his rage and violent outburst. After Ashok's body is eventually discovered, Ajay is accused of killing him and engaging in extramarital affairs with Indu, Ashok's sister-in-law. Then Ajay and three other prisoners break out of jail to exact revenge on Balwant Rai, the true offender.

At the 36th Filmfare Awards, the movie earned 8 nominations and took home a whopping 7 prizes, including Best Film, Best Director for Santoshi, and Best Actor for Sunny Deol. The movie was given the National Film Award for Best Popular Film Providing Wholesome Entertainment at the 38th National Film Awards, while Sunny Deol was given the National Film Award - Special Mention.

Damini (1993)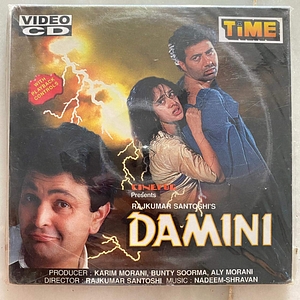 The subject is centered on the persona of Damini, who stands for innocence and truth. After getting married into an illustrious, wealthy family, Damini witnesses a horrific deed committed by her brother-in-law. She wants the victim to have justice, but her husband and the rest of the family are against her, so she decides to leave the house. Soon, she receives assistance from a drunken ex-advocate who supports her in every way as she works toward justice and her goal.

Damini fights for the deceased victim's rights after witnessing a rape in her own home. She encounters a number of obstacles, though, before running into a disgraced attorney who chooses to take the case and prosecute the offenders.

In addition to receiving favorable reviews, the movie earned $6 million and was dubbed a hit at Box Office India. It is regarded as a cult feminist movie and is still regarded as a timeless classic that focuses on women. It is significant for how it portrays women's empowerment in movies.The groundbreaking movie received plaudits for shattering social taboos and treating the subject of rape sensitively, which was unusual for Bollywood at the time. Numerous honors have been bestowed upon Damini. Deol received Best Supporting Actor at the 40th National Film Awards. The movie was nominated for seven categories, including Best Film, Best Actress for Seshadri, and Best Villain for Puri at the 39th Filmfare Awards.

Border (1997)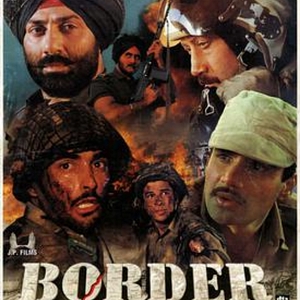 The Indian Army was moved to a desolate area in Punjab's Longewala district in 1971 to fight the Pakistani Army. The Pakistani army has a battalion of nearly 2000 men with war tanks, weapons, and ammo, compared to the Indian army's battalion of only 120 soldiers and war jets. While there, the Indian troops told stories of their friends and loved ones who perished in a long-ago battle that lasted all night, claimed the lives of many men, and no one survived to tell the tale.

The 1997 Indian epic war movie Border was written, produced, and directed by J. P. Dutta. It is an adaption of actual events that took place at the Battle of Longewala in 1971 and is set during the Indo-Pakistani War of that year.

Several accolades for the movie were given out at various ceremonies. At the 43rd Filmfare Awards, it was nominated for 11 awards, winning four of them, including Best Film, Best Actor for Sunny Deol, Best Supporting Actor for Suniel Shetty, and Akshaye Khanna, and Best Supporting Actress for Raakhee. Three National Film Awards were also received for it: Best Film on National Integration, Best Lyricist for Javed Akhtar, and Best Playback Singer (Male) for Hariharan.

The Independence Day Film Festival, which was jointly organized by the Ministry of Defence and the Indian Directorate of Film Festivals on August 15, 2017, to commemorate the 70th anniversary of Indian Independence Day, featured a retrospective screening of the movie in honor of its 20-year anniversary and continued cult status.
Anu Malik composed the soundtrack for the film, and Javed Akhtar wrote the lyrics. Toh Chalun, Sandese Aate Hai, Mere Dushman, Mere Bhai, and Hamein Jab Se Mohabbat are some of the songs that have become well-known. The songs from the movie continue to be well-liked in India. Javed Akhtar received the Filmfare Award for Best Lyricist, and Anu Malik received a nomination for Best Music Composer for his contribution to this film.

Gadar: Ek Prem Katha (2001)
A Sikh truck driver falls in love with a Muslim girl who comes from a rich and political family during the 1947 Partition of India.

A friendship that develops into love is formed when Tara protects a wandering Sakina from an angry mob during the communal disturbances that break out in the city. In the end, they marry and have a son. Sakina discovers that her father (Amrish Puri), whom she previously assumed dead in the riots back in Amritsar, is still alive after seeing his picture in a torn, old newspaper, giving the happy family—now residing in Amritsar—the shock of their lives.

Sakina's father, who is now the mayor of Pakistan's Lahore, contacts him and arranges for his daughter to visit him there. When Sakina arrives in Lahore without Tara and her son, she learns of her father's plans for her, including making her forget about her family and start over in Pakistan. Then an unbelievable quest starts that will eventually take Tara into Pakistan to find his beloved Sakina.

Anil Sharma's romantic action drama Gadar: Ek Prem Katha, was released in 2001 and is set during the Partition of India in 1947. The movie, which is loosely based on the life of Boota Singh, stars Sunny Deol, Amisha Patel, and Amrish Puri in the key parts.

Gadar: Ek Prem Katha with more than 50 million viewers in India, is the second-most-watched Hindi movie since the 1990s. According to ticket sales from 2017, it's adjusted gross in India was 4.86 billion rupees (US$103 million), according to Box Office India. It has been regarded as one of the essential Bollywood films on India's Partition as of 2014.

Following the 2001 release of Gadar: Ek Prem Katha, Sunny's fan base more than doubled. Because of the popularity of the movie, some theatres in Punjab were forced to begin showing it at six in the morning.
Mohalla Assi (2018)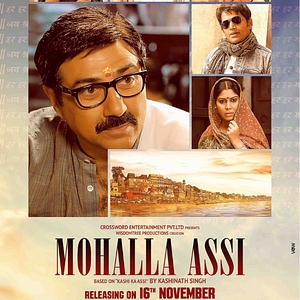 When the residents of the holy city of Banaras start to entice international tourists with phony spiritual gurus, a Sanskrit priest decides to take matters into his own hands.

'Kashi Ka Assi,' a religious satire about the commercialization of the pilgrimage city and phony gurus who entice visitors and tourists, is based on the Hindi novel by Dr. Kashinath Singh. On the banks of the Ganges as it enters Banaras, India, is Assi Ghat, a flaming ghat. The movie is set in a well-known, historic neighborhood by the ghat at the southern tip of Banaras (Varanasi).

Sakshi Tanwar plays his wife, while Sunny Deol portrays the main character, a Sanskrit instructor and traditional religious priest (Pandit).The film's plot follows the Ram Janmabhoomi movement and the Mandal Commission's implementation through the events of 1990 and 1989.

Sunny Deol's Career Timeline
Sunny Deol's New and Upcoming movies
Chup
The following character in filmmaker R Balki's upcoming revenge drama Chup: Revenge of The Artist will be Sunny. The director of numerous critically praised movies, including Cheeni Kum, Paa, English-Vinglish, Padman, etc., is R Balakrishnan, also known as R. Balki. The billionaire Rakesh Jhunjhunwala will produce the movie under the aegis of Hope Productions.

Gadar 2
The sequel to the popular romance drama Gadar from 2001 will star the same actors, including Sunny, Ameesh Patel, and the director's son, Utkarsh Sharma. Lead actors Sunny Deol and Ameesha Patel used their Twitter accounts to announce the news.

Apne 2
Along with Sunny, he will be starring in this production alongside his father Dharmendra and brother Bobby Deol. The Covid epidemic prevented the movie's production from finishing in time for Diwali. It appears that the film's production will resume in March 2022, and it will be released in theatres before next Diwali.

Cheers
Sunny Deol will appear onscreen alongside his brother Bobby, father Dharmendra, and father. The movie's director, Sangeeth Sivan, is most known for his work in Hindi and Malayalam movies. He directed the critically acclaimed film Yamal Pagla Deewana 2. Sharmila Tagore, the mother of actor Saif Ali Khan, will also appear in the film. It's going to be a comedy movie.

Sunny Deol's Controversies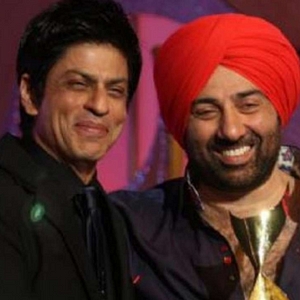 Darr, a film directed by Yash Chopra, starred Sunny Deol. He co-starred in this film with Shah Rukh Khan. Sunny claimed that Shah Rukh Khan received the key roles in this film, while he received supporting parts. Sunny never again collaborated with Yash Chopra and Shah Rukh Khan after this.
A film called Mohalla Assi had Sunny Deol as an actor. This became the subject of a heated debate after someone posted an uncensored trailer. There is foul language in this trailer. It was later made clear that this trailer had been posted unfiltered and that the offending material will be deleted.
Sunny Deol was appointed to a position to work with constituents. Congress and some others then accused him of sending a proxy since he didn't have time for them. The sunny-certified individual was afterward hired for smooth flow of work.
Sunny Deol's Net worth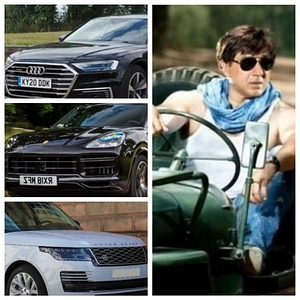 The estimated value of Sunny Deol's net worth is 16 million US dollars or roughly 120 crore Indian rupees (i.e. approx. One Hundred Twenty Crores INR). His primary sources of income are movies and brand endorsements.
Sunny resides in an opulent home at Ville Parle, Mumbai's Dharmendra House. This property is thought to be worth 6 crore Indian rupees. He also has a number of real estate holdings across the nation.
Sunny is the owner of a few high-end vehicles, including an Audi A8 and a Range Rover (He declared to have vehicles worth Rs 1.69 crore) In addition to his fee of 5-6 crore, Sunny Deol receives a cut of the movie's revenue. He demands 2 crore rupees to endorse a product.
Sunny Deol's Awards & Nominations
Filmfare awards - 1984 Best Actor for Betaab - Nominated
Filmfare awards - 1991 Best Actor for Ghayal - Won
Filmfare awards - 1994 Best Actor for Darr - Nominated
Filmfare awards - 1994 Best Supporting Actor for Damini - Won
Filmfare awards - 1997 Best Actor for Ghatak: Lethal - Nominated
Filmfare awards - 1998 Best Actor for Border - Nominated
Filmfare awards - 2002 Best Actor for Gadar: Ek Prem Katha - Nominated
National Film Awards - 1991 Special Jury Award for Ghayal - Won
National Film Awards - 1994 Best Supporting Actor for Damini - Won
Zee Cine Awards - 1998 Best Actor - Male for Border - Nominated
Zee Cine Awards - 1998 Best Actor - Male for Gadar: Ek Prem Katha - Nominated
Zee Cine Awards - 2002 Special Award for Outstanding Performance - Male - Won
Sunny Deol's Interesting Facts Tring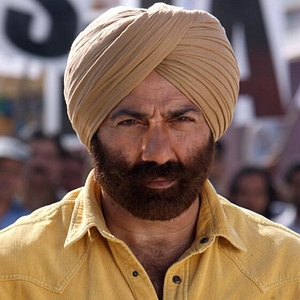 Despite coming from a family of filmmakers, Sunny underwent formal acting training at England's Old World Theater in Birmingham.
Contrary to the forceful and vocal characters he plays in movies, the actor is quite shy and introverted in real life.
In contrast to his exaggerated action movies, Sunny Deol is calm and reserved in real life.
The actor was only given Damini in exchange for a brief cameo in the movie. But Sunny's acting abilities so pleased the producers that they had to expand his role and make him the main character.
Social Media
Frequently Asked Questions