Raveena Tandon | Biography, Career, Age, Net worth, Movies

Hitesh Mandot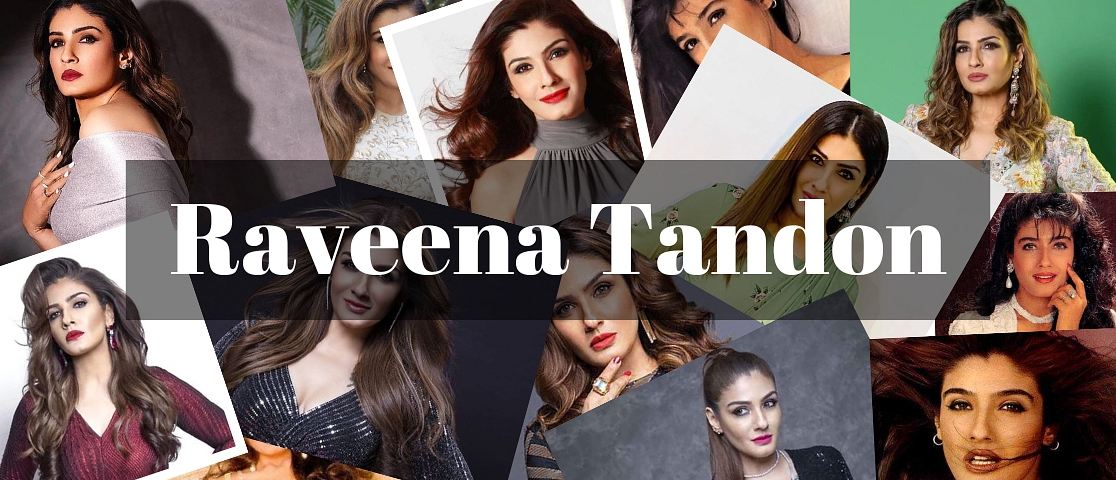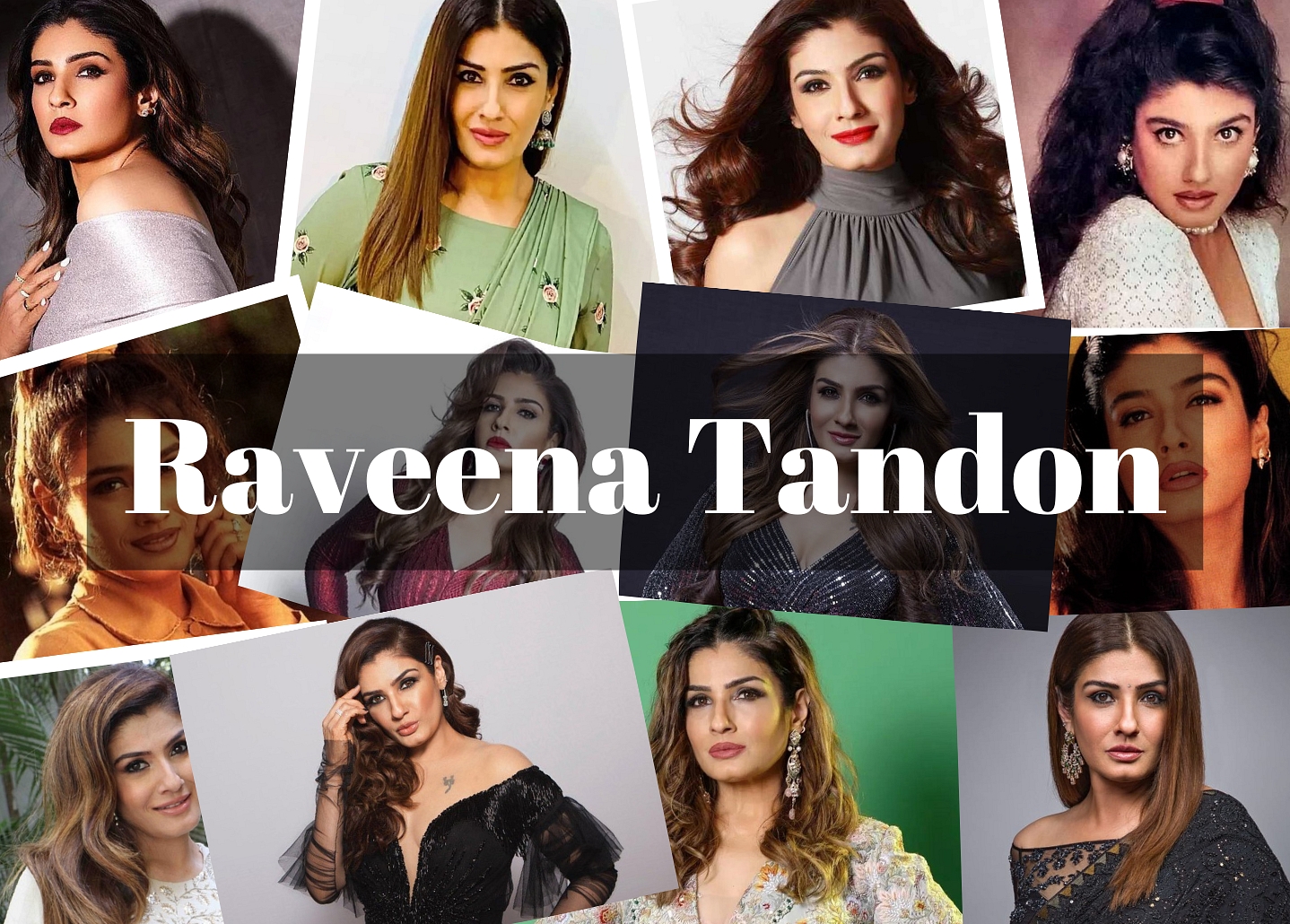 Mast Mast Girl of India Raveena Tandon has been a popular actress in 90's Bollywood. Raveena Tandon has also been part of the Tv industry as a Judge and Host. Raveena Tandon is famous for her song Tip Tip Barsa Paani in the Mohra movie. Raveena Tandon had a high fever while shooting the song. Despite the fever, she performed exceptionally well and the song is still recreated in New age Bollywood movies. In this Blog, we will describe Raveena Tandon's Biography, Age, Movies and much more Interesting Information about her
Raveena Tandon's Age and Raveena Tandon's Biography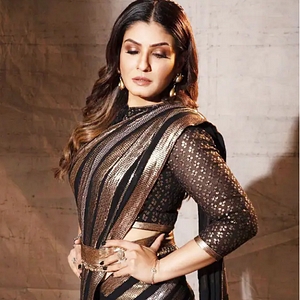 Indian actress Raveena Tandon's birthday is on October 26, Raveena Tandon's birth year is 1972, performs in Hindi-language movies. In addition to being an actress and producer, Raveena Tandon is also a model. Raveena Tandon's height is 5.6 feet. Raveena Tandon's age is 48 years old as of 2022. Raveena Tandon's zodiac sign is Scorpio. Raveena Tandon is a dropout who did not complete her degree. Raveena Tandon's religion is Hinduism. Raveena Tandon resides in the state of Maharashtra's capital city of Mumbai. Below her neck, Raveena Tandon has a tattoo of a scorpion climbing up. Raveena Tandon does not use alcohol or smoke.

Raveena Tandon's first movie was in the year 1991, an action movie named Patthar Ke Phool, Raveena Tandon made her arthouse film debut in the 2000s with performances in the films Daman and Aks, both of which received positive reviews.

Raveena Tandon received her first film opportunity while she was an intern at Genesis PR. Tandon claimed, that I never dreamed I would become an actor, in an interview. I was working as a Genesis PR intern, assisting [ad-man] Prahlad Kakkar when friends and colleagues began admiring my looks. But I got my first break from [photographer-director] Shantanu Sheorey. He gave me a call and asked if we could go shooting. At that time, models started becoming actors. I rejected movie offers. Millions of people are waiting for this opportunity, but you keep turning it down, Prahlad insisted. I so understood that there was nothing to lose. Then came Patthar Ke Phool my debut movie. Raveena Tandon has been a PETA employee since 2002 and is a committed environmentalist.

Get Personalised Gift Messages from Similar Celebrities and make your loved ones feel Special.
Raveena Tandon's Family and Education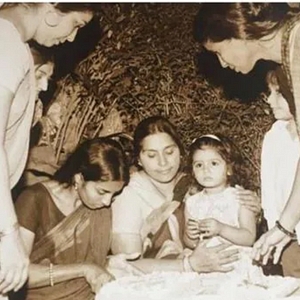 Raveena Tandon's father is Ravi and Raveena Tandon's mother is Veena Tandon. Raveena Tandon's place of birth was in Bombay (modern-day Mumbai).Raveena Tandon is Manjari Makijany's cousin because she is the niece of Mac Mohan, a character actor.

Rajiv Tandon, her brother, was previously wed to Rakhi Tandon, an actress. Raveena Tandon is also an actress Kiran Rathod's cousin. Raveena Tandon began her professional life as a model.Raveena Tandon's husband is Anil Thodani. Raveena Tandon has four children. Raveena Tandon's daughter's name are Rasha Thadani, Pooja Tandon, Chhaya Tandon, and Raveena Tandon's son's name is Ranbir Thadani.

Raveena Tandon's college was Mithibai College in Mumbai after receiving her schooling. Raveena Tandon's school was at Jamnabai Narsee School in Juhu.



Talk To Similar Celebrities
Raveena Tandon's Affairs and Relationships
Raveena Tandon and Ajay Devgn Affair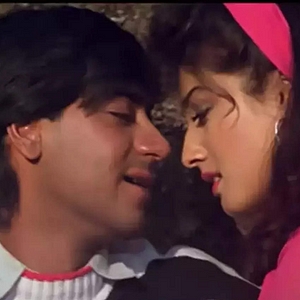 Ajay Devgn allegedly dated Raveena in the early 1990s before abruptly ending things because he was in love with Karisma Kapoor, his Suhaag co-star. Raveena was so hurt by Ajay and Raveena's public argument that she even tried to commit Sucide. Ajay suggested Raveena see a psychiatrist after their painful separation.

In a previous interview, Raveena asserted that she and Ajay sent some love letters during their relationship, which she might use as evidence of their affair. Ajay, though, referred to her assertions as a fiction of her imagination.

Raveena Tandon and Akshay Kumar Affair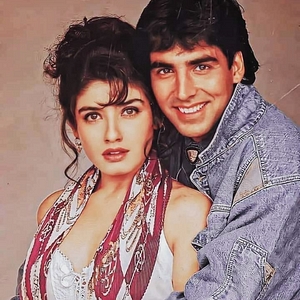 In the early 1990s, there were numerous movies where Akshay Kumar and Raveen Tandon collaborated, and dating rumors between the two were rampant. The two were said to have married secretly, according to another report. Both Akshay and Raveena were at the height of their professions, and their chemistry together on film was unbeatable. After the success of their movie Mohra, their relationship blossomed.

Because they were both Punjabis, Akshay Kumar and Raveena Tandon made the ideal couple. Because Akshay wanted her to remain a housewife, Raveena had even quit signing for movies. Things got ugly just when everyone was waiting for Raveena Tandon and Akshay Kumar to announce their engagement.

Both Akshay Kumar and Raveena Tandon acknowledged their engagement. The couple held a lavish engagement ceremony, according to a statement made by Raveena. The elder members of his family had even placed a crimson dupatta on her head, she said, adding that his relatives had traveled from Delhi.

Raveena had discussed their engagement on a chat show and had revealed:It was a freely made choice. I had gotten engaged to a person I knew. To live a life that is incredibly typical is what I desired. I resigned before getting married because we had planned to get married the day after my last day of filming. When I restarted my career, he once more told me to stop and that the wedding would still go ahead. However, I later confessed to him that although I formerly prioritized you over my profession, I now do the opposite.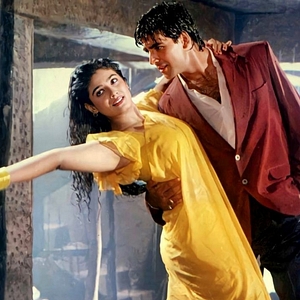 Raveena Tandon had responded as follows when asked if she was wed to Akshay Kumar: No, a very extravagant engagement ceremony was held. with the pandit performing puja and all. My family was originally from Delhi, while his family had flown down. A red dupatta was placed on my head by one of his seniors, and I believe that was taken for a wedding.

Akshay Kumar and Raveena Tandon split up in 1998.

Raveena Tandon stated that loyalty meant little to Akshay Kumar in an interview. She'd stated: We were initially buddies. Only after we traveled to a few gigs in America and Canada together did we begin to know one another. Loyalty, in my opinion, meant a lot to me but not so much to him. He expected me to always be merciful and accept him back. Until the final round, I did that for three years.

Akshay Kumar had kept quiet about rumors of his engagement, wedding, and break up for a very long period. However, when asked about his upcoming nuptials to Raveena in a discussion with a news portal, Akshay admitted that he had read about their engagement there. He'd stated: It was merely a brief engagement that ended in divorce. But pardon me, we weren't even married. In addition, Akshay Kumar claimed that even after the two had broken up, he and Raveena Tandon continued to be friendly. He'd stated: In actuality, I continued to shoot with Raveena even after our breakup.

Raveena Tandon And Anil Thadani
After Raveena Tandon and Akshay parted up, Raveena was going through mental anguish. Raising her two adopted girls became her top priority. She also began making movies. Her first movie to be released was titled Stumped. She had met the love of her life, Anil Thadani while pursuing a career in film production. Thadani worked in the film distribution industry. Additionally, he oversees AA Films, an Indian distributor of movies.

Anil Thadani's business distributed a number of popular Bollywood movies, including Fukrey, 2.0, Welcome to Karachi, Firangi, and Humpty Sharma Ki Dulhaniya. The professional and personal aspects of Raveena and Anil's relationship soon changed. Anil was going through a difficult period personally and had a failed marriage to Ramu Sippy's daughter Natasha Sippy.

Ravenna experienced heartbreak after her bitter breakup with Akshay. Their love quickly blossomed as they both sought refuge and comfort in one another's companionship.

After a 5- to 6-month relationship, Anil proposed to Raveena on her birthday in 2003. The actress said yes to the proposal.

Raveena shared the aspiration of a lavish wedding shared by many other Indian females. Her marriage was formally celebrated with great fanfare. Yes, it was a huge, extravagant Indian wedding. Raveena arrived at her mandap while seated in a Doli that was 100 years old. She put on her mother's wedding dress, which she had altered by adding stunning gold thread jewelry and priceless stones.

Raveena Tandon and Anil Thadani were married in November 2003.

Raveena Tandon's Career and Movies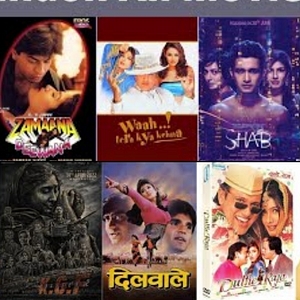 Raveena Tandon made her acting debut in the 1991 action movie Patthar Ke Phool,
which earned her the Filmfare Award for New Face of the Year. She is the daughter of the director Ravi Tandon. She gained notoriety as the main lady in the critically acclaimed action films Khiladiyon Ka Khiladi (1996), Ziddi (1996), Mohra (1994). The 1994 drama Laadla got Tandon a nomination for a Filmfare Award for Best Supporting Actress, and in the late 1990s, she starred alongside Govinda in a number of popular comedies, including Bade Miyan Chote Miyan (1998), Dulhe Raja (1998), and Anari No.1 (1999).

Raveena Tandon made her arthouse film debut in the 2000s with performances in the films Daman and Aks, both of which received positive reviews and earned her awards, including the National Film Award for Best Actress for Daman and the Filmfare Special Performance Award for Aks. After getting married to movie distributor Anil Thadani, Tandon took a vacation from acting in movies. After a long absence, Tandon returned in 2017 to star in the thriller Maatr and to guest star in K.G.F: Chapter 2 (2022). She won acclaim in 2021 for her performance in the Netflix online series Aranyak, a crime thriller.

Alongside Mahesh Bhatt and Raj Nayak, she served as a judge for CEO's Got Talent season 1 on CNBC TV18 in 2014. Beginning in 2003, Raveena Tandon presided over the Children's Film Society of India. Raveena Tandon left her position in September 2005, citing personal reasons. Raveena Tandon performed a song in support of People for the Ethical Treatment of Animals in November 2002.

Raveena Tandon's First movie - Patthar Ke Phool (1991)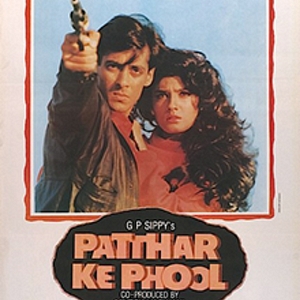 A young police officer and the gangster's daughter instantly fall in love.

Suraj played by Salman Khan, the only son of police inspector Vijay Verma, falls in love with Kiran Khanna played by Raveena Tandon, the only daughter of businessman Balraj. Kiran is unaware that her father is a drug lord and criminal. Inspector Vijay is eventually assassinated while on the job by one of Balraj's goons, and Suraj resolves to bring his father's killers to justice by joining the police force without realizing that doing so will put his life at risk and separate him from his lover.

For her work in the movie, Raveena Tandon received a Filmfare Award for Lux New Face of the Year.

Kabhi Tu Chaliya Lagta hai song of the movie got popular. It was an interesting song because of its lyrics. The lyrics of the song had the movie titles of the earlier superhit movies of Bollywood.

Raveena Tandon's movie - Andaz Apna Apna (1994)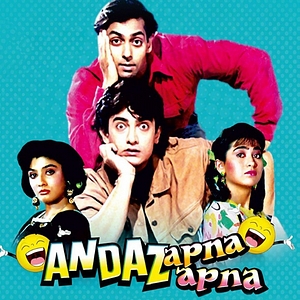 The unifying goal of daydreamers Amar (Aamir Khan) and Prem (Salman Khan) is to become wealthy by marriage to Raveena Bajaj (Raveena Tandon), the heiress daughter of Ram Gopal Bajaj (Paresh Rawal). The men cross paths on a bus and discover their shared objective right away. Nobody is aware that Teja, also known as Shyam Gopal Bajaj, is Ram Gopal's twin brother. Teja is a crook who robbed Crime Master Gogo of a sizable sum of money (Shakti Kapoor). Teja plans to kidnap his brother and poses as Ram in order to take the riches for himself. Additionally, he has brought in Robert (Viju Khote) and Bhalla (Shehzad Khan), two of his allies.

When Ram lands in India, Teja has intentions to steal his converted money. Teja is successful in abducting Ram. The boys go to save Ram, but Teja tricks them into thinking he is Ram and eventually breaks into Ram's home. No one is initially suspicious, but the girls quickly get a rat stench. The lads are informed of the girls' suspicions. The boys follow Teja and quickly learn the truth. Here, Ram tricks Teja to help him break out of jail. But because the lads believe him to be Teja, Ram finds himself back in jail alongside Amar and Prem. However, Robert and Bhalla are persuaded by Amar and Prem that Ram is actually Teja.

The boys stop Teja along with Robert and Bhalla. However, Raveena, Karishma, and Ram are all taken hostage. In Gogo's lair, as Ram and the boys attempt to control the situation, the action climaxes. The true motivations of each adversary are revealed in a comedic standoff. However, thanks to the lads' cunning, police raid Gogo's hideout and apprehend all the criminals. Ram ultimately chooses to allow Prem and Amar to marry Karishma and Raveena.

The character of Crime Master GoGo became very famous. Shakti Kapoor played this Character.

The dialogue Amar Prem - Amar Prem also gained popularity and is still used today in mimicry and comedic scenes.
Andaz Apna Apna's movie gained cult status for the comedic scenes in the movie.


Raveena Tandon's movie - Dilwale (1994 film)
A police officer learns the truth about a mentally ill person and assists him in bringing the criminals to justice.

In order to speak with prisoner Arun Saxena, the Police Commissioner, Attorney Sinha, and Police Inspector Vikram Singh visit the Central Mental Hospital. They want Vikram to get close to Arun so they can figure out why he ended up falling in love with affluent Sapna, becoming connected with Jyoti, and killing her. Arun is detained, admits to the murder, and receives a hanging verdict. Arun is so disturbed by this information that he commits suicide and is institutionalized. Vikram wants to get to know Arun, help him get better and be released from the hospital, and then hang him.

Vikram notices the love Arun had for her ex-lover Sapna. Arun went mad only because of Sapna. In order to learn more about Arun's past, Vikram encounters Jamuna. Arun was a young poet who lived a pleasant, free-spirited life and was always jovial. He meets Sapna at a party and instantly falls in love with her, even though she is unaware of this. For the past 20 years, Sapna's malevolent uncle Rangeen Mama Thakur has maintained a façade in order to steal her fortune. Mama gives Jyoti a phony invitation to take nude photos at Arun's residence, and she is then murdered. Arun is accused of killing because of his nude photos with Jyoti. With the help of Vikram, Arun becomes better and kills Mama Thakur. Arun reunites with Sapna.

Jeetha Tha Jiske Liye song becomes the nation's heartbroken anthem in the following years. The song is still popular and sung by many people.

At the box office, Dilwale was hailed as a superhit and went on to become one of the highest-grossing movies of 1994. Suniel Shetty received a Filmfare Best Supporting Actor nomination.

Raveena Tandon's movie - Pardesi Babu (1998)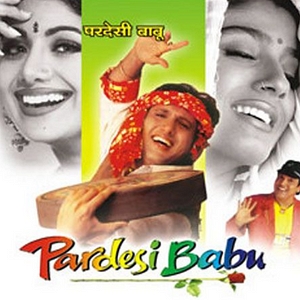 Poor peasant Raju Pardesi (Govinda) moves to Mumbai in search of a better life. He develops feelings for Chinni (Shilpa Shetty), the daughter of a wealthy man. Raju must earn one crore rupees within a year if he wants to marry Chinni, according to Chinni's father, who opposes their relationship. When Pardesi arrives at the Darjeeling tea farm, he meets Karuna (Raveena Tandon), who is working as their maid. Karuna and Pardesi end up falling in love. In the meantime, the tea company expands, and Pardesi is able to raise the needed funds in less than a year. Karuna learns that Pardesi loves Chinni as the return date approaches, and she is devastated.

When Pardesi goes to tell her the truth, he finds that Karuna's father's money was in the bad that Pardesi had found. Karuna's Father is currently experiencing mental trauma because of the lost money. Pardesi intends to wed Karuna since he believes it is his fault. On the day of their wedding, Chinni shows up and observes Pardesi marrying Karuna. She learns the complete tale and makes the decision to go back. After hearing the whole narrative, Karuna also comes to the conclusion that Chinni is the rightful bride for Pardesi. The marriage of Pardesi and Chinni brings the tale to a close.

Raveena Tandon's movie - Dulhe Raja (1998)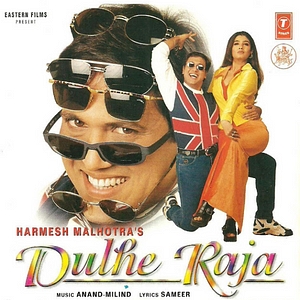 K.K. Singhania (Kader Khan), the proprietor of a five-star hotel, is experiencing losses as a result of the public's apparent preference for the food served at a small restaurant owned by Raja (Govinda). Singhania makes hilariously fruitless attempts to shut down or buy Singhania's company. Kiran (Raveena Tandon), Singhania's only child, is in love with Rahul Sinha (Mohnish Bahl), but Singhania disapproves of him.

Kiran begins a make-believe relationship with Raja, her dad's deadliest nemesis, in an effort to teach her dad a lesson. Raja has a genuine love for Kiran, but Singhania will not allow her to wed him as well. When Singhania is forced to change his mind and accept Raja as his son-in-law due to Raja's money, that is when Kiran decides to flee to Rahul, not realizing that Rahul has goals very different from Kiran's.

The Vidarbha Teli Samaj Mahasangh, a group based in Nagpur, objected to the movie's song Kahan Raja Bhoj, Kahan Gangu Teli because it offended members of their community. They sent a letter of protest to then-Chief Minister Manohar Joshi condemning the state government's approval of the song and requesting that it be banned.

Ankhiyon Se Goli Maare, another song, would subsequently serve as the basis for a movie of the same name directed by Harmesh Malhotra and featuring nearly the same ensemble.

Dulhe Raja was the year's seventh-highest-grossing movie.

Raveena Tandon's movie - K.G.F: Chapter 2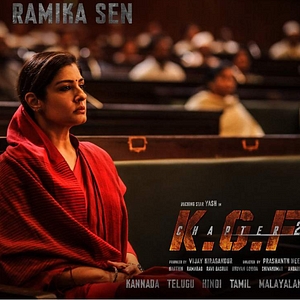 Rocky, whose name inspires dread in the hearts of his adversaries, is the new overlord of Kolar Gold Fields (KGF), a place covered in gold mines. Rocky is revered as their savior by his allies, while his foes plot his demise and the government views him as a danger to law and order. Rocky will face bloodier wars and gloomier days as he pursues undisputed supremacy.

K.G.F: Chapter 2 received a theatrical release in Kannada on April 14, 2022, along with dubs in Hindi, Telugu, Tamil, and Malayalam. Additionally, it is the first Kannada movie to be shown in IMAX. In addition to this, the movie smashed domestic opening day records in the Indian languages of Malayalam, Hindi, and Kannada.

A fictitious newspaper called K.G.F Times was created as part of the promotional activities and was styled after old newspapers. The film's creators used their social media accounts to reveal the new versions of the movie from January 4 to January 10, 2021.

The movie earned between 1233 crores and 1240 crores in box office receipts, reaching 1250 crores internationally at the conclusion of its theatrical run. It rose to become the third-highest-grossing Indian movie of all time.

Raveena Tandon's Career Timeline
Raveena Tandon's New and Upcoming movies
Arjun Sajnani is the director of the Telugu action film Agni Varsham. Both Nagarjuna Akkineni and Raveena Tandon are featured in the cast of Agni Varsham.
Bollywood drama Ghudchadi features Sanjay Dutt and Raveena Tandon in the key roles. Parth Samthaan and Khushalii Kumar are also included in the movie. Binoy Gandhi will serve as the film's director, and Bhushan Kumar, Krishan Kumar, Nidhi Dutta, and Binoy Gandhi will serve as the producers.
Raveena Tandon's Controversy
Raveena Tandon Husband's Ex Wife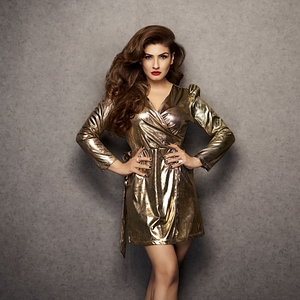 In the past, Natasha Sippy, the ex-wife of Anil Thadani, attended a New Year's party at Ritesh Sidhwani's house together with Raveena Tandon. Raveena and Natasha had an argument during the party when everyone else was having a good time, and Raveena ended up hitting Natasha with grape juice. A few guests who attended the party claimed that Natasha had attempted to approach Anil there and Raveena had reacted as a result. Natasha was actually circulating rumors that Anil had deserted her because of Raveena.

In response to the media hysteria, Raveena reportedly addressed the subject and stated:I don't regret what happened, either. After God and my father, my spouse Anil is the purest and most spotless person I know. I won't let anyone make negative remarks about him. Any slight against him is a slight against me. Nobody is allowed to defame my family and get away with it.

The same portal had also presented Natasha Sippy's version of events, in which she said that Raveena had been envious of her and had begun yelling at her and throwing things at her, including a glass that had caused her to bleed. She stated: I had attended Ritesh Sidhwani's New Year's celebration with a bunch of pals. I was doing my own thing and didn't really give a damn about Anil and Raveena. There were only two sets of sofas in the location, so Ritesh's cousin and I decided to sit on one of them. What can I say if Raveena is so insecure that she loses her cool even if I am five feet away from her husband? Throw that s**t out of the party, she yelled. Afterward, she threw a glass my way. I walked away, but she kept screaming. Later, I discovered that the glass had sliced my skin, which is why my finger was bleeding.

Raveena Tandon Crying
On one of the episodes of Rendezvous with Simi Garewal, Raveena Tandon came as a guest. Simi offered Raveena the chance to cry on the show if she wanted to, but Raveena declined.

She gave an interview to iDiva to explain her choice, saying, I recall conducting an interview with Simi Garewal. She encouraged me to cry on the show because she wanted to showcase my vulnerable side. yet I was unable to. Why would I want to sob in public and expose my vulnerability? Why would I want to make a big deal out of it in public? I am strong in that I can maintain my composure in front of other people.

Raveena Tandon's Net worth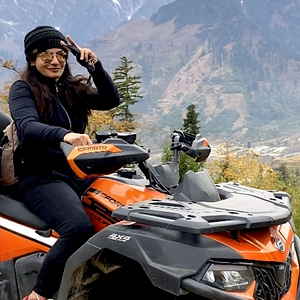 According to predictions, Raveena Tandon would have a net worth of $5.2 million in US dollars by 2022. She has acted in a number of popular movies. More than 50 lakh rupees are made each month by Raveena Tandon. Modeling and performing in movies are her main sources of income. She makes a lot of money as a producer of movies as well.

The price per movie for Raveena Tandon ranges from 2 to 3 crore INR. Additionally, brand promotion and television advertisements contribute to Raveena's income. The brand endorsement compensation for Raveena is 2 crore rupees. Her excellent career in film and business contributes to her net worth increasing year.

One of the wealthiest actresses in Bollywood, Raveena Tandon, enjoys an opulent lifestyle. With her family, Raveena resides in Mumbai's Bandra district. Her bungalow, which faces the water, is called Neelaya. It is situated in Mumbai's most exclusive neighborhood. The walls of the entire house are covered in pricey paintings and art. Additionally, Raveena invested in Indian real estate holdings.

Luxury automobiles are Raveena Tandon's passion, and she is the proud owner of a number of pricey vehicles. Now let's discuss Raveena Tandon's collection of automobiles. Jaguar XJ The price of this car was Rs.1.2 crore. Mercedes-Benz GLS350D She paid 1.5 crore INR for this opulent vehicle. Raveena also has Audi Q7. The cost is 70 lakhs. Toyota Innova Crysta the car price is 24 lakh rupees.

She was chosen as the Sanjay Gandhi National Park brand ambassador (SGNP). She belongs to numerous groups of brands.

Raveena Tandon's Awards & Nominations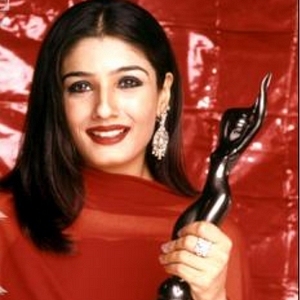 Filmfare Awards - Lux New Face of the Year for Patthar Ke Phool (1994) - Won
Filmfare Awards - Best Supporting Actress for Laadla (1995) - Nominated
National Film Awards - Best Actress for Daman: A Victim of Marital Violence (2001) - Won
Filmfare Awards - Special Performance Award for Aks (2002) - Won
Bengal Film Journalists' Association Awards - Best Supporting Actress for Aks (2002) - Won
Bollywood Movie Awards - Best Actress (Critics) for Aks (2002) - Won
Bollywood Movie Awards - Best Supporting Actress for Aks (2002) - Won
Awadh Samman - Awarded by the Government of Uttar Pradesh for Aks (2002) - Won
Screen Awards - Best Supporting Actress for Aks (2002) - Won
Screen Awards - Best Actress for Aks (2002) - Won
Raveena Tandon's interesting facts and trivia.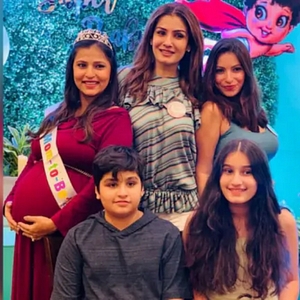 The actress's name, "Raveena Tandon," is actually a combination of the names of her parents. Her name, Raveena Tandon, is a combination of her parent's names, Ravi Tandon and Veena Tandon. She also goes by the sweet moniker "Munmun," which was bestowed upon her by her maternal uncle, actor Macmohan.
Ajay Devgn and actor Raveena Tandon attended the same elementary school and, after graduating, the same college.
In 2004, at the age of 21, Raveena Tandon adopted two children, shattering the stigma associated with being a single parent. Her two kids were just 8 and 11 at the time.
The actress is the mother of Chhaya, Pooja, Rasha, and Ranbirvardhan. A few years ago, Raveena Tandon became a grandma when her first daughter Chhaya gave birth to a newborn boy.
Social Media
Frequently Asked Questions