Dharmendra | Biography, Career, Age, Net worth, Movies

Hitesh Mandot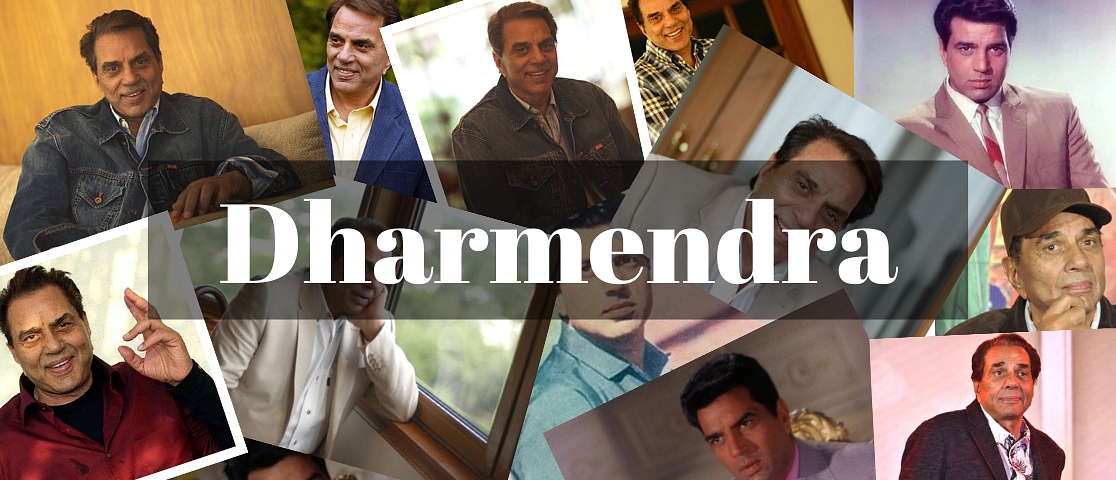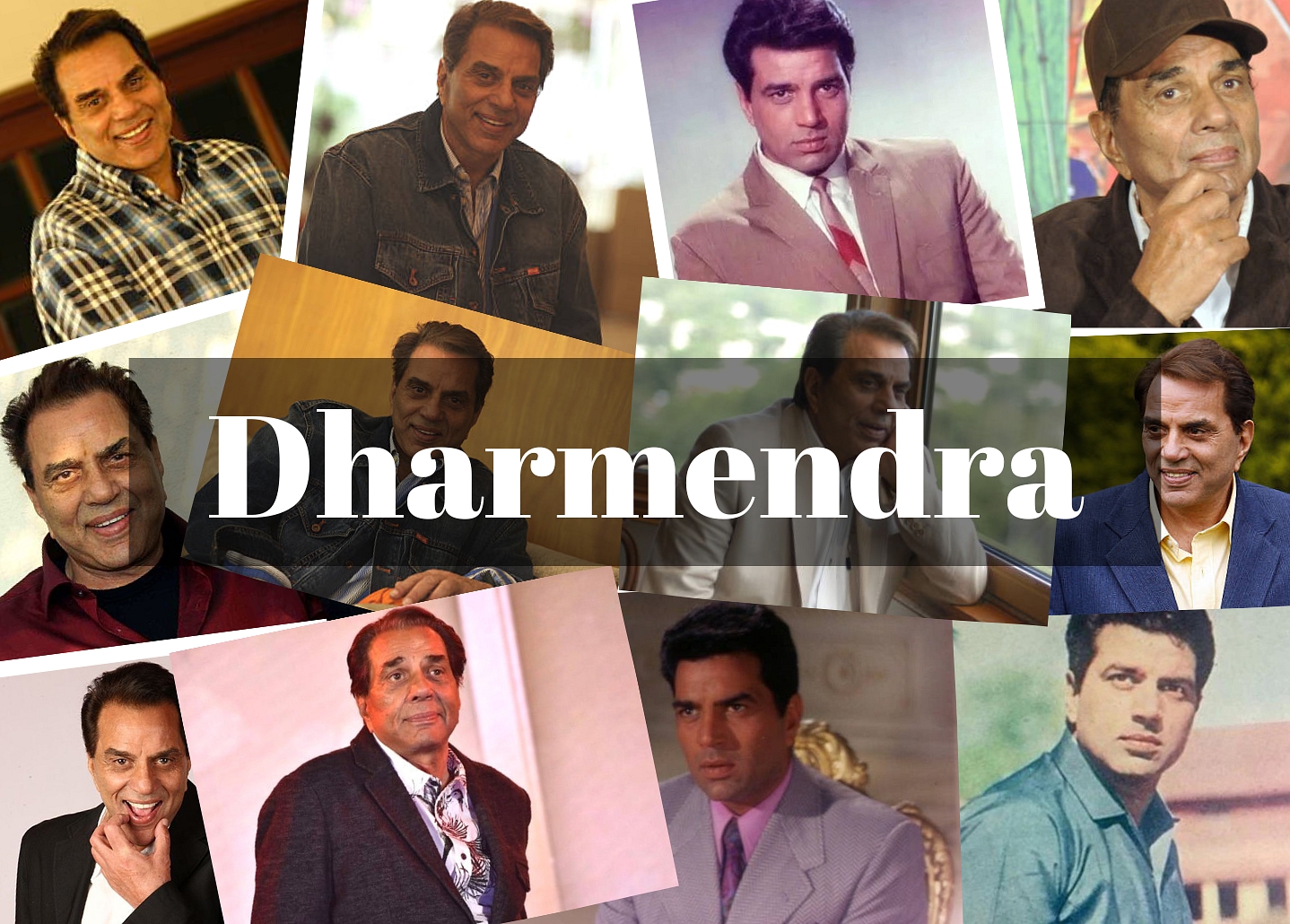 Jatt Yamla Pagla Deewana of Bollywood, Dharmendra is an actor, producer, and politician. Dharmendra was known to be one of the Handsomest people in the world.
Dharmendra's Age and Dharmendra's Biography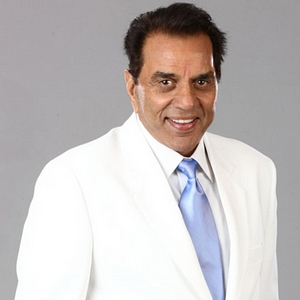 Hindi film actor, producer, and politician Dharam Singh Deol also known by his stage name Dharmendra is from India. The birth date of Dharmendra is 8 December 1935. The nickname he got is He-Man of Bollywood.Dharmendra is non-vegetarian. Dharmendra has appeared in over 301 movies throughout the course of a six-decade career. For his contributions to Hindi cinema, Dharmendra was given the Filmfare Lifetime Achievement Award in 1997. Dharmendra was a Bharatiya Janata Party representative for Rajasthan's Bikaner seat in India's 15th Lok Sabha. Dharmendra received the Padma Bhushan, India's third-highest civilian honor, from the Indian government in 2012.

As the national winner of the Filmfare magazine's new talent award, Dharmendra traveled from Punjab to Mumbai to work on the movie that was supposed to be created, but the movie was never produced. Later, in 1960, he made his acting debut in Dil Bhi Tera Hum Bhi Tere by Arjun Hingorani. He played a supporting role in the 1961 movie Boy Friend and was a romantic interest in a number of other movies between 1960 and 1967.

Hema Malini, who would later become his wife, was the heroine he had the most success with. Raja Jani, Seeta Aur Geeta, Sharafat, Naya Zamana, Patthar Aur Payal, Tum Haseen Main Jawaan, Jugnu, Dost, Charas, Maa, Chacha Bhatija, Azaad, and Sholay are just a few of the movies in which the couple appeared together. Dharmendra's best movies are the films Satyakam and Sholay, both of which Indiatimes lists as among the Top 25 must-see Bollywood films of all time. Sholay received the unusual honor of being named the Filmfare Best Film of the 50 Years by the jurors of the 50th Annual Filmfare Awards in 2005

Talk To Similar Celebrities
Dharmendra's Family and Education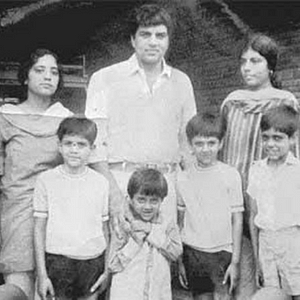 Dharmendra was born as Dharam Singh Deol on December 8, 1935, into a Jat Sikh family in Sahnewal, a village in the Ludhiana district of Punjab. Dharmendra's parents were Kewal Kishan Singh Deol and Satwant Kaur. Dangon, which is close to Pakhowal Tehsil Raikot in Ludhiana, is Dharmendra's ancestral village.

In 1954, when Dharmendra was 19 years old, he married Parkash Kaur. Dharmendra's first wife is Parkash Kaur. In the marriage with Parkash Kaur, he had four children. The two sons were Sunny Deol and Bobby Deol, both successful actors in the film industry. The two daughters were Vijeeta and Ajeeta. Abhay Deol, his nephew, is also an actor.

Dharmendra married Hema Malini after relocating to Bombay and starting a career in movies. Dharmendra's second wife is Hema Malini. In the early 1970s, Dharmendra and Malini co-starred in a number of films, including Sholay. Dharmendra had two daughters with his Second wife Hema Malini. They are Esha Deol and Ahana Deol.

Dharmendra has a grandson Karan Singh Deol, who is the son of Sunny Deol. Dharmendra has a grandson named after his original name i.e Dharam Singh Deol. He is son of Bobby Deol.

Dharmendra was raised in the Sahnewal hamlet and attended the Government Senior Secondary School in Lalton Kalan, Ludhiana, where his father served as the headmaster of the local elementary school. In 1952, Dharmendra graduated from high school in Phagwara.

Dharmendra's Affairs and Relationships
The oldest and most seductive man in Bollywood, Dharmendra Deol, still gets his female admirers weak in the knees. Dharmendra, who has a romantic nature, married two actresses while he was a young guy. He even acknowledged that he started dating at the age of 19. He had a number of claimed love affairs in Bollywood. In the 1990s, Dharmendra's relationships became well publicized

Dharmendra affair Anita Raj
Even after his two previous marriages, Dharmendra was attracted to Anita Raj, a stunning actress from the 1990s. When the actress was working on Naukkar Biwi Ka, he fell for her. Their on-screen chemistry was fantastic, and viewers desired they were paired more frequently. As a result, they contributed to films like Insaniyat Dushman, Jaljala, Karishma Kudrat Ka, and Slavery. The developing relationship also disappeared from a distance. As a couple, the two started making headlines. After Hema Malini learned about this, the rumored couple soon broke up. The stories state that Hema and her family banded together to halt this.

Dharmendra affair Meena Kumari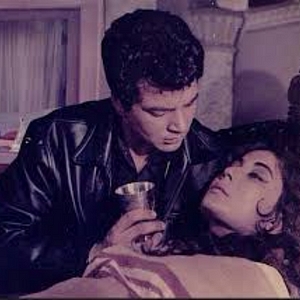 Meena Kumari, the late beauty queen of Indian cinema, is rumored to have dated Dharmendra. While filming for Purnima, the two had their first encounter. After that, he continued to collaborate with her on projects for movies like Kaajal, Majhli Didi, Main Bhi Ladki Hoon, Chandan Ka Palna, Baharon Ki Manzil, and Phool Aur Patthar.

Meena's chapter was referred to by the author of Dharmendra:
A Biography, Not Just A He-Man as the first disastrous entanglement that transpired in Dharmendra's life. Dharmendra may have ended his relationship with her for the benefit of his family.

Dharmendra affair Hema Malini
Dharmendra lost his heart to Hema on the sets of Tum Haseen Main Jawan in 1970, even though he was already married to Prakash Kaur and had two boys. Because Kaur refused to divorce Dharmendra, Hema and her parents were initially dubious of his first marriage. However, Hema accepted his proposal while working on their movie Sholay. Dharmendra became so deeply in love with her that he even converted to Islam, a religion that permits having two wives. Esha and Ahana were born in 1981 and 1985, respectively. Dharmendra and Hema Malini were Mr. and Mrs. on December 8th, 1980. We learned from the couple that love drives people to do insane things for one another.

Dharmendra's Career and Movies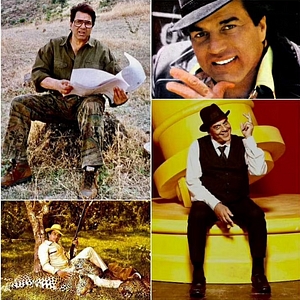 Veteran Indian actor in Bollywood, Dharmendra. He gained fame as Action King and He-Man thanks to his leading performances in an action film. In Sholay, he played one of his most noteworthy parts. In 1960, he made his acting debut in Dil Bhi Tera Hum Bhi Tere by Arjun Hingorani.

He has appeared in countless films, such as Soorat Aur Seerat (1962), Bandini (1963), Dil Ne Phir Yaad Kiya (1966), and Dulhan Ek Raat Ki (1967), as well as Anpadh (1962), Pooja Ke Phool (1964), Baharen Phir Bhi Aayengi, Ayee Milan Ki Bela (1964), Main Bhi Ladki Hoon (1964), Kaajal (1965), A few examples of films from this era include Purnima (1965), Phool Aur Paththar (1966), Raja Jani, Seeta Aur Geeta, Sharafat, Naya Zamana, Patthar Aur Payal, Tum Haseen Main Jawaan, Jugnu, Dost, Charas, Maa, Chacha Bhatija, Azaad, Life in a... Metro, Apne, Ya For his contributions to Hindi cinema. Dharmendra was given the Filmfare Lifetime Achievement Award in 1997.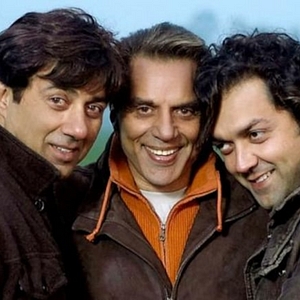 Dharmendra founded Vijayta Films, a film firm, in 1983. Sunny Deol made his acting debut with Vijayta Films' first production, Betaab, which was released in 1983. The film had the second-highest box office earnings of the year. Dharmendra produced the action movie Ghayal in 1990, which also starred Sunny. Seven Filmfare Awards were given to the movie, including the Best Movie honor. It was the winner of the National Film Award for the best motion picture offering satisfying entertainment. Then, in 1995, Dharmendra gave his younger son Bobby his acting debut in Barsaat.

As the male judge for the third season of the well-known reality series India's Got Talent, Dharmendra took Sajid Khan's seat in 2011.India's Got Talent premiered on Colors on July 29, 2011, and it outperformed the first episodes of the previous two seasons in terms of viewership. Dharmendra served as the new judge.

Dharmendra's First Movie: Dil Bhi Tera Hum Bhi Tere (1960)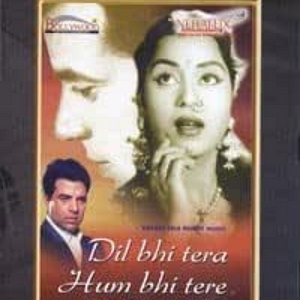 Together with his younger brother Shiri, Panchu Kumtekar leads a nearly penniless life in Bombay. With the help of Choti, another male who lives in poverty, he makes a living by gambling and picking pockets. He has a pal named Ashok who walks on stilts and sells Cavendar smokes on major roadways. Sonu Mangeshkar, a maid, and Ashok fall in love after meeting one another one day. Due to his inability to pay his tuition, Shiri is expelled from school; however, Prema, a local prostitute, steps in to help him, much to Panchu's initial chagrin. But finally, he decides to accept her assistance. They eventually fall in love and marry.


While Panchu chooses to become honest and gets employment as a peon, Ashok is hired as a boxer by Sonu's boss, begins making enough money to sustain them all, and even moves into a three-bedroom apartment. Then, when Sonu's father, who lives in Goa, becomes ill, their lives are devastated when she travels to see him aboard a ship that sinks while carrying everyone on board. Ashok decides to stop boxing because he is dejected and devastated. Panchu makes the decision to resume thieving. He unintentionally demands money from Police Inspector Moti's mother before being apprehended and imprisoned. Prema is struck by a horse-drawn vehicle, Shiri starts peddling candies on trains, flees from a ticket inspector, and tumbles off a moving train.

Satyakam (1969)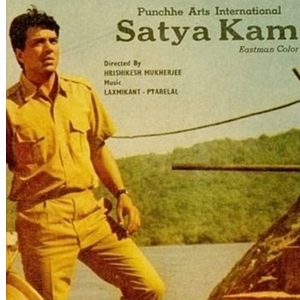 Just one year before India gained its freedom, in 1946, the story begins. People have a sincere expectation of positive change filling their minds. Some people, including Satyapriya Acharya (Dharmendra), believe that India's impending independence will usher in a paradigm change toward a sympathetic rationalism that will lift the country's people out of poverty and into prosperity. His ascetic grandfather Daddaji Satyasharan Acharya (Ashok Kumar), whose quest for truth has led him to live in seclusion in a Gurukula studying religious philosophy and adhering to a range of strict rituals, is the inspiration for Satyapriya's belief.

Satyapriya relentlessly pursues her rationalist ambition to obliterate the distinction between an infallible God and a faulty human being. His causes him to become selfish to the detriment of everyone around him, even himself. He maintains his values through considerable hardship.In the end, the grandpa comes to understand that even though he vowed to uphold the truth no matter what, he could only do it in the safety of his Gurukula, where he was not subject to scrutiny. The grandpa makes reference to Satyakama Jabala's mother, Jabala, a Hindu saint who likewise told her son the truth.

A 1969 Indian drama film by the same name, Satyakam, was directed by Hrishikesh Mukherjee and was adapted from a Bengali novel of the same name by Narayan Sanyal. Dharmendra, Sharmila Tagore, Sanjeev Kumar, and Ashok Kumar all appear in the movie. Laxmikant Pyarelal composed the movie's music. The movie's title was inspired by the early Hindu saint Satyakama Jabala.

Sholay (1975)
To take down the legendary bandit Gabbar Singh (Amjad Khan), former police chief Thakur Baldev Singh (Sanjeev Kumar) enlists the aid of two lesser criminals, Jai (Amitabh Bachchan) and Veeru (Dharmendra). Jai and Veeru, however, are perplexed as to why Thakur does nothing to assist them when Gabbar threatens the community. They quickly discover that he is armless and that Gabbar was the one who severed his arms. They are outraged by this and step up their attempts to assist. Additionally, Hema Malini and Jaya Bhaduri appear as Basanti and Radha, the love interests of Veeru and Jai, respectively.

One of the top Indian movies is Sholay, which is regarded as a classic. In a survey of the Top 10 Indian Films of all time conducted by the British Film Institute in 2002, it came in the first place. It was declared the Best Film of 50 Years by the 50th Filmfare Awards judges in 2005. Sholay received nine Filmfare Award nominations, but only M. S. Shinde took home the Best Editing honor. Amjad Khan got the award for Best Actor in Supporting Role at the Bengal Film Journalists' Association Awards (Hindi division) in, Dwarka Divecha won the prize for Best Cinematographer (Colour), and Ram Yedekar took home the prize for Best Art Director.

Sholay has won numerous awards for Best Film. In 1999, BBC India dubbed it the Film of the Millennium.In a poll of one million British Indians conducted by Sky Digital in 2004 and the British Film Institute's Top 10 Indian Films of all time, respectively, it came up on top. Additionally, it was listed in the Best of Bollywood list by Time magazine in 2010 and on the 100 greatest Indian films of all time list by IBN Live in 2013.

Kitne aadmi the (How many men were there? ), Jo dar gaya, samjho mar gaya (One who is terrified is dead), and Bahut yaarana laagta hai (Looks like you two are extremely close) are only a few of the sequences and lines from the movie that have become famous in India. These and other well-known exchanges become part of the populace's everyday language. The movie's characters and speech are still referenced and mocked in popular culture.

The Facebook page for Sholay has more than a million likes. An absolute classic!


Chupke Chupke (1975)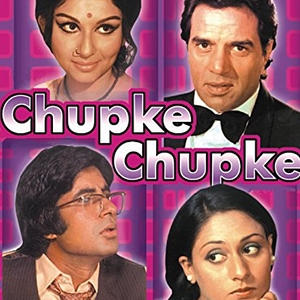 Parimal Tripathi (Dharmendra), a cunning botany professor, pulls a quick one on his brother-in-law Raghav (Om Prakash). Parimal makes the decision to pass himself off as Raghav's new driver because he is envious of the high regard that his own wife, Sulekha (Sharmila Tagore), has for the other man. The disguised professor casts doubt on his wife's loyalty and enlists the assistance of Sukumar (Amitabh Bachchan), his best friend, to assist by posing as Parimal, setting the stage for a series of comic misunderstandings.

A comedy movie in the Hindi language from India in 1975 is titled Chupke Chupke. Chhadmabeshi, a Bengali film remake, It was under Hrishikesh Mukherjee's direction. It features Dharmendra, Amitabh Bachchan, Sharmila Tagore, Jaya Bachchan, Om Prakash, Usha Kiran, David Abraham Cheulkar, Asrani, and Keshto Mukherjee as well as other well-known Bollywood actors. S.D. Burman was the composer of the music. Dharmendra and Amitabh Bachchan's comedic performance in this movie, which was released the same year as the all-time hit Sholay, will live long in the memory.
Pyaar Kiya To Darna Kya (1998)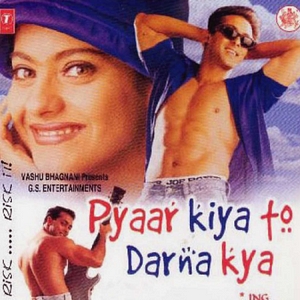 Orphan Muskaan (Kajol) lives with her excessively protective older brother Vishal (Arbaaz Khan) and their Chachu on a farm (Dharmendra). Ujaala (Anjala Zhaveri), a childhood friend of Muskaan, has had a flame for the moody Vishal since they were young, but he won't even give her a chance. Later, Muskaan makes the decision to attend a university in a large city and must convince her brother to let her go. Once in the city, Muskaan develops feelings for Suraj (Salman Khan). Vishal disagrees with this.

Vishaal wants Muskaan to marry Thakur Vijay Singh's brother, but he is unaware that Vijay is only seeking revenge on the Thakur family for an earlier humiliation that his own family endured. Suraj must now stop this from happening and be able to win over Vishal if he truly wants to marry Muskaan, who is Vishal's sister.

Yamla Pagla Deewana (2011)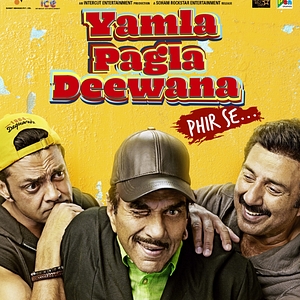 Father-and-son con artists Dharam (Dharmendra) and Gajodhar (Bobby Deol) are adept at deceiving their gullible fellow Indians. The two don't believe a non-resident Indian named Paramvir (Sunny Deol), who shows up from Vancouver and claims to be Dharam's long-lost son, but they respect his courage and accept him into their group. Gajodhar eventually develops feelings for Saheba, a young lady (Kulraj Randhawa). However, when Saheba's brothers object to the union, Paramvir comes up with a strategy for Gajodhar to win Saheba back.

Following Apne, the movie is the Deol family's second collaboration. The song Main Jat Yamla Pagla Deewana from the 1975 movie Pratigya, which also starred Dharmendra, served as the inspiration for the title of the movie.

Dharmendra's Career Timeline
Dharmendra's New and Upcoming movies
Bollywood drama Apne 2 was helmed by Anil Sharma in 2022. Dharmendra and Sunny Deol are actors in Apne 2.
Sangeeth Sivan is the director of the Bollywood comedy Cheers - Celebrate Life. Dharmendra and Bobby Deol are part of the Cheers - Celebrate Life cast.
Bollywood drama Rocky Aur Rani Ki Prem Kahani was helmed by Karan Johar. Ranveer Singh, Alia Bhatt, and Dharmendra are among the actors that appear in Rocky Aur Rani Ki Prem Kahani.
Dharmendra's Controversy
Dharmendra slapped Subhash
In 1981, Dharmendra smacked Subhash Ghai on the Krodhi set. Hema Malini was requested to don a bikini for one of the scenes by the director. The actress vehemently refused to wear it because she didn't like the concept. But when he revealed that the scene would take place in a swimming pool, she ultimately gave in and decided to dress provocatively for the occasion. When Dharmendra learned about this, though, his rage had no bounds. Subhash Ghai was frequently smacked on the film's set after that. After being calmed down by the producer of Krodhi and close friend Ranjit Virk, the actor finally stopped.

Dharmendra stopped Hema Malini's wedding with Jeetendra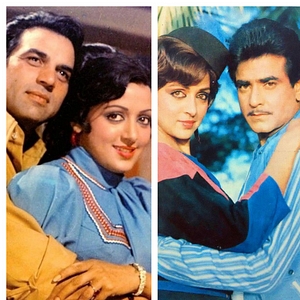 The plot begins as Hema and Dharmendra's romance was just about to take off. But Hema's mother, Jaya Chakravarthy, discovered their relationship in some way. But the young lovers had their own strategies for concealing their union. But by that point, Jaya was becoming excessively suspicious, and she was left with little choice but to marry Hema. She recognized Jeetendra, a contemporary actor and Hema's frequent film co-star, as a suitable husband for Hema. In reality, Jaya was aware that Jeetendra had a soft spot for Hema as well and that he had personally been in touch with her frequently. However, Hema turned down Jeetendra's offer because she was in love with Dharmendra, and the two decided to be friends always.

In addition to all of this, Jaya persisted in her plans and persuaded Hema to at least once meet Jeetendra's parents. The two families were thrilled when Hema finally gave her consent. It was evident that the wedding needed to be solemnized right away to prevent Hema or Jeetendra from changing their minds. Dharmendra lost control of his temper as soon as he learned the news. Dharmendra begged Hema repeatedly not to wed Jeetendra and make such a mistake. Hema requested that everyone postpone making any decisions for a few days. By this time, Jeetendra's parents were beyond enraged, declaring that the marriage must take place immediately or never.

The insult was too much for Jeetendra to take, so he stormed out of the room with his parents while everyone waited. After a while, everything was resolved, and on May 2, 1979, Hema Malini wed Dharmendra. Later, Jeetendra wed Shobha Kapoor.

Dharmendra slapped by Tanuja
On the set of their movie, Chand Aur Suraj, Dharmendra had made an attempt to flirt with Tanuja, and the actress retaliated by slapping him. Tanuja also stated that Dharmendra felt humiliated as a result of her slapping her co-star. She then said He begged, Tanu, meri maa, sorry bolta hoon, feeling humiliated. Make me your brother, please. Despite being content with my own brother (Jaideep), I refused. Tanuja had, however, knotted a straightforward black thread on Dharamendra's wrist in response to his persistent pleading. After much prodding, I took a black thread and wound it around his wrist, she had added.

Dharmendra's Net worth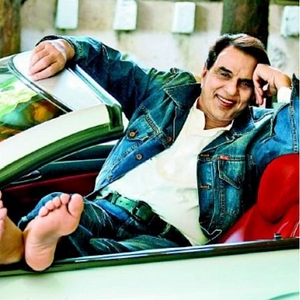 According to reports, Dharmendra's net worth is thought to be over $45 million, or about Rs. 335 crores in Indian rupees.Dharmendra enjoys driving both high-end and classic automobiles. In his garage, he owns a sizable collection of expensive vehicles. Among those, a range rover, an ancient vintage car, and a C-class Mercedes Benz are his favorites.

Dharmendra had a large farmhouse in Lonavala. It is 100 acres in size.

Dharmendra is a man who owns a mansion in Mumbai and additional properties in Maharashtra totaling more than 17 crore Indian rupees. According to reports, Dharmendra is the owner of roughly 88 lakh and 52 lakh INR worth of agricultural and non-agricultural land, respectively.

Dharmendra's Awards & Nominations
In the mid-seventies, Dharmendra was voted one of the most handsome men in the world.
He has received the World Iron Man award.
He received a Special Award for his contribution to Indian Cinema at the Kalakar Awards.
He is a recipient of the Living Legend Award by the Federation of Indian Chamber of Commerce and Industry (FICCI) in recognition of his outstanding contribution to the Indian entertainment industry.
In 1990 he won National Award for Best Popular Film Providing Wholesome Entertainment for Ghayal.
In 1997, he received the Filmfare award for Lifetime Achievement Award.
In 2003 he received a Lifetime Achievement Award at the Sansui Viewers' Choice Movie Awards.
In 2004, he was honored for Best Contribution to Indian Cinema.
In 2005, he received the Zee Cine Award for Lifetime Achievement
In 2007, he was awarded a Lifetime Achievement Award at the Pune International Film Festival (PIFF)
In 2007, he received an IIFA Lifetime Achievement Award.
In 2007, he received an award for Humanitarian Services to the Indian Nation.
In 2007, he was awarded a Lifetime Achievement award by DBR Entertainment.
In 2007, the Punjabi newspaper Quami Ekta honored him for his contributions to Indian cinema.
In 2008, he was named Actor Par Excellence at the Max Stardust Awards.
In 2008, he received a Lifetime Achievement Award at the 10th Mumbai Academy of the Moving Image (MAMI) International Film Festival.
In 2009, he received a Lifetime Achievement Award at the Nashik International Film Festival (NIFF).
In 2010, he was honored as the Big Star Entertainer for his half-century of excellence at the BIG Star Entertainment Awards.
In 2011, he received a Lifetime Achievement Award at the Apsara Film & Television Producers Guild Award
In 2011, he received a Salaam Maharashtra Award for completing 50 years in the film industry.
In 2011, he was honored with The ITA Scroll Of Honour at the Indian Television Academy Awards.
2012 – Padma Bhushan, India's third highest civilian honor from the Government of India.
Did You Know these unknown facts ?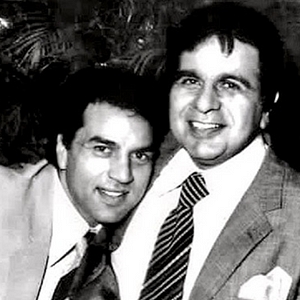 Like other children, Dharmendra detested going to school. In fact, because his father reprimanded him more frequently than other kids, he used to beg his mother not to send him to school.
Manoj Kumar was a friend of Dharmendra's throughout his time in the battle. Of course, neither of them knew at the time that they would go on to become renowned Bollywood superstars.
In order to avoid getting a divorce, he also converted to Islam so that he could continue to be married to his first wife.
Veteran actor Dilip Kumar once said that God was cruel to him for not giving him a body like Dharmendra after viewing his strong physique.
Additionally, Dharmendra has a restaurant in New Delhi with a theme honoring his movies, characters, and language.
Social Media
Frequently Asked Questions