Meena Kumari Biography Age Death Reason Family Movies Songs Husband

Faraz Shaikh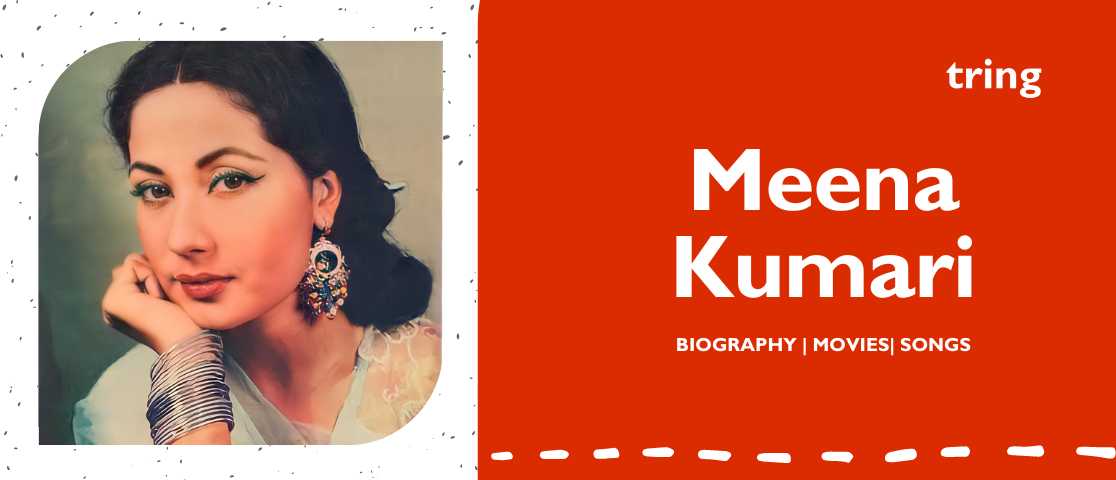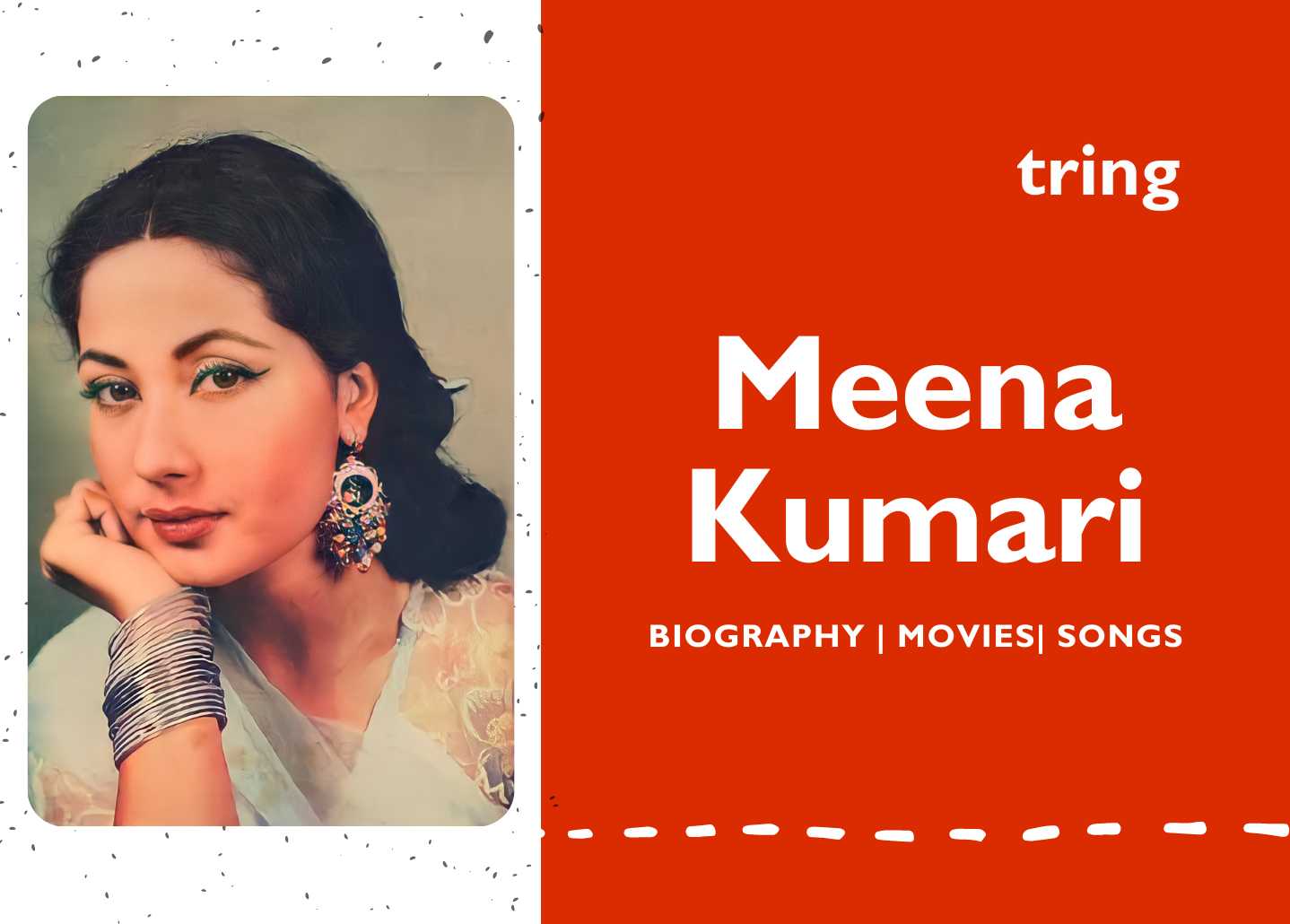 Meena Kumari's Biography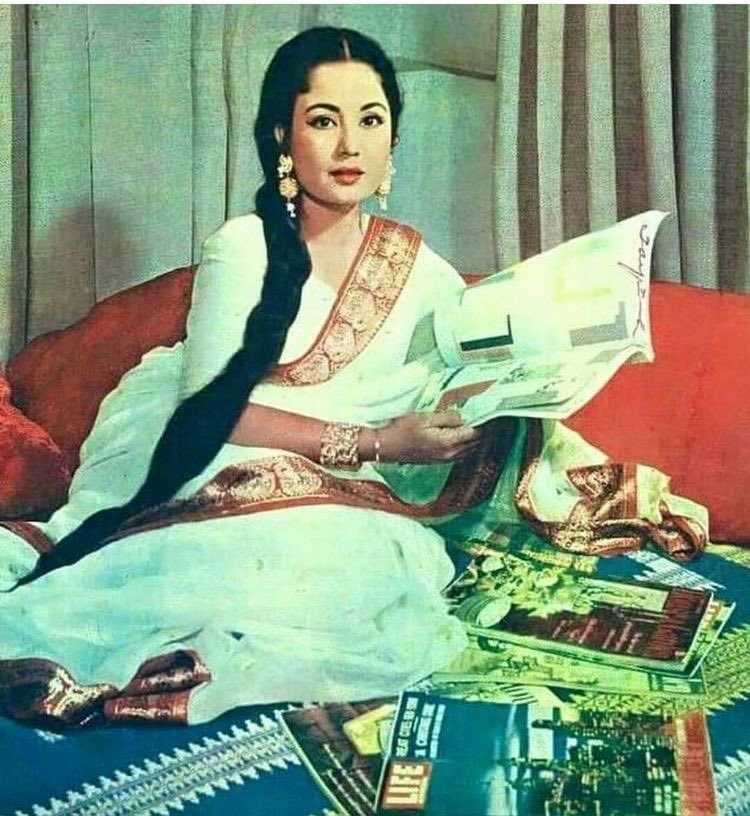 Meena Kumari was an Indian Actress as well as Poet who appeared in Hindi films. Meena Kumari was born on August 1, 1933, and died on March 31, 1972. She worked from 1939 to 1972 and was labelled 'The Tragedy Queen.'

Meena Kumari's real name was Mahjabeen Bano. After her debut performance in 'Leather Face,' Vijay Bhatt suggested three names for her to choose from: Prabha, Kamla, and Meena. Although Manju was her nickname, she eventually adopted the name, Meena Kumari.

Meena Kumari was a legendary actress in the Hindi film industry. She appeared in over 90 films during her 33-year career, which ended in 1972. But the difficulties she faced in her brief life of only 38 years are unparalleled.

Meena Kumari won four Filmfare Awards for Best Actress. She won the first Filmfare Best Actress Award for Baiju Bawra in 1954, and she won again for Parineeta in the second Filmfare Awards in 1955. At the 10th Filmfare Awards (1963), Kumari made history by receiving all three Best Actress nominations and winning for her performance in Sahib Bibi Aur Ghulam.

Despite having a successful career, her personal life was a disaster that overshadowed her opportunities. In her later years, the talented actress, who had won four Filmfare Awards for Best Actress, suffered from depression and alcoholism.

Meena Kumari's Age
Meena Kumari's age at the time of death was 39 years. Meena Kumari was born on 1 August 1932. Meena Kumari's zodiac sign is Leo. Meena Kumari is from Dadar East, Bombay, British India (present-day Mumbai, India).
Talk To Similar Celebrities
Meena Kumari's Death
Meena Kumari's date of death is 31 March 1972. Meena Kumari was 39 years old when she died. The reason for her death was determined to be liver cirrhosis.

Meena Kumari was admitted into St. Elizabeth's Nursing Home on March 28, 1972. Two days later, she fell into a coma, and on March 31, 1972, she passed away suddenly. Meena Kumari was 39 years old at the time.
Meena Kumari's Childhood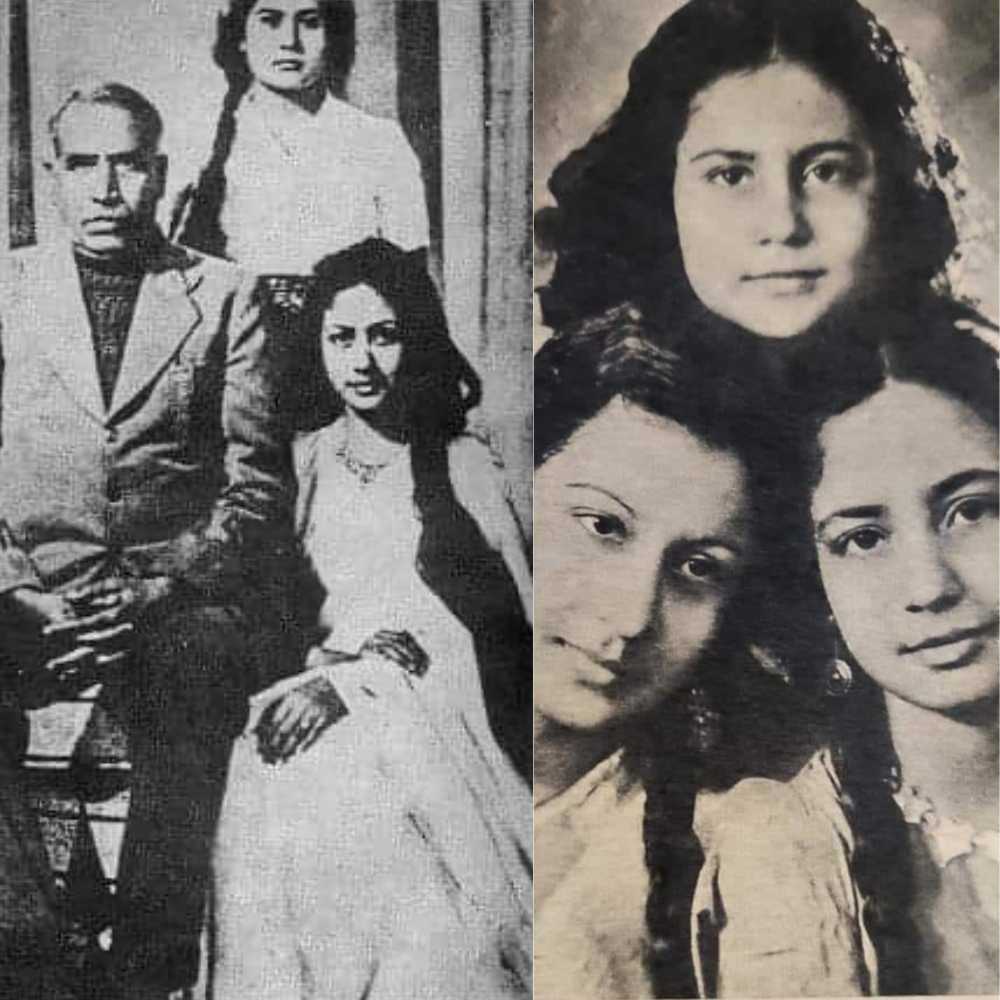 Meena Kumari was born as Mahjabeen to Ali Bux and Iqbal Begum. Ali Bux was devastated because he had hoped for a son. Meena Kumari was the second daughter and had two sisters: Khursheed Jr. (not Khursheed Bano) and Mahliqa (aka Madhu).

Her family was unable to pay the doctor for her delivery, so her father decided to place her in an orphanage. A few hours later, he changed his mind and drove her home. Mahjabeen stated as a child that she would rather attend school than pursue a career in film.

Despite this, her parents began pitching her to film studios for work. Mahjabeen was cast in the film Leatherface by director Vijay Bhatt, and she was paid Rs. 25 on her first day.

Leatherface debuted in 1939. She took on the role of breadwinner in the Bux family at a young age. In a 1962 interview, Meena Kumari stated that the fact that she had been supporting her parents since the age of four gave her immense satisfaction.

Meena Kumari's Education
Meena Kumari was enrolled in a regular school, but that didn't last long because her studies were frequently disrupted by work obligations. She never attended school in any meaningful sense; instead, she received her education through private tuition and, more importantly, through personal interests. In this sense, she was self-educated.
Meena Kumari's Family
Meena Kumari's father's name is Master Ali Bux. Meena Kumari's mother's name is Prabhawati Devi. Master Ali Bux was a Parsi theatre veteran, musician, and poet. Iqbal Begum, also known as Prabhawati Devi, was a dancer. Meena Kumari's siblings are Khursheed Bano and Mahliqa.

Meena Kumari's Marriage
Meena Kumari and Kamal Amrohi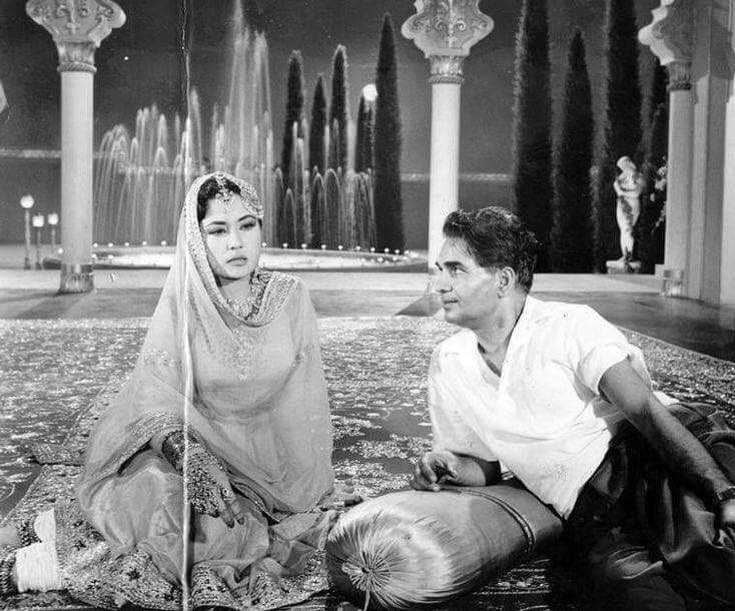 Ashok Kumar, Kishore Kumar's brother, introduced Meena Kumari to filmmaker Kamal Amrohi. Meena was later offered a role in one of Kamal's films. However, Meena Kumari was involved in a horrific car accident on May 21, 1951, and was hospitalised for nearly four months, causing the project to be halted before it could begin construction.

Meena suffered from depression after her tragic accident, and Kamal used to pay her regular hospital visits. According to reports, they even exchanged letters when they weren't supposed to meet. You'll be surprised to learn that Kamal was a married man with three children when he interacted with Meena Kumari.

Meena Kumari's husband Kamal signed Meena for Anarkali, but when production was about to begin, the producer ran into financial difficulties, and the film was cancelled. Despite all of this, Meena Kumari married Kamal Amrohi on February 14, 1952, in a private nikah ceremony attended by Mahliqa, Meena's sister. Meena was only 18 years old at the time, and Kamal was 34.

Meena Kumari's Relationships
Meena Kumari and Gulzar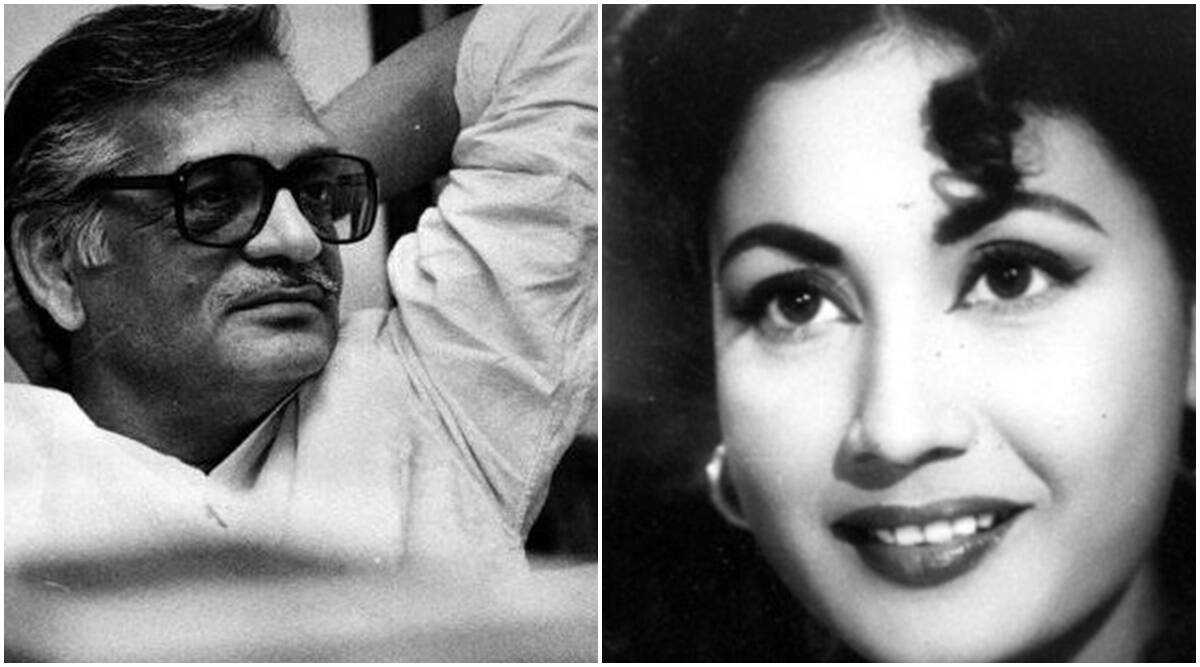 Meena Kumar was married to Kamal Amrohi at the time, but things were not going well between the two. Meena used to express her pain through poetry and poems. When she met Gulzar, they became fast friends. Kamal Amrohi, Meena Kumari's husband, never appreciated her poetry. He assumed Meena didn't understand poetry, but Gulzar became a big fan of her poetry. Meena Kumari became closer to Gulzar as a result of this.

Meena Kumari also appeared in a Gulzar film in her final days. She was suffering from liver psoriasis at the time and was unable to work on the sets. Gulzar persuaded Meena Kumari to appear in 'Mere Apne,' and the film was completed. Gulzar stated that Meena Kumari used to make a lot of jokes with new actors on the set. Even before her death, the tragedy queen gave all of her poetry and poems were written by her to her true friend, Gulzar. Gulzar also had Meena Kumari's poetry published in the form of a book called 'Meena Kumari Ki Shayari'.

Meena Kumari and Dharmendra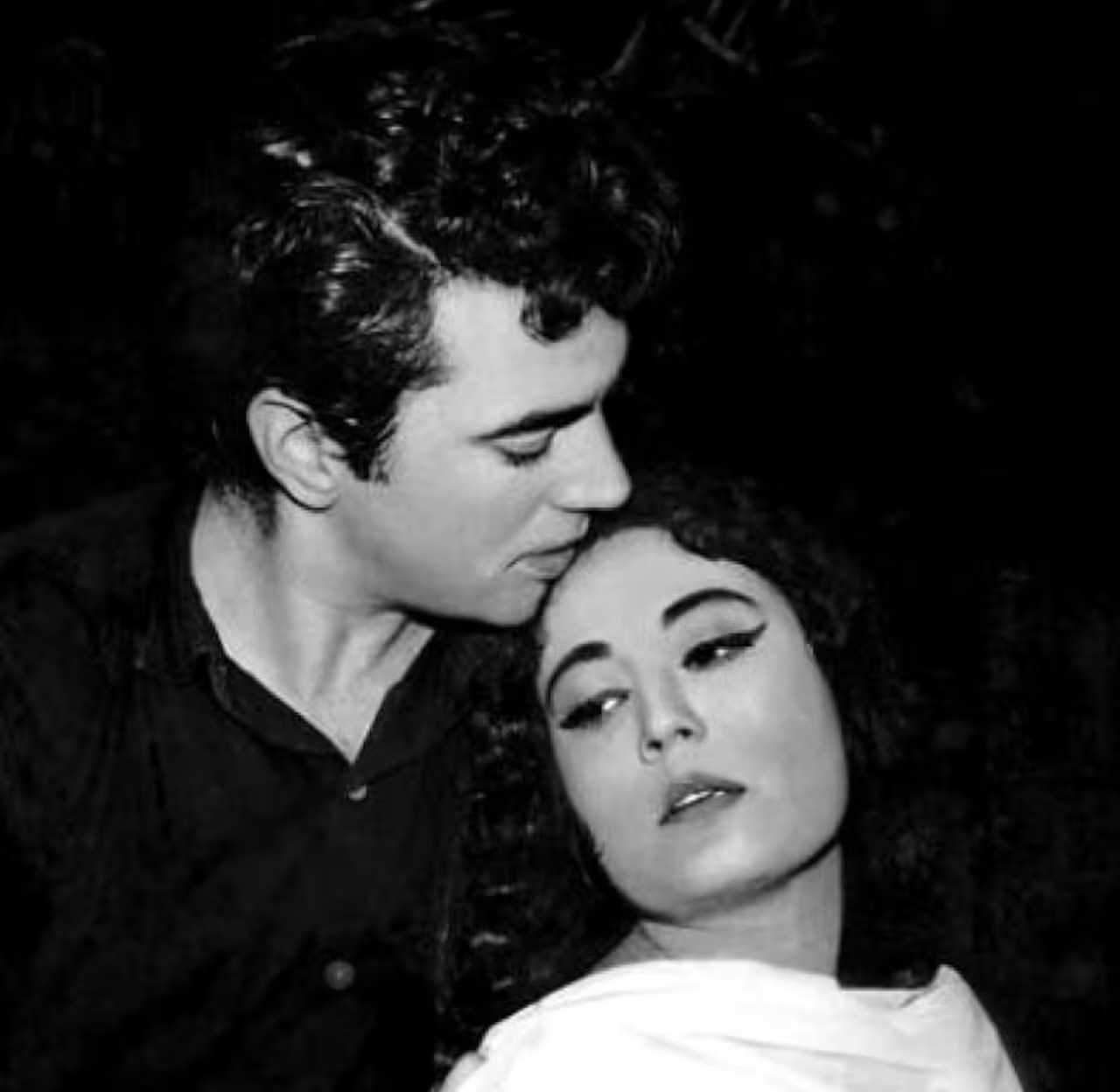 Meena, a popular actress, is said to have had relationships with the leading actors in the Hindi film industry, Dharmendra. There were rumours of Meena and Dharmendra's affair after her divorce from Kamal.

Dharmendra never shied away from admitting that he is who he is today because of Meena Kumari. Meena was an established actress when Dharmendra was a newcomer to the industry. Vinod had written about her alleged relationship with Dharmendra:

'According to popular belief, Meena and Dharam were intimate for three years. According to sources, the intimacy lasted no more than six months.'

Meena Kumari Struggles
Meena Kumari's struggles, and hardships are hidden behind her stardom, whether it was supporting her family through poverty or fighting depression. Bollywood would never have discovered this gem if her father had not changed his mind after abandoning her on the stairs of an orphanage.
Mehjabeen Naaz made her silver screen debut as a child actor in Vijay Bhatt's Farzand-e-Watan at the age of four. Meena Kumari, a child artist who had to become the family breadwinner, could not obtain formal education but she was fluent in Hindi and Urdu.
She was a brilliant poet who wrote under the pen name Naaz in order to preserve a portion of her birth name. The 'Tragedy Queen' used poetry to put her broken heart into words.
Meena Kumari almost gave up her life to pursue a career in acting. Meena Kumari nearly drowned while filming the final scene of her award-winning blockbuster Bajju Bawra. Despite the fact that she was rescued at the right time, the shooting was halted.
She was as devoted to love as she was to acting. Meena Kumari, then 19, was struggling in a world where her conservative parents couldn't understand her feelings for Kamal Amrohi, and society refused to accept their relationship.
This power couple had collaborated on a number of blockbusters, including Daeera and Pakeezah. True love, however, has a cost. Kamal had restricted Meena's acting, whereas she was used to being free.
Meena Kumari was professional enough not to let her personal experiences affect her performance while working with Kamal to complete her masterpiece, Pakeezah. Pakeezah was filmed for 16 years before it was released on the big screen.
What began as a prescribed dose of brandy for the ease of sleeping and relaxing became her addiction, and when combined with her depression, it consumed her completely. Meena became an alcoholic.
She was diagnosed with chronic liver cirrhosis, and no amount of treatment in London could help her overcome this obstacle. She was only 39 years old when she died. She is leaving an evergreen legacy.
Meena Kumari's Career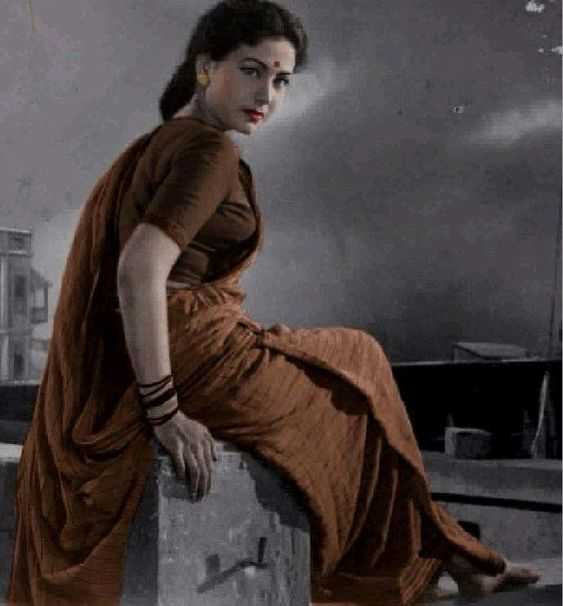 Meena Kumari was six years old when Vijay Bhatt hired her for Leatherface (1939) and named her Baby Meena. Later, she was cast as Meena Kumari in Bhatt's Baiju Bawra (1952).

Meena Kumari went on to appear in 94 films over the course of her career, which lasted from 1939 to 1972. She became a household name after her performances in 'Baiju Bawra,' 'Parineeta,' 'Sahib Biwi Aur Ghulam,' and 'Kaajal,' for which she received 'Best Actress' awards.

She worked on mythological films with Homi Wadia before moving on to comedies like Miss Mary (1957). She became the archetypal good Hindu wife through many roles, long-suffering, and always remaining true to the man. She specialised in tragedy and was frequently portrayed carrying the movie with her moving acting.

Additionally, it was believed that she was the only actress whose name alone could sell a movie. Her notable productions include Daaera (1953), Baiju Bawra (1952), and of course, Pakeezah, her most well-known film (1972). She began creating 'Pakeezah' with her husband, Kamal Amrohi. The couple split up in 1964.

Meena Kumari was a skilled Urdu writer as well, and Gulzar published several of her poems after she passed away. She struggled with alcoholism and loneliness before passing away on her own in 1972.

Meena Kumari's Movies
Baiju Bawra
Young musician Baiju challenges maestro Tansen to a musical duel in Mughal Emperor Akbar's court in an effort to exact revenge for the death of his father, which Tansen is held accountable for.

Pakeeza
Sahibjaan (Meena Kumari), a Muslim prostitute, longs to escape the brothel where she was raised, much like her mother Nargis (also Kumari), who also lived the life of a courtesan. Salim Ahmed Khan (Raaj Kumar), a young man from a respectable family, falls in love when he hears her sing and dance. Unfortunately, Salim's wealthy parents are opposed to any relationship between them, so he abandons his family to be with Sahibjaan, even after learning about her past.
Ghazal
The film is set in Agra and tells the story of Ejaz (Sunil Dutt), the editor of Inquilab. After hearing her sing, he falls deeply in love with Naaz Ara Begum (Meena Kumari). However, he quickly loses his job. Ejaz and Naaz meet secretly, thanks to the assistance of Naaz's sister Kausar. Many people are upset about this relationship, starting with her father, Nawab Bakar Ali Khan (Prithviraj Kapoor), who wants Naaz to marry Akhtar Nawab (Rehman), her paternal cousin.
Parineeta
Shekhar, the son of wealthy business magnate Nabin Rai, secretly marries the lovely Lalitha, a poor family's neighbour, in early twentieth-century Calcutta. When Rai demands repayment for a loan he made to Lalitha's uncle, trouble ensues. Her uncle obtains a loan from a man of a lower caste in order to repay the money. He then concludes that Lalitha should be married off.
Kaajal
Ranimaa's Munim lives with his son, Kaushal, and daughter, Madhavi. Ranimaa raises both children as her own after he dies, along with her only son, Rajesh. Rajesh has grown up and reached marriageable age. He meets the lovely Bhanu Saxena and they both fall in love with each other. Soon after, Kaushal is killed in a boating accident, leaving behind a devastated Madhavi.
Kohinoor
When King Dhivendra saves Princess Chandramukhi from thugs, she falls in love with him. However, her life becomes complicated when she is kidnapped by an evil general and is forced to marry him in order to save Dhivendra.

Saheb Biwi Aur Gulam
Bhootnath (Guru Dutt) travels to Calcutta from the countryside in search of his fortune, where he is hired as a servant in a large family's mansion. The youngest son is a scoundrel who spends all of his time drinking and having affairs with prostitutes, which breaks Chhoti Bahu's heart (Meena Kumari). Bhootnath develops a romantic interest in his lonely mistress and befriends her, but he is saddened by the desperate measures she employs to win back her husband.
Dil Apna Aur Preet Parai
A hardworking surgeon, is forced to marry one of a family friend's daughters. His heart, however, belongs to a nurse who works tirelessly by his side on a daily basis.

Dil Ek Mandir
When his terminally ill patient turns out to be the husband of a long-lost love, Dr. Dharmesh is torn between saving him and letting him die so that Dharmesh can finally marry her.

Majhli Didi
This frequently overlooked masterpiece was actually India's submission for Best Foreign Language Film at the 41st Academy Awards and was based on a story by renowned author Sarat Chandra. The character of Kumari is an educated city girl who marries a very traditional family and finds herself in the middle of an intrafamily conflict.

Meena Kumari's Songs
Mohe Bhool Gaye Saanwariya – Baiju Bawra (1952)
Na Bole, Na Bole – Azaad (1955)
Ajeeb Dastaan Hai Yeh – Dil Apna Aur Preet Parayi (1960)
Dil Mein Baji – Kohinoor (1960) Jyoti Kalash Chalke – Bhabhi Ki Chudiyan (1961)
Ruk Ja Raat – Dil Ek Mandir (1963)
Naghma-o-Sher Ki Saugaat – Gazal (1964)
Dil Jo Na Keh Saka – Bheegi Raat (1965)
Duniya Kare Sawaal – Bahu Begum (1967)
Chalte Chalte – Pakeezah (1972)
Meena Kumari's Career Timeline
Meena Kumari's Controversies
Kamal Amrohi, Meena Kumari's husband, is said to have uttered the three dreaded words, 'Talaq, Talaq, Talaq,' in a fit of rage. Amrohi is said to have later regretted giving Meena Kumari the triple talaq.
Meena Kumari's Networth and Income
As of 1972, Meena Kumari had a net worth of $3 million as a movie actress. One of the most influential Hindi actresses of all time.

Meena Kumari's Awards
7 Interesting Facts about Meena Kumari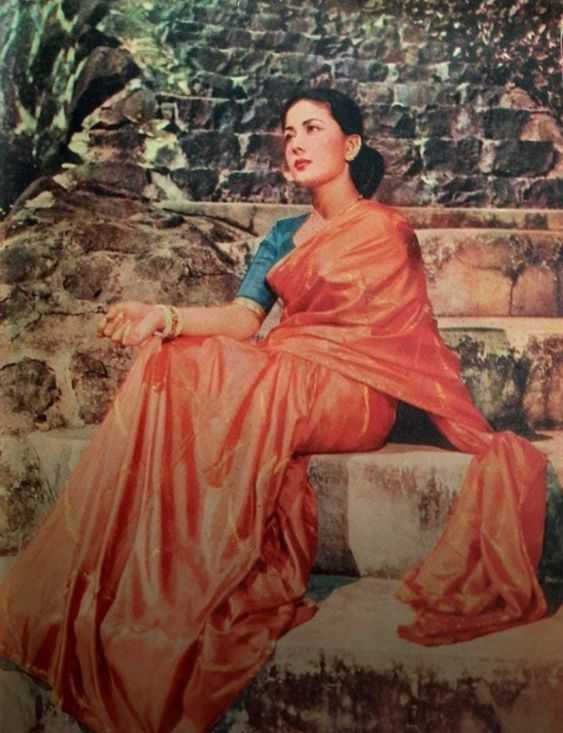 Meena Kumari's grandmother was Rabindranath Tagore's younger brother's daughter.
Meena Kumari adored the fragrance of mogras. You could try giving her mogra flowers if you wanted to be her friend. Her face would have lit up with delight if you could have seen it.
Meena Kumari was not interested in worldly things and left all her possessions to her relatives before dying in the servant's quarter of a mansion she had given to her sister.
Meena Kumari had injured her little finger in a car accident when she was younger. She covered the injured finger on her left hand with a saree or a dupatta in all of her movies. Directors would tell her that hiding her finger didn't detract from her beauty or screen presence. But she was self-conscious about her injury until the very end.
Pakeezah is Meena Kumari's most celebrated film, and her best film and performance was in Guru Dutt's Pakeezah. The legendary actress portrayed a feudal family's neglected alcoholic wife.
Meena Kumari's first few films, such as Hanuman Pataal Vijay, Veer Ghatotkach, and Shree Ganesh Mahima, were based on mythological stories.
Meena Kumari has worked with many Bollywood actors, including Dilip Kumar, Rajendra Kumar, Ashok Kumar, Dev Anand, and Dharmendra. In the 1960s, Meena Kumari was paired opposite Pradeep Kumar, and they were regarded as the best onscreen couple of the era. They delivered eight consecutive superhits.
Meena Kumari's Profile Summary
Frequently Asked Questions