Nargis Biography, Movies Death, Net Worth, Awards, Songs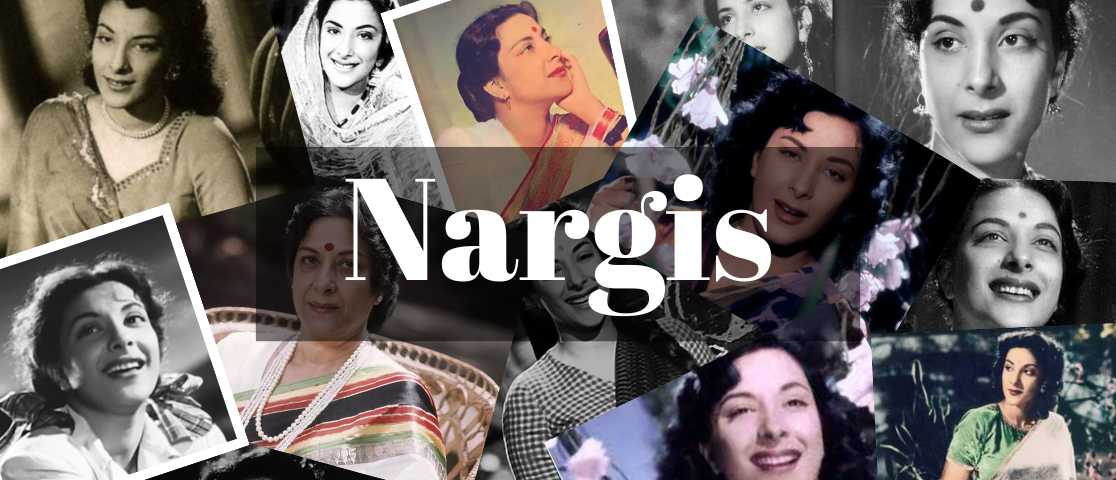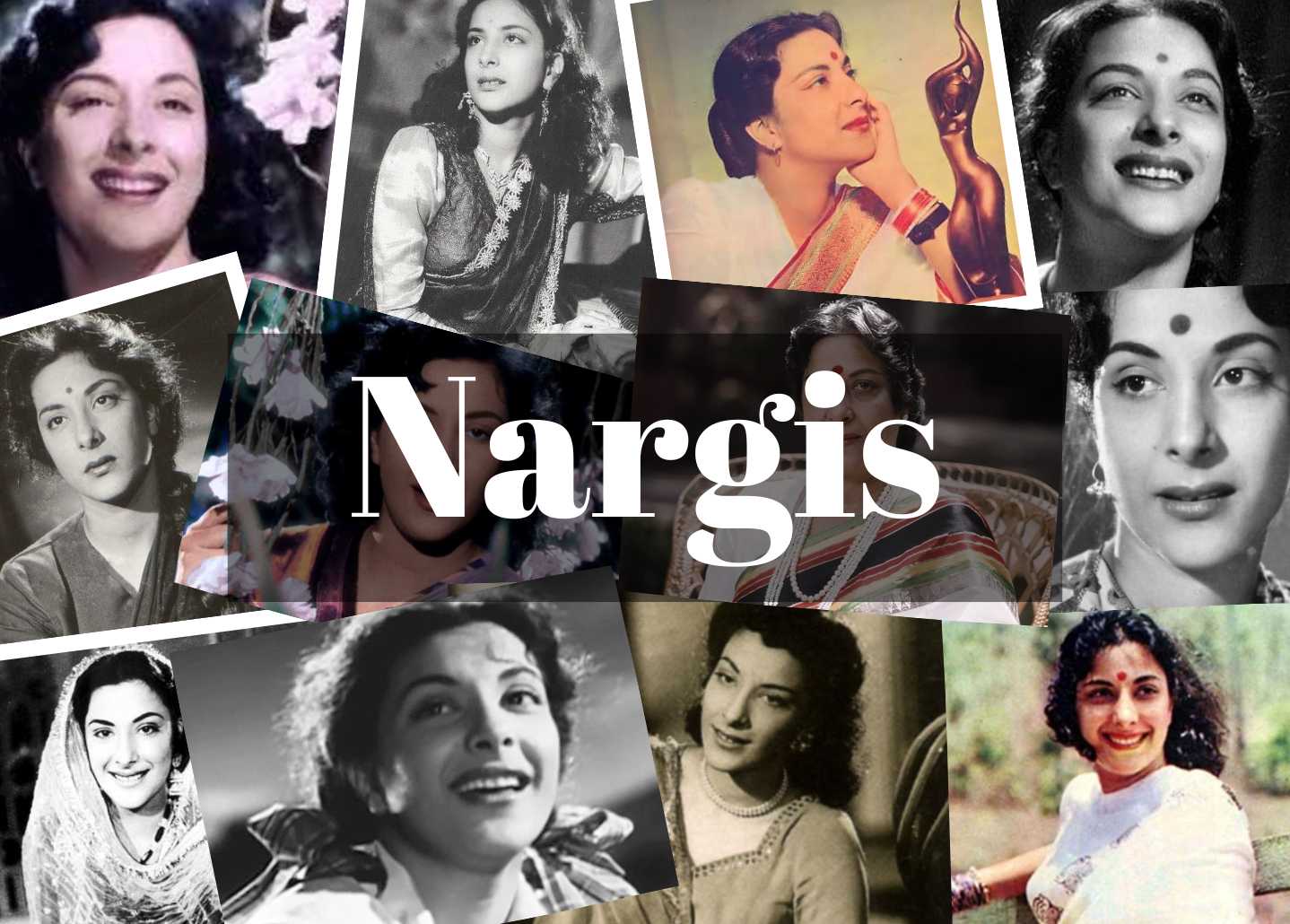 Nargis's Biography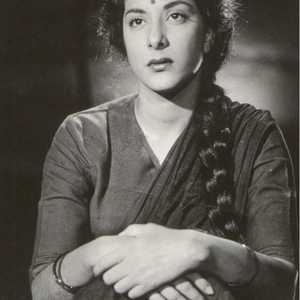 Nargis was a Hindi film actress and politician from India. She is regarded as one of the best actresses in Indian cinema history, having made her cinematic debut in a modest role at the age of five with Talash-E-Haq (1935), but her acting career began with the film Tamanna.

In 1958, Nargis married her Mother India co-star Sunil Dutt. They have three children together, including actor Sanjay Dutt. Nargis and her husband founded the Ajanta Arts Culture Troupe, which engaged several prominent performers and singers of the day and staged performances in border areas. Nargis became the founding patron of The Spastic Society of India in the early 1970s, and her subsequent work with the organization earned her recognition as a social worker.

Nargis died of pancreatic cancer in 1981, just three days before her son Sanjay Dutt made his Hindi cinema debut with Rocky. In her honour, the Nargis Dutt Memorial Cancer Foundation was founded in 1982. In her honour, the Nargis Dutt Award for Best Feature Film on National Integration is given at the Annual Film Awards ceremony.
Nargis's Age
Nargis was aged 51 years at the time of her death. She was born on 1st June 1929. She was born in Kolkata. West Bengal. Her zodiac sign is Gemini. She died on 3 May 1981.

Nargis's Childhood
Nargis wanted to be a doctor. Her mother, on the other hand, pushed her to pursue a career in acting and introduced her to the film industry. She made her film debut as a child artist at the age of six in the 1935 film Talashe Haq, where she was credited as Baby Nargis, which means Narcissus (the daffodil flower) in Persian. She had been credited as Nargis in all of her films since then.

Nargis's Family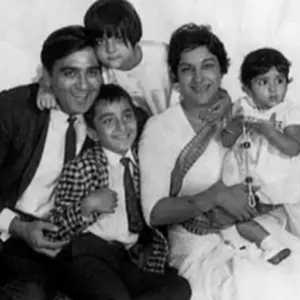 Nargis was born Fatima Rashid on June 1, 1929, in Calcutta, Bengal Presidency, British India, into a Punjabi Muslim family. Her father, Abdul Rashid, was originally a wealthy Punjabi Hindu heir of the Mohyal Brahmin caste from Rawalpindi who had converted to Islam. Her mother was Jaddanbai Hussain, a Hindustani classical music vocalist and one of the early pioneers of Indian film from Benares City, Benares State.

She was born into a Muslim family of Hindu Brahmin ancestry that had converted to Islam. Nargis' family afterward relocated from Punjab to Allahabad, the United Provinces of Agra and Oudh, and finally to Calcutta, Bengal Presidency. Later, Nargis married actor Sunil Dutt; who was a Hindu, also of Punjabi Mohyal descent, on 11 March 1958.


Nargis's Boyfriend
Raj Kapoor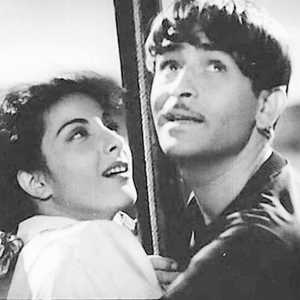 Nargis was long married to actor Raj Kapoor, who co-starred with her in the films Awaara and Shree 420. Raj Kapoor had a wife and children. Nargis broke their nine-year romance as he refused to divorce his wife. On the sets of Andaz, Raj Kapoor and Nargis fell in love at first sight. Nargis was already a superstar with eight superhit films under her belt at the time. Raj was smitten by Nargis's beauty and she was smitten by Raj.

For the past 16 years, Nargis and Raj Kapoor had been inseparable, both professionally and personally. According to records, Nargis was adamant about marrying Raj while knowing that it was legally impossible because Raj was already married. According to reports, she had sought legal advice from the best lawyers in order to determine whether it was legal to marry an already married man. However, this did not work out and the two split up. Chori Chori (1956) was their final work.
Nargis's Husband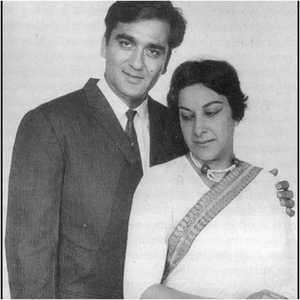 On March 11, 1958, Nargis married actor Sunil Dutt, a Hindu of Punjabi Mohyal origin. According to reports, Dutt rescued her life from a fire on the sets of Mother India. She was also said to have supported Dutt's sister and mother. When she married, she converted to Hinduism. Sanjay Dutt, Namrata Dutt, and Priya Dutt were their three children.


Everyone knew Sunil Dutt was madly in love with Nargis, and even she was taken aback by his unwavering commitment to her. That is why when the two confessed their love for one another, they made the entire industry delighted. Sunil and Nargis married secretly on March 11, 1958, and later disclosed the news to their close friends and family. They celebrated their special day with a wedding reception attended by close industry friends.

A reason why Nargis couldn't stop herself from falling in love with Sunil Dutt was he treated her with the respect and love she deserved. Sunil was the polar opposite of Raj in Nargis' eyes. He was quiet, shy, and straightforward, with a strong respect for women. Her previous boyfriend, Raj, was flirty. She was emotionally tired when Sunil entered her life. He was there for her when she was down and never criticized her for anything.
Nargis's Movies
Talashe Haq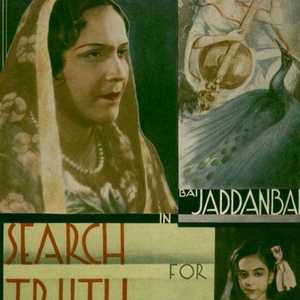 Chimanlal Luhar directed Talashe Haq in 1935. It was Nargis' first film. The plot revolves around the life of a kind and sweet girl who wanted fortune for her family and met a kind man with whom she fell in love and married- but things get complicated when her love gets into trouble and she embarks on a path to find truth in mysterious situations, leading to consequences. Jaddanbai, Nargis, and Qamar Jahan are the main protagonists.

Taqdeer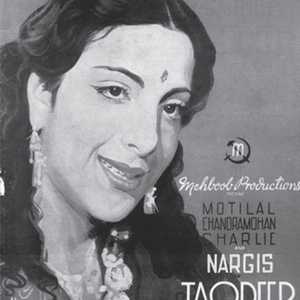 Taqdeer is a 1943 Hindi-language Indian comedy film. Mehboob Khan directed it under his Mehboob Productions company. A young Nargis played the major part for the first time, alongside Motilal, Chandra Mohan, Charlie, Jilloobai, and Kayam Ali. Ghulam Mohammed wrote the script, and Agha Jani Kashmiri wrote the screenplay and dialogue.

Rafiq Ghaznavi composed the music, and Meharul Qadri wrote the lyrics. The plot is a romantic comedy set in an interesting setting, based on the lost and found a pattern. It was the seventh most successful Indian film of 1943.

Nargis Dutt made her acting debut in this film. When she consented to appear in this film, she was about 14 years old, compared to Motilal's 33 years. She had previously appeared as a child artist in her mother's (Jaddan Bai) films under the name Baby Rani. Nargis' true name was Fatima, but Mehboob Khan didn't think it suited her, so it was changed to Nargis for the film. She garnered favorable reviews for the film with Filmindia calling it a fantastic screen debut.

Babul
Babul is a 1950 Bollywood musical drama film directed by S.U. Sunny and produced and composed by Naushad. Dilip Kumar, Nargis, and Munawar Sultana play significant parts in the film. The film was a box office success, becoming the second-highest-earning film of 1950, with an estimated gross of Rs. 12,500,000 and a net of Rs. 70,00,000.

Naushad composed the score and a soundtrack of fifteen songs, and Shakeel Badayuni wrote the lyrics. The songs generally dealt with the ups and downs of love, and the film is closely related to the lyrics. The most well-known song from the film Chod Babul Ka Ghar is performed as a newlywed girl leaves her parental house and village. Ashok and Usha, with a group of boatmen, perform the love song Nadi Kinare.


Mela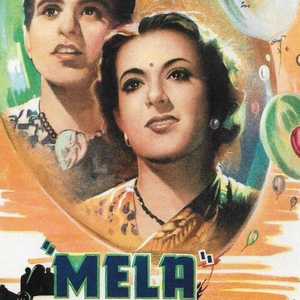 Mela is a 1948 Hindi-language romantic tragedy film from India. S.U. Sunny produced and directed it for Wadia Movietone. Dilip Kumar, Nargis, Jeevan, Rehman, and Nur Jehan appeared in it. Naushad composed the film's music. Mukesh gave playback for Dilip in this film and one of Mukesh's hits was Gaye Ja Geet Milan Ke.

Mohammed Rafi's voice was used only once in the film, for the iconic song Ye Zindagi Ke Mele, which was set in a fairground and featured a wandering mendicant at the outset. Shakeel Badayuni wrote the lyrics for the songs, while Azam Bazidpuri wrote the storyline and dialogue.

The musical film, set in a village, told the tragic love story of Manju and Mohan. Manju gets married off to a seventy-year-old man who claims he had no idea he was marrying someone so young. The lovers meet after the husband's death, and Manju dies by accident. Mohan is convicted of her murder and, after twenty years in prison, falls off the cliff and dies when he follows Manju's spirit.
Andaz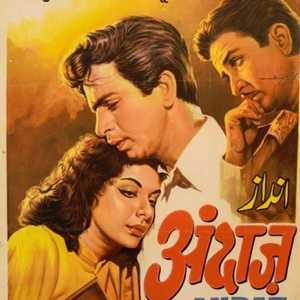 Mehboob Khan directed and Naushad composed the music for this 1949 Indian Hindi language romance drama film. Nargis, Dilip Kumar, and Raj Kapoor appear in a love triangle, with Cukoo and Murad playing supporting roles. Naushad composed the music for the film, and Majrooh Sultanpuri wrote the lyrics. It is the only film in which Dilip Kumar and Raj Kapoor appear together.

Andaz was the highest-grossing Indian film at the time of its release until it was surpassed by Raj Kapoor's Barsaat the following year. Dilip Kumar's performance was lauded by critics at the time and was credited with bringing the public to the theatres for an otherwise unfamiliar subject.
Jogan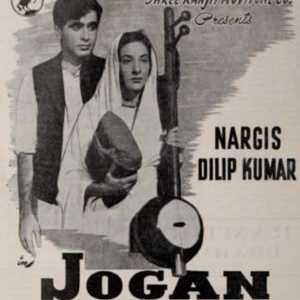 Kidar Nath Sharma directed Jogan, a 1950 Hindi-language romantic drama film starring Dilip Kumar and Nargis. Geeta Dutt sings the hit song Ghunghat Ke Pat Khol in it. Rajendra Kumar makes his film debut in a little role. The film was a box office hit, becoming the fourth highest-grossing film of 1950, with an estimated gross of Rs. 1,12,00,000 and a net of Rs. 62,00,000. An atheist falls in love with a married religious woman who has abandoned her materialistic lifestyle.

Shree 420
Shree 420 is a 1955 Indian Hindi comedy-drama film directed and produced by Raj Kapoor based on a narrative written by Khwaja Ahmad Abbas, whose usage of the negative connotations of 420 sparked controversy. Nargis, Nadira, and Kapoor feature in the film. The number 420 relates to Section 420 of the Indian Penal Code, which specifies the penalty for the crime of fraud; thus, Mr. 420 is a disparaging name for a fraudster.

The story revolves around Raj Kapoor, a poor but educated orphan who arrives in Bombay with big dreams. Charlie Chaplin's little tramp influences Kapoor's role, as does Kapoor's character in his 1951 Awaara.

Shree 420 was the highest-grossing Indian film of 1955 and the highest-grossing Indian film of all time at the time of its debut, and Mukesh's song Mera Joota Hai Japani became a popular patriotic emblem of newly independent India. Randhir, Ritu, and Rishi Kapoor, Raj Kapoor's real-life children, were featured in the song Pyar Hua Iqrar Hua. In a 2017 interview, Rishi stated that Nargis bribed them with chocolate.

The film grossed 3.9 crores (equivalent to 359 crores or US$45 million in 2020) at the Indian box office in 1955, with a net income of 2 crores (equivalent to 184 crores or US$23 million in 2020). Mother India broke this record two years later, in 1957.
Chori Chori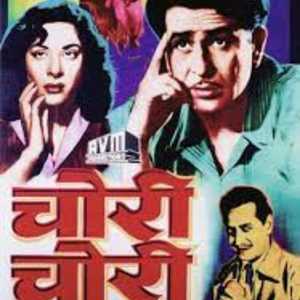 Anant Thakur directed the 1956 Indian Hindi-language romantic comedy film Chori Chori. Raj Kapoor and Nargis play the lead roles. Characters include Pran, Johnny Walker, Gope, David, and Bhagwan Dada. It's based on the 1934 American film It Happened One Night. This was Nargis and Kapoor's final film together as leads, with Nargis making a cameo appearance in Kapoor's Jagte Raho (1956).

Shankar-Jaikishan composed the music, and Hasrat Jaipuri and Shailendra wrote the lyrics. Chori Chori's music featured popular tunes such as Aaja Sanam, Yeh Raat Bheegi Bheegi, Jahan Mein Jati Hoon, and Sawa Lakh Ki Lottery, sung by Lata Mangeshkar and Mohammad Rafi. Technicolor sequences for the songs Panchhi Banoon Udti Phiroon and Jahan Main Jaati Hoon were shot and published. This was known to be AVM Productions' debut film with colour sequences. Later, the film was completely restored and recolored.
Mother India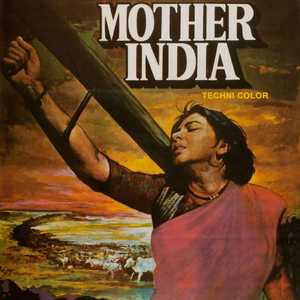 Mother India, directed by Mehboob Khan and starring Nargis, Sunil Dutt, Rajendra Kumar, and Raaj Kumar, is a 1957 Indian epic drama film. It is a remake of Khan's earlier film Aurat (1940), and it tells the story of a poor-stricken country lady named Radha (Nargis), who battles to raise her sons and live against a clever money-lender in the absence of her husband.

Mother India's initial filming began abruptly, even before the screenplay and cast were finalized. Flooding devastated portions of Uttar Pradesh in 1955. Faredoon Irani, a cinematographer, traveled to flood-affected areas to film generic flood sequences. The scheduled principle photography began in 1955 on a 25 lakh (roughly $525,000 in 1957) budget. However, due to the outside sessions and cast and crew expenses, the budget jumped from 35 lakh to 60 lakh (about $1.3 million in 1957) towards the end of production.

Mother India was supposed to be launched on the tenth anniversary of India's independence on August 15, 1957, but it was released more than two months later. It premiered on October 25, 1957, around Diwali, at the Liberty Cinema in Mumbai; it ran constantly at Liberty for nearly a year.
Kala Bazar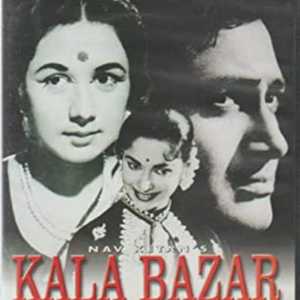 Kala Bazar is a 1960 Hindi crime film directed by Dev Anand and distributed by Navketan Films. Dev Anand, Waheeda Rehman, Vijay Anand, Chetan Anand, Nanda, Rashid Khan, Madan Puri, Leela Chitnis, Mumtaz Begum, and Helen starred in the film, which was written and directed by Dev's younger brother Vijay Anand. The music was composed by S.D. Burman and the lyrics were written by Shailendra.

It was notable for featuring various Bollywood stars in cameo appearances during the film premiere of Mother India (1957), and it was also the only film to include all three Anand brothers. At the box office, it was a smash hit. Kala Bazar was termed a timeless classic by The Hindu's Vijay Lokapally.
Nargis's Career Timeline
Nargis's Networth
Nargis is well-known for her acting talent and flexibility. She is an extremely compatible and enthusiastic actress who can make any role her own. Nargis may be the undisputed queen of Bollywood cinema, but her earnings come from a variety of areas, including films, endorsements, and business investments. Nargis's Net worth is $1 to $5 Million.

Nargis's Social Work
Dedicated to helping spastic children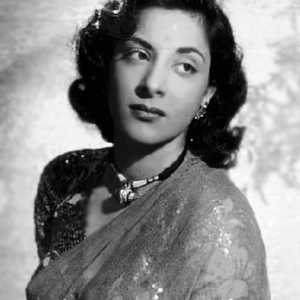 In 1973, Nargis became the first patron of the Spastic Society of India, and her visit to the first clinic can be seen in her biographical documentary, where she interacts with children and teaches them one-on-one. Nargis always wanted to be a doctor and practice medicine...but didn't have the opportunity, according to Mithu Alur, founder of the Spastic Society of India. Sunil Dutt established the Spastic Society after her death. Since his death in 2005, little is known about the patronage.

Priya has continued on the tradition of Sunil's Nargis Dutt Foundation, which established medical camps and mobile clinics in slums across India. In 1982, the actor's cancer battle gave birth to the Nargis Dutt Memorial Cancer Foundation.
Nargis Death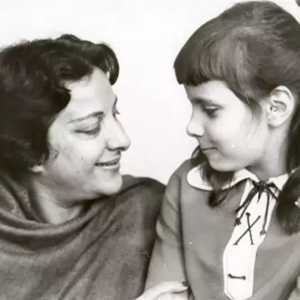 Nargis fell unwell during a Rajya Sabha session on August 2, 1980, and the original cause was considered to be jaundice. She was taken home and admitted to Bombay's Breach Candy Hospital. After fifteen days of tests, during which her condition worsened and she lost weight rapidly, she was diagnosed with pancreatic cancer in 1980 and hospitalized at Memorial Sloan-Kettering Cancer Center in New York City.

Her illness worsened after she returned to India, and she was sent to Breach Candy Hospital. Nargis entered a coma on May 2, 1981, after becoming very ill, and died the next day, at the age of 51. She was laid to rest in Bada Qabrastan, Mumbai. On May 7, 1981, one seat was reserved for her for the opening of her son's breakthrough film Rocky.

Sunil Dutt founded the Nargis Dutt Memorial Cancer Foundation in her honour one year after her death. Although Nargis died of pancreatic cancer, her daughter, Namrata Dutt Kumar, said her mother survived cancer well but died from a urinary tract infection. Sanjay Dutt, Nargis's son, stated that her weakened immunity made her vulnerable to the sickness.
Nargis's Awards
Nargis wins the Filmfare Award for Best Actress in 1958.
Nargis was the first cinema actress to get the Padma Shri award from the Government of India, the fourth highest civilian honour.
Nargis wins Best Actress at the Karlovy Vary International Film Festival in 1958.
Nargis won the National Film Award for Best Actress in 1968.
Nargis was nominated for a Filmfare Award for Best Actress in 1969.
In 2001 Hero Honda and film magazine Stardust named Nargis one of the Best Artists of the Millennium, alongside actor Amitabh Bachchan
Interesting facts about Nargis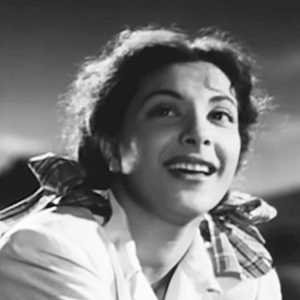 She had a year-long romance with Raj Kapoor after working with him in Shree 420 (1955), but when he refused to divorce his wife, she stopped the year-long connection.
Sunil Dutt first met her on the set of Bimal Roy's Do Bigha Zamin. Sunil was a student and aspiring actor at the time, while she was a well-known celebrity.
She was reportedly promised a huge 50000 Rs at the time, but Sunil Dutt received only 10 or 12 rupees per month for his role in Mother India.
When she won the Best Actress Award at the Karlovy Vary Film Festival in Czechoslovakia in 1958, she became the first Indian actress to get an international film award.
Sunil Dutt was amazed by Nargis when she assisted her sister in getting to the hospital, as Sunil was unfamiliar with any doctors or hospitals in Mumbai.
She was very devoted about the medical profession, and even after she became famous, she would visit hospitals to assist patients. It was ironic that when she was diagnosed with cancer, no one could rescue her.
When Sunil Dutt was taken to the Memorial Sloan-Kettering Cancer Center in New York, physicians recommended her to turn off her life support system because she had been in a coma for months. Sunil, on the other hand, refused, and to his astonishment, she woke from her coma and began to recover.
On 3 May 1981, she died of Pancreatic Cancer, barely four days before her son Sanjay Dutt's debut flick Rocky.
Nargis and her husband formed the Ajanta Arts Cultural Troupe, which featured some prominent singers and actors of the day. The Troupe used to play at remote frontiers to entertain the Indian soldiers stationed there.
The Government of India issued a postal stamp in her honour in 1993.
In 2001, she and Amitabh Bachchan shared the Hero Honda Award for Best Artists of the Millennium.
The Nargis Dutt Award for Best Feature Film on National Integration was established by the National Film Awards in recognition of her contribution to Indian cinema.
Rediff.com named her the finest actress of all time in 2011.
She was laid to rest in Badakabarastan, Marine Lines, Mumbai. In her honour, the street name was later changed to Nargis Dutt Road.
The majority of her films have sad endings.
Nargis's Profile Summary
Frequently Asked Questions