Sanjay Dutt Biography, Movies, Career, Struggle,Girlfriends, Age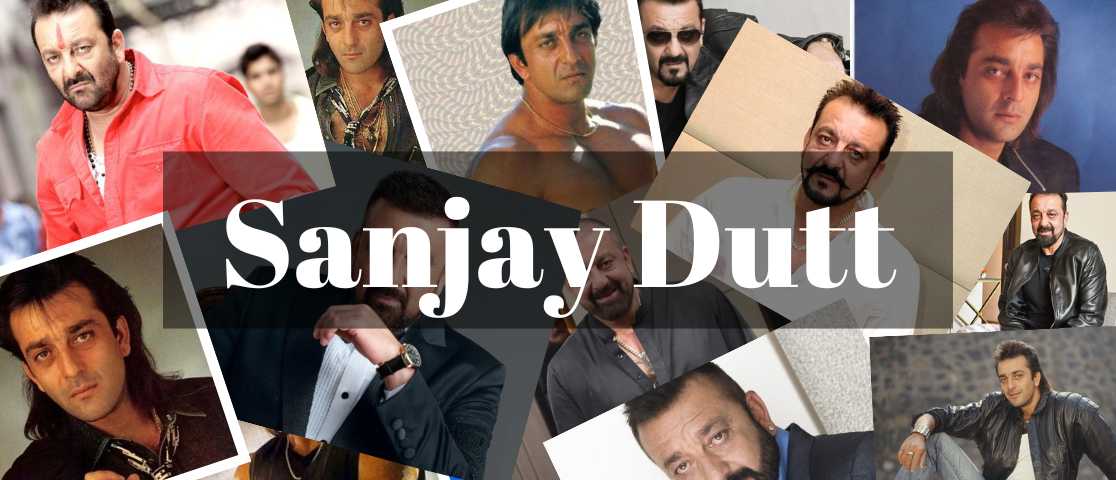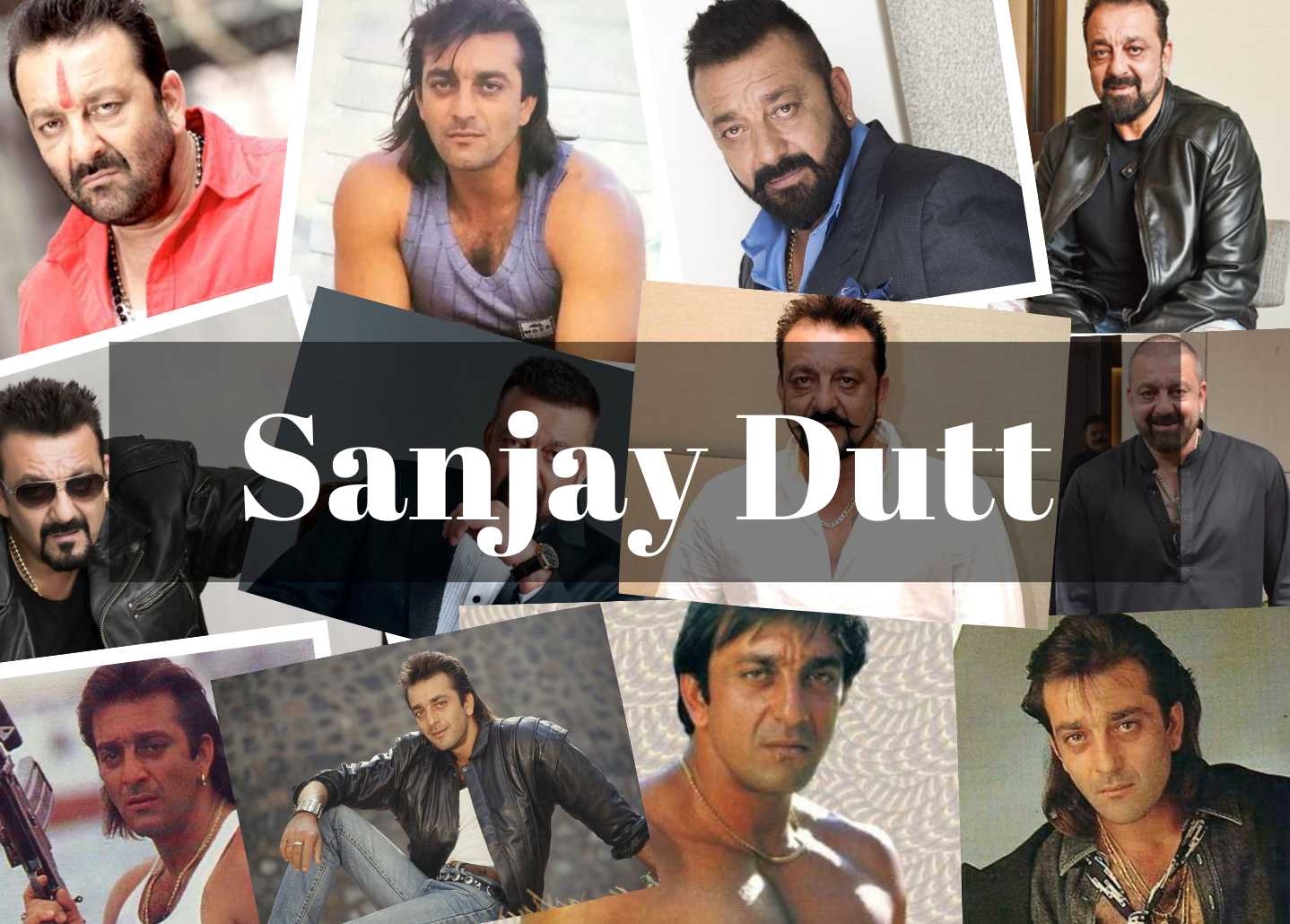 Biography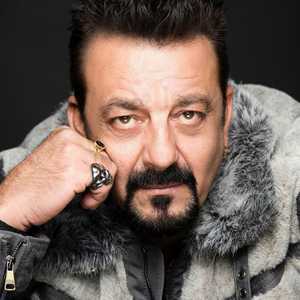 Indian actor Sanjay Balraj Dutt predominantly performs in Hindi films. Sanjay Dutt's Birthday is on the 29th of July. The birth year of Sanjay Dutt is 1959. He has won various honors, including three Screen Awards and two Filmfare Awards. Dutt has performed in 187 films during the course of his career, which has lasted more than 40 years. He typically plays action heroes but has become one of the most well-known Hindi film actors from the later 1980s to the present day. He belongs to the Dutt clan; his parents are the actors Sunil Dutt and Nargis.

Dutt made his acting debut with Rocky (1981), directed by his father, which was followed by a string of duds. His career took a turn after the criminal thriller Naam (1986), which led to him scoring multiple hits. In April 1993, Dutt was detained under the TADA and the Arms Act, and he was eventually found guilty of violating the Arms Act for possessing illegal firearms that he had obtained from other suspects in the 1993 Bombay bombings.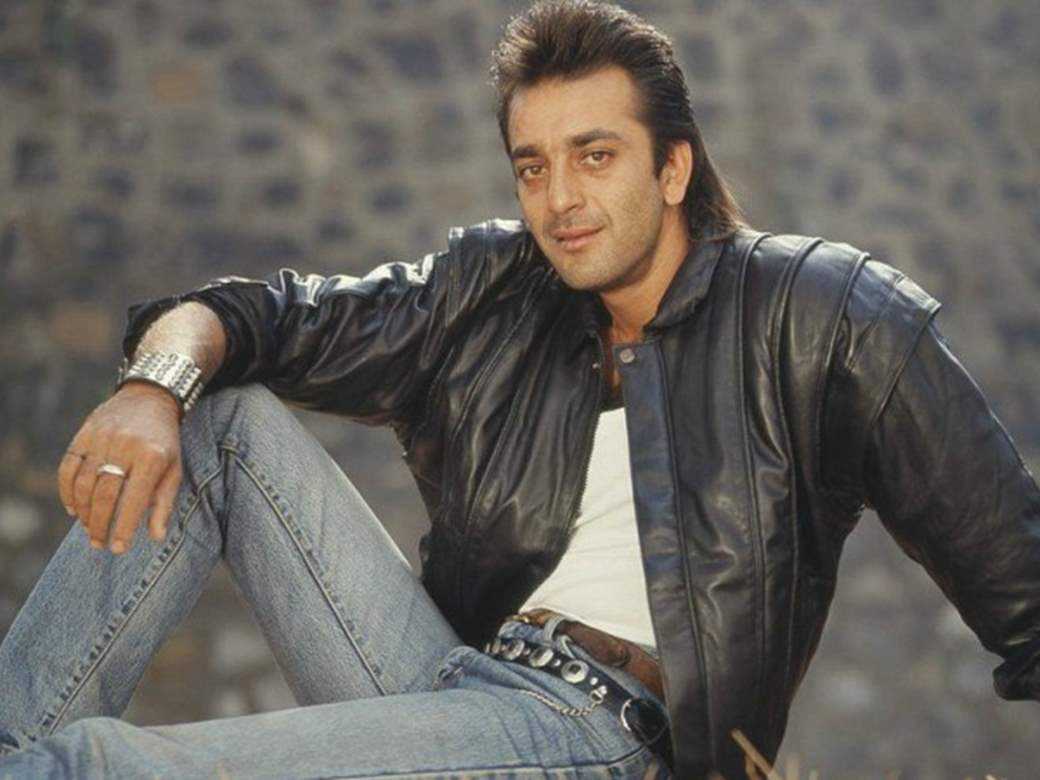 Together with Salman Khan, Dutt co-hosted the fifth season of the Indian reality series Bigg Boss. From 2 October 2011 to 7 January 2012, the program aired on Colors television. Later, Dutt claimed that Khan had convinced him to co-host the program. On January 16, 2012, Dutt and businessman Raj Kundra, owner of an Indian Premier Competition cricket franchise, introduced the Super Fight League, the nation's first professionally run mixed martial arts league.

Sanjay Dutt received his release in 2016 after completing his term. In India, there is a lot of media coverage of Dutt's life. In 2018, Sanju, a biopic based on his life (in which he made a cameo appearance), was released to favorable reviews and became one of the highest-grossing films in Indian cinema. In August 2020, Sanjay Dutt's Cancer stepped at stage 3 lung of cancer diagnosis. He received his treatment in Mumbai and is now lung cancer-free.

Age
Sanjay Dutt's age is 63 Years as of 2022. The Zodiac Sign of Sanjay Dutt is Leo. Keep reading to know more about Sanjay Dutt's biography, family, age, birthday, girlfriend, Sanjay Dutt's marriage, wedding, wife, height, new movies, upcoming movies, career timeline, school, college, education, and to see exclusive Sanjay Dutt photos.
Childhood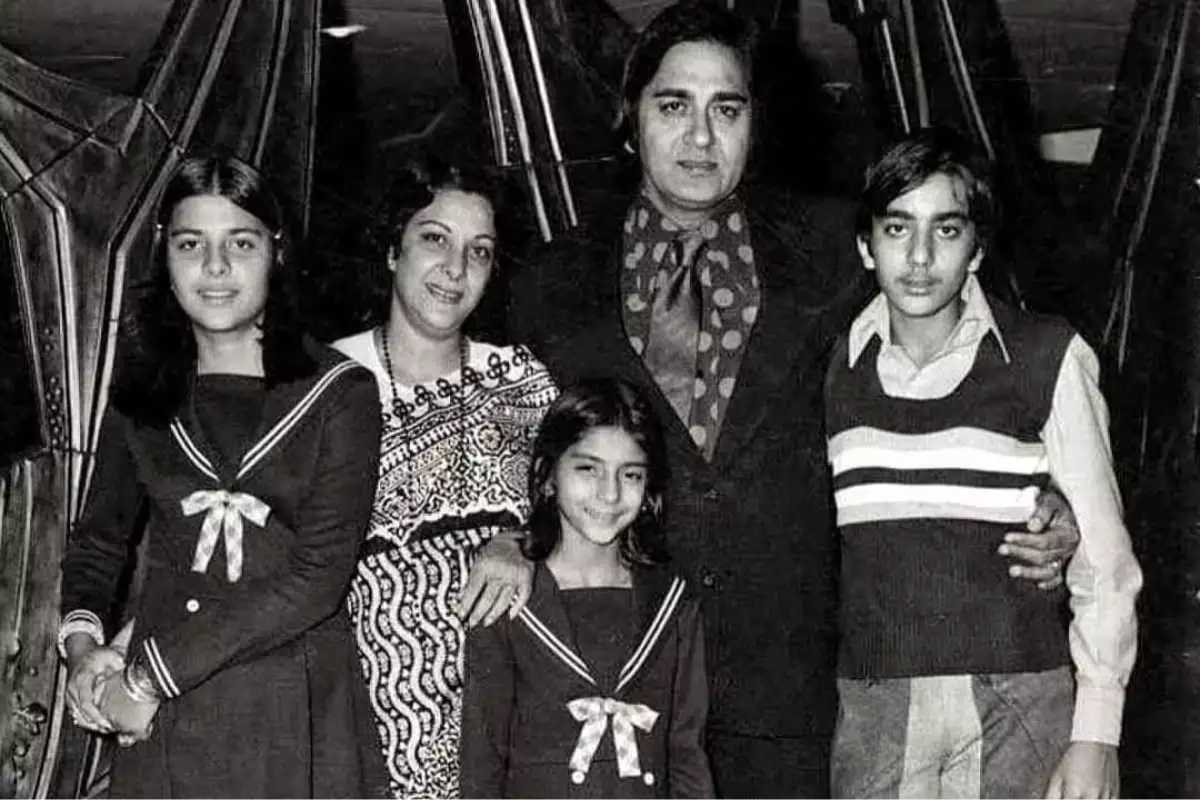 Sanjay Dutt was born on July 29, 1959. Sanjay Dutt's family was a Punjabi family. Sanjay Dutt's place of birth is Bombay City, which is popularly known as Mumbai. Sanjay Dutt's Father Sunil Dutt and Sanjay Dutt's Mother Nargis Dutt were well-known Hindi film actors of Hindi Cinema. Dutt's origins may be traced to the Rawalpindi Division of West Punjab; he was born to a Punjabi Hindu Mohyal Brahmin father and a Muslim mother (who later converted from Islam to Hinduism).

Sunil and Nargis gave Sanjay the name Sunjay at first, but as he began acting in movies, he changed it. Sanjay Dutt was once known as Sanjay Balram Dutt because his father's name was part of his entire name. However, he eventually dropped his father's name from his name and began going by the name Sanjay Dutt, and today everyone knows him by that name.

Priya Dutt and Namrata Dutt are Sanjay's sisters. Sanjay's name was selected through a crowdsourcing process using the Urdu film magazine Shama. His mother's passing in 1981, just before the release of his first movie, is credited with sparking his drug habit. Dutt made a brief cameo as a Qawali singer in the 1972 movie Reshma Aur Shera. Sanjay Dutt Went to the Lawrence School in Sanawar, a town close to Kasauli.
Education
Sanjay Dutt attended Sanawar's Lawrence School for his education. This school is located in Himachal Pradesh close to Kasauli. Education was put on hold when Sanjay Dutt made the decision to pursue medical rehabilitation in Jackson, Mississippi, in the United States.
Marriage and Family
Richa Sharma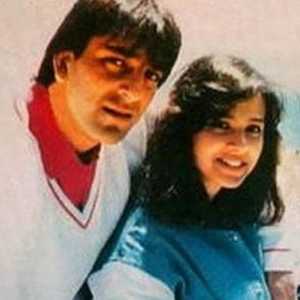 Richa accepted Sanjay's proposal while she was filming Aag Hi Aag (1987) in Ooty. The actress expressed her confusion to him and said she would give it some thought. But Sanjay kept calling her in Ooty until she agreed. After finally being married, the couple welcomed a stunning baby girl named Trishala into the world.

However, Richa soon received a diagnosis of a terminal brain tumor, and she relocated to the US for treatment. After that, rumors of Sanjay's relationship with Madhuri Dixit began to circulate. Richa passed away at her parents' house in New York on December 10, 1996. Dutt wed the actress Richa Sharma in 1987. In 1996, a brain tumor claimed her life. Trishala Dutt, the couple's 1988-born daughter, resides in the US with her paternal grandparents.
There were a lot of rumors that their divorce was brought on by Richa's fatal sickness. In a throwback interview with Movie magazine from 1993, Sanjay cited Richa's family as the reason for their separation. In discussing the same, he had said:

My relationship with Richa is over. We won't be able to reconcile. Richa is fine in my eyes, but her parents have ruined our life. They were too invasive. They have accused me of so many things. In essence, it's her (Richa's) sister who is speaking constantly and who has incited a lot of hostility between us. Therefore, the issue is between a husband and a wife. If concessions are necessary, they must be made between Richa and me.
Riya Pillai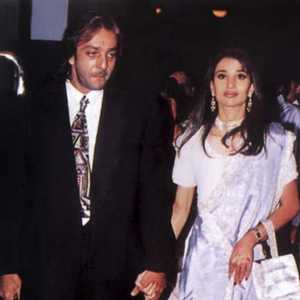 At Mahesh Jethmalani's legal office is when Sanjay first met Riya Pillai. Sanjay saw his attorney Mahesh Jethmalani frequently while he was out on bail during the 1993 Mumbai bombings. Suddenly, he ran into Riya Pillai; both Sanjay and Riya Pillai died in the course of their first encounter, and fell deeply in love. After breaking up with Madhuri Dixit, Sanjay Dutt began dating socialite and model Rhea Pillai.

Sanjay was deeply in love with Rhea Pillai, his second wife, but there were rumors that Rhea had an affair with tennis player Leander Paes. Sanjay is thought to have been blame-free in this relationship, but Sanju baba suffered the most. Sanjay Dutt had granted Rhea Pillai a fancy condominium with a view of the sea and a pricey car as alimony following their divorce. Even her bills had been paid by him for a very long time.

Riya claims that Sanjay frequently hunts for opportunities to meet Riya by inventing various justifications. After dating for a while, they eventually got married in 1998. However, after their marriage, they moved away, and their romance came to an end when they got divorced in 2008. 2008 saw the divorce's completion.
Manyata Dutt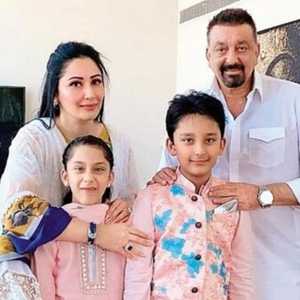 After two years of courting, Dutt wed Manyata (born Dilnawaz Sheikh), first in a Hindu ceremony in Goa in 2008 and subsequently in Mumbai. According to rumors, Sanjay first met Manyata when he was dating Nadia Durrani. Maanayata, who was then known as Dilnawaz Shaikh, drew him in with her laid-back and modest demeanor. After two years of dating, Sanjay fell in love with Maanayata, and on February 7, 2008, the actor wed again. And on October 21, 2010, the couple welcomed their twins, Shahraan and Iqra Dutt, into the world after two years of marriage.

Sanjay Dutt's biggest attribute is Maanayata Dutt. Sanjay Dutt once mentioned in an interview with a reputable portal: Maanayata is my best, not my better, half. She gives me courage. She helps me up when I stumble. She must have endured more suffering than I did. I wish that no one ever experiences what she went through while raising children alone and realizing every day what she had.

The faith in love has been lost in our time, but every now and then we come across a love tale that helps us regain it. Sanjay Dutt and Manyata Dutt's romance is unquestionably one of those. Sanju Baby has long embodied the idea of a casanova in the entertainment world. Sanjay Dutt has long been regarded as a man who struggled with love before meeting Manyata. Manyata stood tall next to him through all of his thick and thin in addition to transforming a playboy into a one-woman guy.

Girlfriends
Tina Munim
Childhood pals Sanjay Dutt and Tina Munim quickly developed a romantic relationship. Their friendship had grown stronger and they had fallen in love during Sanjay's debut film Rocky with Tina. However, their relationship could not survive forever. Due to Sanjay's harmful drinking behavior and reportedly for an older actor named Rajesh Khanna, Tina broke up with him. Dutt dated Tina Munim, his co-star in his debut movie, in the early 1980s.
Madhuri Dixit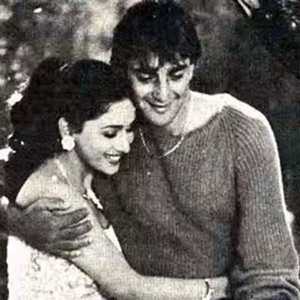 After collaborating on several films together, including Saajan, Thaanedar, and Khalnayak, Sanjay and Madhuri fell in love. Industry insiders claim that their relationship wasn't just a passing fling; the two were genuinely interested in one another. In 1991, Madhuri and Sanjay's love affair was the talk of the town and the cover story of every magazine both before and after the release of the superhit movie Saajan. There were several rumors regarding their claimed relationship, which allegedly began on the set of their movies.

Not only did Madhuri and Sanjay Dutt have great comfort, but they also enjoyed one other's company. Sanjay was referred to as Madhuri's favorite partner in one of her interviews. She had stated that he had amused her with his jokes and that he is a great gentleman who is adored by everyone. Sanjay Dutt-related interviews by Madhuri stoked the flame of love. Soon, rumors of their love and admiration for one another began to circulate in B-town. When Sanjay was still married to Richa Sharma, his first wife, the two had fallen in love with one another.

There were persistent rumors that Sanjay will separate from Richa and wed Madhuri. They began grabbing attention for their sensual relationship. Although none of them publicly acknowledged their relationship, it was said that they were engaged to be married. Madhuri didn't get close to Sanjay Dutt till after his arrest for TADA. However, Madhuri and Sanjay had collaborated on a project for Karan Johar's film Kalank after 25 years.
Nadia Durrani
Before sanajay met Rhea, Sanjay allegedly had a relationship with Nadia. Even before and after his marriage to Rhea, Sanjay Dutt and Nadia had a strong relationship. Sanjay and Rhea's divorce is due solely to Nadia. Rhea was reportedly prepared to pardon the actor, but during the filming of Kaante, an obsessed Nadia showed up on the US sets, and things got out of hand, causing Rhea to break off her relationship with the actor. Sanjay and Nadia's romance, however, also terminated quickly.
Rekha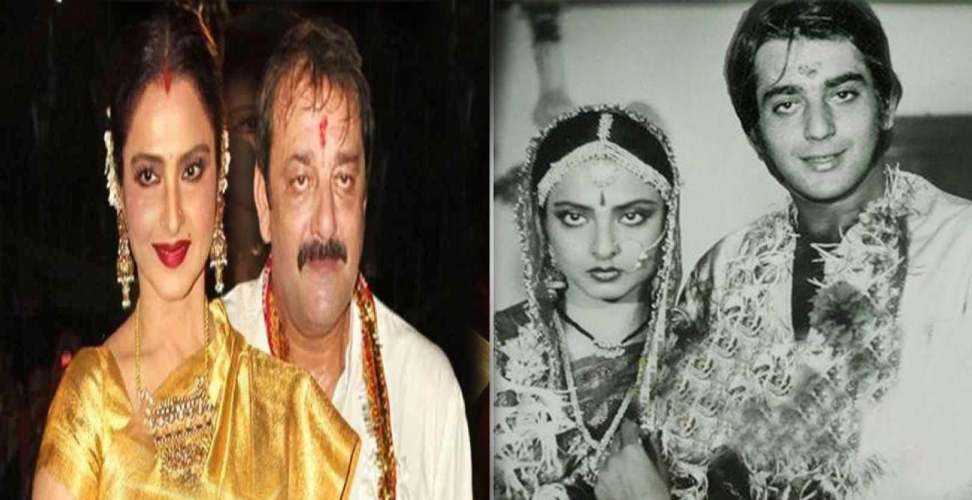 While they were filming a movie together, word spread that Sanjay Dutt was dating his considerably older co-star, Rekha. In fact, it was even claimed that the pair had run away and secretly wed. However, Rekha - The Untold Story's author, Yasser Usman, has refuted this claim in his biography of the actress.

Sanjay Dutt and Rekha were co-stars in a movie, most likely Zameen Aasmaan (1984). At that time, rumors of their relationship started to spread. Some even claimed that they later got married. Sanjay Dutt was forced to refute the charges in a magazine since the rumors got so out of hand. A formal denial was made.
Lisa Ray
Sanjay Dutt had found comfort in actress Lisa Ray during a trying time in his life, both personally and professionally. But their relationship was short-lived, and soon after they started dating they split up. Lisa, on the other hand, has consistently denied having a romantic involvement with Sanjay.
Movies and Career
Rocky (1981)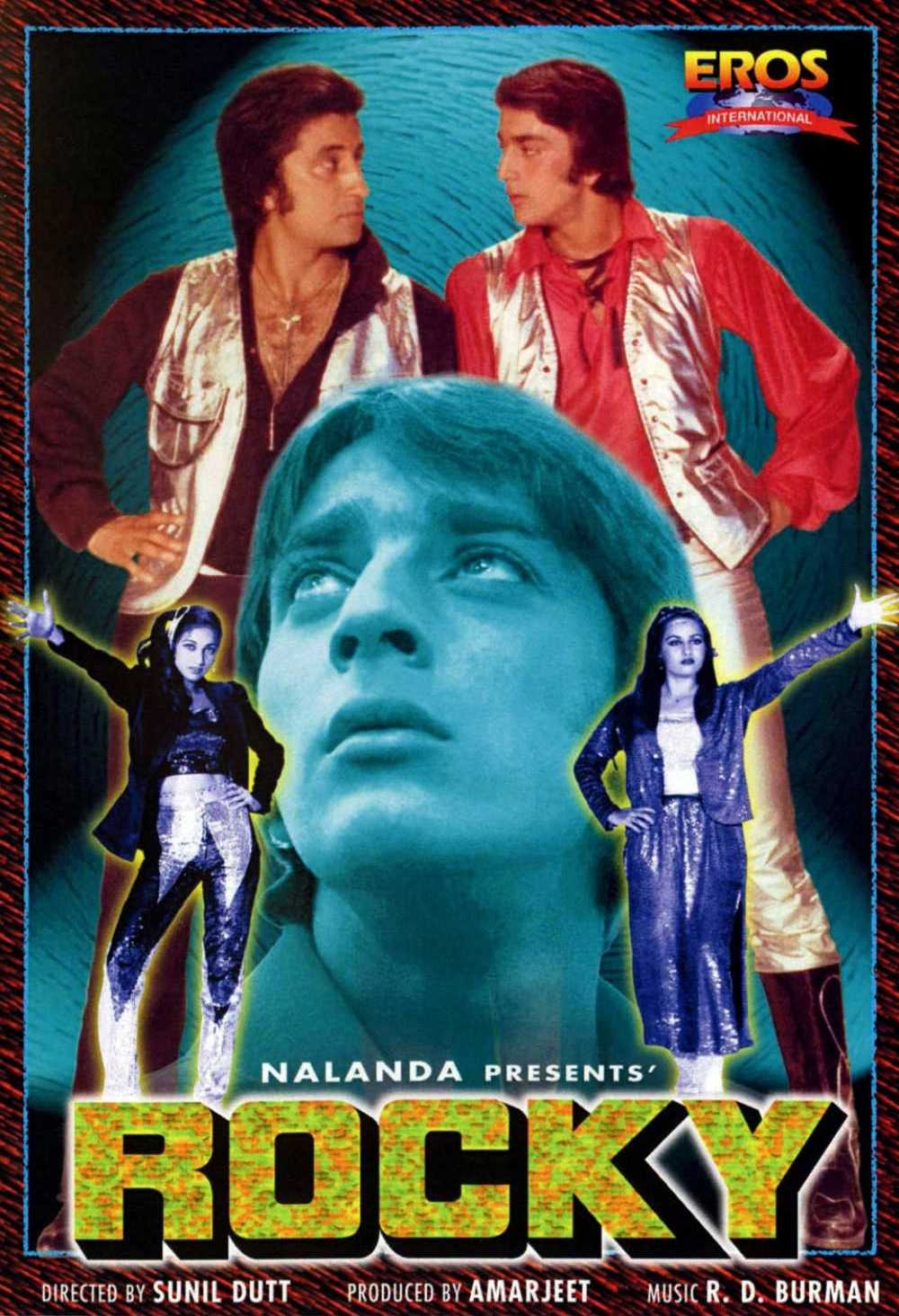 Sunil Dutt's 1981 romantic action movie Rocky is set in India. Sanjay Dutt, son of Sunil Dutt, makes his acting debut in this movie, which also has Reena Roy, Tina Munim, Amjad Khan, Raakhee, Ranjeet, and Shakti Kapoor, and Aruna Irani in significant parts. Sunil Dutt also makes a guest appearance. Sanjay Dutt's First Movie make him earned a single nomination for the movie for Aruna Irani in the category of Best Supporting Actress from Filmfare.

Sanjay Dutt and Reena Roy face off against Shakti Kapoor and Tina Munim in a dance competition to the well-known song Aa Dekhe Zara, which Shammi Kapoor portrays. Only a few days had passed since Sunil's wife and Sanjay's mother, Nargis, passed away. It was listed as the tenth-highest-grossing movie of the year.

The plot of the Movie Rocky narrates the story of Rakesh, who has been traumatized by the loss of his father and is adopted by a Christian couple who give him the new name Rocky. He subsequently discovers his true identity, though, and swears to exact revenge on whoever killed his father.
Naam (1986)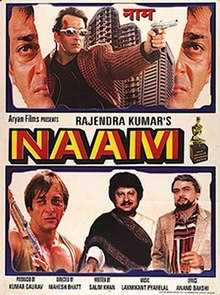 The 1986 Hindi-language crime thriller Naam, starring Nutan, Kumar Gaurav, Sanjay Dutt, Poonam Dhillon, Amrita Singh, and Paresh Rawal, was directed by Mahesh Bhatt. Mahesh Bhatt, Paresh Rawal, and Sanjay Dutt's careers are seen as having reached a turning point because of the movie. Naam, which earned $405 million (US$5.1 million) at the Indian box office, is the eighth-highest-grossing Hindi film of the 1980s. It played for more than a year in most Indian theatres. The movie's soundtrack was another factor in its enormous success. The song Chithi Aayi Hai (The letter has arrived) was chosen by BBC Radio to be one of the top 100 songs of the new millennium.

The plot of the Movie Naam centers around Vicky, a minor criminal, who wishes to travel from India to Dubai, but after being there, he stops communicating with his family. Vicky is embarrassed to acknowledge that he is in a precarious position where he must either answer to a cunning smuggler or be handed over to the authorities.

Khal Nayak (1993)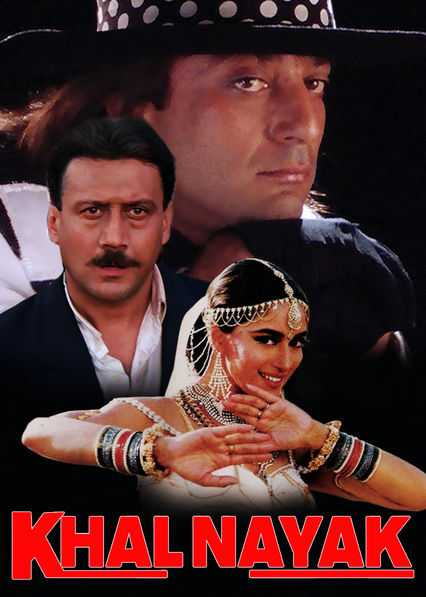 Subhash Ghai produced and directed the 1993 Indian Hindi crime action thriller movie Khal Nayak, which translates to Villain. Inspector Ram (Jackie Shroff) and his girlfriend officer Ganga seek to apprehend terrorist criminal Ballu (Sanjay Dutt in an antihero role) but Ballu manages to escape (Madhuri Dixit).

The movie came in second place among 1993's highest-grossing Hindi films. In particular, the song Choli Ke Peeche Kya Hai, performed by Alka Yagnik and Ila Arun, is a highlight of the movie's musical score. Along with Baazigar, the Khalnayak soundtrack CD was one of the best-selling Bollywood soundtrack albums of the year with sales of 10 million copies. The movie got a record of 11 nominations for the 39th Filmfare Awards, including Best Film, Best Director (Ghai), Best Actor (Sanjay Dutt), and Best Actress ( Madhuri Dixit).

The narrative focuses on a woman who makes an effort to redeem her boyfriend's honor. She goes undercover in an effort to gain the criminal's trust, but things become complicated when she discovers that she is not completely immune to his charms and that the criminal begins to fall in love with her.
Haseena Maan Jaayegi (1999)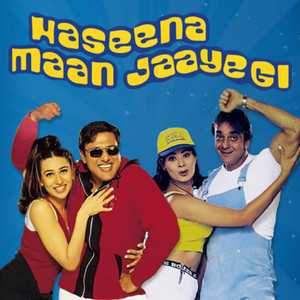 A 1999 Indian comedy movie with the Hindi title Haseena Maan Jaayegi was directed by David Dhawan. Anupam Kher, Kader Khan, Aruna Irani, and Paresh Rawal serve as the film's supporting cast, along with Govinda, Sanjay Dutt, Karisma Kapoor, and Pooja Batra. Thematically influenced by Pyar Kiye Jaa from 1966, the movie went on to become the fifth-highest grossing Hindi film of 1999. It is frequently cited as one of Govinda's best performances, and he received numerous honors for his portrayal of Monu. Originally released in Tamil in 1964, Kadhalikka Neramillai was remade in Telugu in 1965, Hindi in 1966, and Kannada in Preethi Madu Thamashe Nodu. Pyar Kiye Ja is also a remake of Kadhalikka Neramillai.

The plot of the Movie Centers around Two wicked brothers named Sonu and Monu who trick their father, who then assigns them to work in Goa. As a result of their eventual love affair, they go to considerable efforts to win over the girls' father.
Munna Bhai M.B.B.S (2003)

Produced by Vidhu Vinod Chopra and Hirani (in his debut as a filmmaker). It resembles Patch Adams, the 1998 American biographical comedy, in just passing. Sanjay Dutt, who plays the lead character, is played by his real-life son Sunil Dutt, who also appears in the film in his final performance. Gracy Singh, Jimmy Sheirgill, Arshad Warsi, Rohini Hattangadi, and Boman Irani are also included in the cast.

The movie, which is set in Mumbai, centers on a goon named Munna Bhai (Sanjay Dutt), who pretends to be a doctor in order to win over his father (Sunil Dutt). Munna enrolls at a medical college after a doctor named Asthana (Irani) exposes his lies and tarnishes his father's reputation. Munna gets into trouble when she learns that Asthana is the college's dean and swears revenge. She also starts a relationship with a house doctor named Suman (Singh), who she doesn't know is Asthana's offspring.

A second movie, Lage Raho Munna Bhai, was released after the critical and financial success of Munna Bhai M.B.B.S., making it the first entry in the Munna Bhai film series. The movie went on to win multiple Filmfare awards, including Best Film (Critics) and Best Screenplay, as well as the 2004 National Film Award for Best Popular Film. It was one of only eight movies to attain this status since 2000 at the box office, with a silver jubilee run (25-week run). In India, 300 screens were still showing the movie in its 26th week of release.
Shootout At Lokhandwala (2007)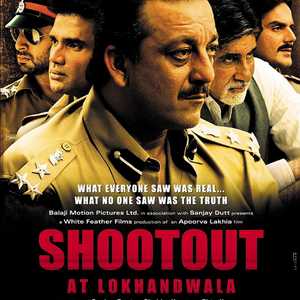 The 2007 Hindi-language action thriller film Shootout at Lokhandwala stars Ekta Kapoor as producer, Suresh Nair as a writer, Apoorva Lakhia as director and co-writer, and Sanjay Gupta as co-writer and co-producer. A major cast includes Amitabh Bachchan, Sanjay Dutt, Suniel Shetty, Vivek Oberoi, Tusshar Kapoor, Arbaaz Khan, Shabbir Ahluwalia, Rohit Roy, Amrita Singh, and Dia Mirza in this film, which is based on the real-life gunfight between gangsters and the Bombay Police in 1991 at the Lokhandwala Complex.

The Plot of the movie centers on Five offenders, including Maya and Dilip, who were counting 70 lakhs on a tranquil summer's day in 1991 in the busy Lokhandwala Complex when 286 police officers, led by ACP Khan, took up positions all around their residence. The nation as a whole witnessed the most talked about daylight confrontation that lasted six hours and turned suburban Mumbai into a virtual war zone. Gunfire broke out.
Agneepath (2012)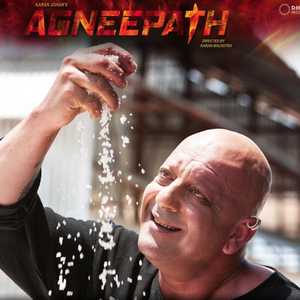 Agneepath, also known as Path of Fire, is a 2012 Hindi-language action drama movie that Karan Malhotra directed. It was produced by Hiroo Yash Johar and Karan Johar under the banner of Dharma Productions. The screenplay for this remake of the 1990 movie of the same name, which was directed by Mukul S. Anand and starred Amitabh Bachchan, was written by Malhotra and Ila Dutta Bedi, and the dialogue was written by Piyush Mishra. Starring in the movie is Hrithik Roshan, Rishi Kapoor, Sanjay Dutt, Priyanka Chopra, Kanika Tiwari, Om Puri, and Zarina Wahab. Sanjay Dutt played the role of antagonist in this Movie.

Ajay-Atul composed the film's music, and Amitabh Bhattacharya wrote the lyrics. Like the original, the title is based on a poem by Harivansh Rai Bachchan with the same name, which serves as a literal and figurative thematic thread throughout the movie. On January 26, 2012, the same day as the celebrations for Republic Day in India, Agneepath was theatrically released in 2650 theatres around the world. With worldwide revenue of nearly 193 crores (US$36.12 million) and ranking as the sixth best-grossing Hindi film of 2012, the movie was made on a budget of 58 crores (US$10.85 million), set the record for the highest opening day for a movie in India.
Kalank (2019)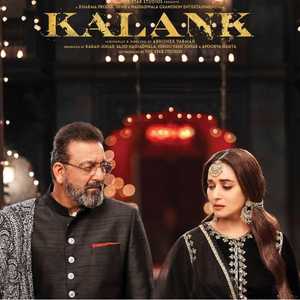 Kalank is a 2019 Indian Hindi-language romantic drama film directed by Abhishek Varman and produced by Karan Johar, Hiroo Yash Johar, Apoorva Mehta, and Dharma Productions under the banner of Dharma Productions, and Sajid Nadiadwala under the banner of Nadiadwala Grandson Entertainment under the banner of Nadiadwala Grand Starring Madhuri Dixit, Sonakshi Sinha, Alia Bhatt, Varun Dhawan, Aditya Roy Kapur, Kiara Advani and Sanjay Dutt, the movie is set in pre-independence British society.

The movie opened on April 17th, 2019 on 5,300 screens throughout the world, making it the biggest Bollywood release of the year thus far. The movie made about 146.31 crores in revenue. Upon its premiere, the movie garnered mixed reviews. Its director, writing, storyline, and length were criticized, while its visuals, art, and music were praised. The plot of Kalank tells The story of a bright and ethereal world that is destroyed as the fire of Partition consumes the city and the nation is told in Kalank, which is set in 1945 in Pre-Independent India. Their lives are told through the various shades of red, as they long for the reds of love while Husnabad is bathed in the bloody reds of retaliation and violence.
K.G.F. Chapter 2 (2021)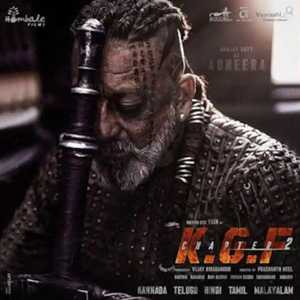 K.G.F: Chapter 2 is a 2022 Indian period action movie in the Kannada language that was written, directed, and produced by Vijay Kiragandur under the company of Hombale Films. It is the second half of a two-part series and a follow-up to the 2018 movie K.G.F: Chapter 1. Yash, Sanjay Dutt, Raveena Tandon, Srinidhi Shetty, and Prakash Raj all-star in the movie. It centers on the assassin Rocky, who after rising to power in the Kolar Gold Fields, must maintain his dominance over rivals and authorities while simultaneously confronting his past. Dutt made his Kannada film debut in the role of Adheera, the major antagonist in K.G.F: Chapter 2, the follow-up to the popular Kannada film K.G.F: Chapter 1.

K.G.F: Chapter 2 received a theatrical release in Kannada on April 14, 2022, along with dubs in Hindi, Telugu, Tamil, and Malayalam. Additionally, it is the first Kannada movie to be shown in IMAX. In addition to this, the movie smashed domestic opening day records in the Indian languages of Malayalam, Hindi, and Kannada. It also outperformed its predecessor's lifetime gross in just two days to become the highest-grossing Kannada movie. K.G.F: Chapter 2 is the third-highest-grossing Indian movie of all time and the second-highest-grossing movie in India, with worldwide earnings of $1,233-1,250. A follow-up is being created.
Shamshera (2022)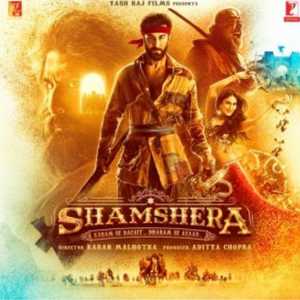 Aditya Chopra's Yash Raj Films and Karan Malhotra's Shamshera is a 2022 Hindi-language period action movie from India. Along with Vaani Kapoor, Ranbir Kapoor, Ronit Roy, Saurabh Shukla, and Ashutosh Rana, Sanjay Dutt plays the antagonist in the movie, which also stars Ranbir Kapoor in a dual role. The story, which takes place in the 1800s, centers on a dacoit tribe and its struggle for independence from British domination.

Shamshera has a budget of 150 crores ($19 million), making it one of the most costly Hindi movies. On July 22, 2022, it was released in theatres to negative reviews from critics. Numerous screenings of the film were canceled as a result of the film's poor box office performance. The plot of the movie centers around a slave battling a brutal general to free his warrior tribe.
Upcoming Movies
The leading Bollywood actor of that time in the 1980s and 1990s was Sanjay Dutt. In Kabzaa (1988), Hathyar (1989), Saajan (1992), Khal Nayak (1994), Vaastav: The Reality (2001), and Munnabhai M.B.B.S. (2004), Parineeta delivered back-to-back hits and impressive performances (2006). This well-liked actor was charged in 1993 with taking part in a string of explosions in Mumbai. After serving his 5-year term, the actor was freed on February 25, 2016, and he immediately signed Omung Kumar's Hindi drama Bhoomi. Bhoomi, Sanjay Dutt's comeback movie, was a box office failure, although it was well-received by the actor's fans. It was produced by Bhushan Kumar and directed by Omung Kumar. The part of Dutt's daughter was performed by Aditi Rao Hyadari. Sanjay Dutt recently showed his enthusiastic and impressive performances in the movies like Shamshera and K.G.F. Chapter 2. Sanjay Dutt will appear in the Mridul-directed films Toolsidas Junior, Munnabhai 3, The Good Maharaja, and Guchaddi.
Thalapathy 67
Thalapathy 67 is an action, crime, and mystery film. A Mumbai gangster's account of how he manages his gang.
Thalapathy Vijay reunited with talented filmmaker Lokesh Kanagaraj for his 67th film after their blockbuster film Master. The film is about to go into production.
Leo
The creators of Vijay's forthcoming feature film Leo have revealed that actor Sanjay Dutt has begun filming. A mild-mannered man commits an act of violence that makes him a local hero and causes consequences that will rock his family to its foundation. Has the man ever been violent?
Hera Pheri 3
The most recent sources indicate that Sanjay Dutt has joined the Hera Pheri 3 cast. The actor will portray a gangster who is a distant relative of Ravi Kishan. Dutt will up the comic level, according to actor Suniel Shetty, despite the fact that no formal statement has been made.
Career Timeline
Controversy
Serial Bombing Controversy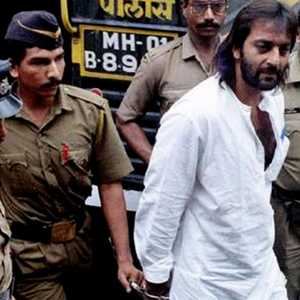 In 1993, Bombay (now Mumbai) was the victim of several coordinated explosions. Several individuals connected to Bollywood, including Dutt, were charged with complicity. It was claimed that Dutt allowed Abu Salem and co-accused Riyaz Siddiqui, who had previously been charged in connection with the Mumbai explosions, to transfer firearms to his home. The firearms allegedly belonged to a sizable shipment of weapons linked to the terrorists. However, Dutt admitted in his confession that he only stole one Type-56 from the Sanam movie's producers for the safety of his own family. Additionally, it has been claimed that Sanjay Dutt's conviction was brought on by his father Sunil Dutt's political rivalry. Daud was Dutt's debut movie following his incarceration in 1993.

Sanjay Dutt has been involved in a number of scandals over the years, but none has been as pervasive and detrimental to his career and reputation as the illegal gun possession case he became up in. Additionally, he was charged with involvement in the 1993 Bombay bombings. Dutt was found guilty and sentenced to prison for possessing an AK-56 weapon, a 9mm handgun, hand grenades, and ammunition, but he was exonerated of all accusations relating to his participation in the bombings carried out by Dawood Ibrahim's D-Company.

In his book, Let Me Say It Now, Maria describes his interrogation of Sanjay after he was arrested. Sanjay initially asserted his innocence. The stress and worry of the previous few days finally caught up with me. I had to give him a hard slap on the cheek because I could not stand the lying. I quickly grabbed hold of his long, gold-tipped mane as he tilted backward and his legs shot up into the air. I said I am asking you like a gentleman, you answer like one, physically looking down upon him into his startled and terrified eyes, according to a report in IANS.

The accused was summoned as Sunil argued for his son's innocence. Sanjay told his father about his error, which astonished him, and added that he had destroyed the weapons. Sunil was reportedly stunned by this admission of guilt, according to Maria. He saw that the expression on his face is difficult to describe as he carefully scrutinized him. His face had lost all of its blood. He was stunned and shocked after hearing the confessions. His reputation, grandeur, and standing were punctured and deflated by his son's activities because of their magnitude and seriousness, leaving him a devastated man.
Drug Addiction
After his mother's passing, Sanjay, who had started using drugs at an early age, developed a severe addiction. Sanjay Dutt was admitted into a rehabilitation facility in the US in 1982 by the actor's father Sunil Dutt, who transformed into his son's pillar of strength in the face of his addiction. I've been struggling with substance abuse for nearly 12 years. I have tried every medicine there is in the world. They gave me a list of drugs when my father brought me to America for recovery, and I checked off every drug on it since I had used them all. What kind of food do you eat in India, the doctor asked my dad. He ought to be dead by now based on the medications he consumed, In a previous interview with a media outlet, Sanjay disclosed.
Weapon Possession Controversy
Sanjay was accused by Mumbai police in 1993 after it was claimed that he had accepted firearms and explosives from the gangsters who had carried out the horrific Mumbai explosions that year. The actor was consequently detained for illegally possessing weapons under the TADA Act (Terrorist and Disruptive Activities (Prevention) Act). In 1995, Sanjay was granted bail by the court.

In 2013, the Supreme Court upheld Sanjay Dutt's conviction for illegally possessing a firearm in connection with the 1993 Mumbai bombing. Sanjay received a reduced sentence of five years in prison, of which he had already served 18 months during the prior trial. On the grounds of good conduct, the actor was freed from prison in 2016 before serving his sentence.
Sanju Movie Accused Controversy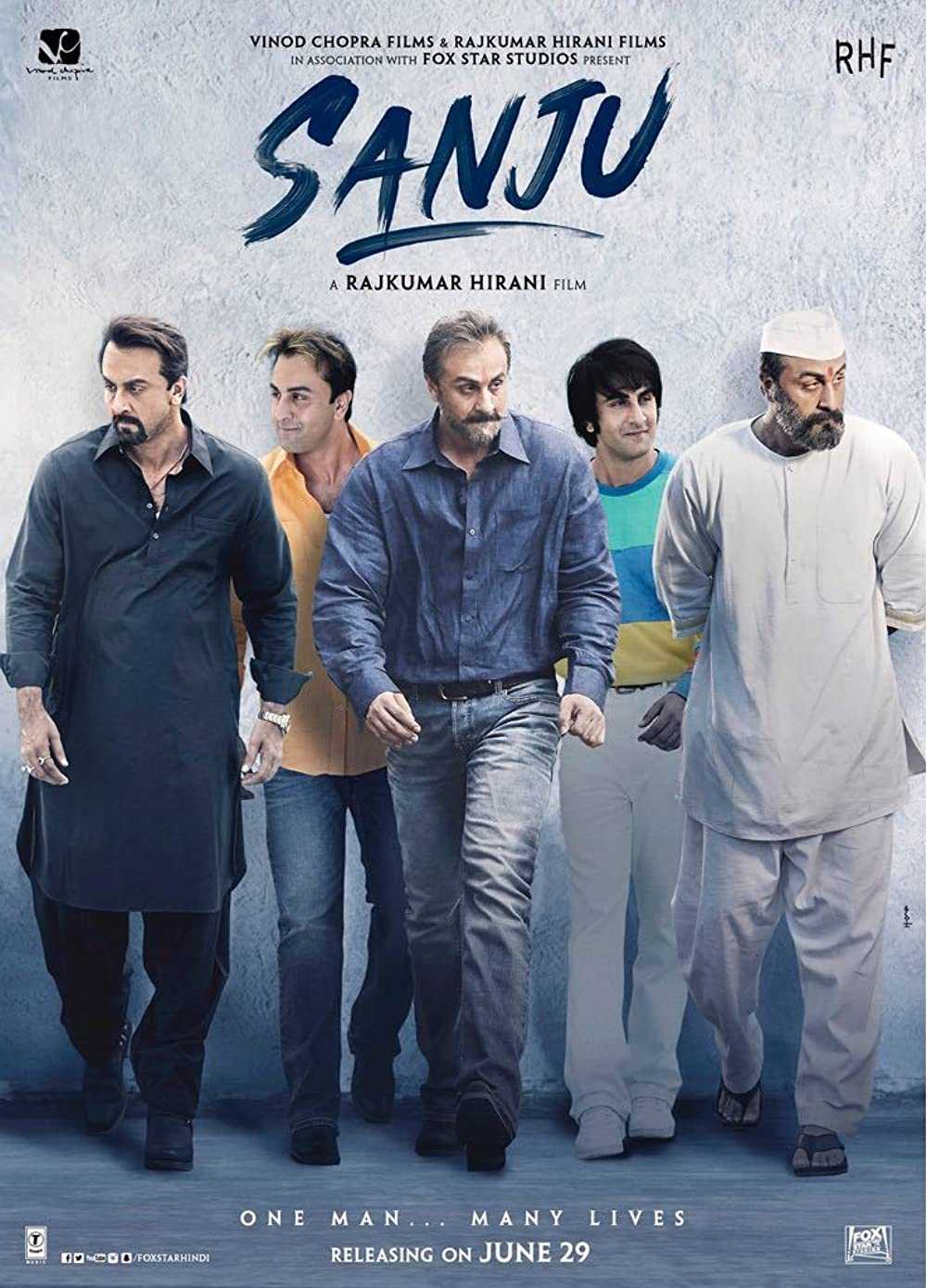 In 2018, the Sanjay Dutt biopic Sanju, directed by Rajkumar Hirani and starring Ranbir Kapoor, was released. Although the movie was a success, some claim that it whitewashed Sanjay Dutt's image and omitted key details from his life. The actor's first two marriages or his suspected ties with the organized crime were not depicted in the movie. One of the most contentious episodes in Sanjay Dutt's life involved his talk with Chota Shakeel.

His connections to the criminal underworld are well known. In actuality, he had stolen Abu Saleem's supply of weapons. When the authorities questioned him regarding the unlawful possession of weapons, he also mentioned another mafia don, which doesn't mention in the Movie.

Net Worth
The actor, whose angry young man attitude, dialogue delivery manner, strolling, and epic comedy transformed acting in Indian cinema, requires no introduction because his name is enough to convey who he is. Sanjay Dutt, lovingly nicknamed by his followers Baba. Mr. Dutt is an actor and producer in Hindi-language Bollywood films. The world over, people value his work. Sanjay Dutt has a $21 million net worth (Rs. 150 Crore).

In 1972, Mr. Sanjay Dutt began working in movies as a young actor. One of the top-grossing movies at the time, Rocky, featured his debut acting appearance. Mr. Dutt has worked as a voice narrator, playback singer, and television presenter in addition to acting. In 1996, Mr. Dutt decided to become a producer and founded his own company, Sanjay Dutt Production Pvt. Ltd. He served as the TV host for Big-Boss, the most watched game show in Hindi that was based on the British television game show of the same name. Mr. Dutt is among the highest-paid actors in Hindi film and among the highest-earning celebrities.

He charges between Rs. 5 and Rs. 6 crores for brand endorsements, which account for the majority of his income. Sanjay Sir is constantly in the lead when it comes to humanitarian causes and charitable activity because of this accomplishment. He serves as the brand ambassador for the fight against polio and tourism in several other Indian states. Additionally, he ranks among the top taxpayers in the nation for income taxes. Sanjay Dutt earns more than 1 crore per month and 12 crores annually.

Sanjay Dutt is the owner of numerous homes in Mumbai. Sanjay Dutt resides at Pali Hill, Bandra, Mumbai at 58 Smt. Nargis Dutt Road. His mother's name is on the road. 2009 saw Sanjay purchase this home. The house is currently worth about 3.5 crores of rupees. One of the most ardent auto lovers and exotic automobile collectors in the business is Sanjay Dutt. The owner of a Red Ferrari 599 GTB is Sanjay Dutt. In addition to this, he is the owner of exotic cars such as the Rolls-Royce Ghost, Audi A8 L W12, Audi R8, Audi Q7, Bentley Continental GT, and Toyota Land Cruiser, Mercedes-Benz M-class, Lexus LX470, Porsche SUV, Harley-Davidson, and Ducati.
Awards and Achievements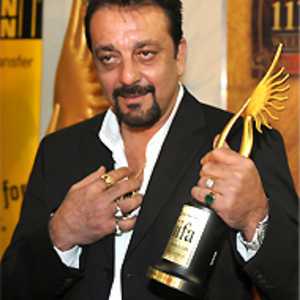 2000: Won Filmfare Award, Best Actor for Vaastav: The Reality
2000: Won International Indian Film Academy Award, Best Actor for Vaastav: The Reality
2000: Won Star Screen Awards, Best Actor for Vaastav: The Reality
2001: Won Star Screen Awards, Best Supporting Actor for Mission Kashmir
2004: Won Filmfare Award, Best Comedian for Munnabhai M.B.B.S.
2004: Won, Celebrity Style Male at the Bollywood Fashion Awards
2004: Won Bengal Film Journalist's Association Awards, Best Actor for Munnabhai M.B.B.S.
2006: Won Global Indian Film Awards, Best Actor (Male) - Critics for Lage Raho Munna Bhai
2007: Won Zee Cine Awards, Best Actor (Male) - Critics for Lage Raho Munna Bhai
2008: Won: AXN Best Action Actor – Sanjay Dutt
2010: Won International Indian Film Academy Award, Best Performance in a Comic Role for All the Best
2013: Won Stardust Awards, Best Actor in a Negative Role for Agneepath
6 Amazing Facts
Sanjay Balraj Dutt is Sanjay Dutt's full name. His name was selected by his parents, Sunil and Nargis, from a newspaper column.
At the age of nine, Sanjay Dutt smoked his first cigarette.
Sanjay was required to produce paper bags during his 42-month incarceration, for which he would receive Rs. 25 each day.
To honor his mother, who passed away from cancer just before the film's release, he left a seat empty for the screening of his debut film, Rocky.
When he was in the US and was given the chance to operate a farm business there, he was so close to giving up acting.
Sanjay secretly wed the model Rhea Pillai in a temple. His father had no idea about all of this.
Profile Summary
How to book a personalised celebrity video wish from a celebrity similar to Sanjay Dutt?
Knowing about Sanjay Dutt is so much fun. How about getting a message from a celebrity similar to Sanjay Dutt? Tring makes it possible!

Now you can get a personalised celebrity video message from over 12000+ celebrities!

What's better than your favourite celebrity making a video for your loved ones? This is your chance to get a personalised celebrity message from celebs like Daisy Shah, Shankar Mahadevan, Shaan, Salim Merchant, Shraddha Arya and many more!

All the best experiences, moments and special wishes in one FREE Celebrity Video!

It takes just 4 steps to share the best anniversary wishes with your wife. Surprise your loved ones now!

Click here to fill out the form above.
Fill in the required details
Click on "Claim Your Rewards"
Select your favourite celebrity.
Your Personalised Celebrity Shoutout Video/Message will be delivered to your mail/Whatsapp, which takes care of your pocket as well!
Ready to make memories? Book your wish now!
Social Media
Frequently Asked Questions