Tusshar Kapoor | Movies, Age, Height, Biography, Net Worth

Violeena Vargav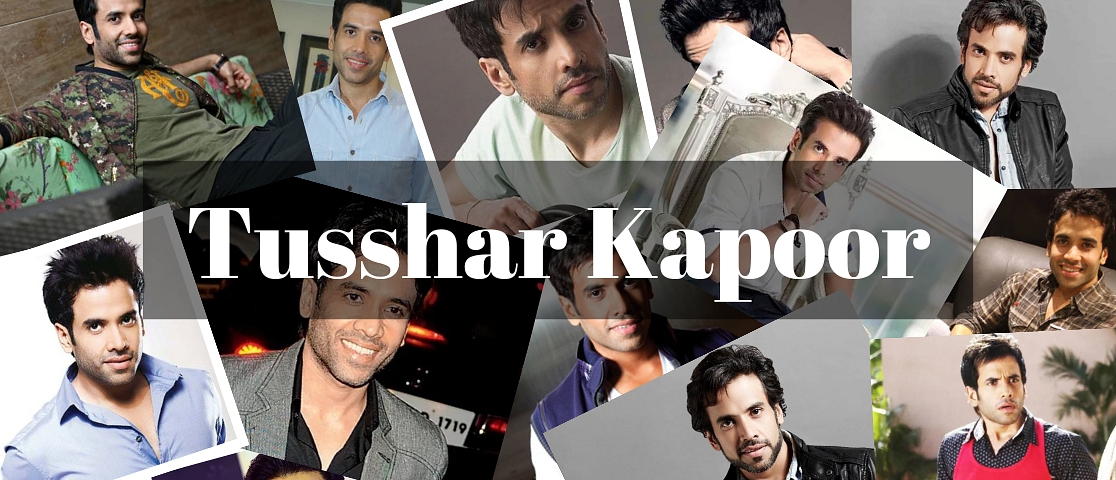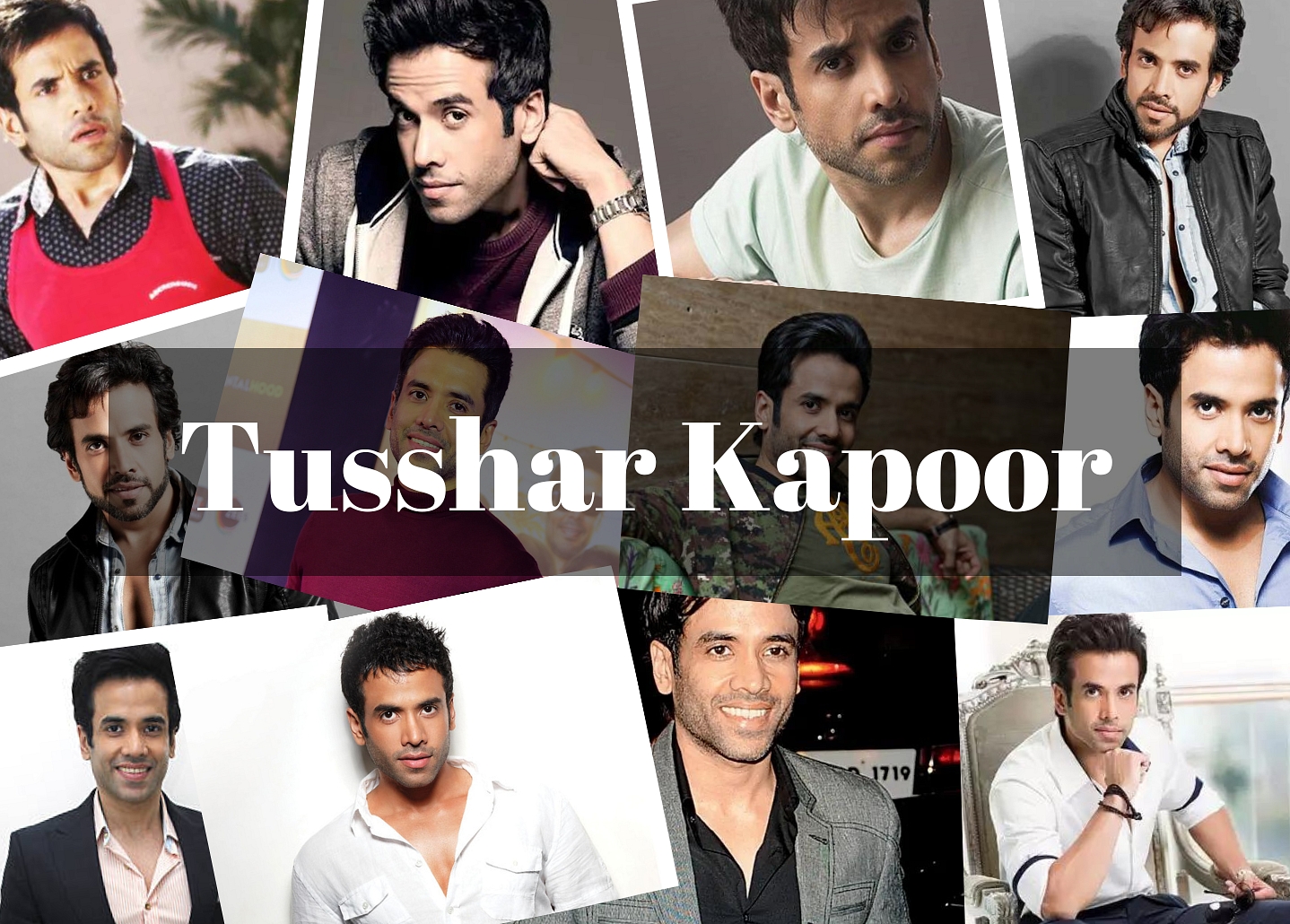 Tusshar Kapoor's Biography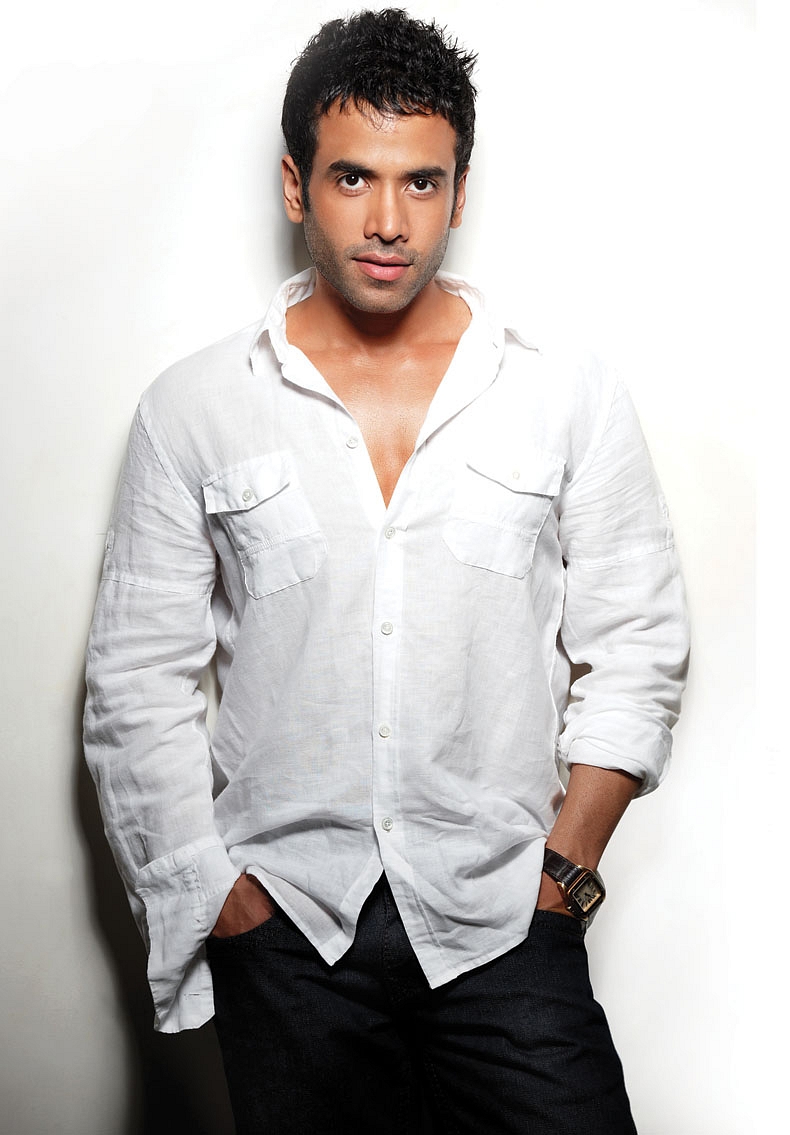 Tusshar Kapoor is an Indian actor and film producer that primarily works in the Hindi Film Industry or Bollywood. Kapoor assisted David Dhawan as a production assistant before making his acting debut. After that, he studied acting at Roshan Taneja and Mahendra Verma's acting school and dancing at Nimesh Bhatt's studio.

Tusshar Kapoor's birthday is on 20 November 1976. Tusshar Kapoor's age is 46 years, as of 2022. Tusshar Kapoor's zodiac sign is Scorpio as he was born in November. Tusshar Kapoor's height is 1.75m or 5 '9 in inches. Tusshar Kapoor's religion is Buddhism. Tusshar Kapoor made his acting debut in 2001 opposite Kareena Kapoor in the blockbuster Mujhe Kucch Kehna Hai, a replica of the Telugu super hit Tholi Prema, under the direction of his Gujarat-based friend Dharmanshu Parmar. For his performance in the movie, he was given the Filmfare Award for Best Male Debut. He later co-starred with Esha Deol in the coming-of-age movie Kyaa Dil Ne Kahaa as Rahul. After that, Kapoor made appearances in two more Telugu remakes, all of which did poorly at the box office.

Then, Tusshar Kapoor had an appearance in Ram Gopal Varma's film Gayab, which was rated below average at the box office but for which Kapoor was praised for his performance. Beginning in 2004, Kapoor starred in a number of blockbuster films, including Khakee, Kyaa Kool Hai Hum, Golmaal, Shootout at Lokhandwala, in which he played the part of gangster Dilip Buwa, and received positive reviews for his performance. He also appeared in Golmaal Returns, Golmaal 3, The Dirty Picture, Kyaa Super Kool Hain Hum, the critically acclaimed Shor in the City and Shootout at Wadala.

The movie Chaar Din Ki Chandni, in which he also stars, was co-produced by him. Both of the adult comedies he starred in in Bollywood, Kyaa Kool Hain Hum 3 and Mastizaade, performed acceptable business. He played Lucky in the comedy movie Golmaal Again, which became a big hit, in 2017. He was the producer of the 2020 film Laxmii, which starred Ashwini Kalsekar, Kiara Advani, Sharad Kelkar, and Akshay Kumar. Tushar Entertainment, his production company, is a co-producer of the movie. He made his writing debut in 2021 with the Penguin publication of Bachelor Dad. His experiences as an only parent are detailed in the book.
Talk To Similar Celebrities
Tusshar Kapoor's Family and Tusshar Kapoor's Education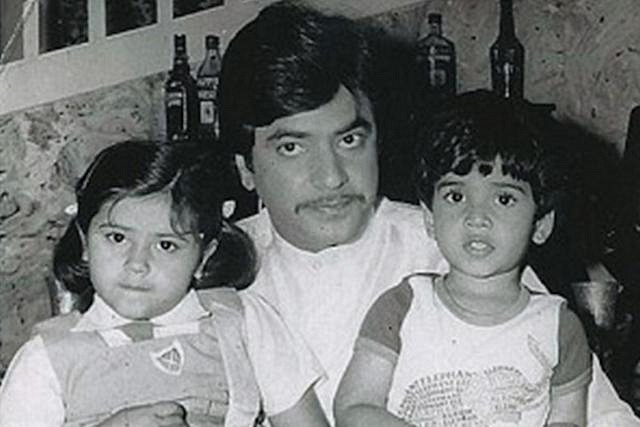 Tusshar Kapoor is born into a family of actors. Tusshar Kapoor's father's name is Jeetendra Kapoor and his mother's name is Shobha Kapoor. Both Jeethendra Kapoor and Sobha Kapoor are from the acting industry. Tusshar Kapoor's elder sister is Ekta Kapoor. Ekta Kapoor is a television and film producer.
Tusshar Kapoor's school is Bombay Scottish School. He continued his studies at the Stephen M. Ross School of Business at the University of Michigan in Ann Arbor to earn his BBA. Talking about his sister he said. We fought a lot as kids mainly because we were so close to each other in terms of age. But over the years, we have stopped interfering in each other's lives and we are like friends now.
Tusshar Kapoor's Affairs and Relationships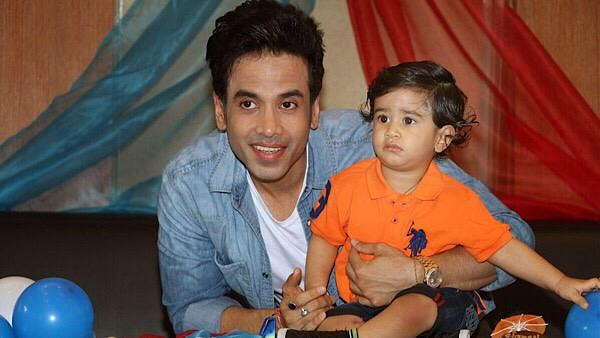 Tusshar Kapoor has always kept his dating life private. This is the reason that his romantic life never made rounds in the media. Tusshar Kapoor prefers to keep his relationships private. According to reports, Tusshar Kapoor is single, as of 2022. However, after becoming a father, Tusshar Kapoor became a hot topic in B-town.

Laksshay, who will be 6 years old in 2022, was born to Tusshar Kapoor through surrogacy on June 1, 2016. He said, Never, because I wouldn't have gone through the process of becoming a single parent if I had any doubts about it. I did it at a time and age when I was ready for it and willing to take on the responsibility. I feel like I'm taking the right step. When asked about his future plans for marriage during the interview, Kapoor stated that he had no current or future plans for marriage.
Tusshar Kapoor's Career
Kya Kool Hai Hum (2005)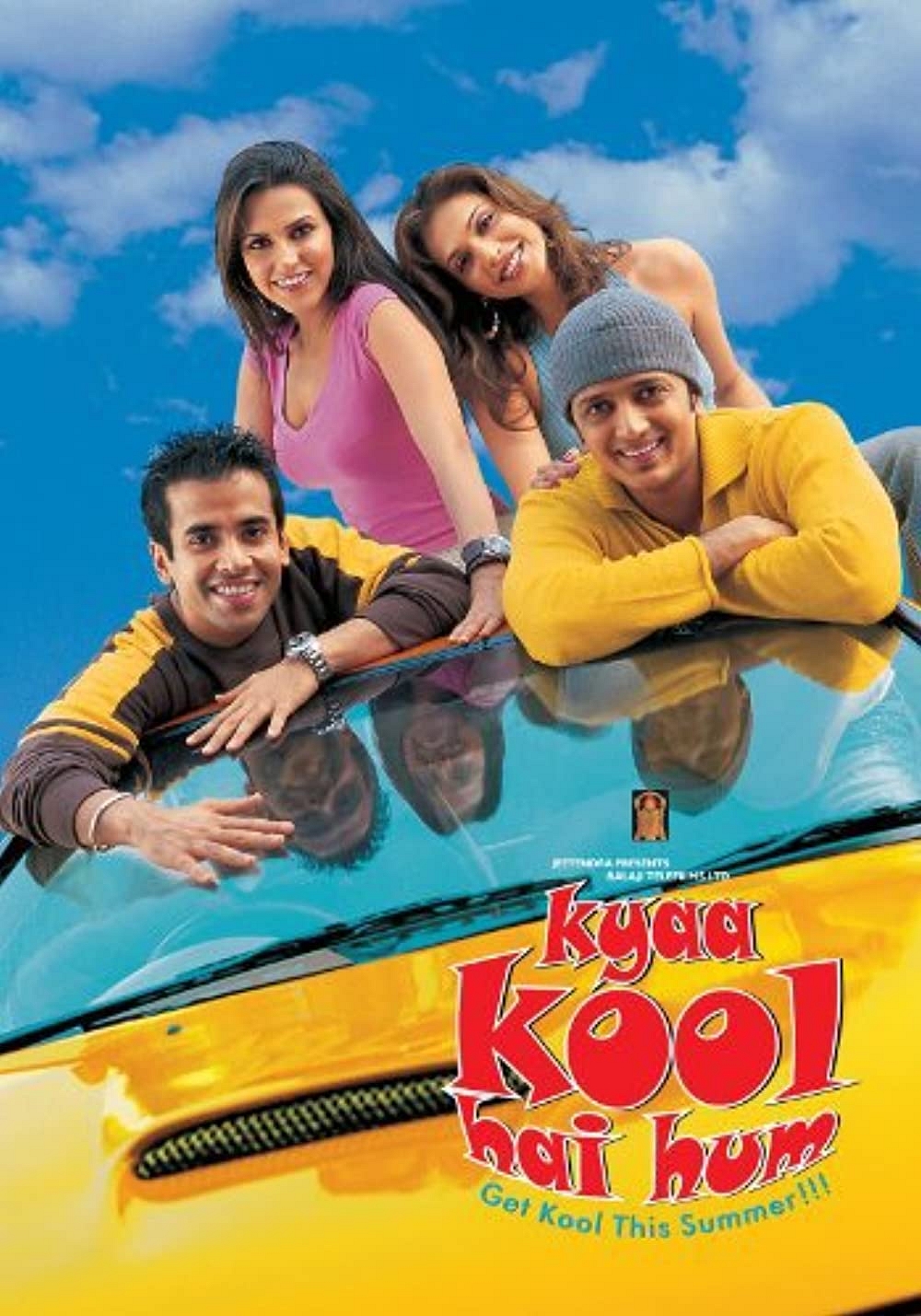 The adult comedy movie Kyaa Kool Hain Hum was produced and directed by Ekta Kapoor and Sangeeth Sivan in 2005. Tusshar Kapoor and Ritesh Deshmukh both appear in the movie. Despite an unpopular cast and unfavourable reviews, the Kyaa Kool Hain Hum series' debut episode was a surprising commercial success.
Rahul and Karan, who live in Mumbai, fantasise of living extravagant lives despite their meagre salaries. They look for wealthy girlfriends when they are kicked out of their apartment for not paying the rent. His life will never be the same again as an uncontrollable series of circumstances makes the sincere man the main suspect in the police investigation of a serial killer.
Golmaal: Fun Unlimited (2006)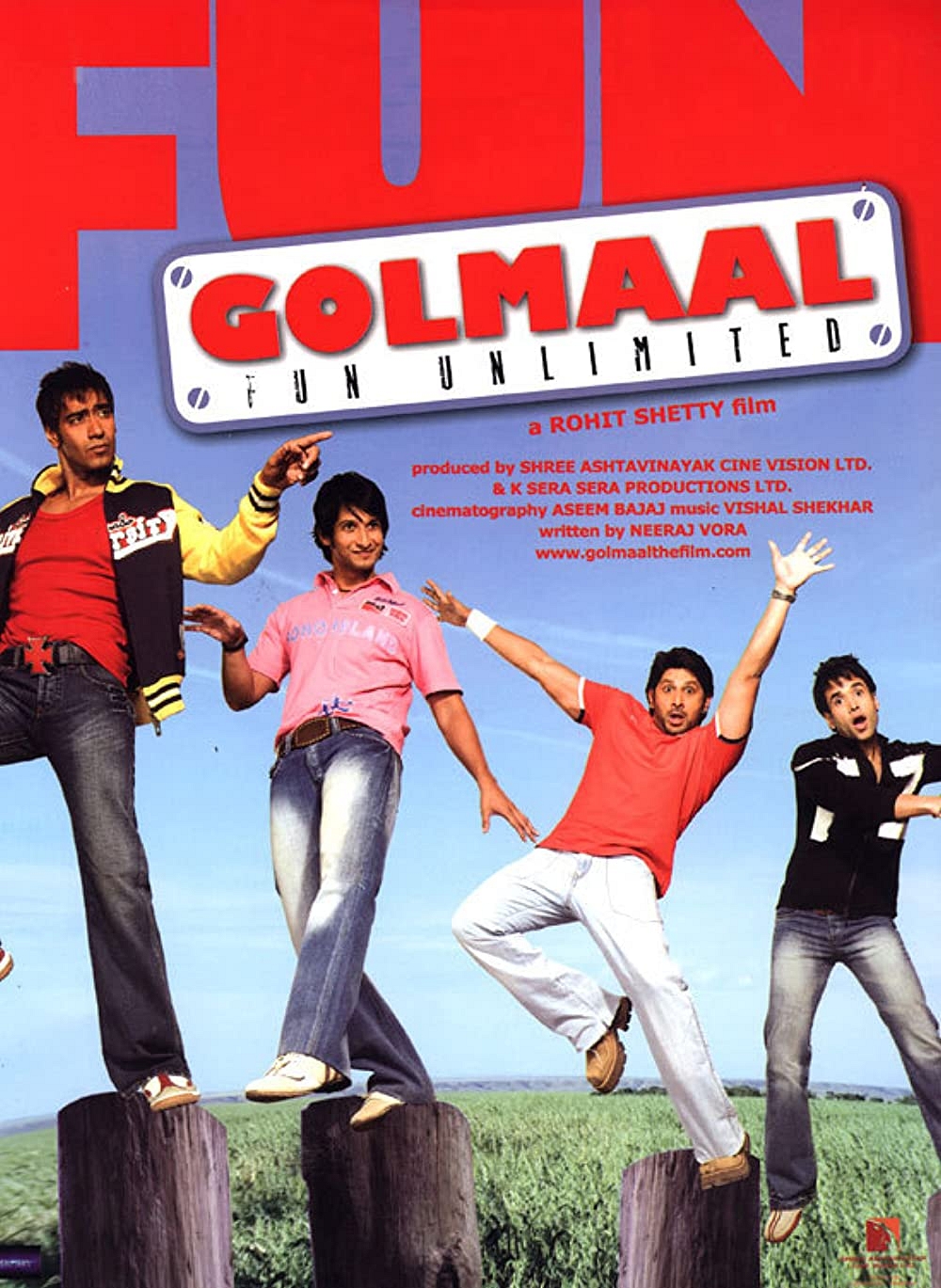 The comedy film Golmaal: Fun Unlimited was released in 2006 in India in the Hindi language. It was directed by Rohit Shetty, written by Neeraj Vora, and produced by Dhilin Mehta and Parag Sanghvi under the banners of Shree Ashtavinayak Cine Vision Limited and K Sera Sera Private Limited, with MoserBaer serving as the distributor. Ajay Devgn, Arshad Warsi, Sharman Joshi, and Tusshar Kapoor are among the cast members of the first Golmaal movie, which also includes Rimi Sen and Paresh Rawal. On July 14, 2006, Golmaal came out.

The 2001 Malayalam film Kakkakuyil was an adaptation of the Gujarati play Aflatoon by Mihir Bhuta, which in turn was based on Harsh Shivsharan's Marathi play Ghar Ghar. Later, the comic scenes from the opening were incorporated in the Kannada movie Mast Maja Maadi (2008). Critics gave the movie mixed to excellent reviews after its debut, praising Joshi in particular. The movie enjoyed commercial success.

When Laxman hangs out with his cheeky boyhood friends Madhav, Gopal, and Lucky, he always manages to get into mischief. After it is found that his pals have been using the room as a base of operations, Laxman is kicked out of his student residence. Then, desperate Laxman and his pals are forced to seek safety at the home of an elderly couple, whose residence turns out to be a treasure of buried gems.
Shootout At Lokhandwala (2007)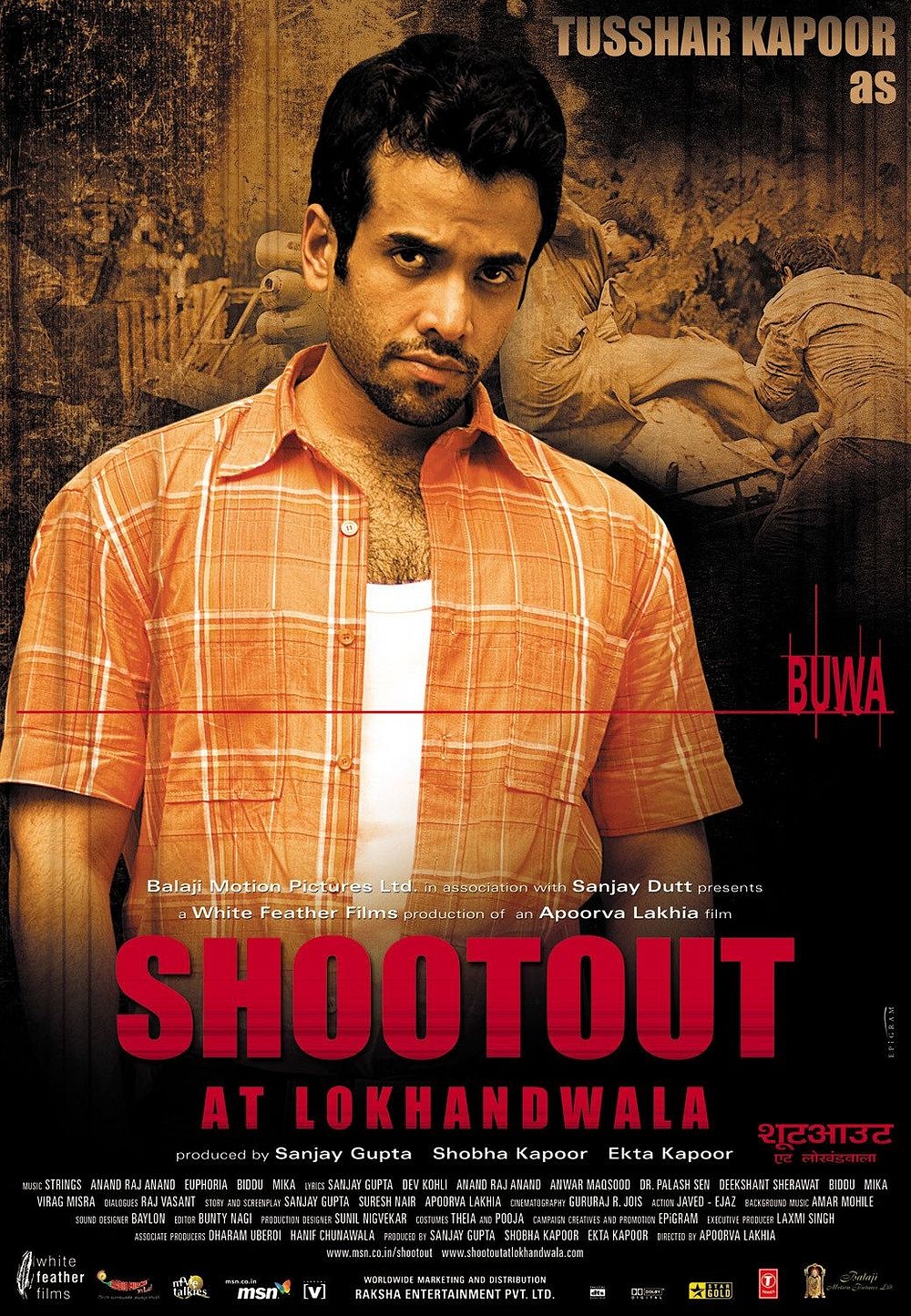 The 2007 Hindi-language action thriller movie Shootout at Lokhandwala was written, produced, and directed by Apoorva Lakhia with Sanjay Gupta, Ekta Kapoor, and Suresh Nair serving as co-writers. A major cast includes Amitabh Bachchan, Sanjay Dutt, Sunil Shetty, Vivek Oberoi, Tusshar Kapoor, Arbaaz Khan, Shabbir Ahluwalia, Rohit Roy, Amrita Singh, and Dia Mirza in this film, which is based on the real-life gunfight between gangsters and the Bombay Police in 1991 at the Lokhandwala Complex.

Five offenders, including Maya and Dilip, were counting 70 lakhs on a tranquil summer's day in 1991 in the busy Lokhandwala Complex when 286 police officers, led by ACP Khan, took up positions all around their residence. The nation as a whole witnessed the most talked about daylight confrontation that lasted six hours and turned suburban Mumbai into a virtual war zone. Gunfire broke out.

On November 16, 1991, Aftab Ahmed, the ATS's head, led a group of about 400 armed police officers in an attack on the Lokhandwala Complex. In the complex was sheltering dreaded mobster Maya Dolas. The title of the movie is based on actual rumours, yet the main protagonists' names are slightly different from their real-life counterparts'.
Golmaal Returns (2008)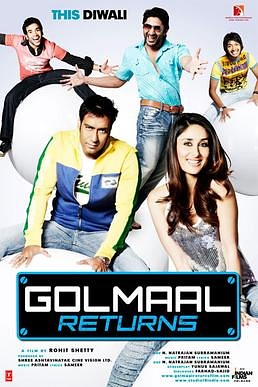 Golmaal Returns is a 2008 Indian comedy film in the Hindi language that was produced by Dhilin Mehta under the Shree Ashtavinayak Cine Vision Limited label. It was directed by Rohit Shetty and written by Yunus Sajawal and Farhad-Sajid.

It is the second entry in the Golmaal film series and is an adaptation of the 1989 Marathi comedy classic Pheka Pheki, which was itself influenced by the 1973 Hindi film Aaj Ki Taaza Khabar (which itself is based on a Gujarati play). It stars Ajay Devgn, Arshad Warsi, Tusshar Kapoor, Kareena Kapoor, and Shreyas Talpade. Pritam is the composer of the soundtrack. On Diwali in 2008, Golmaal Returns was theatrically released and did well at the box office.

Ekta Santoshi, who is obsessed with daytime TV soap operas, begins to accuse her husband Gopal of having an affair with an unidentified lady. She decides to look into it after being unsatisfied with his explanations, which launches a series of amusing incidents. These include two people both named Anthony Gonsalves, her stupid brother and hairstylist Lucky, her sister-in-law Esha, who has a crush on ACP Madhav Singh Ghai, and many others that lead to unfortunate Gopal's arrest for the murder of his coworker Subodh Mehra.
Shor in The City (2011)
Amit Mistry, Girija Oak, Radhika Apte, Nikhil Dwivedi, Pitobash Tripathy, Sundeep Kishan, and Tusshar Kapoor star in the 2011 Indian Hindi-language crime drama Shor in the City, which was directed by Raj Nidimoru and Krishna D.K. and produced by Ekta Kapoor and Shobha Kapoor. The movie premiered on April 28, 2011, in India.

When an NRI starts a modest business and goes out with a would-be model, extortionists threaten him. When he complains to the police about being stalked and his refusal to pay, they not only brush it off but even offer protection for a fee. He is now under growing pressure to relocate or give in to their demands. Tilak and his associates are career criminals who sell goods that they have stolen from transit users. Additionally, he purchases best-selling books, gets copies made, and then sells them at busy intersections.

When his group discovers guns and an explosive device in a stolen bag, everything changes. Sawan Murthy wants to play cricket and needs to raise Rs. 10 lakhs to join the 20/20 squad. He is in need of money but no one will lend it to him, therefore he is thinking about stealing the Citizen's Co-operative Bank. Just a few of the difficulties regular Mumbai residents and criminals encounter in this violent metropolis.
The Dirty Picture (2011)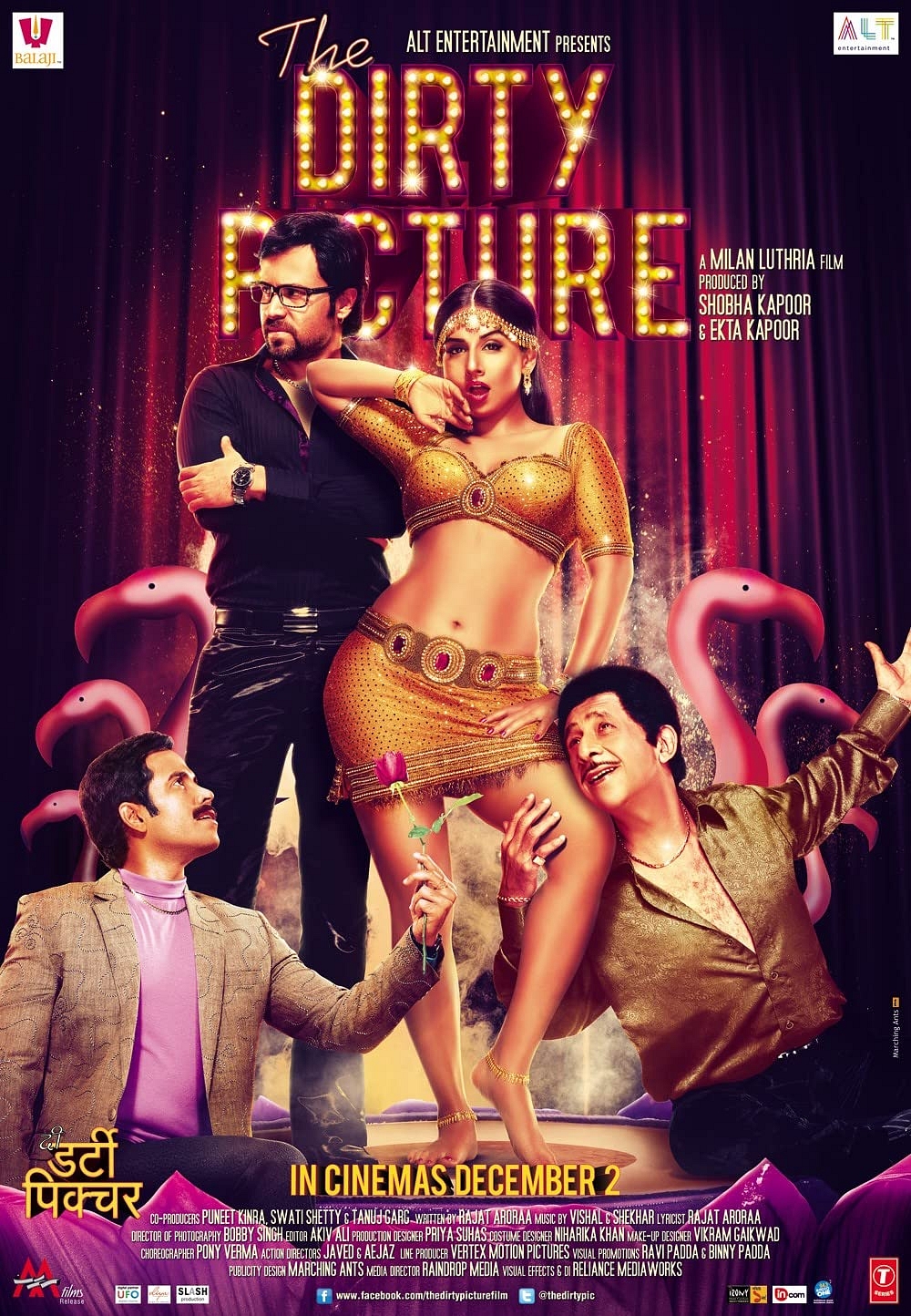 The life of Silk Smitha, an Indian actress known for her sensual portrayals, served as the inspiration for the 2011 Hindi-language biographical musical drama film The Dirty Picture. The plot is not formally or literally based on Smitha alone, the directors have stated; rather, it is based on many of her contemporaries, like Disco Shanti.

It also parallels the private lives of other famous women, such as Marilyn Monroe, an icon of sex. Ekta Kapoor came up with the idea for the movie and requested that screenwriter Rajat Aroraa compose a script based on it. Milan Luthria then directed the movie, which Shobha Kapoor and Ekta Kapoor also co-produced.

On December 2, 2011, The Dirty Picture was made available in Hindi, Telugu, and Tamil across the globe. Lead actors were Tusshar Kapoor, Naseeruddin Shah, Emraan Hashmi, and Vidya Balan. It enjoyed immediate success both among critics and consumers.

Reshma leaves her hometown in pursuit of her dream of becoming a movie star in Chennai. Her success and fame start to transform her as she becomes an overnight celebrity and is given the name Silk.
Shootout At Wadala (2013)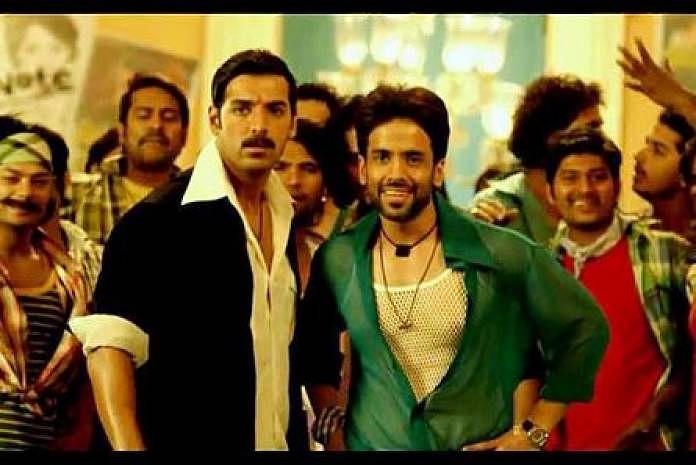 Sanjay Gupta wrote and directed the 2013 Indian Hindi-language biographical-gangster-crime film titled Shootout at Wadala. It serves as a precursor to the movie Shootout at Lokhandwala from 2007. It is based somewhat on Hussain Zaidi's book Dongri to Dubai: Six Decades of the Mumbai Mafia. John Abraham, Anil Kapoor, Kangana Ranaut, Tusshar Kapoor, Manoj Bajpayee, and Sonu Sood play the main characters in the movie.

The encounter between the Bombay police and the gangster Manya Surve is dramatised in the movie. On January 11, 1982, it happened at the intersection next to Dr. Ambedkar College in Wadala, Bombay. The movie premiered on May 1, 2013. Manya Surve a.k.a. Manohar Surve is a gifted college student in Bombay who is madly in love with Vidya. While attempting to save his stepbrother Bhagrav, he becomes engaged in a murder investigation.

Manya is imprisoned in Pune, where he becomes friends with the prisoner Munir and the bodybuilder Veera. Manya and Munir manage to break out of custody and make it to Bombay, where he meets and charms Zubair. Dilawar, however, is not fond of Zubair, which creates issues. Along with Munir, Veera, and Gyancho, Manya creates his own gang, which causes trouble for the police. Afaque Bhagran, the inspector, wants to put an end to it. Finally, his superiors made a choice that changed the history of the police force.
Golmaal Again (2017)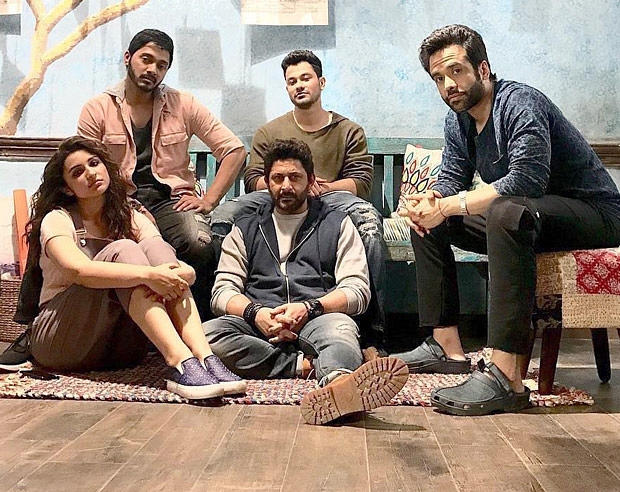 Rohit Shetty wrote and directed the 2017 Hindi-language horror action comedy film Golmaal Again, which was also produced by Rohit Shetty Pictures, Mangal Murti Films, and Reliance Entertainment. Starring Tabu, Ajay Devgn, Parineeti Chopra, Arshad Warsi, Tusshar Kapoor, Shreyas Talpade, and Kunal Khemu, it is the fourth entry in the Golmaal series.

On Diwali 2017, the film received a worldwide theatrical release. At the box office, Golmaal Again became one of the highest-grossing films of the year. Critics gave the movie a mixed bag of reviews, praising its humour and acting while criticising its technical shortcomings.

To attend their mentor's funeral, five orphan men visit the orphanage where they were raised as children. But they run upon the ghost of their childhood friend Khushi and assist her in finding salvation.
Tusshar Kapoor's Career Timeline
Tusshar Kapoor's Net Worth
Tusshar Kapoor's net worth is $5 million US or 37 crore Indian Rupees. Tusshar Kapoor commands a high fee of INR 2–3 crores per film, and he has also supported a number of companies. Among the vehicles he purchased with his own money and self-owned are the Porsche Cayenne, Audi Q7, and BMW 7. In this developing society, money is important, and the solution to all problems is hard labour. Tusshar has demonstrated it over time.
Living in Maharashtra with his family and son Lakkshya, Tusshar owns an impressively large home. With a very amazing touch, he has managed to lead a self-sufficient life.
Tusshar Kapoor's Controversies
Preity Zinta
During the show's rapid-fire question segment from Karan Johar. Tusshar picked Preity Zinta's name after Karan questioned him about the actress he thought of as the Botox equivalent. Tusshar later apologised after Tusshar's comment made Preity Zinta uncomfortable.
Ekta Kapoor
Ekta said on Kapil Sharma's show that she and her brother Tusshar had a significant argument when they were young. Ekta and Tusshar got into a heated argument as her family was travelling to Tirupati. When Tusshar hit Ekta in the nose, Ekta phoned the police. She stated that, like other siblings, she and Tushar frequently argue.
Tweet Controversy
Tusshar Kapoor tweeted on the misleading news that the international media was propagating about the Delhi riots. Farah Khan, a jewellery designer, lambasted him in response by claiming that riots killing people is not fake news. Then Tusshar clarified the confusion and expressed his opposition to the international media's dissemination of half-true, half-fake news.
Tusshar Kapoor's Achievements
2002: Zee Cine Awards - Best Debut - Male for Mujhe Kuch Kehna Hai
2002: Bollywood Awards - Best Debut Actor for Mujhe Kuch Kehna Hai
2006: Global Film Awards - Best Actor in a Comic Role for Golmaal: Fun Unlimited
2007: International Indian Film Academy Awards - Best Comic Actor for Golmaal: Fun Unlimited
2007: Bollywood Awards - Best Comic Actor for Golmaal: Fun Unlimited (Nominee)
2007: Filmfare Awards - Best Comic Actor for Golmaal: Fun Unlimited (Nominee)
2009: International Indian Film Academy Awards - Best Performance in a Comic Role for Golmaal Returns (Nominee)
2009: Filmfare Awards - Best Supporting Actor for Golmaal Returns (Nominee)
2012: Global Film Awards - Best Actor in a Supporting Role for Shor in The City (Nominee)
Did You Know?
Tusshar Kapoor and Abhishek Bachchan were classmates in school.
Before joining the film industry Tusshar Kapoor worked in Michigan for a whole year.
Tusshar Kapoor started his Bollywood journey as an assistant director with director David Dhawan
Ramesh Sippy is Tusshar Kapoor's uncle.
Tusshar Kapoor is very much scared of lizards.
Social Media
Frequently Asked Questions