Arshad Warsi | Biography, Age, Wife, Career, Movies

Sanskruti Kamble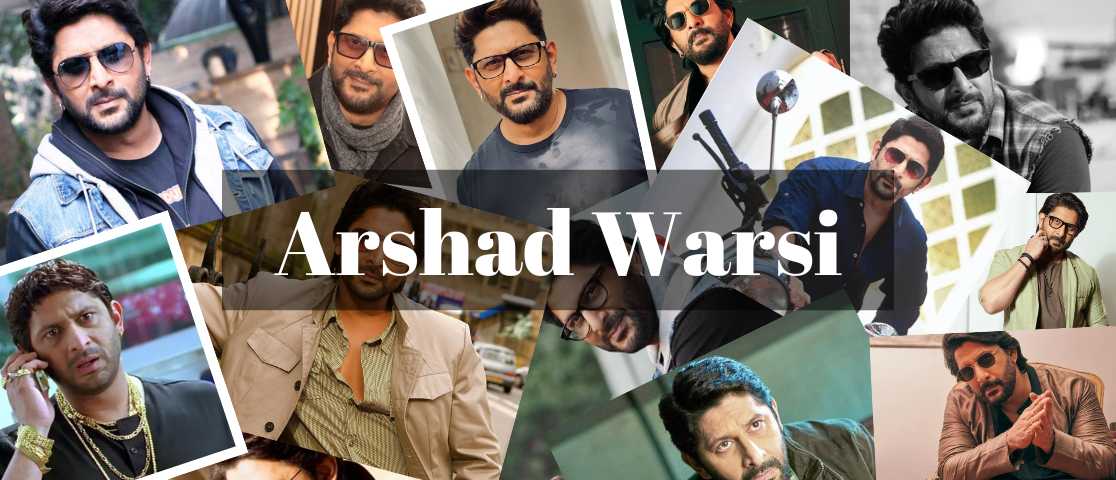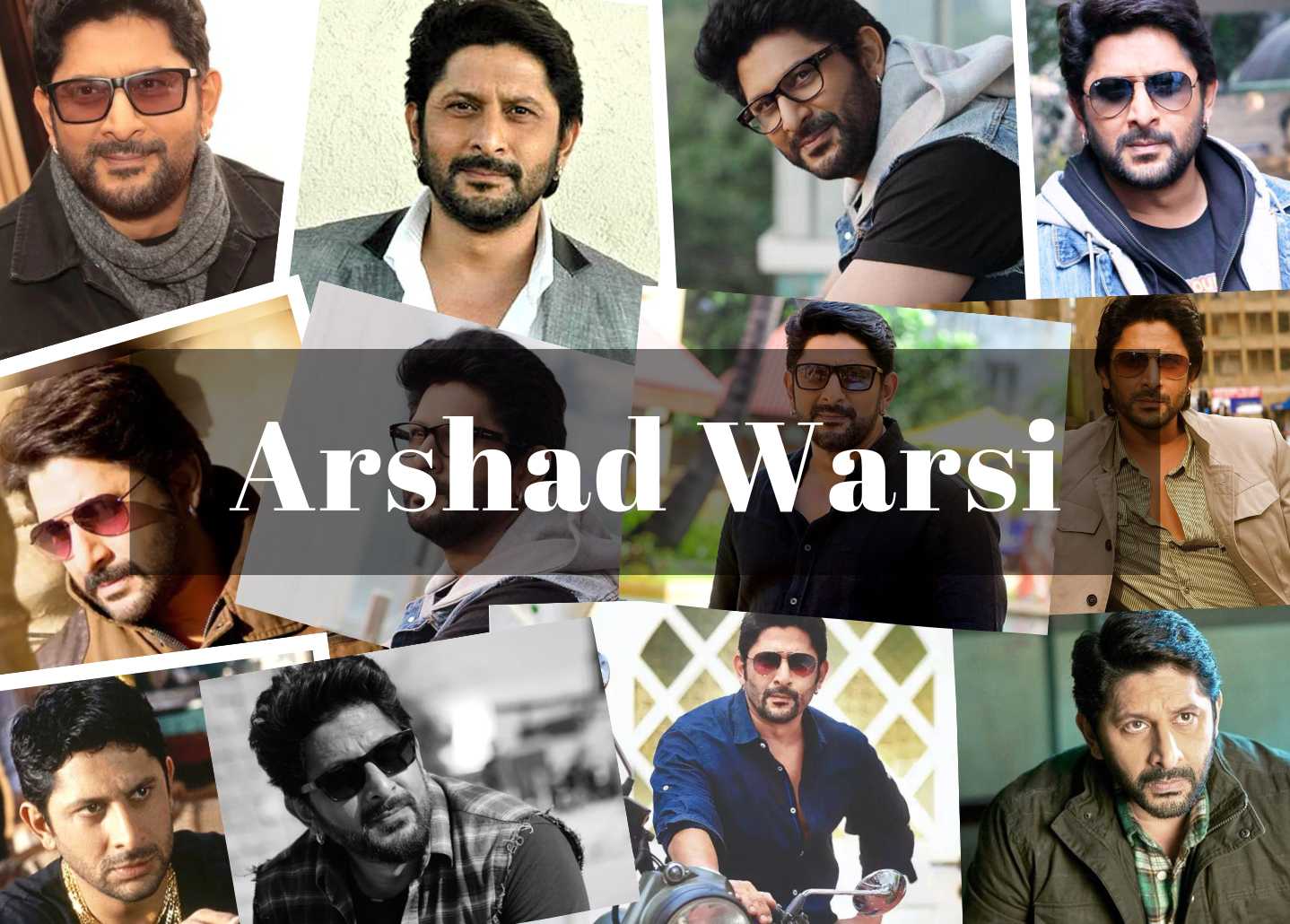 Arshad Warsi's Age and Biography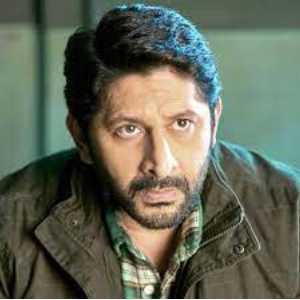 Arshad Warsi, is an Indian actor, producer, dancer, television personality, choreographer, and playback singer who primarily works in Hindi cinema. Arshad Warsi's birthday is on the 19th of April. Arshad Warsi was born in the year 1968. Arshad Warsi's age is 54 years as of 2022. Arshad Warsi's zodiac sign is Aries. He has received numerous honors, including a Filmfare Award with five nominations, and is well known for his work in a variety of cinema genres.

Served as Mahesh Bhatt's associate director in Kaash (1987) and choreographed a song for Roop Ki Rani Choron Ka Raja before making his acting debut (1993). Tere Mere Sapne, a box office hit, served as Warsi's acting début in 1996. A turning point in his acting career came with his portrayal of Circuit in the comic movies Munna Bhai M.B.B.S. (2003) and Lage Raho Munna Bhai (2006), for which he received the Filmfare Award for Best Performance in a Comic Role. In addition to Hogi Pyaar Ki Jeet (1999), Hulchul (2004), Maine Pyaar Kyun Kiya? (2005), Salaam Namaste (2005), Golmaal: Fun Unlimited (2006), Dhamaal (2007), Krazzy 4 (2008), and Golmaal Returns, he appeared in a number of commercially successful comedies (2008).

Along with appearing in movies, Warsi has hosted several television programs, including Sabse Favourite Kaun in 2004, Razzmatazz in 2001, and Bigg Boss in its first season, for which he received the Indian Television Academy Award for Best Anchor - Game/Quiz Show. He appeared as Karisma Kapoor's co-star in the television series Karishma: The Miracles of Destiny in 2003, and in 2010 he served as a judge for Zara Nachke Dikha. Warsi and Maria Goretti, with whom he has two daughters, have been married since 1999.

Claim Your FREE Celebrity Shoutout
✕
Claim Now!
Arshad Warsi's Childhood life and Education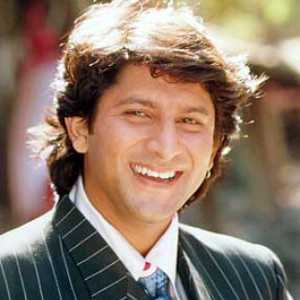 Arshad Warsi was born in Mumbai to a Muslim household. After working as a musician in Bollywood movies, his father, Ahmed Ali Khan (Ashiq Hussain), took on the name Warsi and devoted his life to the Sufi saint Waris Ali Shah.

From Arshad Warsi's father's first marriage to actress Ranjana Sachdev, Arshad Warsi is the half-brother of singer Anwar Hussain and actress Asha Sachdev.

Arshad Warsi attended the Barnes Institution, a boarding school, in Deolali, the Nashik region of Maharashtra, for his education. At the age of 14, Arshad Warsi lost his parents, and for the next few years, he had to fend for himself in Bombay. After the tenth standard, Arshad Warsi stopped attending.

Talk To Similar Celebrities
Arshad Warsi's Family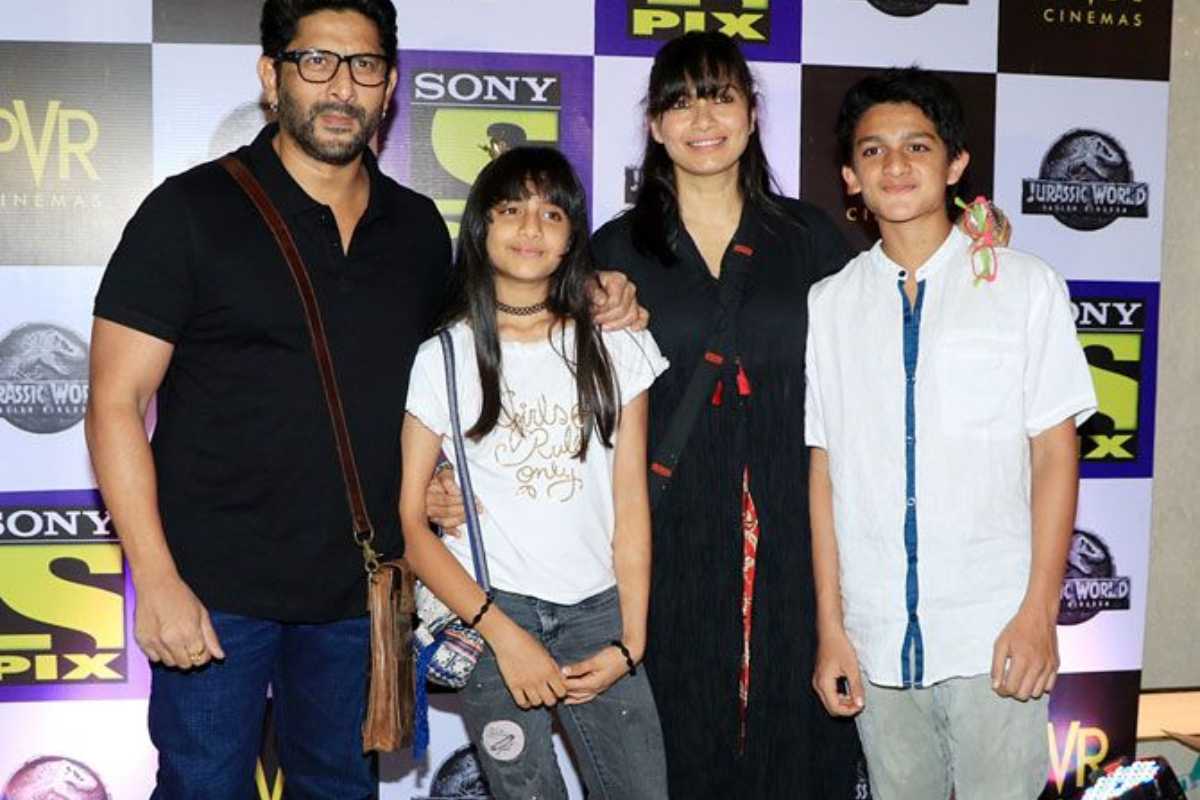 Arshad Warsi's father's name is Ahmed Ali Khan who was a popular poet, musician singer. Arshad Warsi's stepbrother's name is Anwar Hussain who is also a singer. Arshad Warsi's step sister's name is Asha Sachdev who is also a popular actress in Bollywood. Arshad Warsi is married to Maria Goretti both got married on the 14th of February 1999. Arshad Warsi's wife Maria Goretti is a blogger and also a VJ. Arshad Warsi's son's name is Zeke Warsi.

Arshad Warsi's daughter's name is Zene Zoe Warsi. The passion for dance that both Arshad and Maria had is what first drew them together. Arshad Warsi was asked to St. Xavier's College in 1991 to serve as a judge for the dancing talent competition Malhar. On the platform, Arshad noticed a lovely and gifted young woman with the most stunning grin. Maria Goretti was the young lady. Although they didn't fall in love right away, Arshad was astonished by her abilities. He had later invited Maria to join his group, but she had turned him down.

Arshad and Maria had been together for eight arduous years before deciding to wed. Maria's parents were hesitant to allow their daughter to marry Arshad since they did not want to have a son-in-law from the film industry. However, after meeting Arshad, they approved the union and gave the pair their blessings. On Valentine's Day in 1999, the pair exchanged vows. After their religious wedding, they had a nikah.

Arshad Warsi's Struggles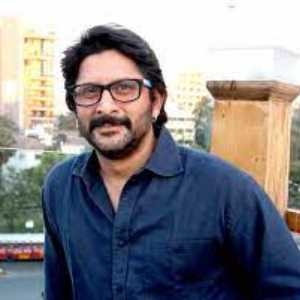 Having been sent to boarding school at an early age, Arshad Warsi had a lonely childhood. To help Arshad Warsi feel less alone, Arshad Warsi frequently wrote letters to himself that he asked his friends to post. Arshad Warsi lost both of his parents when he was still in his teens, and despite coming from a wealthy family, Arshad Warsi and his brother were left penniless. Arshad Warsi, who is married to Maria Goretti, is a dedicated family man who now has a son and a daughter.

Despite the fact that his family owned two properties, the renters took advantage of Arshad Warsi and his brother, forcing them to move into a one-room apartment. After Class 10, when Arshad Warsi began working as a cosmetics salesperson and in a picture lab to make ends meet, Arshad Warsi was forced to drop out of school. As Mahesh Bhatt's assistant on Kaashand Thikana, Arshad Warsi made his debut in the Bollywood industry. Arshad Warsi's mother's care cost all of his savings, but Arshad Warsi went away two years after he lost his father.

Success in choreography although Arshad Warsi is having a significant impact in Bollywood, acting was not his first love. At the age of 21, Arshad Warsi, a member of Akbar Sami's dancing group, took fourth place in the Modern Jazz division of the World Dance Championship held in London.

Bollywood calling When director Joy Augustine approached Arshad Warsi to act in his new film being produced by Amitabh Bachchan Corporation Limited, Arshad Warsi was already well-known on the choreography circuit (ABCL). Arshad Warsi declined because he didn't want to endanger his dance career. But soon after, Arshad Warsi received a call from Jaya Bachchan, and without even taking a screen test, Arshad Warsi was offered the part in Tere Mere Sapne. Arshad Warsi aspires to make a movie similar to Scarface and dedicate it to Jaya because she used to call him the Al Pacino of Bollywood and inspired and supported him.

Some of Arshad Warsi's best performances came from movies when he wasn't the director's first choice for the part. The lead role in Jolly LLB was originally offered to Shah Rukh Khan, but he was preoccupied with Chennai Express. The movie eventually took home two national awards. Even Circuit in Munnabhai MBBS, Arshad Warsi'smost well-known character, was initially offered to Makarand Deshpande, who declined the part due to other obligations. Arshad Warsi could have been the backup option, but his outstanding performance showed that the decision was the right one.

Arshad Warsi's Movies and Career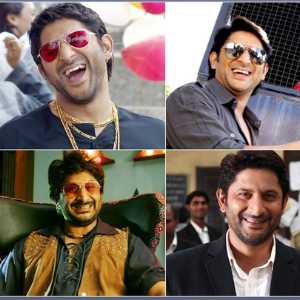 Arshad Warsi was driven by financial difficulties to begin working as a door-to-door cosmetics salesman at the age of 17. Later, he had a job at a photo lab. In the meantime, he discovered a passion for dance and was given the chance to join Akbar Sami's Dance Company in Mumbai, where he began performing and creating the choreography for the films Thikana (1987) and Kaash (1987). After winning the Indian dance competition in 1991, he went on to place fourth in the Modern Jazz division in the 1992 World Dance Championship in London at the age of 21. With that money, he soon opened his own dance studio, Awesome, and also launched a dance group. Before she became a VJ, his future wife, Maria Goretti, a student at St. Andrew's College, joined him here. Additionally, he worked with an English theatre company in Mumbai, choreographing performances for Bharat Dabholkar. He also had the chance to direct the title track for the movie Roop Ki Rani Choron Ka Raja (1993). During this period, Jaya Bachchan gave him a part in Tere Mere Sapne.

In 1996, he received his first acting contract to appear in Tere Mere Sapne, the debut film from Amitabh Bachchan's production firm, Amitabh Bachchan Corporation. He had previously made a brief cameo as a dancer in a song in Aag Se Khelenge. He then played in movies like Hero Hindustani, Mere Do Anmol Ratan, and Betaabi (all from 1997). (both 1998). Suparn Verma of Rediff.com complimented his performance in Vasu's Hogi Pyaar Ki Jeet (1999). Trishakti, the first film directed by Madhur Bhandarkar, was Warsi's subsequent release (1999). The picture, which took three years to complete, did poorly at the box office.

Ghaath was his only film appearance in 2001. Mujhe Meri Biwi Se Bachaao and Jaani Dushman: Ek Anokhi Kahani were his next two films (2002). The majority of these had poor box office performance. He played an ordinary man who saves a goon from being shot to death in Waisa Bhi Hota Hai Part II by Shashanka Ghosh. He gave what Ronjita Kulkarni called a "winning performance.

Arshad Warsi co-hosted the dance program Razzmatazz on Zee TV in 2001. From 2003 to 2004, he co-starred in the television series Karishma - The Miracles of Destiny with Karisma Kapoor. Sahara One broadcast it. He served as the host of the well-liked awards program Sabse Favourite Kaun (2004) for STAR Gold. He served as the host of Bigg Boss 1, the 2006 season of the Sony Entertainment reality television series Big Brother in India. In recognition of this, Warsi received the Indian Television Academy Award for Best Anchor Game/Quiz Show. Additionally, he made a brief appearance on the Disney Channel television program Ishaan: Sapno Ko Awaaz De (2010).

Arshad Warsi Movie- Munna Bhai M.B.B.S.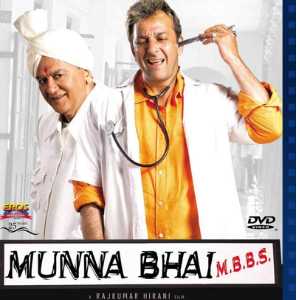 Munna Bhai M.B.B.S. is a 2003 comedy-drama movie in the Hindi language that was produced by Vidhu Vinod Chopra and directed by Rajkumar Hirani (in his directorial debut). It resembles Patch Adams, the 1998 American biographical comedy, in just passing. Sanjay Dutt, who plays the title character, is played by his real-life son Sunil Dutt, who also appears in the film in his final performance. Gracy Singh, Jimmy Sheirgill, Arshad Warsi, Rohini Hattangadi, and Boman Irani are also included in the cast.

The movie, which is set in Mumbai, centers on a goon named Munna Bhai (Sanjay Dutt), who pretends to be a doctor in order to win over his father (Sunil Dutt). Munna enrolls at a medical college after a doctor named Asthana (Irani) exposes his lies and tarnishes his father's reputation. Munna gets into trouble when she learns that Asthana is the college's dean and swears revenge. She also starts a relationship with a house doctor named Suman (Singh), who she doesn't know is Asthana's offspring.

A second movie, Lage Raho Munna Bhai, was released after the critical and financial success of Munna Bhai M.B.B.S., making it the first entry in the Munna Bhai film series. In a September 2019 interview, Hirani stated that the third Munna Bhai movie, which will star Dutt in the lead, will start shooting before the end of 2020. The movie went on to win multiple Filmfare awards, including Best Film (Critics) and Best Screenplay, as well as the 2004 National Film Award for Best Popular Film. It was one of only eight movies to attain this status since 2000 at the box office, with a silver jubilee run (25-week run). The movie is in its 26th week of release.

Arshad Warsi Movie- Golmaal: Fun Unlimited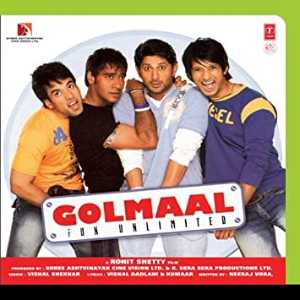 Golmaal: Fun Unlimited, sometimes known as Chaos: Fun Unlimited, is a 2006 Indian comedy film in the Hindi language that was produced by Dhilin Mehta and Parag Sanghvi under the banner of K Sera Sera Private Limited and directed by Rohit Shetty. Moser Baer served as the film's distributor. Ajay Devgn, Arshad Warsi, Sharman Joshi, Tusshar Kapoor, Rimi Sen, and Paresh Rawal all appear in the first film of the Golmaal franchise. The movie Golmaal came out on July 14, 2006. The 2001 Malayalam film Kakkakuyil was an adaptation of the Gujarati play Aflatoon by Mihir Bhuta, which in turn was based on Harsh Shivsharan's Marathi play Ghar Ghar. Later, the comic scenes from the opening were incorporated into the Kannada movie Mast Maja Maadi (2008).

When studious Laxman (Sharman Joshi) goes out with his naughty boyhood friends Madhav (Arshad Warsi), Gopal (Ajay Devgan), and Lucky, they always seem to get into mischief (Tusshar Kapoor). After it is found that his pals have been using the room as a base of operations, Laxman is kicked out of his student residence. Then, desperate Laxman and his pals are forced to seek safety at the home of an elderly couple, whose residence turns out to be a treasure of buried gems.

Arshad Warsi Movie- Dhamaal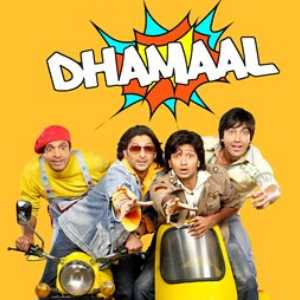 Dhamaal was released in the year 2007 and was produced and directed by Indra Kumar. In addition to Asrani, Sanjay Mishra, Murli Sharma, Vijay Raaz, Manoj Pahwa, Tiku Talsania, and Prem Chopra playing supporting roles, the movie stars Sanjay Dutt, Ritesh Deshmukh, Arshad Warsi, Aashish Chaudhary, and Javed Jaffrey in the key roles. It draws extensively from Stanley Kramer's 1963 classic It's a Mad, Mad, Mad, Mad World as well as Jerry Zucker's American comedy Rat Race, which was released in 2001. It is the opening film in the Dhamaal series. The main cast from the original movie returned for the sequel, Double Dhamaal, which was released in 2011.

Total Dhamaal, the third reboot sequel, was released in February 2019. Only Deshmukh, Warsi, and Jaffrey returned, and the cast and plot were completely different from those of Dhamaal and Double Dhamaal. Four pals are told by a dying man about money buried in Goa. The four started out in search of it, determined to become wealthy without working hard. However, a police officer is hot on their trail and determined to get his hands on the money.
Arshad Warsi Movie- Ishqiya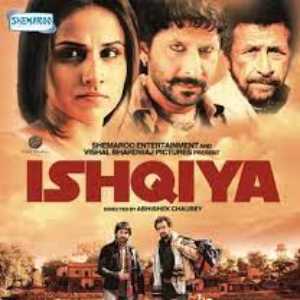 Vidya Balan, Naseeruddin Shah, Arshad Warsi, and Salman Shahid are all featured in the 2010 Indian black comedy film Ishqiya. It was produced by Raman Maroo and Vishal Bhardwaj, with cinematography by Mohana Krishna, in Abhishek Chaubey's feature film debut. The movie premiered on January 29, 2010.

The movie had a mediocre box office result. The 34th Cairo International Film Festival chose it for screening. The same cast and crew returned for the sequel Dedh Ishqiya in January 2014, although Vidya Balan was replaced by Madhuri Dixit and Huma Qureshi. Two criminals named Khalujan and Babban fell in love with Krishna, their friend's widow. Krishna, however, deceives them into doing what she wants for her own personal gain.

Arshad Warsi Movie- Jolly LLB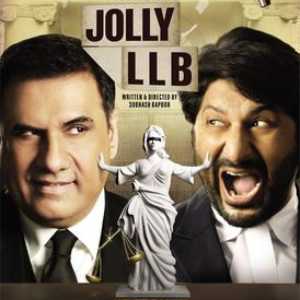 The 2013 Indian black comedy film Jolly LLB was written and directed by Subhash Kapoor. Boman Irani, Amrita Rao, and Arshad Warsi all appear in the movie. On January 8, 2013, the theatrical trailer was unveiled. published on March 15th, 2013. It is the opening chapter in the Jolly LLB series. The story follows the young lawyer Jagdish Tyagi, often known as Jolly (played by Warsi), as he battles judicial corruption and the monopolistic conduct of the wealthy to win the rights of six innocent wage employees.

The hit-and-run case of Sanjeev Nanda in 1999 served as the basis for the plot, and there is also a passing mention of the Priyadarshini Mattoo case. Jolly, a struggling lawyer who is looking for success, finds a hit-and-run case and decides to represent the victims. But to fight back, the defendant retains the services of an experienced attorney named Rajpal.

Arshad Warsi Movie- Maine Pyaar Kyun Kiya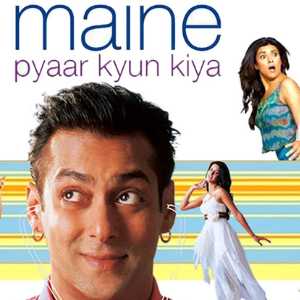 David Dhawan directed the 2005 Indian romantic comedy movie Maine Pyaar Kyun Kiya. With Arshad Warsi, Beena Kak, Rajpal Yadav, and Isha Koppikar playing supporting parts, it stars Salman Khan, Sushmita Sen, Katrina Kaif, and Sohail Khan. In the movie, Arbaaz Khan had a cameo appearance. The movie centers on the relationships between a womanizing doctor and his patient with suicidal thoughts as well as his nurse.

Maine Pyaar Kyun Kiya is an all-time comedy movie that has so many amazing elements and Arshad Wars played an amazing role in the movie. The storyline of the film is something that attracts the audience.

Arshad Warsi Movie- Betaabi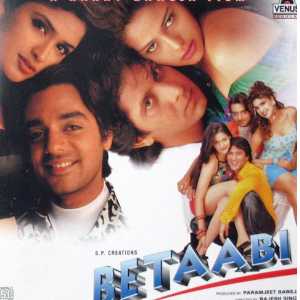 Betaabi is a 1997 Bollywood action romance film that was produced by Paramjeet Baweja and directed by Rajesh Kumar Singh. Key parts are played by Arshad Warsi, Chandrachur Singh, Anjala Zaveri, and Mayuri Kango.
Sameer develops feelings for wealthy Sheena. A small-time criminal named Vicky tries to take Sheena hostage and hold her for ransom. Chandrachur Singh, Arshad Warsi, and Anjala Zaveri star in this entertaining film. The storyline of the movie revolves around Sheena and Sameer being supposed to get married when they were kids, but she's changed her mind and would only get married to him if he kidnaps her and takes her to Mumbai.

Arshad Warsi Movie- Lage Raho Munna Bhai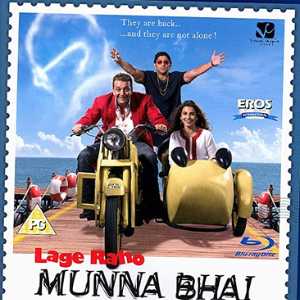 Rajkumar Hirani and Vidhu Vinod Chopra worked together to create the comedy-drama Lage Raho Munna Bhai in 2006. It is the sequel to the 2003 film Munna Bhai M.B.B.S., in which Sanjay Dutt played Mumbai underworld don Munna Bhai. The title character of Lage Raho Munna Bhai begins to sense Mahatma Gandhi's presence. Through his meetings with Gandhi, he learns to use Gandhigiri, a neologism for Gandhism, to assist regular people in finding solutions to their issues.

The movie received a lot of positive reviews and had several notable screenings. After grossing over 1.270 billion (equivalent to 3.5 billion or US$45 million in 2020) globally, it was a box office hit and was given a "blockbuster" grade by the website Box Office India. It received several honors, including four National Film Awards. The first Hindi movie to be screened at the UN was Lage Raho Munna Bhai, which premiered at the Tous Les Cinema du Monde section of the 2007 Cannes Film Festival. Gandhigiri gained popularity thanks to the movie. The movie was entered independently as a contender for the 2007 Best Foreign Film Oscar by Vidhu Vinod Chopra. Later, Shankar Dada Zindabad (2007), a Telugu remake, was released.

Vidya Balan, a stunning radio host, mistakenly believes that her rogue boyfriend Munna Bhai, played by Sanjay Dutt, is a history professor. When Munna's fiancée asks him to give a history lecture, it's a prank on him, and he and his closest friend Circuit (Arshad Warsi) have to perform some elaborate footwork to keep the act going.

Arshad Warsi's Upcoming Movies
Complete list of Arshad Warsi's upcoming movies, from 2022 to 2023, Movies like Jeetenge Hum (2023), Golmaal 5 (2023), Banda Singh (2022) are going to release soon.

Jeetenge Hum (2023)
Sunil Bohra is the director of the Bollywood action film Jeetenge Hum. In Jeetenge Hum, Arbaaz Khan and Arshad Warsi are cast members.

Banda Singh (2022)
According to reports, Banda Singh is a true-life survival tale about a man and his family that is situated in north India. In this movie, Arshad Warsi will play a highly distinct and novel role.

Golmaal 5 (2023)
Golmaal 5 is the fifth entry in Rohit Shetty's well-known comedy franchise, which stars Ajay Devgn and Tusshar Kapoor. Laxman, a character played by Kunal, appears in the franchise.

Arshad Warsi's Movie List and Career Timeline
Arshad Warsi's Controversies
Actor Arshad Warsi of the film Total Dhamaal is embroiled in controversy for a tweet he posted to Twitter in 2015. On his Twitter feed in 2015, the Munna Bhai MBBS star posted a picture of a man asking a Naga Sadhu for his blessing. His caption was intended to indicate that it is how a fool appears, or something to that effect (alluding to the man seeking blessings). As soon as they saw the tweet, other Twitter users began criticising Arshad for his remark. It appears that the Twitterati were not amused by Arshad's sense of humor. Others submitted a tweet to the Mumbai Police with a screenshot of the tweet asking them to take action against the actor, while some continued to complain that he offended their religious sensibilities.


Arshad deleted the contentious remark and apologized after receiving a lot of anger on Twitter. "Meine Kabhi Bhi koi bhi tweet kisi ko dhuk pahuchaney ke liye nahi ki, agar kisi ko bura laga toh mein maafi chahata hun ainda aisa kabhi nahi hoga," said Arshad on the microblogging website on Saturday (I never tweeted anything intended to hustle someone. I apologise if anyone was harmed or even slightly offended. Future events won't repeat this).

Arshad Warsi's Net Worth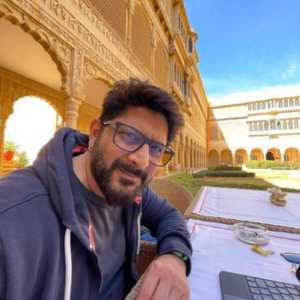 Arshad Warsi is estimated to have a total net worth of $15 million, which is equivalent to about Rs. 111 crores in Indian rupees. Arshad Warsi is well renowned for his love of high-end automobiles and motorcycles, with the Audi Q7 and Volkswagen Beetle being his personal favorites. His preferred motorcycles are the dark version of the Ducati Monster 797 and Harley Davidsons.

Arshad Warsi has always found tranquility in Mumbai. This is the only justification for why he constructed a palace-like home in the middle of Mumbai. Arshad Warsi's dedication and perseverance propelled him to the pinnacle of success. The highest-paid actor in India is Arshad Warsi. In addition to endorsing numerous brands, he uses products from well-known companies.
Arshad Warsi's Awards and Achievements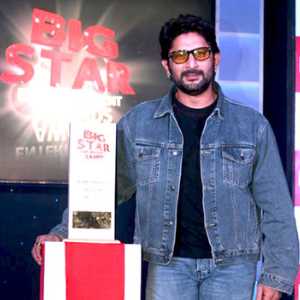 Arshad Warsi won Zee Cine Award for Best Actor in Comic Role for Munna Bhai M.B.B.S.
Arshad Warsi won GIFA Award for Best Comedian for the film Hulchul.
Arshad Warsi won Filmfare Award for Best performance in a comic role for the film Lage Raho Munnabhai.
Arshad Warsi won IIFA Award for supporting actor for the film Lage Raho Munnabhai.
Arshad Warsi won Indian Television Academy Award for Best Anchor Game Show Bigg Boss.
Arshad Warsi won Screen Award for Best Supporting Actor for the film Ishqiya.
Arshad Warsi won BIG Star Entertainment Award for Comedy Film's Most Entertaining Actor (Male) for the film Jolly LLB.
Arshad Warsi won 2014 Apsara Film Producers Guild Award for Best Performance in a Comic Role IIFA for the film Jolly LLB.
4 Interesting Facts about Arshad Warsi
The comedian loved gymnastics in school but had to pass up the chance to pursue a career in it. When he was nine years old and had been selected by two British men to train as a world-class gymnast, his father refused to give him permission to do so.
Despite coming from a wealthy household, Arshad Warsi's life changed after the passing of his parents. Arshad changed residences from a bungalow to a one-room flat following the death of his father. After class 10, he left school and began working to support himself. The Ishqiya actor did all he could, including selling cosmetics and working in a photo studio, in addition to helping Mahesh Bhatt on movies like Kaash and Thikana. However, his mother's dialysis treatment consumed all of the money before she passed away.
At the Malhar college festival where Maria Goretti took part, Arshad Warsi served as a judge. She became the lead dancer of his troupe because he enjoyed the way she moved. Everyone made hints that she liked Arshad, but she never admitted it until after their dance drama in Dubai. Arshad was perplexed by Maria's refusal to express her emotions. She confessed her love for him after receiving a half-glass of beer from him. The two are now delighted parents of a boy and a girl after eventually getting married.
Arshad Warsi enjoys dancing more than acting. Before accepting a role as an actor, Arshad worked as a choreographer. Prior to winning the Indian dance competition and taking fourth place in the Modern Jazz category at the World Dance Championship in London at the age of 21, he had joined Akbar Sami's dance troupe during his difficult times. Even today, Arshad gets approached to choreograph for movies, but he refuses, saying that he only wants to choreograph for himself.
Social Media
Frequently Asked Questions