Amrita Rao | Biography, Affairs, Movies, Controversy

Faraz Shaikh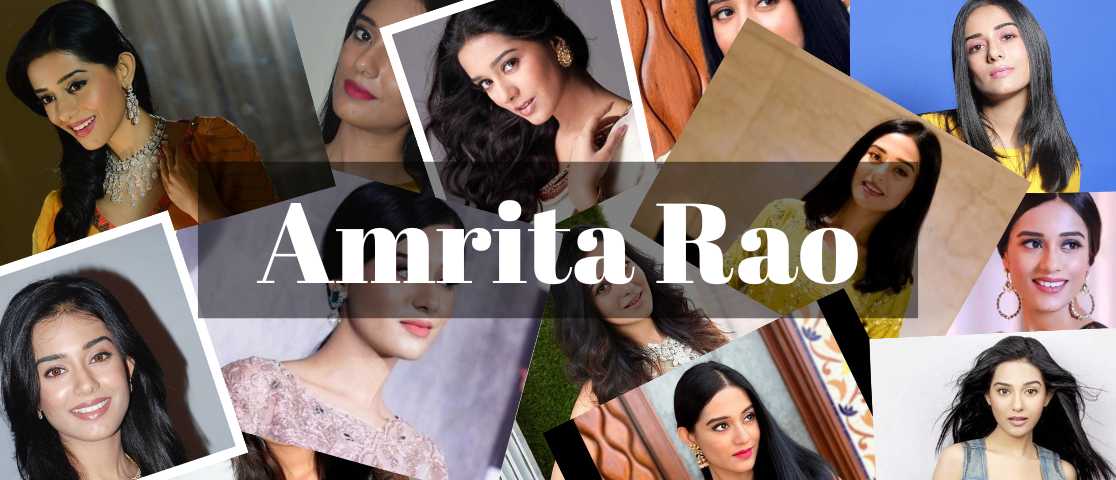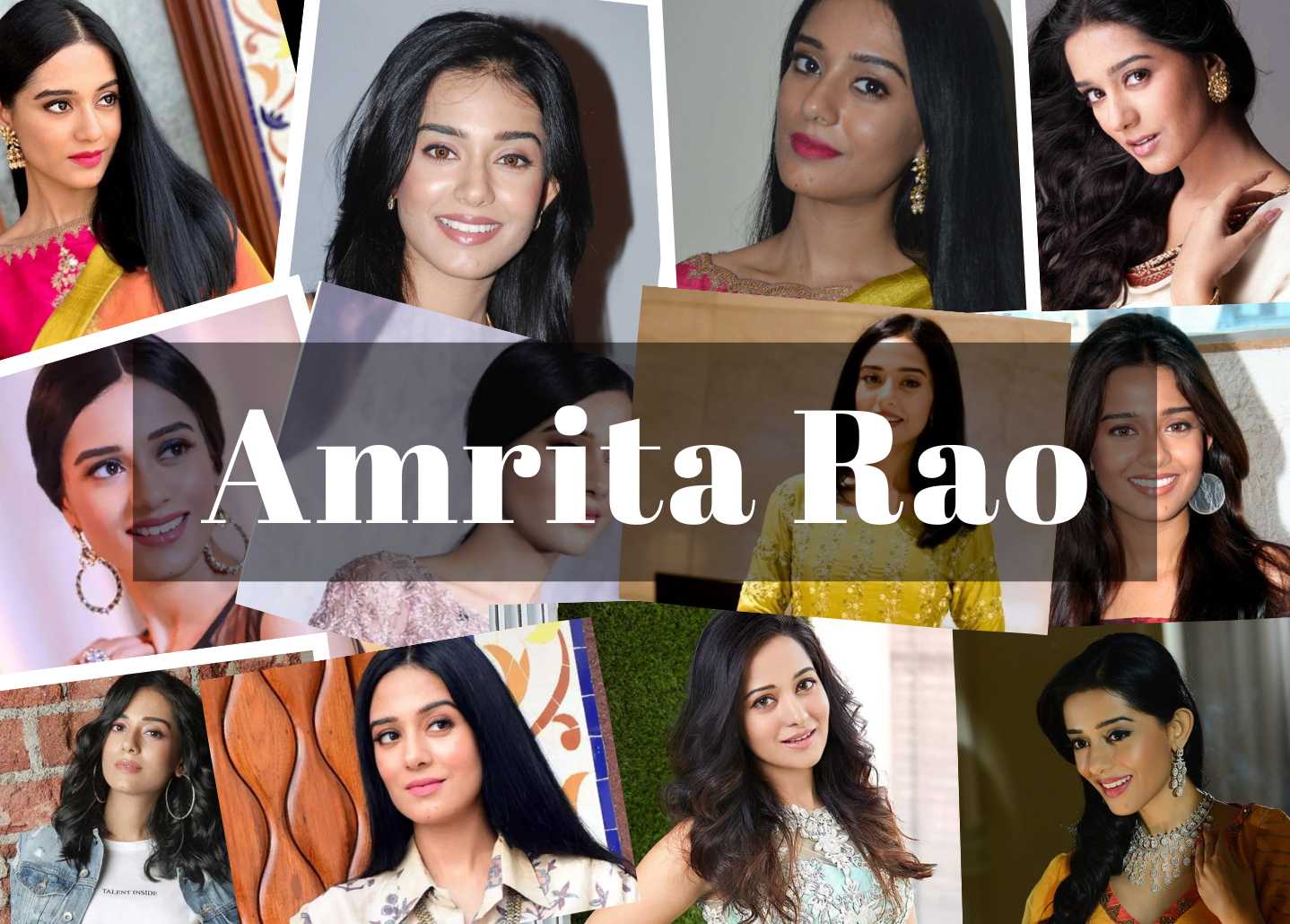 Amrita Rao is a model and actress from India. Amrita Rao has played the leading lady in several Bollywood films and one Telugu film. Amrita Rao grew up in Mumbai and made her screen debut in Ab Ke Baras, for which Amrita Rao also received a Filmfare Best Female Debut Award in 2003. Amrita Rao has received multiple awards, including an IIFA Award and a Filmfare Award. Before beginning her acting career, the actress appeared in several TV commercials and music videos and was named one of the Times of India's '50 Most Desirable Women of 2014.' Her first screen appearance was in the music video for Alisha Chinoy's song, Who Pyar Mera.
Amrita Rao's Childhood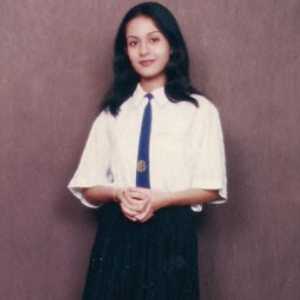 Amrita Rao's birthday is on the 7th of June. She was born in the year 1981. Amrita Roa's age is 32 years as of 2022. Amrita Rao's zodiac sign is Gemini. Amrita Rao was born in Pune, Maharashtra to the Rao family. Amrita Rao speaks Konkani. Amrita Rao's father owns an advertising agency. Amrita Rao was born into a Konkani-speaking family. Preetika Rao, her younger sister, is also an actress. Amrita Rao, along with her sister Preetika Rao, appeared in several commercials during her college days before beginning her career as an actor. Amrita Rao's first public appearance was in Alisha Chinoy's music video for Woh Pyar Mera.
Amrita Rao's Education
Amrita didn't want to work in Bollywood because she wanted to study psychology, which she eventually did. Amrita Rao attended Canossa Girls School in Andheri in Bombay before enrolling at Sophia College in Mumbai to pursue a graduate degree in Psychology but dropped out to pursue a modelling career.
Claim Your FREE Celebrity Shoutout
✕
Claim Now!
Amrita Rao's Family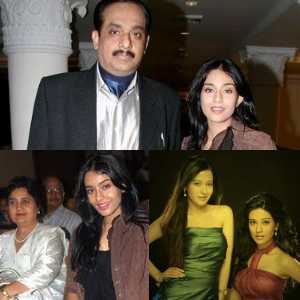 Amrita Rao was born on June 7, 1981, to Deepak Rao and has a younger sister, Preetika Rao, who is also an actress. Amrita Rao's Mother is Kanchan Rao. Amrita Rao comes from a Konkani Family. Amrita Rao's father owns an advertising agency. Amrita Rao is married to Anmol Sood popularly known as RJ Anmol. Amrita Rao and Anmol Sood said they married in a private ceremony in 2014.

This was done to ensure that Amrita's career was not jeopardized by the wedding news. However, Amrita Rao and RJ Anmol made their wedding public on the date 15 May 2016. It was their mutual decision to keep the marriage date a secret. Amrita and Anmolalso have a boy.
Talk To Similar Celebrities
Amrita Rao Affairs and Relationships
Actress Amrita Rao and her husband, Radio Jockey Anmol, the couple claimed that they wed in 2014 in a private ceremony but made their wedding public on the date 15 May 2016. You've probably seen a lot of RJs interviewing Bollywood stars up to this point, but have you ever heard of the relationship between an RJ and an actress? Your response will most likely be 'no' because it is typically thought to be extremely unlikely to occur in Bollywood.

Amrita Rao, the 'Vivaah' girl, and RJ Anmol's love story, on the other hand, are completely the reverse of this and appear to be very intriguing. The first time Amrita and Anmol met was in a radio studio about 14 years ago, in the year 2008. Although Anmol did not question Amrita during their initial meeting, he made sure to obtain her contact number through any method possible. Anmol was similarly successful in this quest and was able to get Amrita's contact number during their very first encounter. However, following their initial meeting, none of them spoke to the other for a year because they were both so preoccupied with their different work lives.

However, it is considered that God himself creates some couples, which is why they were connected to one another in some way. The same thing happened to Amrita and Anmol when they met again owing to some work obligations, and subsequently, they both began dating. Anmol claimed that Amrita had a very kind and affable character, which was the major reason he admired her so much and fell in love with her. In reality, Amrita and Anmol did not even disclose their connection to anyone and kept it hidden from the public for close to seven years.

They recently welcomed a newborn boy and are currently both content to be married to each other. RJ Anmol and Amrita Rao desire to keep their romance private. The couple prefers to keep their private lives out of the public eye, whether it be their wedding or Amrita Rao's pregnancy. The audience was startled by their wedding announcement in 2016, and then by reports of their pregnancy in 2020, when Amrita was nine months pregnant.
Amrita Rao's Movies and Career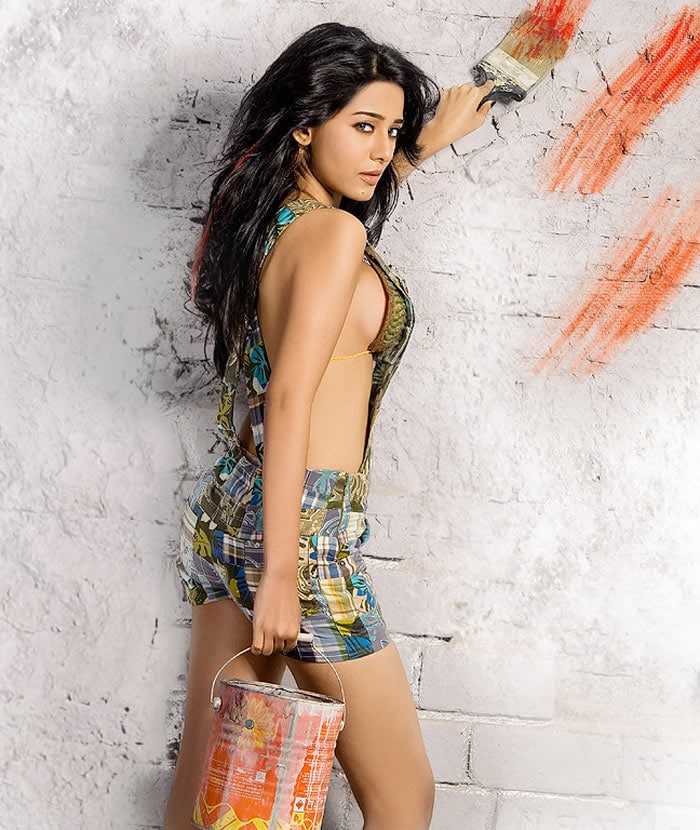 Amrita Rao started modelling for certain advertisements in addition to her college education. Raj Kumar Santoshi saw her in a Perk advertisement and approached her about a role, but she declined since she wanted to focus on her education. However, the director was too kind to give her another part in the film The Legend of Bhagat Singh, claiming that it would only take 5 days to shoot because the part was so brief, to which Amrita quickly consented. After completing her studies, she made her acting debut in the 2002 film Ab Ke Baras, which was released prior to The Legend of Bhagat Singh. The movie was not successful. But Ishq Vishk, written by Ken Ghosh, made her a star in 2003.
In the film, Amrita Rao starred opposite Shahid Kapoor. She made appearances in popular films like Main Hoon Na and Masti in 2004. In 2005, the films Shikhar and Vaah! Life Ho To Aisi, which starred Shahid Kapoor, were both box office duds. However, she made a comeback in the 2006 Shahid Kapoor romantic drama Vivah, which was directed by Sooraj Barjatya.

It turned out to be her signature film in which she portrayed an ideal girl who was marriage material. Amrita Rao made her Telugu cinema debut in 2007 with Mahesh Babu, a legendary actor in the language. She had a cameo in the title song of the 2008 Hindi film Heyy Babyy. Amrita Rao received a great deal of praise from critics for her performance in the Shyam Benegal-directed film Welcome to Sajjanpur in 2008. The movie was shown at a global film festival.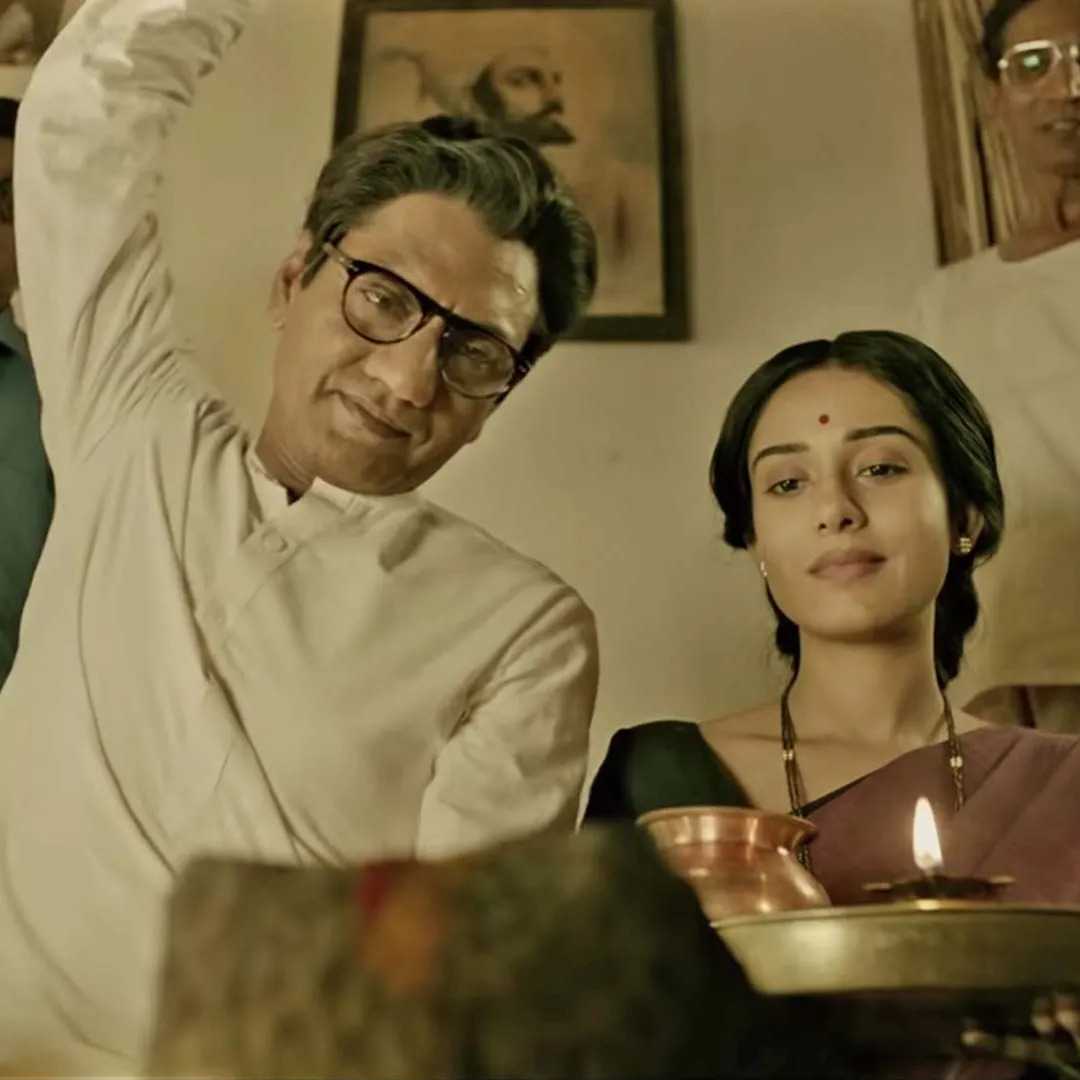 The box office performance of her films My name is Anthony Gonsalves (2008), Victory (2009), Shortcut (2009), and Love U...Mr. Kalakaar! (2011) was all awful. Amrita Rao later made an appearance in Jolly LLB, a movie that won a National Award (2013). Amrita Rao then acted in movies including Thackeray (2019), Satyagraha (2013), and Singh Saab the Great (2013). In 2009, Amrita Rao made an appearance as the Judge on the reality program Perfect Bride. With the 2016 television series Meri Awaaz Hi Pehchaan Hai, Amrita Rao made her TV acting debut. Amrita Rao was identified by M. F. Husain as his second inspiration, and the actress's work in the film Vivah inspired numerous of his paintings.
Best Movies of Amrita Rao
Amrita Rao Movie- Main Hoon Na
In a small Indian town, Laxman Prasad Sharma resides with his mother Madhu. He attends a nearby college and is in love with the tomboyish Sanjana Bakshi(Amrita Rao). When Ram enrolls, the College gains a new student; at first, there is a great deal of conflict between Ram and Lakhsman, but this quickly changes to a close friendship.

Ram is even given a room to stay at Lakhsman's home and introduced to his mother. Then, when renegade former Indian army man Raghavan Datta holds roughly 100 students hostage to halt the prisoner swap between India and Pakistan, all hell breaks loose on campus. Ram's true identity is also revealed by Raghavan, a truth that Ram had managed to hide from everyone in the town and among the college students, as well as his ulterior motivation for interfering in the lives of Madhu and Lakhsman.
Amrita Rao Movie- Vivah
Poonam (Amrita Rao) is an orphan who was raised by her uncle Krishna Kant (Alok Nath) after her parents died. He regards her as a gift, stating that his life's goal is to raise and marry off this daughter. Poonam resides with her Chacha (uncle) and Chachi (Seema Biswas), as well as their daughter Choti (Amrita Prakash). The aunt dislikes Poonam because she is more attractive than Choti. Chacha, on the other hand, arranges a marriage for Poonam with the son of a wealthy, industrialist family from Delhi.

Whereas Prem (Shahid Kapoor) is the magnanimous bride-groom who decides to spend a month at his wife's parent's home each year, well-bred Pooja is the ideal shudh Hindi-speaking addition to the clan. The wedding day approaches, but a fire in Krishna Kant's home puts Poonam and Prem's well-behaved love to the test.
Amrita Rao Movie- Thackeray
Balasaheb Thackrey works as a newspaper cartoonist. But his editor isn't happy because he draws cartoons of politicians, which hurts his paper's sales. He is encouraged to try something new, but he refuses, and his sole goal now is to fight for the rights of the Marathi people. He notices that Marathi people lack respect and are forced to do odd jobs. He begins to help the needy with a few people and gains respect. To fight for his rights, he breaks the law and enters the political arena. After entering politics, he establishes the Shiv Sena, a political party named after Shivaji Maharaj.
Amrita Rao Movie- Jolly LLB
Subhash Kapoor's Jolly LLB is a Bollywood comedy-drama film. Arshad Warsi, Amrita Rao, and Boman Irani star in the lead roles. Krsna of Tanu Weds Manu fame composed the music. The film is set to be released on March 15, 2013. The film is a social satire on the Indian legal system. The plot revolves around Jolly (Arshad Warsi), a struggling lawyer who aspires to be as successful as his idol (Boman Irani). But when he is assigned a court case against his idol, Jolly must prove his worth and legal abilities in order to win the case! Jolly is from a small Indian town.
Amrita Rao Movie- Ishq Vishk
A college student (Shahid Kapoor) falls in love with his childhood friend after wooing her (Amrita Rao). Rajiv Mathur decides to go conditionally steady with a fellow college student, Payal, so that he can go on an outing. Payal accepts and follows him. During the outing, he becomes intoxicated and attempts to molest her, prompting her to dump him. Rajiv then turns his charms on another beauty, the stunning Alisha Sahay, feeling slighted but not defeated. But will she be as tolerant as Payal?
Amrita Rao's Movie List and Career Timeline
Amrita Rao's Controversies
Amrita Rao - Shahid Kapoor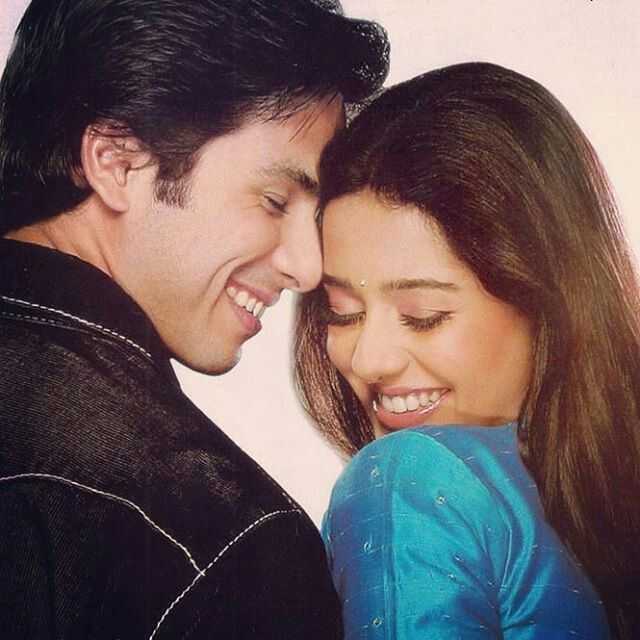 Shahid Kapoor and Amrita Rao were rumoured to be secretly dating back in 2006. Shahid was in a relationship with Kareena Kapoor at the time, but gossipmongers were busy linking him to his Vivah co-star Amrita. Several speculative stories about Shahid and Amrita had surfaced on the internet, and while neither of them paid much attention to it, their rumoured affair had become quite a talking point. During an interview, Amrita was asked if her previous relationship with Shahid had 'embarrassed' her, and she decided to clear the air once and for all. They were 'not even friends,' she claimed. In fact, Shahid is just a 'good colleague' to her, and they have tremendous respect for each other.
Amrita Rao - Esha Deol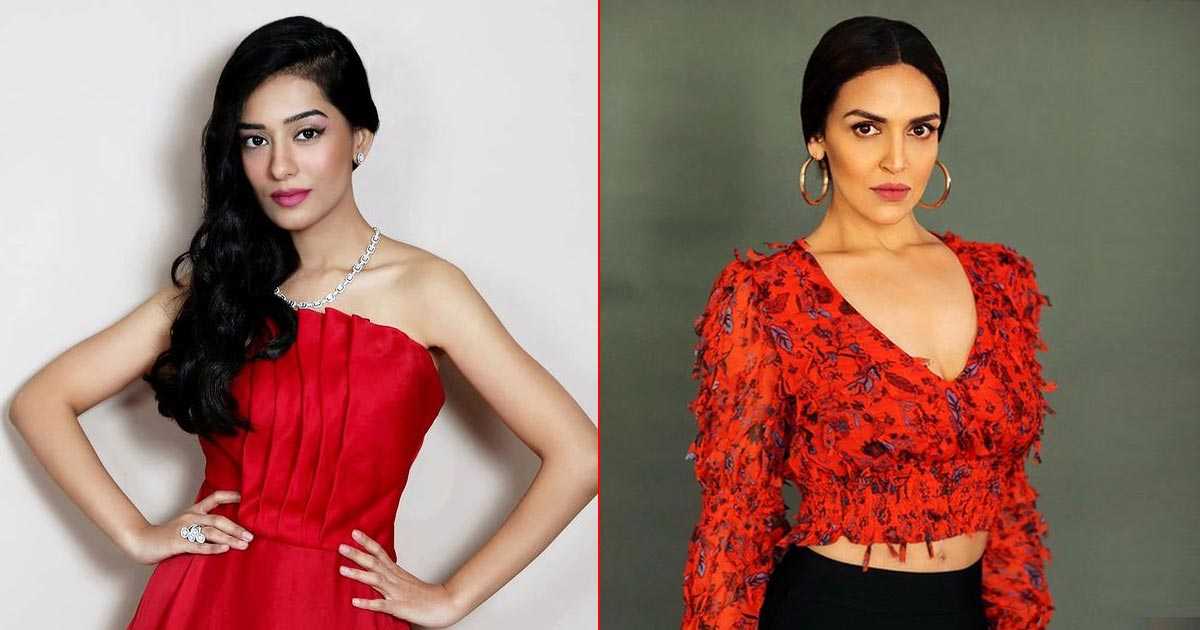 Amrita Rao and Esha Deol had previously collaborated on the 2006 film Pyare Mohan. While they both played shy, demure girls on-screen, they disliked each other off-screen. They were soon involved in a catfight that turned as ugly and as bad as you can imagine. According to reports, Amrita made some nasty comments about Esha on the set. The latter slapped the former in a fit of rage. 'Yes, I slapped Amrita,' Esha Deol said. She abused me in front of my director, Indra Kumar, and my cameraman one day after pack-up, which I thought was completely inappropriate. In the heat of the moment, I slapped her to protect my self-respect and dignity. I have no regrets because she deserved it for her behaviour toward me at the time. All I did was stand up for myself and my dignity.
Amrita Rao - Ranbir Kapoor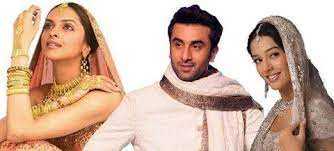 Amrita Rao has also been involved in controversy. When she turned down a film with Ranbir Kapoor, the actress made headlines. This occurred in 2007 when Yash Raj Films offered her a role in which she had to kiss Ranbir on-screen. When this journalist questioned Amrita Rao about the raging controversy, she decided to clear the air. "I chose not to participate because I had reservations about certain aspects." Kissing was never a problem. "I really don't understand how this issue of kiss came up in the first place when the truth is that the issue was something entirely different," Amrita admits.
Amrita Rao's Networth and Income
Amrita Rao, an Indian actress and model has a $20 million net worth. In June 1981, Amrita Deepak Rao was born in Mumbai, Maharashtra, India. Amrita Rao has made appearances in Telugu and Bollywood movies.
Amrita Rao's Awards and Achievements
Dada Saheb Phalke Film Festival
2019 Best Debutant Performance - Marathi Cinema Thackeray (2019)
IIFA
2004 Best Female Debutant Star Ishq Vishk
2004 Sony Face Of The Year – Female
Stardust Awards, India
2004 Superstar of Tomorrow - Female Ishq Vishk (2003)
2009 Best Actress Welcome to Sajjanpur (2008)
5 Interesting Facts About Amrita Rao
Amrita Rao had a liberal outlook while coming from a Konkani-speaking, extremely traditional and strict Hindu household.
Amrita made her debut in the public eye in the music video for the song Woh Pyar Mera by Alisha Chinoy. Amrita received a 2003 Filmfare Best Female Debut Award nomination.
During her college years, Amrita made several appearances in TV ads.
Amrita and Mahesh Babu co-starred in the 2007 Telugu movie Athidhi, which grossed $35 million worldwide against a $20 million production budget.
In the 2006 movie Vivah, Amrita co-starred with Shahid Kapoor and the movie grossed Rs. 54 crores at the box office.
Social Media
Frequently Asked Questions