Sushmita Sen Boyfriend, Relationships, Biography, Struggles, Facts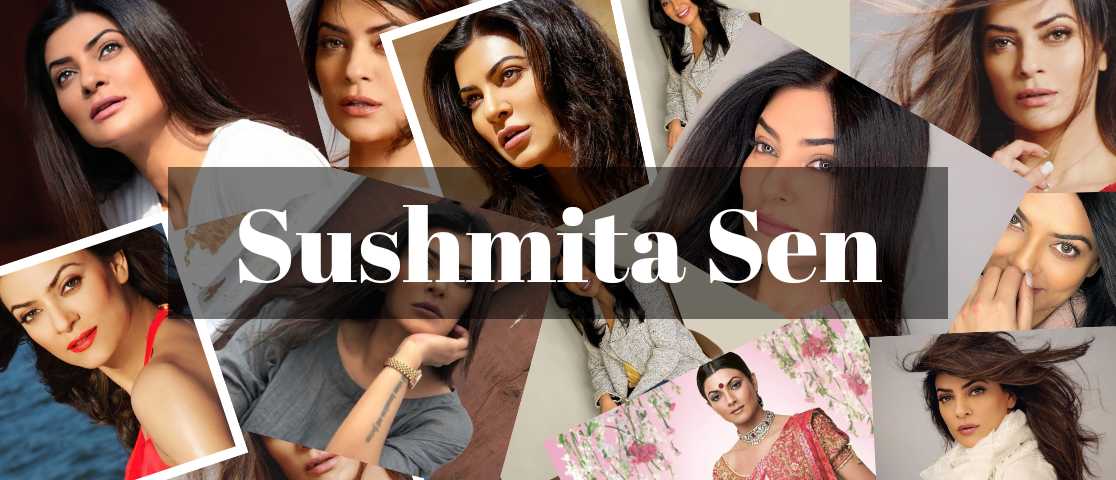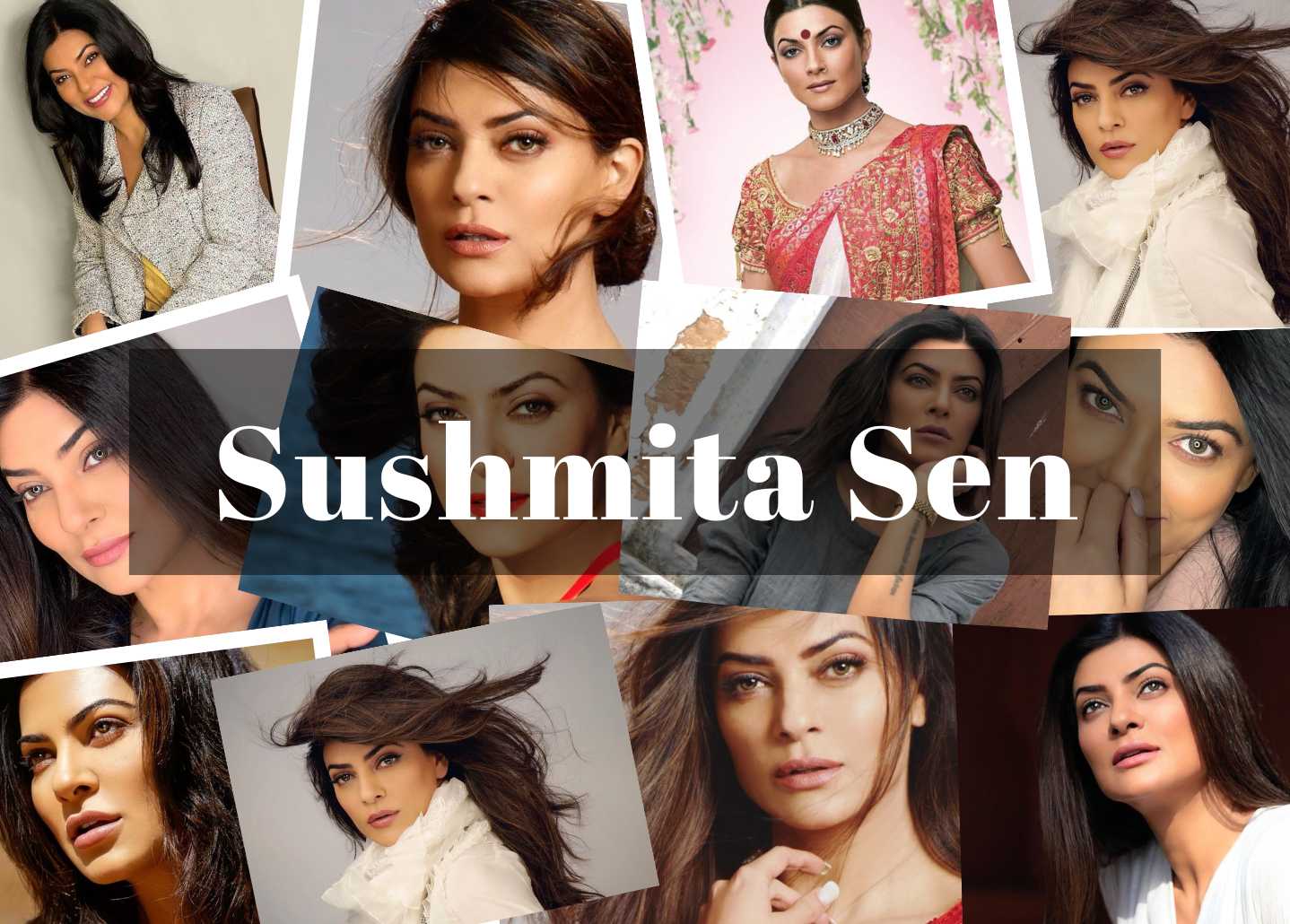 Sushmita Sen is regarded as one of India's most influential celebrities. At the age of 19, she became India's first Miss Universe winner. She entered the film industry two years after winning the crown and was cast in Mahesh Bhatt's film Dastak alongside Sharad Kapoor and Mukul Dev. The film's plot revolved around the life of Miss Universe, who was stalked and troubled by a stalker.
Education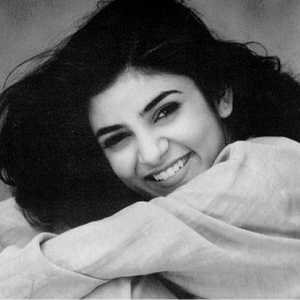 Sushmita Sen's birthday is on November 19, Sushmita en's date of birth is 1975, Sushmita Sen's place of birth is Hyderabad, Andhra Pradesh, India, Sushmita Sen's family belongs to Bengali community. Sushmita Sen's age is 47 years as of 2022. Sushmita Sen's Zodiac Sign is Scorpio.

Sushmita Sen attended the Air Force Golden Jubilee Institute in Delhi for her education. Sushmita Sen's school was St. Ann's High School in Secunderabad. Sushmita Sen went to various schools in Jorhat and Nagpur but spent the majority of her time at the Air Force Golden Jubilee Institute and Air Force Silver School in Delhi. Sushmita Sen was a tomboy who spent most of her time with boys. Sushmita took to Instagram to share an old-school photo of herself with her classmates.

Sushmita Sen, then 17 years old, who went on to win the Miss Universe title in 1994, had no idea a year ago that the next year would be a watershed moment in her life. Sushmita Sen was a typical adolescent, naive and introverted, going to school with her friends. She couldn't speak English until she was 16 years of age because her schools were Hindi medium. Sushmita Sen later not only mastered English but also became an English Honors student and earned a degree in Journalism. Because of her birthplace, Sushmita Sen is fluent in Urdu.

Family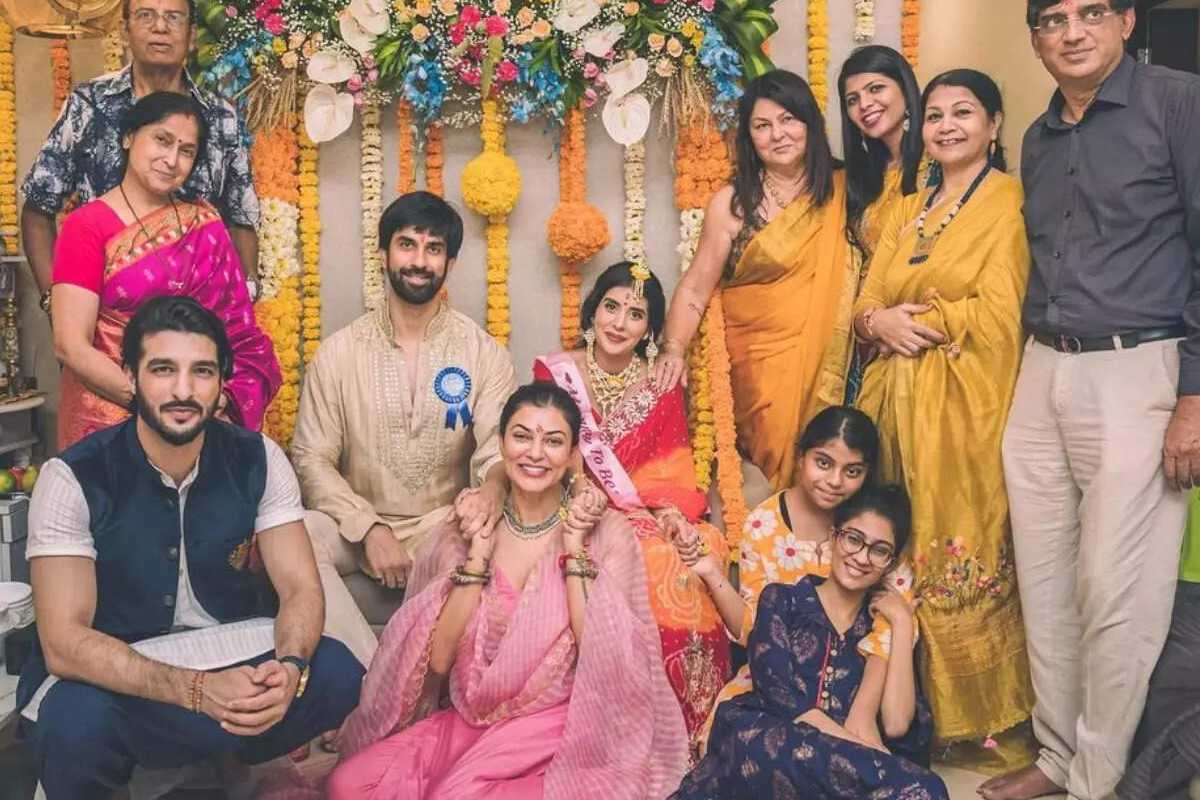 Sushmita Sen is the daughter of a retired officer in the Indian Air Force. Her mother was a jewellery and fashion designer. Her father, Shubeer Sen, is a former Indian Air Force Wing Commander, and her mother, Subhra Sen, is a jewellery designer and the owner of a Dubai-based store. Sushmita Sen has one younger sibling Rajeev Sen. Rajeev Sen is married to Charu Asopa. Charu Aposa is an Indian Television actress. In the year 2000, Sushmita Sen decided to take on the role of a single mother in real life. In the year 2000, she adopted a baby girl named Renee. Later that year, in 2010, she adopted another three-month-old girl, Alisah. Sushmita Sen was only 24 years old when she decided to adopt her daughter. She has always been enthusiastic about taking part in worthy causes. Sushmita Sen even travelled to Pakistan in 2005 as part of peace efforts.
Sushmita Sen made headlines when she announced as a 24-year-old woman that she would be adopting a girl child. With her career blowing up, many questioned whether it was a wise decision to become a mother at such a young age, let alone a single mother. Sen, on the other hand, has been praised for doing what she thought was right. Sushmita wrote a long, heartfelt post about her own motherhood journey. The actor stated that becoming a parent was a big decision, writing, "Renee was born from my heart when I was only 24 years old." It was a significant decision!! Many people questioned it. Why should you adopt? How will you raise a child if you aren't married? Are you prepared to raise a child as a single parent? Do you understand the implications of this decision for your professional and personal life? The questions and opinions were numerous... Despite this, I did what felt right in my heart. I knew I was prepared to become a mother. And it turned out to be the best decision I'd ever made, one so significant that I repeated it!! Now I have two children Renee and Alisha.

Boyfriend
Randeep Hooda-Sushmita Sen
Randeep Hooda and Sushmita Sen's relationship had been in the news for three years and was widely publicized. This relationship, on the other hand, ended in tragedy. Randeep Hooda stated in an interview that breaking up with Sushmita Sen was the best thing that had ever happened to him. Randeep had stated in an interview with The Times Of India.
Vikram Bhatt-Sushmita Sen
When Vikram Bhatt and Sushmita Sen were filming for the film Dastak, they began dating. Vikram Bhatt was married at the time, and the extramarital affair had caused him a lot of grief. Their relationship didn't last long, and they split up before things could take off.
Mudassar Aziz-Sushmita Sen
Mudassar Aziz directed Sushmita Sen's film Dulha Mil Gaya. They had begun to like each other and had gradually fallen in love. However, after a while, the two had parted ways. It was a mutual decision, and Mudassar had nothing but positive things to say about Sushmita.
Bunty Sachdev-Sushmita Sen
Bunty Sachdev is the CEO of Cornerstone, a talent management firm. He was also said to be seeing Sonakshi Sinha. When Sushmita and Bunty were seen together several times, rumours about their affair spread like wildfire. At the time, he was Sushmita's manager. Sushmita finally laughed off the rumours, and we believe her.
Imtiyaz Khatri-Sushmita Sen
Sushmita was 36 years old when she fell in love with Imtiyaz Khatri, a 22-year-old businessman. The two had walked the ramp together in Goa, which resulted in a close friendship. They were frequently seen having fun with each other and their friends. While Sushmita had never mentioned it, Imtiyaz had always stated that they were close friends.
Sabeer Bhatia-Sushmita Sen
Sabeer Bhatia, the founder of Hotmail, was rumoured to be in a long-term relationship with Sushmita before she ended it. There were rumours that Bhatia had given his lady-love a 10.5-carat diamond.
Sanjay Narang-Sushmita Sen
Sanjay Narang, a hotelier, and Sushmita Sen had a brief affair. Things were serious between Sushmita Sen and Sanjay Narang, and there were reports that he had proposed to her and she had accepted. Unfortunately, the couple is no longer together.
Ritik Bhasin-Sushmita Sen
Ritik Bhasin, a hotelier, was also one of Sushmita Sen's potential life partners. According to reports, Sushmita and Ritik have been dating for four years and were spotted together at Zaheer Khan and Sagarika Ghatge's wedding reception. They were both inseparable! However, luck had not been on their side, and they had decided to call it quits.
Rohman Shawl-Sushmita Sen
Sushmita Sen was madly in love with Rohman Shawl, a model from Noida who was 15 years younger than her. They had been in a committed relationship for over three years. Sushmita told Rajeev Masand in an interview that Rohman had sent her a DM that she had accidentally opened and found a lot of truth in his words. And that was the start of it all. Sushmita and Rohman, on the other hand, had later split up. In an interview, Sushmita revealed that Instagram played the role of cupid in her relationship with Rohman. The actress announced her split from Rohman on social media, writing, "We began as friends, we remain friends!!" The relationship was long over...but the love endures!!

Lalit Modi-Sushmita Sen
Sushmita found love in the arms of businessman and IPL founder Lalit Modi after splitting up with Rohman Shawl. On July 14, 2022, Lalit Modi announced his relationship with the former Miss Universe on Twitter. Lalit had tweeted an assortment of throwback photos with Sushmita as well as some from their recent Maldives vacation. Sushmita is reportedly dating former IPL chairman Lalit Kumar Modi, who confirmed the relationship on his Twitter account. Lalit's tweet sparked speculation about the couple's wedding, which he clarified in his next tweet, writing, "Just for clarity. They are not married and are only dating. That will also happen one day."

Sushmita Sen and Lalit Modi's marriage might happen soon as per reports.
Struggles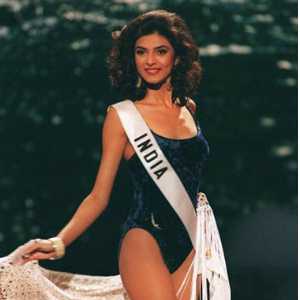 Sushmita Sen is an Indian actress and model who won the Miss Universe pageant in 1994. Sushmita Sen is the first Indian woman to win the Miss Universe title. At the age of 18, she was crowned Femina Miss India in 1994. She has worked as a film actress since winning the Miss Universe pageant. Sushmita Sen was 18 years old when she won Miss India and then Miss Universe. In 1994, she was the first Indian woman to win the Miss Universe title for India. Sushmita Sen is an inspiration to many, but the story behind her Miss India winning gown is equally so. On the show Jeena Isi Ka Naam Hai, Sushmita Sen can be seen conversing with late actor Farooq Shaikh. Sushmita Sen is seen in the video explaining how her Miss India gown was made.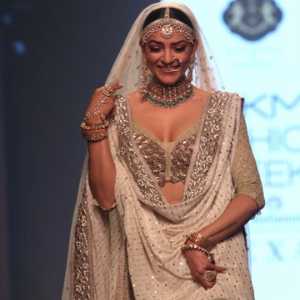 It wasn't any famous designer, after all! Because her family couldn't afford it, Sushmita Sen had the winning gown handmade by a local tailor. Do you know that Sushmita Sen comes from a middle-class family? They couldn't afford an expensive gown for her, but that didn't stop them from pursuing her dreams. We didn't have enough money to buy designer costumes, and I needed four. We were middle-class people who were aware of our limitations. "My mother told me that they were not going to look at my clothes, but at me," Sushmita Sen says in the video. After purchasing the fabric from Sarojini Nagar market, we gave it to a local tailor downstairs and asked him to make a nice dress out of it. My mother made a small rose out of the leftover fabric. We also purchased new black socks, cut them, added elastic, and I wore them as gloves. The story's message for Sushmita Sen was to make people realize that they don't need money to get what they want; they just need the right intention. "You don't need money to get what you want; your intention should be right," she said.

Career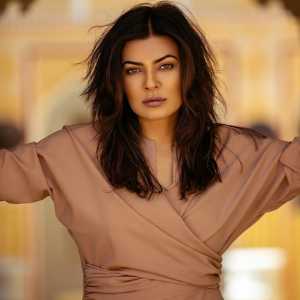 Sushmita Sen is an Indian actress and model who won the Miss Universe pageant in 1994. She is the first Indian woman to win the Miss Universe title. At the age of 18, she was crowned Femina Miss India in 1994. She has worked as a film actress since winning the Miss Universe pageant.

Former Miss Universe Sushmita Sen made her Bollywood debut in 1996 with the film Dastak. She was most recently seen in the critically acclaimed web series Aarya 2. She has appeared in a number of films, including Biwi No. 1, Do Knot Disturb, Main Hoon Na, Maine Pyaar Kyun Kiya, and others.

Sushmita Sen first appeared as herself in a Bollywood film titled Dastak in 1996. Despite the fact that the film did not fare well, she was noticed and thus began her career on the big screen. She has since played a variety of characters as well as some hit songs.

Highest Rated Movies
Aarya -7.8
Aarya's story revolves around Aarya Sareen, a caring mother, and a loving wife. She is, however, quite naive, and is unaware of her husband's illegal business. After Aarya's husband Tej Sareen, a pharma baron, is mysteriously killed, things go bad for their family. The drug mafia and illegal syndicates want to kill him and his entire family. As a result, Aarya joins the gangs. The show follows her journey to becoming the mafia queen who seeks vengeance on those who murdered her husband. She is also responsible for her three children.
Main Hoon Na - 7.0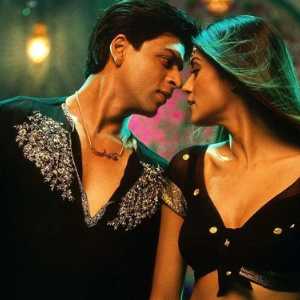 In Farah Khan Kunder's 2004 film Main Hoon Na, Sushmita Sen completely stole the show. She plays Miss Chandni Chopra, a chemistry teacher who is the apple of Major Ram Prasad Sharma's (Shah Rukh Khan) eye. She helps a student's life turn around while also keeping her calm in far too many disastrous situations.
Nirbaak - 6.4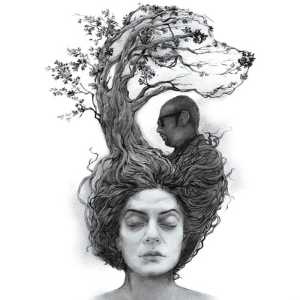 Nirbaak, Sushmita Sen's first and only Bengali-language film, was directed by Srijit Mukherji. The experimental film did not fare well at the box office, but it is a fantastic binge. It tells the stories of a woman (Sushmita Sen), three men, a tree, and a dog, and how they are all connected.
Samay: When Time Strikes - 7.0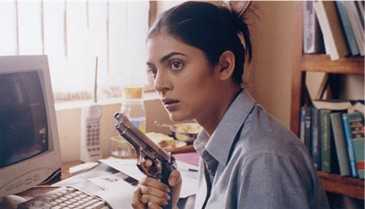 Samay: When Time Strikes is an excellent murder-mystery thriller starring Sushmita Sen as ACP Malvika Chauhan. The plot is based on David Fincher's 1995 classic Seven, which starred Brad Pitt and Morgan Freeman as the protagonists, but with many changes. It'll keep you guessing until the final frame and convince you that no one else could have played Chauhan's gritty character better than Sen.
Maine Pyaar Kyun Kiya - 5.6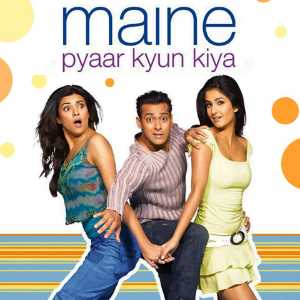 This 2005 comedy has a few standout moments, but it's Sushmita Sen's genuine performance as a nurse, friend, and aunt that keeps you interested. Sushmita Sen plays Naina, a doctor who works with Samir (played by Salman Khan). Samir is a commitment-phobe who eventually realizes Naina is the one. This eventual realization comes at the expense of comical plot twists, as is typical of David Dhawan.
Aankhen - 7.4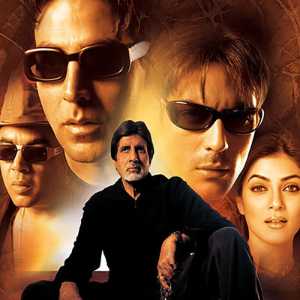 Aankhen is one of Bollywood's most brilliant heist films. It tells the story of Vijay Singh Rajput (Amitabh Bachchan), a disgruntled bank employee who is fired due to his volatile behaviour. With Sushmita Sen's assistance, he devises a master plan to rob his employer by training three blind men to do the deed. She plays Neha, a teacher who is blackmailed by Rajput to help train the blind men because Rajput believes no one will suspect them.
Career Timeline
Controversies
Vikram Bhatt Extra Marital Affair
When Vikram Bhatt and Sushmita Sen were filming for the film Dastak, they began dating. Vikram Bhatt was married at the time, and the extramarital affair had caused him a lot of grief. Their relationship didn't last long, and they split up before things could take off.
Sushmita Sen better half of Lalit Modi
Sushmita found love in the arms of a businessman and IPL founder Lalit Modi after splitting up with Rohman Shawl. On July 14, 2022, Lalit Modi announced his relationship with the former Miss Universe on Twitter. Lalit had tweeted an assortment of throwback photos with Sushmita as well as some from their recent Maldives vacation with Sushmita Sen. The former cricket administrator also updated his Instagram bio and cover photo. While his profile photo showed him and his ladylove, Sushmita Sen, his bio stated, "My love @sushmitasen47," followed by a few love-struck emoticons.
Net Worth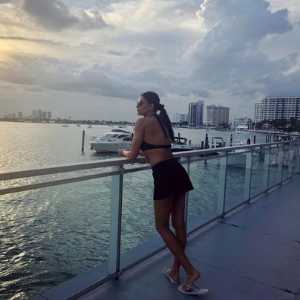 Sushmita Sen's estimated net worth in Indian rupees in 2022 will be around 74 crores (around $10 million). She is a senior actress in Bollywood who rose to prominence as a leading lady at a young age. Sushmita Sen's monthly salary exceeds 60 lakh rupees. Her main source of income is her work as a model and film actor. Sushmita Sen is paid between 3 and 4 crore rupees per film.

She also earns money from well-known brands through endorsements, sponsorships, advertising, and television appearances. A Sushmita brand endorsement typically costs around 1.5 crores. Her fortune has steadily increased over the last few years. Sushmita Sen earns a staggering 9 Crore INR per year.

Actress Sushmita Sen has given herself a new Mercedes AMG GLE 53 Coupe, which is black. On Saturday, Sushmita posted pictures of her new automobile on Instagram to share with her followers. Sushmita was seen greeting and interacting with various people in the video as her automobile was hidden. According to Car Dekho, the car costs 1.63 crore (ex-showroom) and 1.92 crore (on-road) in Mumbai.

Awards
Interesting Facts
When Sushmita was asked to represent Miss World while Aishwarya Rai represented Miss Universe, she declined.
The Miss India organizers asked Sushmita to compete in Miss World while allowing Aishwarya Rai, the first runner-up, to compete in Miss Universe. "I was outraged. When you rightfully win something, you are not requesting it. 'We can't do anything about it, Miss World is in November, and we'll figure out your passport until then,' it's easy to say "Sushmita stated. "I told my father that I'm not going for anything else, and if I can't go for Miss Universe, no one else can," she continued.
Renee's Reaction When Sushmita Sen Found Out She Was Adopted
Renee was adopted after much difficulty by Sushmita Sen, who was 24 at the time. Sushmita stated that she informed Renee of the adoption via the game of Opposites. We started playing Opposites, like tall-short, and then I said adopted and biological, Sushmita explained, adding that she told Renee that biological is boring. She stated: Biological is boring... everyone is born from someone's stomach,' I told her. What would make you want that? You're unique because you were born from the heart. Renee enjoyed playing the game and telling everyone, 'You're biological... oh, you're boring,' said Sushmita.

Sushmita Sen offered to assist Renee in locating her biological parents.
Sushmita Sen told Renee on her 16th birthday that when she turns 18, she will be able to access information about her adoption from the court. "I told her that we don't know if the court has her biological parents' names, but there is information in an envelope that is only legally hers after she turns 18." I didn't want to give her incorrect information because I didn't want her heart to be broken there. 'I'll take you whenever you're ready... we have to go,' I told her. 'But why do you want me to go find out?' she asked. 'You don't have to, but if you want, I'll help you find your way,' I said.
Why Sushmita Sen Decided To Retire From Her Job Following Alisah's Adoption
Sushmita Sen claimed that her response was obvious when she contemplated whether she would regret doing films or foregoing time with Alisah if she hadn't chosen to do them. For me, it was an obvious choice. I didn't sponsor a child; instead, I had children She spoke. With Renee, I played a more supportive position, but with Alisah, I decided to take a different approach.
Sushmita Sen Hoped for a 'Main Hoon Na Returns'
I have been pursuing Farah Khan and admonishing her that we must complete Main Hoon Na Returns. There is no franchise better than that one, Sushmita added. Shah Rukh Khan played the lead in Main Hoon Na, Farah Khan's first film as a filmmaker, while Sushmita played his love interest.
Illness
Sushmita Sen talks about the day she was told she would always need to take steroids. I sought treatment in London and in Germany, and both times the specialists there said I would always need to take steroids. I said I cannot live with steroids in my body since I can already feel their adverse consequences. I was unable to open my eyes because they were swollen, and my vision was declining. I have to increase my steroid intake to accommodate energy. I was taking 60 mg per day, and if there was a conference or a performance, I would increase that to 100 mg Sushmita revealed.
Finally, in October 2016, I lost it. I was taken to Abu Dhabi after collapsing, where they took me off steroids and performed the Synacthen test once more before releasing me because I had to go to Dubai Susmita tacked on. When the doctor called to advise her not to take the steroids since her body was creating adrenaline, she had just about arrived when he spoke. In his 35 years of practice, he claimed that no patient who experienced an adrenalin failure ever recovered their ability to produce cortisol. He urged her to stop taking the steroids and let her know she may have withdrawal symptoms. Sushmita said, I went through the hardest withdrawal from October 2016 to October 2018 and it profoundly affected me.

Profile Summary
How to book a personalised celebrity video wish from a celebrity similar to Sushmita Sen?
Knowing about Sushmita Sen is so much fun. How about getting a message from a celebrity similar to Sushmita Sen? Tring makes it possible!

Now you can get a personalised celebrity video message from over 12000+ celebrities!

What's better than your favourite celebrity making a video for your loved ones? This is your chance to get a personalised celebrity message from celebs like Daisy Shah, Shankar Mahadevan, Shaan, Salim Merchant, Shraddha Arya and many more!

All the best experiences, moments and special wishes in one FREE Celebrity Video!

It takes just 4 steps to share the best anniversary wishes with your wife. Surprise your loved ones now!


Click here to fill out the form above.
Fill in the required details
Click on "Claim Your Rewards"
Select your favourite celebrity.
Your Personalised Celebrity Shoutout Video/Message will be delivered to your mail/Whatsapp, which takes care of your pocket as well!
Ready to make memories?
Book your wish now!
Social Media
Frequently Asked Questions