Randeep Hooda | Personal Life, Filmography, Affairs, Controversies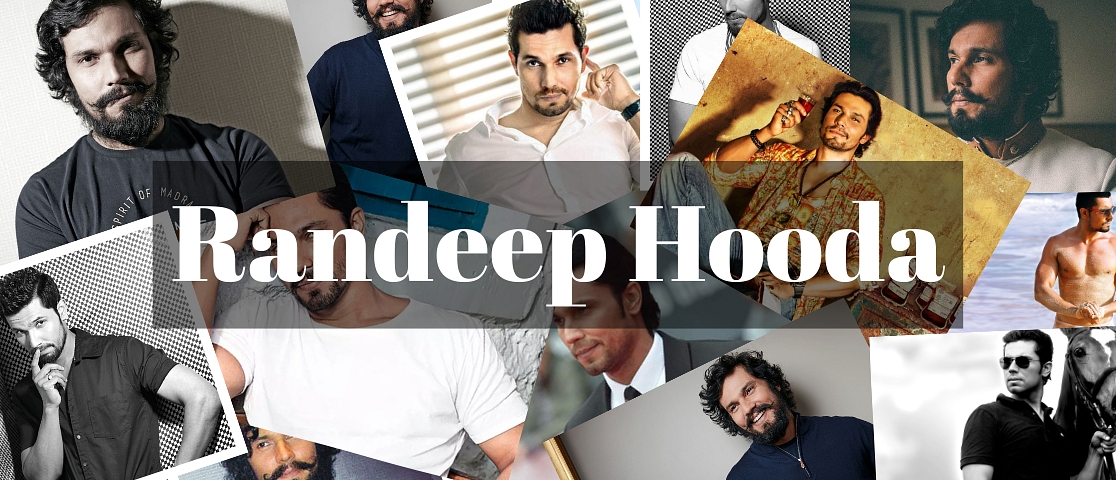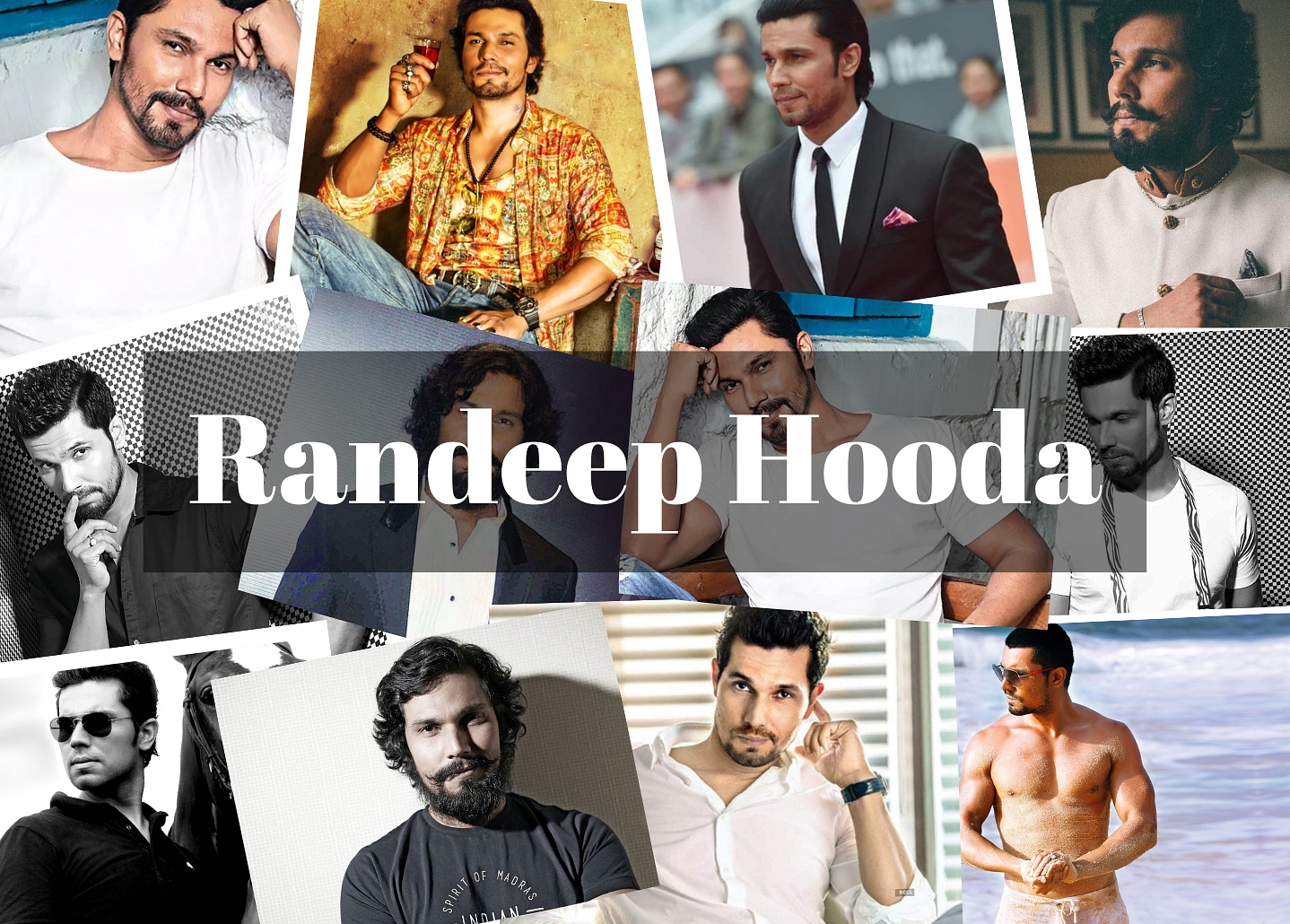 Randeep Hooda is an actor and equestrian from India. Born on 20 August 1976 in Rohtak, Haryana, he is a versatile performer and is best recognised for his work in Hindi cinema. Randeep Hooda has received honours like two Stardust Awards and nominations for the International Indian Film Academy Awards and Filmfare, respectively
Randeep Hooda's Childhood and Randeep Hooda's Education
Randeep Hooda spent most of his childhood with his grandparents in his hometown in Haryana as his parents were always travelling and mostly lived in the Middle East. Randeep Hooda did his schooling at Motilal Nehru School of Sports (MNSS), a boarding school in Rai, Haryana. He also participated in swimming and equestrian sports and went on to win medals at a national level.
With time, Randeep Hooda started developing a liking for theatre and started participating in school plays. His first gig as a stage actor was that of a lion, where he was asked to wear a lion's mask and just roar. He also started directing his school plays and got immense recognition for the same. Randeep Hooda said in an interview that he loves being in front of people which is why he got into theatre. His parents, however, wanted him to pursue MBBS which is why they transferred him to Delhi Public School, R.K. Puram in New Delhi. He did not like the transition from being a popular kid in his previous school to becoming a nobody in his new school and described it to be a difficult one.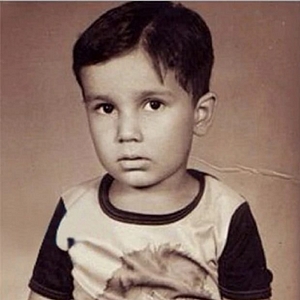 In 1995 after completing his schooling, Randeep Hooda moved to Melbourne in Australia where he did his bachelor's degree in marketing from the University of Melbourne. He then pursued his master's degree in Business Management and Human Resource Management. During his time in college, he worked as a waiter, a taxi driver, in a Chinese restaurant and at a car wash centre.
Claim Your FREE Celebrity Shoutout
✕
Claim Now!
Randeep Hooda's Family
Randeep Hooda's father is Dr Ranbir Hooda and his mother is Aasha Devi. Dr Ranbir Hooda is a doctor and a professor by profession and Asha Devi is a social worker and politician by profession. He is the second child among three siblings. He has an elder sister, Anjali Hooda Sangwan, who is a doctor trained in India and the United States of America.
She is also a nutritionist and lives in the United States of America. Randeep Hooda also has a younger brother, Sandeep Hooda, who is a software engineer residing in Singapore. Despite rumours, Randeep Hooda is unmarried; he does not have a wife as of July 2022.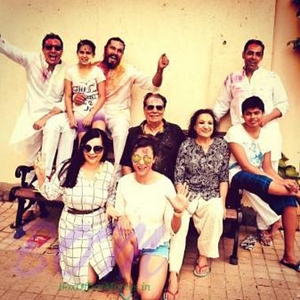 Talk To Similar Celebrities
Randeep Hooda's Relationship and Affairs
Sushmita Sen
Randeep Hooda was dating former Miss Universe Sushmita Sen from 2006 to 2009. He later revealed that ending the relationship was the most liberating feeling and that he felt like he could use his energy in his craft.
Neetu Chandra
Randeep Hooda dated another actress Neetu Chandra who has acted in films like 'No Problem' and 'Apartment'. They dated from 2010 to 2013. Neetu Chandra said in an interview post-breakup that she still respects Randeep Hooda and that they are still very cordial with each other. She also credited Randeep for instilling seriousness in her profession as an actor.
Lin Liashram
As recently as 2022, it is rumoured that Randeep Hooda has been dating 'Axone' star, Lin Laishram. He posted a pic wishing her a happy birthday and his close friends also think that they have been together for almost a year.
Randeep Hooda's Struggles
Randeep Hooda's life has been a rollercoaster of a life. From debuting in one of the most celebrated movies of the 21st Century to not having any work at all for years, he has seen a lot in his life and that has helped him in staying humble and out of the spotlight for the majority of his career. Even though Randeep Hooda's debut movie was a major hit at the box office, it didn't help much in kick-starting his career. He had to wait another 4 years just to bag another movie roll. During that time, he worked as a model and also featured in a number of TV Commercials just to make ends meet.
He also assisted Naseeruddin Shah at improv workshops to make some extra money. Even when he got to work in movies, they turned out to be disasters and it further decreased his chances of getting his big break. After the success of Saheb, Biwi Aur Gangster, he did manage to get some recognition but it quickly died out and he didn't work for a few years. His project on the Battle of Saragarhi was also shelved because a similar movie called 'Kesari' by Akshay Kumar was released and the producers knew no one would watch two very similar movies.
Randeep Hooda's Career
Randeep Hooda returned to India in 2000 to work in the marketing department of an airline company. He also started working as a part-time model and in amateur theatre in Delhi. When Randeep Hooda was rehearsing for the play 'To Teach His Own', director Mira Nair approached him and asked him to audition for her new film 'Monsoon Wedding'. He bagged the role of an NRI from Australia and was praised for his performance. The film was a critical and commercial hit.
Even after the success of Monsoon Wedding, Randeep Hooda did not receive enough attention and had to wait 4 years to bag another role. He featured in a number of TV commercials and did theatre to sustain himself financially and also assisted Naseeruddin Shah in an improvisation workshop at the National School of Drama in New Delhi. After a long wait of 4 years, Randeep Hooda starred in a number of critically and financially disappointing films, such as D (2005), Darna Zaroori Hai (2006), Risk (2007), Ru Ba Ru (2008), Love Khichdi (2009) and Karma Aur Holi (2009). When Randeep Hooda starred in the critically acclaimed Once Upon a Time in Mumbaai (2010), his career took a change for the better.
Randeep Hooda was then recognised for his work in Saheb, Biwi Aur Gangster (2011), which led to a nomination for an IIFA Award for Best Supporting Actor. Randeep Hooda continues to receive plaudits for his performances in movies like the road drama Highway (2014) while enjoying success at the box office thanks to his leading parts in the thrillers Jannat 2 (2012) and Jism 2 (2012). Randeep Hooda is also featured in biopics like Rang Rasiya (2014) and Sarabjit (2016)
As of 2022, Randeep Hooda's net worth is $12 Million which is about 90 crores INR. He charges 5 to 6 crores per movie and earns around 70 lakhs a month.
Once Upon A Time In Mumbaai
Randeep Hooda got his big break by playing the role of ACP Agnel Wilson in the critically acclaimed film, Once Upon a Time in Mumbaai. He was praised for his chameleon-like performance and his ability to create a strong presence in the scene. Once Upon a Time in Mumbaai is a 2010 Hindi language crime drama gangster film directed by Milan Luthria.
It stars Ajay Devgn, Prachi Desai, Emran Hashmi and Kangana Ranaut, along with Randeep Hooda in the lead roles. It is loosely based on the lives of underworld gang leaders, Haji Mastan and Dawood Ibrahim. It shows the rise and fall of Sultan Mirza, played by Ajay Devgn, from a petty robber to one of Mumbai's most influential and flamboyant gangsters, who had connections in the film industry and politics.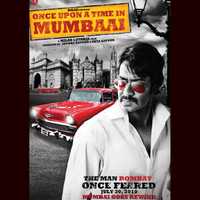 The film earned close to Rs. 85 Crores and was one of the highest-grossing movies of 2010. Randeep Hooda narrated the story through the eyes of ACP Agnel Wilson, who is based on a real-life person named Julio Riberio, who is a retired police officer and civil servant. Randeep Hooda received a lot of praise for his role, with some comparing his baritone with that of Amitabh Bachchan and saying that he was meant to play this role.
Saheb, Biwi Aur Gangster
After the success of Once Upon a Time in Mumbaai, Randeep Hooda went on to star in another critically and commercially hit film Saheb, Biwi Aur Gangster and was nominated for the Apsara Awards for Best Actor in a supporting role. Saheb, Biwi Aur Gangster is a 2011 Indian Romantic thriller starring Jimmy Shergil, Mahhie Gill and Randeep Hooda in the lead roles. Randeep played the role of, Babloo, a secret hitman and a personal driver to the Raani with whom he has a sexual relationship.
He eventually falls in love with her. He was assigned by Raja's rival party to execute him but reveals the truth to them as he didn't want to hurt Raani or her feelings. In the end, Babloo is killed by the Royal Family and before dying, Raani tells him that he can be her partner in the bedroom, but he can never be the Saheb. Saheb, Biwi Aur Gangster was praised by the critics for its engaging plotline and fast-paced storytelling.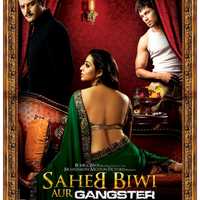 They also praised the performances of all the lead characters, especially Randeep Hooda and Mahhie Gill and said that the chemistry between them felt very raw and real. Randeep Hooda said that his inspiration for playing the character of Babloo came from his roots in Haryana, as a lot of his uncles were drivers and he also got inspired by the people around him.
Jannat 2
With one hit film after the other, Randeep Hooda was slowly cementing his place as a dependable actor; someone who could lead the role in a big-budget film and that's what he did in 2012 in Kunal Deshmukh's crime thriller movie Jannat 2. It was a sequel to the 2008 box office hit movie Jannat and starred Emraan Hashmi and Esha Gupta, along with Randeep Hooda in the lead roles.
Randeep played the role of ACP Pratap Raghuvanshi, an honest cop who is hell-bent on catching the leader of the arms racket and takes the help of a small-time arms dealer, Sonu Dilli KKC, who works as an informant for him. Sonu falls in love with Dr Jhanvi Singh Tomar, played by Esha Gupta. His world comes crashing down when he finds that Jhanvi's father, Mangal, is the leader of the arms racket. He is asked by Pratap to join Mangal's gang to get more information about him.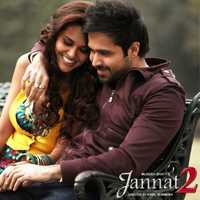 Sonu is stuck in a moral dilemma and can't choose between his family and being an aide to destroy the arms mafia. He chooses a middle ground and decides to act like he's helping both when in reality he's helping neither. He is, however, caught by a corrupt chief working for Mangal and is killed by him. An Enraged Pratap kills both Mangal and the chief and Sonu asks him to not tell his wife about the truth but to tell her that he ran away and is never coming back so that she can move on peacefully. The movie did commendable business at the box office and Randeep's performance was appreciated by the audience and the critics.
Jism 2
Randeep Hooda's next film of 2012 was Pooja Bhatt directed erotic thriller, Jism 2, starring Sunny Leone. He played the role of an assassin named Kabir Wilson. Despite the film's average performance, Randeep's dark and gory portrayal of a merciless killer was applauded by the critics. Jism 2 went on to do moderate business, amassing around Rs. 35 Crores at the box office.
Heroine
Randeep's last film of 2012 was the Kareena Kapoor starrer Hindi language drama Heroine. Directed by Madhur Bhandarkar, Randeep Hooda essayed the role of cricketer Angad Paul. He is the Vice-Captain of the Indian National Team and gets into a relationship with Mahi Arora, played by Kareena Kapoor. Mahi is a well-known actress who has alcohol problems. Her career is on a decline and to be in the limelight, she decides to date Angad. She even bags a big-budget film through Angad's connections with the film industry but she is dissatisfied with the type of role she was offered.
To prove her worth, she starts acting in a low-budget art film. Around the same time, Angad proposes marriage to Mahi but she rejects him saying that they should focus more on their careers which results in their relationship ending.
Mahi's art film also comes to a halt and she decides to work in low-budget films with newcomers to stay relevant. This, along with other factors, takes a toll on her mental health and she decides to quit acting and relocate to another country.
When someone asks her if she is Mahi Arora, she denies it and goes about doing her business. Heroine is considered Kareena Kapoor's best acting performance to date. It did average business at the box office but the performances of all the actors were raved about by the critics. Randeep Hooda did justice to his character and his reputation as a bankable actor increased further.
Murder 3
Randeep Hooda had a lukewarm start to his 2013 as he starred opposite Aditi Rao Hydari and Sara Loren in the Vishesh Bhatt directed psychological thriller movie 'Murder 3'. It is the official remake of the 2011 Colombian thriller 'The Hidden Face' and was not received well by the viewers. Randeep's performance was criticised and Mint, in their review of the movie said that Randeep "is hundreds of shades below his ability to enact a character" The film did averagely at the box office and earned a gross total of Rs. 25 crores.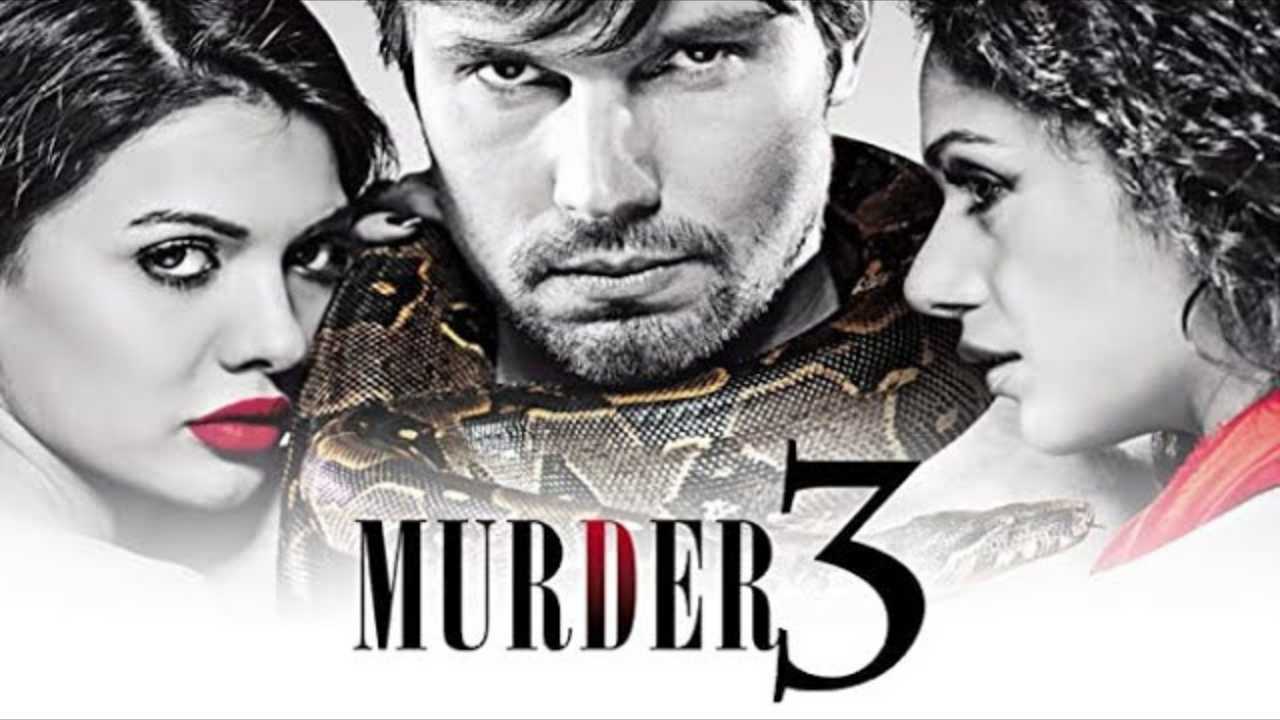 Rang Rasiya and Bombay Talkies
Later in the year, Randeep Hooda starred in a biographical period film titled 'Rang Rasiya', where he played the role of a 19th-century Indian painter Raja Ravi Varma. He also featured in a thriller titled 'John Day' alongside Naseeruddin Shah. His last film of the year was an anthology called 'Bombay Talkies' where he worked with Rani Mukerji and Saqib Saleem in the part that Karan Johar directed. Bombay Talkies was made to celebrate the 100th year of Indian Cinema and was screened at the 2013 Cannes Film Festival.
Highway
2014 proved to be one of the best years of his career in terms of commercial success. He gave back-to-back hits in the form of Imtiaz Ali's road drama film 'Highway', where he played the role of Mahabir Bahti, a gangster who abducts Veera Tripathi, played by Alia Bhatt who is the daughter of a rich and influential businessman. He is constantly on the move so that the police do not catch him. Slowly, Veera realises that she is liking this newfound freedom, away from all the worries of her past and decides to stay with the abductor.
Mahabir slowly falls in love with Veera and gets emotional seeing her care for him as his mother did. They spend the night in a tent but the police eventually find them and kill Mahabir on the spot. Highway is regarded as one of Alia Bhatt's best performances and the notion that she is just a pretty face with no acting skills was quashed after the release of this movie.
Kick
The next big hit of 2014 by Randeep Hooda came in the form of action thriller 'Kick' starring Salman Khan, Jacqueline Fernandes and Nawazuddin Siddiqui. Directed by Sajid Nadiadwala, Kick was one of the highest-grossing films of 2014, amassing a mammoth Rs. 400 crores at the box office. Randeep Hooda played the role of ACP Himanshu Tyagi who has been assigned to catch Devil Lal Singh AKA Devil, played by Salman Khan. Randeep's performance was raved about by the critics, with his calm yet imposing presence in the film being pinpointed as one of the highlights of the film.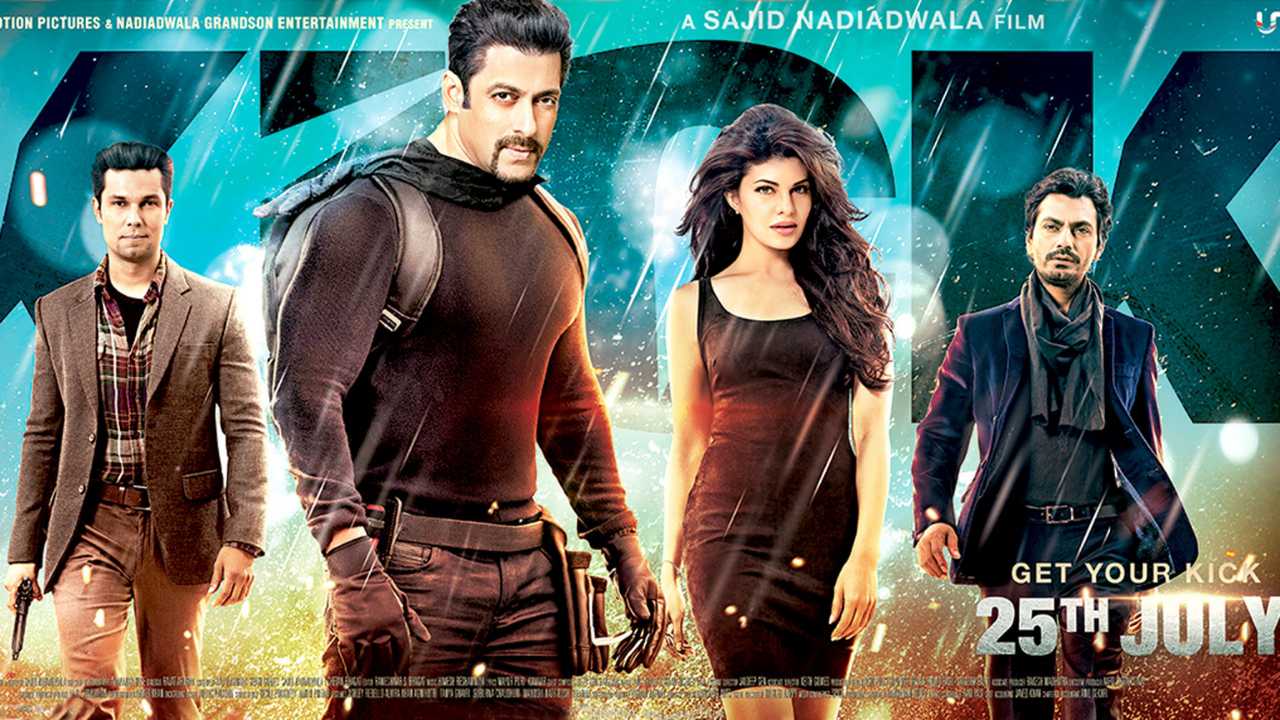 Main Aur Charles
2015 turned out to be a mediocre year for Randeep Hooda, with only one release the whole year in the name of 'Main Aur Charles' directed by Prawaal Raman. He played the titular role of Charles Sobhraj, a serial killer on the run from the police. The film was a box office flop but was well received by the critics.
Sultan and Sarbjit
Randeep came back with a bang with 4 films in 2016. 'Sultan' and 'Sarbjit' were one of the highest-grossing films of 2016. He played the titular role of Sarabjit Singh in the movie Sarbjit and the role of Sultan's boxing coach Fateh Singh in the movie Sultan. Randeep also revealed that he lost about 18kgs for the role of Sarabjit Singh and that the transformation almost took his life out of him. His other two movies did relatively poorly, with 'Laal Rang' and 'Do Lafzon Ki Kahani' failing to impress the audience and critics alike. They were also termed box office flops.
Baaghi 2
Randeep Hooda took a gap of 2 years from acting and came back on the big screen with 'Baaghi 2' opposite Tiger Shroff and Disha Patani. The film was a box office hit, earning around 250 crores and becoming the third highest-grossing film of 2018. He was also working on a project on the Battle of Saragarhi but it has been stuck in development for years.
Radhe
Randeep's latest film appearance (as of July 2022) is the 2021 Salman Khan starrer 'Radhe' where he played the role of Rana, a ruthless gangster who sells drugs to kids and college students. He is the antagonist of the movie.
Extraction
Randeep Hooda made his Hollywood debut with the Joe Russo directed Netflix film 'Extraction' starring Chris Hemsworth. He played the role of Saju Rav, a former Para Lieutenant and head of security of Ovi Mahajan Sr., a crime lord. It is a story about an Australian Black Ops mercenary who has been assigned to find an Indian druglord's son in Dhaka, Bangladesh. The mission takes a drastic turn when the mercenary has been double-crossed. The film garnered positive reviews and Randeep's character of a no-nonsense security general was praised by the critics. It was also Netflix's most watched original content, with 99 million views in the first week itself. Due to its popularity, a sequel to this movie has been announced.
Randeep Hooda's Career Timeline
| Release Year | Movie Name | Character Name |
| --- | --- | --- |
| To be announced | Swatantra Veer Savarkar | Veer Savarkar |
| To be announced | Unfair & Lovely | Lovely |
| 2021 | Radhe | Rana |
| 2020 | Love Aaj Kal 2 | Raghvendra Raj |
| 2020 | Extraction | Saju |
| 2018 | Baaghi 2 | Loha Singh Dhull (LSD) |
| 2016 | Laal Rang | Shankar Singh Malik |
| 2016 | Sarbjit | Sarabjit Singh |
| 2016 | Do Lafzon Ki Kahani | Sooraj |
| 2016 | Sultan | Fateh Singh |
| 2015 | Main Aur Charles | Charles |
| 2014 | Highway | Mahabir Bhati |
| 2014 | Kick | Himanshu Tyagi |
| 2014 | Ungli | Abhay |
| 2013 | Murder 3 | Vikram |
| 2013 | Bombay Talkies | Dev |
| 2013 | John Day | Gautam |
| 2012 | Jannat 2 | ACP Pratap Raghuvanshi |
| 2012 | Cocktail | Kunal Ahuja |
| 2012 | Jism 2 | Kabir Wilson |
| 2012 | Heroine | Angad Paul |
| 2011 | Saheb, Biwi Aur Gangster | Babloo / Lalit |
| 2010 | Once Upon A Time In Mumbaai | ACP Agnel Wilson |
| 2009 | Love Khichdi | Veer Pratap Singh |
| 2008 | Ru Ba Ru | Nikhil Singh |
| 2008 | Colours Of Passion | Raja Ravi Verma |
| 2007 | Risk | Surya Samtham |
| 2006 | Darna Zaroori Hai | Ajay Doshi |
| 2005 | D | Deshu |
| 2001 | Monsoon Wedding | Rahul Chadha |
Randeep Hooda's Controversies
Randeep Hooda was embroiled in controversy when he made a comment on the former Chief Minister of Uttar Pradesh, Mayawati. He said in an event as a joke that his friend wonders who made children with her twice after asking if the children with her were twins and she replied one is 4 and the other is 8. This caused a lot of public outrage and people demanded that he should be jailed for making a misogynistic remark about a public figure.
One Twitter user wrote, 'If this does not explain how casteist and sexist this society is, especially towards Dalit women, I don't know what will. The 'joke', the audacity, the crowd. Randeep Hooda, a top Bollywood actor talking about a Dalit woman, who has been the voice of the oppressed.' Another Twitter user wrote, "It took me while to understand this, and I realised that We are still living in such a feeble society. How casteist, misogynistic & sexist slur was that. @RandeepHooda.
if this does not explain how casteist and sexist this society is, especially towards dalit women, i don't know what will. the "joke", the audacity, the crowd. randeep hooda, top bollywood actor talking about a dalit woman, who has been the voice of the oppressed. pic.twitter.com/lVxTJKnj53

— Agatha Srishtie 🌸 (@SrishtyRanjan) May 25, 2021
Praising her strength in politics against all of her odds wouldn't have caused you any harm" After this incident, 'Arrest Randeep Hooda' trended on twitter and he received a public backlash for the same.
Randeep Hooda's Upcoming Movies
Hooda's upcoming movies are 'Unfair & Lovely', a movie with a social message about India's obsession with fair skin. He plays the lead role of 'Lovely' opposite Ileana D'Cruz. He will also star in the biopic 'Swatantra Veer Savarkar' where he will play the titular role of Veer Savarkar, a Hindi Nationalist who formulated the concept of 'Hindutva'.
Randeep Hooda's Social Work
In 2010, Randeep Hooda walked the ramp for an NGO named 'Khushi' which was formed by former cricketer Kapil Dev for improving the conditions of poor communities in India. He was also a part of the social awareness program where he spread awareness about chronic hunger.
In 2012, Randeep participated in an anti-suicide awareness campaign where he shared an anecdote from his life and told people that he had failed his class 12 examination. He encouraged people, especially students not to commit suicide by saying that failure does not exist and that it is just a pathway to success. He also mentioned that suicide is never the option and even said that it does not end the problem, it only ends one's life.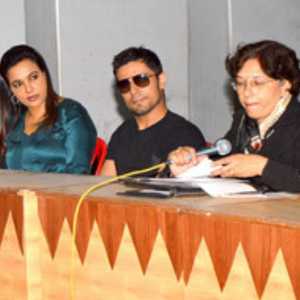 Randeep Hooda's Awards and Achievements
Stardust's Best Actor award for the movie 'Highway'.
Stardust Awards' Best Actor In A Negative Role for the movie, 'Main Aur Charles'.
Randeep Hooda's Social Media Handles
Randeep Hooda's Interesting Facts
Randeep Hooda lost around 18 kgs in 28 days to fit in the role of Sarabjit Singh for the movie 'Sarbjit''
In order to prepare for the role of Mahabir Bhati in 'Highway', Randeep didn't speak to Alia Bhatt for 25 days so that the characters could actually be seen as emotionally distant from each other.
Randeep Hooda is a professional equestrian and plays Polo, show jumping and dressage.
Randeep Hooda owns 6 horses and keeps them at Mahalakshmi Race Course.
In 2011, Randeep Hooda was ranked 7th in IMDb's list of 20 sexiest men in the world.
Frequently Asked Questions