Ritesh Deshmukh | Family, Age, Movies, Affairs, Controversies

Salatiya Baig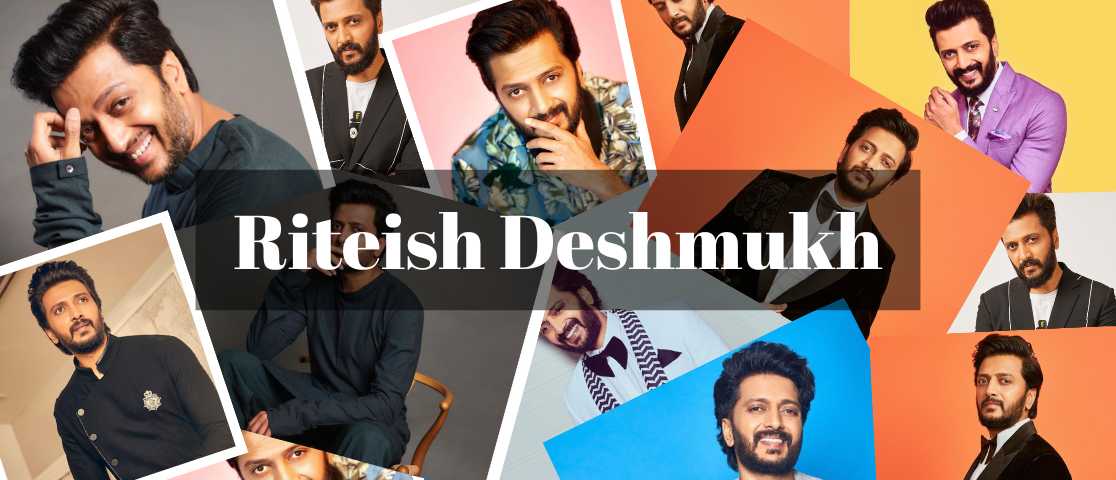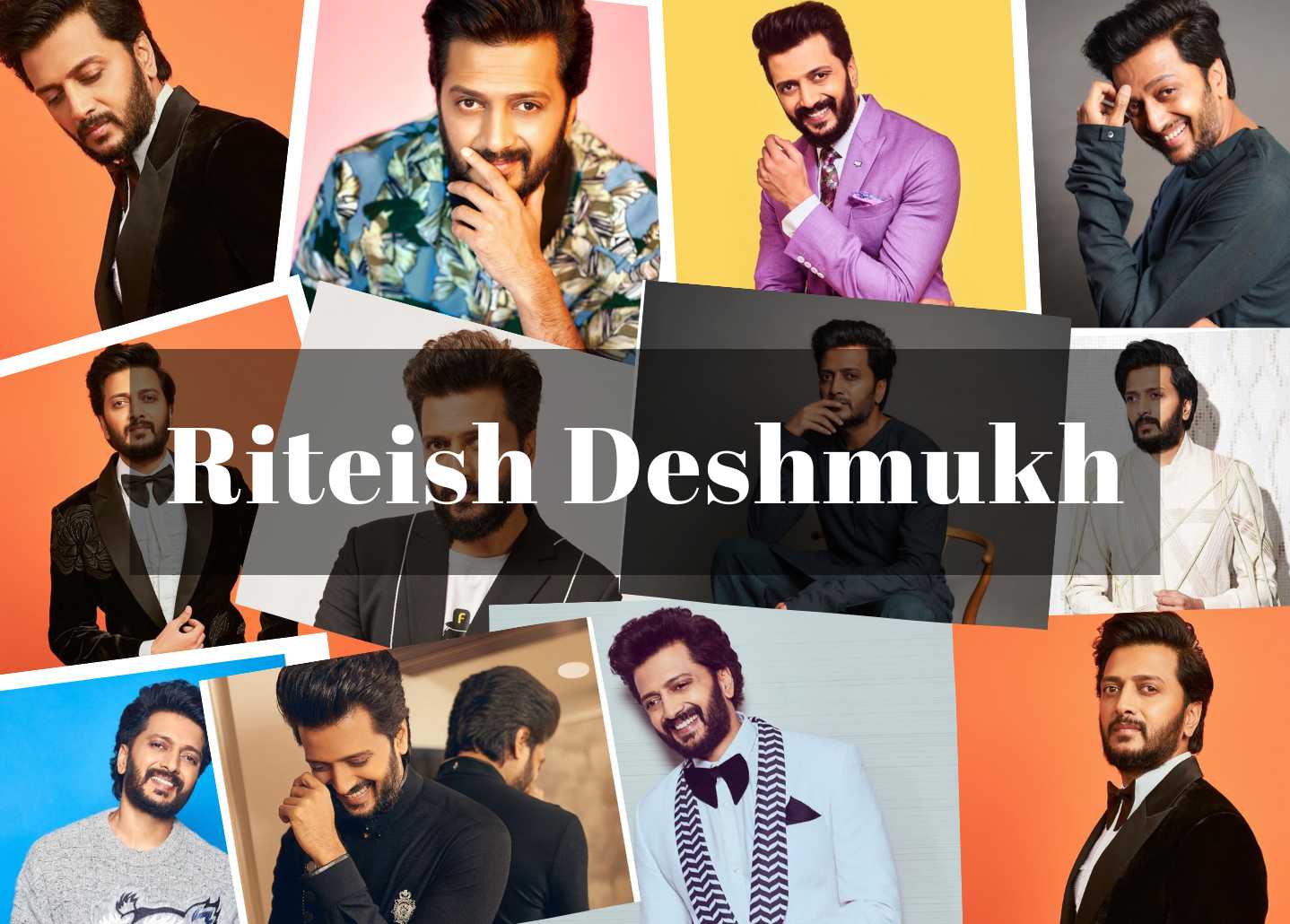 Riteish Deshmukh's Age and Biography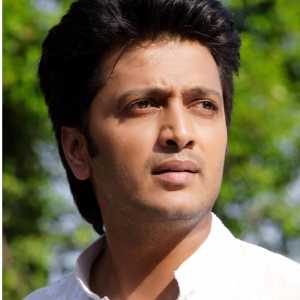 Ritesh Deshmukh is a very profound Indian Film Actor, comedian and producer. Ritesh Deshmukh's birthday is on the 17th of December. Ritesh Deshmukh was born in 1978. Ritesh Deshmukh is 43 years old as of 2022. Ritesh Deshmukh's birthplace is Maharashtra, India. Ritesh Deshmukh's zodiac sign is Sagittarius.

Ritesh Deshmukh won appreciation for his portrayal in the 2004 comedy Masti after making his acting debut in the 2003 drama Tujhe Meri Kasam. Ritesh Deshmukh then acted in several critically acclaimed and financially rewarding comedies, such as Masti, Kyaa Kool Hai Hum, Bluffmaster!, Malamaal Weekly, Heyy Babyy, Dhamaal, and Double Dhamaal. The thriller Ek Villain and the comedies Housefull, Housefull 2, Grand Masti, Housefull, Total Dhamaal, Housefull 4, Marjaavaan, and Baaghi 3 were his highest-earning releases.

Balak-Palak, a Marathi hit, marked Ritesh Deshmukh's first production outside of Hindi movies. He made his Marathi acting debut the next year in the action movie Lai Bhaari. Ritesh Deshmukh was ranked third in The Times of India's Top 20 Most Desirable Men of Maharashtra in 2018.

Claim Your FREE Celebrity Shoutout
✕
Claim Now!
Riteish Deshmukh's Family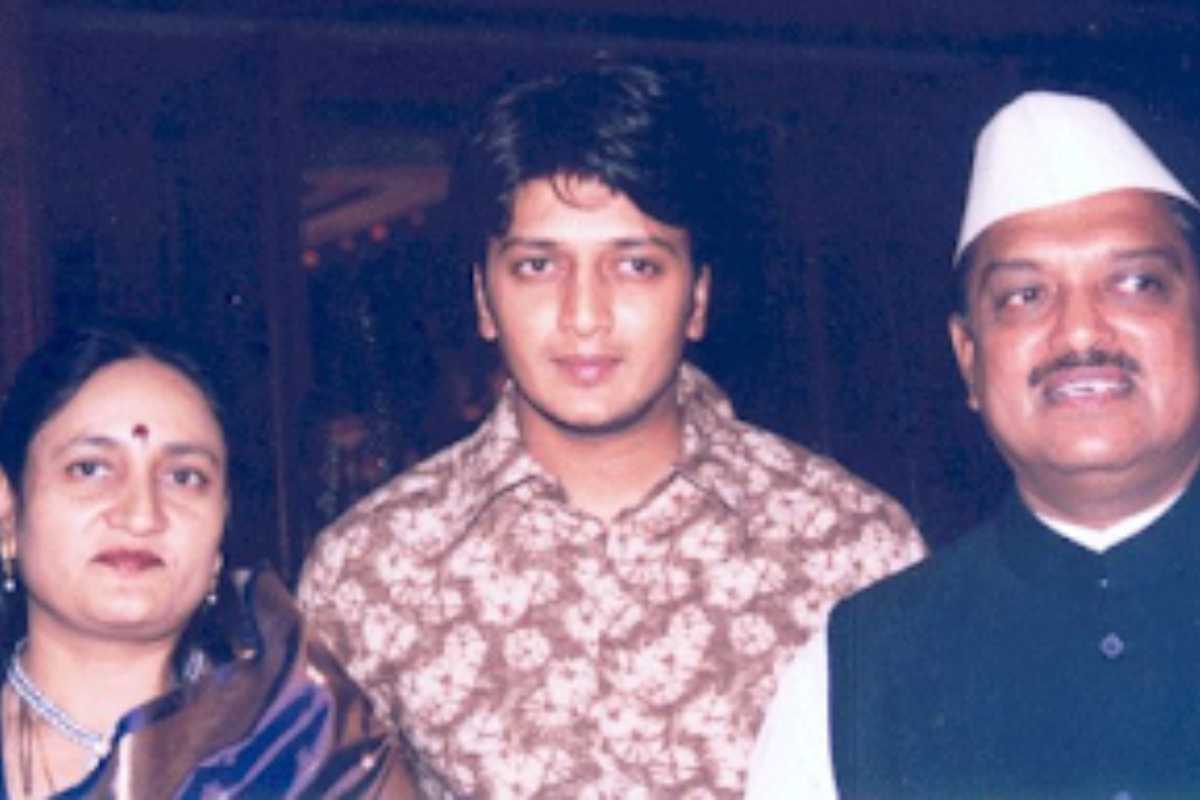 Ritesh Deshmukh's father's name is Vilasrao Deshmukh who was an ex-chief minister of Maharashtra and Union Minister of Heavy Industries & Public Enterprises India.

Ritesh Deshmukh's mother's name is Vaishali Deshmukh. Ritesh Deshmukh has a younger brother named Dhiraj Deshmukh who is a politician and the MLA of the Indian National Congress.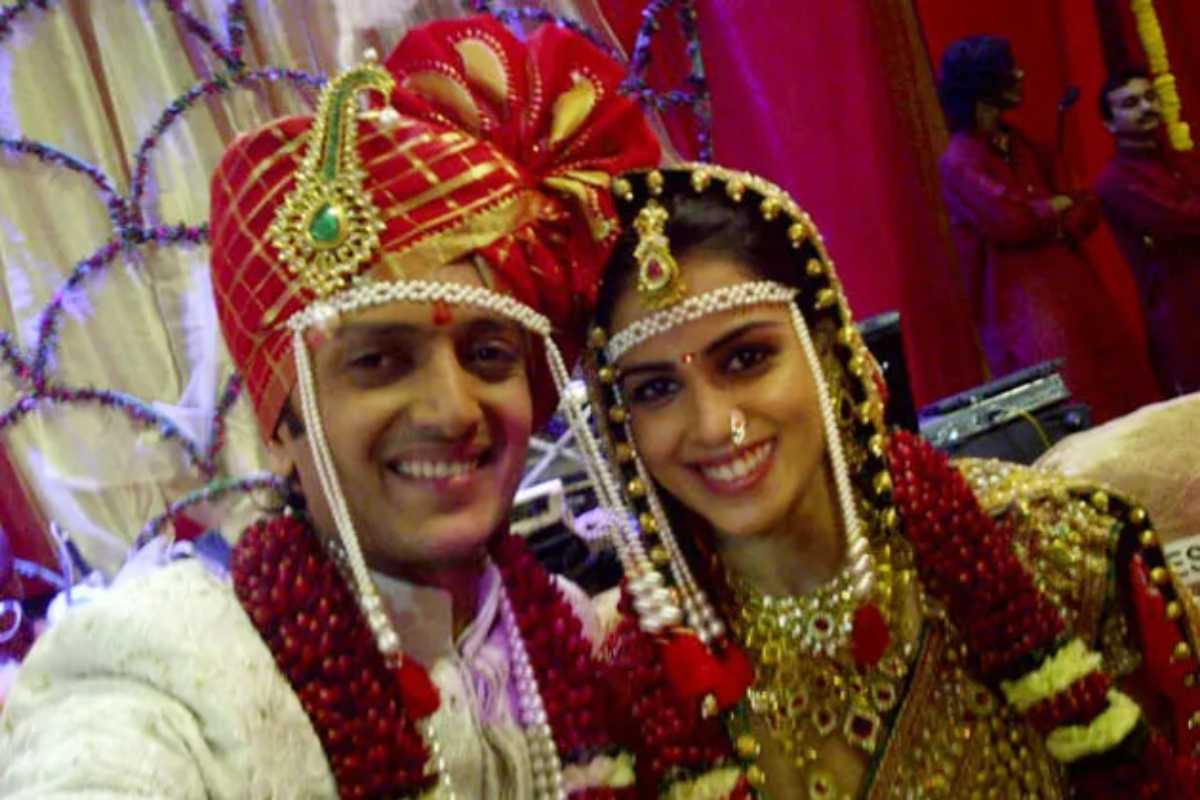 Ritesh Deshmukh got married to Genelia D'Souza on 3rd February 2012. The couple met in 2004 while shooting for Tujhe Meri Kasam. Since their first meeting, the couple had a connection with each other. They instantly connected with each other. After dating for a couple of years they finally tied the knot and are now happily married. Ritesh Deshmukh and Genelia D'Souza post amazing content on their socials that depicts how happy they are with each other.

The couple gives major couple goals and they are one of the most loved couple on Instagram. Ritesh Deshmukh and Genelia D'Souza welcomed their first child, a son, Riaan Deshmukh on 25th November 2014. Their second son Rahyl Deshmukh was born on 1st June 2016.

Riteish Deshmukh's Education
Ritesh Deshmukh completed his schooling from G D Somani Memorial School. Ritesh Deshmukh then earned a degree in Architecture from Kamla Raheja College of Architecture which is situated in Mumbai. Ritesh Deshmukh worked as a practicing architect in a foreign enterprise for a year. After arriving in India, he still kept designing. Ritesh Deshmukh maintains ownership in Evolution, an Indian architectural and interior design firm.
Talk To Similar Celebrities
Ritesh Deshmukh's Movies and Ritesh Deshmukh's Career
Riteish Deshmukh First Movie- Tujhe Meri Kasam (2003)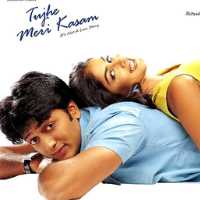 Ritesh Deshmukh made his debut in the Bollywood industry in 2003 with the movie Tujhe Meri Kasam costaring with Genelia D'Ssouza. Rishi and Anju are childhood friends, according to the movie's plot. They were both born in the same hospital on the same day. Even their parents are current neighbours and were great friends in college.

Since Rishi and Anju attend the same college and are enrolled in the same class, their relationship is unbreakable. This movie was nominated for a number of awards, including the Filmfare Award for Best Male Debut. The movie was then translated into four additional languages (including its original Malayalam version- Niram).

Riteish Deshmukh Movie- Masti (2004)
Masti, a comedy thriller marked Ritesh Deshmukh's third appearance on the big screen. Ajay Devgn played a supporting part in the film, the movie also starred Vivek Oberoi, Ritesh Deshmukh, and Aftab Shivdasani in the lead roles. The female protagonists included Lara Dutta, Amrita Rao, Tara Sharma, and Genelia D'Souza.

The movie was released in 2004, performed well at the box office and was well-received by critics. Masti was one of the few Bollywood adult comedies that were available when it was first released. It is the first movie in the Masti series. The film's sequels, Grand Masti (2013) and Great Grand Masti were also released (2016). The movie did well at the box office. The movie earned Ritesh Deshmukh two awards for his amazing acting.

Riteish Deshmukh Movie- Kyaa Kool Hai Hum (2005)
The adult comedy movie Kyaa Kool Hain Hum was produced and directed by Ekta Kapoor and Sangeeth Sivan in 2005. Tusshar Kapoor and Ritesh Deshmukh play the leading parts in it. Despite receiving a poor reception from critics, the movie managed to do well at the box office after its release on May 6, 2005. One of the first Bollywood movies that include adult comedy was this one. The film is the first in the Kyaa Kool Hain Hum series. Kyaa Super Kool Hai Hum and Kyaa Kool Hain Hum 3 are two of the movie's sequels. Although the movie received negative reviews from critics, people liked it and it was deemed to be a moderate success at the box office.

Riteish Deshmukh Movie- Malamaal Weekly (2006)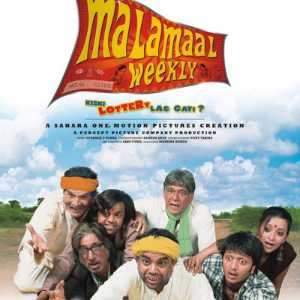 Malamaal Weekly, a comedy film written and directed by Priyadarshan and starring Paresh Rawal, Om Puri, Ritesh Deshmukh, Rajpal Yadav, and Asrani, was Ritesh Deshmukh's first release in 2006. Despite the film's mixed reception from critics, it did well at the box office, earning 42.7 crores against a 7 crore budget.

The movie was adapted in Kannada as Dakota Picture and in Telugu as Bhagyalakshmi Bumper Draw. The movie was adapted in Malayalam by Priyadarshan as Aamayum Muyalum.

Riteish Deshmukh Movie- Apna Sapna Money Money (2006)
Apna Sapna Money Money was released on November 10 of that year. Apna Sapna Money Money, a film directed by Sangeeth Sivan, tells the story of numerous characters who are engaged in a wild dash for wealth. The situational comedy movie is one that Subhash Ghai produced. Sunil Pal, Shreyas Talpade, Celina Jaitly, Koena Mitra, Anupam Kher, Riya Sen, Jackie Shroff, Bobby Darling, Rajpal Yadav, Chunky Pandey, and Ritesh Deshmukh are among the actors that appear in the movie. The film received negative reviews and was labelled a box office failure.

Riteish Deshmukh Movie- Heyy Baby (2007)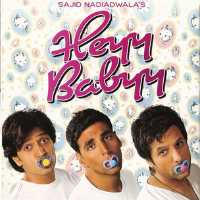 The cast of the 2007 comedy Heyy Babyy includes Akshay Kumar, Fardeen Khan, Ritesh Deshmukh, Vidya Balan, and Boman Irani. The central plot of the film is partially based on the Malayalam film Thoovalsparsham (1990), which is a remake of the American film Three Men and a Baby (1987), which was itself a remake of the French film Three Men and a Cradle. Sajid Khan is the director of his first feature-length production. Positive reviews followed its August 24 release. In more than 650 Indian theatres, Heyy Babyy debuted to standing-room-only crowds.

The opening had a success rate of over 90%, and things got even better after that. It was deemed a "super-hit" after earning 500 million rupees ($6.6 million) in India, $1.4 million in the US, and £763,000 in the UK. It was successful worldwide, receiving a positive reception upon release and surpassing Salaam-e-Ishq: A Tribute to Love as the second-largest Hindi film debut in the UK (2007). Heyy Babyy grossed £289,761 at a screen average of £4,765 in its number 10 debut.


Riteish Deshmukh Movie- Dhamaal (2007)
The comedy film Dhamaal was produced and directed by Ashok Thakeria in 2007. In addition to Asrani, Sanjay Mishra, Murli Sharma, Vijay Raaz, Manoj Pahwa, Tiku Talsania, and Prem Chopra playing supporting roles, the movie stars Sanjay Dutt, Ritesh Deshmukh, Arshad Warsi, Aashish Chaudhary, and Javed Jaffrey in the key roles. It draws significantly on Jerry Zucker's 2001 American comedy Rat Race for inspiration.

Riteish Deshmukh Movie- Aladin (2009)
In 2009, Sujoy Ghosh released the fantasy action comedy movie Aladin in India. Amitabh Bachchan, Sanjay Dutt, Ritesh Deshmukh, and Jacqueline Fernandez feature in the movie. The movie starts by showing the family of archaeologist Arun Chatterjee, who resides with his wife Riya and their little son Aladin. Arun is ambushed by a gang while on vacation while they are looking for a mystical light that Chatterjee has discovered but has hidden. Aladin is raised by his grandfather after the murders of Arun and Riya Chatterjee. A grown-up Aladin Chatterjee lives in the imaginary city of Khwaish after the passing of his grandfather. Aladdin has been bullied by Kasim and his gang members since he was a young child, and he is lonely. Aladdin's life is transformed when Jasmine arrives in the city; he falls in love with her right away.

Riteish Deshmukh Movie- Housefull (2010)
Sajid Khan and Sajid Nadiadwala's 2010 comedy-drama movie Housefull is in the Hindi language. A portion of the movie is an adaptation of the 1998 Tamil drama Kaathala Kaathala. On a $30 crore (3.9 million US dollars) budget, it was filmed throughout London and Italy. On April 30, 2010, the movie opened to mixed reviews on more than 750 screens in India.

However, it turned out to be a financial success. The movie was deemed a great smash after making over 124.50 crores (US$16 million) at the box office globally. Its net domestic receipts of 75 crores (US$9.8 million) made it the sixth highest-earning Bollywood film of 2010 (after Dabangg, Golmaal 3, Raajneeti, and My Name Is Khan). Three spiritual sequels to the movie Housefull 2, Housefull 3, and Housefull 4, were later produced and were released in 2012, 2016 and 2019, respectively.

Riteish Deshmukh Movie- F.A.L.T.U (2011)
A 2011 Indian comedy film in the Hindi language, F.A.L.T.U (short for Fakirchand and Lakirchand Trust University), was produced by Vashu Bhagnani and directed by Remo D'Souza under the name Puja Entertainment (India) Ltd. The Hollywood comedy Accepted from 2006 is strongly cited in its narrative. In addition to Akbar Khan and Darshan Jariwala, it also has Jackky Bhagnani, Puja Gupta, Chandan Roy Sanyal, Angad Bedi, Ritesh Deshmukh, and Arshad Warsi in the key parts. The movie was released on April 1, 2011, and its box office performance was average.

Riteish Deshmukh Movie- Tere Naal Love Ho Gaya (2012)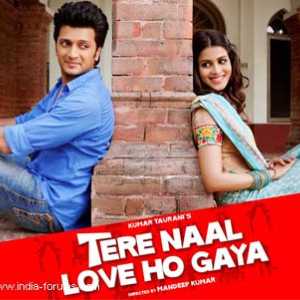 In 2012, Mandeep Kumar and Kumar S. Taurani released the romantic comedy Tere Naal Love Ho Gaya in the Indian Hindi language. Ritesh and his wife Genelia play the key parts in the movie. In supporting parts, Diljit Dosanjh and Veena Malik were seen. The movie A Life Less Ordinary from 1997 served as its inspiration.

Tips Industries and UTV Motion Pictures created Tere Naal Love Ho Gaya together. It was influenced by Haryanavi and Punjabi culture. The movie premiered on February 24, 2012. The majority of the reviews were favourable, and Box Office India rated it as average. 2014 saw a Telugu remake of the movie titled Ra Ra... Krishnayya.


Riteish Deshmukh Movie- Housefull 2 ( 2012)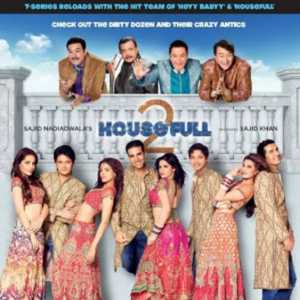 Housefull 2 is an uncredited replica of the Malayalam film Mattupetti Machan and the second installment of the Housefull film series. It was released in 2012 in the Indian Hindi language and was directed by Sajid Khan and produced by Sajid Nadiadwala. Akshay Kumar, Asin, John Abraham, Jacqueline Fernandez, Ritesh Deshmukh, Zareen Khan, Shreyas Talpade, Shazahn Padamsee, Chunky Pandey, Mithun Chakraborty, Rishi Kapoor, and Randhir Kapoor are among a big ensemble cast that plays the key characters in the movie.

Malaika Arora makes an appearance in an item number, along with Boman Irani, Johnny Lever, Neelu Kohli, and Suparna Marwah in supporting parts. Housefull 2 garnered mixed reviews from critics who complimented the characters and humor but criticized the narrative, storyline, cliches and directing. Housefull 2 had a budget of 45 crores (US$5.9 million) and was released in theatres on April 5, 2012. The movie, which made 186 crores (US$24 million) globally, was a financial triumph and the eighth-highest-grossing Bollywood movie of 2012.

Riteish Deshmukh Movie- Kyaa Super Kool Hai Hum (2012)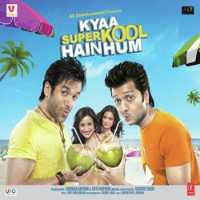 In 2012, Ekta Kapoor and Shobha Kapoor produced the adult comedy Kyaa Super Kool Hain Hum, which was directed by Sachin Yardi. The movie is both a continuation of Kyaa Kool Hain Hum and a sequel to the 2005 sleeper smash Kyaa Kool Hai Hum. Ritesh Deshmukh and Tusshar Kapoor, members of the original cast, are featured in the film. The movie was released on July 27, 2012, and the reception was generally unfavorable to mixed.

The movie was deemed a Super-Hit after making respectable box office receipts. The movie made about 215 million (US$2.8 million) in its first week and the two-week total to about 421 million (US$5.5 million) crore net and making roughly 73.0 million (US$960,000).

Riteish Deshmukh Movie- Grand Masti (2013)
Grand Masti, commonly known as Masti 2, is a 2013 adult comedy movie in Hindi that was made by Ashok Thakeria and directed by Indra Kumar. The movie is the second installment of Masti, which debuted in 2004. Even though it is a new installment, Ritesh Deshmukh, Vivek Oberoi, and Aftab Shivdasani reprise their roles from the first movie. Bruna Abdullah, Karishma Tanna, Sonalee Kulkarni, Kainaat Arora, Maryam Zakaria, and Manjari Fadnis are also featured in the movie.

One of the most successful Bollywood movies of 2013 was Grand Masti. Due to its excessive sexual content, the movie earned mostly unfavorable reviews from reviewers, although it was a box office hit. Up till Kabir Singh overtook Grand Masti in 2019, the most grossing A-rated Bollywood film in India was Grand Masti. The movie joined the 100 crore club in Bollywood.

Riteish Deshmukh Movie- Ek Villain (2014)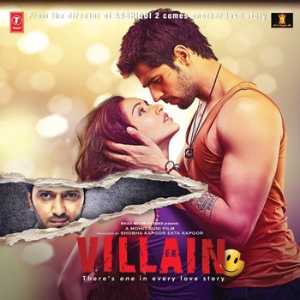 Ritesh made his acting debut as an antagonist, for the first time in the movie Ek Villian. The 2014 Indian action thriller movie Ek Villain: There's One in Every Love Story, which was produced by Shobha and Ekta Kapoor under the banner of Balaji Motion Pictures, was directed by Mohit Suri. Its primary actors, Siddharth Malhotra, Shraddha Kapoor, and Ritesh Deshmukh, are authored by Tushar Hiranandani and Milap Milan Zaveri and based on their script.

In the movie, a young woman is killed by a serial murderer, and the husband later tries to exact revenge on the killer. I Saw The Devil has been officially remade in the movie. Despite being produced on a 39 crore rupee budget, the movie grossed 170 crore rupees globally and over 100 crore rupees domestically. Galiyan, Zaroorat, and Hamdard are well-known songs. Ek Villain was a financial success, and he won numerous acting honors.

Riteish Deshmukh Movie- Banjo (2016)
Ravi Jadhav and Krishika Lulla's 2016 Hindi-language musical action drama, titled Banjo, was produced by Eros International and directed by Ravi Jadhav. The movie's production started at the end of January 2016, and it was released on September 23, 2016. In the movie, Ritesh Deshmukh and Nargis Fakhri starred. According to the movie's narrative, Mickey, an American temporarily residing in Mumbai, is looking for a musician who can play the banjo. He stumbles onto a neighborhood performance put on by a group of underprivileged friends while trying to get in touch with his Christina, who is vying for a spot at a music festival. At the box office, the movie has been deemed a failure after receiving a number of critical mixed reviews.

Riteish Deshmukh Movie- Mauli (2018)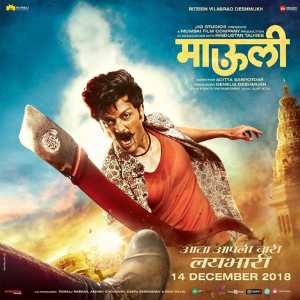 Mauli is a 2018 Indian Marathi-language action drama film that was produced by Genelia D'Souza and directed by Aditya Sarpotdar. Ritesh Deshmukh and Saiyami Kher both play the title characters in the movie. Despite not being a sequel, the movie shares a few story points and a premise with Lai Bhaari from 2014.

The movie's initial release date was set for December 21, 2018, but it was moved to December 14 to avoid competing with Shah Rukh Khan's Zero. The movie premiered on December 14, 2018. When Mauli was first released, critics had mixed feelings about it. They praised the photography, Deshmukh's portrayal, the soundtrack, the action scenes, and the narration while criticizing the narrative and pacing.

Riteish Deshmukh Other Movies (2019-2020)
Ritesh Deshmukh made an appearance in the third instalment of Dhamaal, Total Dhamaal, which was released in 2019. Despite mixed reviews, it was a commercial success. Ritesh Deshmukh made appearances in two other films in the same year, Housefull 4 and Marjaavaan (as a villain following Ek Villain), both of which garnered mixed reviews but did well at the box office. His biggest success to date was Housefull 4, and his performance in Marjawaan was praised. He starred alongside Tiger Shroff and Shraddha Kapoor in the successful film Baaghi 3 in 2020.

Ritesh Deshmukh's Upcoming Movies
In addition to working on his major project, the Chhatrapati Shivaji Maharaj trilogy, Ritesh Deshmukh may also appear in one horror comedy and another film that could come out in October. Ritesh Deshmukh will be seen in the movies Kakuda, Visfot, Plan A Plan B, Mister Mummy in the future. These movies will be released in the upcoming year 2023.

Ved (2022)
After a ten-year separation, B-town couple Riteish Deshmukh and Genelia Deshmukh will collaborate on a film. In the Marathi movie Ved, they will be seen working together. Genelia will make her Marathi film debut with Ritiesh's direction in this project. Ritiesh will debut as a director.

In the interim, Ritiesh posted: "On the auspicious day of Diwali Padwa am incredibly thrilled and happy to share the #FirstLook of my Directorial Marathi Film #Ved # (Madness, Craze, Passion) Need all your blessings and well wishes. Ved 30 December # Ved Marathi Movie # Ved First Look.

The movie is going to release on 30 December 2022.
Ritesh Deshmukh's Movie List and Career Timeline
Ritesh Deshmukh's Net Worth
Ritesh Deshmukh is a very popular Indian actor who works in Bollywood movies. There is no need for a lengthy introduction because you are all aware of Ritiesh Deshmukh's status as a well-known name in Bollywood's comic film business. He is a well-known actor in Hindi films known for his comedic timing. His movies consistently break box office records, and he has created a tonne of blockbusters. Ritesh Deshmukh and Genelia D'Souza reside in a gorgeous property in Mumbai, Maharashtra, India. The home includes an indoor gym. And this opulent property costs 16 crores of Indian rupees. The couple has a variety of real estate assets in the various states of India in addition to this house.

Ritesh Deshmukh is the proud owner of a number of luxury vehicles. So let's take a quick look at Ritesh Deshmukh's entire collection of vehicles. The top spot goes to the "Audi Q7." The car is estimated to be worth about 70 lakh rupees. No. 2 "Bentley Flying Spur" It is the most expensive car in his garage and cost him about 3.21 crore rupees. Ritesh Deshmukh also owns a Tesla Model X No.3, The car costs two crores of rupees, is unavailable in India, but you may import it. No. 4 of "Range Rover Vogue" He spent 2.26 crores to purchase this car. No. 5: "Mercedes-Benz E-Class" The cost of the car is 63.60 lakh rupees.

He receives a lot of money for endorsing different products. Ritesh has been named a brand ambassador by TAB Capital. In addition, Ritesh Deshmukh promotes a variety of goods, such as "Videocon Mobiles" and others. In addition, Ritesh and his wife Genelia D'Souza have announced the opening of their plant-based meat business, dubbed "Imagine Meats," which will serve vegan meals as well as kebabs, biryanis, and other items.


Ritesh Deshmukh's Achievements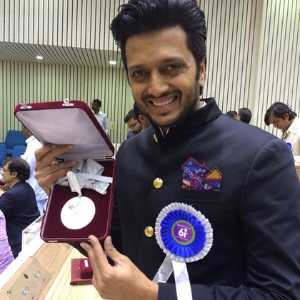 Zee Cine Awards- Best Comedian for Masti, 2005.
Star Screen Awards- Best Comedian for Masti, 2005.
Stardust Awards- Best Supporting Actor for Kyaa Kool Hain Hum, 2006.
Zee Cine Awards- Best Comedian for Bluffmaster, 2006.
Zee Cine Awards- Entertainer of the Year, 2008.
IIFA Awards- Housefull , 2011.
IIFA Awards- Best Performance in a Comic Role for Double Dhamaal, 2012.
Big Star Entertainment Awards- Most Entertaining Actor in a Thriller Film – Male for Ek Villain, 2014.
Star Box Office India Awards- Game Changer of the Year, 2014.
Zee Talkies Maharashtracha- Favourite Actor for Lai Bhaari, 2014.
Zee Talkies Maharashtracha- Favourite Style Icon, 2014.
National Award- Special Jury Award for Yellow, 2014.
Zee Gaurav Awards- Best Actor for Lai Bhaari, 2015.
Marathi International Cinema And Theatre Awards- Best Actor for Lai Bhaari, 2015.
IIFA Awards- Outstanding Performance for a Regional Language Film for Lai Bhaari, 2015.
Bollywood Hungama Surfers' Choice Movie Awards- Best Performance in a Negative Role for Ek Villain, 2015.
3 Interesting Facts About Riteish Deshmukh
Ritesh Deshmukh is a certified architect in addition to being an actor. He actually graduated from Mumbai's Kamla Raheja College of Architecture with a degree in architecture.
Most of Ritesh Deshmukh's family members work in politics. Former Maharashtra Chief Minister Vilasrao Deshmukh was his late father. He also held the position of Union Minister for India's Heavy Industries and Public Enterprises. Dheeraj and Amit, the actor's siblings, are also heavily interested in politics.
On the basis of a numerological proposal, he changed his name from Ritesh to Ritesh in 2006.
Social Media
Frequently Asked Questions