Jacqueline Fernandez | Movies, Boyfriend, Biography, Family

Zeenat Sayyed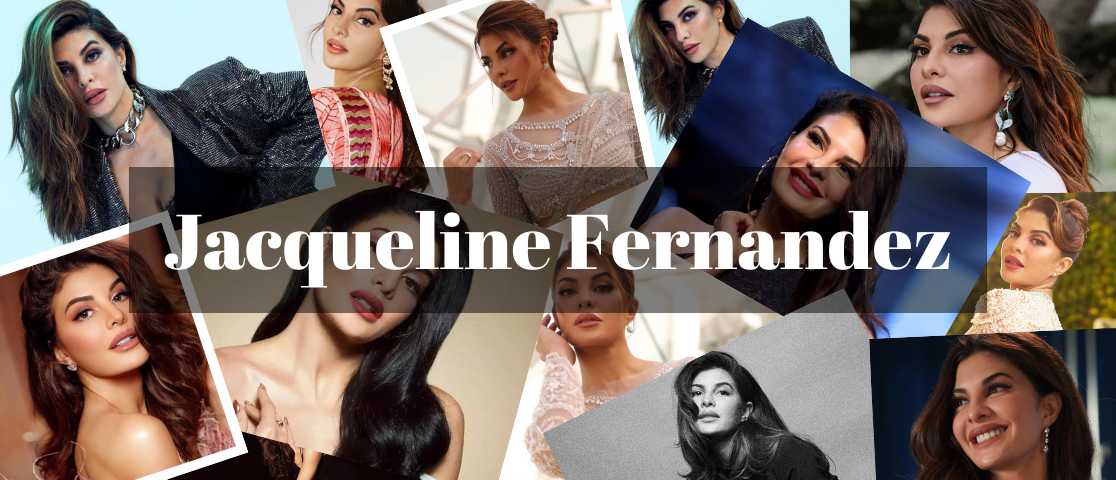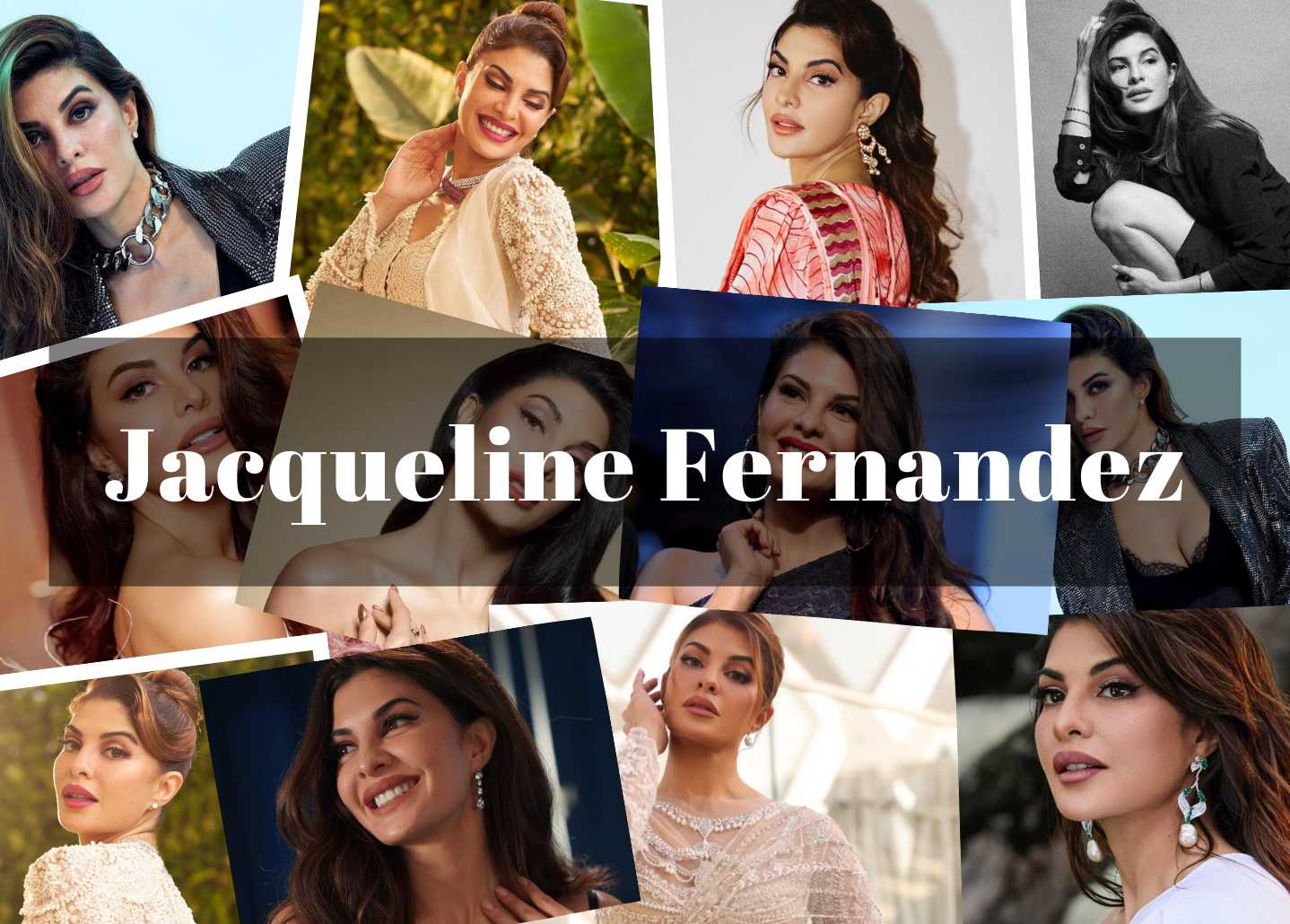 Jacqueline Fernandez's Age and Jacqueline Fernandez's Biography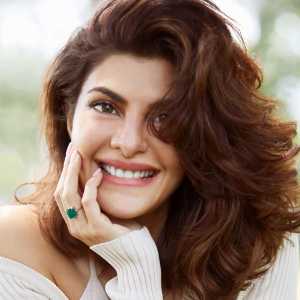 Actress and model Jacqueline Fernandez was born in Sri Lanka. The Birthday of Jacqueline Fernandez is on August 11. The Birth year of Jacqueline Fernandez is 1985. Jacqueline Fernandez's age is 37 years as of 2022. Jacqueline Fernandez's height is said to be 5 ft 7 inches. She has been in reality shows and music videos in addition to working in Indian films, mostly in Hindi. After making her acting debut in 2009's Aladin, she went on to have a successful career in Hindi cinema.

A multiracial Eurasian family of Malaysian, Canadian, and Sri Lankan ancestry raised Fernandez, who was born and raised in Bahrain. She entered the modeling business after earning a degree in mass communication from the University of Sydney and working as a television reporter in Sri Lanka. She represented her nation at Miss Universe 2006 after being named Miss Universe Sri Lanka 2006. The Zodiac Sign of Jacqueline Fernandez is Leo. Jacqueline Fernandez does not have a husband yet. She is not married as of 2022.

Fernandez made her acting debut in the 2009 fantasy drama Aladin, which she auditioned for while on a modeling assignment in India. Her first commercial triumph, the psychological thriller Murder 2 (2011), gave Fernandez her breakout role. In addition to her work as an actor on television, Fernandez has also worked as a judge on the ninth season of the dance reality series Jhalak Dikhhla Jaa (2016–2017), is a well-known celebrity endorser for numerous brands and goods, has performed in stage productions, and is involved in humanitarian causes.

Fernandez appeared on the World's Sexiest Asian Women list published by the UK publication Eastern Eye in 2008 and 2011, coming in at number twelve. In 2013 and 2014, she was placed third on The Times of India's list of the Most Desirable Women, after placing eighth, seventh, and fourteenth, respectively, in the three years prior. In 2017, Fernandez contributed 35 million (US$440,000) to the Raw Pressery of Rakyan Beverages. According to the company, Fernandez's investment made her the first Indian celebrity to co-finance a company that manufactures consumer goods.

Fernandez has backed numerous causes and humanitarian organizations. Fernandez was honored Woman Of The Year by PETA (India) in 2014 for championing animal protection. In July 2014, Fernandez and chef Dharshan Munidasa founded Kaema Sutra, a restaurant in Colombo that specializes in modern Sri Lankan cuisine. Fernandez co-founded her athletic clothing company, Just F, in July 2018.

Claim Your FREE Celebrity Shoutout
✕
Claim Now!
Jacqueline Fernandez's Family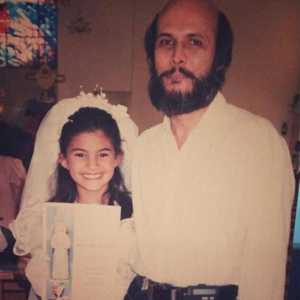 Jacqueline Fernandez's family is multi-ethnic. Jacqueline Fernandez's birthday is on August 11th, Jacqueline Fernandez's birth year is 1985, in Manama, Bahrain. Jacqueline Fernandez's mother, Kim, is of Malaysian and Canadian ancestry, while Jacqueline Fernandez's father, Elroy Fernandez, is a Sri Lankan Burgher. Her paternal great-grandparents were from Goa, India, and her maternal grandfather is Canadian. Her father, a musician in Sri Lanka, met her mother, an air hostess while fleeing the turmoil between the Sinhalese and Tamils in Bahrain in the 1980s. She is the youngest of four kids, having two older brothers and a sister.

Fernandez claimed that she had fantasized about becoming a Hollywood movie star and had longed to be an actress since she was a small child. The John School of Acting provided her with some training. She was a television reporter, but because of her success in pageants, she received modeling offers, which she accepted despite being a reporter. She was named Miss Universe Sri Lanka 2006 and represented Sri Lanka at the international Miss Universe 2006 pageant held in Los Angeles 2006.

Jacqueline Fernandez's Education
Jacqueline Fernandez's school was Sacred Heart School in Bahrain. Later on Jacqueline Fernandez's college was University of Sydney in Australia to study public communication. She worked on a few television series in Sri Lanka after graduating. She also went to the Berlitz school of languages, where she improved her French and Arabic and acquired Spanish.

Talk To Similar Celebrities
Jacqueline Fernandez Relationship, Affairs and Boyfreind
Sajid Khan
Jacqueline's relationship with director Sajid Khan was well-known in the movie industry at the time she joined the Housefull series. Even after their breakup, the filmmaker talked openly about their relationship. One of the reasons they split up, it seems, was Sajid's excessive possessiveness.

Siddharth Malhotra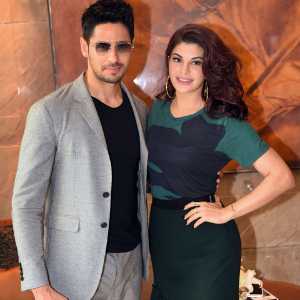 Numerous sources indicate that the two warmed up well during the filming of A Gentleman, and after that, it was claimed that they were going steady for a spell. However, neither actor has confirmed or denied this. Siddharth and Jacqueline gained attention for their stylish action and scenes in the sleeper success movie. Along with the movie, there were also rumors that Siddharth and Jacqueline were dating. But the rumors died down after the film's publicity. Jacqueline recently opened up about her romance with Siddharth Malhotra.

According to Fernandez in an interview with Filmfare, These rumors started when Sid and I signed A Gentleman. I would query my friends as to why we are associated. Do we have that vibe about us? Have we made that clear somewhere? Is it accidentally influencing the movie's promotion in some way? I simply couldn't grasp it. We've always got along just fine when I've been with Sid. I don't need to hide it from anyone if I'm dating someone, she continued. I'm not a 12-year-old who needs to keep my connections a secret. I'm an adult girl. It wouldn't matter to me as much if I were dating someone. I'll be the first to confess it. He is a wonderful and laid-back man. We've now worked on two movies together. We want to collaborate once more in the future. We've only been friends, but he's an amazing person. I learned that our upbringings are comparable, stated Jacqueline.

Sheikh Hasan Bin Rashid Al Khalifa
Jacqueline gained notoriety in Sri Lanka after winning a beauty pageant long before she traveled to India and made it big in Bollywood. Sheikh Hassan, who served as Bahrain's crown prince, and had a long-term relationship. The two reportedly split up when she opted to concentrate on her work and their priorities also changed.

Jacqueline Fernandez's Movies and Career
Jacqueline Fernandez's First Movie: Aladin (2009)
Jacqueline Fernandez visited India in 2009 for a modeling job. She made her acting debut in the fantasy film Aladin (2009) directed by Sujoy Ghosh after a successful audition. She took on the role of Riteish Deshmukh's love interest, which was modeled after Princess Jasmine. She is easy on the eyes and appears confident but has precious little to do, according to Rajeev Masand of CNN-IBN. She earned the IIFA Award for Star Debut of the Year - Female despite the fact that the movie was a critical and financial flop.

Jacqueline Fernandez's Movie: Housefull 2 (2012)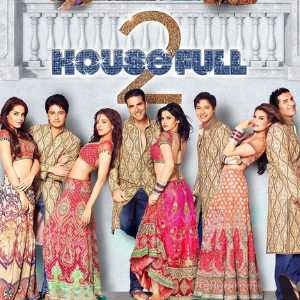 Alongside Akshay Kumar, John Abraham, and Asin, Fernandez had an appearance in the ensemble comedy Housefull 2 the year after. It became one of India's highest-grossing productions that year and brought in 1.86 billion (US$23 million) globally. The majority of the critiques regarding Fernandez's performance were unfavorable. NDTV referred to her as a blathering bimbo who finds no pleasure in her role while Gaurav Malini lauded her for her appearance. Despite the unfavorable reviews, Fernandez's performance earned her a nomination for Best Supporting Actress at the 14th IIFA Awards.

The Plot of Housefull 2 centers around The son of a businessman named Jolly is the target of four fathers who have vowed fealty to each other. But when the actual Jolly shows up, the entire house is in disarray

Jacqueline Fernandez's Movie: Kick (2014)
In 2014, Fernandez made her directorial debut with the action movie Kick, a remake of the same-titled Telugu blockbuster from 2009. She played the doctor Shaina in the Salman Khan-starring role. For the first time in Kick, she used her authentic voice. While Raja Sen of Rediff.com called her dialogue delivery unfortunate, Sneha May Francis described her as very brilliant and moves like a spell.

Critics gave the movie mixed reviews, but it ended up becoming the fourth highest-grossing Bollywood movie with over 3.75 billion (US$47 million) in international sales. As a result of the movie, Fernandez became one of the most well-known Bollywood actresses. The narrative of Kick centers around Devi, a restless adventure-seeker hooked to new experiences, who dumps his Warsaw-based psychiatrist lover Shaina in order to follow his reckless dreams.
Jacqueline Fernandez's Movie: Brothers (2015)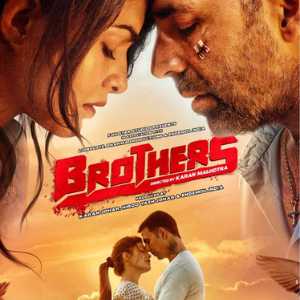 Fernandez's subsequent film was the action movie Brothers by Karan Malhotra. Fernandez played Jenny, a strong mother fighting for her child, in the film along with Akshay Kumar and Sidharth Malhotra. Fernandez referred to the character as tough, intense, and difficult. The part represented a change of pace from the glitzy roles she was known for doing.

Her role was described as gentle, shy, and promising by Dhriti Sharma of Zee News, who also commended her for convincingly pulling off a charming portrayal of a street fighter's wife. She gives her most emotive shot in a restricted role, according to film critic Subhash K. Jha, and she plays Kumar's long-suffering wife who becomes deliriously thrilled.

The plot of Brothers Centers around Half-brothers Monty and David, who are estranged, and practice mixed martial arts as a source of income. However, when the two are forced to compete against one another in the championship event, everything changes.
Jacqueline Fernandez's Movie: Housefull 3 (2016)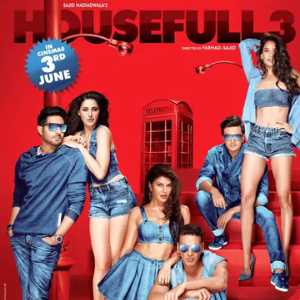 The 2016 action comedy movie Housefull 3 was co-written, directed, and produced by Sajid Nadiadwala under the umbrella of Nadiadwala Grandson Entertainment. Distributed by Eros International, the movie is the third in the Housefull series. Starring in the movie is Akshay Kumar, Abhishek Bachchan, Riteish Deshmukh, Jackie Shroff, Jacqueline Fernandez, Nargis Fakhri, Lisa Haydon, and Chunky Pandey. On June 3, 2016, the movie received a theatrical premiere in India. It cost $85 million to produce and made $1.954 billion globally.

In Housefull 3, the third film in the Housefull Series, Fernandez made her acting debut in 2016. She was cast with Akshay Kumar as her love interest in the ensemble comedy movie. The story centers around a wealthy businessman who, due to a superstitious belief, does not want his three daughters to get married. Their boyfriends now have to convince him that they are the ideal partners for their daughters.

Jacqueline Fernandez's Movie: Judwaa 2 (2017)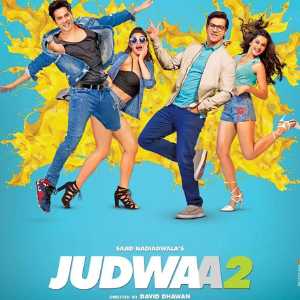 The action-comedy movie Judwaa 2 was produced and directed by David Dhawan in 2017. a remake of the Telugu movie Hello Brother, which was itself a replica of the 1997 movie Judwaa (1994). Varun Dhawan portrays twins Raja and Prem in the movie, starring Jacqueline Fernandez and Taapsee Pannu. Judwaa 2, which was produced by Nadiadwala Grandson Entertainment, was released on September 29, 2017.

The plot of the movie centers around Raja and Prem, identical twin boys, who are split up at birth after their father exposes a kingpin and his scheme. A smuggling ring is eventually defeated by them as they band together to defend their family from probable death.
Jacqueline Fernandez's Movie: Race 3 (2018)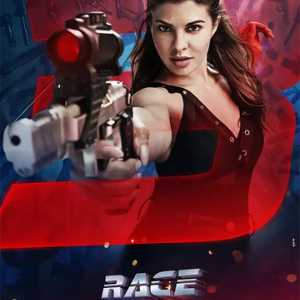 Remo D'Souza and Kiran Kotrial wrote the script for Race 3, a 2018 Indian Hindi-language action-crime film that was made by Tips Industries and Salman Khan Films. Salman Khan, Anil Kapoor, Bobby Deol, Jacqueline Fernandez, Daisy Shah, Saqib Saleem, and Freddy Daruwala are among the actors who appear in the movie. It is the third and final movie in the Race series, which began with Race in 2008 and Race 2 in 2013, however it is considered a reboot of 2008 original and has a loosely connected plot to the earlier movies.

Race 3 was made available on June 15, 2018, which was also Eid. The majority of the reviews were unfavorable, criticizing the narrative, plot, casting, music, and action scenes. Despite unfavorable reviews, it has a strong box office performance, earning $1.79 billion (the equivalent of $2 billion or $25 million USD in 2020) in India and over $3.03 billion (the equivalent of $4 billion USD in 2020) globally.

Jacqueline Fernandez's Upcoming Movies
Jacqueline attended the grand inauguration of the Mumbai Forever 21 store and was named the spokeswoman for Gareth Pugh's Forevermark Diamonds. India TV said in its analysis of Fernandez's career: Jacqueline Fernandez is climbing the ladder of success slowly and gradually. Jacqueline is effectively managing every area of the job that an actor must undertake and producing outcomes as a result. However, despite Charu Thakur of India Today's criticism of her acting abilities, she was able to establish herself in Bollywood by relying on beautiful roles. With her unique roles, Jacqueline Fernandez's upcoming movies are said to be Cirkus, Ram Setu, Attack, and Vikrant Rona.

Ram Setu
Abhishek Sharma is the director of the next action-adventure movie Ram Setu, which will be released in Hindi. The movie, which also stars Satya Dev, Nushratt Bharuccha, Jacqueline Fernandez, and Akshay Kumar, centers on an archaeologist who is examining the origins of Ram Setu, also known as Adam's Bridge in English.
The movie was announced in November 2020, and on March 30, 2021, principal photography started in Mumbai. The COVID-19 epidemic caused delays and obstacles in production. Filming around Ooty, Daman and Diu, and Mumbai began again in October 2021 and was completed in January 2022. The movie will hit theatres on October 25, 2022, just in time for Diwali celebrations.
Cirkus
Cirkus is an upcoming Rohit Shetty period comedy movie to be released in Hindi in 2022. Rohit Shetty Picturez, Reliance Entertainment, and T-Series all contributed to its production. Ranveer Singh, Pooja Hegde, Jacqueline Fernandez, and Varun Sharma all play dual roles in the movie. Ajay Devgn and Deepika Padukone both make cameo appearances. Devi Sri Prasad is the composer of the music.

Cirkus is loosely based on the 1982 Hindi film Angoor, which was a remake of the 1968 Hindi film Do Dooni Chaar, which was a remake of the 1963 Bengali film Bhranti Bilas, which was also based on the same-titled 1869 play by Ishwar Chandra Vidyasagar, which was adapted from William Shakespeare's play The Comedy of Error On December 23, 2022, Christmas Eve, Cirkus will be released in theatres all around the world.

Jacqueline Fernandez's Career Timeline
Jacqueline Fernandez's Controversies
Money Laundering Controversy
For a very long time in the news, Jacqueline Fernandez's boyfriend was said to be Sukesh Chandrashekhar. Despite the fact that Jacqueline Fernandez is making news for all the wrong reasons due to her suspected relationship with con artist Sukesh Chandrasekhar, the actress is unmoved by the uproar. Jacqueline previously changed her online identity after her personal photos of Sukesh were published online. She stopped posting to Instagram for a while. This time around, though, the actress doesn't appear to be concerned about the rumors that the Enforcement Directorate (ED) has seized her property in connection with the Sukesh Chandrashekar money laundering case, which involves around Rs 7 crore. The agency calculated that conman Sukesh offered the actress presents worth Rs. 5.71 crores and lent Jacqueline's family members close to USD 173,000 and roughly 27,000 Australian dollars.

Fernandez has been the focus of an inquiry into a $200 million money laundering case since December 2021. The Enforcement Directorate (ED), which is conducting the inquiry, questioned Fernandez about the case on December 9, 2021, for a total of 10 hours. Fernandez's request to have the Lookout Circular (LOC) issued against her in the case that prevents her from traveling outside of India downgraded was denied by the ED on December 22.

Jacqueline Fernandez's Net Worth
Jacqueline Fernandez is without a doubt the stunning actress who won the title of Miss Universe - Sri Lanka, who is a phenomenal pole dancer, who has a toned figure, and who has a very endearing attitude. Jacqueline Fernandez has a $13 million net worth (Rs. 101 crores).

There are 11 brands on her list of endorsements. She is very selective about the brands she supports because she is an advocate for cruelty-free products. Among the companies, she has endorsed are Dabur, Nova eyeglasses, Tresemme, Casio, The Body Shop, and Colorbar cosmetics.

Her primary sources of income are royalties from films and brand endorsements. Despite having no releases that year, Forbes India estimated her revenues to be about Rs. 9.50 crores. She demands between Rs. 5 and Rs. 6 crores for each film.

Additionally, she owns the clothing brand Just F. She also entered the food industry and is the proprietor of the Kaema Sutra eatery in Colombo, Sri Lanka. She may have also invested in the upstart juice company Rakyan Beverages.

She also owns a number of vehicles, including a Jeep Compass, a Range Rover Vogue, and a Mercedes Maybach $500, all of which are valued at roughly 2.50 crores of rupees each.

Jacqueline Fernandez's Awards and Achievements
2010- Won IIFA Awards- Debut Female of the Year- Aladdin
2012- Stardust Awards- Exciting New Face- Aladdin
2013- Won 15th Asianet Film Awards- Most Stylish Bollywood Actress
2015- Won Big Star Entertainment Award- Big Star Entertaining Dancer- Kick
2015- Won Stardust Awards- Style Diva- Kick
2016- Ada Derana Sri Lankan of The Year- Global Entertainer
2014-PETA India named women of the year in 2014.
2016-HT Most Stylish Award
2017- Asian Voice Charity Awards awarded the International Humanitarian Award.
2019-According to Forbes' India's ranking of the top 100 celebrities, she is rated 32nd.
5 Interesting Facts About Jacqueline Fernandez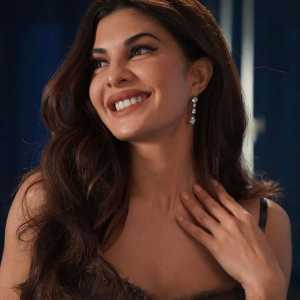 Everyone believes Jacqueline is from Sri Lanka. Jacqueline, on the other hand, is biracial. Her mother is of Malaysian and Canadian ancestry, while her father is of Sri Lankan descent.
Jazz ballet is Jacqueline's area of expertise. She views it as her foundational exercise.
With the movie Aladin, Jacqueline made her Bollywood debut alongside Ritesh Deshmukh.
Jacqueline aspires to work on food-related documentaries.
When she lived in Bahrain, Jacqueline competed in street races in real life. The woman asserts that she and a friend would be the only girls competing in street races, and they would occasionally triumph.
Social Media
Frequently Asked Questions