Pooja Hegde | Biography, Career, Age, Net worth, Movies

Hitesh Mandot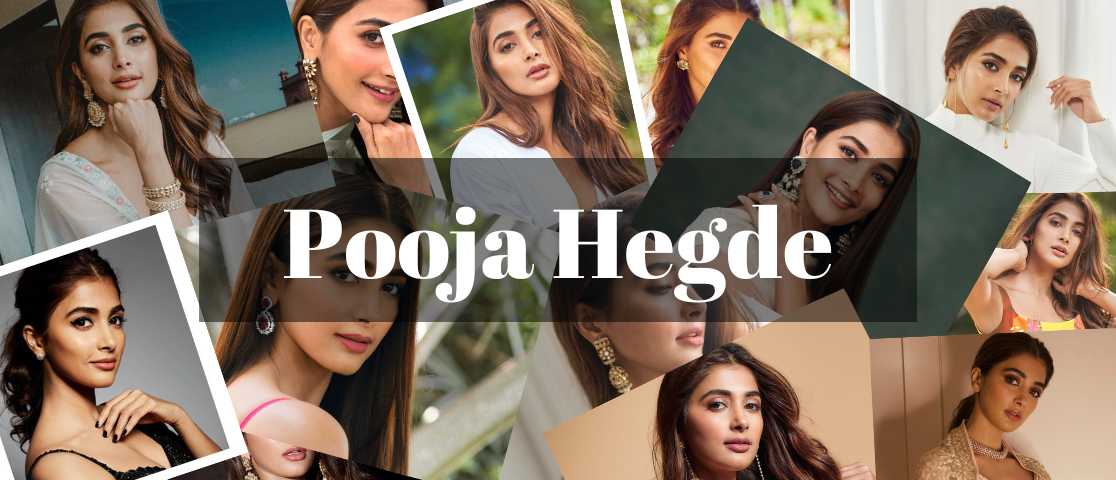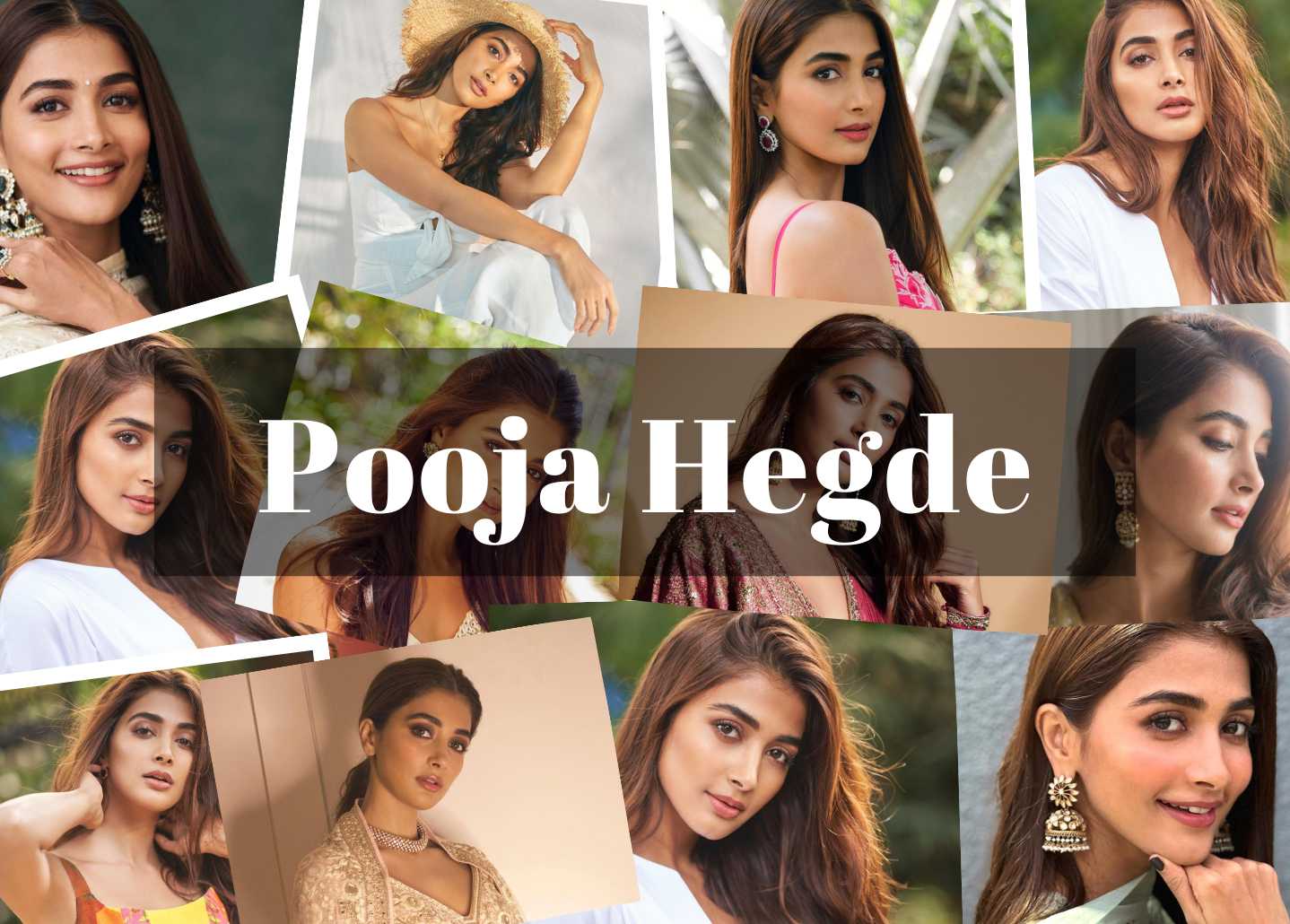 Pooja Hegde, the actress who has won award for her beautiful hair. Pooja Hegde is second runner up of Miss india Universe Beauty Pageant 2010. She is an beloved actress who had worked in Regional Cinema as well as Bollywood. Pooja Hegde is also an Instagram Influencer.
Keep reading to know more about Pooja Hegde's biography, family, age, birthday, boyfriend, husband, height, new movies, upcoming movies, career timeline, school, college, education, and to see exclusive Pooja Hegde photos.
Pooja Hegde's Age and Pooja Hegde's Biography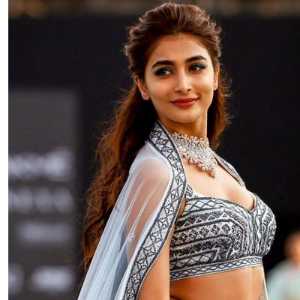 Pooja Hegde, is an Indian actress most known for her work in Telugu movies but also appearing in Hindi and Tamil movies. Pooja Hegde's birthday is on October 13, Pooja Hegde's birthyear is 1990. Pooja Hegde's age is 31 years as of 2022. Pooja Hegde's real name is Pooja Hegde. Pooja Hegde's zodiac sign is Libra. Pooja Hege's Height is 5.9 feet. The horse is Pooja Hegde's zodiac animal. Pooja Hegde's mother tongue is Tulu.

Pooja Hegde was a model before starting her career as an actress. Pooja Hegde was the second runner-up in the Miss Universe India pageant in 2010. Pooja Hegde made her acting debut in the 2012 Tamil film Mugamoodi, and Oka Laila Kosam was Pooja Hegde's first Telugu release (2014). Pooja Hegde made a name for herself as one of the top actresses in Telugu movies. Pooja Hegde has repeatedly been listed as the "Most Desirable Woman" in The Times of India.

The 2017 Hyderabad Most Desirable Women winner was Pooja Hegde. Pooja Hegde is the face of the new #pTronEveryday brand campaign from lifestyle digital accessory company pTron.

Hegde ranked seventh on Forbes India's list of the South Cinema's Most Influential Stars on Instagram in 2021. Pooja Hegde is regarded as one of Telugu cinema's most well-liked actors.

Claim Your FREE Celebrity Shoutout
✕
Claim Now!
Pooja Hegde Family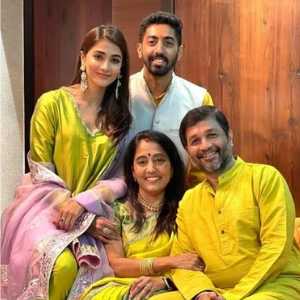 Pooja Hegde was raised in a Tulu-speaking family. Pooja Hegde's place of birth is in Mangalore, Karnataka. On the day of Lakshmi Pooja, Hegde was born. She was given the name Lakshmi by her parents, but her aunt thought it was a little too conventional. Her parents finally gave her the name Pooja.

Pooja Hegde's father Manjunath Hegde is a Lawyer and Pooja Hegde's mother Latha Hegde is an Immunologist and Genetics Professional. They are from Udupi, Karnataka, initially. Additionally, she has an older brother. Pooja Hegde's brother's name is Rishabh Hegde who does orthopedic surgery.

Pooja Hegde's Education
Pooja Hegde's college was M. M. K. College and has a degree in Commerce. Pooja Hegde is also proficient in Kannada, English, Hindi, and Marathi in addition to Tulu. where she frequently took part in dance performances and fashion exhibits. Pooja Hegde's hobbies are Dancing, Travelling, Singing, and Reading.
Talk To Similar Celebrities
Pooja Hegde's Boyfriend and Affairs
Rohan Mehra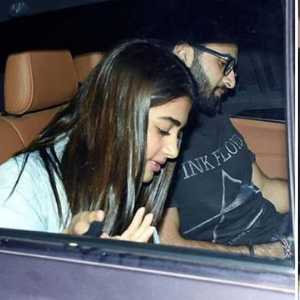 Pooja Hegde were said to be dating Rohan Mehra, the son of Bollywood actor Vinod Mehra and ex-boyfriend of Tara Sutaria, the star of Student of the Year 2. Pooja Hegde boyfreind is still not known but it was said that pooja and Rohan Mehra have been spotted together numerous times in different parts of Mumbai. This increased the rumors that the two must be in a romantic relationship when Pooja Hegde and Rohan Mehra were seen together at Harshvardhan Kapoor's home for a get-together in February 2020.

Regarding her friendship with Rohan Mehra, Pooja Hegde said in a media interview, "We are extremely good friends. I'm not sure where this information came from. I'm single, so no." They questioned Hegde about her preferences in a companion, to which she responded, "The key thing is that we connect. The fundamentals are things like having a nice heart, a good sense of humour, and kindness. Additionally, a fundamental comprehension and respect for what I do, as it might be challenging for others to comprehend given how frequently I travel. What I don't like are folks who are self-obsessed, she continued. Even though I'm an actor, I don't have a mirror obsession.

Pooja Hegde's Movies and Career
Pooja Hegde initially competed in Miss India 2009 after completing her schooling and took home the sub-title of Femina Miss Talented award. She took part once more in 2010 and was named Miss Universe India's second runner-up. Pooja Hegde continued modeling for a while and served as the face of several opulent publications. Magazines like Femina, Travel & Leisure India, Wedding Wows, Wedding Affair, and many others have featured Pooja Hedge on their front covers. Later on in 2012, she made her debut as a lead actress in a movie.
Pooja Hegde's First Movie: Mugamoodi (2012)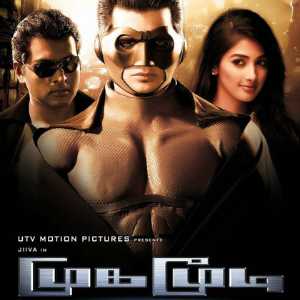 Jiiva as Anand aka Bruce Lee puts on a superhero outfit and displays martial arts moves to impress Shakthi played by Pooja Hegde. He participates in a police pursuit, nevertheless, and aids the officers in apprehending the criminals. A fun-loving girl named Shakthi, played by Pooja Hegde, motivates Anand aka Bruce Lee to adopt a different perspective on society.

In the Tamil superhero film Mugamoodi (2012) directed by Mysskin, Pooja Hegde made her acting debut alongside Jiiva. Mysskin chose her after viewing still images from her beauty pageant triumph. Pooja Hegde noted that the similarity between Tamil and her native Tulu was also helpful, adding that she helped rehearse Tamil dialogue for the movie by writing and memorizing terms in English.

The film had great anticipation before it was released due to the unusual superhero concept for Tamil movies, and it had a successful opening weekend in August 2012. However, the movie's progress was hampered by the reviewers' mixed to unfavorable reviews, which led to the movie's unexpected commercial failure. A reviewer from Sify.com called Hegde's performance disappointing while a critic from The Hindu said that she doesn't have much space for talent display.

Pooja Hegde's Movie: Oka Laila Kosam (2014)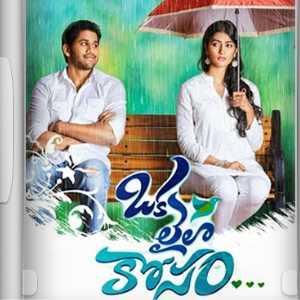 Karthik played by Naga Chaitanya falls head over heels with Nandana played by Pooja Hegde, but they were not aware of the situation that their parents had already planned their wedding. While Karthik attempts to convince her, Nandana cannot defy her father.Pooja Hegde starred alongside Naga Chaitanya in her second movie, Oka Laila Kosam (2014), which was released in Telugu. For her role in this film, she received many compliments. She received a nomination for Best Actress at the 62nd Filmfare Awards (South) for Oka Laila Kosam.

Pooja Hegde's Movie: Mohenjo Daro (2016)
Poor farmer Sarman played by Hritik Roshan arrives in the oppressive Maham's city of Mohenjo Daro. He comes up with a scheme to exact revenge on Maham after learning about the shared past between his family and the latter. By displaying his uncle's amulet, Sarman gets entry to the upper city where he meets Chaani played by Pooja Hegde, the beautiful and exquisite daughter of Mohenjo Daro's chief priest (Manish Choudhary). Chaani's exquisite beauty and allure seduce Sarman, who develops feelings for her.

Pooja Hegde and Hrithik Roshan starred in Ashutosh Gowariker's historical drama Mohenjo Daro, which is set against the backdrop of the Indus Valley civilization. She was chosen after Gowariker's wife called her for an audition after seeing her in an advertisement. Pooja Hegde claimed that she would refrain from acting in regional Indian films until the release of her Hindi film as a result of her dedication to the project, and she turned down the chance to work on a Mani Ratnam film.

Javed Akhtar wrote the lyrics, and A. R. Rahman created the soundtrack and score. On August 12, 2016, the movie was released on a global scale. Critics usually gave the movie either mixed or unfavourable reviews. T-Series purchased the song rights. Mohenjo Daro was honoured by selection as the Closing Film of the 69th Locarno International Film Festival in Switzerland even before the movie's general distribution in theatres. As a result, Mohenjo Daro was screened on August 13, 2016, right before the Locarno prize ceremony, at the Piazza Grande. The 45th Annual Conference on South Asia in Madison, Wisconsin, featured a screening of Mohenjo Daro (United States). Additionally, a special screening of the movie was organised for the I & B Ministry employees in New Delhi.

Pooja Hegde's Movie: Aravinda Sametha Veera Raghava (2018)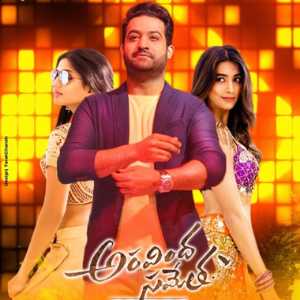 Veera Raghava (Rama Rao Jr.), a young man whose life changes as a result of getting into a physical altercation with thugs from the rival village, is the protagonist of the movie. In order to create peace between the two villages, whose residents have been continuously impacted by the conflict for 30 years, he flees to Hyderabad and makes the decision to abstain from any acts of violence. As a result of his friendship with Neelambari, he is forced to live with Aravinda played by Pooja Hegde, and Sunanda's(Eesha Rebba) family, two ladies. He is influenced by Aravinda's ideas and views and falls for Veera Raghava.

Bala Reddy soon kidnaps Aravinda, but Veera Raghava saves him by calling him and threatening him.Basi Reddy calls Veera Raghava and asks him to come to a field. Veera Raghava keeps avoiding Basi Reddy in an effort to avoid starting another battle while she slashes Aravinda's arm, stabs Neelambari, and attacks Veera Raghava. Basi Reddy claims that after he killed Bala Reddy, no one will support peace. He is, however, startled to see that despite being threatened, his henchmen Marappa and Subba take Aravinda and Neelambari to the hospital after hearing what Veera Raghava has to say.

Veera Raghava kills Basi Reddy with a knife and sets him on fire to prevent anyone from finding out about his murder because he is furious that Bala Reddy, who was his sole hope of stopping the violence, has died.

Pooja Hegde Movie: Housefull 4 (2019)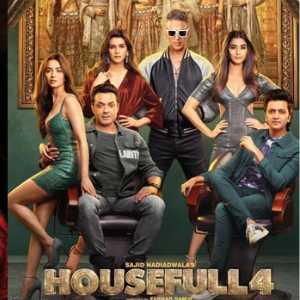 Three couples are split up in Sitamgarh in 1419 as a result of a malicious conspiracy. The couples' reincarnations meet again in London in 2019, 600 hundred years later, but this time they are all getting married to the wrong people. The central theme of the novel is how they come to understand their true love. After a three-year absence, Pooja Hegde made her comeback to Bollywood in Sajid Nadiadwala's comedy film Housefull 4, directed by Farhad Samji, in which she played Rajkumari Mala and Pooja (reincarnated).
Pooja Hegde's Movie: Ala Vaikunthapurramuloo (2020)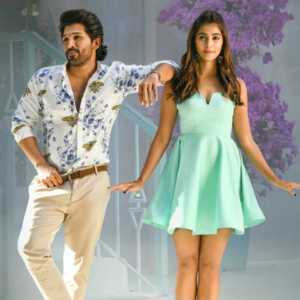 Bantu Played by Allu Arjun, a son who craves approval from his heartless father, and Raj, whose affluent father wishes he were more forceful, are connected by fate in important ways. The story centers on Bantu (Allu Arjun), a talented middle-class man who is frequently ignored and disliked by his father Valmiki (Murali Sharma). Bantu is unaware that he is actually the businessman's son who was switched with Valmiki's own son in order to provide the latter with a good life. Bantu goes to a job interview at a travel agency run by Amulya played by Pooja Hegde, sometimes known as Ammu, a successful self-made businesswoman. Ammu and Bantu develop a romantic relationship.

Valmiki kicks Bantu out of the house, and Ammu's engagement with Raj is called off. Bantu, according to Yasu, is equivalent to Raj because he saved Nandu and the family, giving Bantu half of their shares. Then Yasu requests that Valmiki give Raj five years of training so that he may succeed Bantu of the CEO and be just as successful. Raj believes, much to Valmiki's dismay, that 25 years ago, with the assistance of a nurse, the babies should have been exchanged so that Raj would have ended up at Valmiki's house and Bantu would have ended up at Ramachandra's. In the meantime, Bantu takes Ammu in a helicopter to his new office as the CEO, making Valmiki envious.

Pooja Hegde worked with Allu Arjun and Trivikram again on the action drama film Ala Vaikunthapurramuloo in Telugu, which was released in 2020. Previously, they worked together on DJ: Duvvada Jagannadham (2017) and Aravinda Sametha Veera Raghava (2018). Pooja Hegde manages to put spunk into a character that is nothing more than a manic pixie dream girl, but she sure is a treat to watch on-screen, a critic for The Times of India said of her portrayal.

With nearly 250 crores in revenue, the movie became one of the highest-grossing Telugu movies ever. Pooja Hegde received various honors for her performance, including the SIIMA Award for Best Actress - Telugu. Widespread acclaim was given to Pooja Hegde's dancing performance in the song - Butta Bomma.

Pooja Hegde's Movie: Radhe Shyam (2022)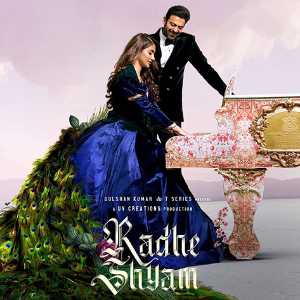 Vikram Aditya played by Prabhas, a well-known palmist, believes in the star language rather than love. Dr. Prema played by Pooja Hegde places more faith in science than in destiny and fate. Despite their extreme differences, they discover they are falling in love. Pooja Hegde and Prabhas appeared in Radhe Shyam, a multilingual historical romance film, which was directed by Radha Krishna Kumar in 2022. The protagonist Vikramaditya's character was loosely based on the actual European palmist Cheiro, according to Radha Krishna Kumar. Reviews of Pooja Hegde's performance were favorable. Due to the audience's appreciation of Pooja Hegde's grace and flair, the song "Aashiqui Aa Gayi" from the movie also became more well-known.
Pooja Hegde's Movie: Beast (2022)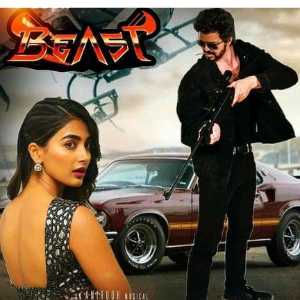 An international terrorist group commandeers a crowded mall in Chennai and demands the release of the group's leader. The Indian government arranges a meeting with Althaf, the team's leader (Selvaragavan). He begins to bargain with a terrorist group. He asks Veera Raghavan (Vijay), an ex-colleague and former RAW agent, for assistance in rescuing the captives from the terrorists after learning that he is inside the mall. A young civilian died while he was doing his assignment, forcing Veera Raghavan (Vijay), a RAW agent, to resign from his position. The former RAW agent begins his operation against the terrorists within the hostage-taking location. Nelson's funny and action-packed storytelling is used to describe what happens next and the rest of the story.

The filming began on March 31, 2021, in Sun Studios, and was later moved to Georgia. On June 21, 2021, the movie's title and first look poster were revealed. On April 13, 2022, Beast was released in theatres.Telugu, Malayalam, Kannada, and Hindi dubs of the film Beast were also released; the Hindi remake was given the name Raw.

Red Giant Movies is in charge of Tamil Nadu's distribution.The Tamil film Beast was directed by Nelson. Pooja Hegde's comeback to Tamil cinema after a 9-year hiatus was marked by a comeback with Beast. The movie turned out to be one of her most lucrative projects, grossing more than 250 crores globally.

Pooja Hegde's Upcoming Movies
Pooja Hegde's new movies and upcoming films are Kabhi Eid Kabhi Diwali, Jana Gana Mana, and Cirkus. With Salman Khan, Pooja Hegde is currently working on the film Kabhi Eid Kabhi Diwali, which is her upcoming endeavor. In addition, she has committed to a few Telugu movies this year. In the Cirkus film, which is directed by Rohit Shetty, Pooja Hegde will star alongside Ranveer Singh. Cirkus will be released in cinemas in December 2022.

A forthcoming comedy-drama in Hindi, Cirkus is directed by Rohit Shetty and produced by T-Series, Reliance Entertainment, and Rohit Shetty Picturez. Ranveer Singh, Pooja Hegde, Jacqueline Fernandez, and Varun Sharma all play dual roles in the movie. It was officially adapted from Angoor (1982), which was based on The Comedy of Errors by William Shakespeare. Ajay Devgn and Deepika Padukone both make cameo appearances.

The first day of principal photography in Mumbai was November 17, 2020. It has been called a historical comedy taking place in the 1960s. Due to delays in the film's production, its original theatrical release date of December 31, 2021, was postponed to December 23, 2022.

A forthcoming action comedy movie in the Hindi language, Kabhi Eid Kabhi Diwali is being made by Salman Khan Films and Nadiadwala Grandson Entertainment under the direction of Farhad Samji. Salman Khan, Pooja Hegde, Venkatesh, and Jagapathi Babu are its main actors. The movie is a remake of Veeram, a 2014 Tamil film. Beginning in Mumbai in May 2022, principal photography also took place in Hyderabad. The movie is slated to hit theatres on December 30, 2022.

The action-comedy SSMB 28 was directed by Trivikram Srinivas. The lead actors in the film are Samyuktha Menon, Pooja Hegde, and Mahesh Babu. Mahesh Babu, a super star, reunites with Trivikram after 11 years. In the summer of 2023, the next Pooja Hegde film, tentatively titled "SSMB 28," will be released in theatres. The producers of SSMB 28, which stars Telugu actor Mahesh Babu in the lead role, have at last released an exhilarating update on the movie. While the movie is made by S. Radha Krishna (Chinababu) under the umbrella of Haarika & Hassine Creations, Thaman S. composed the music.

Pooja Hegde's Career Timeline
Pooja Hegde's Net worth
Pooja Hegde Net Worth is$ 7 million ( 55 Crores in rupees) as of August, 2022. According to the report, Pooja Hegde makes more than 50 lakh rupees income each month. Additionally, she has acted in a number of hugely successful films, and her primary source of income is from the film. Pooja Hegde charges approximately 3 crores to 4 Crores per Movie. Pooja Hegde's net worth, salary, and income are discussed in a variety of places, however, internet estimations of her worth are inconsistent.
Pooja Hegde's Awards & Nominations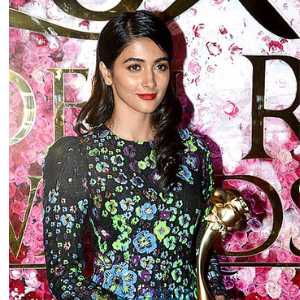 10th South Indian International Movie Awards- Best Actress – Telugu for Ala Vaikunthapurramuloo(2021) - Won
9th South Indian International Movie Awards - Best Actress – Telugu for Maharshi (2020) - Nominated
Zee Cine Awards Telugu - Favorite Actress for Maharshi (2020) - Won
66th Filmfare Awards South - Best Actress – Telugu for Aravinda Sametha Veera Raghava (2019) - Nominated
Zee Telugu Golden Awards - Entertainer Of The Year (Female) for DJ: Duvvada Jagannadham (2017) - Won
Stardust Awards - Best Debut – Female for Mohenjo Daro (2016) - Nominated
4th South Indian International Movie Awards - Best Female Debut – Telugu for Oka Laila Kosam (2015) - Nominated
62nd Filmfare Awards South - Best Actress – Telugu for Oka Laila Kosam (2015) - Nominated
2nd South Indian International Movie Awards - Best Female Debutant – Tamil for Mugamoodi (2013) - Nominated
Pooja Hegde's Interesting Facts and Trivia.
Pooja has had training in Bharat Natyam dancing.
She took part in the Miss Universe India beauty pageant and won the title of Miss Universe India's second runner-up in the year 2010.
Pooja Hegde also won the subsidiary competition's title of Miss India South Glamorous Hair 2010.
On the day of Lakshmi Pooja, Hegde was born. She was given the name Lakshmi by her parents, but her aunt thought it was a little too conventional. Her parents finally gave her the name Pooja.
Roger Federer and Rahul Dravid are Pooja Hegde's favorite sportspersons.
Social Media
Frequently Asked Questions