Your entry has been submitted!
Mobile number already exists, you have already submitted your entry!
Salman Khan - Age, Biography, Girlfriend, Net Worth, New Movies Updates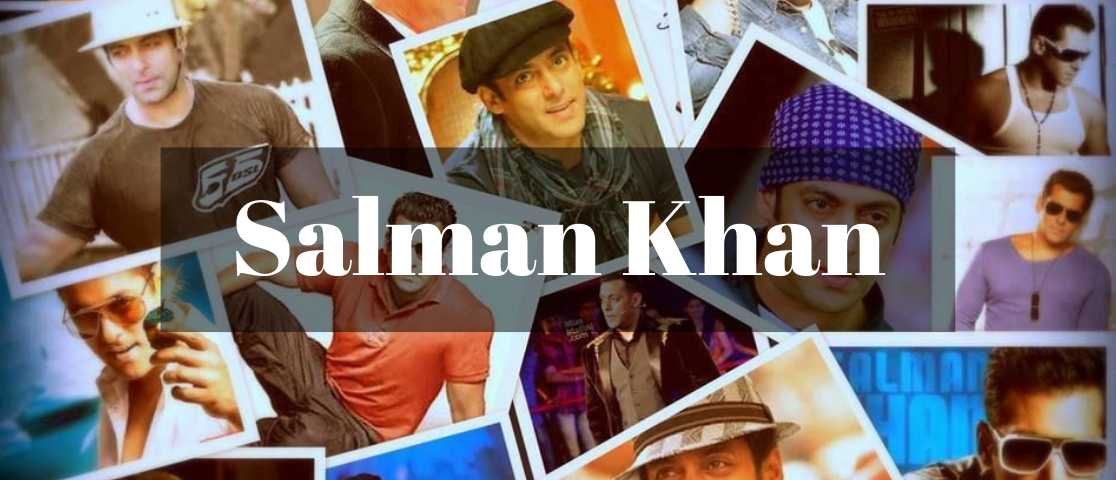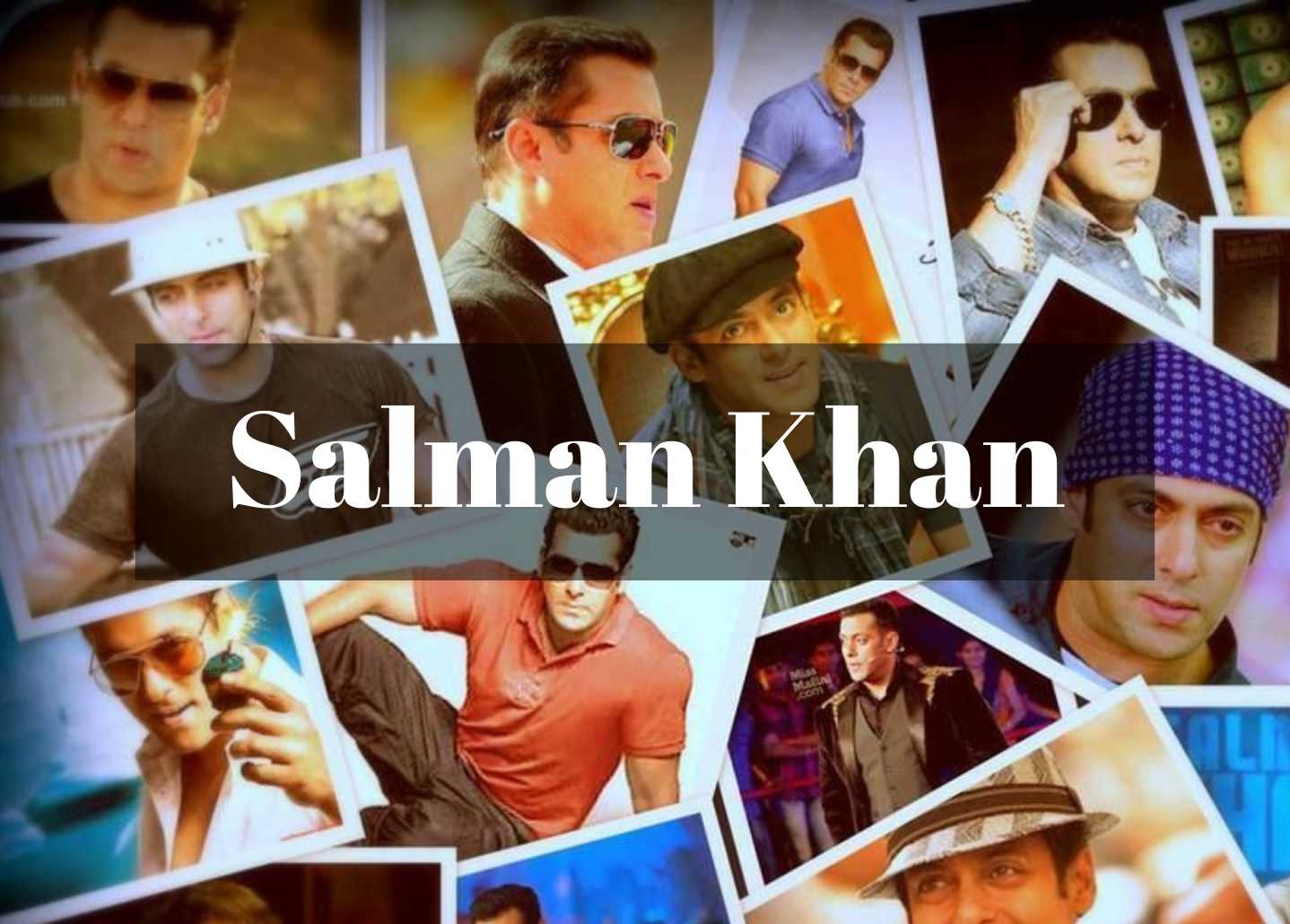 | | |
| --- | --- |
| Salman Khan | Details |
| Profession | Actor |
| Celebrity Type | Movie Star |
| Age | 57 |
| Date Of Birth | 27th December 1965 |
| Zodiac Sign | Capricorn |
| City | Indore, Madhya Pradesh |
| Height | 5 feet 7 inches |
| Weight | 75kgs |
| Notable Work | Hum Aapke Hain Koun..! |
| First Film | Biwi Ho Toh Aisi |
| Total Films | 123+ |
| Net Worth in rupees | Rs 2550 crores |
| Net Worth | $315 million |
| Instagram Followers | 55.7 million followers |
| Twitter Followers | 44.6 million followers |
Biography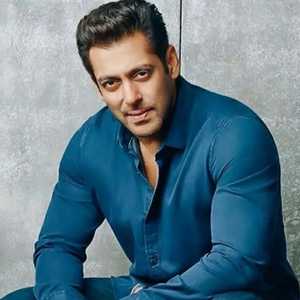 Salman Khan is an Indian actor, writer, director, and producer who primarily works in Hindi films. Salman Khan's full name is Abdul Rashid Salim Salman Khan. Salman Khan was born into Muslim Family and Hindu Mother, he has faith in both religions. Salman Khan's zodiac sign is Capricorn. Salman Khan completed his schooling at St. Stanislaus High School in Bandra, Mumbai. Salman Khan's height is 5 feet 8 Inches.

Starting in 1988 Salman Khan has starred in ten of the highest-grossing films of the year, the most of any actor in Hindi film history. Following a supporting role in Biwi Ho To Aisi (1988) and the main part in Maine Pyar Kiya (1989), Salman Khan launched his acting career. In various productions throughout the 1990s, Salman continued his career in Bollywood. In addition to his acting career, Salman presents television shows and supports charitable causes with his non-profit organization, the Being Human Foundation.

Salman Khan established SKBH Productions (Salman Khan Being Human Productions), his own production company, in 2011. Funds from movie productions will be given to the Being Human organization. He established SKF (Salman Khan Films), another production company in 2014. The Canadian picture Dr. Cabbie was the first to be made available under this label. On the first day of release, the movie brought in $350,452 at the box office. The following movies released under this label were Hero, for which he also composed the theme song.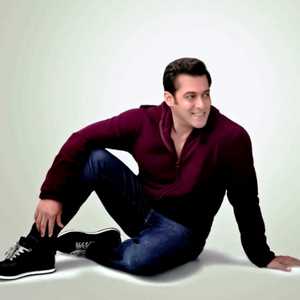 Salman Khan is considered a commercially successful actor in Bollywood. Salman Khan was the highest-ranked Indian on Forbes' 2018 list of the Top-Paid 100 Celebrity Entertainers in the World with earnings of $37.7 million, coming in at 82nd overall. Additionally, since 2010, he has served as the host of the reality series Bigg Boss.

Salman Khan's extracurricular activities are ruined by petty arguments and legal issues. A number of promising Bollywood actors have received Salman's guidance. He has served as an example for some Bollywood actors, including Hrithik Roshan and Arjun Kapoor, to achieve the ideal body. Salman khan also sets the style statement in India. The Hairstyle of Salman's character in the movie Tere Naam became very popular in 2003. Salman Khan's bracelet that he often wears is also very popular.

Age
Salman Khan's birth date is December 27, 1965. Salman Khan's age is 57 years as of 2023. Salman Khan's birthplace is Indore.
Family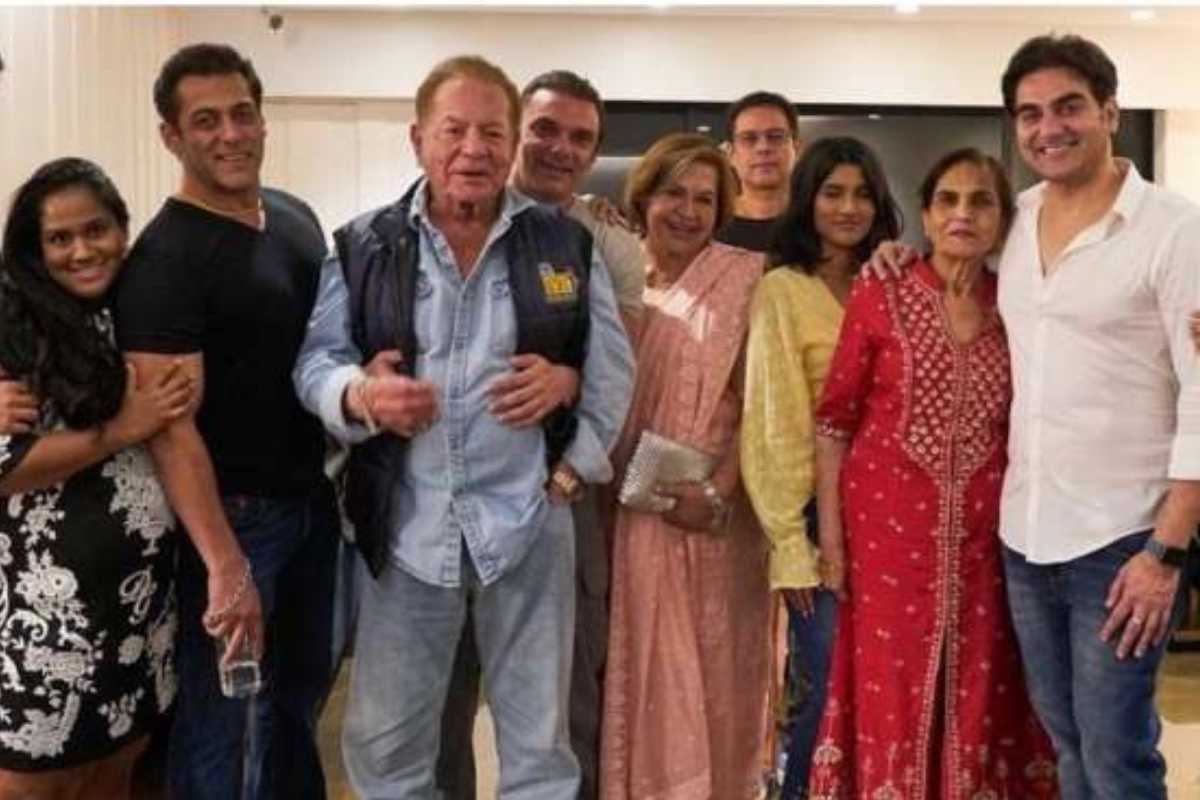 Salman Khan's father name is Salim Khan. Salim Khan is a well-known Scriptwriter in the Hindi Film Industry. Salman Khan's mother's name is Sushila Charak. She is a Homemaker. Sushila Charak later changed her name to Salma. Salman Khan was born into a Muslim Family and a Hindu Mother and he respects both religions. Salman Khan's sisters are Alvira and Arpita. Salman Khan's wife is no one as he is not married as of 2022.

Salman Khan's brothers are Arbaaz Khan and Sohail Khan. Alvira Khan Agnihotri, the wife of actor/director Atul Agnihotri, and Arpita are his two sisters. Salman lives with his father Salim Khan, Mother Salma Khan, Step Mother Helen, and Brothers Sohail Khan and Arbaz Khan. Salman Khan's sister Arpita Sharma's husband is Aayush.

Education
Salman Khan's school is St. Stanislaus High School in Mumbai's Bandra. He and his younger brother Arbaaz previously attended The Scindia School in Gwalior for a number of years. He enrolled at St. Xavier's College in Mumbai but left before finishing. Salman Khan speaks Hindi, English, and Marathi in addition to other languages.

Salman Khan's Girlfriends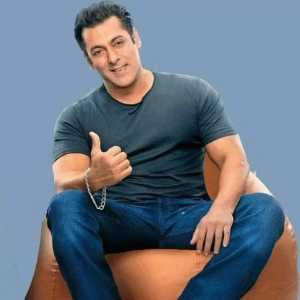 Along with the stealing heart of the audience, Actor Salman Khan dated many women in her life. He had interesting chemistry and a love story with them. Salman started dating Bollywood actress Aishwarya Rai in 1999, and the media frequently covered their relationship till their breakup in 2001.

Katrina Kaif and Salman Khan started dating. After years of rumors, Katrina acknowledged in an interview that she had a long-term, committed relationship with Salman that ended in 2010. Salman Khan has been dating Romanian actress Iulia Vântur since 2012.
Salman Khan also had relationships with Sangeeta Bijlani and Somy Ali. Salman Khan's marriage was almost fixed with Sangeeta Bijalani. Salman Khan is unmarried as of October 2022.

Sangeeta Bijlani
Salman Khan and 1980s Miss India winner Sangeeta Bijlani were engaged in a committed relationship and planning to wed on May 27, 1994. They connected right away after meeting at a Bollywood party. According to reports, Sangeeta called off the wedding after blaming Salman for being unfaithful. She continued by saying that she didn't think Salman could be a lover or a husband.

Somy Ali
In the middle of the 1990s, over three decades ago, Salman Khan dated former actress Somy Ali. She had a youthful infatuation with Salman and had come to India to pursue a relationship with him. She was also developing a modeling career at the same time. The two would begin dating, but Somy alleged that he had an affair with her, so she left for the US and continued her studies.

Aishwarya Rai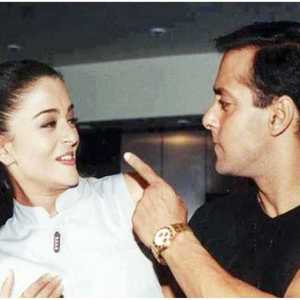 One of the most controversial love affairs in Bollywood is that of Aishwarya and Salman. On the sets of Sanjay Leela Bhansali's Hum Dil Chuke Sanam, the two started dating. Their relationship lasted for two years before ending gracefully.

There were allegations of Salman abusing Aishwarya throughout their turbulent relationship. Salman Khan famously broke into Ash's home in the early hours of the morning in 2001 and repeatedly pounded on her door until she eventually allowed him in.

Aishwarya publicly declared she no longer wanted to date the actor following their Breakup. It was a very viral and trending Bollywood affair story in India. Both the actors were at the peak and were in news for one or the other issues among them.

Katrina Kaif
When Katrina Kaif was just starting out in the film business, Salman Khan and their romance were the talks of the town. Though they have never publicly acknowledged their relationship, it is thought that the two started dating following Kat's on-screen debut with Salman in Maine Pyaar Kyun Kiya. But in 2010, Katrina ended her relationship with the actor and began dating Ranbir Kapoor. Even today, Salman and Katrina are still close friends.

Lulia Vantur
Salman Khan's alleged current sweetheart is Lulia Vantur. When Salman was filming for Bodyguard in Dublin in 2010, they crossed paths and remained in touch. Then Lulia took a flight to Mumbai, where she worked on Bollywood-related projects. Fans are wondering when Lulia and Salman Khan will further their relationship because Lulia frequently attends family gatherings with the actor.

Pooja Hegde
'Kisi ka bhai, kisi ki jaan' co-star Pooja Hegde and Salman Khan are dating. An unverified tweet claims that the actor has been spending a lot of time. Netizens responded to this rumor as soon as it started spreading on social media.
Best Movies of Salman Khan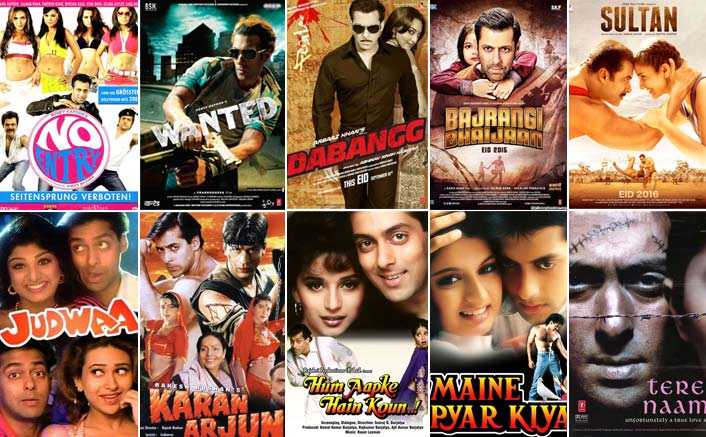 In the 1988 movie Biwi Ho To Aisi, Salman made his acting debut in a supporting part. Later, he starred in the romantic family drama Maine Pyar Kiya (1989), directed by Sooraj R. Barjatya, which went on to become one of the highest-grossing Indian movies of its period. As a result, he received his first nomination for Best Actor at the Filmfare Awards, as well as a nod for Best Male Debut at the same event. Barjatya won the latter. Khan appeared in just one movie, Baaghi, which was released in 1990 and was a financial success. In 1991, Patthar Ke Phool and Sanam were the other two fairly successful movies.

He worked on the romantic comedy Hum Aapke Hain Koun! with director Sooraj Barjatya, which also starred Madhuri Dixit, in the same year. The movie received three Filmfare Awards for Best Film, Best Director, and Best Actress during the 1995 awards season. Additionally, it received the National Award for being the year's most well-liked movie. The movie became the biggest Bollywood hit of the year and the highest-grossing Indian film up until that point after earning more than 2 billion ($63.8 million) globally.

In 1998, Salman appeared in five different movies. He was in the romantic comedy Pyaar Kiya To Darna Kya, in which he co-starred in with Kajol and was one of the year's biggest box office hits. The moderately popular drama Jab Pyaar Kisise Hota Hai came next, along with the such commercial success that he appeared in Karan Johar's film Kuch Kuch Hota Hai as played the role of Aman(Supporting role) and won a Filmfare Award for this role.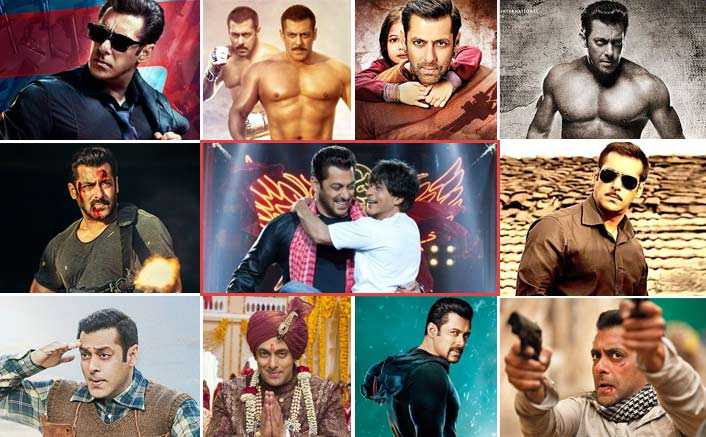 He did several commercial hits like Hum Saath Saath Hain, Chori Chori Chupke Chupke, Judwaa, Karan Arjun, Hum Dil De Chuke Sanam, etc. His portrayal in the movie Hum Dil De Chuke Sanam received positive reviews, as noted by Sharmila Tilikum of Rediff. Salman is likable. He does have a tendency to ham it up in dramatic moments, but he seems to be at ease in comedies and romantic roles. He starred alongside American actress Ali Larter in the Hollywood film Marigold. A love tale between an Indian man and an American woman was depicted in the movie.

After Several flops between 2005-08, he made his remarkable comeback by appearing in movies like Wanted, Dabbang, Ready, Bodyguard, Ek Tha Tiger, Jai Ho, Kick, Bajrangi Bhaijaan, Sultan, etc. Along with his career, Salman made careers of many Composers like Himesh Reshammiya and Sajid-Wajid have been suggested by Khan. Sanjay Leela Bhansali received his backing while he was creating Khamoshi: The Musical and Hum Dil De Chuke Sanam. Salman Khan saved actor Govinda's career by offering him a parallel role in Partner.

Salman Khan is known to be one of the most popular Bollywood actors and is loved by his fans all around the world. The Indian actor Salman Khan is referred to as the Bhaijaan of Bollywood. He is also known as India's biggest star, he is well recognized for his charitable endeavors and runs a nonprofit organization called Being Human that aids those who are less fortunate and battling various illnesses. He is a wonderful person who has a strong passion for kids. He serves as the primary inspiration for Indian bodybuilders and encourages young people to lead healthy lives. He runs a company called Being Strong that specializes in fitness and bodybuilding.

Salman Khan has starred in around 100+ movies. Here are some of his remarkable Salman Khan movies that we'll never forget:

Salman Khan's First Movie - Maine Pyar Kiya (1989)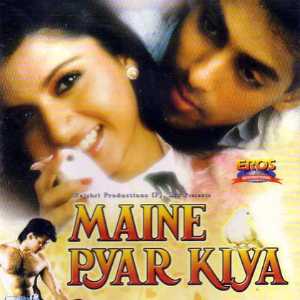 Maine Pyaar Kiya was the debut movie by Salman Khan where he played the main lead, Prem. He starred in the romantic family drama Maine Pyar Kiya (1989), directed by Sooraj R. Barjatya, which went on to become one of the highest-grossing Indian movies of its period. The plot of the movie focuses on Suman falling in love with Prem after her father leaves her in the care of another family while he travels overseas. Prem must, however, show Suman's father that he is not the same as his own father in order for them to get married.

The movie Maine Pyar Kiya, which was made by Rajshri Productions, features Bhagyashree and Salman Khan. It served as Salman, Sooraj Barjatya, and Bhagyashree's debuts. Because of its music, language, and the chemistry between Salman and Bhagyashree, Maine Pyar Kiya is one of the most famous romance movies ever created.

With a worldwide gross of 280 million dollars, it became the highest-grossing Bollywood film of 1989 and the highest-grossing Indian film of the 1980s after being released on December 29, 1989, to favorable reviews. Also, it received six Filmfare Awards.

Hum Aapke Hai Koun (1994)
Salman majorly appears on screen with the name Prem. In this movie, he again played the role of Prem. The plot revolves around the wedding of their older siblings. Prem and Nisha meet and fall in love. However, their relationship is threatened when Nisha's sister passes away and leaves a baby behind.

A 1994 Indian Hindi-language musical romantic drama film, sometimes known as the initialism HAHK, was written and directed by Sooraj Barjatya and was made by Rajshri Productions. The movie, which features Madhuri Dixit and Salman Khan, celebrates Indian wedding customs by telling the tale of a married couple's relationship with their families and the sacrifices they make for them.

It is a remake of the studio's previous movie Nadiya Ke Paar (1982), which was based on the Hindi novel Kohbar Ki Shart by Keshav Prasad Mishra. The songs for the movie, which totals 14, were also written by Raamlaxman, which is a surprising quantity of songs for the time.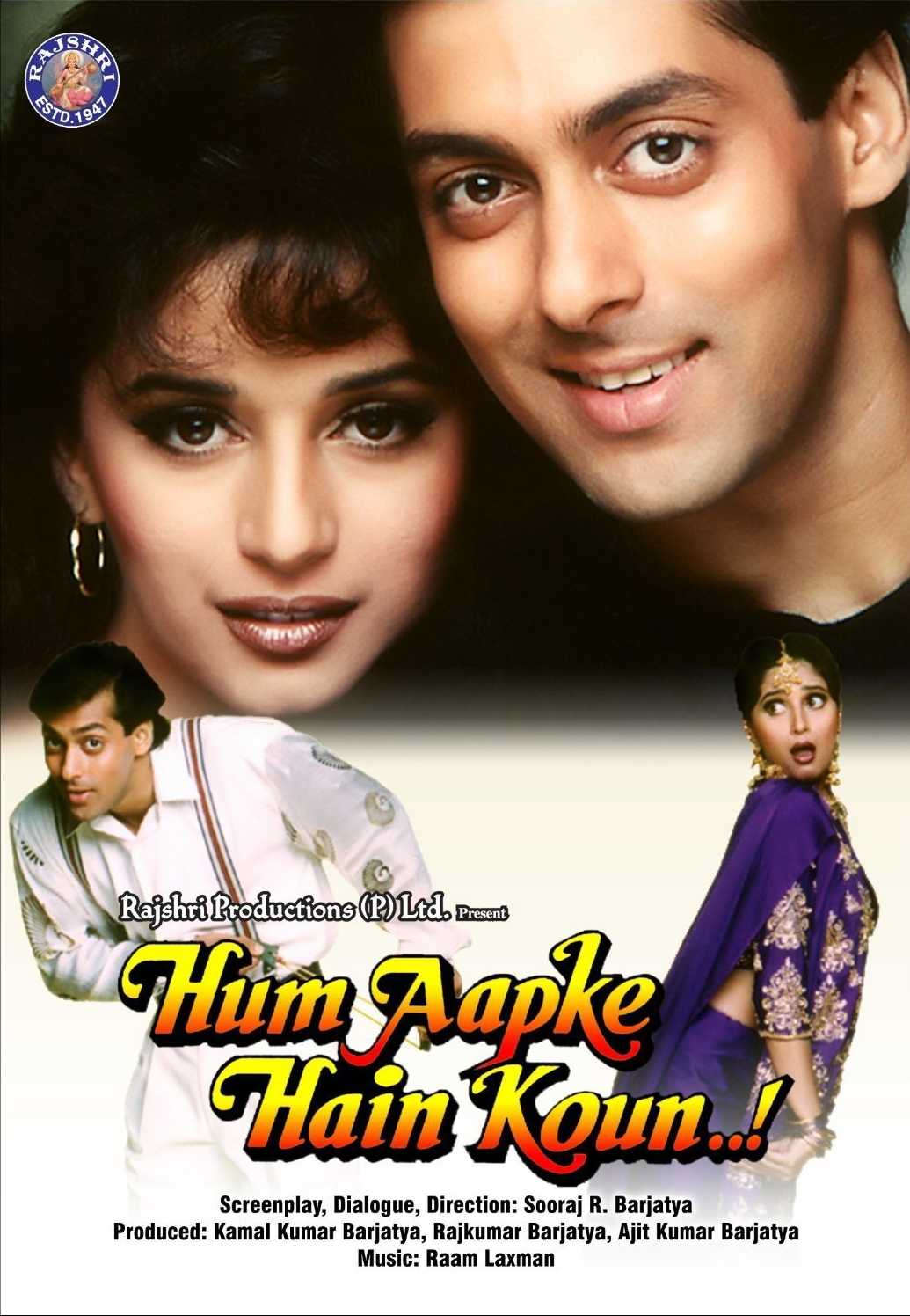 Hum Aapke Hain Koun won five awards at the 40th Filmfare Awards, including Best Film, Best Director, and Best Actress, making it one of the year's biggest winners. Lata Mangeshkar, who sang more than 10 songs in the movie but had long since stopped accepting awards, was given one because of the popularity of the song Didi Tera Devar Deewana.

Hum Aapke Hai Koun is regarded as one of the most significant movies in both pop culture and the Indian cinema industry. It has a long-lasting influence on Indian wedding festivities, which frequently feature songs and activities from the movie. It is regarded as the start of a revolution in the Indian film distribution industry and a turning point in the box office history of Hindi cinema.

Hum Dil De Chuke Sanam (1999)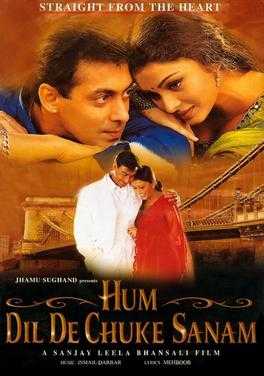 Sanjay Leela Bhansali's 1999 Indian Hindi-language romantic musical film is Hum Dil De Chuke Sanam. Aishwarya Rai, Salman Khan, and Ajay Devgn all appear in the movie. The movie tells the tale of a newlywed man who learns that his wife is in love with another man and decides to bring the two together.

The movie was a critical and financial success, becoming one of the top-grossing Indian movies of the year with earnings of 160 million (US$2.0 million). At the 45th Filmfare Awards, Hum Dil De Chuke Sanam received 17 nominations, including Best Actor for Salman Khan and Ajay Devgn, and took home 7 awards, including Best Film, Best Director for Bhansali, Best Actress for Rai, and Best Male Playback Singer (Udit Narayan).

Mehboob Kotwal wrote the lyrics and Ismail Darbar composed the music for the soundtrack. Voices from Kavita Krishnamurthy, Alka Yagnik, Kumar Sanu, Udit Narayan, Hariharan, Vinod Rathod, Sultan Khan, Shankar Mahadevan, and others may be heard in the songs. In the music and singing categories, it got nine Filmfare Award nominations and also produced some winners. The soundtrack to the movie sold 35,000 units, making it one of the best-selling Indian music albums of 1999, according to the Indian trade website box office India.

Wanted (2009)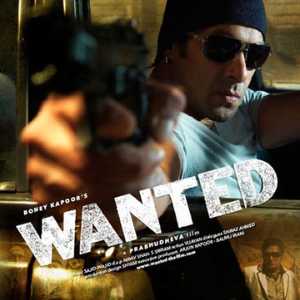 The 2009 Indian action thriller movie Wanted was directed by Prabhu Deva. Salman Khan, Prakash Raj, and Ayesha Takia led in the movie, and Vinod Khanna, Mahesh Manjrekar, and Inder Kumar play supporting roles. The story, which is set in Mumbai, centers on a neighborhood goon whose deadly instincts attract the attention of a wanted don in addition to his girlfriend's disdain and the animosity of a corrupt police officer.

The movie opened in theatres on September 18, 2009, to largely mixed-to-positive reviews. Audience members and critics praised the director and the use of cliches while criticizing the performances (especially those of Khan, Raj, and Manjrekar). It was one of the most financially successful films of 2009 when the picture made an estimated 118 crore rupees ($15 million).

Three IIFA nominations and one Filmfare Award were given to the movie.

Dabbang (2010)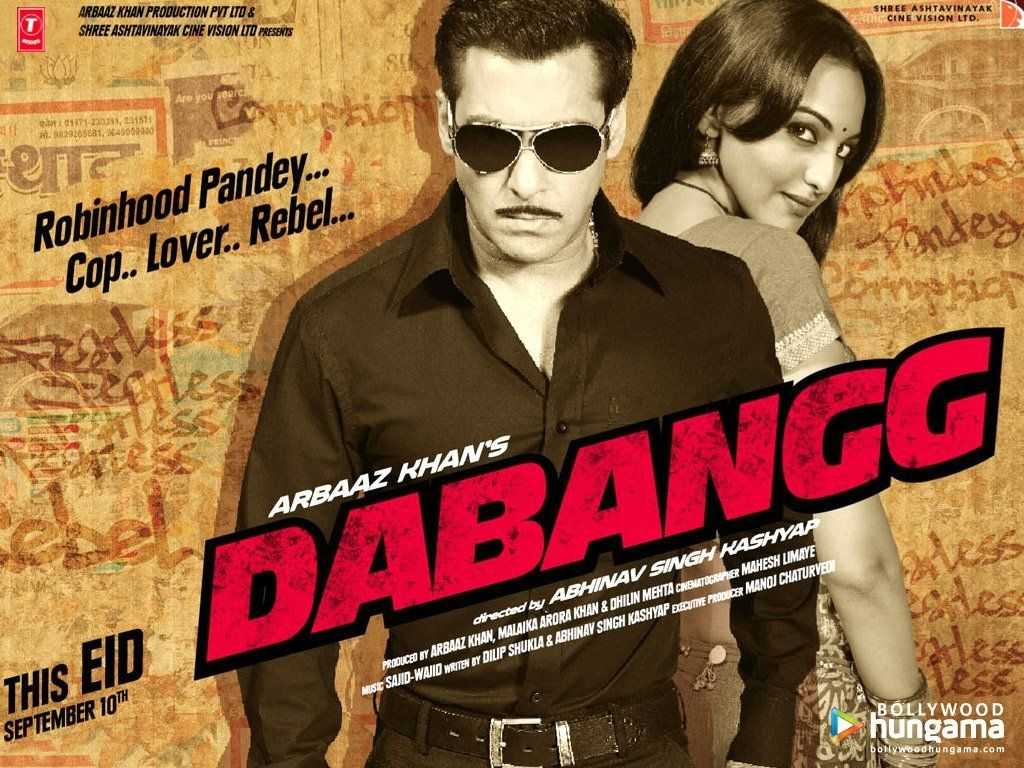 In 2010, Abhinav Singh Kashyap directed the action comedy Dabangg. Malaika Arora Khan and Arbaaz Khan under the banner of Arbaaz Khan Productions and Dhilin Mehta under the banner of Shree Ashtavinayak Cine Vision produced the movie. Sonakshi Sinha, making her acting debut, co-stars alongside Salman Khan, the elder brother of the actor, in the lead role. Arbaaz, Om Puri, Dimple Kapadia, Vinod Khanna, Anupam Kher, Mahesh Manjrekar, and Mahie Gill play supporting roles, and Sonu Sood portrays the antagonist.

The Indian film Dabangg is set in the state of Uttar Pradesh and centers on the courageous Chulbul Pandey, a police officer, and his tumultuous relationships with his stepfather and half-brother. Salman Khan played the role of fearless police officer Chulbul Pandey. The story focuses on a corrupt cop who is confronted by his family, gangsters, and politicians.

On September 10, 2010, Dabangg was released during Eid al-Fitr in approximately 2,100 theatres around the world. It received mostly favorable reviews when it first came out, with compliments for the acting (notably that of Salman Khan and Sonu Sood), action scenes, music, and humor, but criticism for the screenplay and plot. The movie eventually made 219 crore rupees ($47 million) globally. This Bollywood movie earned the most money in 2010.

Six Filmfare Awards, including Best Film and Best Female Debut, as well as the National Film Award for Best Popular Film Providing Wholesome Entertainment, were given to Dabangg. The Times also said that industry insiders credited Khan's star charisma for the movie's appeal, saying that Khan has managed to carry off the over-the-top characterization of Chulbul Pandey with uncontrolled excitement and fire.

Bajrangi Bhaijaan (2015)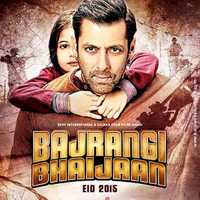 The plot of the movie describes the story of A little Pakistani girl who is silent and is brought back to her country by an Indian man with a big heart so that she can be with her family. Salman was the main hero in the movie. It tells the tale of Pawan Kumar Chaturvedi, a devotee of the Hindu god Hanuman, who sets out on a journey to bring back Shahida, a six-year-old.

Bajrangi Bhaijaan is a 2015 Hindi-language comedy-drama film co-written and directed by Kabir Khan, with Salman Khan and Rockline Venkatesh serving as producers. Salman, Harshaali Malhotra, Nawazuddin Siddiqui, and Kareena Kapoor Khan all-star in the movie, which also stars Salman, Nawazuddin Siddiqui, and Kareena Kapoor Khan.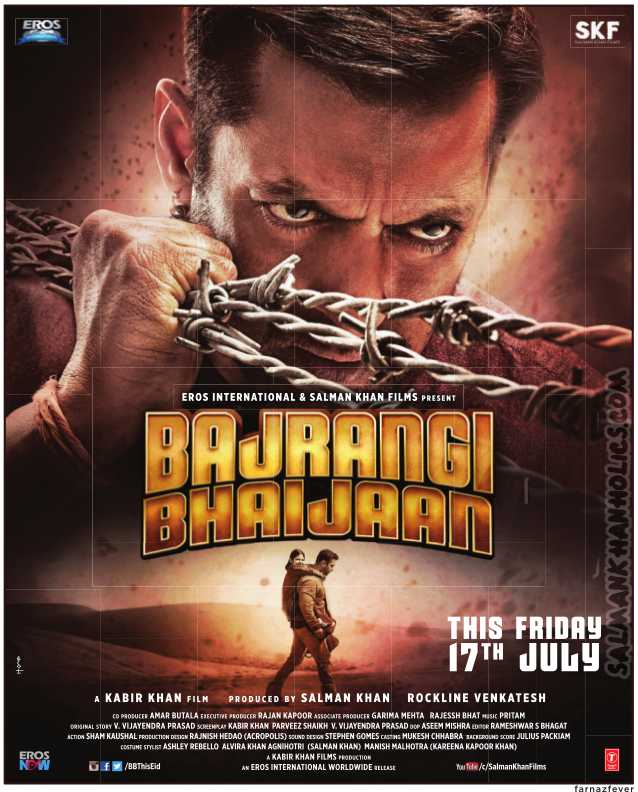 Upon its release, Bajrangi Bhaijaan received a great deal of praise from critics, who praised its plot, dialogue, music, cinematography, direction, and cast performances, especially those of Salman Khan, Siddiqui, and Malhotra. It was also a huge commercial success. It earned $149 million worldwide and is currently the 5th highest-grossing Indian film and the 2nd highest-grossing Bollywood film.

It was nominated for four categories at the 61st Filmfare Awards, including Best Film, Best Director (Kabir Khan), Best Actor (Salman Khan), and Best Story. It also received the National Film Award for Best Popular Film Providing Wholesome Entertainment at the 63rd National Film Awards (V. Vijayendra Prasad). Additionally, it was a nominee for the 2015 China Douban Film Awards' Best Foreign Film category.

Antim (2021)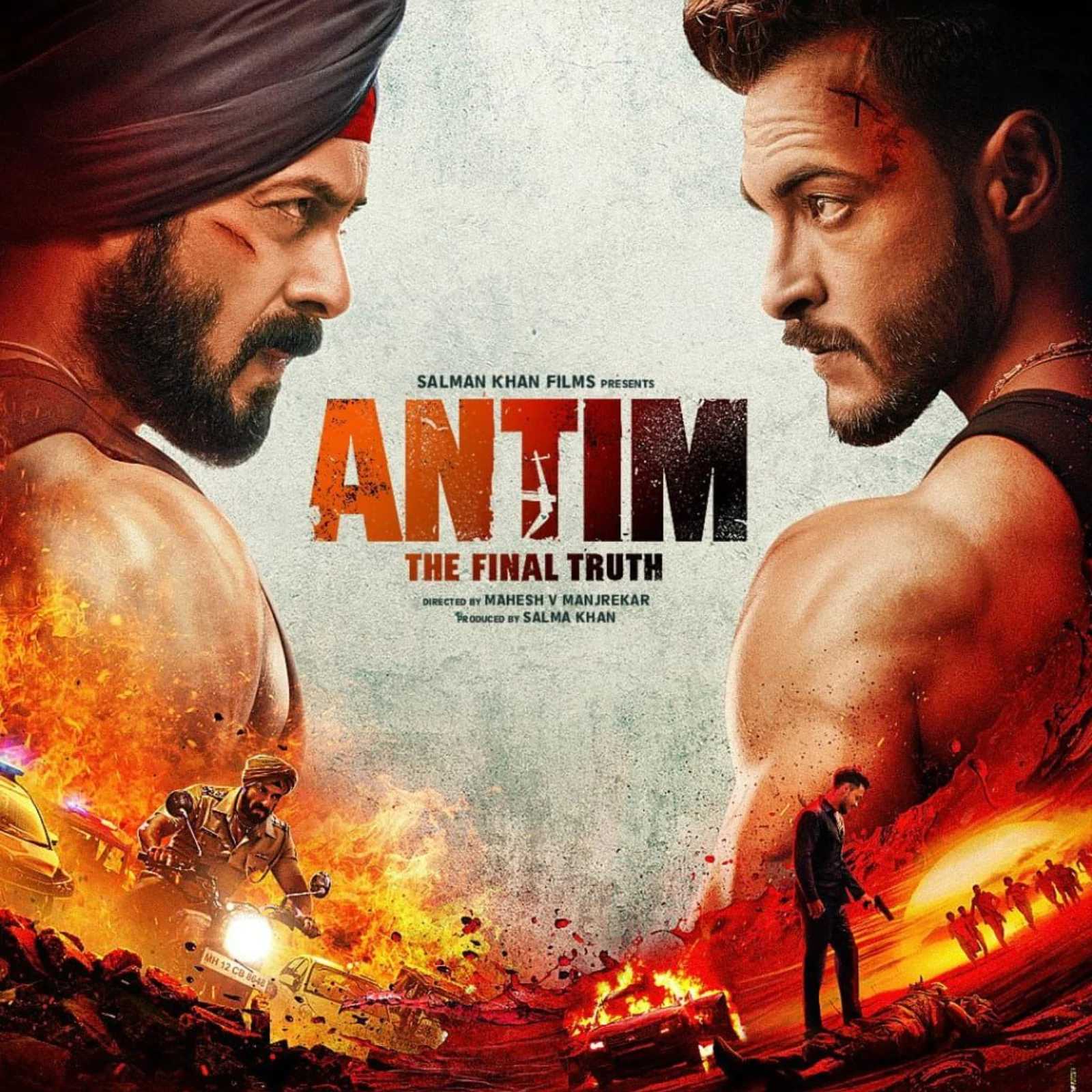 Antim: The Final Truth is a 2021 Indian Hindi-language action movie with Salman Khan, Aayush Sharma, Mahima Makwana, and Jisshu Sengupta in the lead roles. It is directed by Mahesh Manjrekar and produced by Salman Khan Films. The tale centers on a confrontation between a Sikh police officer (Salman Khan) and a criminal (Aayush Sharma), and it also examines the challenging circumstances that certain farmers experience that drive some of them to crime.

On November 26, 2021, the movie received a worldwide theatrical release. Both critics and viewers gave it favorable reviews, praising Sharma and Khan's acting as well as the film's plot, background music, action scenes, and direction by Manjrekar. The movie had an average box office performance, earning 59 crores (US$7.4 million) globally against a 40 crore (US$5.0 million) budget.

Radhe (2021)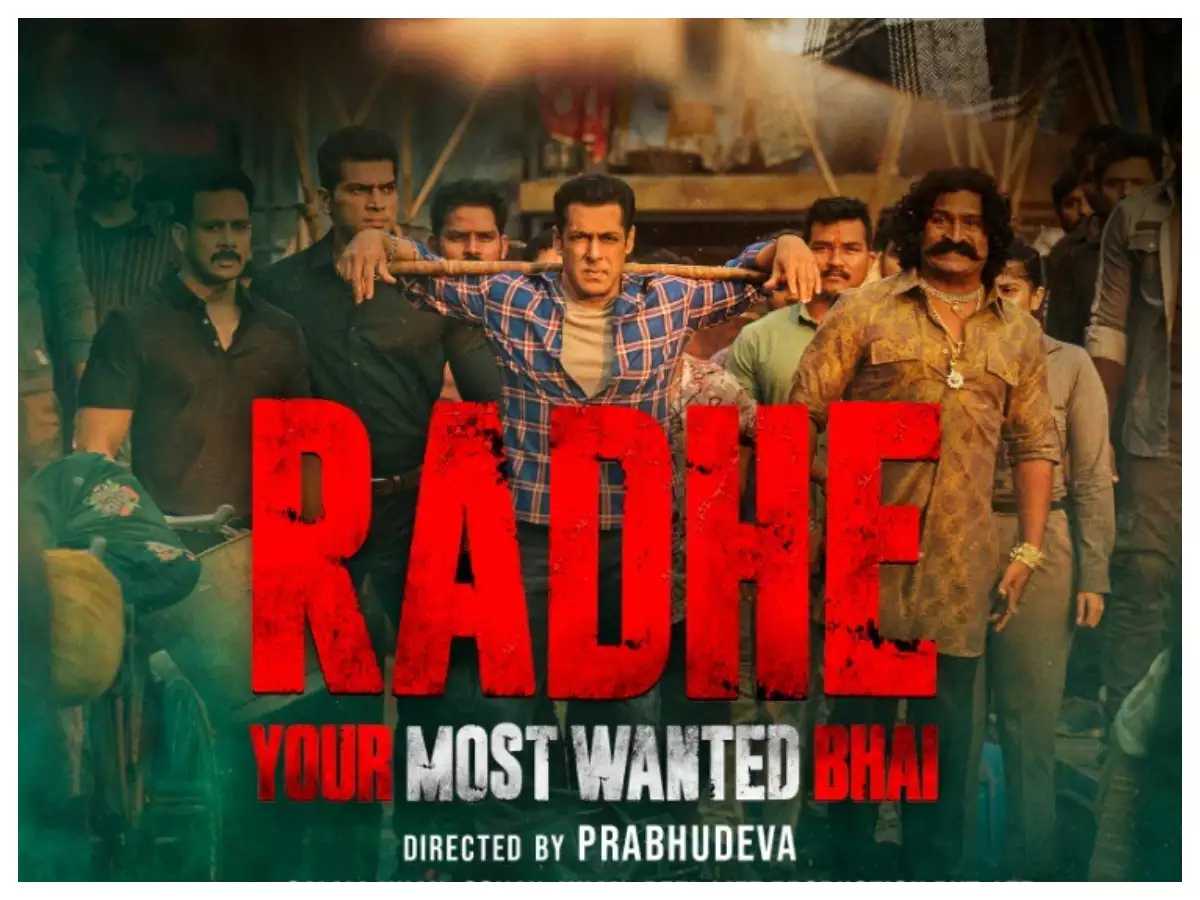 Radhe: Your Most Wanted Bhai was produced by Salman Khan, Sohail Khan, Atul Agnihotri, and Zee Studios in the year 2021. It was directed by Prabhu Deva. Salman Khan, Disha Patani, Randeep Hooda, and Jackie Shroff are the stars of it. ACP Rajveer Shikawat, also known as Radhe, embarks on a mission to identify the richest guy in town who is covertly heading a criminal syndicate after killing the infamous gangster Gani Bhai.

Due to the COVID-19 pandemic, Radhe's theatrical release date was postponed indefinitely from May 22, 2020. On May 13, 2021, which was Eid al-Fitr, the movie was ultimately released as a premium video on demand on Zee Plex through ZEE5 in India, along with a theatrical release abroad. The concept, writing, direction, originality, performances, and chemistry of the leads, action scenes, visual effects, toxic masculinity, and police brutality were all heavily attacked in the reviews for Radhe.

Tv Shows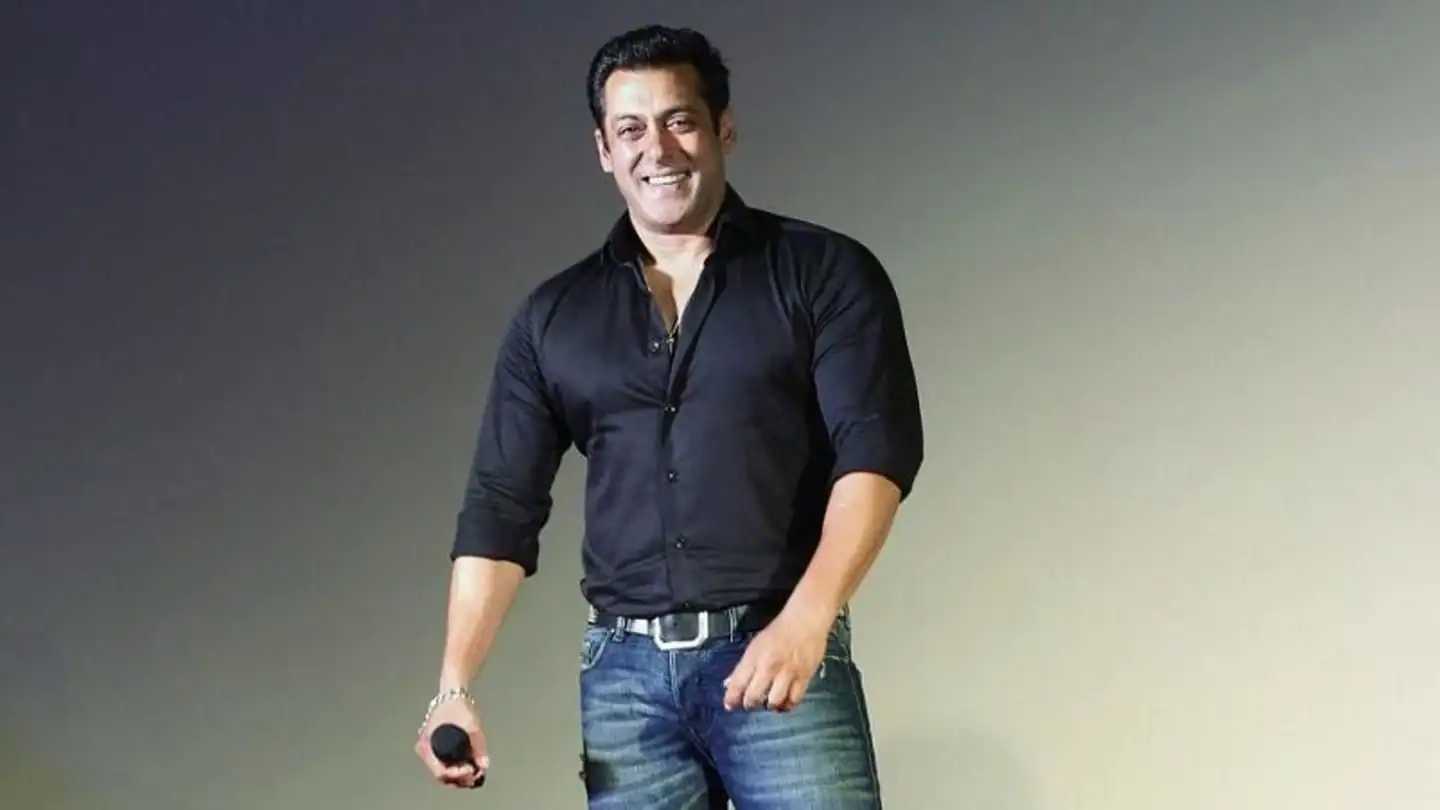 Salman worked in TV Programs along with movies. Audiences love and admire his presence in TV Screens too. Khan hosted Dus Ka Dum in 2008. The program ranked first in India's ratings and was incredibly well-liked. It received a peak rating of 4.5 and an average TVR of 2.81. Reportedly, the program assisted Sony TV in reclaiming third place in the Indian television ratings.

He hosted the program once more in 2009, earning him the Best Anchor Award for 10 Ka Dum in both 2008 and 2009. Bigg Boss 4 was hosted by Khan in 2010. Because of Salman's hosting, the program was well-received and admired. The Grand Finale episode, which aired on January 8, 2011, has the highest TRP of all the Indian reality shows' finales, surpassing those of Kaun Banega Crorepati, Rahul Dulhaniya Le Jayega, MasterChef, and DID -Li'l Masters.

Salman Khan hosted the Star Guild Awards for the first time in 2013. Salman Khan and Sanjay Dutt hosted Bigg Boss 5 once more in 2011 due to high TRP, and as a result of the show's widespread popularity, he also hosted Bigg Boss 6 and Bigg Boss 7 in 2012 and 2013, respectively. And after seeing a huge fanbase and positive response from the TV Audience, Salman Khan Hosted All the seasons of Bigg Boss.

Big Boss 16 (2022)
Bigg Boss 16, the sixteenth season of Bigg Boss, an Indian reality television program in the Hindi language, is titled Bigg Boss Khud Khelega! On October 1, 2022, Colors TV broadcast its debut. It was Salman Khan's thirteenth time presiding over the program. The theme of the current Bigg Boss season is Upside Down, which denotes that everything will be reversed from prior seasons.

This season's House has a Circus theme. The House was once again situated in Goregaon. This season's house featured four bedrooms—the Fire Room, Black and White Room, Cards Room, and Vintage Room—as well as the first extravagant private jacuzzi in Bigg Boss history for the captain. The jail in the home was envisioned as a hanging position over the swimming pool, known as Maut Ka Kuwa (Well of Death).

Contestants of Big Boss are Abdu, Ankit, Archana, Gautam, Gori Nagori, MC Stan, Nimrit, Priyanka, Sajid, Shalin, Shiv, Soundarya, Sumbul, Tina, Manya, Sreejita as of October 2022.

Best Songs
Saiyaara
Ek Tha Tiger · 2012

Chand Chupa Badal Mein
Hum Dil De Chuke Sanam · 1999

Har Dil Jo Pyar Karega
Har Dil Jo Pyar Karega · 2000

O Oh Jaane Jaana
Pyaar Kiya To Darna Kya · 1998

Hum Tumko Nigahon Mein
Garv: Pride and Honour · 2004

Tumse Milna
Tere Naam · 2003

Bhar Do Jholi Meri
Bajrangi Bhaijaan · 2015

Yaar Naa Miley
Kick · 2014

Jag Ghoomeya
Sultan · 2016

Pehle Kabhi Na Mera Haal
Baghban · 2003

Social Work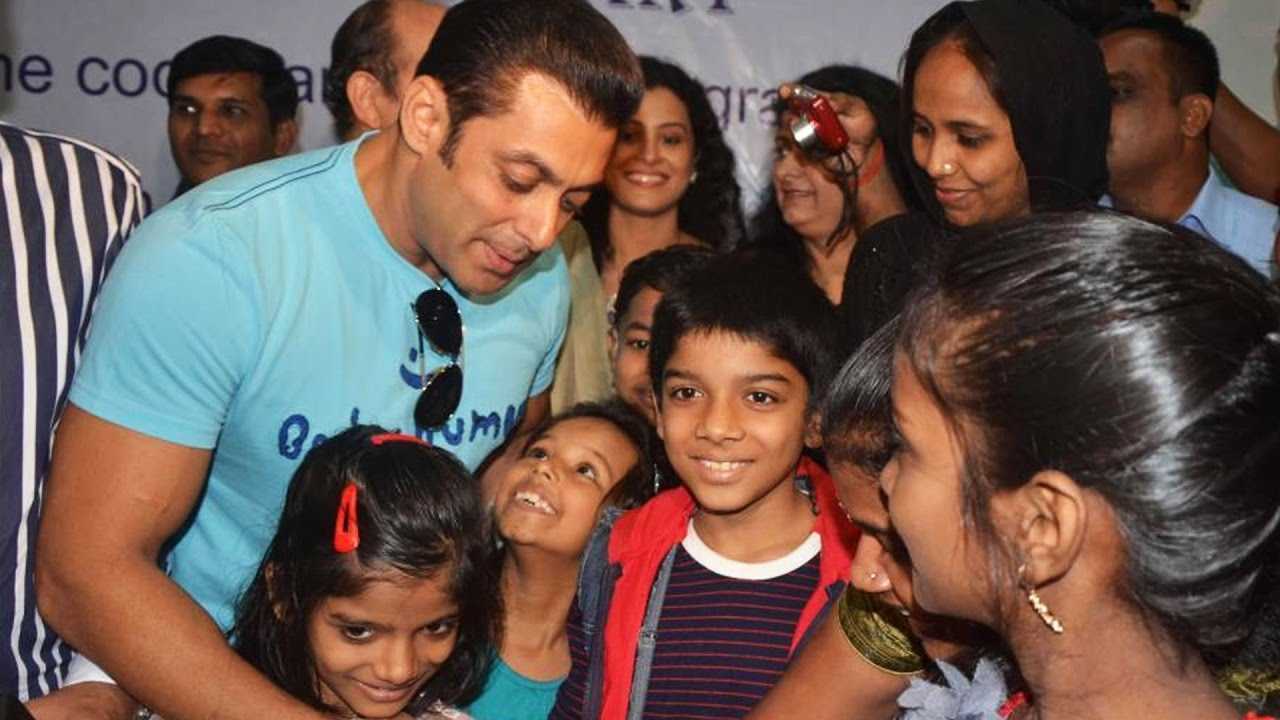 Salman Khan have contributed to a number of charities during the course of his career. Being Human is an NGO he founded that sells T-shirts and other items both online and in physical stores. A portion of the profits is donated to a deserving organization that helps the poor. Salman established the Being Human Foundation, a legal charitable trust, to assist the less fortunate.

He established and sponsored the foundation in its early years using his own funds. The Foundation has two main areas of focus healthcare and education. Salman Khan has a huge fan following on social media platforms like Instagram and Twitter where he promotes his foundation, Being Human, and raises the contribution from others too in a well-defined manner which is later distributed among the needy.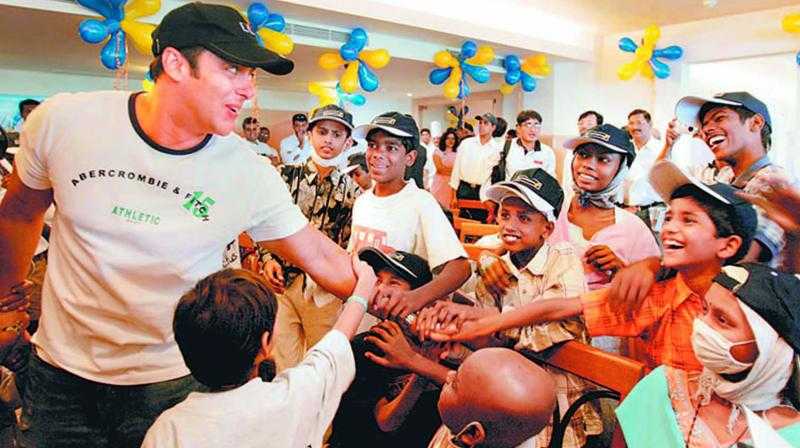 He established SKBH Productions (Salman Khan, Being Human Productions), his own production company, in 2011. Being Human will get donations from the proceeds of movie productions. Chillar Party, a children's comedy, was the first movie produced under the banner and won three National Awards for Best Children's Film, Best Original Screenplay, and Child Artist of the Year.

When the Swachh Bharat Abhiyan was introduced on October 2, 2014, Salman was one of the nine celebrities invited by Indian Prime Minister Narendra Modi to promote the initiative's theme of cleanliness. He committed to working with the BrihanMumbai Municipal Corporation in 2016 to promote cleanliness and the reduction of poor sanitation. The Prime Minister thanked him in a tweet for his efforts to clean the streets of Karjat, a tiny town close to Mumbai.

Salman Khan proposed giving the Bajrangi Bhaijaan box office to underprivileged farmers across India in July 2015. Salman Khan and Rockline Venkatesh, the film's producers, have jointly decided to donate the proceeds of their movie to them.

Career Timeline
Upcoming Movies
Salman Khan is ready to set foot with a fantastic storyline in the upcoming years. Salman Khan is coming with the movies like Kisi Ka Bhai Kisi Ki Jaan ( earlier named Kabhi Eid Kabhi Diwali) with Co-Star Pooja Hegde which is estimated to release on December 30, 2022. In the year, 2023, Salman Khan Planned to make his glorious appearance with the movies like movies includes such as Kick 2, Sher Khan, and Tiger Zinda Hai 3.

Kisi Ka Bhai Kisi Ki Jaan
In Kisi Ka Bhai The next Indian action movie Kisi Ki Jaan, was made by Salman Khan Productions and is being directed by Farhad Samji. Together with a large supporting cast, the movie stars Salman Khan, Venkatesh, Pooja Hegde, and Jagapathi Babu.

It is an authorised remake of the Tamil movie Veeram from 2014. Main photography took held in Bombay, Hyderabad, and Ladakh between May 2022 and February 2023. The planned release date is April 21, 2023, which also happens to be Eid.
Tiger 3
Tiger 3 is the 2nd part of Ek Tha Tiger movie which was released on 15th August 2012. Now, will going to experience the third part of Tiger ( Tiger Ayega) starring Salman Khan and Katrina Kaif. It is also said Salman Khan and Sharukh Khan both are going to work together in this film. The movie will be expected to be released on EID 2023, So the exact date of Tiger 3 Release Date is 21 April 2023.
Controversies
Hit and Run Case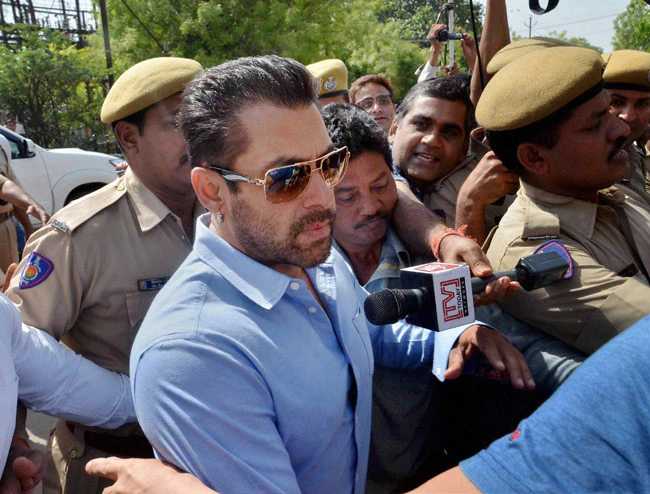 After his car struck a bakery in Mumbai on September 28, 2002, killing one person who was sleeping on the sidewalk outside the bakery and injuring three others, Salman Khan was taken into custody for reckless and careless driving.

He was initially accused of culpable homicide, but the charges were later withdrawn. He was officially charged with culpable homicide in the case on July 24, 2013, and he entered a not guilty plea. Due to a lack of evidence, Salman Khan was declared innocent of all counts in this case in December 2015.

On Tuesday, July 5, 2016, the Supreme Court accepted a petition from the Maharashtra government that contested the Bombay High Court's decision to give clean Chit to Salman Khan in this hit-and-run case.

Blackbuck Hunting Case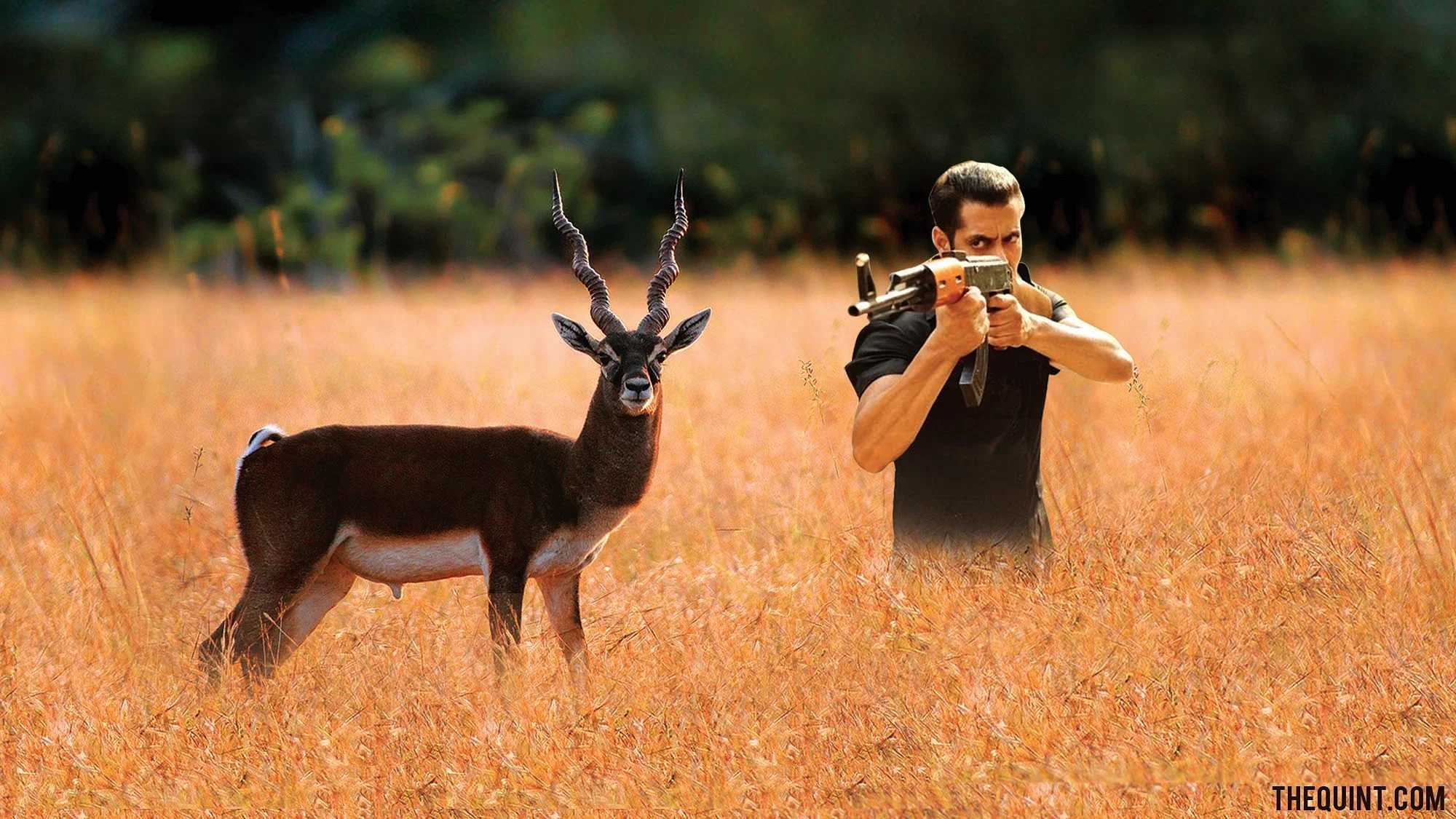 In this case, a deer is reported to have been killed while Saif Ali Khan, Tabu, Sonali Bendre, and Salman Khan were filming Hum Saath-Saath Hain in the forests outside of Jodhpur in 1998. Salman was imprisoned in Jodhpur for a week in 2007 until the judge released him on bail.

Along with being charged with poaching endangered antelopes under the Wildlife (Protection) Act, Salman Khan was also accused of possessing and using firearms in violation of sections 3/25 and 3/27 of the Arms Act. Salman Khan was sentenced to five years in prison on April 10, 2006, and kept in Jodhpur jail until April 13, when he was released on bail. On April 5, 2018, a Jodhpur court found Khan guilty of blackbuck poaching and sentenced him to five years in prison. Saif Ali Khan, Sonali Bendre, Neelam, and Tabu were found not guilty. On April 7, 2018, Salman Khan was granted bail in consideration of an appeal.

Aishwarya Rai Controversy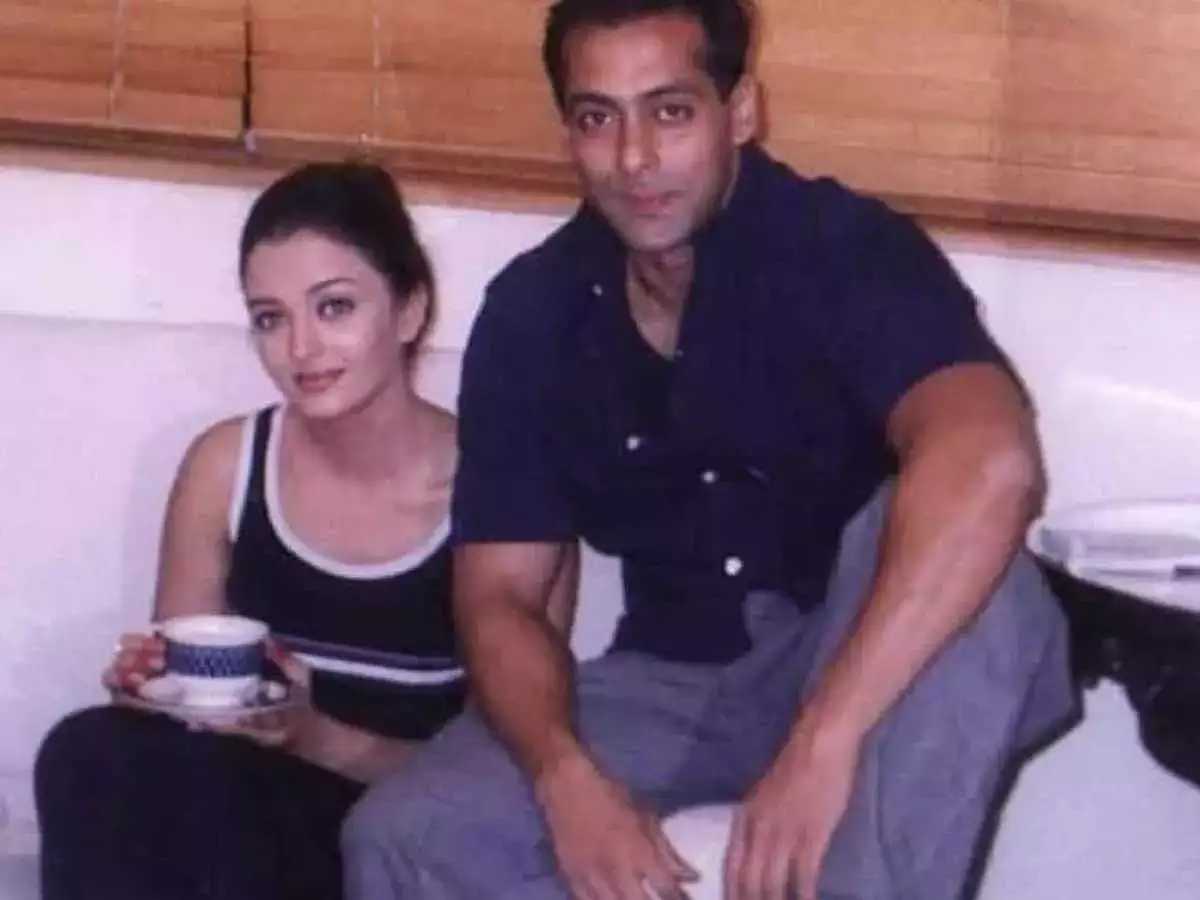 Salman Khan's relationship with Aishwarya Rai, an actress, was widely covered by Indian media. When they split up in March 2002, Aishwarya Rai claimed he had harassed her. She said that Salman was stalking her because he couldn't accept their breakup and her parents had filed a complaint against him.

News organizations published what they claimed to be an unauthorized recording of a mobile phone call that the Mumbai police had recorded. He appears to have threatened Aishwarya during the conversation in an effort to coerce her into attending social gatherings hosted by Mumbai's organized crime figures. In the conversation, people boasted about their ties to organized crime and made disparaging remarks about other participants. The government's Chandigarh forensic lab tested the supposed tape but found it to be a fake.

Shahrukh Khan Fight
Although Salman Khan and Shah Rukh Khan currently have a great connection, they did not always get along. This was a few years ago. Following their reconciliation, they made light of their altercation at the 2016 Star Screen Awards. 2008 saw a fight between Shah Rukh and Salman during Katrina Kaif's birthday celebration. At Baba Siddique's iftar party, they exchanged hugs after going years without speaking. The two are now close friends and occasionally appear in each other's movies.

Lawrence Bishnoi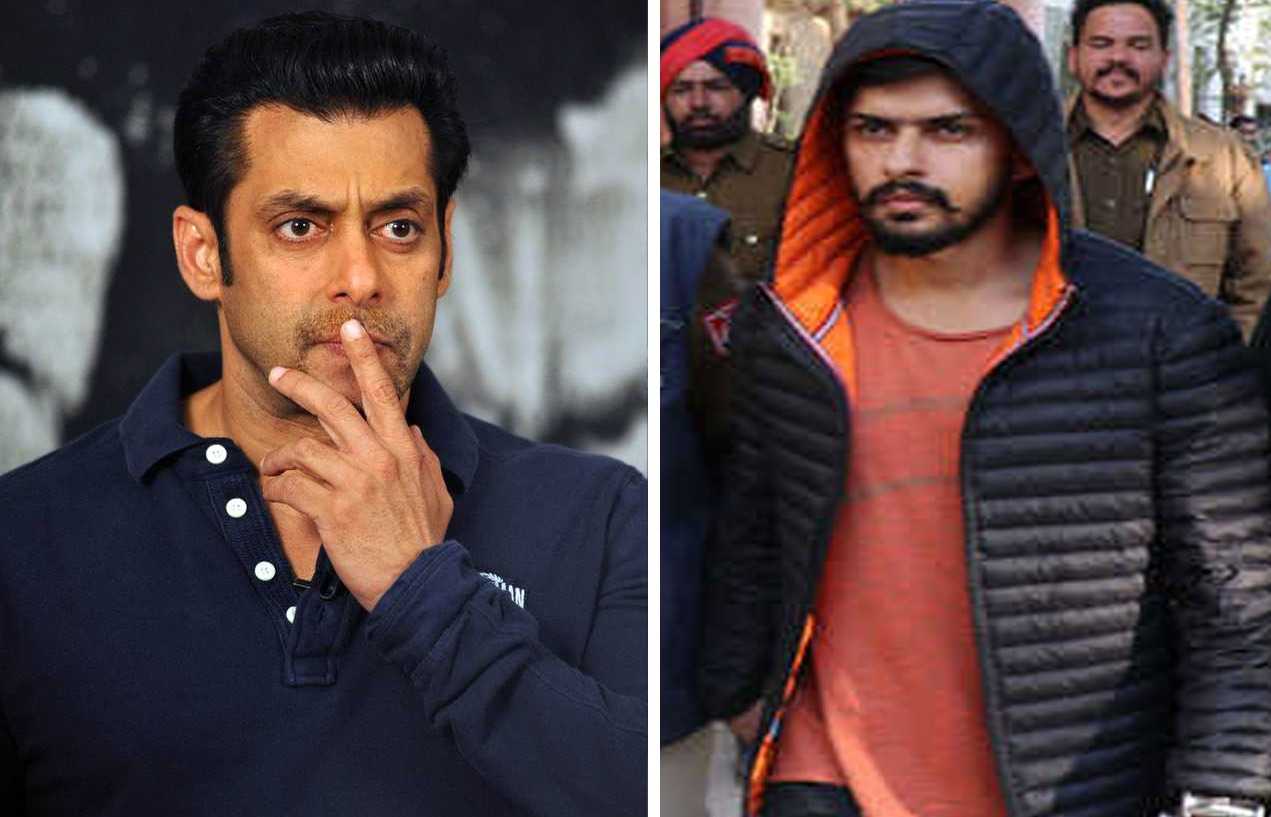 In light of recent threats against him made by the Lawrence Bishnoi gang, the Maharashtra government has decided that Mumbai Police will henceforth provide actor Salman Khan with Y+ category security cover, an upgrading by two levels. Two months after men allegedly supported by Lawrence Bishnoi, who is currently incarcerated, killed Punjabi musician Sidhu Moose Wala close to his village in the Mansa district of Punjab, Salman Khan received a threat.

Salim Khan, Salman Khan's father, and a writer discovered the threat on a piece of paper that had been put on a bench where he usually sat after his daily stroll. It threatened to do what they did to Moose Wala and said Salman Khan bahut jald aapka Moose Wala hoga. It had two initials, GB and LB, which were taken to stand for Lawrence Bishnoi and his Canadian business partner Goldy Brar.

Last month, Delhi Police asserted that criminals attempted to make friends with some of the personnel at the actor's estate in order to learn more about his schedule. Lawrence Bishnoi denies involvement in this threat chit, but he previously made death threats against Salman Khan.

Somi Ali Latest Controversy (2022)
Salman Khan is always at the center of discussions. Apart from acting, he is also in the news for his love life. On the topic of marriage, his name is always associated with someone. Apart from this, he is always in the limelight because of his ex-girlfriend. His ex-girlfriend actress Somi Ali has made serious allegations against Salman Khan. Somi Ali, a Bollywood actress, is once more in the spotlight.

By releasing her old photo with Salman Khan, the actress has once more made fun of the star. Salman Khan was accused of assault by Somi Ali, who later took down the post. Additionally, Somi Ali made fun of the actresses who backed Salman Khan. On social media, a screenshot of this post is currently trending in that photo. India censored my show and later threatened legal action against me. 50 lawyers are present to defend me from being burned with cigarettes and subjected to years of physical abuse, you coward.

Shame on all the female actors who back this man who mistreats women, Somi continued in her letter. The actresses who supported it should be ashamed. Now, R and Par are engaged in combat. On social media, Somi Ali's post has already begun to become viral. Therefore, it is clear that Salman would face further challenges.

Salman Khan has been the focus of Somi Ali's criticism before. The actress has often singled out Salman even before this. Numerous grave accusations have been made. He also blamed Salman Khan for hitting him without naming the actor. In the 1990s, they were each in a relationship. Both have shared the screen in a number of commercials. However, Salman and Somi's romance was short-lived.
Net Worth
Salman Khan is without a doubt one of the most well-known and talented people in the history of Bollywood. He contributed to more than a hundred films in the Bollywood business. He is a megastar who has consistently won people over with his superb acting in each and every film. Salman Khan has a net worth of approx Rs. 2255 Crores INR. He Monthly Earns above 16 crores. Highest Net Worth Salman Khan in the year 2019 when he earns 192 Crores.

His film work and brand endorsements and movies account for the majority of his income. For brand endorsements, such as Pepsi, Limca, Thumbs Up, Britannia, Dixcy Scott, Maruti Suzuki, etc he accepts a significant quantity of money. Salman Khan costs between 70 and 75 crores for each film, plus a cut of the take. His fee for brand endorsements is Rs. 6 crores. He receives a phenomenal 6 to 8 Crores per episode for his TV series. The market value of his personal residence in Mumbai is 114 crore Indian.

Salman Khan's house is in Galaxy Apartment in Bandra, Mumbai. He resides with his parents in the posh GALAXY condo in Bandra, Mumbai. He also owns a number of homes across the nation. The market value of his personal residence in Mumbai is 114 crore Indian rupees. Salman is the proud owner of a number of high-end automobiles, including models from Rolls Royce, Mercedes-Benz GL Class, Range Rover, Lexus, BMW X6, AudiRS7, Toyota Land Cruiser, and others.

Awards won by Salman Khan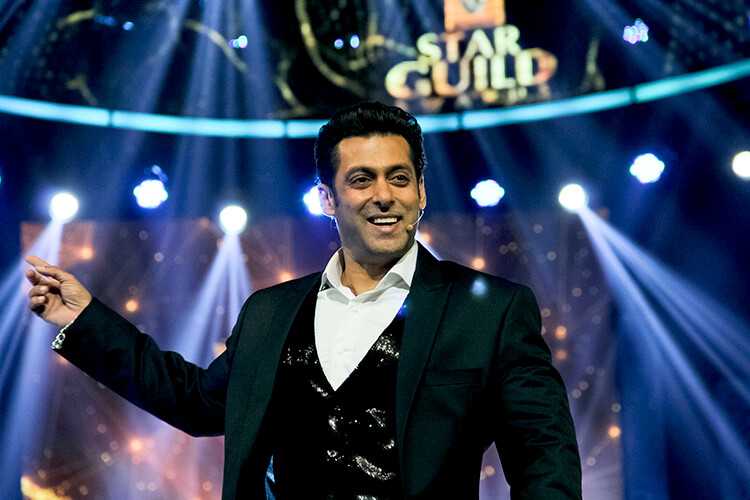 Filmfare Award- Best Actor Male Debut for Maine Pyaar Kiya(1990)
Filmfare Award- Best Supporting Actor for Kuch Kuch Hota Hai(1999)
Screen Award- Best Actor for Dabbang(20110)
Screen Award- Best Actor Popular Choice for Dabbang 2 & Ek Tha Tiger(2015)
Zee Cine Award- Best Actor for Sultan (2017)
National Film Award- Bajrangi Bhaijaan(2016)
Apsara Film and Television Producers Guild Awards- Jodi of the Year along with Govinda(2008)
Apsara Film and Television Producers Guild Awards- Best Film for Bajrangi Bhaijaan
Stardust Award- Best Action Actor for Dabbang (2011)
Stardust Award- Star of the Year for Dabbang and Ready
5 Interesting Facts about Salman Khan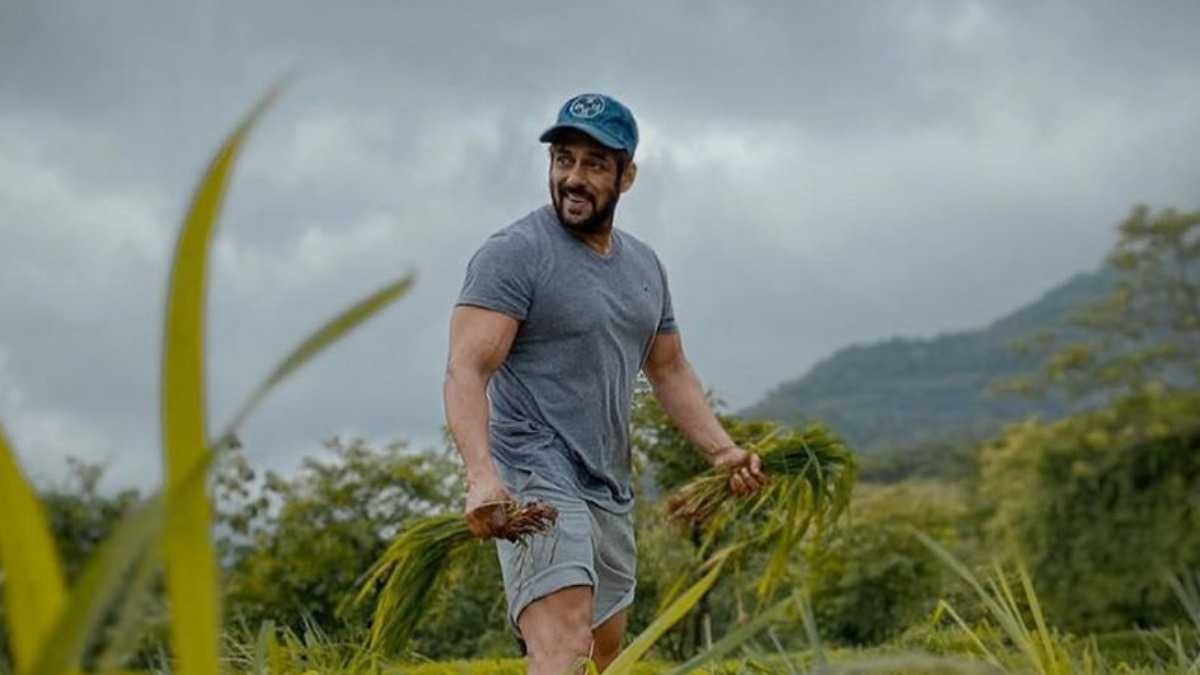 Salman Khan avoids watching Katrina's movies.
Salman Khan got Z+ Security from the Government of India on 1 November 2022.
Salman Khan's wax statue was placed in the infamous Madame Tussauds Museum in London.
Salman Khan never reads the reviews of movies.
Salman Khan has Trigeminal Neuralgia, a condition affecting the facial nerves that are also referred to as suicidal disease.
How to book a personalised celebrity video wish from a celebrity similar to Salman Khan?
Knowing about Salman Khan is so much fun. How about getting a message from a celebrity similar to Salman Khan? Tring makes it possible!

Now you can get a personalised celebrity video message from over 12000+ celebrities!

What's better than your favourite celebrity making a video for your loved ones? This is your chance to get a personalised celebrity message from celebs like Daisy Shah, Shankar Mahadevan, Shaan, Salim Merchant, Shraddha Arya and many more!

All the best experiences, moments and special wishes in one FREE Celebrity Video!

Your Personalised Celebrity Shoutout Video/Message will be delivered to your mail/Whatsapp, which takes care of your pocket as well!
Ready to make memories? Book your wish now!
Social Media
Frequently Asked Questions