Bhagyashree | Biography, Movies, Age, Career, Family, Height

Zeenat Sayyed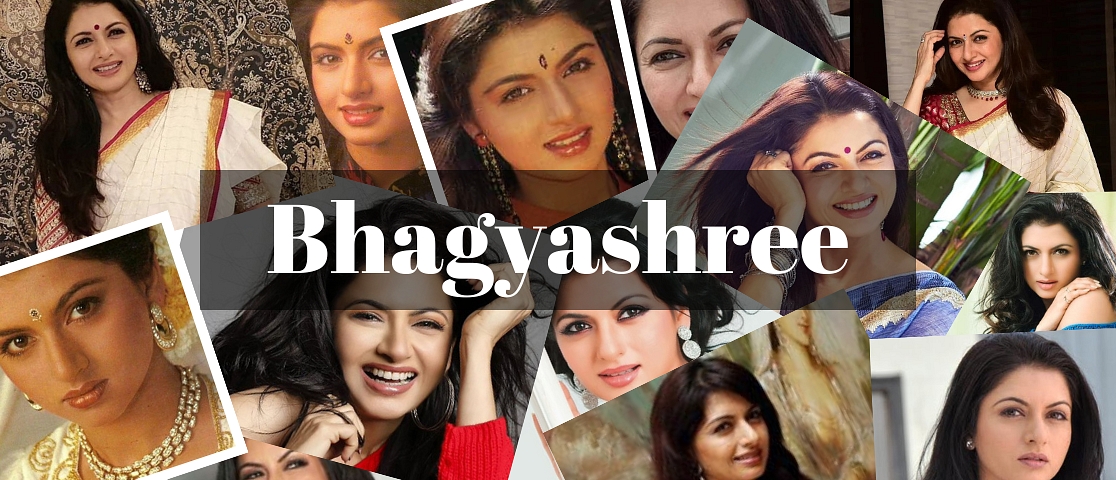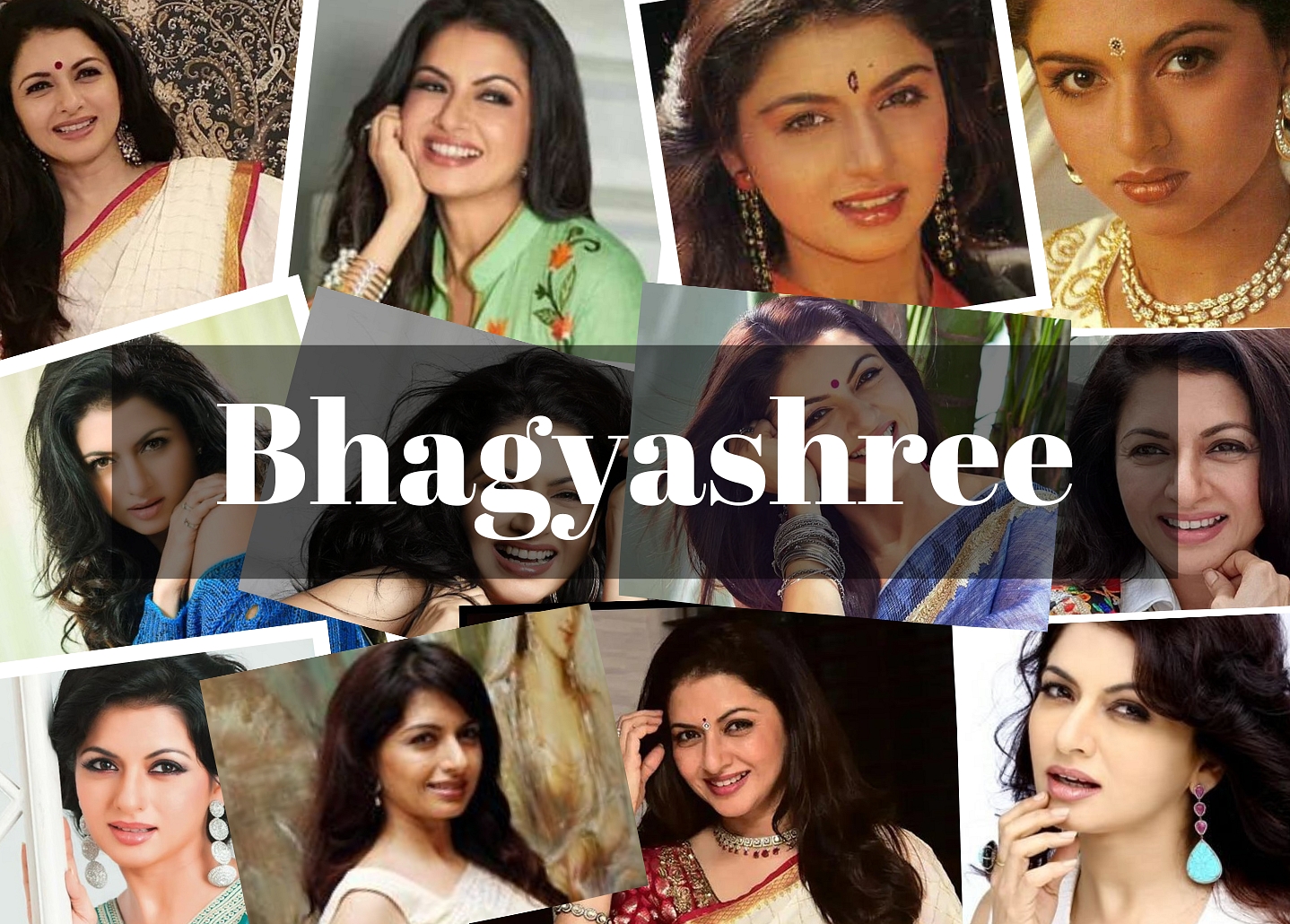 Bhagyashree's Biography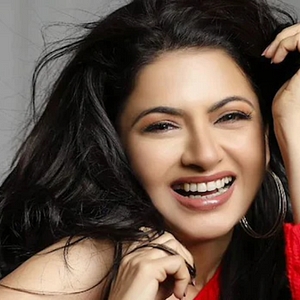 Bhagyashree Patwardhan is an Indian actress and social worker Bhagyashree's Birthday is on the 23rd of February. The Birthyear of Bhagyashree is 1969. She is well recognized for her television and film roles in Hindi. Her portrayal as Suman in the 1989 movie Maine Pyar Kiya, for which she won the Filmfare Award for Best Female Debut, gave Bhagyashree her big break. The role has since come to be recognized as her signature one. She played in fewer movies during the 1990s, only appearing in Tyagi (1992) and Rana (1998), in order to concentrate on her union with Himalaya Dasani. The Zodiac sign of Bhagyashree is Pisces.


Beginning in the 2000s, Bhagyashree's career experienced a revival. She made appearances in a number of independent movies, including Shotru Dhongsho (2002) and Uthaile Ghoonghta Chand Dekhle (2006), before accepting parts in movies like Humko Deewana Kar Gaye (2006), Red Alert: The War Within (2010), and Seetharama Kalyana (2019). Along with her cinema appearances, Bhagyashree also had a leading part in Laut Aao Trisha (2014–2015), for which she was nominated for an Indian Television Academy Award, and helmed the television series Studio One in 2005. She is a social worker as well.
Talk To Similar Celebrities
Bhagyashree's Childhood and Bhagyashree's Education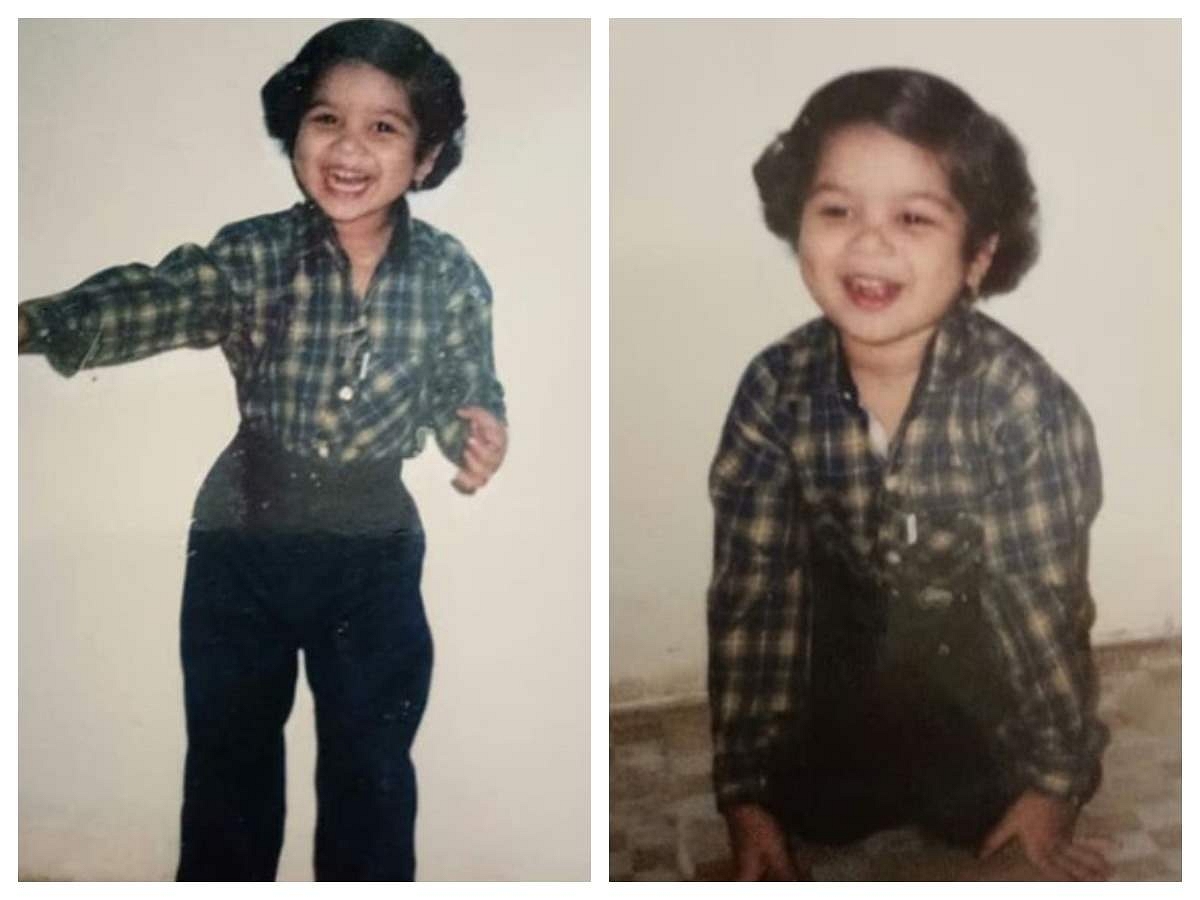 Bhagyashree comes from the Sangli Marathi royal dynasty of Maharashtra. Shrimant Rajkumari Bhagyashree Raje Patwardhan is her complete name. The Raja of Sangli was her father, Vijay Singhrao Madhavrao Patwardhan. She is the oldest of three daughters; Madhuvanti and Purnima are her younger sisters.

Rajlaxmi Patwardhan, the mother of Bhagyashree, is a housewife. Maharastra is Bhagyashree's birthplace in India. Bhagyashree finished her education at Jamnabai Narsee School in Mumbai, Maharashtra. She traveled to Mumbai, Maharashtra's Mithibai College to finish her undergraduate degree. She obtained a B.Com degree to complete her education.
Bhagyashree's Marriage and Bhagyashree's Family
Bhagyashree explained how she and her sweetheart, Himalaya, met in an interview with Humans of Bombay. They attended the same school. Bhagyashree referred to Himalaya as the mischievous child in her class in her earliest memories of him.

She said in an Interview, We attended the same school, where I served as the class monitor and he was the mischievous child. The rest of the class would have a blast while we would constantly fight! The more we quarreled, the more it became obvious that we couldn't be apart. We were like Yin and Yang.

However, we never dated. Before the last day of school, he had never even expressed his emotions to me. After saying, I have to tell you something, he repeatedly tried to say it over the course of a week but kept backing out. Finally, I approached him and urged him to simply say it. He then said, I'm sure the response will be favorable, at which point he admitted he liked me.

She is from a traditional household, and when her parents learned about Bhagyashree's romantic relationship, they opposed the union. They split up for the benefit of Bhagyashree's family, she said in an interview with Humans of Bombay. I come from a pretty traditional family, so even after that, while we were in college, we hardly ever saw each other or spoke on the phone.

She Further added, When I told my parents about him, they said that we were too young to make such a decision, and I concurred that if he truly loved me, we should stay apart for a while so that he could explore and come to the realization that I am the one before we get back together so when he moved away to study in the US, we did break up, and I then signed Maine Pyar Kiya.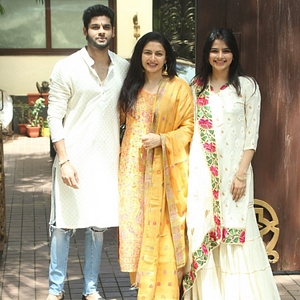 Bhagyashree, who was deeply in love, also revealed that she had requested permission from Himalaya's parents before signing up for her debut movie. Despite the fact that they were not speaking at the time, she always had a feeling that they would get back together. In the same interview, Bhagyashree disclosed that despite her best efforts to persuade her parents, they forbade her from even speaking to Himalaya. She then came to the conclusion that, if she wanted to be with Himalaya, her only alternative was to elope.

Bhagyashree and Himalaya, her true love, were married in 1990. Following the release of her debut movie, Maine Pyaar Kiya Hai, she immediately shot to fame. However, Bhagyashree, a newlywed, had already made up her mind to leave Bollywood for her husband. Maine Pyar Kiya went on to become such a great hit after that, but I was a woman so in love with my husband and my son Abhimanyu who was born shortly after that I said no to every offer I got, she had stated. However, I have absolutely no regrets; I am incredibly pleased with my life and my family right now. I adored being foolish, as Yash Ji used to say, You're a foolish girl.

Bhagyashree had always cherished her responsibilities as a housewife. Bhagyashree discussed her desire to become a homemaker rather than a successful actress in her interview with Humans Of Bombay. They are parents to a daughter and a son. For his work in the 2019 movie Mard Ko Dard Nahi Hota, her son Abhimanyu Dasani got the Filmfare Award for Best Male Debut. Avantika Dassani, her daughter, made her ott debut with Mithya. She came with her husband in the Reality Show Smart Jodi, which was telecasted on Star Plus in 2022.
Bhagyashree's Career
Maine Pyaar Kiya (1989)
Maine Pyaar Kiya is a 1989 Indian love musical film in the Hindi language that was written and directed by Sooraj Barjatya. The movie, which was made by Rajshri Productions, features Bhagyashree and Salman Khan. It served as Barjatya and Bhagyashree's debuts. Mumbai and Ooty served as the locations for the main shoot. Raamlaxman composed the music and the film's score, and Asad Bhopali authored the lyrics.

Because of its music, language, and chemistry between Salman Khan and Bhagyashree, Maine Pyar Kiya is one of the most famous romance movies ever created. With a worldwide gross of 280 million dollars, it became the highest-grossing Bollywood film of 1989 and the highest-grossing Indian film of the 1980s after being released on December 29, 1989, to favorable reviews. Also, it received six Filmfare Awards.

Rajkumar Barjatya, the father of director and screenwriter Sooraj Barjatya, proposed using Maine Pyar Kiya's plot as a model. Maine Pyar Kiya's screenplay was written by Barjatya over the course of ten months. The movie had a $2 crore ($18 crore or $2.3 million in 2020) production budget. Salman Khan received $31,000 (equivalent to $280,000 or US$3,500 in 2020) while Bhagyashree received $100,000 (equivalent to $910,000 or US$11,000 in 2020). A further 10 lakh (91 lakh or $110,000 in 2020) was spent on the soundtrack's radio promotion in addition to the production expenditure. The office scenario where Rajiv Verma informs Salman that he must go was the first scene to be captured on camera. In Mumbai's Film City, where Barjatya had expansive sets, continuous filming lasted for five to six months.
Qaid Mein Hai Bulbul (1992)
Qaid Mein Hai Bulbul is a 1992 Movie in which Bhagyashree shares the screen along with her Husband Himalaya. The plot of Qaid Mein Hai Bulbul centers on Pooja Choudhry and Suraj two lovers who reside in a picturesque Indian village. Both want to marry soon because they have been together since they were young. Only Guddo and Vimla, their respective moms, are opposed to their union; their respective fathers had already approved of it. Suraj and Pooja elope in the face of fierce opposition in the hopes that their moms will alter their minds. Before that could happen, Pooja vanishes, and Suraj's sole theory is that she might be held captive at a nearby castle that is said to be haunted and where no one has ever survived to tell the tale.
Tyagi (1992)
Bhagyashree, Rajinikanth, Jaya Prada, Kader Khan, Shakti Kapoor, Gulshan Grover, and Prem Chopra all play major roles in the 1992 Indian Hindi-language action drama Tyagi, which was produced and directed by K. C. Bokadia. The movie is a remake of the 1989 Kannada film Deva, which Rajinikanth previously recreated as Dharma Durai in Tamil in 1991. The actor who played Aaryi Dayal was Bhaguashree. In Tyagi, a brother who sacrificed virtually his whole life for the benefit of his siblings ends up teaching them a lesson about who they really are.
Humko Deewana Kar Gaye (2003)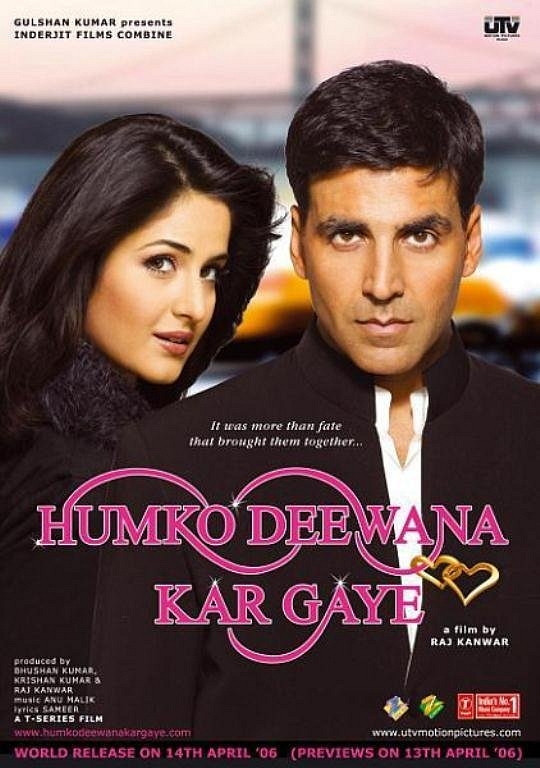 Raj Kanwar's 2006 Indian Hindi romance drama film Humko Deewana Kar Gaye, which translates to You Made Me Crazy in Love, was produced by Raj Kanwar, Bhushan Kumar, and Krishan Kumar and features Anil Kapoor, Akshay Kumar, Katrina Kaif, and Bipasha Basu in the key roles. In supporting roles, Bhagyashree, Vivek Shauq, Shernaz Patel, and Manoj Joshi also shine. T-Series, an Indian music label, and Inderjit Films Combine produced the movie.

Anu Malik wrote the soundtrack and the score for the film, and Himesh Reshammiya contributed to one song with Sameer's lyrics as a guest composer. The movie premiered on April 14, 2006. The movie's soundtrack was made available on February 2, 2006. Bhagyashree portrayed Simran Kolhi in the drama. The plot of the movie centers around Engineer Aditya (Akshay Kumar) goes to Canada for training. He meets Jia (Katrina Kaif), a stunning woman from a powerful family, there. Adi and Jia fall in love despite the fact that they are already engaged to other people. Fate continues bringing the two together.
Laut Aao Trisha(2014)
The Life OK Indian series Laut Aao Trisha is based on the TVN-produced Chilean telenovela Dónde está Elisa, which has been translated into several other languages. First, it told the story of Trisha, an 18-year-old girl who goes missing after attending a beach party with friends, and how her mother tries to find her. However, later on, after a format change, the series centers on a number of additional criminal cases that Advocate VK and her secretary Trisha resolve.
Radhe Shyam (2022)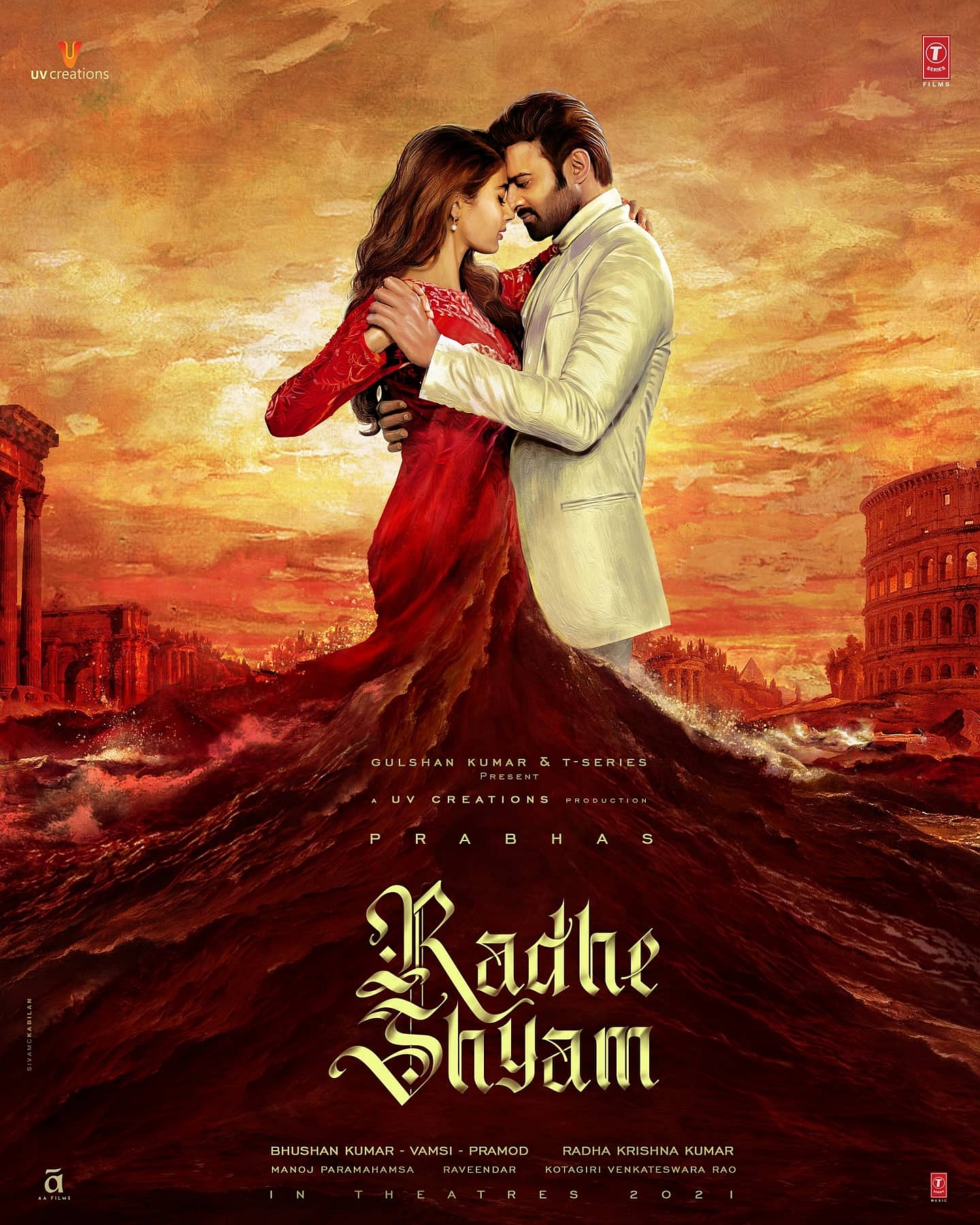 Radha Krishna Kumar is the author and director of the 2022 Indian historical love drama film Radhe Shyam. The movie, which was simultaneously shot in Hindi and Telugu, is produced by UV Creations and T-Series. Pooja Hegde and Prabhas are its stars. The story of Vikramaditya, a palmist who is torn between destiny and his love for Prerana, is told in this movie, which is set in 1970s Italy.

Sanchit Balhara and Ankit Balhara also contributed to the Hindi version's score, which was composed by Thaman S for the Telugu version. For the Hindi and Telugu versions of the movie, there are two distinct soundtracks. The Hindi songs were written by Mithoon, Amaal Mallik, and Manan Bhardwaj, whereas the Telugu songs were written by Justin Prabhakaran. Manoj Paramahamsa is in charge of the cinematography, and Kotagiri Venkateswara Rao is in charge of the editing.
The movie was filmed in Hyderabad, Italy, and Georgia between October 2018 and July 2021 for its principal photography. Its release date was originally set for July 30, 2021, but the COVID-19 pandemic caused that to change. On March 11, 2022, Radhe Shyam was released in theatres, and the reviews were generally positive. Bhagyashree played the role of Prabhas' Mother in this Movie.

Bhagyashree's Career Timeline
Bhagyashree's Controversies
Controversy with Maine Pyaar Kiya Producers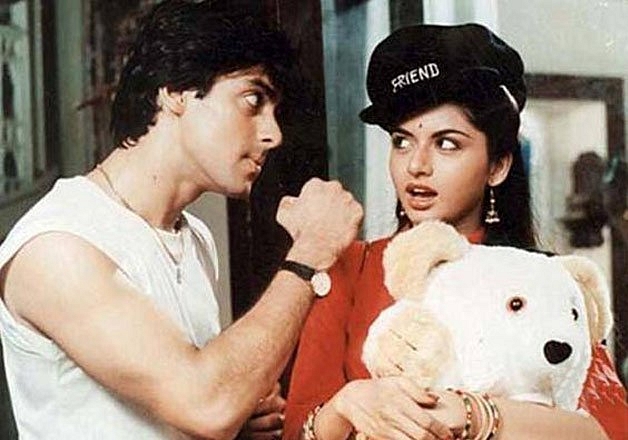 Bhagyashree stated in an interview that the producers of the Movie took Bhagashree for granted, They didn't even call her at Premiere of the Movie. Once she fainted on the set except for her Husband no one took care of her. With this, she wasn't ready to do a kiss or hug sequence with Co-star Salman Khan. In one of the moments of their movie, Maine Pyaar Kiya, Bhagyashree recalled how she had begun crying when she realized she had to give Salman Khan a hug. The actress recalled I had never even hugged a boy until I was 18 years old and thought I was in love at the time and going to get married. After learning that I would have to hug Salman during a song sequence in Maine Pyaar Kiya, I became anxious and started crying.

When Bhagyashree was questioned about what had persuaded her to participate in the embrace scene in the movie, the actress revealed that Salman Khan's soft, polite, and reliable request had given her the assurance to take part. 'Plz do it,' the actress pleaded. I was unable to refuse, which is how I ultimately agreed to perform the hug sequence.

The revelation that caught everyone's attention, though, was Bhagyashree's admission that she wasn't at ease kissing Salman Khan, her co-star, on camera. I wasn't as comfortable acting out a kissing scene back then because I was going to get married, the actress admitted. Sooraj Sir had the notion to place a glass between us so that the kiss could be seen through it. They altered the sequence in this way.
Accident Controversy
According to a charge sheet submitted in court by the Santacruz police, it is confirmed that actress Bhagyashree, and not her driver, was driving when a road collision happened in November 2016 that left a Santacruz entrepreneur injured. This occurs about five months after Mohammed Tausif Shaikh (30) filed a lawsuit because Bhagyashree's Skoda struck his two-wheeler after running a red light. Mohammed Tausif Shaikh suffered a fracture in his leg. Shaikh's allegation, however, claimed that Bhagyashree's husband had told him that she was operating the vehicle. In 2017, she got bail for this case.
Bhagyashree's Net Worth
According to certain online estimates, an Indian actress earns an average of Rs. 1,100,000 each year. Although the precise amount is still unknown, Bhagyashree may be making about what she is paid. She puts a lot of effort into her career, therefore her earnings will surely surpass this amount. She makes a solid salary in addition to her acting profession by endorsing, sponsoring, and advertising various fashion brands. Bhagyashree was appointed brand ambassador of the Maharashtra government's Bhagyashree Scheme in March 2015. The Bhagyashree Scheme helps girls from families living in poverty.
Bhagyashree's Awards and Achievements
1990- Won 36th Filmfare Awards for Best Actress in Debut Role- Maine Pyaar Kiya
1990- Nominated for 36th Filmfare Awards for Best Actress- Maine Pyaar Kiya
2014- Nominated for Indian Television Academy Award- Performer of the year- Laut Aao Trisha
Bhagyashree's Interesting Facts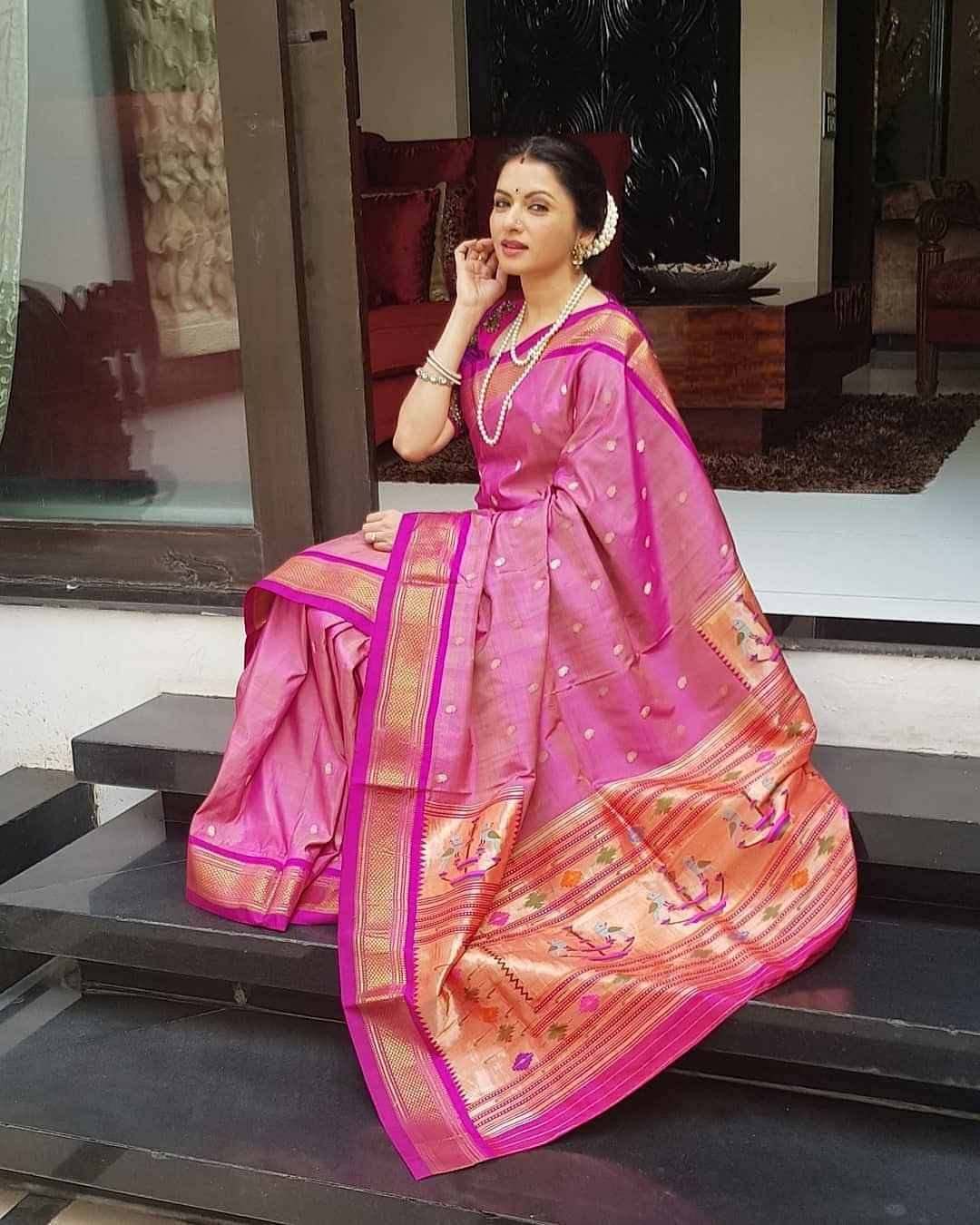 Rather than movies, television was where she started her acting career. She made her film debut in Amol Palekar's Kachchi Dhoop, which Chitra Palekar wrote.
Bhagyashree, a member of a royal family, desired to wed Himalaya Dasani, a friend she had known for a very long time. Few people are aware that she fled her home to marry Himalaya since her father opposed the union. She eloped with him at a temple after running away.
She had multiple films offers soon after the success of her maiden movie, Maine Pyar Kiya, which was a great hit. But she made the decision to stop working altogether and stay at home instead.
Himalaya Dasani, Bhagyashree's spouse, was detained in 2019 for operating a gambling ring.
The passion between Bhagyashree and her husband grew during their vacation to Hyderabad as students. Later, at the same location where they had stood during their school trip several years prior, Himalaya proposed to the actress.
Bhagyashree disclosed that she places a lot of emphasis on being fit by working out and eating the proper foods at the appropriate times. Her guiding principles for being healthy are to be joyful and eat well.
During a challenging period in their marriage, Bhagyashree separated from her husband for more than a year. They restored their romance, but the actress is still troubled by the idea of their separation.
Hindi, Kannada, Marathi, Tamil, Bhojpuri, Telugu, and Bangladeshi are just a few of the 7 languages in which Bhagyashree has performed as of yet.
Social Media
Frequently Asked Questions