Emraan Hashmi | Movies, Biography, Family, Net Worth, Career

Zeenat Sayyed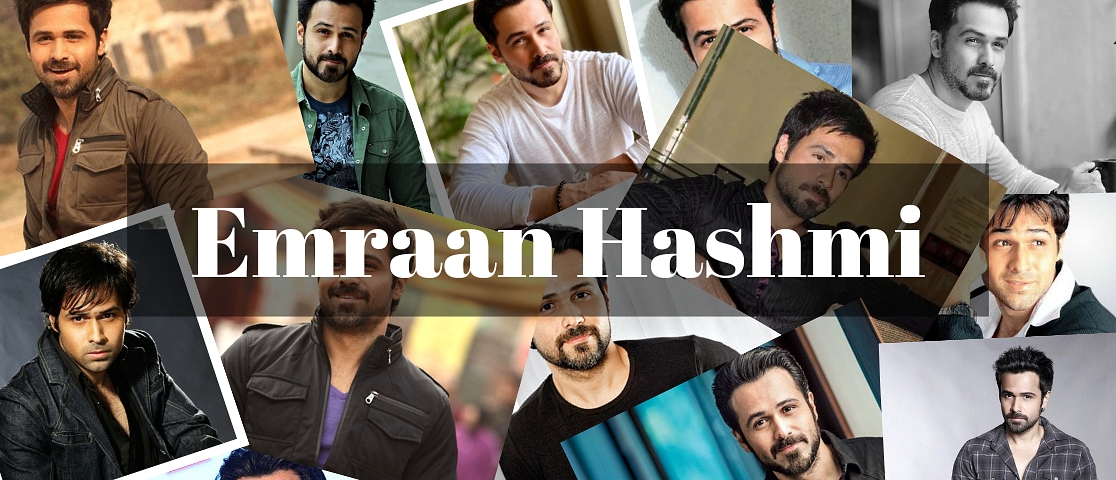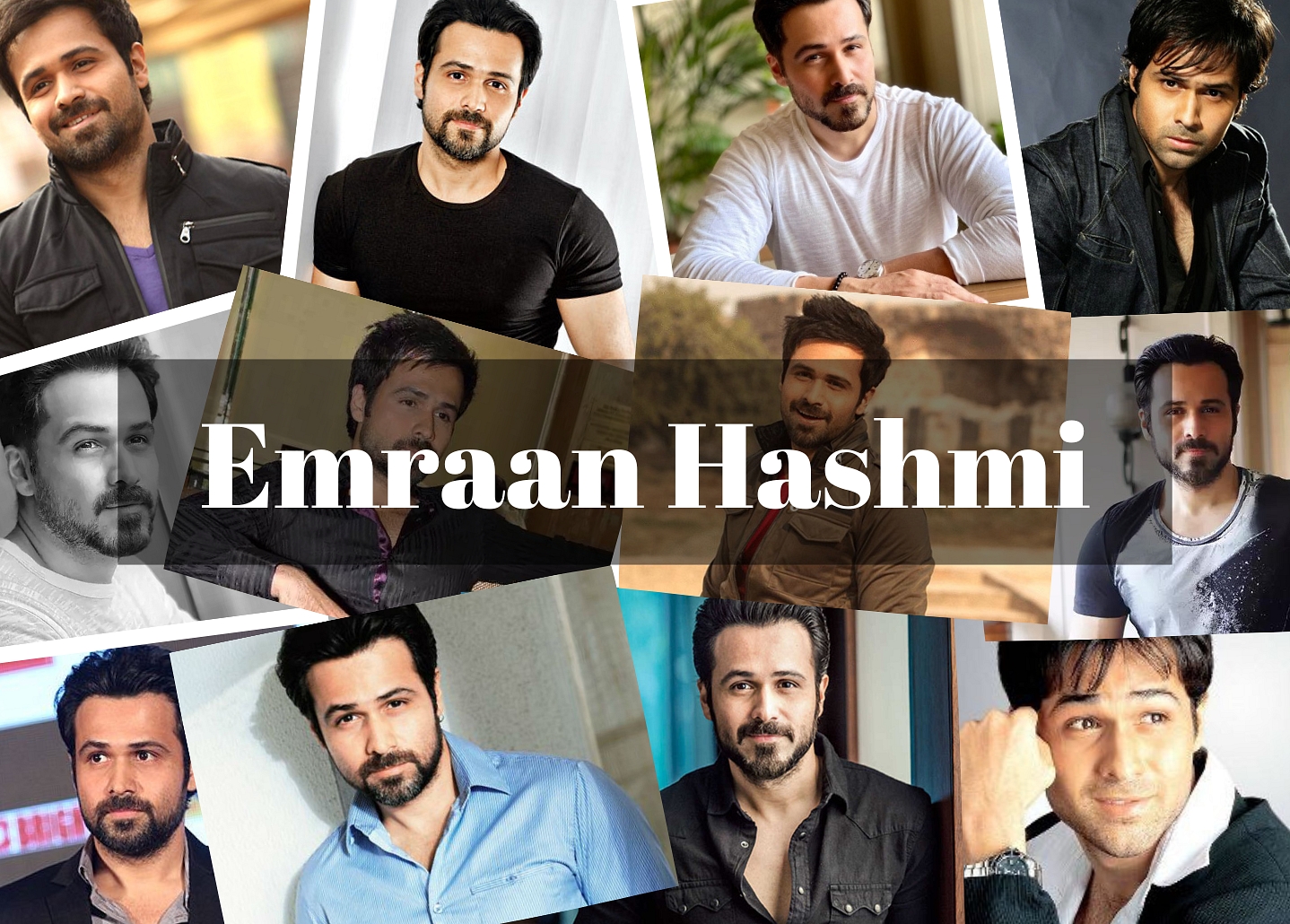 Emraan Hashmi's Biography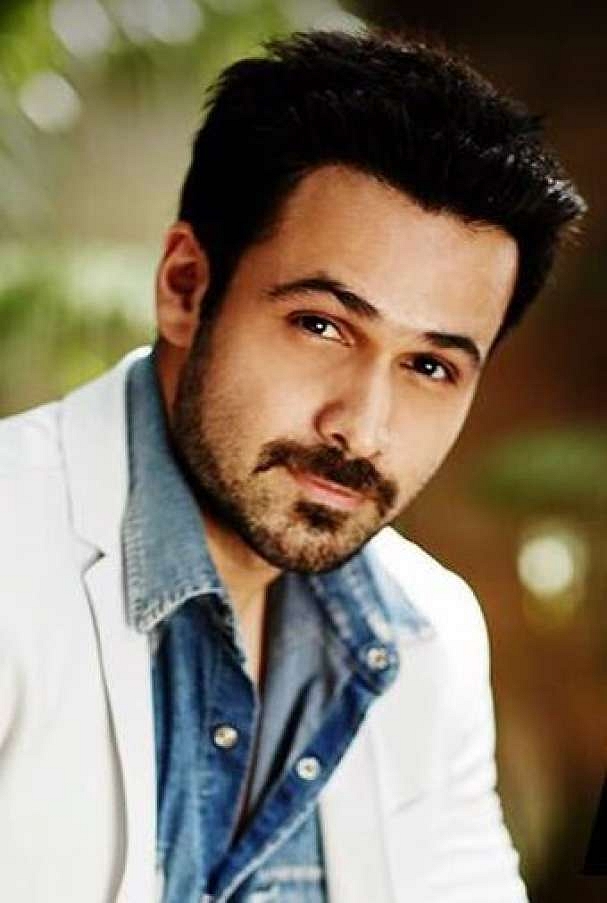 Indian actor Emraan Hashmi is incredibly well-liked and well-known. Emraan has been nominated for three Filmfare awards. Emraan Hashmi's Birthday is on March 24. 1979 marked Emraan Hashmi's birth year.

Emraan Hashmi was born in Pulgaon, a city in the Indian state of Maharashtra. Aries is Emraan Hashmi's Zodiac sign. Emraan Hashmi received his education from Mumbai's Jamnabai Narsee School.Hashmi served as an assistant director for the horror movie Raaz prior to beginning her acting career (2002).

He rose to prominence as a leading actor during the same decade with a number of popular romantic thrillers, including Murder (2004), Zeher (2005), Aashiq Banaya Aapne (2005), Kalyug (2005), Aksar (2006), and Gangster (2006). Awarapan (2008), Jannat (2008), Raaz: The Mystery Continues (2009), Once Upon a Time in Mumbaai (2010), The Dirty Picture (2011), Murder 2 (2011), Shanghai (2012), Jannat 2 (2012), and Raaz 3 are some of his other well-received movies (2012). Emraan Hashmi attended Sydenham College of Commerce and Economics to complete his B.Com degree.
Talk To Similar Celebrities
Emraan Hashmi's Childhood and Emraan Hashmi's Education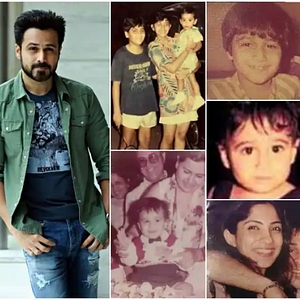 Hashmi was born into a Muslim family on March 24, 1979, in Mumbai, Maharashtra. His mother, Maherrah Hashmi, was a stay-at-home mom, while his father, Syed Anwar Hashmi, is a businessman who also starred in the 1968 film Baharon Ki Manzil. His grandmother, Meherbano Mohammad Ali (better known by her stage name Purnima), was an actress who remained in India while his paternal grandpa, Syed Shaukat Hashmi, went to Pakistan after the partition of India. Meherbano Mohammad Ali afterward wed producer-director Bhagwan Das Varma, becoming a member of the Varma family and becoming Bhagwan Das Emraan's stepgrandfather.

Meherbano, the sister of Shirin Mohammad Ali, the mother of producers Mahesh Bhatt and Mukesh Bhatt—hence, Hashmi's uncles—made Emraan a member of the Bhatt family as well. Hashmi is Mohit Suri's cousin, and the two have worked together on a number of movies. Actresses Pooja Bhatt and Alia Bhatt are among his other cousins, while actor Rahul Bhatt is another. Hashmi attended Jamnabai Narsee School to study. He attended Sydenham College in Mumbai after receiving his diploma from Jamnabai. Later, Hashmi graduated from the University of Mumbai with a bachelor's degree.
Emraan Hashmi's Family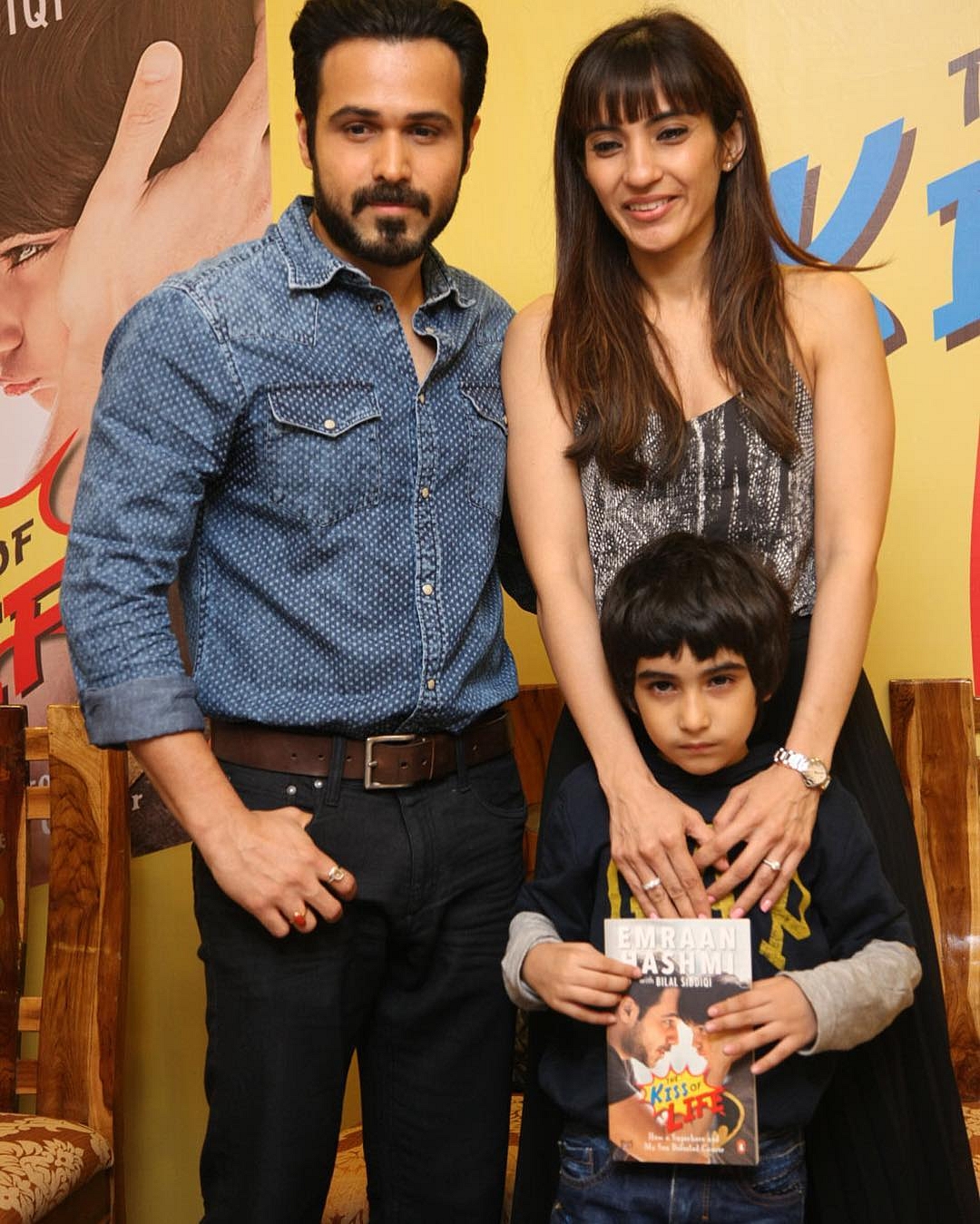 Any fan of traditional romance should read Emran Hashmi and Parveen Shahani's book. They are married. After a six-year engagement, they made the decision to get hitched. Then, in 2006, they wed after over ten years of dating. In 2010, the couple gave birth to a baby they named Ayaan Hashmi. Ayaan Hashmi, their shared son, was born on February 3, 2010. From the outset, Emraan and Praveen were deeply committed to their son Ayaan.

Parveen Shahani and Emraan began dating while they were both still in school. Emran has frequently claimed that he is the true love of her life and that he loves her too much. Emraan has been dubbed a serial kisser in movies ever since his debut, but little is known about his family, particularly his wife Parveen Shahani's reactions to his intimate scenes. In real life, Emran was just as sincere in his relationship with his girlfriend, who is now his wife Parveen, as he was in the movie, which depicts Emran as a sincere person. Emraan and Parveen Shahani are a tenacious pair who took life head-on and made it work to their advantage.

Emraan is undoubtedly fortunate because Shahani recognizes when he portrays passionate situations in movies. The Hindustan Times asked Emraan about how much information he shared with her about his projects, and he responded, I'm not talking about the scenes.

Since her marriage, her popularity has increased dramatically, but she doesn't feel like a superstar and is still firmly planted. Syed Anwar Hashmi, his father-in-law, is a businessman who has appeared in a number of movies, including Baharon Ki Manzil. Calvin Hashmi is her son-in-law, and Rehana Hashmi is her daughter-in-law.

He now beats me with his hand instead of the bag he used to use to do so. Emraan further requested that as payment for each film and each kissing scene, I buy him a bag. My wife deeply moved me as I saw these romantic sequences in the movie while sitting in the first spot, Emraan Stated.

Today, Parveen Shahani and Emraan are content in their romantic home, which has improved in beauty as a result of their son. Being a part of a contented and loving family, Parveen Shahani and Emraan continuously work to make their nest stronger than before.
Emraan Hashmi's Career
His film Murder went on to become one of the highest-grossing Bollywood films of the year 2004. As an actor-producer, he receives movie compensation as well as a cut of the movies' earnings. Imran changed his name from Emraan to Farhan after going to the movies, but after the movie Murder, he went back to calling himself Emraan. The largest transformation in his life occurred after seeing the movie Murder, which was warmly received by the public. Subsequently, he earned the moniker Serial Kiser. He didn't have a kissing scene in his first movie, Awarapan, released in 2006. The songs from each of Imran's films become megahits before the movie even comes out, whether or not the movie itself is a success.
Emraan Hashmi's First Movie: Footpath (2003)
With the 2003 thriller Footpath directed by Vikram Bhatt, Emraan Hashmi made his acting debut. He played the mobster Raghu Shrivastav, co-starring with Aftab Shivdasani and Bipasha Basu. Critics applauded his performance in the movie; Gaurav Malani called him the scene-stealer and praised his acting style. Aftab Shivdasani, Bipasha Basu, and Rahul Dev co-star in Vikram Bhatt's 2003 Indian Hindi-language criminal thriller, Footpath, which also marks Emraan Hashmi's acting debut. The movie was a remake of Mahesh Bhatt's Angaarey, which was itself a replica of the American movie State of Grace. Hashmi's debut Hindi-language movie was this one.
Murder (2004)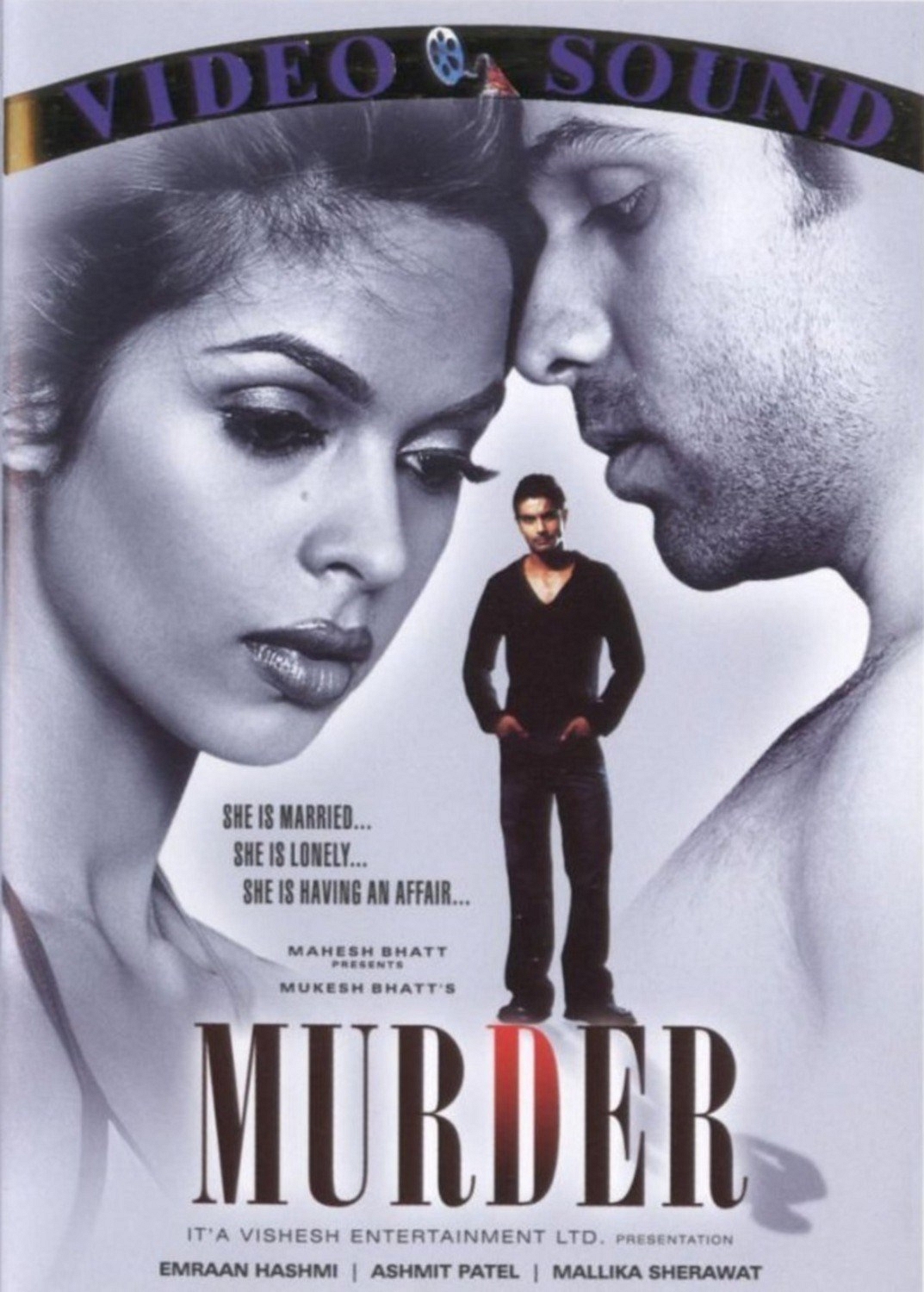 The next year, he co-starred alongside Mallika Sherawat and Ashmit Patel in Anurag Basu's sensual thriller Murder. Regarding his performance, Taran Adarsh of Bollywood Hungama said: In a part that seems to have been written just for him, Emraan Hashmi is amazing. There is no disputing that Emraan's portrayal, which portrays the part of an obsessed lover with flair, significantly contributes to the narrative's momentum. With a domestic total of 250 million rupees ($3.1 million), Murder became a commercial triumph and the ninth-highest-grossing movie in India for the year.

Anurag Basu directed and Mukesh Bhatt produced Murder, an erotic romantic thriller in Hindi that was released in 2004 in India. It is the opening chapter of the Murder movie series. It takes place in Bangkok, Thailand, and features Emraan Hashmi, Ashmit Patel, and Mallika Sherawat in the key characters. The 2002 American film Unfaithful, which was itself inspired by the French film The Unfaithful Wife, served as the basis for this one (1969). The Indian Censor Board awarded it an A for its sensual content and sequences. The movie was recreated as Ganda Hendathi in Kannada (2006). When it was first released, it attracted a cult following of fans and launched a series of movies that included Murder 2 in 2011 and Murder 3 in 2013.
Jannat (2008)
His sole movie in 2008 was Kunal Deshmukh's Jannat, a love drama with match-fixing as its setting. Hashmi was chosen to play bookmaker Arjun Dixit opposite Sonal Chauhan, Javed Sheikh, and Sameer Kochhar in the film. Critics praised his performance, and Taran Adarsh said that The actor masterfully conveys the full range of feelings; he alters his expressions like a chameleon alters its hue. Another pivotal moment in his career occurred with Jannat. With earnings of more than 420 million rupees (US$5.3 million), the movie became a commercial triumph in India.

The 2008 Indian Hindi-language romantic crime film Jannat, which translates to Heaven, was made by Mukesh Bhatt and directed by Kunal Deshmukh. Emraan Hashmi and Sonal Chauhan play the key parts in the movie. It was published on May 16, 2008, and it immediately became a great hit all over the world.
Once Upon A Time In Mumbaai (2010)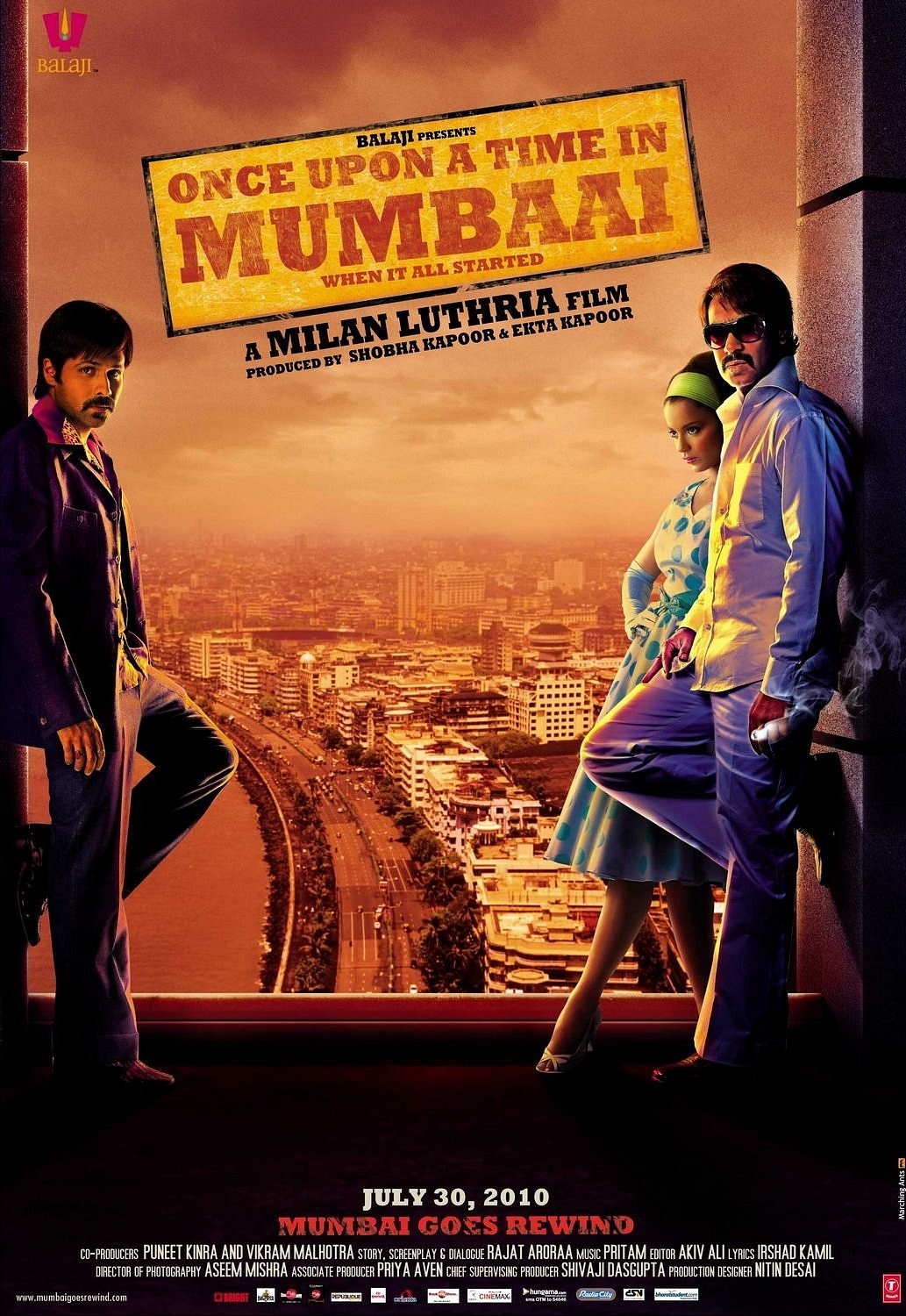 Hashmi starred alongside Ajay Devgan, Randeep Hooda, Kangana Ranaut, and Prachi Desai in Milan Luthria's historical action-drama Once Upon a Time in Mumbaai. Hashmi played the role of Shoaib Khan in the film, which showed the growth of organised crime in Mumbai and was based on the real-life gangster Dawood Ibrahim. Once Upon a Time in Mumbaai, which made over 780 million ($9.8 million) domestically, became popular and was well-received by critics.

Hashmi received favourable reviews from reviewers for his portrayal and was nominated for Best Supporting Actor at the 56th Filmfare Awards. As high quality, Blessy Chettiar of Daily News and Analysis described him. This is without a doubt Emraan's strongest performance to date, said Komal Nahta.He is adorable in the love sequences and convincingly tough in the dramatic and action scenes. His subsequent release was the action-thriller Crook by Mohit Suri, which was based on the controversy surrounding the abuse of Indians in Australia. However, the movie did poorly and received negative reviews from critics.
The Dirty Picture (2011)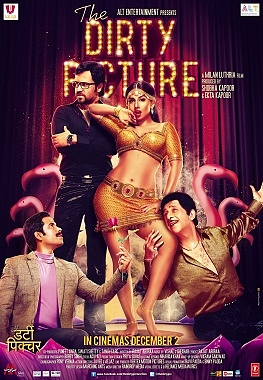 The Dirty Picture, directed by Milan Luthria and starring Vidya Balan as the contentious Indian actress Silk Smitha with Naseeruddin Shah and Tusshar Kapoor, was Hashmi's final movie of 2011. He was chosen to play Abraham, the narrator who claims to be the main antagonist. Emraan Hashmi is appropriately restrained as Abraham, a filmmaker who believes in film as art and who abhors the concept of placing steamy songs in his movie to pull in the crowds.

The movie premiered to critical acclaim, and Hashmi's acting was praised. CNN-Rajeev IBN's Masand wrote: But some reviewers had doubts about his part in the movie; Soumyadipta Banerjee from Daily News and Analysis thought it was out of place. The Dirty Picture became a commercial triumph, earning more than $1 billion globally.
Ek Thi Daayan (2013)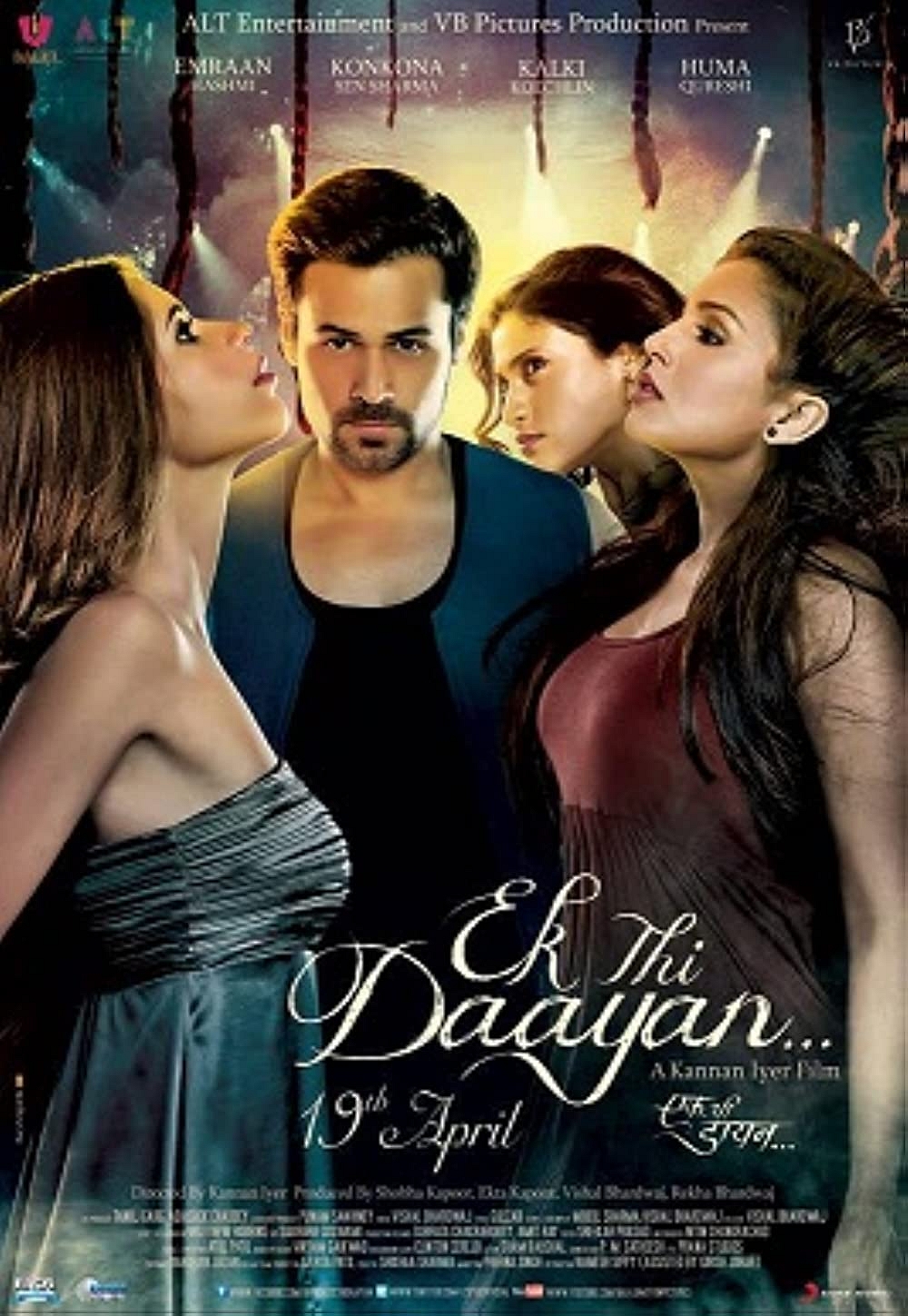 Alongside Emran Hashmi, Konkona Sen Sharma, and Huma Qureshi also played major role. Kalki Koechlin made her film debut in 2013's supernatural thriller Ek Thi Daayan, directed by Ekta Kapoor and written by Vishal Bhardwaj. The majority of reviews for the movie were favourable, and Hashmi's acting received praise as well. Hashmi gives the character of the haunted magician just that — a haunting feel that is just right, according to Saibal Chatterjee of NDTV, while Shubhra Gupta praised him for his consistent performance and said he is a performer who continues getting better.

The supernatural thriller movie Ek Thi Daayan, which was released in 2013 and is in the Hindi language, was directed by Kannan Iyer and is based on Mukul Sharma's short tale Mobius Trips. Emraan Hashmi, Huma Qureshi, Konkona Sen Sharma, and Kalki Koechlin all appear in the movie. Ekta Kapoor, Shobha Kapoor, Vishal Bhardwaj, and Rekha Bhardwaj all contributed to co-producing the movie. It was released on April 19, 2013, to generally favourable reviews from reviewers and respectable box office receipts.
Hamari Adhuri Kahani (2015)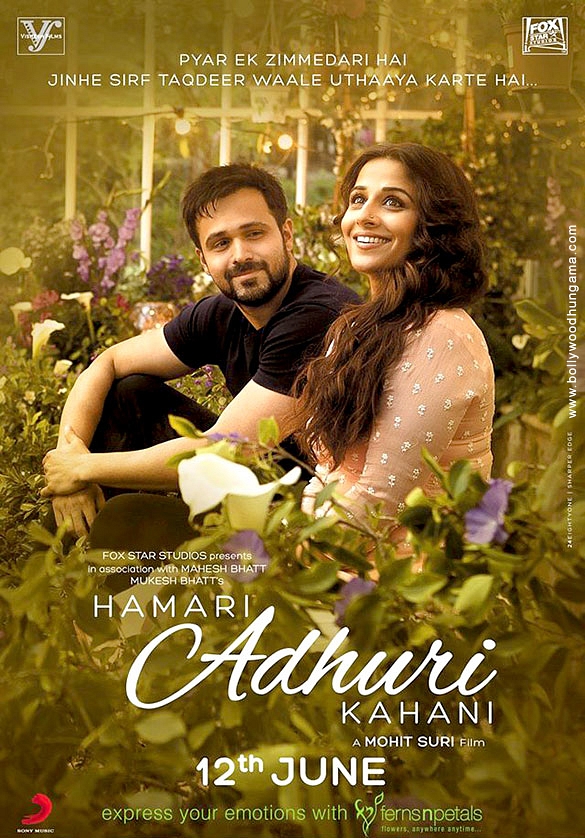 In 2015, Mohit Suri and Mahesh Bhatt released the love drama film Hamari Adhuri Kahani in the Indian Hindi language. It was produced by Vishesh Films and Fox Star Studios. Emraan Hashmi, Vidya Balan, and Rajkummar Rao are the movie's stars. It is based on the love triangle between Bhatt's stepmother, Shirin Mohammad Ali, and his father, Nanabhai Bhatt. On June 12, 2015, the movie was released on a global scale to mixed reviews from reviewers.

The Plot Movie Centers aroundVasudha, a single mother who lost her husband five years ago, develops feelings for hotel magnate Aarav. But when her missing husband Hari shows up again, it causes a breach between the two lovers.
Azhar (2016)
Tony D'Souza is the director of the 2016 Indian Hindi biographical sports drama film Azhar. Mohammad Azharuddin, a former captain of India's cricket team, served as an inspiration for the narrative. Emraan Hashmi plays the title character in the movie, which is directed by Shobha and Ekta Kapoor and distributed by Sony Pictures Networks. The movie opened in theatres everywhere on May 13, 2016. The movie did okay at the box office, earning only 508 million dollars overall vs a 380 million dollar budget. The movie received criticism for its fictionalized portrayal of the events as well. Emraan Hashmi, Prachi Desai, and Nargis Fakhri are the main leads in the Film.

The Storyline centers on Former Indian Cricketer Azhar. A middle-class family member named Azhar Mohammad rises to prominence as a cricketer. However, his reputation starts to suffer from allegations of match-fixing.
Mumbai Saga (2021)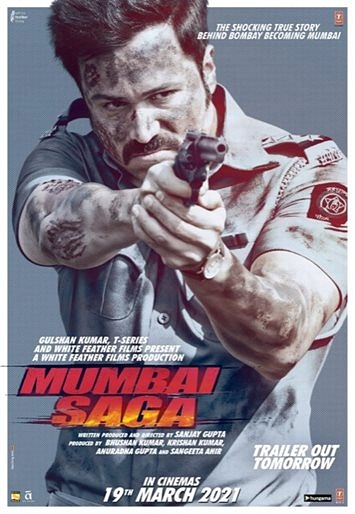 Sanjay Gupta is the director and producer of the action/crime movie Mumbai Saga, which will be released in Hindi in 2021. John Abraham, Emraan Hashmi, Kajal Aggarwal, Mahesh Manjrekar, Rohit Roy, Anjana Sukhani, Prateik Babbar, Samir Soni, Amole Gupte, and Gulshan Grover are also part of the ensemble cast. Mumbai Saga, which is set in the 1980s and 1990s, depicts the transformation of Bombay by closing mills to develop malls and high-rise structures.

The movie opened in theatres on March 19, 2021. Due to the collections being impacted by the COVID-19 pandemic's reappearance, which had caused Maharashtra to impose a night curfew and lockdown, it underperformed commercially. On April 27, 2021, Amazon Prime Video hosted a digital premiere of it.
Emraan Hashmi's Upcoming Movies
Tiger 3
Tiger 3 is the third film in the series, which is being directed by Maneesh Sharma and features the comeback of both Salman Khan and Katrina Kaif. The film's writers are reportedly Aditya Chopra, Akash Solanki, and Shridhar Raghavan. Emraan Hashmi will be seen as ISI Agent Jamal Fateh Mir (Lion) in this Movie.
Selfiee
The next Akshay Kumar and Emraan Hashmi movie Selfiee has begun filming, according to the Bollywood production company Dharma Productions'. Driving Licence, a 2019 Malayalam comedy-drama, is being remade for the big screen by Raj Mehta. The project's beginning of filming was announced on the social media accounts of the Karan Johar-led Dharma Productions. Emraan Hashmi will play the role of Inspector Gorkha Sadh.
Emraan Hashmi's Career Timeline
Emraan Hashmi's Controversies
Religious Bias Disputation
Emraan claimed in July 2009 that a housing society in Bandra had engaged in religious discrimination by refusing to grant him the NOC to buy a flat there because he is a Muslim. This controversy was dismissed by SRK as a one-off, adding that such instances shouldn't be given much weight. Salman referred to it as a publicity stunt and said that such situations happen due of a person's personality rather than his religion.
Disputes involving Kriti Kharbanda
Emraan Hashmi have a reputation for being on time and not tolerating tardiness. The actor lost his cool in 2016 while promoting Vikram Bhatt's Raaz-Reboot after his co-star Kriti Kharbhanda arrived at the location 30 minutes late. In her first film, Kriti Kharbanda was able to annoy the actor. Emraan Hashmi reportedly yelled at his manager in front of the entire cast. The argument that ensued, though, between Kriti's crew and Emraan's manager. After the altercation, Emraan and Kriti reportedly stopped speaking to one another.
Controversial Statement by Emraan Hashmi Regarding Aishwarya Rai, Imran Khan, and Aamir Khan
On Karan Johar's talk show Koffee With Karan, the Good Boy, Bad Boy star was not exempt from making a divisive comment. Aishwarya Rai had been described as plastic by Emraan Hashmi while on the show with their uncle and director Mahesh Bhatt. He even labeled the uncle-nephew duo of Aamir Khan and Imran Khan, respectively, uninteresting and overrated. Even with his wife Parveen Shahani and his eight-year-old son Ayaan Hashmi, Emraan Hashmi keeps his personal life secret and is rarely seen in public.
Emraan Hashmi's Net Worth
Emraan Hashmi $14 million net worth (Rs. 105 Crore). Emraan Hashmi is one of the few actors in the nation with such a big fan base. Emraan is the megastar of Hindi film who makes use of his fame by providing his audience with the entertainment they want. Emraan is a producer-actor in the Hindi-language film industry. Emraan is one of the most paid actors in the world, with each of his films breaking previous records for box office success.

After the release of the movie Murder, Imran changed his name back to Emraan from Farhan. The largest transformation in his life occurred after seeing the movie Murder, which was warmly received by the public. Subsequently, he earned the moniker Serial Kiser. He strives to spend time with his son and be a part of his childhood since he likes spending time with his family, especially with his son.

Since Emraan Hashmi is the most well-known actor internationally, his net worth is expected to rise by 40% over the next three years as a result of the box office success of his movies. Mr. Emraan has received numerous film-Fare awards for best actor for his roles in movies.

Emraan resides in an opulent home in Mumbai. This property is thought to be worth 16 crore Indian rupees. He also owns a number of homes across the nation. Emraan is the owner of a few high-end vehicles, including a Lamborghini and a Rolls Royce.

Emraan Hashmi bills 5–6 crores for every film in addition to a cut of the take. He demands 2 crore rupees to endorse a product. Any celebrity's income depends significantly on their fan base. One of the most well-liked actors in India and other nations is Emraan Hashmi. In addition to acting, Emraan works as a producer for movies, a stage performer, and a reality TV show host. He has also made investments in a number of real estate ventures. We can therefore be absolutely certain that Emraan Sir's net worth will continue to increase over time.
Emraan Hashmi's Awards and Achievements
2005- Nominated for Murder-Screen Awards-Best Villain
2007- Nominated for Gangster-Filmfare Awards-Best Performance in a Negative Role
2007- Nominated for Gangster-IIFA Awards-Best Performance in a Negative Role
2011- Nominated for Once Upon a Time in Mumbaai-Filmfare Awards-Best Supporting Actor
2011- Nominated for Once Upon a Time in Mumbaai-Screen Awards-Best Villain
2011- Nominated for Once Upon a Time in Mumbaai-Zee Cine Awards-Best Actor in a Supporting Role – Male
2011- Nominated for Once Upon a Time in Mumbaai-Stardust Awards-Best Actor in an Ensemble Cast
2011- Nominated for Once Upon a Time in Mumbaai-IIFA Awards-Best Supporting Actor
2011- Nominated for Once Upon a Time in Mumbaai-IIFA Awards-Best Performance in a Negative Role
2011- Nominated for Once Upon a Time in Mumbaai-Apsara Film & Television Producers Guild Awards-Best Actor in a Supporting Role
2011- Nominated for Once Upon a Time in Mumbaai-Apsara Film & Television Producers Guild AwardsBest Actor in a Negative Role
2012- Nominated for Murder 2-Stardust Awards-Best Actor – Thriller/Action
2012- Nominated for Murder 2-Apsara Film & Television Producers Guild Awards-Best Actor in a Leading Role
2012- Nominated for The Dirty Picture-IIFA Awards-Best Supporting Actor
2012- Nominated for The Dirty Picture-Apsara Film & Television Producers Guild Awards-Best Actor in a Supporting Role
2013- Nominated for Jannat 2-Stardust Awards-Best Actor – Thriller/Action
2013- Nominated for Shanghai-Filmfare Awards-Best Supporting Actor
2013- Nominated for Shanghai-Screen Awards-Best Supporting Actor
2013- Nominated for Shanghai-Stardust Awards-Best Actor – Thriller/Action
Emraan Hashmi's Interesting Facts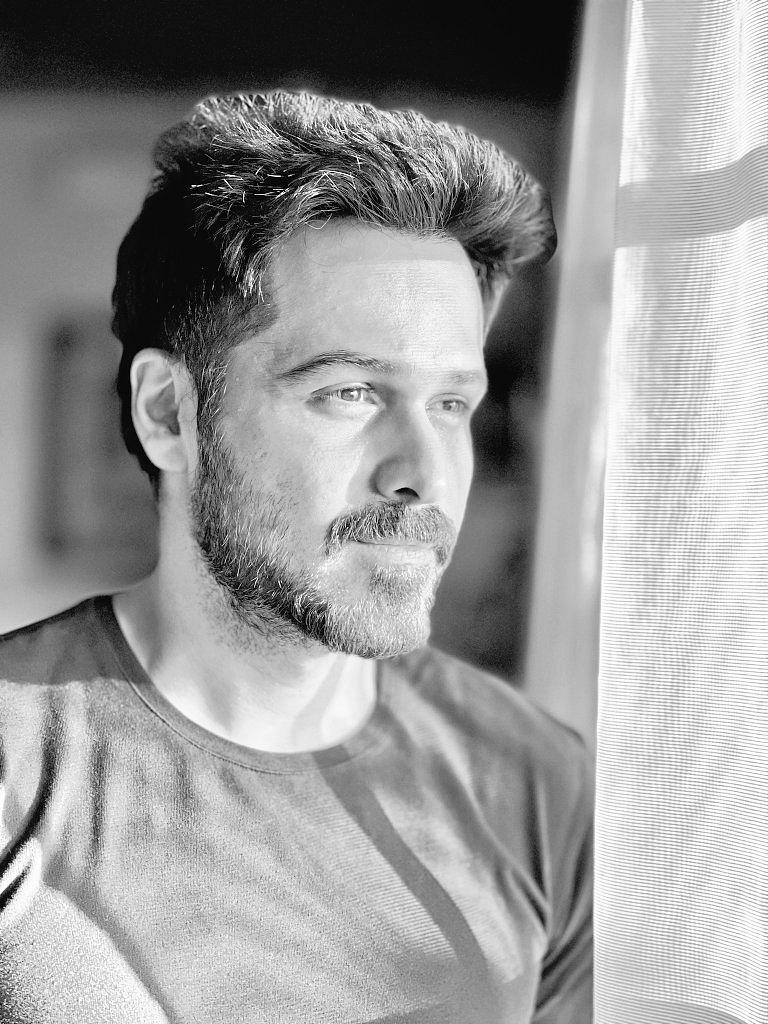 Emraan Hashmi was a child artist who appeared in over twenty-five advertisements. Emraan revealed in an interview that he appeared in 20 to 25 advertisements as a child before stopping when he was in the 7th or 8th grade.
It is a fact that every single song from his films has been a huge hit and has generated roughly half as much revenue as the corresponding film.
The actor admitted that he gets bored fast during social gatherings and parties. He prefers quiet family dinners over exciting Bollywood parties.
Many people are unaware of Emraan Hashmi's obsession with his work. He makes an effort to ensure he reaches perfection since he aspires to be perfect in every role he performs. He is also a very professional person who never postpones shoots.
Social Media
Frequently Asked Questions