Prachi Desai | Biography, Affairs, Movies, Struggles

Faraz Shaikh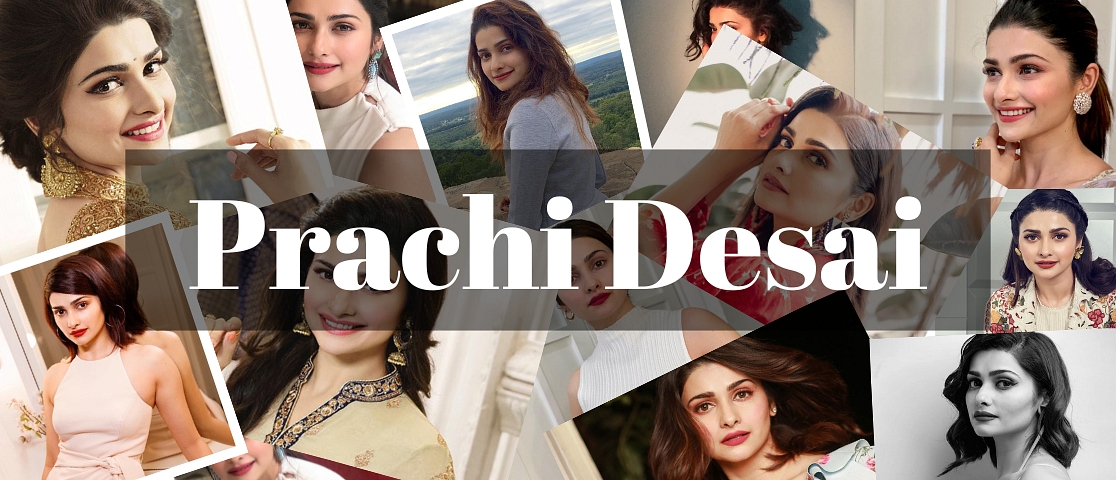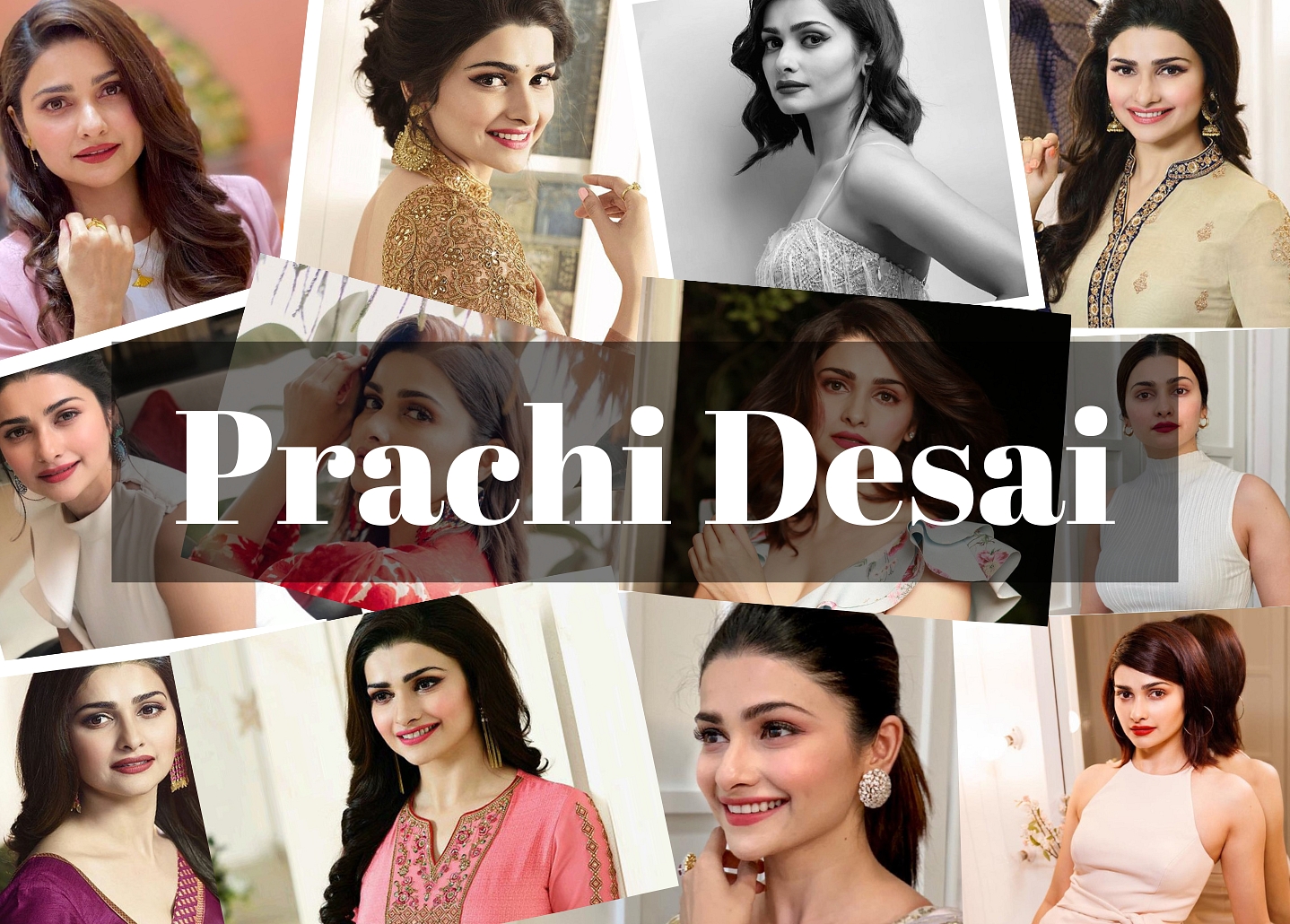 Prachi Desai's Biography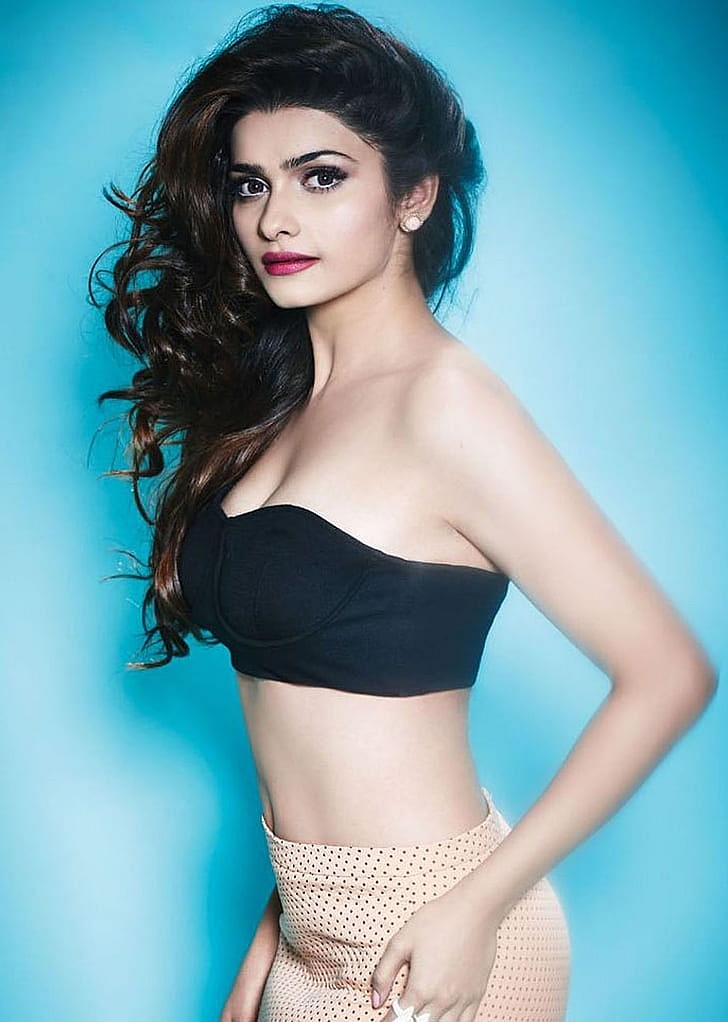 Prachi Desai was born in the state of Gujarat. She quickly found popularity in Hindi serials and is now a well-known actress on Indian television. In addition to being a part of Jhalak Dikhla Ja 2 and Kasamh Se, where she played the lead character of 'Bani,' she also appeared in the cameo role of Prachi Desai Patel in the other serial Kasauti Zindagi Ki. She takes on the character of Bani in Kasamh Se.

Prachi Desai also participated in the second season of the popular celebrity dance competition show Jhalak Dikhla Ja 2, where she was first eliminated but then returned as a wildcard entry and went on to win the competition. Prachi Desai is well known for playing Bani Walia in the Zee TV-produced Hindi television serial Kasamh Se (2006). Prachi represents Neutrogena products in India as its spokeswoman, brand ambassador, and face.

Prachi Desai began her modelling career while pursuing her advanced studies in Pune, sending some of her photos to Balaji Telefilms, who then invited her to the audition. Throughout her studies, she participated in a number of competitive events and won a number of awards. Prachi Desai left her Arts course in the middle after receiving a nomination for the drama series Kasamh Se.

On September 7, 2007, Prachi and choreographer Deepak Singh competed in Jhalak Dikhhla Jaa, the Indian version of America's Dancing With The Stars. She was dismissed on November 10th, 2007. On November 23, 2007, she re-entered the competition using a wild-card entry. The dance competition's grand finale was on December 15, 2007, and Prachi took first place among the competitors. She received the Jhalak Dikhhla Jaa 2 dancing star award.

Get Personalised Gift Messages from Similar Celebrities and make your loved ones feel Special.
Talk To Similar Celebrities
Prachi Desai's Family and Prachi Desai's Education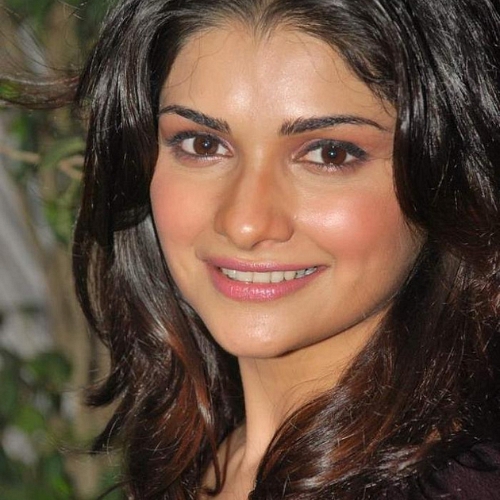 Prachi Desai was born on 12 September 1988. Prachi Desai's age is 34 years as of 2022. Prachi Desai's Zodiac sign is Virgo. Prachi Desai's father is Niranjan Desai who is a professor by profession and her mother is Ameeta Desai. Prachi Desai was born in Surat, Gujarat. Prachi Desai also has a sibling, Esha Desai is the name of her sister. Prachi Desai attended St. Joseph Convent School in Panchgani before finishing her education in Surat until the ninth grade. Prachi Desai then travelled to Pune to pursue further education.

In Kondhwa, Pune, she attended Sinhagad College. Prachi Desai obtained her higher education at Pune's Sinhagad College. Prachi Desai actively engaged in modelling seminars during her time in college. Prachi Desai was hired for the role of Bani in Kasam Se right out of college. It ended up being a pivotal moment in her career. For a long time, she was employed with Balaji Telefilms. After that, Prachi Desai made the decision to try her luck in movies. Her feature film debut was in 'Rock On.'

Prachi Desai's Affairs and Relationships
Prachi Desai - Rohit Shetty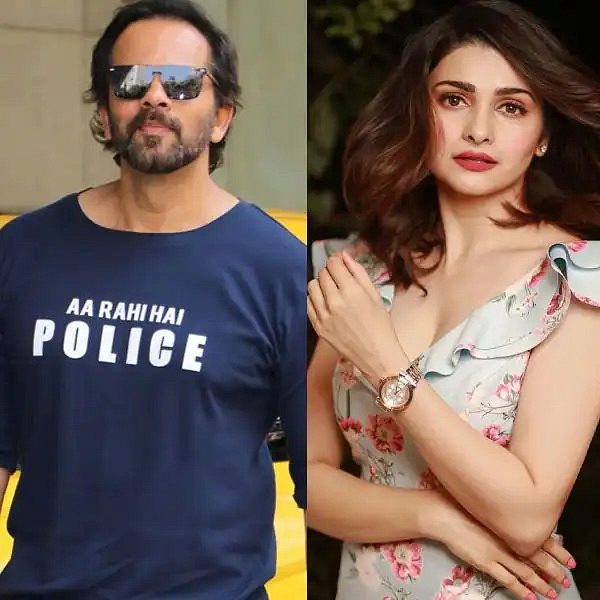 On the sets of his movie 'Bol Bachchan,' Rohit Shetty and Prachi Desai got to know one another. The two allegedly fell in love while filming the movie. Their intimacy grew to the point that Rohit made the decision to live with Prachi Desai instead of his wife Maya Shetty and their children.

According to reports, this caused significant conflict in Rohit Shetty's marriage because the director's wife wouldn't grant a divorce. With time, Rohit's relationship with Prachi also became unworkable, forcing him to return to his wife. Although none of the parties has publicly addressed the matter, there has been no confirmation of it, and for the time being, they are only rumours.
Prachi Desai'sMovies, TV Shows and Career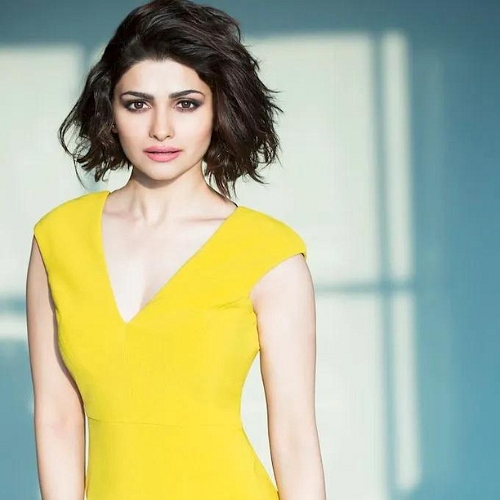 Prachi Desai was chosen to take the lead in Ekta Kapoor's television drama Kasamh Se in 2006. She was paired with TV actor Ram Kapoor in the role of Bani. It was her first time acting. She received numerous accolades for the programme, including the Indian Telly Award for Best Actress in a Lead Role. On September 7, 2007, Desai and choreographer Deepak Singh competed in the Indian version of BBC Strictly Come Dancing, Jhalak Dikhhla Jaa. Desai was disqualified on November 10, 2007, but he later returned as a wildcard entry and took first place. Desai received the Jhalak Dikhhla Jaa Dancing Star award. Prachi Desai also had a brief cameo appearance in two episodes of the Kasauti Zindagi Ki television show on Star Plus. Prachi Desai took on the role of a pupil at Prerna's school. Prachi Desai then transitioned to the movie industry in 2008. She starred as Farhan Akhtar's wife in Rock On!! (2008), which was directed by Abhishek Kapoor. To appear in Rock On, Desai had to leave Kasamh Se. Life Partner (2009), starring Tushhar Kapoor, Genelia D'Souza, Fareed Khan, Govinda, and Amrita Rao, was her subsequent movie.
Prachi Desai co-starred in Once Upon a Time in Mumbaai in July 2010 alongside Ajay Devgan, Emraan Hashmi, and Kangana Ranaut. Prachi Desai worked with Rajeev Khandelwal in 2010 to film Main Jokerr, a movie directed by Vikram Tuli that was supposed to be released in 2011 but was never. She made a cameo appearance in Teri Meri Kahaani in 2012. Then, alongside Ajay Devgn and Asin, Desai played the lead character opposite Abhishek Bachchan in Bol Bachchan. The movie turned out to be Desai's biggest box office hit to date. The next year, in 2013, Prachi Desai co-starred with Chitrangada Singh and John Abraham in I, Me Aur Main. Sanjay Dutt and Prachi Desai collaborated on another movie, Policegiri. Prachi Desai made an appearance in the song 'Awari' from the item number 'Ek Villain' in 2014. Prachi Desai costarred with Emraan Hashmi as the wife of former cricket captain Mohammad Azharuddin in the 2016 biographical film Azhar. Prachi Desai reprised her role as Farhan Akhtar's wife in the sequel, Rock On 2 to Rock On! The movie premiered on November 11th.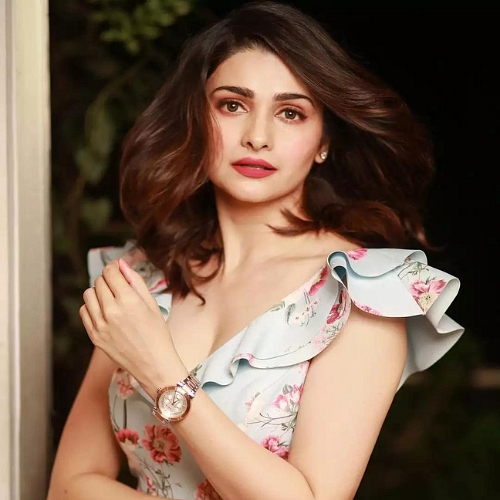 After nearly 4 years, Desai made a comeback to the big screen with the 26 March 2021 release of the Zee 5 movie 'Silence...Can You Hear It?' which also starred Manoj Bajpai, Arjun Mathur, Sahil Vaid, Vaquar Sheikh, and Barkha Singh. Additionally, Prachi Desai appeared in the Rihaahe music video, which Mr. World 2016 Rohit Khandelwal and she both performed on June 22, 2021. Yaseer Desai, a vocalist, performed the song. The audience responded favourably to the song. Prachi Desai played Dr. Ranjana in the Hindi version of the Malayalam film Forensic, Forensic, which also starred Vikrant Massey and Radhika Apte, on June 24, 2022. Desai will make her Telugu debut with the spooky web series Dhootha alongside Naga Chaitanya and Parvathy, it was confirmed at the Amazon Prime Meeting in 2022. She has even agreed to play the lead role in the dark fantasy film Kosha, which is being made by Abhay Raj Kanwar and directed by Amman Advaita.
Prachi Desai's Best and Upcoming Movies
Rock On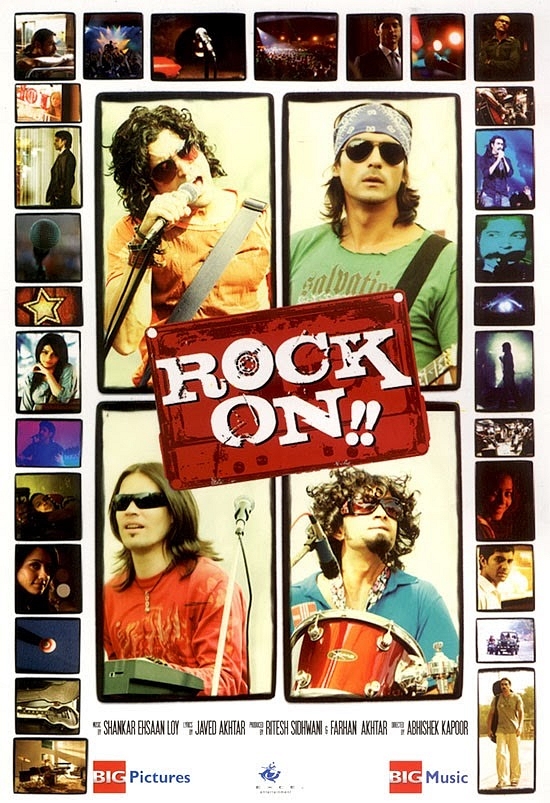 Sakshi (Prachi Desai), a married investment banker, believes her marriage to Aditya (Farhan Akhtar) is in trouble. Aditya's birthday is coming up, so she plans to surprise him by bringing Rob (Luke Kenny) and KD (Purab Kohli). She learns that Rob, Kedar, Aditya, and Joe (Arjun Rampal) were members of the rock group Magik ten years ago. They had split up due to disagreements they had both had. However, they make amends, and the four bandmates begin to rehearse at Aditya's house. Joe keeps this a secret from his wife Debbie (Shahana Goswami), who encourages him to get a job rather than squander his time in a band. The buddies also learn that Rob is in critical condition. Rob's critical illness is also revealed to his friends, who decide to support him in what may be his final performance.

Abhishek Kapoor wrote and directed the 2008 Indian musical drama film Rock On!! Farhan Akhtar served as producer, while Shankar-Ehsaan-Loy provided the soundtrack. Akhtar and Prachi Desai make their successful Bollywood debuts with this movie. In the 2008 reunion of the Mumbai-based grunge rock band 'Magik,' stars Akhtar, Arjun Rampal, Luke Kenny, and Purab Kohli. Rock On!!, the seven-time Filmfare Award winner, received excellent reviews but performed mediocrely at the box office. A Happy Life, a highly regarded South Korean film, served as inspiration. The Academy Film Archive library housed the film's archives. Eight years later, in 2016, the direct sequel, Rock On!! 2, was released to mixed reviews.

Once Upon a Time in Mumbaai
March 1993. A succession of bomb blasts has shaken Mumbai, India's financial center. ACP Agnel Wilson, the police official in charge of the investigation, feels personally responsible for the tragedy because the mastermind behind the bombings, Shoaib Khan, could have been stopped back in the 1970s when Wilson, tasked with bringing down organized crime in then-Bombay, focused all his attention on rather than understanding the man who could have ensured Shoaib never rose to such a position to execute such a catastrophe: the notorious but honourable deceased crime boss, Sultan Mirza.

The 2010 Indian gangster movie Once Upon a Time in Mumbaai was produced by Milan Luthria and written by Rajat Arora. Ajay Devgn, Emraan Hashmi, Kangana Ranaut, Prachi Desai, and Randeep Hooda are among its cast members. Once Upon a Time in Mumbaai was a box office success and was produced by Ekta Kapoor under the Balaji Motion Pictures brand. It was released on July 30, 2010, to generally favourable reviews from reviewers. The lives of Mumbai underworld gangsters Haji Mastan and Dawood Ibrahim are loosely based on in the movie. In 2013, the sequel Once Upon a Time in Mumbai Dobaara! was made available.

Bol Bachchan
When a child falls into the temple's well and Abbas unlocks the temple to save the youngster. When Prithviraj comes on the scene, Ravi addresses Abbas as Abhishek Bachchan in order to avoid religious problems caused by a Muslim breaking open a temple. Prithviraj employs Abhishek Bachchan (Abbas) and is pleased with his performance, but Ravi and his pals must devise a new strategy once Prithviraj notices Abbas celebrating Eid as a Muslim. Abbas and the others persuade Prithviraj that the person celebrating Eid was, in fact, 'Abbas,' a feminized male and traditional Kathak dancer. When Prithviraj employs Abbas to teach Kathak to his sister Radhika(Prachi Desai), things get worse for Abbas and Ravi.

Bol Bachchan is a 2012 Indian Hindi-language action comedy film directed by Rohit Shetty and produced by Ajay Devgn and Dhillin Mehta through their separate companies, Ajay Devgn Films and Shree Ashtavinayak Cine Vision Limited, with Fox Star Studios serving as distributor and presenter. It is loosely based on the 1979 Hrishikesh Mukherjee classic GolMaal, and is based on a script by writers Yunus Sajwal and Farhad-Sajid and a story by Shetty. It stars Abhishek Bachchan as the titular character, with Ajay Devgn, Asin, Prachi Desai, Krushna Abhishek, Neeraj Vora, and Archana Puran Singh in the lead.

Carbon
Random, a desperate guy with a prosthetic heart, conducts an illegal Oxygen deal that goes wrong in the dismal future of 2067. 'Carbon,' set in 2067, focuses on Delhi's current environmental challenges. The film depicts the effects of oxygen and water scarcity on the ecosystem and future generations. This futuristic film depicts a scenario in which oxygen is scarce and only carbon survives. Carbon is a 2017 Hindi science fiction short film directed and written by Maitrey Bajpai and Ramiz Ilham Khan on global warming. Prachi Desai, Nawazuddin Siddiqui, and Jackky Bhagnani all appear in the movie. The movie takes place in the year 2067 on a planet where businesses produce oxygen and carbon is the most common gas. Siddiqui portrays a man from Mars, Bhagnani portrays a man with a mechanical heart, and Desai portrays a robot. The movie was made available on Large Short Films' YouTube account.
Silence... Can You Hear It?
The story begins with a fairly simple premise—a group of hikers discovers a young woman's body on the trail. She is revealed to be Pooja Choudhary (Barkha Singh), a former judge's daughter. Due to his unusual techniques and a pure sense of justice, Justice Chaudhary (Shishir Sharma) requests that ACP Avinash Verma (Manoj Bajpayee) handle the case as it progresses. Inspector Sanjana Bhatia (Prachi Desai), Inspector Amit Chauhan (Sahil Vaid), and Inspector Raj Gupta are the three officers assigned to the eccentric Verma (Vaquar Sheikh). The investigation starts, and the team focuses on MLA Ravi Khanna (Arjun Mathur) as the main suspect. His wife's close friend Pooja was last seen at his house. In addition, Kavita, his wife, unintentionally fell down the stairs that day and ended up in a coma. Verma and his team review the incidents that occurred in the 72 hours prior to the body being discovered, but they keep running against obstacles. Does the suave and perceptive officer succeed in cracking the case? Aban Bharucha Deohans is the writer and director of the 2021 Indian thriller film titled Silence... Can You Hear It? Starring in the Zee Studios-produced movie are Manoj Bajpayee, Prachi Desai, and Arjun Mathur. The film's plot centres on the enigmatic disappearance of a woman. ZEE5 published it digitally on March 26, 2021. Prachi Desai makes a 4-year comeback in the movie.
Forensic
In the small hill town of Mussorie, a female police officer and a forensics specialist are pursuing a serial killer. Forensic, starring Radhika Apte, Vikrant Massey, Ronit Roy, Prachi Desai, and Vindu Daara Singh, has been available on Netflix since June 24. Radhika and Vikrant's crime thriller is a suspenseful murder mystery with an unpredictable plot. Every time the audience thinks the suspense element has been broken, the investigative thriller surprises them with new twists and turns. The psychological crime suspense saga holds the audience's attention from start to finish. Despite a few minor flaws in the screenplay and redundant direction in a few scenes, Radhika and Vikrant deliver powerful performances once again.
Kosha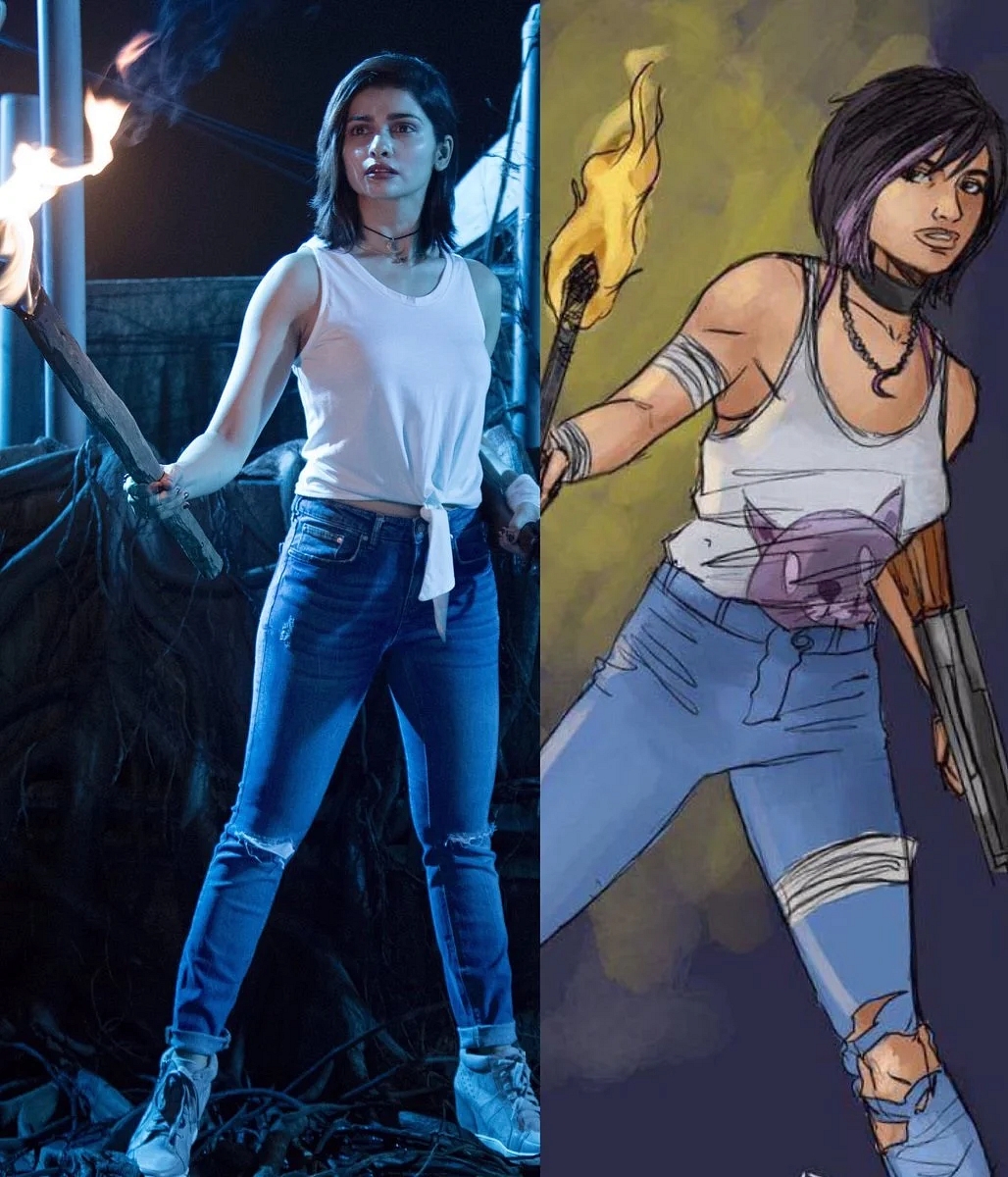 Prachi Desai, an actress, says she has played the role of a 'good girl' for far too long and wants to branch out. She goes on to say that her upcoming project, 'Kosha,' is out of the ordinary for her. After her father's death, a runaway returns home to care for her younger brother, but he appears to be at the centre of something sinister. Prachi Desai, an actress, says she has played the role of a 'good girl' for far too long and wants to branch out. She goes on to say that her upcoming project, 'Kosha,' is out of the ordinary for her. When it comes to the journey has been extremely exciting. 'Kosha' really breaks the norm for me,' Prachi told. I played a troubled girl who had run away from home and had to return to deal with her past, and everything about it was fantastic.' Prachi Desai described 'Kosha,' a dark urban fairy tale, as 'something I could relate to, and it was so important for people to see me in this new light.' I've been a good girl for far too long, which I don't mind, but I also want to do other kinds of work, and this was the perfect opportunity.' The story revolves around a girl who is a member of a band and struggles with substance abuse. It is produced by Abhay Kanwar, son of late Raj Kanwar, and directed by Amman Advaita.
Prachi Desai's Career Timeline
Prachi Desai's Struggles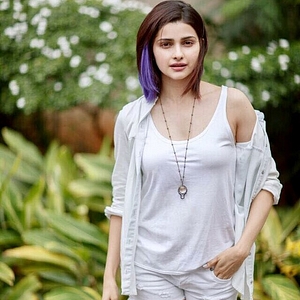 Prachi Desai, an actress, acknowledges that being an outsider in Bollywood usually makes your journey more difficult, but the rising star says she didn't let it affect her when she first began her profession. 'I knew I had a lot of ground to cover and that I needed to move slowly and steadily. I therefore never let small chat disturb me. Despite the distance I had to travel, I never felt anxious. I'll have to stand my ground, I know that' Desai says. The dance reality programme followed her successful TV debut, and it propelled her to popularity. 'When I participated in the dance reality programme, I was aware that I had to give it everything I had. It was an opportunity for me to prove everyone incorrect and to prove myself.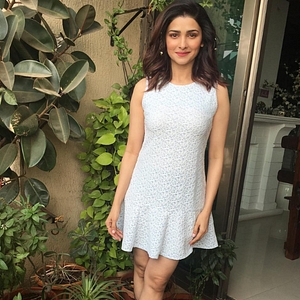 I gave it my all on stage when I danced. I suddenly realized that I must take action in this situation. I did,' she claims. After winning, she received several offers from Bollywood, including Rock On!!!, which completely altered her life. She says, 'I knew things were occurring to my life ulta-pulta and that my life wouldn't be easy at all because of this reverse career graph. Of sure, she had a difficult life. She then received derogatory remarks regarding her weight. 'I was aware that since I'm not an industry child, I would have to endure a little suffering. But I made the decision to keep quiet and focus on my work. Whatever occurred, whoever spoke, I simply remained silent. Desai concludes, 'It was difficult, but it paid off, and I haven't looked back since.
Prachi Desai's Controversies
Now, when discussing her profession with an entertainment website, Prachi Desai delivered a bombshell about the casting couch in Bollywood. The actress claimed that once she was urged to make a concession in order to land a part in a 'major picture,' but she refused. Prachi added that the director continued to contact her even after she declined the offer. Prachi, though, resisted giving in.
Prachi Desai and Rohit Shetty, the two allegedly fell in love while filming the movie. Their intimacy grew to the point that Rohit made the decision to live with Prachi Desai instead of his wife Maya Shetty and their children. According to reports, this caused significant conflict in Rohit Shetty's marriage because the director's wife wouldn't grant a divorce.
According to reports, Prachi Desai was unhappy with her sequences in the movie and had complained about being reduced to a nearly insignificant role. She missed the Rock On 2 concert as a result, too. However, the actress even stated that there was nothing wrong between her and the producers after these rumours began to circulate! Additionally, it appears that the producers chose to add a few more scenes with Prachi as a gift of goodwill.
Prachi Desai's Networth and Income
The amount of assets that exceed liabilities is referred to as net worth. Cash, real estate, and anything else of value are examples of assets. It is the value of everything you own less everything you own. Net worth is not calculated on a yearly basis. So, how much is Prachi Desai currently worth? Prachi Desai's net worth is thought to be around $10.5 Million US Dollars. Prachi Desai's salary per film is around 1 Crore Rupees.
Prachi Desai's Awards and Achievements
Apsara Film Producers Guild Awards
2011 Winner Apsara Award Best Supporting Actress Once Upon a Time in Mumbaai (2010)
Awards of the International Indian Film Academy
2011 Winner Popular Award Best Actress in a Supporting Role Once Upon a Time in Mumbaai (2010)
Indian Telly Awards
2007 Winner Indian Telly Award Best Actress Kasamh Se (2006)
2006 Winner Indian Telly Award Best Fresh New Face (Actress) Kasamh Se (2006)
2006 Best Onscreen Couple Kasamh Se (2006)
Lions Gold Awards
2011 Film Award Best Supporting Actress Once Upon a Time in Mumbaai (2010)
Sabsey Favourite Kaun Awards
2009 Popular Award Sabsey Favourite Nayi Heroine Rock On!! (2008)
Stardust Awards, India
2011 Reader's Choice Best Supporting Actress Once Upon a Time in Mumbaai (2010)
Zee Cine Awards
2011 Popular Award Best Actress in a Supporting Role Once Upon a Time in Mumbaai (2010)
Prachi Desai Interesting Facts
Prachi Desai interrupted her schooling to focus on her acting and modelling profession. She started working in television when she was just 17 years old.
Prachi Desai rose to prominence in Ekta Kapoor's television serial 'Kasamh Se.' There was no stopping her after that, as she made her big screen debut with the flick Rock On. Her other notable films include Once Upon A Time In Mumbaai, Bol Bachchan, Azhar, and many more.
Prachi Desai was only 18 years old when she won Jhalak Dikhlaja Season 2.
Ekta Kapoor refers to Prachi Desai as her blue-eyed baby
In the year 2008, her first Bollywood film, 'Rock On,' was released. The film was a box office success, allowing her to establish herself in the industry.
In India, Prachi Desai is the advocate, spokesman, brand ambassador, and face of Neutrogena goods. Prachi Desai is also the brand ambassador for Goa Tourism, a popular Indian tourist destination. Desai is also a Luxlyra brand ambassador.
Social Media
Frequently Asked Questions