Radhika Apte | Movies, Age, Boyfriend, Family, Biography

Zeenat Sayyed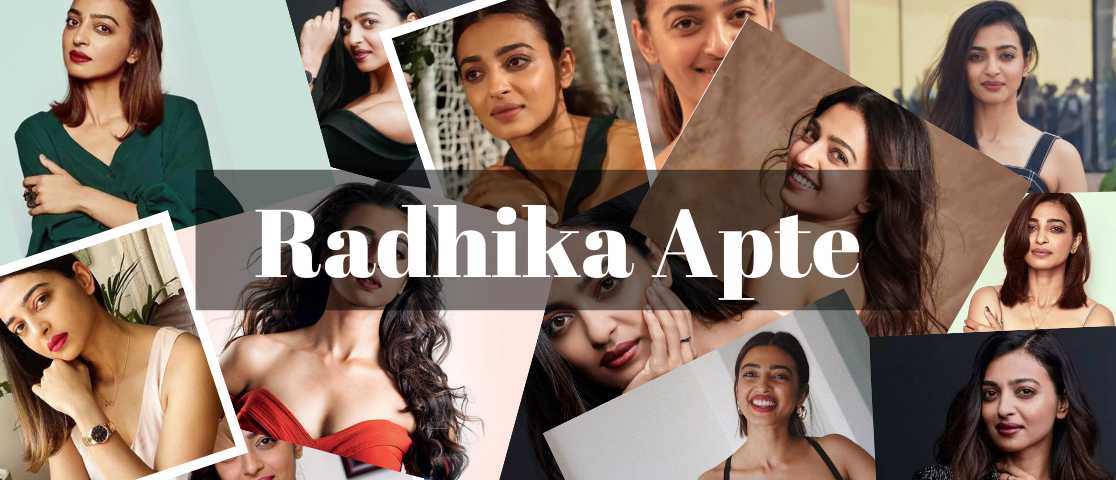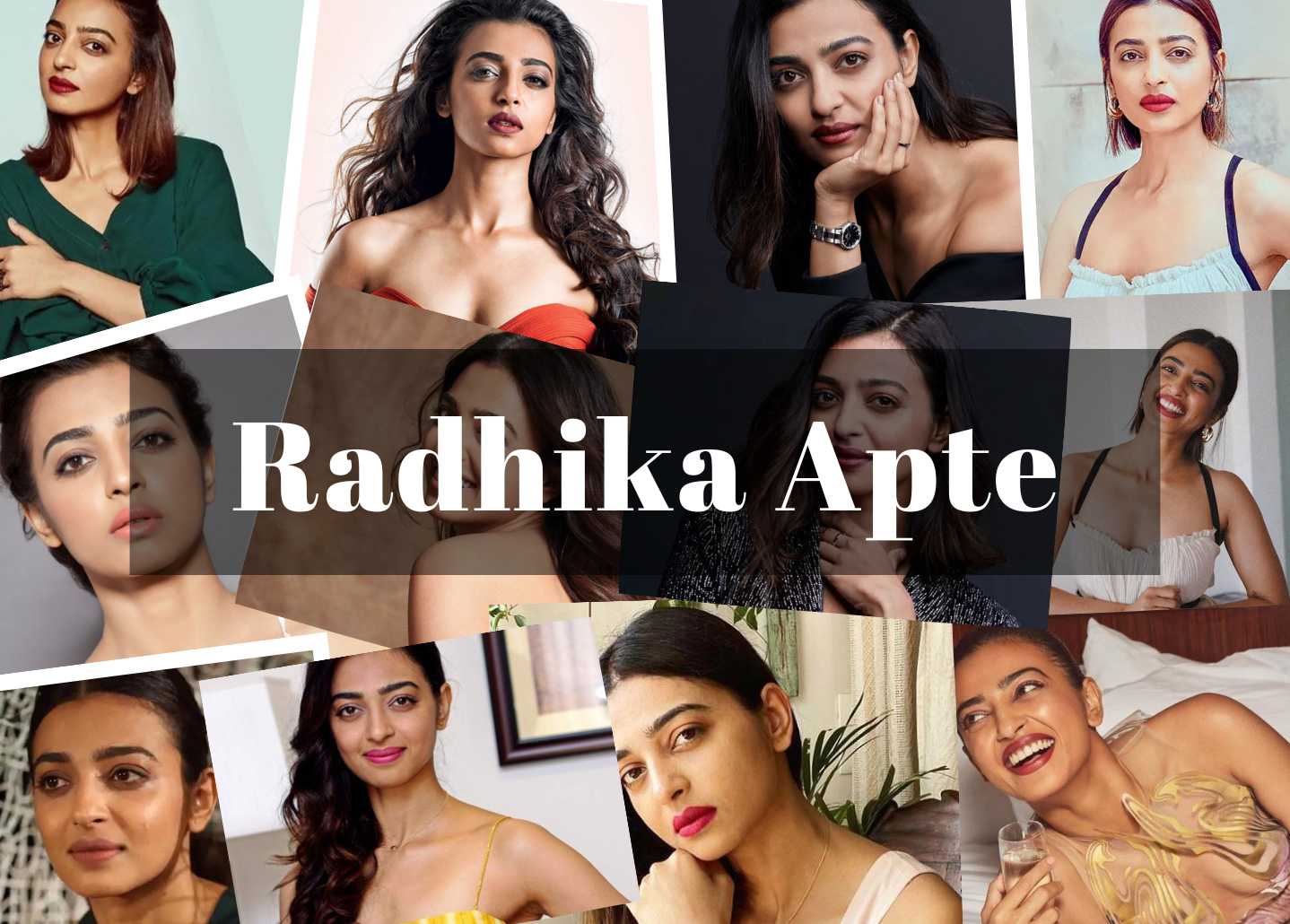 Radhika Apte's Age and Biography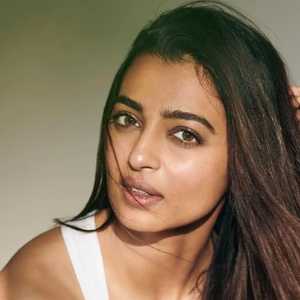 Radhika Apte is an Indian Actress. She is well known for her versatile acting. Radhika Apte's birthday is on the 7th of September. Radhika Apte was born in the year 1985. Radhika Apte's age is 37 as of 2022. Radhika Apte's zodiac sign is Virgo. The Birthplace of Radhika Apte is Tamil Nadu's Vellore. She primarily works in Hindi movies, but she has also appeared in movies in Tamil, Marathi, Telugu, Bengali, and English. In the Hindi fantasy Vaah! Life Ho Toh Aisi, Radhika Apte made her film debut after beginning her career in theatre (2005).

Radhika Apte's debut lead role was in the 2009 Bengali social drama Antaheen. For her work as a supporting actress in three of her Bollywood movies from 2015, Badlapur, Hunterrr, and Manjhi - The Mountain Man, she garnered a lot of praise. Her main roles in the 2016 independent films Phobia and Parched increased interest in her. In 2018, Apte made appearances in three Netflix original series: the thriller Sacred Games, the anthology film Lust Stories and the horror miniseries Ghoul. Radhika Apte received an International Emmy Award nomination for her performance in the first of them. Apte has also appeared in more well-known films, such as the financially successful Tamil action movie Kabali (2016), the Hindi biographical movie Pad Man (2018), and the Hindi drama-thriller Baazaar (2018), and the Hindi black comedy Andhadhun (2018). In 2021, she appeared as Laxmi Suri, an AI Scientist, in OK Computer, India's first science fiction comedy series. Since 2012, she has been wed to London-based musician Benedict Taylor. The Sleepwalkers, starring Gulshan Devaiah and Shahana Goswami, marked Apte's Directorial film debut.
Claim Your FREE Celebrity Shoutout
✕
Claim Now!
Radhika Apte's Childhood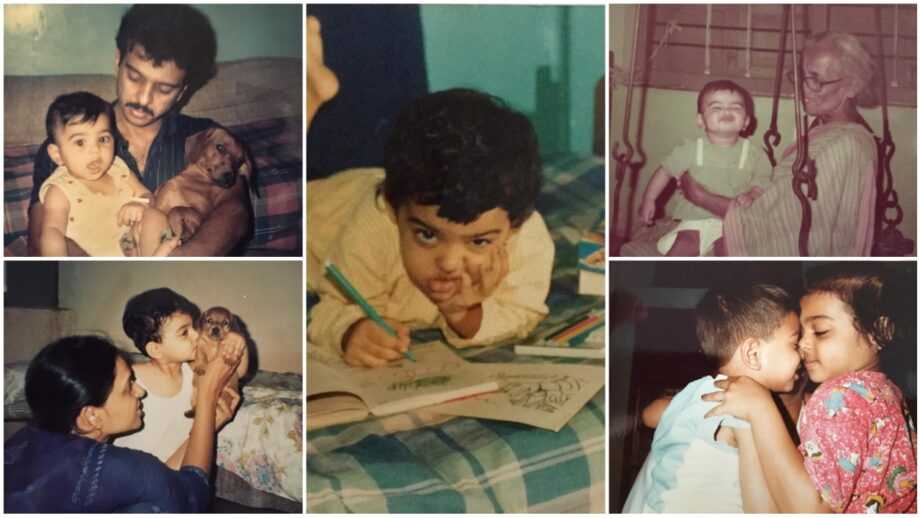 Radhika Apte was born in Marathi Family in Vellore, Tamil Nadu. Radhika Apte's Birthday is on 7 September. Radhika Apte's Birthyear is 1985. Radhika Apte's Father Dr, Charudutt Apte, and Radhika Apte's Mother Dr. Jayshree Apte were medical students and employees at Vellore's Christian Medical College & Hospital when she was born. Later on, Dr. Charudutt Apte became a neurosurgeon and the administrator of Pune's Sahyadri Hospital.

As a youngster, Apte studied Kathak in Pune for eight years under the supervision of Rohini Bhate. During this time, Apte started acting in Pune and decided to move to Mumbai to work in movies. Apte, on the other hand, felt let down by her time in Mumbai and shortly left for her home in Pune. In a 2018 interview with Scoop Whoop, Apte described these experiences as both enlightening and discouraging. She detailed how she dealt with odd homeowners and housemates in Goregaon, where she remained as a paying guest while managing an income of 8,000 to 10,000 from theatrical engagements.

Radhika Apte's Education
Radhika Apte and her companions attended school at home after starting at Tilak Nagar High School in Dombivli, Maharashtra. Mathematics was her favorite subject in school, taught to her by her grandmother, a mathematician and Ph.D. from France. Later, she earned a degree in mathematics and economics from Fergusson College in Pune.
Talk To Similar Celebrities
Radhika Apte's Family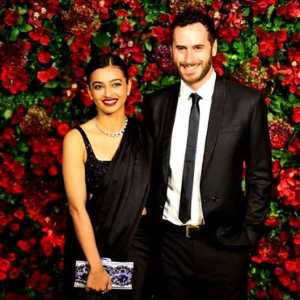 Charudutt Apte, Radhika's father, is the chairman of the Sahyadri Hospital in Pune and a physician. Radhika Apte's Mother Jayshree Apte is a physician as well. Ketan Apte is the name of Radhika's brother. After her studies, Radhika Decided to continue her studies in London.

Radhika Apte decided on the spot to move to London for a year, where she spent that time studying contemporary dance at the Trinity Laban Conservatoire of Music and Dance. Apte claimed that her time in London had changed her for the better since she had been exposed to a wholly unique and free style of conducting business. There, Apte met Benedict, the man who would become her husband. The two had been living together for a while, according to Radhika's friend, filmmaker Sarang Sathaye, who said in October 2012 that a registered marriage had occurred a month prior to the planned March 2013 wedding.

After moving to Pune with Radhika, her husband Benedict frequently traveled to Mumbai for work, but Apte was still reluctant to go back because of her previous experience. She finally decided to relocate to Mumbai after a year, and her second time there was much better because she no longer felt alone.
Radhika Apte's Movies and Career
Radhika Apte's Movie: Vaah! Life Ho Toh Aisi! (2005)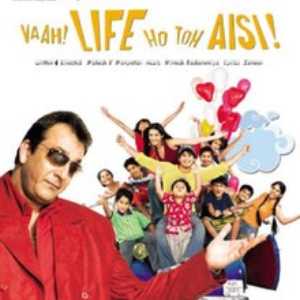 Vaah! Life Ho Toh Aisi! is a 2005 Indian Hindi fantasy comedy-drama film with Shahid Kapoor, Sanjay Dutt, Amrita Rao, and Arshad Warsi in the key roles. It was written and directed by Mahesh Manjrekar, and it was also produced by Sangeetha Ahir. It was made available on December 23, 2005.

The movies Mudhal Thethi, It's a Wonderful Life, Naukri, Ghost, and Bruce Almighty served as inspiration for this one. Apte made her debut in the 2005 Hindi film Vaah! Life Ho Toh Aisi!, which she did simply for fun while still in college.
Radhika Apte's Movie: Antaheen (2009)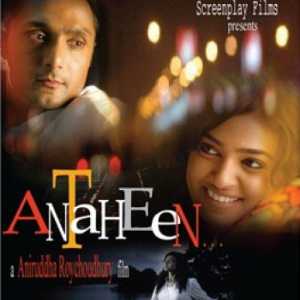 Antaheen is a Bengali film starring Aparna Sen, Sharmila Tagore, and Rahul Bose. In Antaheen, she portrayed TV journalist Brinda Roy Menon. Writing for The Times of India, Riddhima Seal referred to Apte as a discovery, adding Her love for her job and the loneliness she feels as she waits to talk to that wonderful stranger every night with eyes that can speak a thousand words really hits the right note.

The four interconnected storylines in this film explore the many shades of human emotion in the crowded Indian culture of today.
Radhika Apte's Movie: Andhadhun (2018)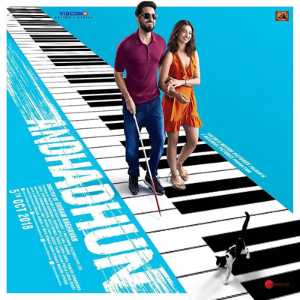 Andhadhun is a 2018 Indian Hindi-language black comedy crime thriller film co-written and directed by Sriram Raghavan, produced by Matchbox Pictures, and distributed by Viacom18 Motion Pictures. The movie, in which Tabu, Ayushmann Khurrana, and Radhika Apte feature, is about a blind pianist who unknowingly gets involved in the killing of a retired actor.

Radhika Apte was portrayed by Sophie, a girl next door who falls for Ayushmann's character, a pianist who pretends to be blind, in the movie.

I will always hold Andhadhun in high regard. It provided me with yet another chance to work with individuals who share my interests and serve as an inspiration for me as I develop my trade. It was a terrific learning experience to work with a director like Sriram Raghavan and co-star Ayushmann Khurrana. Being a part of a movie that garnered a National Award, a tonne of audience adoration, and established itself as a classic is wonderful, Radhika added.
Radhika Apte's Netflix Series Sacred Games (2018)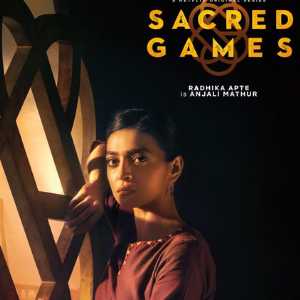 Based on the 2006 book of the same name by Vikram Chandra, the streaming television series Sacred Games is an Indian neo-noir crime thriller. It was the first Netflix original series created in India, and it was helmed by Phantom Films' Vikramaditya Motwane and Anurag Kashyap. Varun Grover, Smita Singh, and Vasant Nath adapted the book. Motwane, Erik Barmack, and Kelly Luegenbiehl served as the show's executive producers.

The series follows the events that occur after Sartaj Singh (Saif Ali Khan), a disturbed police officer in Mumbai, receives a phone call from mobster Ganesh Gaitonde (Nawazuddin Siddiqui), telling him to save the city within 25 days. Radhika Apte, Girish Kulkarni, Neeraj Kabi, Jeetendra Joshi, Rajshri Deshpande, and Karan Wahi are additional cast members.The success of the thriller Sacred Games, Radhika Apte's second collaboration with streaming behemoth Netflix, is credited to the crew behind the camera by the overwhelmed star.
Radhika Apte's Web Series: Ghoul (2018)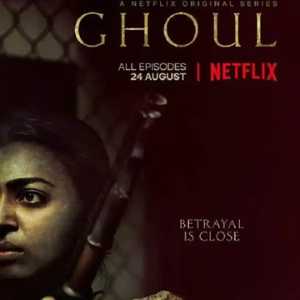 Radhika Apte played the lead role in the second Indian Netflix original following Sacred Games, Ghoul is an Indian horror streaming television drama based on the Arab folklore monster ghoul.

The series is jointly produced by Jason Blum, Anurag Kashyap, Ryan Turek, Vikramaditya Motwane, Michael Hogan, Kilian Kerwin, John Penotti, and Suraj Gohill under the banners of their respective companies, Blumhouse Productions, Phantom Films, and Ivanhoe Pictures. Patrick Graham wrote and directed the show.The main premise of the tale, which is set in a dystopian future in which fascism is at its height and is set in India, involves questioning the notorious terrorist Ali Saeed in a government internment camp. What follows sets off a chain of horrible and supernatural events.

Nida Rahim, played by Radhika Apte, is accompanied in major roles by Manav Kaul, Ratnabali Bhattacharjee, S. M. Zaheer, Mahesh Balraj, Rohit Pathak, and Mallhar Goenka. The idea for the miniseries came from a dream Graham experienced. Netflix purchased the production in February 2018 after Graham decided that a lengthier format would be preferable and had it changed into a miniseries. The movie was originally intended to be the first of three films in an agreement between three production houses. Critics gave Ghoul favorable reviews, praising the actors' performances and the plot.
Radhika Apte's Web Series: Lust Stories (2018)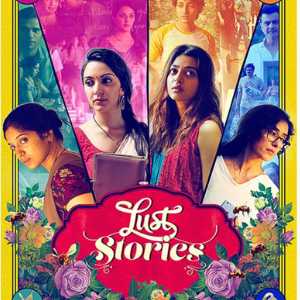 Anurag Kashyap, Zoya Akhtar, Dibakar Banerjee, and Karan Johar are the directors of the four short film segments that make up the 2018 Indian anthology film Lust Stories.

It is based on the 2013 anthology film Bombay Talkies. The movie boasts an ensemble cast that includes Radhika Apte, Bhumi Pednekar, Manisha Koirala, and Kiara Advani along with Akash Thosar, Vicky Kaushal, Neha Dhupia, and others. It is co-produced by Ronnie Screwvala of RSVP and Ashi Dua of Flying Unicorn Entertainment.


The second of three anthology movies by Johar, Banerjee, Akhtar, and Kashyap, Lust Stories was released in 2020. Ghost Stories, the third film, was released in 2020 and is also available on Netflix. At the 47th International Emmy Awards, the movie received two nominations: Best TV Movie or Miniseries and Best Actress for Apte.
Radhika Apte's Movie: Padman (2018)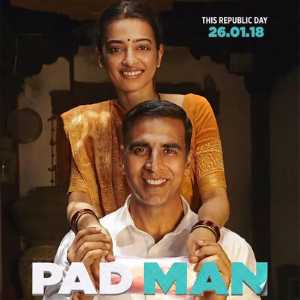 Adapted from a short story in Twinkle Khanna's book, The Legend of Lakshmi Prasad, Apte co-starred with Akshay Kumar in R. Balki's comedy-drama Pad Man in 2018. It is based on the life of Tamil Nadu native Arunachalam Muruganantham, who advocated for menstrual hygiene in rural India.

Radhika Apte played a quiet housewife whose husband (Kumar) created inexpensive sanitary napkins. According to NDTV's Saibal Chatterjee, Radhika Apte is, as always, a scene-stealer. She makes a significant contribution to preventing the protagonist's and his wife's conversations from devolving into cheesiness.
Radhika Apte's Other Projects
In the 2009 film Gho Mala Asla Hava by Sumitra Bhave and Sunil Sukthankar, produced by KBC productions, Apte made her debut as a local girl named Savitri. The Hindi documentary Mor Dekhne Jungle Mein was her next project alongside Bhave and Sukthankar. She also contributed to the following films during that year: Amol Palekar's Indian feature Samaantar, Life Online, by Akash Khurana, about a bunch of millennials working in a BPO, and Jatin Wagle's Ek Indian Manoos. She first appeared in the thriller The Waiting Room by Maneej Premnath in 2010 and afterward played a prominent role in the film Rakta Charitra and its sequel by Ram Gopal Varma. After returning from London, Apte was given a part in a big-budget Hindi movie, but he declined.

She appeared in the Bengali movie Rupkatha Noy in 2013. Regarding her personality, she said, I play Sananda, a single mother of a 3-year-old and an IT engineer. Sananda's terrible past still follows her around . Postcard, Pendulum, Legend, and Vetri Selvan were Apte's first four 2014 releases in Bengali, Telugu, and Tamil, respectively. Then, another one of her movies, Lai Bhaari, came out. She played a working lady in a relationship with a younger guy in Pendulum, which Apte called a narrative on magic realism which takes you through various levels of parallel realities, or apparent realities, whereas she had played a lawyer in Vetri Selvan.

Apte is extensively involved in theater and has participated in a number of stage productions, most of which were in Hindi. She is involved with Mohit Takalkar's theatrical ensemble Aasakta Kalamanch in her birthplace and has acted in pieces including Tu, Purnaviram, Matra Ratra, and Samuel Beckett's That Time with Rehan Engineer. She also performed the English play Bombay Black and the commercial Hindi play Kanyadaan. She appeared in Uney Purey Shahar Ek, an adaption of Girish Karnad's Benda Kaalu on Toast, an Indian play in 2013. (Baked Beans of Toast). Additionally, she has said that she intends to perform an English play in London. According to Apte, she favors working in experimental theatre.
Late in August, she appeared in two more Hindi films: Kaun Kitne Paani Mein, a satire on water scarcity, which starred Apte as an agriculture graduate, and Ketan Mehta's critically acclaimed biographical film Manjhi - The Mountain Man, which was based on Dashrath Manjhi and featured Apte as Manjhi's wife Falguni Devi.


Her subsequent movie was the Tamil mafia drama Kabali, in which she starred as Rajinikanth's wife. When the movie came out, critics praised her performance, and it also turned out to be a huge commercial hit.

Radhika Apte and Vikrant Massey play the main characters in Furia's Forensic, a Hindi version of the original Malayalam psychological thriller of the same name. In Forensic, which is set in Mussoorie's hills, a serial murderer goes around killing defenseless children there on their birthdays.

The good cop Megha Sharma is portrayed by Radhika Apte, and one of India's top forensic experts, Johnny Khanna, is played by Vikrant Massey. Despite spending most of his professional life amid blood, bodies, and crime scenes, the character is, like his name suggests, all things eccentric.

Additionally, Radhika Apte has appeared in a number of short films, such as Vakratunda Swaha, which Ashish Avikunthak shot over the course of 12 years, and Darmiyan, in which she played the role of college student Ekta. That Day After every day, a 2012 YouTube release by Anurag Kashyap about eve teasing, featured her in one of the key parts. She portrayed Ahalya, the main character, in Sujoy Ghosh's 2015 Bengali short film.

Radhika Apte's Upcoming Movies
Actress Radhika Apte has gained notoriety in the Bollywood industry for her potent performance. Few people are aware that Radhika Apte's debut Bollywood film, Wah! Life Ho Toh Aisi, in which she played Shahid's sister, was also a highly sought-after theatre performer. With her acting in movies like Padman, Badlapur, Hunter, Bazaar, Parched, Manjhi: The Mountain Man, Phobia, and Kabali, Radhika has captured the hearts of everyone.

Three of Apte's next films are in the Hindi language: The Field, the feature-length debut of Rohit Karn Batra; Parched, a U.S.-Indian collaboration; Bombairiya, an Indo-British production; and Ula, a Tamil film.
Radhika Apte's Career Timeline
Radhika Apte's Controversies
Parched Movie Boycott Radhika Apte Controversy
After outdated images of a passionate moment from her 2015 film, Parched became popular on social media, and Bollywood actress Radhika Apte came under attack from trolls.

In the aforementioned pictures, Radhika and co-star Adil Hussain were both naked. The hashtag #BoycottRadhikaApte was trending on Twitter as internet users requested a ban on the Andhadhun actress. Many also said that she was spoiling Indian culture. On social media, Radhika, who is known for taking risks, shared a black and white photo of herself wearing black briefs, a matching bikini top, and a full-sleeved cover-up. While the actress was tying her hair, the cameraman was able to get a shot of her. For the camera, Radhika grinned ear to ear.

When her nude photos were posted online, Radhika talked about it. She had admitted that because the pictures were being actively spread, she had been unable to leave her residence for days. When her driver, watchman, and other people began to recognize her from the leaked photos, Radhika said that the teasing had an impact on her and that things had become challenging.
Radhika Apte's Net Worth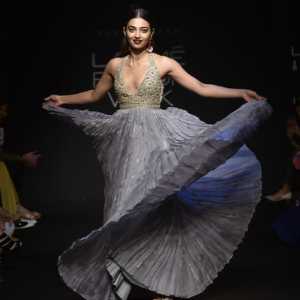 Indian actress and model Radhika Apte is well recognized for her roles in Bollywood movies as well as a few films in Tamil, Marathi, Telugu, Bengali, and English. She is one of the most accomplished and well-liked Hindi film actresses and has appeared in a number of films in her short career. In her career, Radhika Apte has appeared in close to 34 films. In 2022, Radhika Apte's net worth will be $5 million.

She is one of the talented actors who worked hard to make a name for herself as a leading lady in the Indian film industry. Radhika Apte has worked on television shows, Netflix series, and short films in addition to movies. Her popular movies helped her build a sizable fan base across the nation. According to some accounts, she made about 6 crores a year and charged between 1 and 2 crores for every film.

Radhika Apte's collection of automobiles is excellent since she had a strong interest in them. The Radhika Apte automobile collection includes models from BMW, Audi, Volkswagen, and other well-known automakers. The average movie fee for Radhika Apte is one to two crore rupees. The actress also makes a significant amount of money from businesses, sponsors, and television commercials. She charges a lot for brand endorsements. Her net worth is increasing every year as a result of her roles in popular television shows and films. 6 crore Indian rupees is Radhika Apte's yearly revenue.
Radhika Apte's Social Work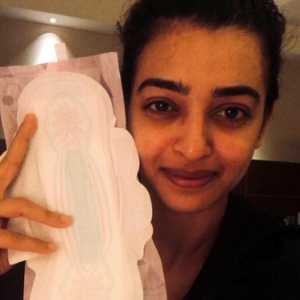 Actress Radhika Apte thought that the artists needed a robust support system in order to bring the #MeToo movement to the Indian entertainment industry. According to Radhika Apte, both men and women need to overcome their insecurities and share their experiences of sexual harassment and assault. A power conflict is a primary cause. Whether it be a religious, sexual, or economic issue, it occurs everywhere. Nobody enjoys giving up their position of authority.

In support of the campaign, Radhika Apte, who plays Akshay Kumar's wife in Pad Man, asserted that performers shouldn't be expected to act as social activists.

The actress stated to Mumbai Mirror: Actors have a job called acting; they are not social activists. Initially, the entire motivation for making this movie was that Arunachalam Muruganathan's real-life tale is so very inspirational. This motivational tale concerns sanitary napkins. Menstruation is stigmatized in our nation and around the world, and we need to take action to change this.

The Pad Man Challenge, which encourages users to upload photos of themselves using sanitary napkins to social media, has drawn criticism from a number of sources. The campaign, which included Aamir Khan, Katrina Kaif, Varun Dhawan, Anushka Sharma, Arjun Kapoor, Alia Bhatt, and others, has come under fire for being gimmicky and failing to produce any substantive change.
Radhika Apte's Awards and Achievements
2016- Won at Indian Film Festival Los Angeles for Best Actress for the movie Parched
2017- Won at Tribeca Film Festival Award for Best Actress in an International Narrative Feature Film for the movie Madly
2019-Won iReel Awards for Best Breakthrough Artist
6 Interesting Facts Radhika Apte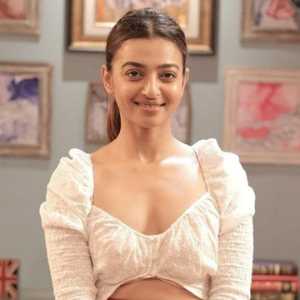 It seems that Radhika Apte once dated Tusshar Kapoor. Given the talent Radhika possesses, it could be one of the strangest things to believe. And it doesn't seem right that Apte is dating Tusshar, who is a nobody in Bollywood.
Radhika Apte, a co-star in the film Manjhi, was the object of Nawazuddin Siddiqui's unorthodox crush in Bollywood. Given Apte's confident demeanor and faultless aura, it's easy to see why men would swoon over the elegant woman who personifies talent.
The lucky man to this lady is British musician Benedict Taylor, whom Apte met while she was living in London. After having a live-in relationship with Apte for a while, Taylor later got married to her.
Radhika, who is a skilled Kathak dancer, spent a year studying modern dance at Trinity Laban Conservatoire of Music and Dance.
When Radhika Apte first entered the Bollywood industry. For Dev D, Radhika was forced to engage in phone sex, even during one of her strangest audition interactions.
Apte is the beauty with brains, holding dual bachelor's degrees in mathematics and economics from the prestigious Fergusson College in Pune.
Social Media
Frequently Asked Questions