Kangana Ranaut | Biography, Movies, Boyfriend, Net Worth, Age

Zeenat Sayyed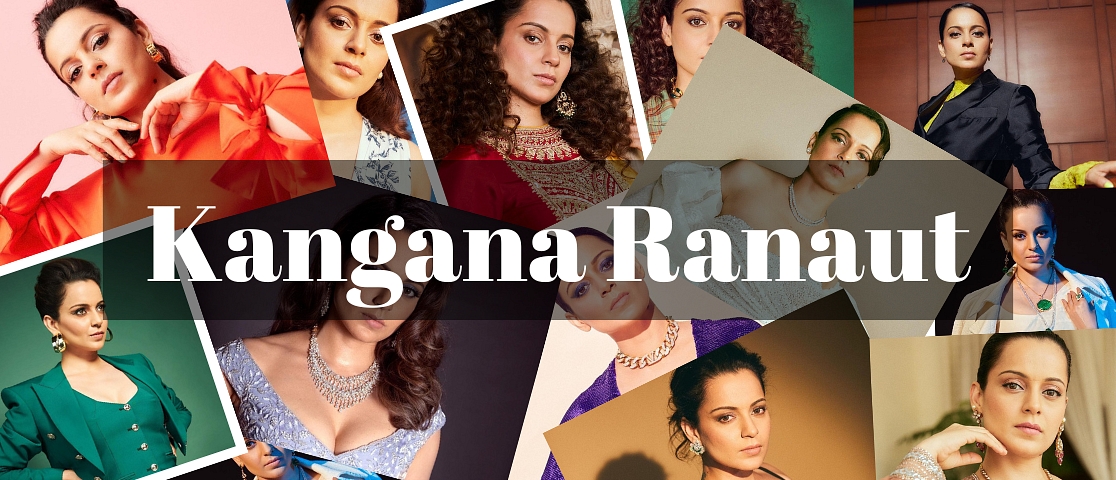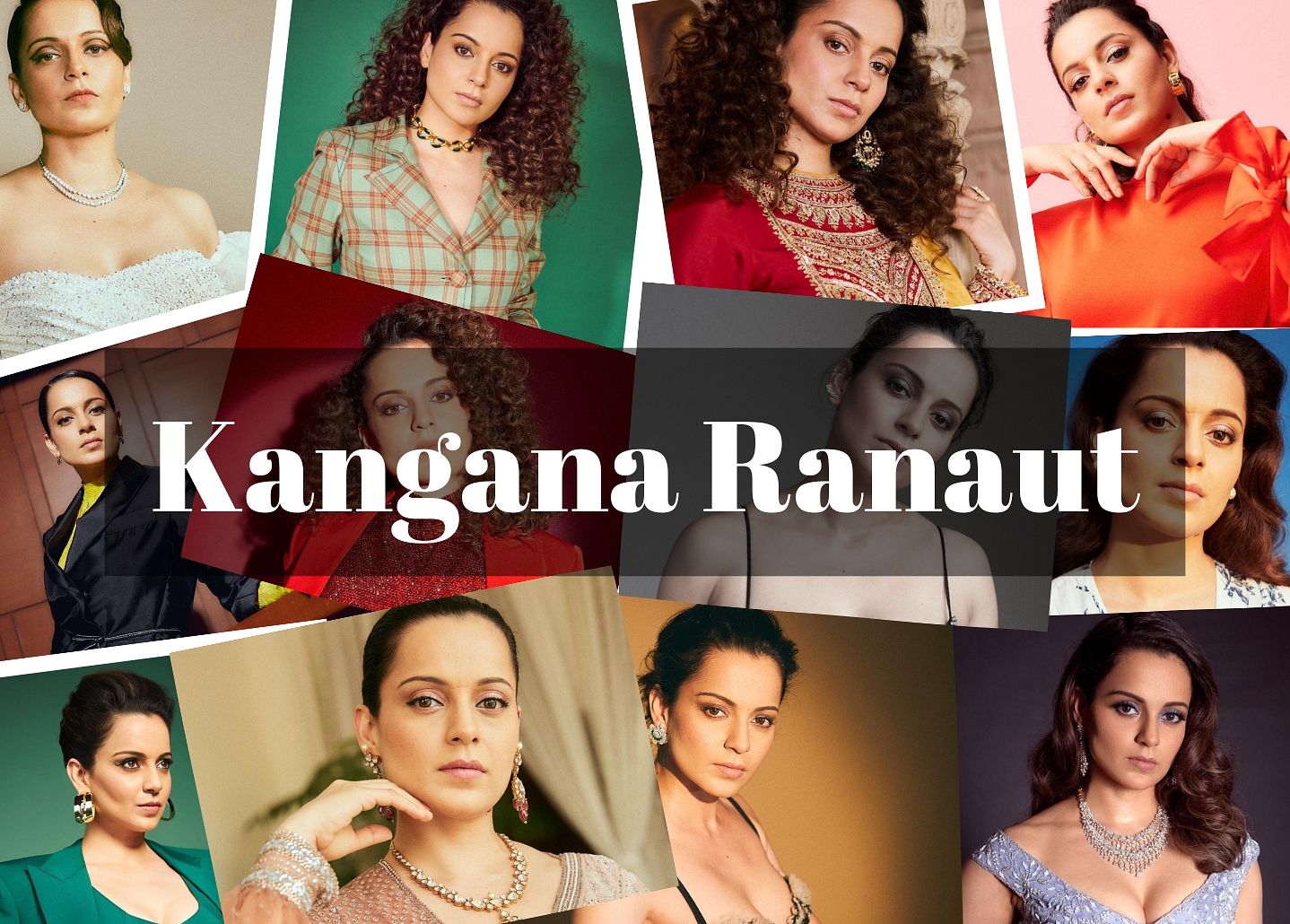 Kangana Ranaut's Age and Kangana Ranaut's Biography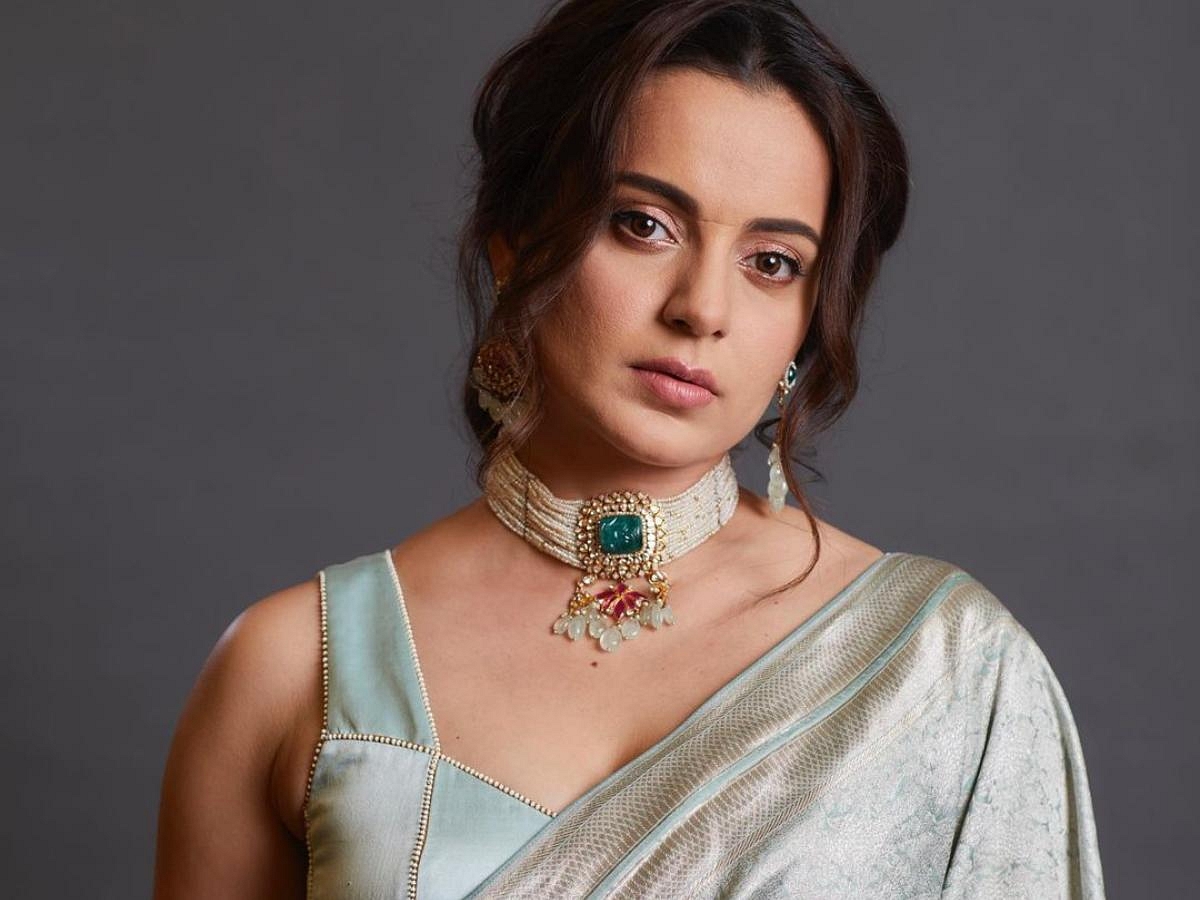 Kangna Amardeep Ranaut is an Indian actress and director who primarily works in Hindi films. She has received various honors, including four National Film Awards, and five Filmfare Awards, and has appeared six times on Forbes India's Celebrity 100 list. She is well known for her performance in female-led films. She received the fourth-highest civilian honor in India, the Padma Shri, from the Indian government in 2020. Ranaut started modeling when she was sixteen years old, although only for a short while. She had theatre training from Arvind Gaur before making her cinematic debut in the suspenseful 2006 movie Gangster, for which she won the Filmfare Award for Best Female Debut. Kangana Ranaut's Birthday is on the 23rd of March. She was born in the year 1987. As of 2022, Kangana Ranaut's age is 35 years.

When she portrayed a mutant in the science fiction film Krrish 3, one of the highest-grossing Indian movies, Ranaut's professional chances improved. After portraying an abandoned bride in the comedy-drama Queen (2014) and a dual role in the comedy sequel Tanu Weds Manu: Returns (2015), which at the time was the highest-grossing female-led Hindi film, she went on to win two consecutive National Film Awards for Best Actress. Several commercial flops and a drop in stardom came after it.

Ranaut established her own production firm, Manikarnika Films, in 2020, where she serves as both a director and a producer. She is recognized for being outspoken and is considered one of the best-dressed celebs in the nation by the media. She has created controversy with her right-wing-aligned ideas and many conflicts in her personal and professional relationships. Ranaut supports the Bharatiya Janata Party and Prime Minister Narendra Modi and aligns with right-wing ideology. Ranaut is a frequent commenter on social media and frequently shares her political opinions, discusses her religious membership and activities, and criticizes liberals. Ranaut has been under some media scrutiny due to her blunt demeanor and combative style, which were on display in several well-publicized public fights with coworkers over her opinions. Kangana Ranaut's Zodiac Sign is Aries.
Kangana Ranaut's Childhood and Kangana Ranaut's Family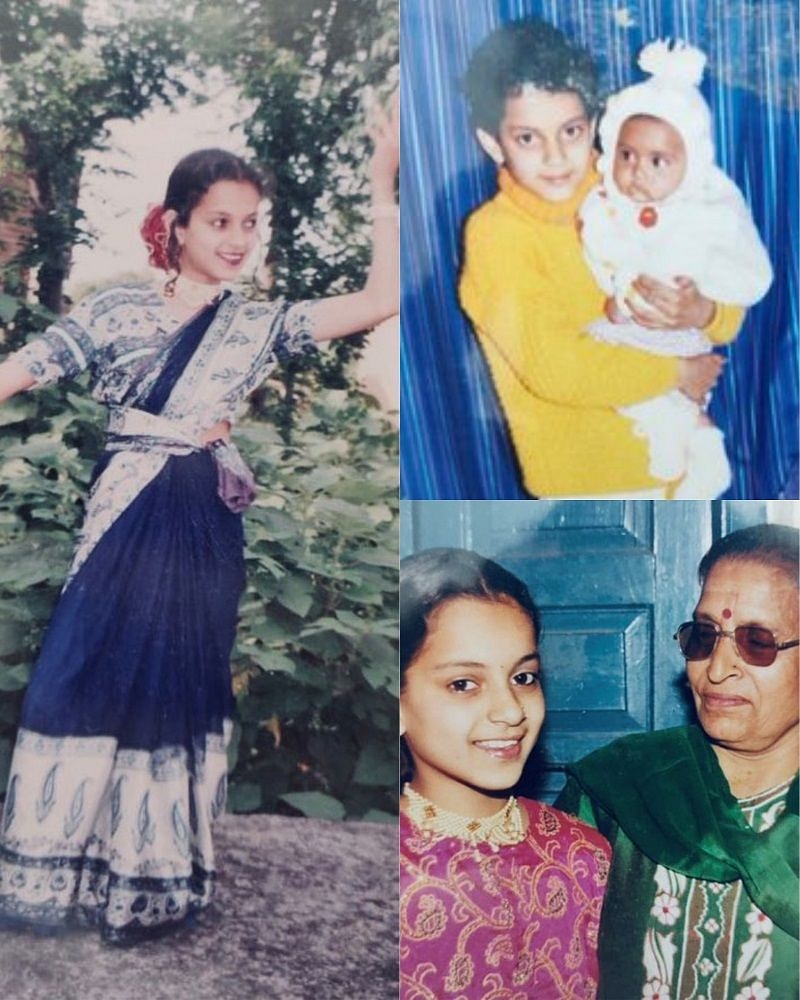 On March 23, 1987, Kangna Amardeep Ranaut was born into a Rajput family in the small town of Bhambla (now Surajpur), Himachal Pradesh's Mandi district. Kangana's age is 35 years as of 2022. Kangana Ranaut's father, Amardeep Ranaut, is a businessman, while Kangana Ranaut's mother, Asha Ranaut, is a teacher. She has a younger brother named Akshat and an older sister named Rangoli Chandel who, as of 2014, serves as her manager. Her grandpa was a member of the Indian Administrative Service, while her great-grandfather, Sarju Singh Ranaut, served in the legislature. She described her childhood as simple and cheerful because she was raised in a large family at their ancestral haveli (mansion) in Bhambla. Ranaut describes her as stubborn and rebellious when she was younger. She disregarded the expectations placed on her and experimented with fashion from an early age, frequently wearing accessories and outfits that her neighbors would consider bizarre. Ranaut attended the DAV School in Chandigarh, where she majored in physics and was described as extremely diligent and always anxious about outcomes. She initially aspired to become a doctor because her parents insisted on it. Ranaut did not appear for the All India Pre-Medical Test despite preparing for it after failing a chemistry unit test in her twelfth grade caused her to reevaluate her career options. She moved to Delhi at the age of sixteen, determined to find her space and freedom. Her decision not to study medicine caused her and her parents to constantly argue, and her father refused to support what he saw as a pointless endeavor.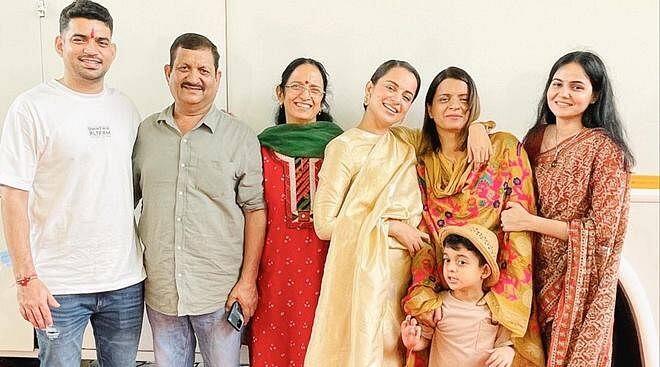 Ranaut wasn't sure what she wanted to do with her life in Delhi, but the Elite Modelling Agency was taken with her appearance and advised her to try modeling. She accepted a few modeling jobs, but she ultimately despised the field since there was no room for originality. Ranaut made the decision to switch her attention to acting and enrolled in the Asmita Theatre Group, where she received her training from theatre director Arvind Gaur.


She took part in Gaur's theatre workshop at the India Habitat Centre and performed in a number of his productions, including the Taledanda play written by Girish Karnad. When one of the male actors went missing during a performance, Ranaut took on both his part and her original character as a woman. She moved to Mumbai to pursue a career in film after receiving great feedback from the public, and she enrolled in Asha Chandra's theatre school for a four-month acting study.
Talk To Similar Celebrities
Kangana Ranaut's Affairs and Relationships
Aditya Pancholi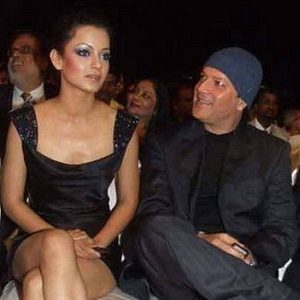 Kangana's relationship with Aditya Pancholi was the first contentious relationship that made the news. While Kangana was working hard to get into the industry and establish herself in B'town, her relationship with Aditya Pancholi sparked controversy and put her on the public's radar.

Aditya Pancholi is the husband of Zarina Wahab and was 20 years older than Kangana. Along with Zarina, he has two children. Even so, his relationship with Kangana didn't end in divorce. But according to the reports, Aditya offered Kangana money for a new home where he visited her and even physically tormented her.

The actress was allegedly in a toxic relationship with Aditya and was nearly under house arrest. Later, Kangana came out and disclosed Aditya in front of everyone, accusing him of torturing her mentally and physically, and their relationship came to an unhappy conclusion. Despite the fact that their relationship has not officially ended, Their relationship grew more hostile as they were both engaged in fights and opposing each other's claims. Both parties have their own versions of what happened, making this episode one of the more contentious revelations to this day. The actress was allegedly in a toxic relationship with Boyfriend Aditya and was nearly under house arrest.
Adhyayan Suman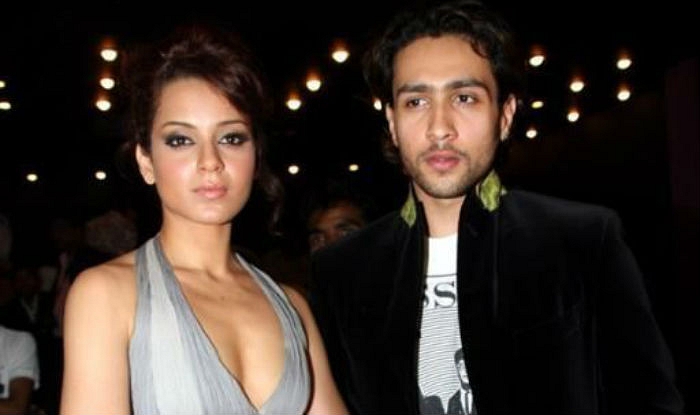 Adhyayan Suman, the son of Indian actor Shekhar Suman, was the man Kangana later fell in love with. During the shooting of the movie Raaz in 2009, Kangana and her then-boyfriend Adhyayan first met, and they quickly hit it off. The pair quickly split up and went their separate ways even though their romance was just beginning. According to rumors and speculation, Kangana and Adhyayan stopped their relationship because Adhyayan's father Shekhar wanted him to concentrate on his work. Adhyayan states, For the time being, I truly want to focus on my career and professional duties, in reference to the same situation. It is quite difficult to work with a long-distance relationship of this intensity.

Additionally, Adhyayan exposed Kangana's possessiveness and claimed, that I have really sparked my connection. Kangna has only recently learned how to use, abuse, and toss. She has consistently overpowered me with her obnoxious calls about her false. Despite the fact that I have remained silent about her oppressive behavior for all these years, she is now exceeding all boundaries. Her assistants have been contacting my mother and annoying her because I haven't been returning her calls. While Kangana and Adhyayan's romance ended amicably, several contentious remarks and revelations surfaced.
Ajay Devgn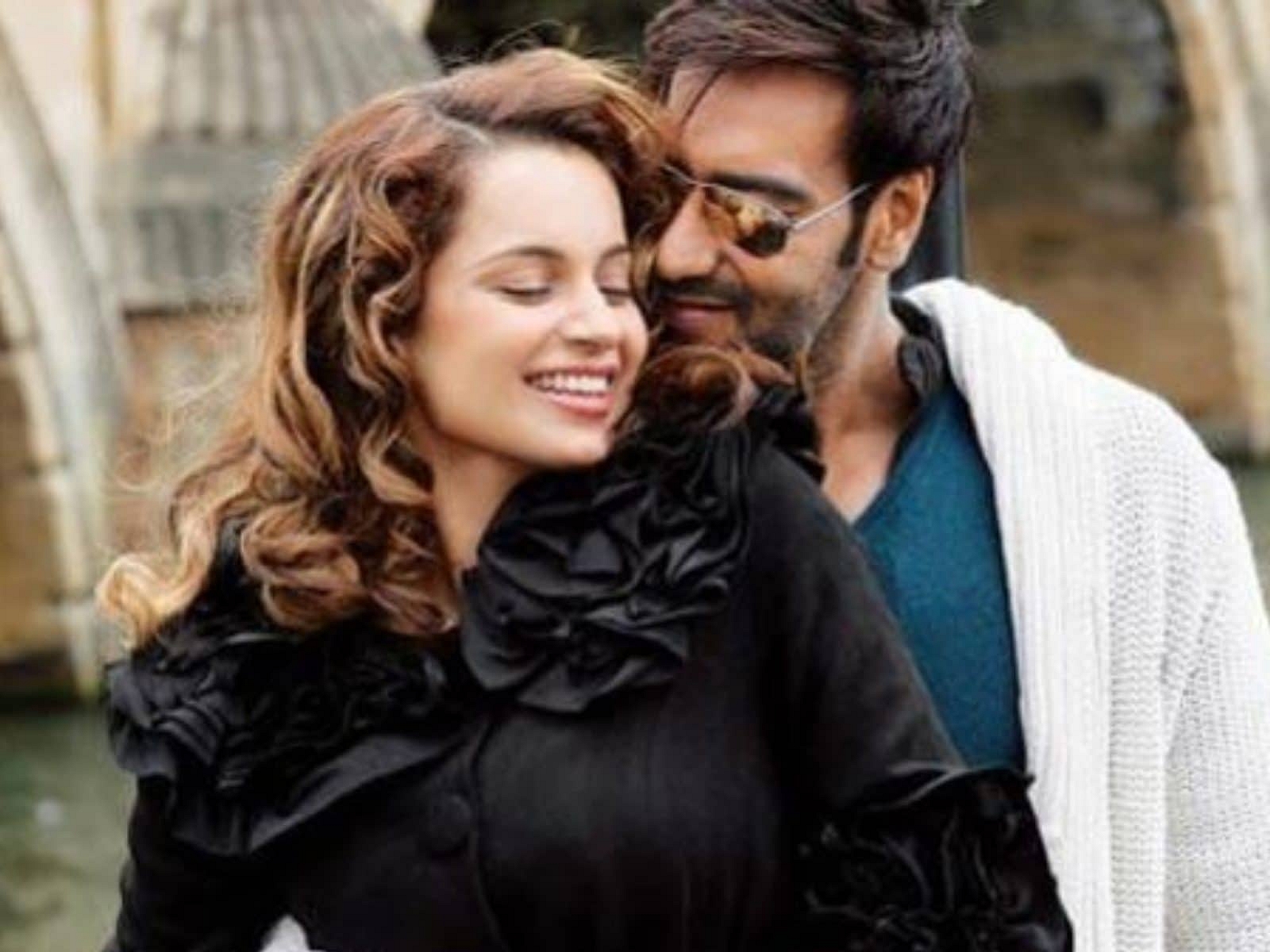 While Kangana has been in the news for a number of contentious relationships, the actress has gained attention for her associations with married men. While Kangana was starring alongside actor Ajay Devgan in Once Upon A Time In Mumbai in 2010, rumors about their connection flared up. Things between Kangana and Ajay didn't work out while he was married to Kajol.

Although Kangana stepped up and confessed her error in being associated with a married man in an interview, the no-strings-attached relationship with Ajay did garner headlines. Dating a married man was a mistake, according to Kangana. Some people mistakenly believed Kangana was referring to Aditya Pancholi, however, she was actually referring to Ajay Devgan. If stories are to be believed, Kajal reportedly threatened to divorce Ajay unless he made things right.
Hrithik Roshan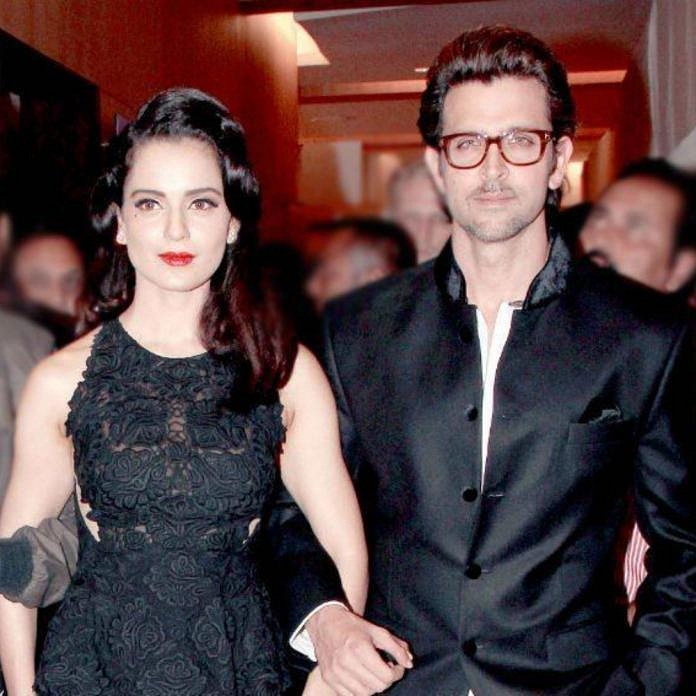 The worst and most contentious relationship was that of Kangana Ranaut and Hrithik Roshan. They continue to fight, and occasionally fresh information is made public and new possessions are acquired. Another married man with whom Kangana got into trouble was Hritik. According to sources, they first met in 2013 while filming Krrish 3. The affair between Kangana and Hrithik evolved into the murkiest dispute in tinsel town as Hrithik was going through the divorce process with his ex-wife Sussane Khan.

Hrithik filed a lawsuit and legal notice against Kangana after she called him a silly ex in an interview. He also wanted a public apology from her. Despite the fact that Kangana refused to apologize and stated that they were dating in 2014, As things deteriorated, Kangana sent a counter-notice, threatening to press criminal charges against Hritik unless he withdraws his complaint. The two became involved in numerous legal disputes and public attention as a result of a chain of events.
Kangana Ranaut Struggles
During this time, Ranaut struggled to make ends meet and subsisted on bread and achar (pickle). She later regretted the breach in their relationship that resulted from turning down her father's offer of financial assistance. Her family did not communicate with her for a number of years since they disapproved of her decision to work in the film industry. Following the 2007 publication of Life in a... Metro, she made amends with them.
Kangana Ranaut's Career
Ranaut loves to challenge herself with tough roles and manages to bring a distinct dimension to her character every time, according to an analysis of her acting career. Ranaut actively seeks out projects where she can work in her own space and not become a simple prop in the male-dominated Bollywood, according to Tanu Weds Manu director Anand L. Rai. By portraying the lead in films without a famous male actor, Ranaut and actress Vidya Balan are credited with starting a trend that defies expectations of a Hindi film heroine. She was described as one of the most bankable actresses in the industry by Deccan Chronicle following the success of Queen and Tanu Weds Manu Returns, and Daily News and Analysis stated that She had become one of Bollywood's highest-paid actresses. In 2012, 2014–2017, and 2019, Forbes India included Ranaut in their annual Celebrity 100 list. Her annual income was estimated by Forbes to be 320 million (US$4.0 million) in 2017, making her one of the highest-paid actresses in the nation. She was one of two actresses included in The Indian Express's list of the most influential Indians that year. The Indian Express's list of the most influential Indians for 2018, 2019, and 2022 included Ranaut once more.
Kangana Ranaut's First Movie: Gangster (2006)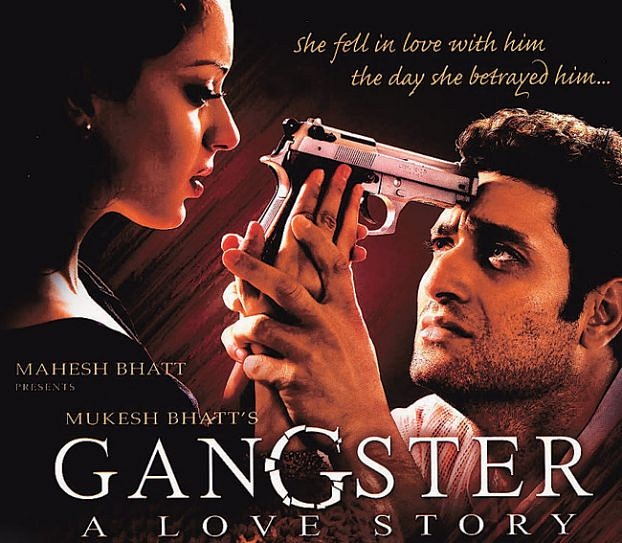 Gangster was Kangana ranaut's first movie. Kangana attended an audition for the main role in the romantic thriller Gangster while being driven by an agent to the Mahesh Bhatt office, where she spoke with the director Anurag Basu. Chitrangada Singh was chosen by Bhatt because he believed she was too young for the part. Ranaut was hired as a stand-in for Gangster when Singh eventually withdrew from the project and chose to focus on I Love You, Boss. She was chosen to play Simran, a heroin addict who finds herself in a love triangle with a legendary criminal (Shiney Ahuja) and a compassionate friend (Emraan Hashmi).

Ranaut, who was only seventeen at the time of filming, claimed that her acting was raw and immature and that she had difficulties first in understanding and then detaching from the character. Gangster, which was published in 2006, became a critical and financial success. Kangana is a surprising discovery, the actress comes across with terrific conviction, according to Raja Sen of Rediff.com. Along with a number of other debut accolades, she was the winner of the Filmfare Award for Best Female Debut.
Fashion(2008)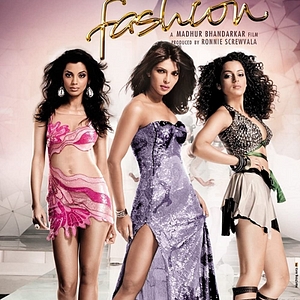 She has praised the 2008 drama Fashion as a landmark in her career. The movie, which is set against the backdrop of the Indian fashion business, stars Ranbir Ranaut as Shonali Gujral, a supermodel who abuses drugs and is trying to manage her faltering career. The Delhi Commission for Women ordered a stay on the release of the movie, approving it only after a script narration since the media had believed that her character was modeled on the former model Geetanjali Nagpal (which Ranaut refuted). Fashion was a commercial triumph, earning 600 million yen ($7.5 million) globally. She shared the screen with Priyanka Chopra in this Movie.

The reviews of Ranaut's performance were universally positive. Her assured depiction of the role received praise from Taran Adarsh of Bollywood Hungama, and Nikhat Kazmi remarked that she makes a beautiful metamorphosis from a wispy, high-strung, frightened child-woman to a stunning runway diva. The National Film Award and the Filmfare Award for Best Supporting Actress were among the accolades Ranaut received for her performance.
Once Upon a Time in Mumbaai (2010)
Then, in the gangster movie Once Upon a Time in Mumbaai, directed by Milan Luthria, she played the fake starlet Rehana. The movie, which also stars Ajay Devgn, Emraan Hashmi, and Prachi Desai, charts the ascent and subsequent collapse of an underworld don in the 1970s (Devgn). Ranaut claimed that her character was a mix of Madhubala, an actress, and Haji Mastan's wife, a mobster. Ranaut revealed that in order to prepare, she watched Zeenat Aman and Parveen Babi at work. One of the year's most popular movies, the movie received favorable reviews from reviewers. She was described as a pleasure by Sudhish Kamath of The Hindu, and Sarita Tanwar of Mid-Day lauded her for being completely believable in the part.

The 2010 Indian gangster movie Once Upon a Time in Mumbaai was produced by Milan Luthria and written by Rajat Arora. Ajay Devgn, Emraan Hashmi, Kangana Ranaut, Prachi Desai, and Randeep Hooda are among its cast members. Once Upon a Time in Mumbaai was a box office success and was produced by Ekta Kapoor under the Balaji Motion Pictures brand. It was released on July 30, 2010, to generally favorable reviews from reviewers. The lives of Mumbai underworld gangsters Haji Mastan and Dawood Ibrahim are loosely based on the movie. In 2013, the sequel Once Upon a Time in Mumbai Dobaara! was made available.
Tanu Weds Manu (2011)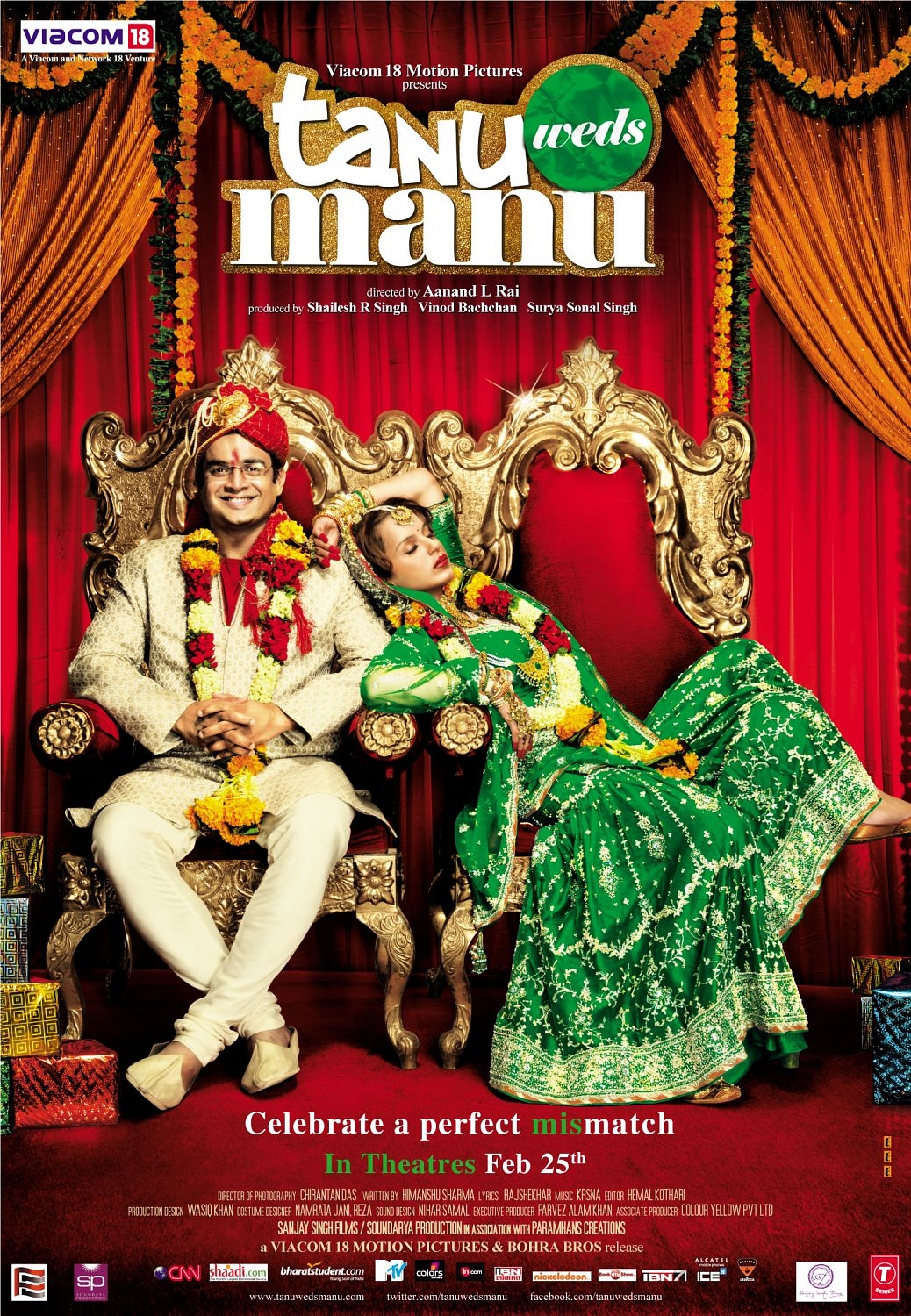 Tanu Weds Manu, a romantic comedy starring Kangana Ranaut and R. Madhavan, was her first release of 2011; Ranaut calls it a game changer for her. Rai claimed that he chose her for the part in order to show the actress' versatility and the fact that her character in the movie was unlike any other character she had played in the past. The movie received mixed reviews, but Ranaut's acting was acclaimed. Written by Rajeev Masand, In a bright, optimistic role that we haven't seen Kangana Ranaut play before, she is a welcome surprise. Her occasionally awkward line delivery only occasionally prevents her from rising to the occasion. Ranaut was nominated for Best Actress at a number of events, including Screen and Zee Cine.

The movie was a financial hit when it came out, especially in Delhi, Uttar Pradesh, and Punjab. Tanu Und Manu Trauen Sich was the title given to the German dub of the film. In Telugu, the movie was recreated as Mr. Pellikoduku. On May 22, 2015, Tanu Weds Manu: Returns, the sequel, was released.
Queen (2014)
When she starred in the coming-of-age comedy Queen in 2014 and co-wrote the dialogue with Anvita Dutt Guptan, Ranaut cemented her reputation in Hindi film. She portrayed Rani, a gullible young woman whose fiancé (Rajkummar Rao) annuls their wedding, forcing her to go alone on her honeymoon. The character's personality traits contrasted with Ranaut's own, who describes herself as independent and confident, making the role one of the most challenging she had ever taken on. The movie and Ranaut's performance were universally praised by critics. She flits from one facet of her character to another without breaking pace, according to Devesh Sharma of Filmfare, demonstrating her acting maturity. . She received both the Filmfare Award and the National Film Award for Best Actress for the movie, which became a box office success. Lisa Haydon also played a prominent role in this film.

The movie tells the tale of Rani Mehra, a reserved Punjabi woman from New Delhi who, after her fiancé breaks off their wedding, travels alone on her honeymoon to Paris and Amsterdam. Many academics point to Queen as a breakthrough and significant feminist movie. The movie has amassed a sizable cult following over time. Numerous publications, including Paste and Film Companion, listed it as one of the top movies of the decade (the 2010s). Numerous publications, including O, The Oprah Magazine, and Cosmopolitan, have listed it among the top Indian cinematic works. Queen was cited by Shubhra Gupta of The Indian Express as one of the seventy-five most renowned and admirable films that honor India's history.
Tanu Weds Manu Returns (2015)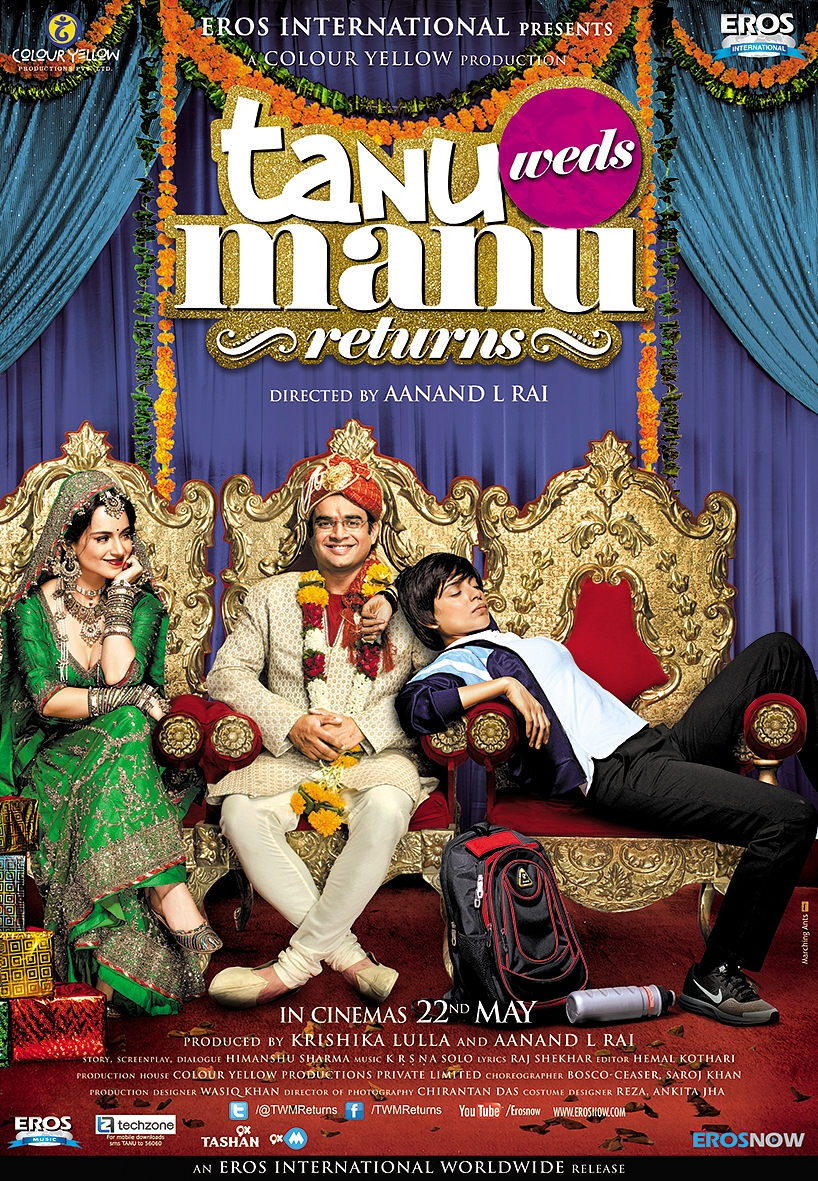 Ranaut played two roles in Tanu Weds Manu: Returns (2015), the follow-up to Tanu Weds Manu. She repeated the role of Tanuja from the first film and also played an aspiring athlete. She spoke with University of Delhi students while posing as one of them in order to practice for the latter part. She also trained for the triple jump and attended workshops to acquire the Haryanvi language. Critics gave the movie high marks, and Ranaut's performance was cited as one of its highlights. She excelled at mimicking the two women's body language and dialects, as noted by Sweta Kaushal of the Hindustan Times and Saibal Chatterjee of NDTV. In the words of Saibal Chatterjee of NDTV, she fleshes out this pair of distinct individuals with such energy and finesses that it becomes difficult at times to tell that it is the same actress playing the two roles.

Sweta Kaushal of Hindustan Times praised her for mastering the body language and accents of the two women. Tanu Weds Manu Returns became the highest-grossing Bollywood film with a female lead after earning over 2.4 billion (US$30 million) globally. In addition to being nominated for Best Actress at Filmfare, Ranaut won the Filmfare Critics Award and the National Film Award for Best Actress for the second time in a row.
Manikarnika: The Queen of Jhansi (2019)
Ranaut received a fourth Best Actress Award at the 67th National Film Awards for the films Panga (2018) and Manikarnika: The Queen of Jhansi (2019). (2020). She also acted as co-director for the former, a biopic of the Indian freedom hero Rani of Jhansi, when Krish departed the project due to their frequent disagreements. Sonu Sood, her co-star, also left the production as a result of their differences. Later, Ranaut reshot a sizable chunk of the movie, which caused the production budget to double. Ranaut command[s] the screen with a fierce, compelling presence, never letting your guard down, Rajeev Masand said of the movie, calling it an intentionally unsophisticated picture; an old-fashioned patriotic story delivered in the broadest of strokes, and with full nationalist zeal.

On January 25, 2019, Manikarnika: The Queen of Jhansi was broadcast on 3700 screens across 50 nations. During its theatrical run, the movie had a successful worldwide and Indian reception. The movie also smashed the records for best first-weekend receipts and highest single-day earnings for a female-driven film in India, which had previously been held by Ranaut's own Tanu Weds Manu: Returns. In January 2020, the movie also set a record for the highest Indian opening in Japan. It is one of India's most successful films with a strong female focus. The International Fantastic Film Festival in Bucheon chose it.
Lock Upp: Reality Show (2022)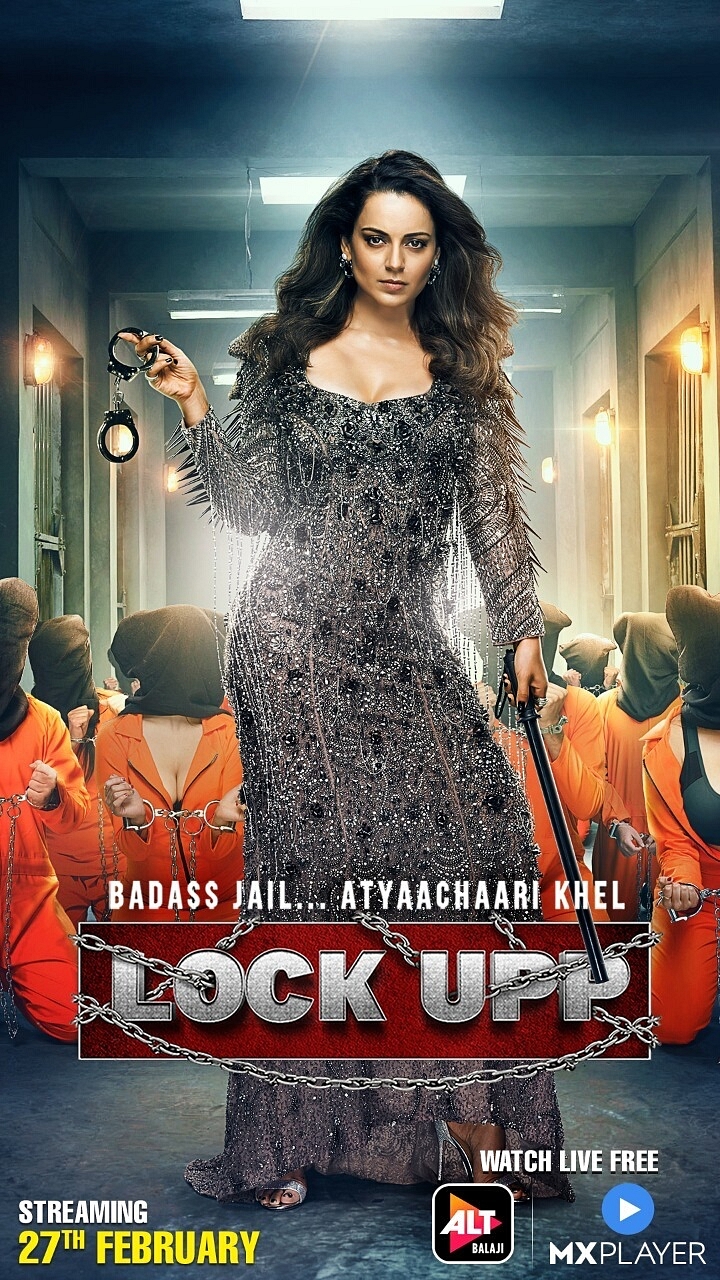 Lock Upp: Badass Jail, Atyaachari Khel! is an Indian reality competition television series. Its first season is titled Lock Upp. Kangana Ranaut served as the host, and it debuted on ALTBalaji and MX Player on February 27, 2022. On May 7, 2022, the show's grand finale, or Badass Finale, took place. Munawar Faruqui was crowned the champion, and Payal Rohatgi was named the runner-up.

The show's central idea is Nineteen participants known as Inmates, who had been charged in the outside world, competed in prison to obtain all the necessities and win the host, Kangana Ranaut, and the audience's affection by completing tasks and showing their personalities. The season's first Jailor was presented as Karan Kundrra. For the grand finale, Tejasswi Prakash appeared as the Warden. The contender with the most votes is released after 70 days and receives the Badass Jail, Atyaachari Khel trophy!
Kangana Ranaut's Upcoming Movies
Tiku Weds Sheru
The upcoming romance drama and dark satire Tiku Weds Sheru would be in Hindi. The movie is written and directed by Sai Kabir and is produced by Kangana Ranaut under the Manikarnika Films label. Avneet Kaur and Nawazuddin Siddiqui play the key characters. The movie is Kangana's first endeavor since the establishment of her production company in 2020. The movie's debut on Amazon Prime Video is scheduled.
Emergency
In Kangana Ranaut's second film as a filmmaker, Indira Gandhi will be portrayed. In her upcoming film Emergency, which she will direct, Kangana Ranaut plays the part of former Prime Minister Indira Gandhi. The narrative of the movie is based on the state of emergency that India imposed between 1975 and 1977. The movie has been the subject of political debate even though it is still in production. Kangana's uncanny resemblance to India's former prime minister was highlighted in the movie's teaser, and the Congress reportedly objected to the actress playing the late Indira Gandhi on screen. According to News 18, Sangeeta Sharma, vice-president of the Madhya Pradesh Congress Media Department, labeled Kangana a BJP agent and claimed that Kangana took on the role at the request of the ruling party in order to damage Indira Gandhi's reputation. According to rumors, Sangeeta Sharma asked to see the movie before it was released.
Tejas
The narrative of an Indian Air Force female pilot is the focus of the film Tejas. In this film, Kangana Ranaut misled viewers as Tejas Gill. Sarvesh Mewara wrote and directed it. Along with Kangana Ranaut, actors Anshul Chauhan and Varun Mitra will play pivotal roles in the film.
Kangana Ranaut's Career Timeline
Kangana Ranaut's Controversies
The freedom we got in 1947 was a Bheek Statement by Kangana Ranaut
When the Queen actress claimed that the liberation we received in 1947 was a bheek, the citizens of India got true freedom in 2014, she caused a new storm at the Times Now Summit 2021. She was referring to Prime Minister Narendra Modi's victory in the general elections in 2014 as a staunch supporter of him. Her remarks, according to critics, degraded India's liberation soldiers.
Calling farmers who are protesting terrorists
Barbadian artist Rihanna questioned the lack of media coverage of the farmers' protests at the time over the three agriculture legislation imposed by the Union administration. Ranaut replied to her post by claiming that the people protesting weren't farmers but rather terrorists who are trying to divide the nation.
Mumbai and Pakistan comparison
The actress claimed to dread the Mumbai police more than the film industry mafia in 2020, drawing comparisons between Mumbai and Pakistan-occupied Kashmir (PoK). Uddhav Thackeray, the chief minister, became involved in the ensuing political uproar. A municipal team unexpectedly visited Kangana's production facility during this incident and gave her a warning for illegal construction. Even a demolition drive was conducted. Even a demolition drive was conducted. However, the Bombay High Court later decided to halt the BMC's action.
Sushant Singh Rajput Demise Controversy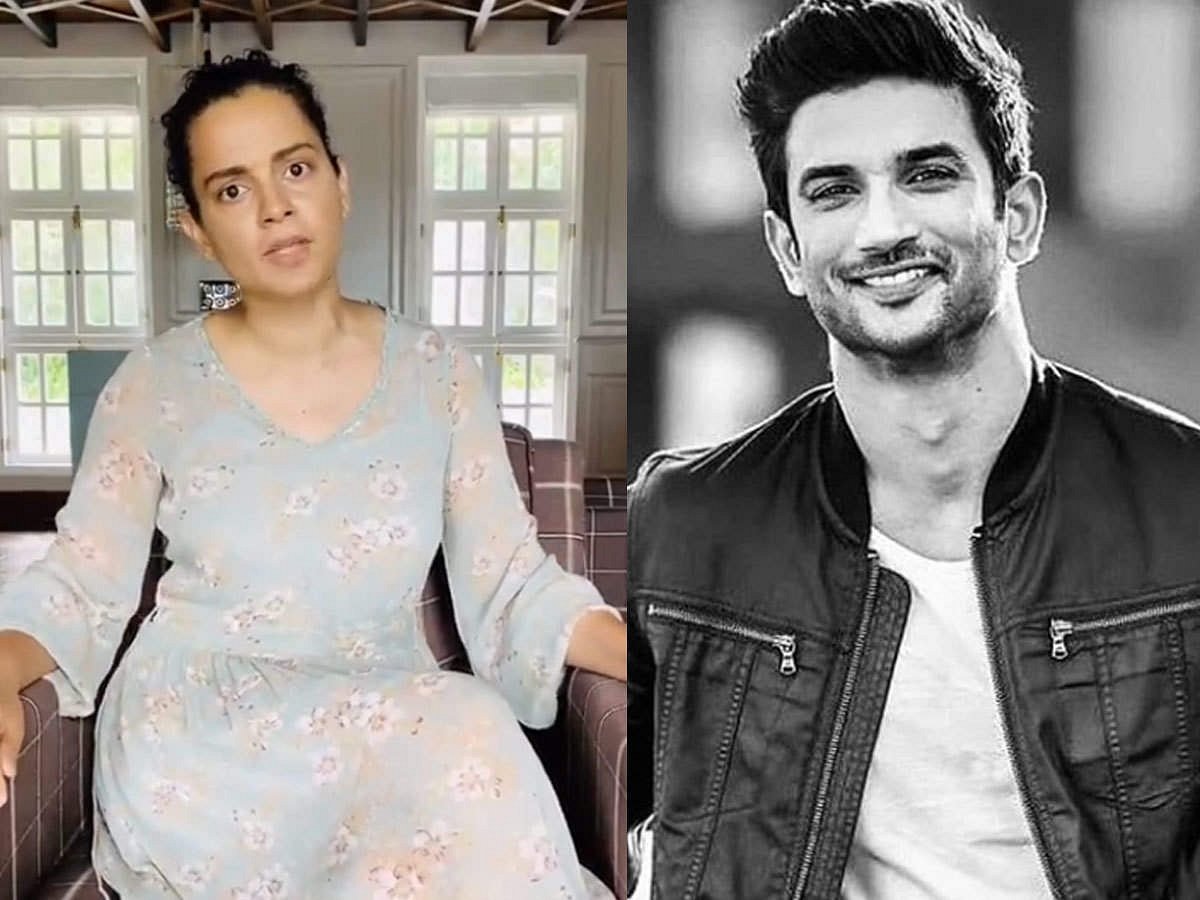 Ranaut asserted that Sushant was killed because the actor knew certain dark secrets after his passing. On June 16, Sushant Singh Rajput passed dead. At his Bandra flat, the actor allegedly hanged himself to death. The CBI is still conducting its inquiry to determine the true cause of the terrible tragedy. However, a lot of people still think the actor was killed. Bollywood actress Kangana Ranaut was one of them. After SSR's passing, Kangana conducted a lot of interviews. She talked about how Sushant was killed despite knowing numerous Bollywood insider secrets. Kangana recently thanked Salman for praising and sharing the teaser of her film Dhaakad, despite her accusations of nepotism and bullying by Bollywood A-listers. And her relationship with the Bollywood actor has offended a lot of people, especially Sushant Singh Rajput's fans, who have been trending on social media with the hashtag boycott Dhaakad. After some time her Twitter Account got Banned.
Nepotism Controversy
She made her television debut with Karan Johar, a filmmaker, in 2010 on the talk show Koffee with Karan. She referred to Karan as the flag bearer of nepotism in that statement. It had prompted a heated discussion. Her conflict with Karan has persisted since that time.
Kangana Ranaut's Net Worth
Kangana Ranaut is a talented actress with a big heart who is currently enthralling audiences worldwide with her acting, modeling, sense of style, and filmmaking prowess. She is one of Bollywood's most illustrious, esteemed, and well-known celebrities, and she has long served as its Rockstar. With a net worth of $13 million, Kangana Ranaut (Rs. 103 Crores).

Her brand sponsorships, for which she costs Rs. 3-3.5 Crore every endorsement, account for the majority of her income. She is a Bollywood actress as well as a film producer. She reportedly makes about US $1 million (about Rs. 15 crores) a year. Her net worth is expected to have increased by roughly 37% during the past few years.

She has also made investments in real estate, including Manali land and a sizable condominium in suburban Mumbai. Kangana is one of the top celebrities who pay the most income tax to the government due to her enormous earnings. She never falls behind in terms of charity and social causes, aside from her money.

India's Mumbai is home to Kangana. She has also bought land in Manali and has built up a mansion on it. This property is worth about 30 crores. Because it snows there, she is constructing an organic farm, horse stables, and a lovely Victorian Cottage. In 2017, Kangana Ranaut invested in a three-story building on Pali Hill.

She paid 20 crores for this, according to the reports. She designed this structure to serve as Manikarnika Films, his office, and studio. Kangana invested Rs 48 crore in its acquisition and construction. Kangana Ranaut's Manali villa is reportedly worth over Rs 30 crore on the open market.

When Kangana purchased her first vehicle, a BMW 7-Series, she was only 21 years old. This car, purchased in 2008, currently has an ex-showroom price that ranges from Rs 1.35 crore to Rs 2.44 crore. However, it would have cost a little less in 2008. The Kangana car collection is quite impressive.

Few of the world's most luxurious automobiles are owned by Kangana. She has a variety of vehicles, including the BMW 7 Series and the Mercedes-Benz GLE SUV. Regarding Kangana's income, she generates a sizable sum through movies, commercials, social media, and brand promotion. Even though Kangana costs about Rs 13 crore for a movie, her yearly income is reportedly in the crores. Kangana is not only an actress; she is also a producer.
Kangana Ranaut's Awards and Achievements
Filmfare Awards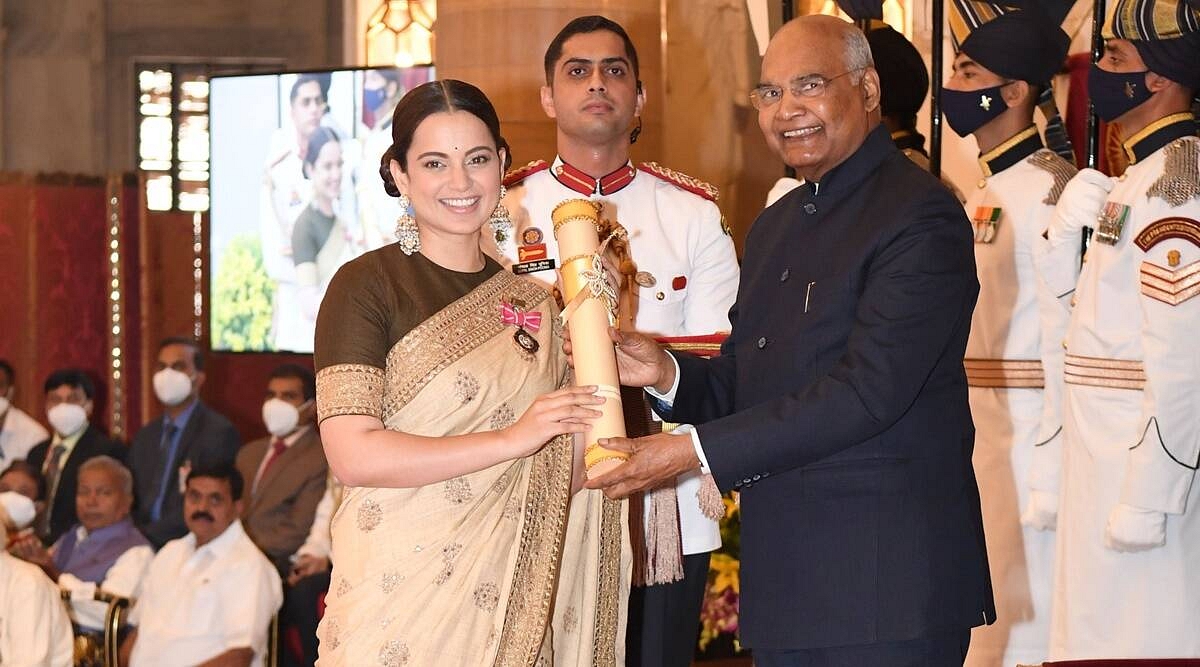 2016- Won Filmfare Awards-Critics Award Best Actress-Tanu Weds Manu Returns
2015-Won Filmfare Awards-Best Actress-Queen
2009-Won Filmfare Awards-Best Supporting Actress-Fashion
2007-Won Filmfare Awards-Best Newcomer - Female-Gangster
2007-Won Filmfare Awards-Best Newcomer - Female-Woh Lamhe
2007-Won Filmfare Awards-Sony-Fair One Face Of The Year-National Awards
National Awards
2019- Won National Awards-Best Actress-Panga
2019-Won National Awards-Best Actress-Manikarnika: The Queen Of Jhansi
2015-Won National Awards-Best Actress-Tanu Weds Manu Returns
2014-Won National Awards-Best Actress-Queen
2008-Won National Awards-Best Supporting Actress-Fashion
IIFA
2015- Won IIFA-Best Performance In A Leading Role (Female)-Queen
2009-Won IIFA-Best Performance In A Supporting Role (Female)-Fashion
2007-Won IIFA-Best Female Debutant Star-Gangster
2020- Honored with Padma Shri-By Government of India-as the country's fourth-highest civilian award.
Kangana Ranaut's Interesting Facts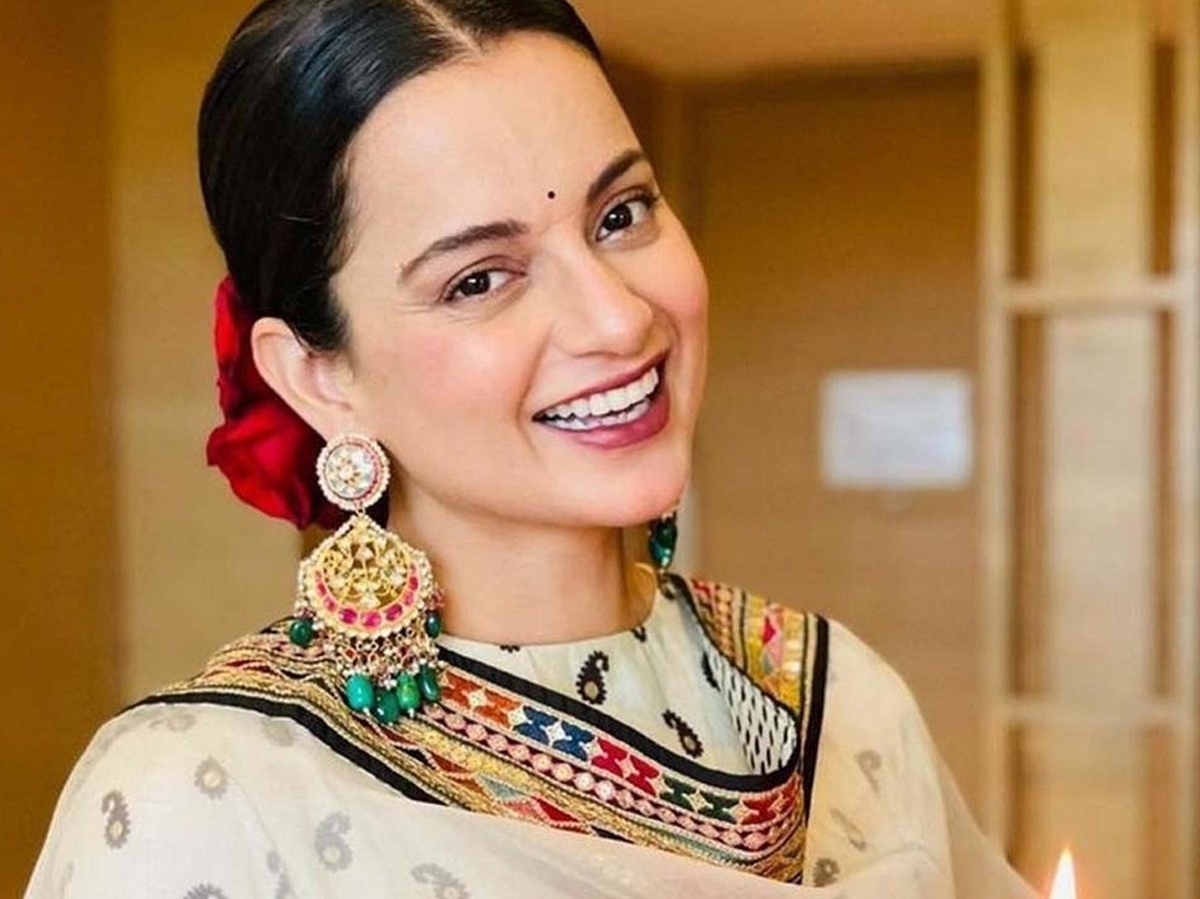 With Gangster, Kangana Ranaut made her Bollywood debut at the age of 19. However, Pahlaj Nihalani had cast her in the movie Love You Boss before Gangster.
Family members have reportedly given Kangana Ranaut the moniker Arshad. The name is a dedication.
Did you know that Bollywood's second-highest National Award-winning actress is Kangana Ranaut? She has already taken home three national honors. Shabana Azmi, who has received five National Awards, is in the lead.
In addition to being an actor, Kangana is very interested in the production of movies. She also contributed to portions of the dialogue in her blockbuster movie Queen.
Kangana Ranaut is one of the actors who turned down a lucrative opportunity to sell a fairness lotion because she doesn't think it works. The offer was for two crore rupees.
Since 2009, Kangana Ranaut has apparently been studying Kathak.
Social Media
Frequently Asked Questions