Lisa Haydon | Movies, Age, Height, Biography, Net Worth

Violeena Vargav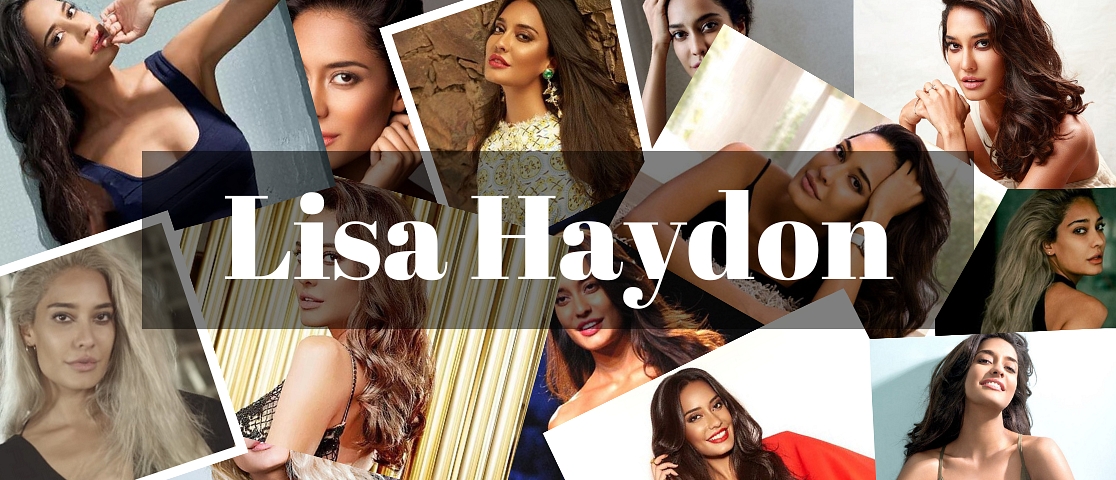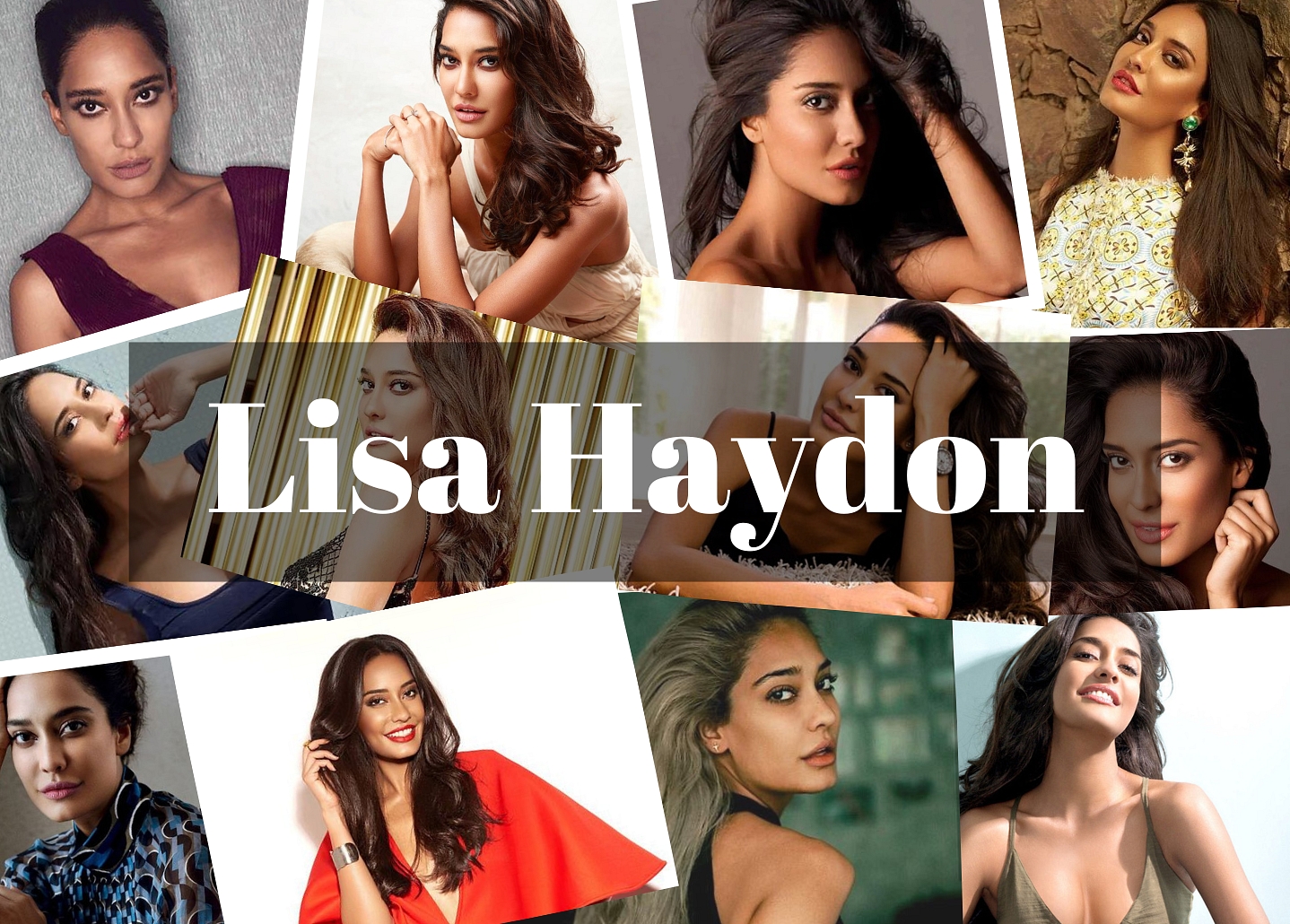 Lisa Haydon's Biography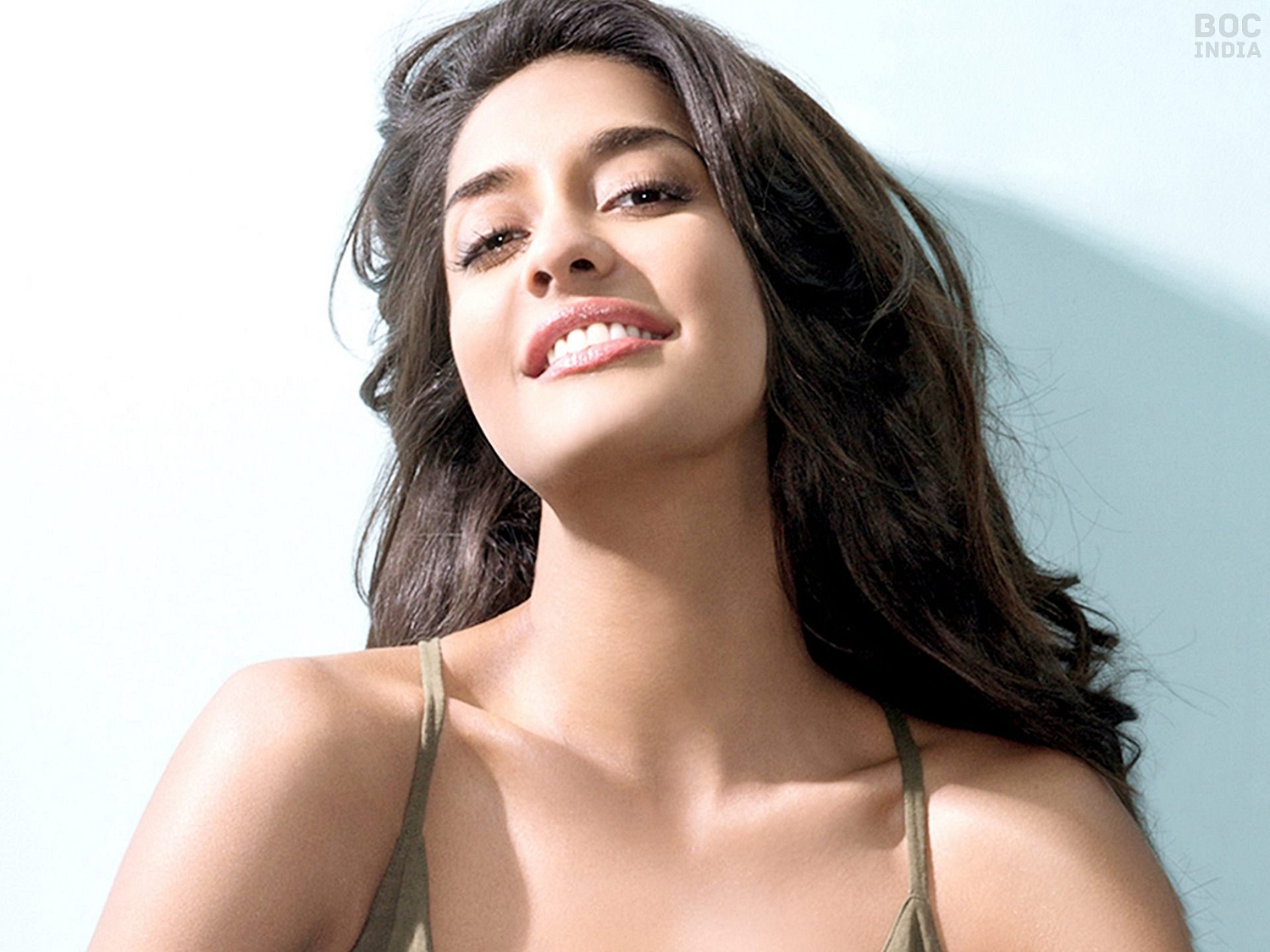 Lisa Haydon is an Indian actress, TV host, and model who primarily works in Hindi-language movies. She is a model both in India and abroad. Numerous well-known magazines, including Harper's Bazaar, Grazia (India), Cosmopolitan, Elle (India), Verve, Vogue India, Femina (India), FHM, Hello!, and L'Officiel, feature her on their covers. Lisa Haydon has a gorgeous face and physique. However, Lisa Haydon has said numerous times that she is more than just a stunning physique and a dreamy appearance. Being too sensitive, she thinks it is ridiculous to stereotype someone based just on their appearance.

Lisa Haydon's full name is Elisabeth Marie Haydon. Lisa Haydon's birthday is on 17 June 1986. Lisa Haydon's age is 36 years as of 2022. Lisa Haydon's birthplace is Chennai, Tamil Nadu. Lisa Haydon's zodiac sign is Gemini. Lisa Haydon's height is 1.79m or 5'10 in inches. Lisa Haydon's religion is Christianity.
Lisa started modelling when a friend advised her to do so, and her first modelling gig was in Australia for a stretch mark cream. Since then, Lisa has been so engrossed in the craft of walking up the ramp that she has decided to pursue it professionally. She moved back to her native country to recreate her sister's success and carve out her own niche after being motivated by the success of her model sister Mallika in India. She began pursuing a full-time modelling career after moving to India. She participated in a number of fashion shows, including the HDIL India Couture Week and the Wills Lifestyle India Fashion Week. She has additionally been on the covers of other fashion publications, including Verve, Elle, Femina, Harper's Bazaar, FHM, and others. Lisa Haydon made a name for herself as a successful and well-known model. She has also appeared in numerous commercials and advertisements.

Haydon made her acting debut in the romantic comedy-drama Aisha (2010). She then won appreciation for her work in the comedy-drama Queen, for which she was nominated for a Best Supporting Actress award at the Filmfare Awards and gained widespread acclaim. Haydon went on to star in the financially lucrative romantic comedy Housefull 3 (2016) and had a small part in the romantic drama Ae Dil Hai Mushkil, which was directed by Karan Johar (2016). Lisa has also made appearances on other television programmes, including Top Model India, The Trip, and India's Next Top Model. Additionally, she has been taught by Shiamak Davar for 5 years as a Bharatanatyam dancer.
Talk To Similar Celebrities
Lisa Haydon's Family and Lisa Haydon's Education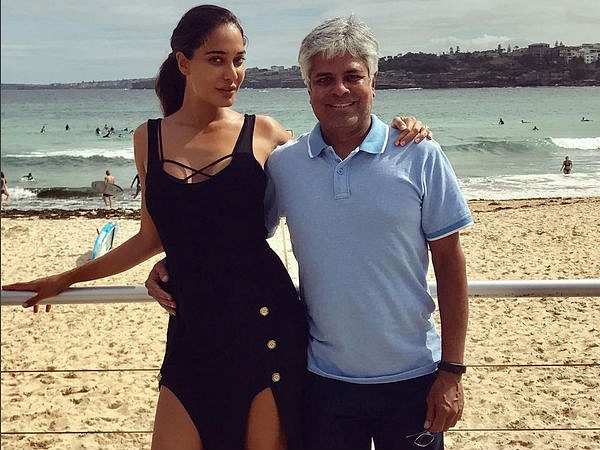 Lisa Haydon was born to an Indian Tamil father and an Australian mother. Lisa Haydon's father's name is Venkat and Lisa Haydon's mother's name is Anna Haydon. Lisa Haydon has a sister who is older to her. Lisa Haydon's sister's name is Mallika Haydon. Mallika Haydon is a model turned DJ.

Lisa Haydon lived for a long time in Australia and the US before relocating to India in 2007. She was studying psychology at the same time as teaching yoga, which was something she had always wanted to do. At the age of 18, she started a career as a yoga instructor before moving into modelling. Due to a lack of money, she turned to modelling as a side gig to cover her classes and rent. After signing with Aisha in 2010, she relocated to New York to pursue a professional acting school.
Lisa Haydon's Relationships and Marriage
Karan Bhojwani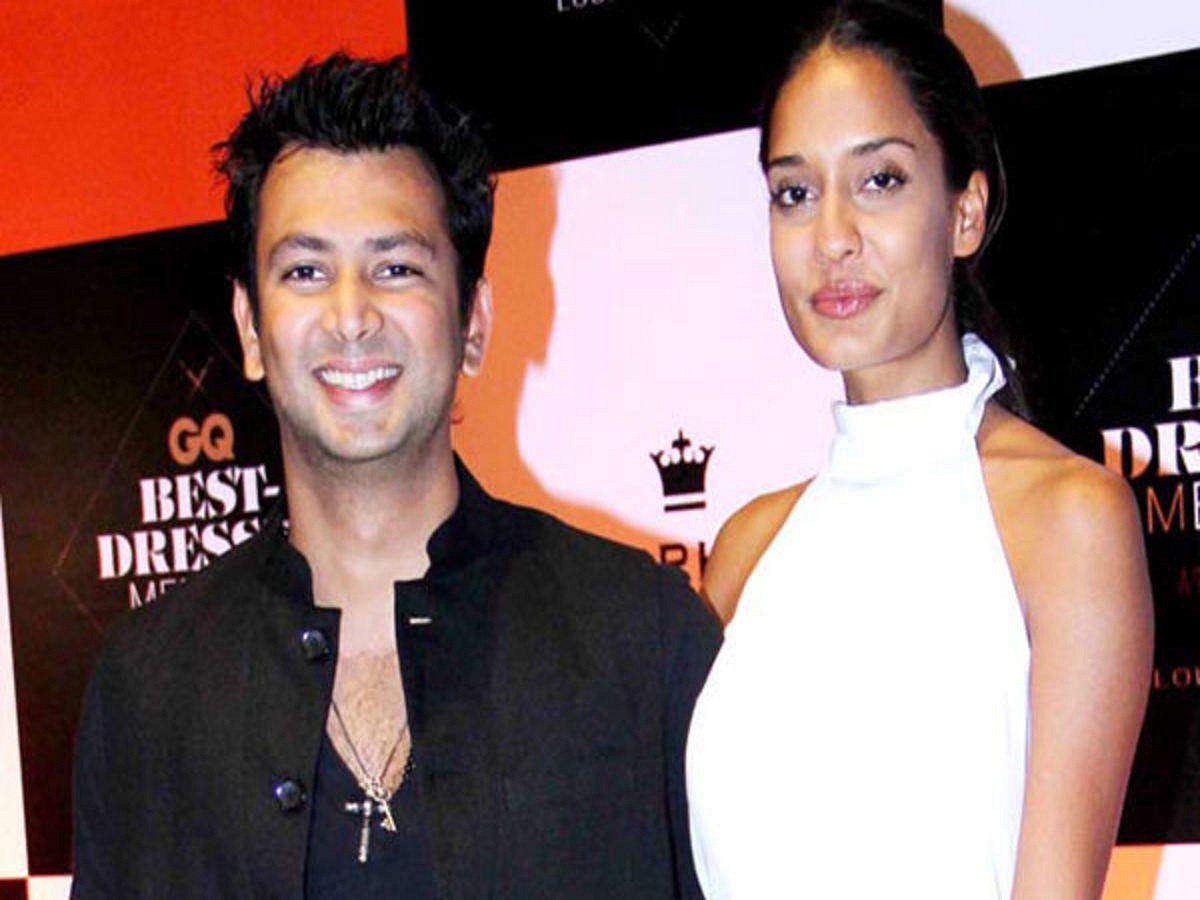 Socialite Devika and Suresh Bhojwani's son, Karan Bhojwani, was romantically involved with Lisa Haydon. According to reports, she was madly in love with Karan. Even so, the two used twitter to formally announce their engagement and confirmation of their commitment.

However, just as the wedding planning was getting underway, Lisa decided against getting married. Before getting married, she said, you should sort things out. Lisa Haydon's relationship with her DJ boyfriend consequently couldn't continue.
Dino Lalvani (Husband)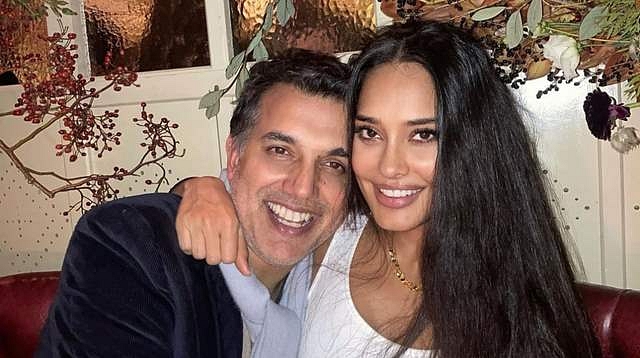 At the UNICEF Halloween Ball at One Mayfair in London, along with Swiss financier-businessman Nat Rothschild and his model fiancée, Loretta Basey, Lisa Haydon and Dino Lalvani were first spotted together. The two got along incredibly well and were deemed to be at ease with one another.

They were quite open about their relationship and had been pictured together frequently after that. Dino was addressed to by the actress as my boo during a Bollywood award show in Spain.
On September 27, 2016, Lisa made her engagement public. The actress announced her engagement by posting a sweet photo of herself kissing the man she loves. Dino Lalvani and Haydon have been married since October 2016 and have three children together: two boys born in 2017 and 2020 and a daughter born in 2021.
Lisa Haydon's Career
Modelling Career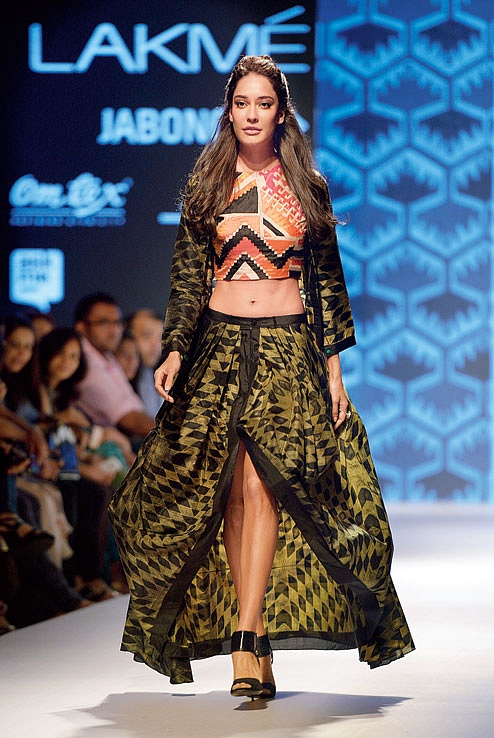 At the age of 18, Haydon wanted to teach yoga. She followed her friend's advice to pursue modelling in order to pay for the lessons and rent while concurrently studying psychology. Her first modelling job was for stretch mark cream when she initially moved to Australia.

Lisa Haydon came to India in 2007 to pursue a modelling career after being inspired by her sister's modelling appearances there. She has participated in the runway shows for HDIL-India Couture Week and Wills Lifestyle India Fashion Week in India (HDIL-ICW).

Lisa Haydon represents Lakmé as well. She has also appeared in advertisements for Blender's Pride, the Hyundai i20, Indigo Nation, and Myntra.com. She appeared in a commercial with Hrithik Roshan in 2010. She posed for Nirav Modi alongside Rosie Huntington-Whiteley and Andreea Diaconu with renowned photographer Peter Lindbergh.
For major fashion publications as Verve, Elle, Femina , Harper's Bazaar, FHM, and Adorn, Lisa Haydon has served as the cover model. In the 2009 Cosmopolitan Fun and Fearless Awards, the DNA Most Stylish Awards, and the Marie Claire Best Model Awards, Lisa Haydon was chosen the best model and the most stylish character. She was included in the 2011 Kingfisher Calendar.
Fashion Designing Career
Sher Singh, a lifestyle company currently owned by Myntra, and Haydon worked together to develop their first capsule collection, which was influenced by her international flair. Sher Singh debuted its spring collection online on February 14, 2012. Some of the playful dresses feature lace accents and come in pastel, coral, and tan colours. They can be worn with boots and coats. Sunjay Guleria and Sonny Caberwal of Sher Singh give Lisa Haydon's worldwide fashion sense and distinct Indian identity as justifications for their selection.
Aisha (2011)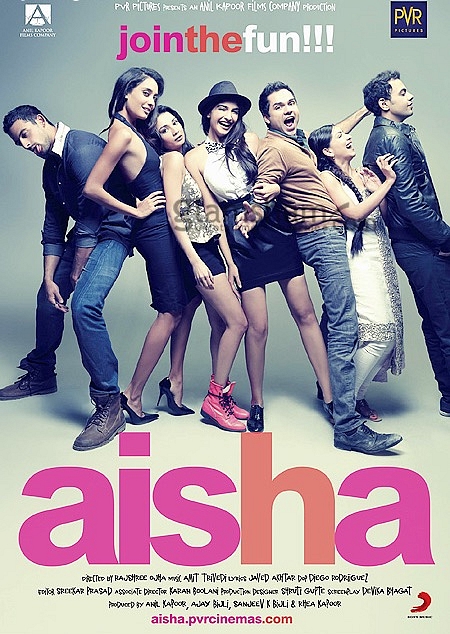 Rajshree Ojha is the director of the 2010 Hindi-language romantic comedy-drama Aisha. Sonam Kapoor, Abhay Deol, Ira Dubey, Cyrus Sahukar, Amrita Puri, Anand Tiwari, Arunoday Singh, and Lisa Haydon are among the ensemble cast members of the. It is a version of Jane Austen's 1815 novel Emma and is set in the upper-class society of Delhi, India. It has the same tone as the 1995 cult Hollywood movie Clueless, which is also an adaptation of Austen's book.

Aisha is a young woman with a straightforward issue that everything is her business. Aisha should mind her own business, according to Arjun, a boy with even more basic principles. Aisha, who finds herself trapped in the Delhi upper class society with its own set of social norms, moves through it with tremendous elegance and even greater optimism. Pinky, her best friend, Shefali from a tiny hamlet, Randhir from west Delhi, and the handsome Dhruv are all caught in her web. Everyone will be encouraged to dance to Aisha's music. Arjun's only goal is to free Aisha from that web and the ensuing sticky situation.

Anil Kapoor noticed Haydon at a coffee shop, and her agent soon received a call about a part in the film Aisha. She played Aarti Menon, a white-collar corporate yuppie who had recently moved back to New York and was Arjun Burman's friend and coworker. After committing to the film, she spent three months studying method acting in New York City and also took diction workshops in Mumbai. The movie opened in theatres on August 6, 2010, to mixed to favourable reviews, and it eventually turned out to be a semi-hit.
Queen (2013)
Queen is a 2013 Hindi-language comedy-drama film that was produced by Madhu Mantena, Vikramaditya Motwane, and Anurag Kashyap and directed by Vikas Bahl. Kangana Ranaut plays the lead role in the movie, with Lisa Haydon and Rajkummar Rao filling out the supporting cast. Many academics point to Queen as a breakthrough and significant feminist movie. The movie has amassed a sizable cult following over time. Numerous publications listed it as one of the best movies of the decade.

The movie Queen is about growing up. A Delhi native named Rani, who comes from a traditional household, had her fiancé walk out on her right before the wedding. She is shocked by this and decides to travel alone on the intended honeymoon. She gains new experiences and learns about herself as she travels the world and meets different people.

Vijayalakshmi, a single mother with an unmarried child, was portrayed by Lisa Haydon. Criticism of Haydon's performance was overwhelmingly positive. A number of critics and outlets named Queen the finest Indian movie of 2014, praising its directing, writing, and Ranaut's portrayal as the title character.

The movie received many honours. The movie received six major prizes at the 60th Filmfare Awards event, including Best Film, Best Director, and Best Actress for Ranaut. The movie took home the Best Hindi Film and Best Actress prizes at the 62nd National Film Awards ceremony.
The Shaukeens (2014)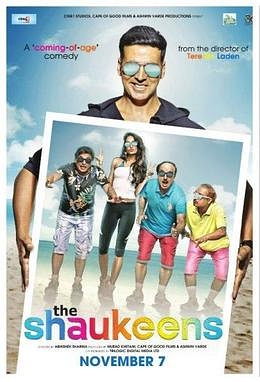 Indian comedian Abhishek Sharma's The Shaukeens was released in 2014. In addition to Akshay Kumar's lengthy cameo as a fictionalised version of himself, the movie stars Anupam Kher, Annu Kapoor, Piyush Mishra, and Lisa Haydon in the key roles. Ashok Kumar, Utpal Dutt, A. K. Hangal, Rati Agnihotri, and Mithun Chakraborty are among the cast members of the project, which is a remake of Basu Chatterjee's 1982 film Shaukeen. On November 7, 2014, The Shaukeens was made available.

Three sexagenarian friends, Laali, Pinky, and KD, decide to take a trip to Mauritius because they are tired of living boring lives. There, they meet Ahana, and they each make an effort to win her over in a unique way. Akshay Kumar is a famous drunkard who is driven to win the national award. He is forced to choose between a Bengali director who offers him method acting advice and a secretary who is determined to persuade his rockstar boss to concentrate on the Rs 200-cr club. Ahana falls in love when Akshay Kumar visits Mauritius for a shoot.

It goes without saying that the three seniors are already in love with Ahana. The Shaukeens is ultimately all about who gets what and from whom. Positive reviews helped it get off to a respectable start at the box office, but it ultimately did just averagely.
Ae Dil Hai Mushkil (2016)
The 2016 Hindi-language musical romance drama film Ae Dil Hai Mushkil, popularly known as ADHM, was produced, directed, and written by Karan Johar. Ranbir Kapoor, Anushka Sharma, and Aishwarya Rai Bachchan all feature in the movie, along with Shah Rukh Khan, Lisa Haydon, and Fawad Khan in lengthy cameo roles. The movie premiered in every country on October 28, 2016, throughout the Diwali holiday.
Ayan, the musician, never finds real love since Alizeh doesn't feel the same way. He meets a variety of people along the way who help him understand the strength of unrequited love.

One cannot forget Lisa Haydon's appearance in Ae Dil Hai Mushkil. Even though she only appeared in the picture for about 10 minutes, she did a fantastic job of making us laugh in contrast to all the other characters. Lisa stood out in the movie without a doubt. The actress gave the movie some glitz and glitter when it really needed it. To play Lisa's part, you must have the absolute best comedy timing, which she exhibited flawlessly.
Housefull 3 (2016)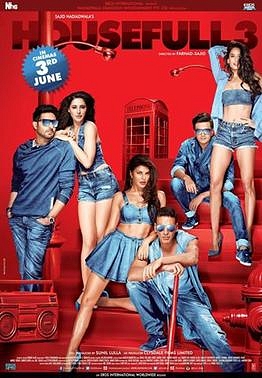 The 2016 action comedy movie Housefull 3 was co-written, directed, and produced by Sajid Nadiadwala under the umbrella of Nadiadwala Grandson Entertainment. Distributed by Eros International, the movie is the third in the Housefull series. Starring in the movie are Akshay Kumar, Abhishek Bachchan, Riteish Deshmukh, Jackie Shroff, Jacqueline Fernandez, Nargis Fakhri, Lisa Haydon, and Chunky Pandey. On June 3, 2016, the movie was released in theatres in India.

Businessman Batuk Patel, who is headquartered in London, resides there with his three daughters, Ganga (Gracy), Jamuna (Jenny), and Saraswati (Sarah). The sisters want to talk to their father and get married to their boyfriends Sandy, Teddy, and Bunty. However, Batuk is informed by Aakhri Pasta, a restaurant owner who is also a fate teller, that he will pass away if his daughter's lover speaks, sees, or enters his home. Teddy, Bunty, and Sandi enter the house pretending to be disabled, suspect one other of being normal, and aim to expose one another. But Batuk lets Pasta in on a secret: The daughters don't actually belong to him; they belong to his friend, Mumbai-based Don Urja Nagre, who is now serving a prison sentence.
Lisa Haydon's Career Time Line
Lisa Haydon's Net Worth
Lisa Haydon's total net worth is estimated to be approximately $1.5 million US or 12 crore Indian rupees, as of 2022. The actor definitely knows how to use her riches, from sporting fancy purses to going surfing in far-off places or taking her family on vacation to lovely beaches.

Lisa Haydon makes the majority of her money from movies and product endorsements. For each film, Lisa Haydon costs more than 1 crore INR. Lisa Haydon promotes numerous products, charging more than 20 lakhs INR for each endorsement.

In addition to being a TV presenter and model, Lisa Haydon. It generates Lisa Haydon millions of rupees in revenue. In her garage, Lisa Haydon has a posh collection of vehicles, including a Bentley Flying Spur and a Hyundai i10. Lisa Haydon lives in a lavish house in Hong Kong with her husband and children.
Lisa Haydon's Controversies
Comedy Nights Bachao
According to some stories, there was a fight when Lisa Haydon travelled with her co-stars to promote Housefull 3 on the renowned comic roast show Comedy Night Bachao. Everything was apparently fine until a comic on the show made a repulsive remark about Lisa Haydon, referring to her as a black African. According to reports, Akshay Kumar lost his composure and attempted to shoo the comedian away. Later, Abhishek Bachchan described Akshay Kumar's performance as a prank on the comedians and the show.
Feminism Comment
At a press conference, Lisa Haydon said that the word feminist was overused and that women have been given these bodies to bear children, which drew a lot of criticism from both the public and the industry. Later, she clarified her remarks by stating that she supported equality and that her incomplete response had led to more misunderstandings.
Lisa Haydon's Achievements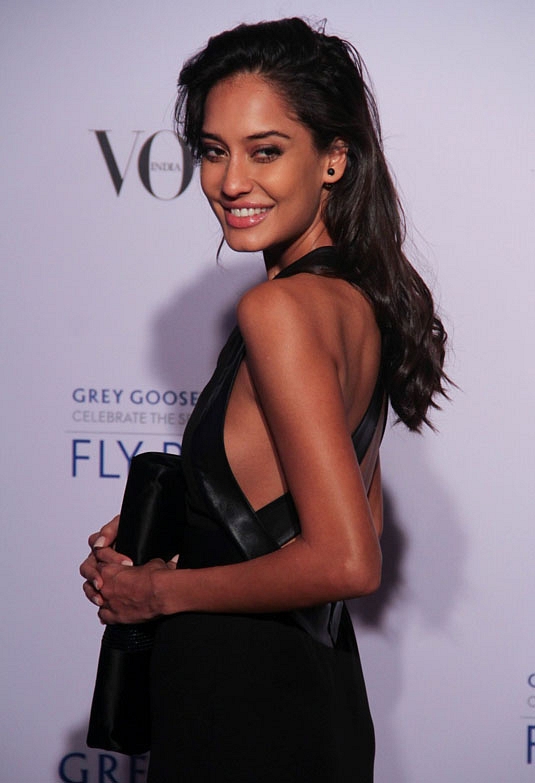 2015: Vogue Beauty Award for Best Breakthrough for Queen
2015: Filmfare Award for Best Supporting Actress for Queen (Nominee)
2015: IIFA Award for Best Supporting Actress for Queen (Nominee)
2015: Screen Award for Best Supporting Actress for Queen (Nominee)
2015: Star Guild Award for Best Breakthrough for Queen (Nominee)
2017: Indian Television Academy Award for Best Actor (Female) for The Trip (Nominee)
Did You Know?
Lisa Haydon is a trained Bharatnatyam Dancer.
Lisa Haydon has her own organic skincare brand. She uses only her brand products for skincare.
Elisabeth Marie Haydon was Lisa Haydon's first name.
Lisa Haydon was cast in her debut Bollywood film, Aisha, by Anil Kapoor after he saw her in a coffee shop.
Usain Bolt is an idol to Lisa Haydon, and running is a crucial component of her exercise routine.
Varun Dhawan had a crush on Lisa Haydon at the age of 16.
Social Media
Frequently Asked Questions