Nawazuddin Siddiqui | Age, Movies, Biography, Family, Struggle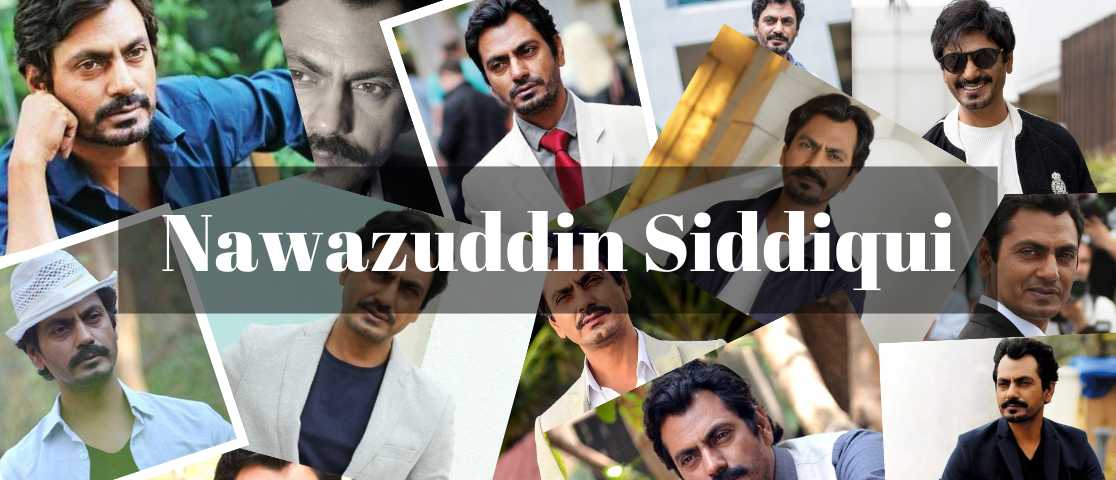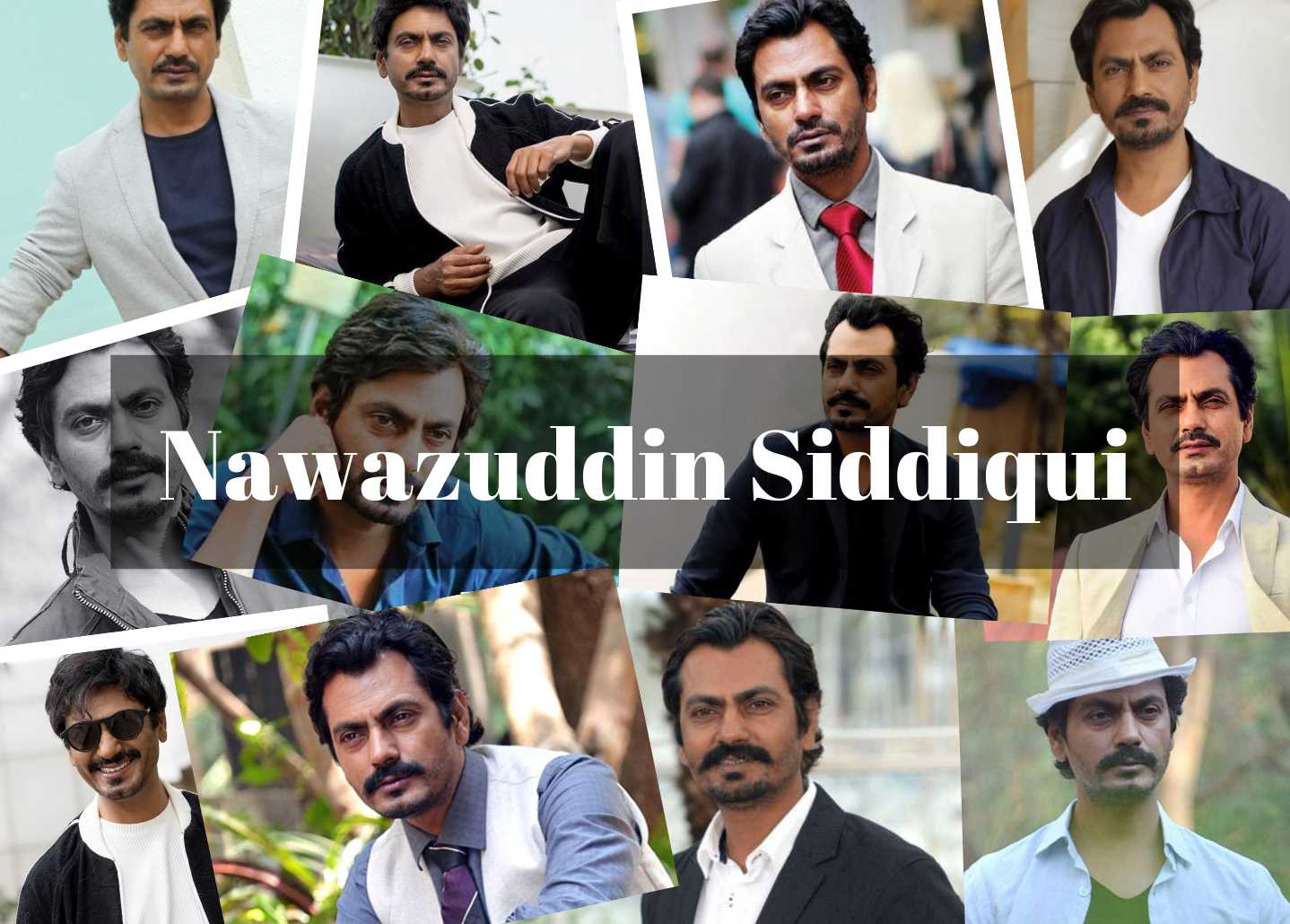 Nawazuddin Siddiqui's Age and Nawazuddin Siddiqui's Biography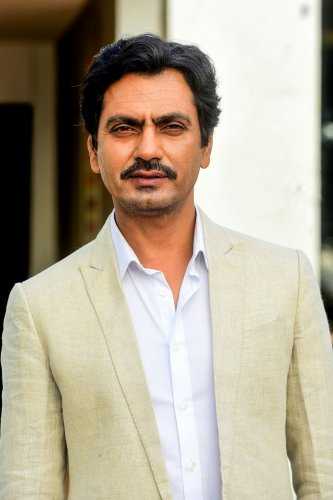 The versatile actor Nawazuddin Siddiqui has won numerous awards at regional, national, and international film festivals. While Cannes is currently the center of attention for the entertainment industry, Nawazuddin has also made an impression on the French Riviera. Nawazuddin Siddiqui's Birthday is on the 19th of May. 1974 is Nawazuddin Siddiqui's Birthyear. The Zodiac Sign of Nawazuddin Siddiqui is Taurus. As of 2022, Nawazuddin Siddiqui's age is 48 years.

Nawazuddin received an award for excellence in cinema from Vincent De Paul, an American actor, and producer who has won two Emmy Awards. This was done at the famous French Riviera Film Festival. It was a turning point in the actor's career because it gave his work credibility.

Siddiqui made her debut in a feature film with Prashant Bhargava's Patang (2012). His performances in the films Black Friday (2007), Kahaani (2011), the Gangs of Wasseypur (2012), and Raman Raghav 2.0 earned him recognition on a global scale (2016). The actor has received numerous honors, including two Filmfare Awards, a National Film Award, an IIFA Award, and an International Emmy nomination. The parts Siddiqui played in The Lunchbox (2013), Manto (2018), and Raman Raghav 2.0 are the most well-known. The Cannes Film Festival officially selected and screened eight of his works, making him the first actor in the world to accomplish this feat.

After recently attending the 75th Cannes Film Festival, Nawazuddin Siddiqui will shortly start shooting for his upcoming international movie, Laxman Lopez. The actor shared four photos on Instagram, including shots of the movie's writer and director, appearing ready to begin filming. Nawazuddin Siddiqui posted a picture on social media of him with the movie's Mexican writer Sammy Sarzoza and director Roberto Girault.

Nawazuddin will be the star of the global production, therefore Laxman Lopez holds a special place in his heart. Nawaz's upcoming filmography is comprehensive and includes, in addition to Laxman Lopez, Tiku Weds Sheru, Noorani Chehra, and Adbhut.
Nawazuddin Siddiqui's Childhood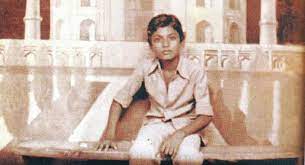 Nawazuddin Siddiqui was born on May 19, 1974, into a zamindari Muslim Lambardar family in the small town of Budhana, Muzaffarnagar district, Uttar Pradesh, India. Of his eight siblings, he is the oldest. He was raised primarily in Uttarakhand. Nawazuddin Siddiqui's Father is Nawabbudin Siddique. Nawazuddin Siddiqui's Mother's name is Mehroonisa Siddiqui'.

Nawazuddin Siddiqui's Education Qualification
Nawazuddin Siddiqui's degree in Chemistry from Gurukul Kangri Vishwavidyalaya in Haridwar was awarded. After that, he spent a year working as a pharmacist in Vadodara before moving to Delhi to look for employment. After seeing a play once in Delhi, he was immediately taken to acting. He performed in around ten plays with a group of friends in order to meet the requirements for admission to the National School of Drama (NSD) in New Delhi, including one in Dehradun.
Nawazuddin Siddiqui's Wife
Nikhara Singh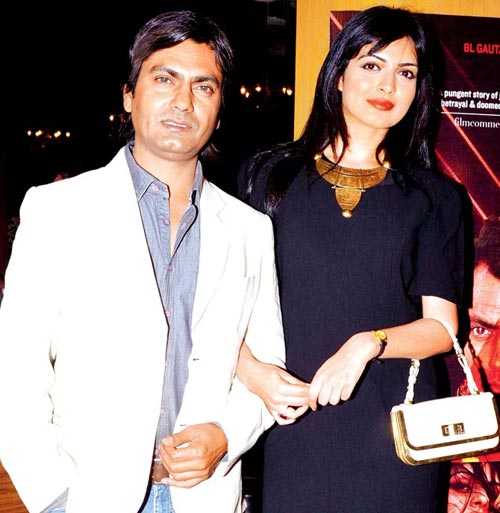 Nawazuddin Siddiqui's biography An Ordinary Life is generating a lot of hype. A passage from his book's chapter on relationships, which included some personal information regarding Nawazuddin's frenzied romance with his co-star Niharika Singh. In an interview, Niharika refuted all of the allegations and stated that their relationship had barely lasted a few months. Additionally, she claimed that she had not known whether Nawaz was married while they were dating. She even admitted that she learned about his marriage and wife in the village only after they started dating.

Aaliya Siddiqui, his wife, has served him with a divorce petition. The pair has been married for more than ten years and has two children, but Aaliya has reportedly claimed that they have had problems in their marriage from the very beginning.
Nawazuddin Siddiqui's Family
Siddiqui resides in Mumbai with his director's younger brother Shamas Nawab Siddiqui. Aaliya, aka Anjana Kishor Pandey, and Siddiqui were married; they have two children together: Shora, a daughter, and Yaani, a son, who was born on the actor's 41st birthday. Aaliya confirmed that she was divorcing Siddiqui in an interview with The Indian Express on May 19, 2020.

Siddiqui still finds time to farm in Budhana, his homeland in the Uttar Pradesh state, in addition to his acting profession. His mission is to inform farmers about new methods that are accessible and how they might enhance their quality of life. In Budhana, he has also put modern irrigation techniques into practice, which has been big assistance to the local farmers. As of May 2021, while he is not filming for upcoming projects, he spends a significant amount of time in Budhana.
Nawazuddin Siddiqui's Struggle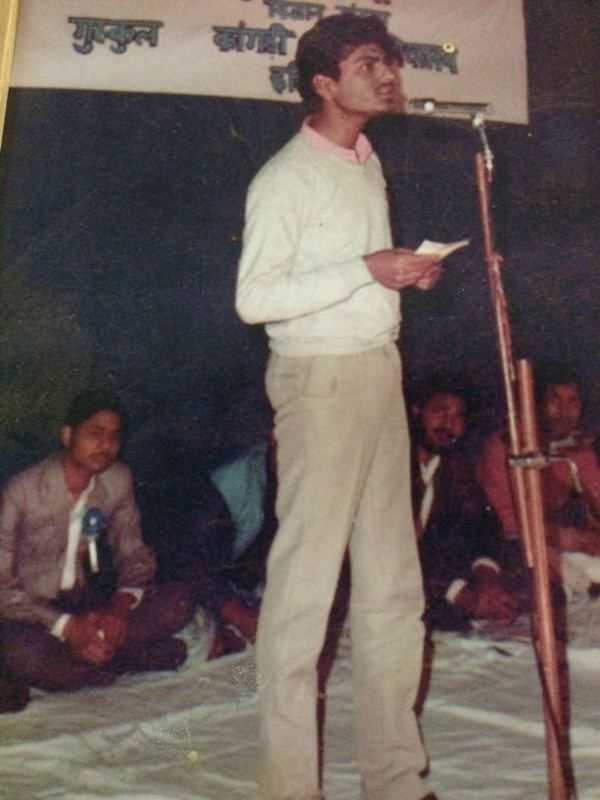 The well-known actor Nawazuddin Siddiqui recalled his early challenges and argued that they were essential in enabling him to achieve all of his current achievements.

My financial situation wasn't great. I used to promise to pay back the money I lent to my pals within two days. I would borrow money from another individual and repay the first person two days later. It was all about survival when I shared a flat with four other individuals. I held a variety of odd jobs, including selling coriander and serving as a watchman. Even held acting classes myself! I must have attended 100 auditions, and I accepted every position, no matter how little, that was offered to me. Twelve years passed before I experienced a breakthrough. It wasn't simple; the struggle was ugly; it was just a struggle, said Nawazuddin.

Nawazuddin made his acting debut in the 1999 movie Sarfarosh in a single scene. His 2012 Gangs Of Wasseypur series helped Anurag Kashyap gain recognition and popularity, which he quickly demonstrated through films like Kahaani and Miss Lovely. Nawazuddin is now regarded as one of Hindi cinema's best actors.

Nawazuddin said when asked about his career in Hindi film, I spent 12 years struggling. Thank God, in 2012, Gangs of Wasseypur, Kahaani, Talaash, and other films came out, and the trip completely changed after I finally started taking on little roles.
Nawazuddin Siddiqui's Best Movie List and Career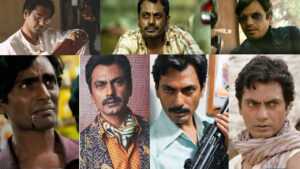 Siddiqui attended New Delhi's National School of Drama. He relocated to Mumbai in 1999 after earning his degree. He made his Bollywood debut in the 1999 film Sarfarosh, starring Aamir Khan, in a supporting role. He later had appearances in the movies Shool (Ram Gopal Varma, 1999), Jungle (Rajkumar Hirani, 2000), and Munnabhai MBBS (Rajkumar Hirani, 1999). (2003). He attempted to work in television serials after going to Mumbai, but he had little success. He costarred with Irrfan Khan in the 2003 short film The Bypass. In addition, he was generally unemployed between 2002 and 2005. He shared a flat with four other individuals and made ends meet by holding sporadic acting workshops.

Siddiqui played a few small roles between 2004 and 2007, including one in the 2007 movie Black Friday, which was nominated for the Golden Leopard. He played Rangila in a brief cameo appearance in the song Emotional Atyachar from the 2009 film Dev D. He sang in duet with Rasila (known together as Patna ke Presley). He made an appearance in New York the same year. But he first gained widespread acclaim for his acting in Anusha Rizvi's 2010 film Peepli Live, in which he played a journalist. He had an appearance in Prashant Bhargava's Patang: The Kite in 2012, which had its world premieres at the Tribeca and Berlin International Film Festivals. Siddiqui's portrayal received appreciation.
Nawazuddin Siddiqui's Movie: Gangs of Wasseypur 2 (2012)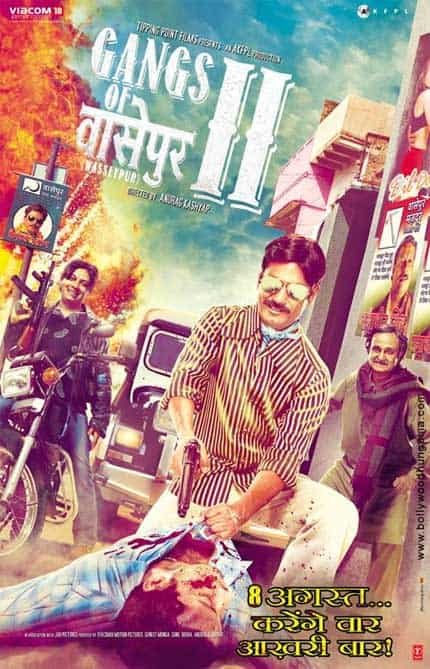 Gangs of Wasseypur, a gangster epic by Anurag Kashyap, came next, boosting the actor's notoriety. In Ashim Ahluwalia's Miss Lovely, which had its world premiere at the 2012 Cannes Film Festival, Siddiqui played Sonu Duggal, his first lead part, and the one he calls his most authentic performance to date. After that, Siddiqui released the Gangs of Wasseypur sequel.

Anurag Kashyap produced and directed the two-part criminal drama Gangs of Wasseypur in 2012, and he also wrote the screenplay with Zeishan Quadri. The film has an ensemble cast, with Manoj Bajpayee, Nawazuddin Siddiqui, Pankaj Tripathi, Richa Chadda, Huma Qureshi, and Tigmanshu Dhulia playing the main roles. It is centred on the coal mafia (Mafia Raj) of Dhanbad and the underlying power struggles, politics, and vengeance between three crime families. There are 68 years in the tale, from 1941 to 2009.
Nawazuddin Siddiqui's Movie: The Lunch Box (2013)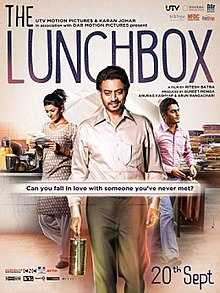 Ritesh Batra wrote, directed, shot, and edited the 2013 Hindi-language epistolary romance film titled The Lunchbox. It is produced by Anurag Kashyap, Karan Johar, Guneet Monga, and a number of other studios, including NFDC, DAR Motion Pictures, UTV Motion Pictures, Dharma Productions, and Sikhya Entertainment (India). Irrfan Khan, Nimrat Kaur, Bharti Achrekar, Nakul Vaid, and Nawazuddin Siddiqui play the major and supporting roles, respectively. At the 2013 Cannes Film Festival, the movie was shown during International Critics' Week and went on to win the Critics Week Viewers' Choice Award, also known as the Grand Rail d'Or. The 2013 Toronto International Film Festival featured its screening. The movie opened in India on September 20, 2013.

The movie did well at the box office. Up until Hindi Medium overtook it, it was Khan's most successful Hindi film (2017). The Lunchbox received a nomination for the 2015 British Academy Film Awards' Best Film Not in the English Language category.movie did well at the box office. Khan's highest-earning film to date.
Nawazuddin Siddiqui's Movie: Manjhi-The Mountain Man (2015)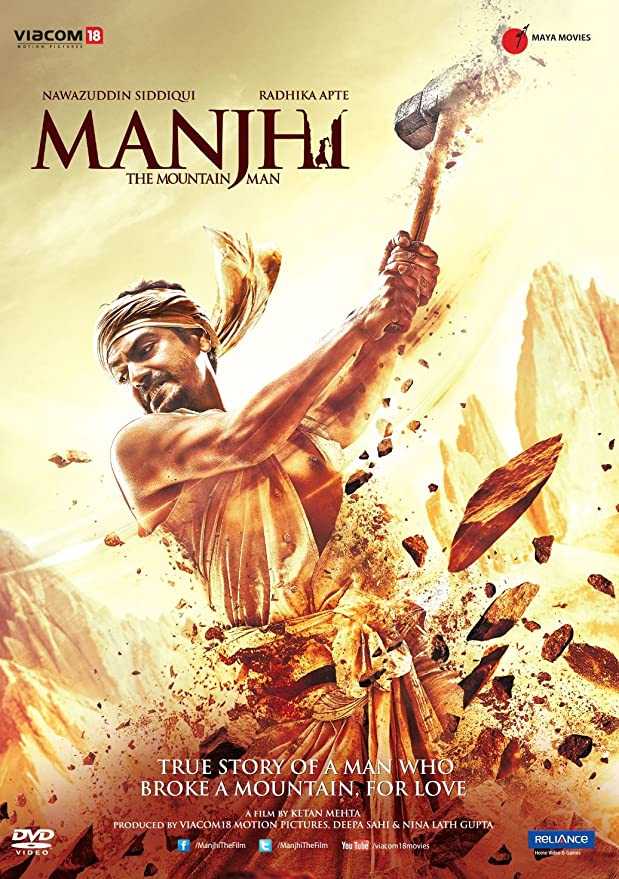 Nawazuddin received appreciation for his performances in Manjhi - The Mountain Man, which was released. At the 2012 National Film Awards, he won the Special Jury Award, and in 2013, he won the Filmfare Award for Best Supporting Actor. He received the Fancine Malaga Award in Spain and the Asia Pacific Screen Awards for his work in Raman Raghav 2.0 in 2016, both in the category of Best Actor.

The life of Dashrath Manjhi is the subject of the 2015 Hindi-language biographical film Manjhi - The Mountain Man. Manjhi, also referred to as the Mountain Man, was an impoverished labourer from Gehlaur village in Bihar, India. Using just a hammer and chisel, he chiselled a route through a hill 7.6 metres (25 feet) high that was 110 metres (360 feet) long and 9.1 metres (30 feet) wide. Ketan Mehta is the director, and NFDC India and Viacom 18 Motion Pictures produced the movie together.The movie was well-received by critics after its debut. Dashrath Manjhi was portrayed by Nawazuddin Siddiqui, and Manjhi's wife was portrayed by Radhika Apte. On July 30, 2015, the Bihar State Government proclaimed the movie tax-free.
Nawazuddin Siddiqui's Movie: Manto (2018)
His ground-breaking performance in the 2018 movie Manto earned him Best Actor at the Asia Pacific Screen Awards. The 2018 Indian biographical drama film Manto, written and directed by Nandita Das, is based on the life of renowned Urdu author Saadat Hasan Manto. Nawazuddin Siddiqui plays Indo-Pakistani author and writer Saadat Hasan Manto, the protagonist of the movie. Bollywood icon Shyam Chadda from the 1940s is portrayed by Tahir Raj Bhasin. Manto's buddy, confidant, and the source of inspiration for some of his stories was Shyam. Safia, the wife of Manto, is portrayed by Rasika Dugal. Manto is set in post-Independence India in the 1940s. At the 64th Filmfare Awards, Manto received seven nominations, including Best Film Critics and Best Actor Critics for Siddiqui.

At the 2017 Cannes Film Festival, the movie's poster was announced. On March 23, 2017, Das published a short film called In Defense of Freedom on YouTube, which also included Nawazuddin in the lead role. The movie had its world premiere at the 2018 Cannes Film Festival and was presented in theatres in India on September 21, 2018.
Sacred Games-Nawazuddin Siddiqui's Web Series-2018
Based on the 2006 book of the same name by Vikram Chandra, the streaming television series Sacred Games is an Indian neo-noir crime thriller. It was the first Netflix original series created in India, and it was helmed by Phantom Films' Vikramaditya Motwane and Anurag Kashyap. Varun Grover, Smita Singh, and Vasant Nath adapted the book. Motwane, Erik Barmack, and Kelly Luegenbiehl served as the show's executive producers.

The series follows the events that occur after Sartaj Singh (Saif Ali Khan), a disturbed police officer in Mumbai, receives a phone call from mobster Ganesh Gaitonde (Nawazuddin Siddiqui), telling him to save the city within 25 days.

On July 5, 2018, eight episodes of the first season of Sacred Games were made available on Netflix in 191 different countries. More than 20 languages are used as subtitles for the series. Critics largely gave it excellent reviews, praising the writing and acting in particular. The only Indian television series to make The New York Times' list of The 30 Best International TV Shows of the Decade is Sacred Games (Season 1). A third season is being thought about by the producers after the second season, which debuted on August 15, 2019, received a mixed reception. According to Siddiqui, there won't be a third season because the finale of the show was left open-ended. The renowned author Paulo Coelho praised Nawazuddin's work.
Nawazuddin Siddiqui's Upcoming Movies
Bole Chudiyan
With their much anticipated flick Bole Chudiyan, Bollywood actresses Tamannaah and Nawazuddin Siddiqui will soon be seen on screens as a passionate pair. The film, which Siddiqui's brother Shamas Nawab Siddiqui directed, is based on the former's real-life experiences. It will be Shamas' first movie to direct.

The Nawaz starrer began filming in August 2019. According to rumours, the story is set in Lucknow and depicts the love story of a bangle merchant and a local girl. With their much anticipated flick Bole Chudiyan, Bollywood actresses Tamannaah and Nawazuddin Siddiqui will soon be seen on screens as a passionate pair.
Sangeen
Sangeen is an upcoming Hindi film is titled Sangeen. Jaideep Chopra is directing the film, which will have Nawazuddin Siddiqui and Elnaaz Norouzi in the key roles.
Noorani Chehra
Unreleased in Hindi is the film Noorani Chehra. Nawazuddin Siddiqui and Kriti Sanon's Sister Nupur Sanon will play the key roles in the Navaniat Singh-directed film.
Jogira Sara Ra Ra
An upcoming romantic comedy movie in Hindi with the working title Jogira Sara Ra Ra was written by Ghalib Asad Bhopali, directed by Kushan Nandy, and co-produced by Kiran Shroff and Naeem Siddiqui. Nawazuddin Siddiqui, Neha Sharma, Sanjay Mishra, and Mahaakshay Chakraborty all play major parts in the movie.
Nawazuddin Siddiqui's Career Timeline
Nawazuddin Siddiqui's Controversies
Spy on his Wife Aaliya
According to Reports, the actor was reported to the police for allegedly spying on his wife. When Thane police detained 11 suspects, mostly detectives, for improperly obtaining call data records, the actor's name was made public (CDR). Nawazuddin Siddiqui reportedly hired a private investigator to spy on his wife and retrieve her call logs. In 2020, Nawazuddin's wife Aaliya sued for divorce on the grounds of adultery. In her testimony, his wife claimed that the star had maintained regular contact with three or four girls even when she was pregnant. Later, Aaliya revoked the divorce, saying it would be bad for the future of their kids.
Controversy on Nawazuddin Siddiqui's Book Launch
An Ordinary Life, a biography of Nawazuddin Siddiqui, had to be withdrawn after the actor exposed certain material from it. The actor talked about his romance with Sunita Rajwar and Niharika Singh, his co-stars. The experiences that were included in the memoir, however, were not well received by the ladies, who said the actor had altered the truth. Siddiqui claimed that their relationship lasted one and a half years, but Niharika Singh called him out for fabricating the tale of their brief romance. The actor was criticized by Rajwar in a lengthy Facebook post that he titled, An Ordinary Life of Extraordinary Lies.
Fight with Rishi Kapoor
Rishi Kapoor was outraged by Nawaz's comment that romantic performers only run about the trees, and he criticized Nawaz for it, saying it is straightforward to comment but unquestionably not easy to sing songs and romance the leading ladies. According to India Today, he also referred to Nawaz as a mediocre actor who lacks the charisma or talent to master the art of dancing around trees like Rishi and many other actors.
Nawazuddin Siddiqui's Net Worth
Self-made actors are quite uncommon in the world. One such person is Mr. Nawazuddin Siddiqui, also referred to by his supporters as Nawaz. Nawazuddin is a trained actor and is a man of great courage; he is currently one of the most respected performers in the world of cinema across the globe. He is among the highest-paid performers in the world and is also referred to as the hit machine of Bollywood cinema.

According to estimates, Nawazuddin Siddiqui has a net worth of about 13 million dollars, or 96 billion rupees in Indian currency (i.e. Approx. Ninety-Six Crore INR). He charges astronomical sums for each endorsement, which accounts for the majority of his income. He is also the busiest actor in the movie business, working on numerous projects.

Additionally, it has been noted that Nawazuddin's net worth has increased by 24% during the past several years. Mr. Siddiqui is one of the biggest taxpayers in the nation and ranks first when it comes to income tax payments.

Nawazuddin Siddiqui resides in Mumbai, Maharashtra's Versova neighborhood. In 2017, Nawazuddin Siddiqui purchased this opulent residence. This real estate property is worth approximately Rs.12.8 crores.

Nawazuddin Siddiqui's car collection is average. Nawazuddin Siddiqui is the owner of some of the finest luxury vehicles in existence. Nawazuddin Siddiqui is an owner of the Mercedes Benz, BMW, and Audi car brands.

Nawazuddin Siddiqui is one of the most well-liked performers in India and other nations due to his versatility. Nawazuddin is not just an actor but also a stage performer and a reality TV programme host. He has also made investments in a number of real estate ventures. Therefore, it is extremely likely that Nawazuddin Sir's net worth will increase over time.
Nawazuddin Siddiqui's Awards and Achievements
2012-New York Indian Film Festival-Dekh Indian Circus-Best Actor-Won
2012-WonGQ Men of the Year Awards0Breakthrough Personality of the Year
2013-Won Asian Film Awards-Talaash-Best Supporting Actor
2013-Asia Pacific Film Festival-The Lunchbox-Best Supporting Actor-Won
2013-Won-Stardust Awards-Kahaani-Best Supporting Actor
2014-Chicago South Asian Film Festival-Outstanding Achievement in Cinema-Won
2016-Won Zee Cine Awards-Bajrangi Bhaijaan-Best Actor in a Comic Role
2016-Won Zee Cine Awards-Badlapur-Best Performance in a Negative Role
2017-New York Indian Film Festival-Haraamkhor-Best Actor-Won
2018-Won GQ Men of the Year Awards-Manto-Actor of the Year
2019-Asian Film Talent Award (SIFF)-Sacred Games-Lesley Ho Asian Film Talent-Won
2019-Cardiff International Film festival-Golden Dragon Award for Excellence in Cinema
10 Interesting Facts about Nawazuddin Siddiqui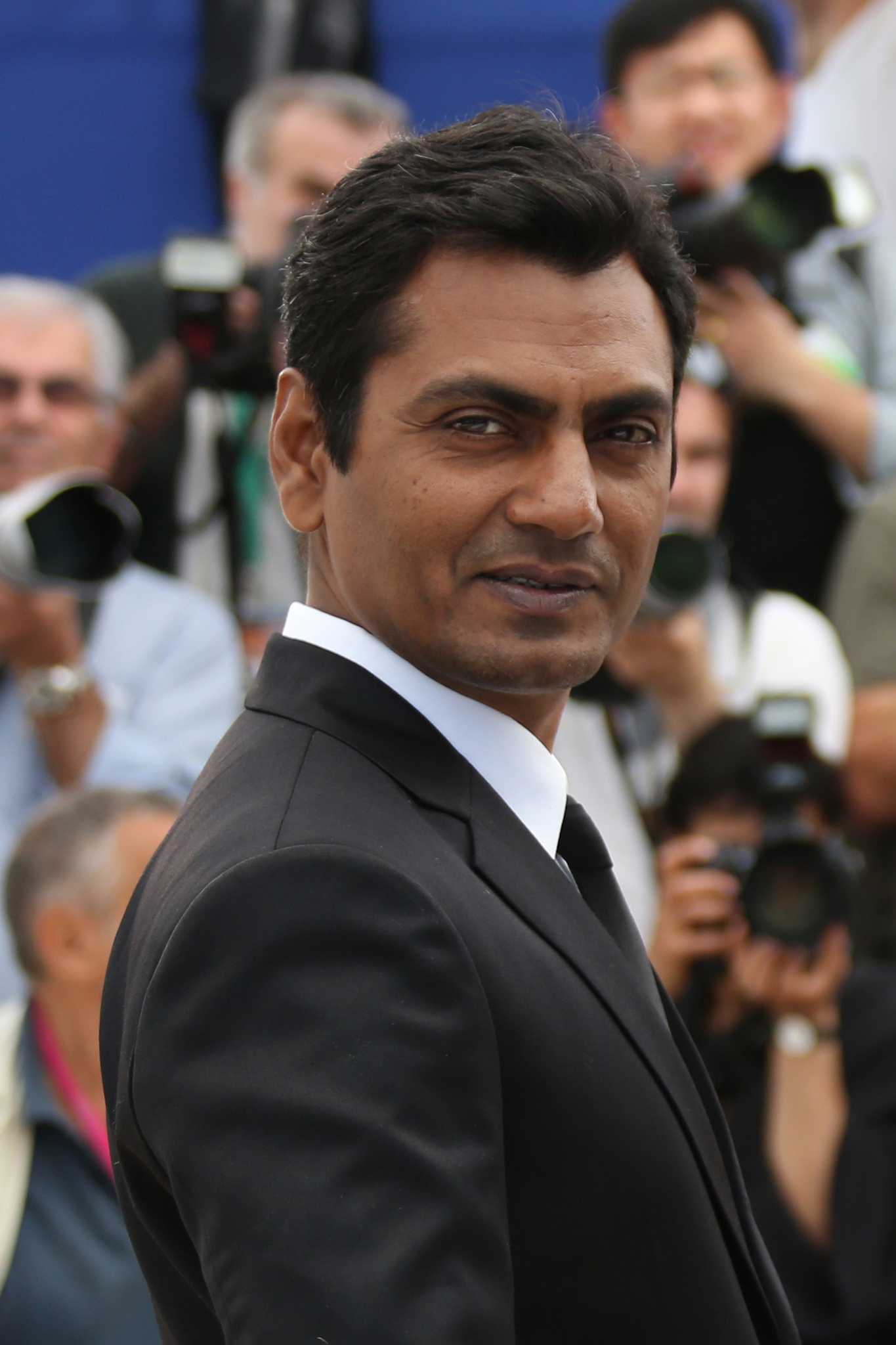 In the U.P., he was born in Budhana. He has 7 brothers and 2 sisters, and his father was a farmer.
His earliest memories are getting up at four in the morning to work on the farm with his father before starting school.
He worked for nearly three years as the chief chemist at SCME Petrochemicals in Baroda while attending college to study science.
He arrived in Delhi in 1992 due to job boredom. He was required to stand from 9 am to 6 pm as part of his watchman employment.
He played a tree in Uljhan, an adaptation of a story, and had to hold his hands up in the air like branches for two hours. Because Manoj Bajpayee was the star, he did it.
He received 500 Rs. for his debut role as a dhobi in the Pepsi Sachin Ala Re ad.
Despite his little parts, he was unable to pay his rent in 2004 and moved in with a senior NSD on the understanding that he would cook for him.
Later, he appeared in the films Black Friday, New York, Firaaq, and Peepli [Live]. However, things really took off with Kahaani, in which he played the stern commander Khan.
His parents had to take two buses and go 40 kilometres to watch Kahaani when it was released.
He battled for 12 years before Gangs of Wasseypur helped him achieve fame.
Nawazuddin Siddiqui's Profile Summary
Nawazuddin Siddiqui Hometown
Muzaffarnagar, Uttar Pradesh, India
Muzaffarnagar, Uttar Pradesh, India
Nawazuddin Siddiqui Date of Birth
Nawazuddin Siddiqui Notable Work
Jannat, Once Upon a Time in Mumbai
Nawazuddin Siddiqui First Movie
Nawazuddin Siddiqui Net Worth in Rupees
Nawazuddin Siddiqui Zodiac Sign
Social Media
Frequently Asked Questions