Manoj Bajpayee Biography, Career, Life Story, Networth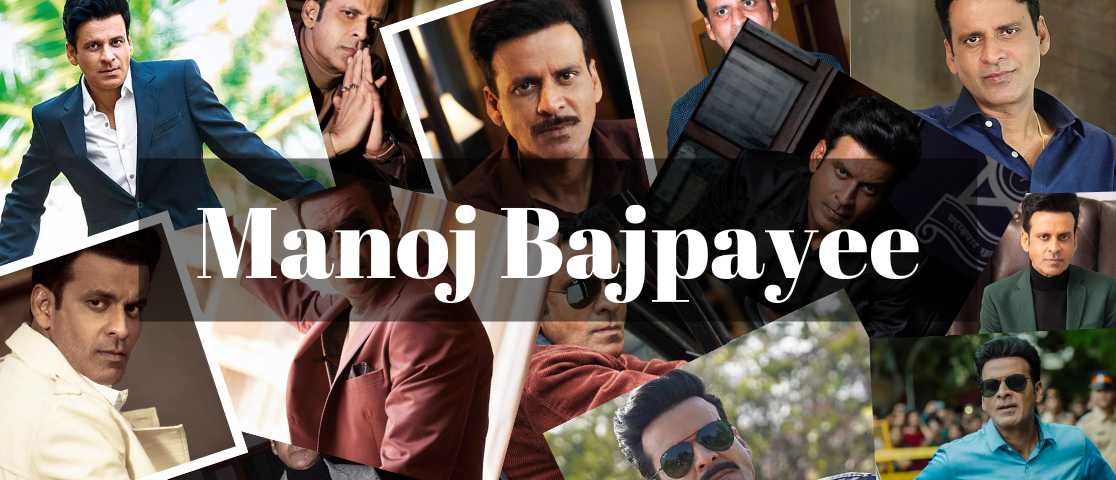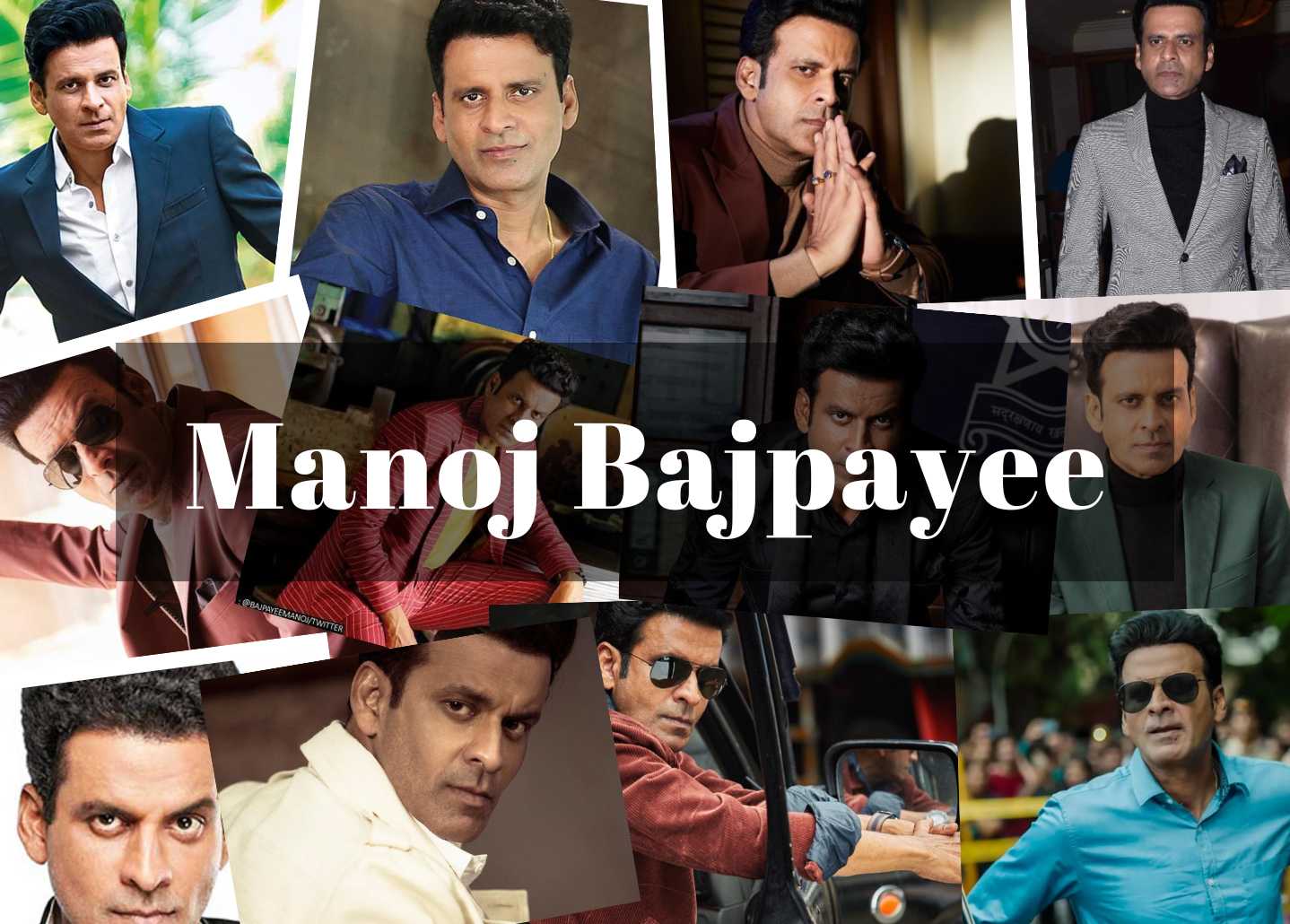 Childhood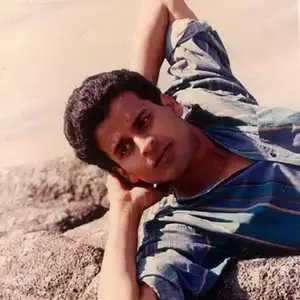 Manoj Bajpayee the well-known and devoted actor was born in Belwa, a tiny town in Bihar's West Champaran region. When he was younger, Manoj Bajpayee was not as self-assured as he appears to be on television. He was so bashful that his teacher made him recite a poem by Harshvardhan Rai Bachhan every day in class to help him feel better about himself. His parents gave him the name Manoj Kumar after the well-known actor. They wanted their son to pursue a career in medicine, but Manoj Bajpayee has always had a strong interest in theatre and acting.


He moved to Delhi at the age of 17 and applied to the National School of Drama, taking inspiration from the great actors Nasiruddin Shah and Om Puri. However, he was turned down four times in a row. He decided to join Barry John's Theatre Group after being turned down by the National School of Drama and began working with him. Additionally, he got paid for this employment, which aided in his financial stability. When he got into The National School of Drama, they were willing to hire him for a position as a teacher there.

Age
Manoj Bajpayee was born on the 23rd of April. He was born in the year 1969. As of 2023, Manoj Bajpayee is 53 years old.
Family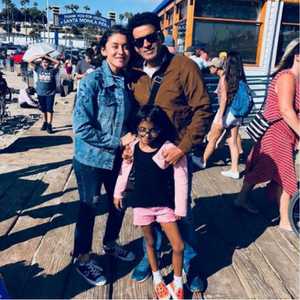 On April 23, 1969, in a small village called Belwa close to the city of Bettiah in West Champaran, Bihar, Manoj Bajpayee was born into a brahmin household. He was given the name Manoj Bajpayee in honour of the star Manoj Kumar and is the second child among his five other siblings.

Poonam Dubey, one of his younger sisters, works as a fashion designer for the motion picture industry. His mother was a homemaker, and his father was a farmer. As the son of a farmer, Bajpayee would work in the fields while they were on vacation. He had always dreamed of being an actor.

Education
Being from a middle-class family, he completed the fourth standard of his studies in a hut school before continuing his education with Bettiah. After finishing his 12th grade at Maharani Janaki in Bettiah, he changed schools and enrolled at Ramjas College Delhi University.

Both Manoj Bajpayee and his family found and knew learning and gaining education to be very difficult tasks. His parents had to see to it that all of their kids had respectable educations in an equitable environment.

Relationships
During his struggling period, Manoj Bajpayee married a Delhi-based girl. The relationship was not that successful. Less than two years after getting married, their relationship came to a horrible end, and they filed for divorce. So Manoj Bajpayee got separated from his first wife.
Wife Shabana Raza
After a few years, he met Shabana Raza, commonly known as Neha, who made her acting debut in the 1988 film Kareeb. Manoj Bajpayee and Shabana Raza fell in love and were wed in 2006. They have a lovely daughter named Ava Nayla and are happily married. He once said in an interview that having his own daughter has made him comprehend the struggles his parents must have faced in raising him and his siblings to feel as important as possible.

Manoj Bajpayee Struggles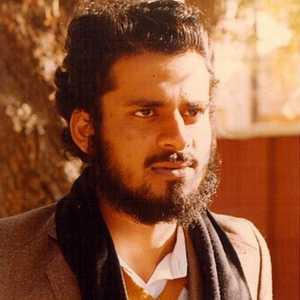 Manoj Bajpayee once felt hopeless about his future and wanted to take his own life. Manoj Bajpayee acknowledged this reality and asserted that he attempted suicide because he had lost hope in his life and was frustrated. This was also after he appeared in three or four movies, none of which were well received because they didn't work. He had a difficult year in 1971 because, although being a brilliant and aspiring actor, he struggled to get work. He struggled to find a job and received poor pay on top of that.

Career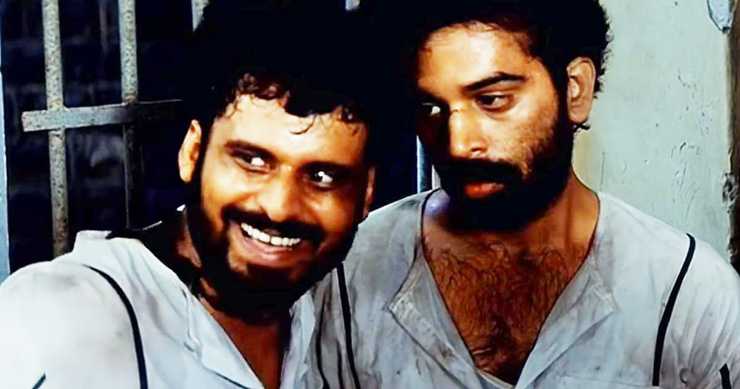 After playing a brief part in Govind Nihalani's 1994 film Drohkaal, Manoj Bajpayee appeared in the biographical drama Bandit Queen (1994). Shekhar Kapur was given his name by the movie's casting director, Tigmanshu Dhulia. Bajpai was a candidate for the dacoit Vikram Mallah role in the movie, but Nirmal Pandey ultimately won the part. In the movie, Bajpayee plays the dacoit Mann Singh.

He also worked on the period's Kalakaar television series, which was directed by Hansal Mehta and Imtihaan (Doordarshan). When Mahesh Bhatt offered him the role in the Doordarshan soap opera Swabhimaan (1995), Bajpayee was a struggling actor. He accepted a cheap payment to perform the serial. Next, Bajpayee made brief appearances in movies like Dastak (1996) and Tamanna (1997). When Ram Gopal Varma, the director, was casting for the comedy Daud (1997), in which Bajpayee played a supporting role, he came across the actor.

After the movie was finished, Varma expressed regret for giving Bajpayee such a little part. He then assured Bajpayee of a key position in his upcoming movie. Their subsequent collaboration was in the crime drama Satya (1998). In the movie, Rana Bajpayee plays the mobster Bhiku Mhatre, who teams up with the main character to create a network in the underworld of Mumbai.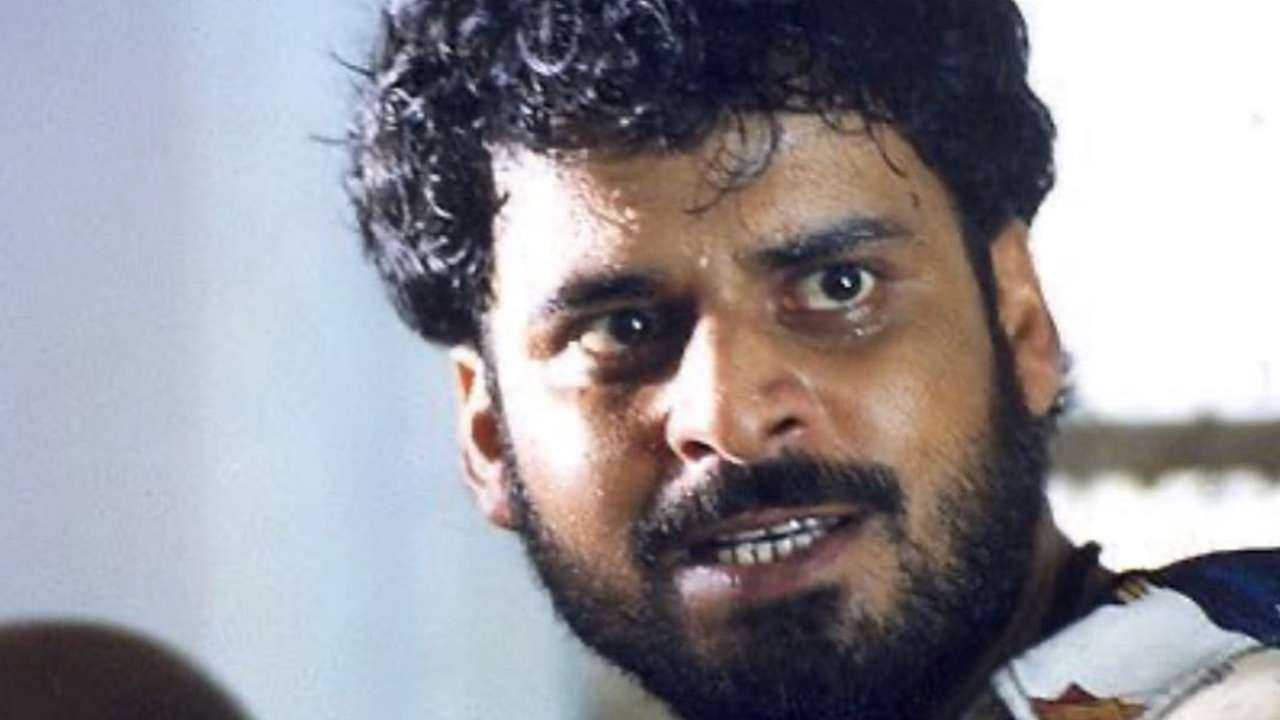 Most of Satya's scenes were shot in Mumbai's actual slums. It debuted to largely favorable reviews at the 1998 International Film Festival of India. Bajpayee and other performers' performances, according to Anupama Chopra, were "so good that you can almost smell the Mumbai grime on their sweaty bodies." The movie was a financial hit, and Bajpayee's performance earned him the National Film Award for Best Supporting Actor and the Filmfare Critics Award for Best Actor. Later, his performance was listed among Bollywood's "Top 80 Iconic Performances" in Filmfare's 2010 issue. Then, in 1999, Bajpayee and Verma worked together on the films Kaun and Shool, with Verma directing the former and producing the latter. Beginning the year 2000 for Bajpayee were the comedies Dil Pe Mat Le Yaar!! and Ghaath, both starring Tabu. Some political parties were divided by dialogue earlier. The supernatural thriller Aks by Rakeysh Omprakash Mehra was Bajpayee's first release in 2001. He was nominated for a Filmfare Award for Best Performance in a Negative Role for his negative portrayal of Raghavan Ghatge, a criminal who dies and is reincarnated in the guise of Manu Verma (played by Amitabh Bachchan). The next film was Zubeidaa, directed by Shyam Benegal and starring Rekha and Karisma Kapoor. He portrayed the two wives, polo-loving Maharaja Vijayendra Singh of Fatehpur. The Maharaja of Jodhpur, Hanwant Singh, served as the model for his persona.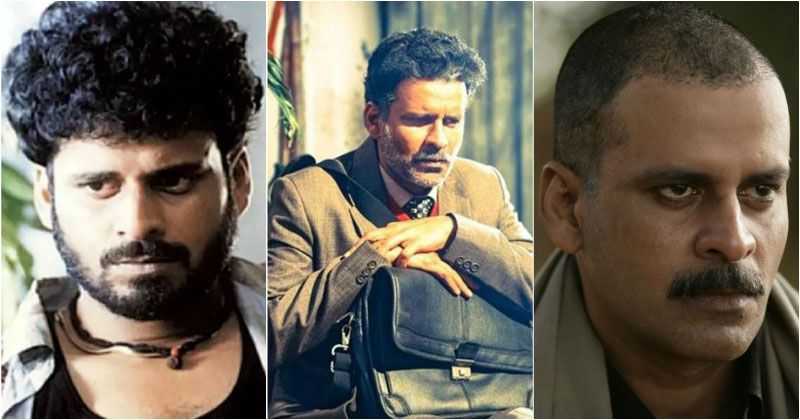 The road thriller Road was the only film that Bajpayee released in 2002. He was the film's antagonist, a hitchhiker who was revealed to be a psychotic killer after getting a ride from a couple (played by Vivek Oberoi and Antara Mali). Bajpayee was nominated for Best Performance in a Negative Role by Filmfare once more for the movie. In 2003, Bajpayee had his first film of the year, Pinjar, a historical drama set around the partition of India. The movie, which was directed by Chandraprakash Dwivedi, was based on the same-titled Punjabi novel. For his work in the movie, he won the National Film Special Jury Award. The following parts for Bajpayee were in the 2004 films Jaago, starring Raveena Tandon, Hanan, starring Makarand Deshpande, and the thriller Inteqam. He portrayed a police officer in Jaago who intervenes after his 10-year-old daughter is murdered and raped. He made a cameo appearance in Yash Chopra's romance drama Veer-Zaara the same year. (2004). The movie, which received a screening at the 55th Berlin Film Festival and amassed a worldwide gross of over 940 million (US$12 million), became the highest-grossing movie of the year. In 2005, Bajpayee appeared in the drama Bewafaa, the suspenseful Fareb, and the English-language movie Return to Rajapur, all directed by Dharmesh Darshan. He appeared in Happy, a Telugu romantic comedy (2006).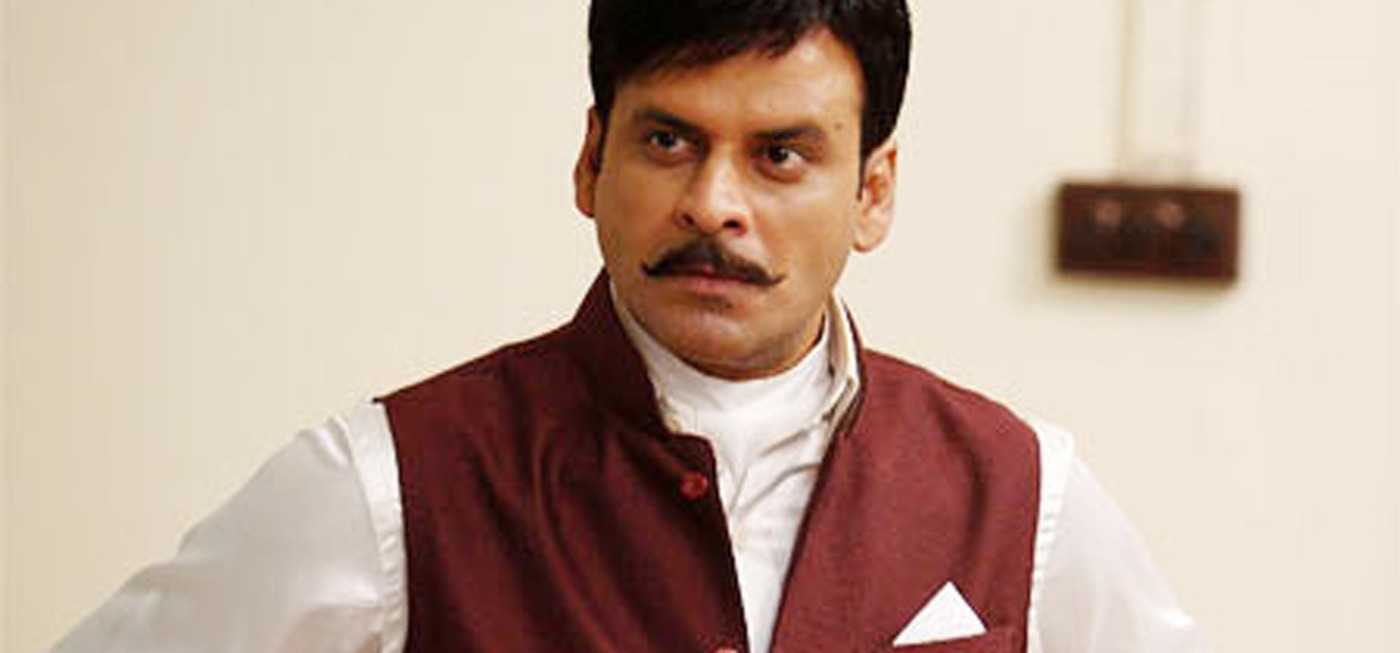 Major Suraj Singh in 1971 was portrayed by Bajpaye in 2007. The 1971 Indo-Pakistani War saw the capture of six Indian army men, who are the subject of the movie. After being imprisoned in Pakistan, they manage to escape. Despite his criticism of the movie, Rajeev Masand of CNN-IBN stated that "Bajpayee is in fantastic form, he holds back primarily and creates a character that communicates more with his eyes than with words." He then appeared in Ganesh Acharya's drama flick Swami alongside Juhi Chawla. The year's last Bajpayee release was the anthology movie Dus Kahaniyaan. He co-starred with Dia Mirza in the Sanjay Gupta-directed film Zahir. In Prakash Jha's high-profile ensemble political thriller Raajneeti from 2010, Bajpayee played the lead role. Bajpayee "grab eyeballs in scenes," according to Nikhat Kazmi of The Times of India, and "bring[s] back memories of his mesmeric performances." Indian trade writers were concerned that Raajneeti wouldn't be able to recoup its $ 7.9 million (600 million) investment. Nevertheless, the movie was a huge financial hit, grossing more than 1.43 billion ($19 million) globally. For the movie, Bajpayee was nominated for Best Supporting Actor at Filmfare. After that, he appeared in the comedies Dus Tola (2010) and Vedam (2010) in Telugu (2010). In the animated movie Ramayana: The Epic, which was based on the Indian epic Ramayana, he also gave the voice of Rama.

His subsequent movie, Aarakshan (2011), was a socio-drama about caste-based reservations in India. Prior to its theatrical debut, the movie was outlawed in Uttar Pradesh, Punjab, and Andhra Pradesh due to backlash from some organizations. Although trade journalists had great hopes for the movie, it eventually failed to perform well at the box office. The suspenseful Lanka was Bajpayee's next film (2011).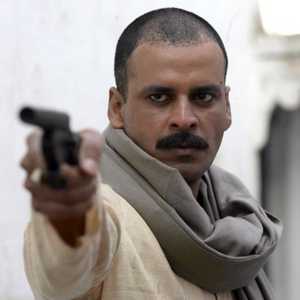 In 2012, Anurag Kashyap's two-part criminal drama Gangs of Wasseypur featured Bajpayee. In the first one, his persona Sardar Khan made an appearance. Bajpayee shed four kg of weight and shaved his head in order to get into character. It had its world premiere in 2012 at the Cannes Film Festival and in 2013 at the Sundance Film Festival. On June 22, Gangs of Wasseypur was released in India to favourable reviews. His best performance since Bhiku Mhatre in Satya, according to Anupama Chopra. Bajpayee received a nomination for the Filmfare Award for Best Actor for his work in the movie. The historical drama Chittagong (2012), which is based on the Chittagong armoury raid, was his subsequent movie. Surya Sen, a Bengali freedom fighter, was represented by Bajpai in it, and he received no payment for the role.
Bajpayee's subsequent movie, Tevar, saw him continuing to take on unpleasant roles (2015). The movie, a remake of the 2003 Telugu film Okkadu, debuted to poor reviews and failed at the box office. He and Raveena Tandon both starred in the patriotic-themed short Jai Hind that same year. The short, which has a 6 minute runtime, was posted on YouTube just before Indian Independence Day by OYO Rooms. In 2016, Bajpayee appeared in the short film Taandav. The film, which was directed by Devashish Makhija and was made available on YouTube, showed the pressures and situations that an upright police constable must deal with. In Hansal Mehta's biographical drama Aligarh, which was released in the same year, he played professor Ramchandra Siras.

The spy thriller Naam Shabana, a sequel to the 2015 film Baby with Taapsee Pannu reprising her role as Shabana, was Bajpayee's first release of 2017. He collaborated once more with Ram Gopal Varma for the crime drama Sarkar 3 that same year. The third movie in the Sarkar series was this one. His portrayal in the movie was somewhat based on Arvind Kejriwal. Bajpayee made a brief appearance in the drama movie Rukh later that year.

In Devashish Makhija's film Bhonsle, Manoj Bajpayee portrayed a terminally sick former Mumbai police officer who makes friends with a North Indian girl while the city's residents try to drive out the migrants. Namrata Joshi praised his acting, calling it "astounding in his internalization of Bhonsle and performs with not just his face but by deploying his complete body." Other critics also praised the movie and his performance. He won his first National Film Award for Best Actor for the part, as well as his second Asia Pacific Screen Award for Best Actor Performance.

In the 2020 criminal thriller Mrs. Serial Killer, directed by Shirish Kunder and starring Jacqueline Fernandez, Manoj Bajpayee played a minor part. The movie received a poor reception after its Netflix premiere. The comedy film Suraj Pe Mangal Bhari, in which he costarred with Diljit Dosanjh and Fatima Sana Shaikh, was his final release of the year. Due to the COVID-19 pandemic, it was the first movie to have a theatrical premiere in India after over eight months. The following year, he provided the narration for Neeraj Pandey's Discovery+ documentary series Secrets of Sinauli. In the suspenseful film Silence... Can You Hear It?, Bajpayee also played a police officer attempting to investigate a murder. When the movie debuted on ZEE5, the reviews were divided.

Career Timeline
Upcoming films
Gulmohar
Manoj Bajpayee plays the lead character in Gulmohar, a social drama that was directed by Rahul V. Chittella. Others with significant roles include Kaveri Seth, Simran Rishibagga, and Suraj Sharma.


The much-anticipated film Gulmohar, starring Manoj Bajpayee and Sharmila Tagore, has just released its trailer. The film, which was directed by Rahul Chittella, is a tale of emotional ties, familial love, and other factors that keep families intact.

Mughal Road
It describes the conflict between Pakistan and Kashmir that erupted after Kabailies led by the Pakistani army crossed into the Baramulla region of Kashmir. Raja Hari Singh, the ruler of Kashmir at the time, then asked India for military assistance. Arjun Rampal, Aarif Zakaria, and Boman Irani all play significant roles in it in addition to Manoj.

Raakh
The actor will soon be seen in his long-pending project Raakh where he will share screen space alongside Bollywood's known action hero John Abraham. It is directed by Milap Zaveri and produced by Nikhil Advani. John, Manoj, Milap, and Nikhil had also worked earlier in the 2018 vigilante action film Satyameva Jayate.

Despatch
Despatch is an investigative thriller movie. According to reports, the actor will portray a journalist in the movie. The movie will debut straight on a streaming platform however, the identity of the digital site hasn't yet been revealed. Sahana Goswami, a star of Rock On, is also featured. produced by Ronnie Screwvala's own production company RSVP movies with his financial support.

Kabzaa (2023)
Future Kannada-language action movie Kabzaa, titled Possession, is being directed by R. Chandru. Upendra, Sudeepa, and Shriya Saran play the three main lead characters in the movie. According to reports, the movie offers a glimpse into mafia life in pre-independence through 1980s India.

During the British Raj, renowned freedom warrior Raja Amareshwara is slain. In India between 1960 and 1984, his son Arkeshwara ascends to the position of king of the underworld due to unfortunate events.
Top 5 Best Movies and Web Series.
It goes without saying that Manoj Bajpayee is among the best actors working today. The actor has produced several excellent films over the past three decades, both in terms of his engaging acting abilities and his precise line delivery. From Sardar Khan in Gangs of Wasseypur to Srikant Tiwari in The Family Man, the actor has repeatedly shown his flexibility in a range of roles. And as of right now, we have produced a list of the actor's top films.

The Family Man
A working guy from the National Investigation Agency works to safeguard the country from terrorism, but he also needs to keep his family safe from his secret employment. The Family Man demonstrates a high level of social and political consciousness, but it falls short due to its awkward expositional handling and lack of tonal coherence. It's clever, funny, and surprisingly timely for the audience.

Satya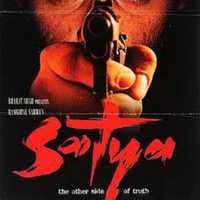 When this criminal drama was first produced, it immediately gained popular with the audience because to its engaging plot. Six Filmfare Awards and a National Film Award were among the accolades the film received. It goes without saying that it was one of the actor's best performances.
Many Indian film reviewers and academics rank Satya as one of the best movies ever made and have labelled it a cult classic over the years. One of the ten most influential movies of the last ten years, according to cinema critic Rajeev Masand. It served as the basis for multiple sequels, including Company (2002), D (2005), and Satya 2 (a direct sequel) (2013).

Gangs Of Wasseypur
The actor's career was completely changed by this crime action thriller, the opening chapter of the Gangs of Wasseypur franchise. The film, which focused on the politics and retaliation between three crime families, took home several honours, including the Best Movie and Best Actress Filmfare Awards.

Gangs of Wasseypur was one of just a few Hindi-language movies to have its whole exhibited at the 2012 Cannes Directors' Fortnight. In January 2013, it was also shown at the Sundance Film Festival. It was shot in Varanasi, Bihar, and Chunar, and the locations served as inspiration for the soundtrack, which primarily comprises of Indian folk music.


Special 26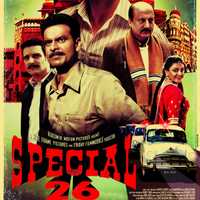 This heist drama, which successfully blends humour and suspense, is regarded as one of the best films of that year. The 1987 opera house robbery, in which several individuals impersonating CBI investigators carried out an income tax raid on a renowned jeweller, served as the inspiration for the film. Manoj Bajpayee, who played CBI Officer Waseem Khan in the film, delivered a standout performance.

Pinjar
This historical drama, which is one of the actor's best works, is based on the same-named Amrita Pritam novel. The film, which is set during the country's division, tells the heartbreaking story of how two families are torn apart by the division and how they deal with the resulting emotional pain. Manoj Bajpayee, who played Rashid in the film, won the National Film Award (Special Jury Award) in 2004 for his superb performance.

Controversies
KIFF and Bhonsle movie controversy
Bhonsle, a film by Manoj that was chosen for the competition of Indian language films by the Kolkata International Film Festival (KIFF), was later taken down from the website of the event. Devashish Makhija, the director of Bhonsle, then expressed his rage over the removal of his film from the competition. As a response, the festival committee stated that "films in the competition area need to be India Premieres" and "because Bhonsle is not, it cannot be in the competition portion."

National film award
For his acting, Akshay Kumar received a National Film Award. However, Manoj Bajpayee was acclaimed and expected to win for his performance in the Aligarh movie on social media.

Manoj Bajpayee on Salman's Raped Women controversy
Salman courted controversy when he admitted, in the course of a media interview, that playing a wrestler in his next movie Sultan made him feel like a raped woman leaving a ring. There was a lot of uproar about this, and Salman was requested to apologise. Salman didn't mean any harm, but he used the incorrect words to convey his views, Manoj responded when the media inquired about his thoughts on the situation.

Kriti controversy
Manoj performed in the Kriti movie directed by Shrish Kunder. But during a legal dispute between the director and Nepali filmmaker Aneel Neupane, this movie was accused of plagiarism and was removed from YouTube. Manoj expressed his displeasure in an interview about the incident.

The Family Man Controversy
The Family Men on Netflix included Manoj as an actor. Manoj's The Family Men was called anti-national by RSS magazine because it fosters sympathy for terrorists!

Networth
In addition to becoming well-liked and respected, Manoj Bajpayee has made a substantial fortune from all of his films and web series. Manoj Bajpayee has a net worth of $15 million, which is roughly equivalent to 111 Crore Indian Rupee. This figure is only an estimate; he hasn't disclosed his exact net worth to anyone.

Award
Filmfare Awards
2017 Critics Award Best Actor Aligarh
2017 Best Actor Male Short Film Taandav
2000 Best Performance Critics Award Shool
1999 Best Performance Critics Award Satya
2021 Best Actor In A Drama Series (Critics) The Family Man Season 2
2020 Best Actor In A Drama Series (Critics) The Family Man
National Awards
2019 Best Actor Bhonsle
1998 Best Supporting Actor Satya
Indian Television Academy Awards
2021 Best Actor - Drama - OTT The Family Man Season
Profile Summary
How to book a personalised celebrity video wish from a celebrity similar to Manoj Bajpayee?
Knowing about Manoj Bajpayee is so much fun. How about getting a message from a celebrity similar to Manoj Bajpayee? Tring makes it possible!

Now you can get a personalised celebrity video message from over 12000+ celebrities!

What's better than your favourite celebrity making a video for your loved ones? This is your chance to get a personalised celebrity message from celebs like Daisy Shah, Shankar Mahadevan, Shaan, Salim Merchant, Shraddha Arya and many more!

All the best experiences, moments and special wishes in one FREE Celebrity Video!

It takes just 4 steps to share the best anniversary wishes with your wife. Surprise your loved ones now!


Click here to fill out the form above.
Fill in the required details
Click on "Claim Your Rewards"
Select your favourite celebrity.
Your Personalised Celebrity Shoutout Video/Message will be delivered to your mail/Whatsapp, which takes care of your pocket as well!
Ready to make memories?
Book your wish now!
Social Media
Frequently Asked Questions