Kriti Kharbanda | Movies, Age, Biography, Net Worth, Family

Zeenat Sayyed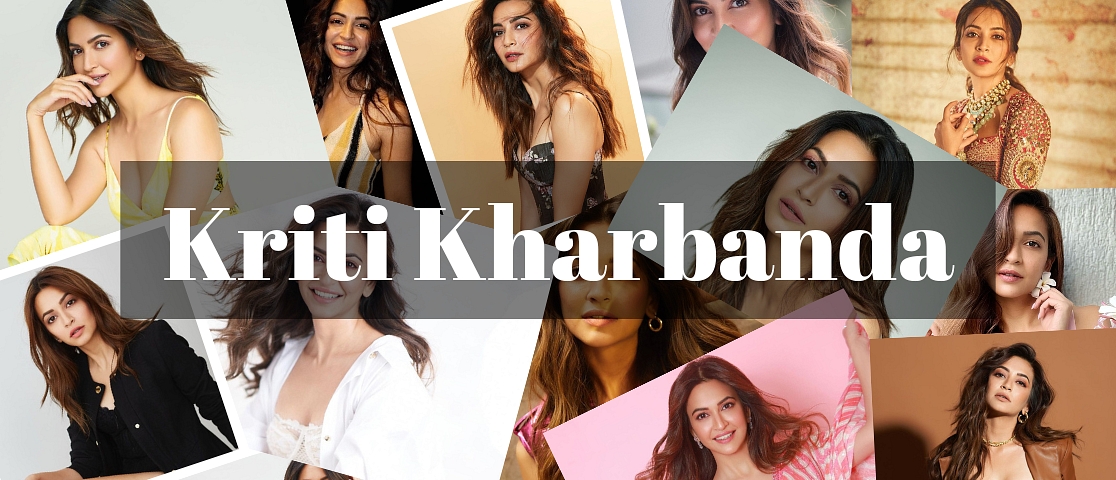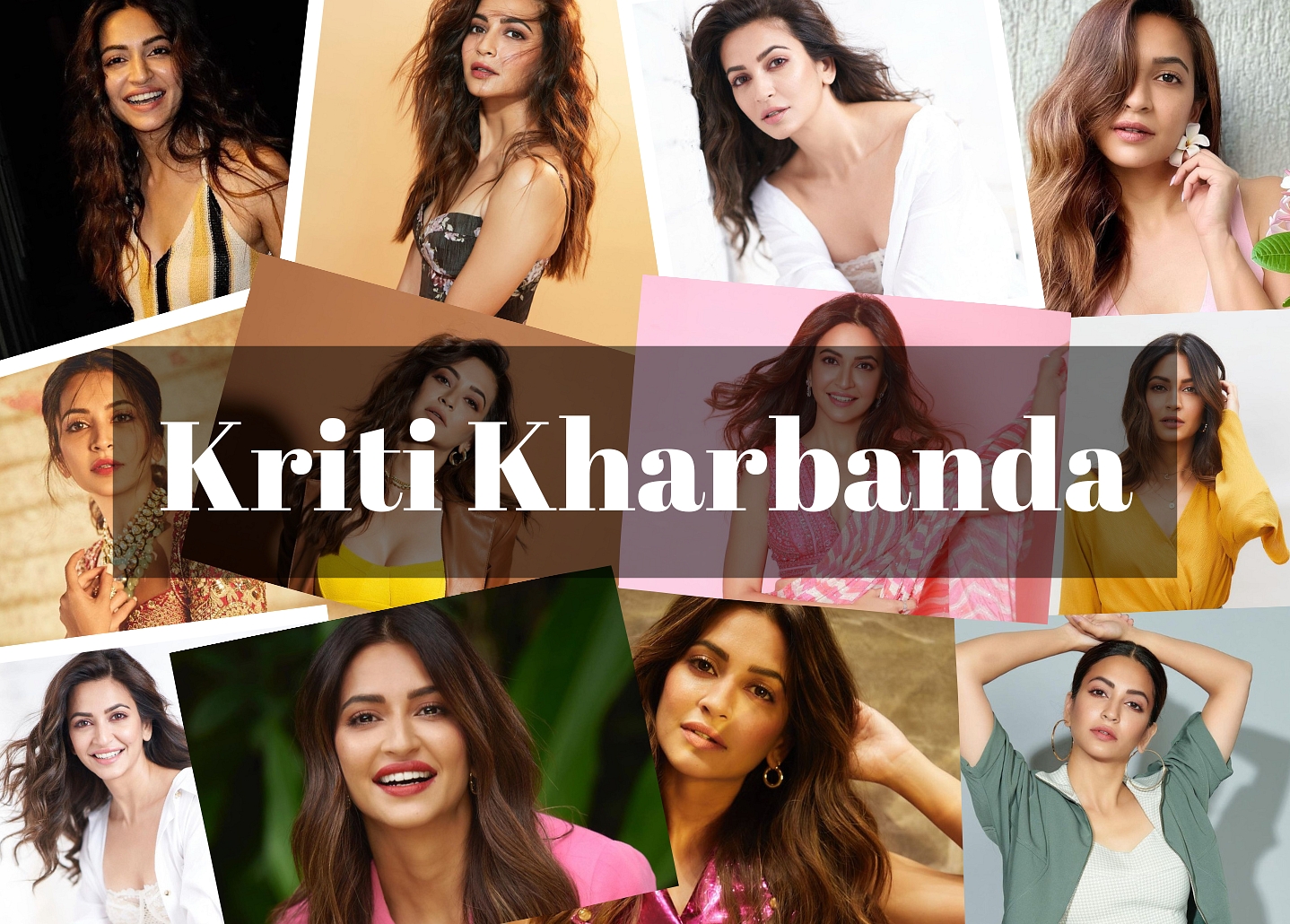 Kriti Kharbanda's Age and Kriti Kharbanda's Biography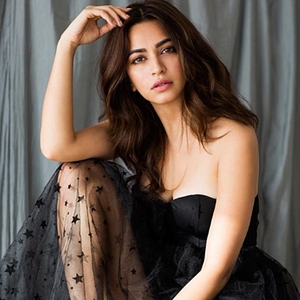 Indian actress Kriti Kharbanda has appeared in films in the languages of Telugu, Kannada, and Hindi. Model and actress Kriti Kharbanda is 28 years as of 2022. Kriti Kharbanda's Birthday is on October 29, 1990. The birthplace of Kriti Kharbanda is Delhi, India. Scorpio is Kriti Kharbanda's zodiac sign.

Modeling is where Kriti Kharbanda started her profession. Later, in 2009, she acted in her first Telugu film, Boni. She later received recognition for the 2010 Kannada film Chiru. Raaz: Reboot, her debut Hindi film, came out in 2016. She then participated in the 2017 Tamil film Bruce Lee. She also appeared in the following Hindi films: Veerey ki wedding, Pagalpanti, Guest in London, Karwaan, and Shaadi me Zaroor Aana.

She has also appeared in numerous Telugu and Kannada films. 2014's Super Ranga earned Kriti Kharbanda the SIIMA Award for Best Actress. For companies like Fair & Lovely, Bhima Jewelers, and Spar, Kriti has done modelling work.
Talk To Similar Celebrities
Kriti Kharbanda Family and Kriti Kharband's Education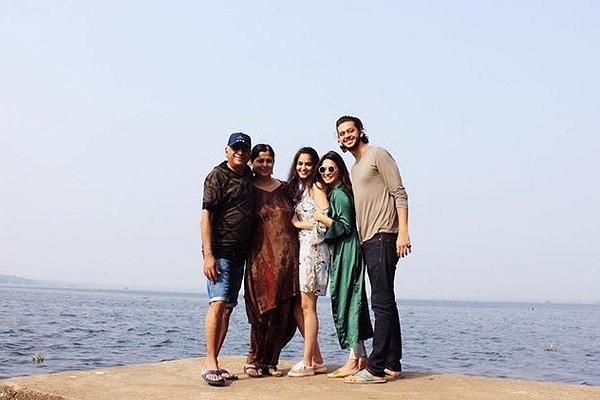 Ashwani Kharbanda, Kriti Kharbanda's Father, and Rajni Kharbanda Kriti Kharbanda's Mother raisedher in a Punjabi family in Delhi. Kriti Kharbanda's younger brother Jaiwardhan Kharbanda is a co-founder of Paper Plane Productions, and Kriti Kharbanda's younger sister named Ishita Kharbanda.

Early in the 1990s, she and her family made the move to Bangalore. She attended Bishop Cotton Girls' School, ISC, after completing her high school education at Baldwin Girls High School, and then graduated from Sri Bhagawan Mahaveer Jain College, the founding college of Jain University, Bangalore. She is a jewellery designer with a diploma.

Kriti Kharbanda was born in Delhi however her family moved to Banglore later and there Kriti did her schooling at Baldin Girls High School and Bishop Cotton Girls School. After that, she graduated from Shree Bhagwan Mahavir Jain's College. Kriti Kharbanda holds a diploma degree in Jewelry design.
Kriti Kharbanda's Affairs and Relationship
Sumanth
It was rumored that Kriti Kharbanda was dating actor-producer Sumanth Kumar, who was married to Telugu actress Kreeti Reddy in 2004 and is the nephew of Telugu star Akkineni Nagarjuna. But they both were divorced in just two years. According to the sources, Kriti and Sumanth had been dating for more than four years, on and off. According to insiders, the Raaz Reboot actress even purchased a home in Hyderabad in 2012 so that she could spend time with Sumanth.
Gaurav Arora
While filming Raaz 4 in Romania, Kriti Kharbhanda was reportedly also getting close with Kriti Sanon's ex-boyfriend, Gaurav Arora. When the Raaz crew was traveling from Sinaia to Sibiu, which was meant to be a long journey, Kriti Kharbanda made the unusual decision to go with Gaurav even though she had her own allotted car. The two were clearly close when Kriti Kharbanda made every effort to be with Gaurav as much as possible, hanging out on the sets, eating supper with him, and even accompanying him during the shooting. When asked about their budding affection in real life, producer Mahesh Bhatt laughed and responded: I constantly seem to let the cat out of the bag, but I think there are only cats.
Pulkit Samrat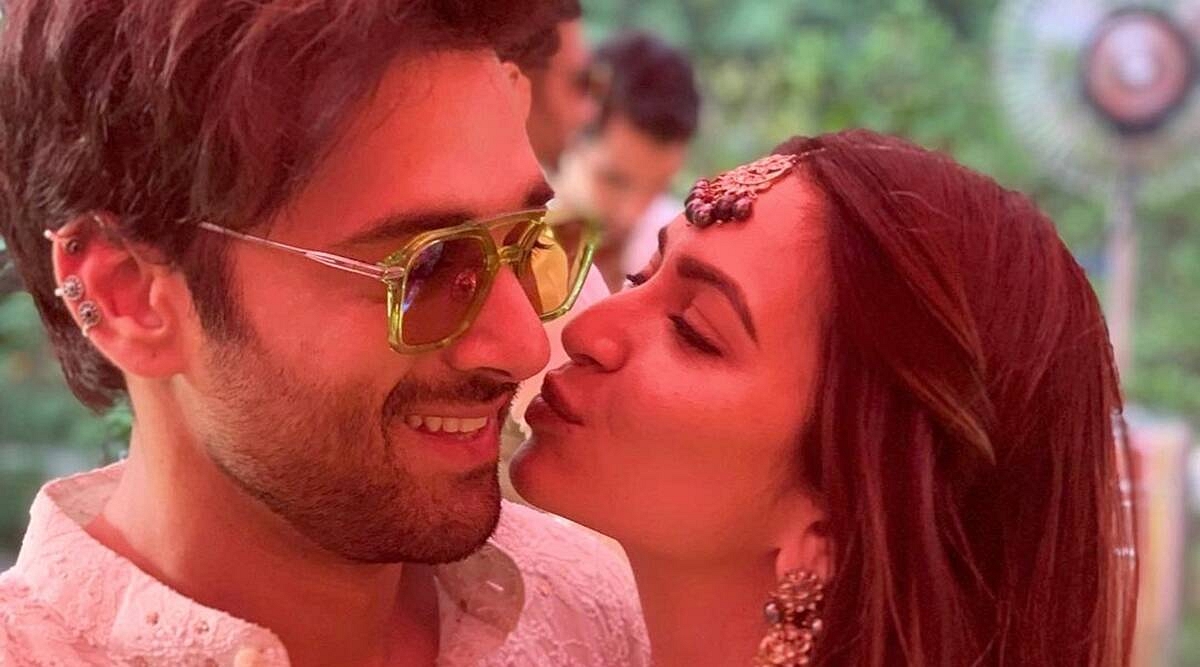 Kriti recently discussed her upcoming nuptials with actor-boyfriend Pulkit Samrat in an interview. She disclosed her relationship with Samrat, but she kept everything else very private. Kriti claimed that she only had to answer to her parents regarding future plans, such as marriage. According to rumors Pulkit Samrat was all set to become Kriti Kharbanda's Husband.

Speaking to ETimes about her upcoming nuptials I'll limit my response to my parents solely. I have a very private nature. But I also don't hesitate to embrace my reality since it is what it is. I was quite upfront about my dating life when Pulkit and I first met. I've already shared it with everyone, as honestly as I can. Anything beyond that, which is private and intended only for me and my family, is a very precious component of our relationship in my eyes.

I don't let anyone in there, thankfully or unfortunately. Although I am aware that there is interest, the fact is that for me, it is a sacred aspect of my relationship and a personal affair, and I only disclose it to the extent that I feel safe doing so Added she.
Kriti Kharbanda's Movies and Kriti Kharbanda's Career
Indian actress Kriti Kharbanda (born October 29, 1990) is well-known for her roles in Kannada, Hindi, and Telugu movies. Kharbanda began her career as a model before making her acting debut in the Telugu movie Boni in 2009. Kharbanda later appeared in the 2010 Kannada film Chiru, the 2016 Hindi film Raaz: Reboot, and the 2017 Tamil film Bruce Lee. Googly, Ala Modalaindi, Tirupati Express, Belli, Minchagi Nee Baralu, Shaadi Mein Zaroor Aana, Karwaan, Housefull 4, and Taish are a few of her other movies. For her performances, she has been recognised with a SIIMA Award and two Filmfare Award South nominations.
Kriti Kharbanda's First Movie: Super Ranga (2014)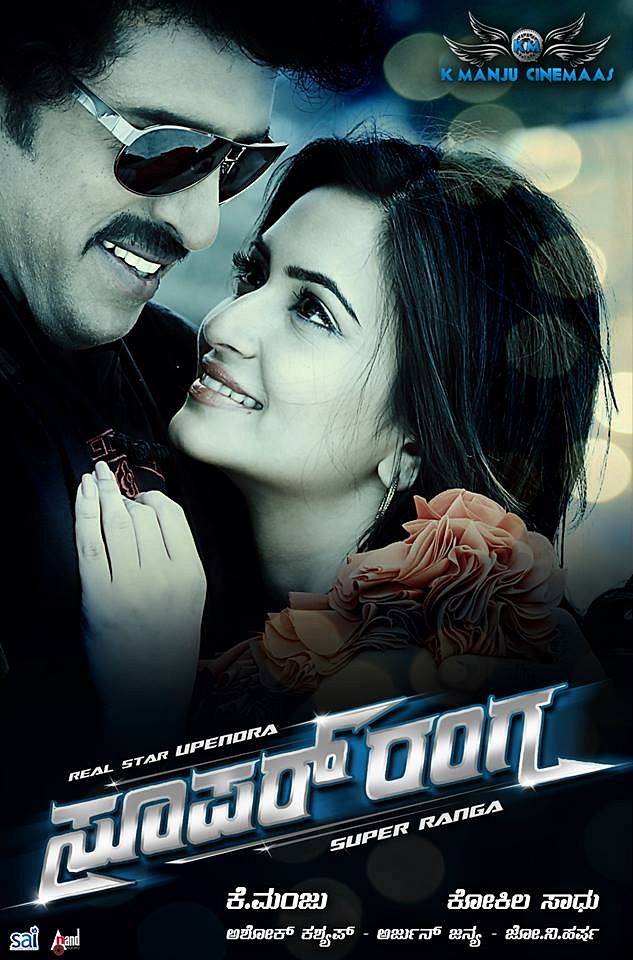 A young guy named Ranga craves excitement in life. He falls in love with Swathi but still yearns for the thrill; when Swathi weds a police officer, he creates a covert persona to deal with the situation.

Super Ranga is a 2014 Indian action comedy film in the Kannada language that was produced by K. Manju and directed by Sadhu Kokila. Upendra and Kriti Kharbanda play the leading parts. Priyanka Rao, Raghu Mukherjee, Hema Chaudhary Doddanna, Rangayana Raghu, Bullet Prakash, and Sridhar make up the supporting cast. The movie is a remake of the Kick movie from Telugu in 2009. The 35 days of its run with a one-week break after completing four weeks may have been influenced by the limited theater release.
Kriti Kharbanda's Movies: Raaz Reboot (2016)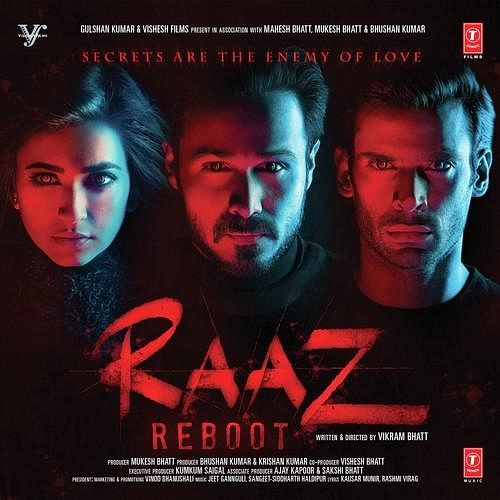 Newly-weds Shaina and Rehaan relocate to Romania after the former receives a job offer. Shaina discovers that her spouse is keeping a secret from her as she feels paranormal activity around her.

Vikram Bhatt wrote and directed the 2016 Indian horror thriller movie titled Raaz: Reboot. Emraan Hashmi, Kriti Kharbanda, and Gaurav Arora play the main characters. The movie is the fourth entry in the Raaz horror film series.

Sangeet-Siddharth and Jeet Gannguli collaborated to write the music for the movie. T-Series debuted Sound Of Raaz, the opening track from the movie, on YouTube on July 5, 2016. The song, performed by Jubin Nautiyal, pays homage to the custom of eerie music in classic horror movies. The complete album was made available on August 19, 2016.
Kriti Kharbanda's Movies: Shaadi Mein Zaroor Aana (2017)
Bright and driven Aarti is poised to launch a successful career for herself. She consents to Satyendar's marriage but breaks up the engagement when she finds she won't be able to work after their union.

Rajkummar Rao and Kriti Kharbanda play key roles in the movie; supporting cast members include K. K. Raina, Alka Amin, Vipin Sharma, Govind Namdev, Navni Parihar, Nayani Dixit, and Manoj Pahwa. The movie, which cost 130 million yen ($1.6 million) to produce, made 87 million yen ($1.1 million) in its first week and ended up making 194 million yen ($2.4 million) in total over the course of its whole theatrical run.

On November 10, 2017, Shaadi Mein Zaroora Aana was released in every country and received generally favorable reviews. Kumaar wrote the lyrics, and Anand Raj Anand, JAM8, and Arko composed the music.
Kriti Kharbanda's Movies: Pagalpanti (2019 )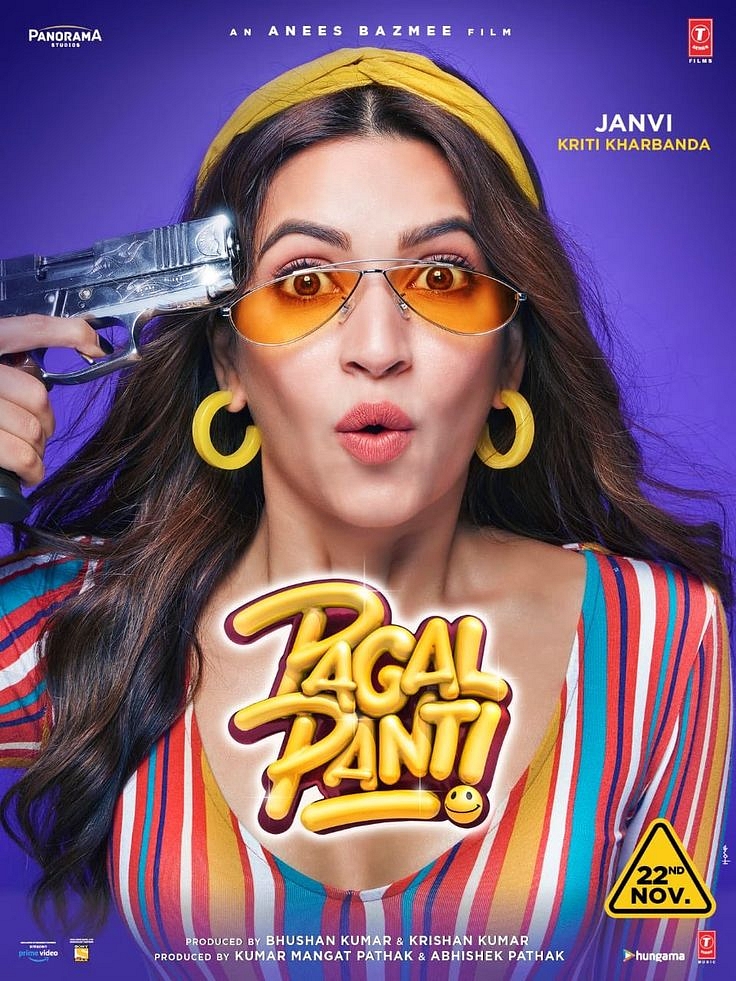 Three men who are viewed as losers by society want to make quick cash and become wealthy. They come up with a scheme to scam two thugs and steal their money, along with their respective women.

Madness, also known as Pagalpanti, is a 2019 Indian Hindi-language action comedy film that was written and directed by Anees Bazmee. It was also produced by Bhushan Kumar, Krishan Kumar, Kumar Mangat Pathak, and Abhishek Pathak under the umbrella of T-Series. Anil Kapoor, John Abraham, Ileana D'Cruz, Arshad Warsi, Pulkit Samrat, Kriti Kharbanda, and Saurabh Shukla are among the ensemble cast members that play the key characters in the movie.

Kriti Kharbanda's Movies: Housefull 4 (2019)
Three sisters will wed three brothers. One of the brothers learns, however, from a glimpse into the distant past that their brides have been mixed up with their current reincarnation.

A 2019 Hindi-language fantasy action comedy film titled Housefull 4 is directed by Farhad Samji and made by Fox Star Studios and Nadiadwala Grandson Entertainment. The movie, which is the fourth in the Housefull series, features a cast led by Akshay Kumar, Riteish Deshmukh, Bobby Deol, Kriti Sanon, Pooja Hegde, and Kriti Kharbanda. Sajid Khan, who had previously directed the first two parts of the movie, was in charge of the first half of the project until being replaced by Farhad Samji midway through filming as a result of Me Too claims.

According to Nadiadwala, the movie has the biggest budget of any comedy ever made in India. On October 25, 2019, Diwali, the movie was released in theaters in India, where it garnered mixed to unfavorable reviews. However, audiences did praise the ensemble's performances.
Kriti Kharbanda's Upcoming Movies
Alone (2022)
An upcoming thriller in the Malayalam language called Alone was written by Rajesh Jayaraman, directed by Shaji Kailas, and made by Antony Perumbavoor through Aashirvad Cinemas. The lone character in the movie is Kalidas, played by Mohanlal. The background music for the movie was written by Jakes Bejoy. In October 2021, principal photography took 18 days to wrap up. Kriti Kharbanda finished filming this movie. Her Charater is still unknown.
Kriti Kharbanda's Career Timeline
Kriti Kharband's Net Worth
Popular Indian model-actress Kriti Kharbanda primarily appears in Kannada, Hindi, Telugu, and Tamil movies. She rose to prominence as a notable actress in South Indian cinema. The actor achieved this status via her commitment and outstanding performances. She eventually rose to become one of the best Kannada actresses, with a large following, and found success in the Bollywood industry. She cares about her appearance and exercises to be healthy and fit. The actress receives between Rs 60 and Rs 70 lakhs each movie. She resides in Bangalore, India, with her family. Kriti just bought herself a White Hyundai SUV. Kriti Kharbanda has a net worth of $5 million, and the value of the rupee will be 35 Crores INR. Her Annual Income is 7+ Crores. She earns Monthly approx 30-35 Lakhs.
Kriti Kharband's Awards and Nominations
2013- Nominated SIIMA Awards-SIIMA Award for Best Actress—Kannada-Googly
2014- Won SIIMA Awards-SIIMA Award for Best Actress (Critics)-Super Ranga
2014- Nominated Filmfare Awards South-Filmfare Award for Best Actress – Kannada-Super Ranga
2015- Nominated Filmfare Awards South-Filmfare Award for Best Supporting Actress -Telugu—Bruce Lee: The Fighter
2015- Nominated SIIMA Awards-SIIMA Award for Best Supporting Actress -Telugu-Bruce Lee: The Fighter
Kriti Khrabanda's Interesting Facts
Kriti Kharbanda first fell in love with performing when she was a young child and has appeared in several commercials and modeling campaigns since then. Throughout high school and college, she continued to act in TV advertisements and models.
Kharbanda can credit her career to a Spar ad she filmed. Raj Pippala, the director, noticed her face on a billboard by chance and recognized star potential.
Kharbanda was determined to become a jewelry designer before pursuing a career in acting, and he even has a diploma in the field. Despite being a successful actress, it appears that she still has some of her earlier aspirations.
Some people enjoy direct communication, while others find it repulsive. According to Kharbanda, who spoke to Times of India, she belongs to the first group. "The thing I like most about myself is how honest I am. Although many people view this as a flaw, I actually value this aspect of myself the most. My eyes and smile would be considered my best physical features.
No one could accuse Kharbanda of being a work-shy person after seeing her prolific production over the past ten years. Kharbanda has starred in almost 25 feature films since her cinematic debut in 2009; some of her best performances can be seen in Shaadi Mein Zaroor Aana (2017), Googly (2013), Super Ranga (2014), and Bruce Lee - The Fighter (2015).
Social Media
Frequently Asked Questions